Our Sunday Dialogue page over the next several weeks is featuring columns from candidates for Decatur city council and mayor. 
Today's question: What is our biggest economic development opportunity and how will you address it? ​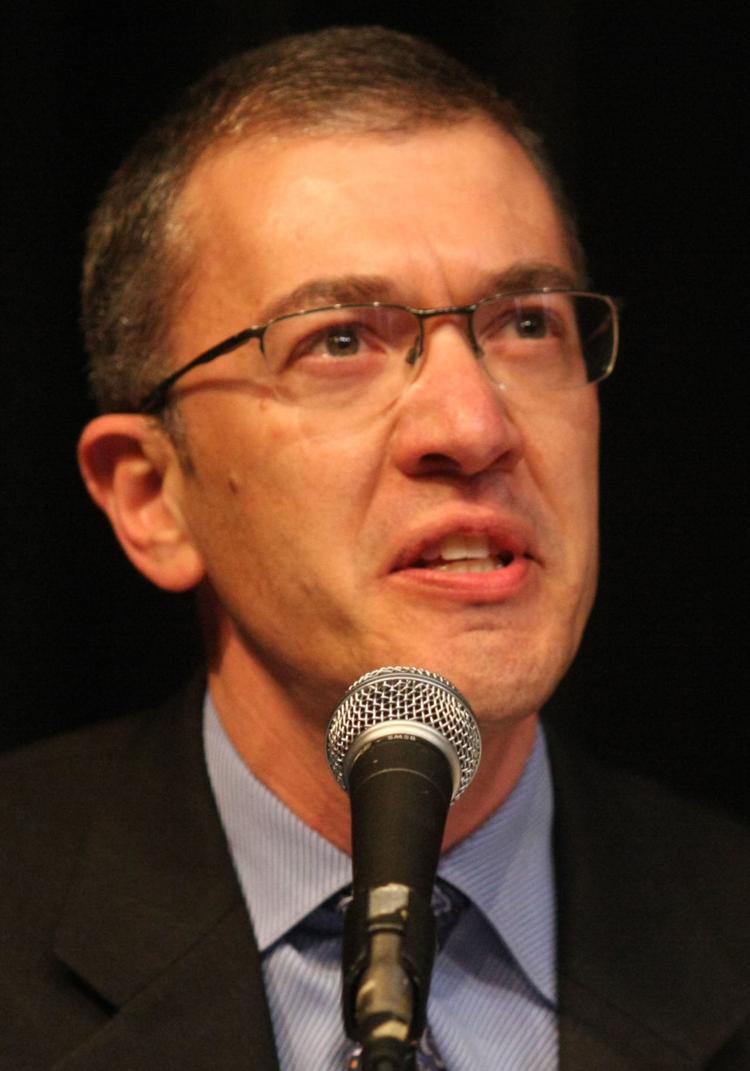 Our biggest economic development opportunity is to reverse Decatur's significant population decline. Population decline leads to reduced economic growth, labor shortages, increased debt and decreased revenue to provide public services. To reverse population decline and create a livable, vibrant, and healthy city it will take: high-paying jobs, a skilled labor force, and housing. City government can play a substantial role in housing and neighborhood revitalization to stabilize and increase Decatur's population. Since its launch, the city's neighborhood revitalization efforts have been underwhelming relative to the magnitude of the challenge ahead of us, and as mayor, neighborhood revitalization will be a top priority.
In fall 2018, the city of Decatur had over 120 houses on the demolition list, over 300 houses that were unfit for human habitation, 1,600 cases of property-related code violations, and the number of vacant housing units was nearly 4,500. In 2018, the Decatur metropolitan area was named the most affordable housing market in the United States with a median home price of $73,000. One year earlier, the same source reported the median home price in Decatur was $100,000. Our property values have fallen as some neighborhoods decline and houses fall into disrepair.
Decatur has achieved several significant accomplishments in recent years. The city has transformed its downtown, Lake Decatur amenities have improved, and we will spend over $130 million to dredge Lake Decatur. Yet, our population has declined 5 percent since 2010, and there are more people who work in Decatur and live elsewhere than people who live in Decatur and work outside the city. Furthermore, the city's infrastructure is built for 100,000 citizens and we have a population of 72,000, creating a significant cost premium on infrastructure projects.
The city of Decatur already possesses significant assets that will make it attractive, particularly to older demographics. We have a low cost of living, excellent health care systems, our city is easy to navigate, numerous volunteer opportunities, a wonderful park system, and an outstanding arts program.
One way to fund neighborhood revitalization efforts is through revenue from video gambling. These establishments negatively impact the livability of our city and cause challenges for our citizens. I am opposed to video gambling, but if we are going to have it in Decatur, city funds gained from gambling should be used to improve our neighborhoods.
Neighborhoods are the foundation of its people, and it is time to make where we live a top priority. The days of seeing boarded up houses along our main thoroughfares and side streets must come to an end, as few people are likely to move to neighborhoods with dilapidated houses. Their removal and/or rehabilitation, as well as repurposing of vacant lots to greenspaces such as community gardens, creates jobs, opportunities for our youth and a greater sense of place. Working together, a city filled with more vibrant neighborhoods is in Decatur's future, a future that means a halt to our population decline. New mayor + new city manager = New Approach to addressing our long-standing issues and reaching our full potential. On April 2, vote David Horn for Decatur mayor.
David Horn is a Decatur City Council member and professor of biology at Millikin University.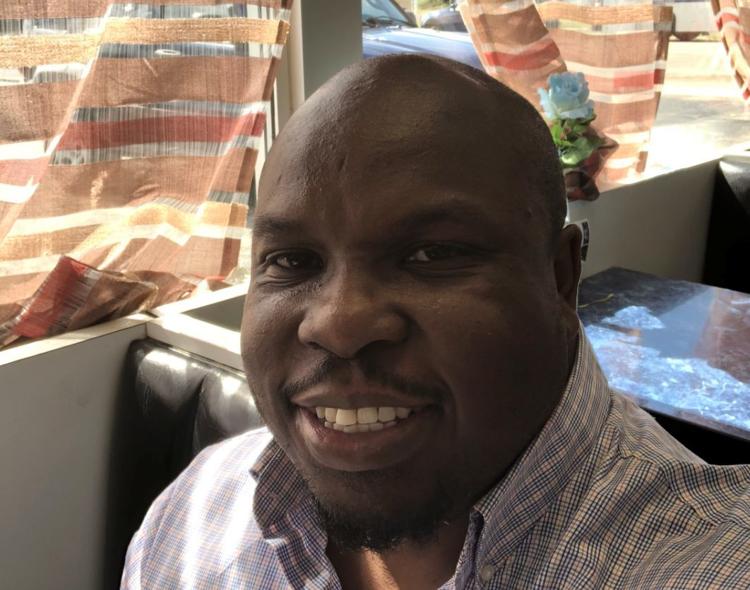 One of the biggest economic development opportunities would be to create an enterprise zone with spaces for entrepreneurs, entertainment and food trucks.
It is my belief our city is primed and ready for this for several reasons. One reason is we lose millions in revenue when residents choose to spend their money in places like St. Louis, Chicago and even Springfield. By expanding what we currently have and removing the barriers that prevent food trucks from operating year long, we would increase revenue, raise the morale of our great city as well as encourage other companies to see Decatur as a destination and not a drive-through.
In addition, we lose out because young working millennials refuse to live in Decatur, because the culture is not supportive of young living. Along with this opportunity, I would work with the city to add loft living. Cities like St. Louis have found a lot of success and been able to revive its downtown areas by focusing on these two things.
This partnership must include our peace officers which make up 30 percent of our city budget. These projects can be completed through federal grants, TIF money and private investment. I feel that this is one of the areas where our city has struggled and not found much success. In order to achieve these goals the city must be ready to take decisive steps and ensure that these types of projects are included in informational materials, work group and town hall meetings. It is time we as city officials do right by our citizens and ensure that they are able to able enjoy many of the hallmarks of great cities.
I plan to involve more citizens in the decision-making progress by putting forth measures that will engage the diversity and richness of our population. I see diversity as more than just race. I am taking about a diversity of ideas and experiences. We are all Decatuarians — it is time that our city government acts like it.
The organization chart for the city of Decatur states the people are at the top. I take these words to be law and will act accordingly. With that being said, here are three ways I plan to engage the citizens of Decatur and make sure they are part of the process: citizens review board, town hall meetings, and youth council.
This council will be composed of citizens of Decatur that come from the community, academia, our professional workforce and supportive services. This council will work as a special commission and its focus will be making sure that the needs of our community are being addressed. The needs of our city vary from neighborhood to neighborhood, however it is important that we as leaders, who have been chosen to be the people's representatives do not circumvent their voices.
Additionally, I would like to create a youth council with its own mayor and council members. This council will be made up of Decatur Public School 61 kids and as well as those from private schools. I truly believe that our youth have something to add to these discussions and should be given every opportunity to make their voices known. The youth council's sole function will be to make sure that our city has a diverse perspective on issues that are of great importance to the youth population. It is my belief that we should empower all of the citizens and not just certain groups and factions. This is one of the major identifers of us being a democratic society.
Finally, I am asking for your vote because Decatur is in immediate need of change. For too long we have had to take a back seat to a pseudo-democratic process. We must from here on out elect officials that love our great city and are willing to put in the time and hard work to help achieve our goals. I see this position for more than just an $8,000-a-year part-time job. I see it as representative of all of Decatur. We must ask ourselves, what type of city do we really want to live in?
I don't want to be in a place that treats our struggling homeless community as less than human. I am passionate about this community and will work daily with community members, academics, and stakeholders to make our city a modern metropolis. We have some great challenges ahead of us. This is not a problem we can tax our way out of. In addition it is not a problem, out of which we can spend our way. It will take all of us who love this city and believe that her best days are before her and not behind. You will be the ones that will have to roll up your sleeves and help your neighbor.
You will have to attend the town hall meetings and let your elected officials know you are ready for change. We can do this and our time is now. In order for me to do it, I need you to use your power, raise your voice and make me your choice for mayor. This is my only ask.
Jacob Jenkins works for the Illinois Department of Human Services and is chairman of the Greater Decatur Black Chamber.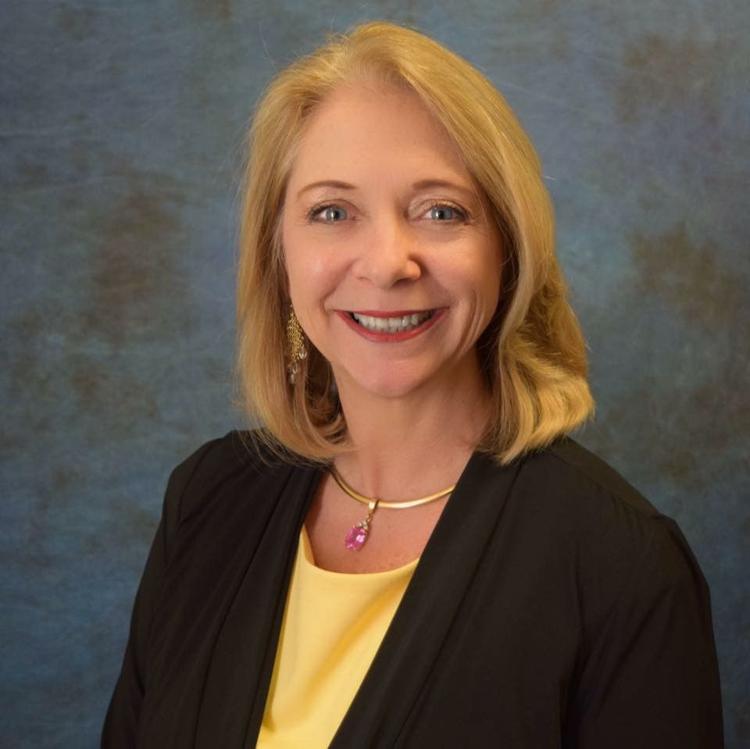 Economic development is always a popular subject when discussing how to make Decatur a better community. The need for high quality jobs is something the city, its partners at the Chamber of Commerce and Economic Development Corporation work on every day of the year.
My biggest economic development responsibility is to provide the foundation for economic growth. My work as mayor continues with the focus of enhancing our infrastructure, creating new jobs, reducing crime and moving our community forward.
Through our partnerships, we've been successful in accomplishing these goals during my 10 years of service on the city council and as Mayor. The city, county, chamber and labor worked together to secure $40 million in funding to build an overpass on Brush College Road which will alleviate issues at the rail crossing and improve traffic flow. Another big success is the revitalization of our downtown which breathed new life into the heart of our community. Our fiber project is weaving its way through Decatur, positioning the city for high-tech growth opportunities.
During my tenure on the city council, we've taken on the challenges of our aging infrastructure by launching a massive, multi-million dollar plan to repair and replace our sewer system. We're paving neighborhood streets and solved the water supply issue with the lake dredging project. Those basic infrastructure projects make it possible to promote Decatur to potential businesses, encourage our existing businesses to stay and keep us moving forward. But, there's still work ahead.
The quality of life is an important part of economic development, and ours is enviable. Home ownership opportunities, an increase in high quality jobs and reductions in crime rates are all examples of how we're working toward providing a safe and affordable community to raise families.
Perhaps one of our greatest opportunities is linking people who need and want high quality jobs to the jobs we have available right now. The EDC website shows more than 1,100 openings. We have the people, we have the jobs and we have the training for those who need additional skills. It's a huge opportunity at the fingertips of our citizens.
Thanks to the generosity of the Howard G. Buffett Foundation, we have a beautiful new amphitheater being built, a sculpture park, and a community care campus that will be like no other. We have so much to offer when businesses, organizations, and community leaders invest and are committed to re-imagining Decatur.
As mayor, I'll continue to advocate for our community, lobby state and federal elected officials, and collaborate with local partners to see that our big initiatives come to fruition.
Our leaders are working together to make our city a better place. I've been honored to play a role in that effort. And, I intend to keep our momentum going.
Julie Moore Wolfe is the mayor of Decatur and executive director of philanthropy, advocacy and community relations of HSHS St. Mary's Hospital.