This week's question: Why should voters support you?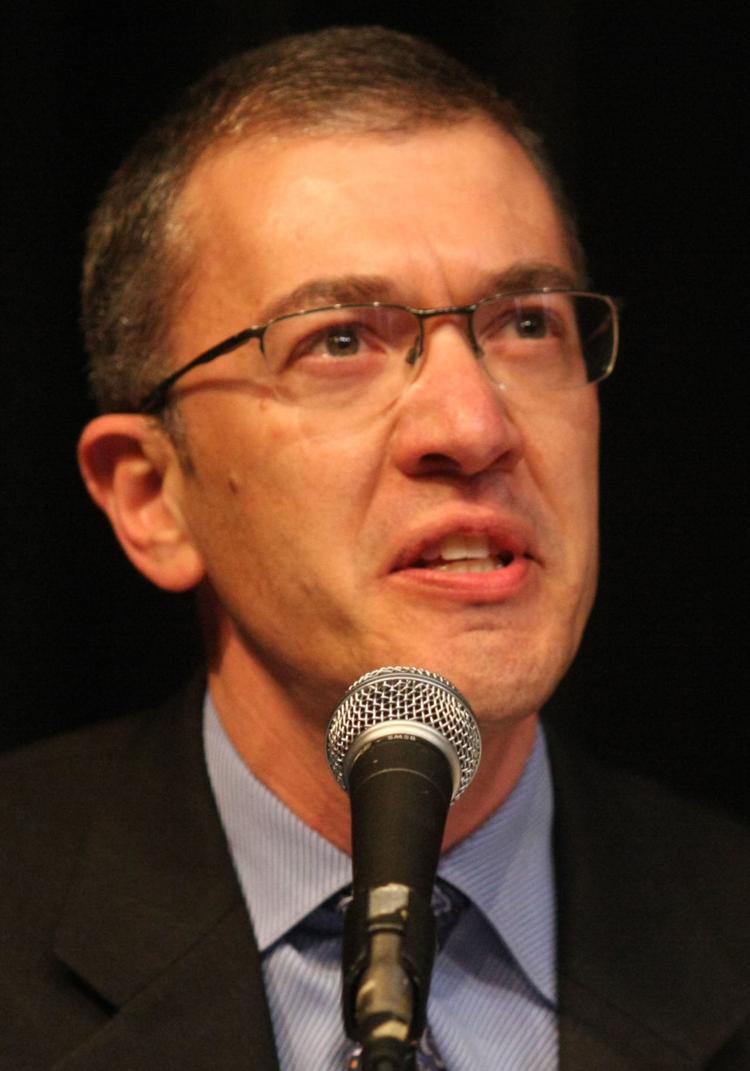 I am running for mayor because I care. I care that the city of Decatur's population has decreased 5 percent since 2010, I care that household income is less than the state and national averages, I care that our unemployment rate is consistently higher than the national and state averages, and I care that our poverty rate is over 20 percent, nearly double the national average.
I am well qualified to be the next mayor of Decatur. Since 2017, it has been my honor and privilege to serve as a member of the Decatur City Council. As a city councilman, I always serve as an independent voice who is evidence-based and data-driven. I am purposeful and deliberate, intelligent and imaginative, collaborative and cooperative, and kind and caring.
Our population decline must come to an end and making our community more livable, vibrant, and healthy will be critical to securing our long-term future. As Mayor, I will focus on four priorities that improve the livability and vibrancy of our city while maintaining strong public services. My priorities include:
1) Neighborhood revitalization – The City of Decatur needs to implement its neighborhood revitalization priorities including demolition of dilapidated properties, and incentivizing property improvements and ownership.
2) Fostering equitable relationships – We must remove disparities in our city and create a more equitable community. Each citizen in Decatur has a distinct identity and all are important for our community's success.
3) Restoring and enhancing the environment – Decatur can increase green space through the purchase and repurposing of vacant lots. We can become a model for environmental sustainability including use of renewable energy.
4) Growing entrepreneurial opportunities – The city must identify and remove barriers that are hindering economic growth, and work collaboratively to identify ways city government can assist in job growth.
Moving legislative priorities forward will not be easy, but it can be achieved. Collaboration among governmental bodies is critical for Decatur's success. I am ready to collaborate and provide Decatur with the necessary leadership to move our city forward.
No matter how we got to Decatur, Illinois, whether you are a life-long resident or today is your first day, we are all in the same boat. If there are leaks in the boat it affects us all no matter where the leak is. While our boat may have leaks, I have the strongest of faith in Decatur, its leaders, and its citizens to fix our leaks and allow our city to thrive now and in the future.
For the 72,000 residents of Decatur, let's reimagine a city where every single one of our American dreams can be fulfilled, and a city we are all proud to call home. New Mayor + New City Manager = New Approach to addressing our long-standing issues and reaching our full potential. On April 2, vote David Horn for Decatur Mayor.
David Horn is a Decatur City Council member and professor of biology at Millikin University.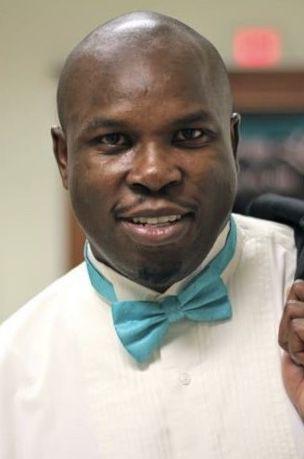 Why would I run for the city's highest office? I would like to submit several thoughts to this audience, which has compelled me to seek your vote for mayor of Decatur.
You have free articles remaining.
I truly believe that our city currently stands at a crossroad and the decisions we make today will affect generations to come. For decades we have had the same people in place, although the faces may have changed, the ideas, values and political operational philosophy has been consistent. It is time for a paradigm shift and we must be the agents to drive this movement.
As a candidate for mayor, I am ready and committed to building on our rich foundation of industrial values, entrepreneurial vision and neighborly love. In order for Decatur to accomplish this goal, we must be resolute and redefine who we are and what we stand for. I am not a politician and many of you do not hold public office, however there are decisions being made by this body and it effects various aspects of all of our lives.
We must stand united and demand a new deal for Decatur. Decatur has the ability to change the world. If we can find millions of dollars for lakefront development, water parks and state of the art mental health facilities, we can solve our homelessness problem, create a citywide green revolution and end the Decatur food desert.
As a candidate for mayor, I have imagined the city of the future and not been limited by the minimalist discourse of our present leaders. One of the greatest parts of our democracy is the power of the ballot. I want every person that reads this article over the next several days and weeks to know: You are powerful, and I do mean powerful. So I am asking for you to use your power and create lasting change in our great city. This process will not be an easy task. However, we must all put our hand to the plow and keep pushing forward.
I would like to reiterate one powerful fact. I am not running against Julie Moore or David Horn. I am running to promote the vision of a progressive Decatur, that identifies as more than just a collection of neighborhoods. I am running so everyday hardworking Decaturians are allowed to freely express their voices and shares ideas, which can foster lasting and enduring change.
Decatur has come long way and we have a long way to go. I am running because we need solutions and not just sounding boards. I am running because we need green space. We need permanent, self-sustaining structures to house our homeless neighbors.
I am running because I believe in Decatur and know we are much more than our past. Please stand with me and tell all of your friends and family members it's time to stand up for Decatur. So please me join me and use your power, make your voices heard and choose me as your candidate for Mayor. 
Jacob Jenkins works for the Illinois Department of Human Services and is chairman of the Greater Decatur Black Chamber.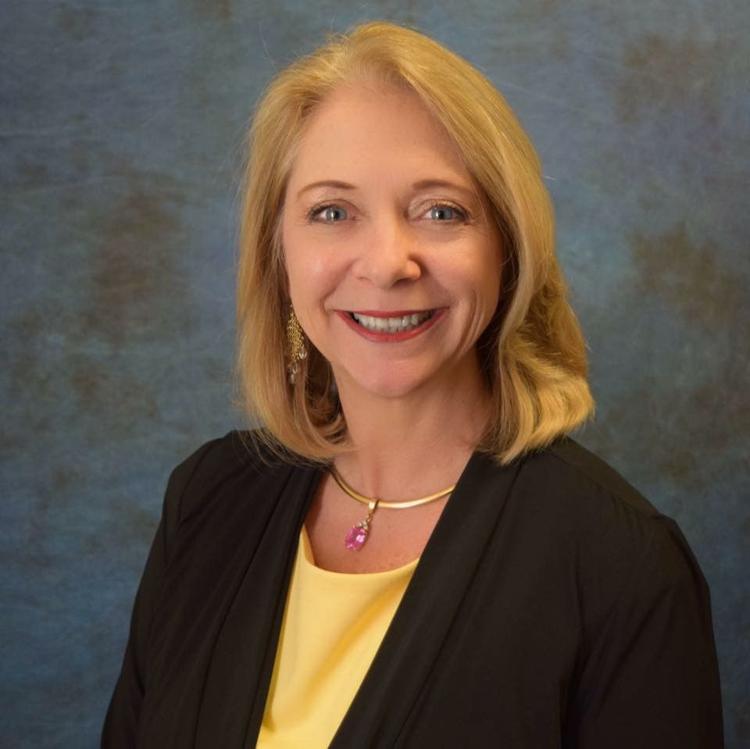 Since I was elected to the city council, the city has addressed significant issues and we've worked with local partners to solve these challenges. We addressed the water supply issue, found new space for Decatur Police, and are fixing the sewer system. Our downtown is now the envy of surrounding cities, creating opportunities for restaurants, boutiques and local businesses to thrive.
But our work isn't done, Decatur. I'm working with local leaders to make our neighborhoods safer and to add infrastructure to attract new business and new opportunity. These complex issues need true leadership to solve them. Working with a wide array of leaders, I'll continue to get things done to move us forward.
The cornerstone of my record has been bringing different entities to together to get results for Decatur. I've worked in Washington and Springfield to bring millions of dollars back to our city for improvements. Last summer, we were awarded money to build a $40 million overpass at Brush College Road. This project happened because of our collaborative effort. We brought together the city and the county, labor and the business community. As a united force, we lobbied for that project and others. We won, and we will win again. True leadership is bringing people together to work toward a shared mission.
The same is true in times of crisis. When problems arise in this community, we've put in place the needed partnerships to deal with evolving and tense situations. Not too long ago, this country was erupting in violence, dividing law enforcement and minority populations. Remember the summer when an African American motorist died live on social media after being shot by a white officer? That was followed by an ambush in Dallas where several policemen were shot and killed. The very next week, Decatur had its own potential crisis. A black suspect was shot and wounded by a white officer. As mayor, I got that call in the middle of the night. When I arrived at the police station, leaders from our African American community were there as part of our response team.
They are members of ALERT, which is a group organized in partnership with our police department. For months, they had been building trust and relationships with our local law enforcement community. In times like these, transparency is key. These trusted leaders of the ALERT team were given access to all information we knew at the time. Throughout the day, NAACP President Dr. Janelle Norman stood side-by-side with Police Chief Getz and me as we urged calm and asked for time to allow the investigation to be completed. Because of the relationships built long before that incident, we navigated through a very difficult day without violence erupting here in response. We did it together.
I believe I'm the right person at the right time to serve this community as Mayor. In good times and in bad, I'll continue to build relationships that bring our city together and deliver the leadership our community needs.
Julie Moore Wolfe is the mayor of Decatur and executive director of philanthropy, advocacy and community relations of HSHS St. Mary's Hospital.