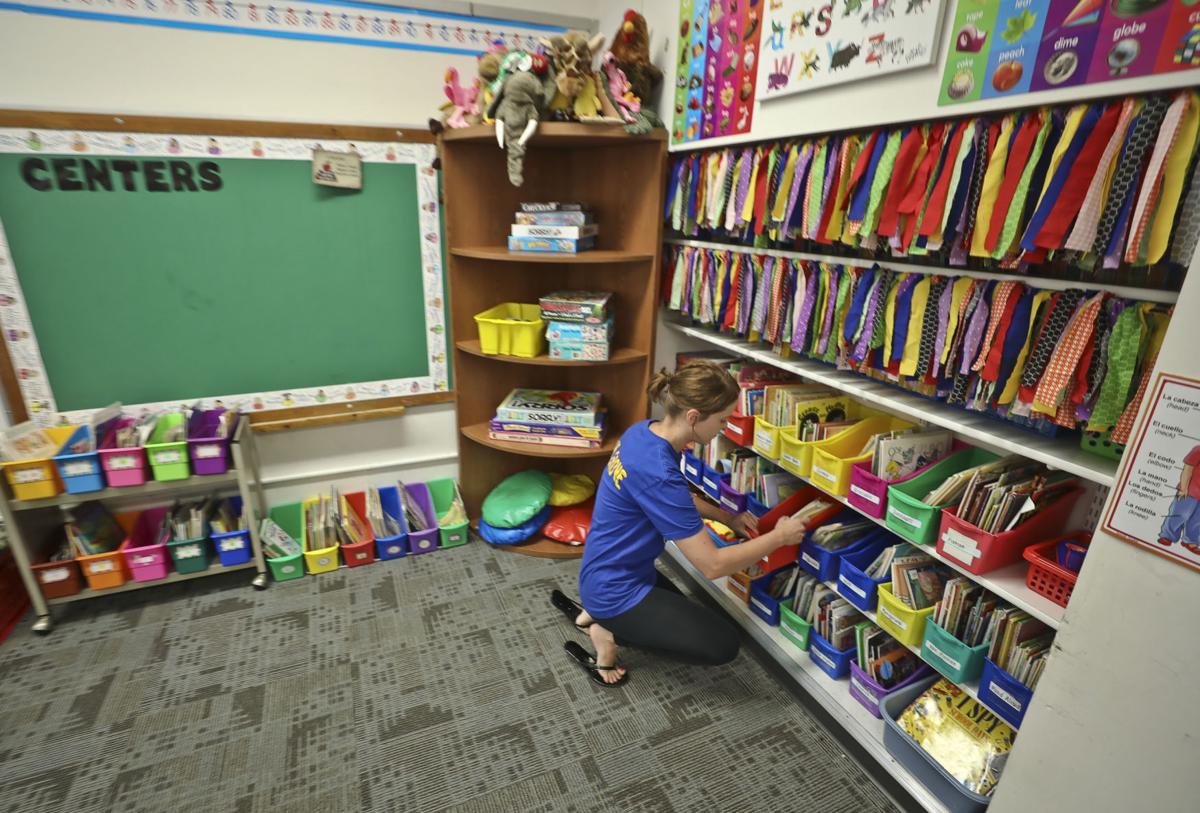 When it comes to the state's enduring educator shortage, a little progress — maybe even a little misguided progress at that — is something to note.
The state Board of Education estimates 1,400 classroom positions went unfilled at the start of the last school year. For a state with 852 school districts in 102 counties, that might seem like a small amount, but consider each one represents a classroom that may have went unfilled, requiring larger class sizes or other Band-Aid measures to get by. ​
To be sure, this isn't an Illinois-specific problem. There are stories of struggling districts in Kentucky, South Carolina and Florida taking steps to make ends meet, including hiring less-qualified teachers or those from other fields.
​Kansas City, Kansas, is hiring back retired teachers. Our state lawmakers last year passed legislation allowing the same. Other districts, including Decatur, are filling ranks with substitute teachers.
Applicants nationally have been drying up for years as fewer students go into the profession and those already working cash in pensions. New requirements like standardized tests and high turnover rates also are factors.
For Illinois, the problem is made worse by the alarming acceleration of the decline, especially downstate and in rural areas. An Illinois Association of Regional Superintendents of Schools report in March found 89 percent of Central Illinois districts and 92 percent of Southern Illinois school districts had staffing issues. Foreign language and special education teachers were especially rare.
One focus area has been increasing teacher pay. Historically, starting teachers were paid modestly because, as the logic went, they get choice health care and solid pension plans. Over time, that's become less of a selling point.
Gov. J.B. Pritzker, a Democrat, last month signed a measure that would ramp up annual public teacher pay to $40,000 by the 2023-24 school year, then link it to the consumer price index from then on.
Paying new teachers — who often are saddled with student loan debt — more upfront is a logical path to fixing this stubborn issue. More teachers mean reduced class sizes and more resources for students who need help.
But for school district — and school boards who are stewards of taxpayer monies — the increase risks becoming an unfunded mandate. Pritzker has said the state is committed to increasing state school funding by $379 million. Yet that money will go to educational funding, not teacher pay, possibly leaving school districts to come up with the difference.
In our view, that kind of cookie-cutter approach limits local control. At the same time, teacher pensions continue to be short-changed, presenting another wrinkle.
More encouraging are efforts to streamline getting new teachers in the pipeline. Part of that is developing strong partnerships with local teaching programs, where there are touchstones and connections in the community.
Pritzker also signed legislation in August to remove an antiquated requirement that teacher candidates pass a test of basic skills to get a license to teach. This was classic government bureaucracy and totally unnecessary, since in order to get into a required teacher education program, one already had to have basic skills. It didn't make sense, and eliminating the provision was badly needed.
We suspect there is more red tape that ought to be cut.
​Illinois classrooms — especially those in the central part of state — need the attention at the state level.
Catch the latest in Opinion
Get opinion pieces, letters and editorials sent directly to your inbox weekly!