The trails themselves never closed during the shutdown of public spaces amid the coronavirus pandemic in some areas, so in reality, little eve…
The bicycle business is booming across the country as Americans look for new ways to exercise and get out of the house while adhering to stay-…
While air pollution in the U.S. has improved remarkably since the passage of the Clean Air Act, millions of people nationwide still live in co…
While other downstate lakes were not allowing fishing tournaments, Lake Shelbyville has been reeling them in.
Keeping a social distance, disc golfers find fun and exercise
I am on the icy floor of Alaska's Kenai Fjords National Park, surrounded by imposing, rugged mountainsides.
While staying home is currently encouraged in most states, many allow leaving the house for exercise. Here are some recommendations that will …
As people are stuck indoors as a result of the COVID-19 lockdown, many are experiencing 'Virtual Reality Tourism'. Would-be travelers are usin…
Gov. J.B. Pritzker's revised stay-at-home order includes the reopening of some state parks.
Treasures await in the woods, but they won't wait for long.
Bird-watching is a natural pastime and beloved by some who also love the national pastime. 
In time, we'll be on the road again, in search of compelling outdoor playgrounds in which to explore and enjoy nature's finest. Here are five …
It has been more than a week since our lives became dramatically altered.
Your guide to working and shopping from home in the Decatur, Mattoon and Charleston areas.
As news about COVID-19 continues to break, many people are switching up their typical routines in order to live safer amid the outbreak. Livin…
The U.S. Army Corps of Engineers (USACE) will close all visitor centers, museums, beaches and project offices at Lake Shelbyville to the publi…
The latest causality of the COVID-19 pandemic are Illinois' state parks and wildlife areas, which were ordered closed on Sunday.
It's easy to feel like a noob at Colorado's famous ski resorts. That's why we asked the locals for tips.
Take a hike - and take the whole family with you. Here are five scenic destinations where you'll find fresh air and fun.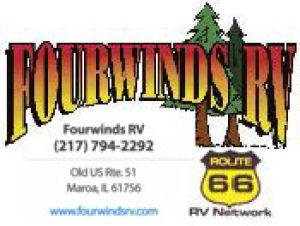 Tanzyus Logan Funeral Service and Care
A race in the bitter cold. A race through the mountains, on singletrack trail that would be hidden. A race through piles of powdery snow.
Thousands of gallons of maple tree sap are refined into maple syrup at Funks Grove in the spring.
According to a report, less than half of Americans hike, bike, camp or participate in any of the 42 fresh-air activities considered in the Out…
Whether you're trekking across the snow-covered landscape, or plan to spend some time on the lake, this gear will make the journey more fun.
Some RV enthusiasts prefer to hit the road in a refurbished vintage trailer. They're cute, simple and nostalgic. Other travelers seek out high…
When the avalanche first caught Bill Fuzak, he fought to stay on top of the roiling mass.
Visit Starved Rock State Park in the winter and you're almost guaranteed to see bald eagles. But they can be seen in many places around Illino…