He had guns pulled on him twice in Texas. A tree fell on him in Michigan while he was sleeping in a hammock. In North Dakota, driving snowstorms.
This would have been the 23rd year for Camp Grouse, pitched in a small clearing among maple trees in the Chippewa National Forest, but COVID-1…
The animals in Yellowstone National Park aren't the only ones stocking up for the winter.
This week's "Explore with Lenore" takes a hike through Livingston County's "hidden gem" — Humiston Woods Nature Center — along the Vermilion River.
While the recent wildfires in Western states have introduced new concerns about air quality, the United States has made huge strides in the re…
The goal is to link the trails at Lake Charleston and the Warbler Ridge Conservation Area, which are now separated by Illinois Route 130 and t…
COVID-19 lockdowns resulted in better air quality due to decreased commercial activity and automobile traffic. The lifting of lockdowns and a …
In order to protect local plants and wildlife, some national parks in the U.S. do not allow pets on hiking and biking trails. However, others …
As one is exploring the outdoors, trail safety should be at top of mind. While human attacks on most trails are quite rare, it's important to …
There's this term I keep hearing from friends when I ask them to go for walks in the woods.
With names like eastern pondhawk and rusty snaketail, dragonflies are fun to watch and identify. Mid- to late summer is a good time to look for them.
ON ISLAND LAKE, Minn. - Timmon Lund was reeling in a small perch on this big reservoir north of Duluth when the conversation turned to his bat…
Want to know how various masks stack up while running or exercising? Here is one reporter's review.
Shelbyville Cubes installed in Lake Decatur
SPRINGFIELD — The warning is clear: Leave the black bear currently passing through western Illinois alone.
Fishing line has been a controversial subject since ancient times as it was depicted on the walls of caves and in the writings of very early a…
The trails themselves never closed during the shutdown of public spaces amid the coronavirus pandemic in some areas, so in reality, little eve…
The bicycle business is booming across the country as Americans look for new ways to exercise and get out of the house while adhering to stay-…
While air pollution in the U.S. has improved remarkably since the passage of the Clean Air Act, millions of people nationwide still live in co…


Tanzyus Logan Funeral Service and Care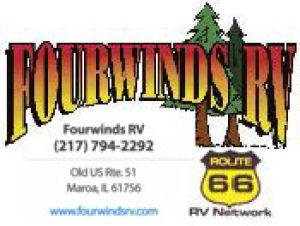 While other downstate lakes were not allowing fishing tournaments, Lake Shelbyville has been reeling them in.
Keeping a social distance, disc golfers find fun and exercise
I am on the icy floor of Alaska's Kenai Fjords National Park, surrounded by imposing, rugged mountainsides.
Not only can pepper spray be used to prevent an animal attack, it can also be used to ward off dangerous humans. Obviously, pepper spray shoul…
Whether you're hiking alone or with someone else, a trusted individual who's not there should know where you're headed and when you're expecti…
By carrying a loud whistle, you're able to quickly and efficiently alert those in the area to a dangerous situation that's unfolding. Many hik…