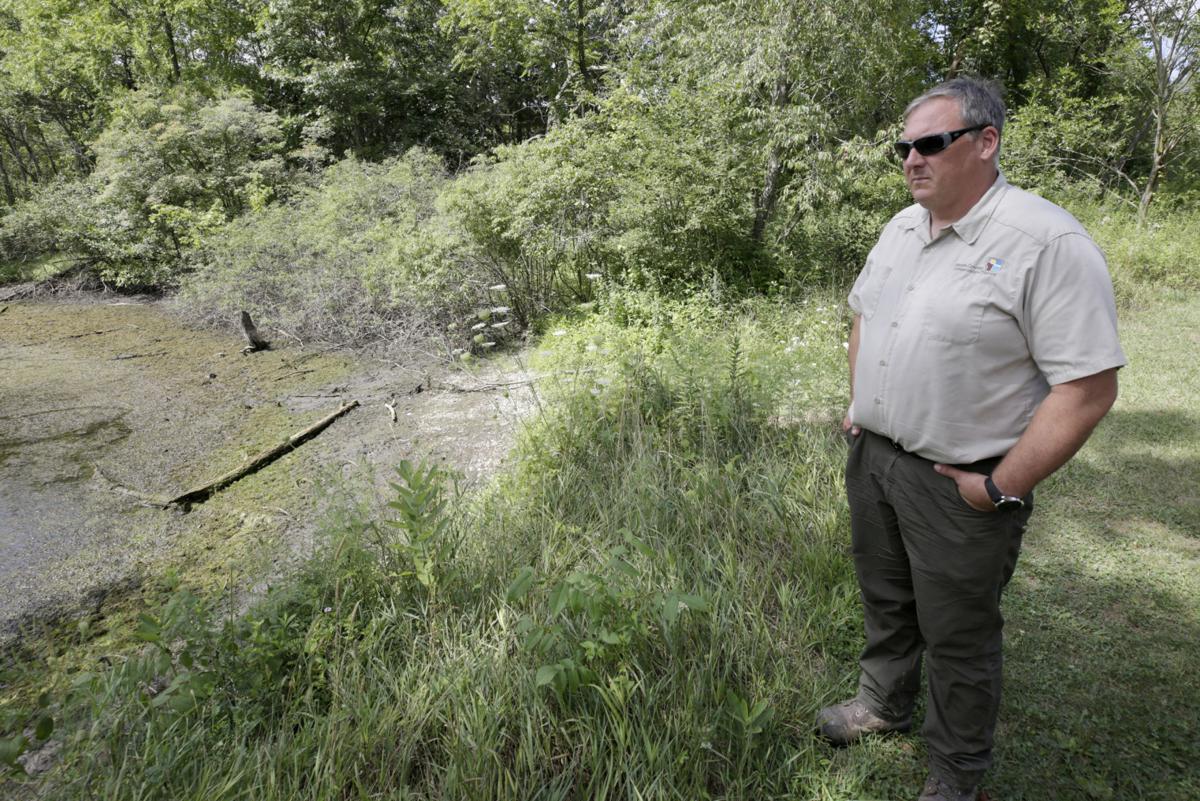 "That was the genesis of the project: we realized the community has an aging population," said Shane Ravellette,​ operations manager for the ​Macon County Conservation District. "As the aging population grows, more and more of them are going to want to engage in recreational activity, like fishing."
"Although the surface and fishing locations are technically accessible, it's hard for people to make it that far to them," Ravellette said.
The side-by-side Cattail Ponds are only about a three-minute walk from the Nature Center. Ravellette said the location makes it easier for those with mobility issues to enjoy fishing and other activities.
The project was advanced after a $150,000 Outdoor Space and Land Acquisition Development grant was awarded by the Illinois Department of Natural Resources. Half of that was matched by the conservation district.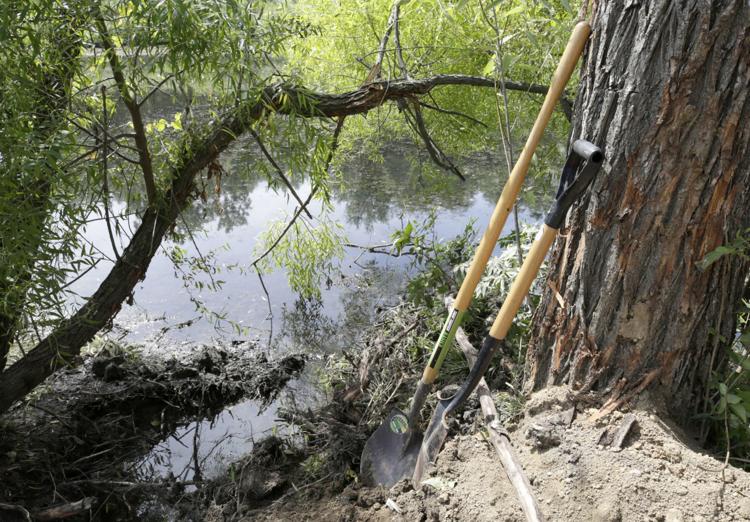 "Part of the funding will go towards hiring contractors, but there are people on staff that can do limited amounts of the work," he said, "like tree removal and spraying for invasive plant species."
Plans include a canoe and kayak launch and wheelchair accessible fishing docks on the southwest and southeast corners of the pond. Two accessible walkways from the Nature Center parking lot also are planned.
Earthwork began on Tuesday with a deepening of a section of the pond's causeway, allowing one side to drain into the other. Once each side is level, water will be pumped out and into an existing overflow culvert. The water will be carried downstream into the Sangamon River.
Ravellette said "the goal is to have the earthwork done sometime this fall before winter rains set in."
They hope to use excess dirt from the causeway to build a prairie observation mound, similar to the spiral mound overlooking the Rodney T. Miller Wetland that's part of the conversation area.
Soil will also be removed prior to spring or summer 2020 to make the pond deeper. This will provide more space for the future accessible docks, as well as improving Cattail Pond as a habitat for the various fish species.
The pond is home to several types of fish, including sunfish, bluegill, large mouth bass and catfish. Grass carp were added around two years by the conservation district in order to control vegetation growth.​
Last week, Patty McCoy, a community services day trainer for Macon Resources Inc., was supervising a group of program participants at Cattail Pond. The Decatur nonprofit organization helps adults and children with disabilities.
"It's just going to make it so much easier, I mean some of them have trouble walking and that's why some are not down there, and that's going to help them be able to go out there and enjoy the same activities as everyone that's walking," she said.
"We have wheelchairs so something like that would be great," she said. "Even with walkers they wouldn't be able to do this."​
Be the first to know
Get local news delivered to your inbox!