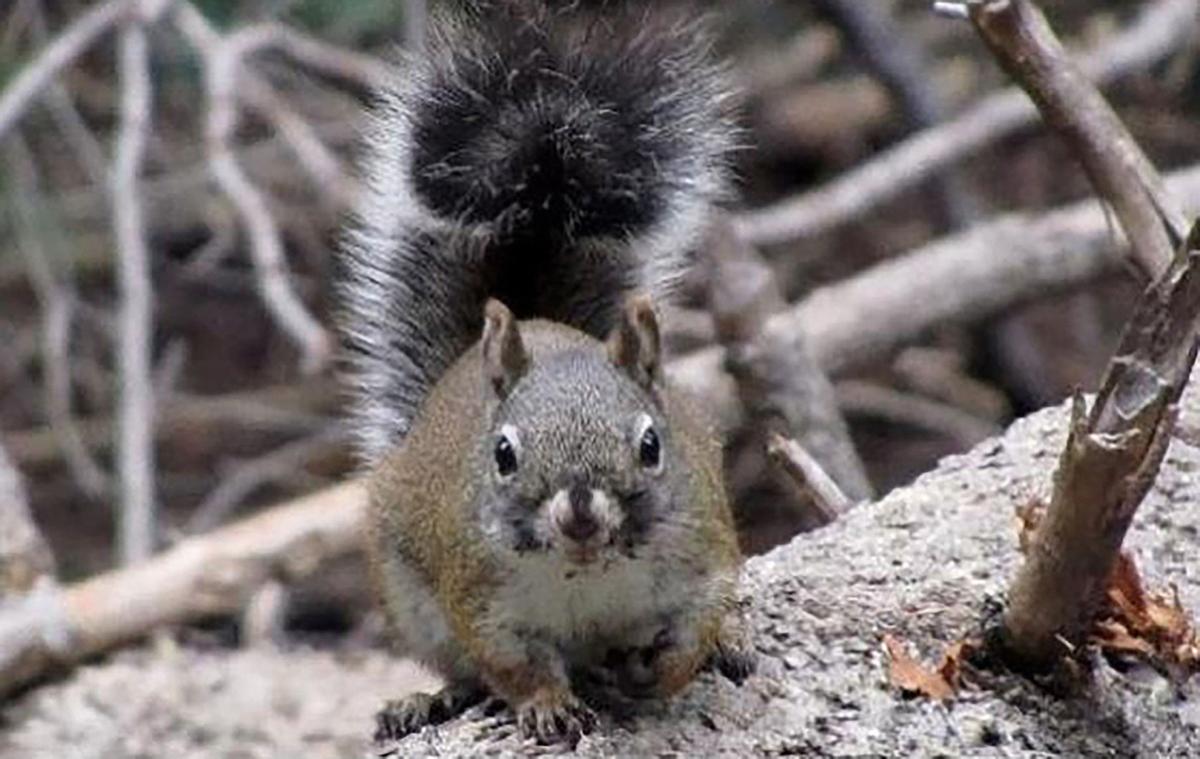 Here's some good activities that will allow you to practice good social distancing while preparing for the upcoming seasons. It's the first of August and that means it's time to be out in the woods in pursuit of some squirrels. The population seems to be high and the mast trees (nuts) look to me in fine shape with lots of acorns, walnuts, and hickory nuts. The squirrel season starts August 1 and runs clear thru February with the exception of being closed during firearm deer seasons. That makes for a long looking season but it seems to close quicker than expected with all of the otheasons in the middle.
I always hunt on opening day but really like to hunt more as the weather cools down a bit. The cooler weather eliminates some of those pesky bugs and it's easier to preserve the integrity of the squirrel meat when it's cooler. Early mornings and late afternoons are the prime times to hunt in the early season. I usually like to start out with a .22 caliber rifle in the early season when the squirrels are in the treetops and then switch to a handgun as they become more prevalent in the lower levels. I tried using my bow and arrow but lost too many arrows for that to be a considered a means of harvesting squirrels! Arrows are too costly these days!
Whatever your choice of armament, consider some squirrel sloppy joes for an exceptional treat. Just clean the squirrels and put them in the pressure cooker for 15 to 20 minutes and when you remove them the meat will simply slide off the bones. Put the meat in a crock pot with your favorite barbeque sauce and simmer until supper time.
If you haven't already done so, it's time to clean out your shooting lanes and spruce up your stands and blinds in anticipation of the upcoming archery deer season. Don't put this off until the season starts; you'll just mess up your early season hunting and possibly others also. I found that one of my shooting houses had been overturned and was housing all manner of critters from biting ants to a skunk. This took a lot of rebuilding but better now than during the season. Be sure to replace or check the ratchet straps that hold your ladder stands to the trees. These things deteriorate with time and weather and can snap unexpectedly.
The squirrels had eaten the seat cushion off of one of my stands. Surely the squirrels could find something more tasty than my seat cushion? These times are also good opportunities to have your scouting cameras out and see what's actually moving around your hunting areas.
I hope you don't have the problem of having to avoid poison ivy but if you do, this is the time to deal with it. I find that the clearing of the shooting lanes adjacent to stands etc allows more sunlight into these areas and this prompts the growth of poison ivy and other unwanted plants. I found that the ivy had taken advantage of the convenience of the ladder rungs on some stands and was climbing way up the trees. For me, this is a problem. Time to eradicate that stuff.
I now have most of my stands in safe condition and a good number of the shooting lanes cleared. It's time for me to finish the remainder and then get a bunch of camp wood split and bundled so that I don't have to do it during the hunting season. Even with the campgrounds having seen disrupted seasons due to the Covid 19 problems my wood sales have been exceptional. I think a lot of folks have put fire pits and rings in their backyards and are still enjoying nightly fires and cookouts. That also is good social distancing.
Be sure to check the accuracy and safe operating condition of your firearms before using them. Some cleaning, oiling and sighting in will save some future frustrations.
Dave Shadow is an outdoor columnist for the JG-TC.
Be the first to know
Get local news delivered to your inbox!