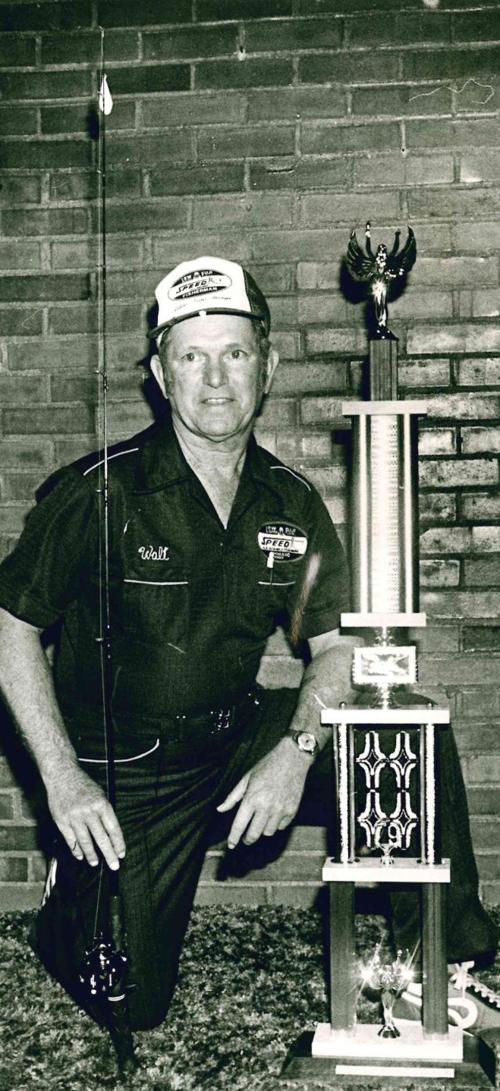 Young reporters are routinely handed an assignment and asked to sound smart about something they know nothing about.
They key, of course, is to forget about faking it. Stay out of the way and let the experts do the talking.
When a young, naive sports writer is sent to write a story about waterfowl hunting or bowling or golf, there's a moment of terror when the reporter realizes they've never seen mallards swoop in for a landing at dawn or stood over a tricky golf shot with a championship on the line.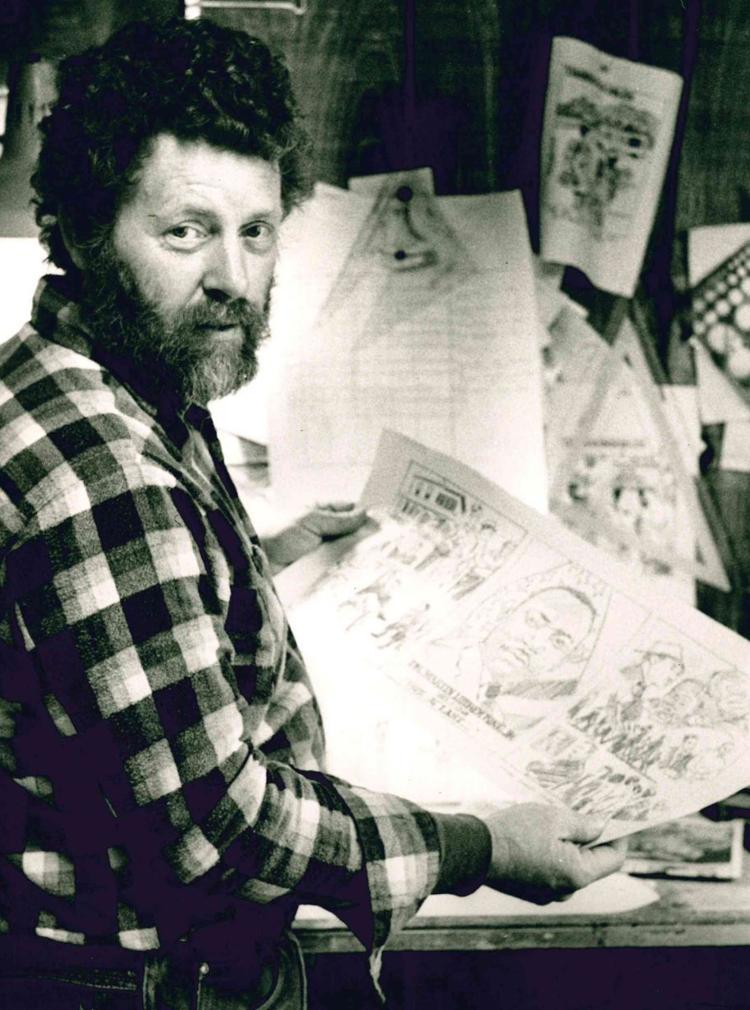 When I arrived at the Herald & Review in September of 1974, I was asked to write about a variety of subjects I had little experience with. But thanks to a long list of patient experts, I listened and learned. Before long I at least knew the difference between a duck blind and a duck hook.
Unless it was one of the ball sports — football, baseball, basketball — I always found myself seeking out the wise folks who participated for a living. Or who participated because their passion tied them so closely to the sport. This was never more true than through years or telling the stories of the men and women who find joy in the outdoors.
I actually had a little knowledge when it came to fishing – probably just enough to make me dangerous. I'd fished most of my life and at least knew how to tie a knot, fillet a fish and respect the resource.
But when it came to actual inside knowledge, I leaned heavily on a cast of characters who were good enough to share their slice of the outdoors world. Readers of the Herald & Review benefitted by their willingness to take me on fishing trips, invite me into the woods and into their studios, where they practiced taxidermy, built fishing rods or carved decoys.
In recalling them, I'd have to start with a genuine original, Walt Watts, the Cajun fishing guide who operated out of Lithia Springs Marina at Lake Shelbyville.
I called him Walter Lee, and he never met a fishing story he couldn't turn into a potential made-for-TV movie. Walt's enthusiasm was contagious and it was always an adventure to fish with him. We caught many a fish together and he was a frequent guest on, "The Outdoors Show," I co-hosted for years on WDZ radio with Brad Brown.
Brad was another who helped show me the way through the world of outdoors. He was a Decatur police officer who for a period of time ran the Lake Patrol on Lake Decatur. But he also fished for crappie and walleye, hunted whitetail, waterfowl and wild turkey and had a strong opinion about every outdoors-related issue known to man.
No one became more passionately involved in Illinois whitetail deer hunting than Tim Walmsley, who founded the first Illinois Deer Classic and filled the old Decatur Holiday Inn past the breaking point. Tim would become a nationally respected whitetail authority and scorer of record-book antlers and remains to this day a voice of significance in that world.
He's the one who made me understand that whitetail deer hunting was not only a big deal. It was big business.
Others who helped guide me around the lakes of Central Illinois were people like Dean Byers, Dave Holmes, Taylorville's Mel Howard, Argenta's Lane Parsons and pro angler Mary Satterfield. I learned from every one of them.
Away from the water, you couldn't do better than to have a friendship with Norm VanBlaricum, the Decatur man whose custom built fishing rods were the gold standard in my eyes.
I still have a 10-foot crappie rod, a walleye rod and an assortment of ultra-light crappie rods that Norm beautifully built. They're so pretty I was initially afraid to fish with them — as much works of art as functional fishing rods. But there's no better sensation than to feel a tug on the line when holding one of Norm's ultra-sensitive rods.
Another artist was the late Larry Weatherholt. Larry and his buddy, Dave Stain, were frequent pals in the woods and on the water and Larry created a cartoon strip depicting their adventures. I was proud to help popularize "Timber-Doodles" on the pages of the Herald & Review. Larry was also an accomplished sculptor, painter, ice carver and spinner of yarns.
Decatur's Don Nunn was as gifted an outdoors artist as I ever met, a genius turning a block of wood into a bird so realistic you thought it might fly into your lap. His carvings taught me how the beauty of the outdoors can be brought into the living room – or swimming in front of a well-positioned duck blind.
And then there was taxidermist Charlie Brown of Argenta. His work has preserved my greatest catches. My late father's, too.
The outdoors world is fortunate to have someone like Bob Kerans. The one-time mayor of Newton and father of longtime Millikin coach Lori Kerans, Bob's passion for fishing and preserving the resource are unsurpassed.
He loves to fish and feels an obligation to teach the next generation about fishing. His specialty is chasing muskie and northern pike ("toothy critters," he calls them). He also insists every outdoors enthusiast has a duty to protect the habitat and he and his fishing club colleagues have taken it upon themselves to restore habitat to Lake Shelbyville after years of decline.
The late sports editor, Bob Fallstrom, proclaimed me the outdoors editor the minute he found out I'd once held a rod and landing net at the same time.
Years later, after I'd become Sports Editor, I did the same thing when I found out Jeff Lampe knew how to weave a night crawler onto a hook. Jeff jumped on the chance and is still considered an outdoors "insider" in the Peoria area.
I've found that as an area of interest, "outdoors" presents more of a mystery than football or basketball. There's so much in the woods and waters we will never entirely understand.
During years of covering the outdoors, one subject kept coming up. Do we have cougars tip-toeing through the shadows in Central Illinois?
For years, state wildlife biologists denied their existence in this state. I was convinced part of the denial was to limit public fear because a cougar – a big cat more common in western states– can be dangerous. But I kept hearing stories about encounters and to hear them gave me goose bumps – like hearing a convincing tale about a UFO sighting.
One day I got a call from a Decatur man named Dudley Brown. He invited me to his home to see some photos and to hear his story.
Dudley had returned home and saw a Cougar-like cat sitting in the grass in an open field behind his home on Wyckles Road. The photo he snapped was a bit fuzzy, but – damn – that looked like a long, regal feline in excess of 100 pounds.
I wrote about Dudley's tale and biologists brushed it off as "doubtful."
Then one day the body of a cougar turned up along an Illinois railway, apparently hit by a train. Now, although not common, it's accepted that cougars have expanded their territorial range and, on occasion, may be spotted in Illinois.
It made me feel good to know Dudley's story could be more than a fairy tale. But when I walk by the woods near our farm, it can be a little spooky near dusk.
What was that noise? Was it a deer? Or was it …
Contact Mark Tupper at (217) 421-7983. Follow him on Twitter: @MarkTupper
Be the first to know
Get local news delivered to your inbox!