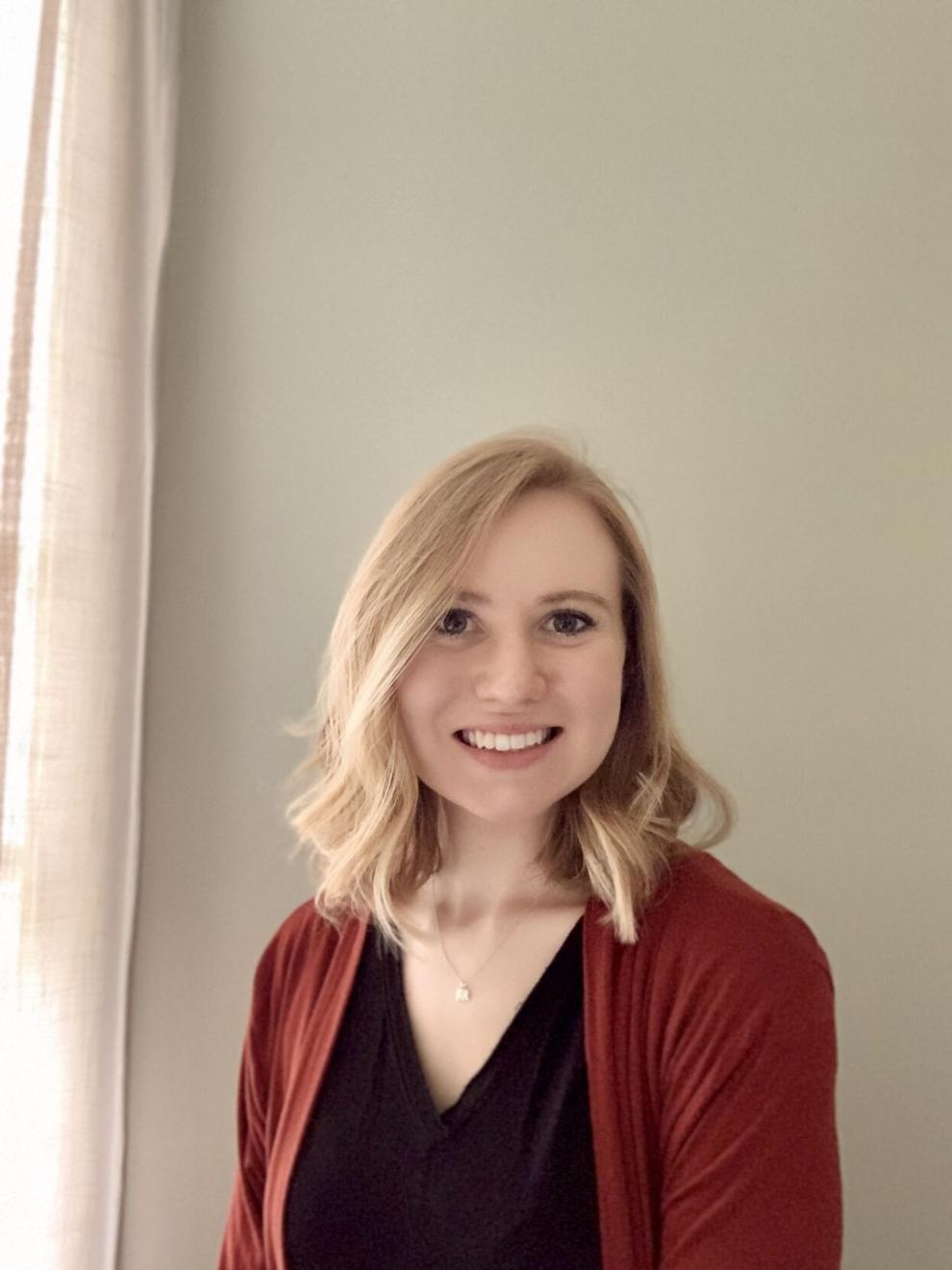 Occupation: Community resource coordinator at the Decatur Public Library
Town of residence: Oakley 
1. How did you end up in the position you're in now?
I was a graduate student at the U of I and getting my master's in social work. The library needed to develop a social services program and wanted an intern with a background in community networking, grant writing and program development. So, during my MSW placement, I researched and wrote a grant, and it became fully funded by the Macon County Mental Health Board, which allowed me to transition into the position I am in today.
2. What made you want to start a new program rather than look for a job in an already-established program?
I have always been the type of person who loves to be creative, build community relations and research. Thus, fostering and facilitating something new and innovative was exactly perfect for me. I also desired to fill a gap that existed in our community. I know that serving the community is where I am supposed to be in this season of life. 
3. What are some duties that come along with being community resource coordinator?
My job merges the concept of micro and macro practice to serve patrons and the community. My job involves knowing community resources through community engagement, crisis management, de-escalating situations, offering staff assistance, and meeting unmet social service needs.  
4. As you've gone on to receive a master's degree in social work, you seem very passionate about the field you've chosen. Is this always something you imagined doing as a career?
No, I actually initially went to school to study veterinary medicine! Since I was about 9, I grew up working alongside people who came from vastly different and diverse backgrounds. Those experiences helped me realize I have always loved people, and I needed to pursue an education and career in social work. Although I never imagined I would be working at the library would be in my future, and I love it so much!
5. What impacts do you hope the position will help bring to the community?
I hope my presence reiterates the library is a safe and neutral space for all. I desire to be a beacon of hope for the patrons of our community. I hope patrons will know when they cross through our doors with questions, the staff and I will be there with a kind smile and compassion for all.
---
A look at previous Herald & Review '5 Questions'
Contact Garrett Karsten at (217) 421-6949. Follow him on Twitter: @GarrettKarsten