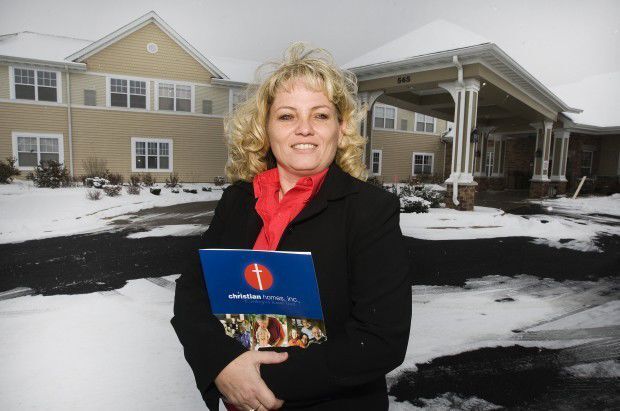 Occupation: Executive director of Hickory Point Christian Village
City of residence: Decatur
What led you to your current position at Hickory Point Christian Village? 
I have been with Christian Horizons, our parent company, since about 2007 in various positions. In 2013 I was asked to come to Hickory Point from another community to assist in the opening of our skilled/rehab community. I have been the executive director at this community since pretty much since that time.
What do you enjoy most about your career? I love working with residents, families and all of our associates. I love being able to be a part of a community that is dedicated to quality and wants to provide excellent care. I feel as if God has directed my career and honestly feel as if I have never had to work a day. I have been allowed to be there for my family, as well as, take care of the community. It truly is a lifestyle of love and not a job.
Thinking back to the early stages of COVID-19 and restrictions, what were some challenged you and your staff faced while learning to adapt? Goodness, there is so much. Things happened so quickly and moved fast. Our team was working to keep up with the changes that felt as if they were occurring daily. The PPE requirements were tough at first, adjusting to wearing the face mask then the face shield. Placing our new residents in different zones to ensure we quarantined properly and monitored the residents for any signs and symptoms. The key word is always containing. Watching the county rates and then acting on the inside to ensure we were/are keeping our people as safe as possible. Silent halls; missing our families and visitors throughout the community halls.
What has working through COVID-19 taught you? What will you remember moving forward? I often say that this wasn't what I signed up for with this career. I will forever remember the heartbreak for our families and residents not being able to see each other in side of the community and not being allowed to hug one another. I will also remember the feelings of joy and being proud of a team that has worked so diligently to keep each other as safe as possible and to ensure our residents are the priority and are loved and hugged daily!
What services does Hickory Point Christian Village provide? Hickory Point Christian Village has 48 independent living garden homes, 48 assisted living apartments; 18 of them are specific to Memory Care, and then we have a 64 bed rehab/skilled care center we call Grace Point. We are a Continuing Care Community with our parent company Christian Horizons being based out of St. Louis, Missouri. Our goal and mission is to honor God by providing a continuum of excellent care and support services, primarily for our older adults. We employ about 170 associates. We are a 5-Star community, not perfect but working to give our best daily.
---
A look at previous Herald & Review '5 Questions'