Occupation: Professional housekeeper
Village of residence: Oreana
How long have you operated your own cleaning business?
I have been cleaning on my own for about 10 years. I have been professional cleaning for about 20 years. 
What services do you provide?
The services I provide are general and deep cleaning. Every client has their own customized plan. I do general cleaning from vacuuming, mopping, dusting, kitchens and bathrooms. I also have deep cleaning procedures that I do which is hand cleaning the light fixtures, cleaning the fronts of cabinets, vacuuming under furniture. I pretty much do most cleaning except for dishes and laundry.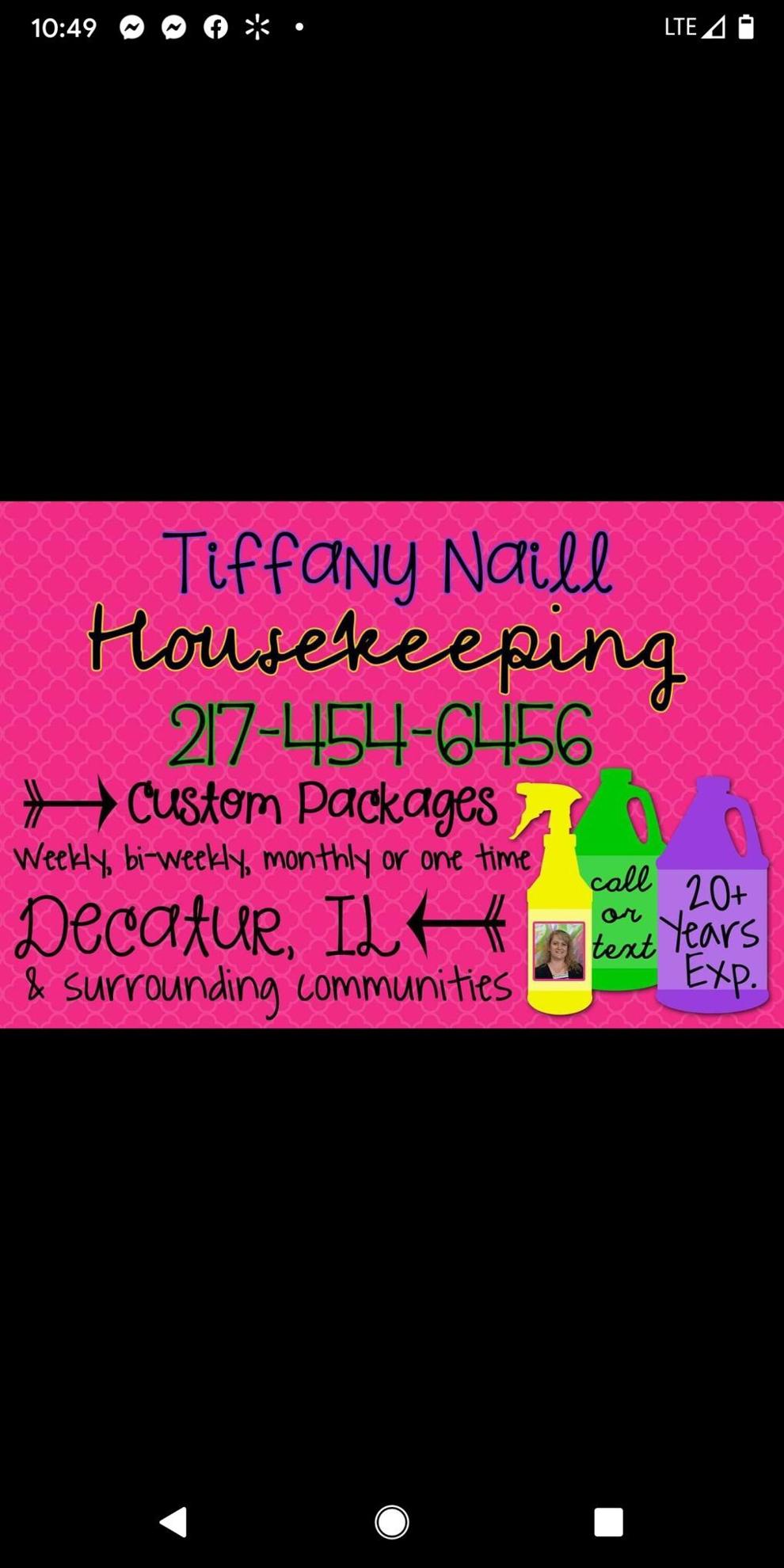 Do you find that running your own business allows for more flexibility in raising your three children?
I definitely find that running my own business allows for more flexibility while raising my three children and in my marriage. I'm able to go to doctor's appointments and school functions when they exist.
Most people would say they don't like cleaning. Do you find any enjoyment from it?
I do find joy in cleaning. I love to see the finished product.  I also love to see my clients happy. It is also a joy to help the elderly and the ones that are immune compromised. I have several customers that are cautious of COVID-19. 
How has COVID-19 affected your job?
In the beginning of the pandemic my business went down quite a bit. Currently, I am back at full-time work. I think my customers also enjoy that I disinfect and keep them safe.
---
A look at previous Herald & Review '5 Questions'
Contact Garrett Karsten at (217) 421-6949. Follow him on Twitter: @GarrettKarsten