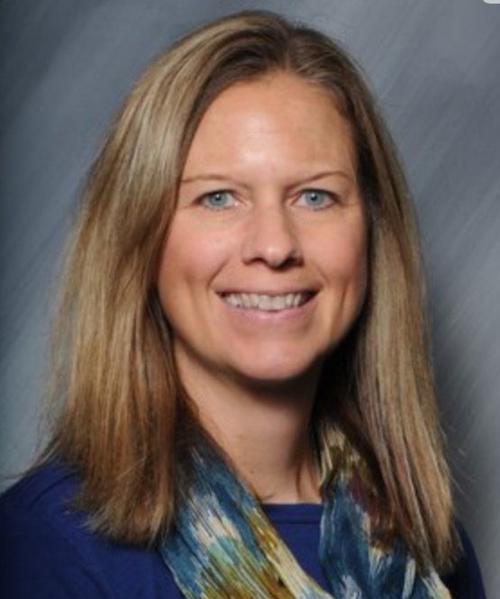 Occupation: Counselor-patient advocate for Cancer Care Specialists of Illinois
What kinds of duties does your job as a counselor and patient advocate include? Have you made any meaningful relationships in your career?
I provide support to patients, their families and their caregivers by assisting with physical, emotional, spiritual, informational, practical and social concerns related to their cancer diagnosis. This can include everything from individual and family counseling to wigs and paperwork. I try to make my office as inviting as possible so everyone feels like they have a welcome space to come to when they are here.
I could take up this entire paper if I listed the meaningful relationships I have had in the past 18 months. Our patients and their families are simply wonderful and I considered myself blessed that I have been able to be a part of their lives. In addition, my co-workers are awesome. Always available for a hug or a laugh or a walk outside, I cannot say enough about how much they mean to me and how they make each day special. I also have a special counseling supervisor who provides tremendous guidance, support and advice on a daily basis.
What are some rewarding experiences you've found come from counseling? 
You have free articles remaining.
I am fortunate in that I have at least one rewarding experience every day. Probably the most rewarding times are when I have felt like I have helped a family feel supported and not alone during one of the most stressful times in their lives or when I can be with a patient and their family as end of life is near. Just being able to be there on an emotional level for our patients and staff is reward enough.
How does the Cancer Care Specialists of Illinois serve Macon County? Are there any upcoming programs or events you think readers should know about?
CCSI not only serves Macon County but many surrounding communities, and is dedicated to providing quality medical oncology, hematology, and radiation oncology services. With 20 locations and an excellent team of physicians and staff, we provide award winning, personalized care — close to home in Central and Southern Illinois, and now in St. Louis Metro East.
Within Macon County, CCSI supports the American Cancer Society Relay for Life, the annual Survivor's Day Dinner, Come Together Be Empowered and Kerbystrong. I also hold a caregiver support group at the facility every other Wednesday. We have a website and Facebook page — check those out to find out about upcoming events and to learn more CCSI.
You started with the Cancer Care Specialists of Illinois in 2018. What are some of your goals as you move forward in your career there?
I try to find ways to ease some of the burdens of our patients and their families and friends — in whatever way that looks like. I am a firm believer that a cancer or serious illness diagnosis has a tremendous effect on the patient's entire circle of support. Believing that, I would like to see more of our families and patients at the beginning of their journey so I can try and help them navigate the challenges they might experience along the way. I always want to make sure our patients know that they are not alone.
How long have you been a resident of Macon? What are some areas you find especially unique or are your favorites to visit in your free time?
My husband and I have lived in Macon for 15 years, but I grew up in Assumption. So I am born and raised a Central Illinois girl. We live in the country and I love the space we have. Our home is definitely one of my happy places. My husband and I joke that it is difficult to go on vacation and find a place that is more peaceful than where we live all the time. To me, that is pretty amazing and one of my favorite parts about Central Illinois.
Contact Garrett Karsten at (217) 421-6949. Follow him on Twitter: @GarrettKarsten