COLUMBUS, Ohio (AP) — Ohio Gov. Mike DeWine in a letter sent Friday to the commissioner of Major League Baseball asked that an Ohio minor leag…
LAS VEGAS (AP) — Pete Rose was taking a break from signing autographs at the MGM Grand hotel when asked a question he's uniquely qualified to address.
KANSAS CITY, Mo. (AP) — Former Walmart Inc. chief executive David Glass, who owned the Kansas City Royals for nearly two decades before sellin…
SPRINGFIELD, Mass. (AP) — The Boston Red Sox have a list of characteristics they want in their next manager, but they haven't yet landed on a name.
CHICAGO (AP) — When it comes to Kris Bryant, or any other Chicago Cubs star on the precipice of free agency, president of baseball operations …
HOUSTON (AP) — Houston Astros owner Jim Crane expects to hire a new manager by Feb. 3.
SAN FRANCISCO (AP) — Drew Smyly can earn up to $6.75 million if he is a regular part of the San Francisco Giants'' rotation this year.
SAN DIEGO (AP) — Reliever Craig Stammen finalized a $9 million, two-year contract Friday to remain with the San Diego Padres, who hold an opti…
DENVER (AP) — Colorado Rockies pitcher Justin Lawrence has been suspended for 80 games under the major league drug program following a positiv…
BOSTON (AP) — The Boston Red Sox have acquired left-hander Matt Hall from Detroit for minor league catcher Jhon Nuñez.
When future generations are documenting baseball history, Mike Fiers will surely be remembered as one of the game's most significant figures.
DENVER (AP) — The Colorado Rockies will retire the jersey number of outfielder Larry Walker in a ceremony during the upcoming season.
LOS ANGELES (AP) — The Los Angeles Dodgers acquired infielder Clayton Daniel from the Chicago Cubs on Friday in exchange for right-hander Case…
NEW YORK (AP) — Technology unleashed baseball's Analytics Era, and now it's holding the sport prisoner.
The San Francisco Giants made a historic hire on Thursday, adding former Sacramento State softball star Alyssa Nakken to their major league co…
TAMPA, Fla. - He is an Angel now. Of course, he is. Isn't that the progression after you've been a prophet in Tampa Bay, and a savior in Chica…
CHICAGO - Cubs co-owner Laura Ricketts insisted she and her siblings are not ducking fans or the media by ditching their question-and-answer s…
HOUSTON (AP) — George Springer, the World Series MVP of the tainted 2017 Houston Astros, and the team settled on a $21 million, one-year contr…
ATLANTA (AP) — Adeiny Hechavarría agreed to a $1 million, one-year contract to remain with the Braves, a move Thursday that boosted Atlanta's …
SAN FRANCISCO (AP) — Alyssa Nakken became the first female coach on a major league staff in baseball history Thursday when she was named an as…

Tanzyus Logan Funeral Service and Care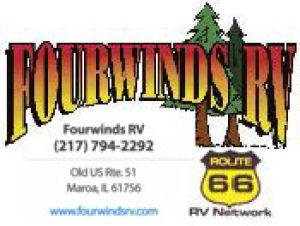 The Venezuelan Professional Baseball League suspended outfielder Alex Romero for 20 games Wednesday for swinging his bat at an opposing catche…
ESPN analyst Jessica Mendoza says pitcher Mike Fiers should have gone to Major League Baseball before he told a journalist about his allegatio…
PORT ST. LUCIE, Fla. (AP) —
MINNEAPOLIS (AP) — Miguel Sanó's contract with the Minnesota Twins could be worth $44.25 million over four seasons.
NEW YORK (AP) — Carlos Beltrán, called out on a curveball again.
BOSTON (AP) — The Boston Red Sox say the turmoil in the manager's office isn't a reason to give up on this season and trade outfielder Mookie Betts.
NEW YORK (AP) — Major League Baseball and the players' union announced a $3 million grant program Thursday to support organizations that advoc…