Everything I know about baseball, I've learned from baseball cards.
Sure, I follow baseball as the season goes along — I have to; it's my job — but I don't really get into the nitty-gritty until the next year's baseball card sets come out.
That fateful day this year was Jan. 30, or as you may remember it, the coldest day of the year.
It was minus-30 windchill that day, but I still warmed up the car and made a trek out to Decatur's Target, and then Walmart, to try to find this year's installment of the 2019 Topps baseball set.
It turned out to be a bust. Both stores' card vendors were probably sipping hot chocolate by a roaring fire instead of stocking the shelves.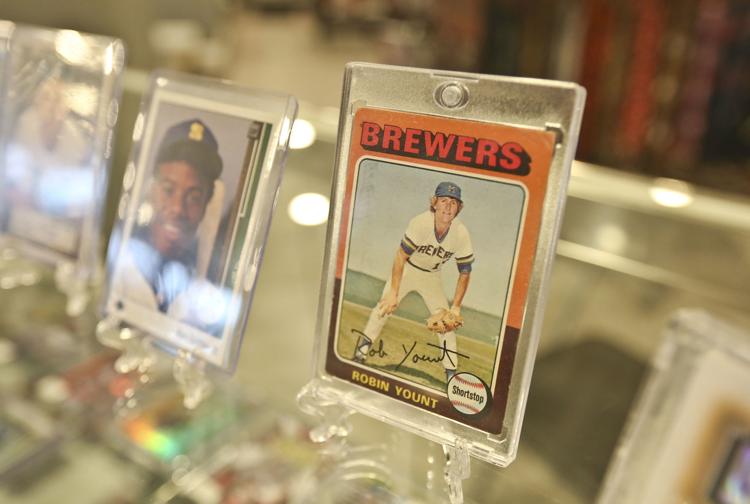 And those shelves are getting smaller and smaller as the baseball card market continues to shrink. In the glorious years of the 1990s you had many options to choose from: Topps, Upper Deck, Donruss, Fleer, Score, SkyBox, to name a few. 
Today, the only Major League Baseball-licensed card maker is Topps, meaning they are the only company that can create new cards with MLB logos.
Although there are some alternatives — the European sticker and card maker Panini has a deal with the Players Association that lets them include player photos but, alas, no logos — the monopoly Topps has has led to a creative stagnation in the baseball card hobby.
I was once a set builder — tracking down each card in each Topps flagship set — but that's given way to mainly focusing on older cards from the 1950s and 60s, and even earlier from the tobacco card era.
But I still give the good old Topps set a try each year, for no other reason than to learn a little more about last season.
I did the same as a kid. I packed my favorite cards along with me on family vacations across the Midwest.
As we pulled up to Mount Rushmore, I would ask, "Mom, did you know Carl Yastrzemski won the Triple Crown in 1967?"
My parents could only take so much and wondered where I was getting these baseball facts from.
My little sister, sitting beside me in the backseat, ratted me out: "He brought his cards with him."
It was a phrase I would come to know well.
For me, baseball cards were always synonymous with the spring and summer — just like the season. Although they were technically released in the winter, I would typically get my first pack from my Dad in an Easter basket and then the obsessing about every detail on the back would run me into deep into the summer.
In the summer of 1989, our little corner store, Timm's Dairy, introduced me to the high-gloss baseball cards made by the upstart company Upper Deck that sold for an astounding $1.00 a pack. The set included the most important baseball card of the era — Ken Griffey Jr.'s rookie card as card No.1 in the set.
My mind was blown and quickly so was my allowance. I had turned over every cushion in the house to somehow piece together a buck.
My Mom would sometimes send me down to the store to get eggs, bread or a gallon of milk, and all of a sudden I was the most courteous son in the world, asking if we possibly needed anything from the store about three times a day.
After guzzling three glasses at lunch, we finally needed some milk and I hit the road on my bike. My Mom had given me $5 and I was sure I could skim a little off the top to get a pack of cards without her noticing.
I returned, gallon in hand, and as my Mom asked for the change back I was certain I had orchestrated the greatest swindle since The Sting.
But of course she knew what was going on from the beginning, and after a few Dragnet-style questions and some slow-to-come answers, the truth came.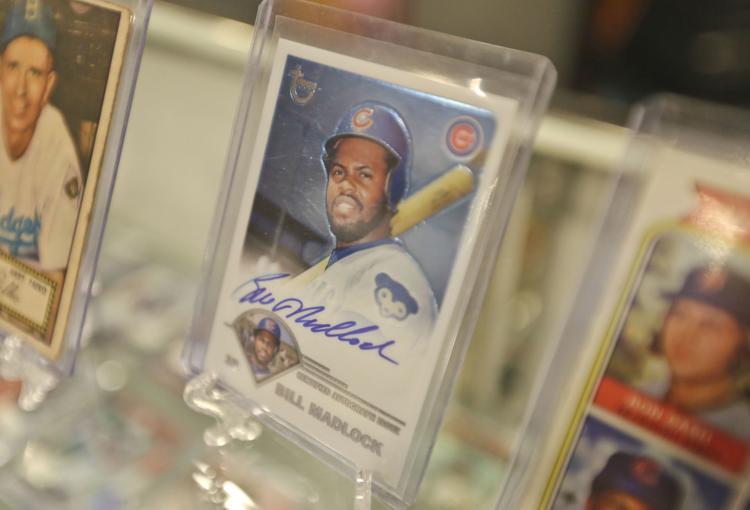 Flash forward 30 years and here I am again, looking for any excuse to make a trip to Forsyth. The bread's a week old? Why not stop out to Target as I pass three grocery stores on the way?
I eventually found success at Walmart and as I was standing in line to check out it hit me: What was I doing?
I've lived my life for so long not having a baseball card shop around it had become second nature to always buy my cards at the large chain stores.
But we have Champs Sports Cards and Apparel on Decatur's east side, which had a full complement of 2019 Topps and  — wouldn't you know it? — a box of 1989 Upper Deck full with unopened packs, this time at $6.00 each.
And as the stack of packs and single cards I was going to take home with me grew, I could hear my wife's future words.