The passing of Hank Aaron last week was felt throughout the country as friends, family and fans mourned the passing of baseball's former home run king. 
Born in Mobile, Ala., Aaron left an impact everywhere he played, from Atlanta to Milwaukee, and even my home town of Eau Claire, Wis.
The first two cities are easy to understand. Aaron played much of the second half of his career in Atlanta when the Braves moved there in 1966, and Aaron called the city home following his retirement. 
Milwaukee was where Aaron started and ended his major league career, first with the Milwaukee Braves in 1954 and then with the Milwaukee Brewers in 1976.
Eau Claire enters the mix with a twist of historic fate.
In 1952, Aaron spent a short time with a Negro League team, the Indianapolis Clowns, and his play at shortstop grabbed the attention of a scout from the Boston Braves. The franchise, which soon moved to Milwaukee, signed Aaron as an 18-year-old and shipped him north to their development team, the Eau Claire Bears, in the Northern League.
There, Aaron played his first minor league baseball game at Carson Park in my hometown.
Eau Claire has a rich baseball history — nearly every up-and-coming Braves prospect from the 1950's and 1960's spent some time there, including Bob Uecker and Joe Torre, but none compare to Aaron. 
Aaron had just one marvelous season in Eau Claire, finishing as the Northwoods League Rookie of the Year. The Braves moved him up to the Jacksonville Braves in the South Atlantic League in 1953 and Aaron was in the majors the following season in 1954 to start his historic career.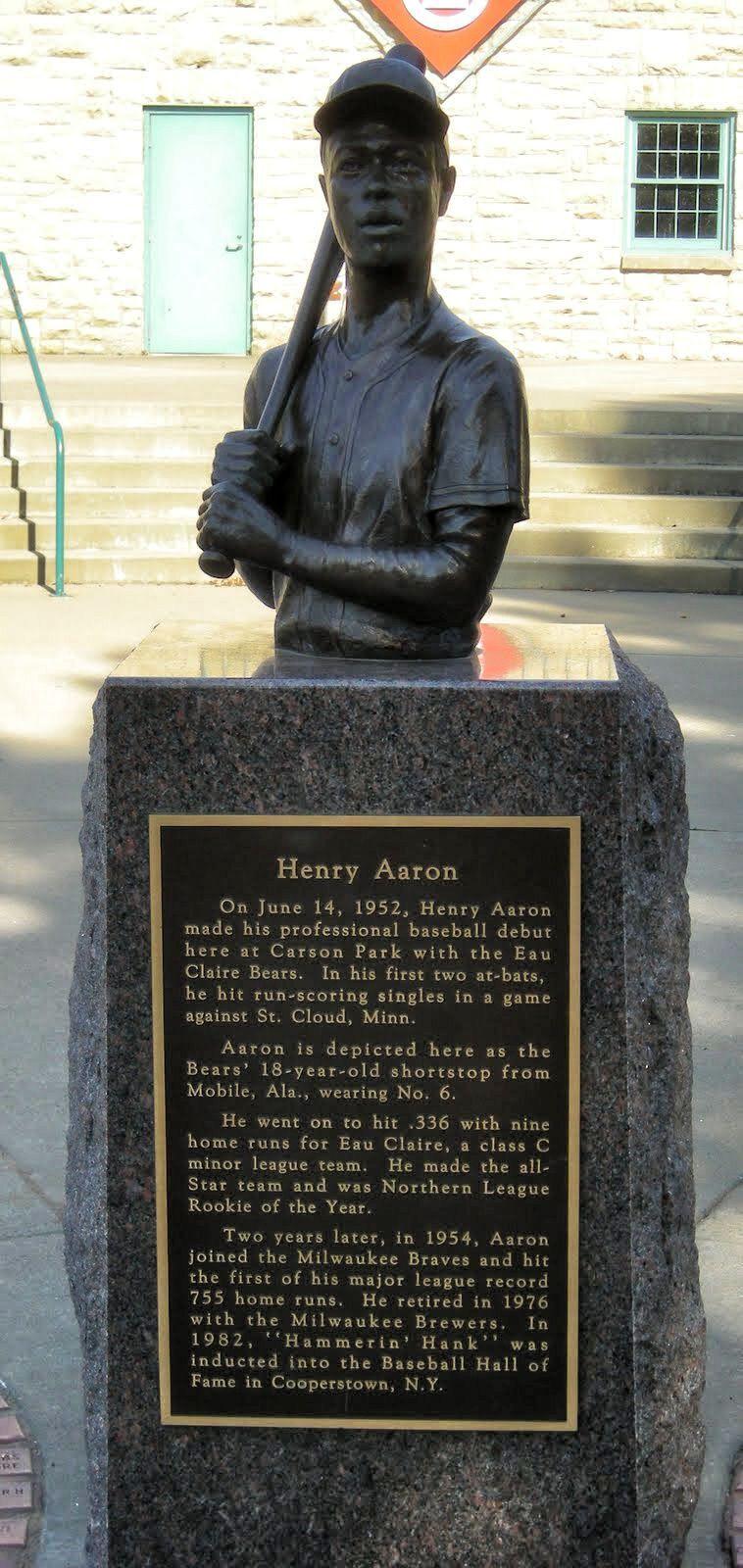 Growing up in Eau Claire and attending games at Carson Park, I heard Aaron's story and became a fan. I remember in 1994 when Aaron returned to Eau Claire for an unveiling ceremony of a statue of him as a young prospect that was placed front of Carson Park.
Reflecting on that first season, Aaron said it was a positive experience and those games were the first time playing on a team and in front of fans that were mostly white. He wondered what his career would have been had he had a difficult time that first season.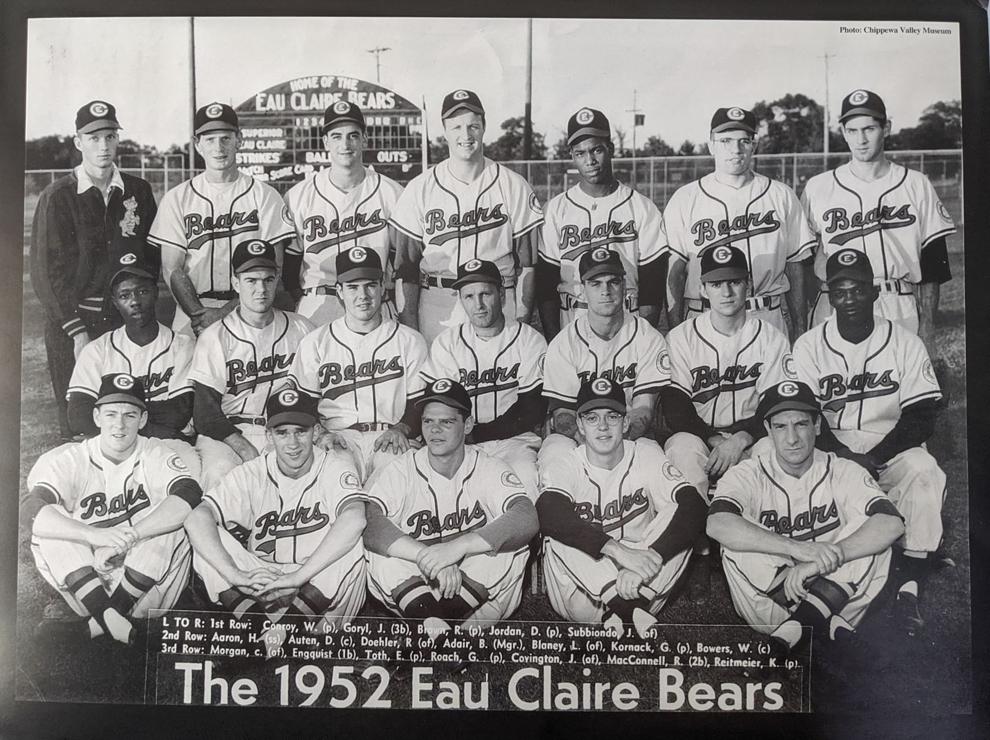 Today, Aaron is still a part of my everyday life. In my home office, where I've been writing since the pandemic began, a poster of the 1952 Eau Claire Braves team photo sits nearby.
If you didn't know exactly what you were looking at or, more specifically, who you were looking at, it is easy to just zip by the image and not notice anything special.
An unassuming Aaron sits in the second row with the arms that would hit 755 home runs folded across his chest. I love the poster because it instantly brings me home to Eau Claire in my mind at a great moment in its history.
As a baseball card collector, I keep most of my cards divided by player and in alphabetical order. I've always gotten a kick out of having "Aaron, Hank" sitting as the first player in my collection.
In the 1979 Topps set, the famous card maker included a subset of all-time record holders for many pitching and batting categories. The "Home Runs" card (No. 413) features Aaron and Roger Maris together honoring their 755 career home runs and 61 home runs in a season, respectively.
The card is a time capsule but it is how I view those records today. 
In our time of the COVID-19 pandemic and a fraught political system, there is much discussion on the importance of not ignoring facts because they are inconvenient. Yet, I do that every day in the sports world.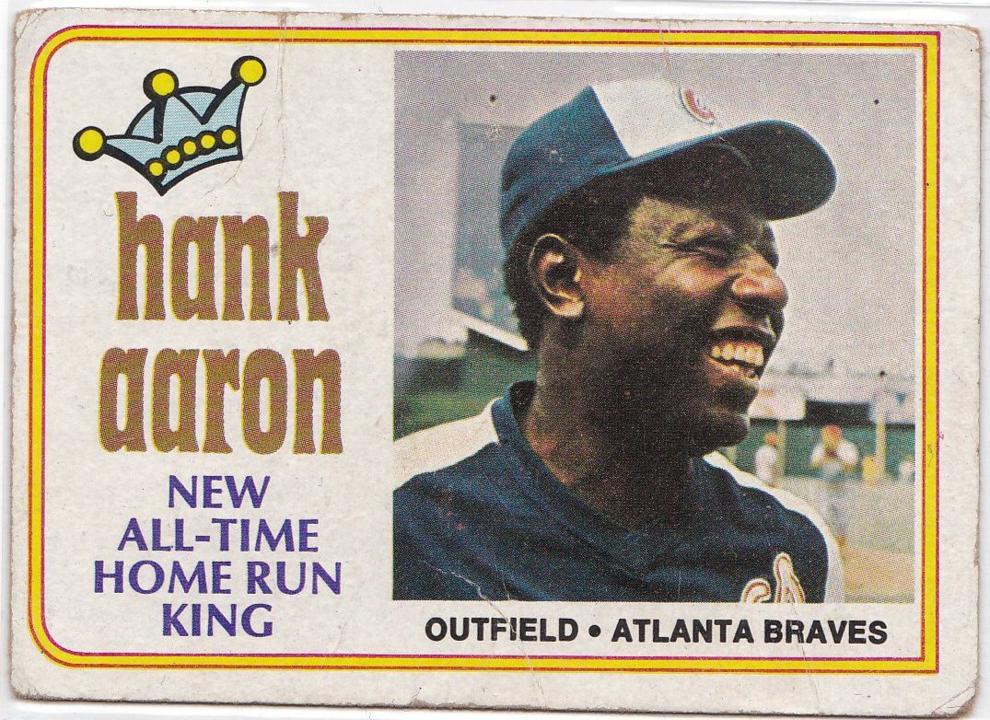 I happily push aside Barry Bonds when I think of who is the home run king.
It is and probably always will be "Hammerin'" Hank Aaron, a hero to many from Eau Claire, Wisc.
---
PHOTOS: Baseball great Hank Aaron
Hank Aaron - 1952 Eau Claire Bears Team Photo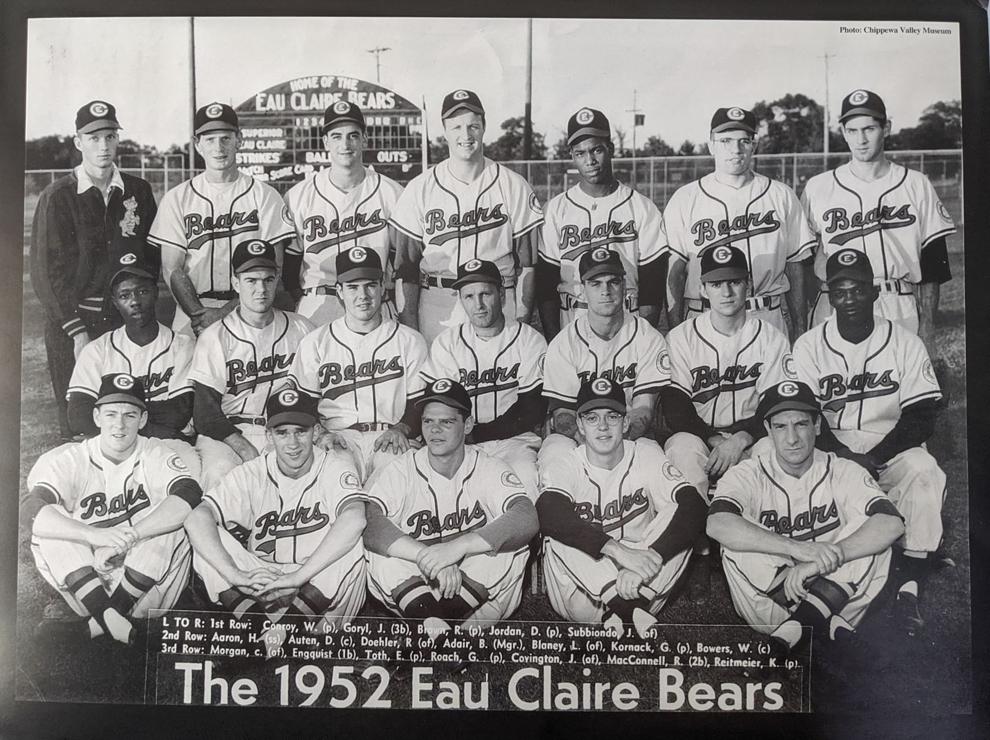 Carson Park in Eau Claire, WI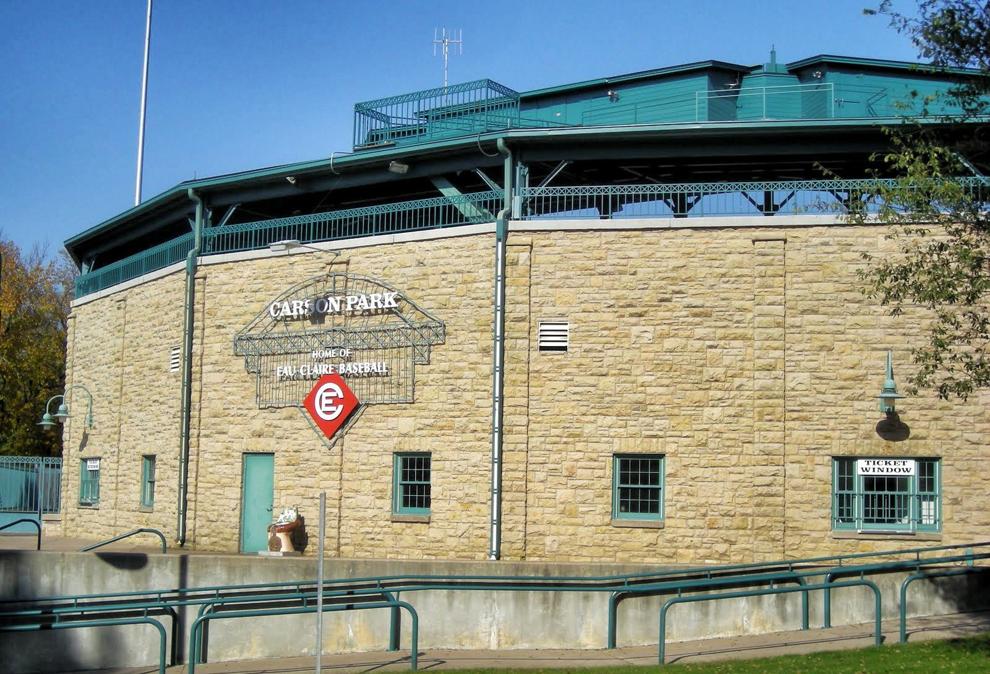 Hank Aaron statue at Caron Park in Eau Claire, Wisc.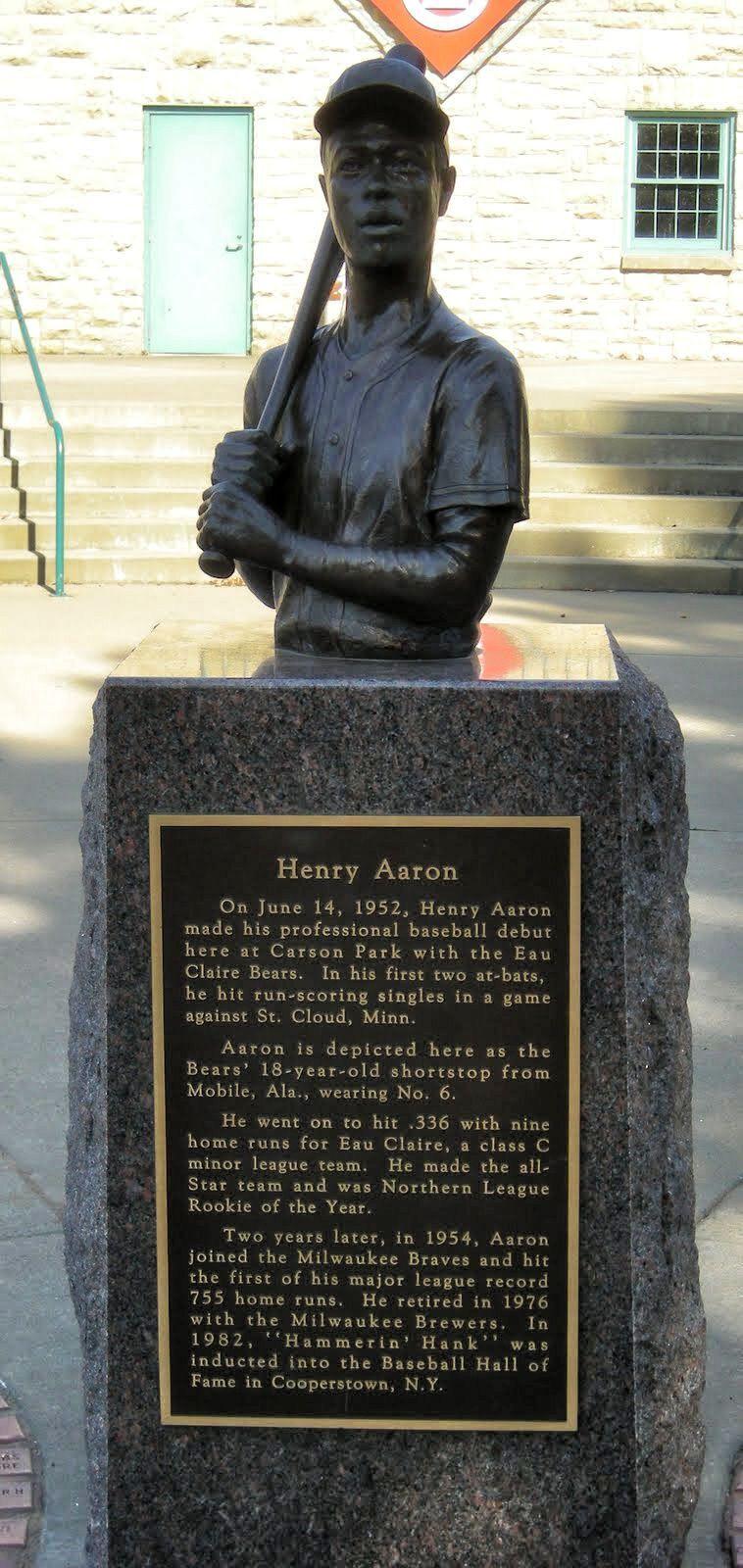 1979 Topps No. 413 - Hank Aaron Roger Maris All-Time Record Holders
1964 Topps No.11 - Hank Aaron, Ken Boyer and Bill White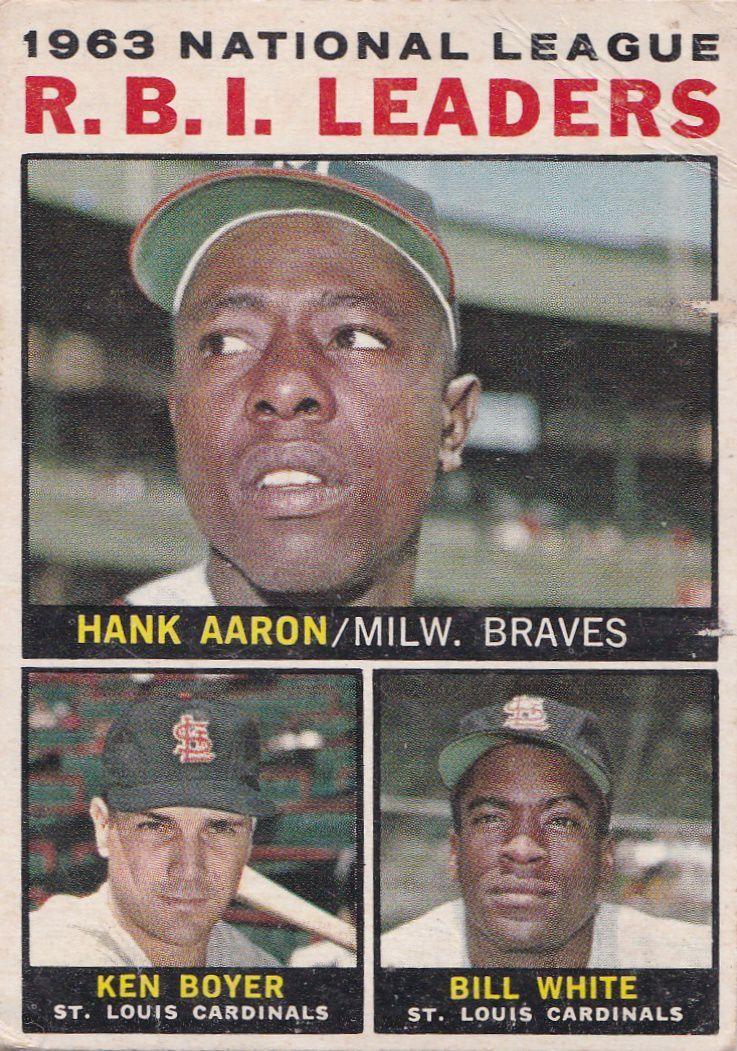 1974 Topps No. 1 - Hank Aaron New All-Time Home Run King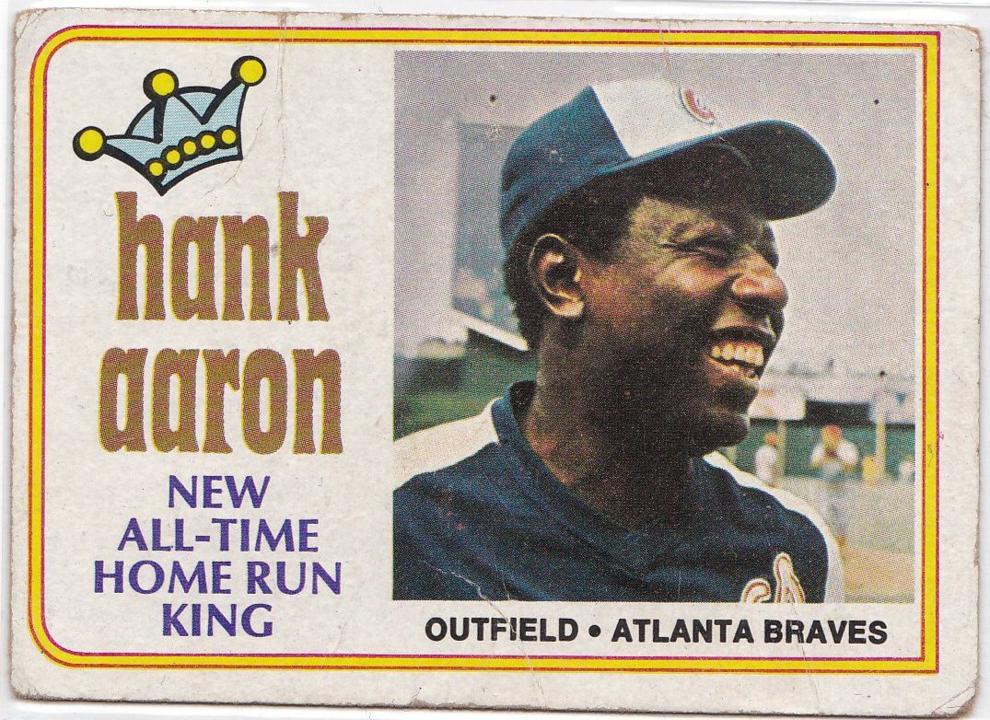 Hank Aaron Eau Claire Bobble Head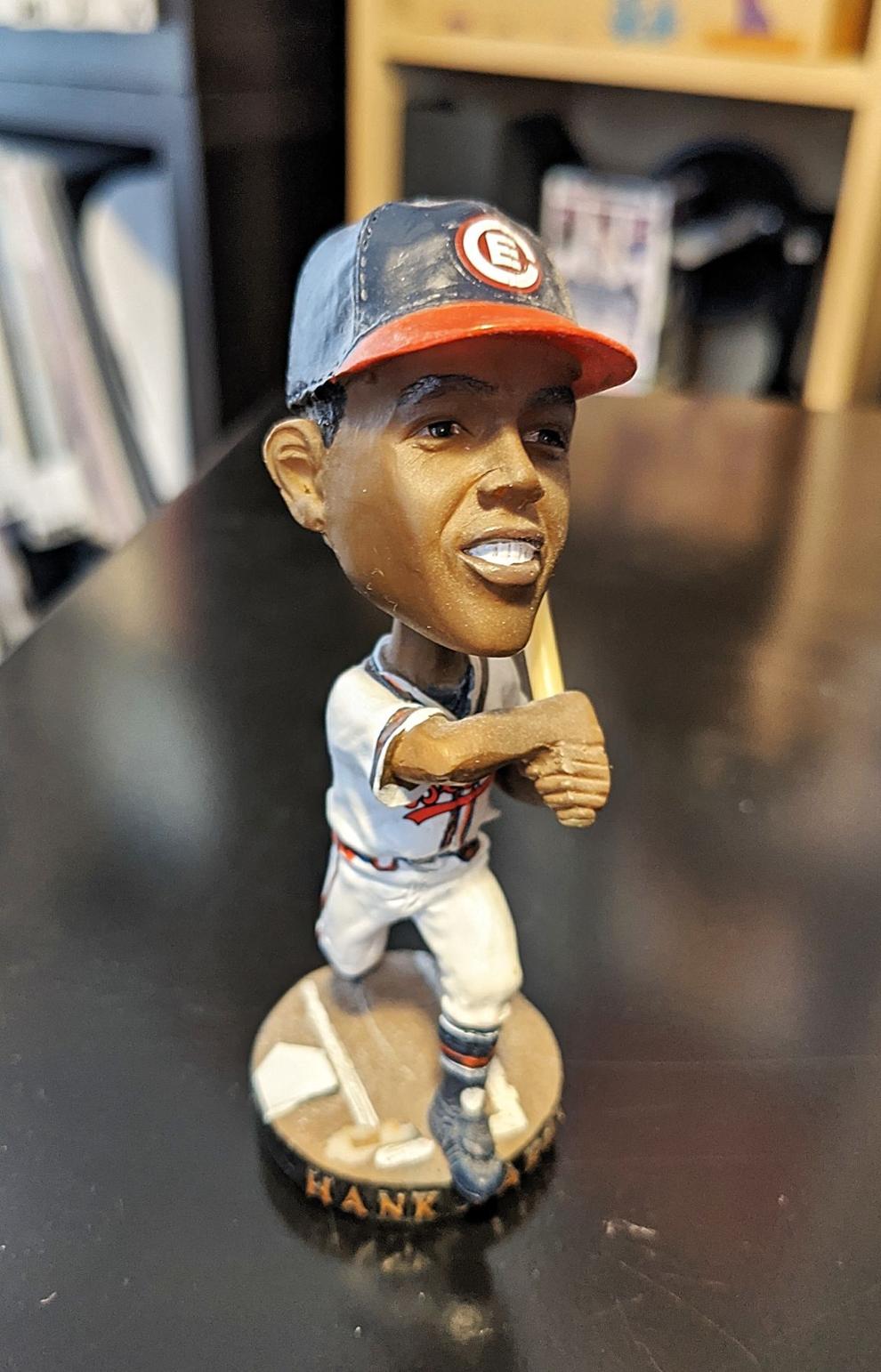 Obit Aaron Baseball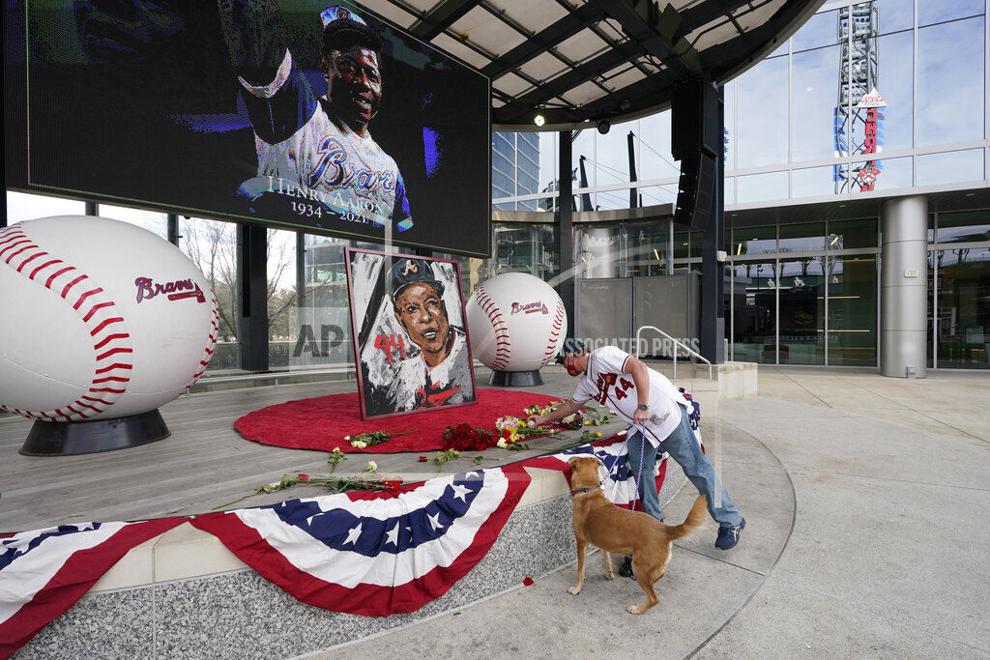 Hank Aaron, Jimmy Carter, Sherman Tribbitt
Hank Aaron Invitational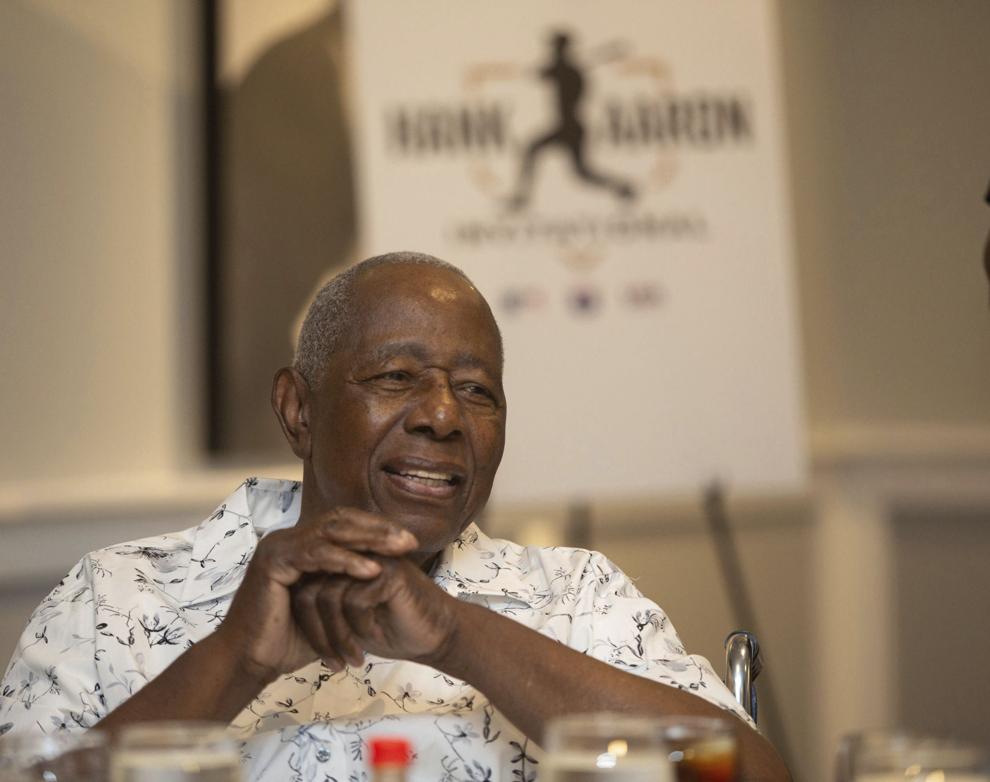 Contact Matthew Flaten at (217) 421-6968. Follow him on Twitter: @MattFlaten