DECATUR — Kevin Hale hasn't slept much the last few days.
The Eisenhower baseball team, which Hale coaches, lost a heartbreaker to crosstown rival MacArthur on Wednesday. Hale's Panthers led 6-2 headed into the final inning, but MacArthur came back to win 7-6.
It's all Hale has thought about since, his mind racing with numbers and lineup combinations that could've won Eisenhower the game.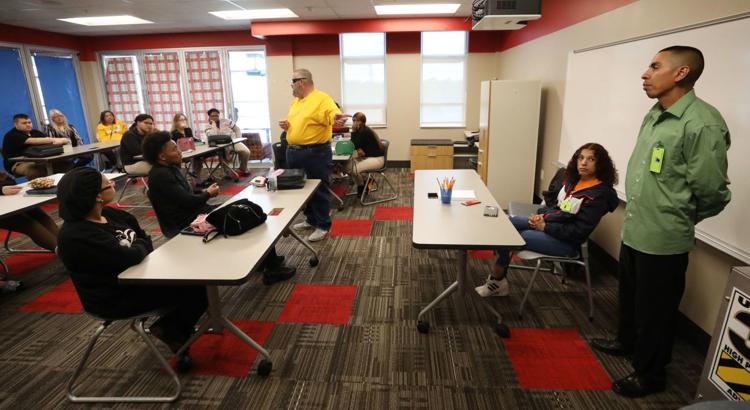 What Hale hasn't thought about is how he's going to get through the next practice without throwing up, losing his breath, or feeling horrible muscle pain. Or how he's going to manage the rest of his life on dialysis because his kidneys were failing.
Cortez, who lives in Chicago, had originally agreed to donate his kidney to a friend, Juvenal Cano. Hale's childhood friend and foster brother Todd Overturf was donating his to Hale, but it turned out Overturf was a better match for Cano, and Cortez for Hale.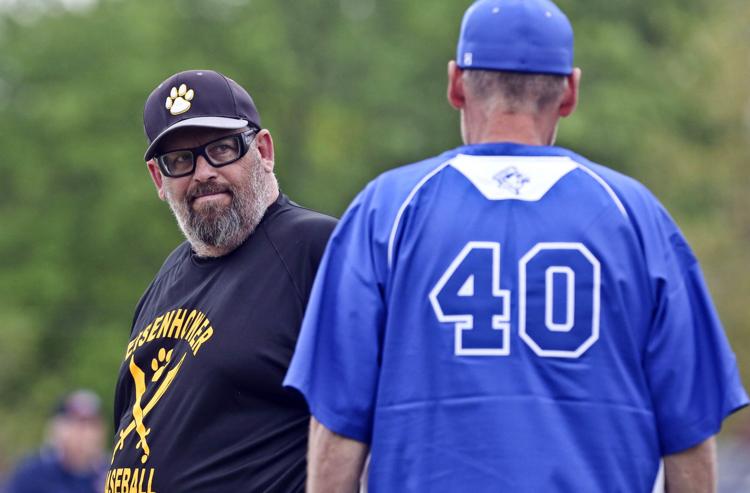 Cortez said he never expected, or even really thought about meeting the person who would receive his kidney following the June 22 surgery. But as soon as he met Hale, there was an immediate bond — as he told the class of Eisenhower biology students from the classes of Sharon Lopez and Penny Henson-Dunning gathered to hear about Cortez and Hale's experience on Friday.
"Right when we met, I said, 'We're going to be good friends,'" Cortez said. "I didn't expect that."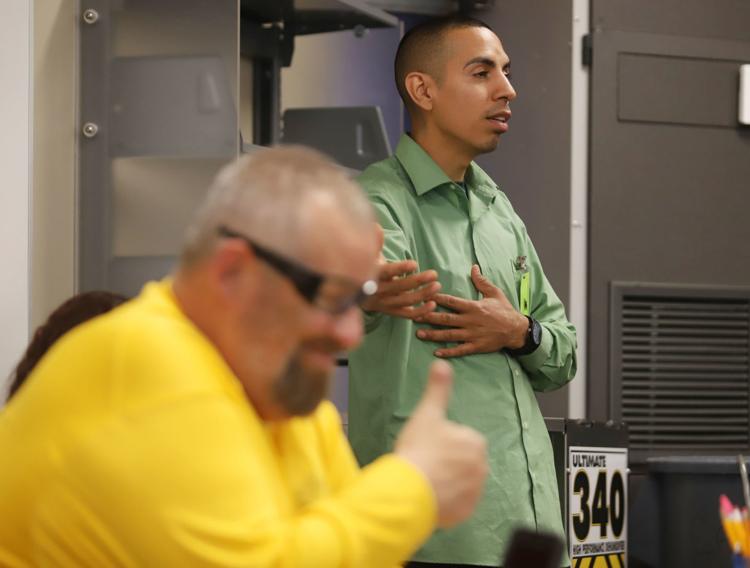 Cortez and his daughter, 14-year-old Jazmyn Cortez, came to Decatur on Thursday and are staying with Hale and his wife, Ranee Hale. Jazmyn didn't think it was a good idea when she first heard her dad was donating a kidney, but is happy to see the result.
"He's really healthy, so that helped, and he's saved someone's life, which is great," Cortez said.
"We're family now," Hale said to Jazmyn, giving her a hug and kiss on the head.
"He's half-Mexican now — at least one-third," Cortez said, laughing.
Both men were on lifting restrictions for several months following the surgery, and Kevin will always be on medication that keeps his body from rejecting the kidney. But, otherwise, both are functioning well with one working kidney.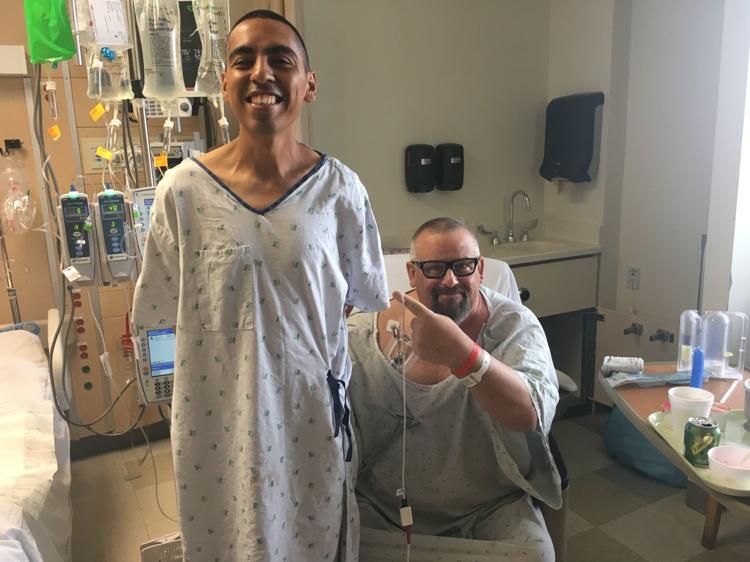 "It's magic," Kevin said. "It's wonderful. My doctors say I'm flying through every barrier."
Cortez has no lingering health issues. "People ask, 'You can really live with one kidney?' and I say, 'You're looking at me,'" he said, laughing.
Hale recognizes that he has a new lease on life. He's thrown himself more into his Christian faith, tells his story to anyone who wants to hear it and spreads the word of organ donation. "Organdonor.gov," he yelled to students as they left class following the bell. "Check it out."
But Hale is also immersed in the baseball season. He cared last year while his team struggled through a one-win season, but at the same time he obsessed about his pitching rotation, he also had to find the strength to be at practice following dialysis.
"I was really into it last year because it helped me take my mind off of everything," Hale said, "but I also had a lot of mental gymnastics about how I was going to coach this team when I could barely stand up or not throw up."
Now losses like the one against MacArthur, part of what has been a winless season so far, hurt a lot worse. Life is still a gift, but sometimes the gift is an ugly sweater.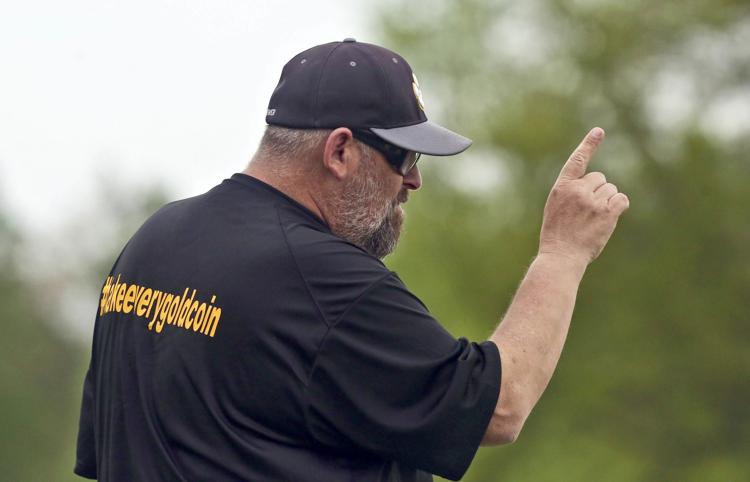 "It has been a hard season, but Gregorio's visit has helped me remember to put things in perspective," Hale said. "I'm going to enjoy my company tonight — we're going to have a big dinner and fire and look at the stars.
"Then we have to turn around Saturday and play Normal U-High in a doubleheader, so ... ."
The story of Hale's kidney transplant has had a happy ending. All parties involved are healthy, and Hale and Cortez have made new lifelong friends.
Now Hale has new missions. He's spreading the word about organ donation and giving support to those suffering from kidney failure. And he's trying to build the baseball program a brick at a time. This year he's beginning a summer travel baseball team for Eisenhower players, and — along with the Eisenhower booster club — has donated his own money to help players who couldn't afford to play.
"I tell these guys, 'Remember these losses,'" Hale said. "'Every laugh, ever snicker ... don't forget it. They're young. They might not be able to turn this around. I might not be able to turn this around.
"But I'm going to do everything I can to try."