A look at what's happening around the majors Friday:
WASHINGTON (AP) — Robinson Chirinos homered and drove in three runs, and the New York Mets beat the Washington Nationals 3-2 on Thursday night…
CLEVELAND (AP) — José Ramírez delivered a go-ahead, two-run double in the seventh inning and the Cleveland Indians beat the Chicago White Sox …
BUFFALO, N.Y. (AP) — Hyun Jin Ryu pitched seven shutout innings and the Toronto Blue Jays clinched their first postseason spot since 2016, bea…
ATLANTA (AP) — Major League Baseball is moving its amateur draft to the All-Star break beginning next season.
SAN FRANCISCO (AP) — The Colorado Rockies are determined to do anything to stay in a crowded National League playoff race.
NEW YORK (AP) — Longtime baseball executive Sandy Alderson will return to the New York Mets as team president if Steve Cohen's purchase of the…
PITTSBURGH (AP) — Chad Kuhl pitched seven sharp innings and Colin Moran and Bryan Reynolds each homered in three-hit games in the Pittsburgh P…
LOS ANGELES (AP) — Items from the personal collection of Hall of Fame broadcaster Vin Scully sold at auction for over $2 million, including Wo…
WASHINGTON (AP) — The New York Mets placed Michael Conforto on the injured list Thursday with a hamstring injury, ending the outfielder's regu…
KANSAS CITY, Mo. (AP) — Kansas City Royals outfielder Alex Gordon, whose rollercoaster career took him from near bust to All-Star and Gold Glo…
MIAMI (AP) — Don Mattingly returns this weekend to the Bronx, where his best years as a player always ended when the regular season did.
The absence of fans didn't stop Cincinnati Reds first baseman Joey Votto from receiving an ovation after hitting a homer to put his team ahead…
WASHINGTON (AP) — When Yan Gomes was asked about the 2019 World Series champion Washington Nationals essentially playing out the string over t…
Turner Sports will continue broadcasting Major League Baseball after agreeing to an extension of rights through the 2028 season.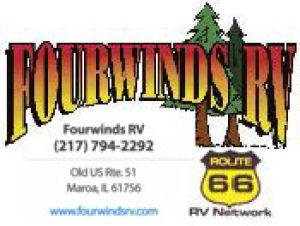 Tanzyus Logan Funeral Service and Care
Miami Marlins (28-28, second in the NL East) vs. Atlanta Braves (34-22, first in the NL East)
Detroit Tigers (22-32, fifth in the AL Central) vs. Kansas City Royals (23-33, fourth in the AL Central)
Colorado Rockies (24-31, fourth in the NL West) vs. San Francisco Giants (28-27, third in the NL West)
New York Mets (25-31, fourth in the NL East) vs. Washington Nationals (23-33, fifth in the NL East)
Chicago White Sox (34-22, second in the AL Central) vs. Cleveland Indians (32-24, third in the AL Central)
New York Yankees (32-24, second in the AL East) vs. Toronto Blue Jays (29-27, third in the AL East)
Oakland Athletics (34-21, first in the AL West) vs. Los Angeles Dodgers (39-17, first in the NL West)