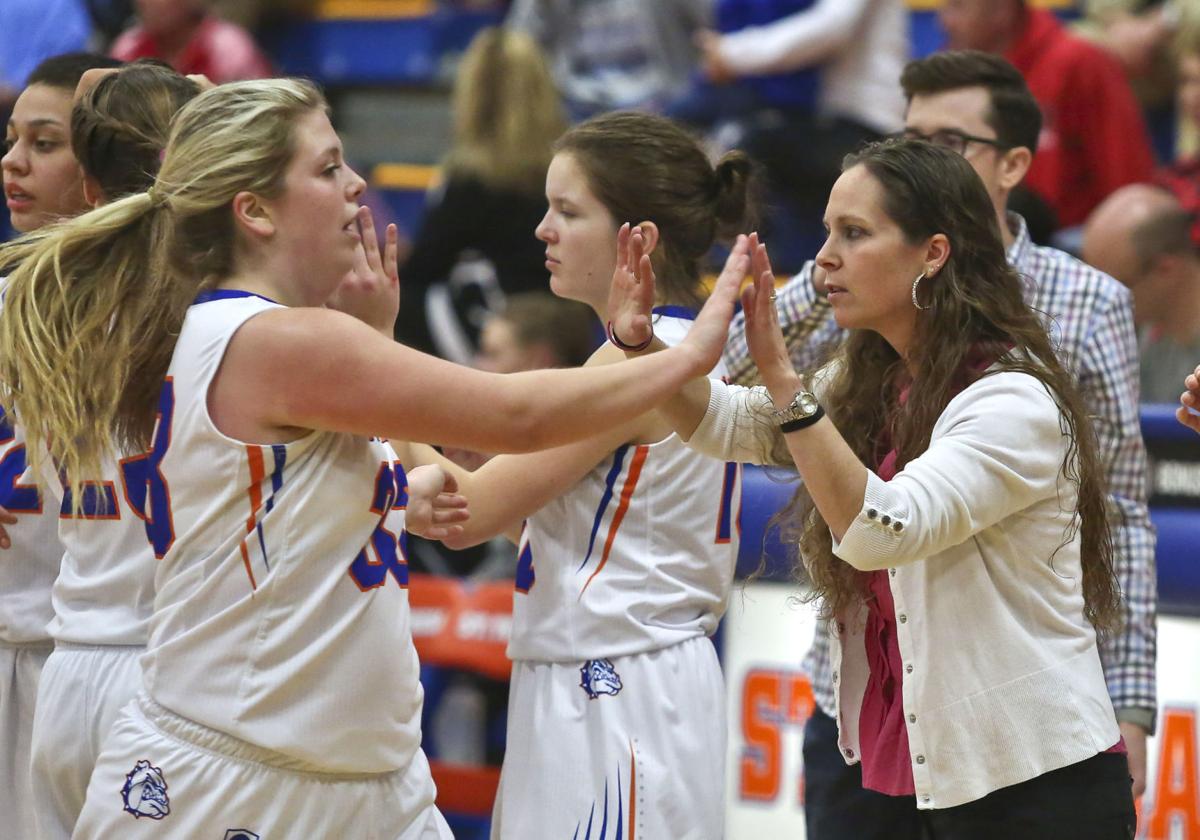 DECATUR — St. Teresa girls basketball coach Ashley VanEtten notified school administration she that she was resigning from her position effective immediately.
VanEtten coached St. Teresa for four years led the Bulldogs to a 22-7 record last year on the way to a Class 1A regional championship.
She compiled a 77-38 record during her tenure and won a regional championship in 2017 and 2018.
"During my 19 years here at St. Teresa, we have been blessed with many great girls basketball coaches," St. Teresa Athletic Director Todd Vohland said in a press release. "Ashley VanEtten continued that tradition. Ashley's teams didn't just succeed on the court, but they also excelled off the court. She has been a pleasure to work with, and our school and her players are better off because of the time she spent here."
VanEtten won the Herald & Review Macon County Girls Basketball Coach of the Year award in 2016 and 2017.
"(St. Teresa Principal Larry Daly) and Coach Vohland have been great this season and each season I had the opportunity to be the coach of St. Teresa," VanEtten told the Herald & Review on Monday.
"Stepping down as St. Teresa's coach was best for my family," VanEtten said.
She still has a desire to work with athletes.
"Working with athletes is what I do," VanEtten said. "The plan is to be back in a gym and on the sidelines as soon as possible."
St. Teresa will begin looking for a head girls basketball coach for the 2018-19 season.
Be the first to know
Get local news delivered to your inbox!