EDWARDSVILLE – When it was finally time to end months of suspense and reveal where he will attend college and play basketball Wednesday, Mark Smith stood up and turned his back on a crowd of about 300.
Smith yanked off his black Edwardsville High School windbreaker and when he turned around to face the crowd again, he was wearing a white golf shirt and a blue cap, each of them stamped with the distinctive orange Block-I logo that signifies the University of Illinois.
What Smith said next into the microphone was indistinguishable, drown out by cheers and applause from classmates, teammates, coaches, faculty, community members some Illini fans who made the drive to the Lucco-Jackson Gym at Edwardsville High School.
But this time Smith said no to his second-place schools. "It was between Duke and Michigan State," he said of the joint runner-up.
Smith admitted he'd been struck by the chance to play at Illinois and he did not back away from Underwood's sales pitch that painted him as the player uniquely qualified to lead Illinois back to the promised land.
"I feel like I can come in and make players better around me and do what I can to win," Smith said. "I can get us back to where it was with Deron Williams and Dee Brown…get us back to winning again.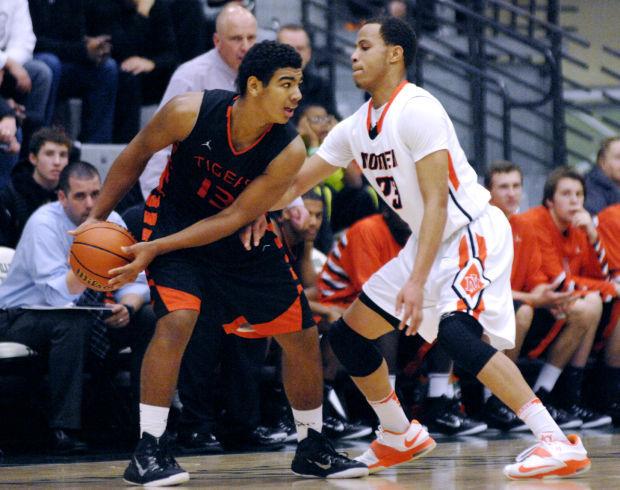 "Coach Underwood said he's not going to give me anything. He said he's going to give me the ball and I can come in and I'll have to earn a starting spot. I know he's going to push me to be a better player and that's when I knew I liked him. That's when we started building a great relationship. We talk every day. And I already had a great relationship with coach (Jamall) Walker."
Smiling proudly in the background were his parents, Anthony and Yvonne, and Illini fans should know that Mark Smith and his family have a strong tie to Decatur.
For openers, Smith was born at Decatur Memorial Hospital. At the time, Yvonne was coaching 8th grade girls basketball, varsity high school girls basketball and track in Mount Zion.
Anthony Smith was teaching at the old Bivens-Whitten Juvenile Detention Center, was a supervisor at Webster-Cantrell Hall and was coaching girls basketball at MacArthur High School.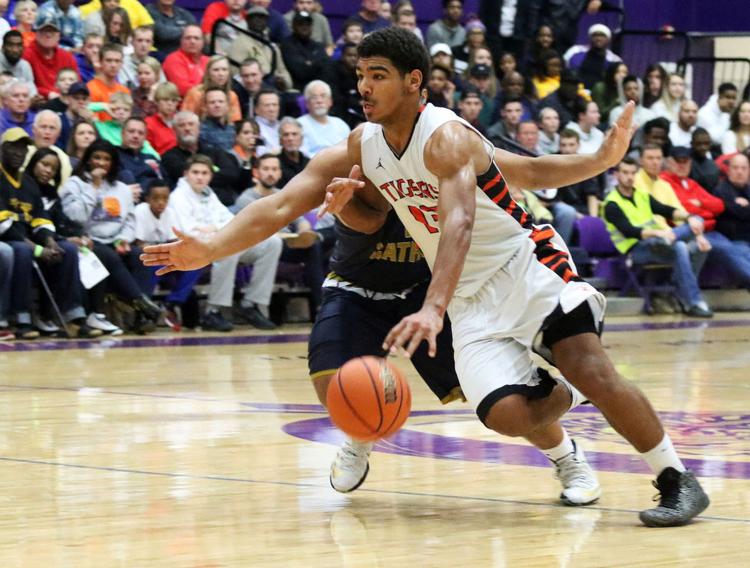 The family moved to southern Illinois when Mark was just about to start kindergarten but he lived in Decatur long enough to have a few memories.
"I remember our white house with the big back yard," he said, recalling the home in South Shores.
While in Decatur, Anthony Smith became close friends with Felipe Phillips, the former MacArthur High School boys head basketball coach. So it was not a surprise to see Phillips on hand for Mark Smith's big announcement Wednesday.
Yvonne Smith is originally from Breese. She was a star at Breese Mater Dei High School, as was her brother, Phil. In fact, in 1985, Illini coach Lou Henson stood in the family living room trying to recruit Phil to Champaign.
Mark Smith has made is decision and it's Illinois.

— Mark Tupper (@MarkTupper) April 26, 2017
In the case of her son, it was the likes of Michigan State's Tom Izzo and Kentucky's John Calipari who stood in the family living room trying to recruit Mark Smith.
Yvonne knew her son was leaning to Illinois and a comment he made the day he was named the "Mr. Basketball" winner as the best high school player in the state made his intentions pretty clear.
"When he won the award, he went through the record books and looked at who had won in the past," his mother said. "Then he said, 'Why wouldn't you want to be Mr. Basketball and go to Illinois?' I said, 'Yeah, that's a good thing.'"
And when mother and son returned to campus last week for one final look, Mark Smith told her his mind was nearly made up. "He said, 'My heart is still here.'"
Music to the ears of Illini fans everywhere.