NAPERVILLE -- The Millikin women's basketball team picked up a key CCIW road victory on Saturday winning a thriller, 74-73, at North Central College.
Sure, the college football season is just ended and 2020 has only just begun, but speculation season never ends.
On Thursday night at the NCAA Convention's annual "State of College Sports" plenary session, Mark Emmert, a president rallying his constituent…
The Big Ten has suspended Illinois guard Alan Griffin for two games, the conference announced Thursday. Griffin, a sophomore, was ejected from…
KENOSHA, Wis. — The Millikin women's basketball team picked up an important College Conference of Illinois and Wisconsin (CCIW) road win, 66-5…
Don't do it, Trevor Lawrence. For your own physical safety and the financial future of you and your family, don't do it. Don't go back to Clemson.
Ryan Day is slowly getting over Ohio State's heartbreaking loss in the College Football Playoff semifinals. "As opposed to every second, (now …
In a now-private Twitter video, Browns and former LSU receiver Odell Beckham was recorded peeling off cash for LSU players after Monday night'…
Find out where your team landed in our way-too-early 2020 college football top 25 rankings.
DECATUR — Millikin won't be hosting a Prospect League team this summer at its new $5.4 million Workman Family Baseball Field.
See all the highlights from the College Football Playoff championship game as No. 1 LSU beat No. 3 Clemson in New Orleans, 42-25.
Relive the College Football Playoff championship game between No. 1 LSU and No. 3 Clemson in New Orleans.
Follow the latest college football news and scores from around the country.
The LSU Tigers face the Clemson Tigers in the National Championship game tonight. Prepare from images from both teams throughout the season.
DECATUR — The Millikin women's basketball team made 3-of-4 from the free-throw line in the final seconds to hold off Augustana for a 75-71 CCI…
Dave Johnson, in his 19th season at Lake Land with a 452-249 record, has mastered his formula for navigating the short-term nature of junior c…
ATLANTA - This is one of those days when we wish we could flip ahead a year, two years, two decades. Would our reaction today mirror the reali…
NAPERVILLE — Millikin junior Bradan Birt was selected as the College Conference of Illinois & Wisconsin (CCIW) Wrestler of the Week on Tue…
BLOOMINGTON — A "personal" plea from freshman guard Luke Yoder was just what the Illinois Wesleyan basketball team needed Saturday at Shirk Center.
Illinois Wesleyan defeats Millikin, 86-81, in CCIW (College Conference of Illinois and Wisconsin) contest.
Smith Hearing Technologies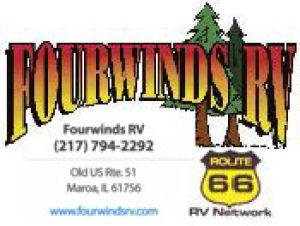 BLOOMINGTON — With two starters sidelined by health issues, the Illinois Wesleyan women's basketball team needed others to step up against res…
DECATUR -- Millikin football offensive coordinator Mike Budziszewski was announced as Carroll University's new head football coach on Friday. 
The idea of Mike Miller reaching the NBA seven years after EIU did not retain him is bizarre on the surface, yet there's plenty of support fro…
Millikin's Bradan Birth is working towards a national title after finishing sixth last year. 
DECATUR -- The Millikin men's basketball team closed out 2019 in thrilling fashion upsetting No. 10-ranked Washington University-St. Louis on …
Defense and team effort at passing the ball led the ISU men's basketball team to upset Northern Iowa in the Missouri Valley opener.
These college conference rivals have played against each other for more than 100 years. Can you pair them up?