BOSTON - The brains arrive at all hours in white cardboard boxes stamped "RUSH!" Inside each package is an inch-and-a-half-thick foam liner an…
BATON ROUGE, LA. - LSU football hasn't all been a continual, three-month-long second-line dance, you know. While the once and future (?) king …
Big Ten football gave us field stormings, weird math, shocking flameouts, Heisman Trophy candidates and the best team in the land, according t…
The Millikin women's basketball team was off to their best start since the 2000-01 season, but head coach Olivia Lett wasn't satisfied.
DECATUR — A still shorthanded Millikin team struggled in its CCIW opener, shooting just 36 percent in an 85-60 loss to unbeaten Elmhurst.
Check out the latest top 10 college football storylines, like Alabama losing its chance for a sixth consecutive playoff semifinal appearance.
MINNEAPOLIS - Coach P.J. Fleck had a message for fans after the Gophers lost 38-17 to Wisconsin on Saturday, a defeat that cost them more than…
GAINESVILLE, Fla. - After he exited the field at the Swamp for the last time this season, coach Dan Mullen made his way to the stump to lobby …
Cold shooting led to the Millikin women's basketball team's first loss of the season — a 78-73 loss at Illinois College on Sunday
St. Teresa graduate Jacardia Wright scored his first collegiate touchdown on Saturday against Iowa State.
These college conference rivals have played against each other for more than 100 years. Can you pair them up?
Check out the top 10 things to know about college football as a big weekend of rivalry games approaches.
The Millikin women's basketball improved to 6-0 with a 78-56 win over Webster University on Tuesday.
Eastern Illinois University has an incredibly rich history with football.
DECATUR — The Millikin women's basketball team made its home debut on Sunday and continued what's been the program's best start in almost two …
JACKSONVILLE — Calvin Fisher drew a foul with three seconds left and knocked down both free throws to give the Millikin men's basketball team …
If anything, playing the Hawkeyes on even terms for four quarters on their home field and still not finding a way to win may have stung just a…
Illinois football's four-game win streak came to halt Saturday at Iowa. 
Which Top 25 college football teams will prevail this weekend?
Millikin University has announced the first phase of M-Powered, a multimillion dollar campaign to fund an athletic facility expansion and reno…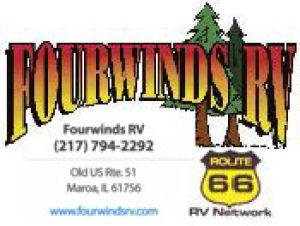 Tanzyus Logan Funeral Service and Care
With notable names such as Michael Hoomanawanui, tight end with the New Orleans Saints, as well as some fresh faces, many ex-University of Ill…
CHAMPAIGN — Kofi Cockburn scored 18 points and grabbed 17 rebounds to lead the University of Illinois past The Citadel 85-57 on Wednesday night.
Matt Murschel looks at 10 things we learned this past college football weekend.
HARTFORD, Conn. - As Jim Calhoun and his reborn basketball life have been celebrated, the bright light of national exposure has shined on a li…
IOWA CITY, Iowa - The?entire performance just felt off. Sloppiness interspersed with brilliance. One step forward, two steps back is how P.J. …
MEMPHIS — The Millikin men's basketball team lost its second game in two days at the Rhodes College Tipoff Tournament in Memphis, falling to L…
DECATUR — Millikin closed out the regular season with a loss to NCAA Division III Playoffs-bound North Central, 59-32, on Saturday.