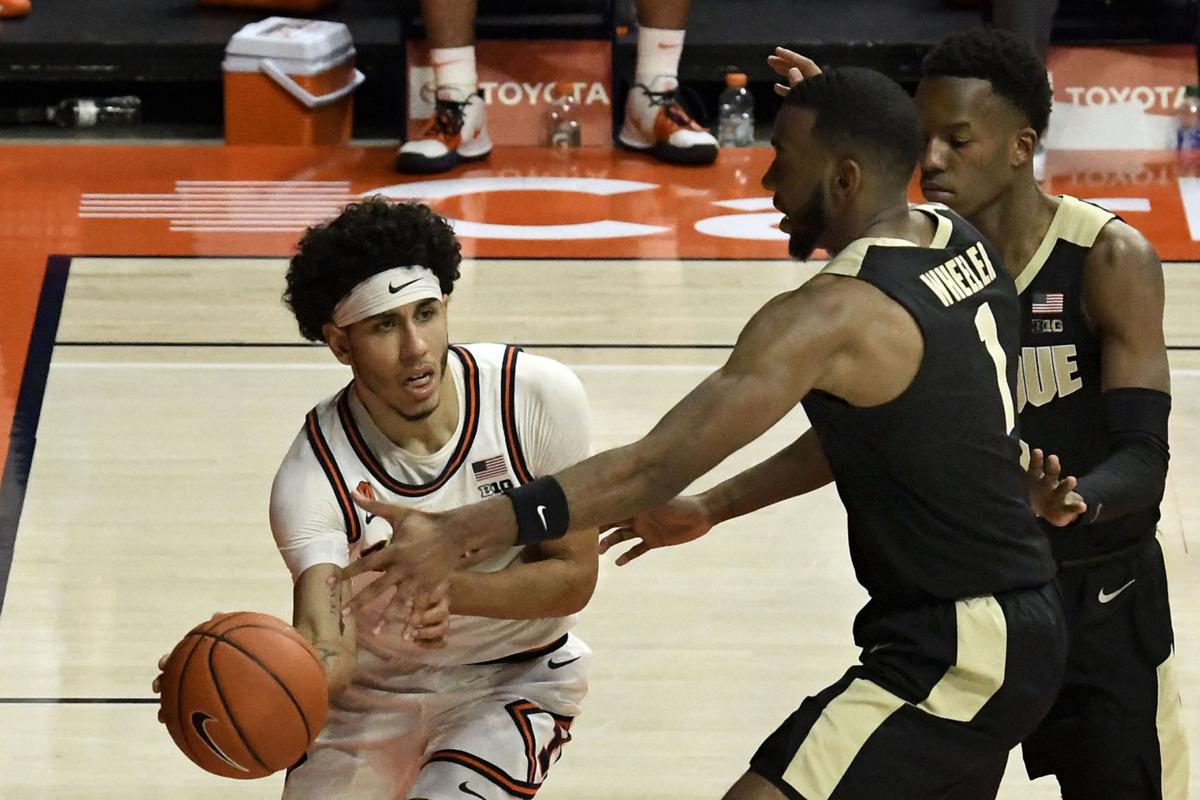 CHAMPAIGN — Andre Curbelo leaned back in his chair at the press conference, took the microphone off the provided stand and held it as he answered questions.
He appeared settled, even particularly comfortable in his first post-game press conference as a member of the Illinois men's basketball team. Curbelo, the crafty freshman point guard, had just turned in a dazzling 8-point, 6-assist game in a win against Purdue on Saturday where he, again, came off the bench to inject life after a moderately slow start.
For as comfortable as he appeared in the press conference, he appeared more comfortable on the court for the two hours prior. For another game, no one had an answer for him as he drove to the rim for sharp passes that led to 3-pointers or as he tricked defenders with head fakes and no-look passes. Everything he does looks casual.
His recent play, including being a plus-26 against the Boilermakers, prompts the question: Should he start? Has head coach Brad Underwood given any thought to putting Curbelo into the starting lineup, even if he's playing starter's minutes without the start?
"Not one second," Underwood said.
Curbelo — at least publicly — embraces his role as energy man off the bench alongside Giorgi Bezhanishvili and either Coleman Hawkins or Jacob Grandison. He appreciates the time to read the defense to see how he can attack the rim or fling passes around the court.
He's cutting back on some of the freshman-like turnovers and improving on the defensive end all while nobody has had an answer for stopping him from getting to the rim.
"I actually like coming off the bench because you get to see what my teammates are doing wrong or what we need," Curbelo said. "Every time I'm on the bench, I just stay focused on the game. That way when I come in, I know what we've got to do and what we need because it's very important.
"I think every player who comes off the bench has a role and I think that's mine: Just come in and get everybody going and get stops on the defensive side. I think we've improved so much since Day 1 when we started. We're becoming that defensive team that Illinois is known for. Every time I come in, I just try to do my best on defense, take that pride on defense, just like I do on offense."
Underwood has long called Curbelo a "basketball savant" and did so again Saturday. He praised the way Curbelo peppers Underwood, the coaching staff and his teammates with questions. Scouting reports are filled with notes in every margin. Practices consist of flashy passes that extend beyond his years.
"He gives us a little bit of a dimension in terms of the floor opens up with him," Underwood said. "We really haven't faced anybody all year, and you sure can't trap him. You can't commit two guys to him. We really haven't faced anybody that's been able to keep him out of the paint. ... He changes the game and he did it on both ends of the court (Saturday)."
On Saturday, Curbelo came off the bench and threw a pair of ally oops to big man Kofi Cockburn, and both were emphatically slammed home for dunks. On another play, he locked his eyes on Cockburn, fighting for position in the post and threw a four-seam fastball to Williams in the corner for a 3-pointer. He drove to the basket and kicked another one out to Williams for a 3-pointer in the first half. 
He zips the ball around the court with ease all while injecting a bit of life. As Underwood pointed out, teammates who aren't always preparing a pass from them can expect a bloody nose if the ball smacks them in the head.
"He's got eyes everywhere," Williams said. "He's got eyes in his kneecaps, elbows. He sees stuff that nobody sees. Just spacing the floor out and letting Dre do his thing. If he finds me, I step in and shoot it with confidence."
As long as these pesky slow starts continue — a 16-2 deficit at Penn Sate, a 5-1 deficit early against Indiana where things simply didn't look smooth after a long week of travel and a 7-2 deficit against Purdue on Saturday — fans will wonder if Curbelo should be in the starting lineup. 
At Underwood's word and Curbelo's actions it appears the current system is working just fine.
"Every bench player has a role and that's our role, I think, just come in, bring energy and get everybody going," Curbelo said. "Whenever those guys who came out are ready to come back in, they come back in. That's how we've been playing. We're off to a slow start, we come in and fix it. Then when (Ayo Dosunmu) or Trent (Frazier) or Adam (Miller) comes back in, they're ready to go."
---
1987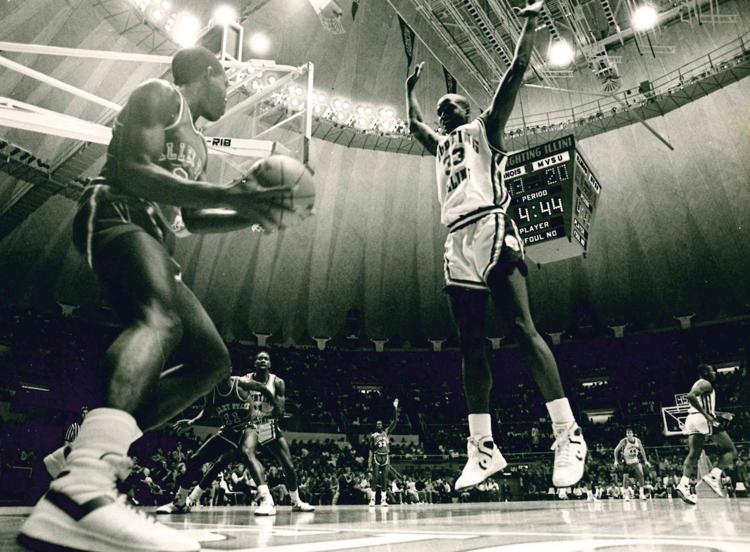 Ask Kendall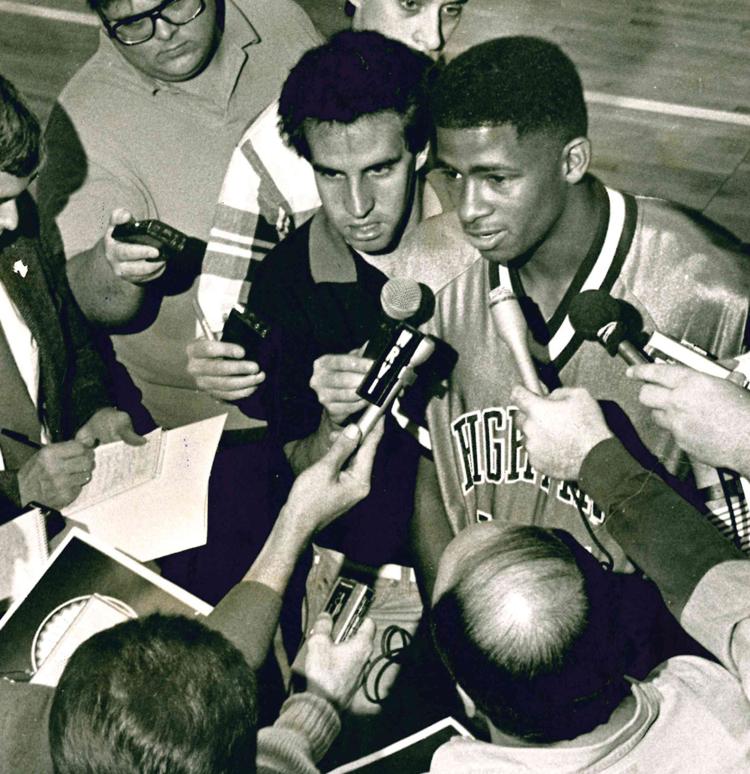 Big Reach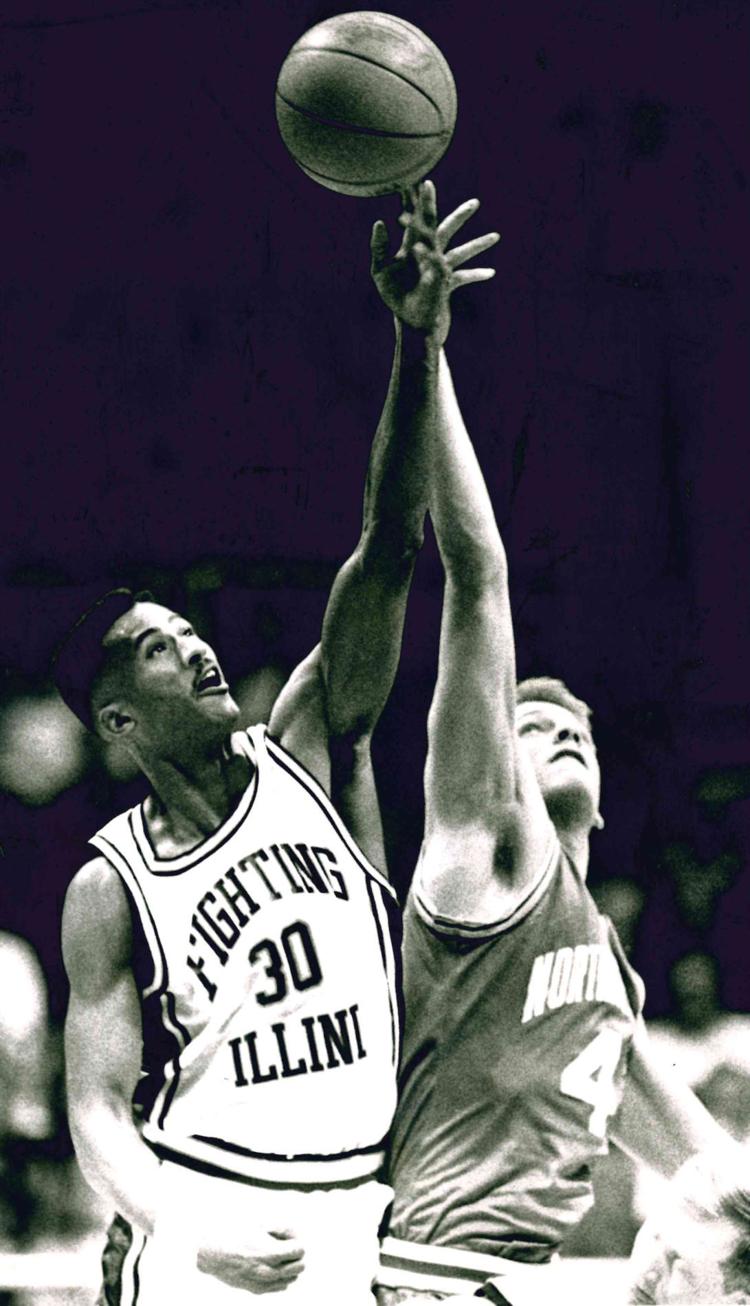 Celebrate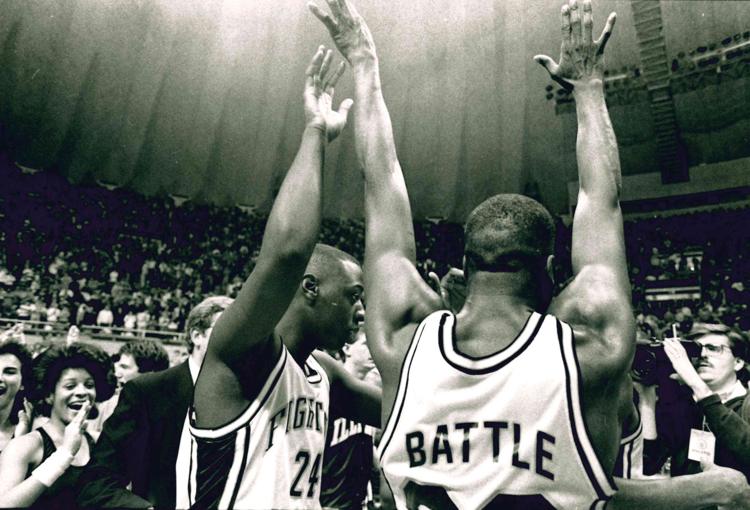 Lou Henson in 1993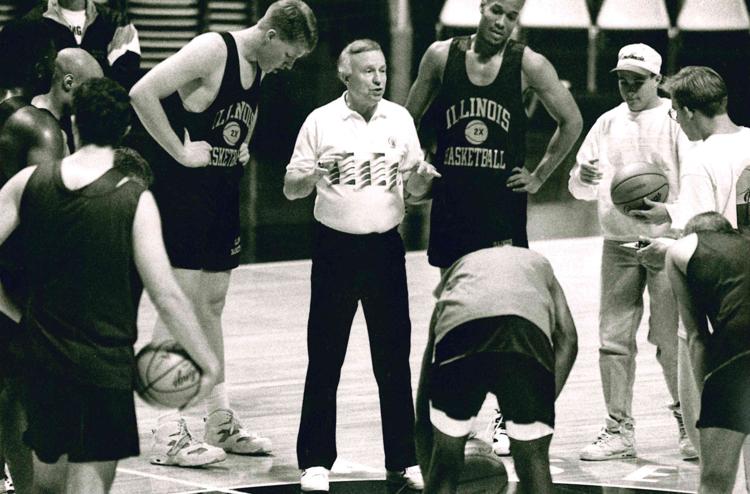 Cheerleading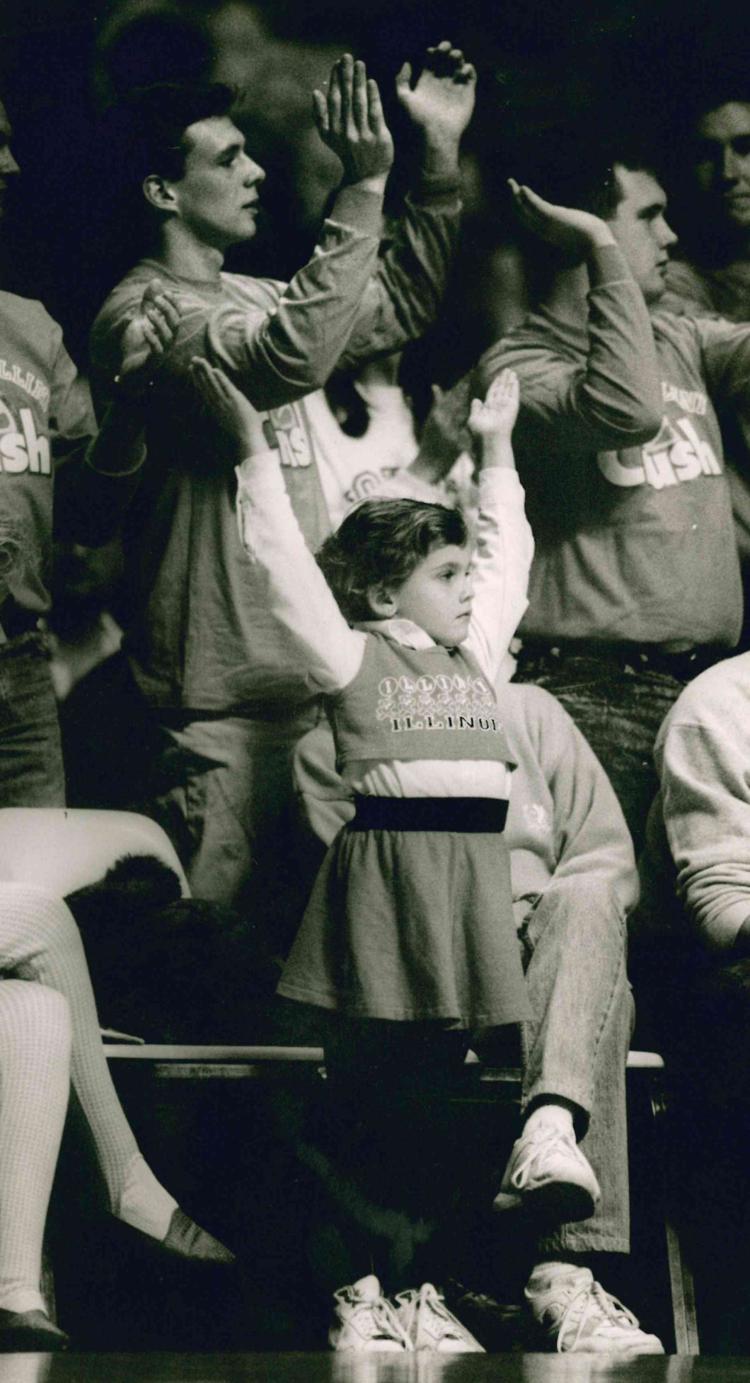 Chief Illiniwek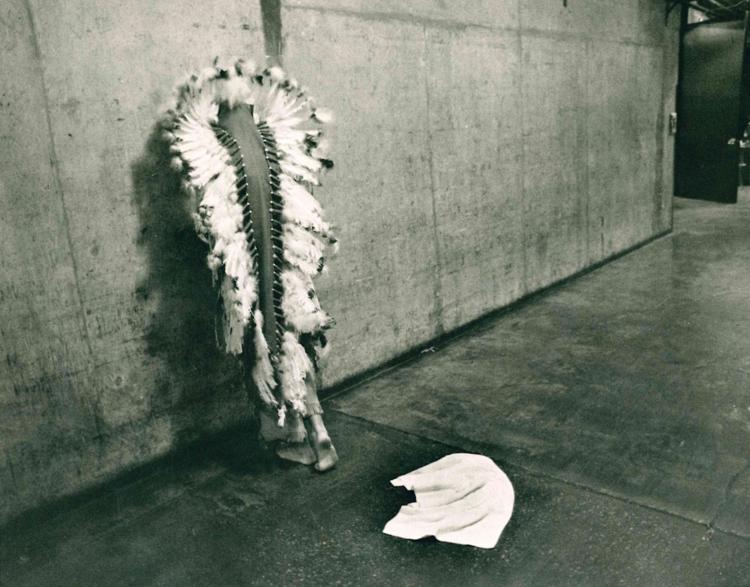 Coming through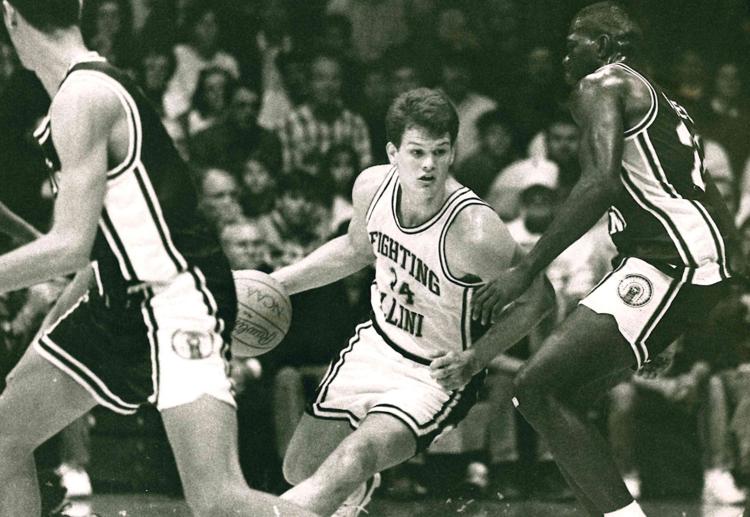 Distraction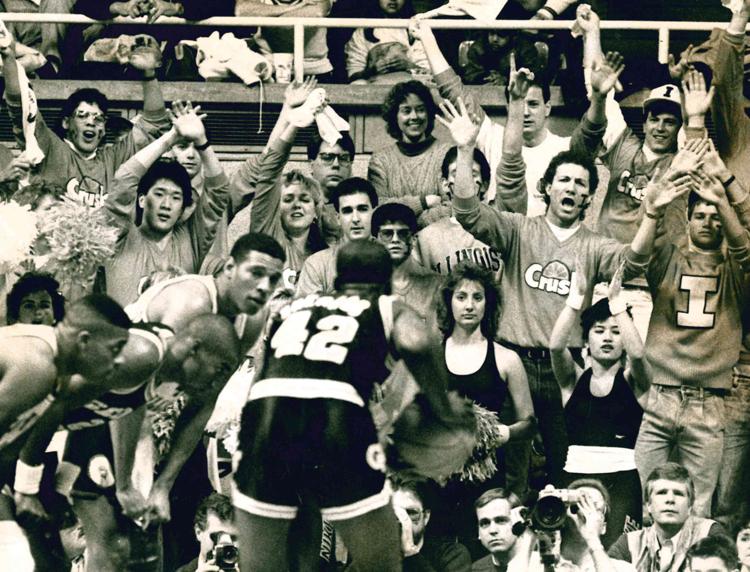 Easy does it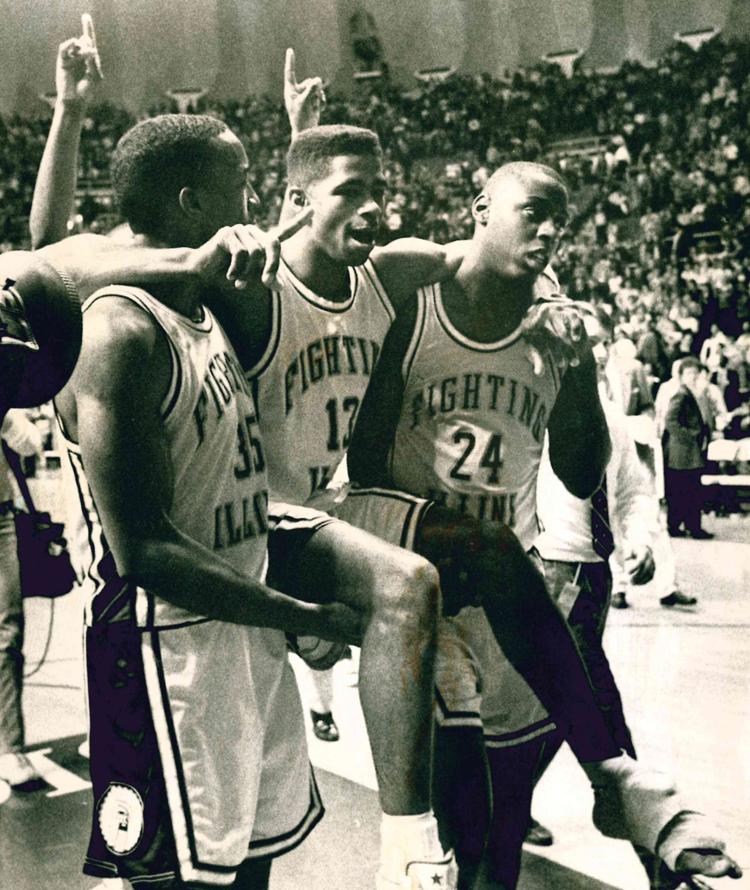 Efrem Winters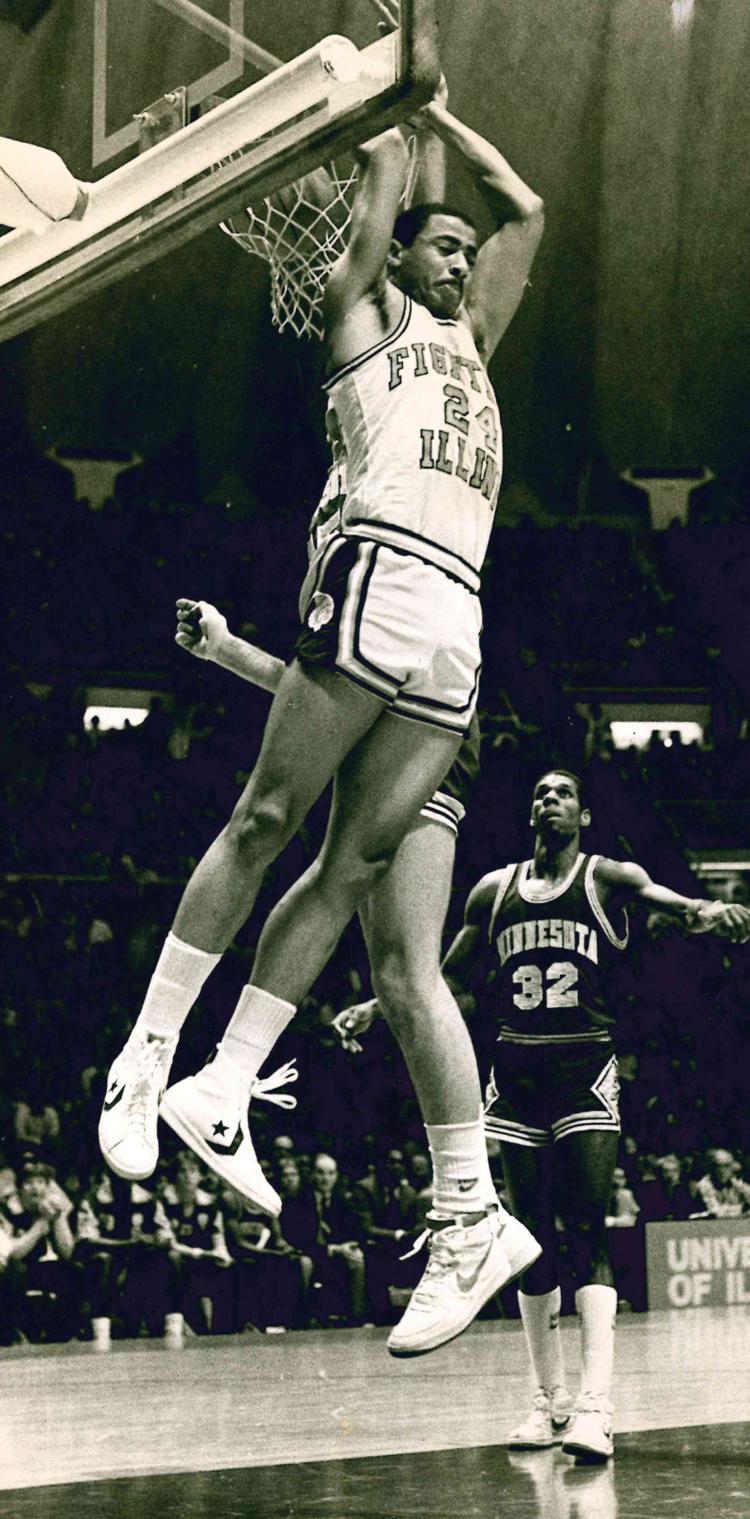 Efrem Winters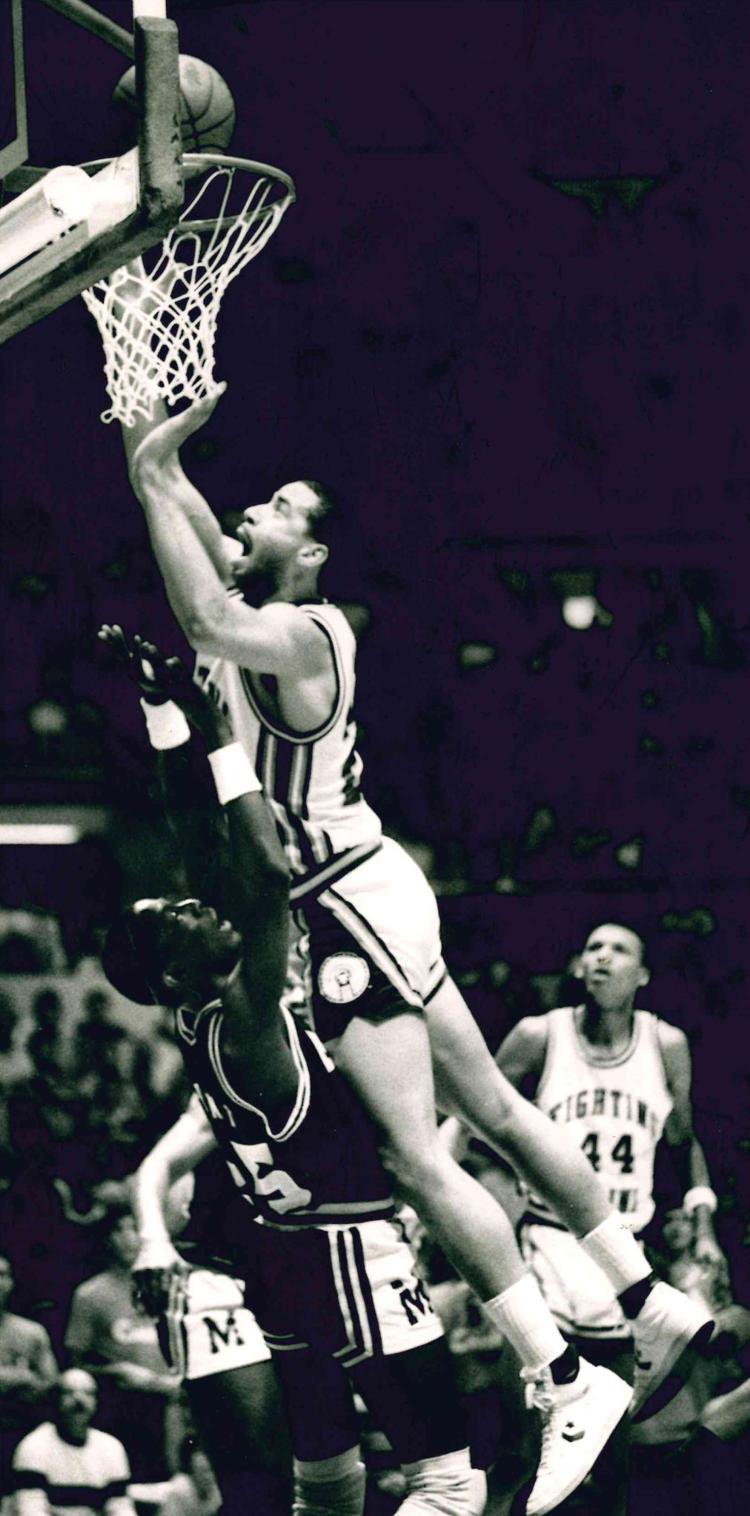 Fierce Rebound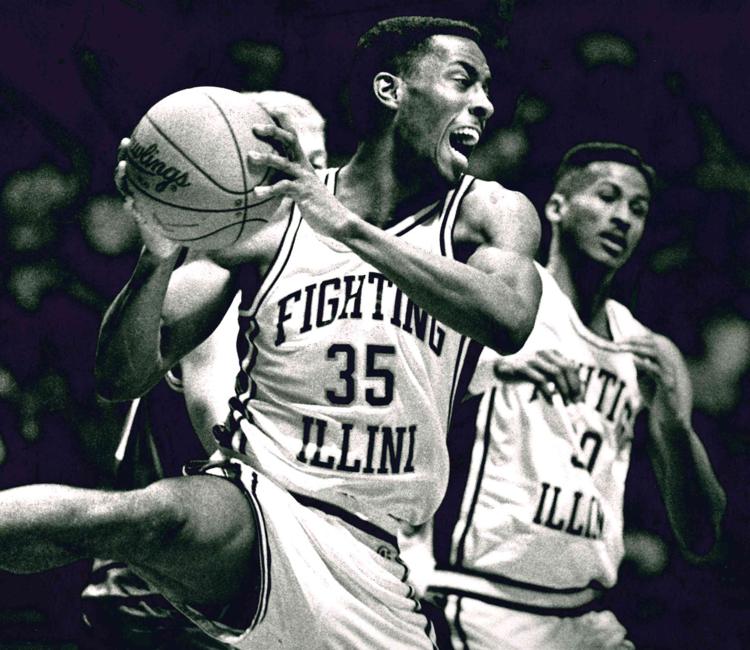 Free for all
Getting physical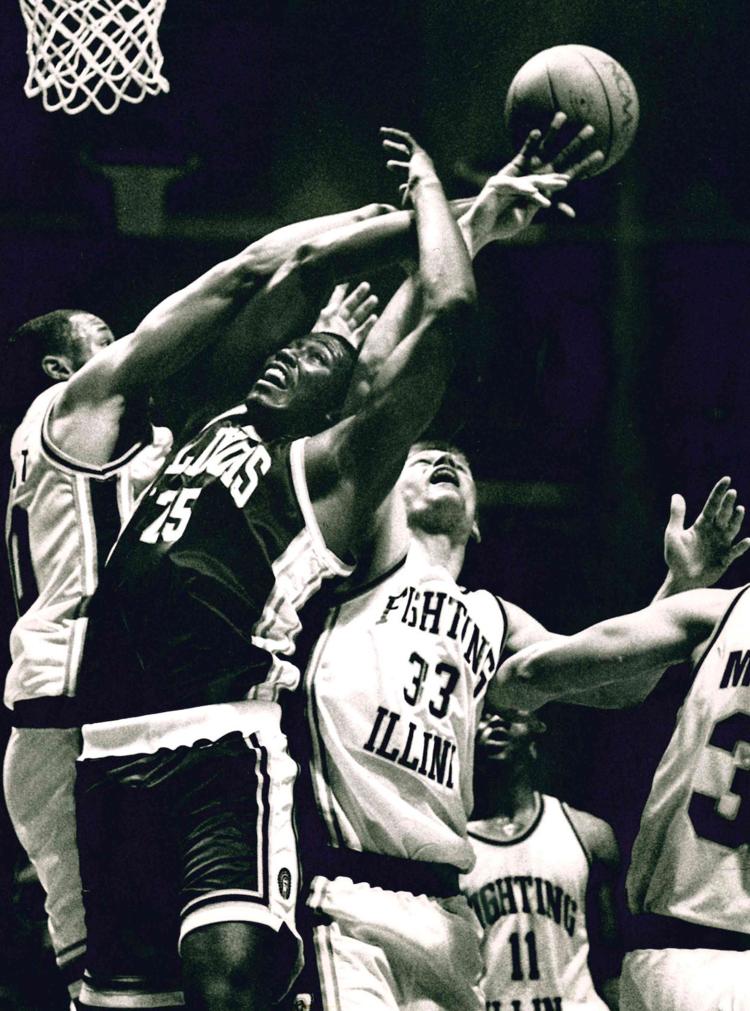 Hero of the hour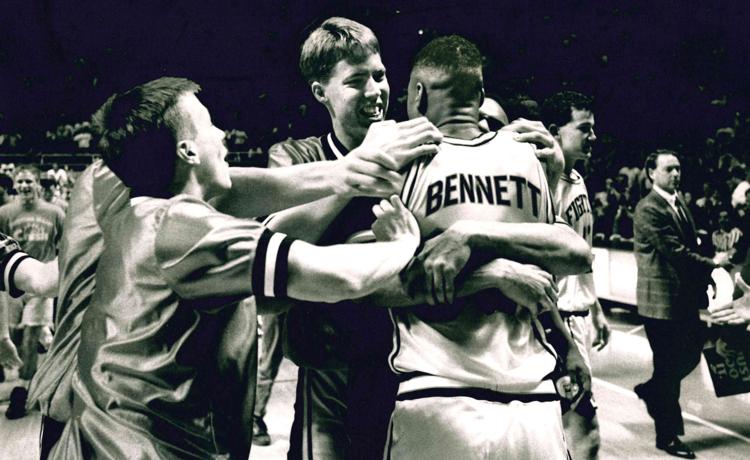 Illinettes
Illinois v. Iowa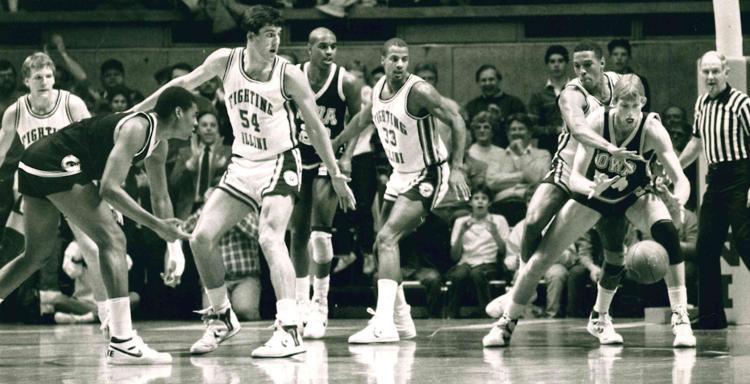 In traffic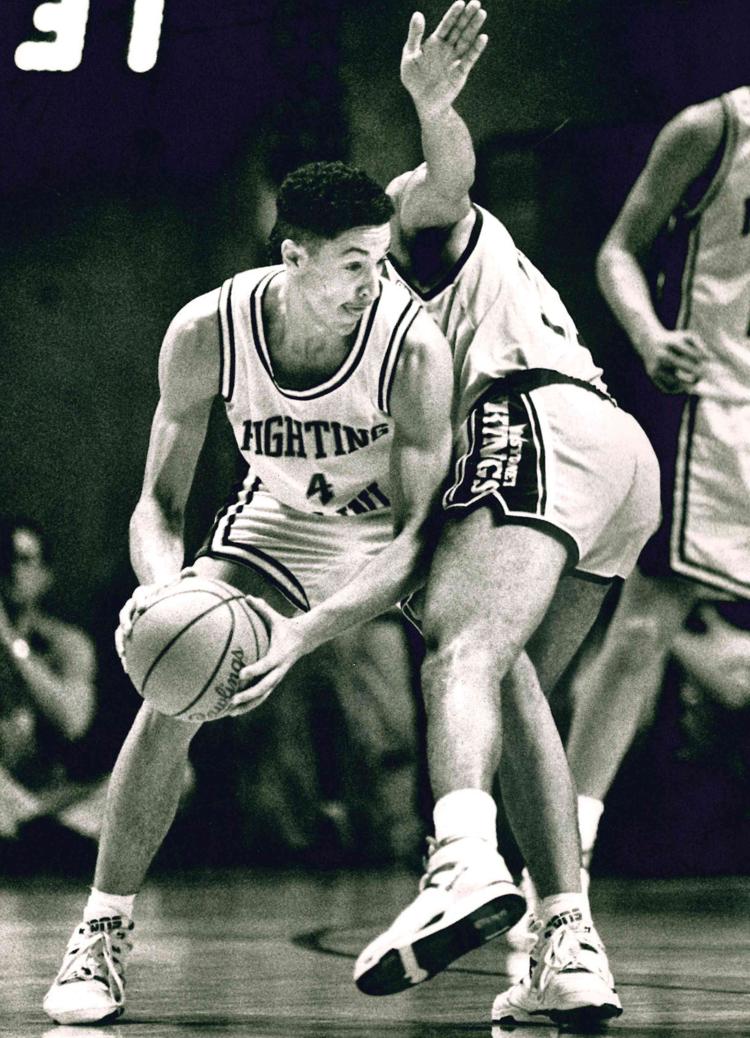 Kicking back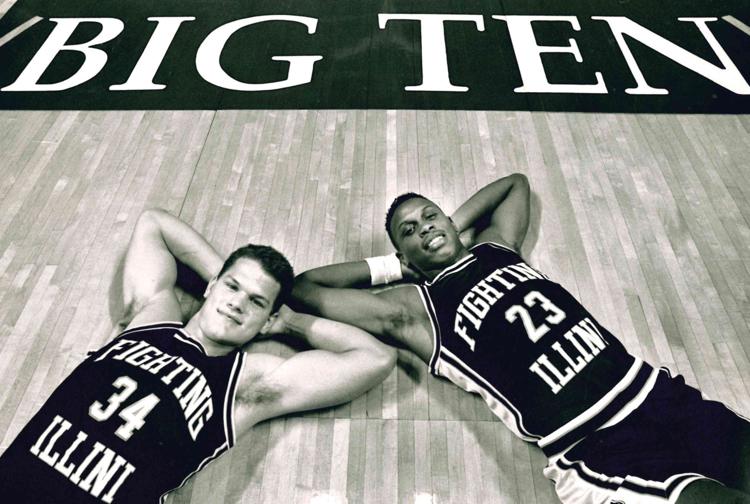 Long bombs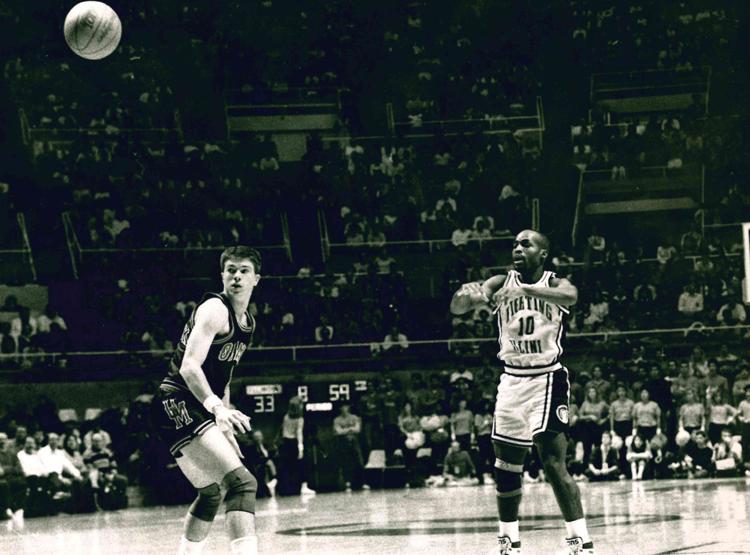 Nick Anderson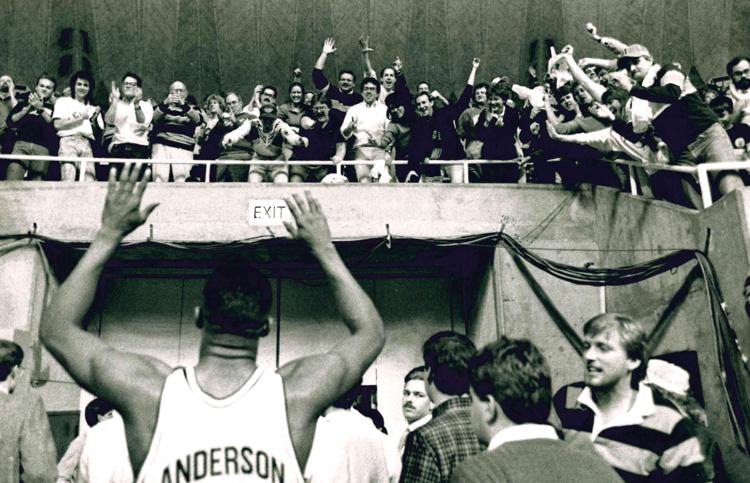 Pep band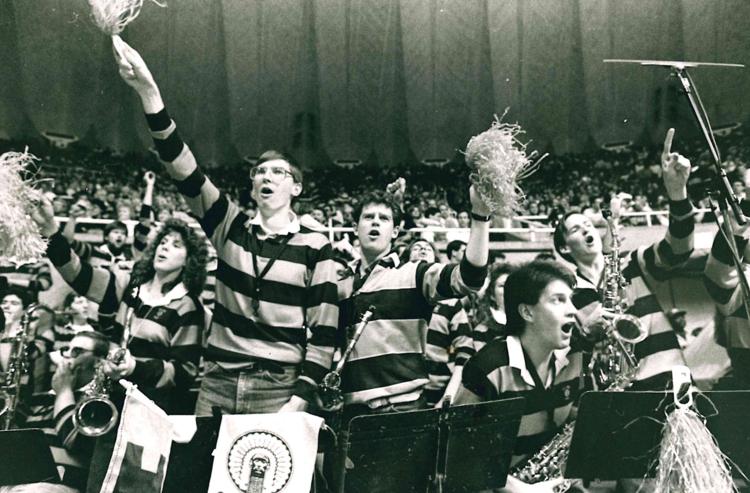 Rebound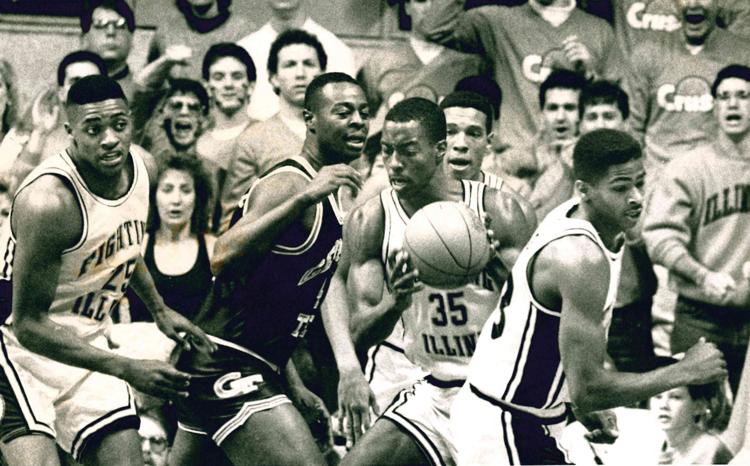 Relatives?
Talk of the Big Ten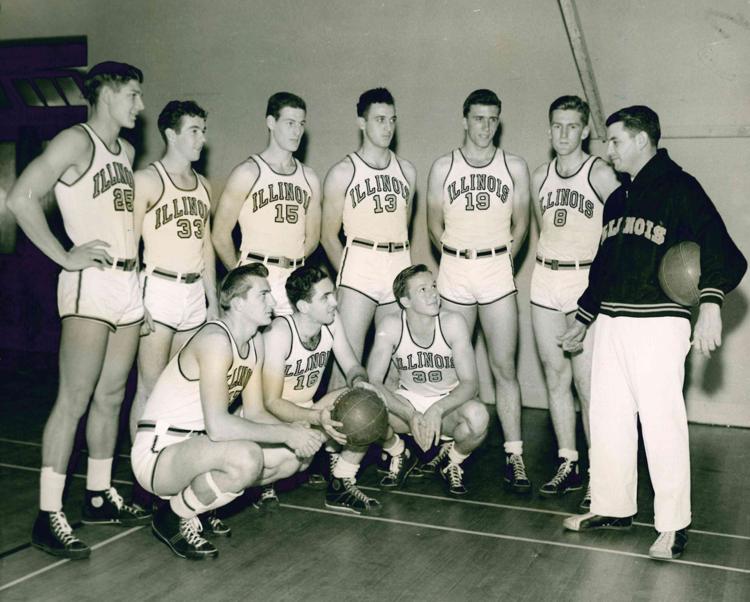 To the wire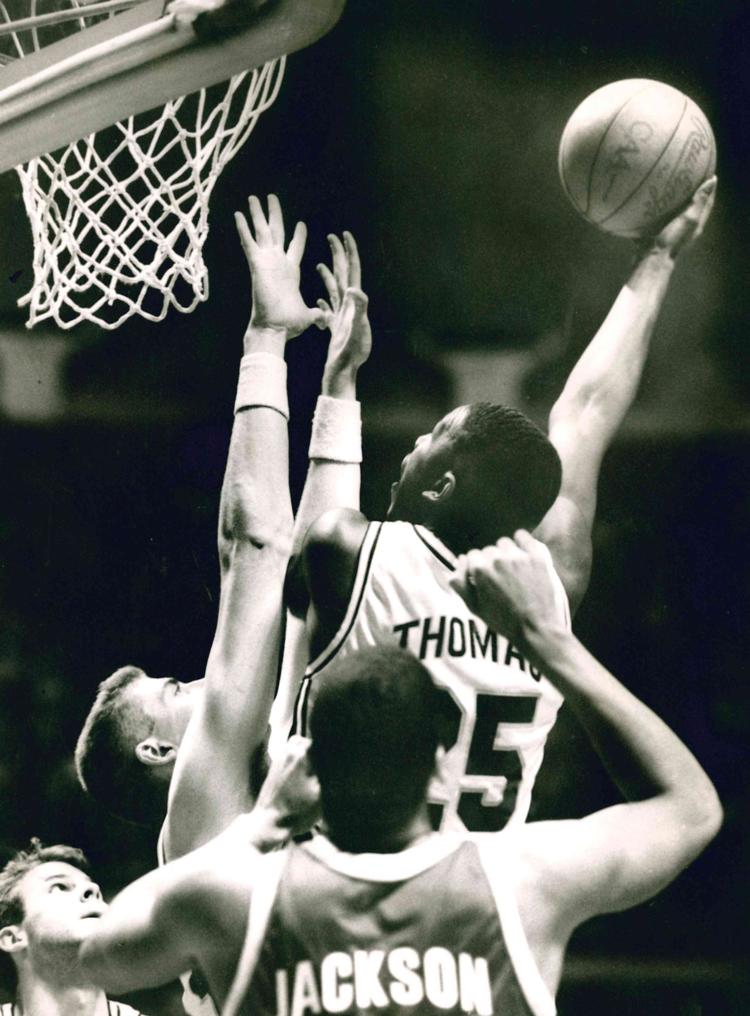 Tony Wysinger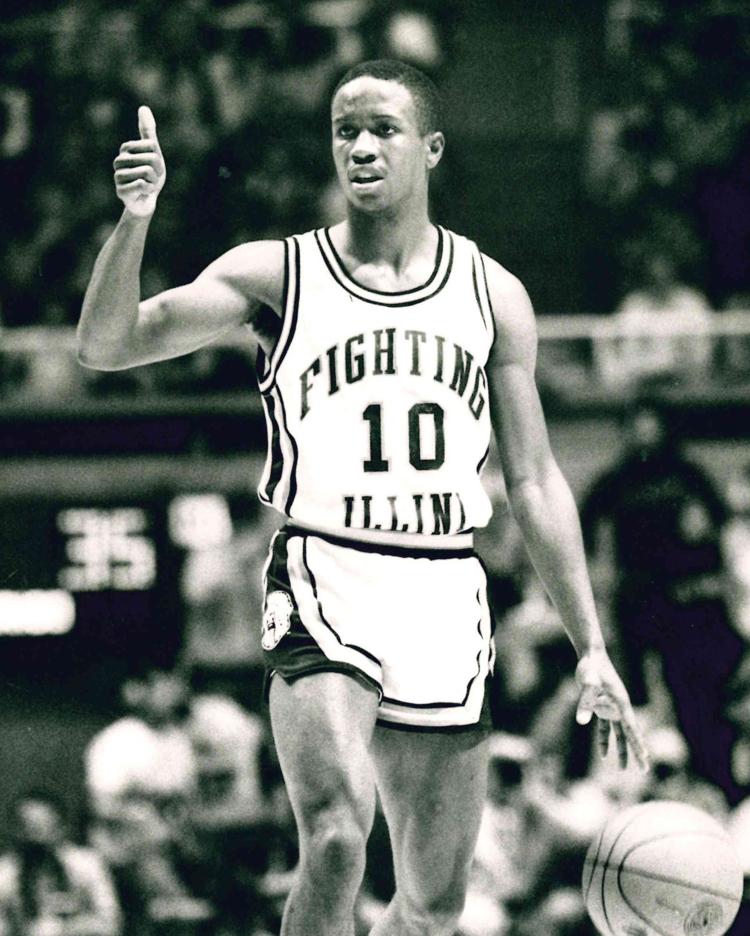 Warming up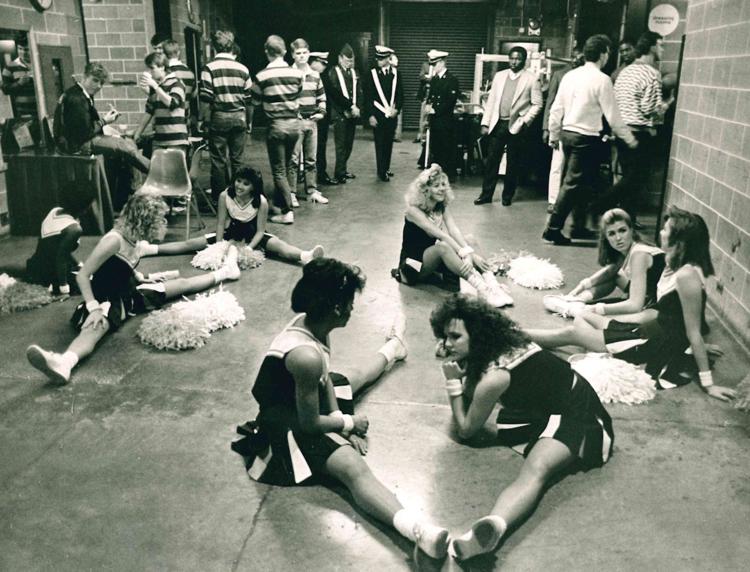 Whiz Kids Big Ten champs in '42, '43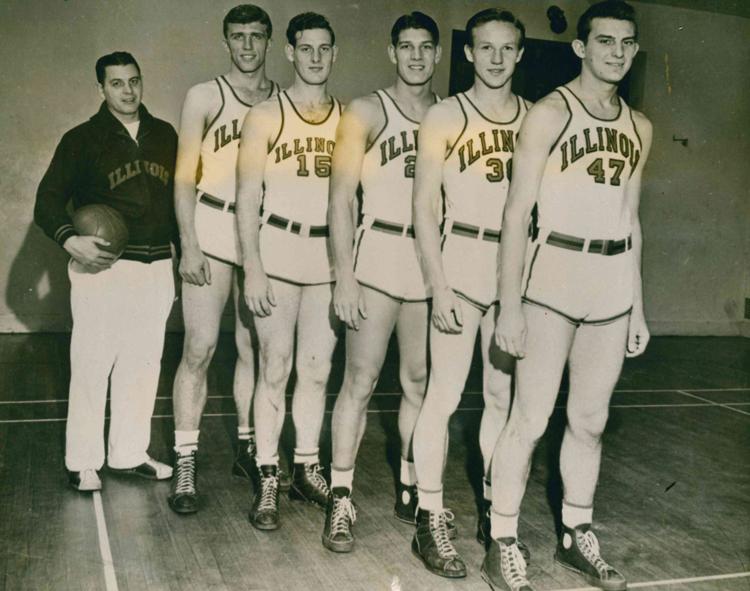 Wrong, Mr. Referee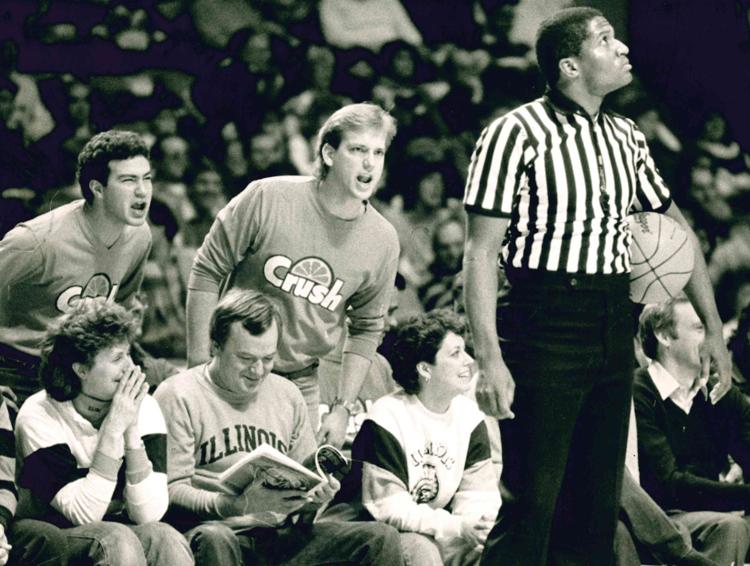 Contact Joey Wagner at (217) 421-6970. Follow him on Twitter: @mrwagner25