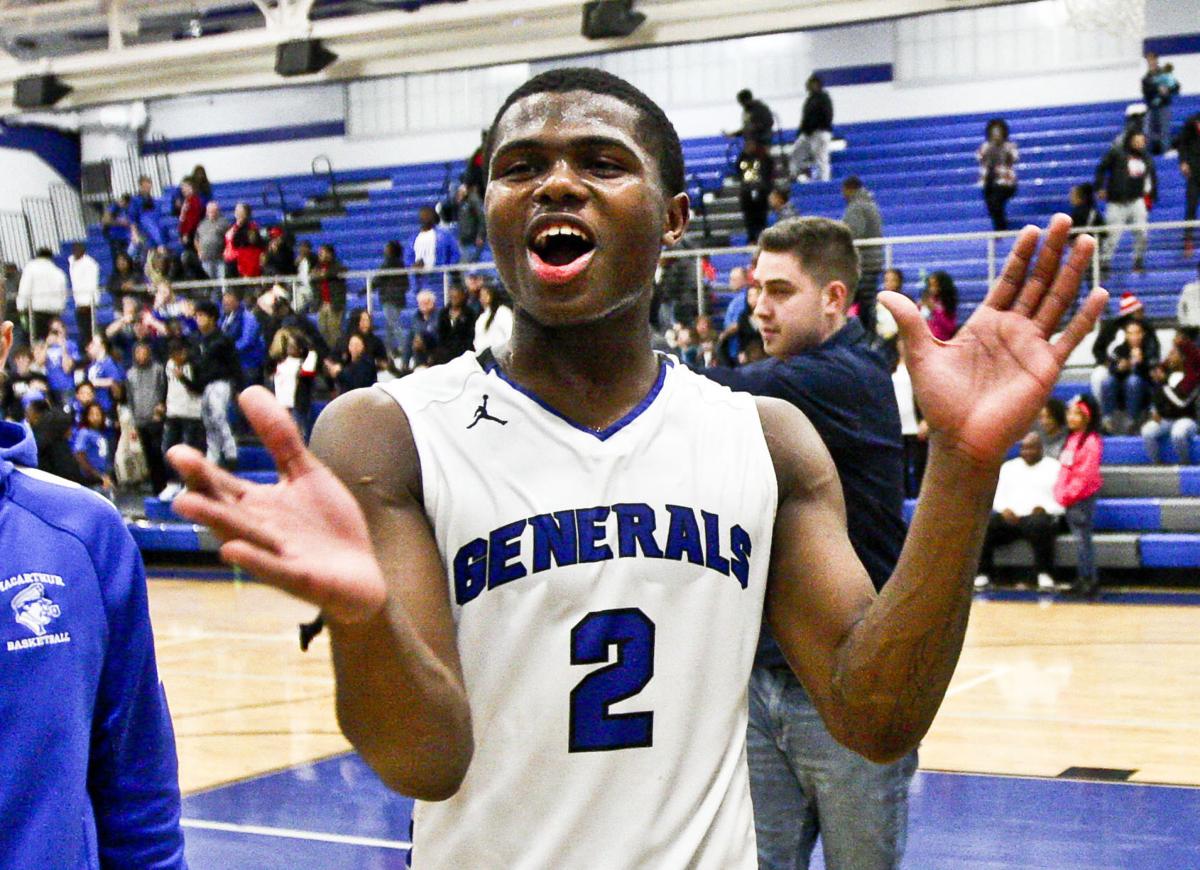 DECATUR — The film stood out to Armon Brummett when he was researching the William Penn University men's basketball team.
The Statesmen play fast and led all of Division I NAIA in points scored last season at 99.8 per game. That was alluring, and the relationship Brummett developed with the coaching staff, including head coach John Henry, was enough for Brummett to know where he wanted to spend his final two years of college eligibility.
"They play a fast brand of basketball and an exciting brand of basketball," Brummett said. "I feel like I've always shown that in my game. After games people always told me and my brother (Amir Brummett) that we were fun to watch. I feel like when I first saw film of those guys, they were fun to watch. I feel like I'll fit in well with that program."
"It's been a huge blessing," Brummett said. "I've been to two different schools, I've made relationships that I know will last for years and years. I'm just grateful for the opportunity to still be able to play basketball and to be able to play basketball for two top programs. Those programs were great programs, both Danville Community programs and Bradley, and winning programs. I'm just blessed to be a part of those two teams."
In William Penn, he'll join a team that went 30-3 last season before the COVID-19 pandemic put a halt on sports. The Statesman have been perennially successful in Henry's 18-year career.
"From the jump, me and the coach were very real with each other," Brummett said. "He seemed genuine. With the corona going around, I wasn't able to take a visit but they went 30-3 last year, it's a great program and I can see myself fitting in at William Penn.
"I think it definitely, you really have to build relations with the coaching staff through the phone process instead of just going on the visit and seeing the facility. I mean, the facilities matter, but the people that are there matter the most at the end of the day."
Though he wasn't able to visit any schools during the pandemic, he's less concerned with the amenities and more focused on the relationships with the coaching staff and the success of the program.
William Penn won both the Heart of America Athletic Conference regular season and tournament championships last season. It was the fourth time the Statesmen have won the regular season and third time winning the tournament championship since they joined the league in 2015-16.
The team advanced to the NAIA National Championships before the season was cut short. 
"They just seemed really genuine to me," Brummett said. "Everything was on the straight plane from the jump. There were no hidden agendas or anything. They were like, I can be a top player there and I feel like that's a good program to go to to be a top player."
---
Joey Wagner's favorite stories from 2019
Joey Wagner's favorite stories from 2019
Here are some of my favorite stories from 2019, most of which are about the successes of athletes through adversity. MacArthur's MyShaun Dozier got viral attention for his inspiring story; Pana receiver Wes Kile might be deaf, but that doesn't stop him on the football field or basketball court; Illinois running back Reggie Corbin, linebacker Dele Harding and tight end Justice Williams spent their time giving back and coaching youth football; Macon County boys basketball Player of the Year told us where he got his inspiration to play; and Portland Rosen got a special surprise at the final Forsyth Classic.
Contact Joey Wagner at (217) 421-6970. Follow him on Twitter: @mrwagner25
Be the first to know
Get local news delivered to your inbox!