CHAMPAIGN — With a stat sheet in his hand, Ayo Dosunmu read off the shooting numbers that Adam Miller had just posted not 30 minutes prior.
These stats were convincing enough: 10-of-12 from the floor and 6-of-8 on 3-pointers for Miller in his college debut.
"That's straight to the point; that's efficient," Dosunmu said. "He had the open shot, he shot it. If he didn't, he passed it. That's what I like about our culture, and I like about our team."
That's what made Miller's performance so dazzling: He was straight to the point and followed that up with a 15-point game on Thursday.
He banged in a corner 3-pointer for the first points of the game, and thus the pandemic-delayed season, and never looked back. He scored 28 points, which was tied with Dosunmu for the team lead. Miller drilled 3s, Euro-stepped in transition, attacked the rim, dished out three assists and proved why Illinois head coach Brad Underwood sealing a commitment from him out of Chicago Morgan Park was a massive coup for the program.
Miller tried to be calm on Wednesday to keep any nerves he may have had at bay. He's experienced pressure before seasons, but this certainly wasn't one of those times.
"I stayed the course and prepared for this game," Miller said. "I just kept my head on straight before the game. I'm just thinking when the time comes, I've done this too many times. Junior year start of the year, senior year start of the year, I feel like I had pressure.
"At this point of my life I'm like, 'You know, just go out there and do you. Have fun.' I'm going to do that every single game. I feel like every single game, you guys this year, it shouldn't be a surprise if I put up numbers like this and go out and play hard."
In Miller's virtually conducted postgame media press conference, he was aware he broke Brandon Paul's program record for most points by a freshman in their team debut (22). But, Miller cautioned, it's not so much as he was in a zone but rather this is who he is and who he will continue to be.
"I feel this way all the time," Miller said. "I've always been labeled a shooter. I feel much more than that, but I'm known for that. I work on my shot everyday. I feel like every player should. I work on a lot of things like my ballhandling, my passing. I feel like open shots, everybody should be able to make."
As the North Carolina A&T defense focused its attention on the 7-foot mountain that is Kofi Cockburn in the paint, Miller and the rest of the Illini shooters were left one-on-one or open around the floor. This version of Illinois has too many weapons for defenses to sag off of any single player, let alone a shooter like Miller. 
"You guys saw what he's capable of doing," Dosunmu said. "He's a sniper but the one thing I love about Adam is he's not just a shooter. He has wiggle in his game. He has the full arsenal. His best attribute is shooting the ball. Teams can't double or teams can't help too hard because he shoots the ball so well. When they're in zones, he excels and he showed it. He plays above his age." 
Wednesday was a dynamic debut against a North Carolina A&T team that largely exists on the schedule as a tune-up for a Dec. 2 game against No. 2 Baylor that starts a difficult stretch of non-conference games that includes No. 9 Duke and Missouri before sliding into Big Ten play.
In other words, there will be bigger challenges but that doesn't take away from this debut.
"I thought he was the best scorer in this class," Underwood said. "I thought he was a guy who could just get buckets and do it in a variety of ways. (Wednesday), it was easy, it was simple because he just ran the floor. He took good shots and the game was easy. It won't always be that easy for him.
"When you're a gifted scorer and a gifted shot-maker, which he is, an the one thing with Adam he has the ability to make hard shots. (Wednesday) he didn't have to make any of those."
Miller looked perfectly settled in an empty arena that would have erupted at the sight of him going on a 3-point heater had fans been permitted. He and Dosunmu looked like a throwback of themselves to when they led Morgan Park to a 2018 IHSA Class 3A state championship. Miller also relished the opportunity to play alongside Da'Monte Williams, who he considers an older bother after growing up together in Peoria.
There's a familiarity up and down the roster from Dosunmu and Williams to Cockburn, who Miller saw at AAU appearances. Then, of course, the team has had extra time together with a delayed season opener. 
"Just putting all the pieces together, it's a perfect story," Miller said. "I just want to go out there and go my hardest. I just want to help the team win. That's all I can do is help the team win. I just want a perfect story."
---
31 amazing Illini basketball history photos
1987
Ask Kendall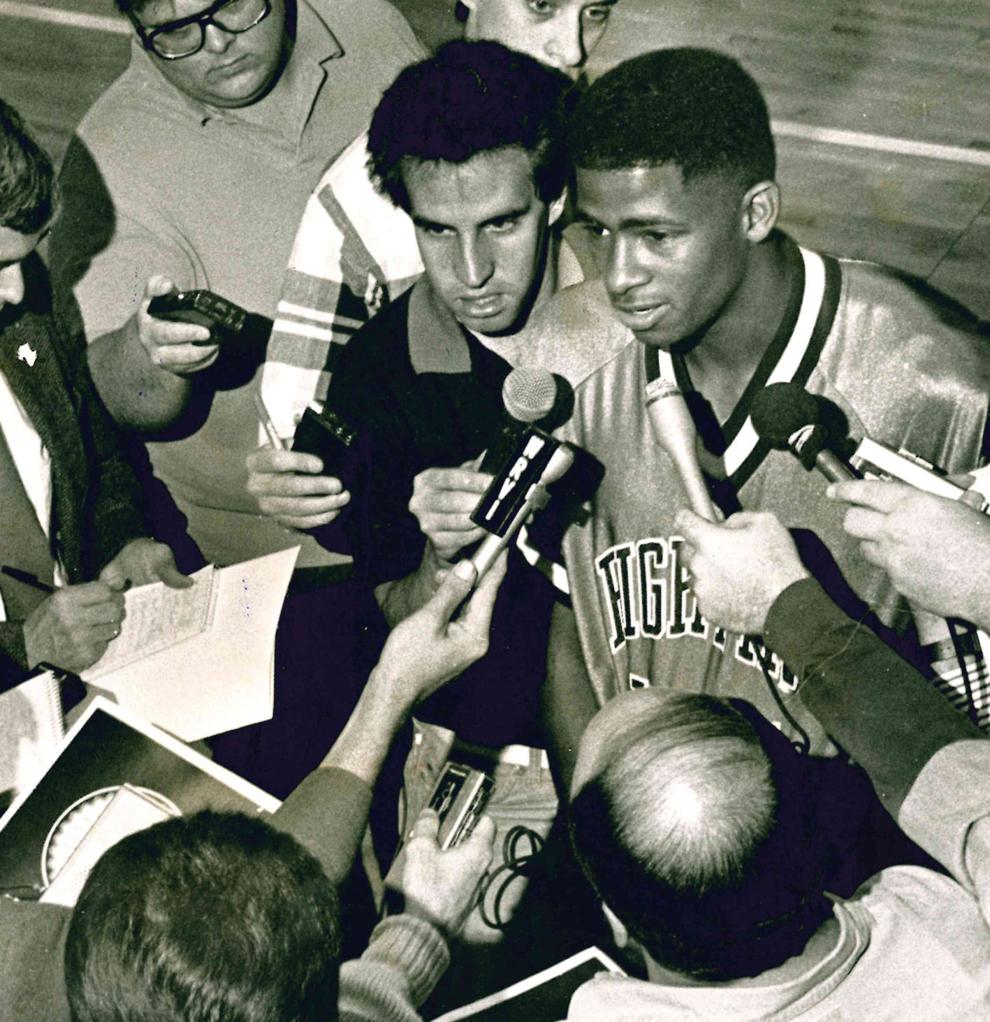 Big Reach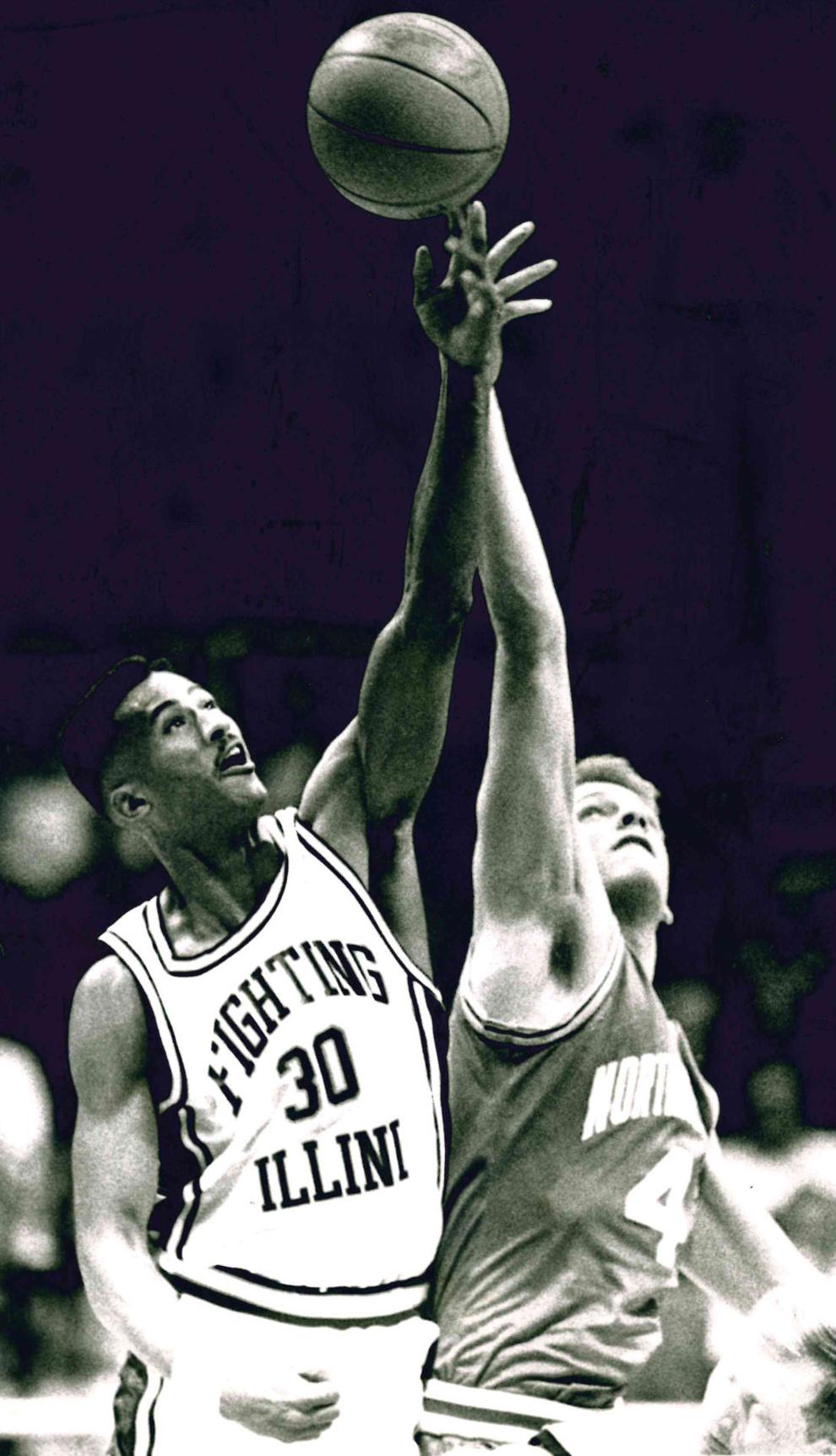 Celebrate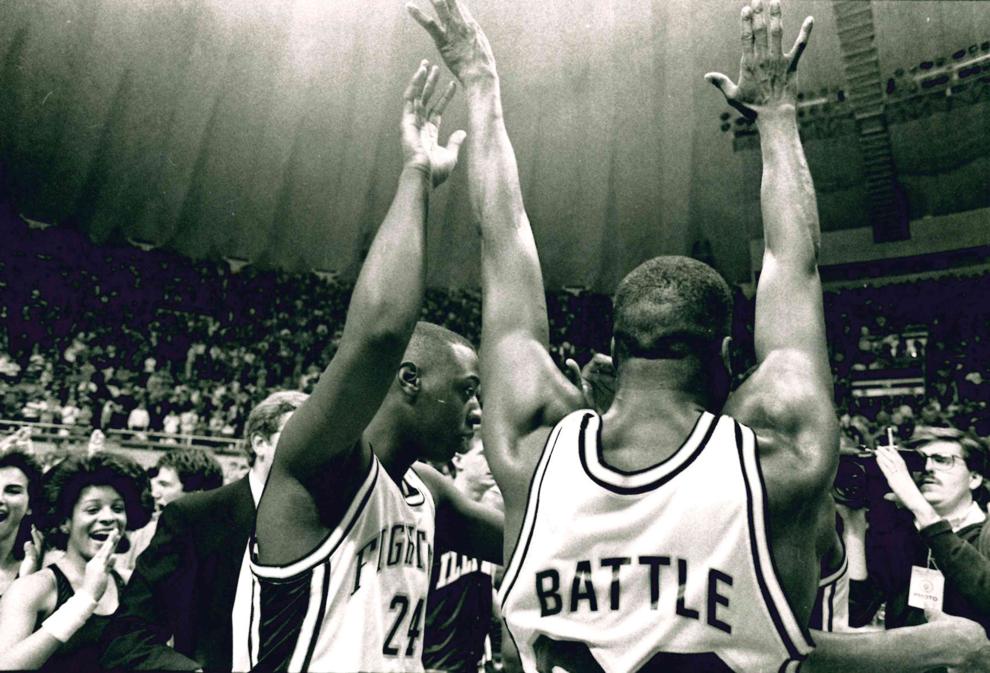 Lou Henson in 1993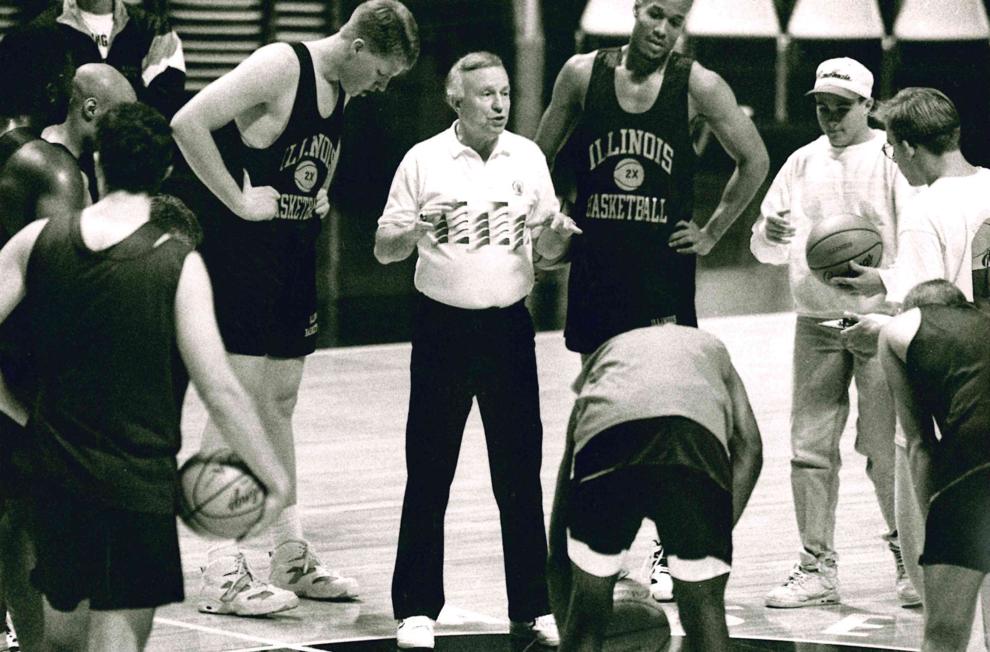 Cheerleading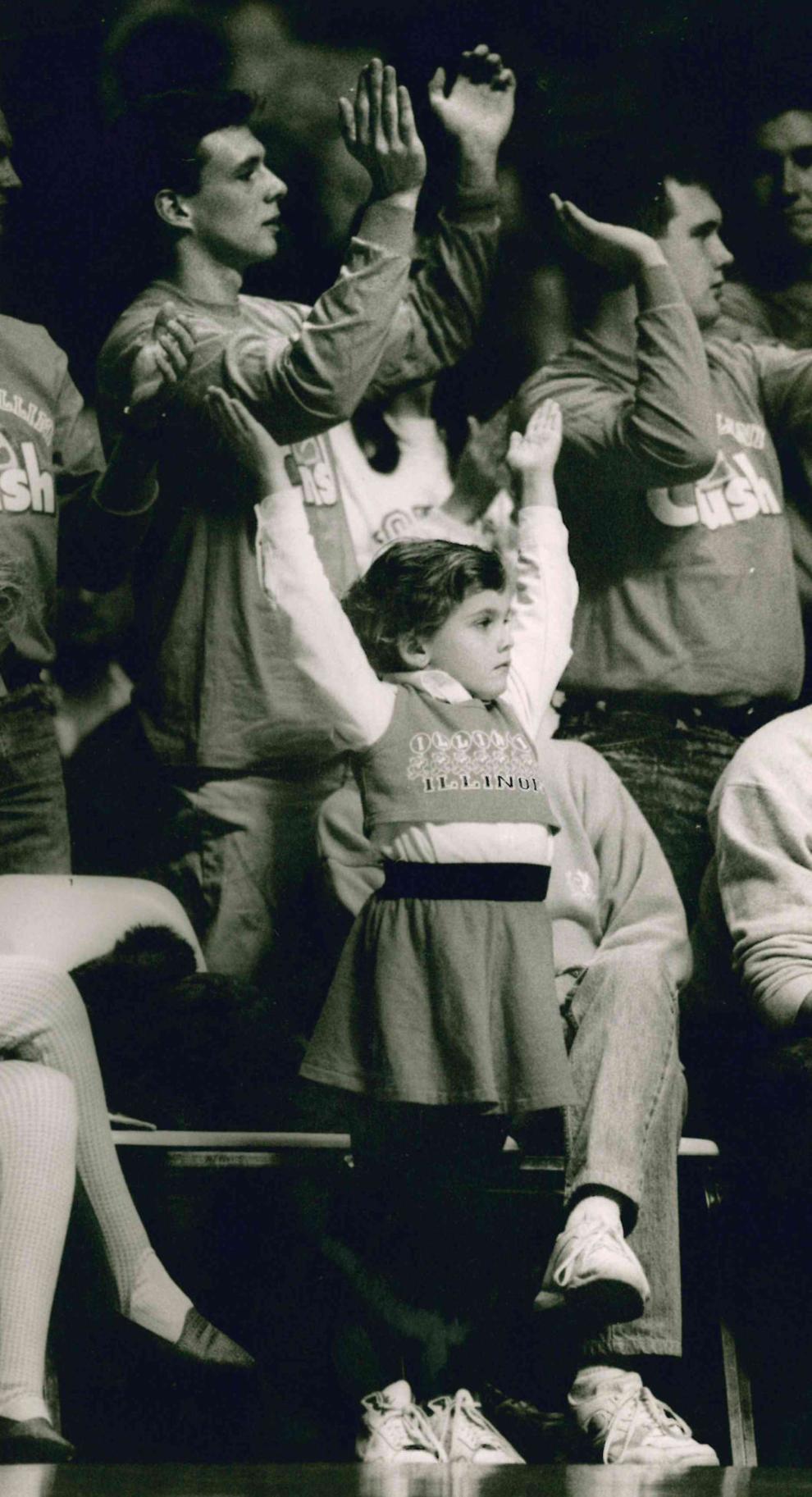 Chief Illiniwek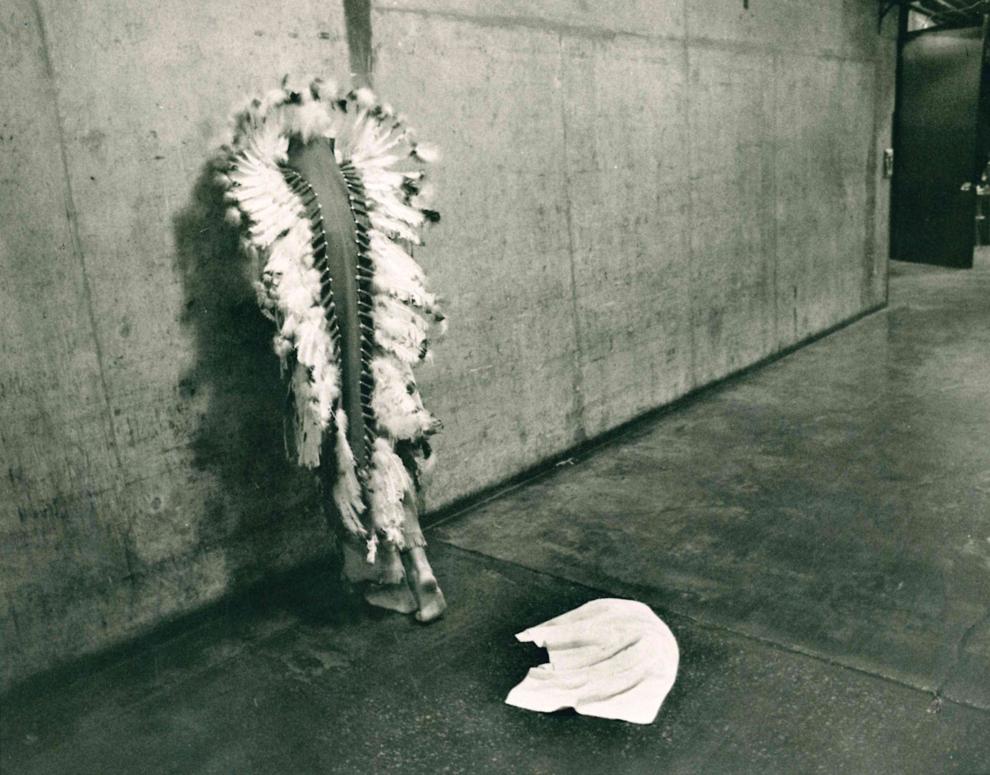 Coming through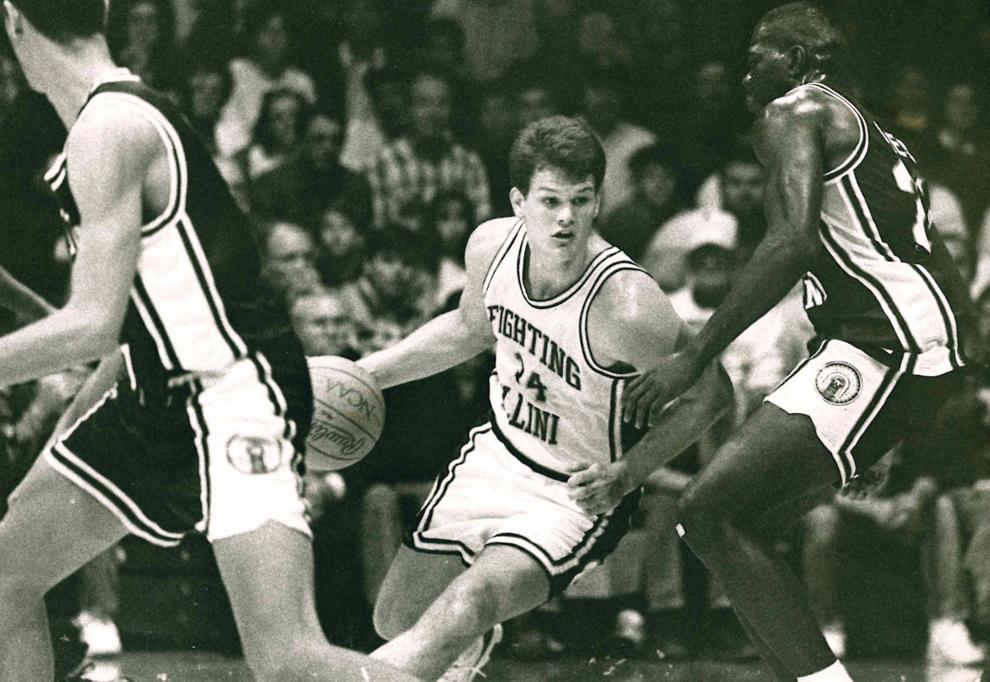 Distraction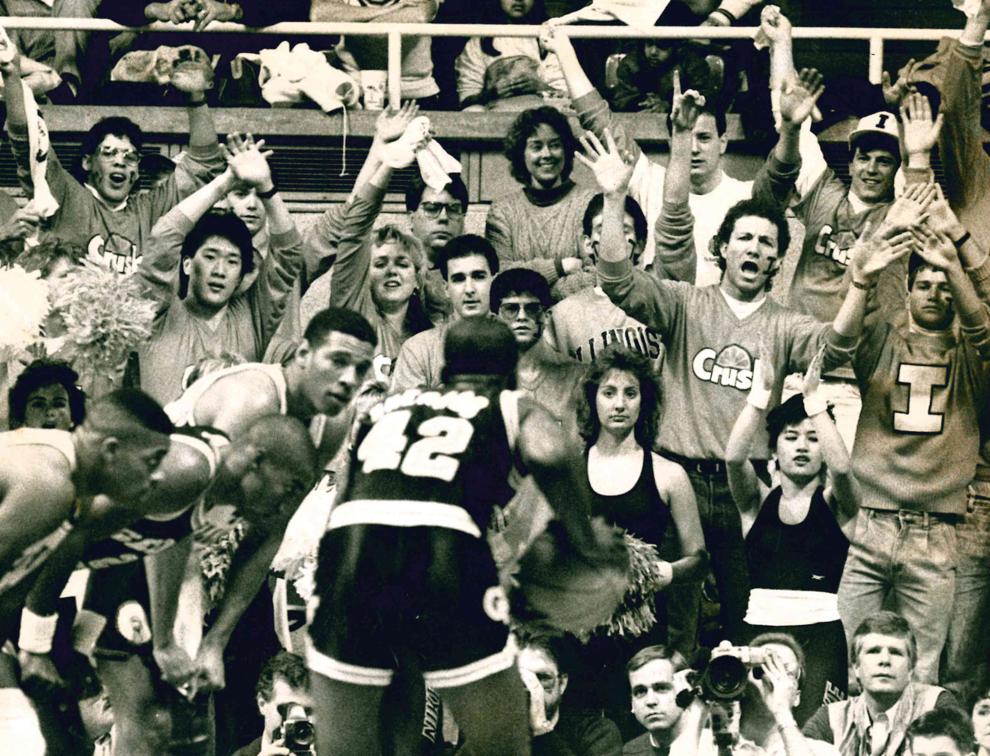 Easy does it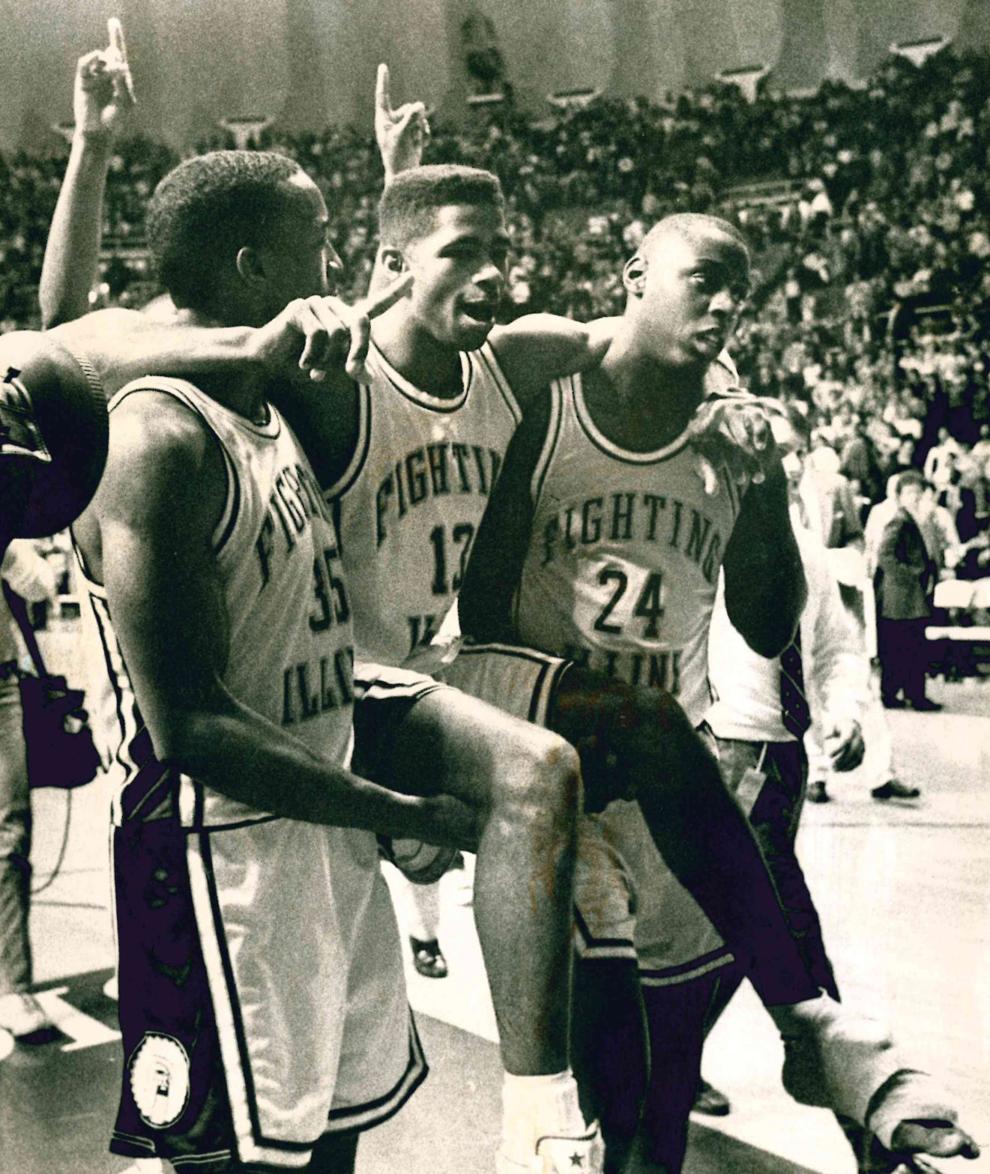 Efrem Winters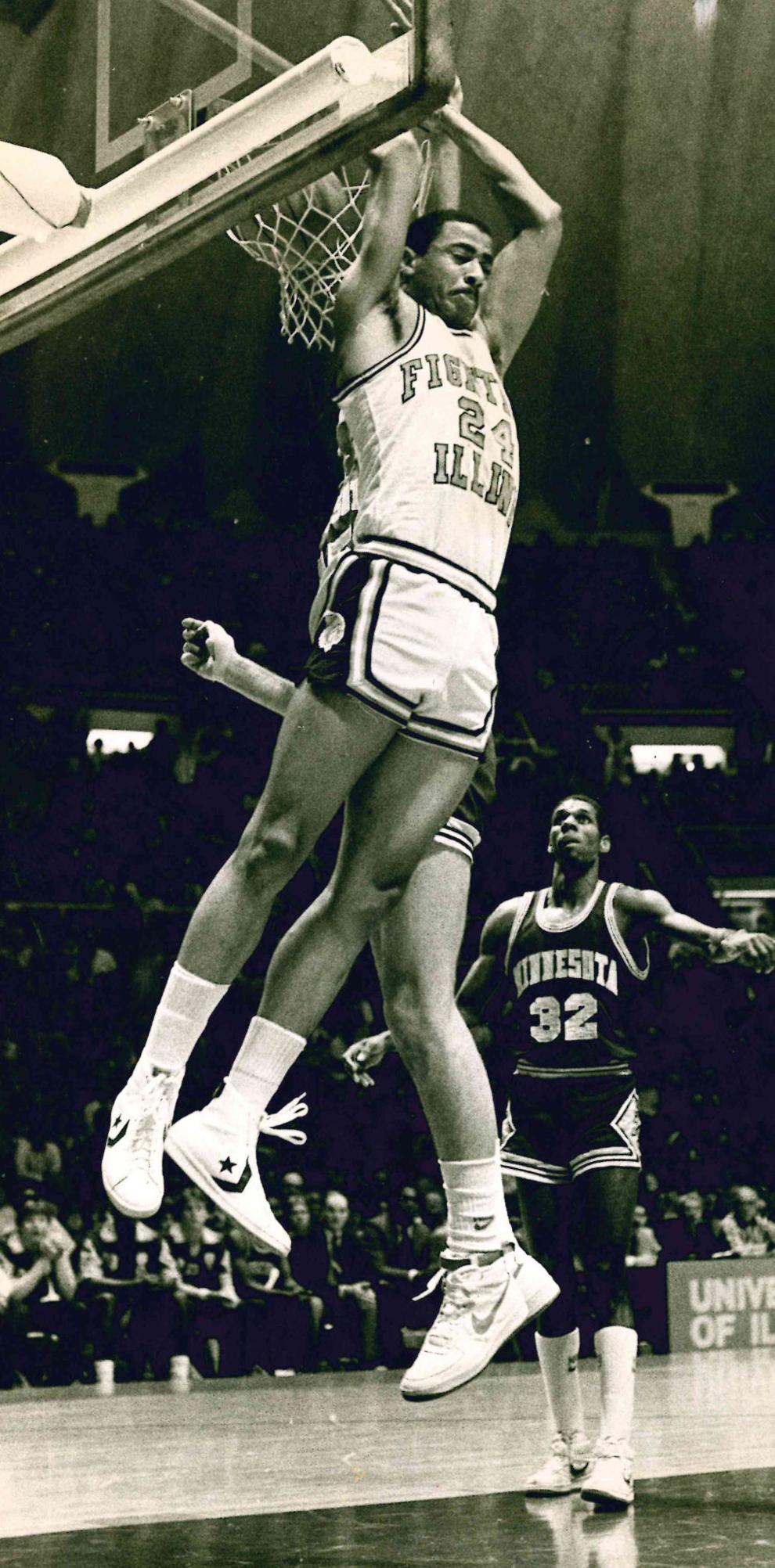 Efrem Winters
Fierce Rebound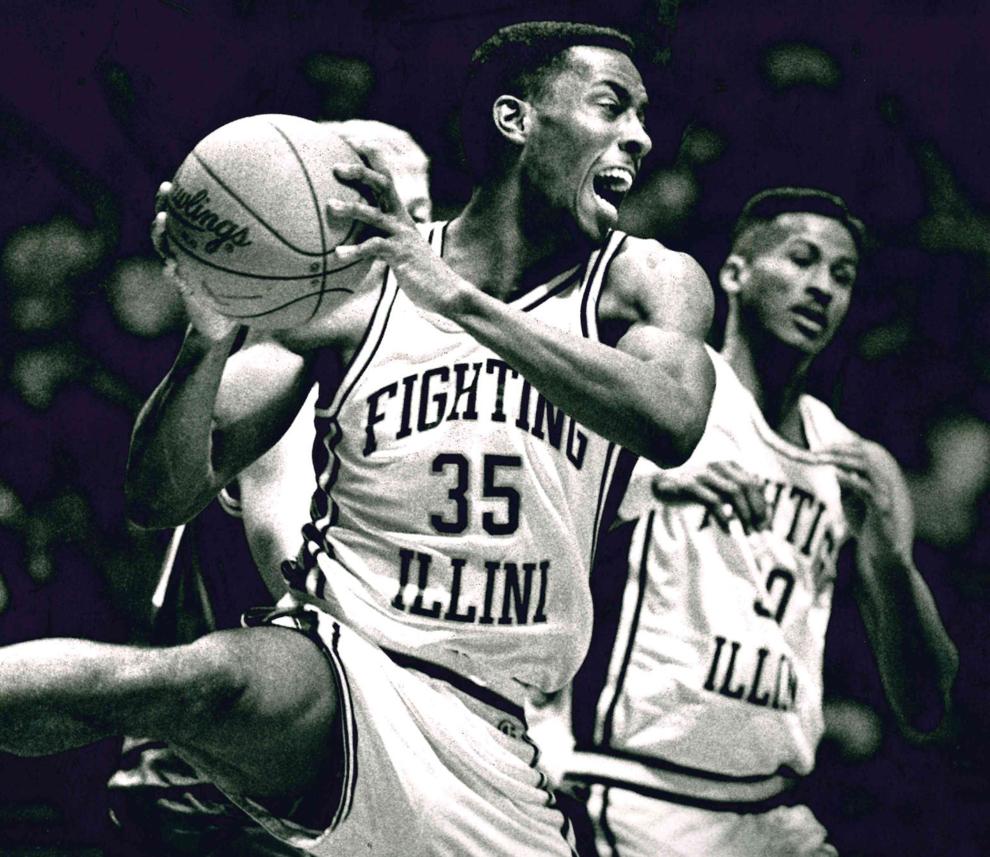 Free for all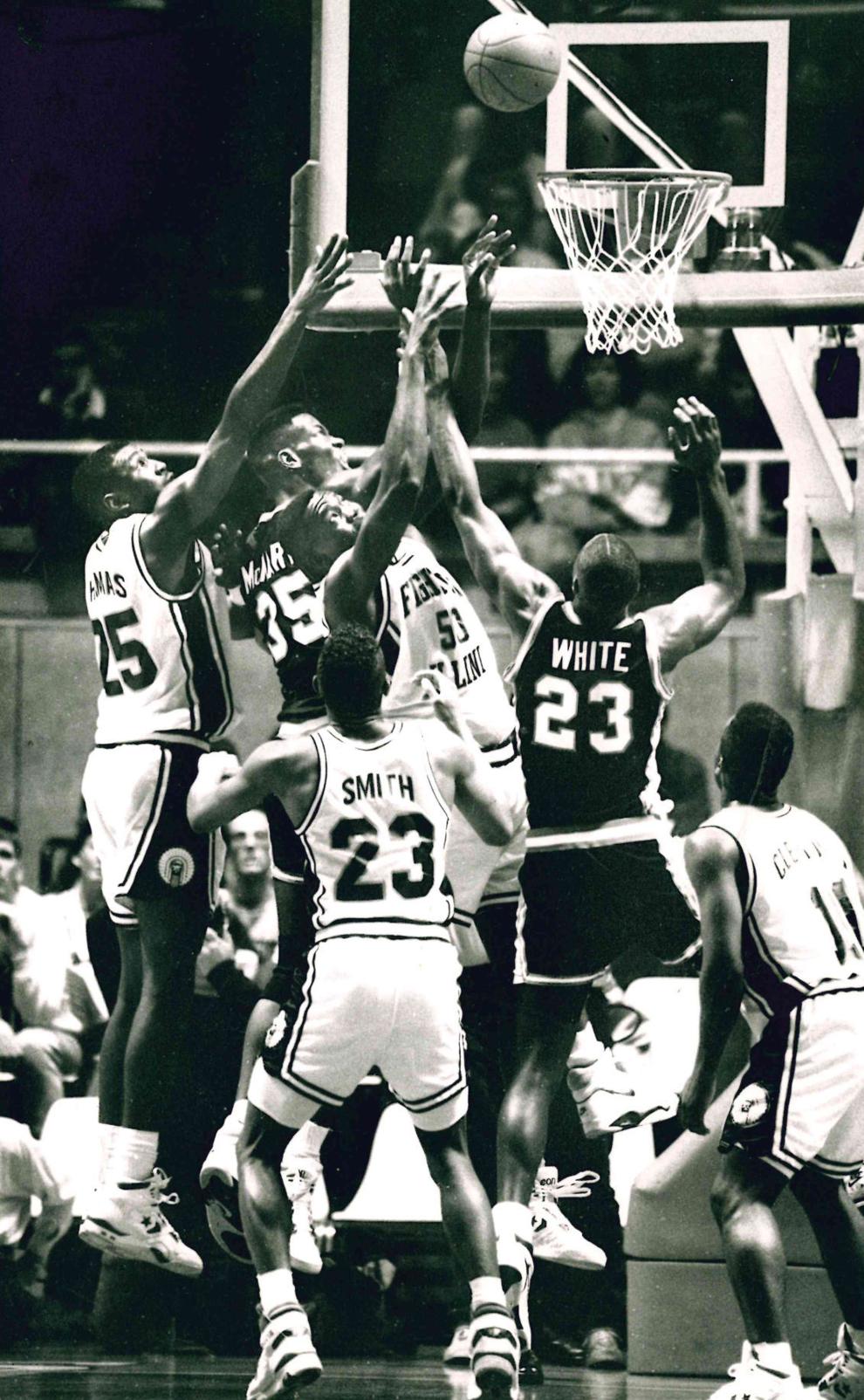 Getting physical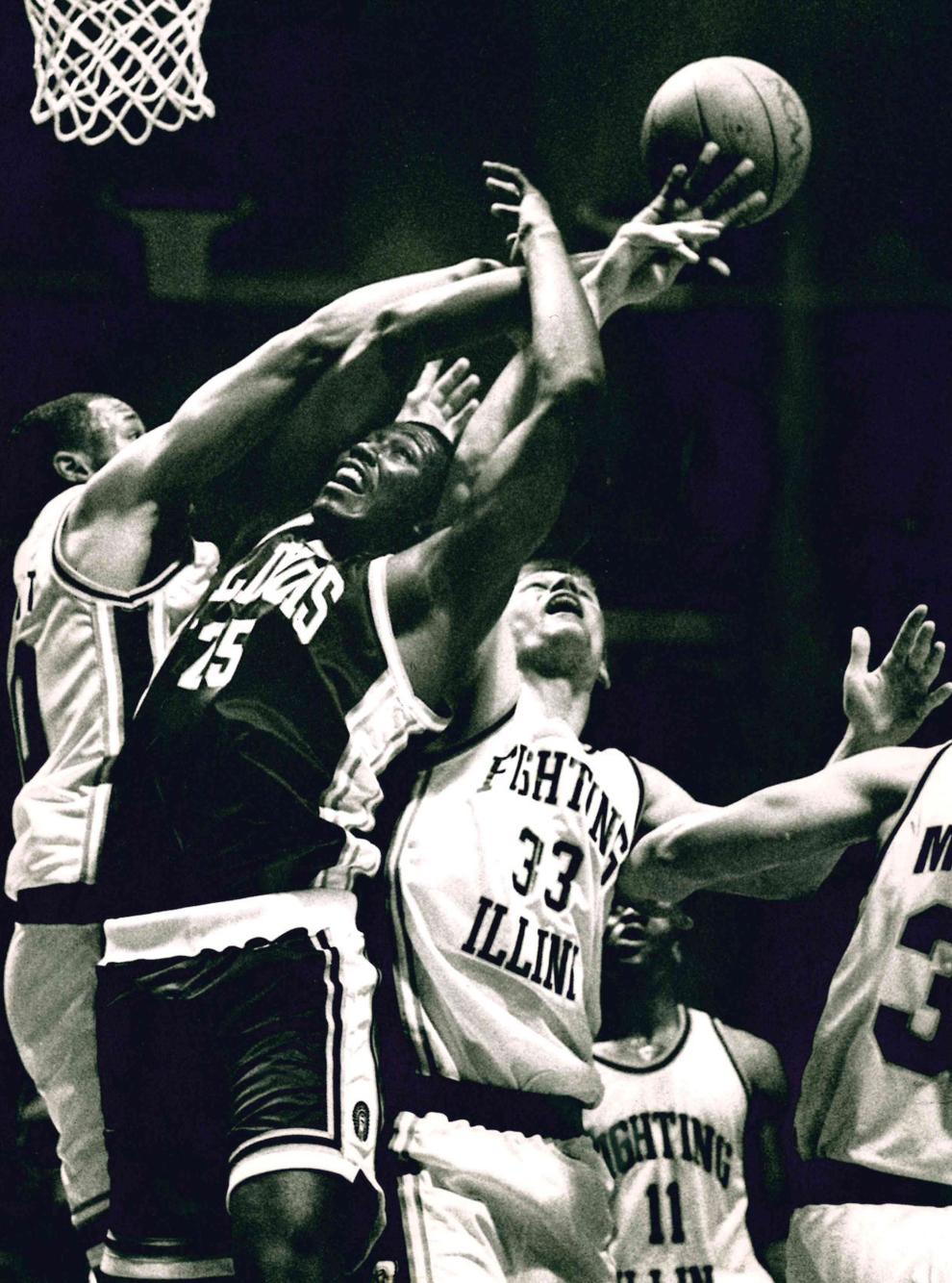 Hero of the hour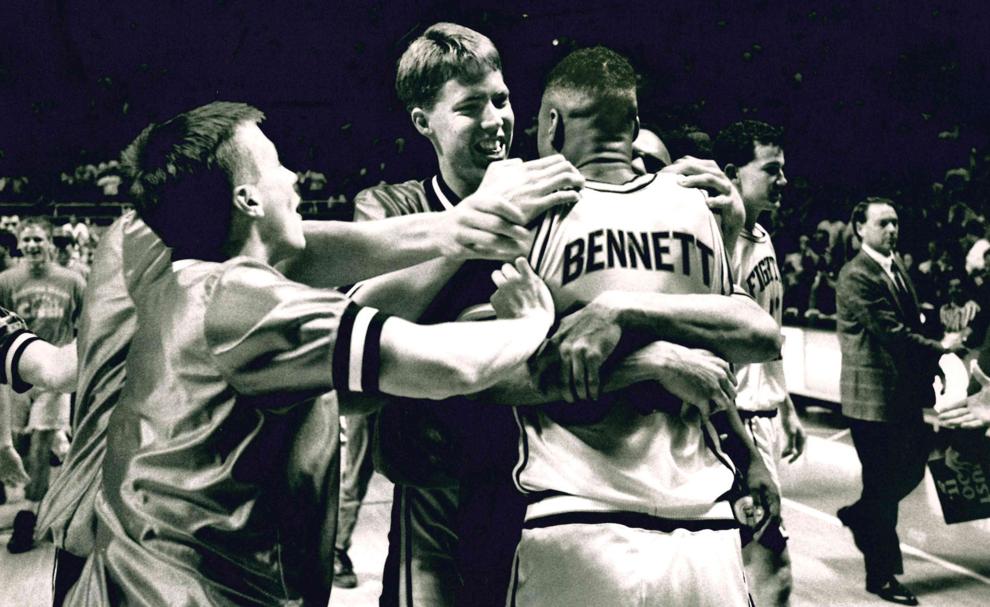 Illinettes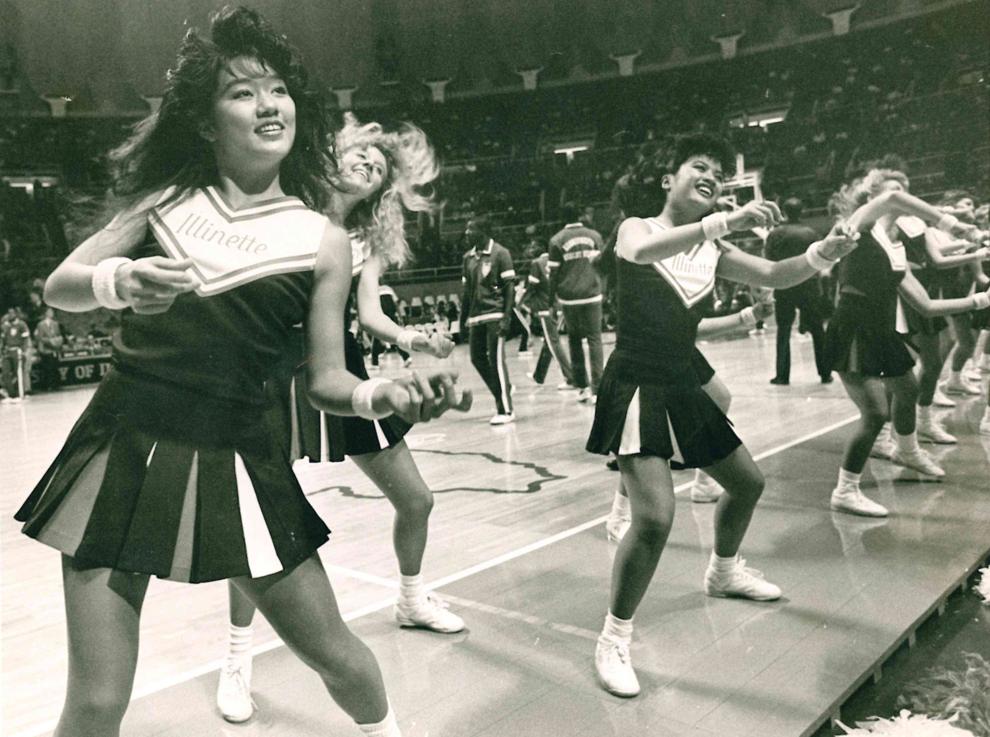 Illinois v. Iowa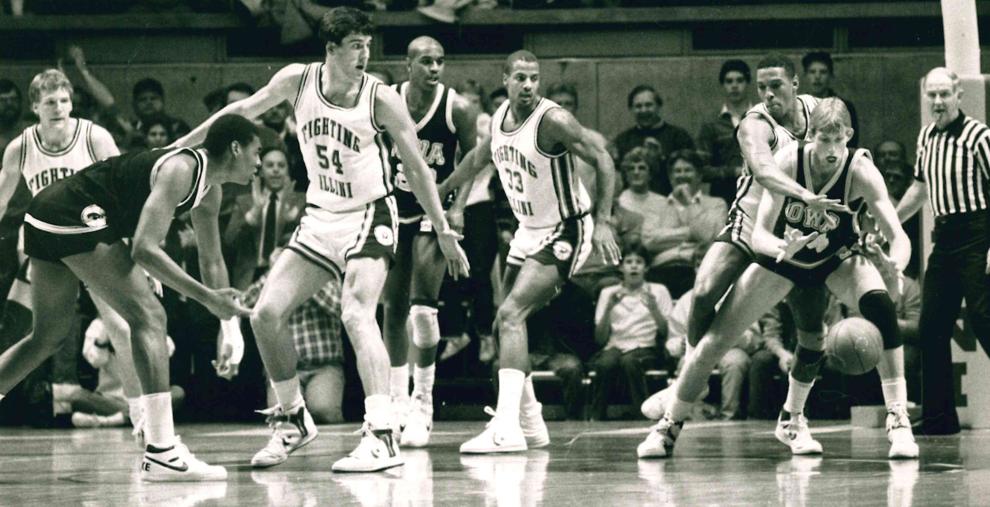 In traffic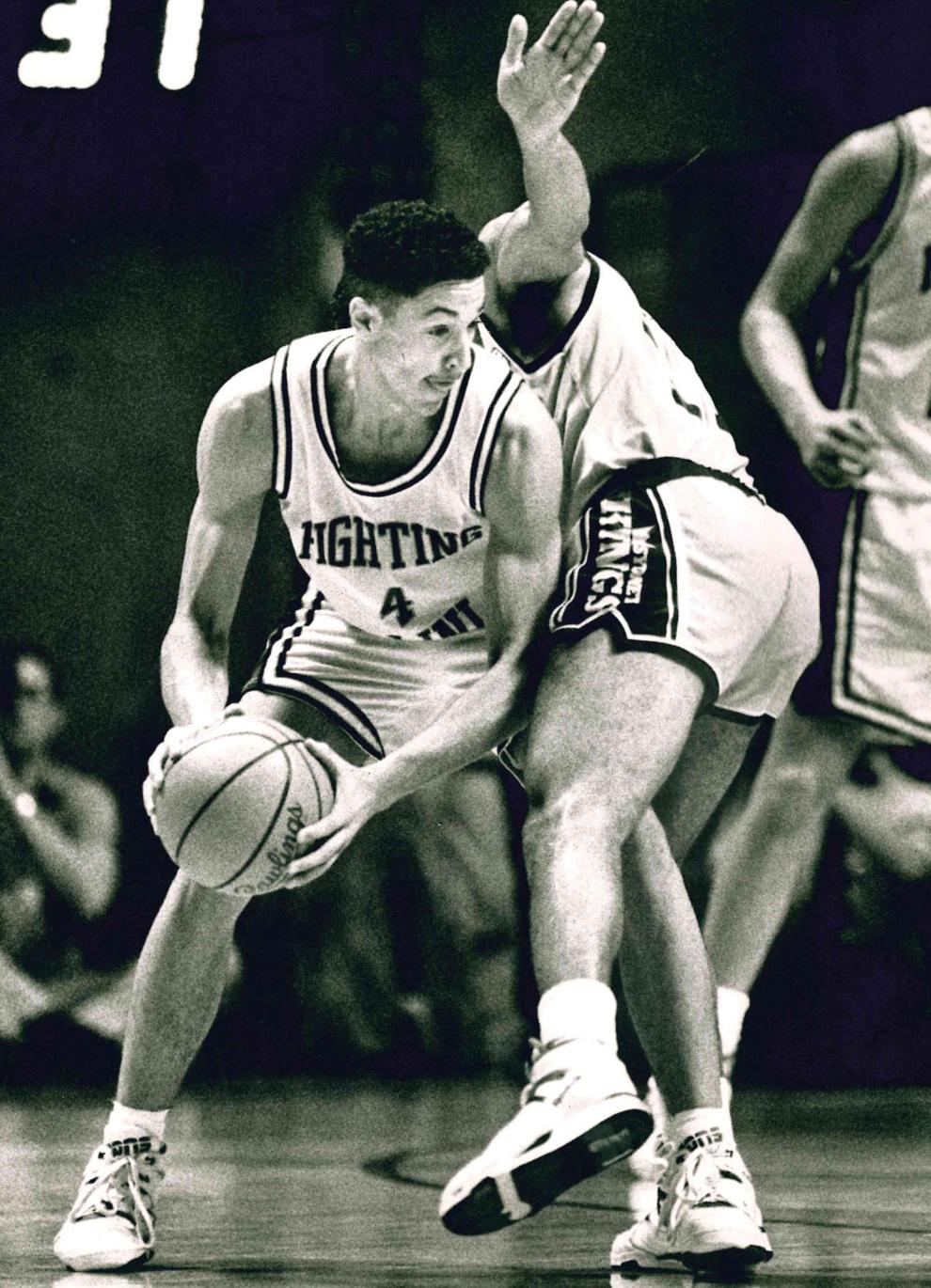 Kicking back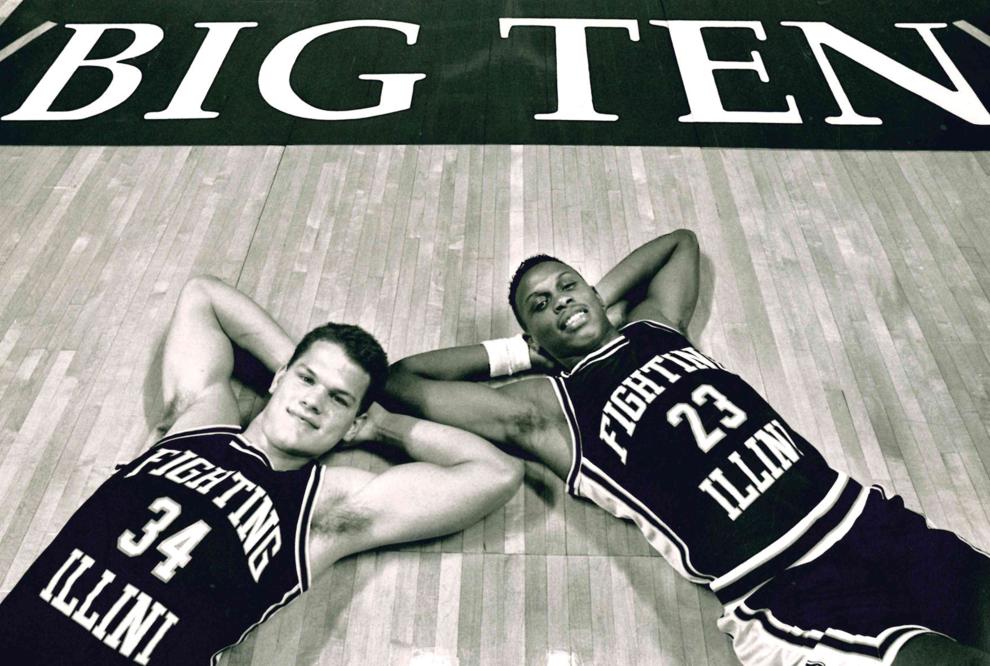 Long bombs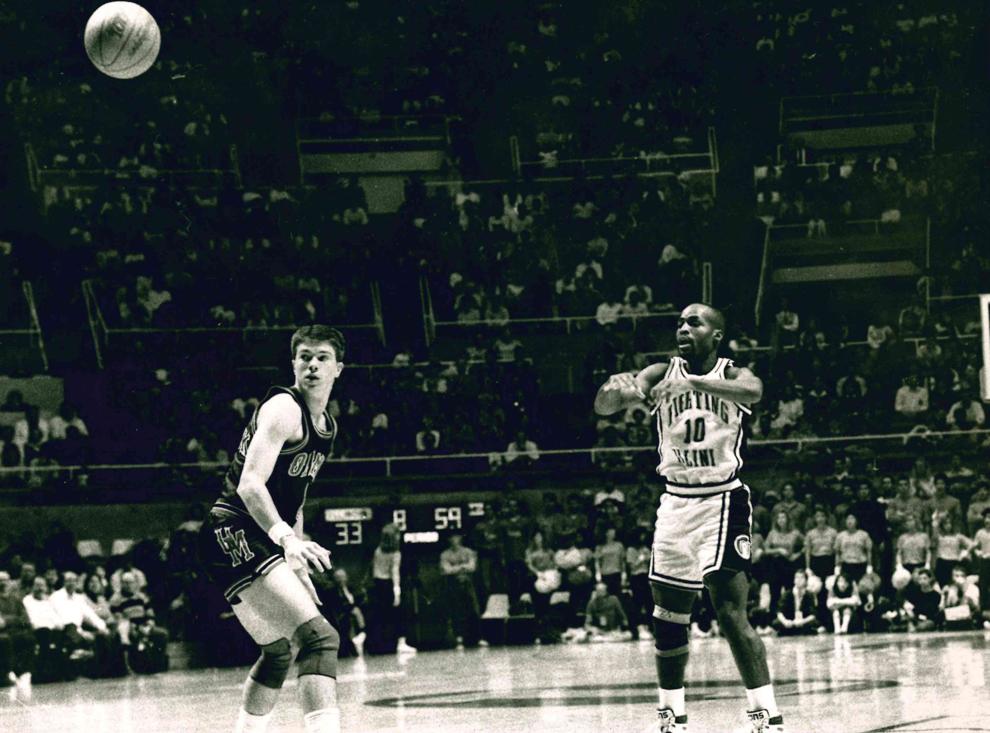 Nick Anderson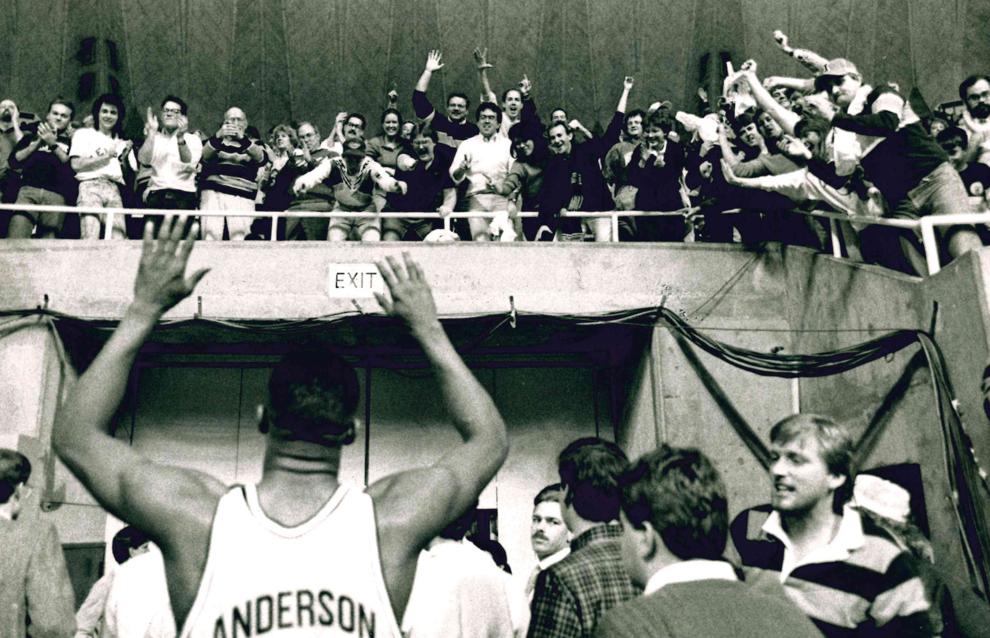 Pep band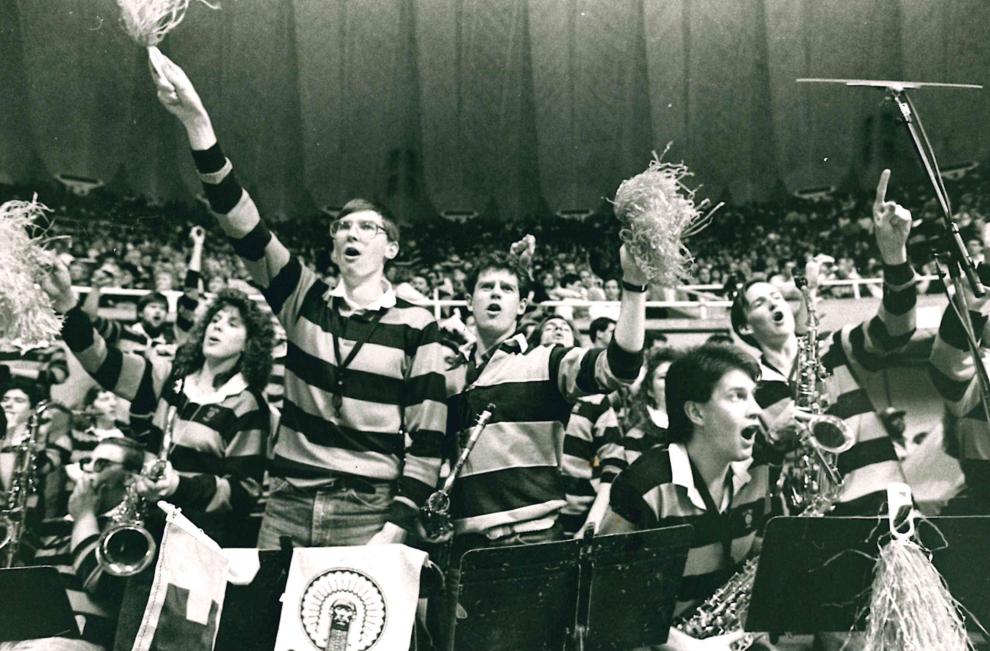 Rebound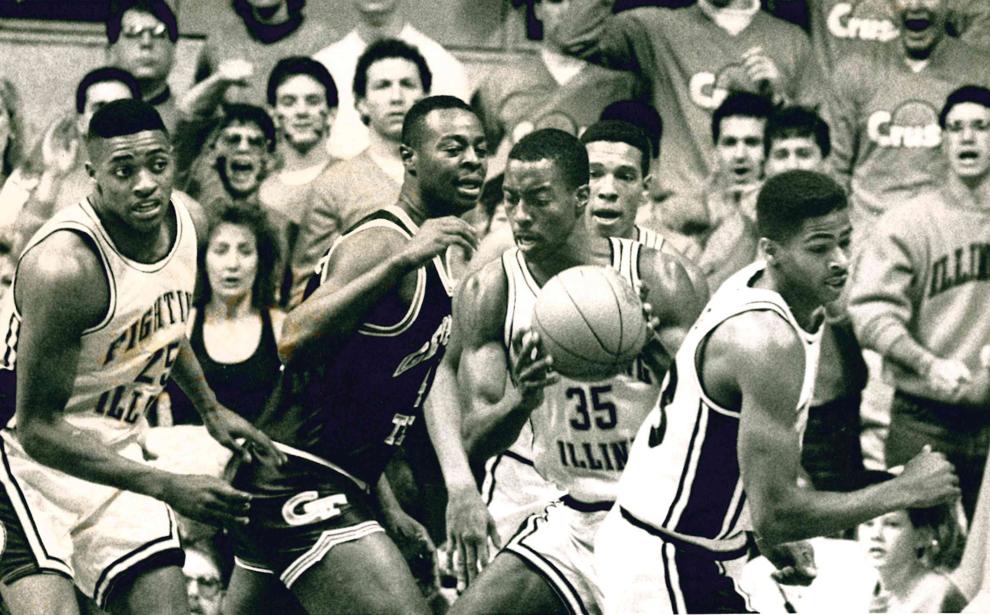 Relatives?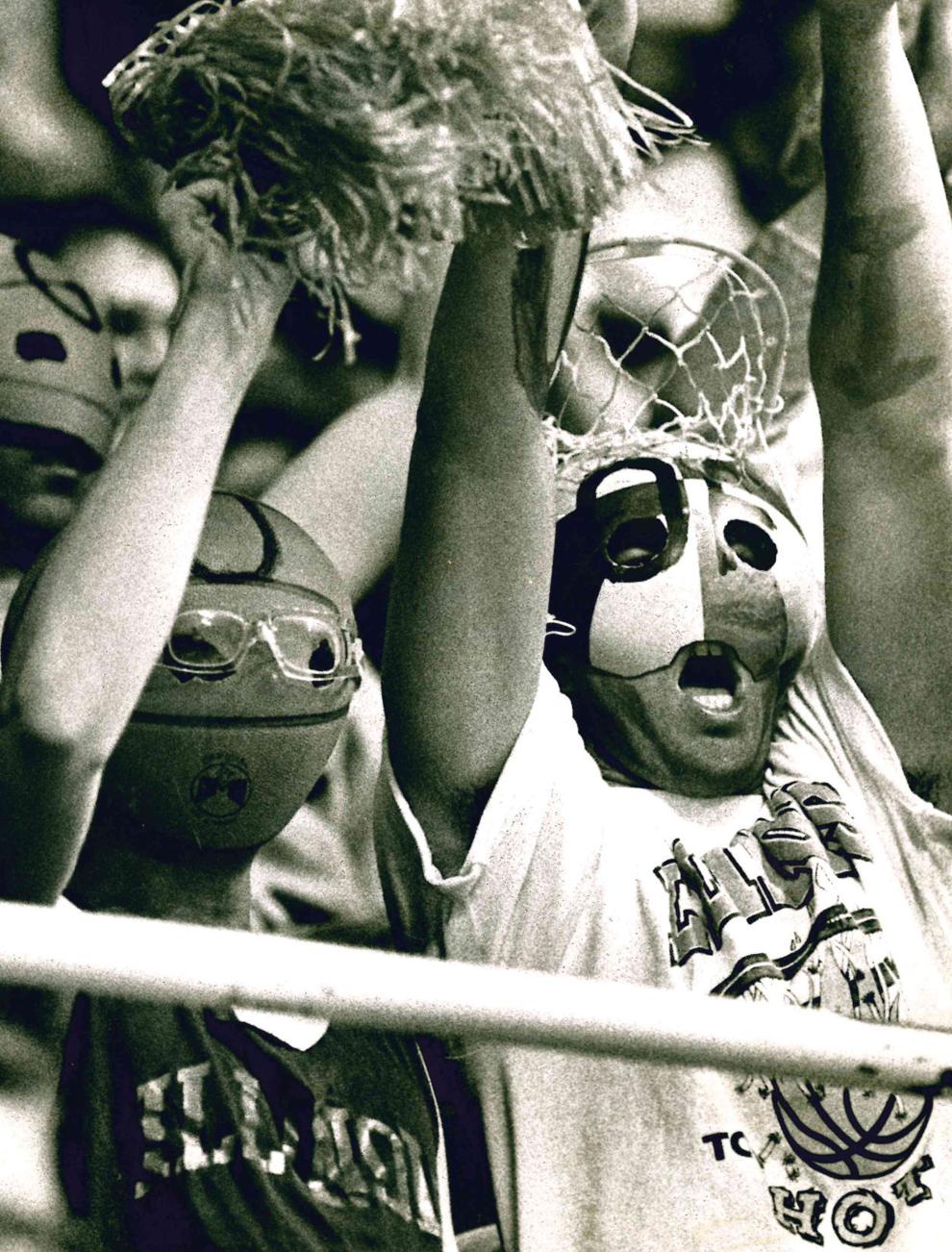 Talk of the Big Ten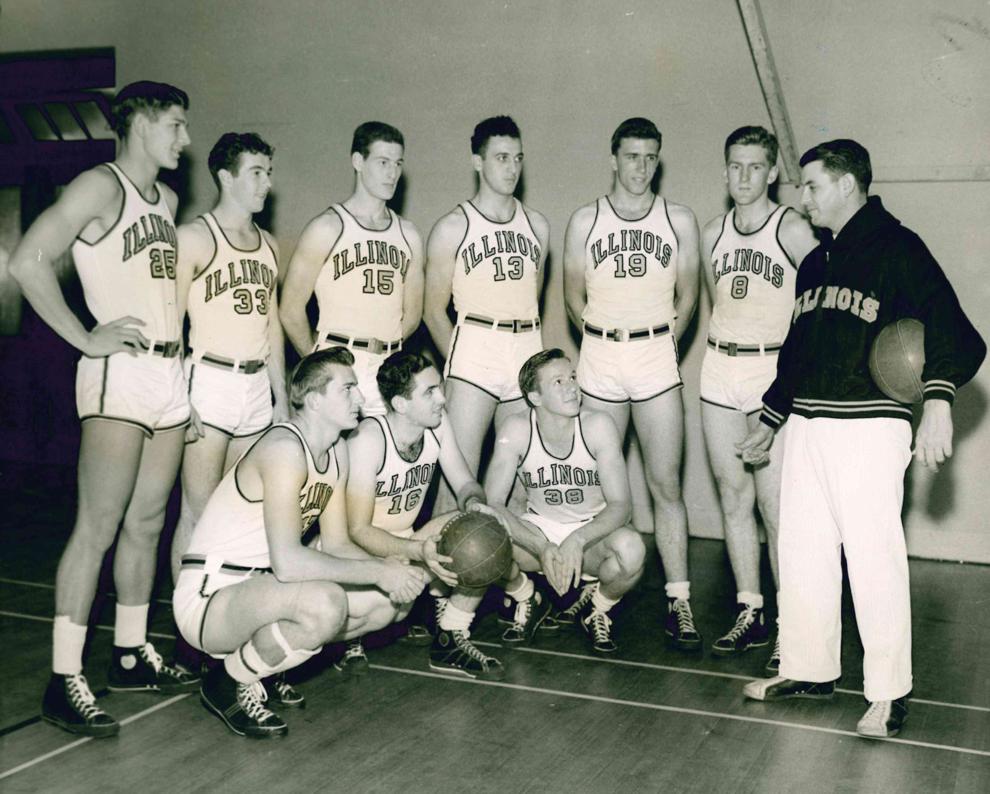 To the wire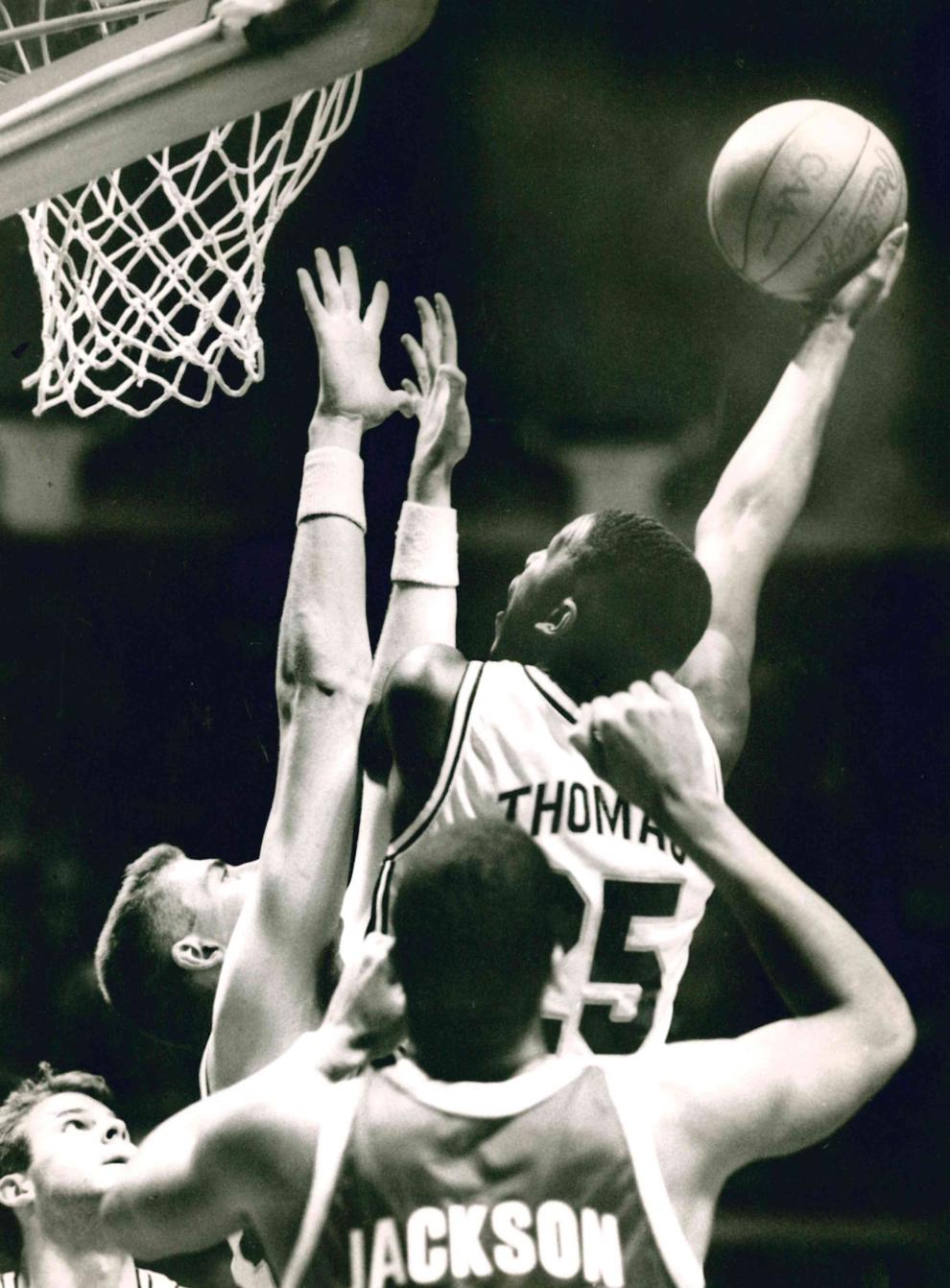 Tony Wysinger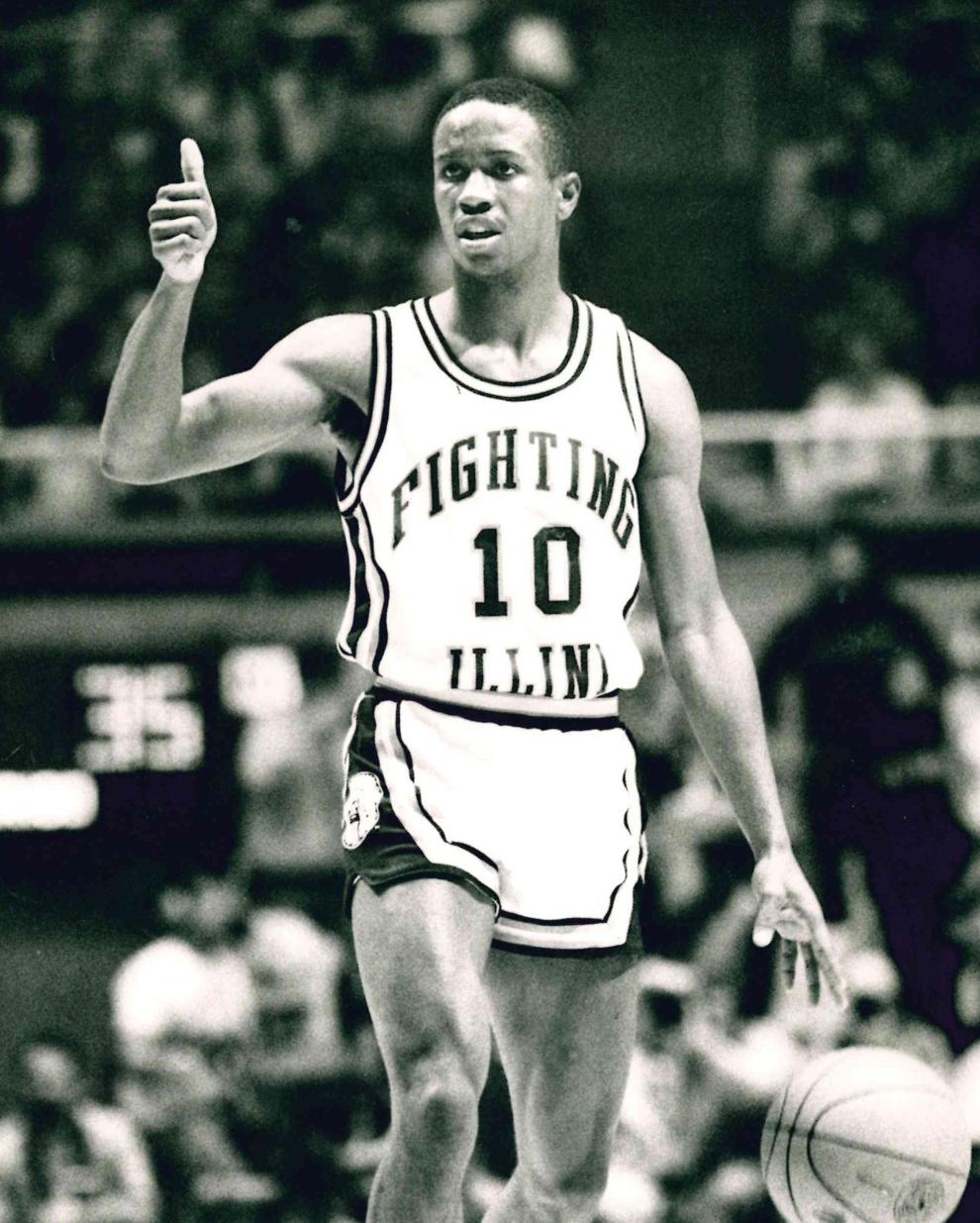 Warming up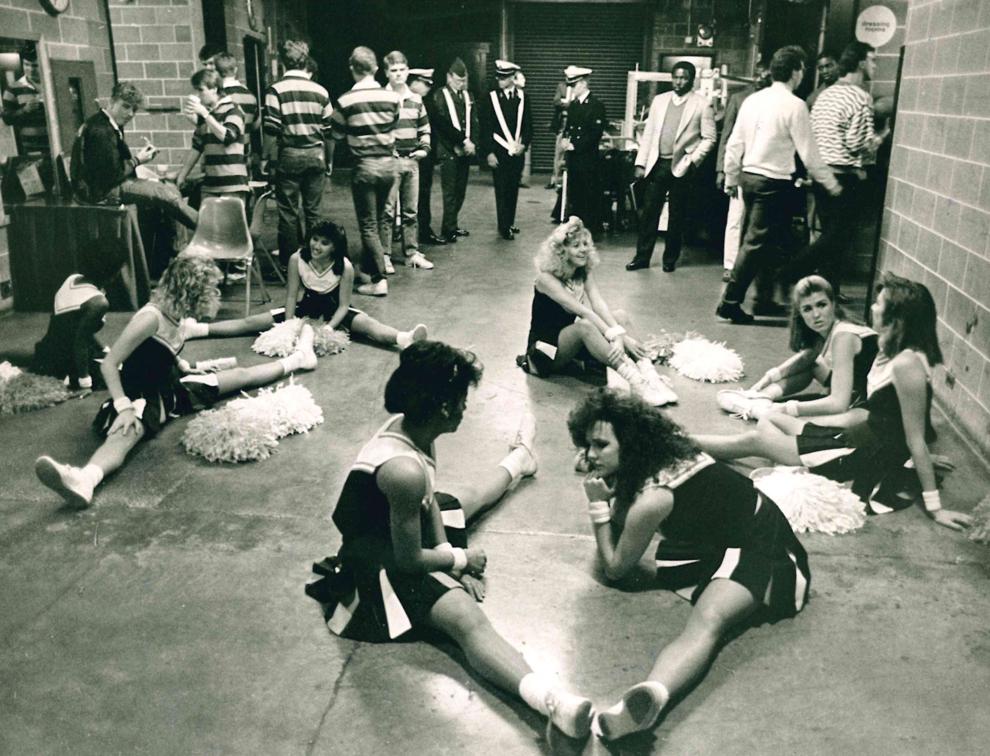 Whiz Kids Big Ten champs in '42, '43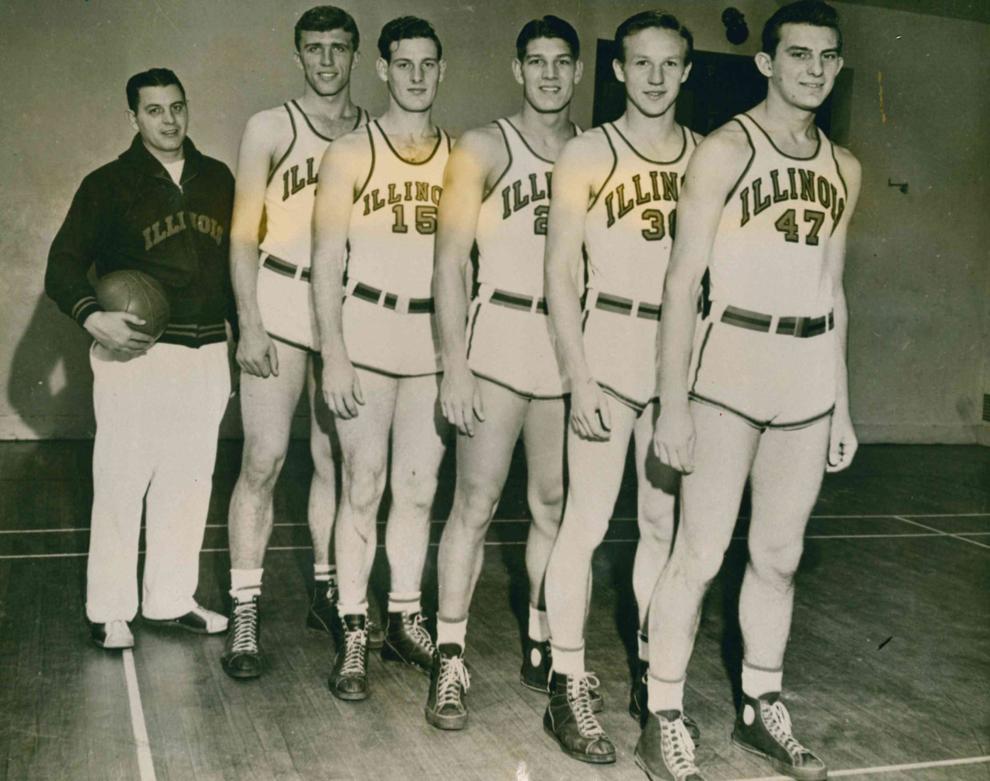 Wrong, Mr. Referee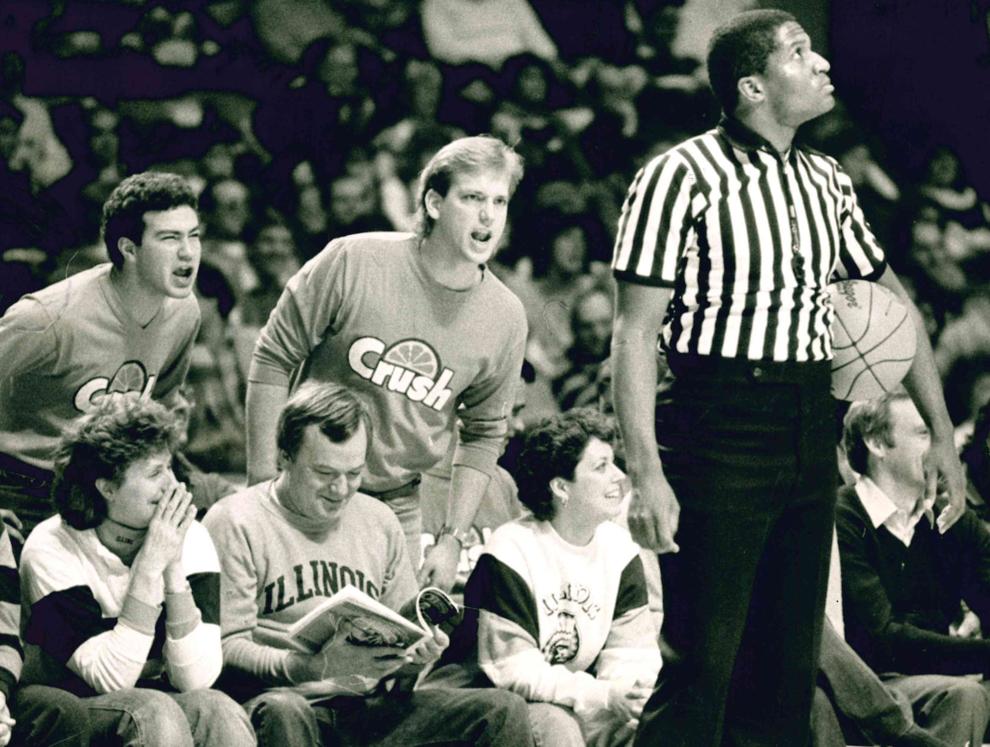 Contact Joey Wagner at (217) 421-6970. Follow him on Twitter: @mrwagner25