INDIANAPOLIS — Bankers Life Fieldhouse was supposed to be the venue of Illinois' coronation as the darling of the college basketball world.
Heck, it was supposed to the happen at that same site last year in the Big Ten Tournament, which Illinois fully intended on walking into Indianapolis and winning before making a run into March. Wednesday night, though, this version of the Illini had every intention of proving their No. 5 national ranking was actually too low. No. 2 Baylor was the test to prove the theory.
The No. 2 Bears and their switch-everything defense complete with four outstanding guards wouldn't relent. They sent a reminder that this was still the team that rolled off a 23-game win streak last season, was well on its way to a No. 1 seed in the NCAA Tournament, added two impact transfers and returned four starters.
"Everybody is down, obviously, after a loss like that because we expect us to win, especially these games not games like Chicago State," said Illinois junior Giorgi Bezhanishvili, referencing Illinois' blowout win in the second game of the season. "These are games we live for. Obviously guys are down a little bit but at the same time we realize the lesson and we're going to fight back and come back even better."
Illinois (3-1) has time to recalibrate. It hosts University of Tennessee-Martin at 8 p.m. Saturday before a game at No. 9 Duke on Tuesday and Missouri on Dec. 12 to close the brief non-conference season.
Baylor, though, was a menace on defense. Their four guards of Jared Butler, MaCio Teague, Davion Mitchell and Mark Vital harassed Illinois' guards. The Bears switched everything on the perimeter. Dosunmu shot 6-of-18 from the field, Miller shot 2-of-11 and senior Trent Frazier had five turnovers. Mix in Baylor's Adam Flagler, who led the team with 18 points, and the Bears were rolling.
"It's a great opportunity to learn," Underwood said. "We saw some great, great guards who are veterans. It was great for our young guys. I'm disappointed in our loose balls in the second half and that was the ball game, but give Baylor all the credit for that."
The Bears helped themselves, time and time again with 16 offensive rebounds that led to 24 second-chance points all while Illinois broke down in ball screen coverages in the second half. Cockburn and Bezhanishvili each had four rebounds.
"You're not going to beat these caliber of teams losing 50-50 battles," Underwood said. "That was my main message. It's all about what we're trying to accomplish and it's being able to win when you don't shoot the ball well. It's really that simple. You've got to figure out how to beat really good teams when that ball doesn't go in."
Illinois didn't have the coming out party in Indianapolis that the team wanted, but it wasn't a total fall back down to earth. The game was tied 43-all in the second half, the Illini got contributions from all over the board and hung around with a team that at the beginning of next week might be the top team in the country, pending the outcome of Saturday's game against No. 1 Gonzaga. 
Baylor blitzed Illinois on with a 14-5 run to turn a five-point lead into a 16-point lead in the second half. That run had a mini 7-0 run that took 28 seconds built into it. The Bears got second-chance 3-pointers, ally-oop dunks and, more importantly, stops on defense.
Illinois never got closer than within nine points.
"I thought we still had opportunities," Underwood said. "We had to get stops. We scored enough in that stretch to be able to work our way back in. They missed a free throw here or there and we could never get the stop we needed."
All while two of Illinois' starting guards shot 8 of 29 from the field, the other turned it over six times and Cockburn never turned into a real factor.
"I think we're right there," Bezhanishvili said. "We're the No. 5 team in the nation so we're right there, four spots. We just have to clean up little mistakes we made.
"We obviously know Trent's not going to have a night like that with (five)  turnovers. Kofi's not going to have nights like that. (Miller) isn't going to shoot 2-of-11 those games. We're right there. We have to clean those little things up and we're going to be good."
---
PHOTOS: No. 5 Illinois falls to No. 2 Baylor
Illinois Baylor Basketball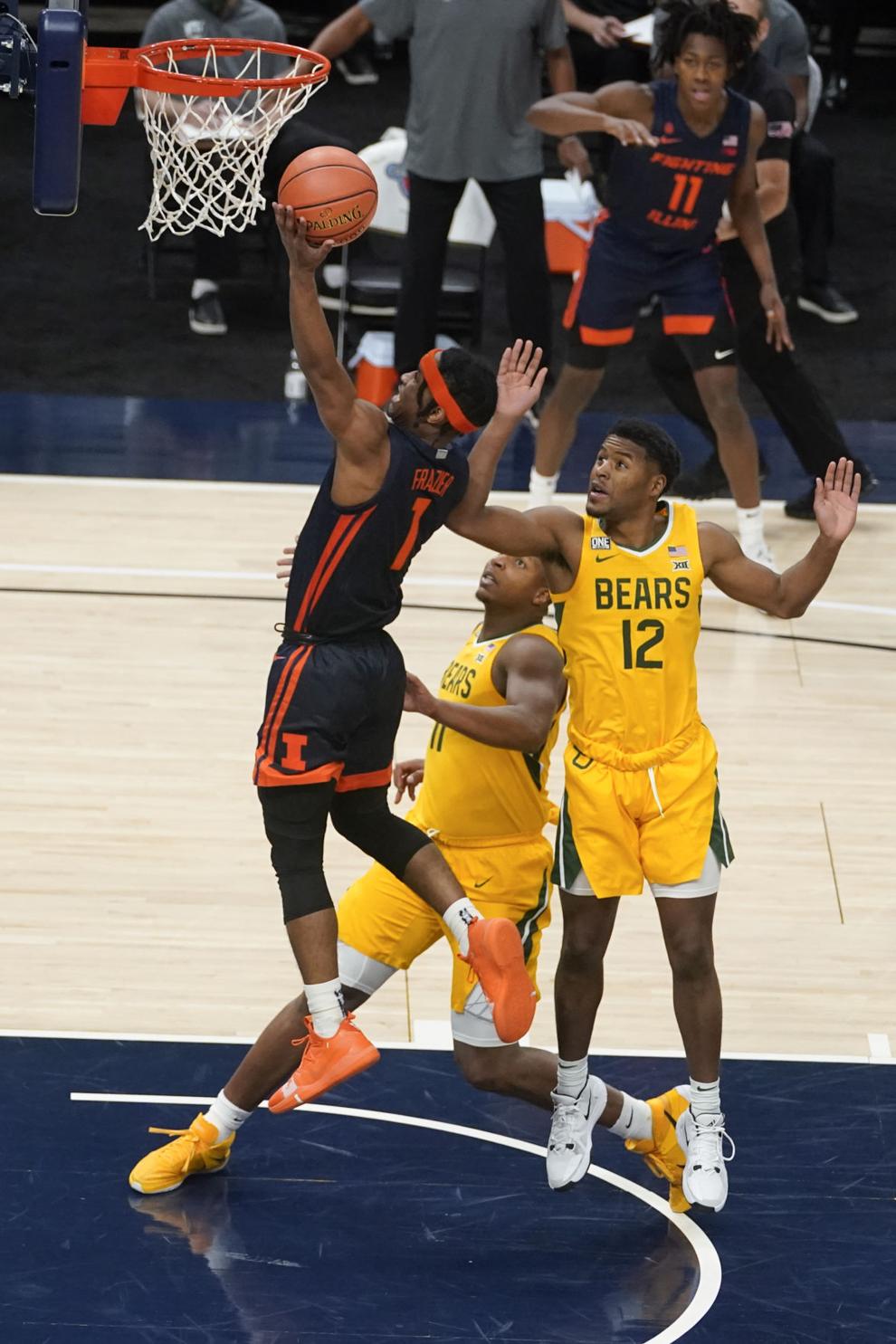 Illinois Baylor Basketball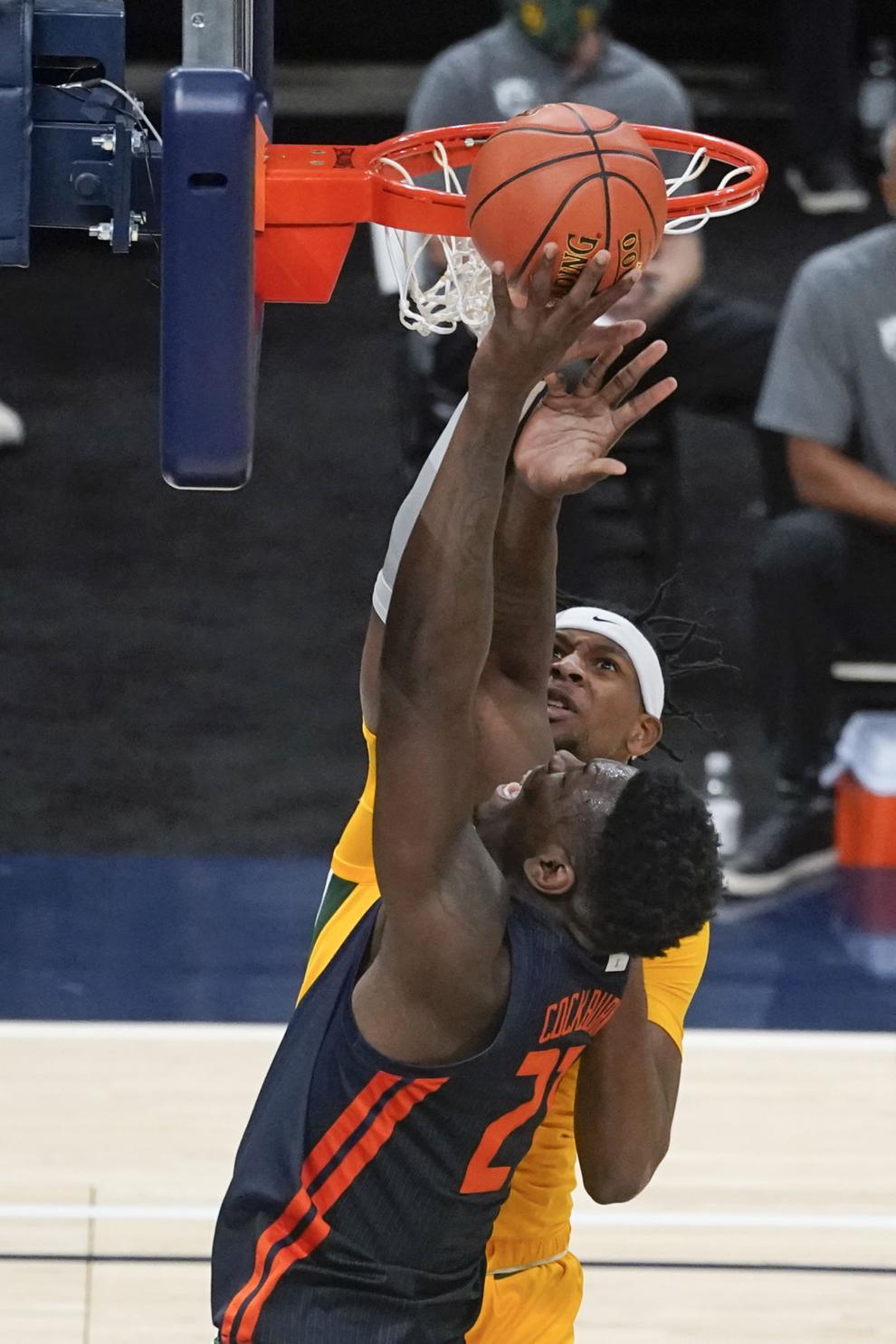 Illinois Baylor Basketball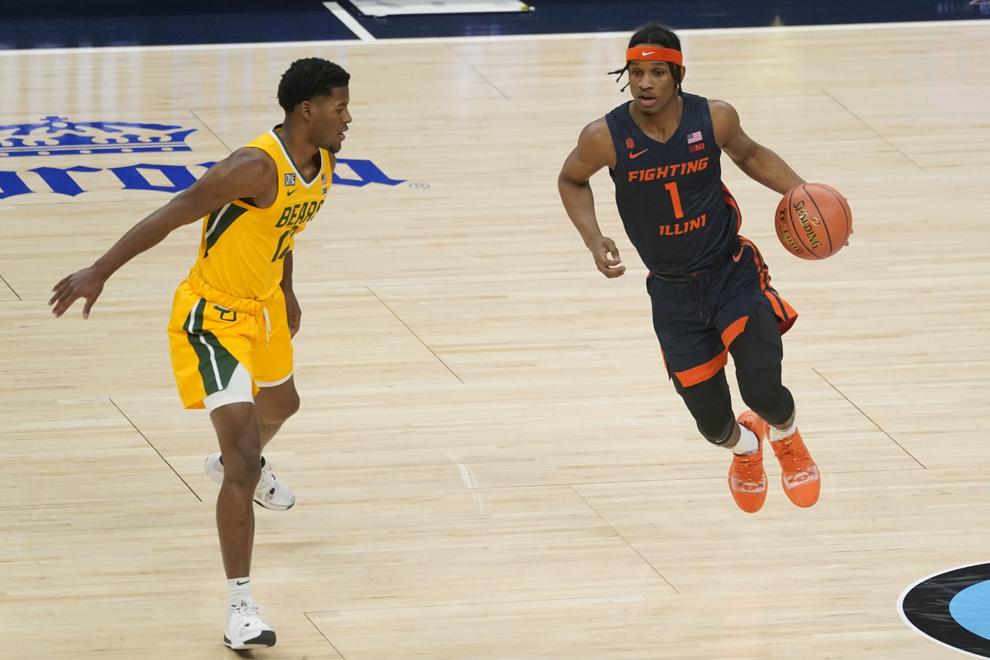 Illinois Baylor Basketball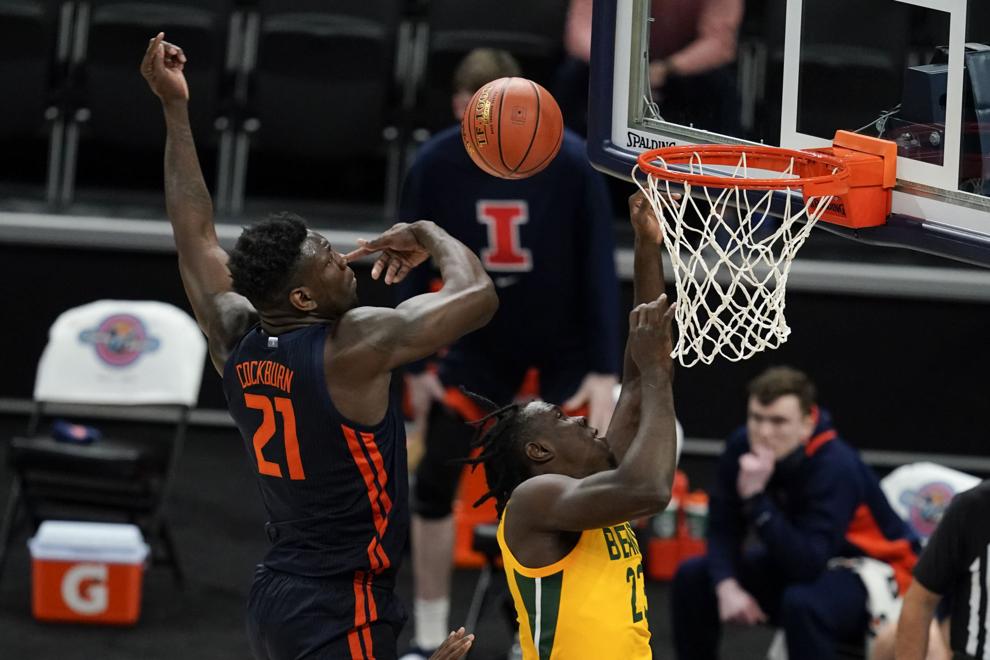 Illinois Baylor Basketball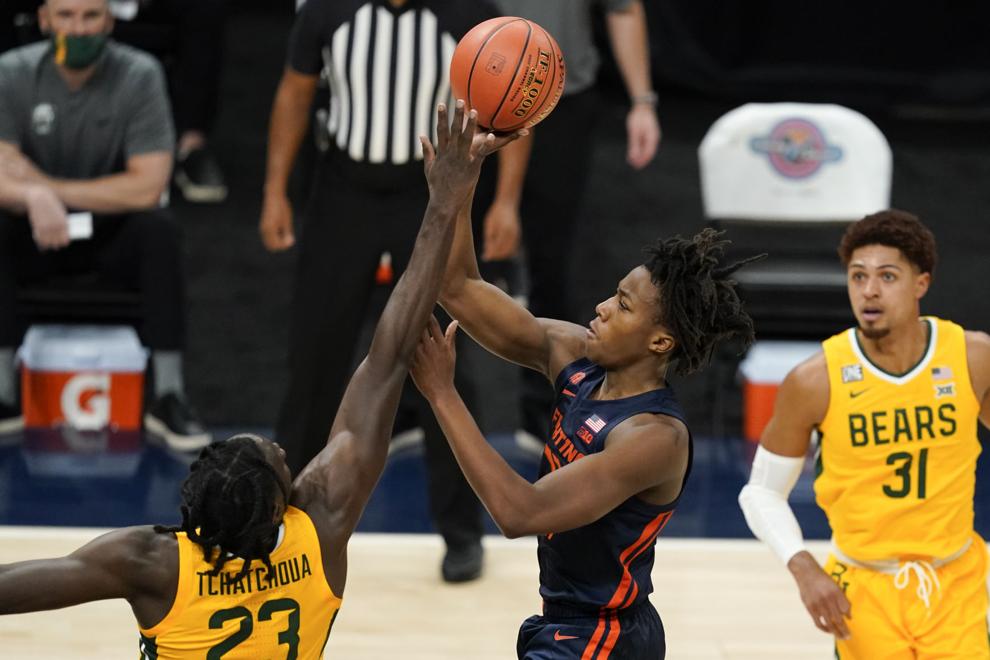 Illinois Baylor Basketball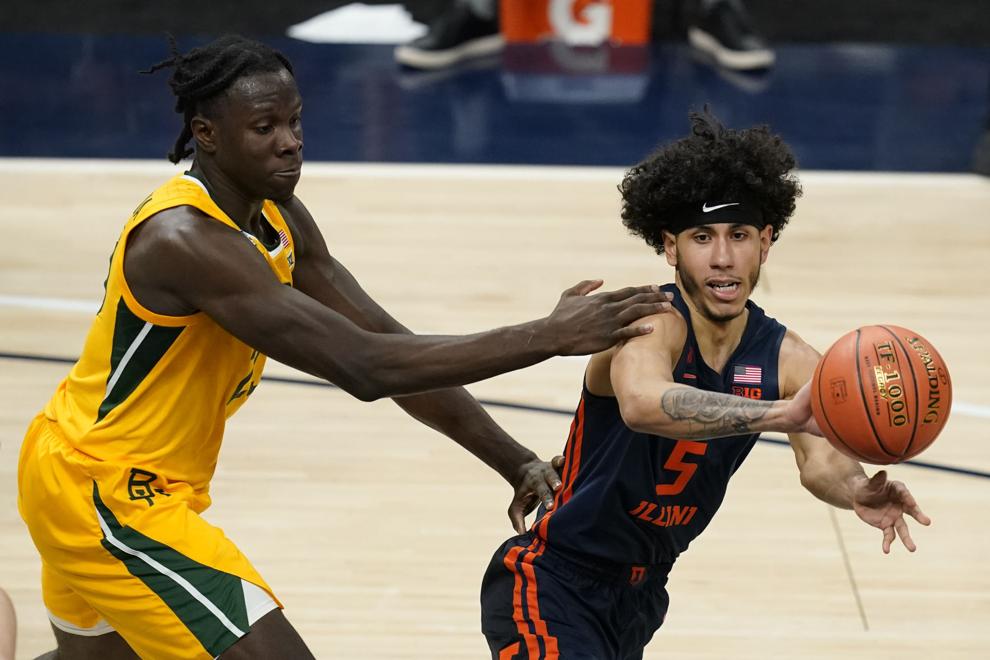 Illinois Baylor Basketball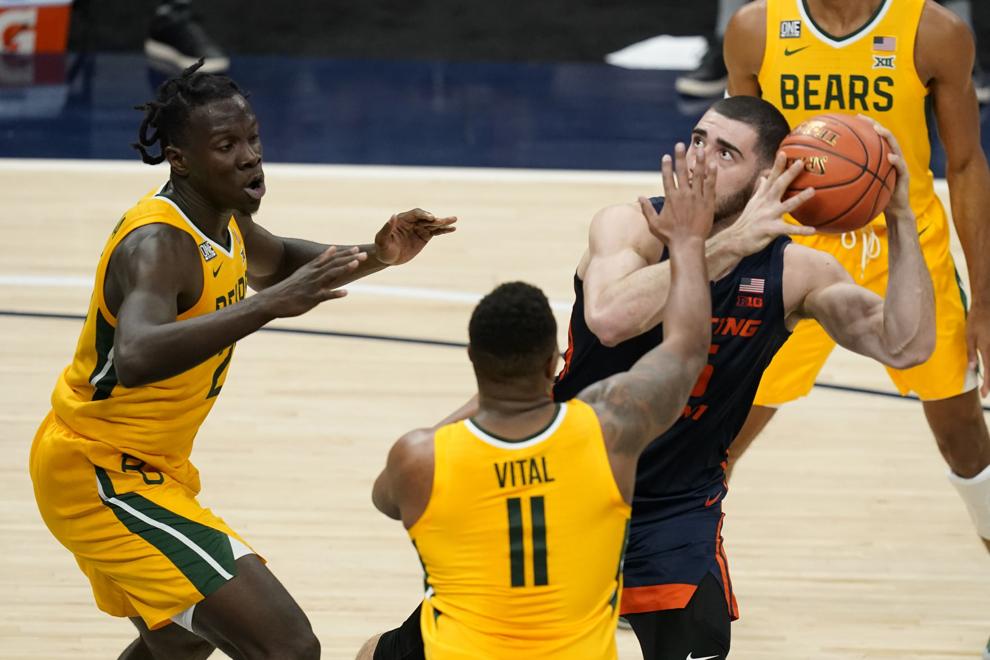 Illinois Baylor Basketball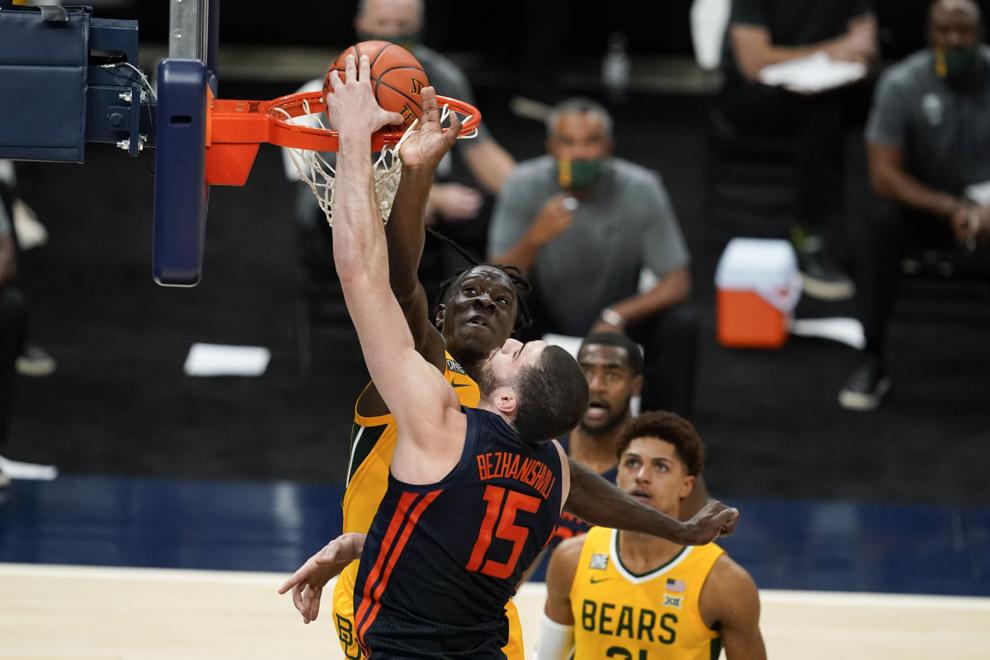 Illinois Baylor Basketball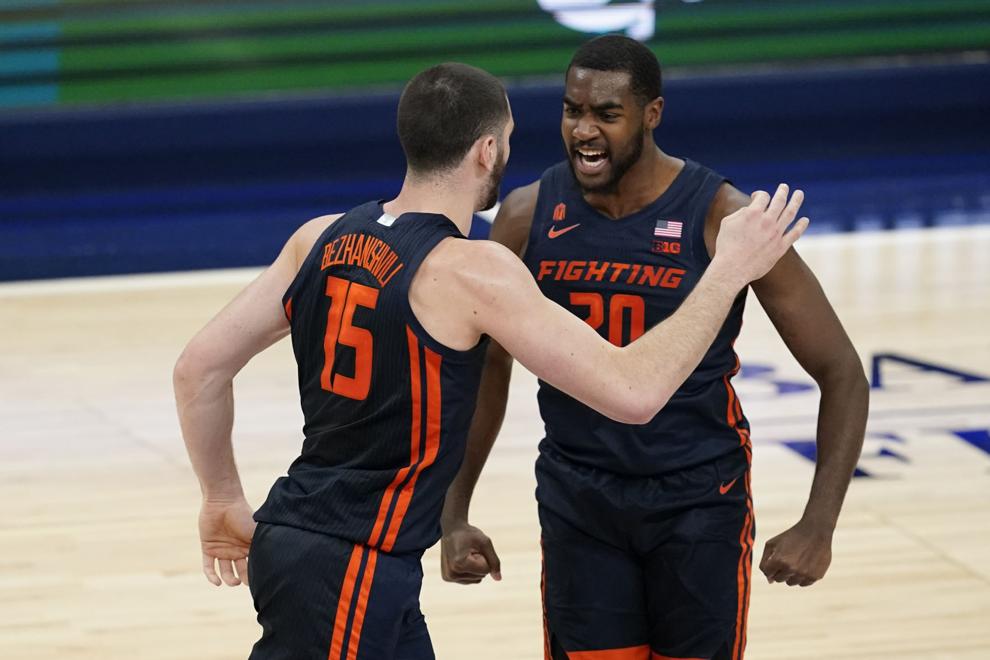 Illinois Baylor Basketball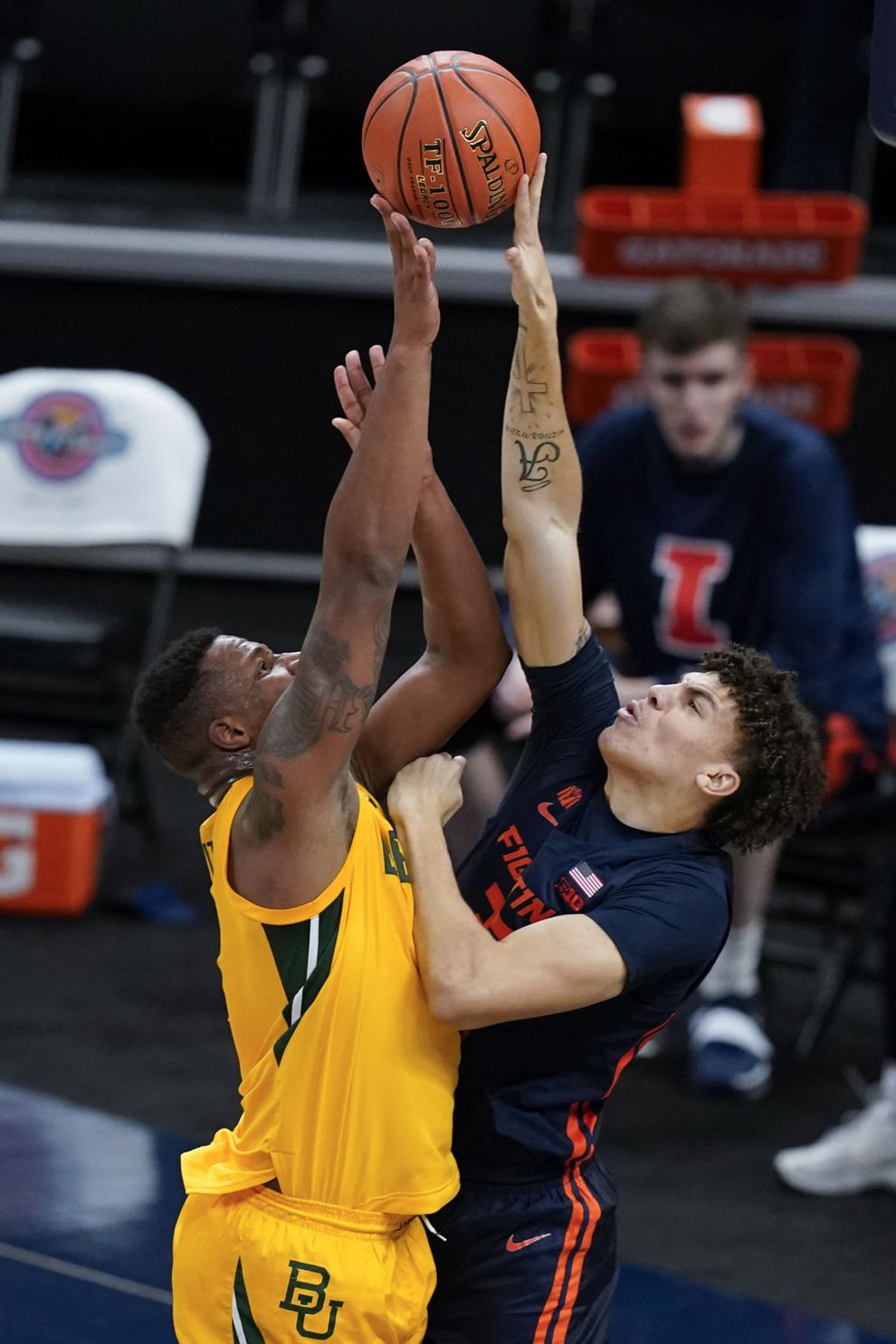 Illinois Baylor Basketball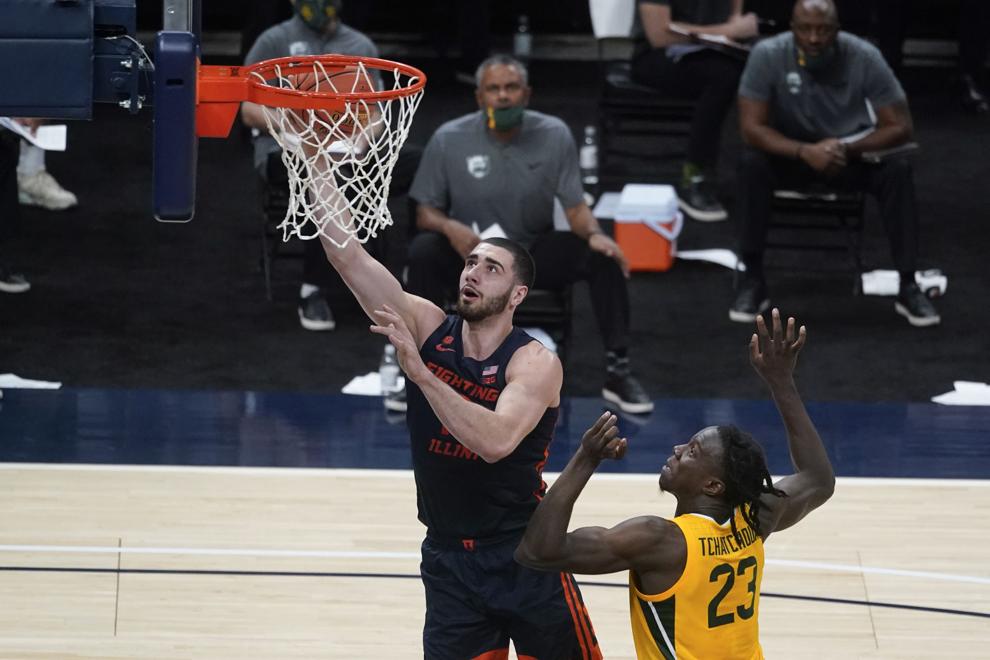 Illinois Baylor Basketball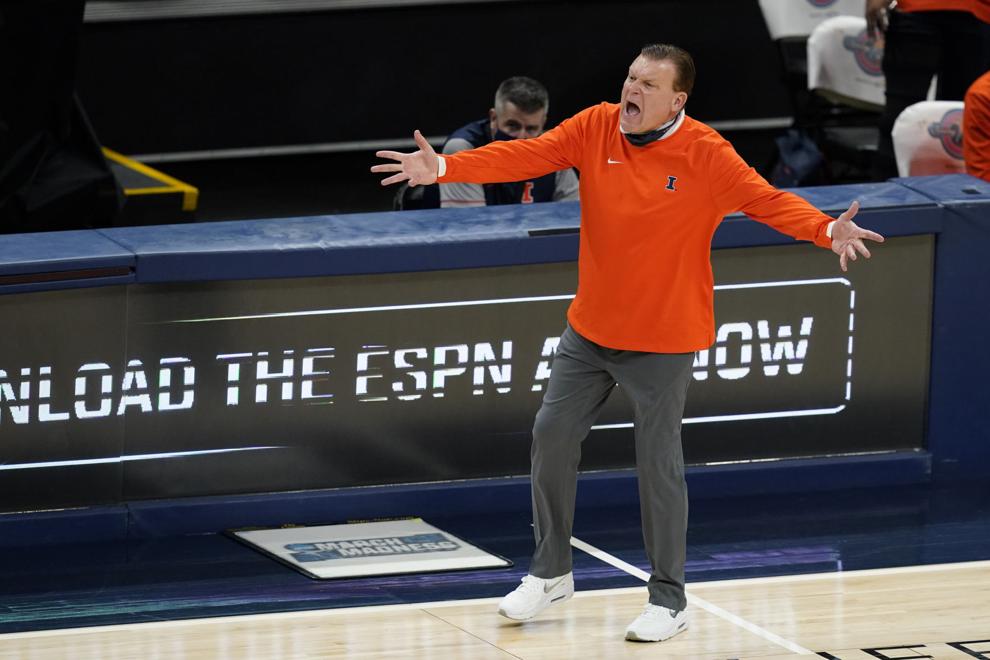 Illinois Baylor Basketball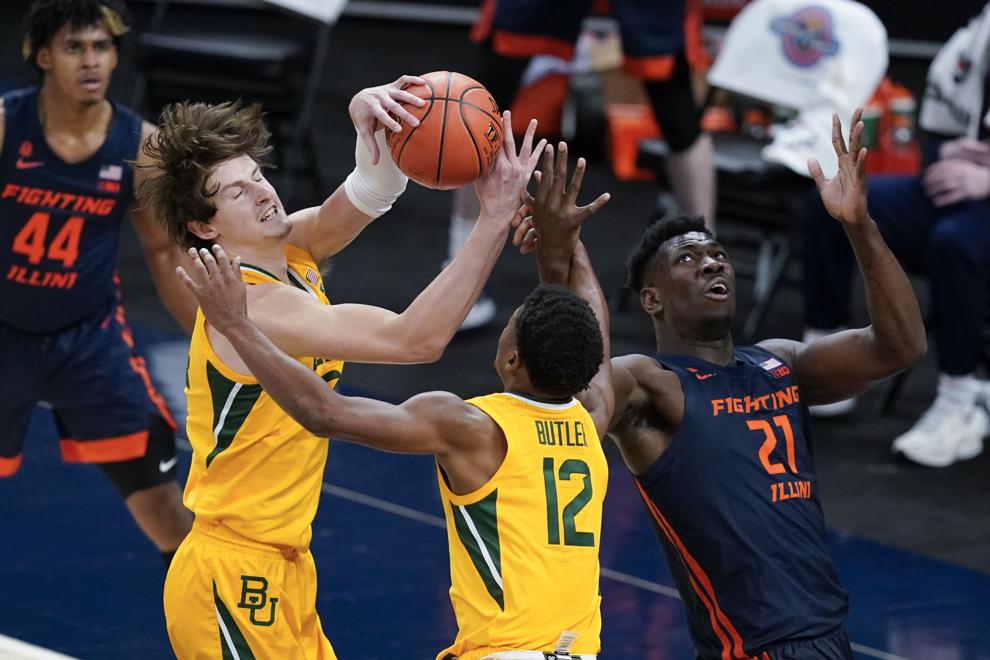 Illinois Baylor Basketball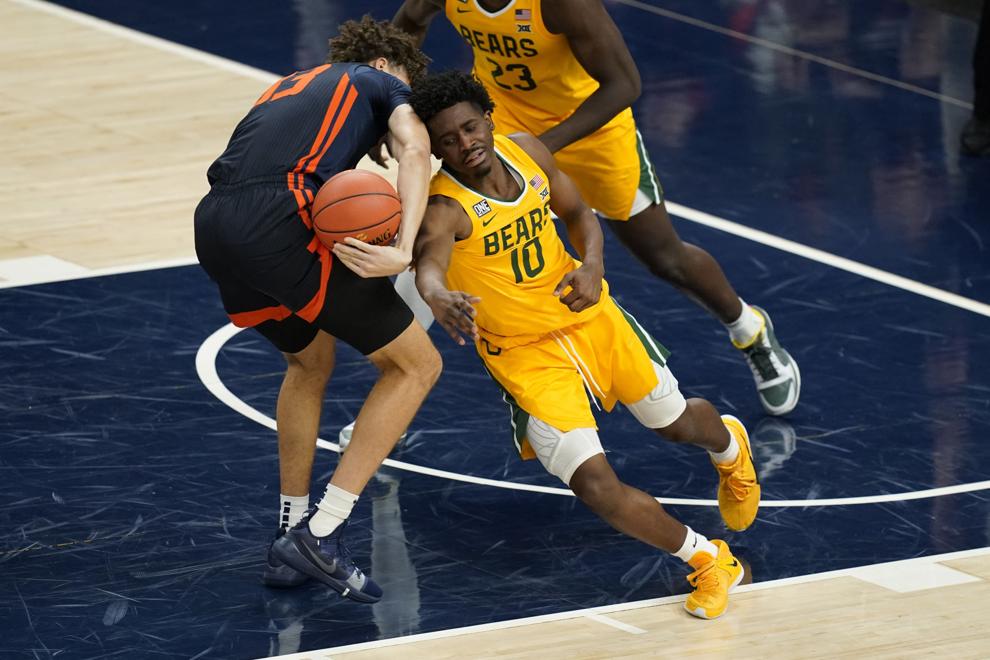 Illinois Baylor Basketball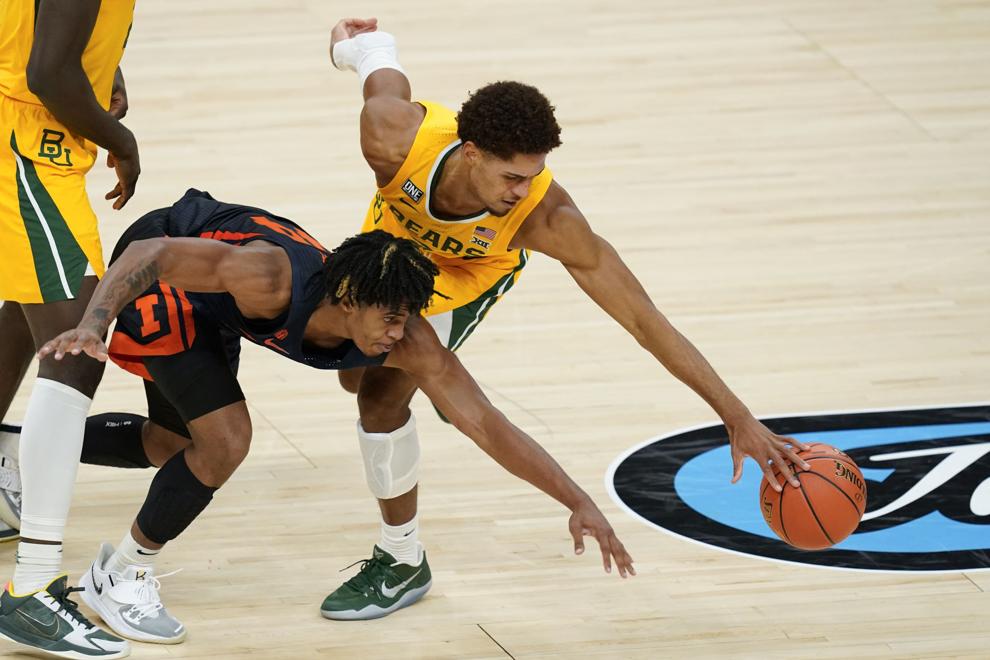 Illinois Baylor Basketball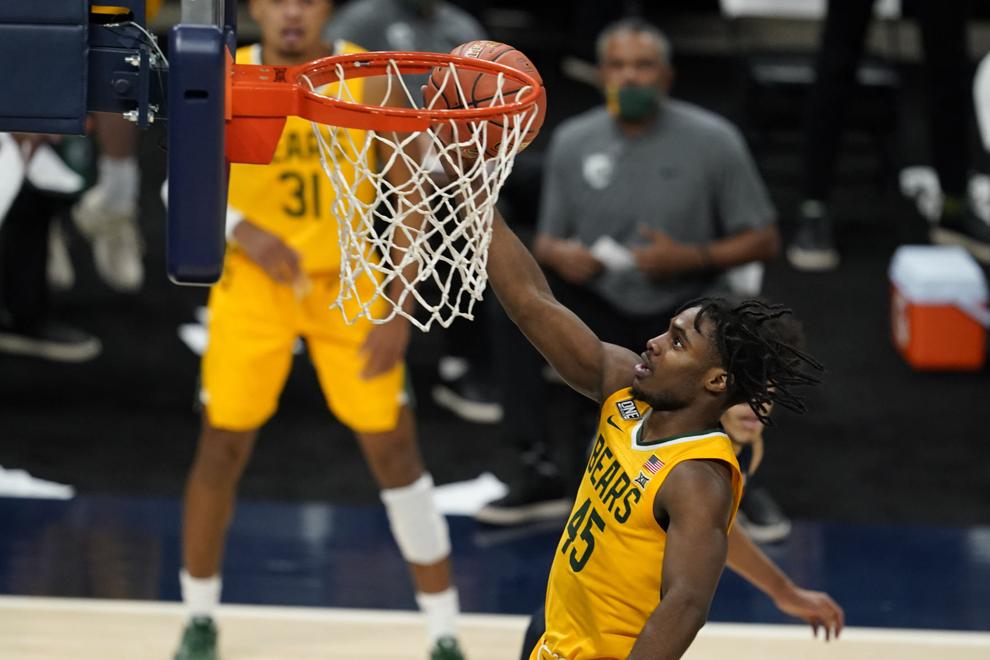 APTOPIX Illinois Baylor Basketball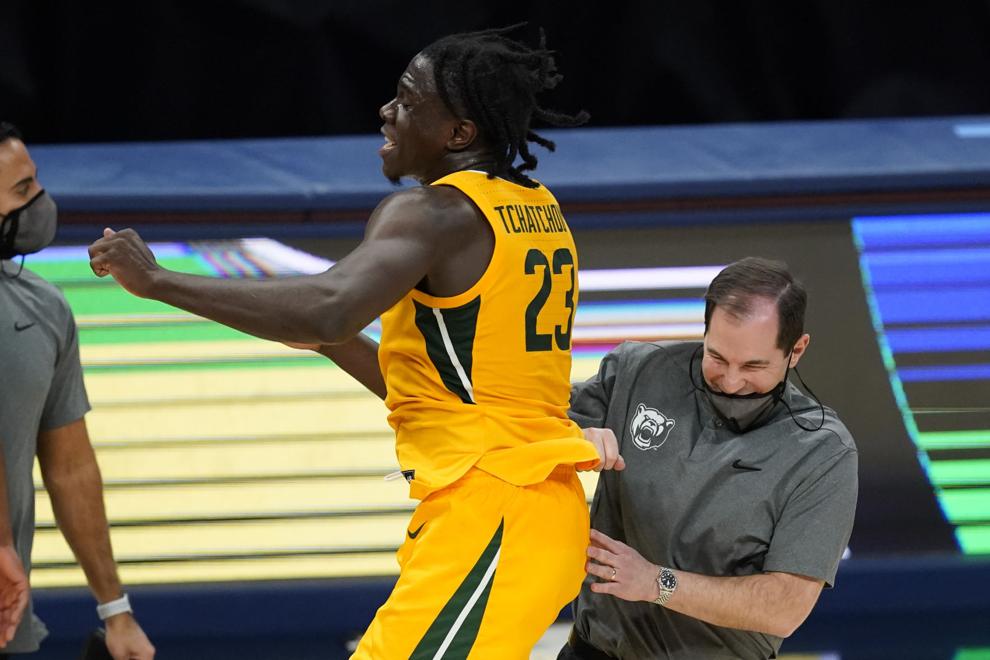 Illinois Baylor Basketball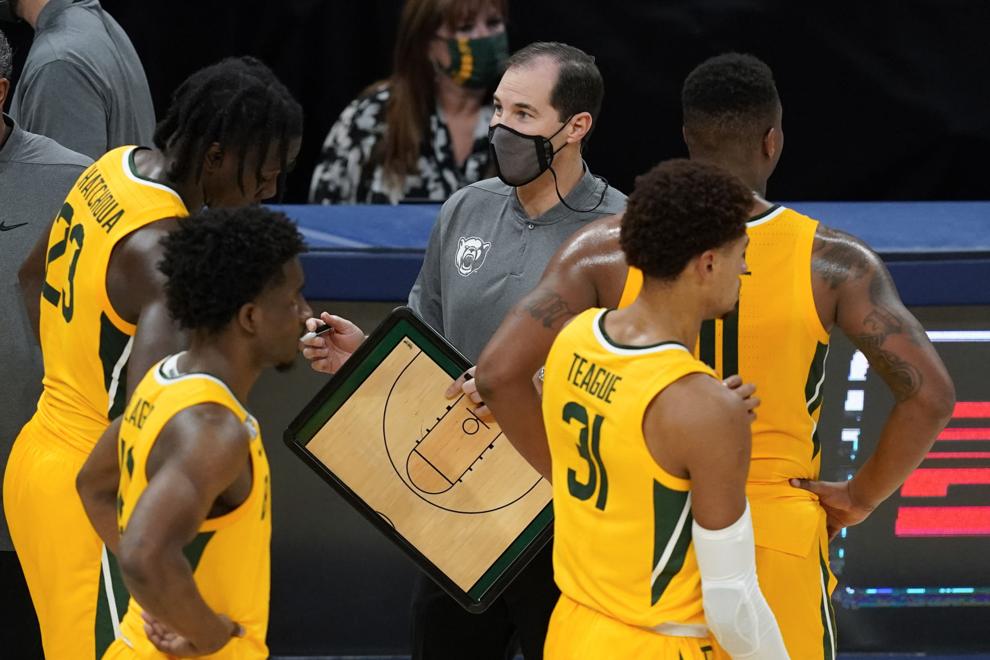 Illinois Baylor Basketball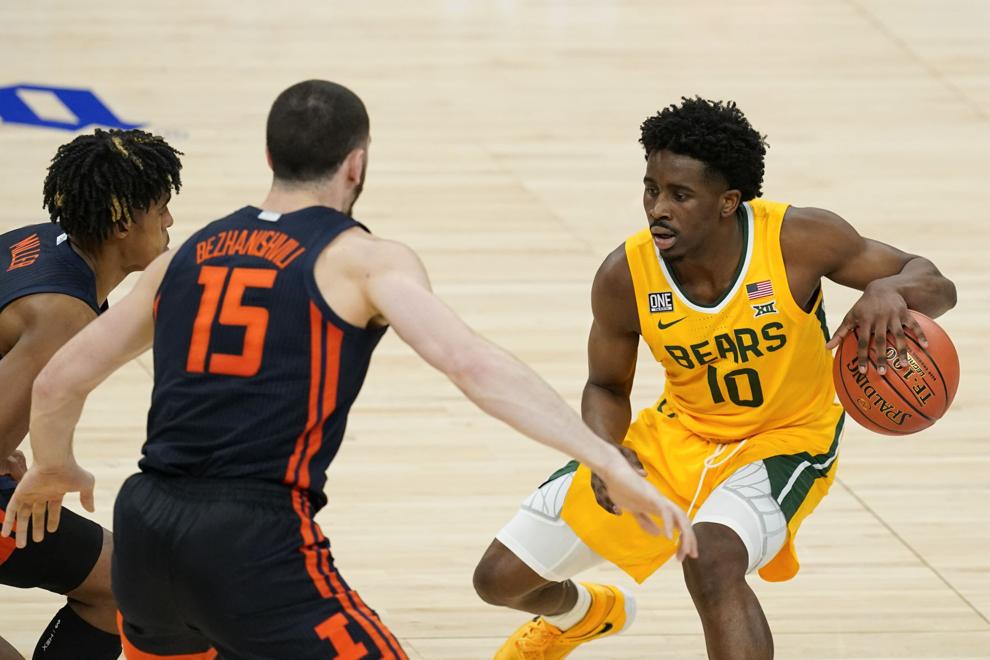 Illinois Baylor Basketball
Contact Joey Wagner at (217) 421-6970. Follow him on Twitter: @mrwagner25