In Underwood's four recruiting classes, only four players have signed during the November signing period: Ayo Dosunmu (2018), Andre Curbelo and Coleman Hawkins (2020), and Luke Goode (2021).
That's not to say Underwood and his coaching staff have fallen empty in the recruiting world. Underwood and Co. have recruited at a high level since arriving in Champaign and have brought in a Top 50 recruit in each of the last three recruiting cycles. They're firmly in the mix to do so again with the 2021 class. They just take their time and sign players into February and through the summer.
Expect that to be the case this year as Underwood looks to build another strong recruiting class following Wednesday's signing of four-star wing player Luke Goode, who is expected to be the only player who signs early.
"What good does a good ranking do early if you've got to put them all together at the end? You've got to see what the final product is," Underwood said Wednesday. "I think one of the things that we've tried to do is be specific and not panic."
Illinois is in the thick of things for guard TyTy Washington of Arizona Compass Prep, the No. 67-ranked player in the country according to 247Sports who is scheduled to make his decision on Sunday. The Illini are also firmly in on big man Mac Etienne of Brewster Academy (New Hampshire), the No. 43-ranked player according to 247Sports.
There's still plenty of time left and Underwood said the team will be continue to be "very active" on the recruiting trail.
"I do know that there are some kids we've been involved with for a few years who are going to go in the spring and that's OK," Underwood said. "We're actively involved. Obviously with the decision of Ayo to come back and you pair that with what could be Trent leaving. There's stuff down the road with what happens if those kids come back, we'll deal with that at a later time. Obviously we'd like to find a primary ball handler and see what that looks like. We're going to continue to prod and look all over the country and all over the world for those guys."
Dosunmu was the only player in the sizeable 2018 class to sign early. Giorgi Bezhanishili, Alan Griffin, Tevian Jones, Andres Feliz, Anthony Higgs and Samba Kane each signed in the spring. In 2019, no player signed early but Kofi Cockburn, Benjamin Bosmans-Verdonk and Jermaine Hamlin were all spring or summer additions to the team.
Adam Miller committed last November but didn't sign until the spring but Curbelo and Hawkins were both fall signings. Brandon Lieb committed in the summer.
There's patience that comes with building a roster, and Underwood and Co. certainly prove to have it. This year is all the more complicated with the COVID-19 pandemic raging on that has led to a ban on in-person recruiting visits and an extra year of eligibility for current players. On top of all of that, Underwood said he expects a one-time transfer waiver to be approved in the spring, which will invite a free agency-like atmosphere into the college game.
"I think right now our approach has been pretty singular: Let's try to sign the guys we know we need and that we want and that fit us," Underwood said. "Let's not go out and try to take a reach on somebody or a gamble on somebody simply to not put us in a scholarship situation. We know the transfer waiver will probably pass. That's going to open a lot of things up in a lot of different areas as well. It could make for a wild spring. We're trying not to put ourselves in a spot that's uncomfortable if those guys do come back but we're trying to address our needs as well."
Underwood called Goode, a 6-foot-7, 200-pound four-star wing from Fort Wayne, Ind., a perfect fit. But there's more work to be done, even after Illinois missed on several top targets this offseason. Oak Park Fenwick four-star forward Bryce Hopkins committed to Kentucky. Four-star wing Jordan Nesbitt of St. Louis committed to Memphis. Another four-star wing, David Jones, committed to DePaul.
But Illinois is still right in the mix for Washington and Etienne. Getting one, or both, of them could boost Illinois into the top half of the 247Sports rankings. The Illini are currently 11th in the Big Ten and 74th in the country. That's compared to the third-best ranking in the conference and 17th a year ago.
As Underwood as shown in the past, there's plenty of time.
"We're continuing to beat the paths," Underwood said. "I've got one of the best staffs in the country in terms of guys getting players but they're going to get the guys who fit us. I think COVID has changed the scenario where a lot of kids are going late. I'm expecting a semi-wild spring from the standpoint of transfers and guys singing late."
---
31 amazing Illini basketball history photos
1987
Ask Kendall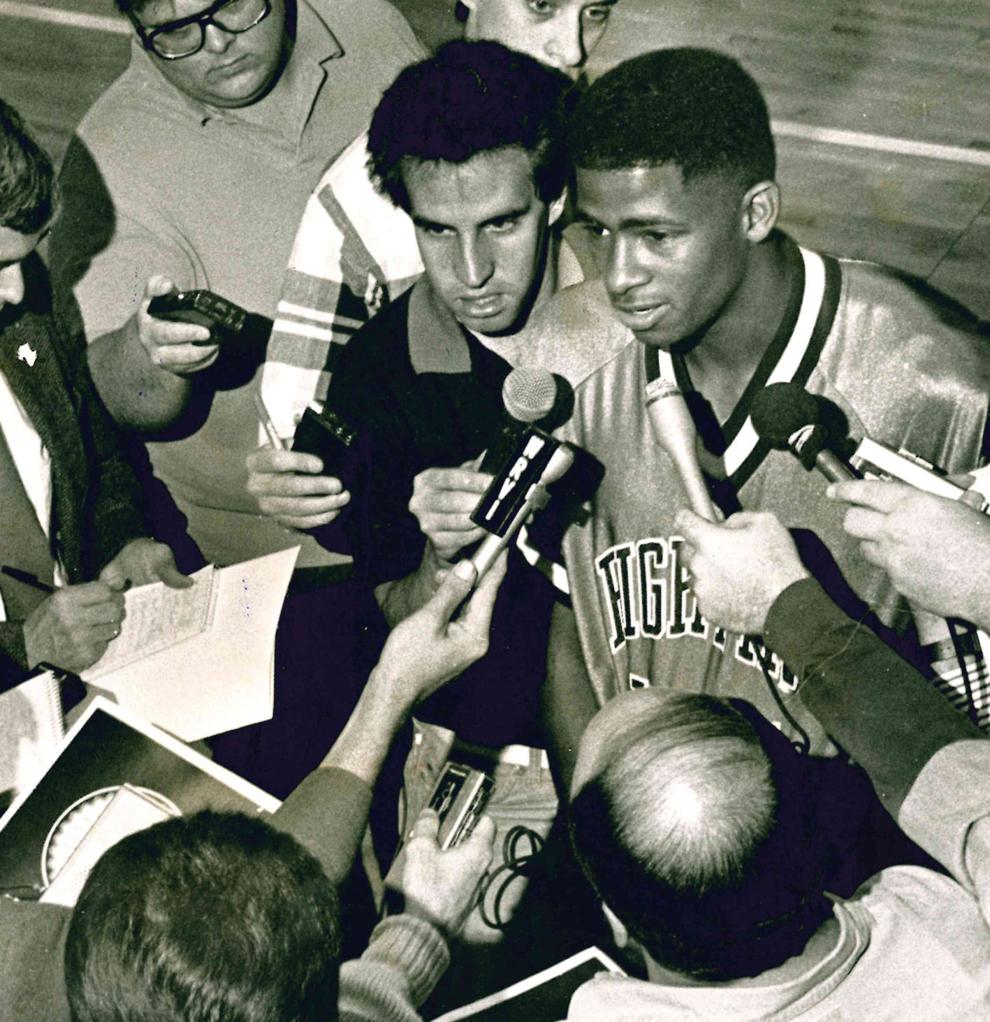 Big Reach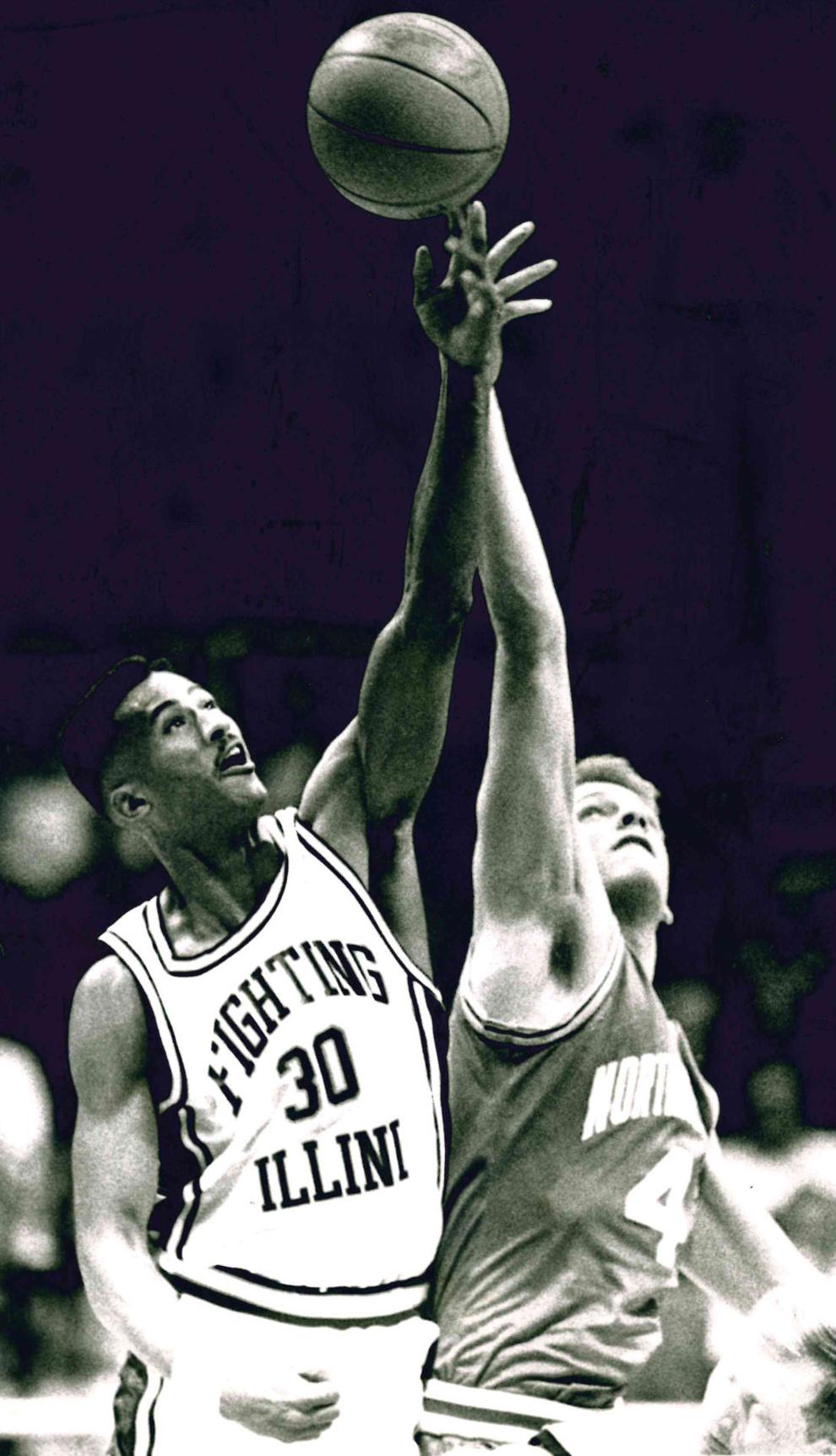 Celebrate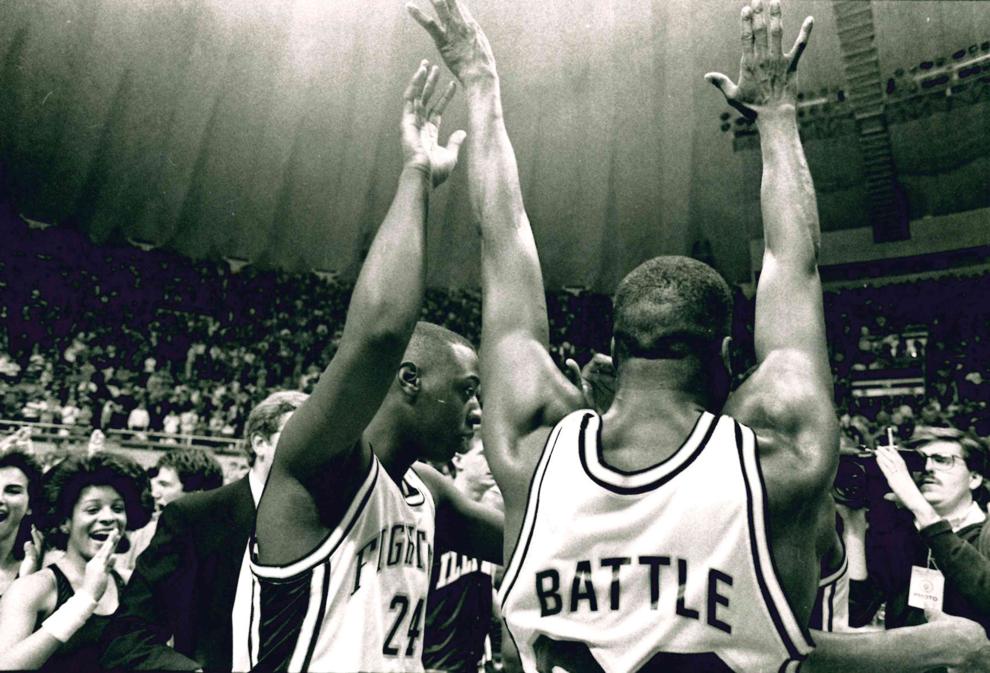 Lou Henson in 1993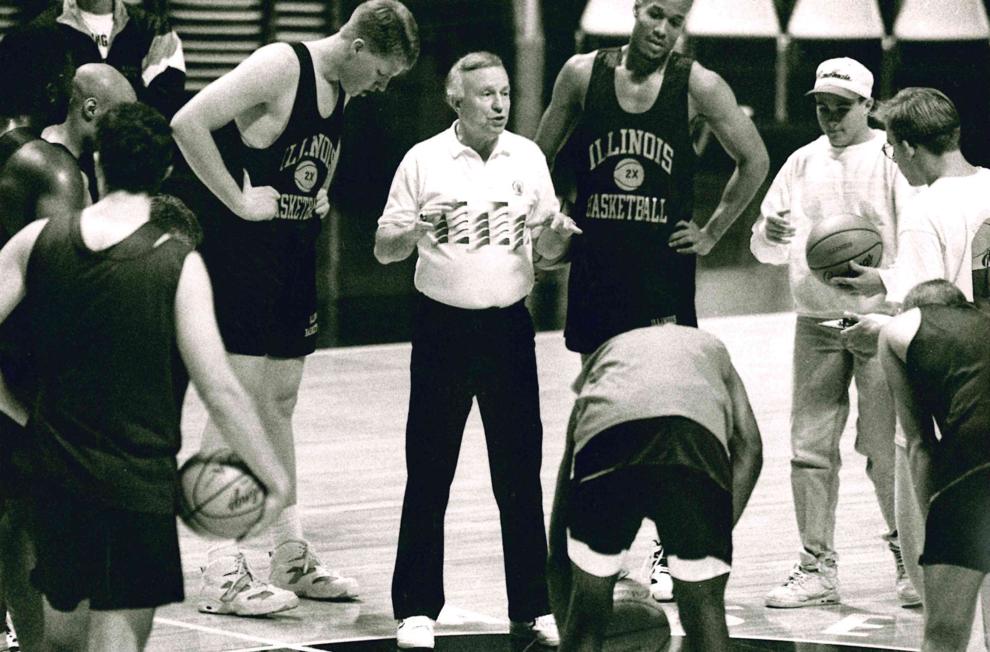 Cheerleading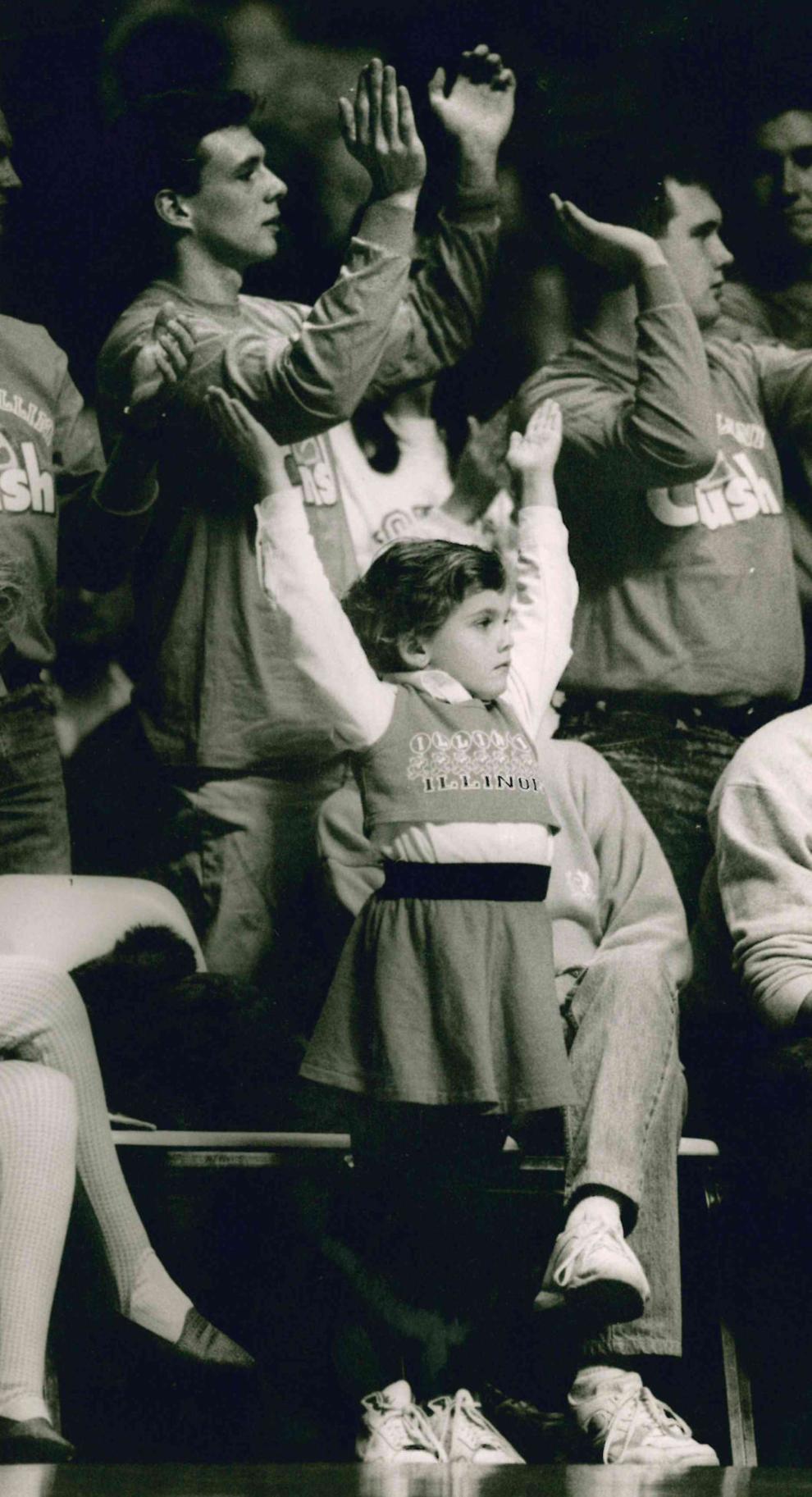 Chief Illiniwek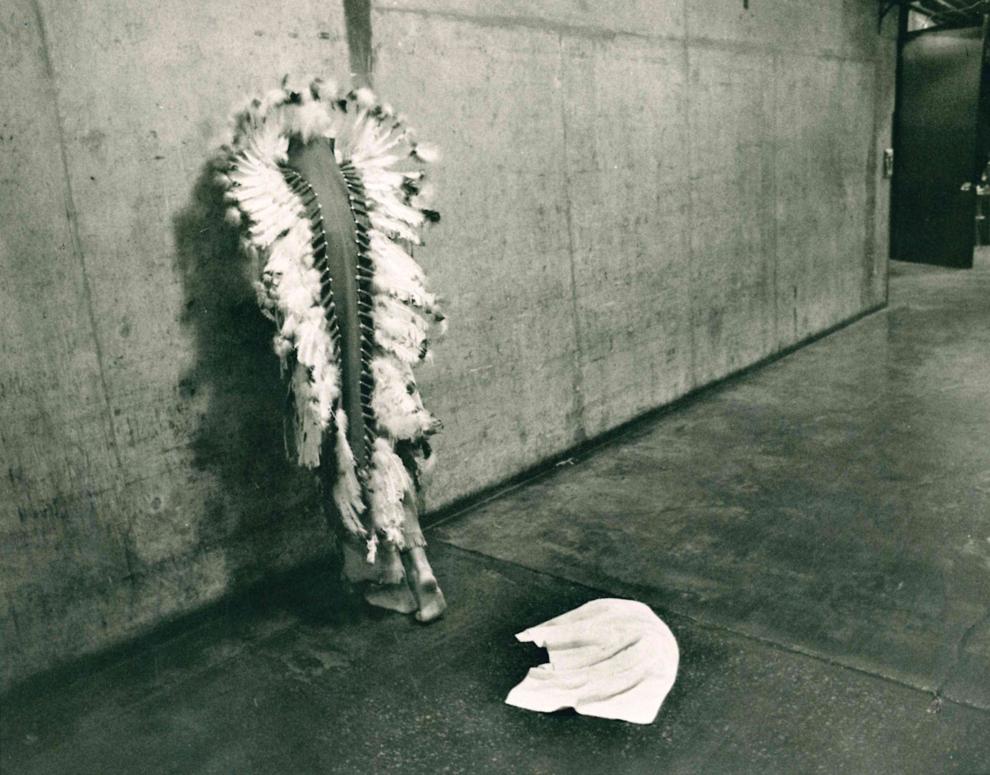 Coming through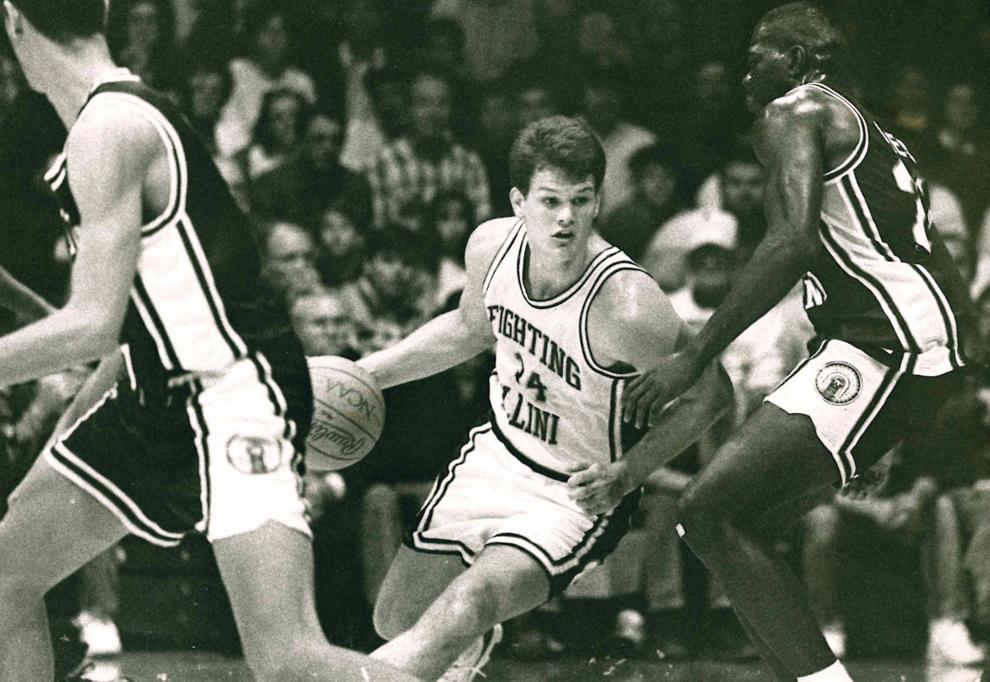 Distraction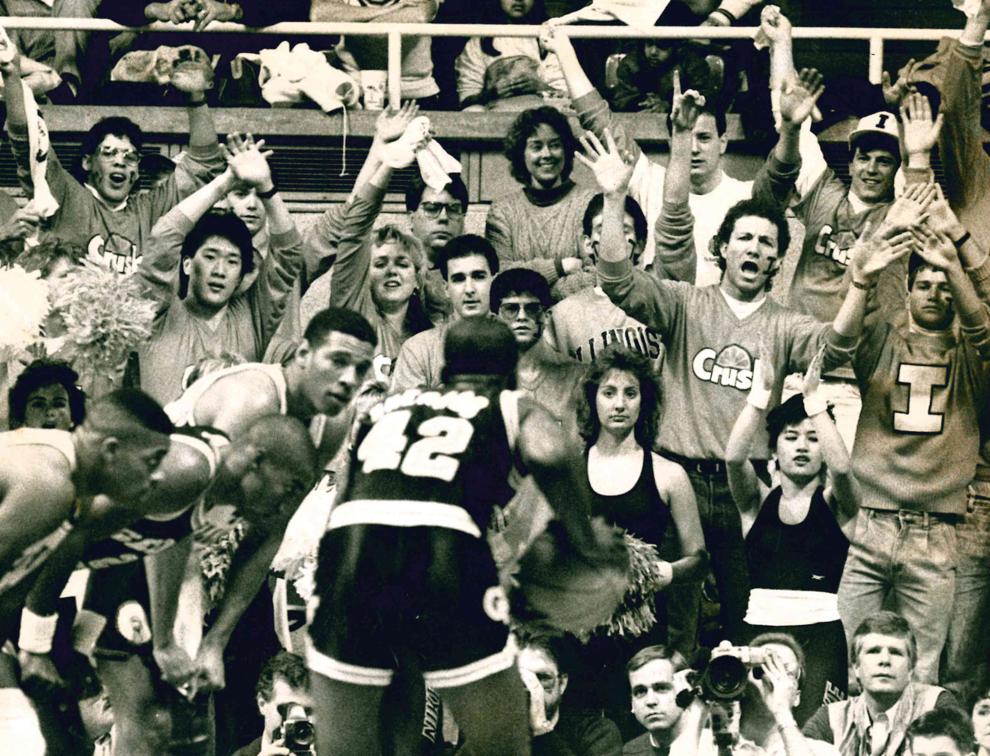 Easy does it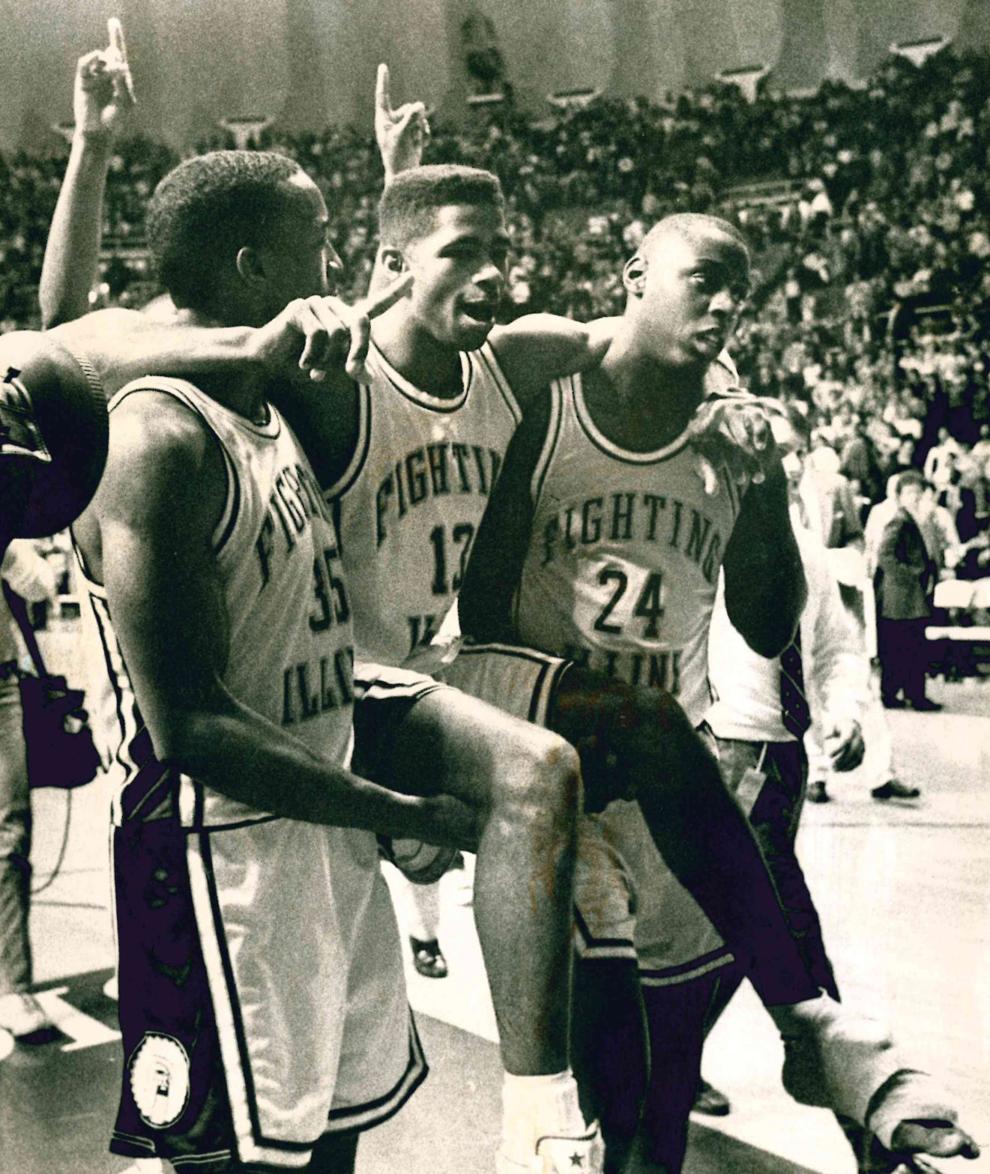 Efrem Winters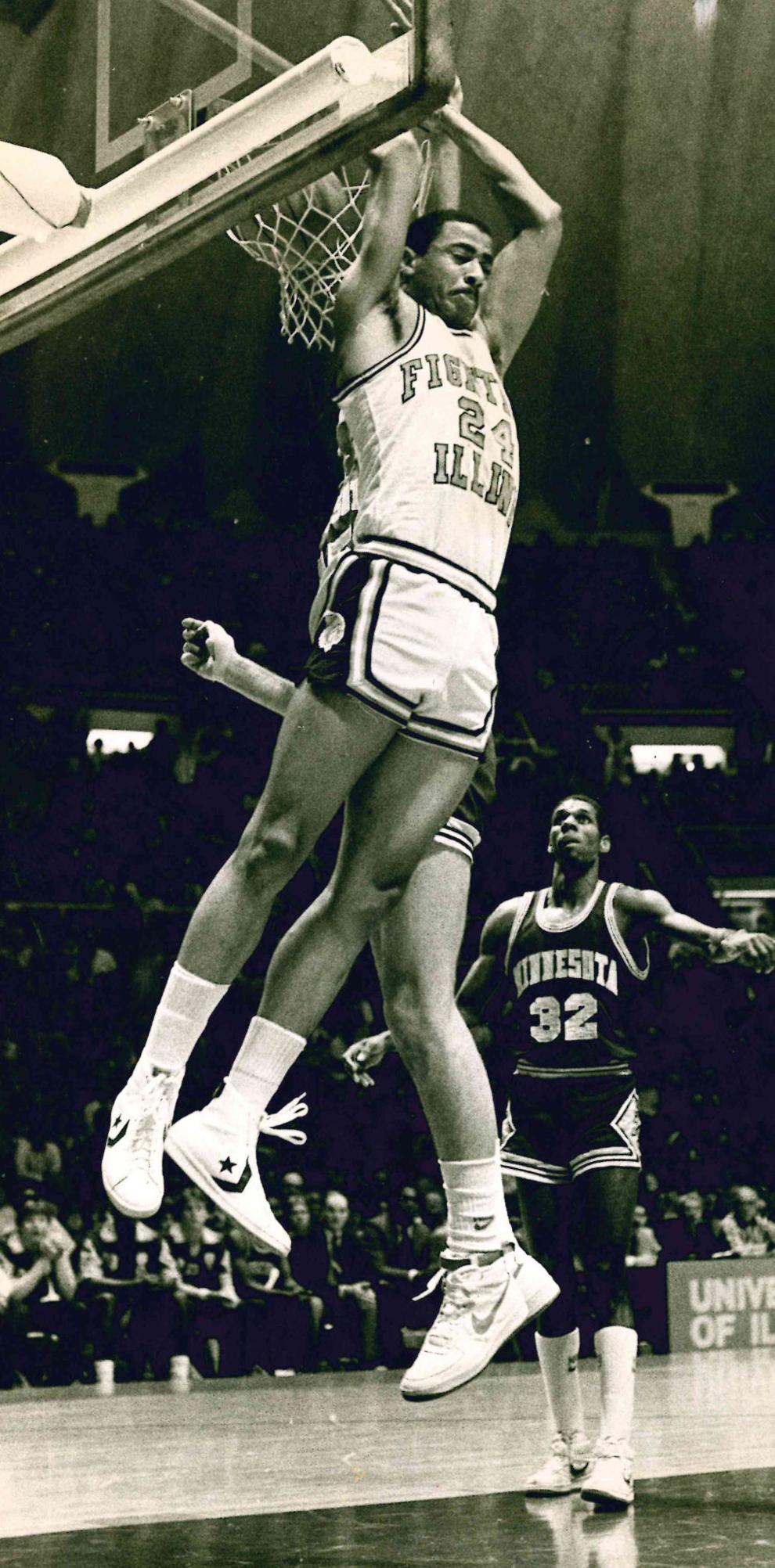 Efrem Winters
Fierce Rebound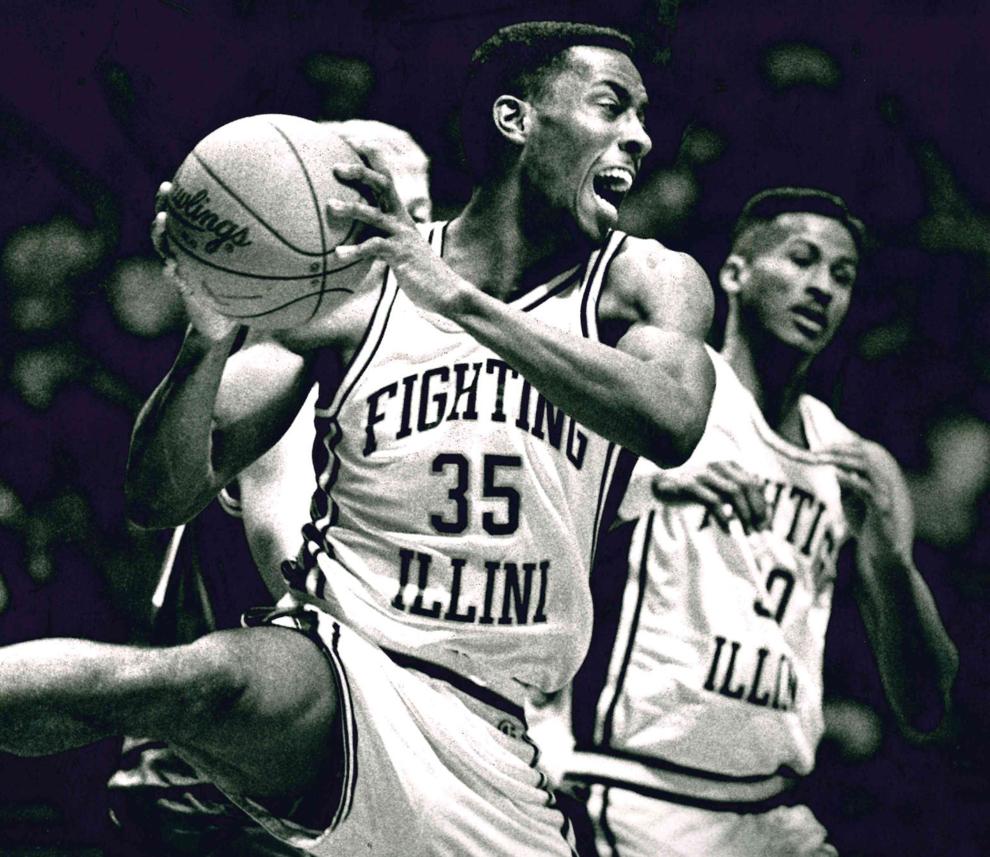 Free for all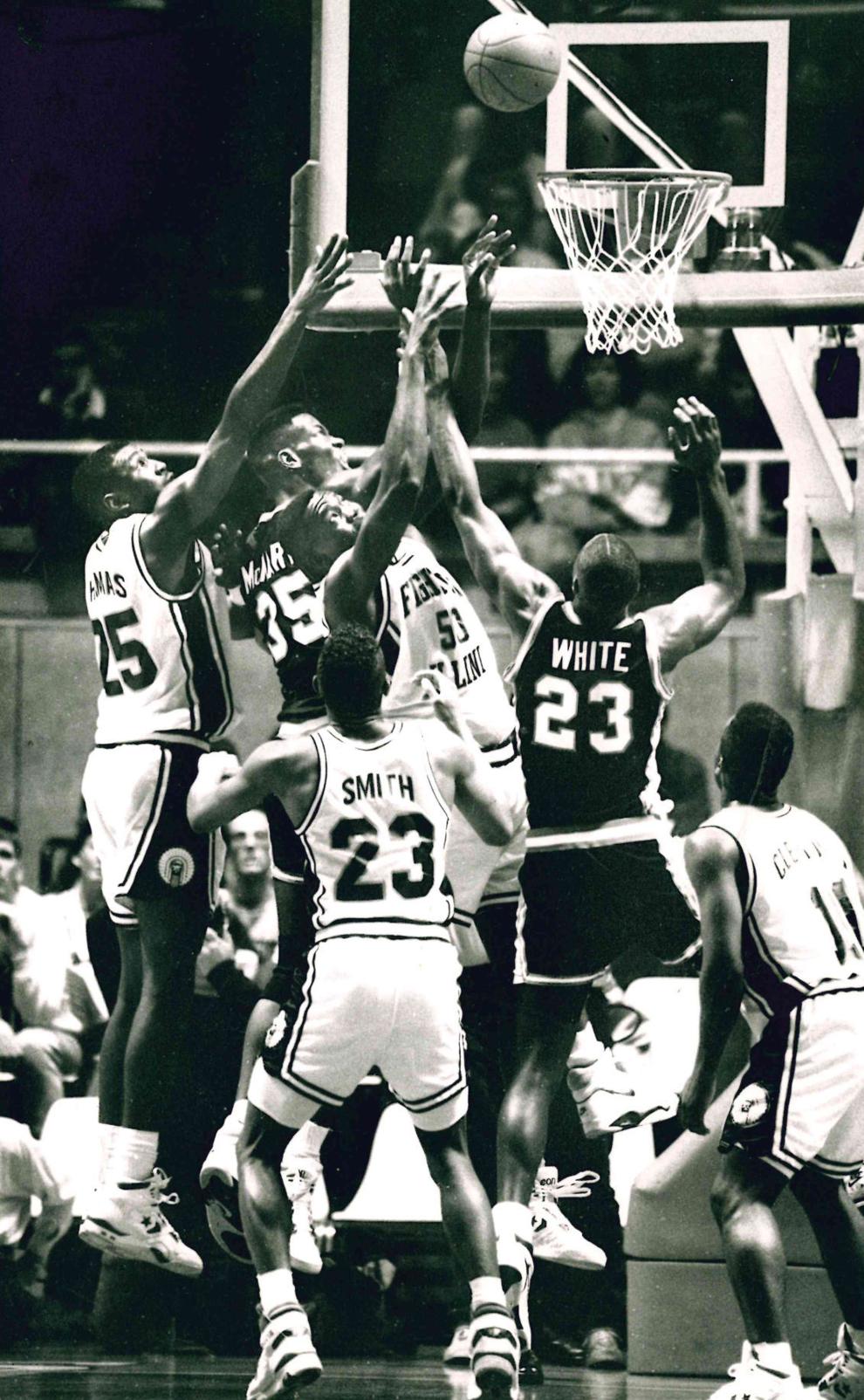 Getting physical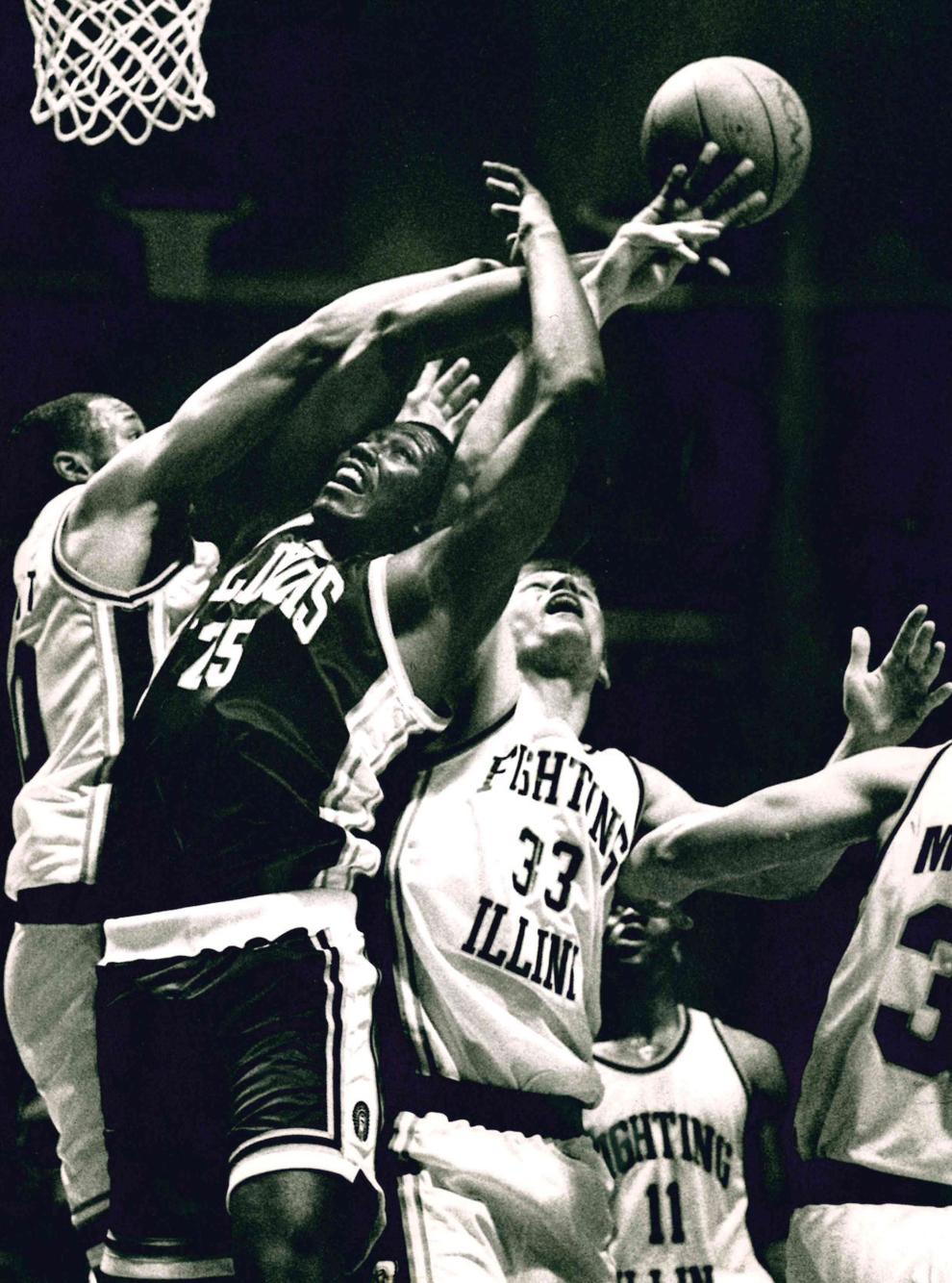 Hero of the hour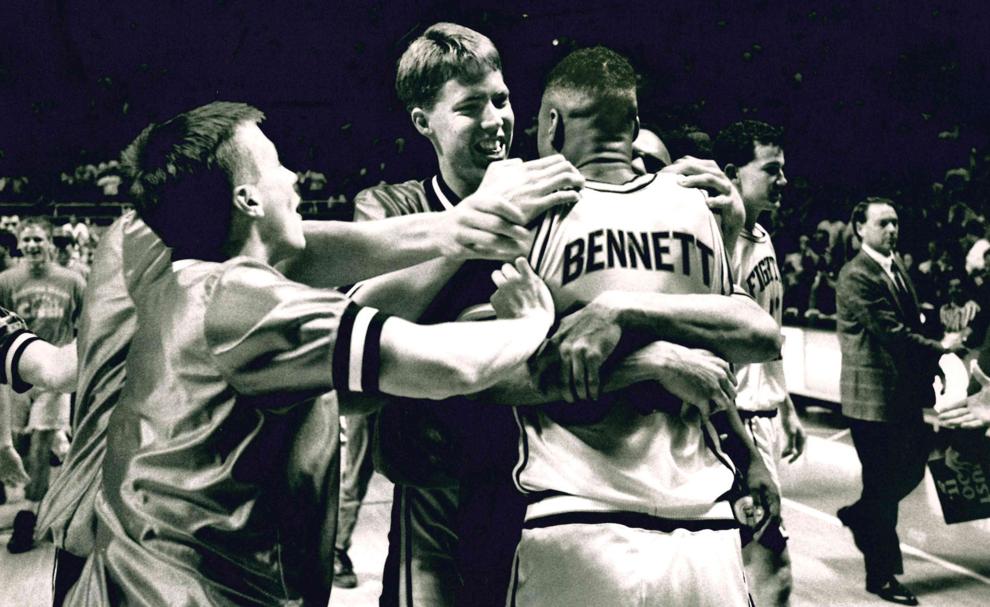 Illinettes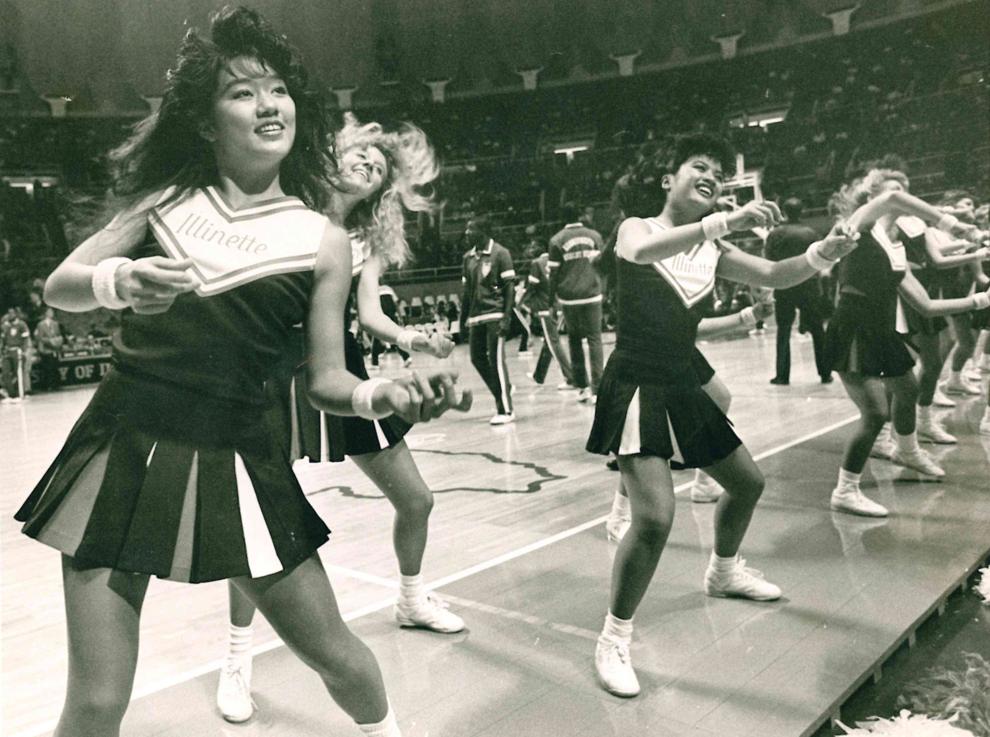 Illinois v. Iowa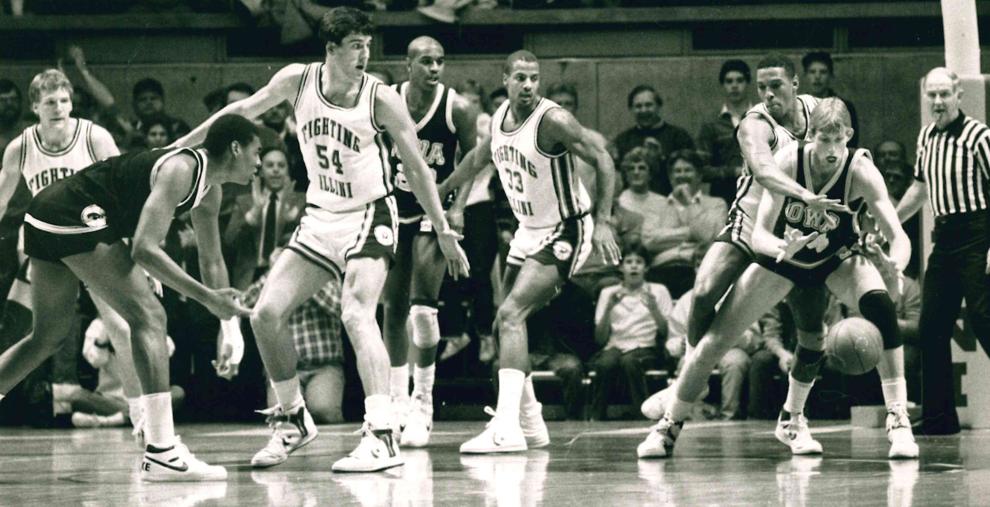 In traffic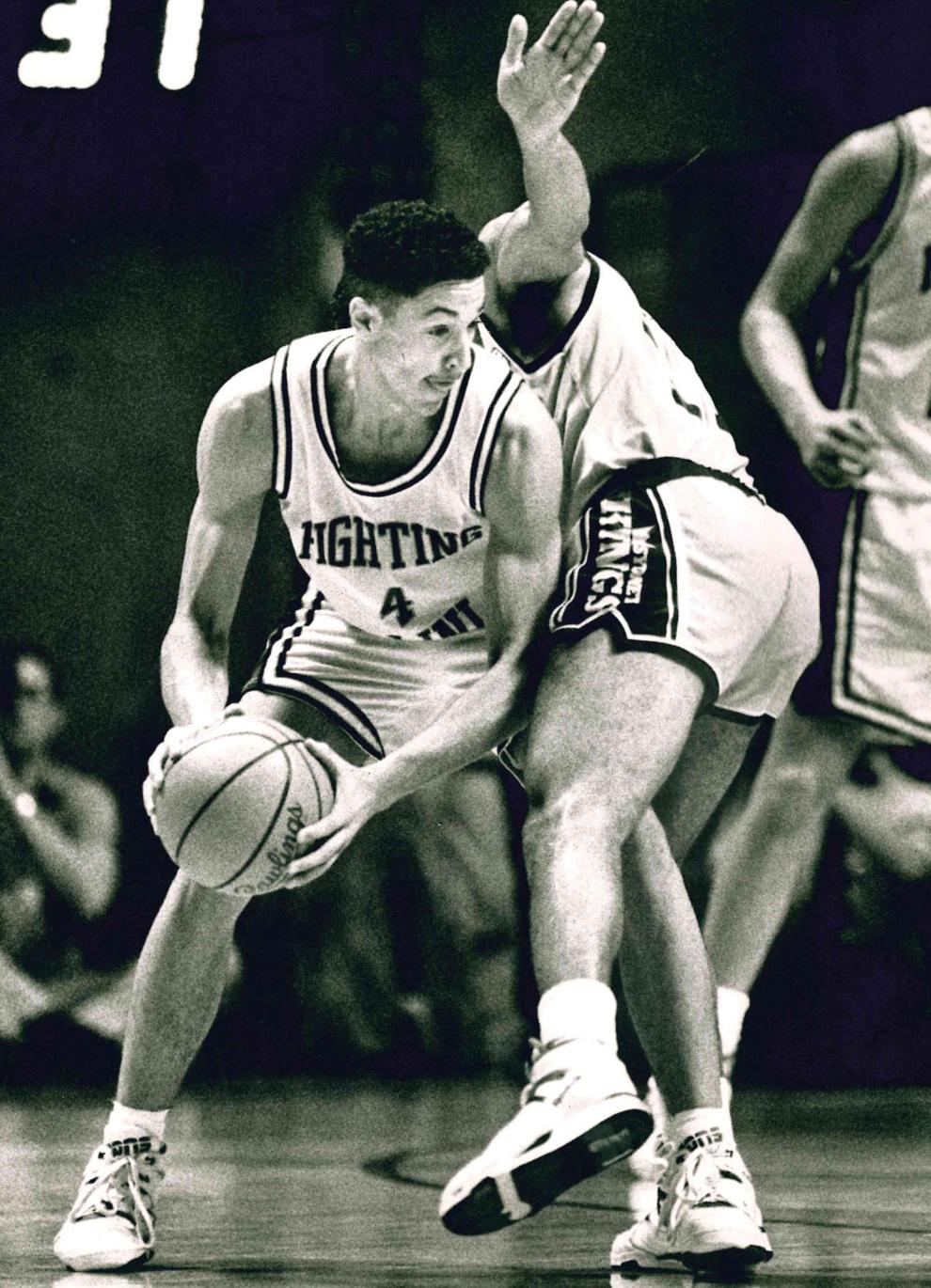 Kicking back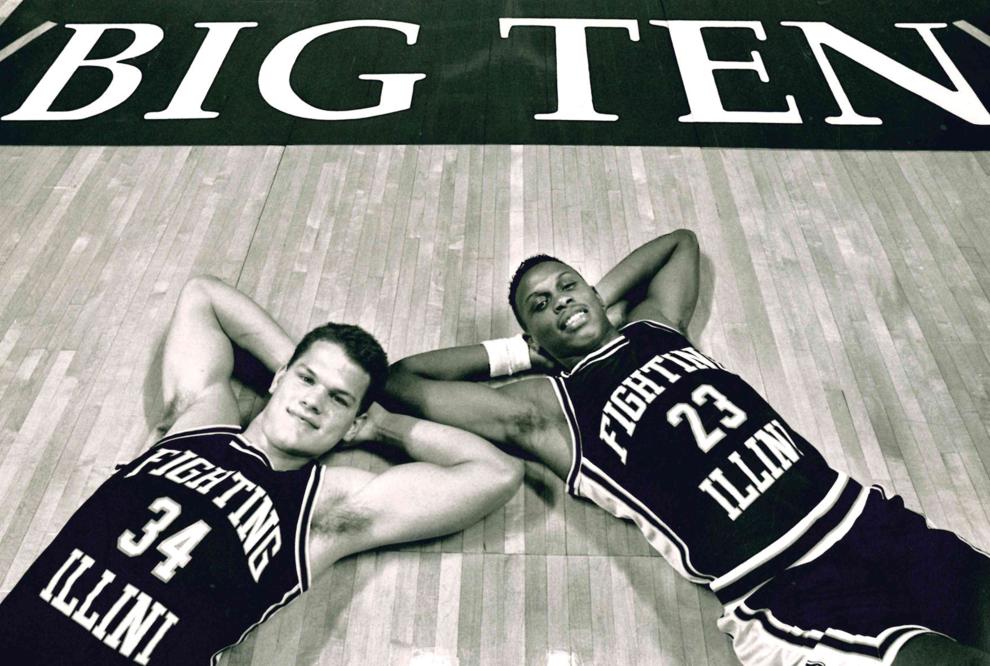 Long bombs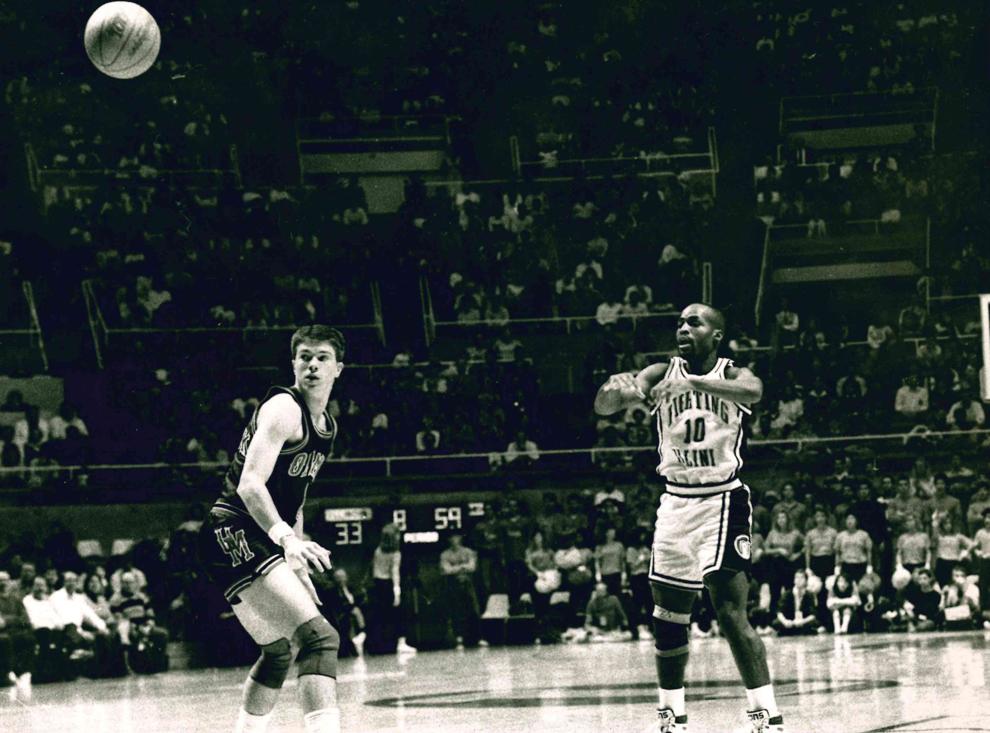 Nick Anderson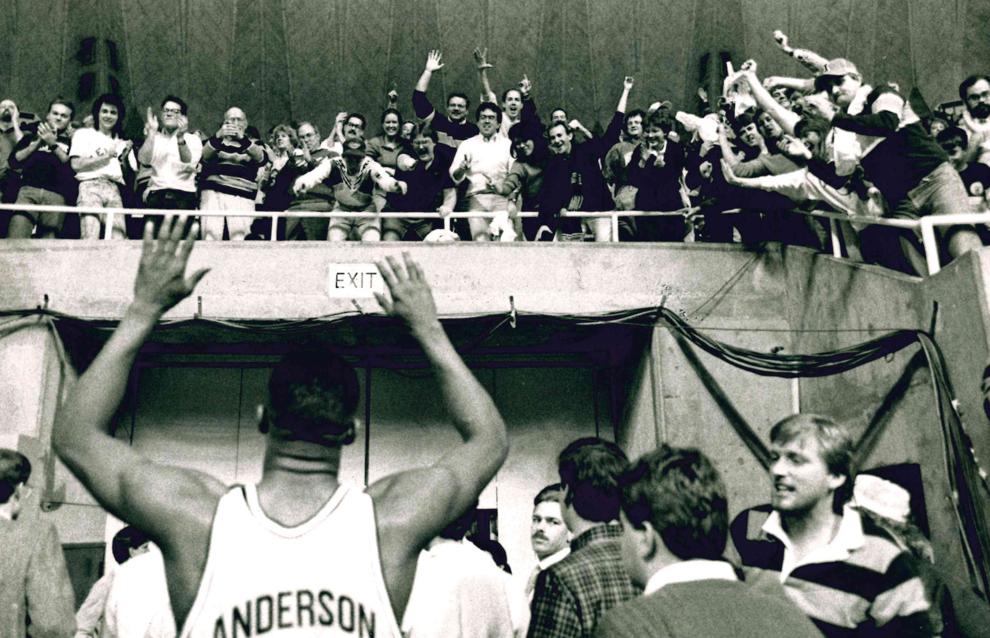 Pep band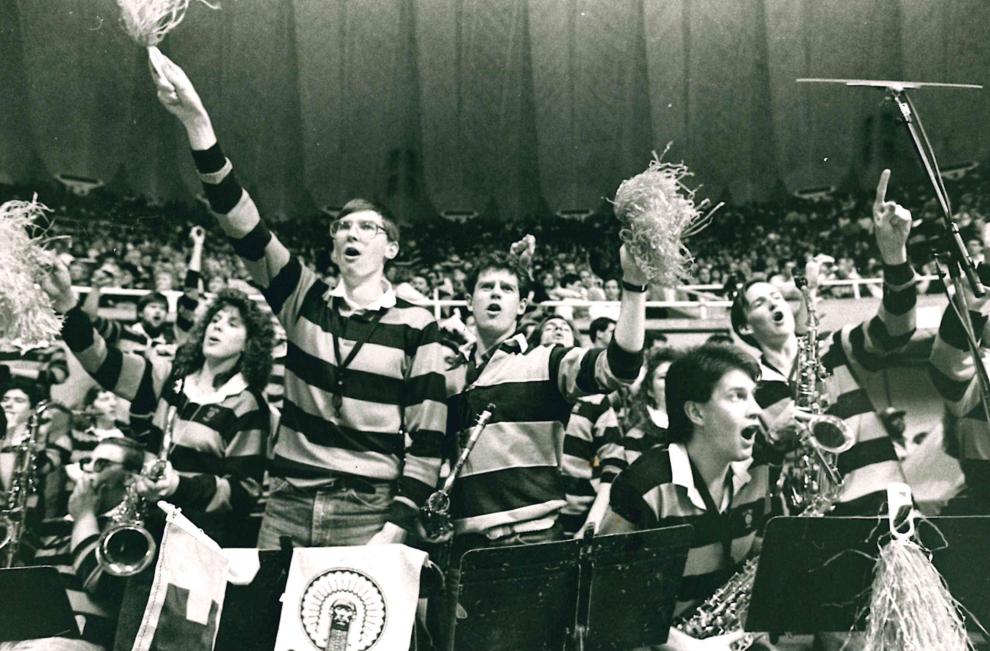 Rebound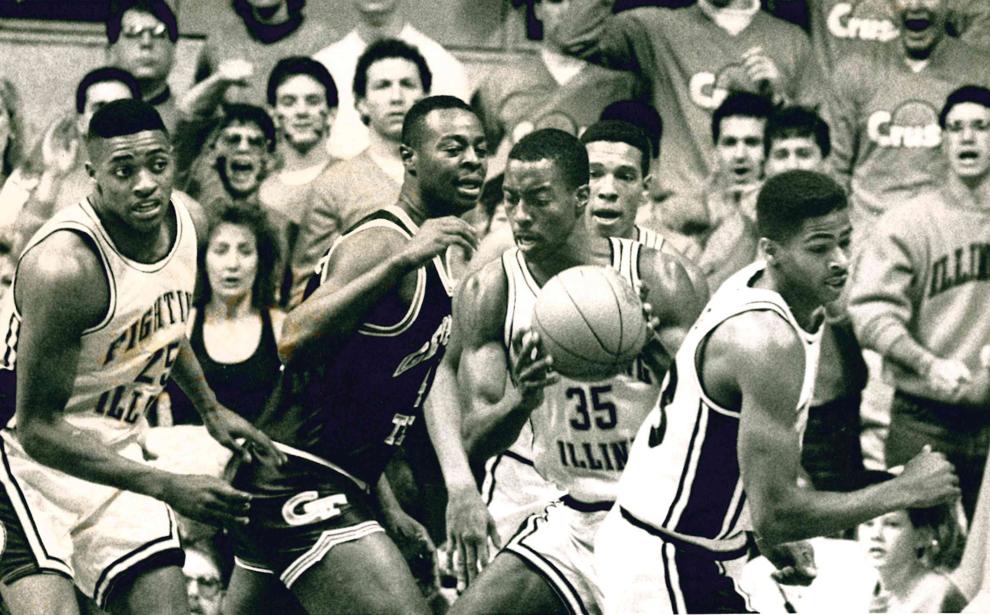 Relatives?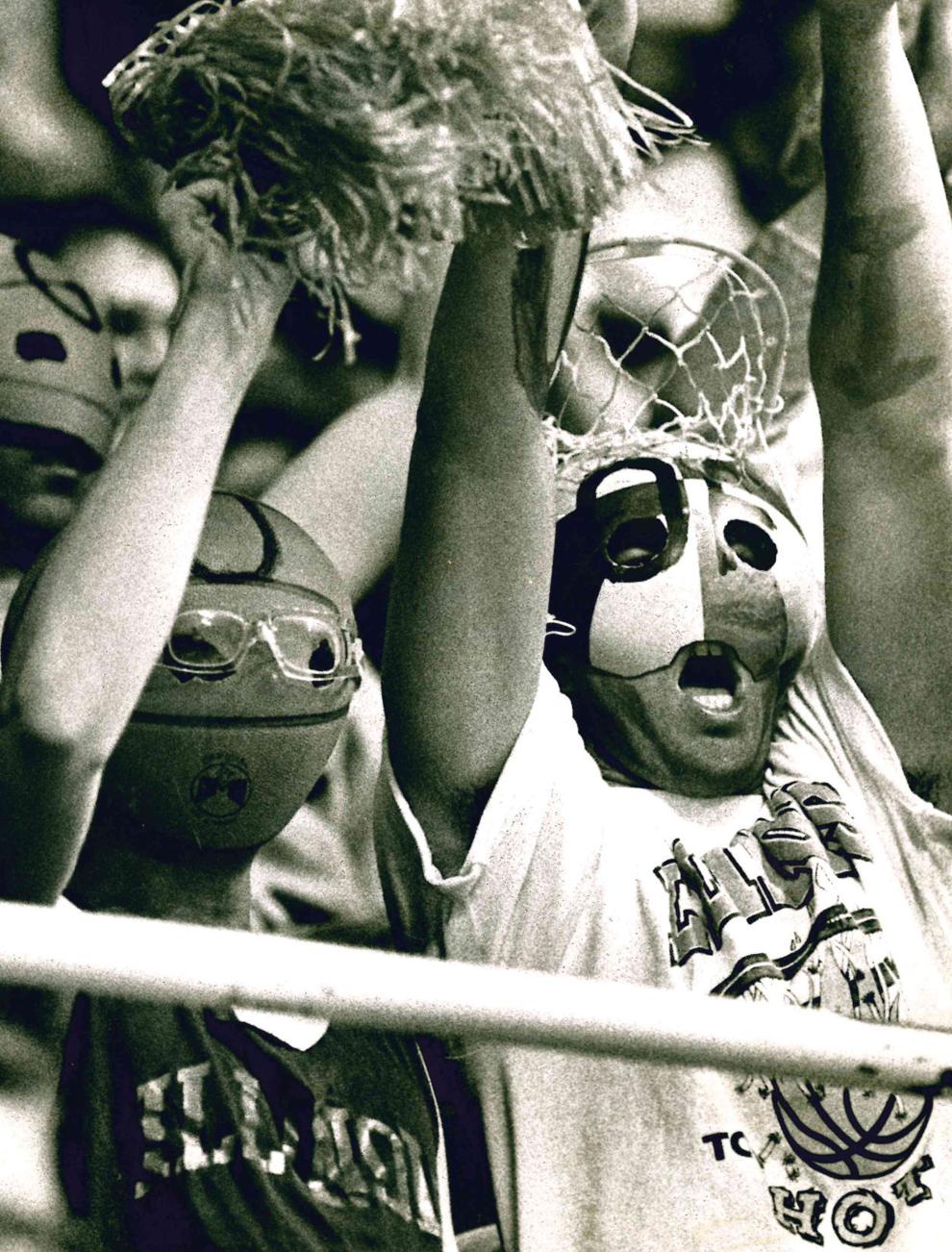 Talk of the Big Ten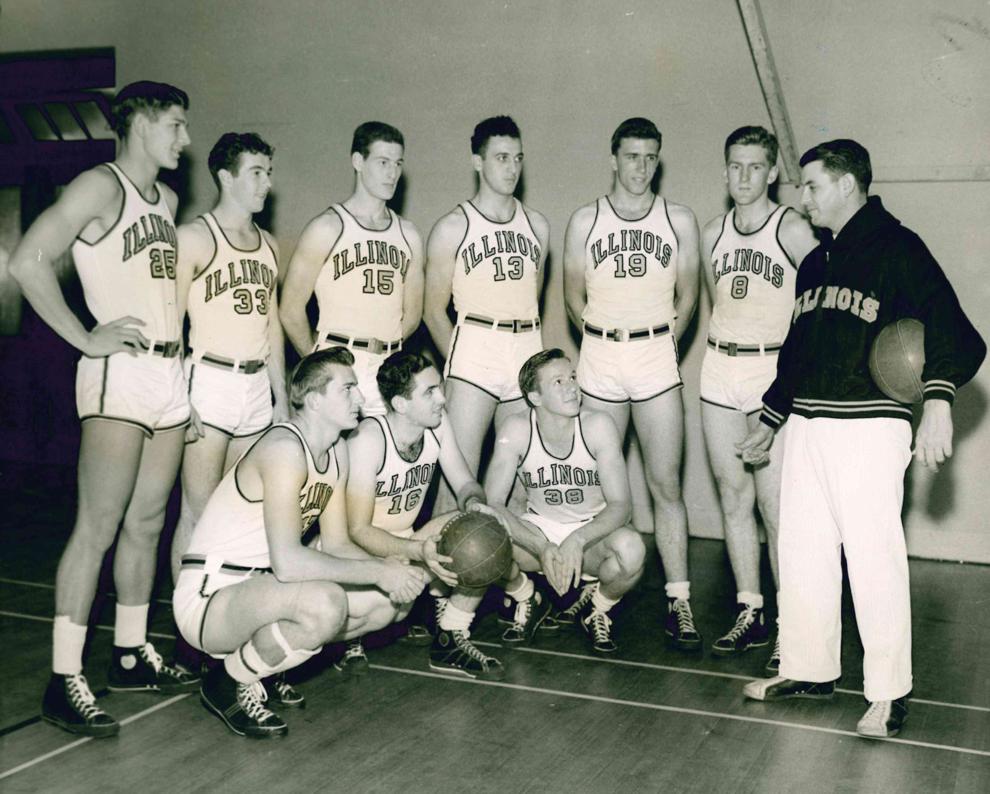 To the wire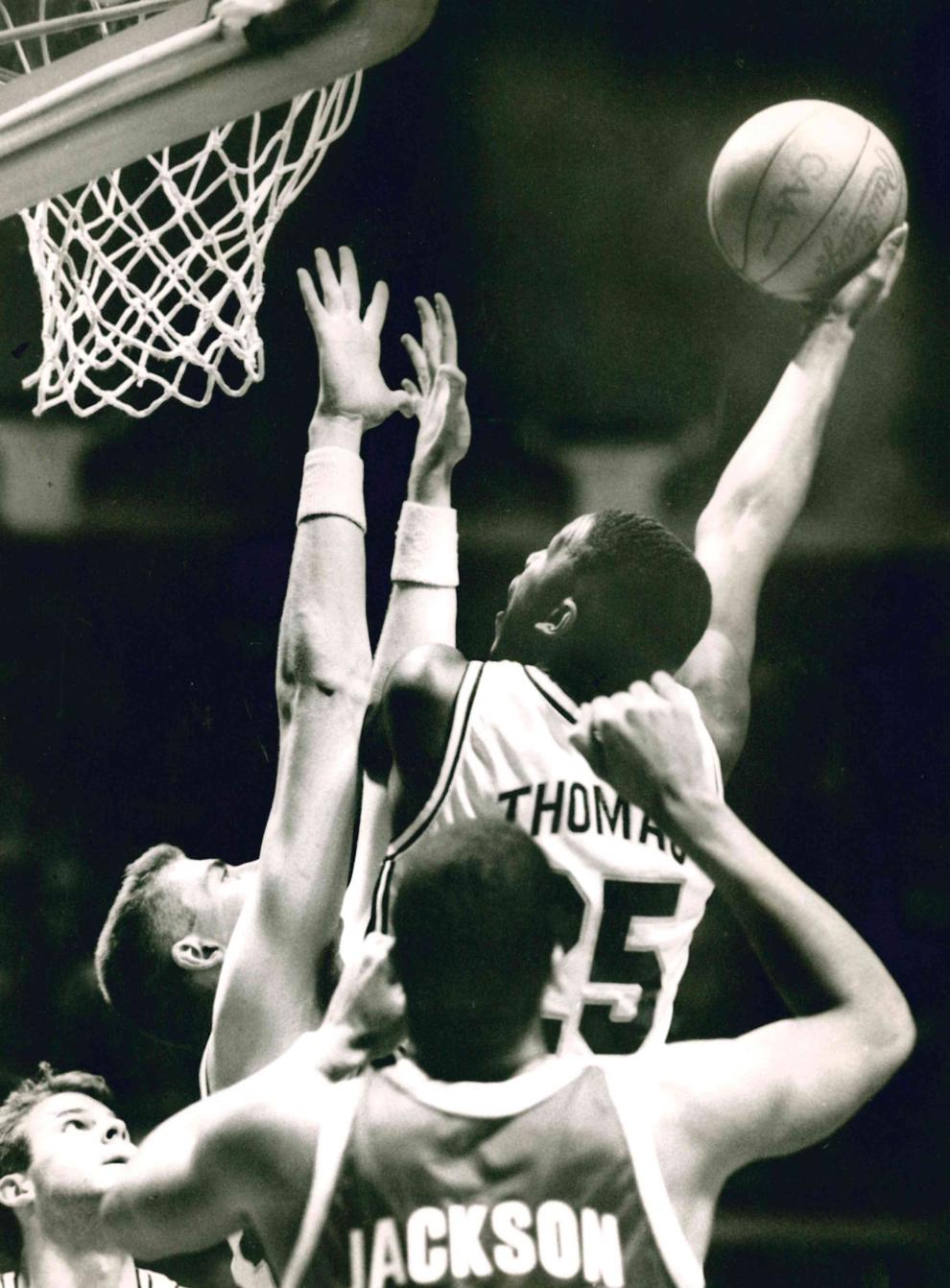 Tony Wysinger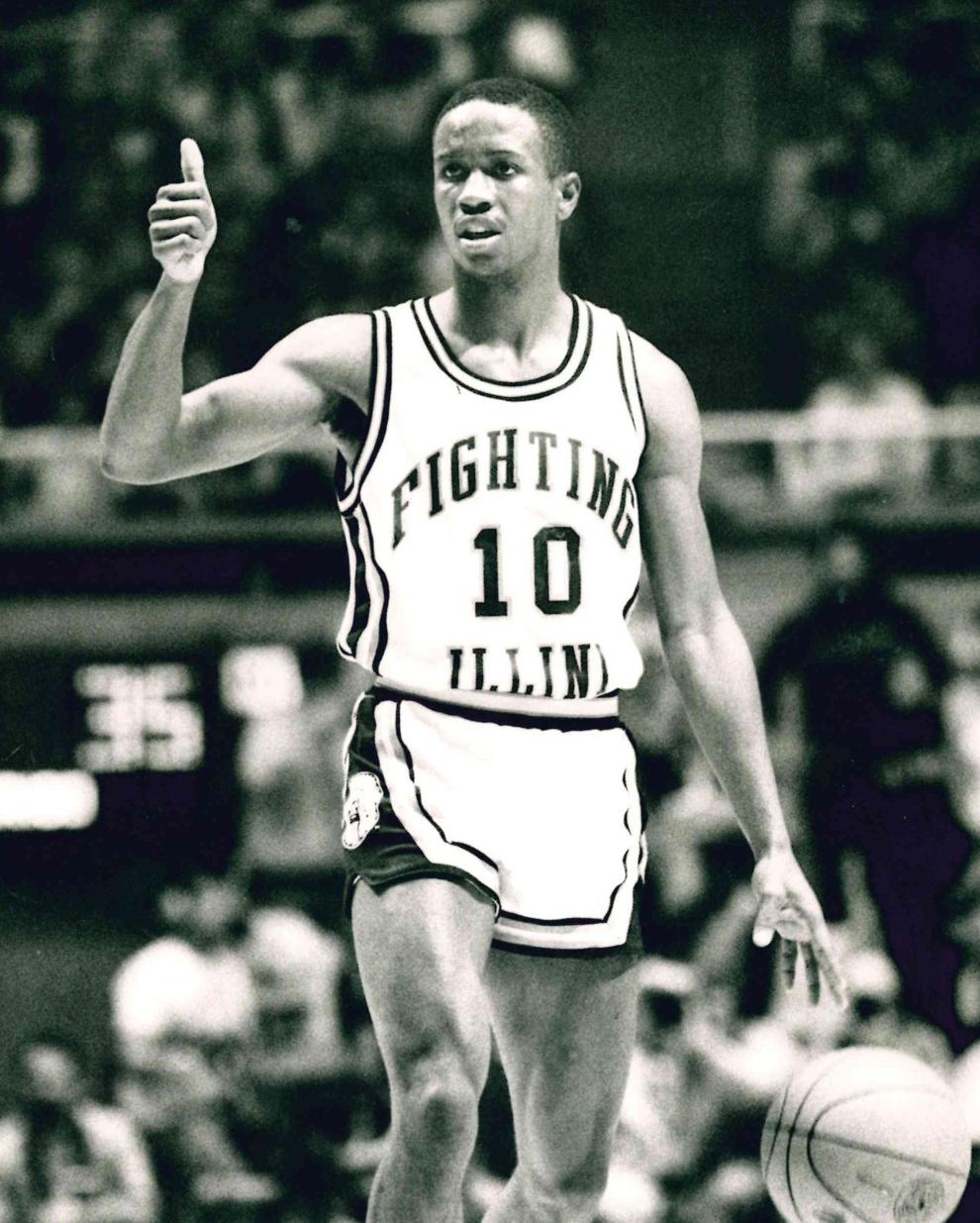 Warming up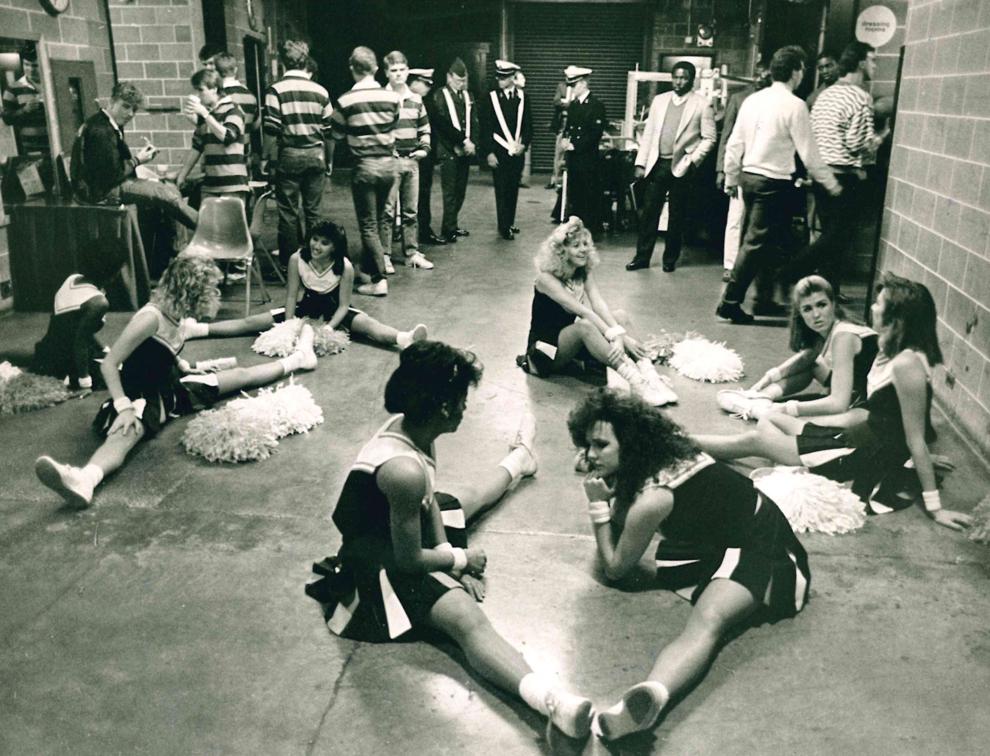 Whiz Kids Big Ten champs in '42, '43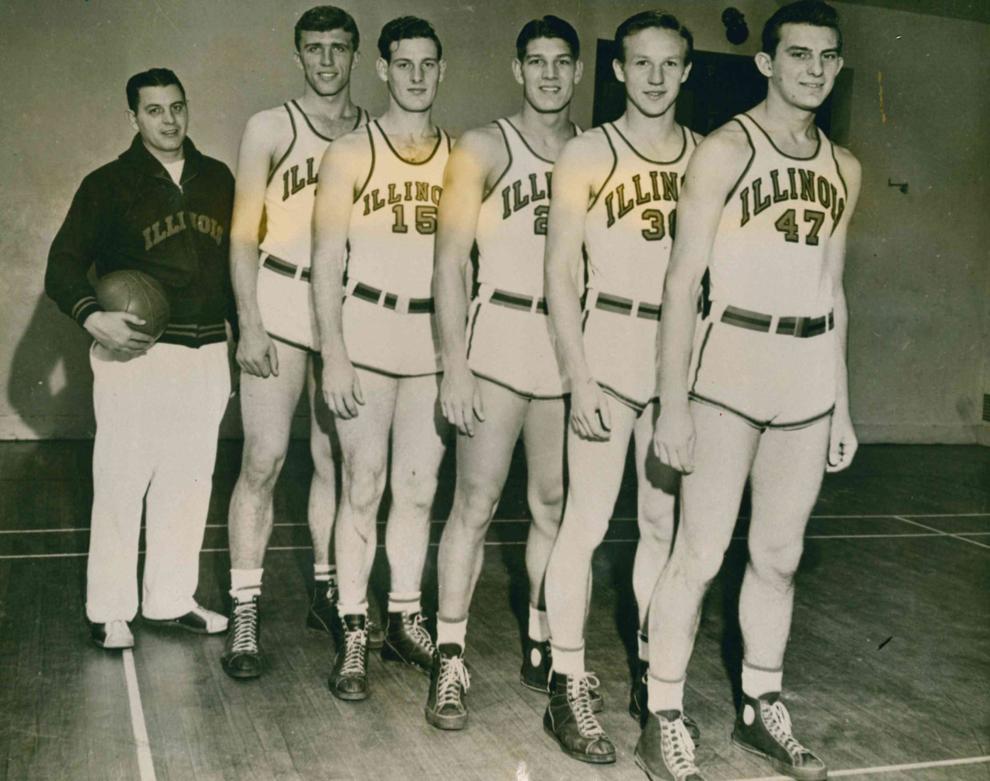 Wrong, Mr. Referee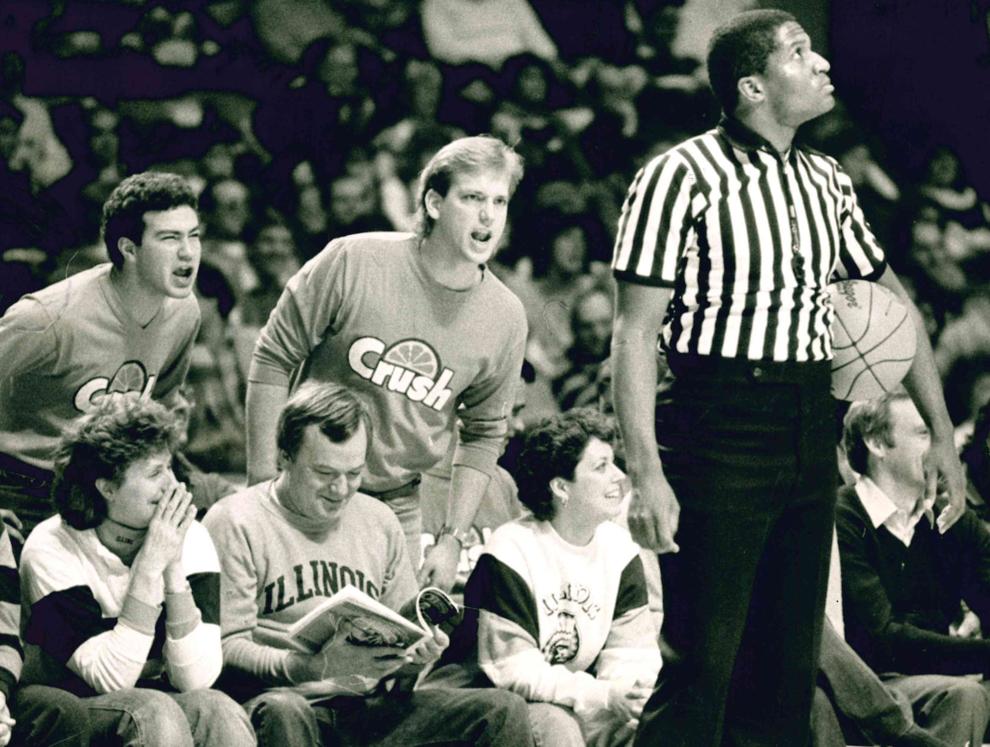 Contact Joey Wagner at (217) 421-6970. Follow him on Twitter: @mrwagner25