CHAMPAIGN — It didn't much matter who was guarding Kofi Cockburn. The Illini planned to feed their 7-footer and let him eat until he was full.
The plan was to find him early and often. Minnesota forward Liam Robbins, a transfer from Missouri Valley Conference school Drake, was tasked with trying to defend Cockburn. To no avail.
Makes sense. Though the two are listed at 7-feet tall, Cockburn is listed as 50 pounds heavier.
"He's never gone against a guy like Kofi in his life," Minnesota coach Richard Pitino said. "Not many have. He's transferring up from the Missouri Valley. I don't think they have guys his size at that level. They don't have many guys his size at our level. I think a lot of the credit belongs to Kofi. You have to put pressure on him when he's on defense and we weren't able to do that."
Robbins drained a couple of 3-pointers early to help Minnesota jump out to a brief eight-point lead, but Cockburn planted two quick fouls on Robbins to slow the production. Robbins went to the bench with 16:29 left in the first half because he had two fouls.
Meanwhile, Illinois kept feeding its big man.
"It didn't matter who was in the game; we were going to try to establish that," Illinois head coach Brad Underwood said. "Obviously Robbins impacts that team dramatically on the offensive side. We saw that with his two early 3s. Yet, the one thing that happens in the Big Ten is you don't play all-time offense. You have to go guard somebody on the end and defend. We felt like that was a matchup that could be great for us. (Tuesday) Kofi was very, very good. Robbins is a heck of a player. He's going to have a great year in this league."
Like-size ... kind of 
Though the Robbins and Cockburn are like-sized in height, Robbins was no match for Cockburn physically. But playing against someone near his height allows Cockburn to play a bit differently.
He tries to overpower smaller defenders but can show his game against bigger and taller defenders. He hit hook shots and used drop steps to move his way to the post.
"You take advantage of undersized players and you try to use your power and you try to finish over them," Cockburn said. "Bigger opponents give you the opportunity to use your skill and you're able to take your time, basically. (Tuesday), I focused on getting to my spot and those are the shots I practice everyday. I get up a lot of reps with those shots and that's why I'm capable of making them right now."
Teaching lesson
Andre Curbelo dished out nine assists on Tuesday, a dynamic performance from a crafty guard. But in the first half he tried a bounce-pass to Giorgi Bezhanishvili that was ruled a kicked ball.
Underwood was irate and quickly subbed Curbelo out. Before Curbelo got to his socially-distanced seat, Underwood pulled him aside and leaned in his ear for a brief chat.
"I think the one thing that I want him to understand, he thinks everybody is going to catch every pass that he throws, and that's a great mindset to have," Underwood said. "He is very capable of that. I thought he threw that one a little too early to Giorgi and he was going to put Giorgi with a really bad spot to have to do something with it, and just understand if he waits another step or two, maybe it's a different angle to pass it. He can't just complete it. 
"He has to make sure there's success on the back end of that and I thought that would have been a tough spot."
Speaking of Curbelo
Cockburn may owe him lunch at a later date. Curbelo puts passes right on the money for the Illinois big man to slam home. On one play in the first half, Curbelo passed to Coleman Hawkins and pointed to Cockburn for an entry pass. Hawkins didn't make the pass, so Curbelo got the ball back and fired it into Cockburn for a make at the rim.
On another play, Curbelo bent around a defender and dropped a pass off to Cockburn for an easy bucket. Cockburn has talked about his need to be ready for those passes from Curbelo. After a rough play late in the Missouri game where he didn't corral that, he rectified that on Tuesday.
"It's incredible, man," Cockburn said. "Incredible IQ, really gifted passer. It's just about expecting it, always being ready with my hands and knowing to trust him and he's going to make the right plays and pass that at the right moment. It's about being ready and having a mindset that, 'Yeah, he's going to go. He's going to throw it.'"
Miller adjusting
Adam Miller got off to a quick start with five points in three minutes and 2-of-2 shooting. But he missed his next seven shots of the first half, and some of them were tough shots in traffic at the rim.
He rebounded in the second-half with 3-of-4 shooting and finished the game with 14 points. It's part of the adjustment to the college game. Underwood said the coaching staff is focusing on getting Miller to execute jump-stops in the paint and playing off of two feet rather than one.
"We ran some more things to him tonight to get him going," Underwood said. "I think one of the things and I think all freshmen go through this a little bit, they've always been able to get to the rim, they've always been able to execute plays and do things in the paint. That doesn't happen at this level. It becomes very difficult. ...
"He's big and strong and he has a great body. He gets himself in trouble a little bit when he goes off one foot. It's one of those things where he's not going to jump over everybody and there's a lot of size and length. He'll continue to grow in that."
---
PHOTOS: Illinois 92-65 over Minnesota at the State Farm Center.
1 Illini Minn gallery 4 121520.JPG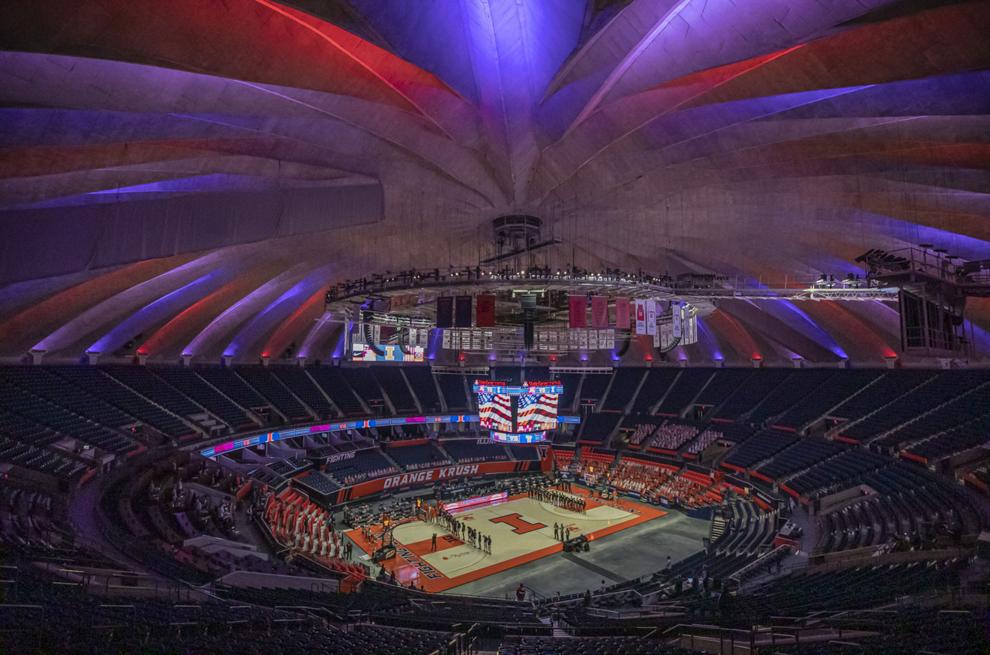 Illini Minn gallery 1 121520.JPG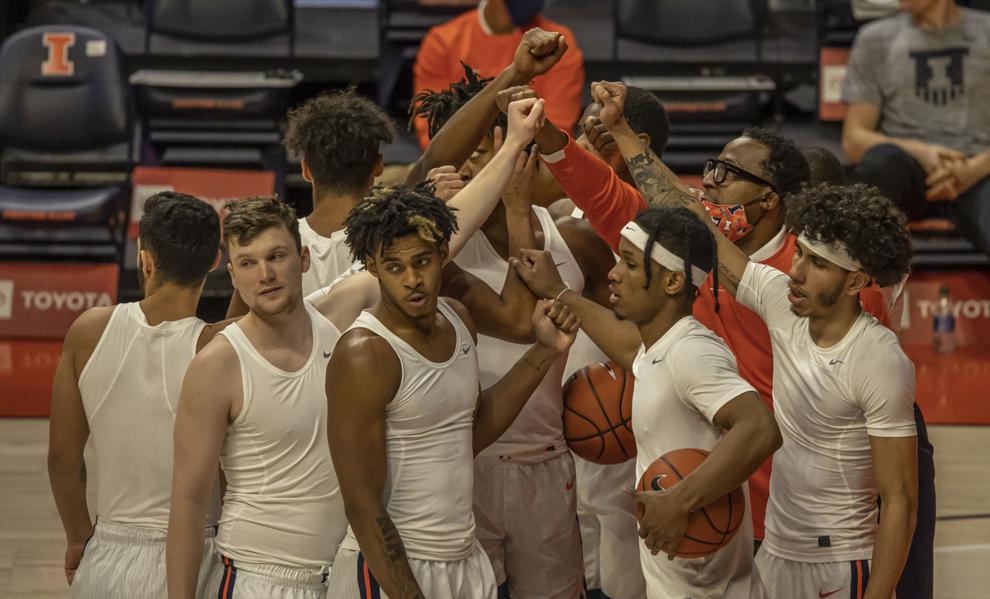 Illini Minn gallery 2 121520.JPG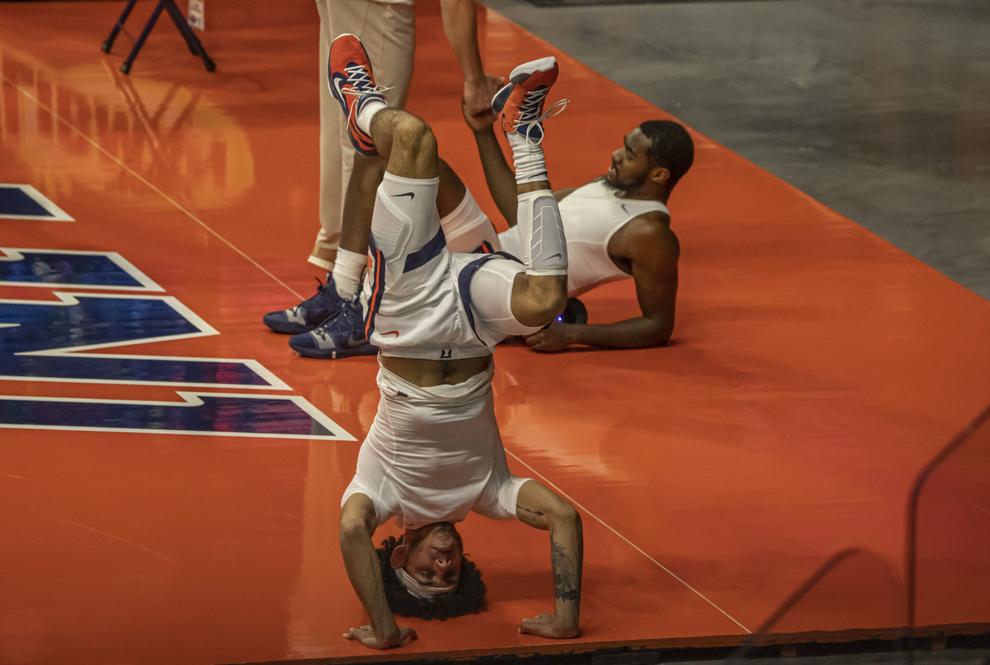 Illini Minn gallery 3 121520.JPG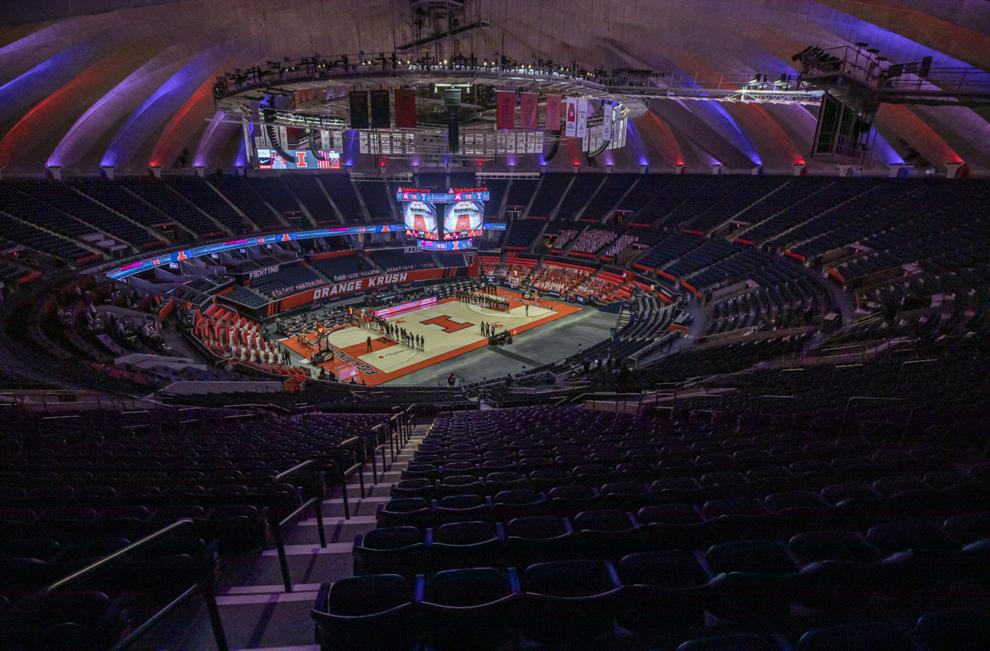 Illini Minn gallery 5 121520.JPG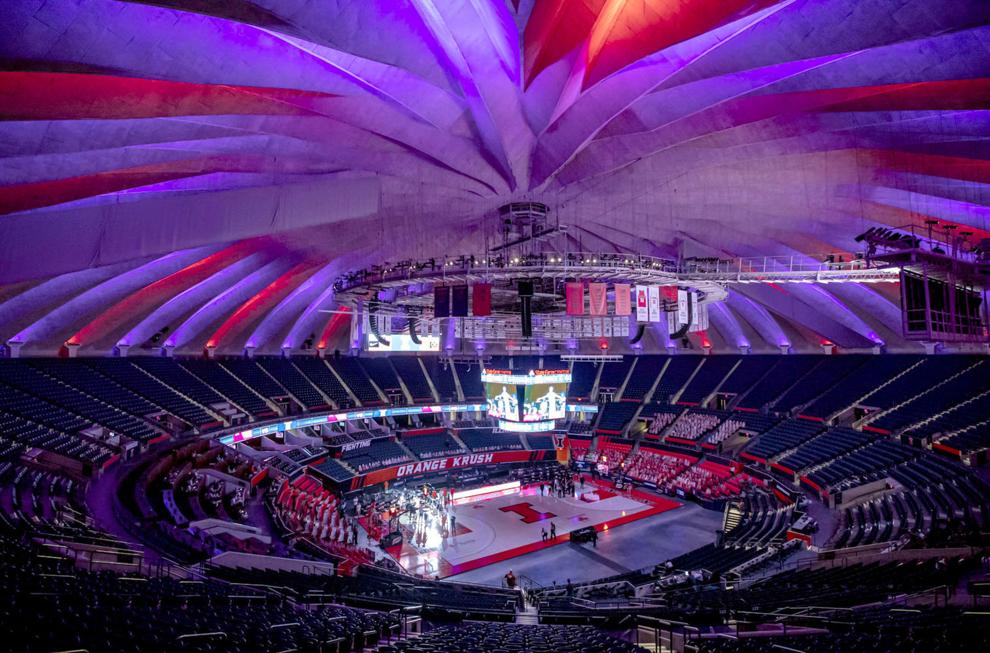 Illini Minn gallery 6 121520.JPG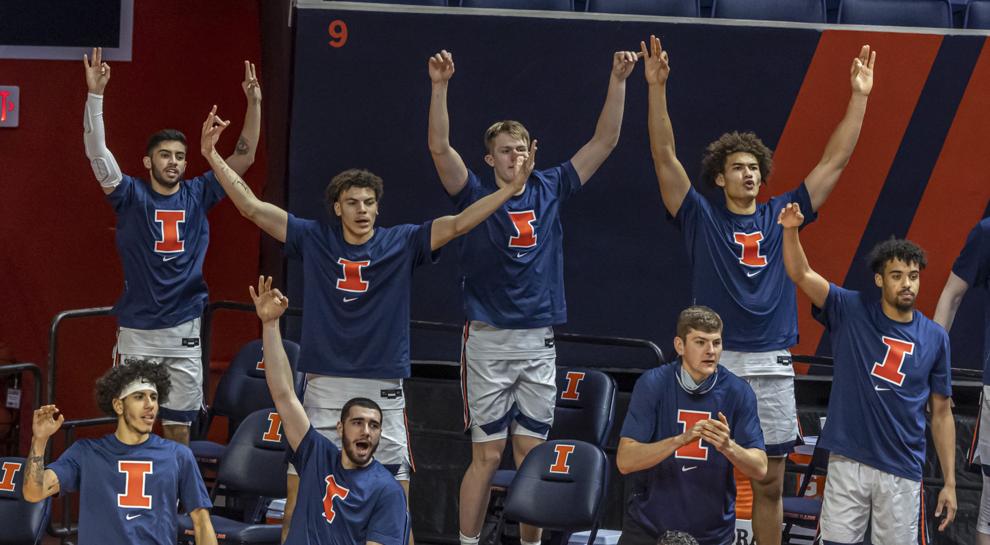 Illini Minn gallery 7 121520.JPG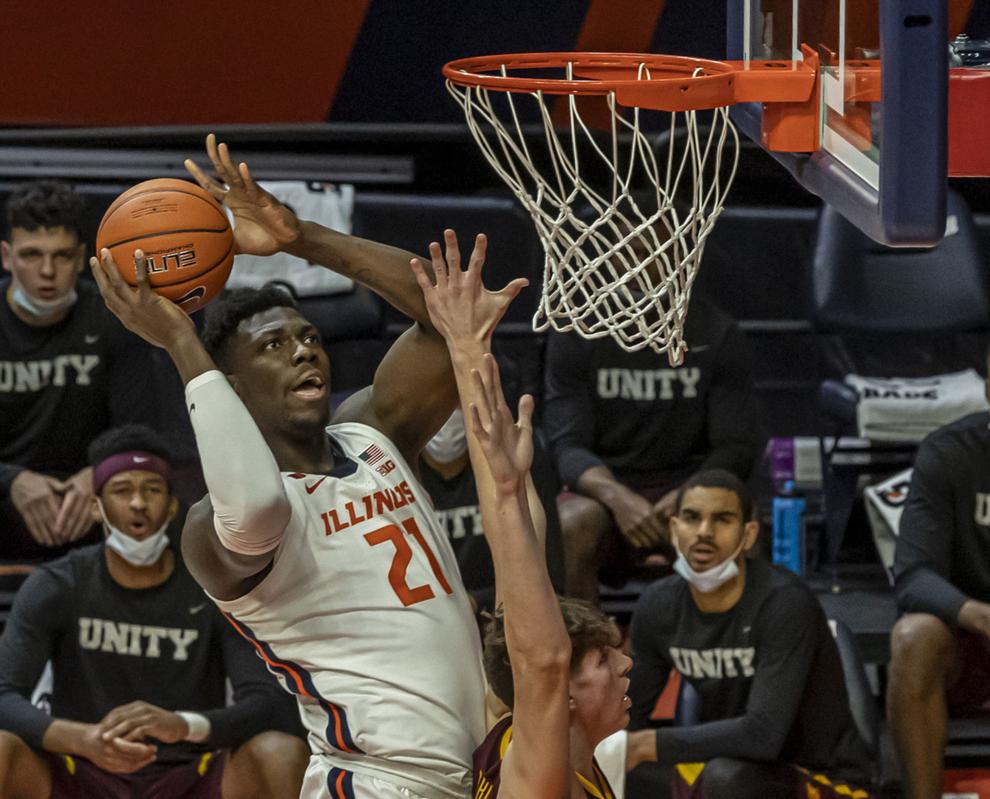 Illini Minn gallery 8 121520.JPG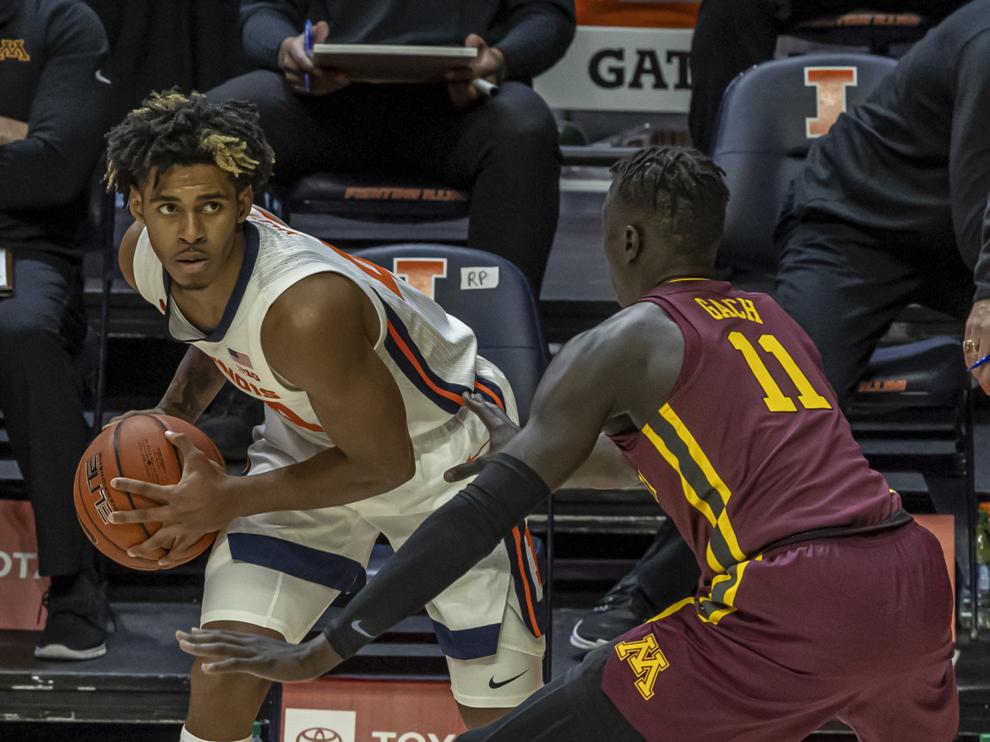 Illini Minn gallery 9 121520.JPG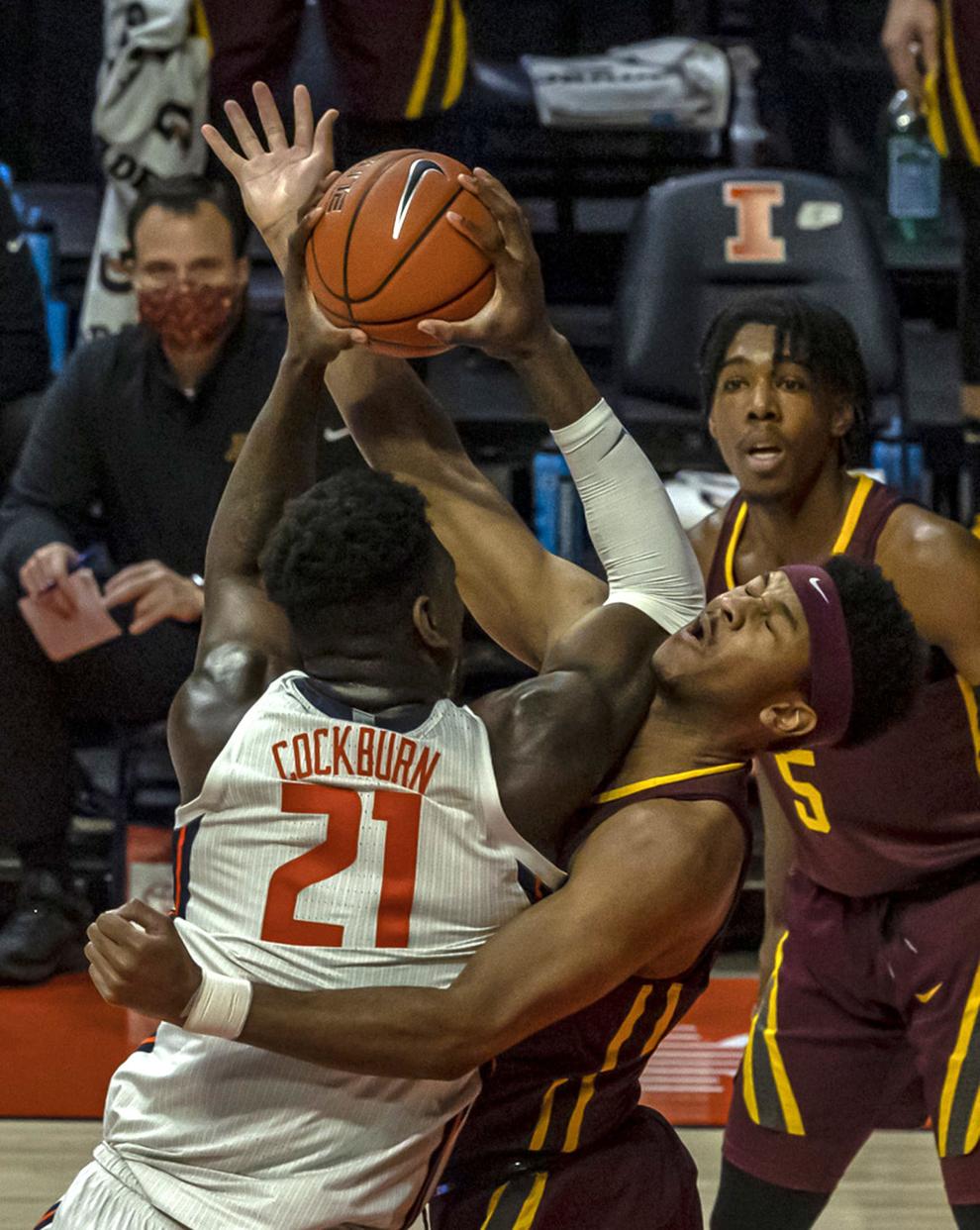 Illini Minn gallery 10 121520.JPG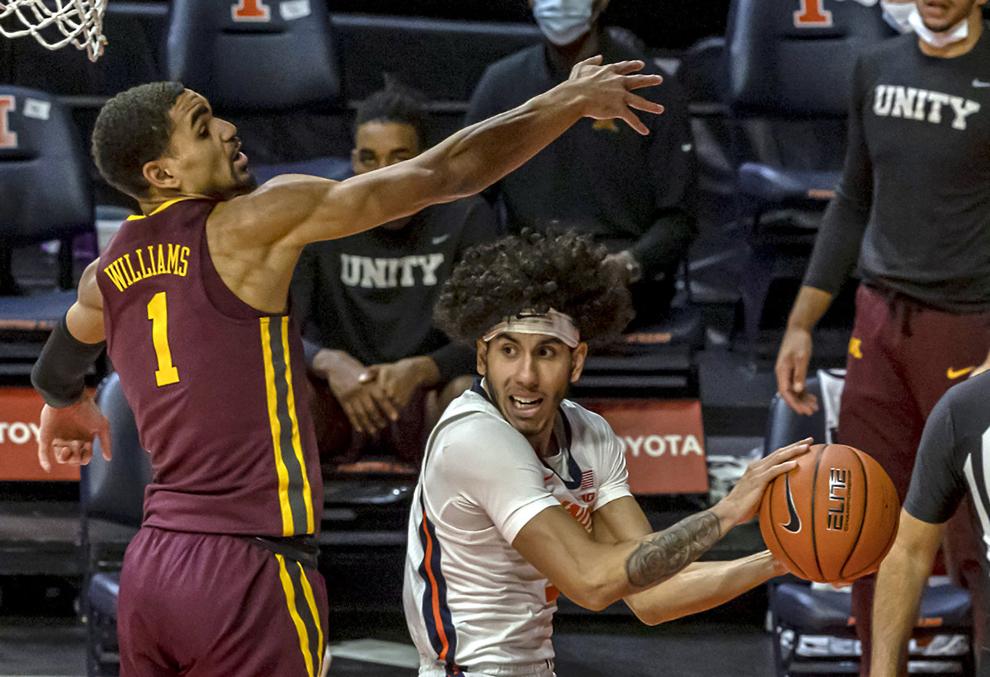 Illini Minn gallery 11 121520.JPG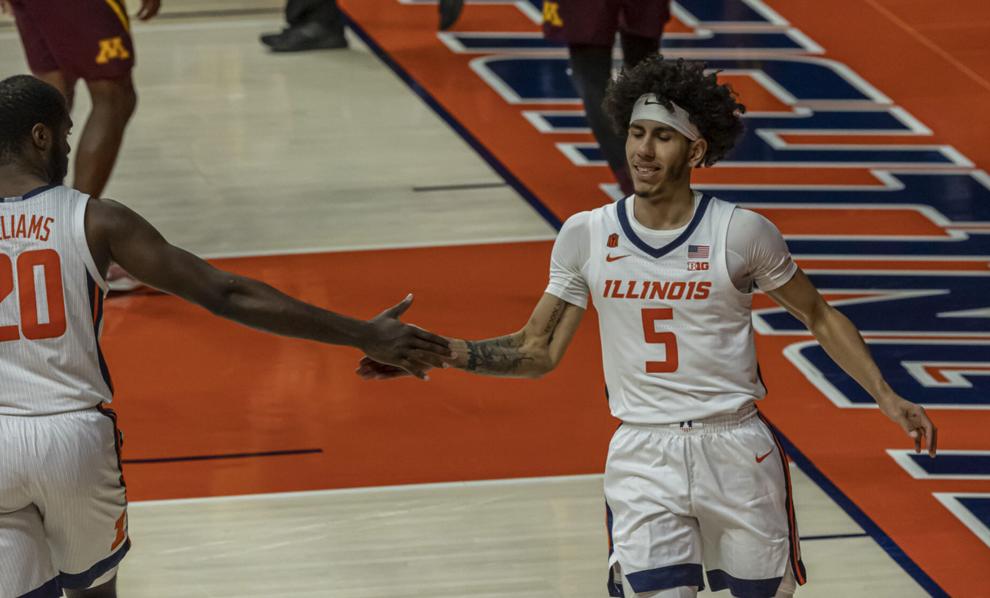 Illini Minn gallery 12 121520.JPG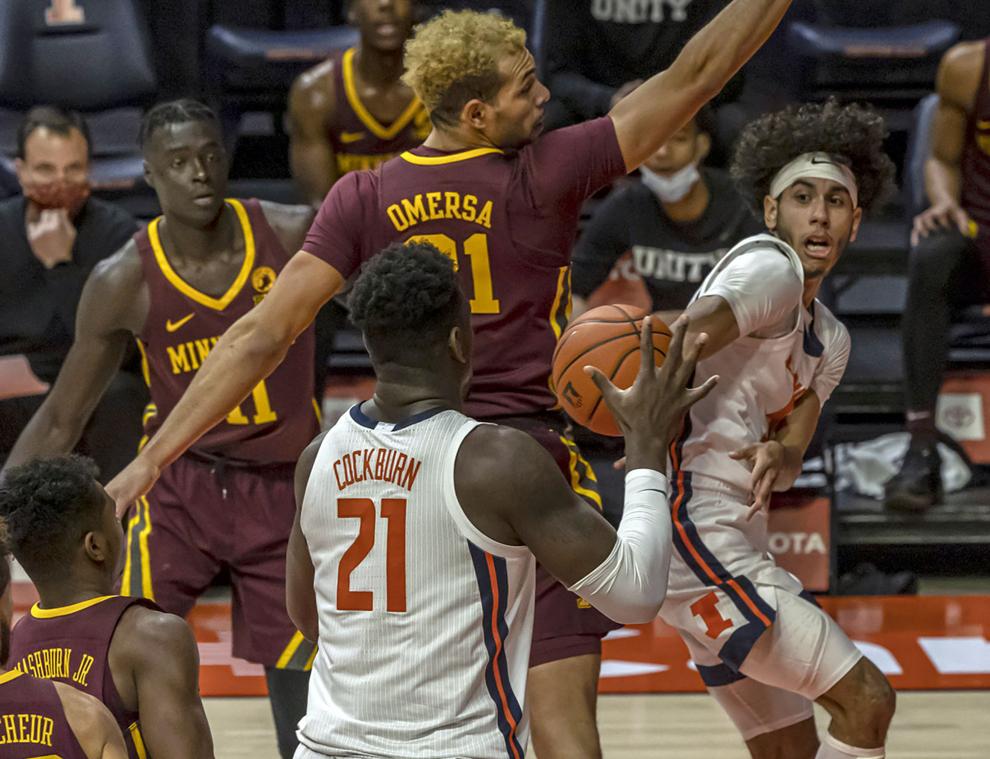 Illini Minn gallery 13 121520.JPG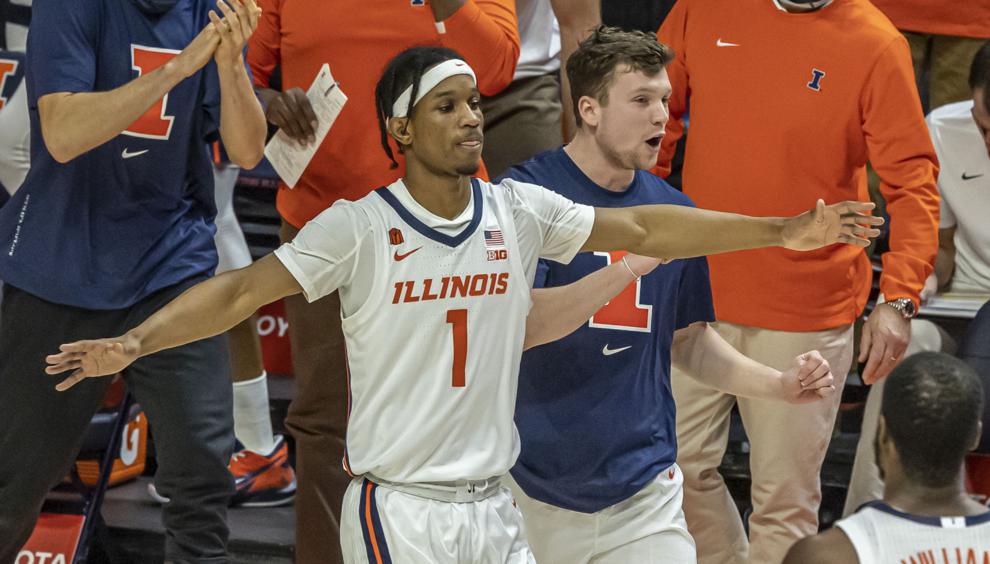 Illini Minn gallery 14 121520.JPG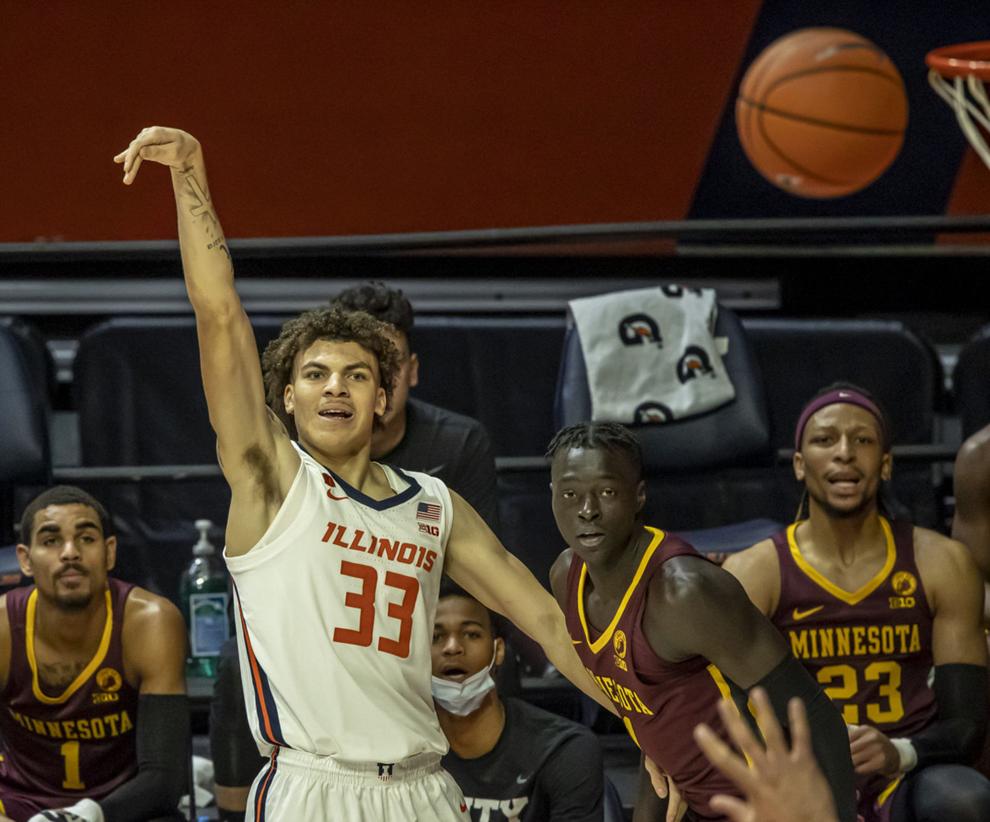 Illini Minn gallery 15 121520.JPG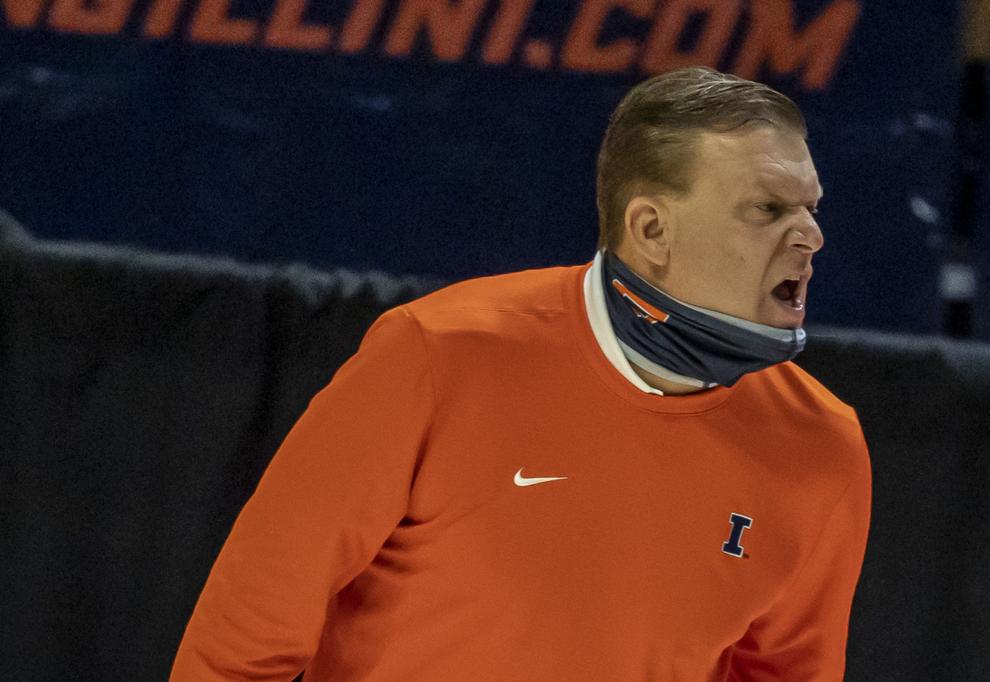 Illini Minn gallery 16 121520.JPG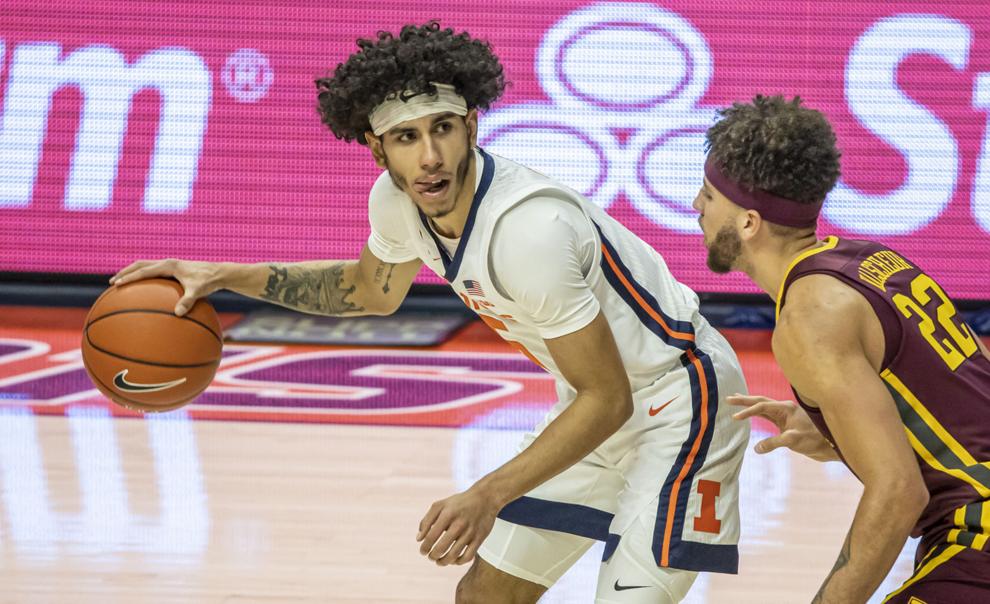 Illini Minn gallery 17 121520.JPG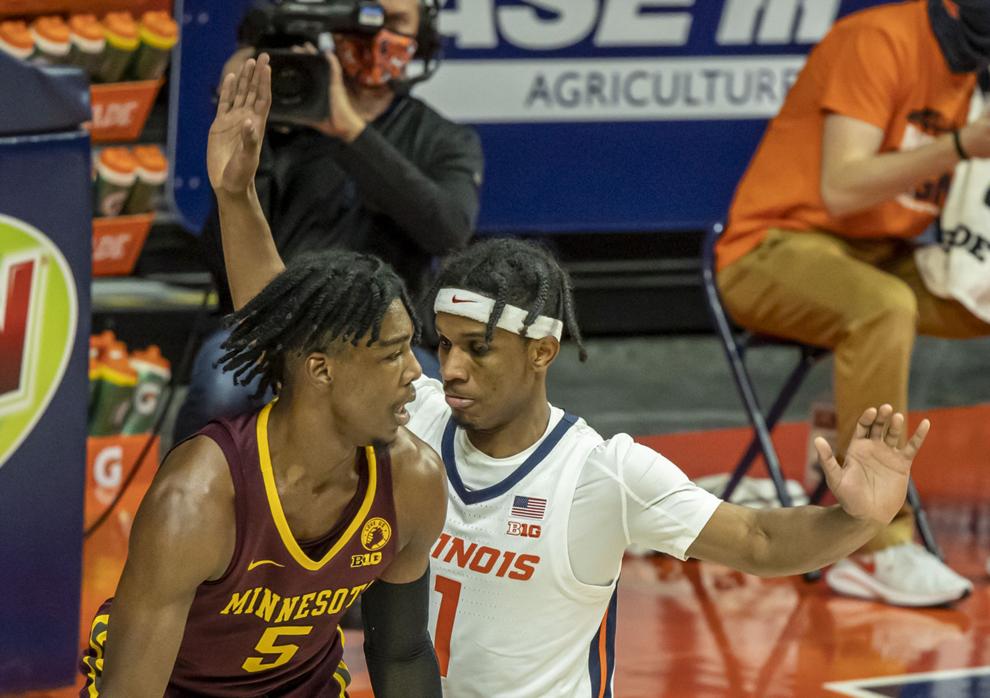 Illini Minn gallery 18 121520.JPG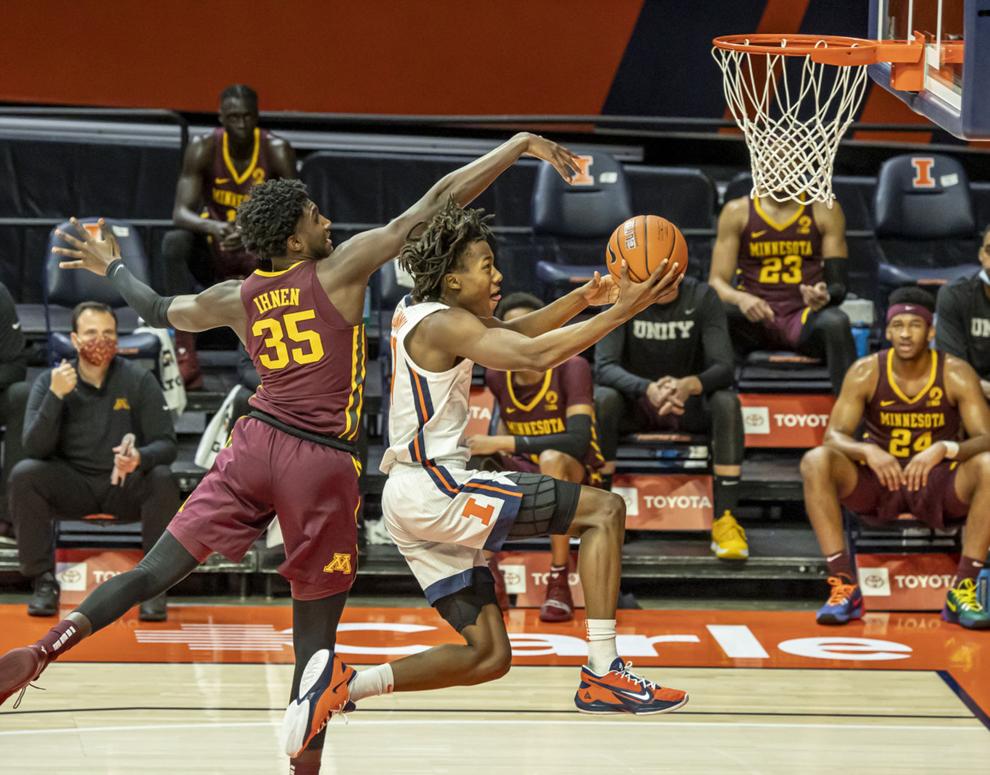 Illini Minn gallery 19 121520.JPG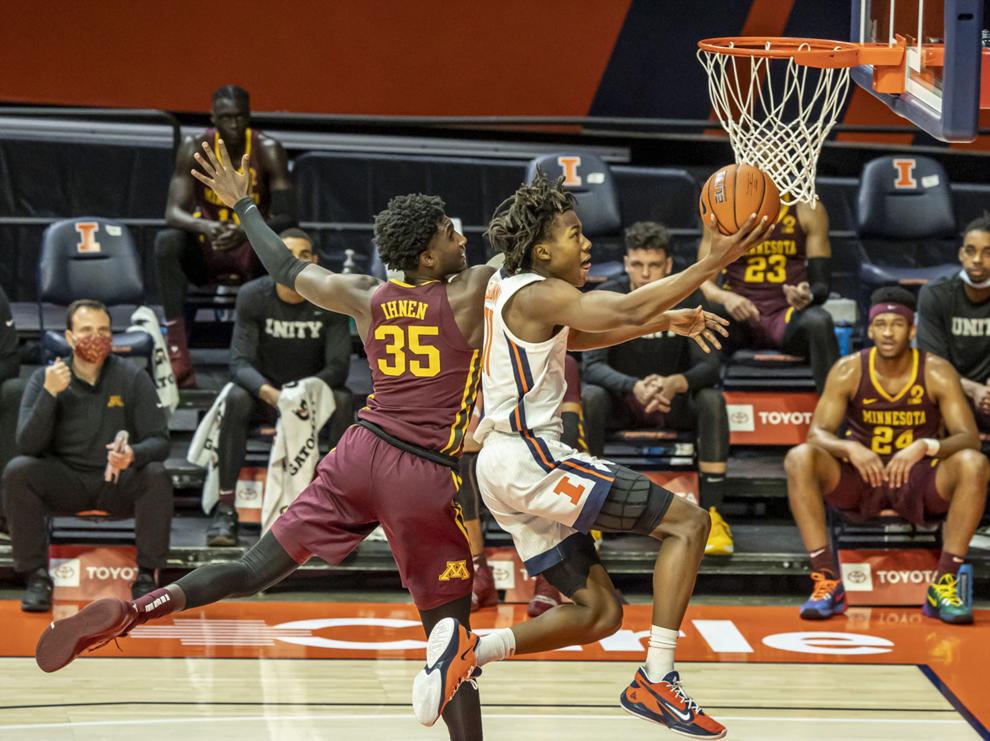 Illini Minn gallery 20 121520.JPG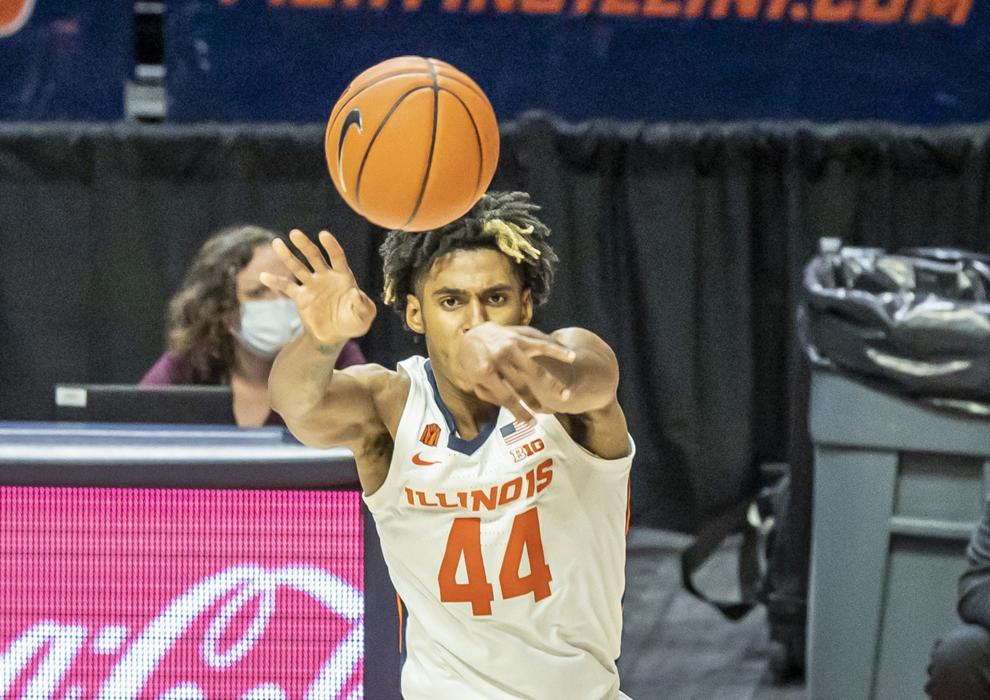 Illini Minn gallery 21 121520.JPG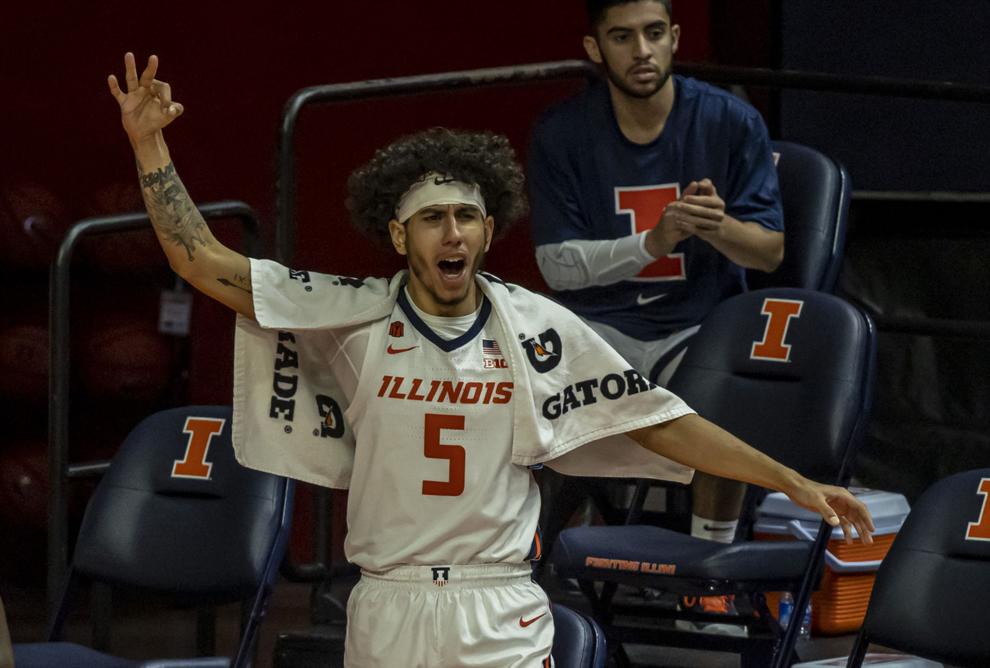 Illini Minn gallery 22 121520.JPG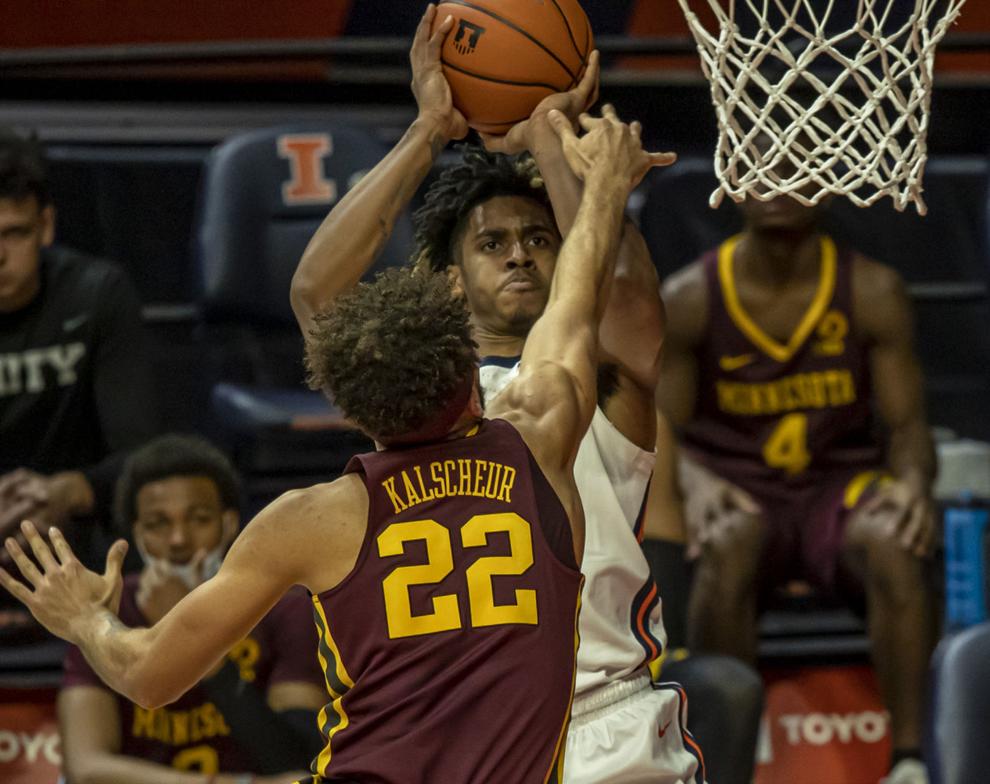 Illini Minn gallery 23 121520.JPG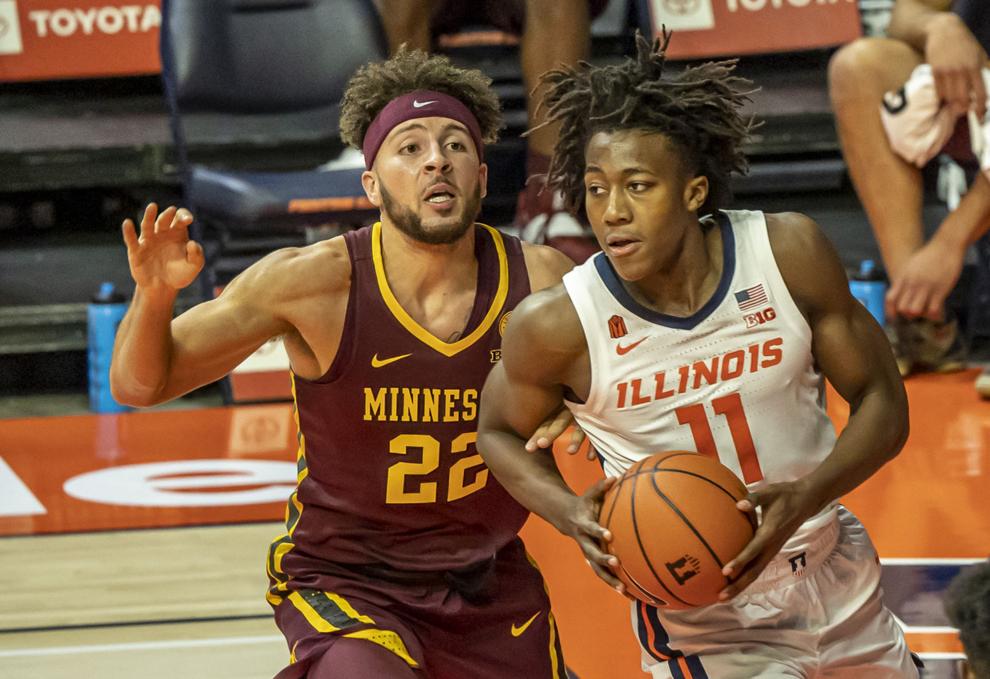 Illini Minn gallery 24 121520.JPG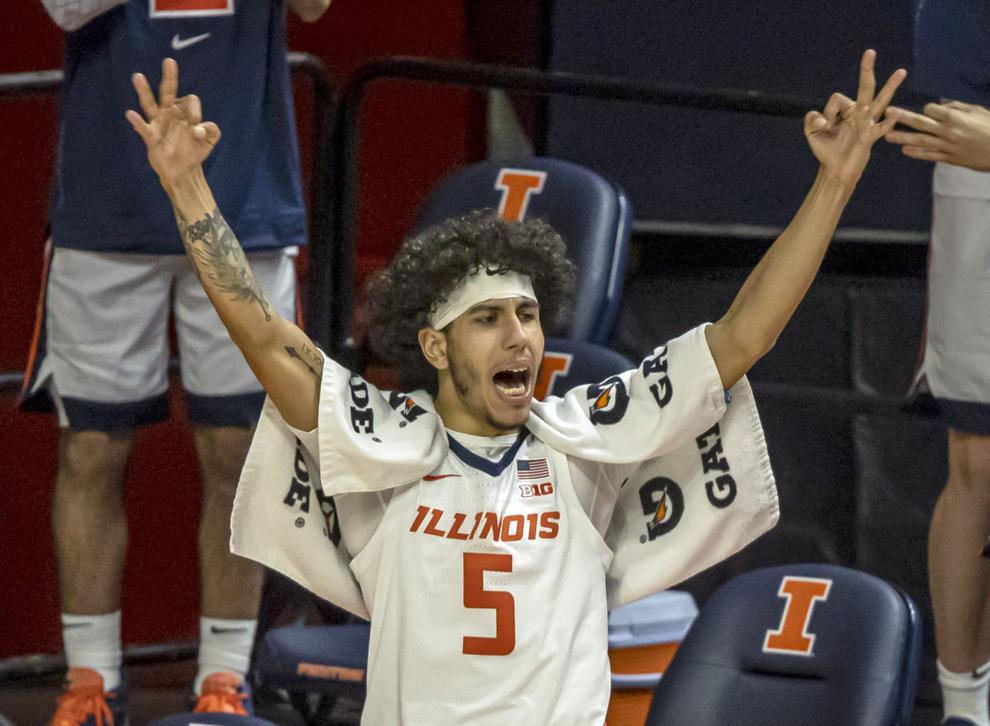 Illini Minn gallery 25 121520.JPG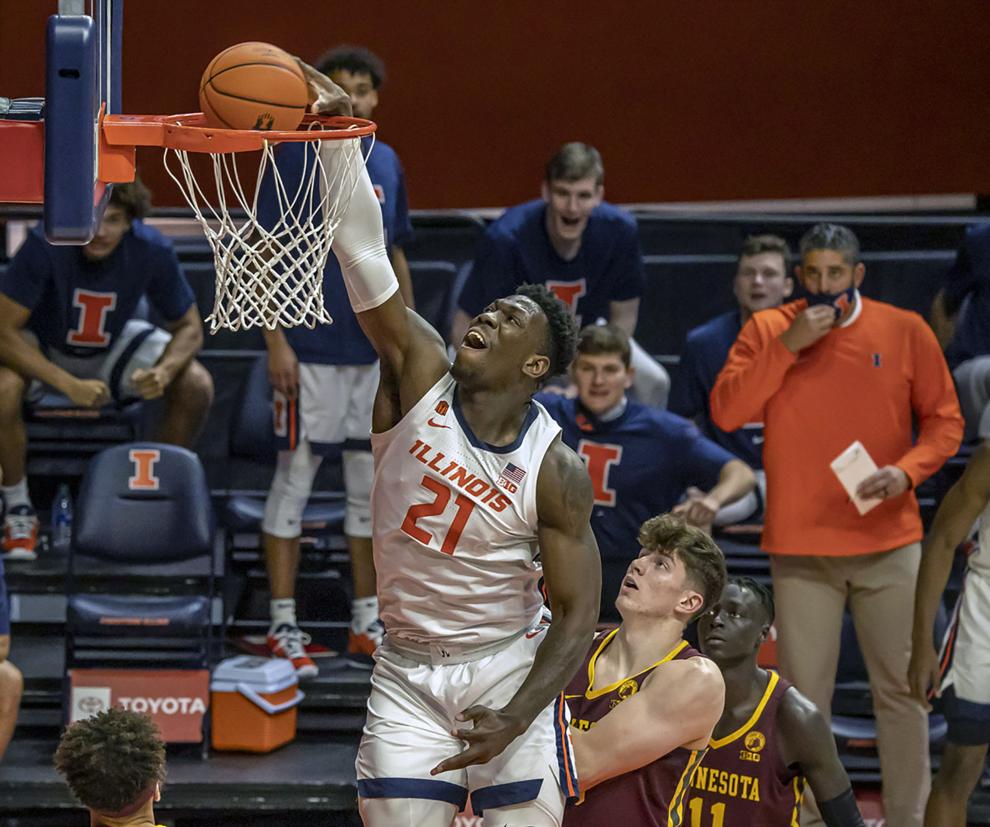 Illini Minn gallery 26 121520.JPG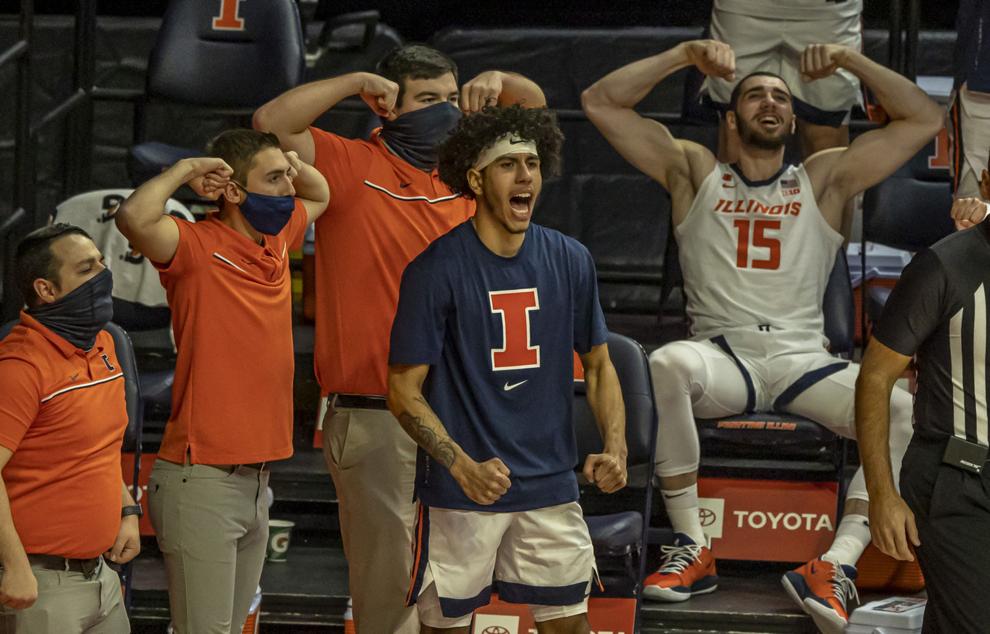 Illini Minn gallery 27 121520.JPG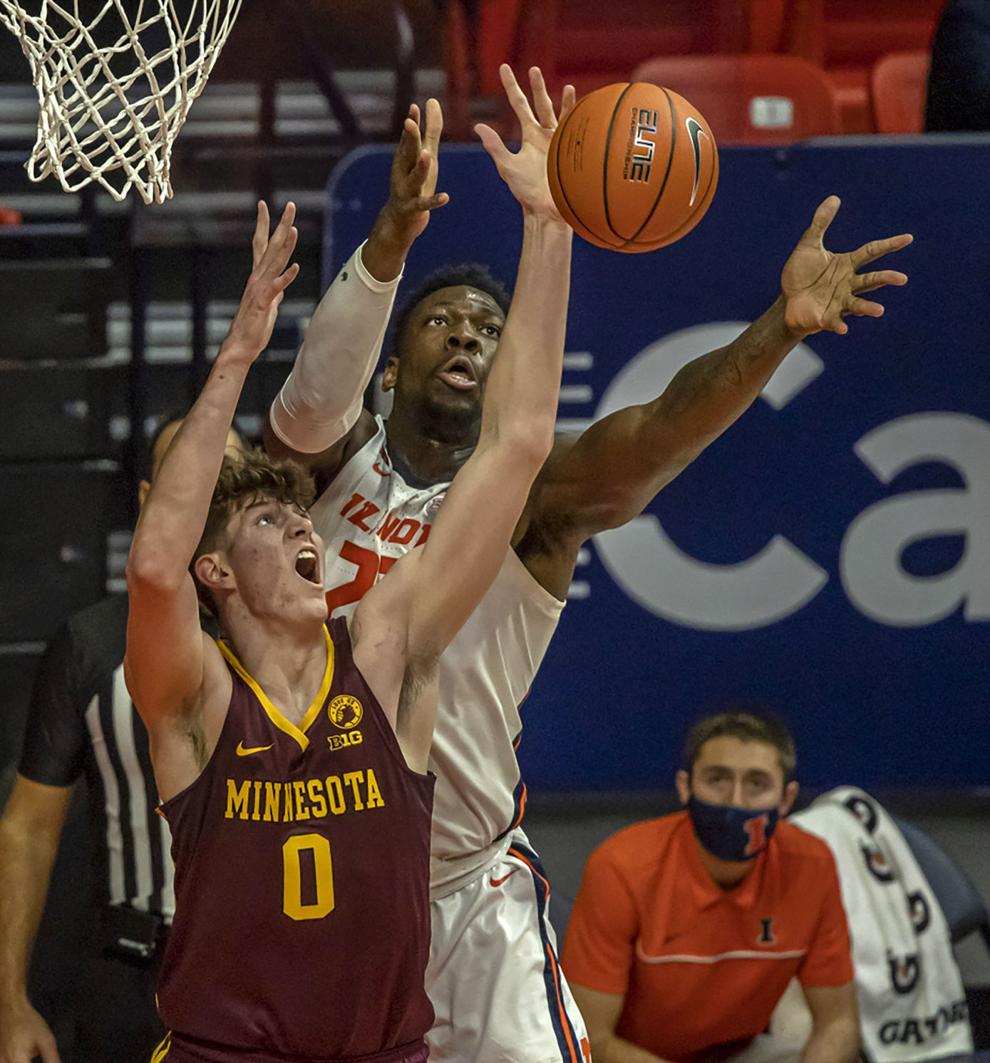 Illini Minn gallery 28 121520.JPG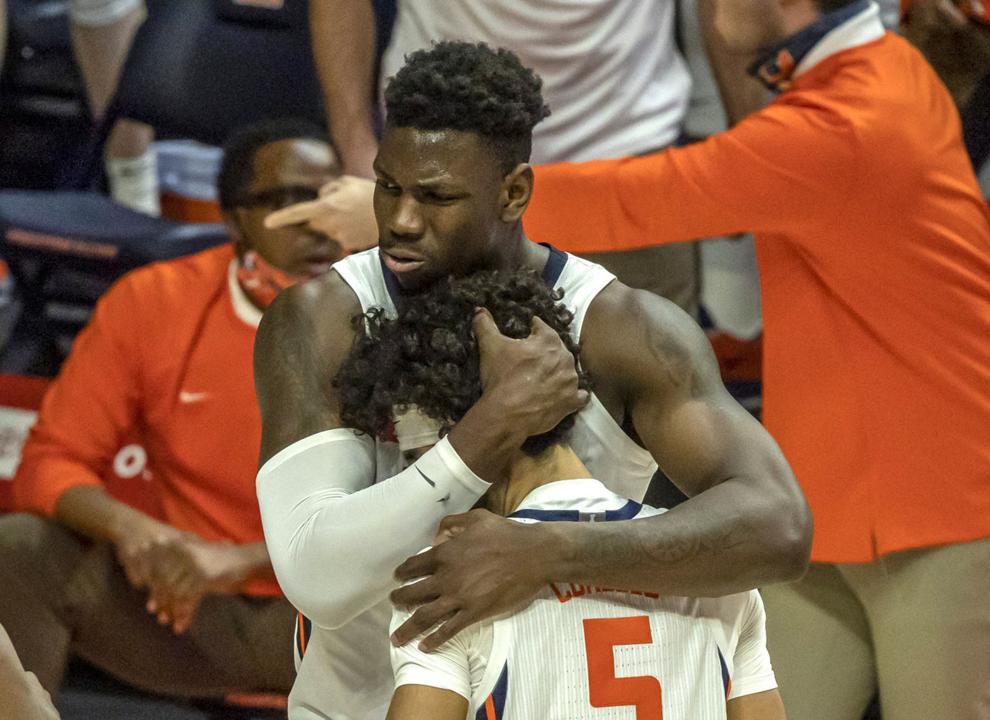 Illini Minn gallery 29 121520.JPG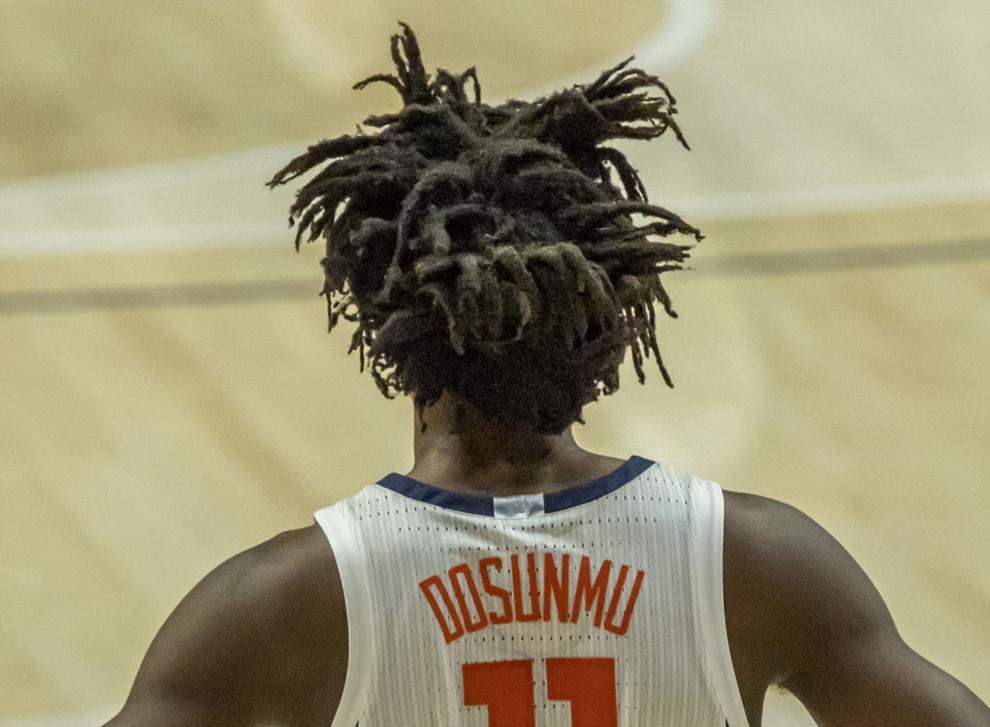 Illini Minn gallery 30 121520.JPG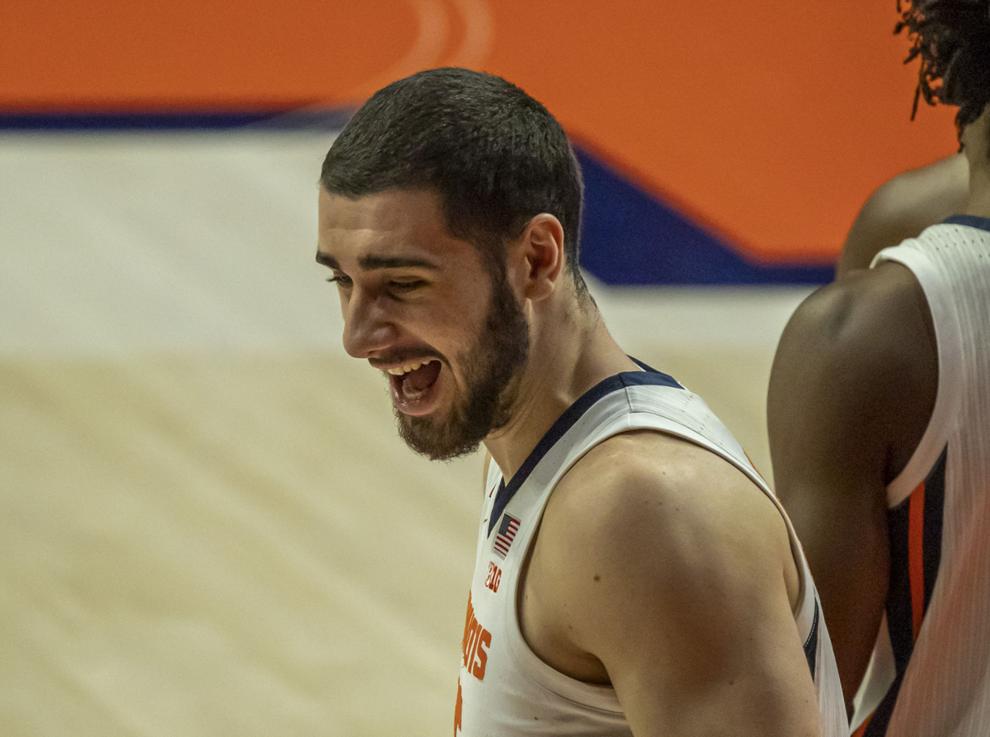 Illini Minn gallery 31 121520.JPG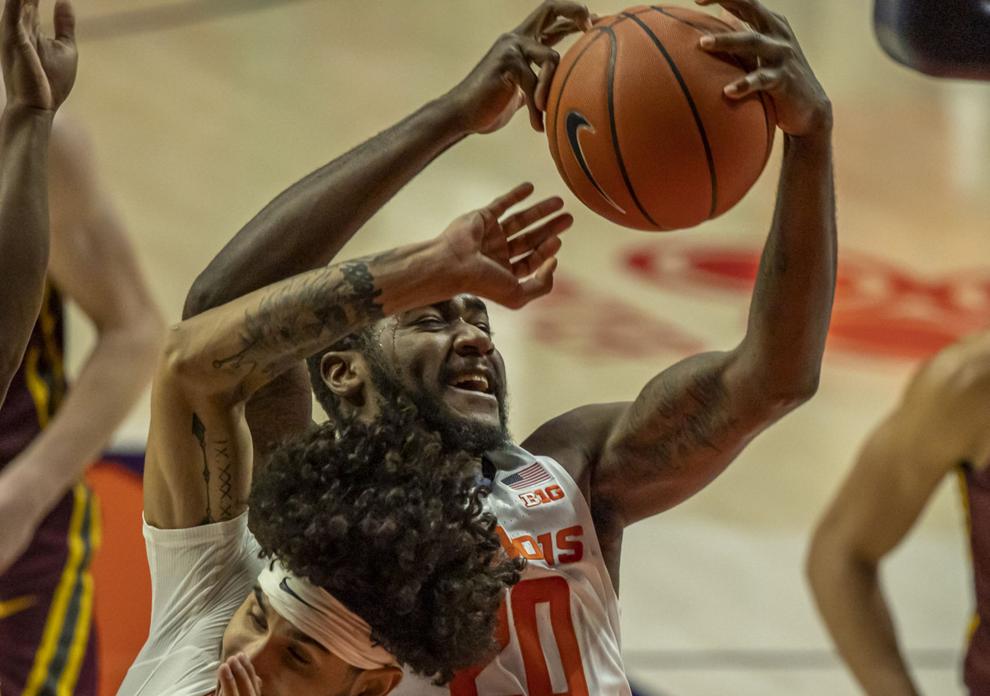 Illini Minn gallery 32 121520.JPG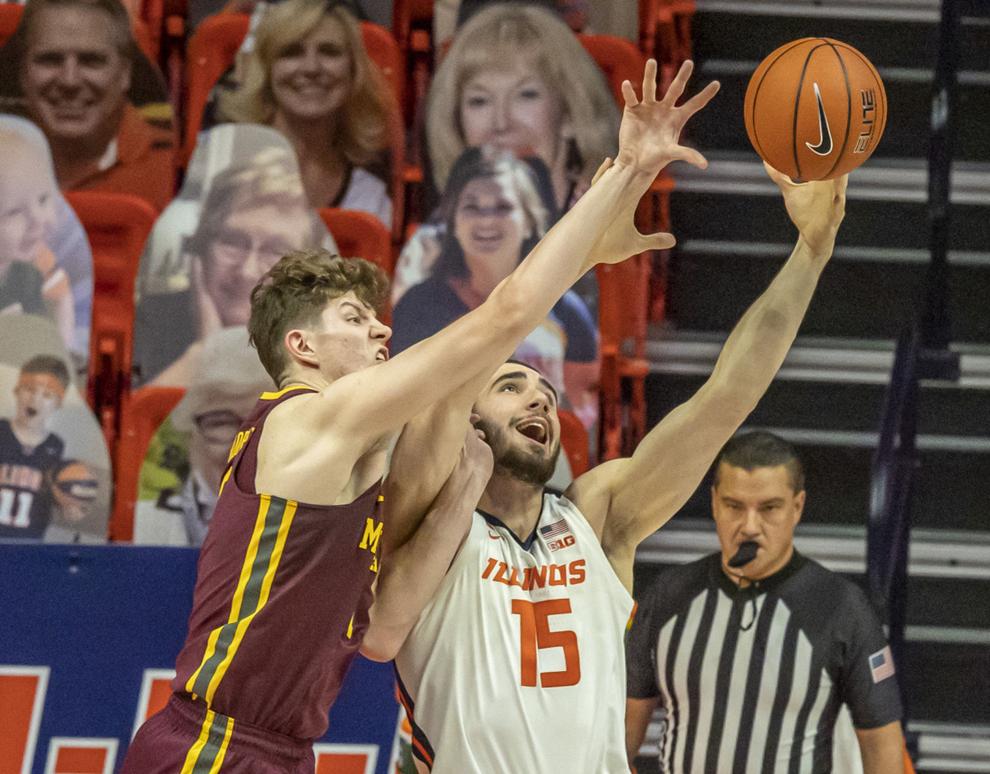 Illini Minn gallery 33 121520.JPG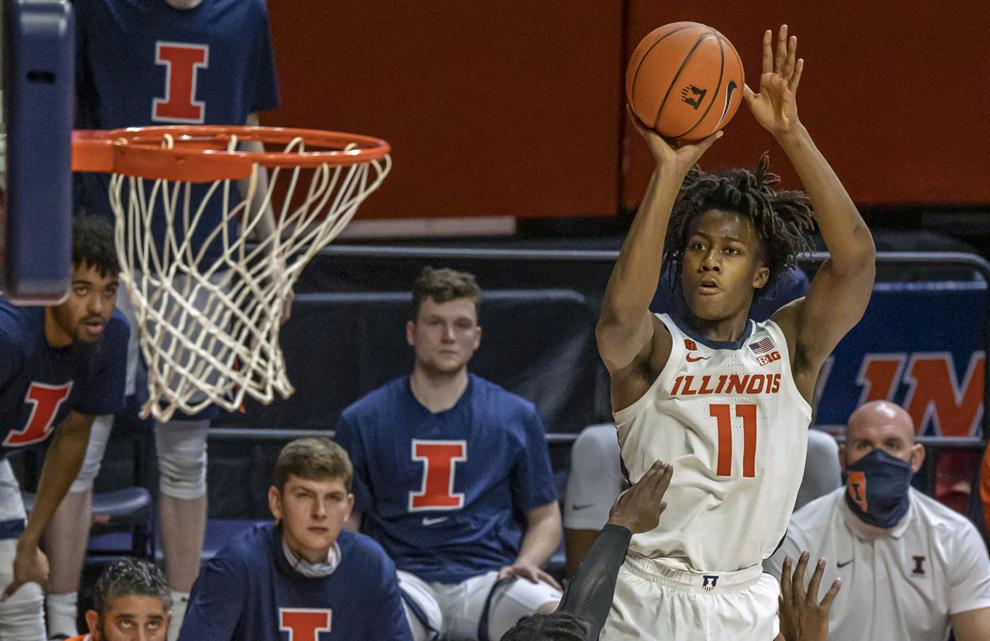 Illini Minn gallery 34 121520.JPG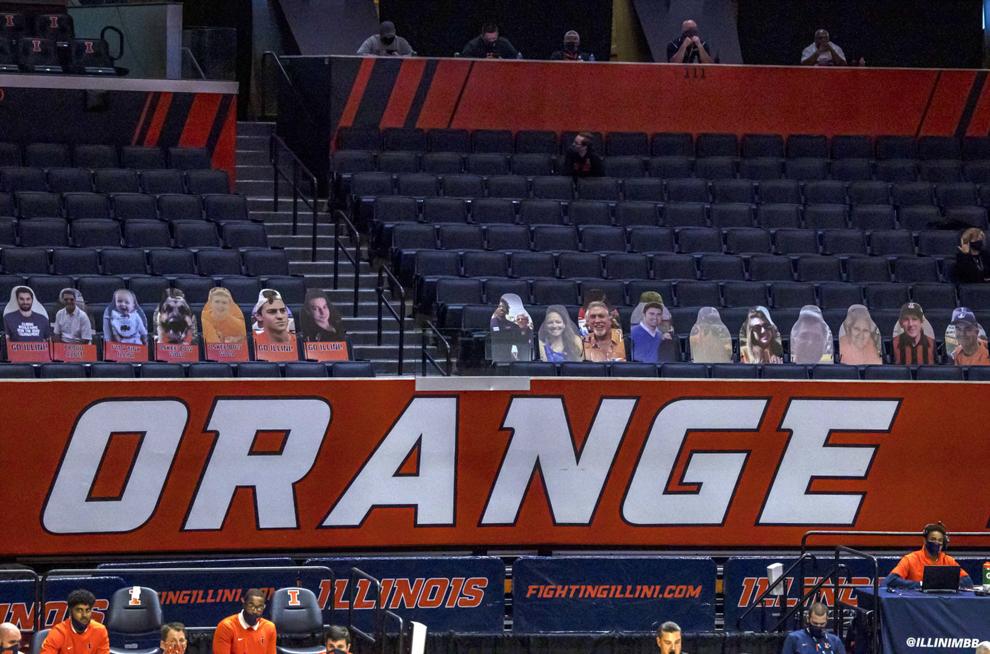 Illini Minn gallery 35 121520.JPG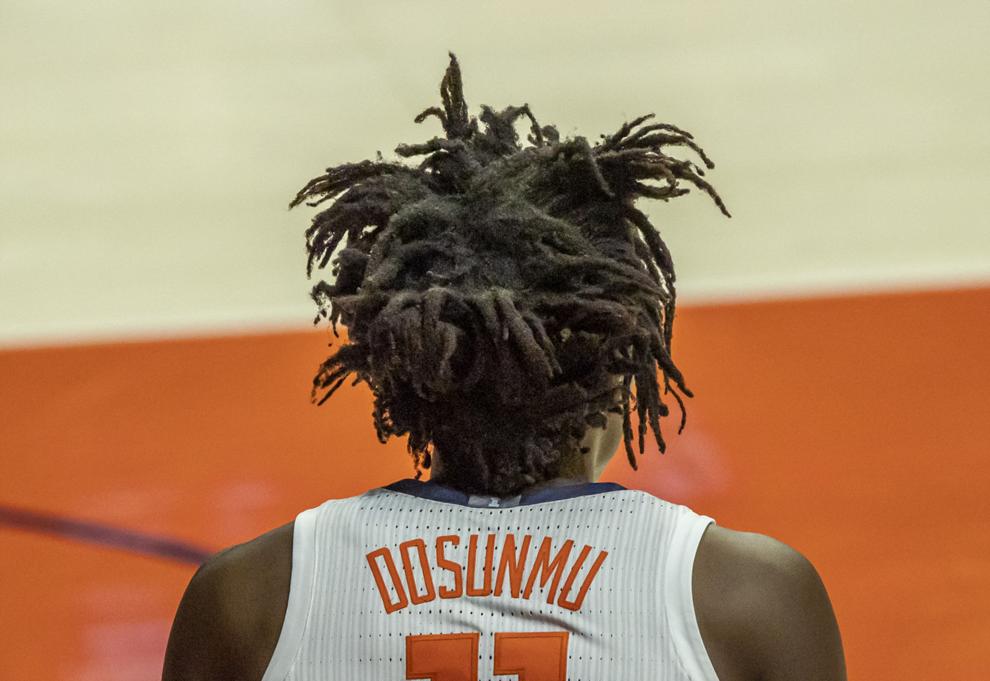 Illini Minn gallery 36 121520.JPG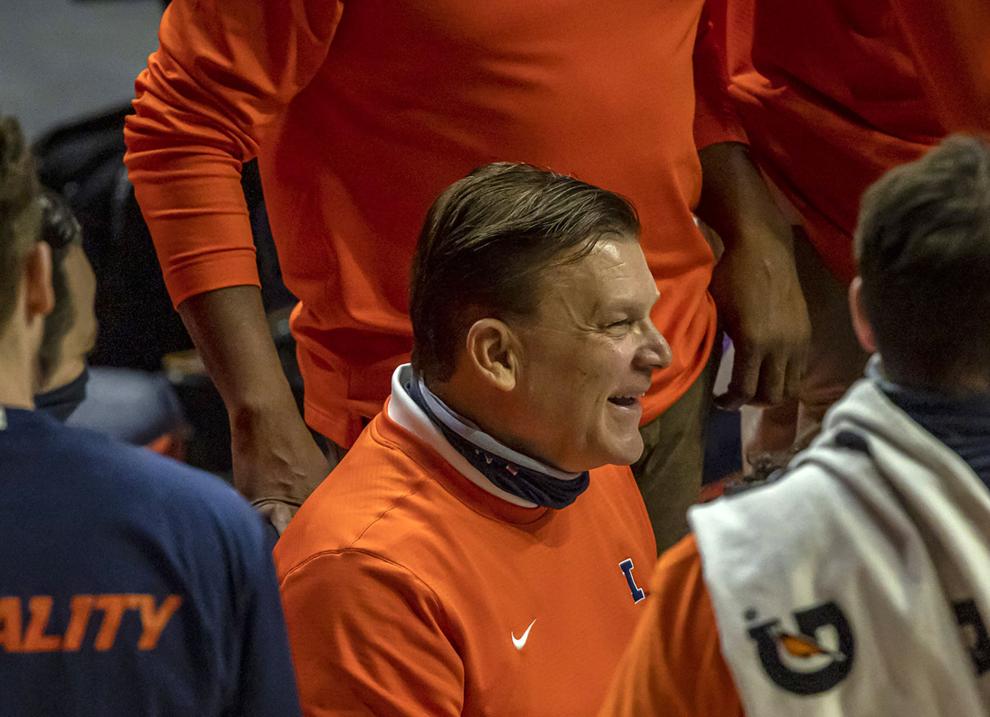 Illini Minn gallery 37 121520.JPG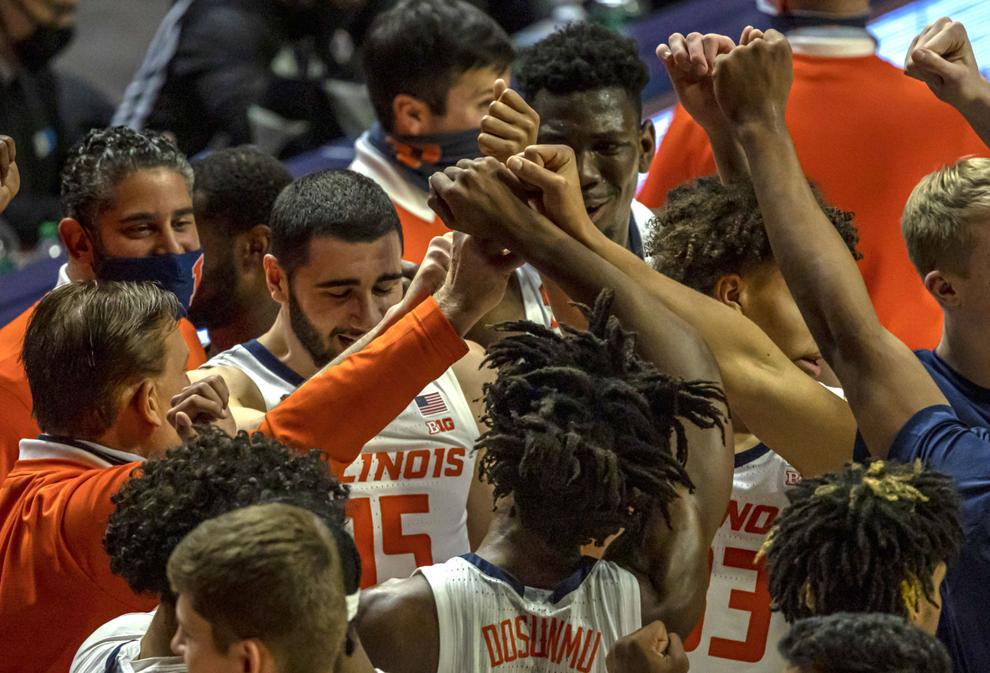 Illini Minn gallery 38 121520.JPG
Illini Minn gallery 39 121520.JPG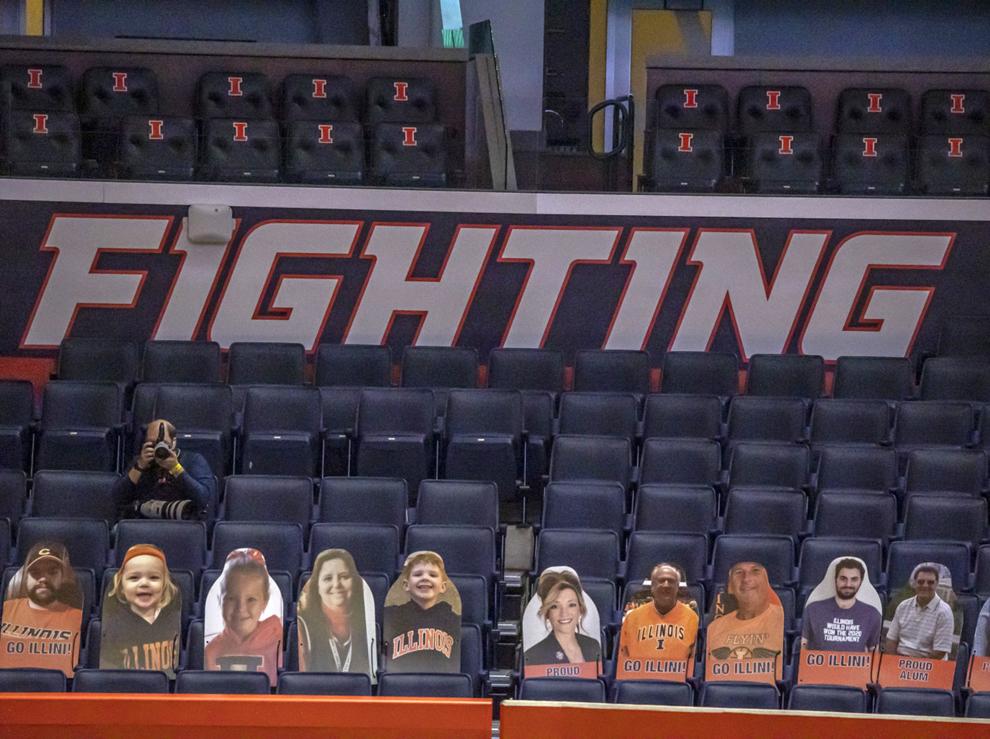 Illini Minn gallery 40 121520.JPG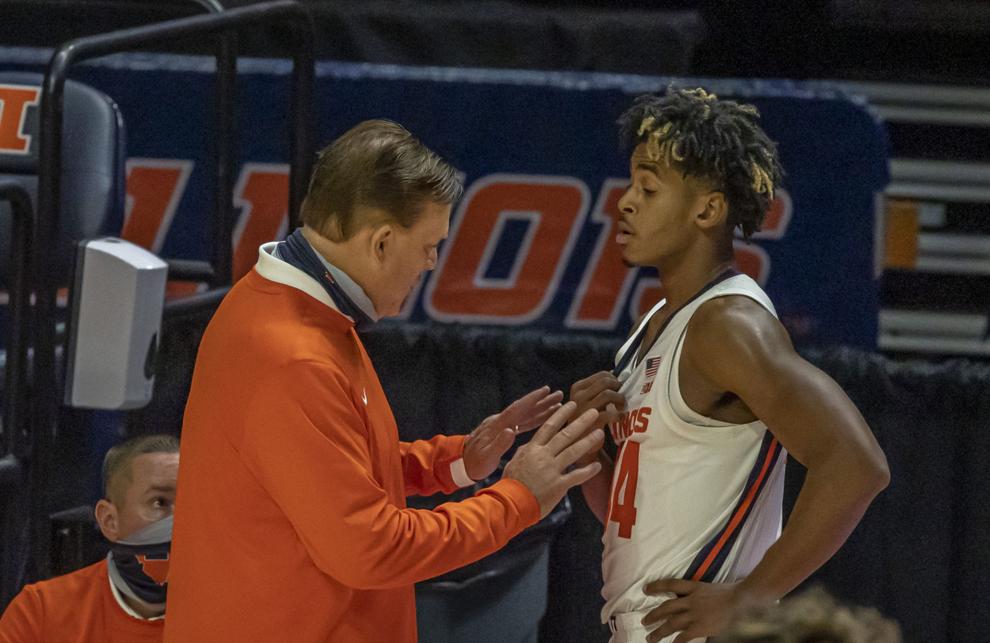 Illini Minn gallery 41 121520.JPG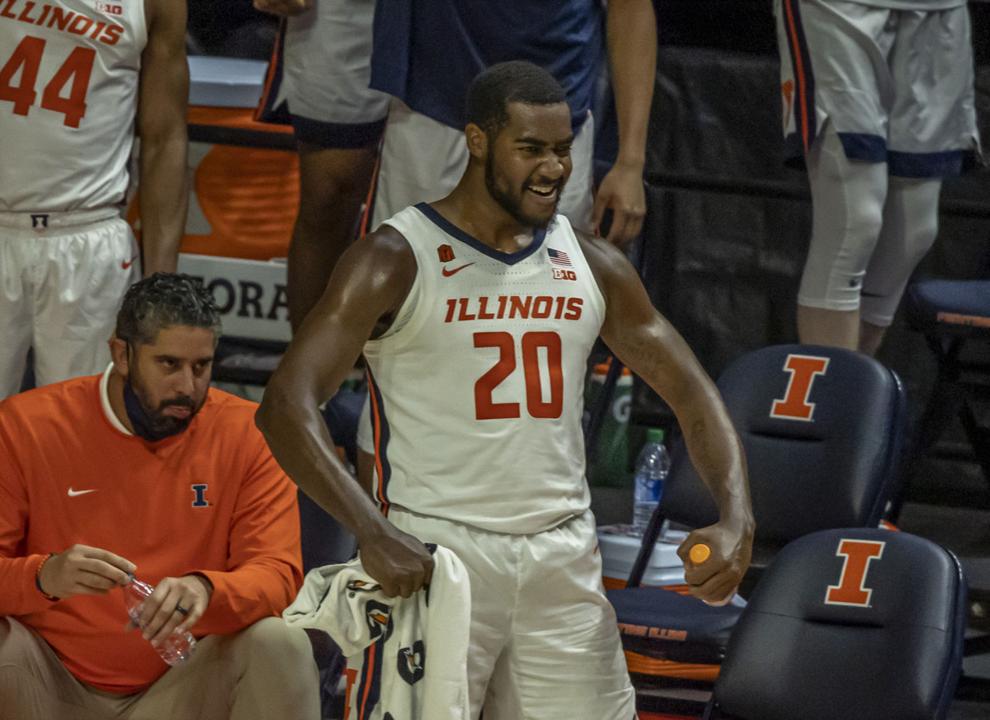 Illini Minn gallery 42 121520.JPG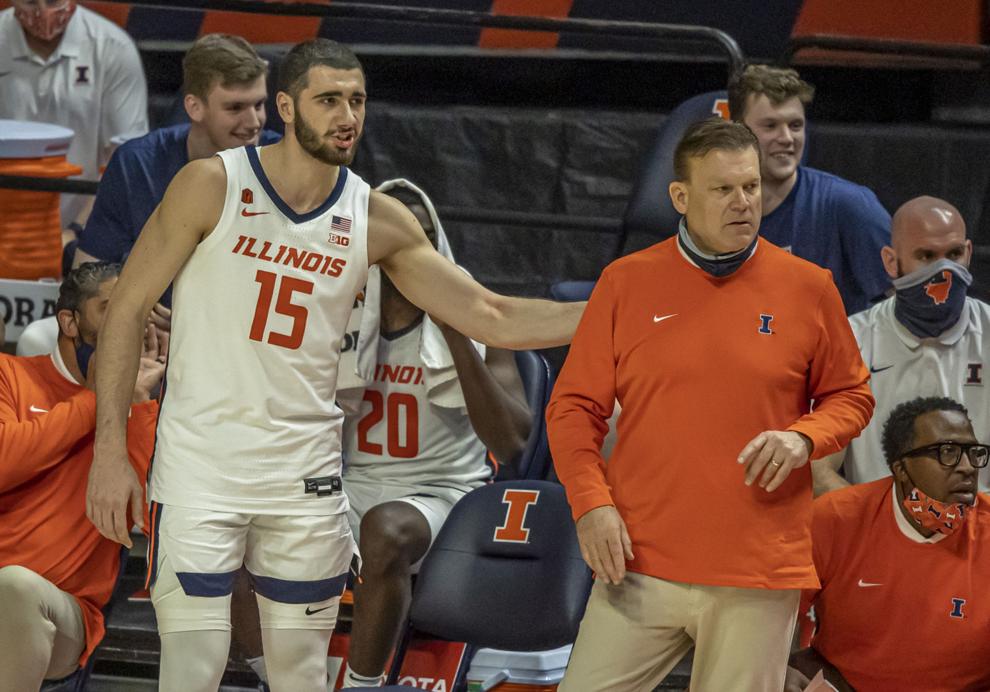 Contact Joey Wagner at (217) 421-6970. Follow him on Twitter: @mrwagner25