The story of Dee and Deron's Illini is well told. A nearly perfect regular season that extended all the way through the NCAA Tournament before a loss in the National Championship game to North Carolina. Meanwhile, in Florida, Underwood was still 10 years from his first head coaching gig at the Division I level.
From Kansas State to South Carolina to Stephen F. Austin to Oklahoma State to Illinois, Underwood is a tried and true believer in the process. Processes aren't accidental and are, at times, painstaking. Without each of his stops in the college coaching ranks, perhaps he's not where he is now — as the head coach of the No. 8 team in the country ahead of Wednesday's 1 p.m. season-opener against North Carolina A&T as a part of a four-team multi-team event at the State Farm Center with expectations as high as they have been since that 2005 team.
"It took me all those years to formulate how I wanted to do it and who I wanted to be and how I wanted to go about things," Underwood said. "To be at a program like this, I'm fortunate. This is a place that has done it before and there's a lot to that. I'm just excited we got our program back to a place it rightfully belongs. … I'm very blessed to be the basketball coach at Illinois. I'm proud of what we've done but yet it's far from finished."
Illinois' own process isn't dissimilar. There was a road to this point. There was the 12-win season two years ago when Ayo Dosunmu, the rockstar of this team and the college basketball world at large, was a highly regarded freshman who decided to stay home and play for his home school. There was last season's resurgence that ended in the most unceremonious fashion because of COVID-19, right in the middle of a stretch of five wins in six games.
There were the days, weeks and months of hammering in a culture of hard work and defense into the program because Underwood knew it would always pay off. It's to the point now that Underwood can recall a practice when Adam Miller — a dynamic freshman in his own right who also chose to stay home — didn't dive for a loose ball and Dosunmu called him out. Right there. On the floor. In front of everybody.
"For us to have the season we want to have, from start to finish, we have to start the tone for the season, set the tone for the world to know to let the world know what type of time we're on," Dosunmu said. That's what we look forward to doing: Making every winning play, diving on the floor, taking charges, making open shots, playing together, playing tough."
This took time and it wasn't always pretty. The accolades are nice and by all accounts warranted, but they're the tip of the iceberg of what Illinois has plans to do. What's left to accomplish or to prove? Where to start?
"There's so much more for us to prove," Dosunmu said. "We haven't accomplished anything yet, realistically. We're 0-0, we have no stats, nothing. We haven't accomplished anything. It's all outside noise. We love it, we welcome it, we know the team we are but we still have to prove it and it starts (Wednesday) with North Carolina A&T.
The band is back together in Champaign. Dosunmu and sophomore Kofi Cockburn flirted with the NBA Draft but elected to return to college. Trent Frazier and Da'Monte Williams have built this program back to national relevance brick by brick alongside Underwood in each of his first three seasons. Giorgi Bezhanishvili was a revelation as a freshman. Miller, Andre Curbelo and Coleman Hawkins have been on the receiving end of heavy praise from Underwood and teammates. Don't forget about sit-out transfer Jacob Grandison, who is also is getting glowing reviews.
Illinois will be without forward Benjamin Bosmans-Verdonk and Austin Hutcherson to start the season, but have the depth pieces to cover those absences.
For the first time in 16 years, expectations are through the roof in Chmpaign. Dosunmu is a pre-season All-American. Illinois is a favorable pick to finish near the top, or at the top, of the Big Ten and to get their March moment that was ripped away more than 200 days ago.
The key is maintaining that and not missing a beat after an extended layoff. It's not a sure thing — nothing is in the world of COVID-19. Programs across the country will have bumps in the schedule; those have already started. The ball simply won't fall every night. The Big Ten is loaded. 
For the first time in 16 years, Illinois is equipped to handle of those things. Underwood is the head coach of a school he's long maintained has been his dream program. Illinois is relevant nationally and has a primetime-filled non-conference schedule to prove it: Beginning in earnest on Dec. 2 against No. 2 Baylor in Indianapolis and televised at 9 p.m. on ESPN, followed by a trip to No. 9 Duke at 8:30 p.m. on Dec. 8.
"That's what it's all about," Dosunmu said. "Go out there and showcasing that we deserve to be higher. We want more. We're not settling for this. We want more notoriety. We want it all. That's our goal. That's what we're competing for. (Wednesday) it starts."
---
31 amazing Illini basketball history photos
1987
Ask Kendall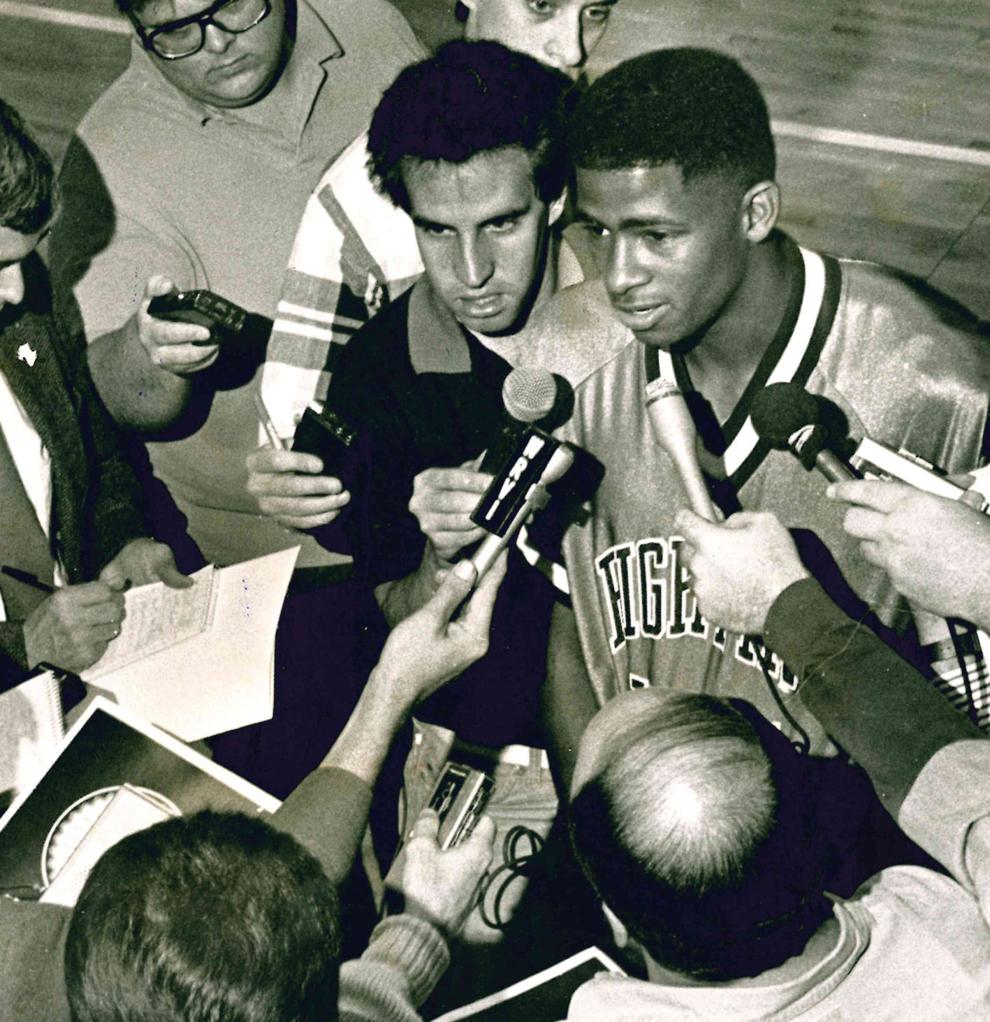 Big Reach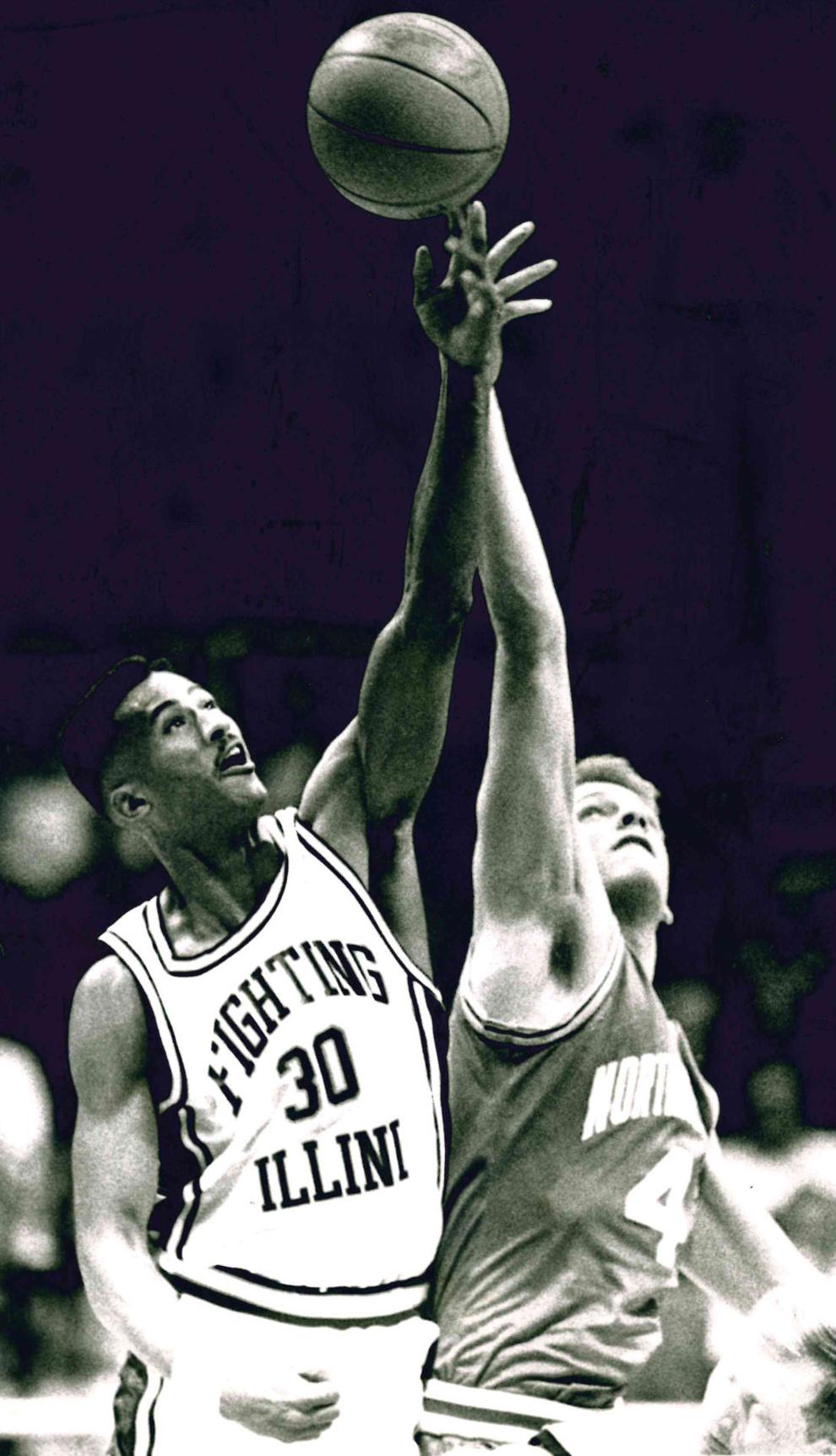 Celebrate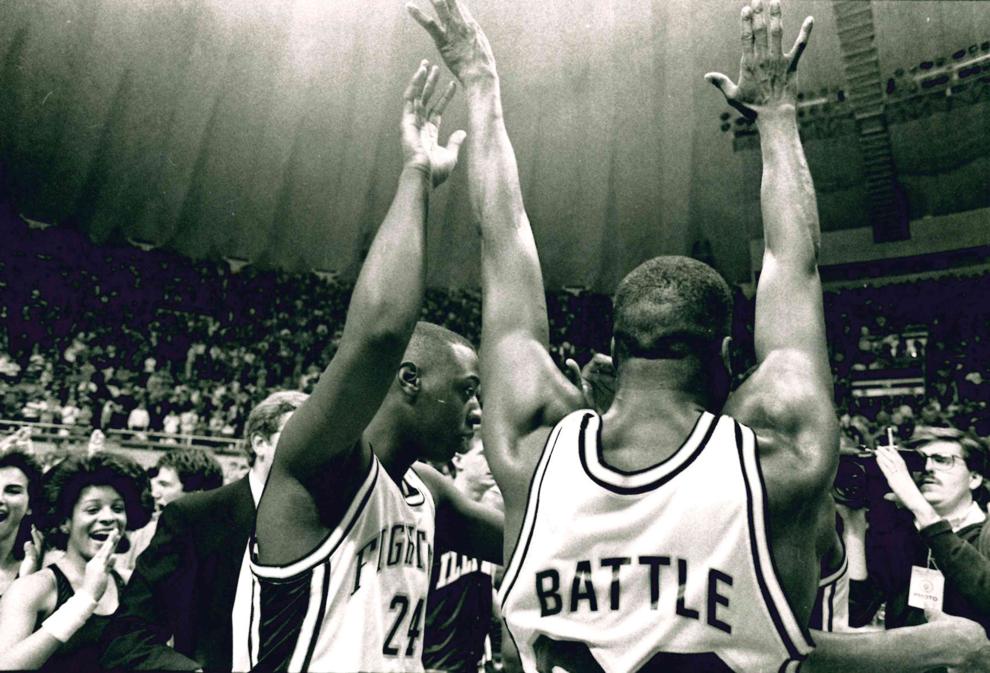 Lou Henson in 1993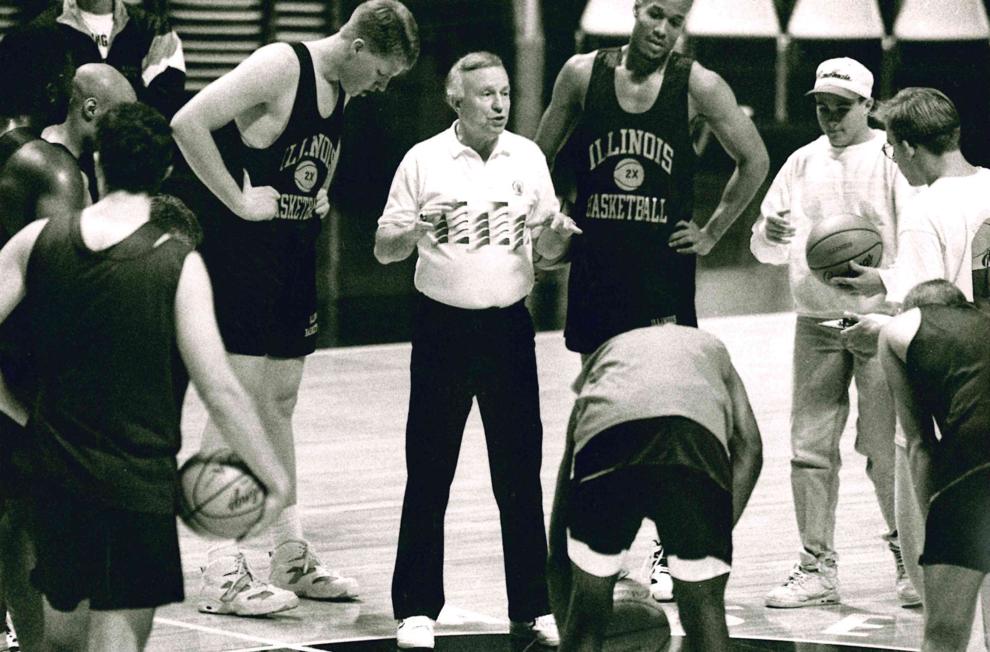 Cheerleading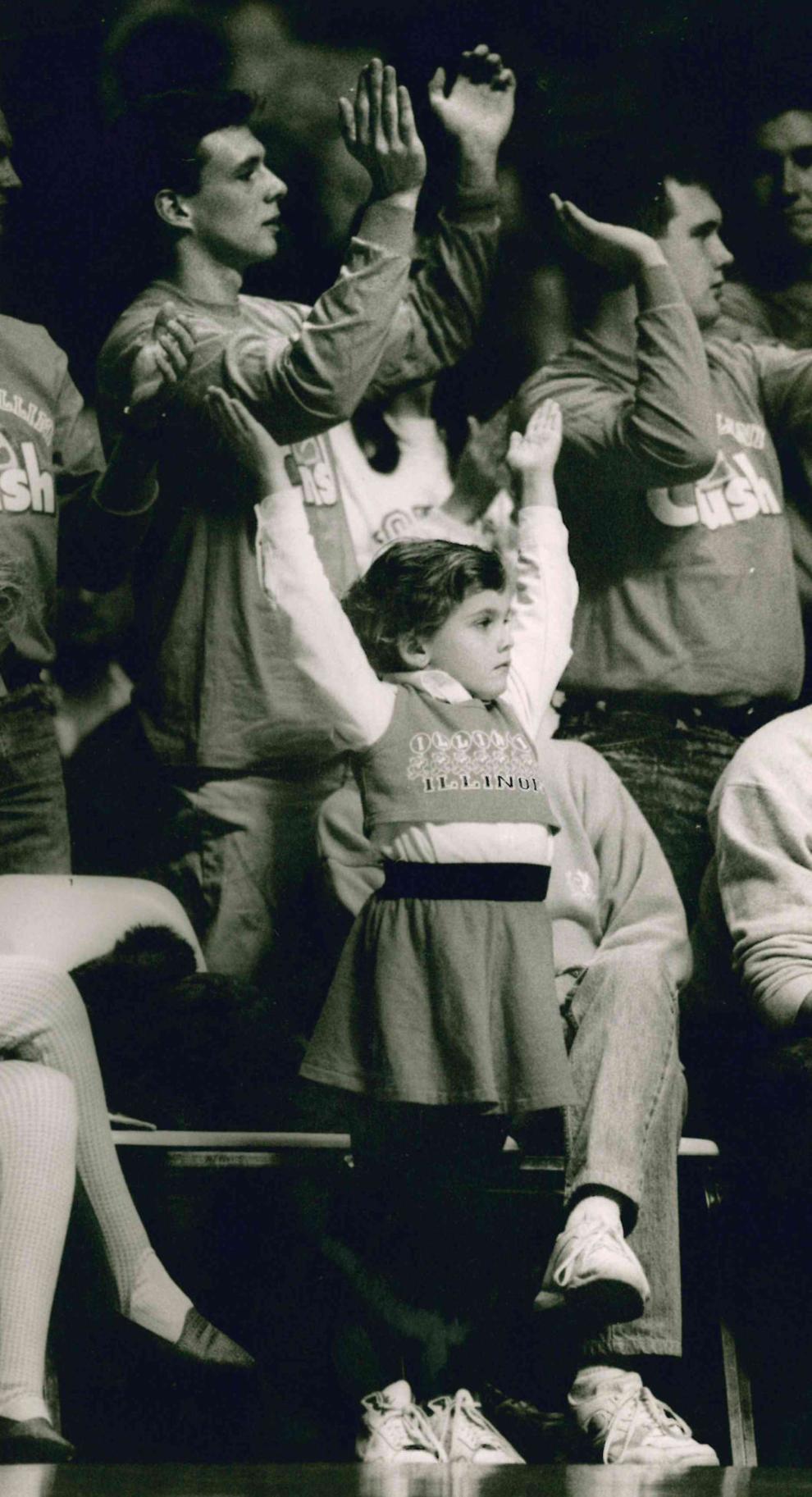 Chief Illiniwek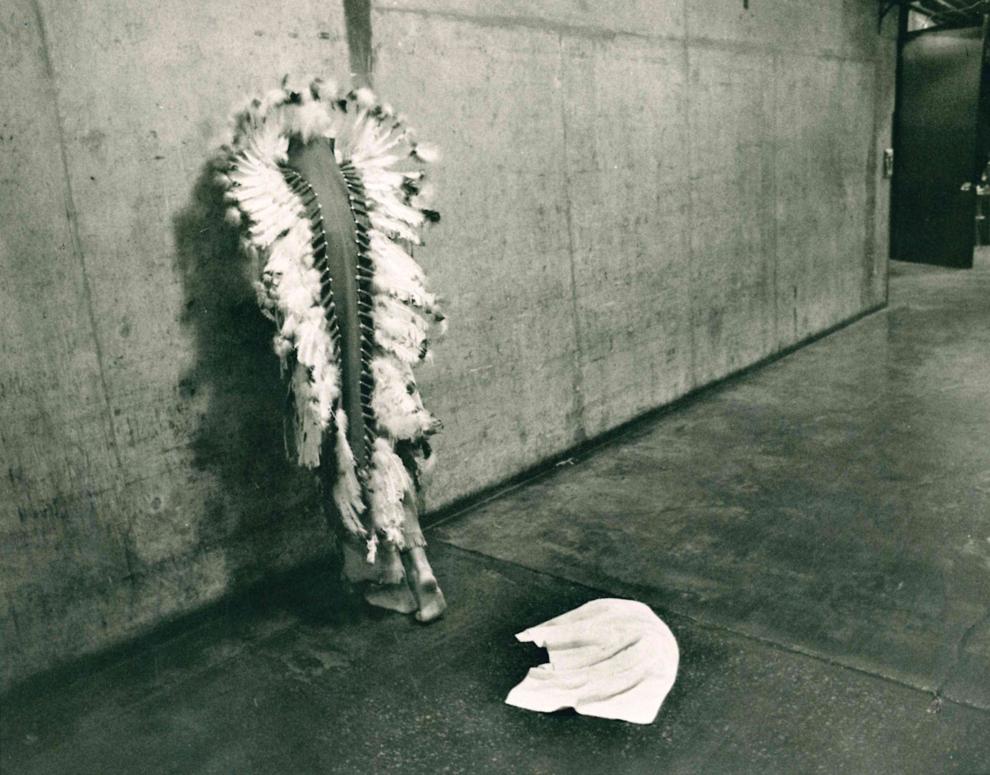 Coming through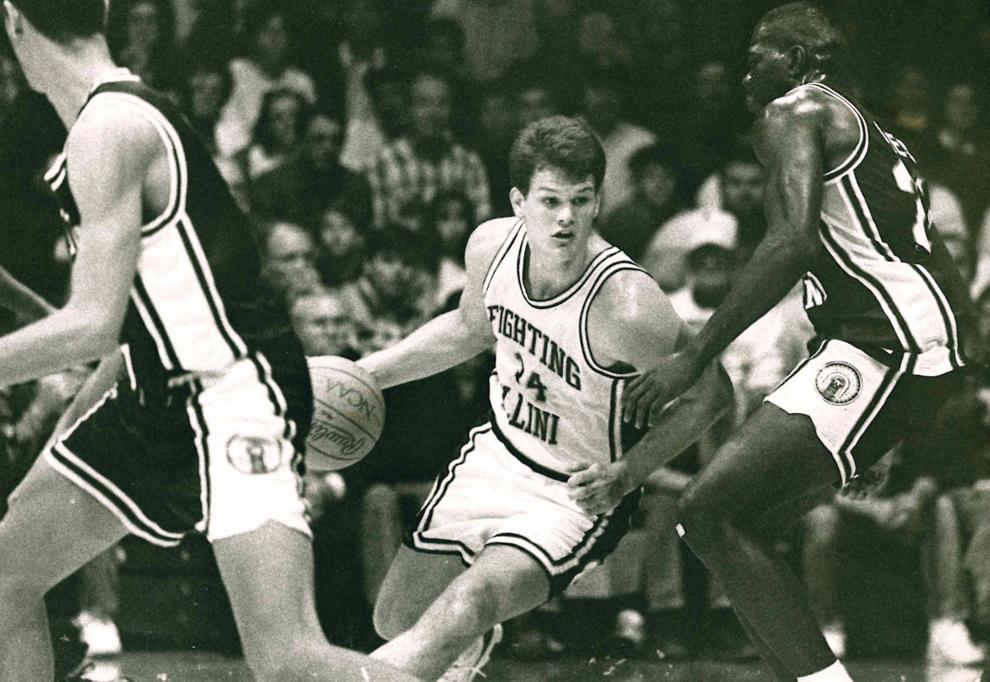 Distraction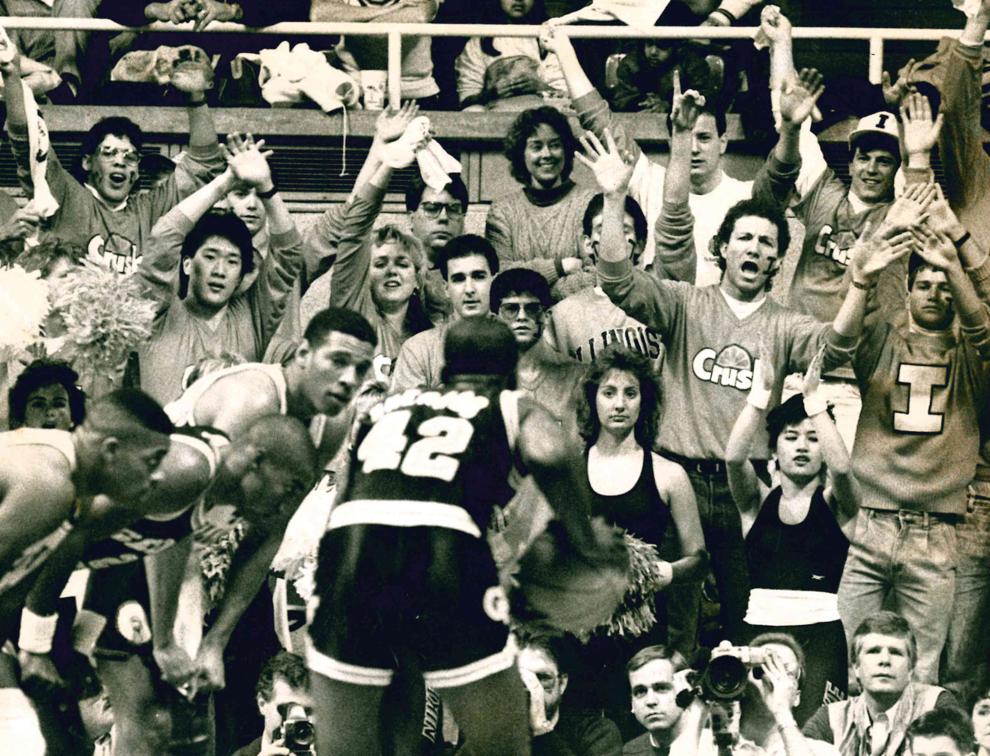 Easy does it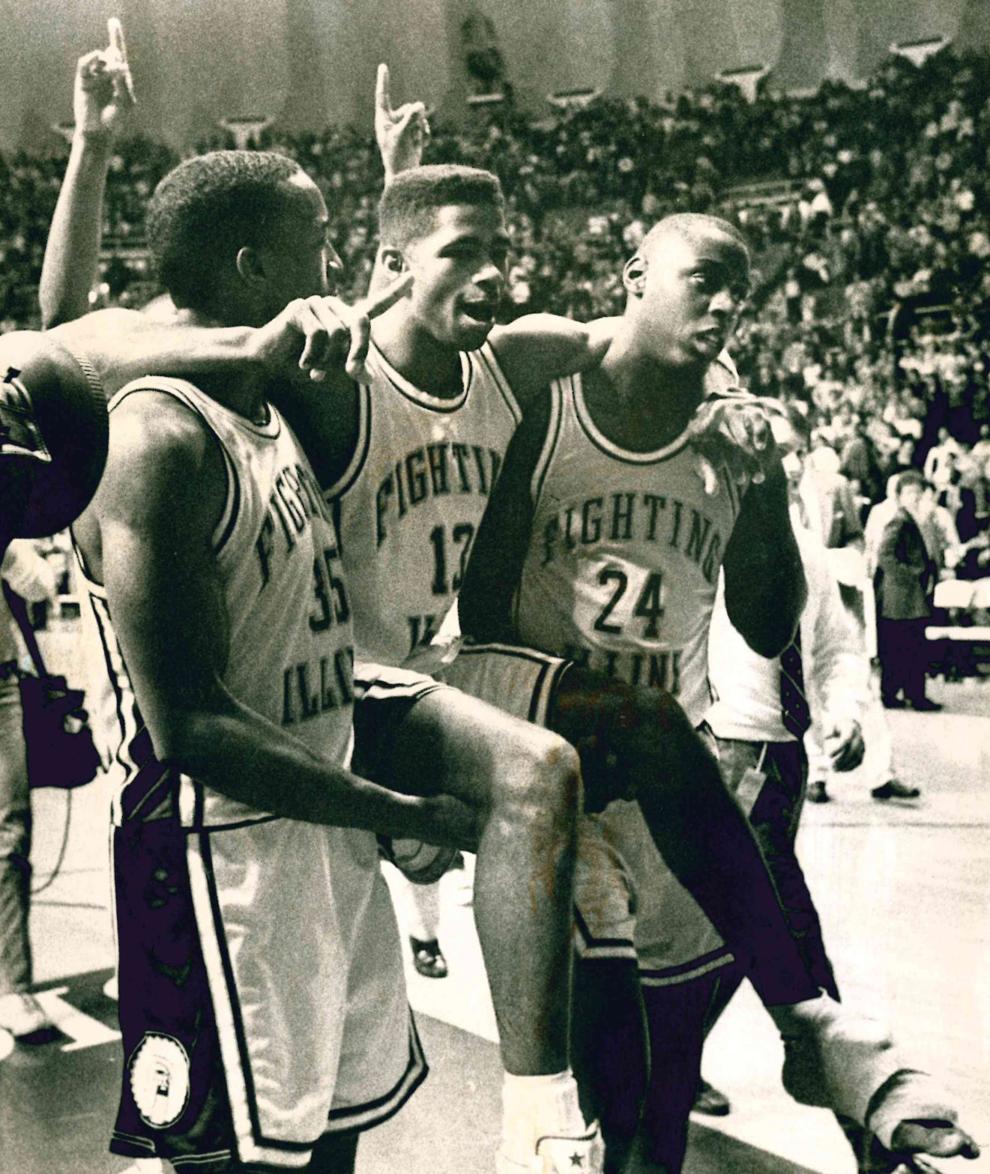 Efrem Winters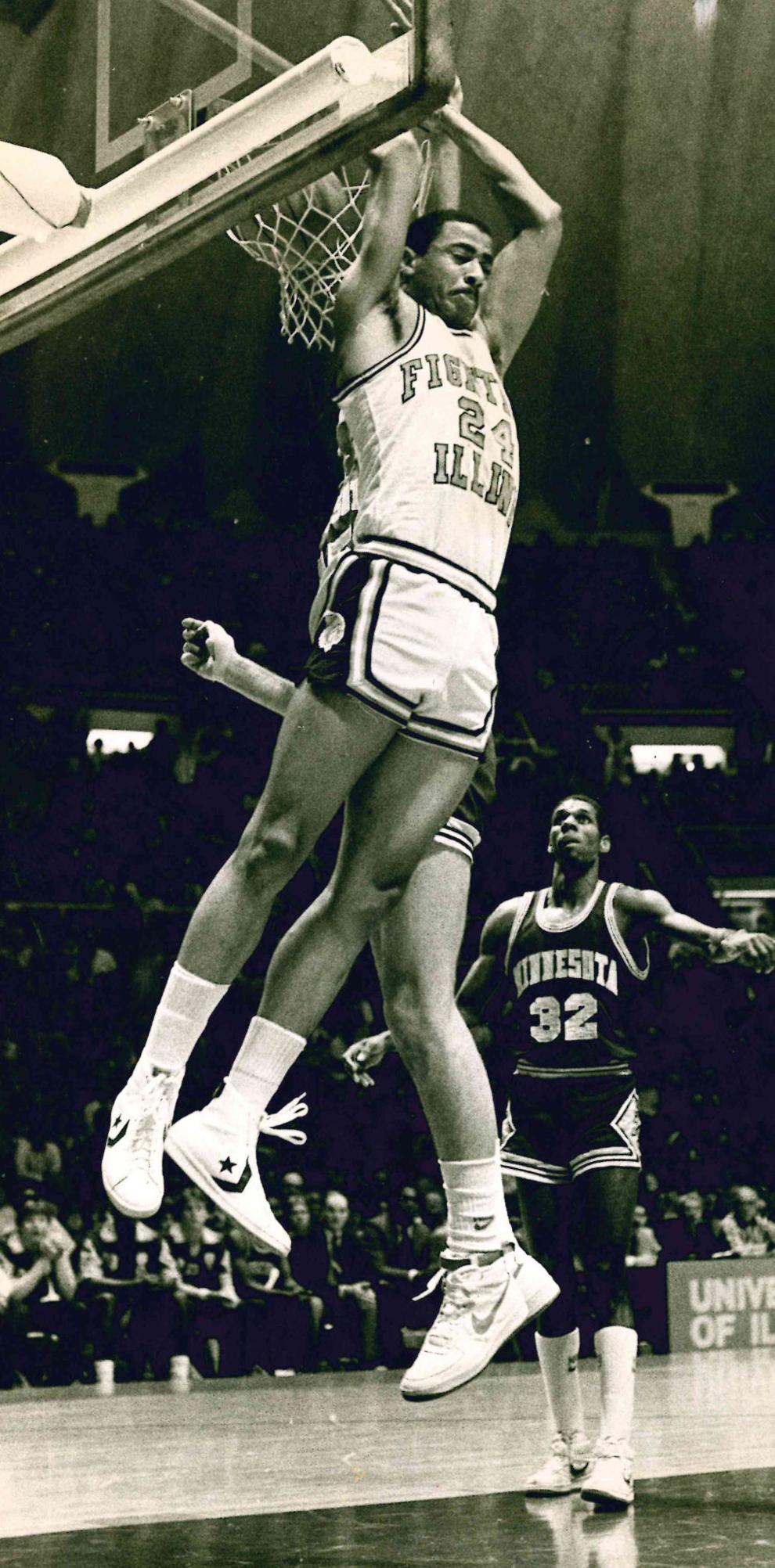 Efrem Winters
Fierce Rebound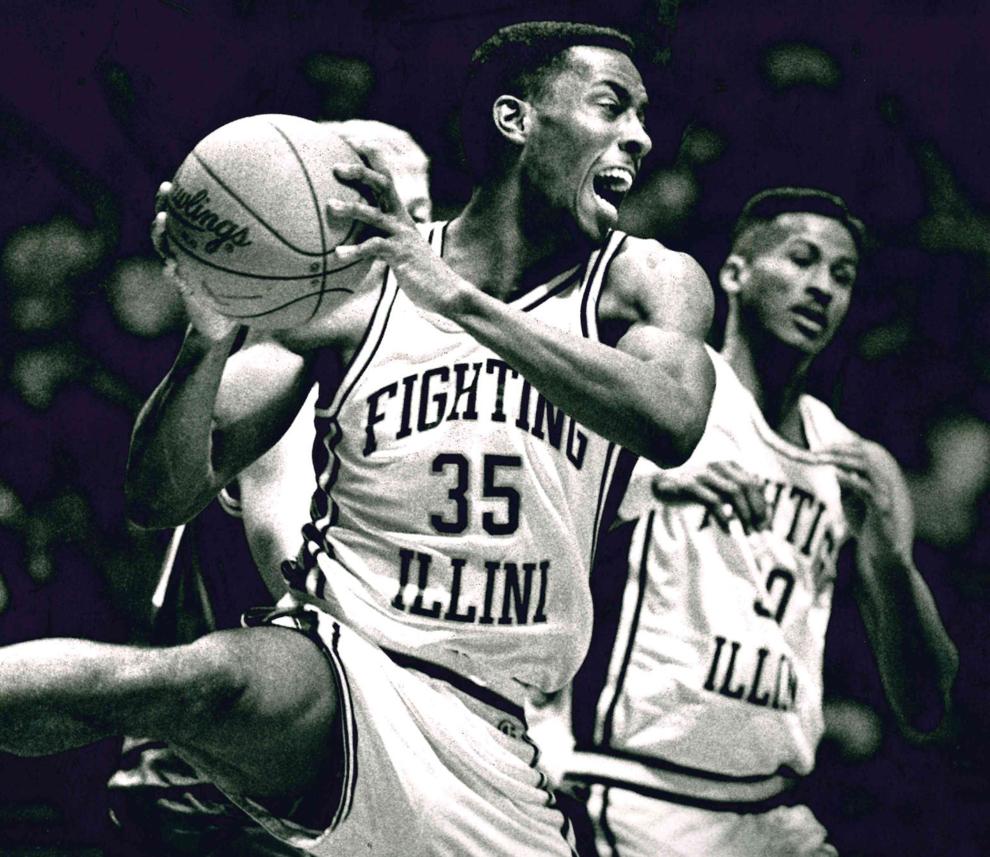 Free for all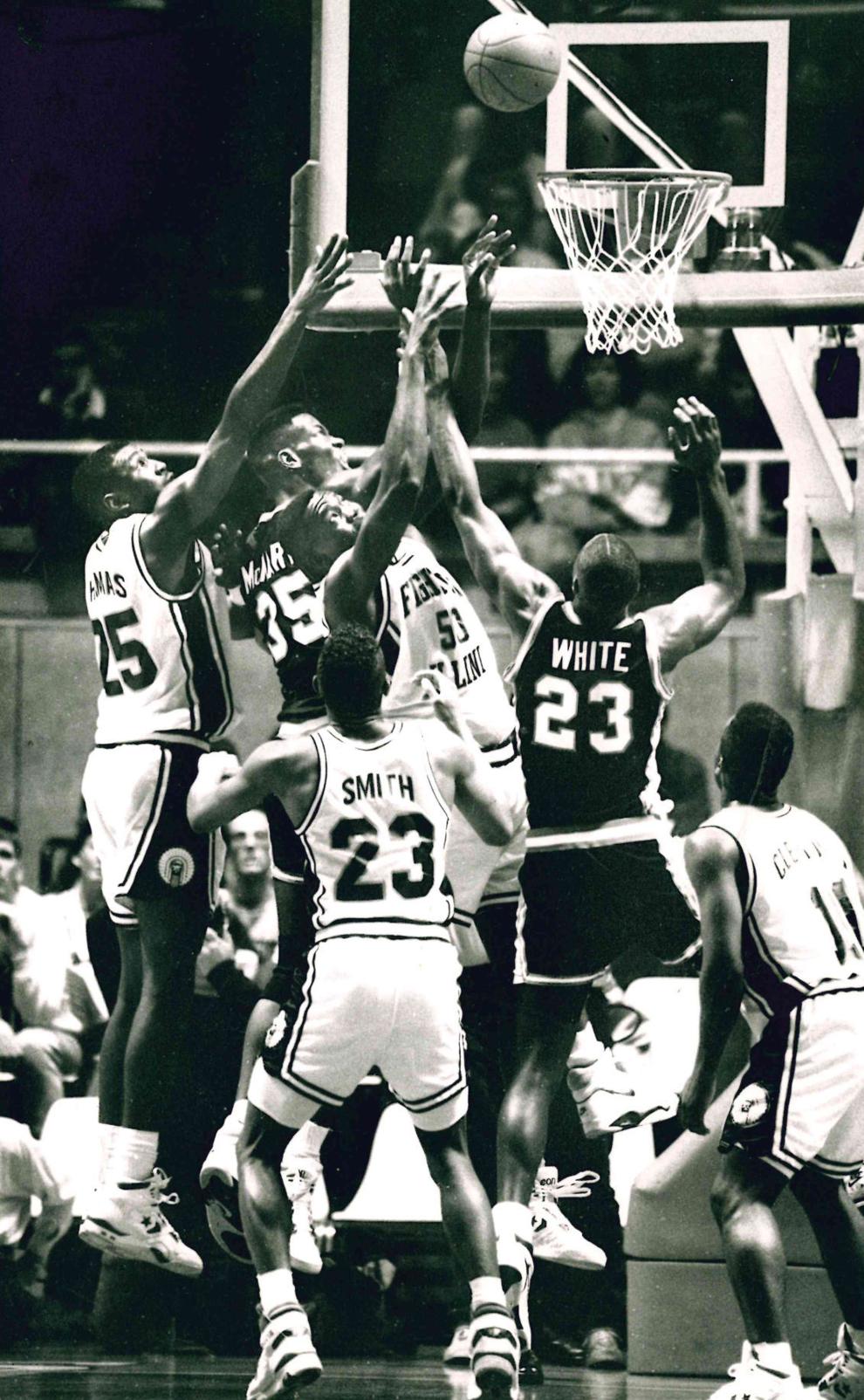 Getting physical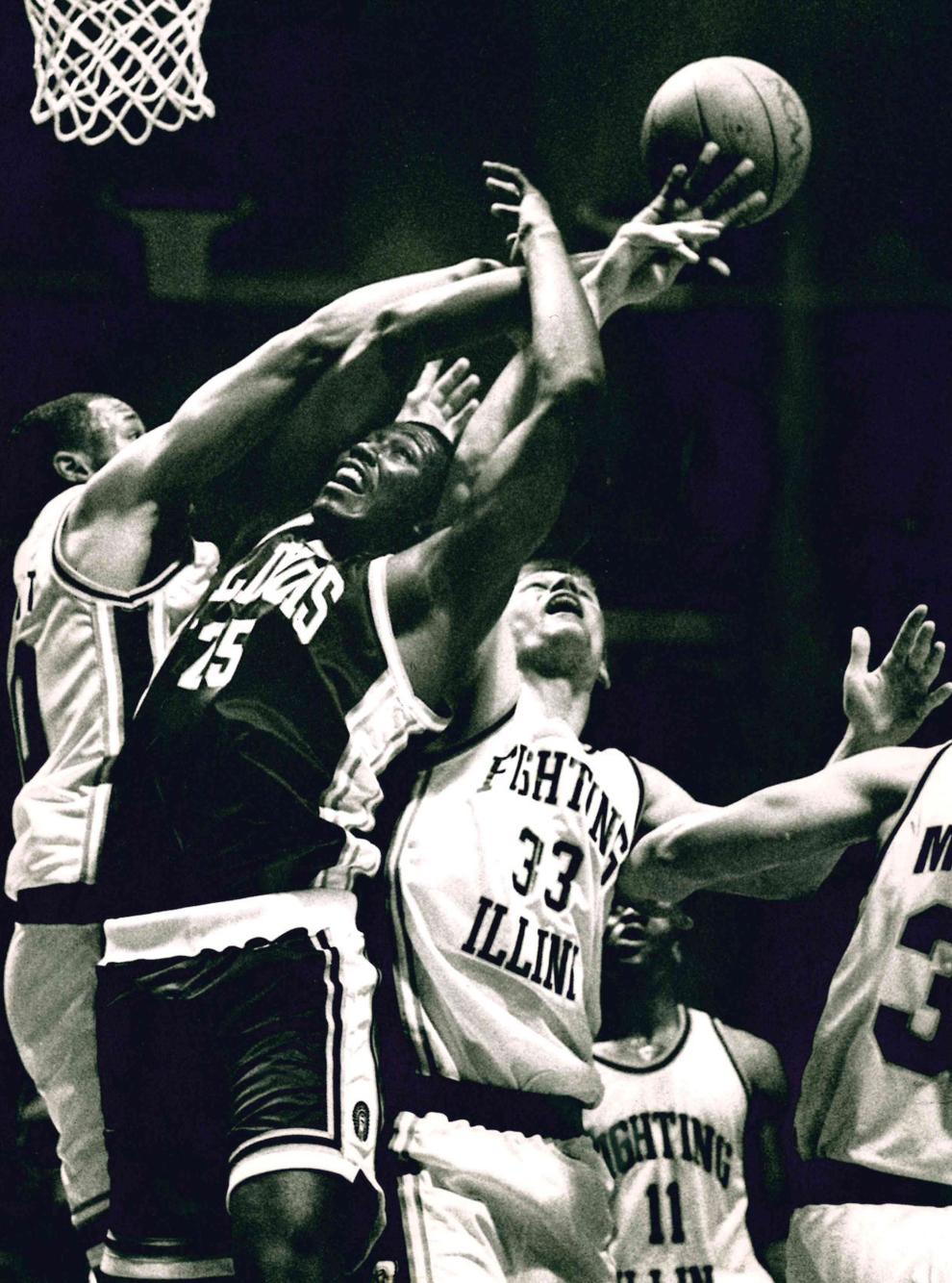 Hero of the hour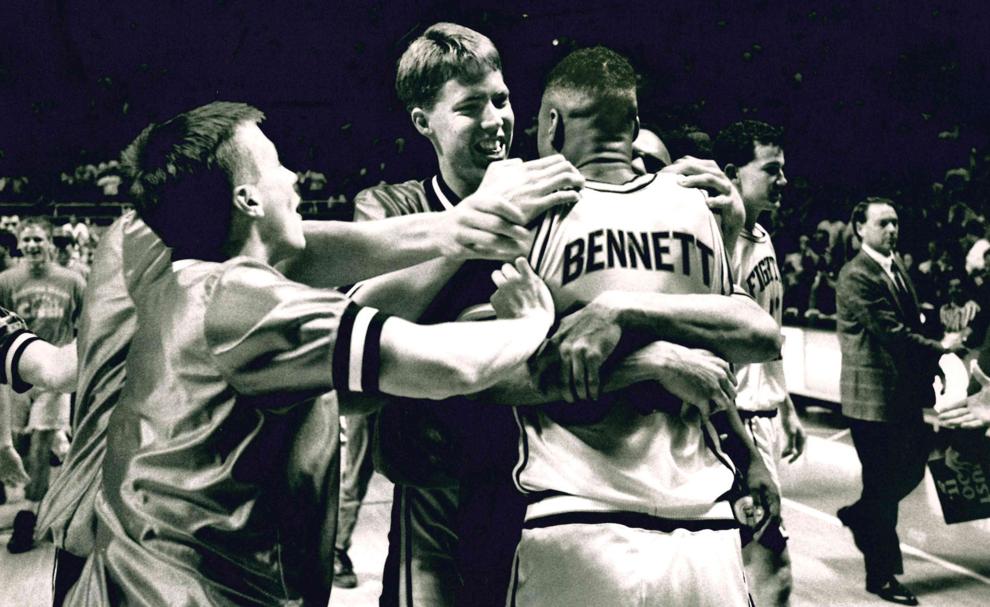 Illinettes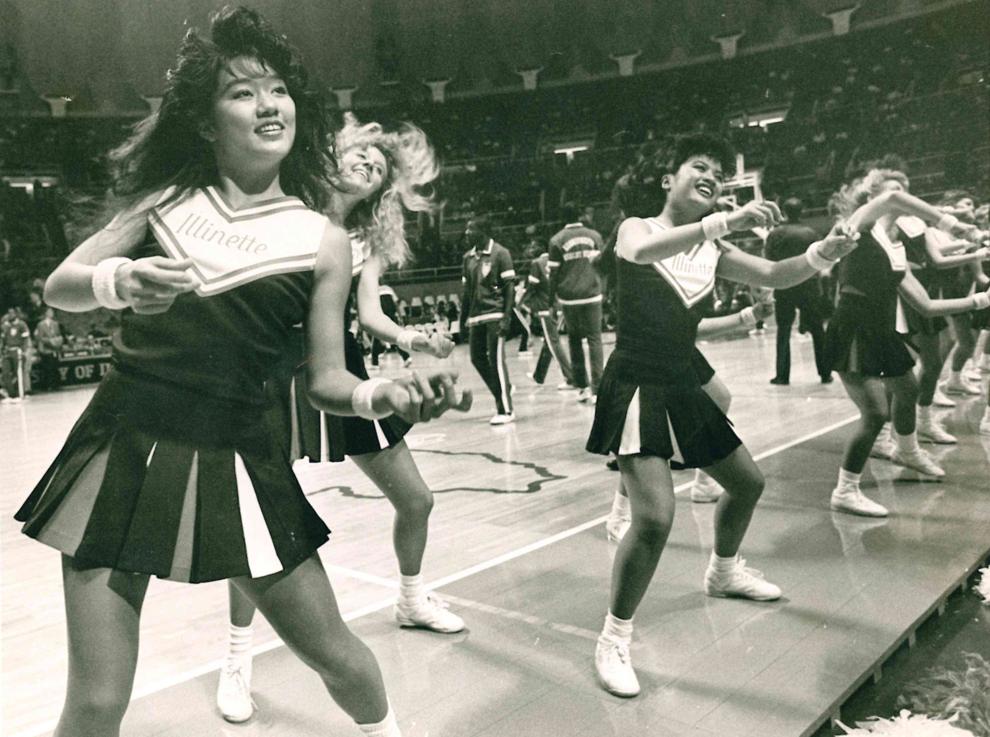 Illinois v. Iowa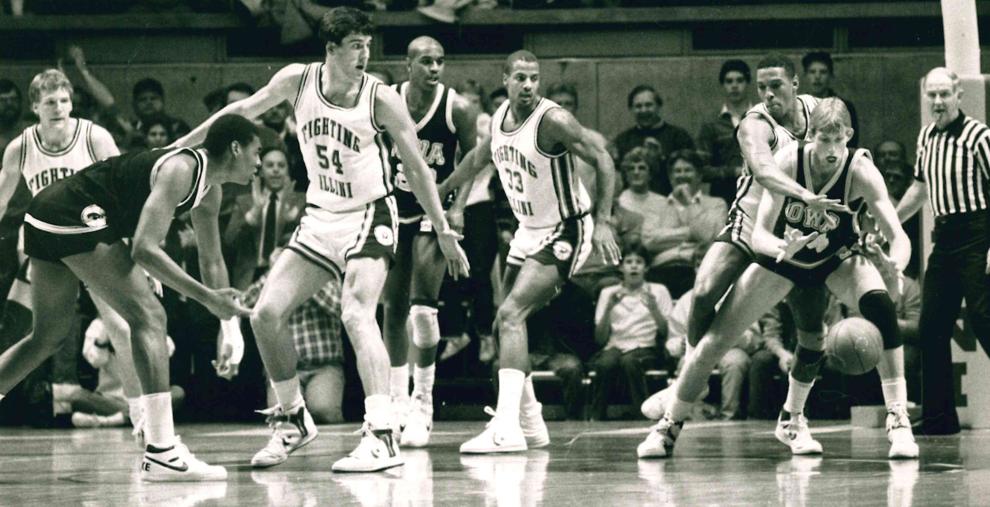 In traffic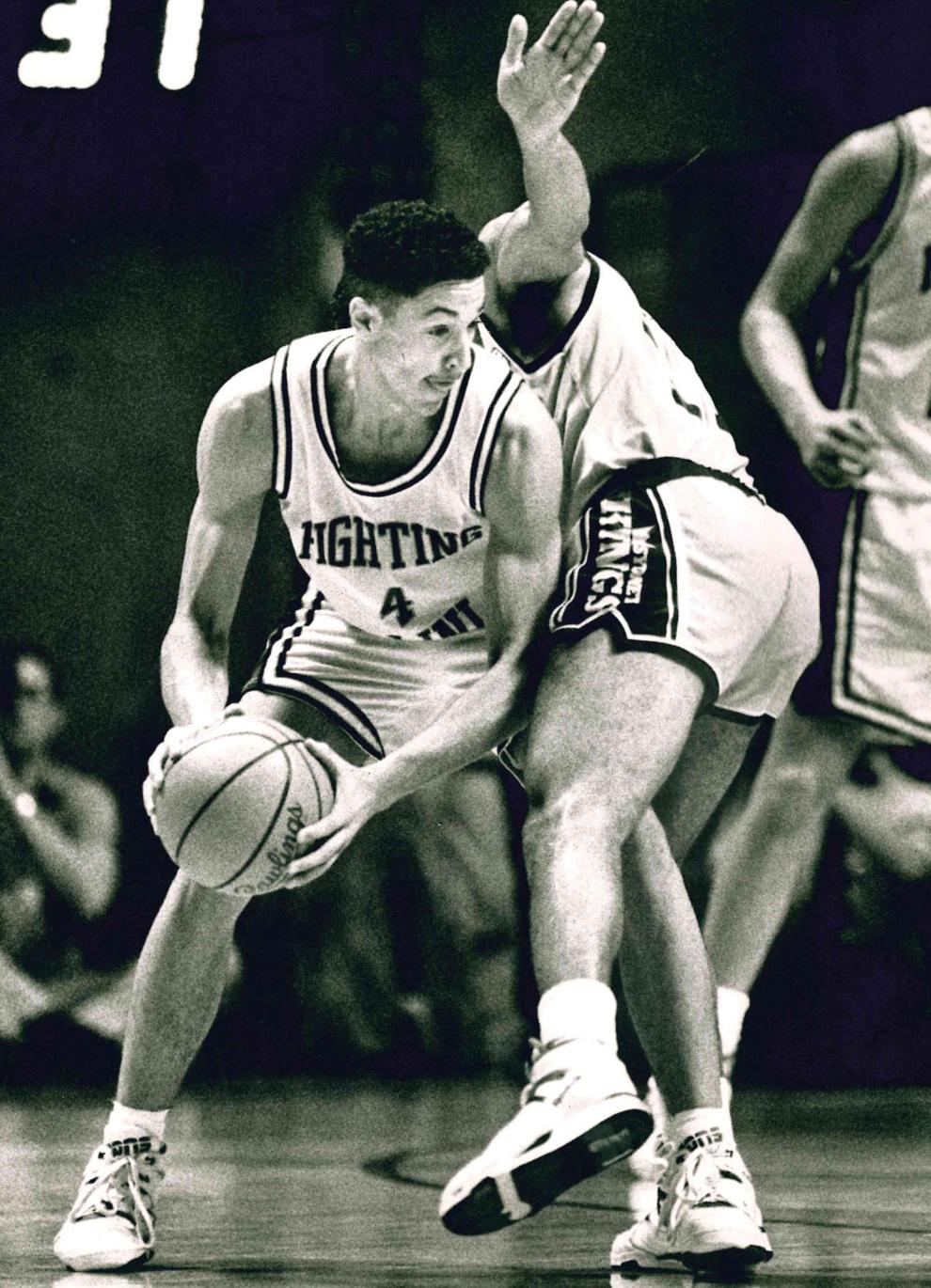 Kicking back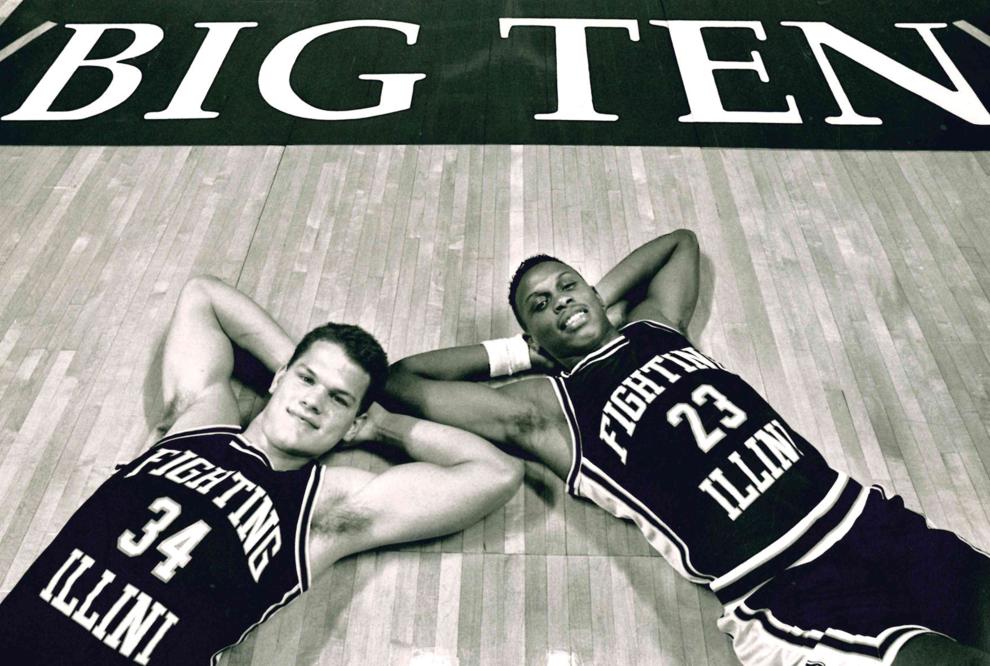 Long bombs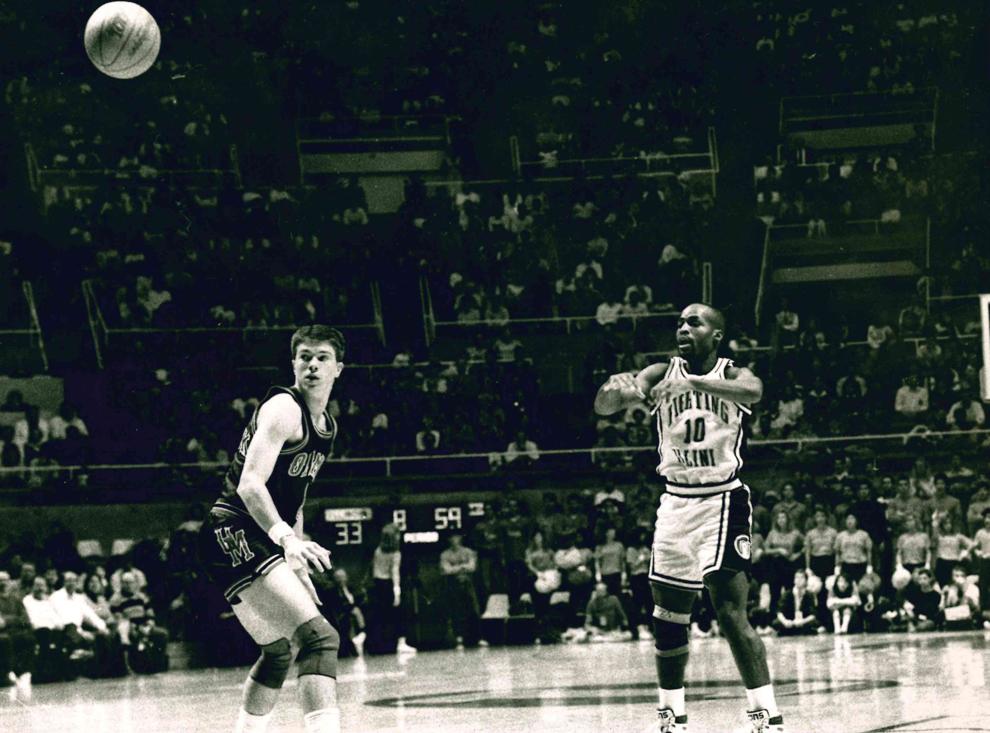 Nick Anderson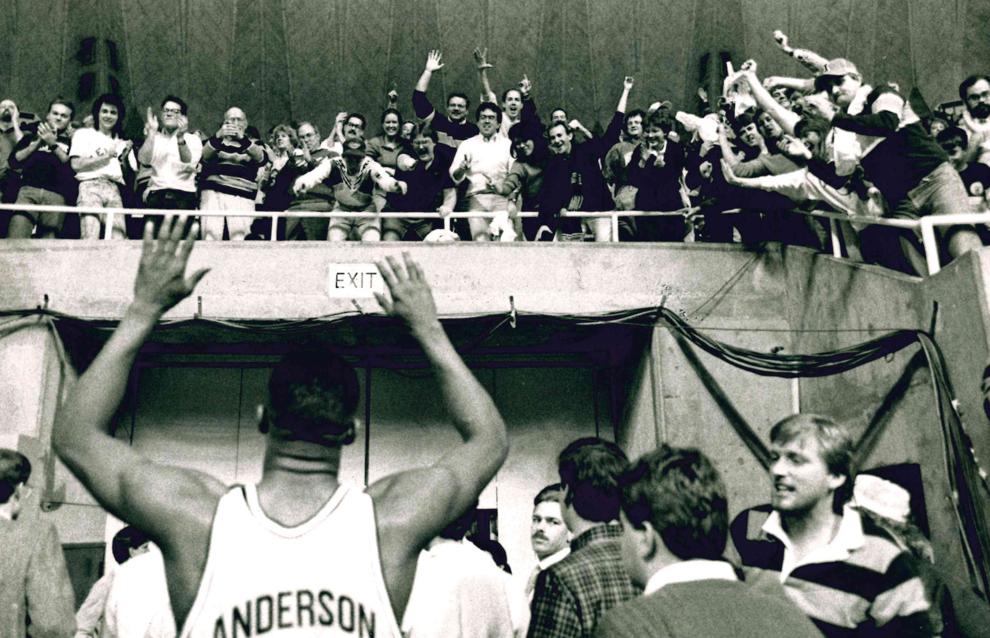 Pep band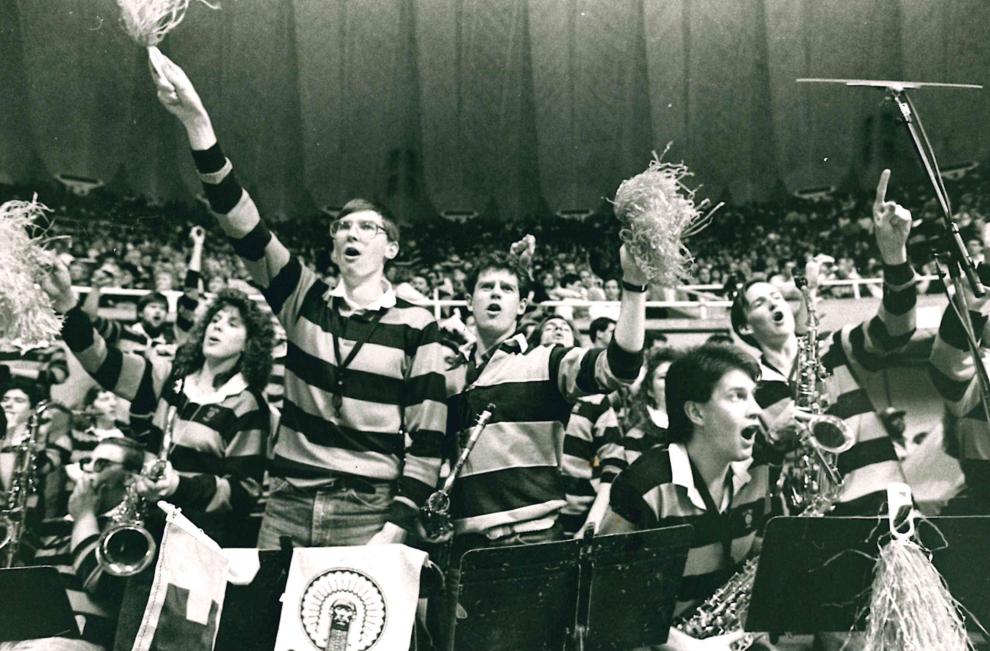 Rebound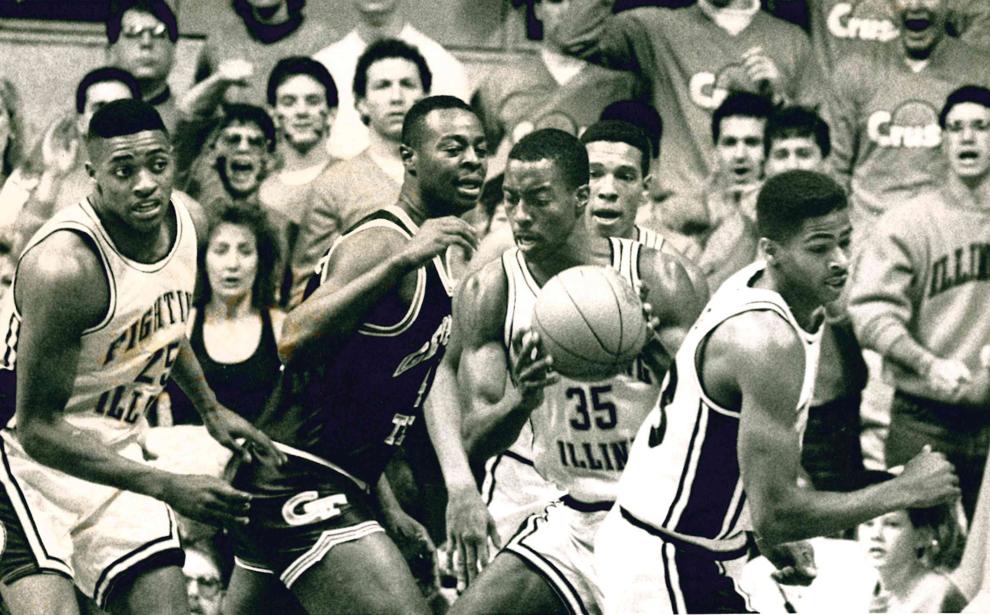 Relatives?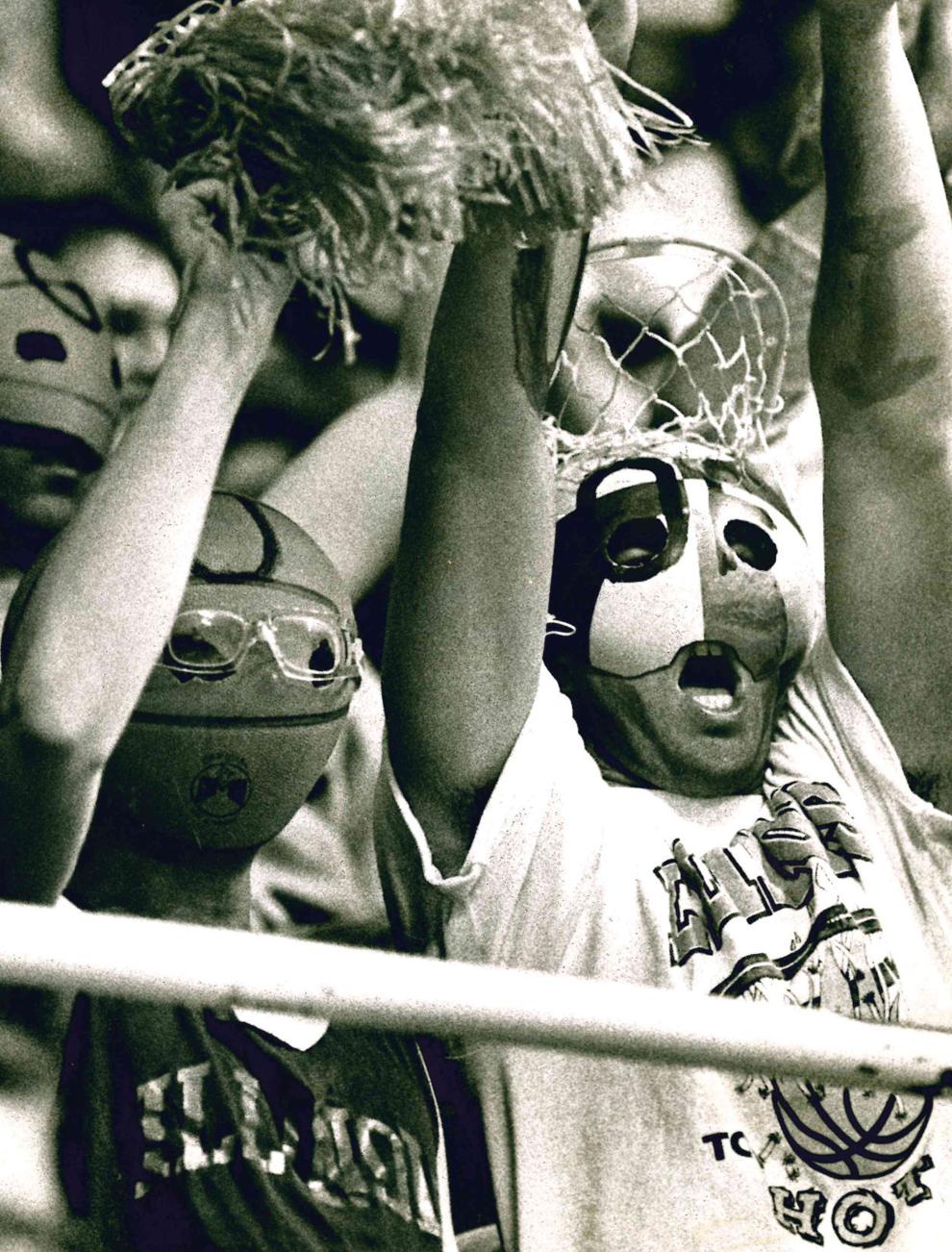 Talk of the Big Ten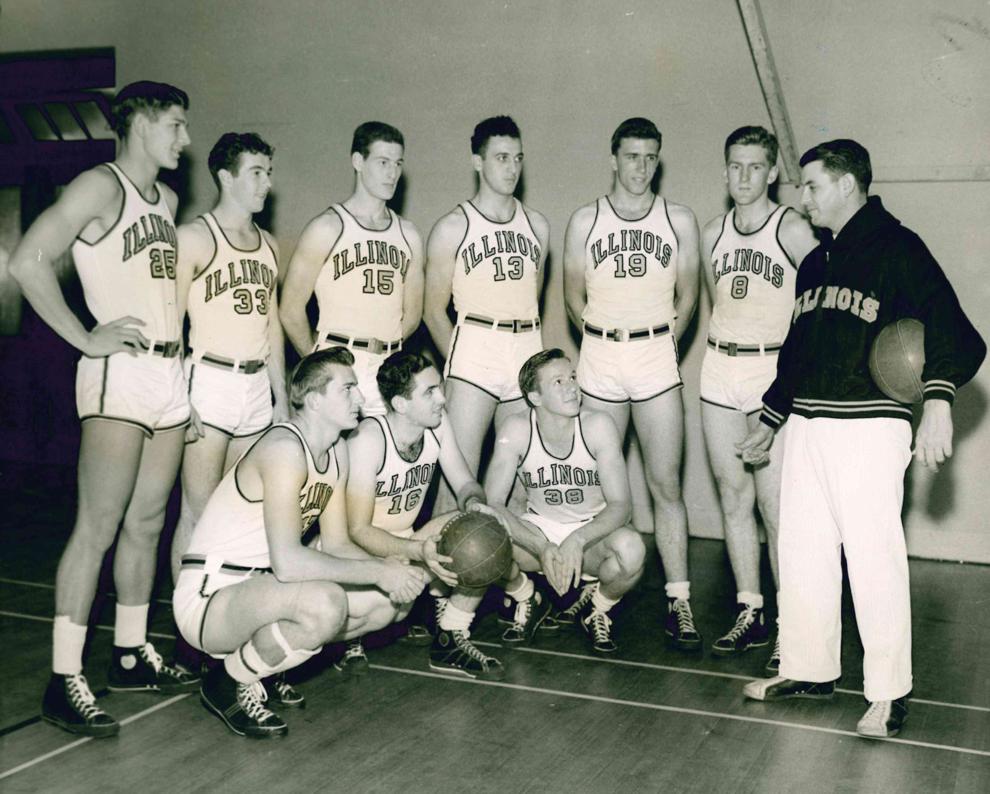 To the wire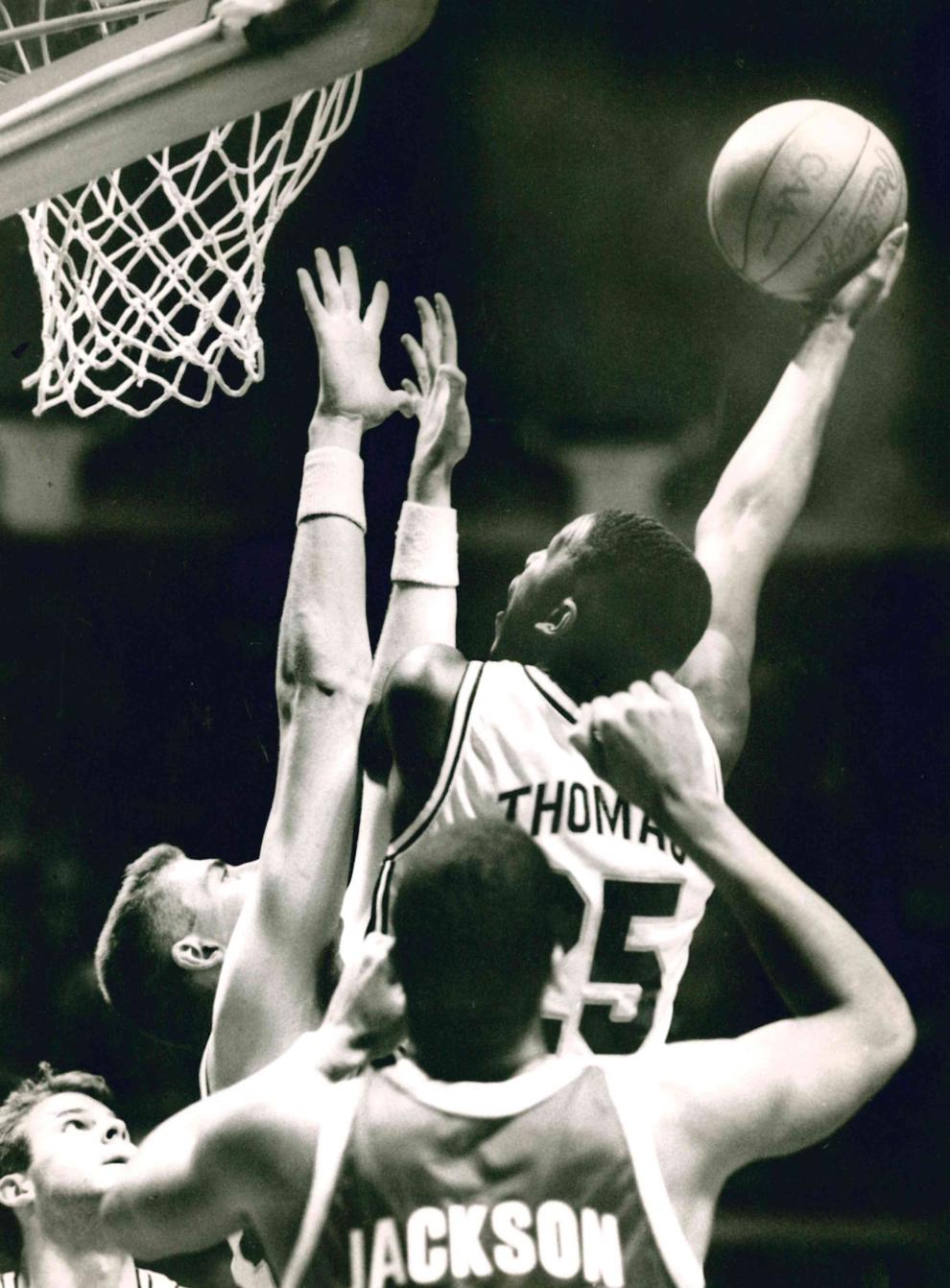 Tony Wysinger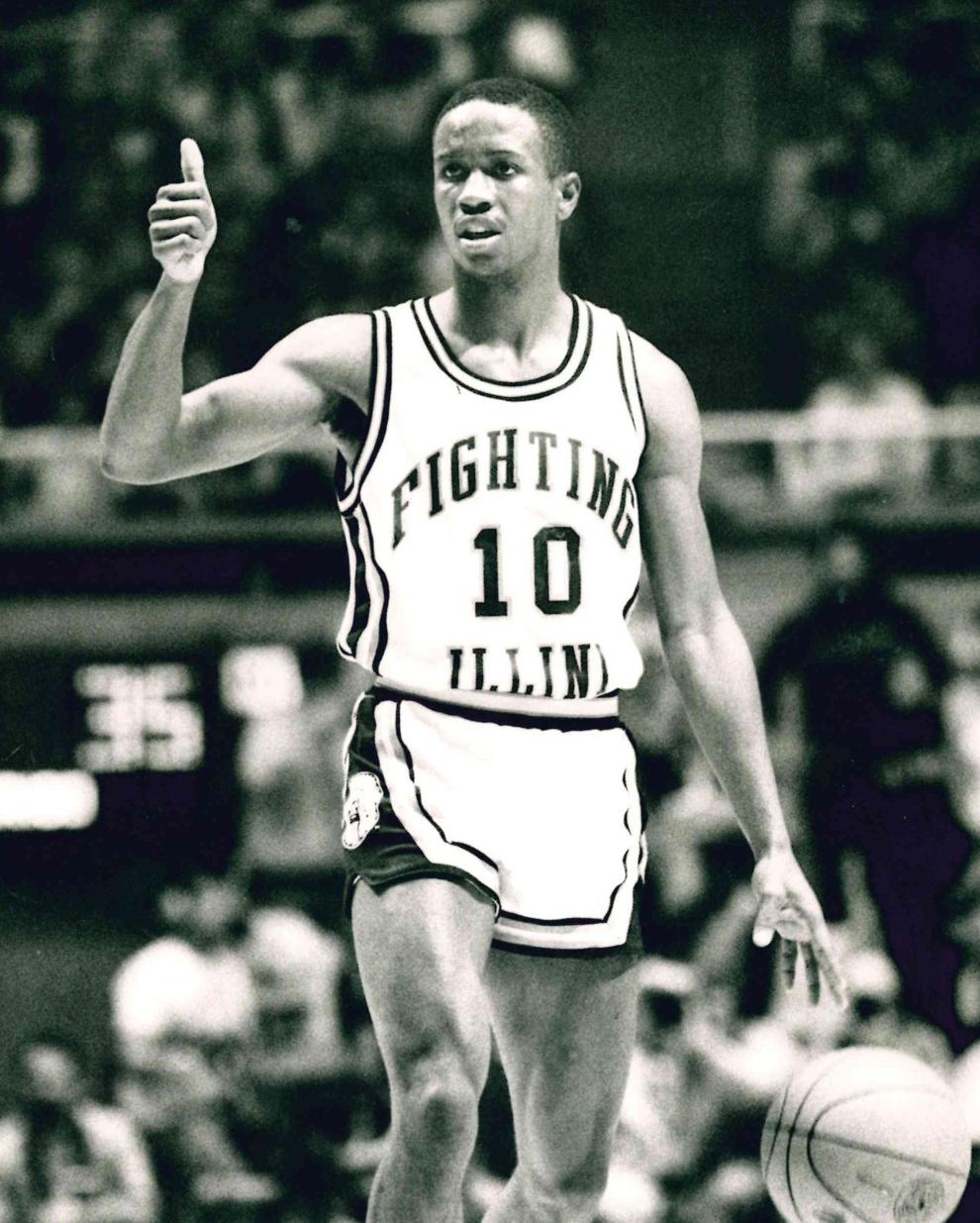 Warming up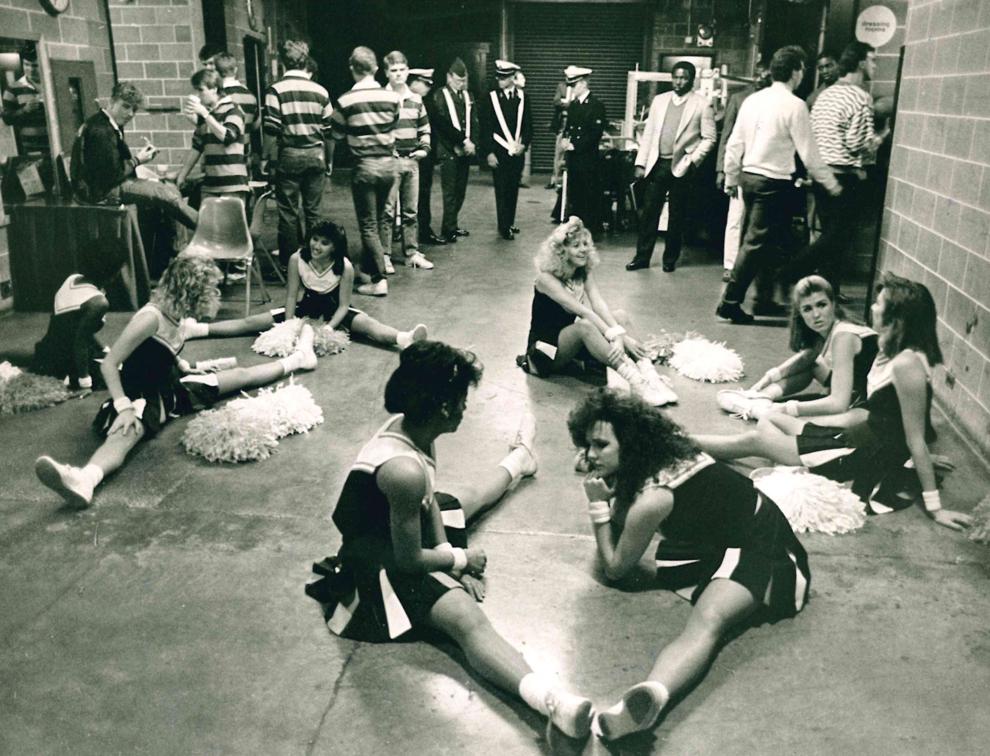 Whiz Kids Big Ten champs in '42, '43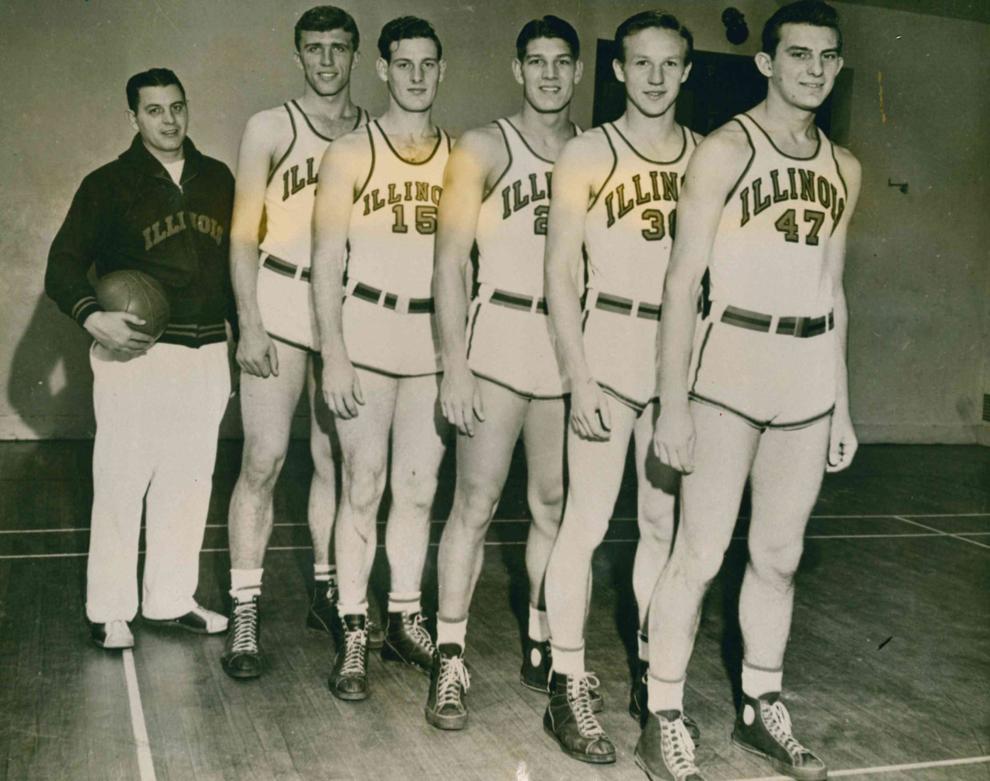 Wrong, Mr. Referee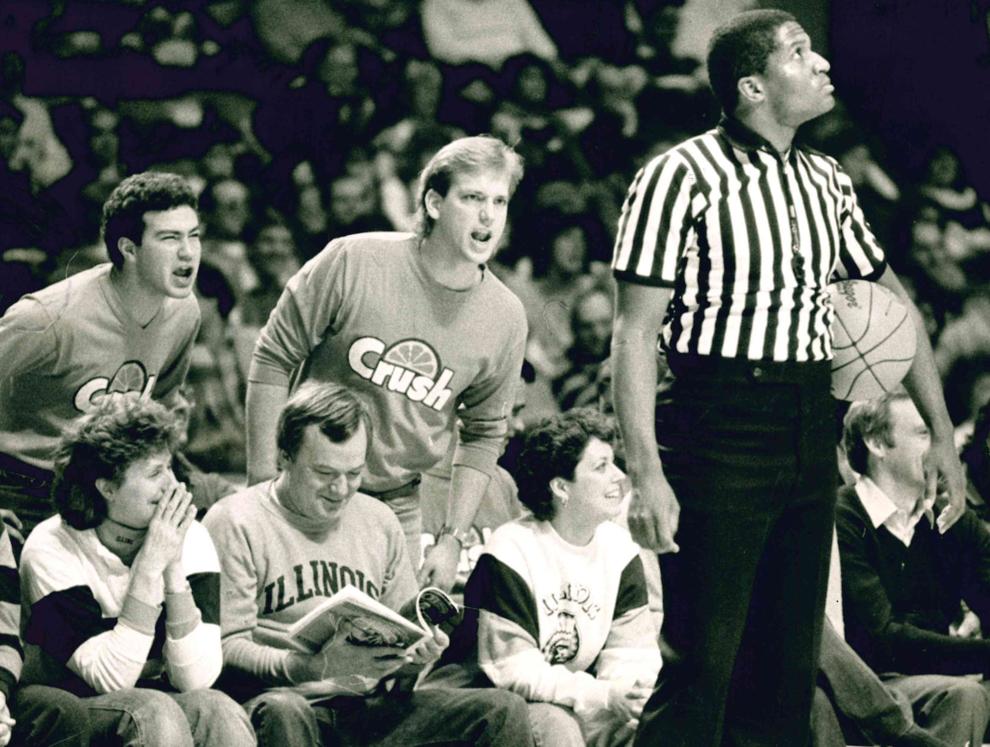 Contact Joey Wagner at (217) 421-6970. Follow him on Twitter: @mrwagner25