CHAMPAIGN — This is what Ayo Dosunmu has dreamed about — the type of game that he envisioned when he decided to return to Illinois for his junior season, the moment he's prepared to seize.
He isn't hiding from the moment. He's too savvy to have said what he said on accident — the magic two words in the second sentence of his media session on Tuesday morning: "Legacy game."
No. 5 Illinois, armed with its highest ranking since 2005, plays No. 2 Baylor in a top-five battle at 9 p.m. CT Wednesday in the Jimmy V Classic at Banker's Life Fieldhouse in Indianapolis (ESPN), the same city where last season's aspirations were unceremoniously ripped away from Illinois and the college basketball world at large.
"Legacy is one of those games I think in five, 10 years, people will still remember it," Dosunmu said. "People will still be like, 'I watched that game. I watched No. 5 Illinois vs. No. 2 Baylor. I watched them get a win.' Remembrance game that people always remember.  It's fun when you embrace that and you know it's time to seize the moment and enjoy it."
These kinds of games don't come around often at Illinois. In fact, Wednesday's game will be 16 years and one day after then-No. 5 Illinois pummeled then-No. 1 Wake Forest at Assembly Hall.
Dosunmu recognizes this as an opportunity to make a statement in the college basketball world against a Baylor team that went 26-4 last season, returns four starters — including preseason All-American Jared Butler — and has impact transfers Adam Flagler (Presbyterian) and Jonathan Tchamwa Tchatchoua (UNLV) eligible.
But Dosunmu spoke in a calm tone, understanding the moment in front of him, but relying on his time at Chicago Morgan Park, on Team USA and in his first two years at Illinois to not get too far ahead of himself. There are ramifications for the Illini, who are coming off a 3-0 multi-team event to start the season. A win over the No. 2 team in the country is a statement, the kind Illinois hasn't truly made in years.
"We have a huge opportunity in front of us," Dosunmu said. "We have an opportunity where we can go take what's ours. We can put the whole country on notice and take what we want, take what we need. We want to be higher (in the rankings). We believe we're the best team in the country and there's no better chance, no better way to show it than tomorrow on ESPN in front of the whole world."
Baylor won its first two games by an average margin of 32 points. Illinois head coach Brad Underwood has known Baylor coach Scott Drew, who will coach his first game this season after testing positive for COVID-19, for 30 years. Their time dates back to being assistant coaches when Underwood was at Western Illinois and Drew at Valparaiso. They coached against each other in the Big 12, and Underwood has seen Drew grow Baylor into a national powerhouse. 
A Final Four game, Underwood said, would be more of a legacy game in his book, but this is a pretty good early season opportunity for Illinois.
"There's a lot of room left to grow with this group," Underwood said. "It's a great challenge. You want to find out where you're at. You want to see what you can get exposed by or what you can do against quality opponents. They have quality guards. That challenge is going to be fun. It's a great opportunity and a great event. We relish that opportunity and it's very exciting to be a part of that."
At practice Monday, Underwood noticed a difference in Dosunmu and guard Trent Frazier. The two are always locked in — he's previously called them assassins for never letting up — but this was different. No nonsense, Underwood said. Everything was matter of fact and calculated.
Dosunmu was all smiles on Tuesday morning. He radiated confidence while not losing sight that this is what college basketball is — these types of games are inherently fun for everybody. 
"Ayo's got an unbelievable confidence, which he should have," Underwood said. "He might be the best guard in the country. He's going to go up against a couple others who are right there with him."
When Dosunmu asked if this was the biggest game of his Illini career, he smiled as if he knew the answer was yes but wanted to show his work to get to that conclusion. There was the loss at home to then-No. 2 Michigan when he was a freshman. That was a big one. There was a home win against then-No. 5 Michigan as a sophomore. Yeah, that one is up there. 
"A lot of people don't have the opportunity to be a top five team and play against the No. 2 team in the country," Dosunmu said. "That's something that you don't get a lot of. If you do see it, it's normally the blue bloods. Baylor's not a blue blood. Illinois is not a blue blood. To have this intense matchup early in the season with so good and highly ranked teams, it's interesting.
"You have to seize the moment. You have to enjoy it. You have to embrace everything throughout it because you don't get to see this a lot."
Saturday's game announced: Illinois will host University of Tennessee-Martin at 8 p.m. Saturday. That game completes the schedule. It will be aired on the Big Ten Network.
---
31 amazing Illini basketball history photos
1987
Ask Kendall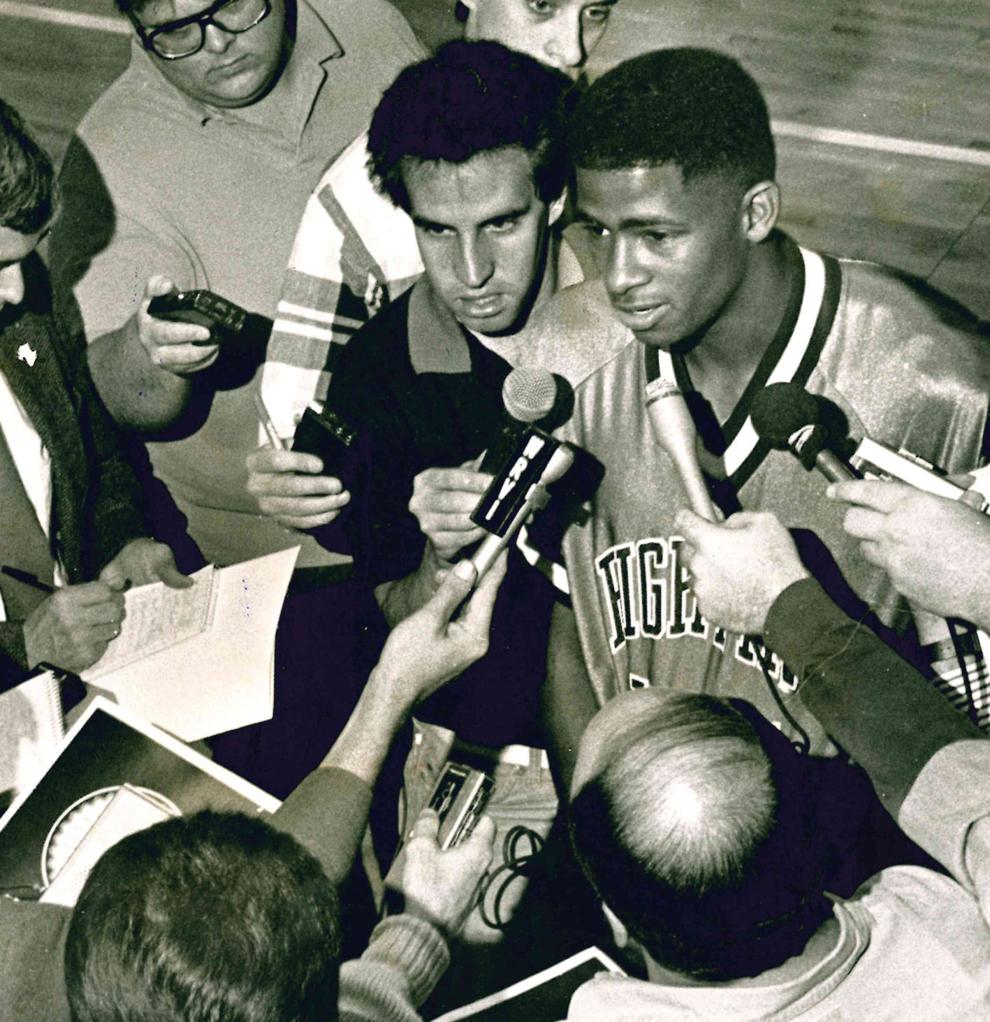 Big Reach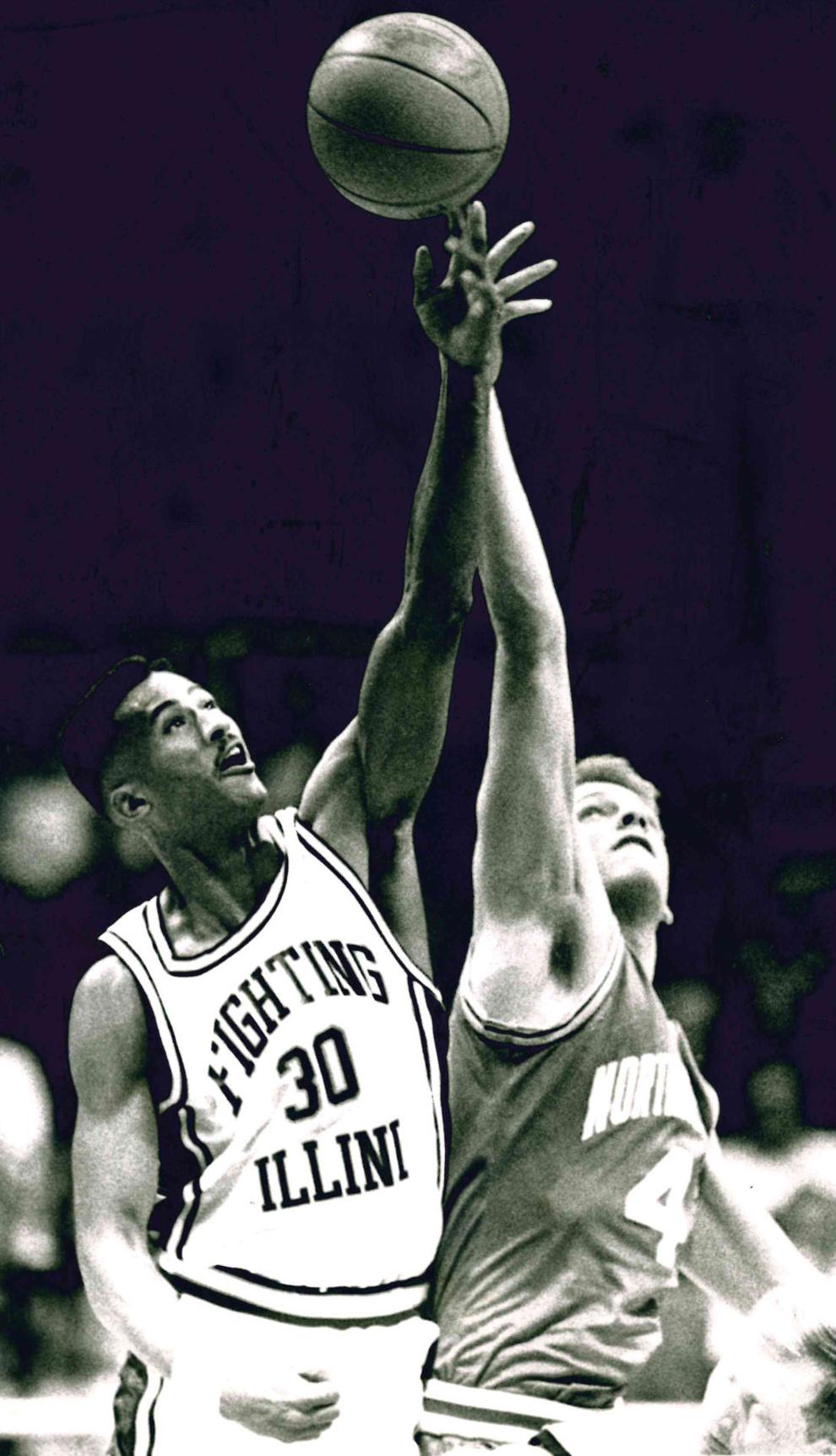 Celebrate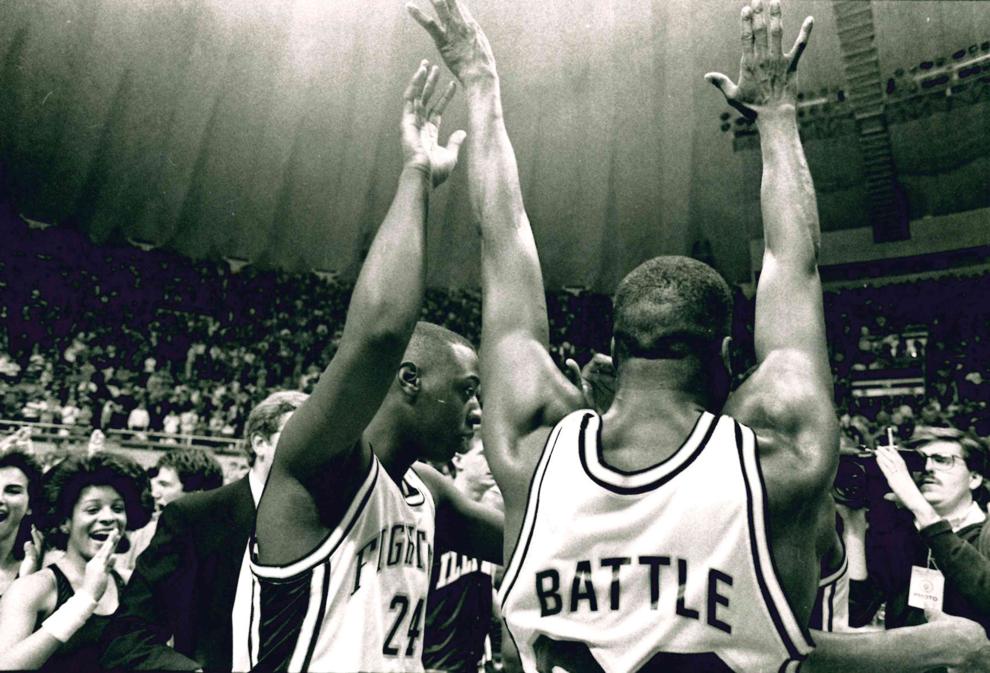 Lou Henson in 1993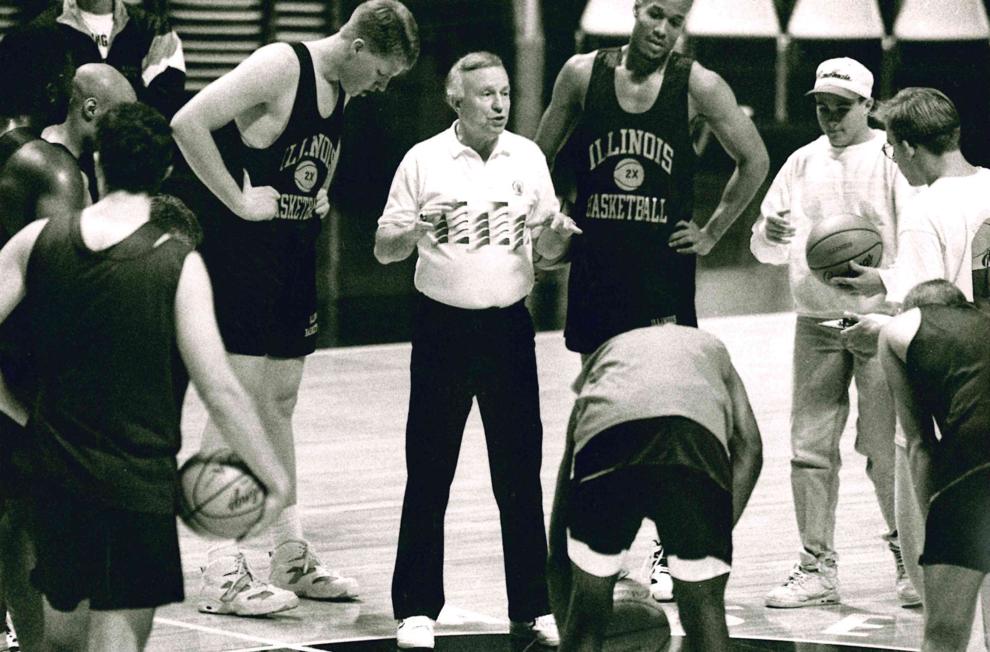 Cheerleading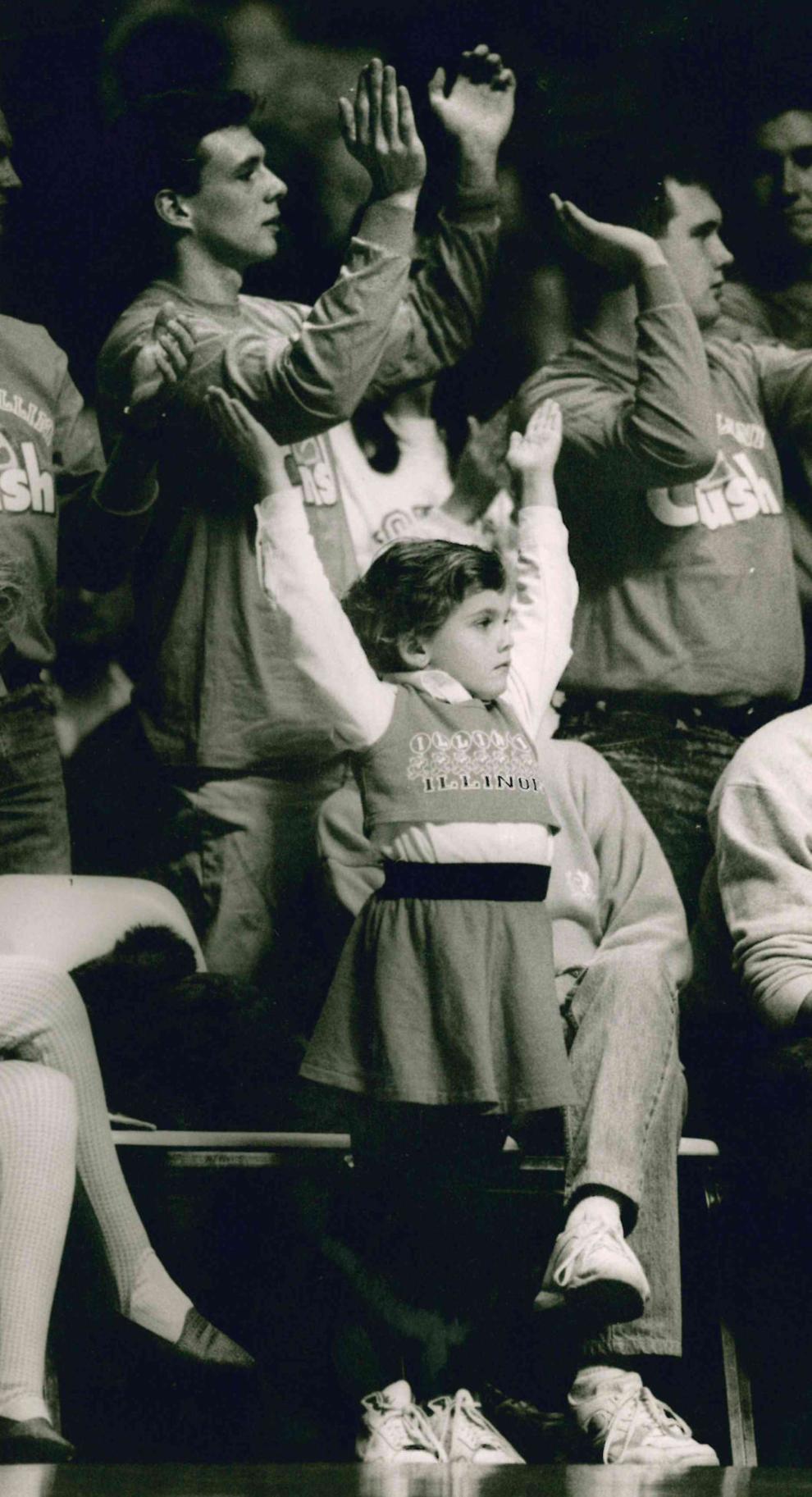 Chief Illiniwek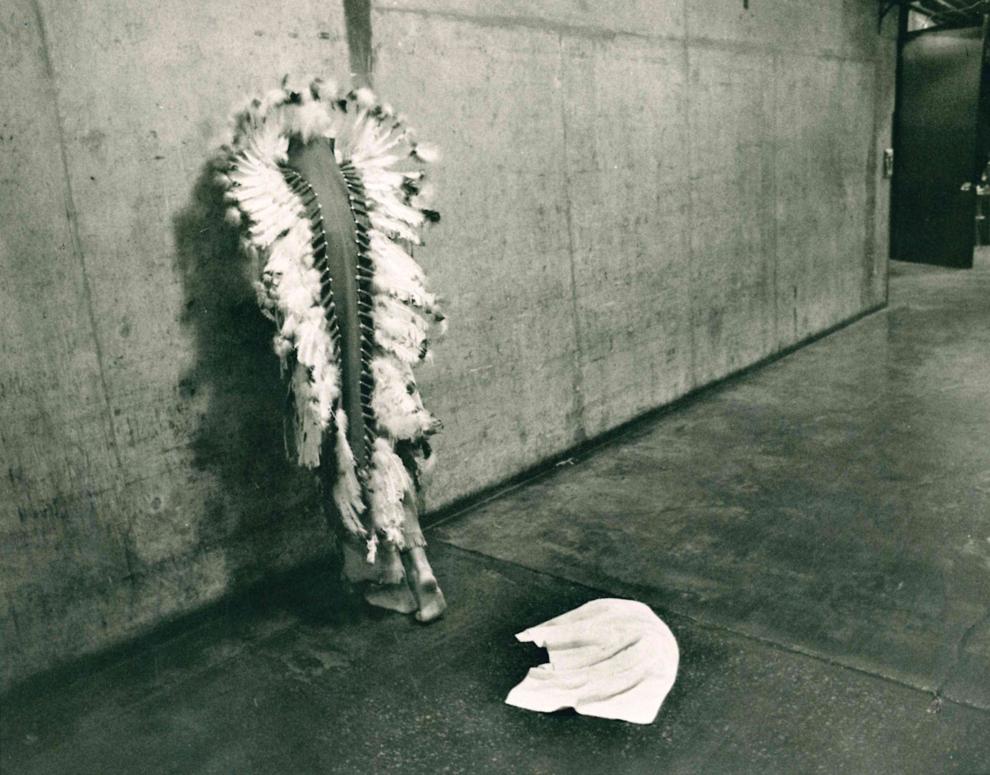 Coming through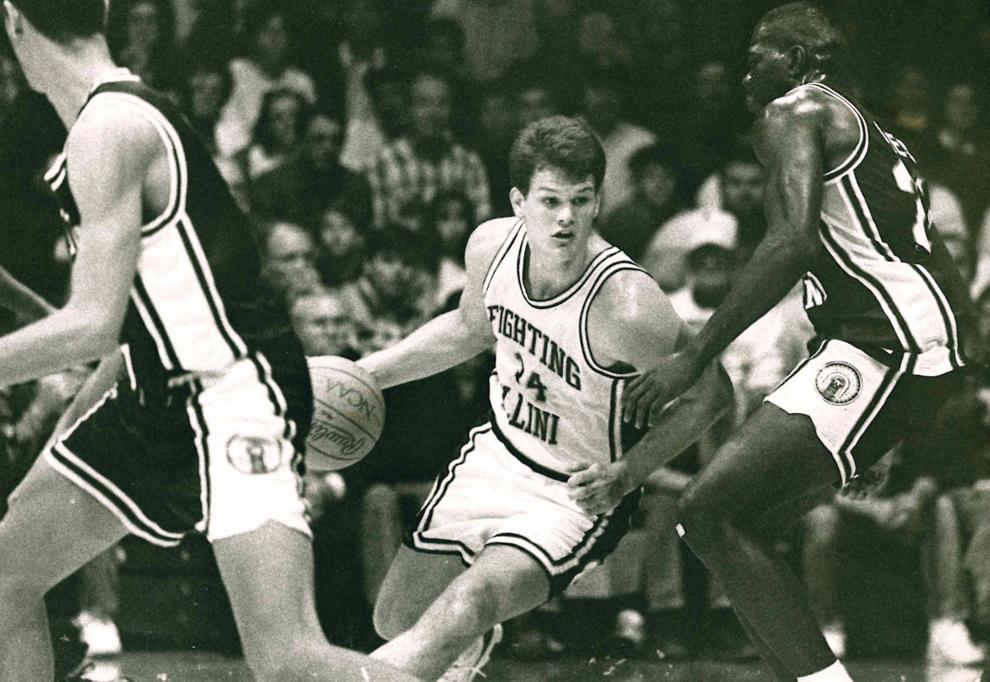 Distraction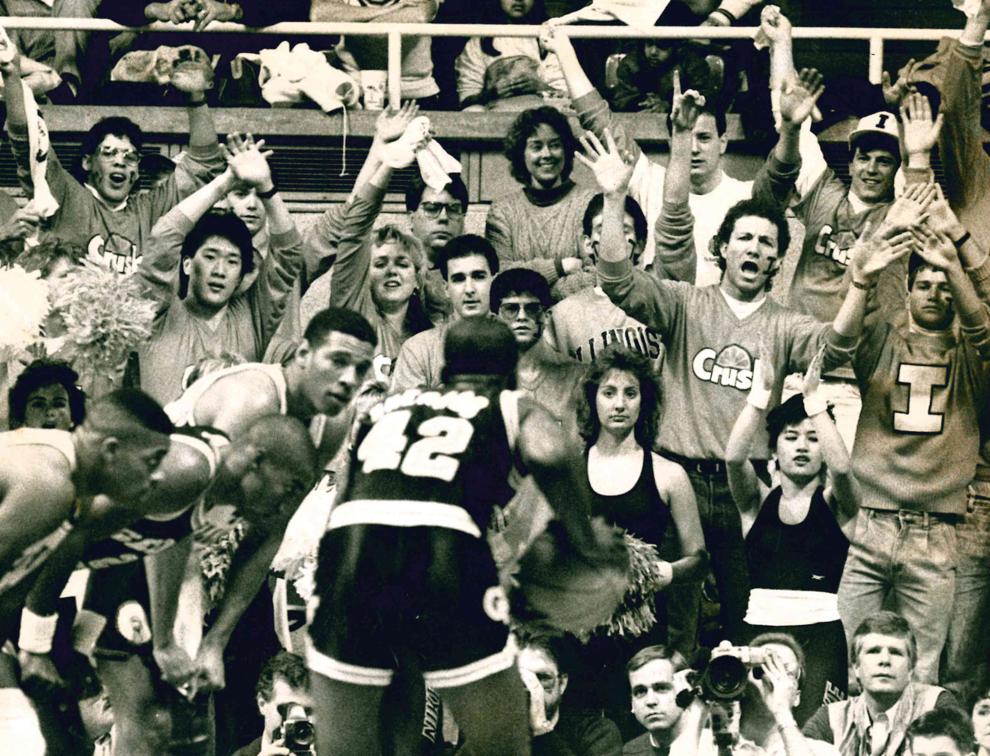 Easy does it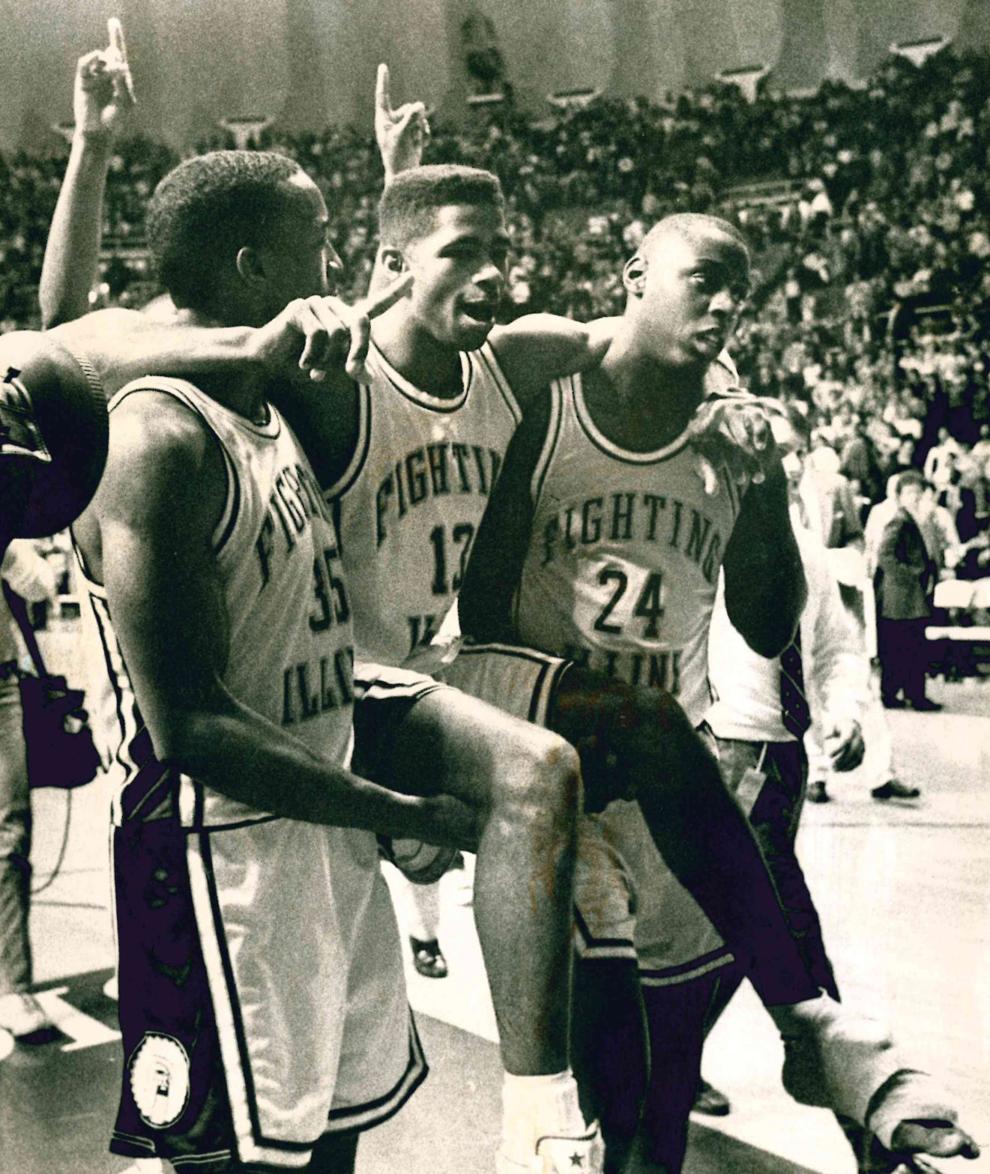 Efrem Winters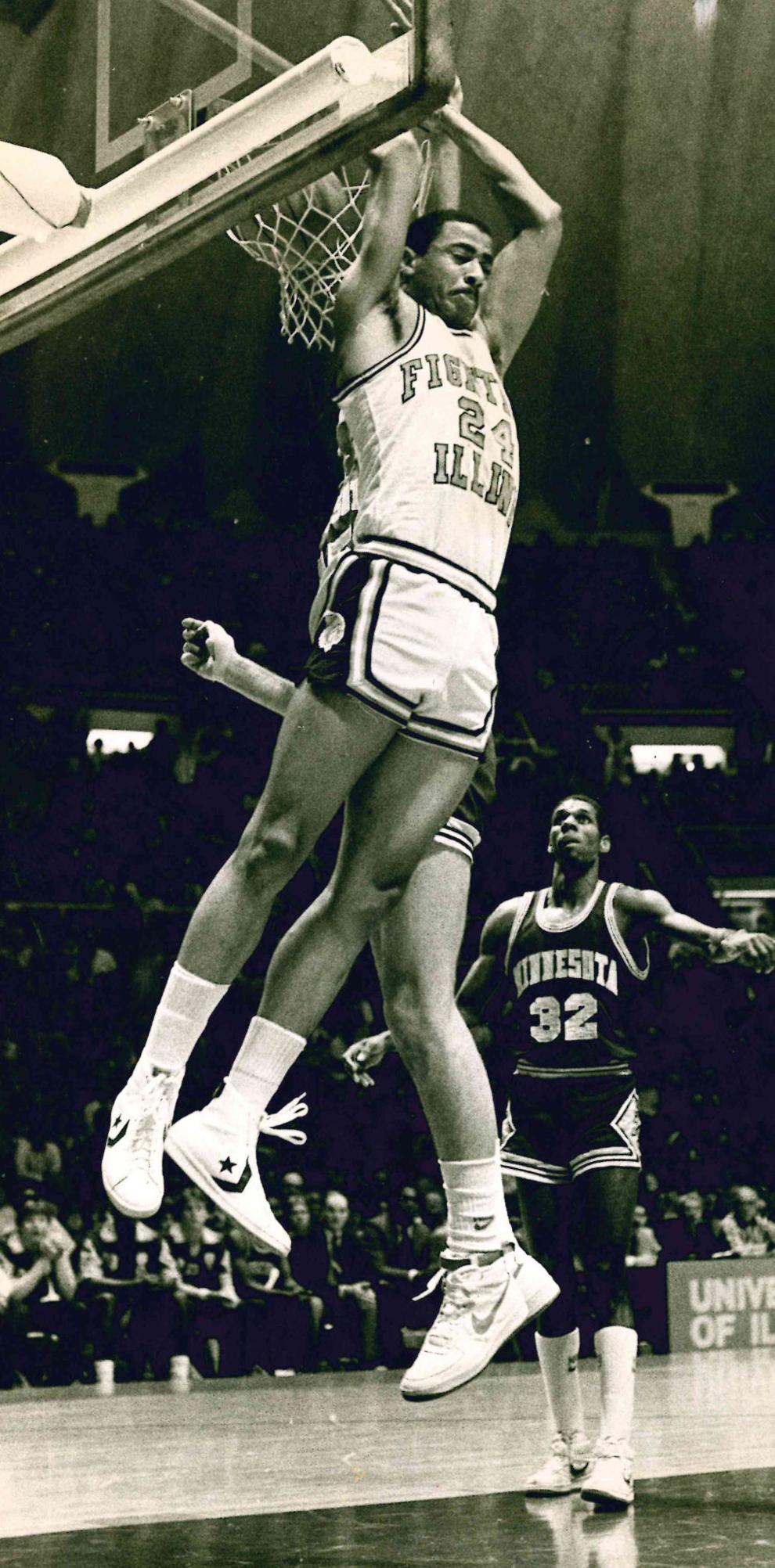 Efrem Winters
Fierce Rebound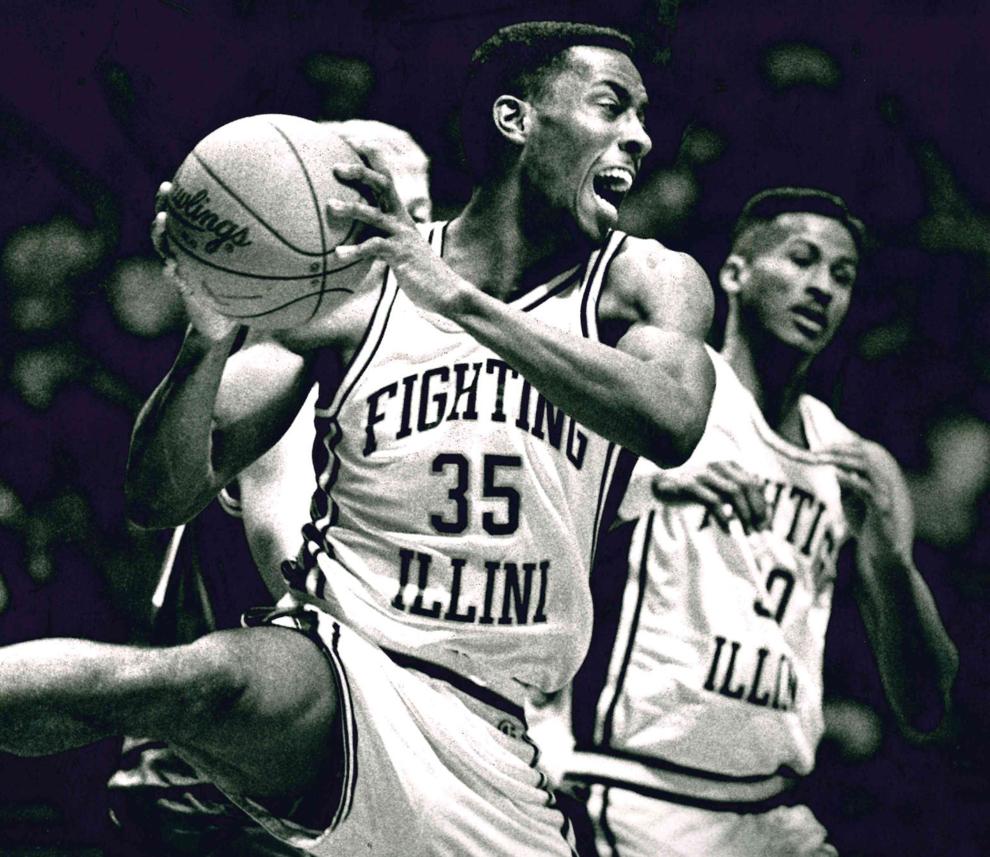 Free for all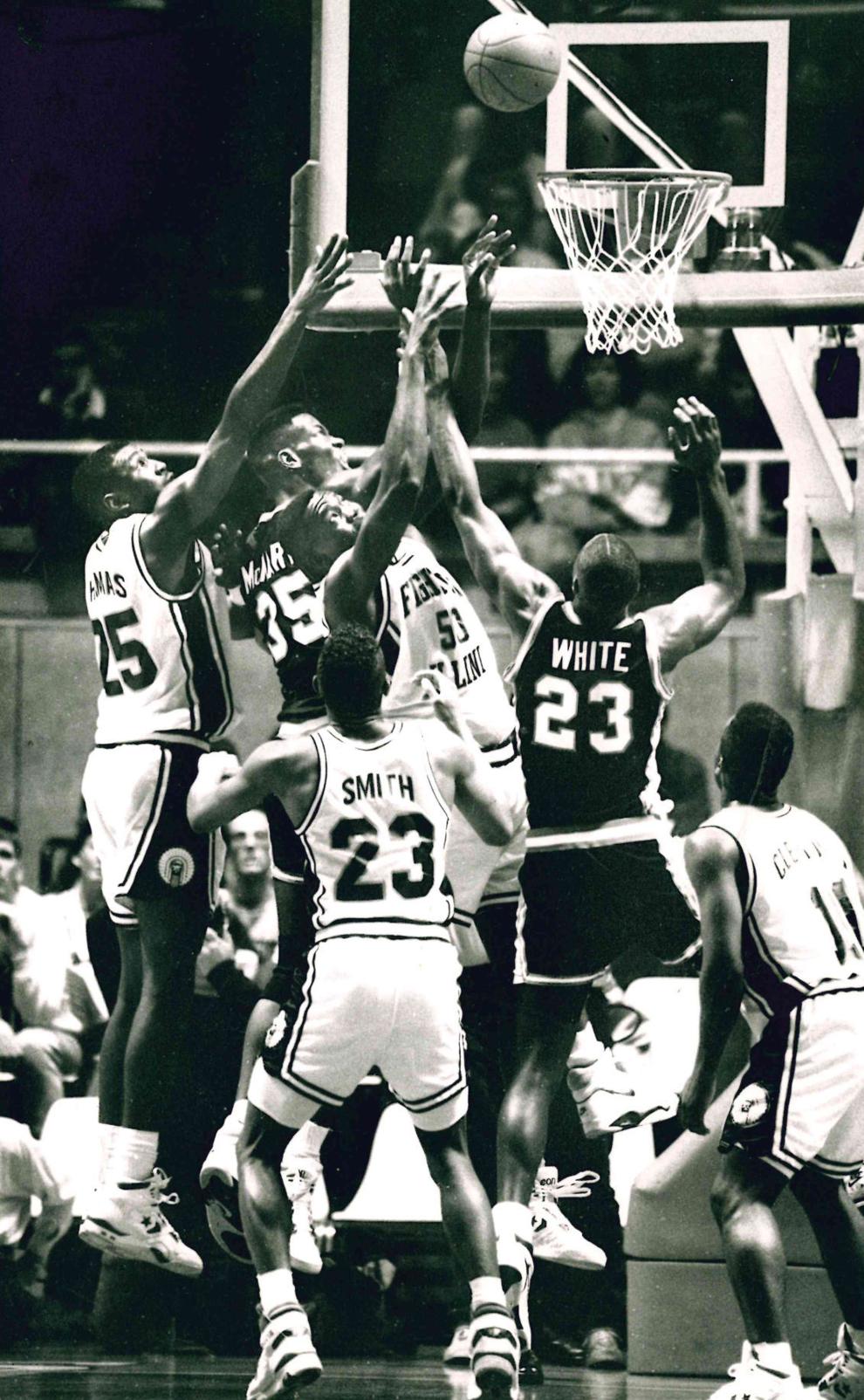 Getting physical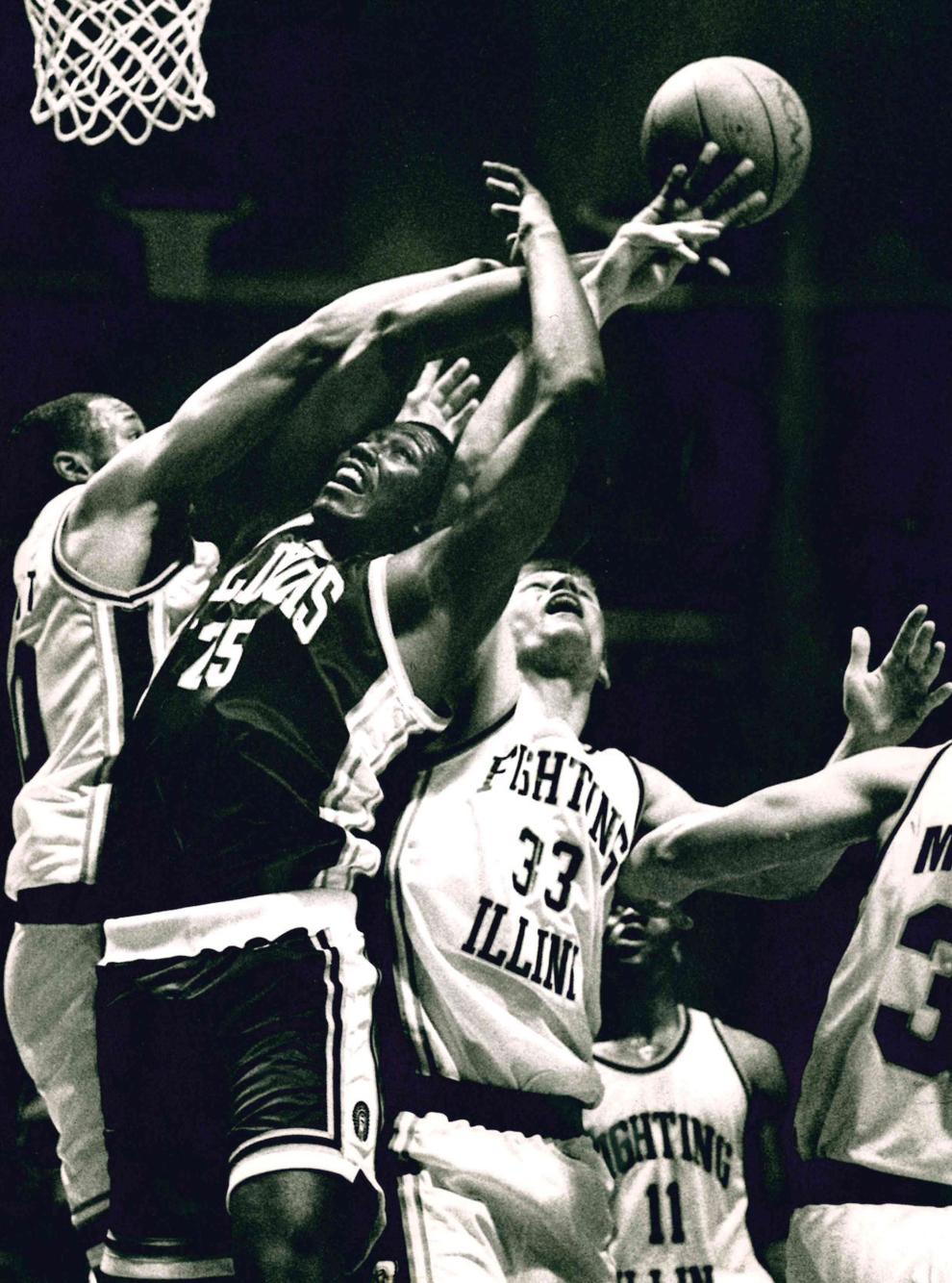 Hero of the hour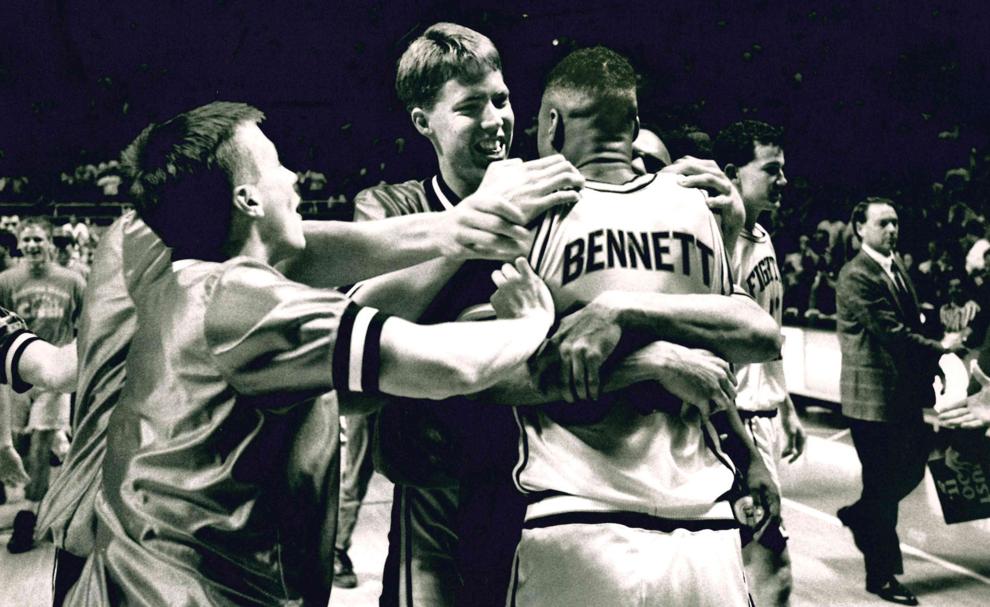 Illinettes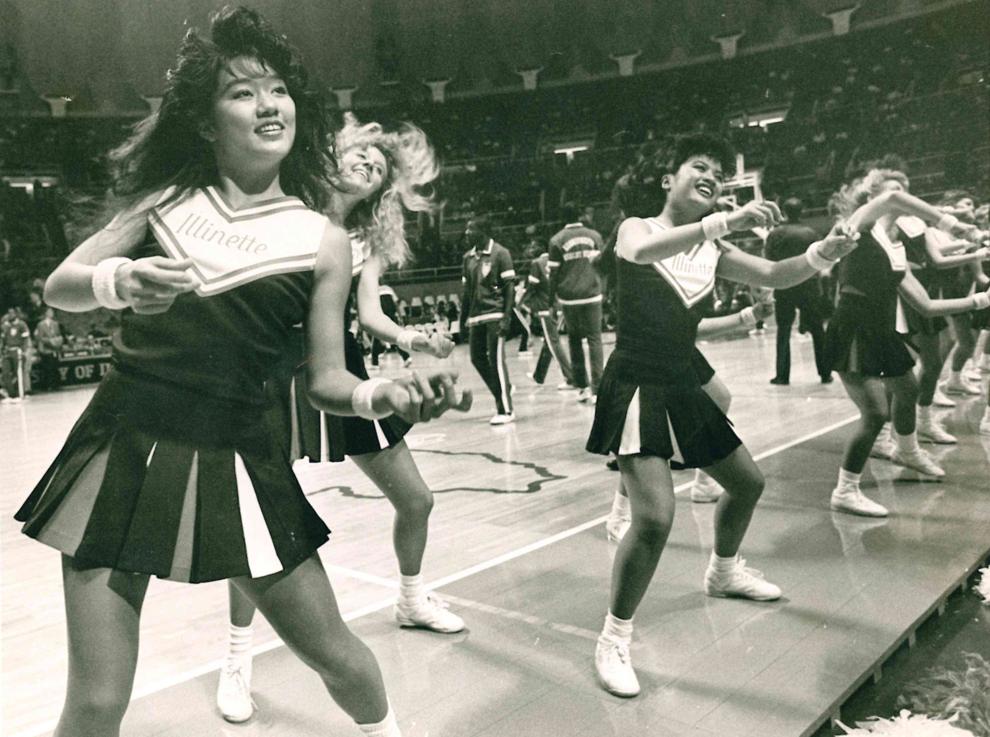 Illinois v. Iowa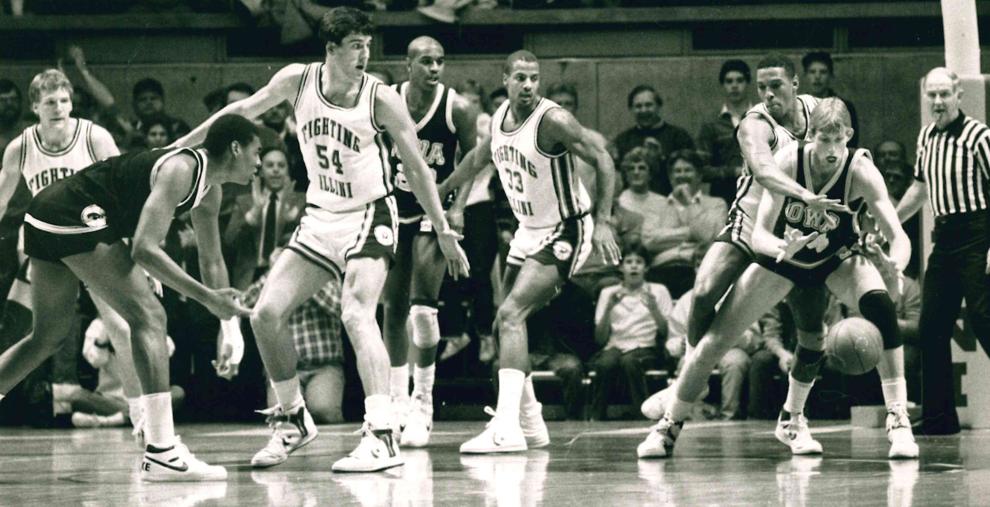 In traffic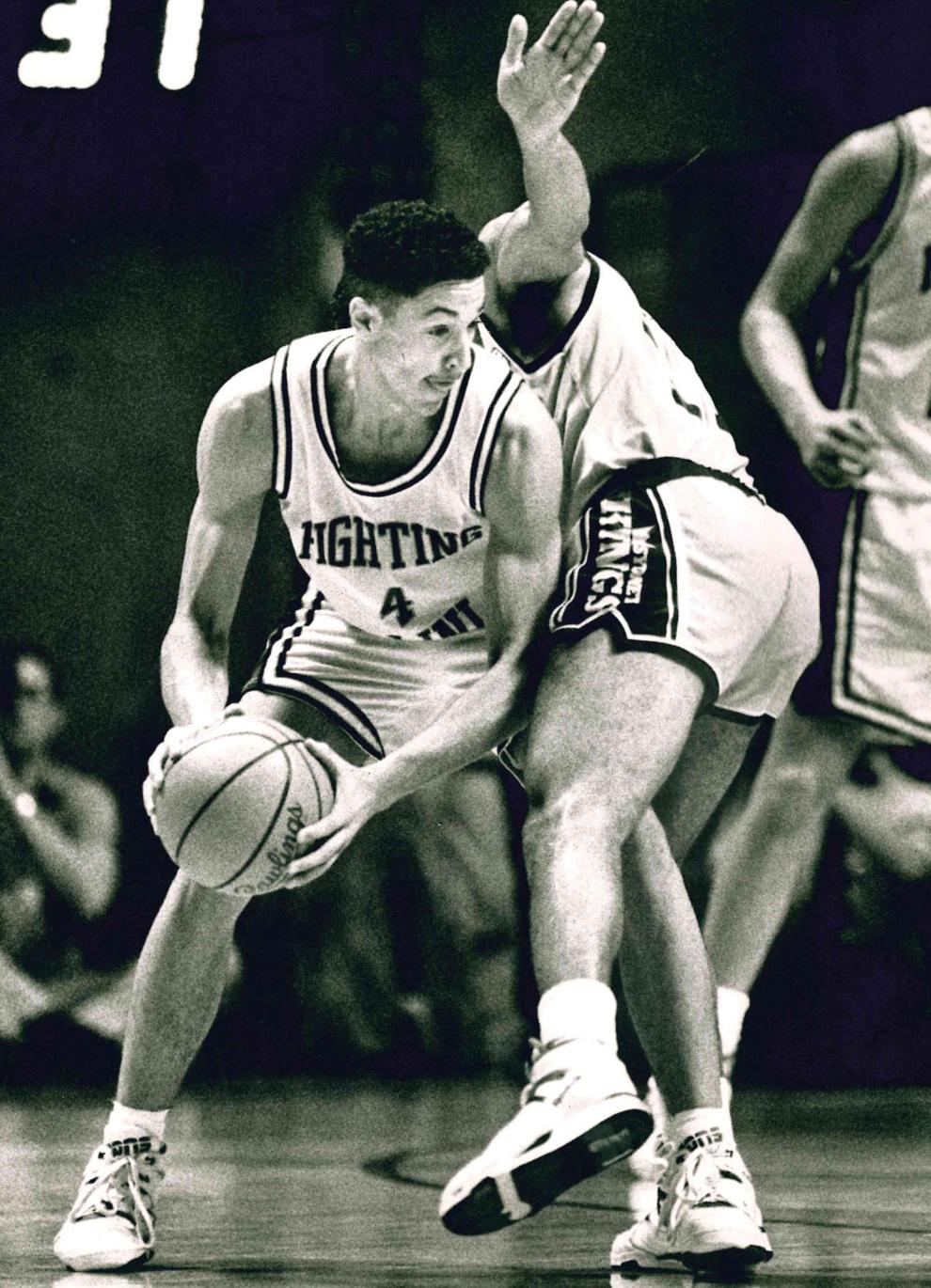 Kicking back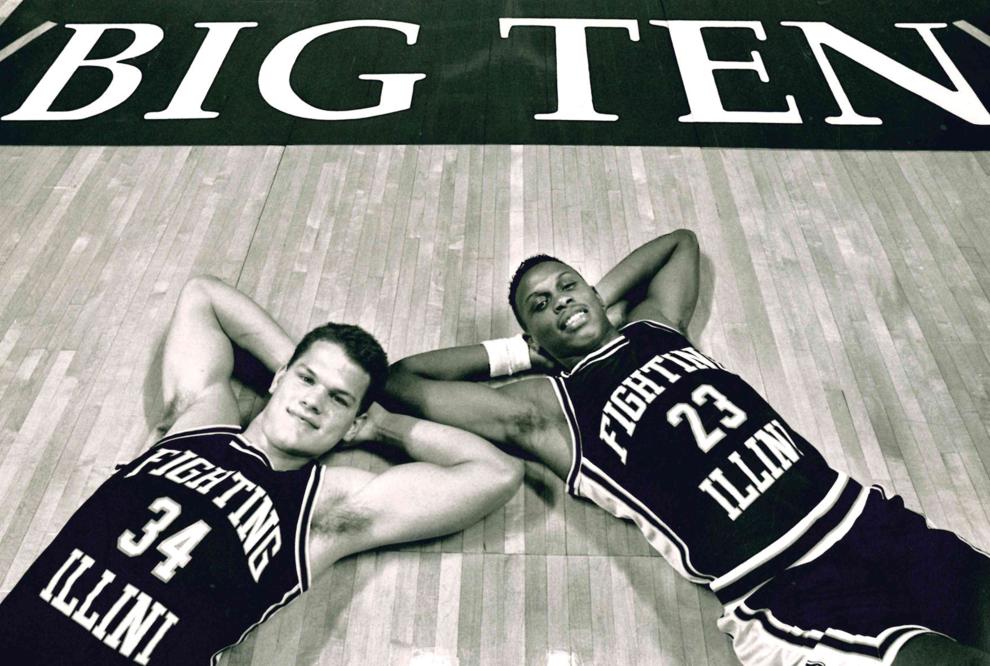 Long bombs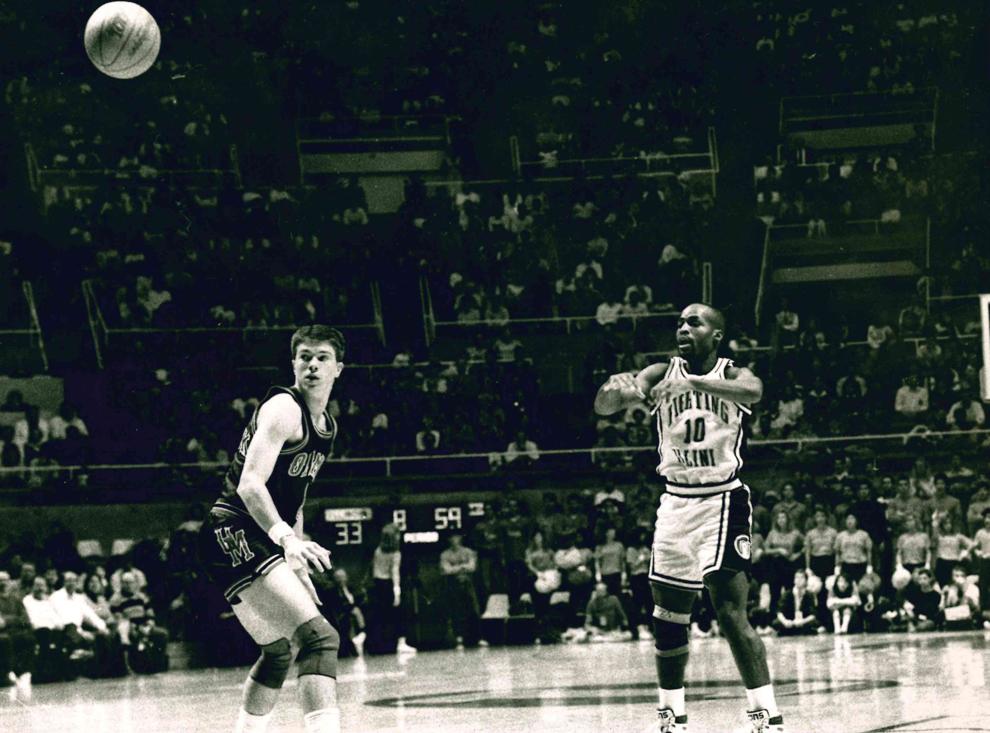 Nick Anderson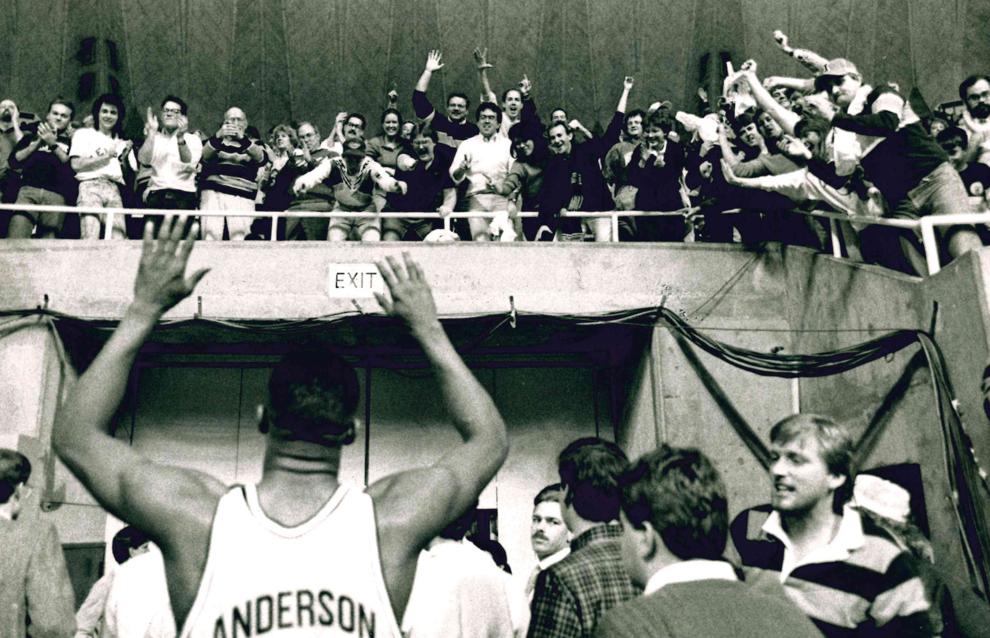 Pep band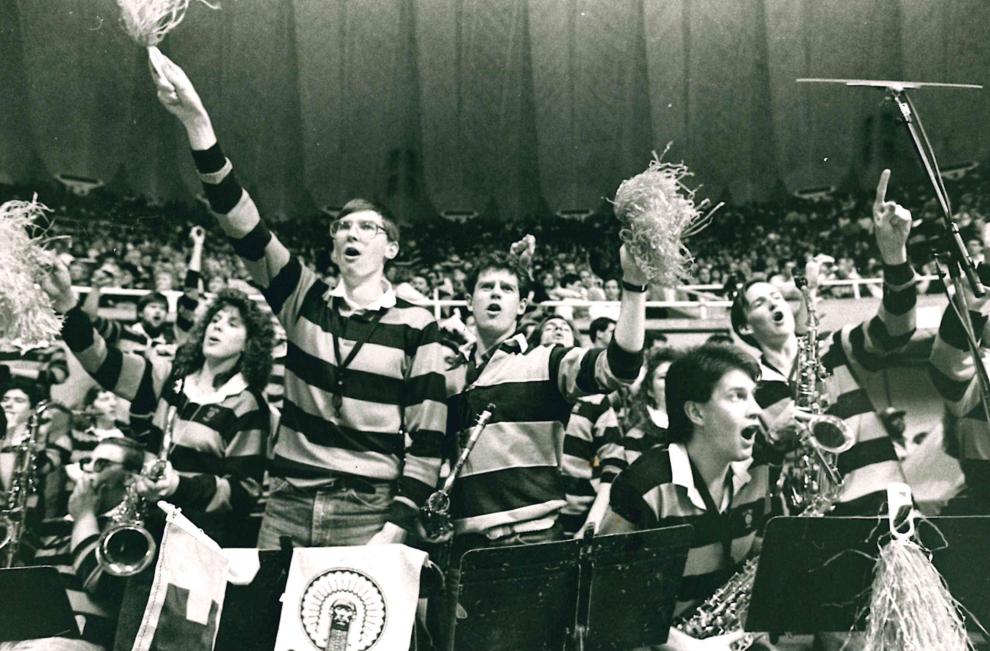 Rebound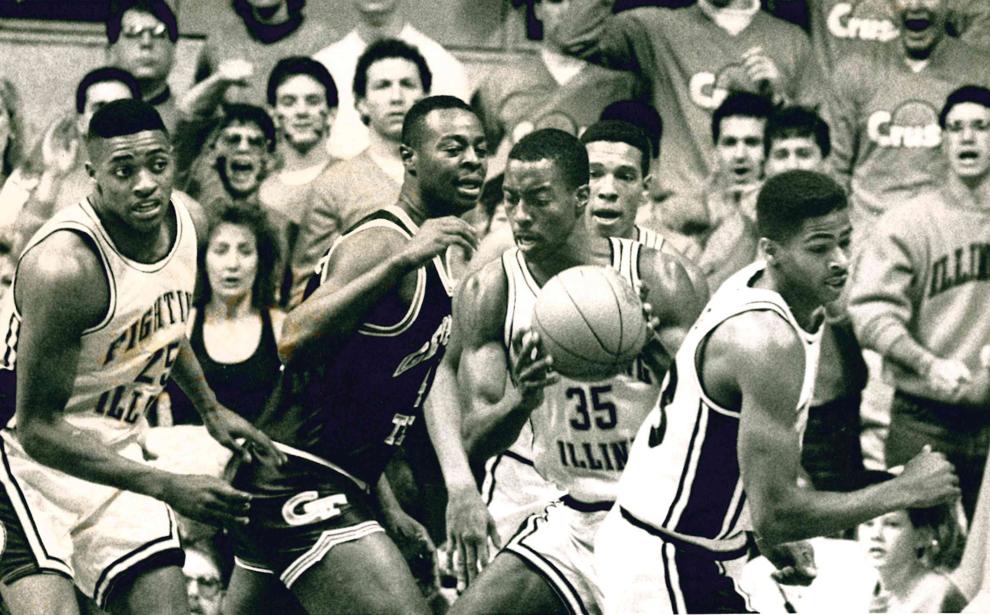 Relatives?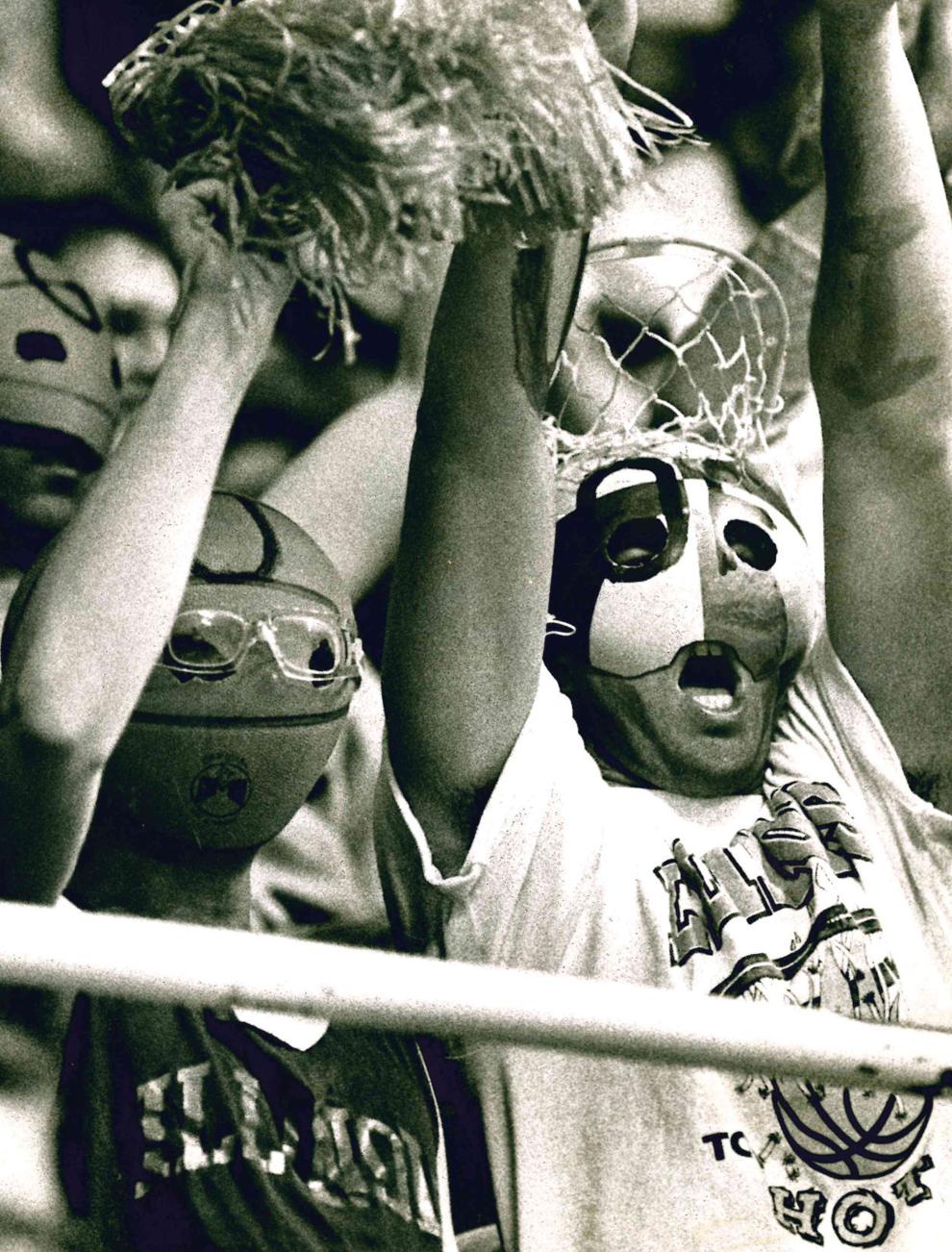 Talk of the Big Ten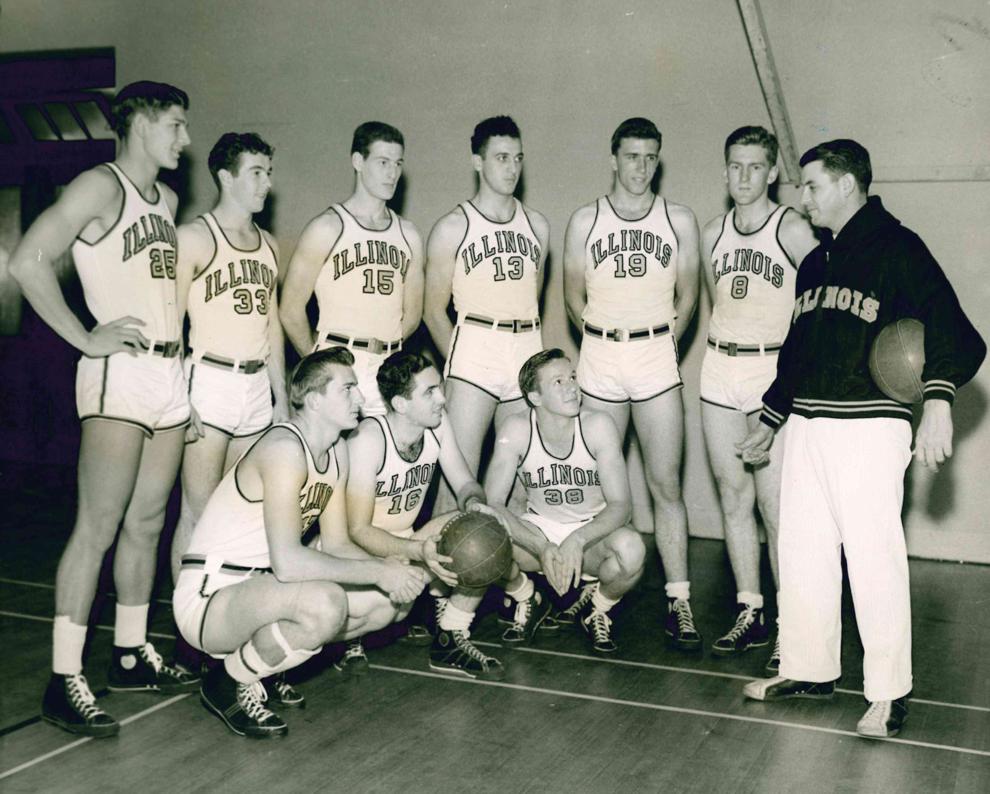 To the wire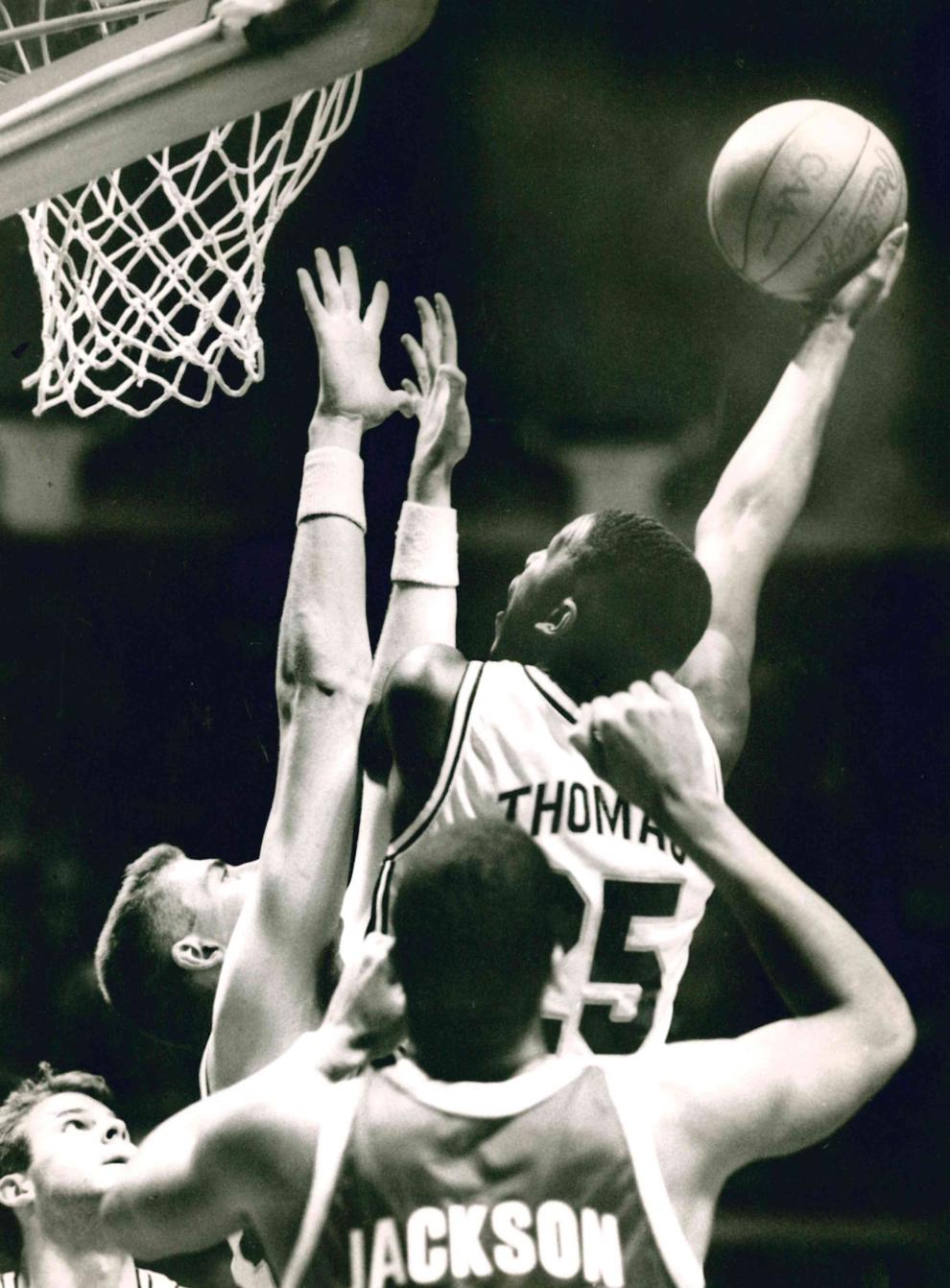 Tony Wysinger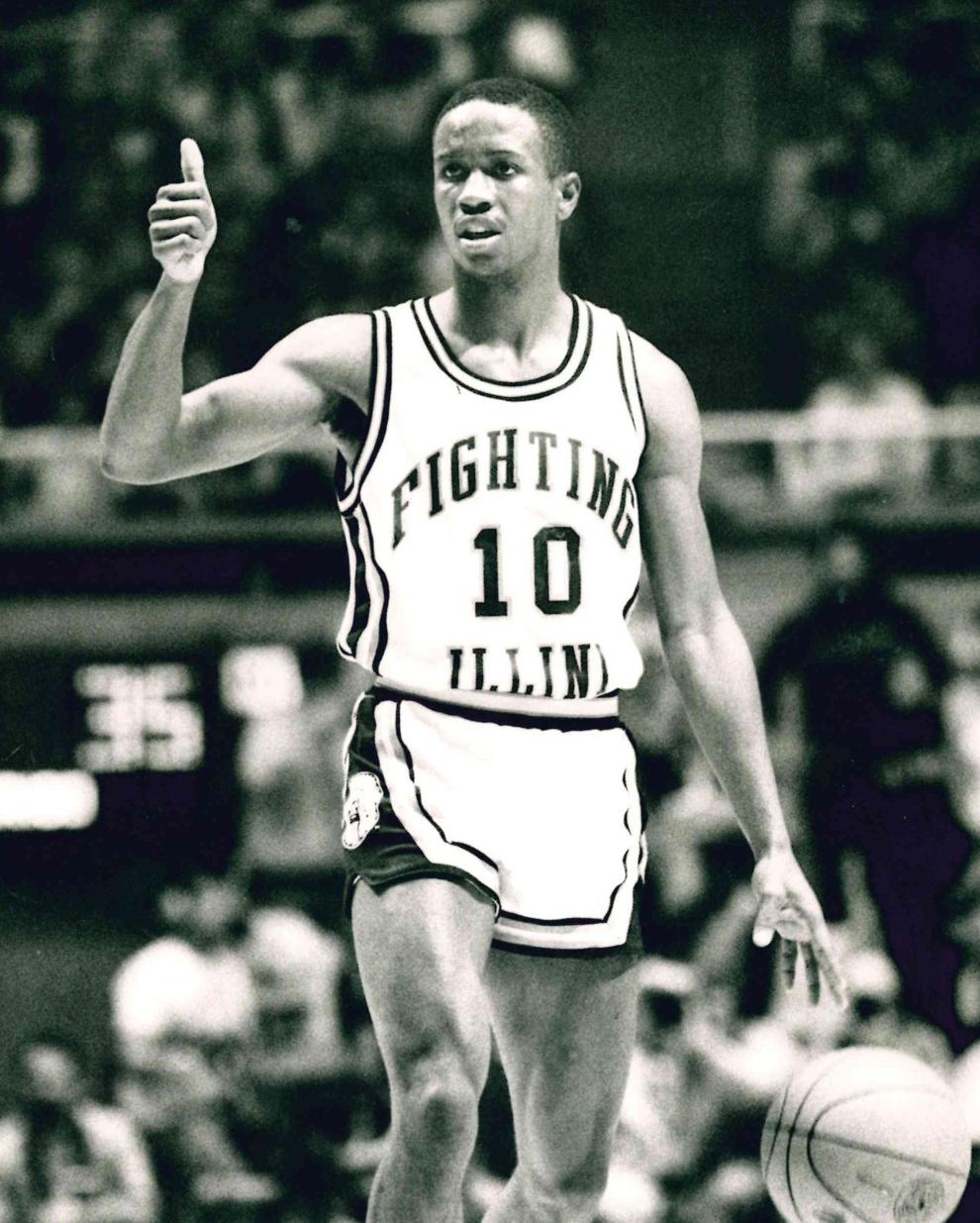 Warming up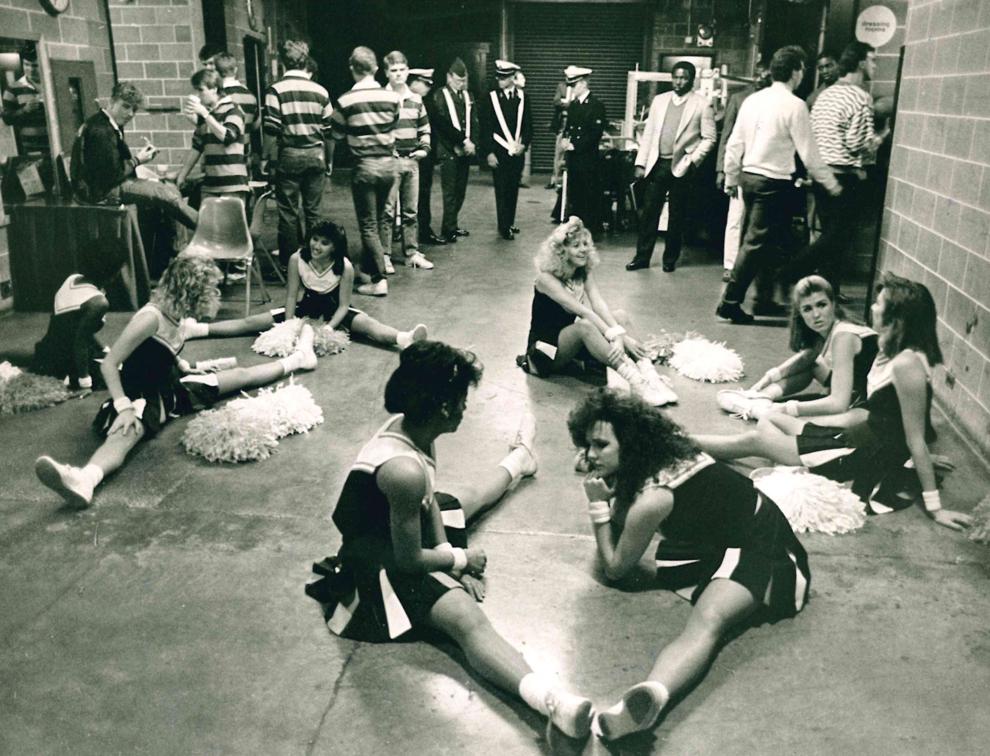 Whiz Kids Big Ten champs in '42, '43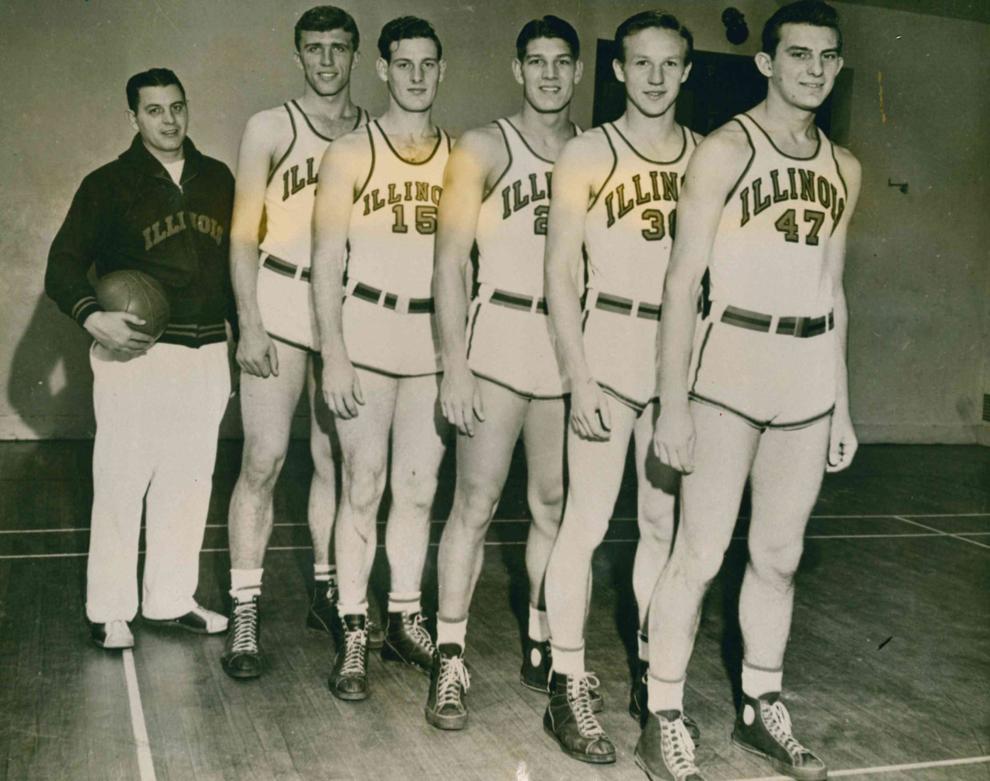 Wrong, Mr. Referee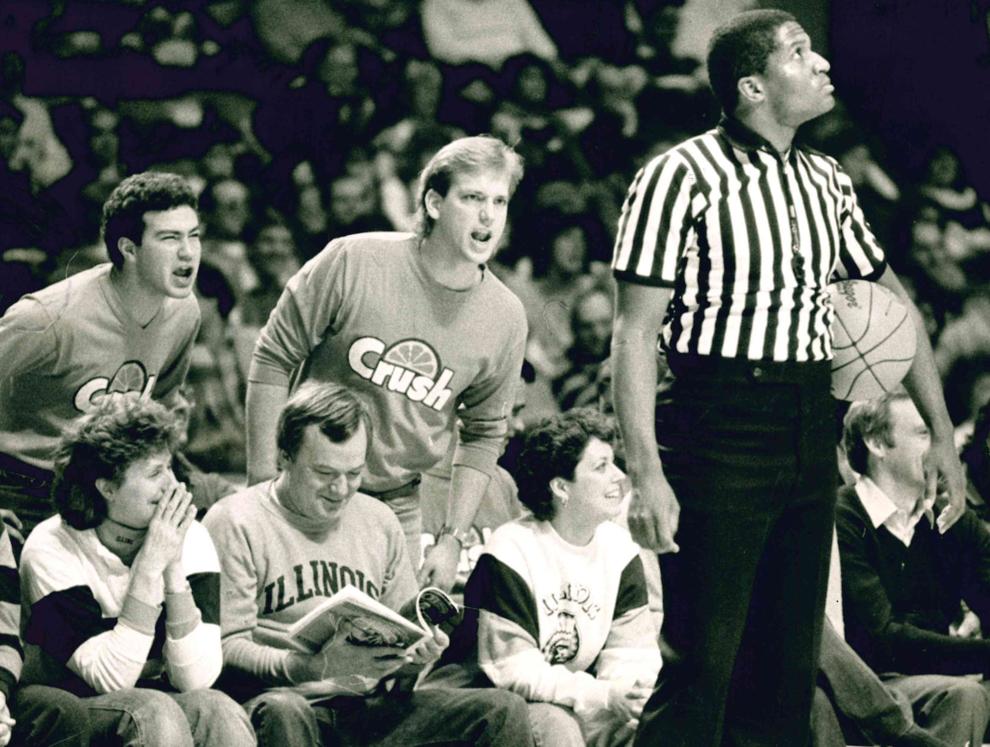 Contact Joey Wagner at (217) 421-6970. Follow him on Twitter: @mrwagner25