A weird thing about me is that I've always been drawn to the sound of basketball shoes squeaking on the hardwood. There's something about it that I can't really explain.
It was more or less a staple in my early basketball-watching experience. I didn't grow up in a house that revolved around sports — my mom still calls the Super Bowl the Rose Bowl and only pretends to care enough about sports to ask me how work is going. I found sports mostly with the help of my friends.
For some reason, while flipping through channels growing up, I was drawn to the sound of those shoes on TV. It wasn't my introduction to basketball, but it sticks with me for whatever reason.
Now my life revolves around sports. They're my job and dominate all of my interests. As I type this, I'm in an empty Bankers Life Fieldhouse with the No. 1-ranked college basketball team in in the country playing in front of me and waiting for a top-five matchup between No. 2 Baylor and No. 5 Illinois. The only thing I can hear are those shoes.
If there wasn't a high-level basketball game going on in the middle of the massive, empty arena, we'd all be encompassed by silence. There's no fake crowd noise (thankfully) or music blasting over the sound system powerful enough to wake a neighborhood.
There's screaming on the floor, which is offset by the public address announcer letting us know when a team makes a basket or when the echoing slap isn't enough to indicate there was a foul. Between all of that, again, are the shoes.
It's all so weird. Seats that were designed for screaming fans sit empty. The benches are 6 feet apart and media members who usually huddle around players and coaches instead do our interviews via Zoom.
Illinois head coach Brad Underwood usually doesn't come out to the court before games, but when Illinois opened the season last week against North Carolina A&T at an empty State Farm Center, he had to come out and examine it. He didn't want the surprise element when it came time for the game. His routine is pretty simple in normal times. He daps up the scorer's table and points and claps to rile up the Orange Krush student section.
None of that this year. It's hard to really paint how strange it all is and how strange our 2020 has been.
These games feel more like scrimmages, the kind you see in January when you walk into a high school gym in the middle of practice. It's worth reminding yourself that these games count and that outside of these walls, fans are hanging on every dribble, pass and shot.
But in here, it feels like the slightest noise will have the same impact as a phone ringing in the classroom during a test.
For as strange as it all is, it's so fascinating to hear the chirping on the court. Last week at the State Farm Center, Ohio's bench had a beer-league softball level of chirpiness about it. Taunts before free throws were followed by taunts after them. Maybe that will be the norm before long.
Until then, there's a distinct strangeness about this. Fans have been watching from home — save for some welcoming football teams — since the summer when sports came back.
Big Ten football stadiums have sat largely empty since October, but it's hard to grasp the reality on that front. The press box continues to hum, business as usual. Outside of Camp Randall Stadium's press box shaking and rocking during "Jump Around," we're largely disconnected from the on-field energy.
Basketball isn't at all the same. You feel the energy immediately. In normal times, there's something about watching an arena fill up and listening to the sound go from whisper to murmur to roar. It's captivating. You can't escape the moment. 
Everyone longs for those days to come back, to wrap our arms around the normal we once knew and give it the loving embrace it deserves.
For once, I don't appreciate hearing the sound of those sneakers.
---
31 amazing Illini basketball history photos
1987
Ask Kendall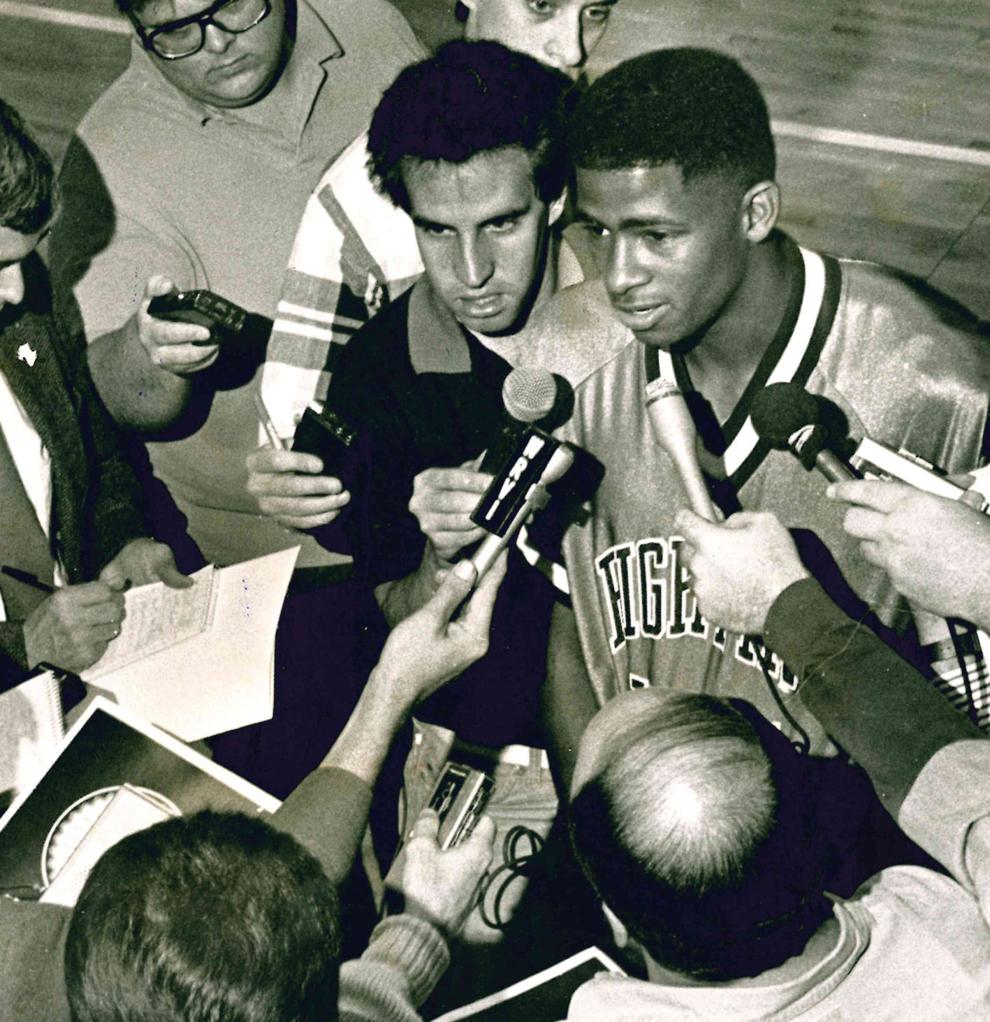 Big Reach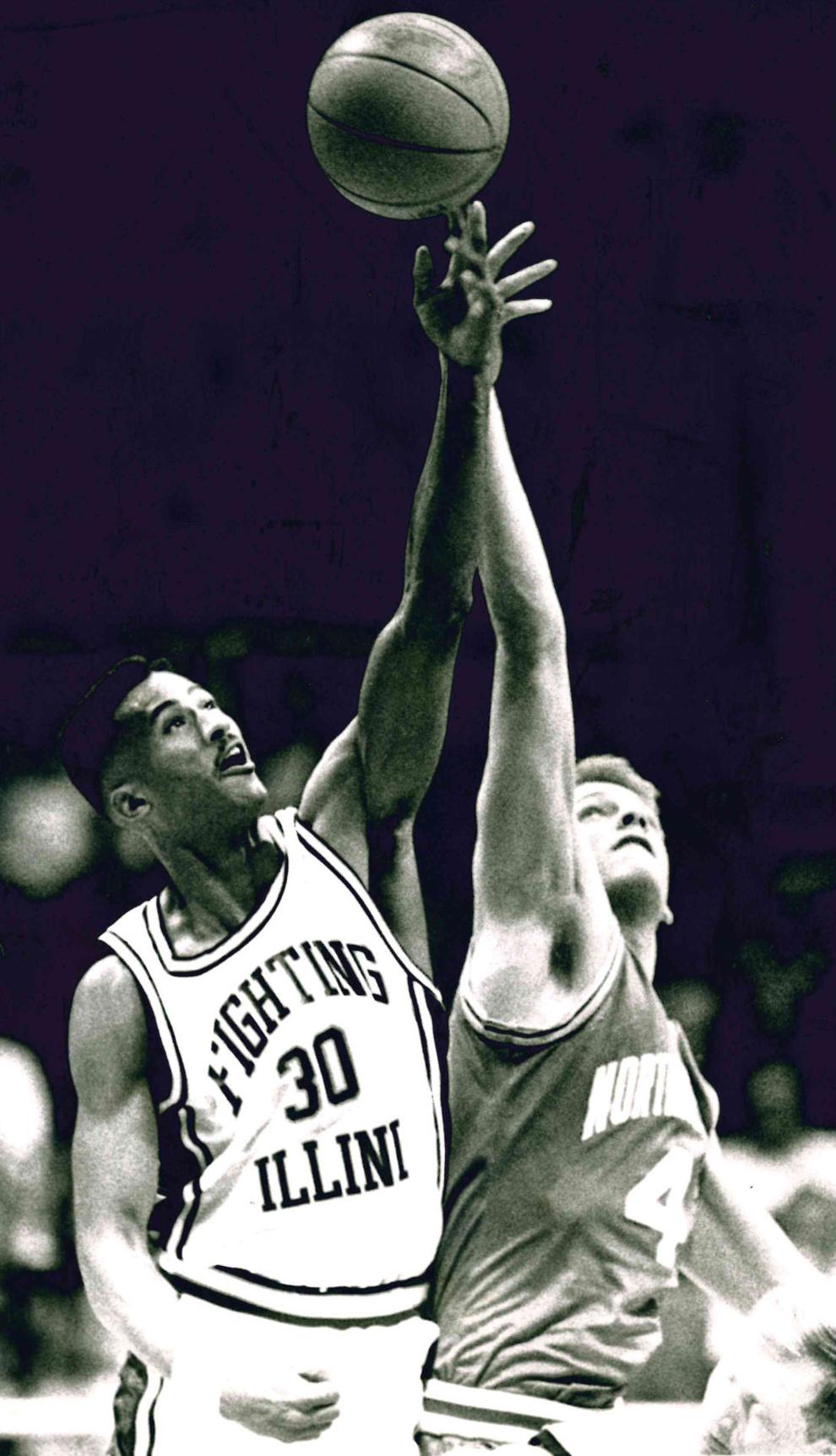 Celebrate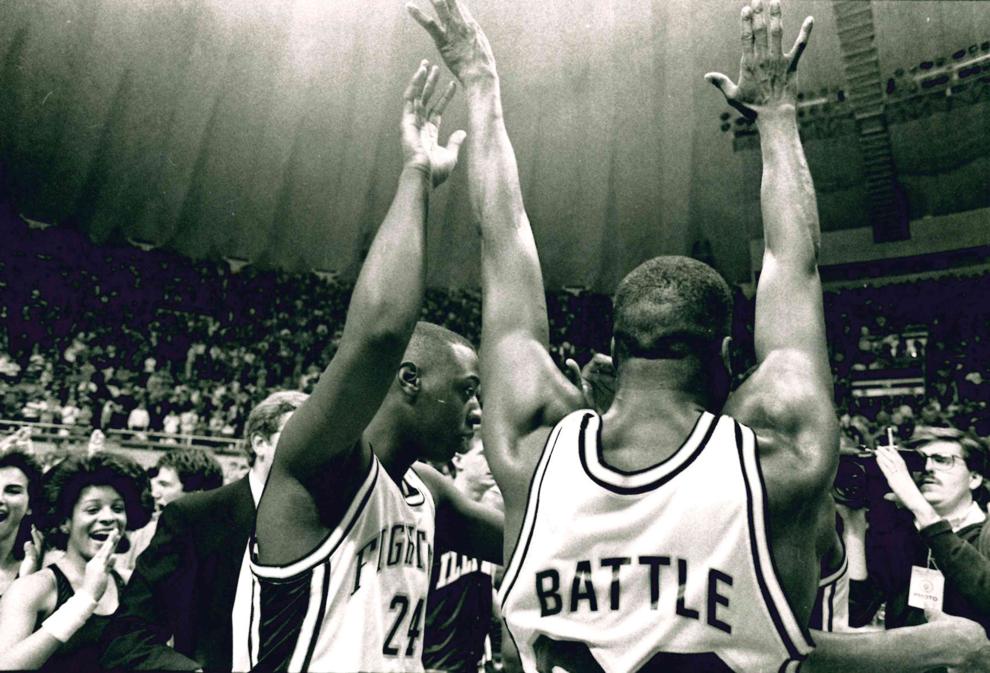 Lou Henson in 1993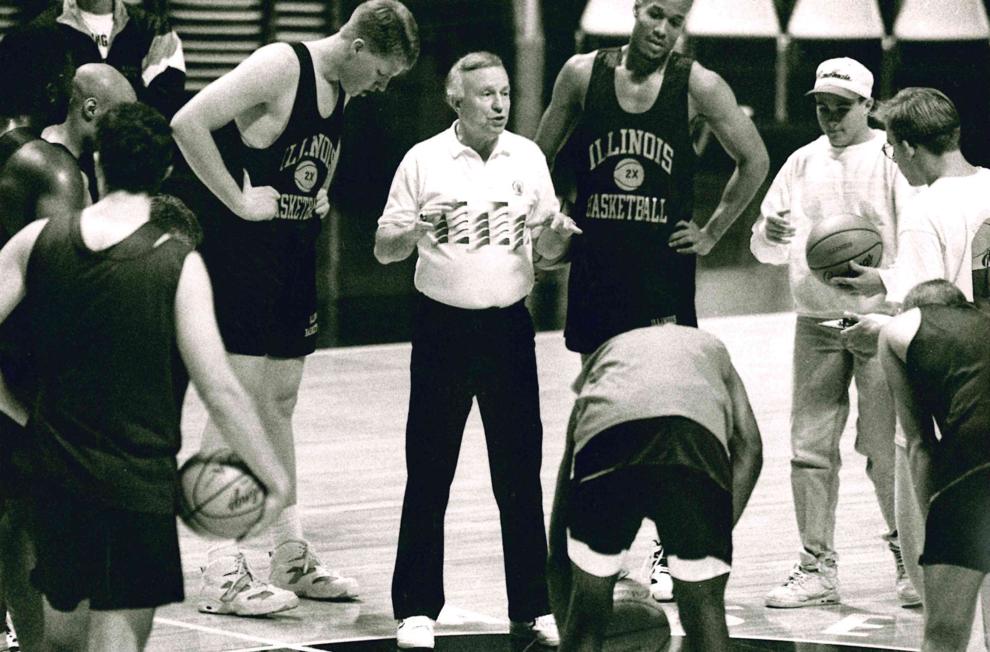 Cheerleading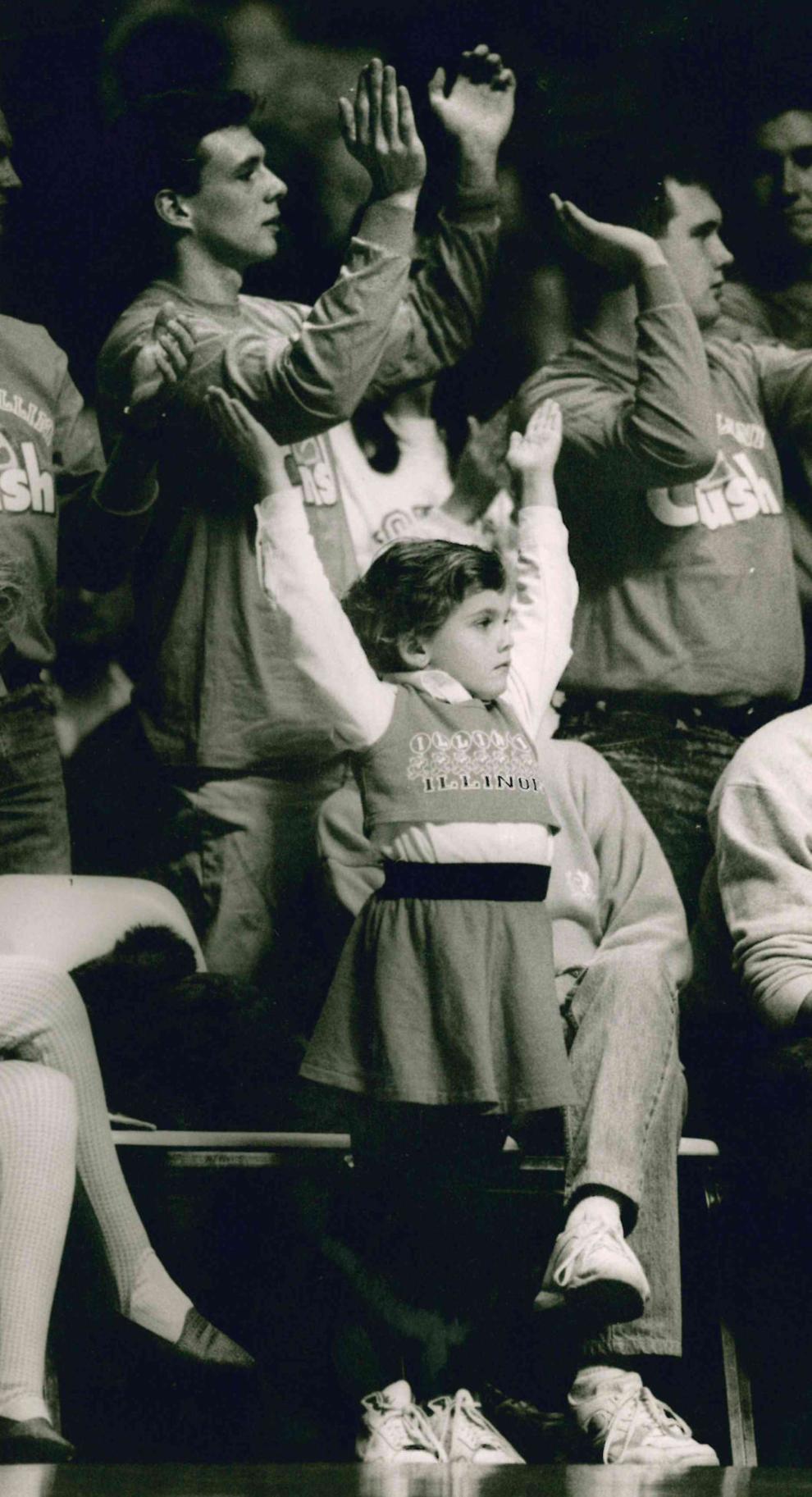 Chief Illiniwek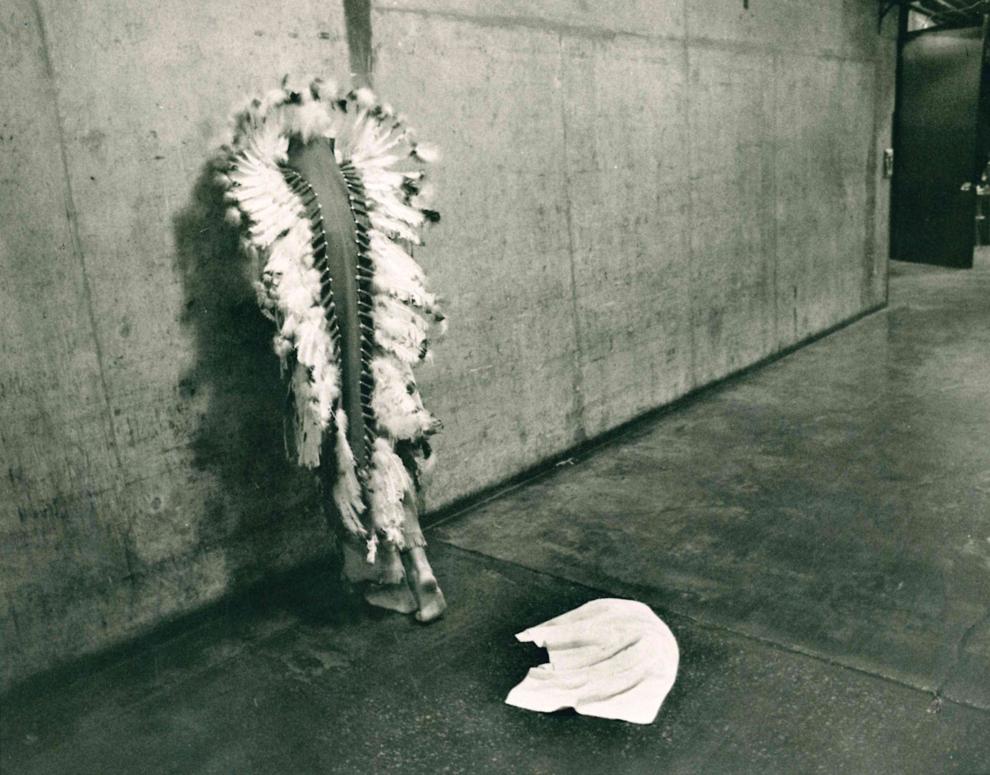 Coming through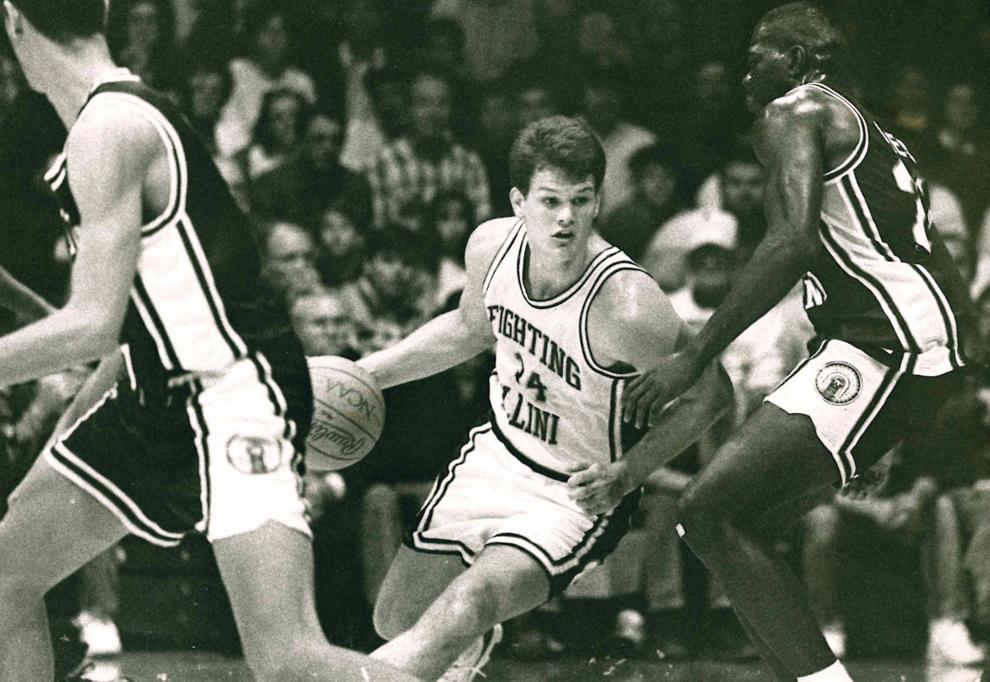 Distraction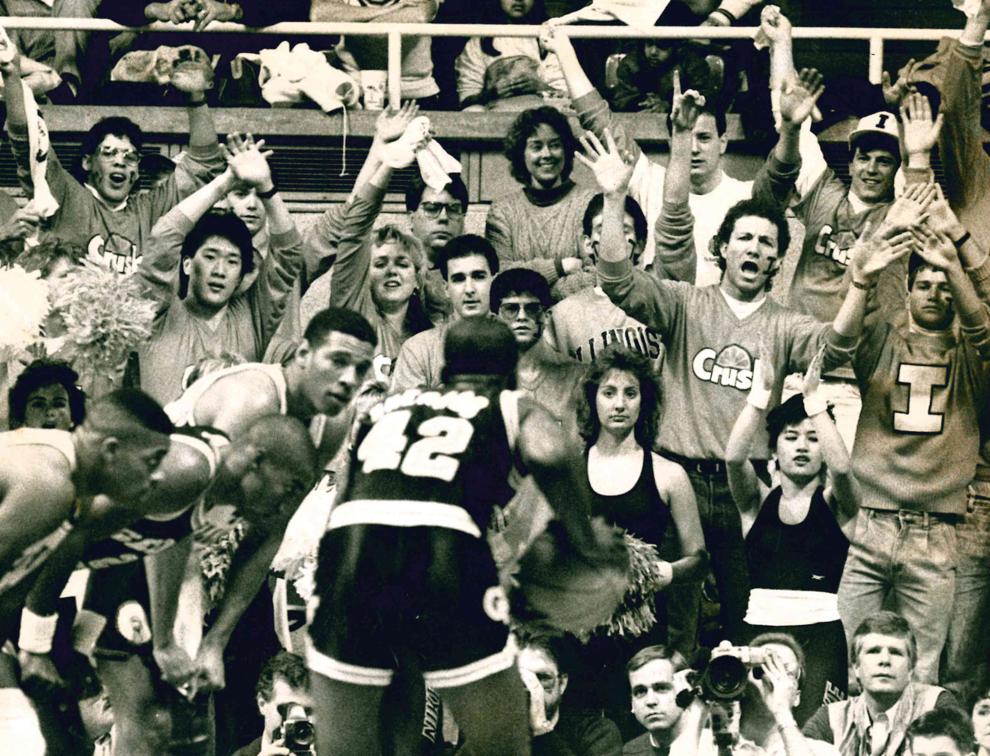 Easy does it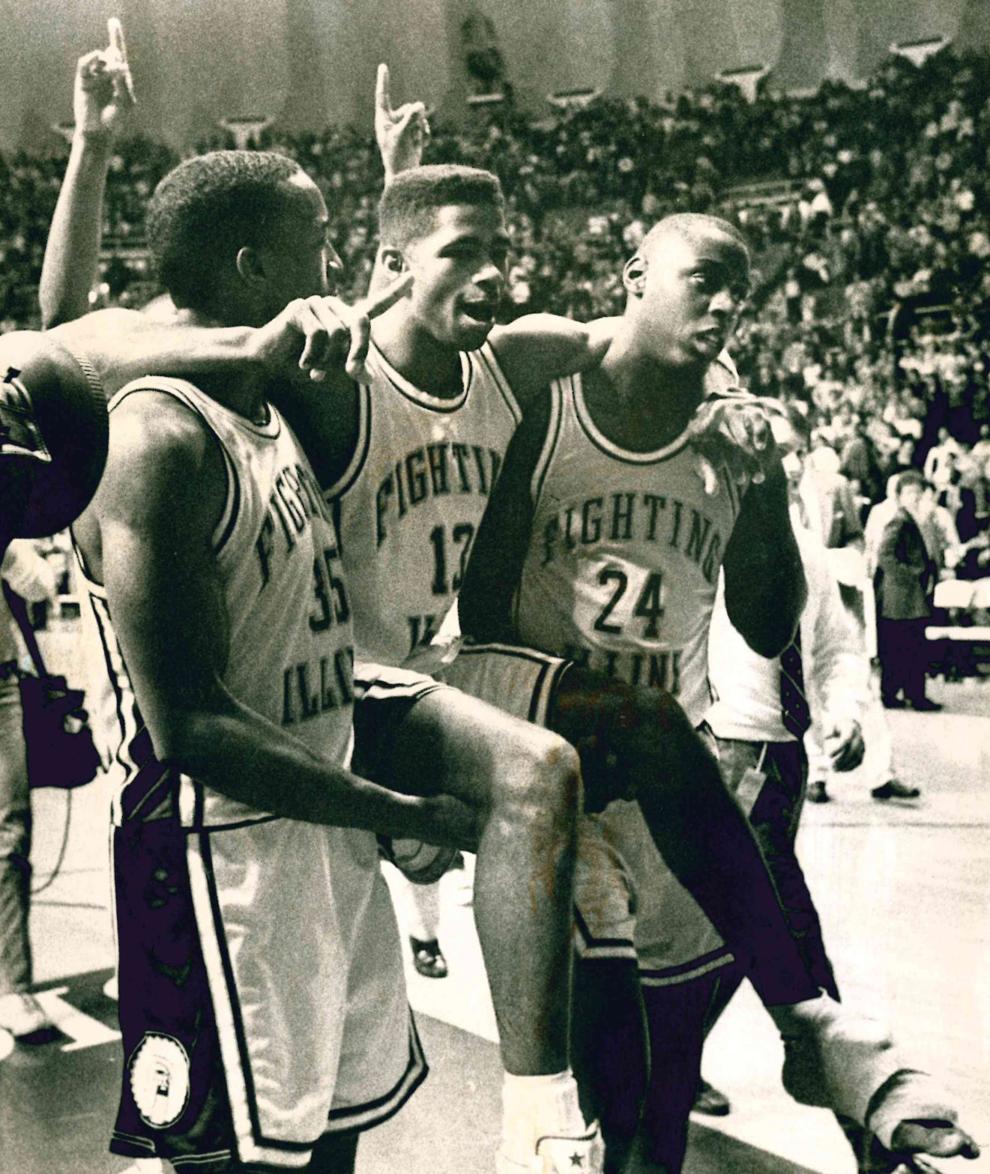 Efrem Winters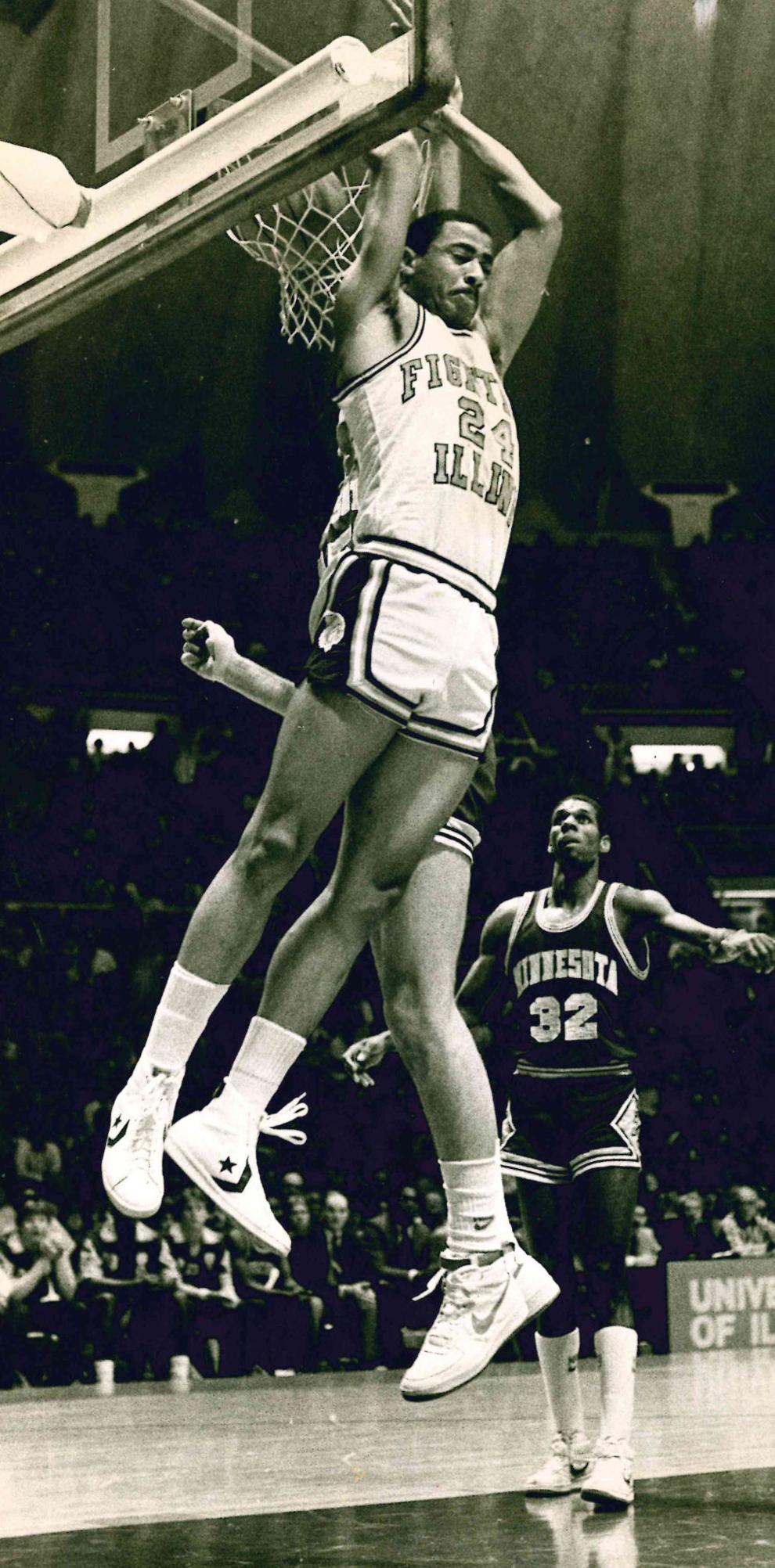 Efrem Winters
Fierce Rebound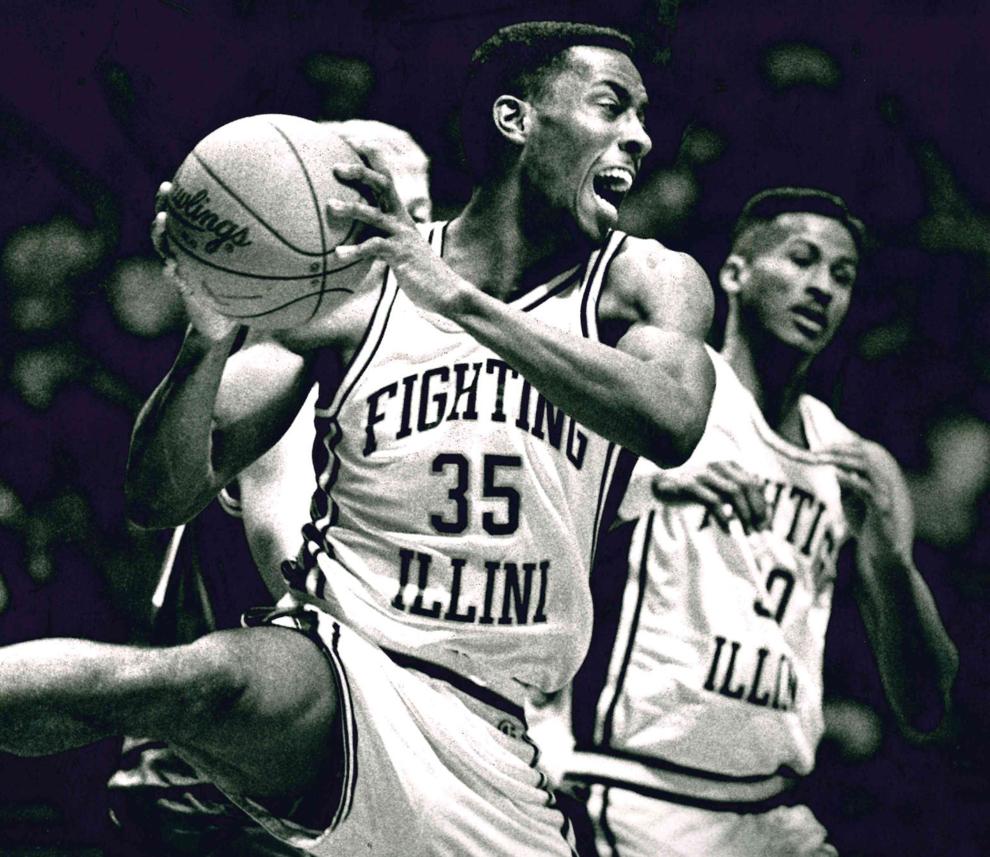 Free for all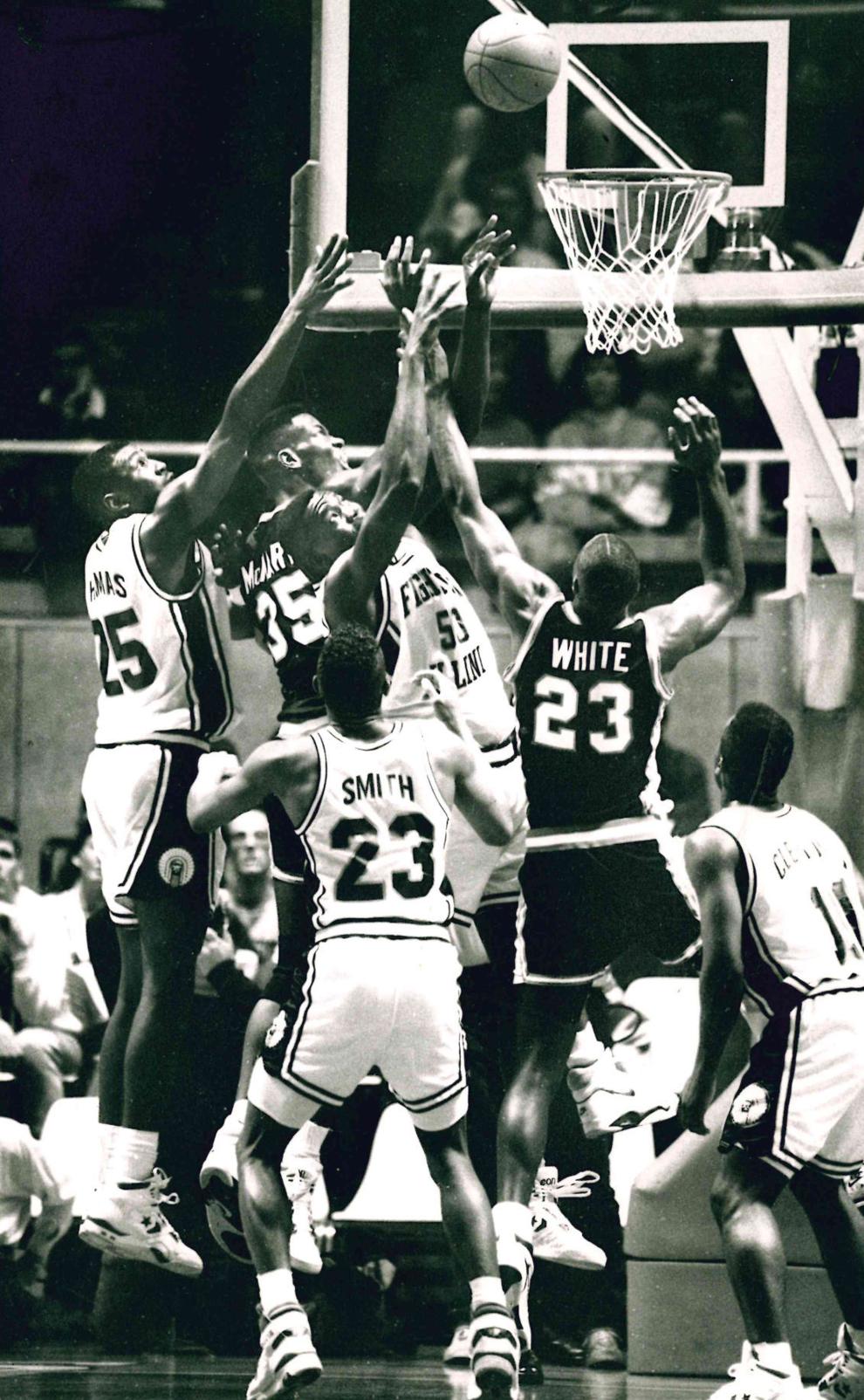 Getting physical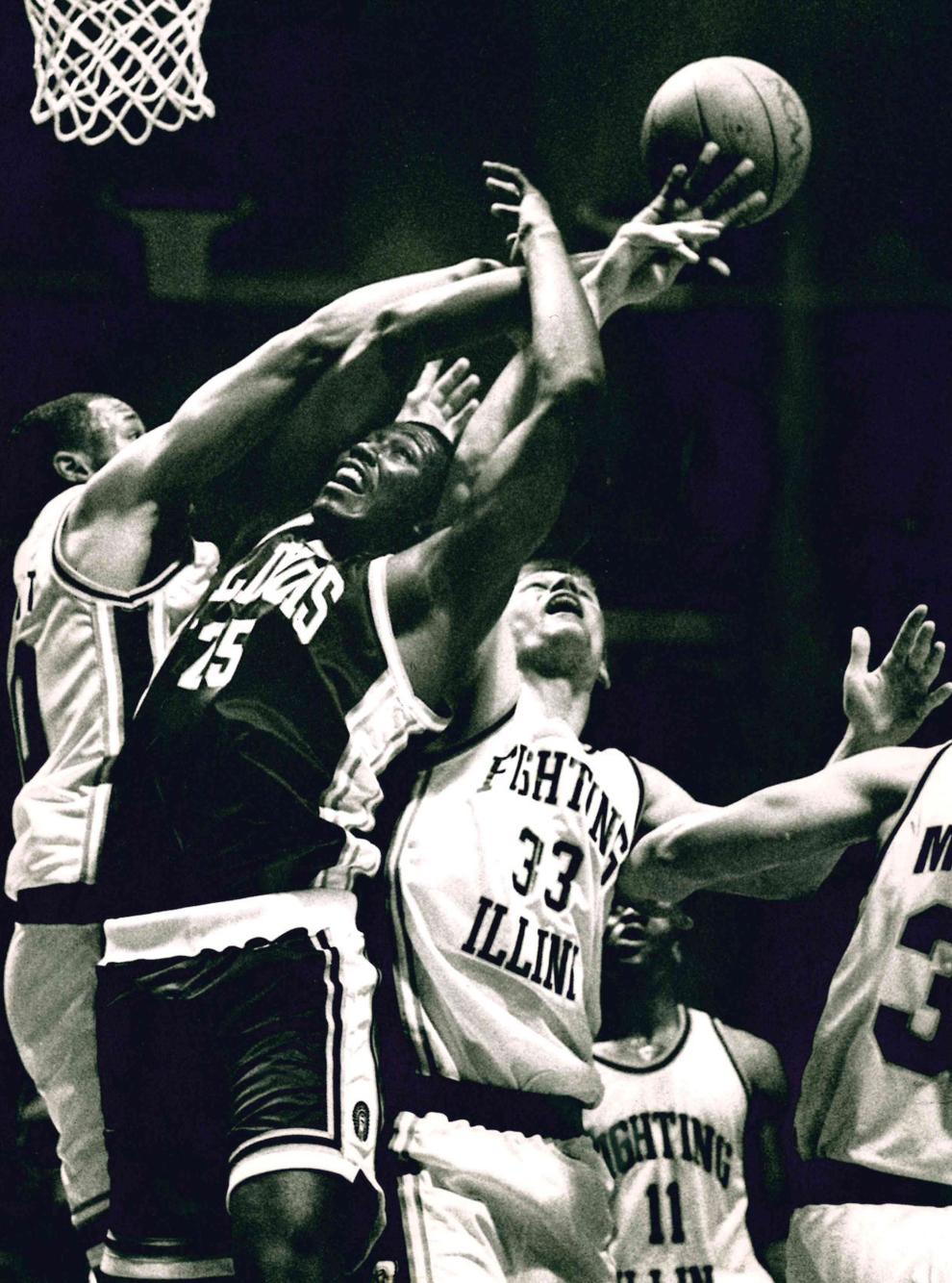 Hero of the hour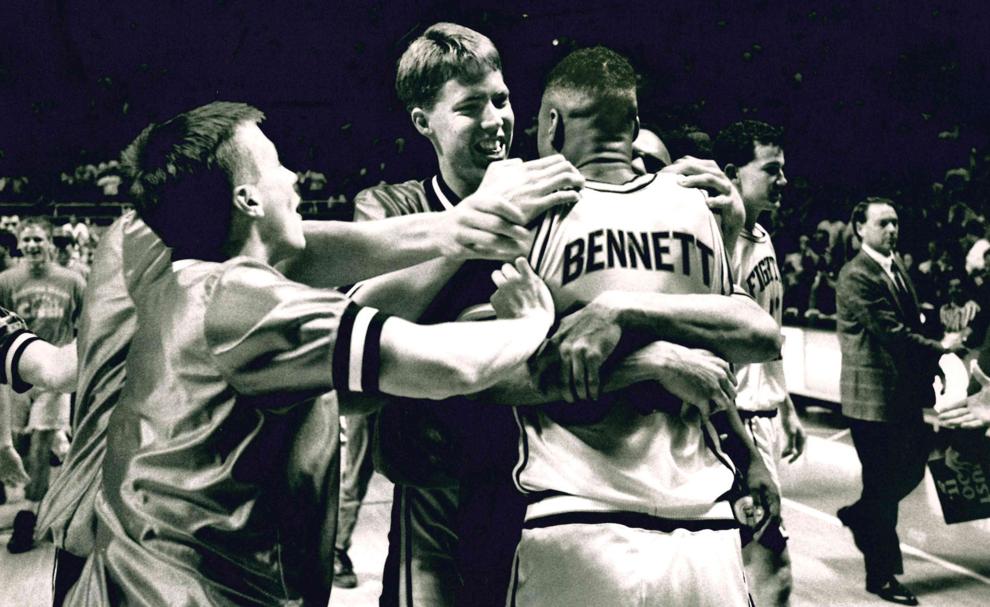 Illinettes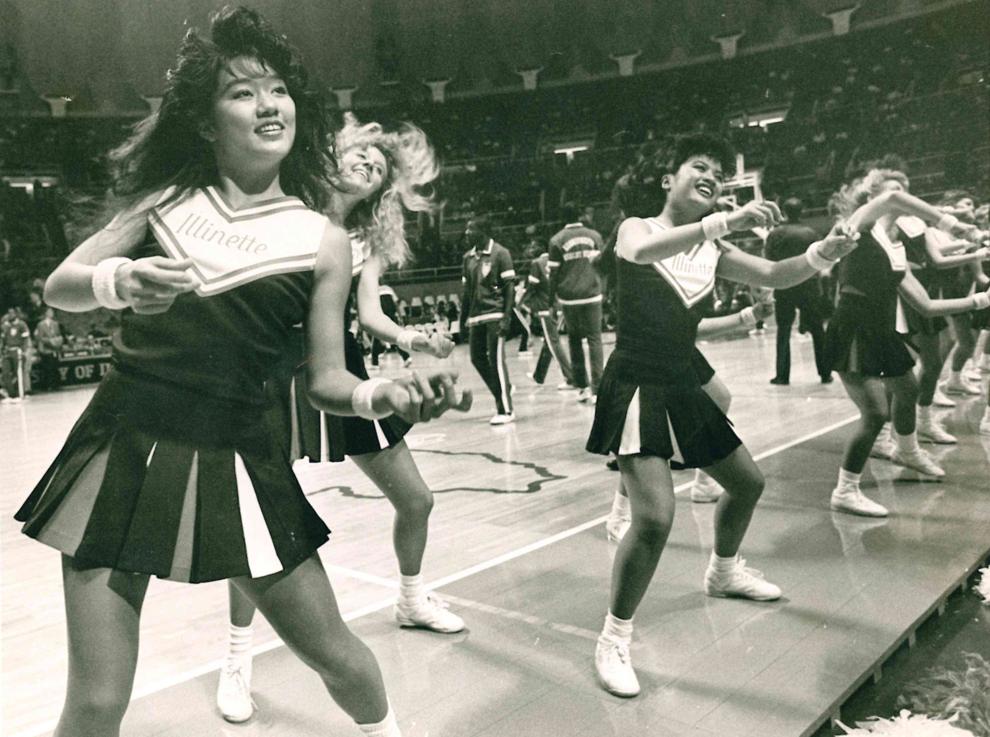 Illinois v. Iowa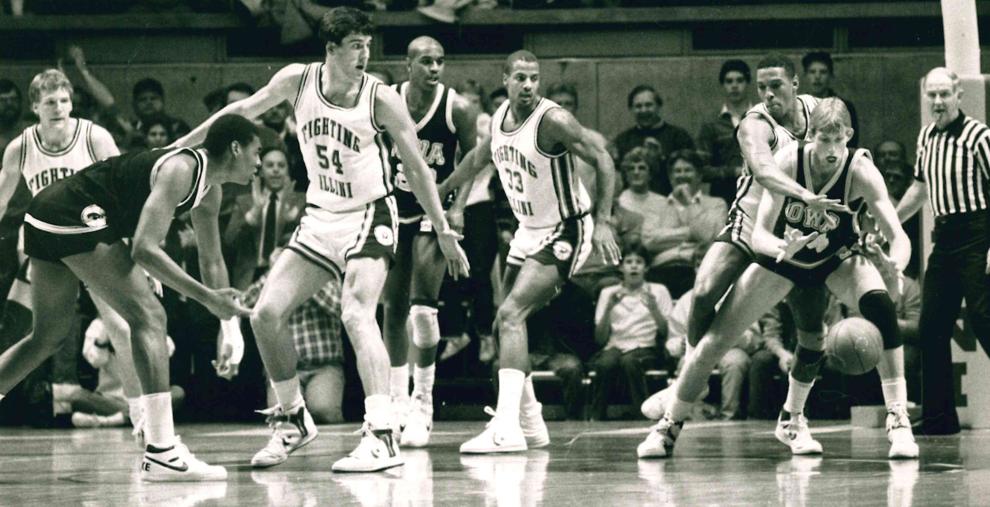 In traffic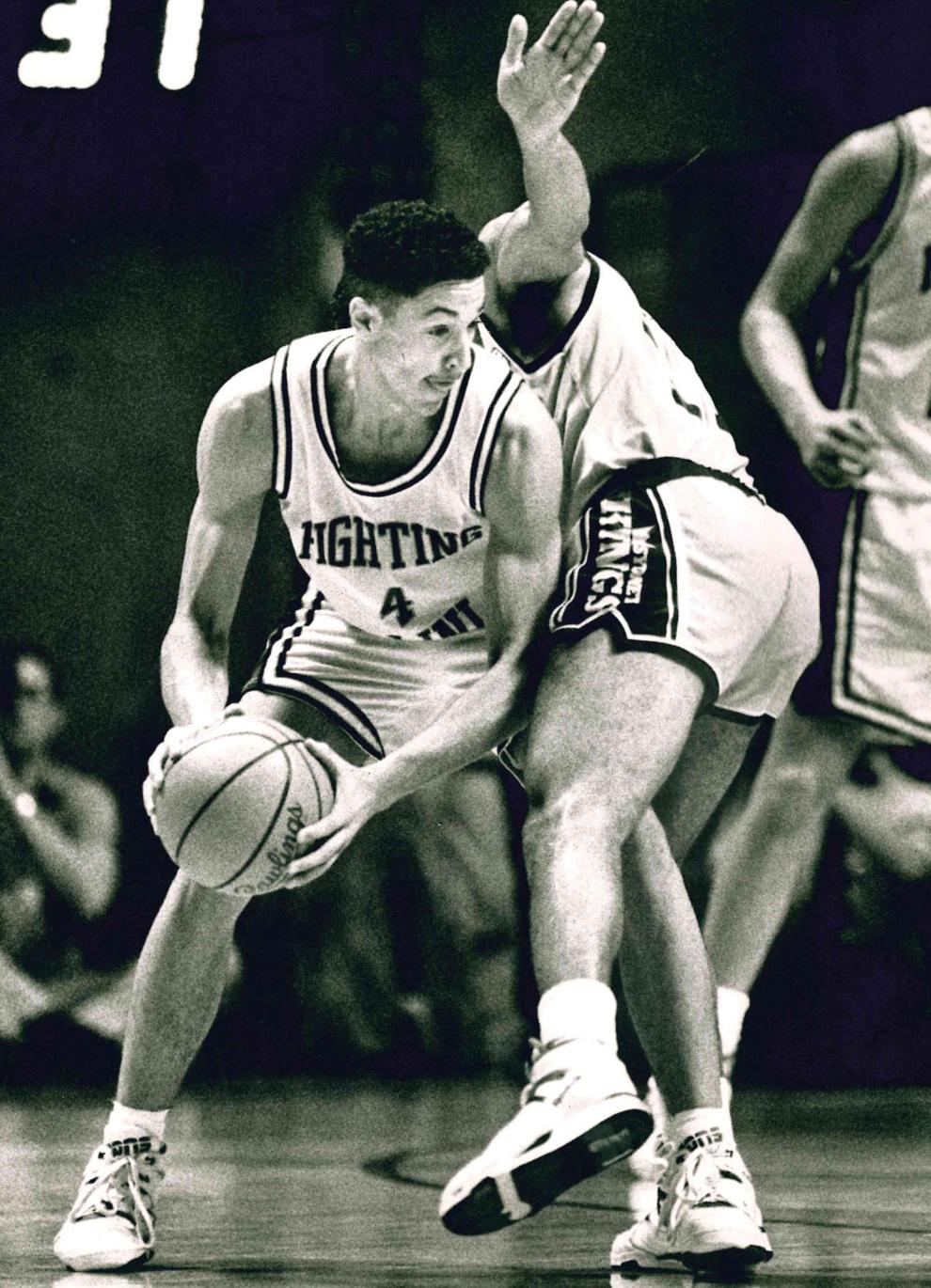 Kicking back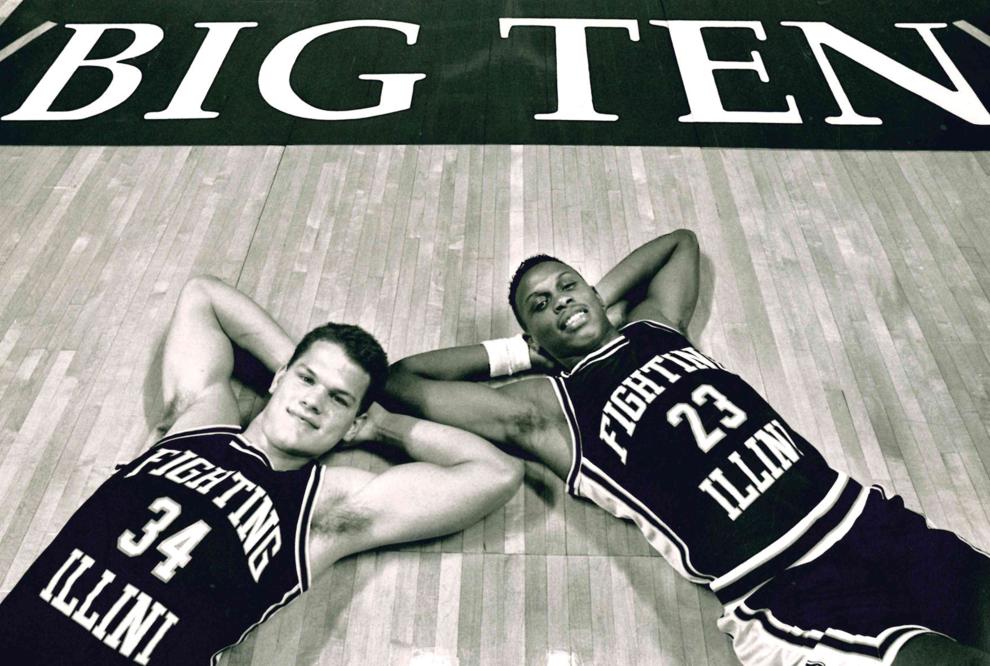 Long bombs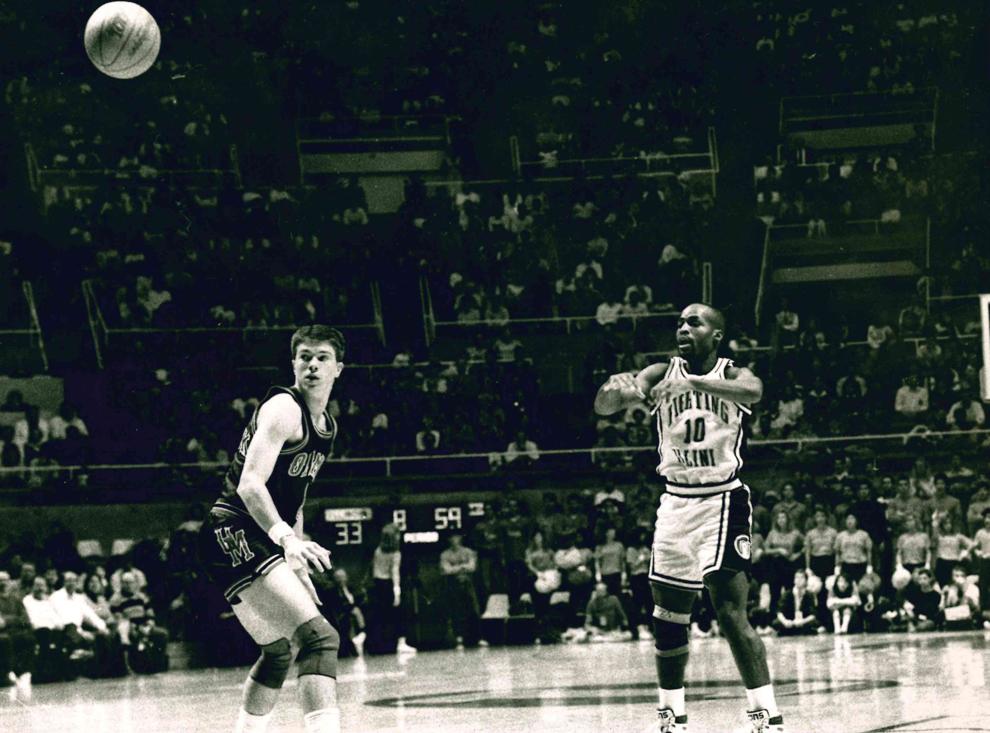 Nick Anderson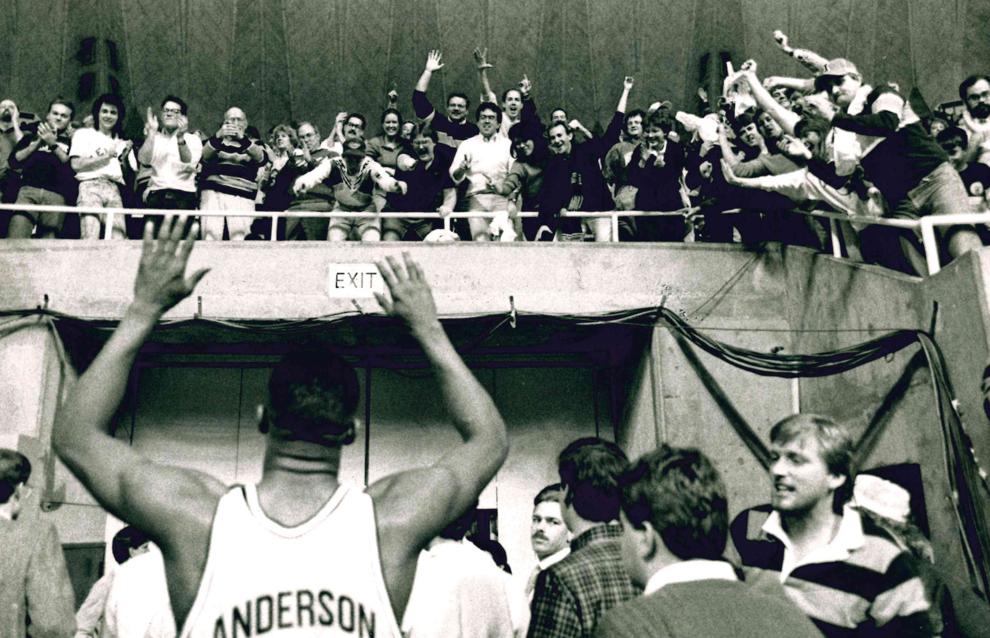 Pep band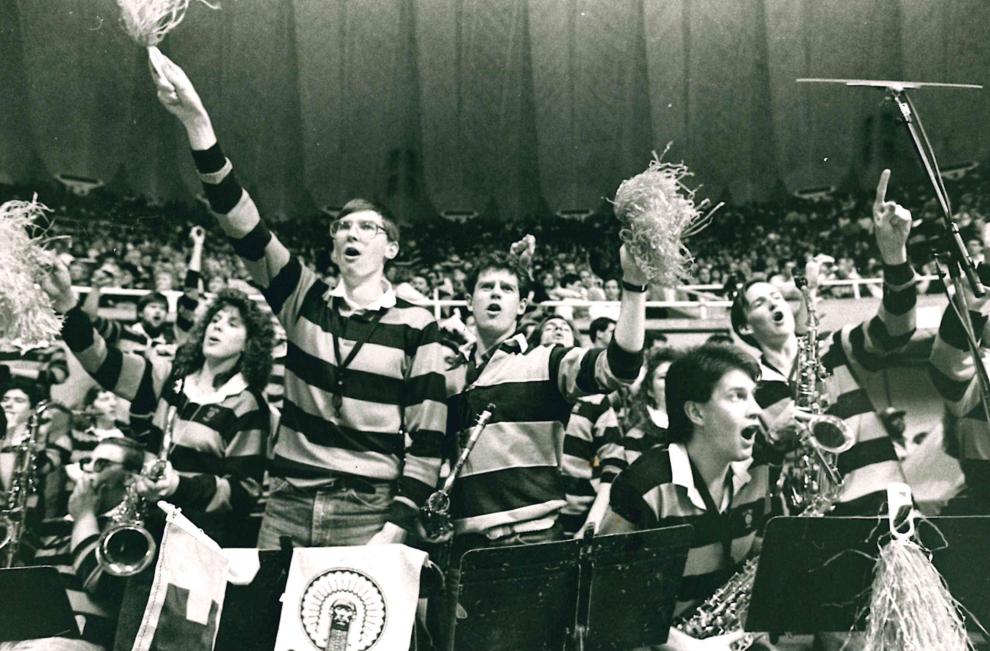 Rebound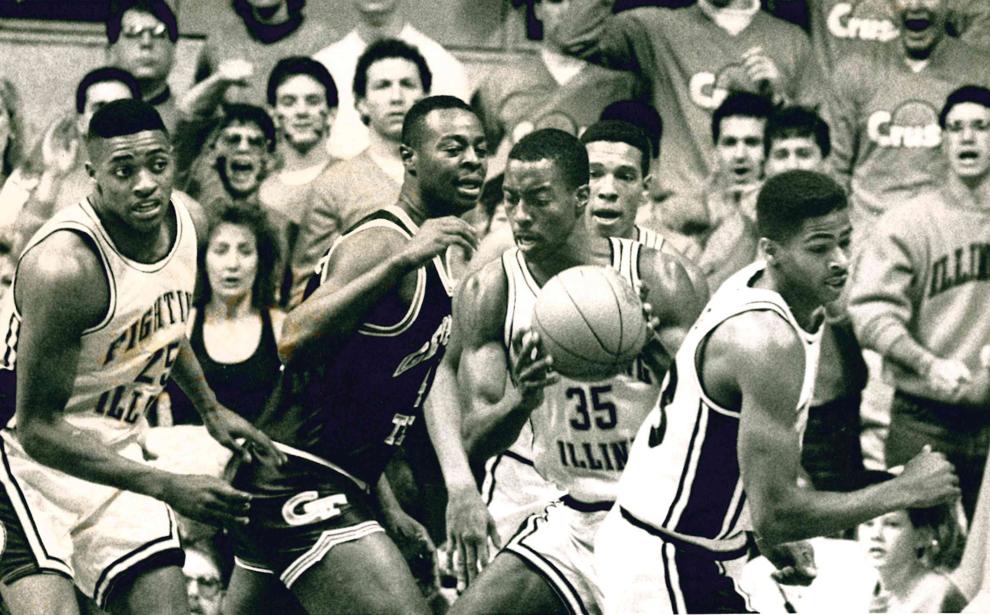 Relatives?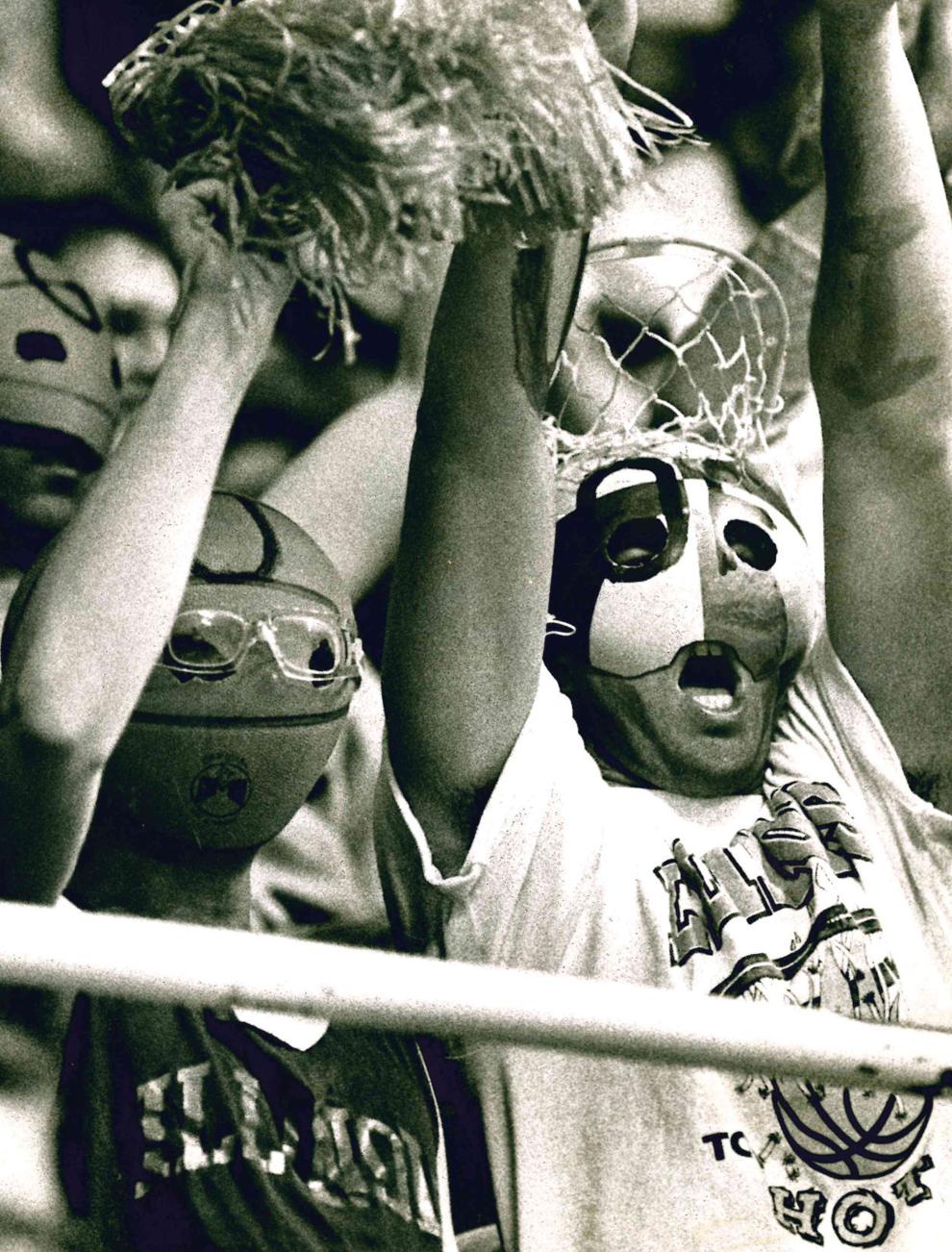 Talk of the Big Ten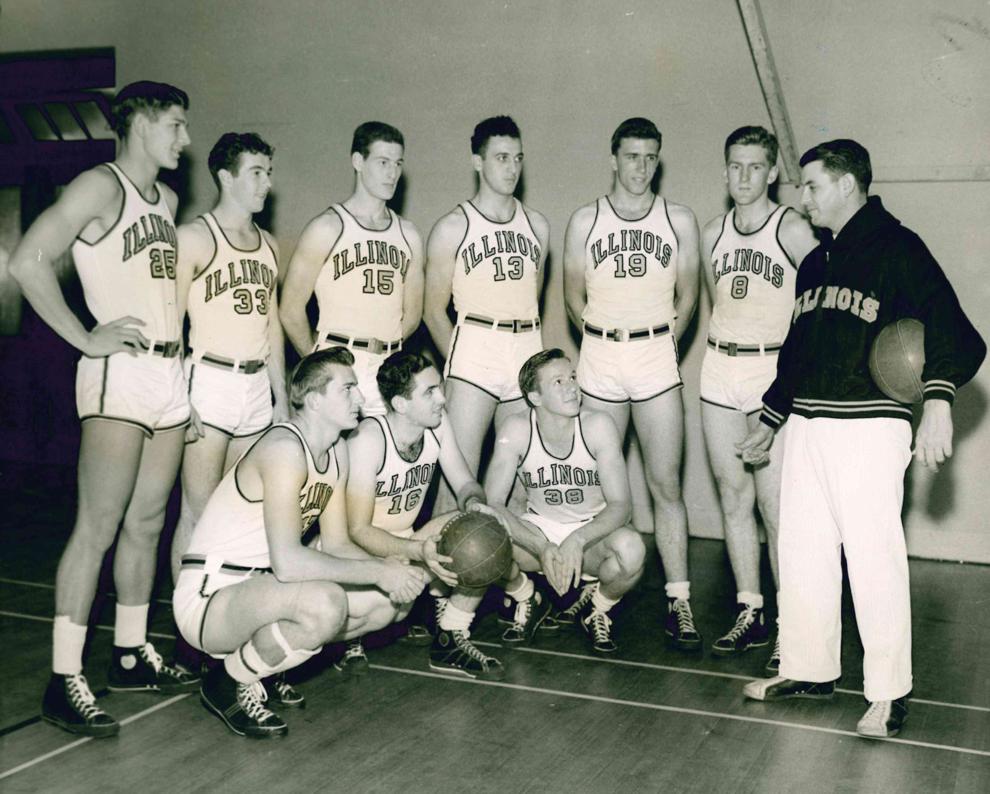 To the wire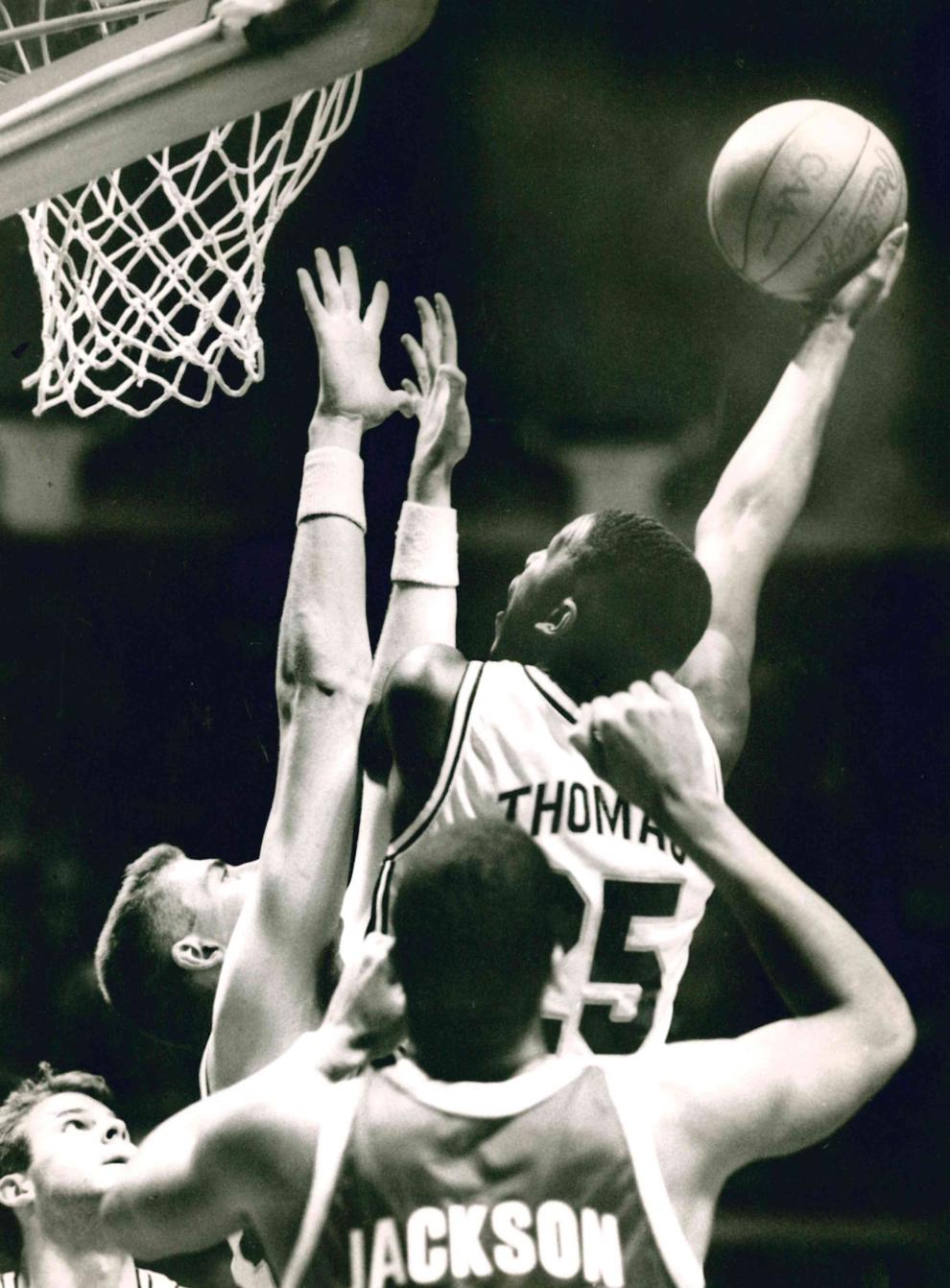 Tony Wysinger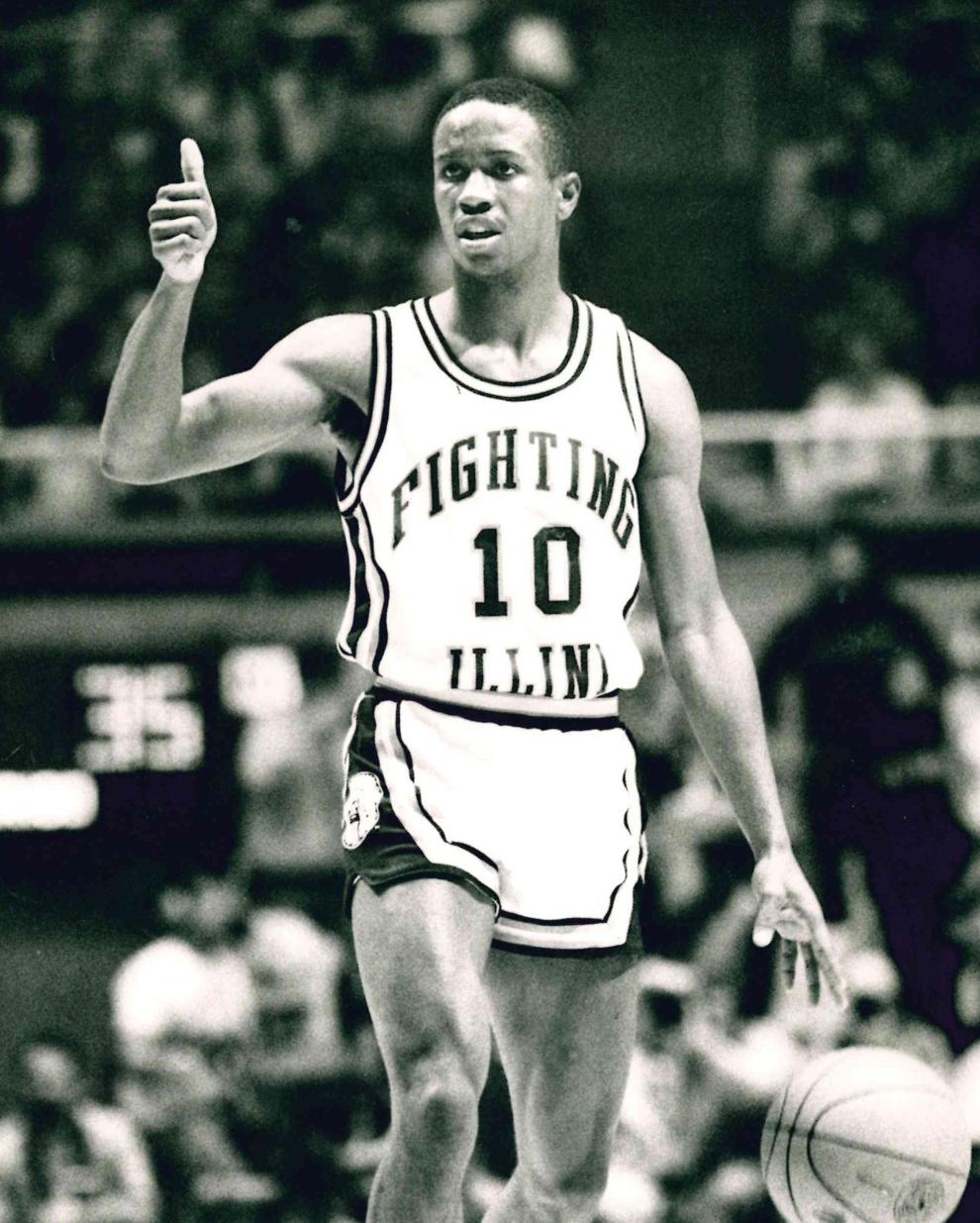 Warming up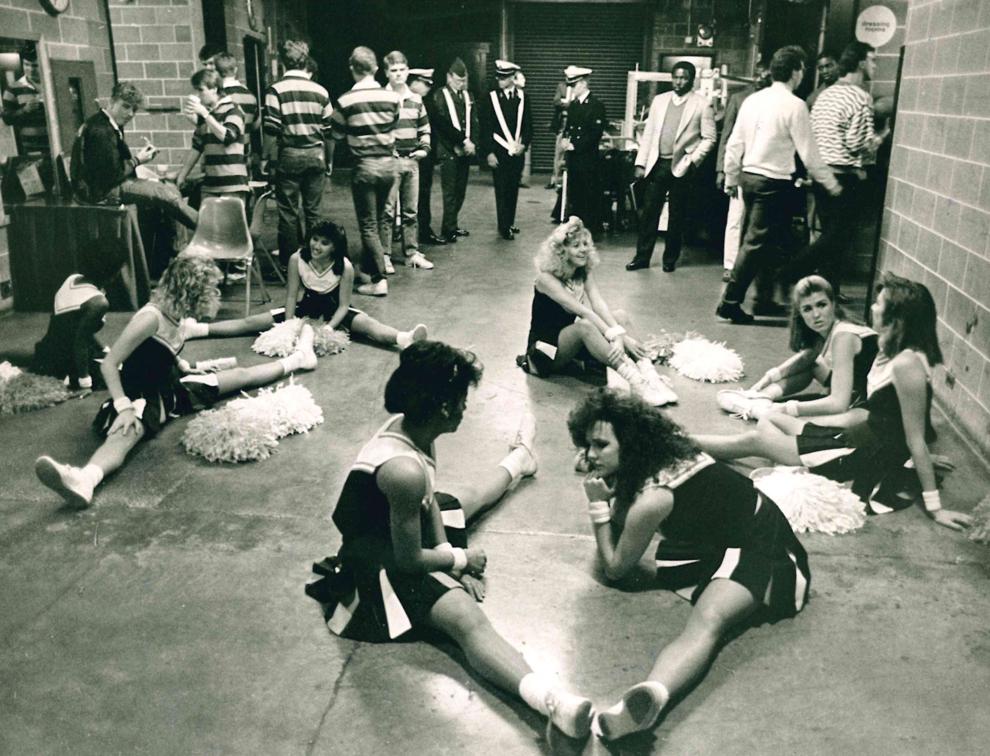 Whiz Kids Big Ten champs in '42, '43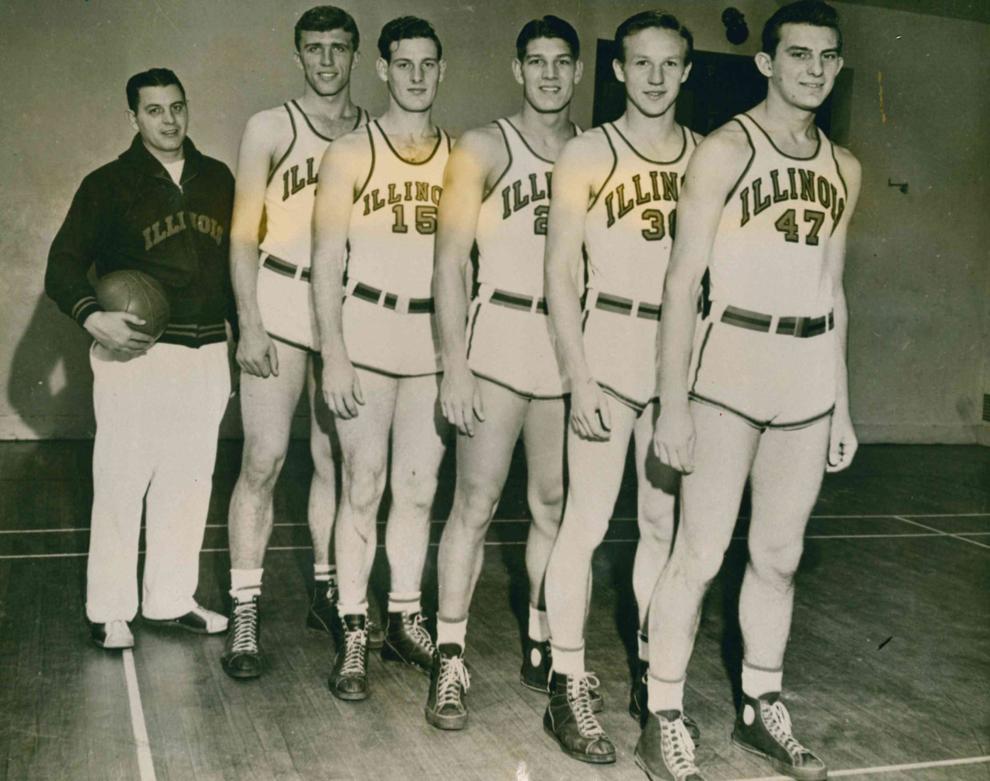 Wrong, Mr. Referee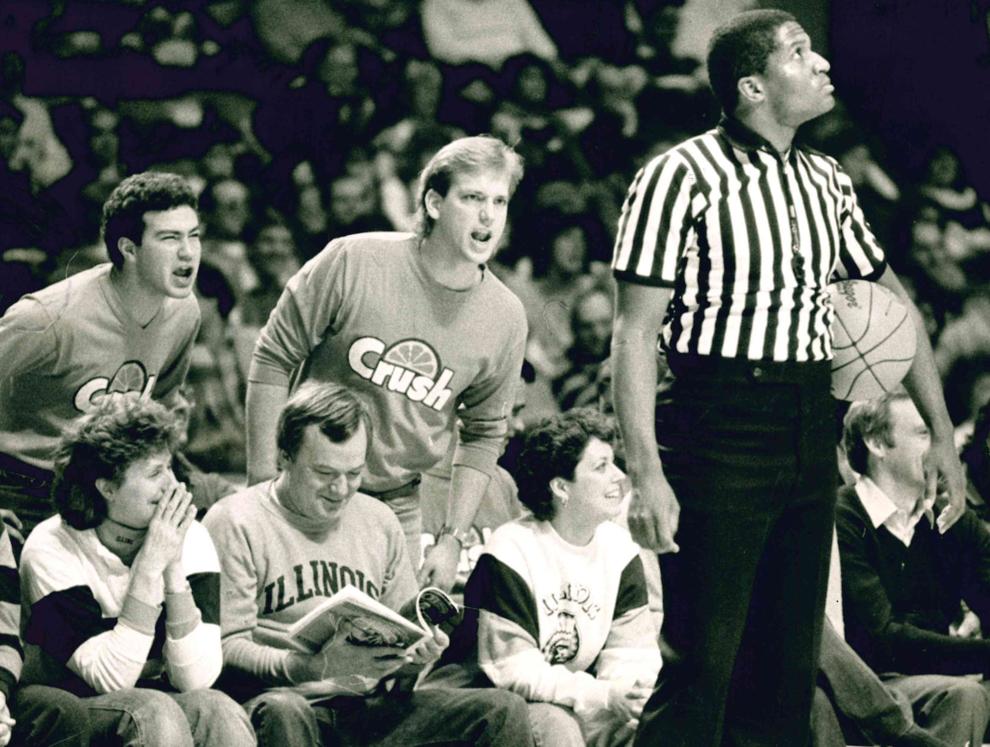 Contact Joey Wagner at (217) 421-6970. Follow him on Twitter: @mrwagner25