I tried everything I could think of and was out of ideas. 
I was sitting in a seat that felt like a quarter-mile above them in the rafters of the Bankers Life Fieldhouse on media row, regretting I left my lucky rabbit's foot, horse shoes and four-leaf clover collection back home in Decatur. 
Of course, as a sports writer I had the ultimate way to change the outcome of a sporting event: Starting writing the story. 
One trick every sports reporter knows is that if you are facing a fast-approaching deadline, start piecing together the framework of a story on how the game looks like it is going and you can slip in the final details, like final score or number of points scored, when the game is over and box scored tallied. 
It is a risky proposition because once you come up with a great lede idea or get a bit too far ahead of yourself, the game will switch in an instant. There will inevitably be a remarkable comeback and all the time and energy you spent vanishes with one click of the delete button. 
I didn't have anything to lose and I typed: "Loyola Chicago upsets No.1-seed Illinois" and waited for something to happen. I wasn't exactly expecting a bolt of lightening to come down but things didn't reverse course the way they typically seem to do.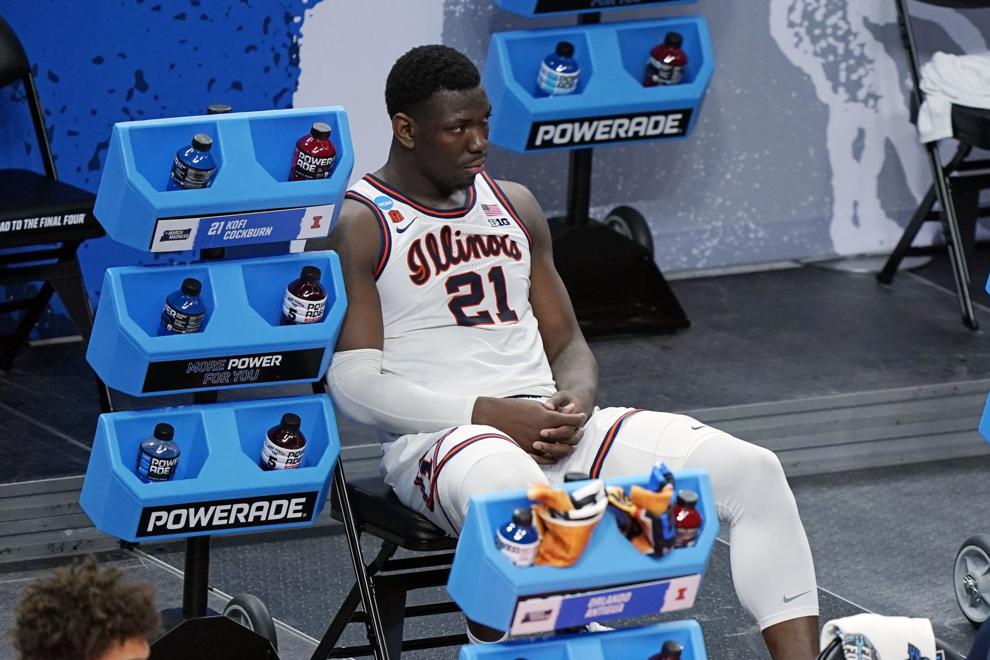 Selfishly, this odd COVID year was ideal to cannonball dive into covering a team in the middle of a season. Team press conferences could be done through the convenience of Zoom, commuting back and forth to Champaign was at a minimum and there was never any competition for parking on game day at the State Farm Center.  
I will admit I felt like a jinx when the first two games I covered were back-to-back losses against Maryland and Ohio State on Jan. 10 and 16. But I was quickly reminded how much fun covering a winner is when the Illini beat Penn State and went on to win 15 of 16 games leading up to Sunday's game.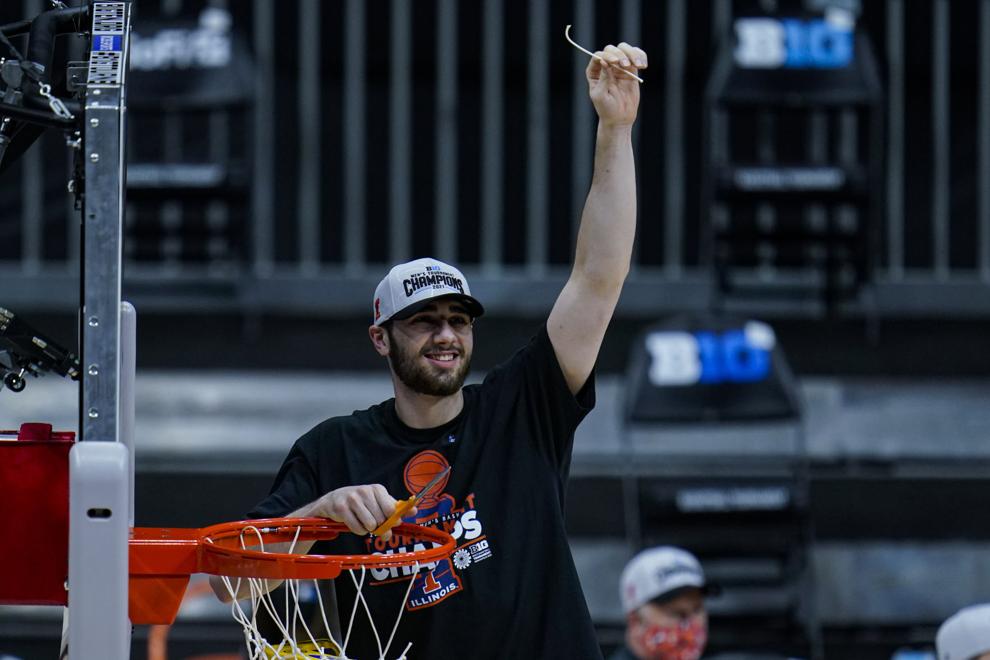 An NCAA Tournament moment that will stick with me was when Giorgi Bezhanishvili went into the game for the first time against Drexel on Friday and the public address announcer, who was not used to seeing — let alone saying — the Georgian's last name came to a full stop after "Giorgi" before making their best attempt at his surname.
Bezhanishvilli's press conferences were always memorable. When he and Kofi Cockburn put on an impromptu edition of the "Giorgi and Kofi Show" together during the postgame conference following cutting down the nets at the Big Ten Tournament, the incredible bond between the two big men was undeniable. 
As the game slipped away Sunday, I finally realized who I was up against — someone much stronger than luck. I was trying to overpower Sister Jean and that is a power I was no match against. 
---
Contact Matthew Flaten at (217) 421-6968. Follow him on Twitter: @MattFlaten