So much has happened since he committed on April 17.
He's added 25 pounds thanks to a strict diet, protein shakes and twice-a-day workouts — some of which happened in his family garage with his younger brother and father. Goode is up to 200 pounds now and is working on adding more weight. He's a 6-foot-7, four-star wing from Homestead High School in Fort Wayne, Ind., who officially signed his National Letter of Intent on Wednesday morning, the first day of the NCAA early signing period. He'll host a ceremony on Monday for local media, friends and family.
"I've been committed for a very long time and just being able to really, truly understand what it means to play at the next level," Goode said. "It's really kind of crazy and it has set in that I'm playing at the next level. It's kind of setting in a little bit but I'm definitely getting used to the fact that I'm going to be playing college basketball in the Big Ten."
Goode is the only commit in the Class of 2021 so far. He's the No. 96-ranked player in the country according to 247Sports and is rated the No. 16 small forward in the nation according to the same recruiting service. He had offers from Maryland, Iowa, Butler, Michigan State, Xavier, Stanford and others.
He averaged 17.6 points, 7.2 rebounds and 3.1 assists as a junior last season and was an Associated Press All-State Honorable Mention.
Underwood and Co. first spotted Goode on the AAU circuit a few years ago and knew he was exactly what Illinois needed. Illinois assistant coach Stephen Gentry has led the recruitment and Goode said the two have been in touch daily. His size, shooting, passing ability and mindset stood out to Underwood.
"He's got kind of that toughness, competitive mentality that we really liked," Underwood said. "He's a got a family, mom and dad, who are very supportive. They were good athletes in their own right. We're excited to have him. He's a high IQ player who has been exceptionally well-coached at the high-school level that he's been at. He's been part of a tremendous AAU program. They've all done a wonderful job.
"He's the perfect fit for what our need was. ... We were looking for a guy who was an exceptional shooter. There's no doubt coming in it was one of the things we were trying to address and trying to add guys who have great size."
Goode's commitment in April came a month after a potential NCAA Tournament run was ripped away from Illinois because of the COVID-19 pandemic. Guard Ayo Dosunmu and center Kofi Cockburn had both declared for the NBA Draft and Illinois figured to still be prominently figured in the Top 25 of the college basketball world.
Dosunmu and Cockburn each made a splash at the end of July when they announced they'd return to school, sending expectations through the roof for the program. Of course, Goode noticed what was happening at his future home.
"When Ayo and Kofi both said they were going to come back or posted on Instagram, I looked at my mom and said, 'It's a good time to be committed to Illinois,'" Goode said. "Just to see all the hype around Illinois and the fans coming together and the fanbase behind the team.
"It's just kind of cool to see all the people realize that and realize the kind of program I'm going to play for."
While most of the state of Illinois has been shut down on the sports front and with spotty availability for AAU basketball across the nation because of the coronavirus, Goode was still able to get a few tournaments in for the Indy Heat and some open gyms at Homestead. He was also an accomplished quarterback in his first three years, but stepped away to focus on basketball.
Adding weight and muscle in the offseason has been key.
"One of my biggest focuses this summer was to focus on my body and get my body stronger and bigger because it translates well to the Big Ten," Goode said. "If you look at Big Ten guards and wings, they're all over 200 pounds and big guys. That was a big focus for me to get my body ready for the next level and obviously other aspects of my game in terms of defense, sliding, ballhandling and just consistency shooting as well."
He talks with Gentry daily, Goode said, and catches up with Underwood every few weeks. Goode said he's schooling from home because of the pandemic and his school has a program where he's done by the afternoon. That means more time to lift and get shots up before practice. Usually he shoots between 500 and 1,000 shots each day. 
Underwood said the staff watched a video of Goode during a summer tournament and immediately noticed the added muscle. He called Goode a "gym rat" for how much work he puts into his game.
"Now he's been able to get in the weight room and have a full-time trainer there," Underwood said. "We watched him through some video stuff in an event he was at and it was like, my goodness. His shoulders have all filled out all of a sudden. It's been great for him to do that. It's allowed him to focus singularly on certain aspects of his game and his body as well."
With the Big Ten calling, Goode still has business to finish in high school.
Last year, an injury forced Goode into a point guard role and he was able to show off the facilitating part of his game. When Underwood was asked on Wednesday about that, an ever-so-subtle smile began to form on his face. Underwood loves players who can pass the ball at a high level, and Goode fits the bill.
"He's so multi-dimensional," Underwood said. "He can play it because he handles the ball. He's an elite passer, no matter where you put him. Again, it was a different role because he came a little more facilitator than scorer and that role changed as a point guard. He's a guy who attracts a lot of attention because of his ability to shoot the basketball. To grow your game being able to play the point guard spot is going to do nothing but help him in his future plans as he moves to the collegiate level."
---
31 amazing Illini basketball history photos
1987
Ask Kendall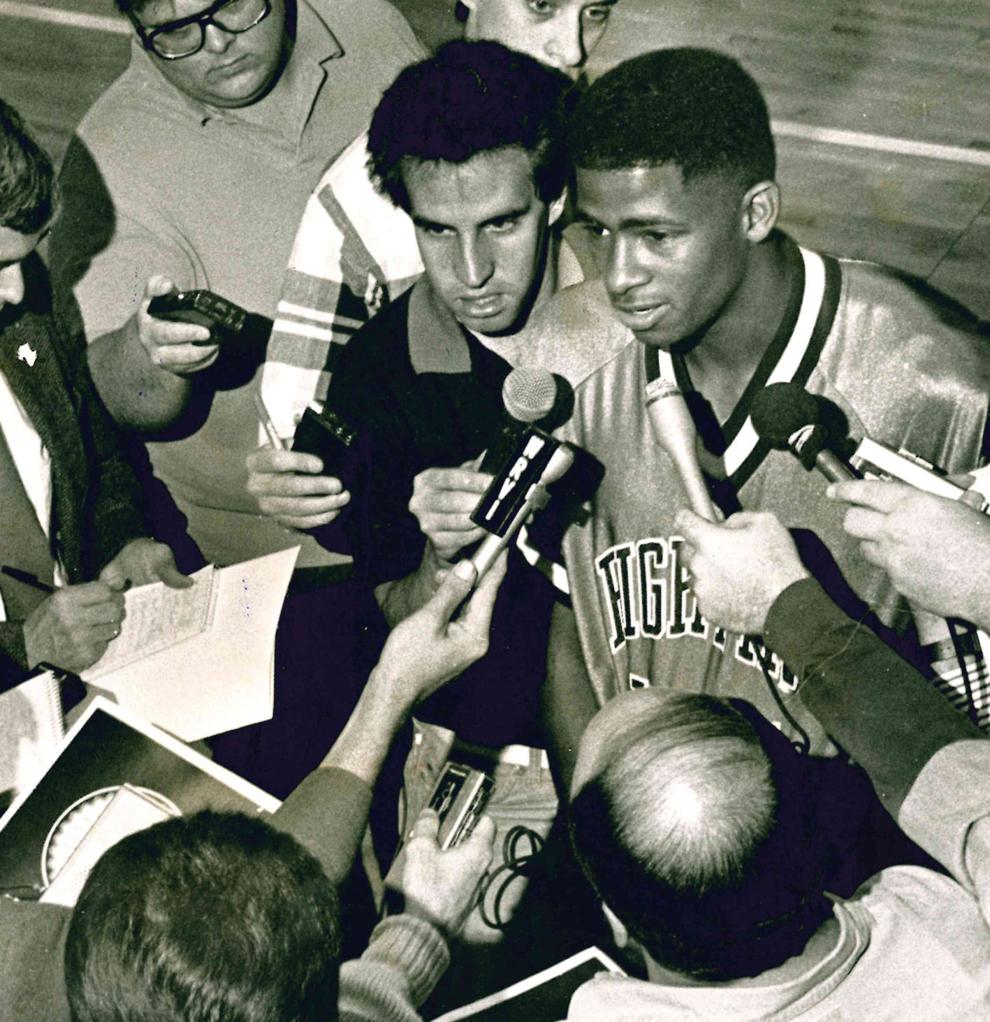 Big Reach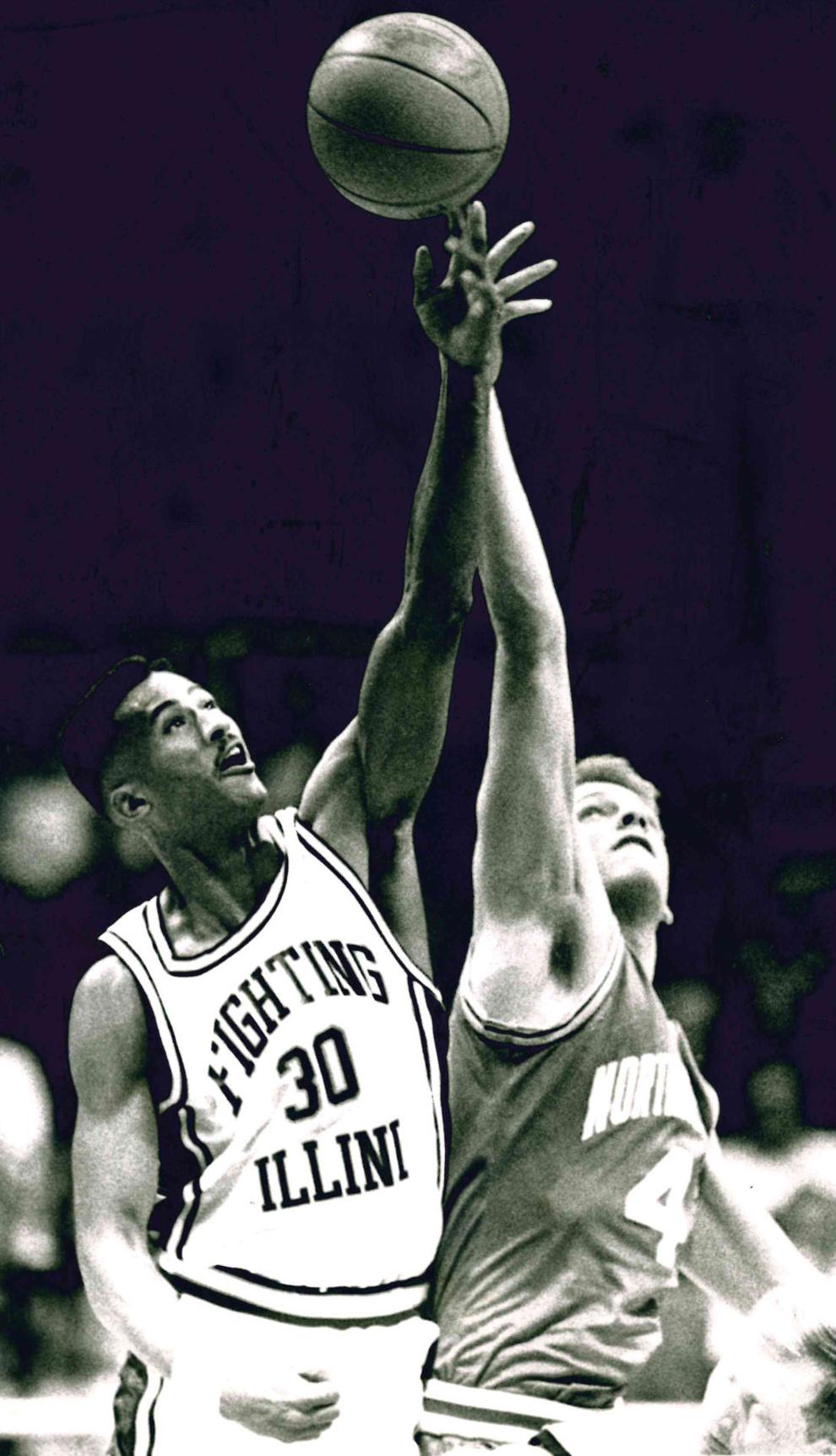 Celebrate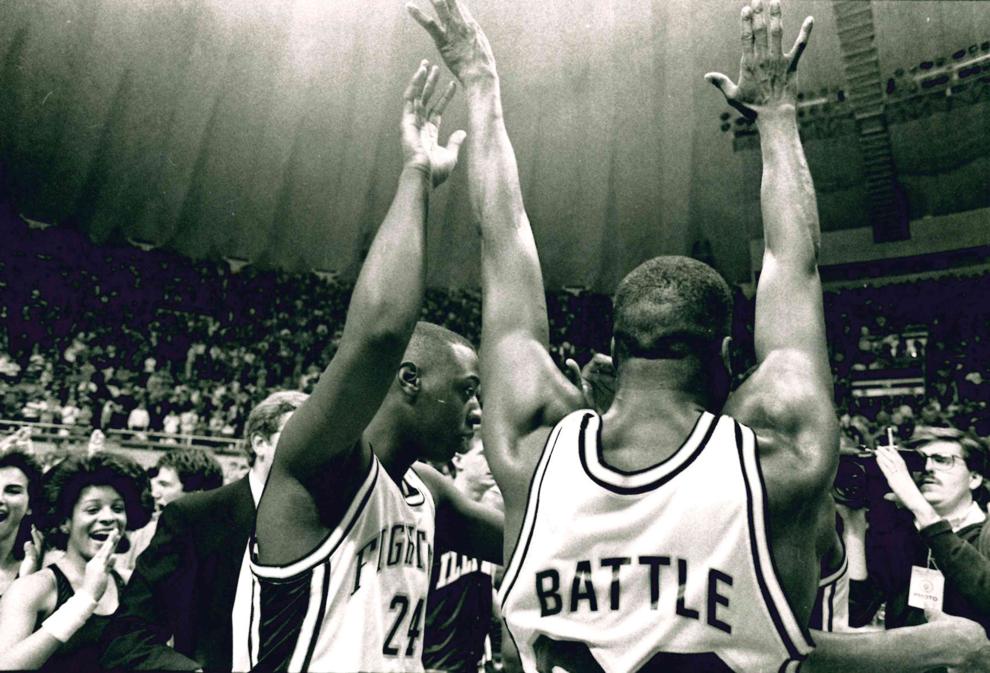 Lou Henson in 1993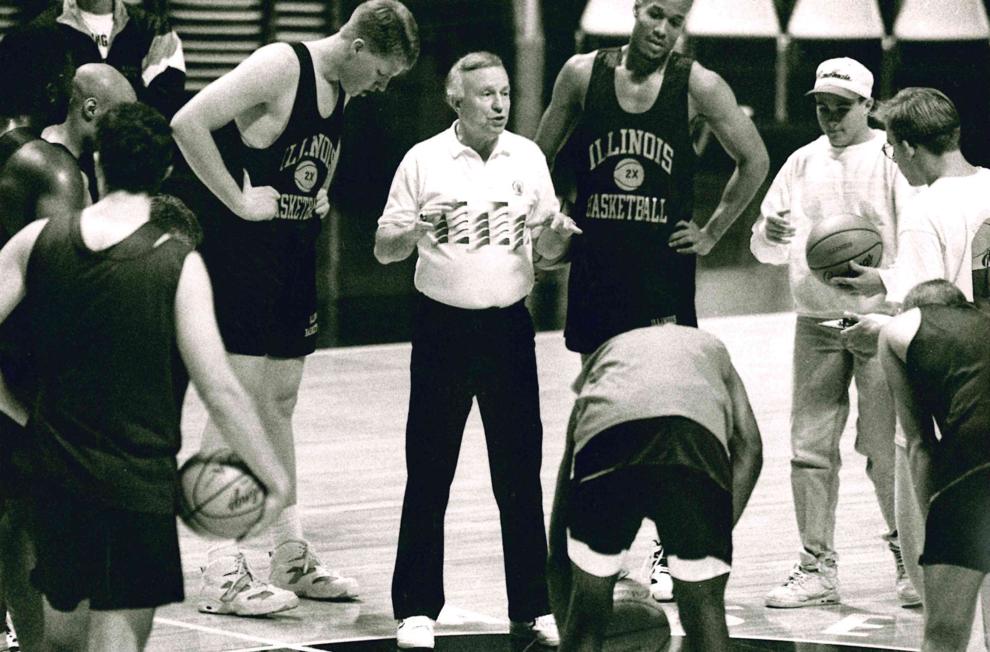 Cheerleading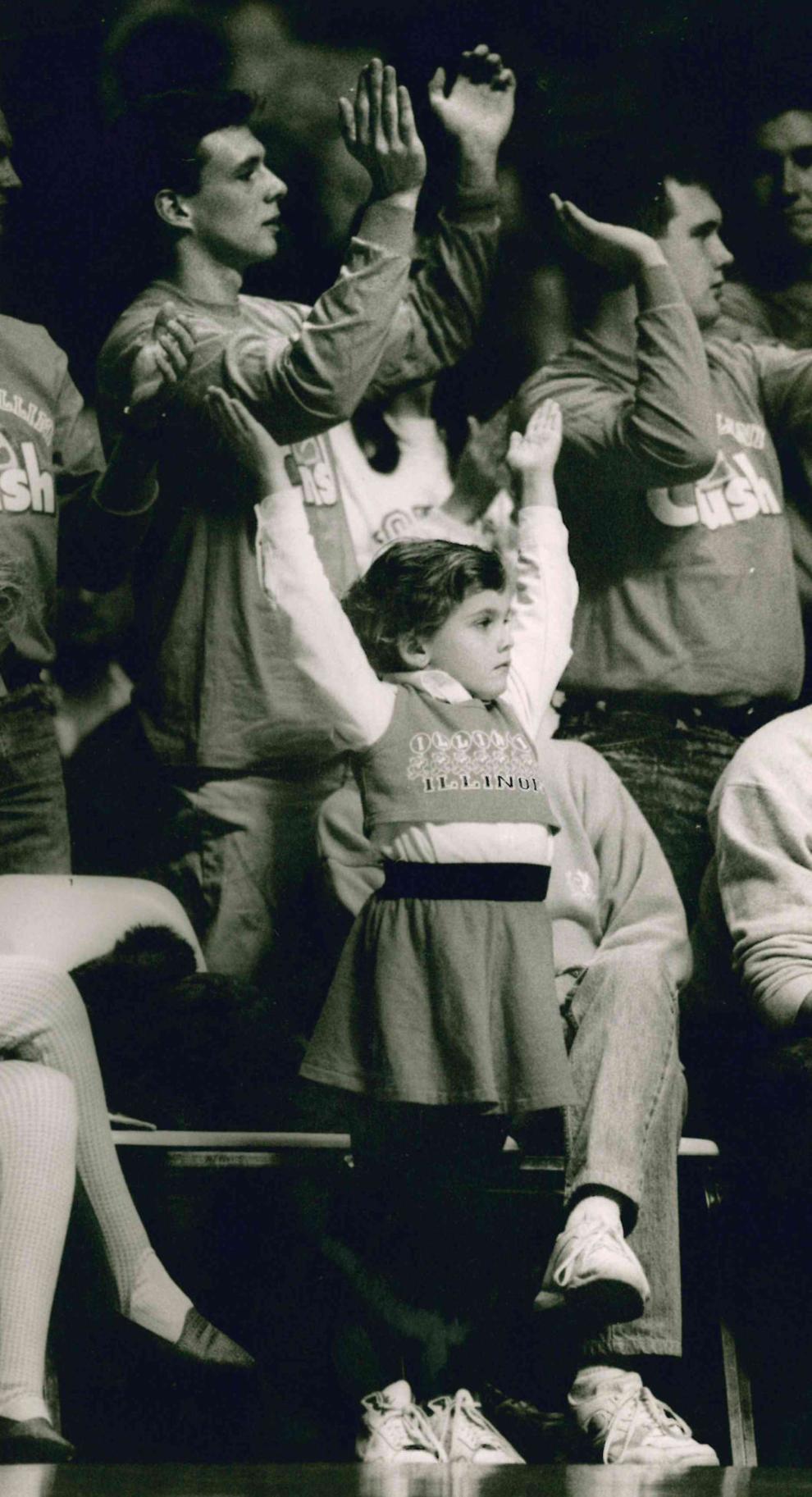 Chief Illiniwek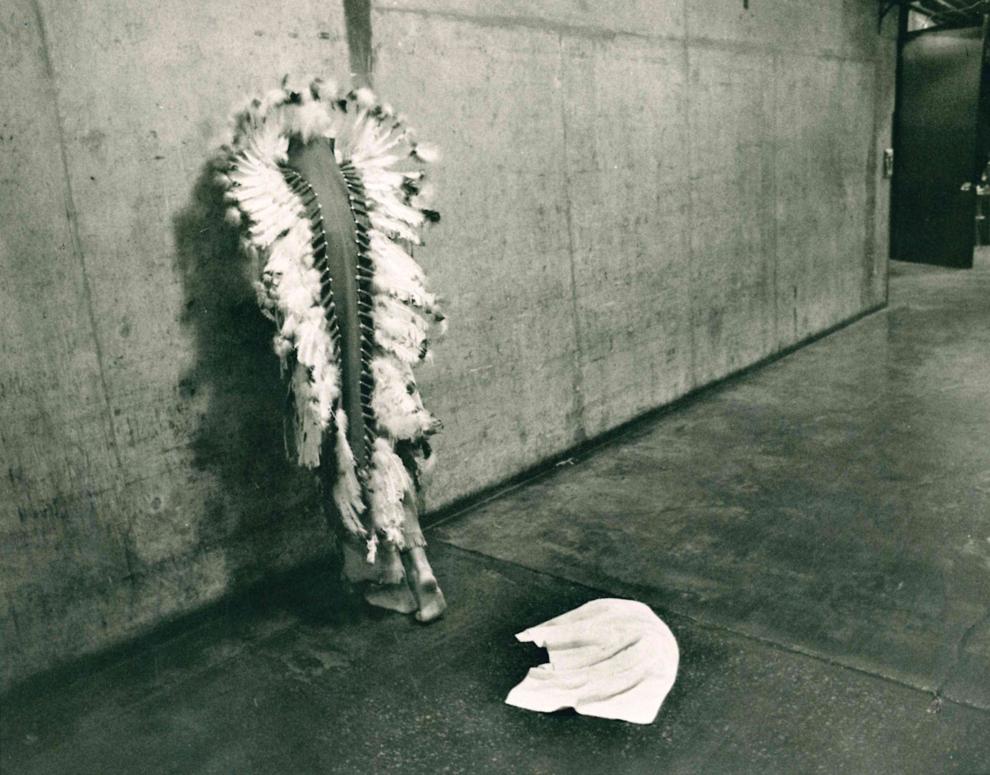 Coming through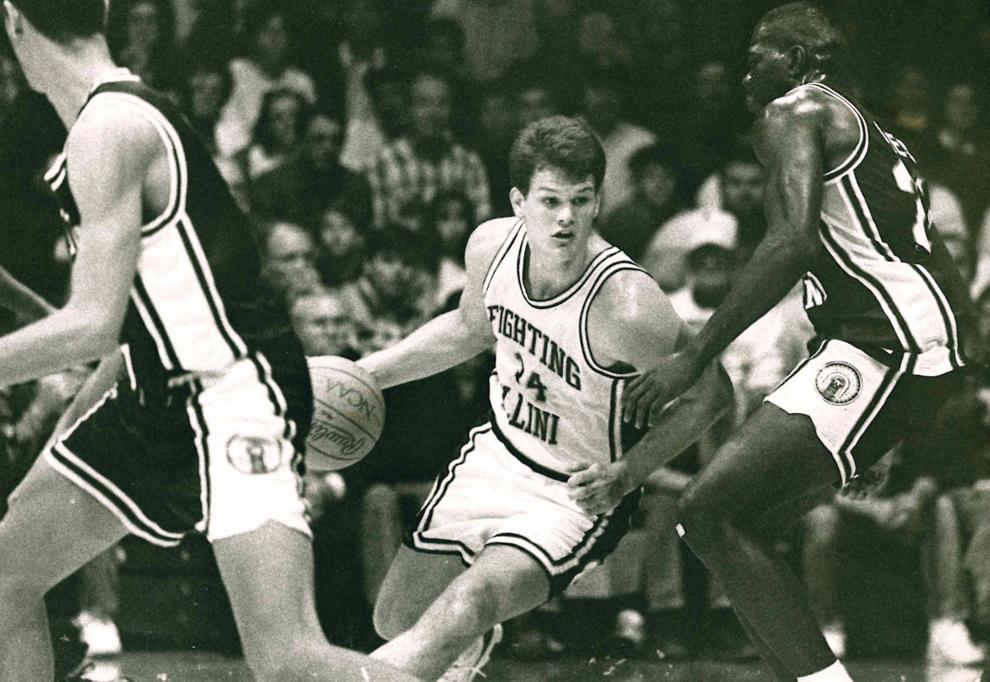 Distraction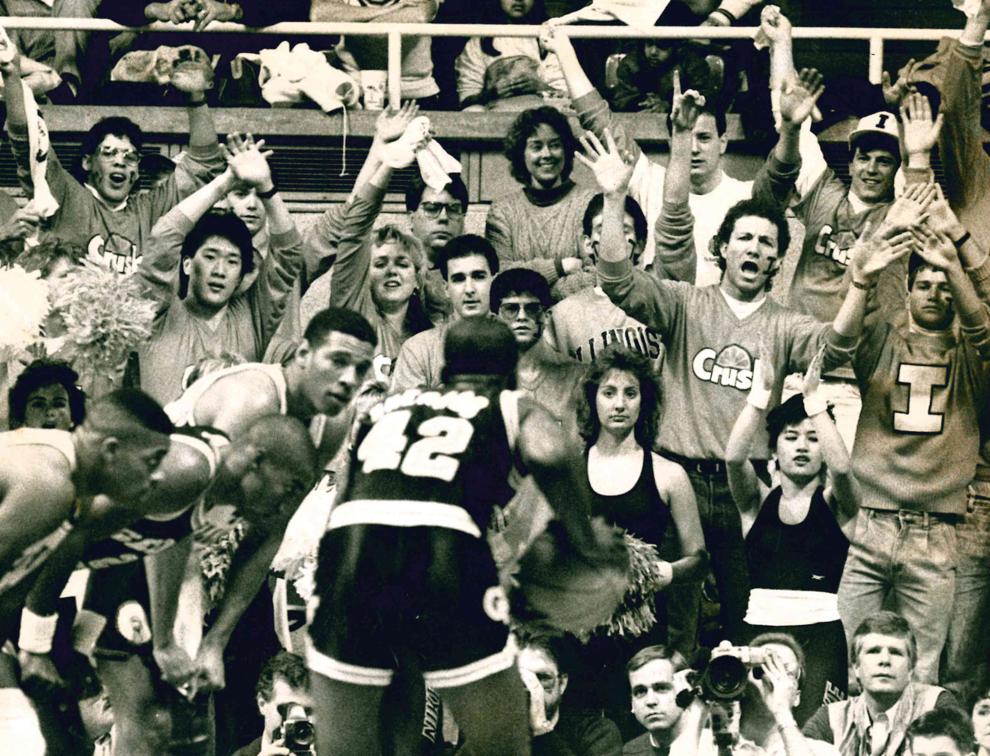 Easy does it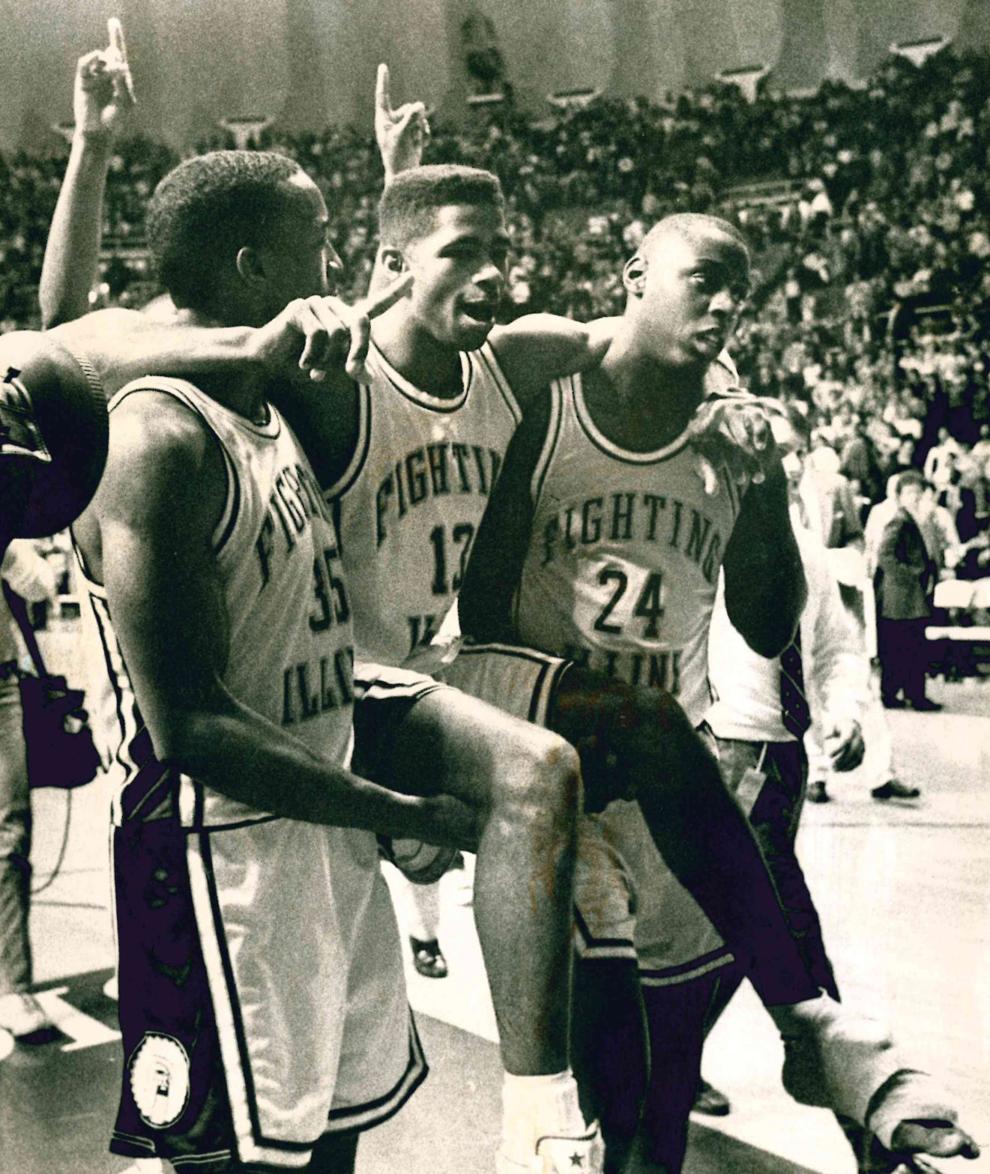 Efrem Winters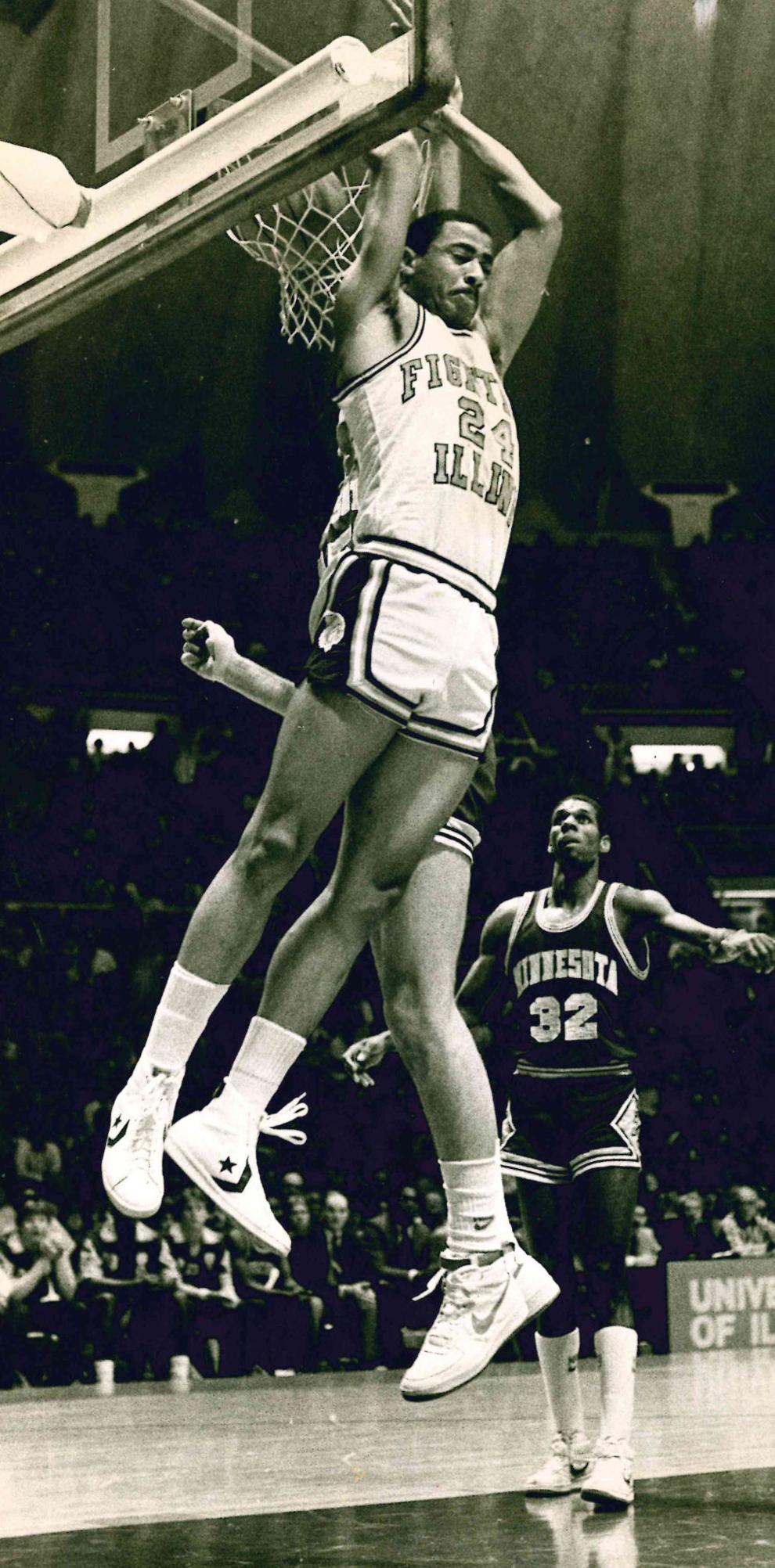 Efrem Winters
Fierce Rebound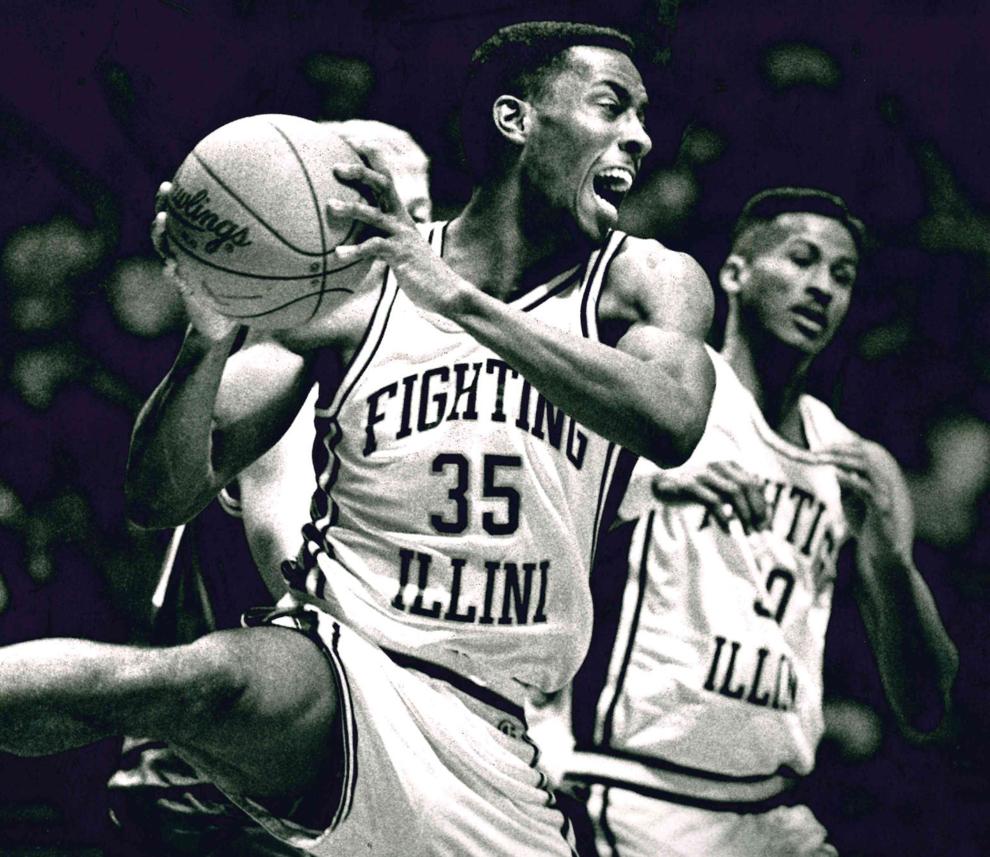 Free for all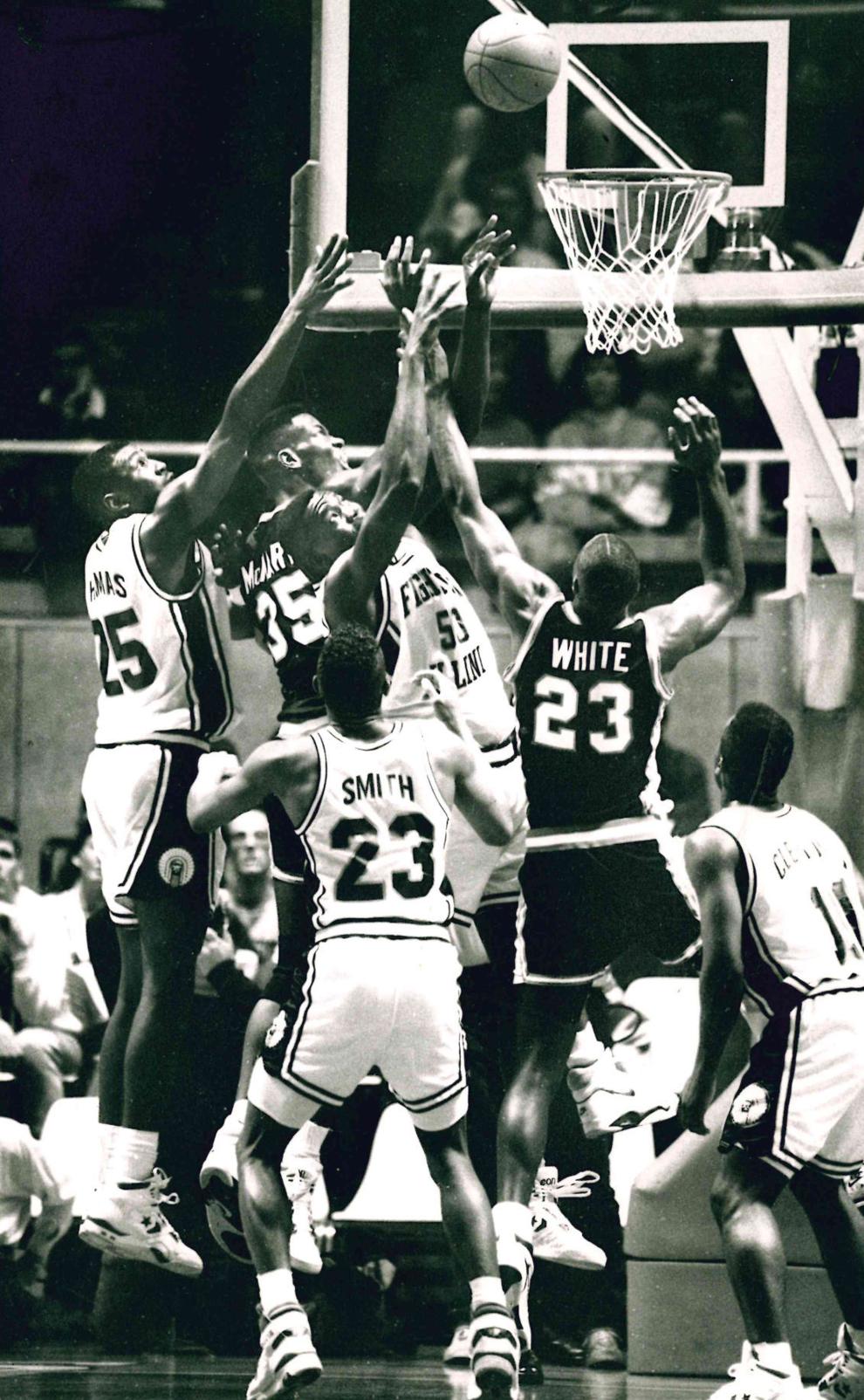 Getting physical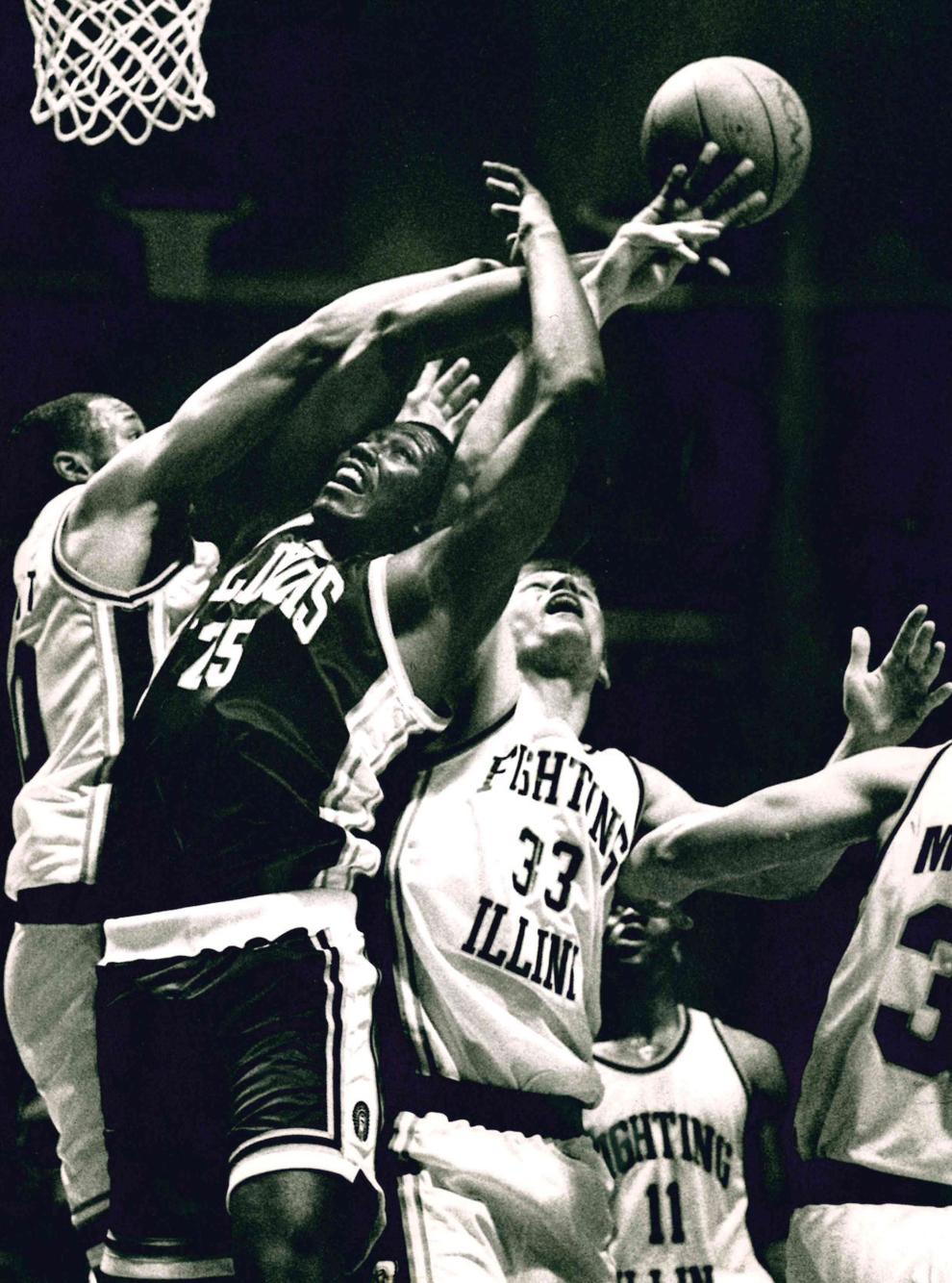 Hero of the hour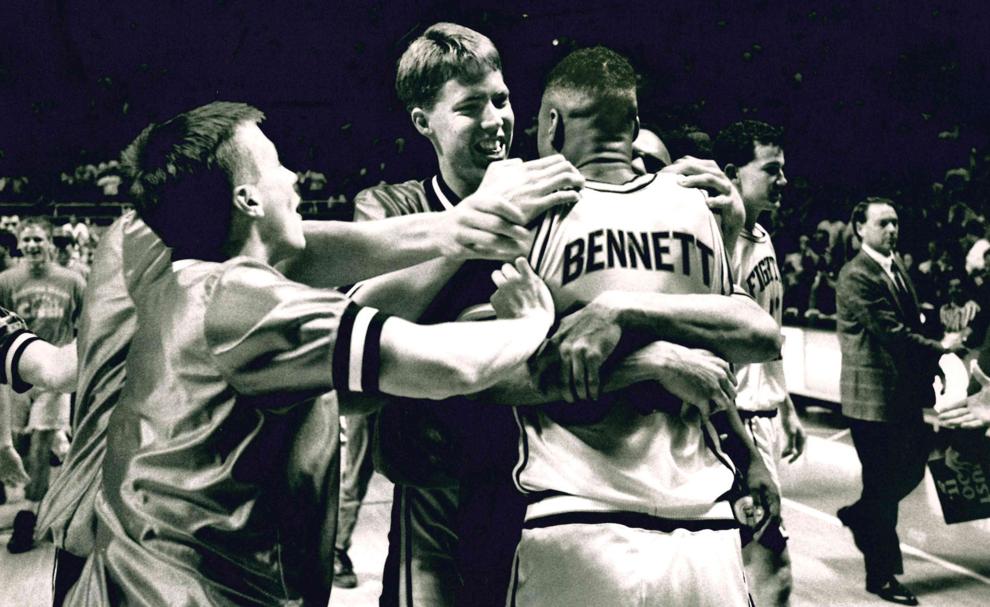 Illinettes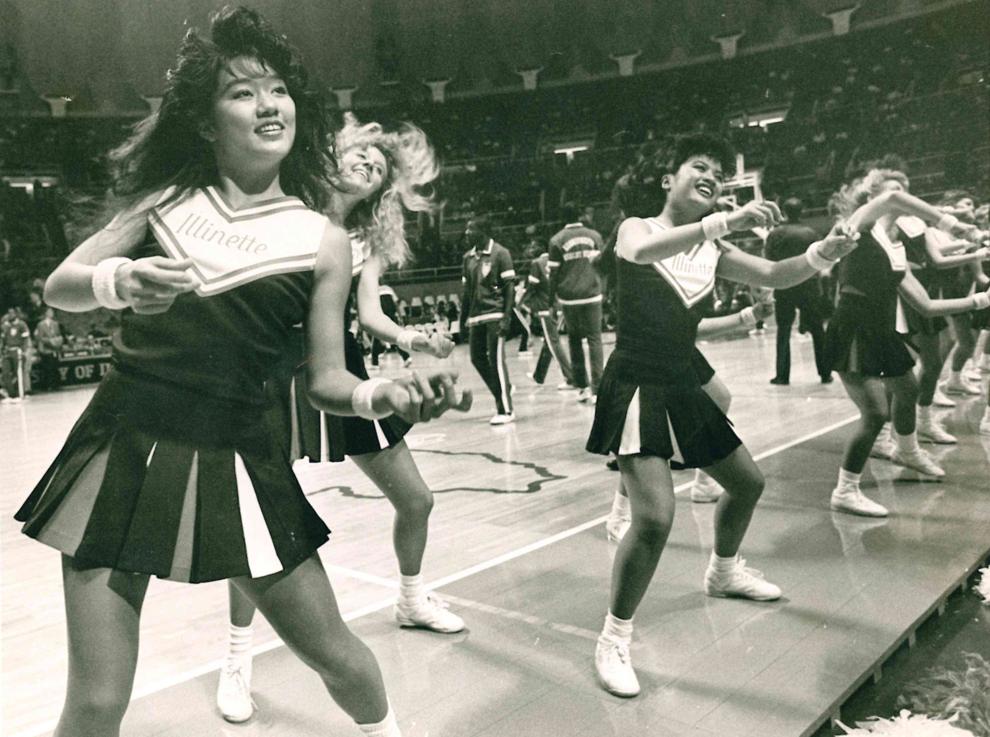 Illinois v. Iowa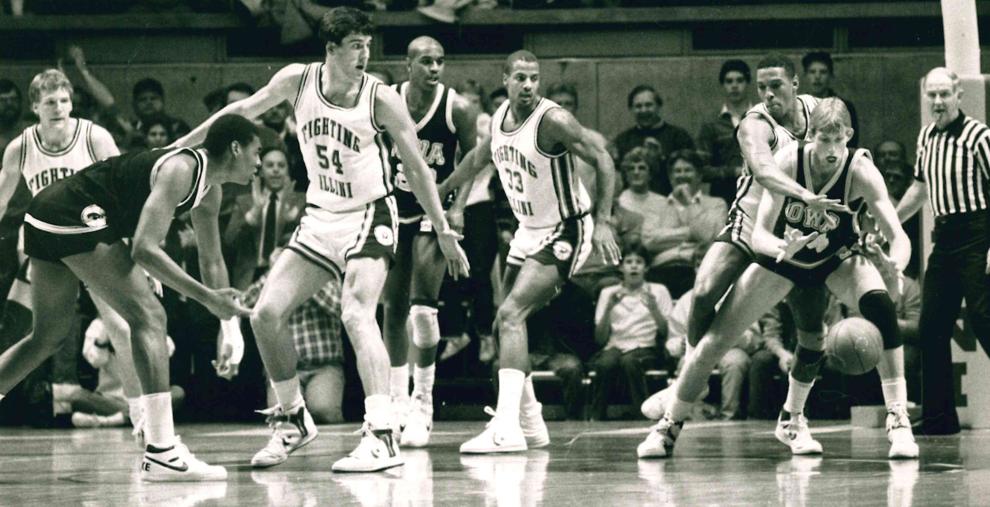 In traffic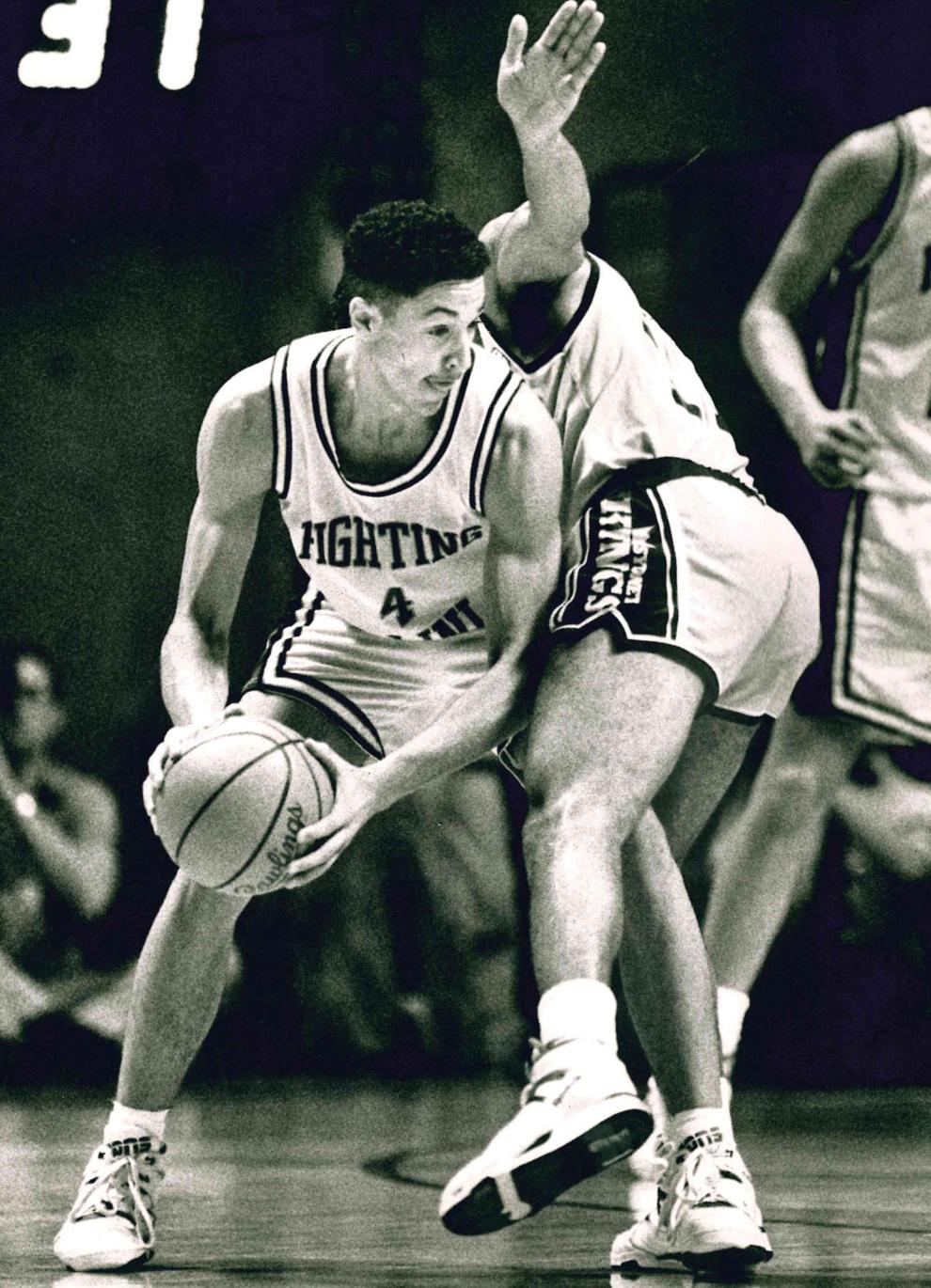 Kicking back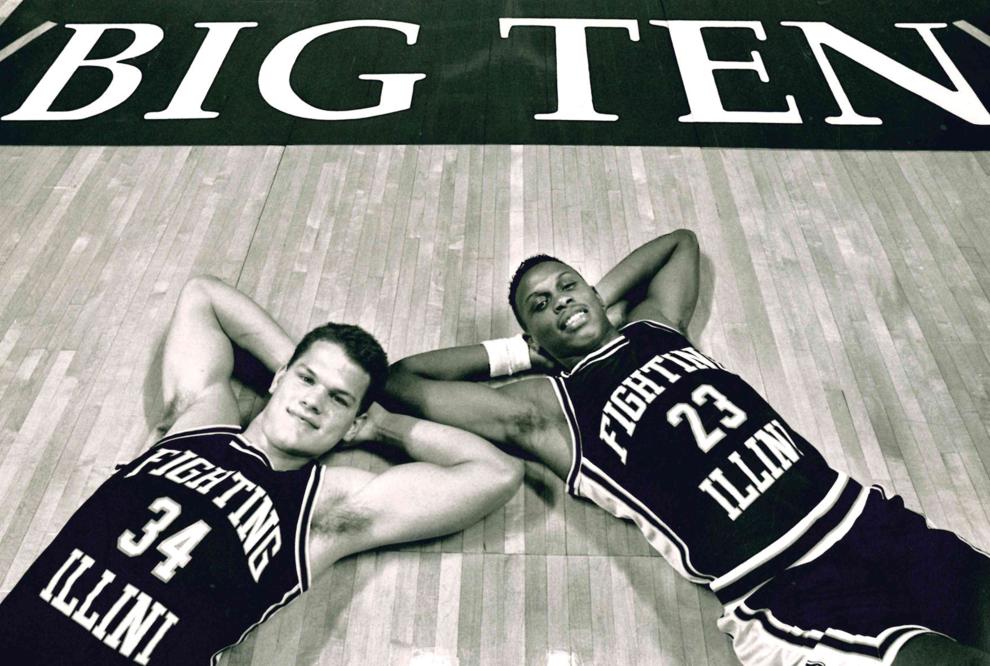 Long bombs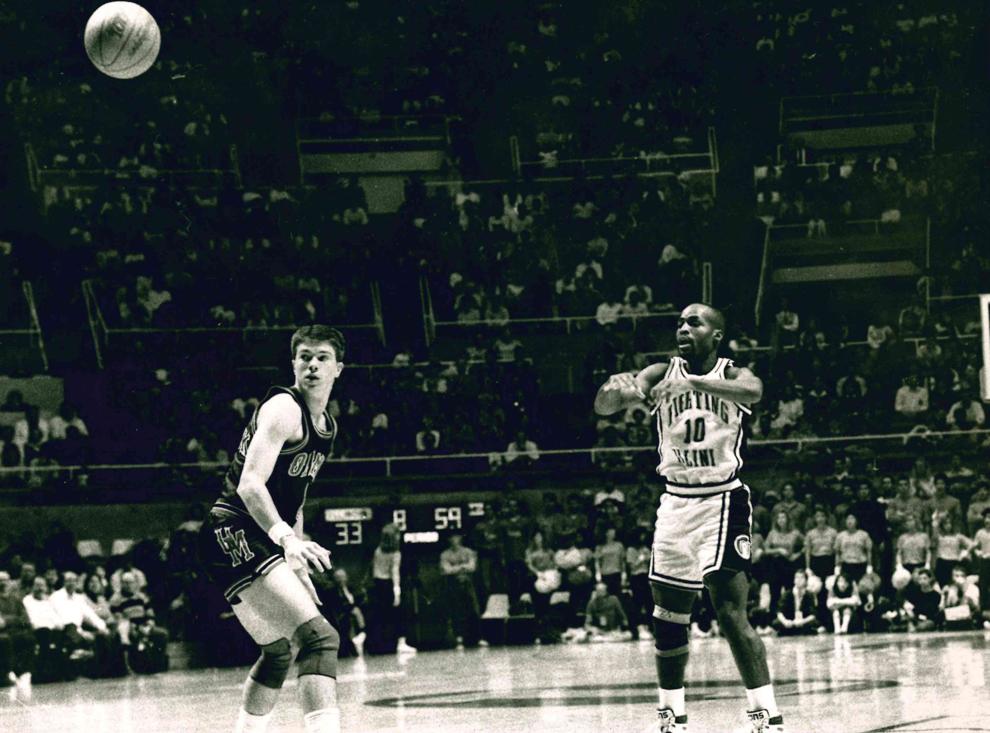 Nick Anderson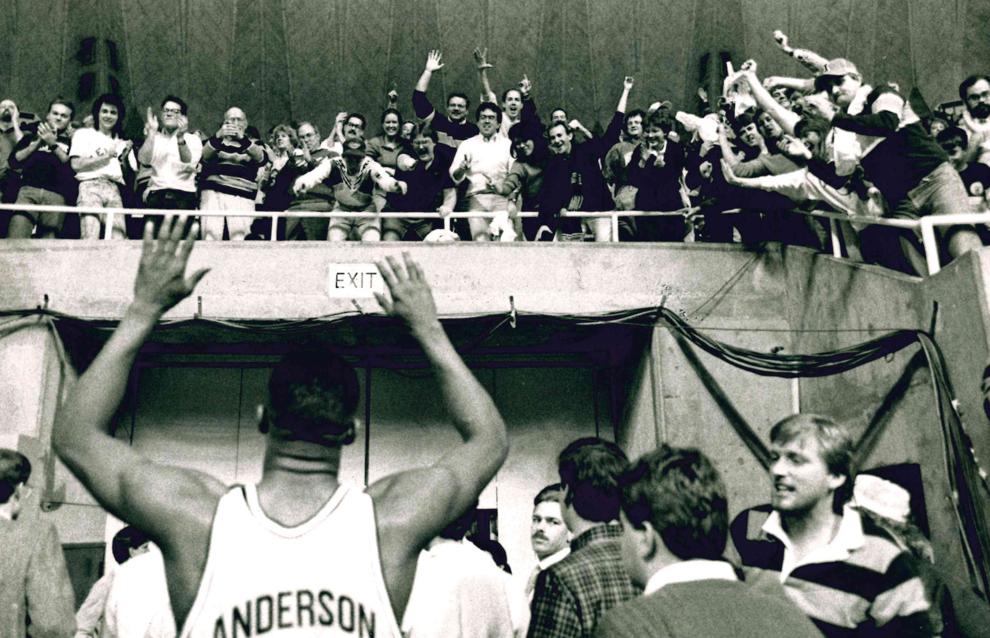 Pep band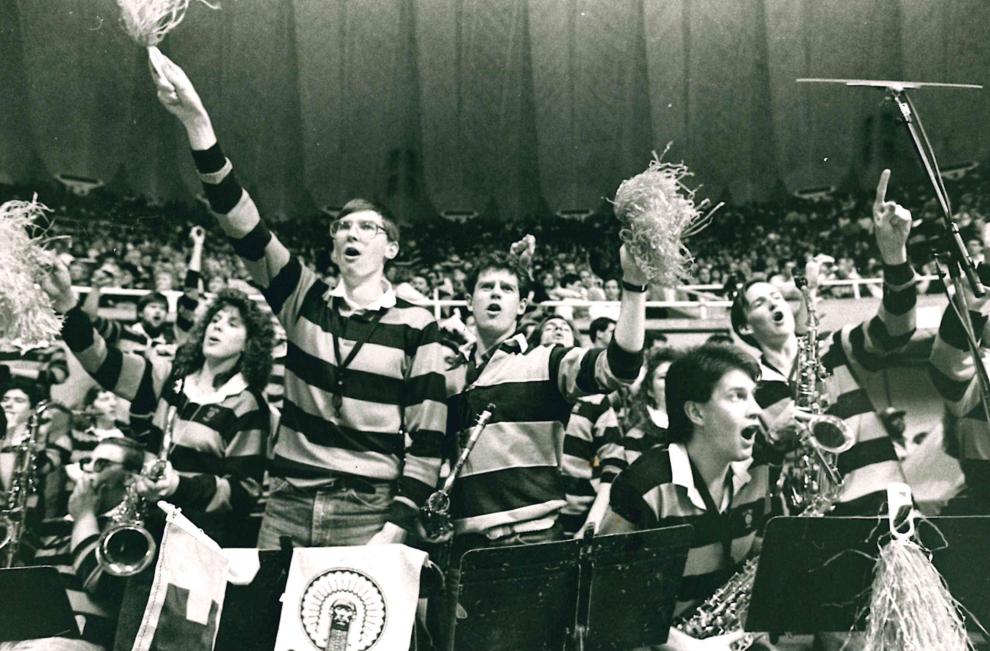 Rebound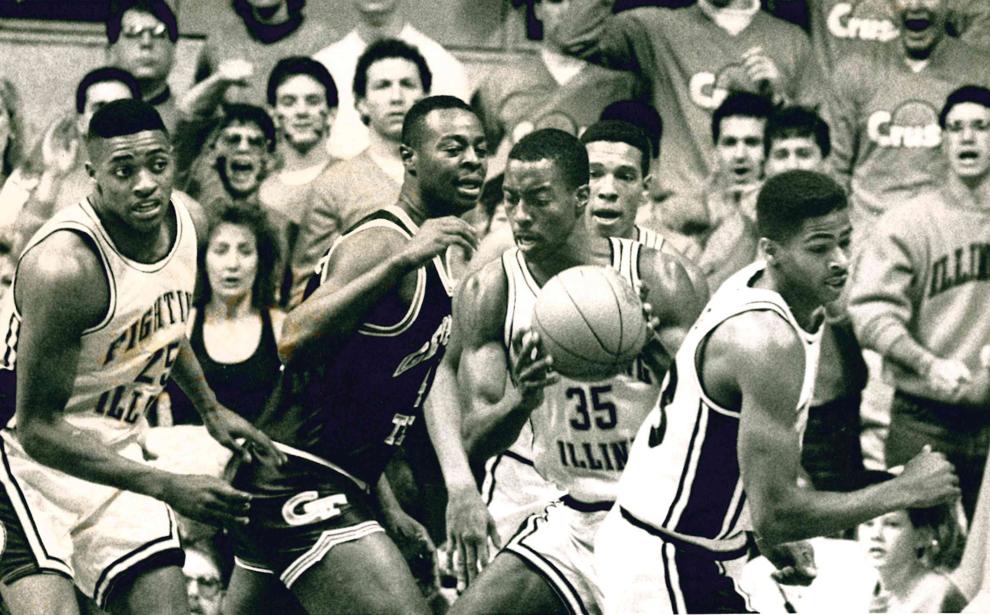 Relatives?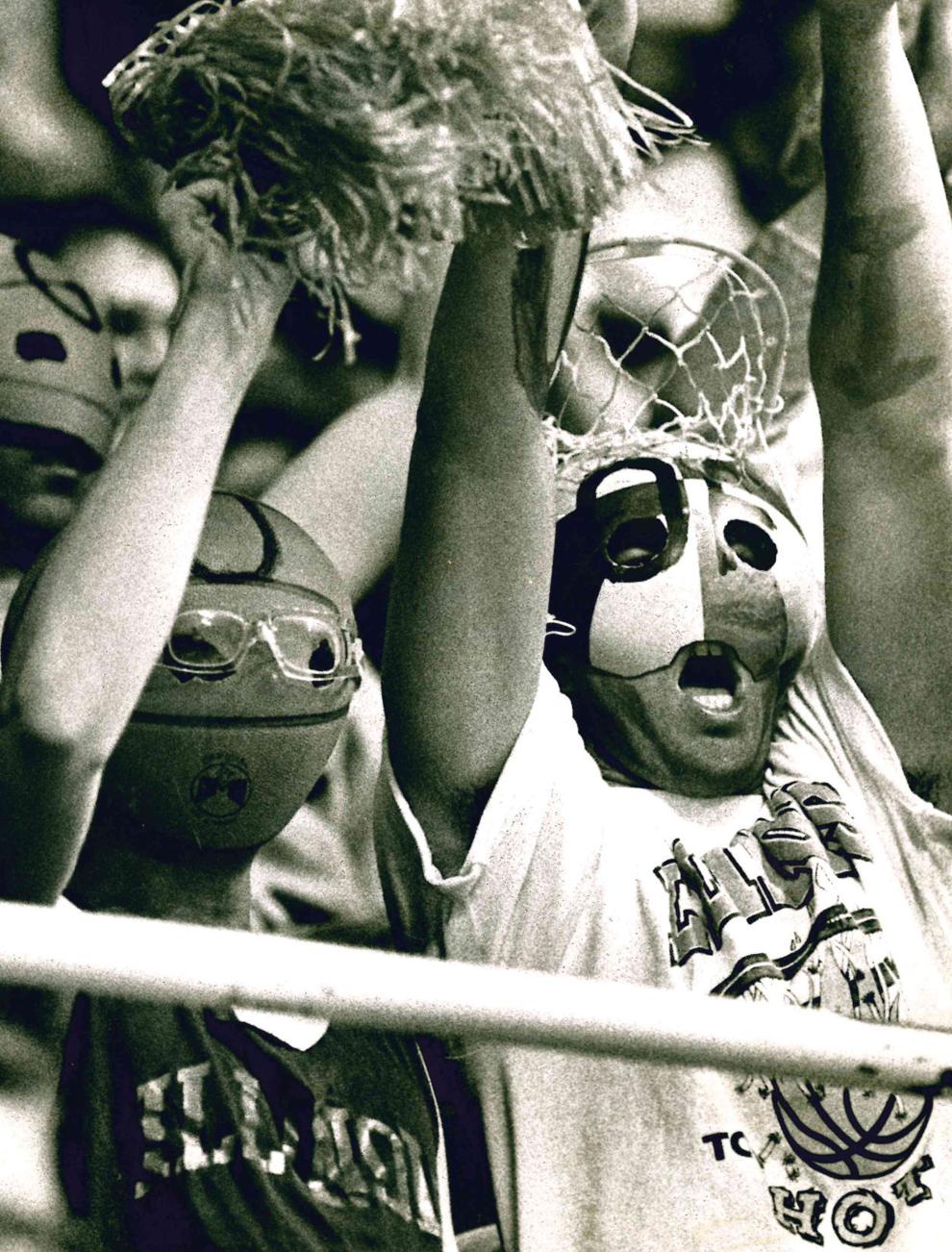 Talk of the Big Ten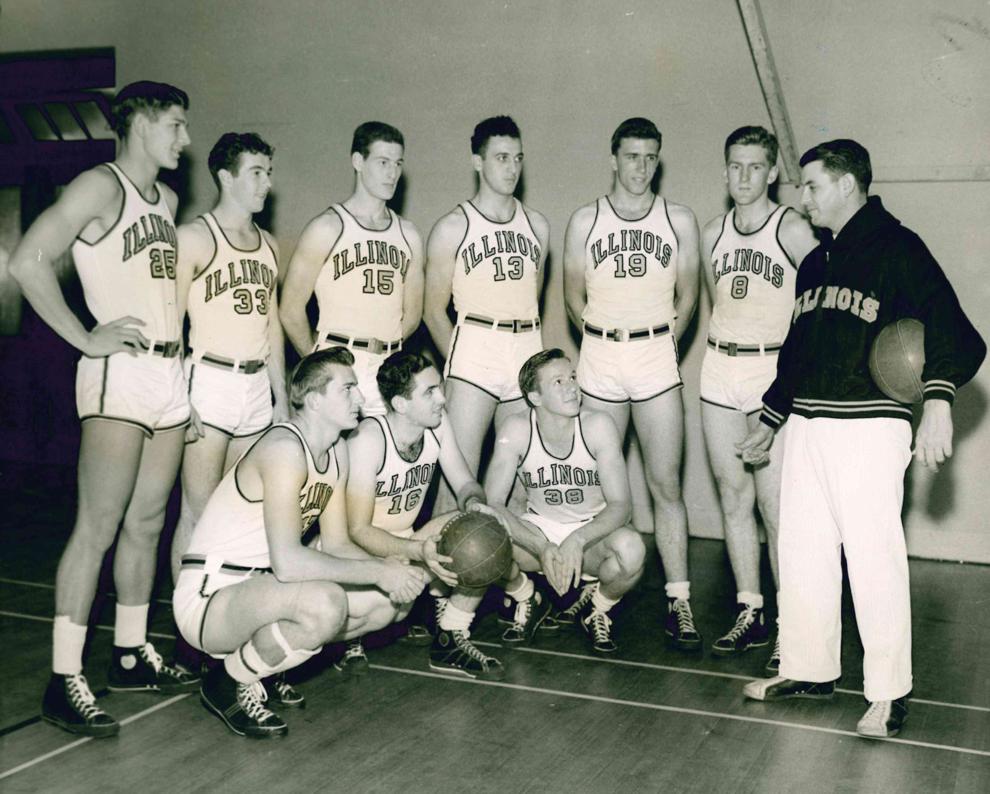 To the wire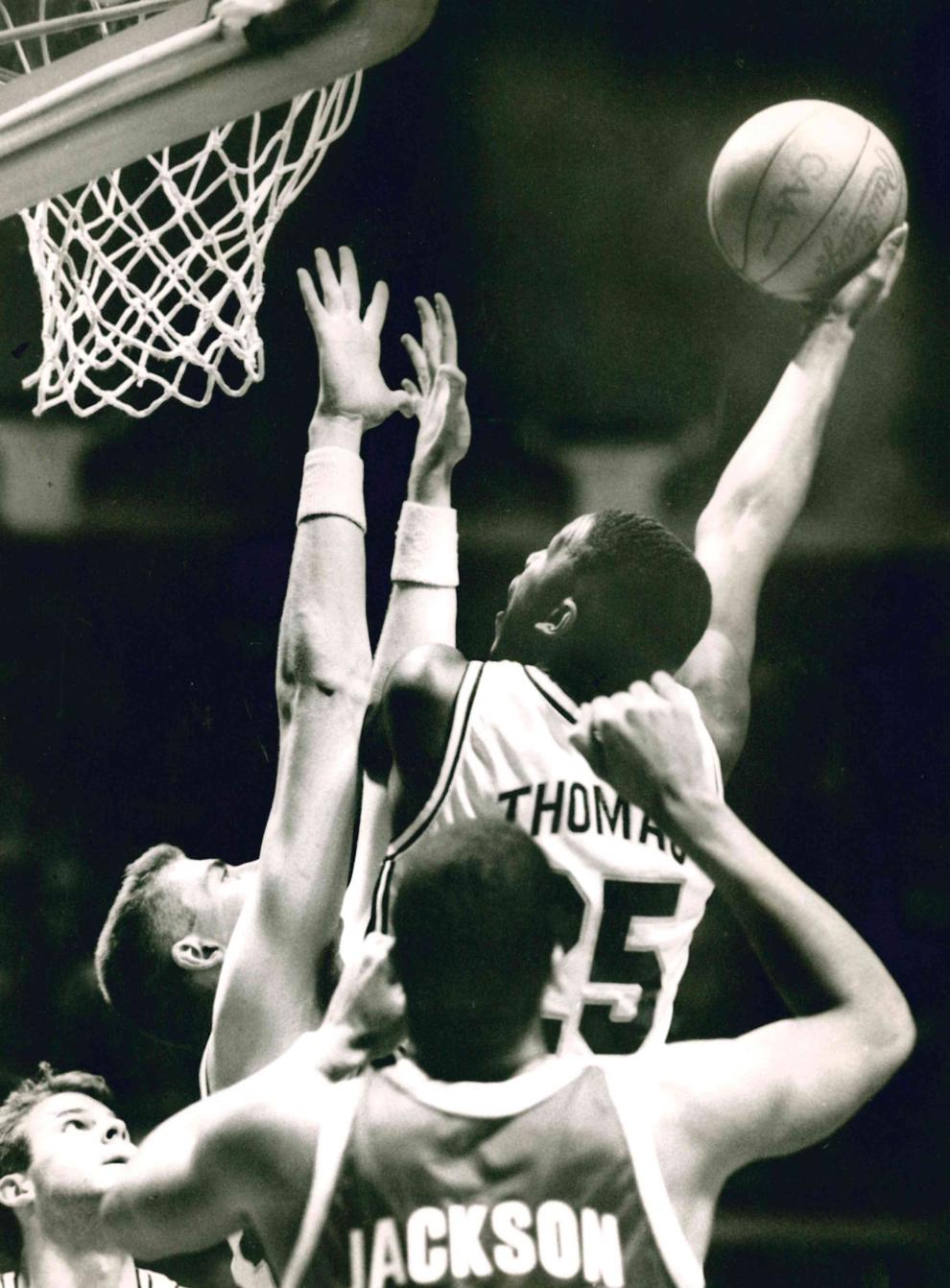 Tony Wysinger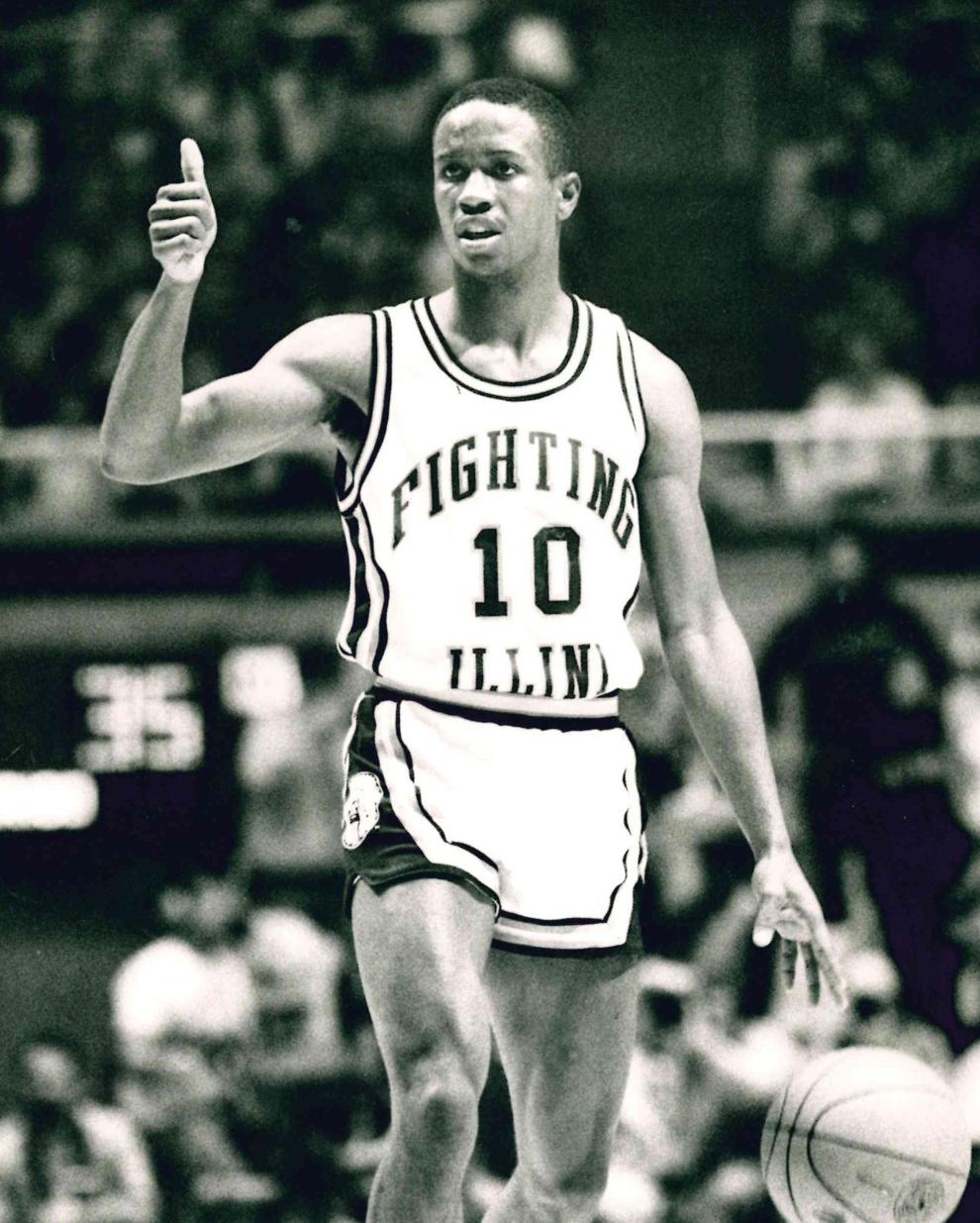 Warming up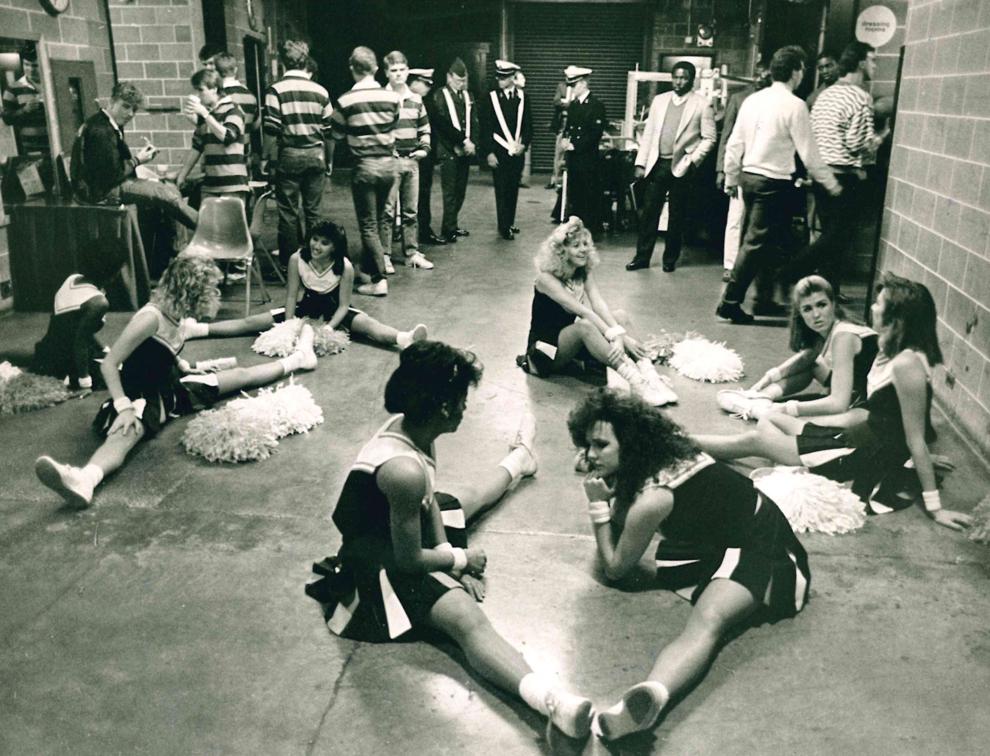 Whiz Kids Big Ten champs in '42, '43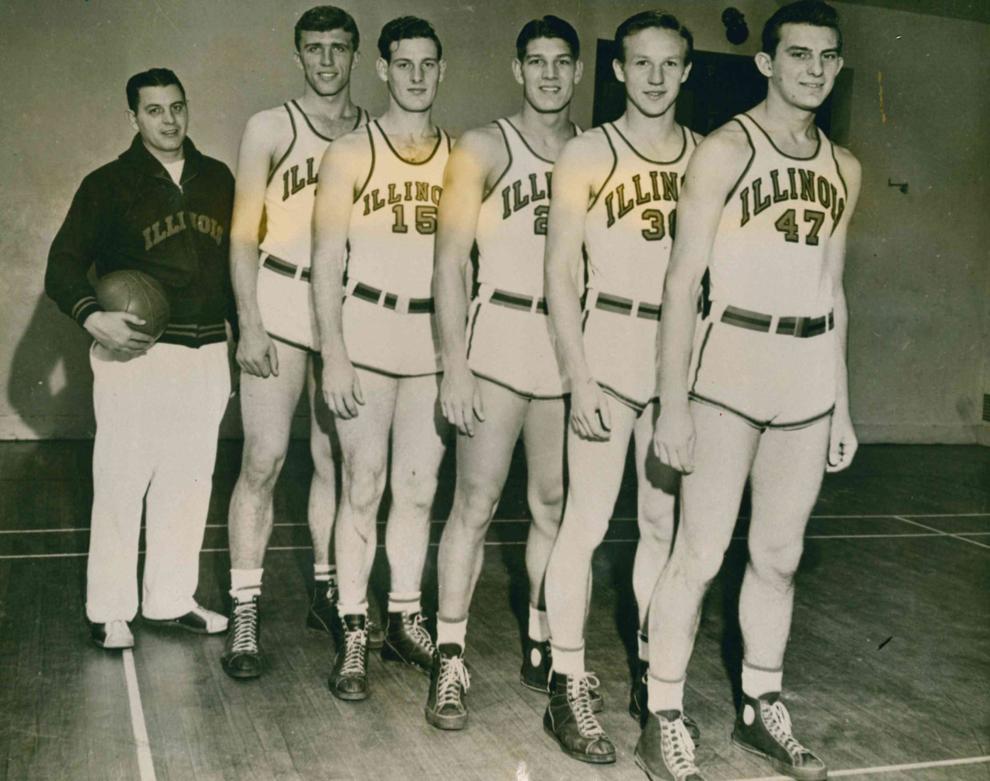 Wrong, Mr. Referee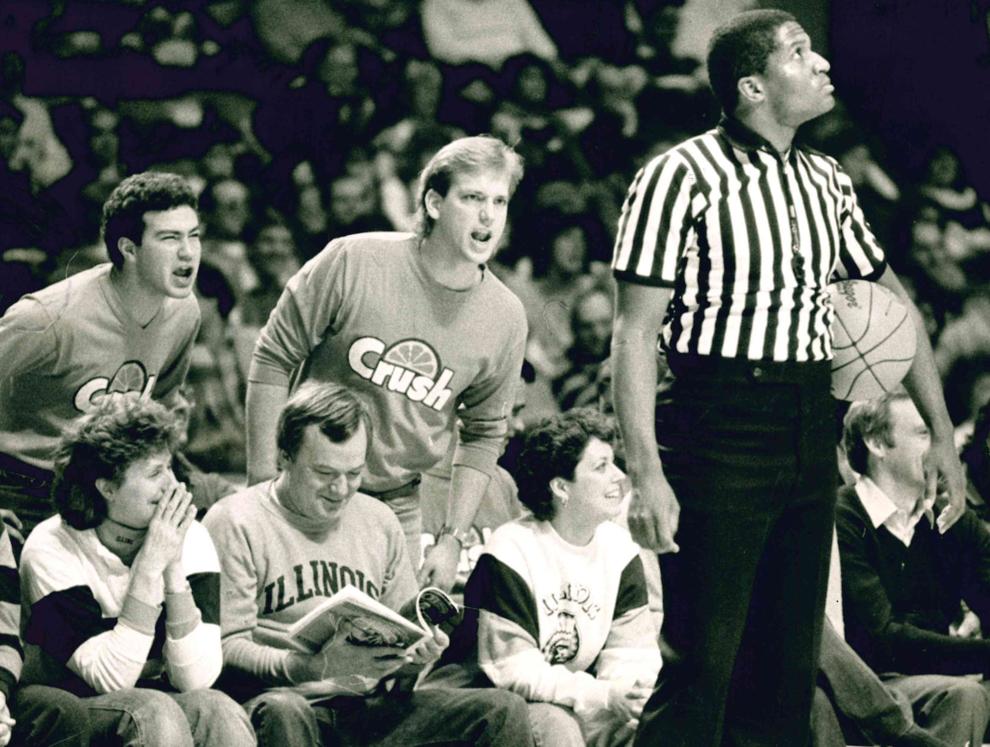 Contact Joey Wagner at (217) 421-6970. Follow him on Twitter: @mrwagner25