CHAMPAIGN — The last seven months of life for most Americans have been difficult — to put it lightly.
The COVID-19 pandemic gave us a "new normal," economic struggles far and wide, a death toll of more than 200,000, and a change to our lives as we know it. Trying to find any positive light out of any events since March feels like a disservice to the struggles most people have faced. But if any sliver of light exists, Illinois men's basketball head coach Brad Underwood found it with some extended time with his wife, Susan, two daughters, Katie and Ashley, and son, Tyler, the oldest.
"I guess I didn't realize how nice it's been," Brad said last month. "... Having the whole house filled with kids for that long was incredible and how much fun that was. We realize that now that they're all gone. That's never happened in my life, when you're gone 150, 175 days a year, getting a run like that to sit down and have dinner and really get to know your kids. My wife was in heaven."
Tyler's life is busy, too. He's a college basketball player who recently elected for a sixth year of eligibility. He's also a college student who would swing home every few days for a quick dinner or time and returned to his apartment, his life.
But when the pandemic hit and people began sheltering in place, Tyler sheltered with his family. The time home was a welcomed break even if he, like most people, got a bit stir crazy inside. His sisters reminded him that it was the most they've seen of him since he graduated from Nacogdoches (Texas) High in 2015.
"I hadn't realized how much time had passed since then," Tyler said by phone Thursday. "It was really cool for me to hang out with my little sisters again — to have fun with them, to mess around and play UNO and different card games; being able to eat my mom's home-cooked meals and getting to watch film with my dad in the house; relaxing throughout the day; going on family walks. It was a lot of stuff that I kind of missed out on in year's past. It was a really good three months for our family just to hang out and get to enjoy each other's company."
He and Brad dove into film of all types: Illinois games, other college games, the NBA, international basketball. It was a deep dive into the game with no scouting report on the horizon. They wondered how the Milwaukee Bucks guarded certain actions, for example — that kind of deep dive.
Even when Tyler went back to his apartment, he'd text with Brad during NBA games played inside the bubble.
"We would look at different ideas and throw a team on that did it up on film and watch," Brad said. "Then we'd talk about it. Does it fit? Is it something we could do? It's pretty fun to hear his opinions and dig into his way of thinking. You get an understanding of his knowledge — he's really smart. He's got an unbelievable IQ and a great, great feel of the game."
Tyler plans to get into coaching soon enough. His dad and the rest of the Illinois coaching staff have been good mentors on his way into the field. Perhaps he would have started down that road had it not been for a once-in-a-century global pandemic. Senior day in March felt like a swansong for Tyler, who went through the ceremony and got a picture with his nearly brought-to-tears dad. They talked about the path together and Brad even popped in on a media scrum with his son on the floor at the State Farm Center.
It's not just the pandemic that slowed the move to coaching. Tyler still has one more year of hoops to play and one more NCAA Tournament to make after last season's was unceremoniously ripped away from college basketball. He's played in two tournaments and has been a part of the re-building of the Illinois men's basketball program from the ground floor, right alongside his dad. 
"It's something I will never take for granted," Tyler said. "It's been truly great everyday. Most kids, you go to college and you see a lot less of your family. It's also been an unbelievable learning tool for me. We have a great staff as well and I try to learn from them everyday too. It's been awesome just the process the first two years when we weren't winning as much as we wanted to but we were getting there. To see this all pay off just makes it more special."
Brad and Tyler speak the same language. They both cherish "the process" and everything that goes along with it from the close losses to big wins. They appreciate the journey, having been around enough to see what it takes. Hearing Illinois' name on Selection Sunday — which, as things currently stand, should be a lock in March — will feel better, especially with his dad next to him. Don't count on hearing a complaint from Brad that his son will be just a few feet away for that announcement.
"Tyler's an unbelievable sounding board," Brad said. "He got to experience that at (Stephen F. Austin), he got to experience that at Oklahoma State, that level of winning and the tournament. To come here and see us build it and be a part of that, it's a great experience for him and great for him to have an appreciation and let the young guys know how we got here and to not lose that. He's lived a pretty fulfilling life."
As things turn towards a sense of normalcy, the days of quarantining with the family are over. School is in full force — Tyler is pursuing a second master's degree — practices are happening, the football season just started and the unique basketball season is quickly coming over the horizon.
Tyler's back in his apartment with his roommate, Ayo Dosunmu. His sister Ashley is at Miami (Ohio) and things are back to turning in a way that's familiar to the Underwood family, though anything but normal. The grilled pizzas on the family's Treager Grill will be served less frequently. But those months don't just fade to empty. They were memorable, even in a time that most would prefer to forget.
"I was coming home here and there, dinner here and there but that was the first time I've been able to be at home for a week, two weeks, a month and be able to hang out every single day and interact with them," Tyler said. "That was great. That was one of the best things about the whole quarantine."
---
PHOTOS: 31 amazing Illini basketball history photos
31 amazing Illini basketball history photos
1987
Ask Kendall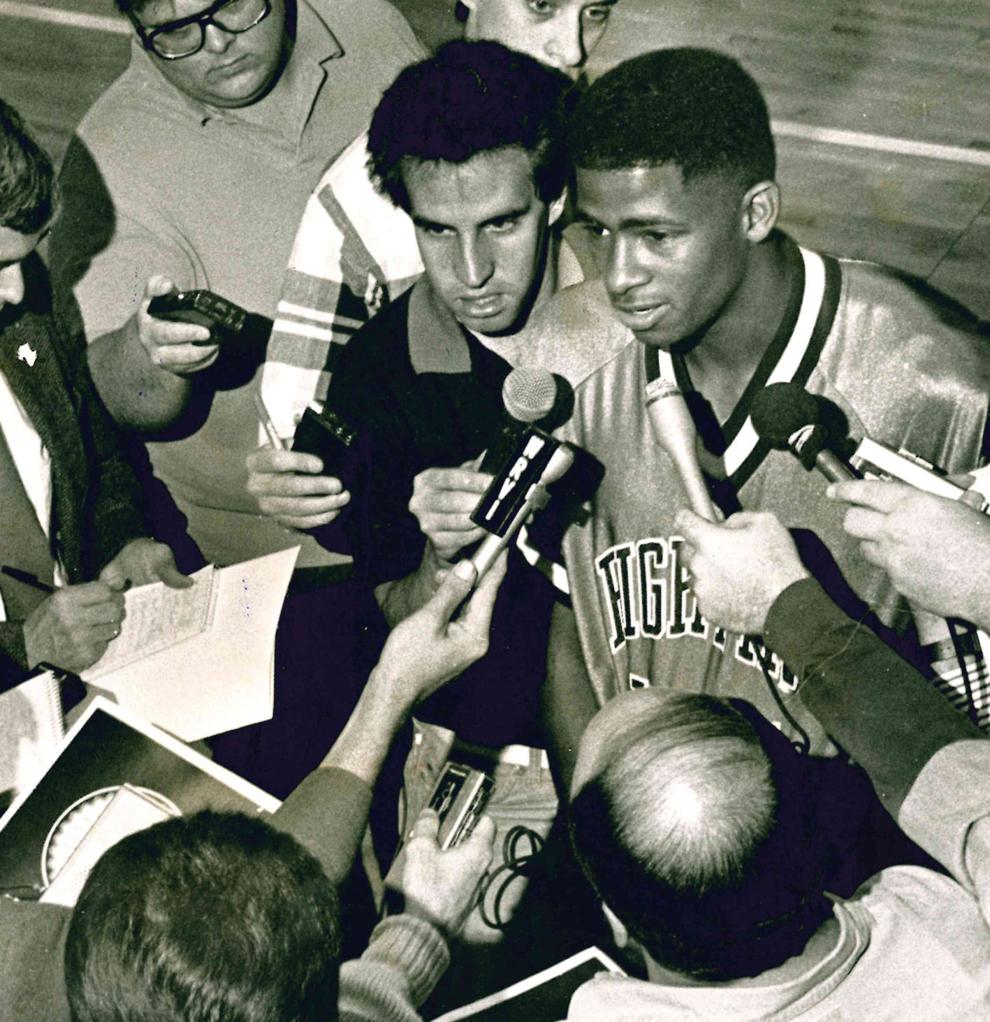 Big Reach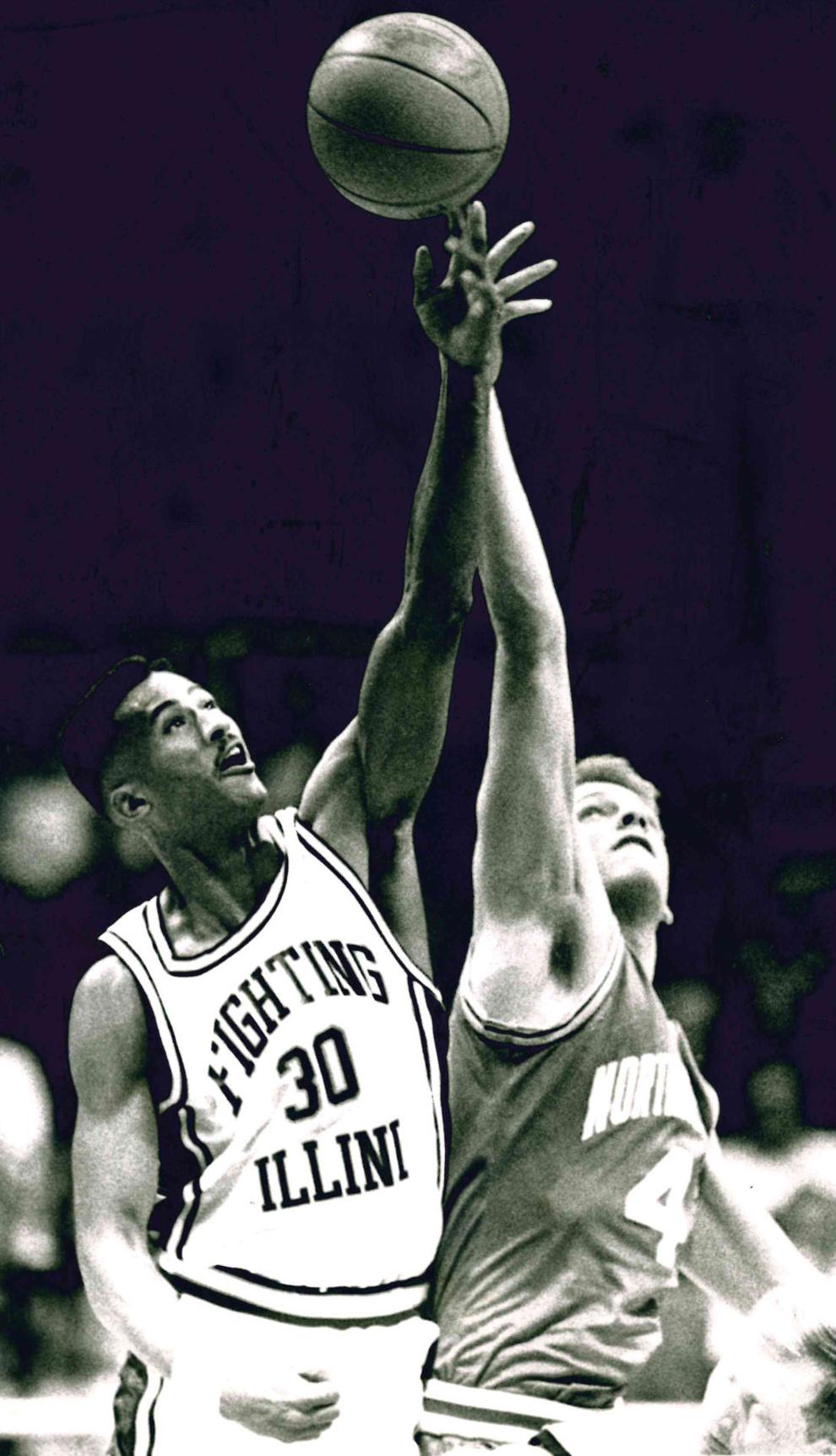 Celebrate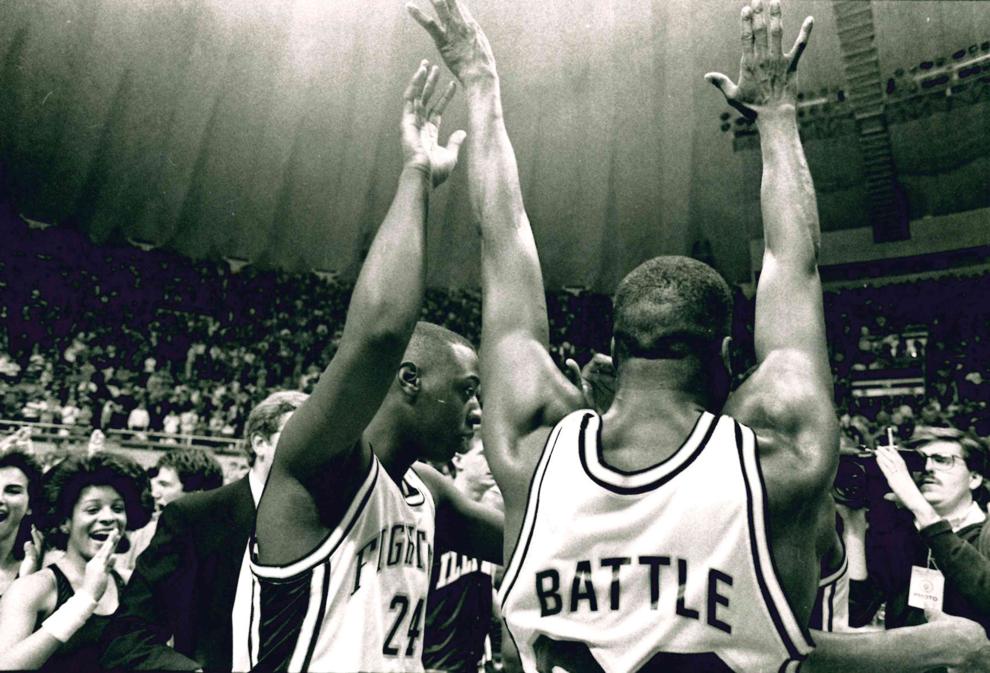 Lou Henson in 1993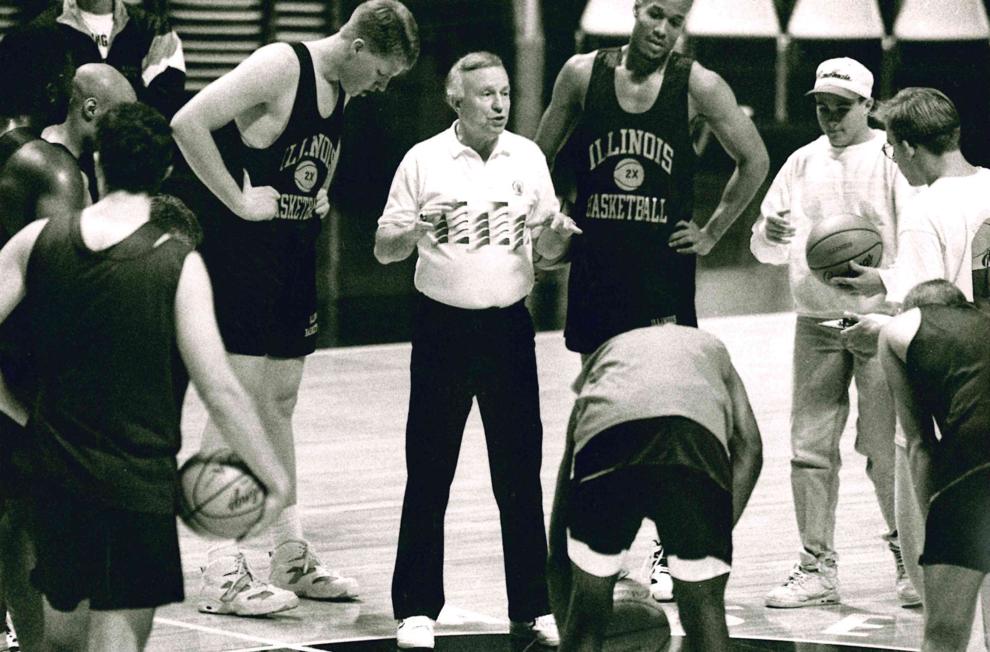 Cheerleading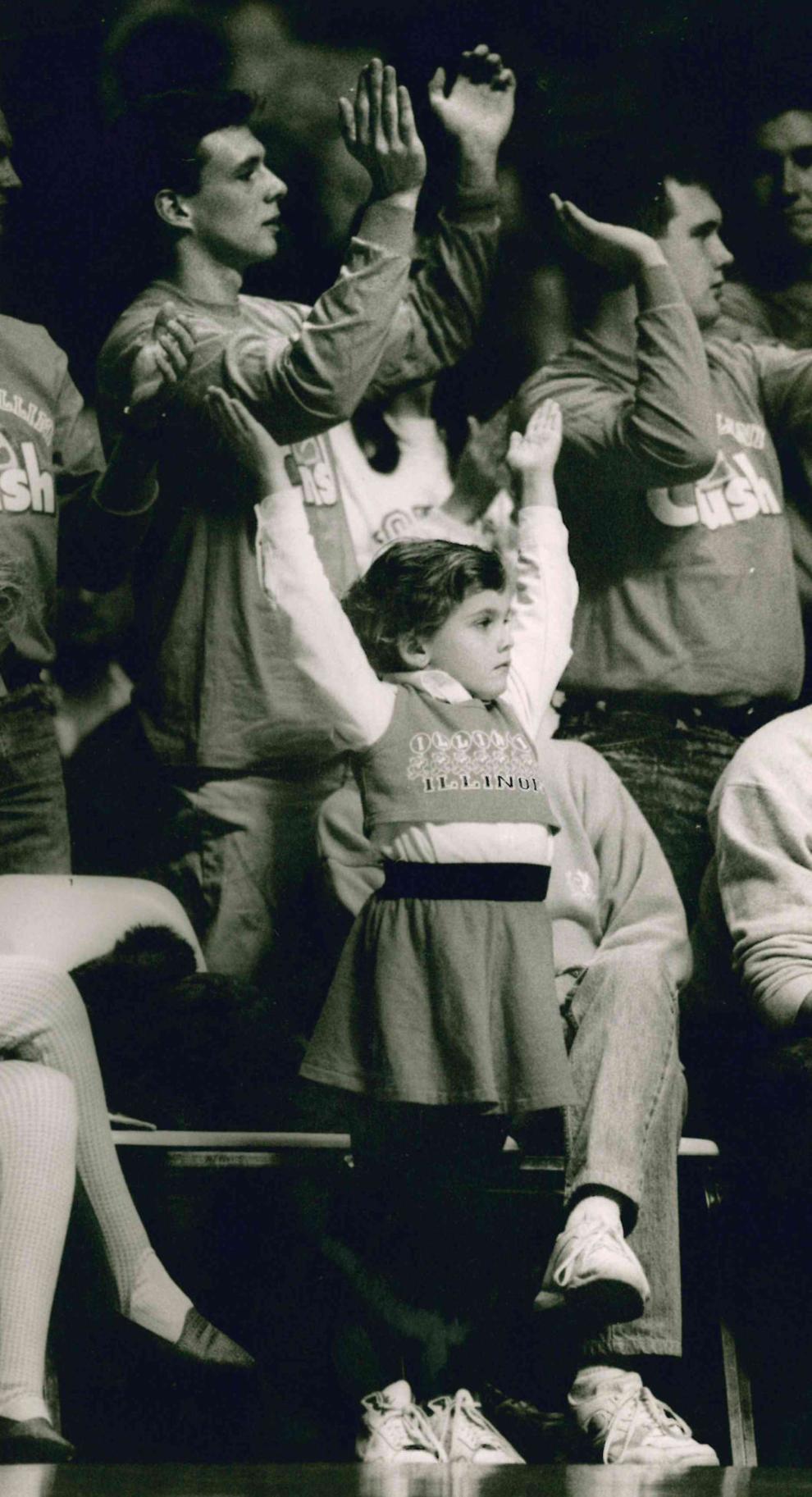 Chief Illiniwek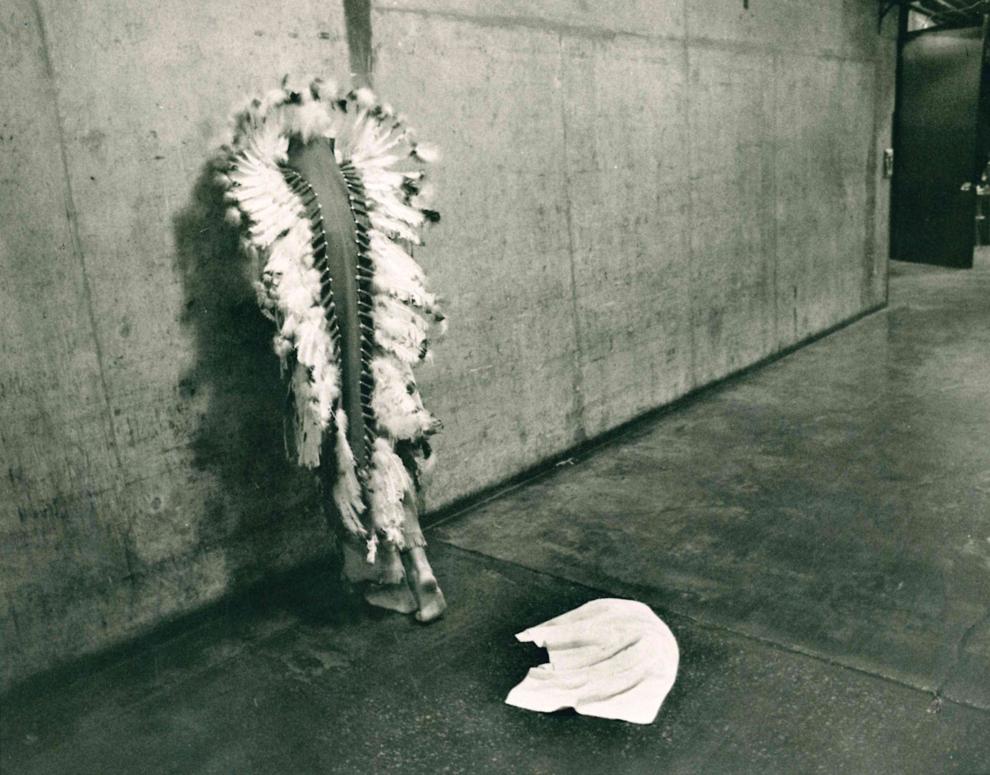 Coming through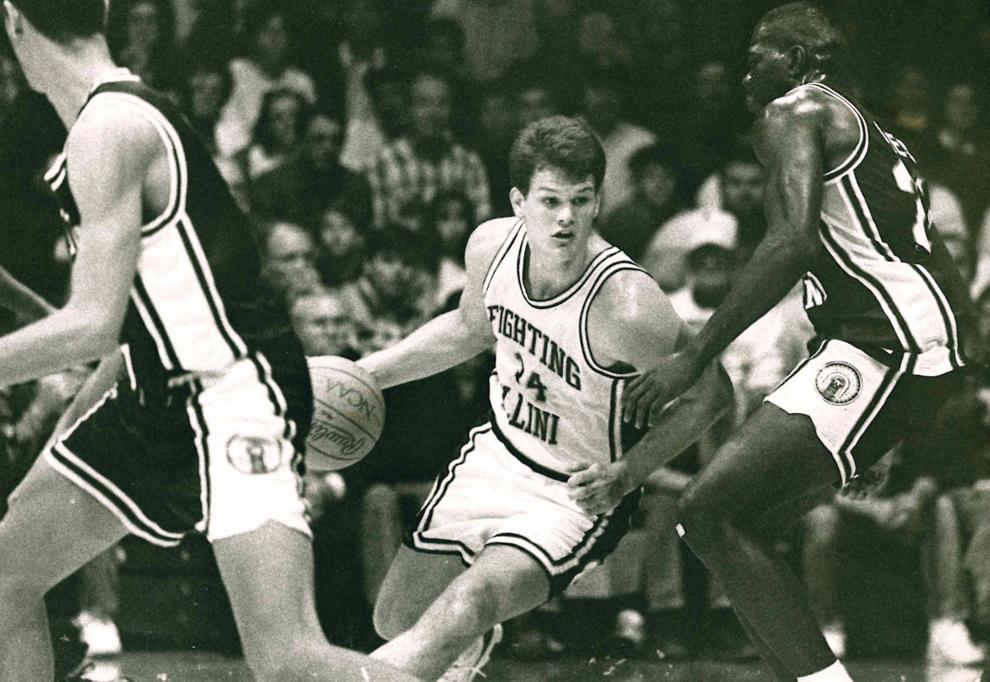 Distraction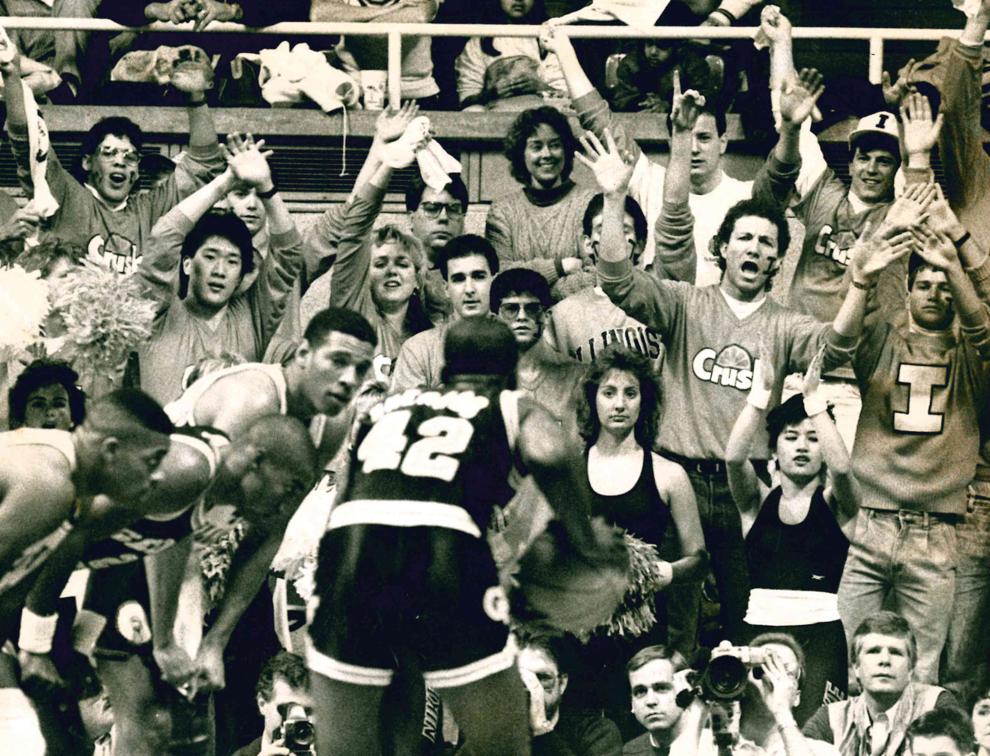 Easy does it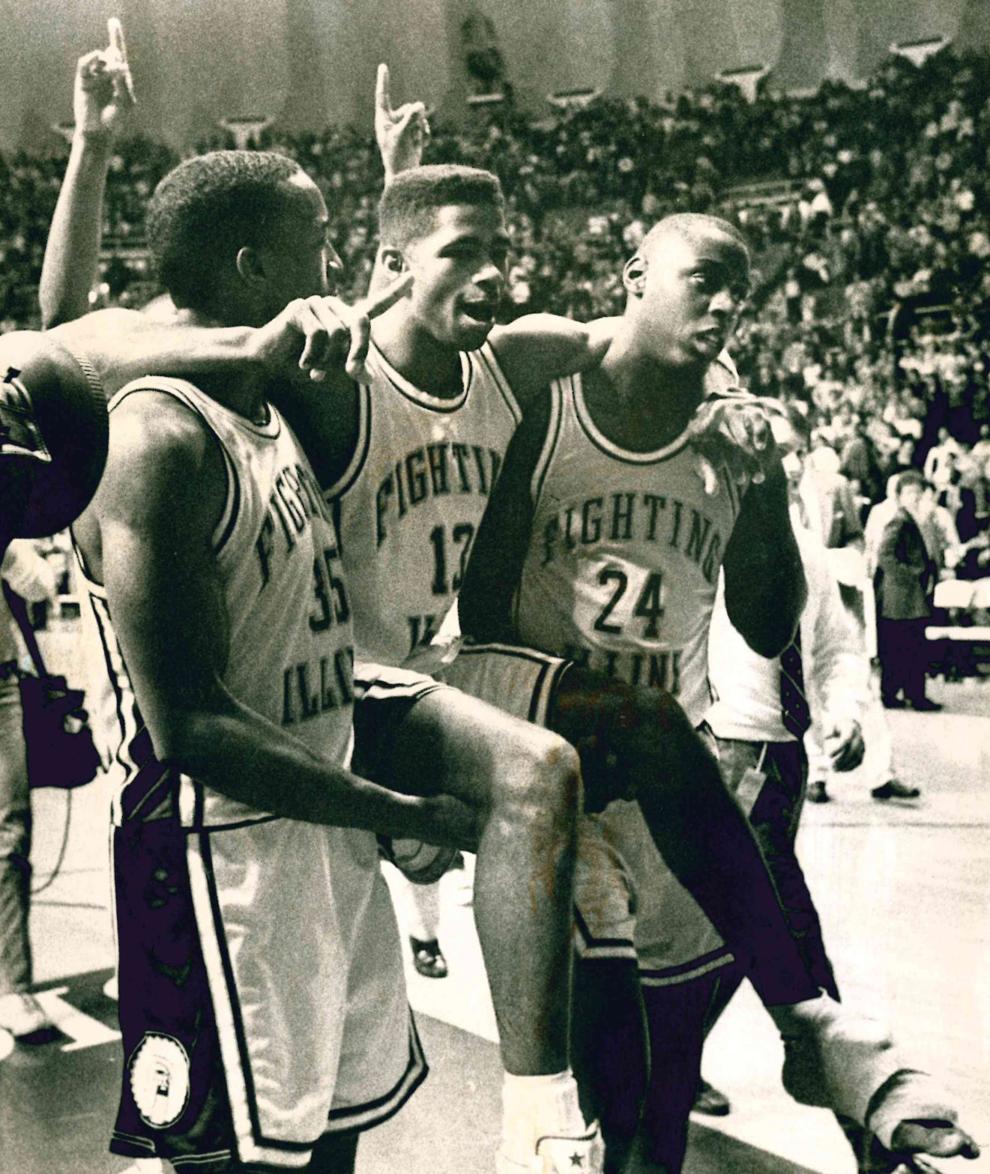 Efrem Winters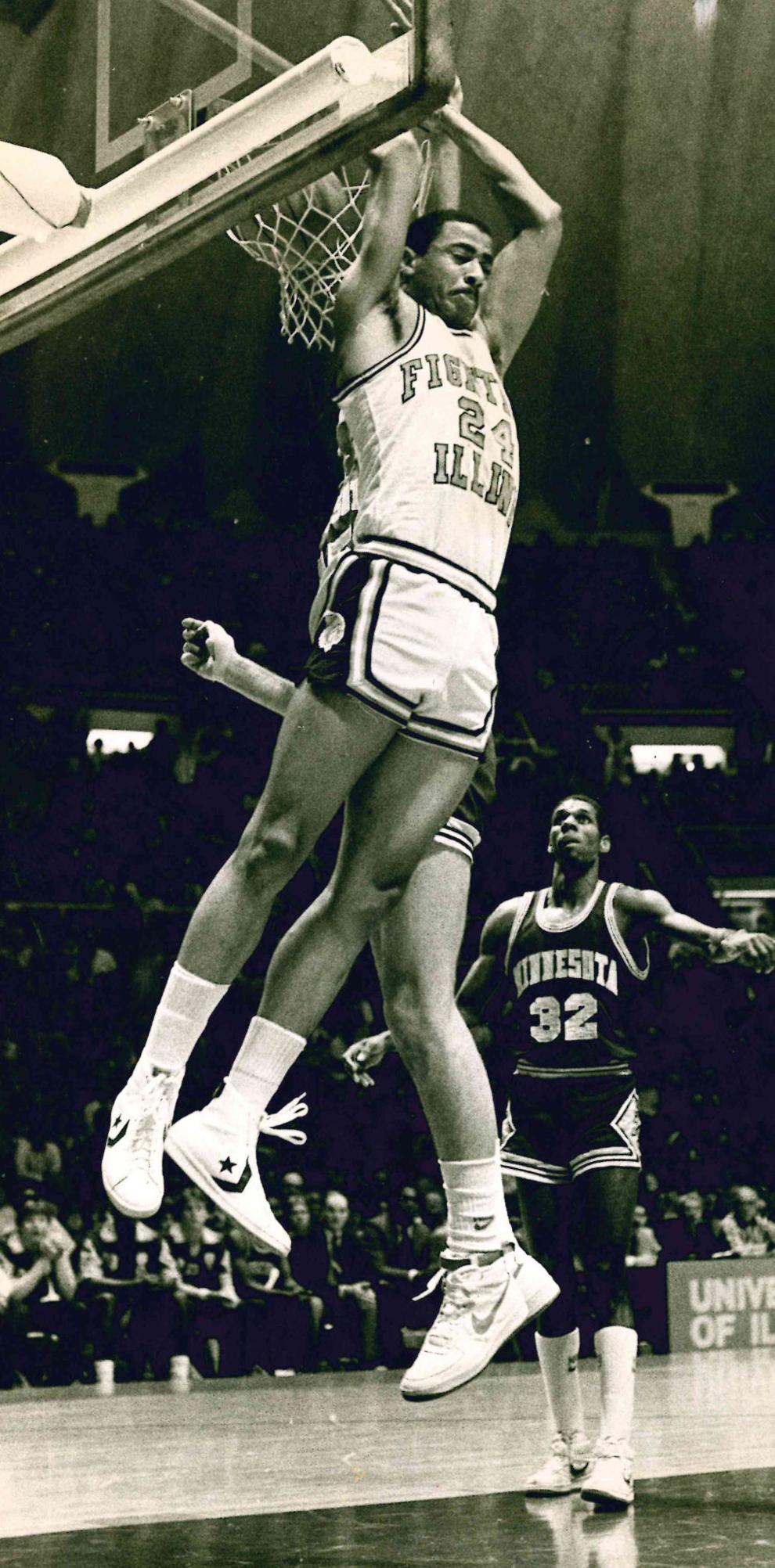 Efrem Winters
Fierce Rebound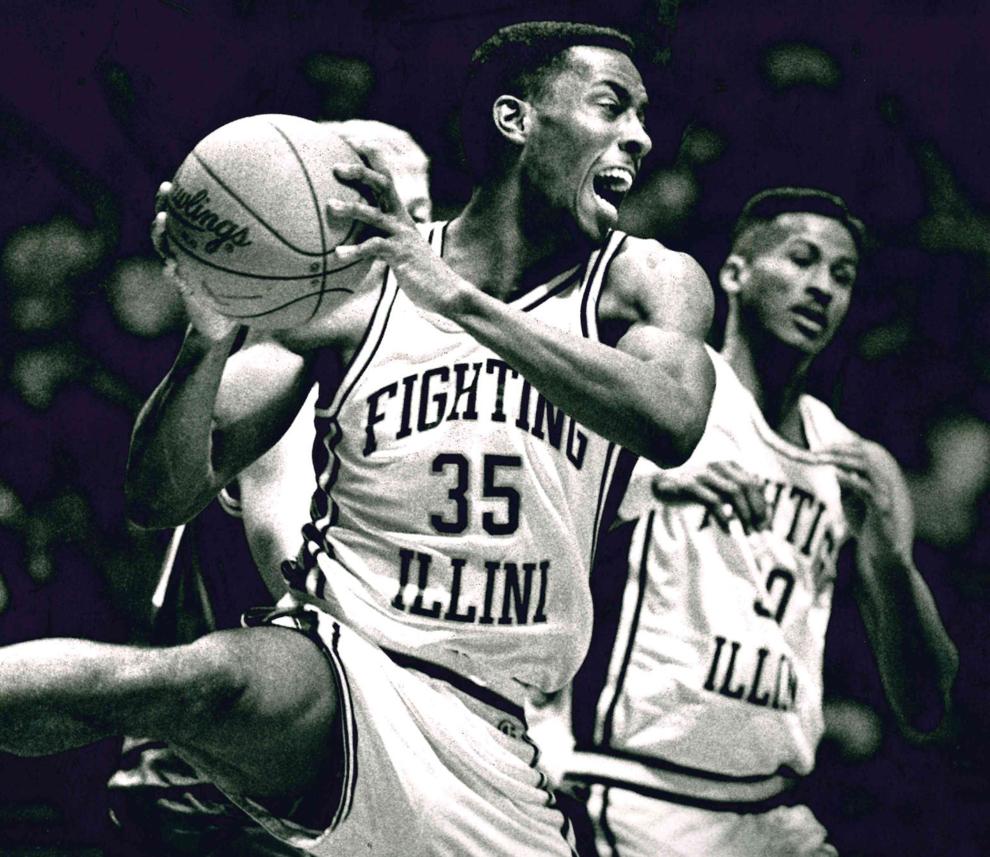 Free for all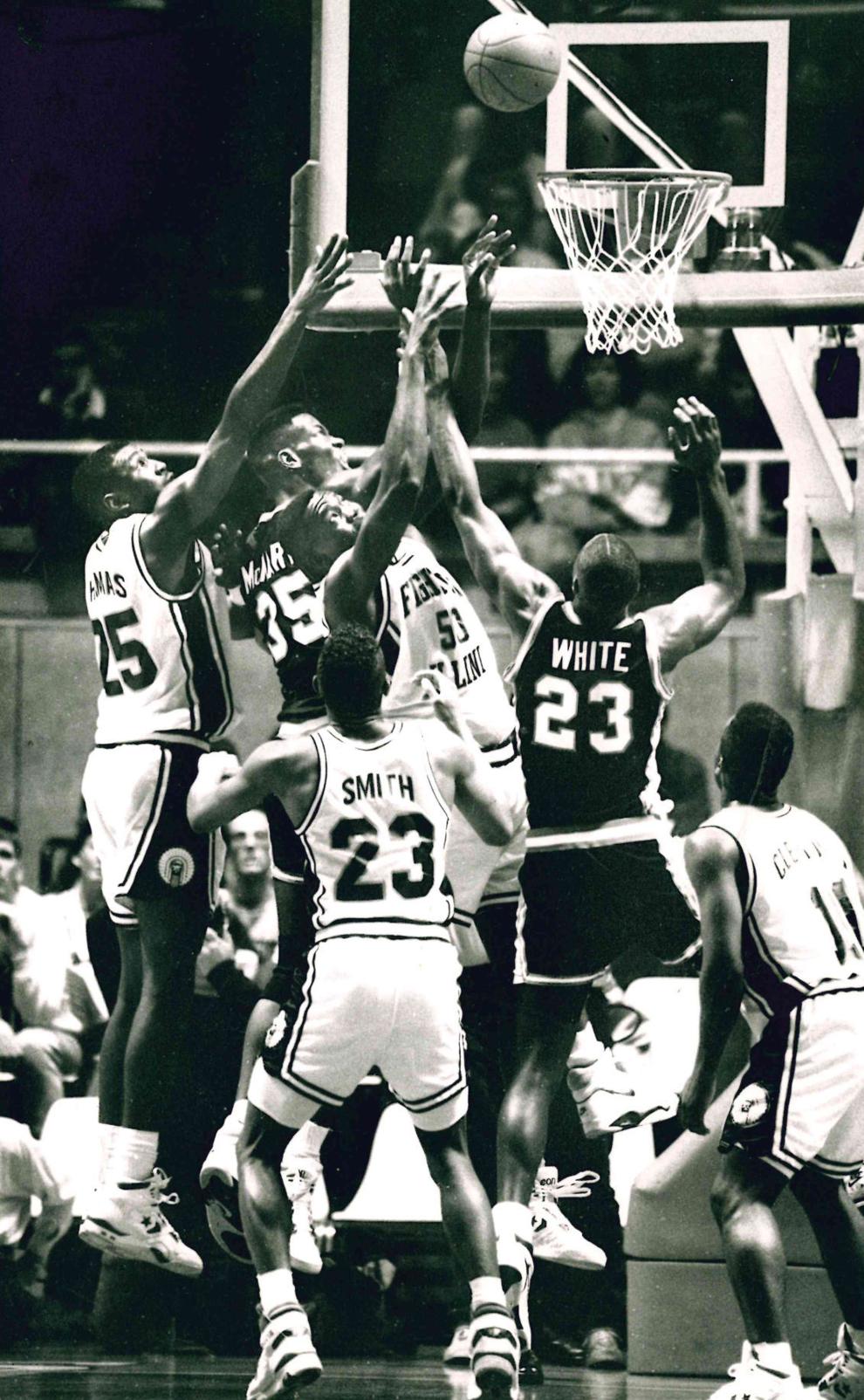 Getting physical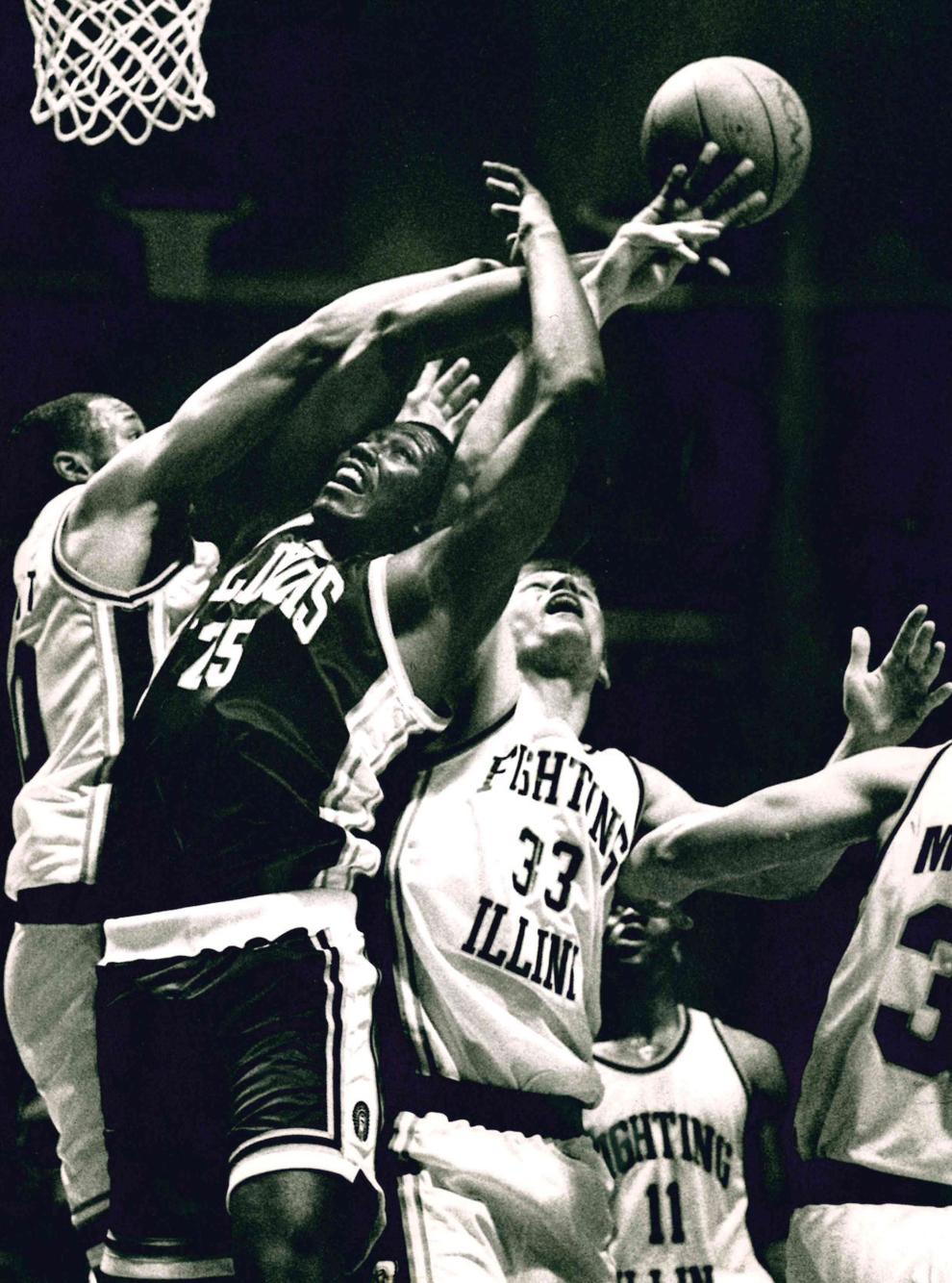 Hero of the hour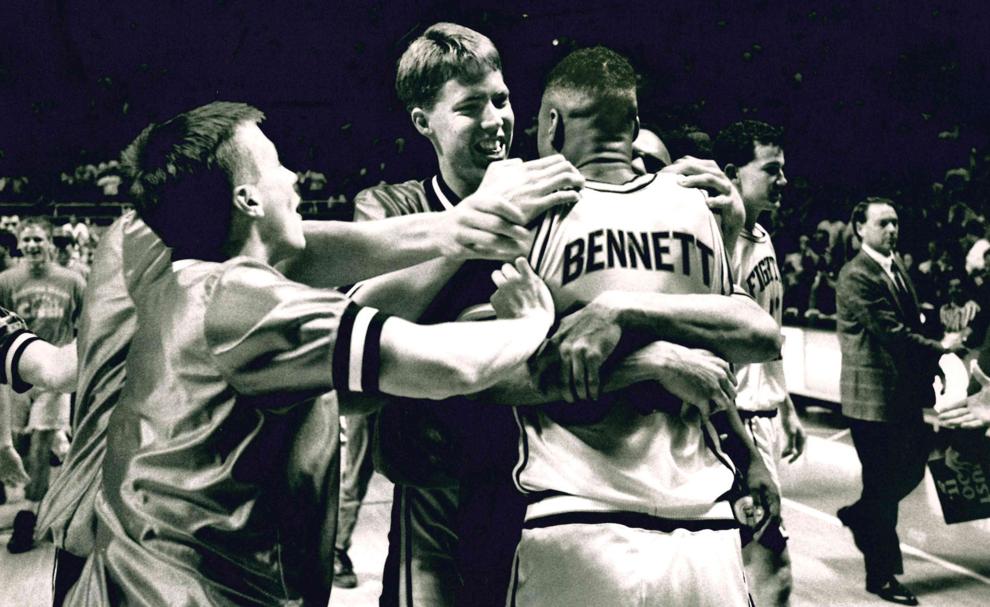 Illinettes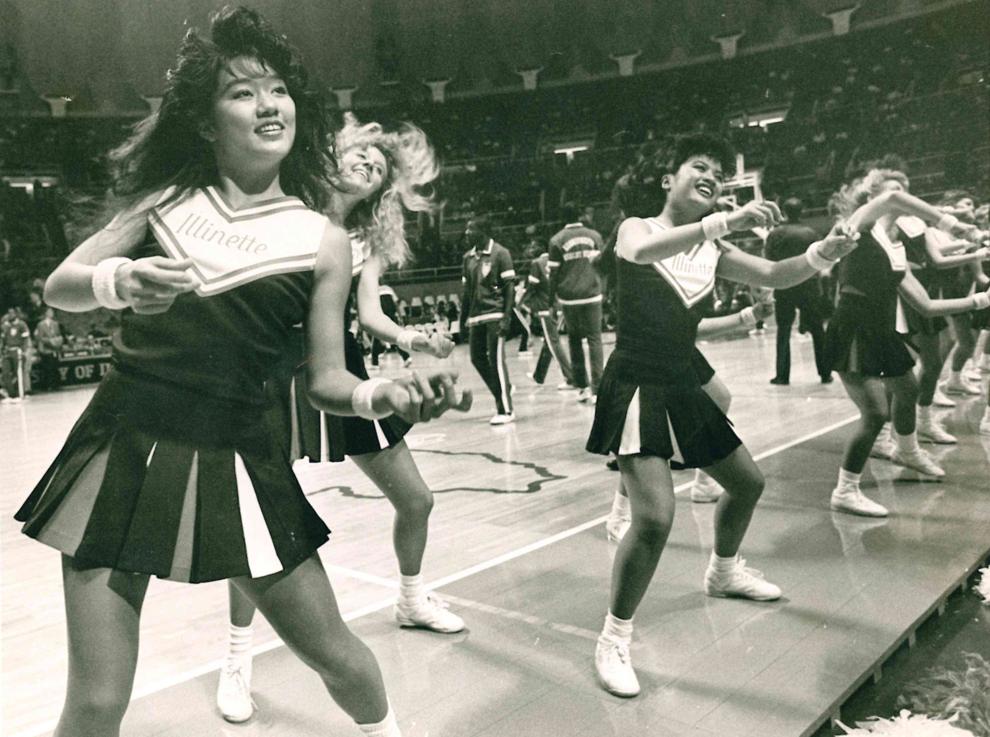 Illinois v. Iowa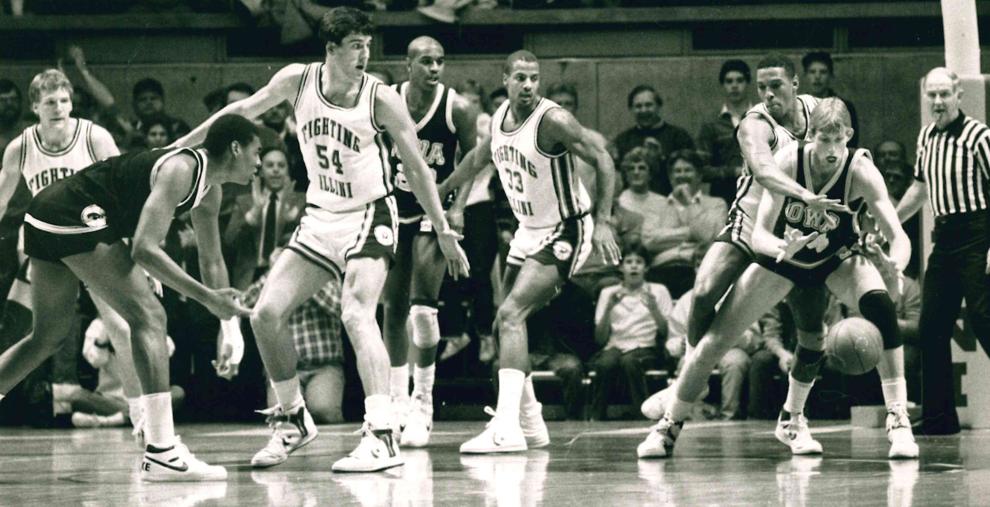 In traffic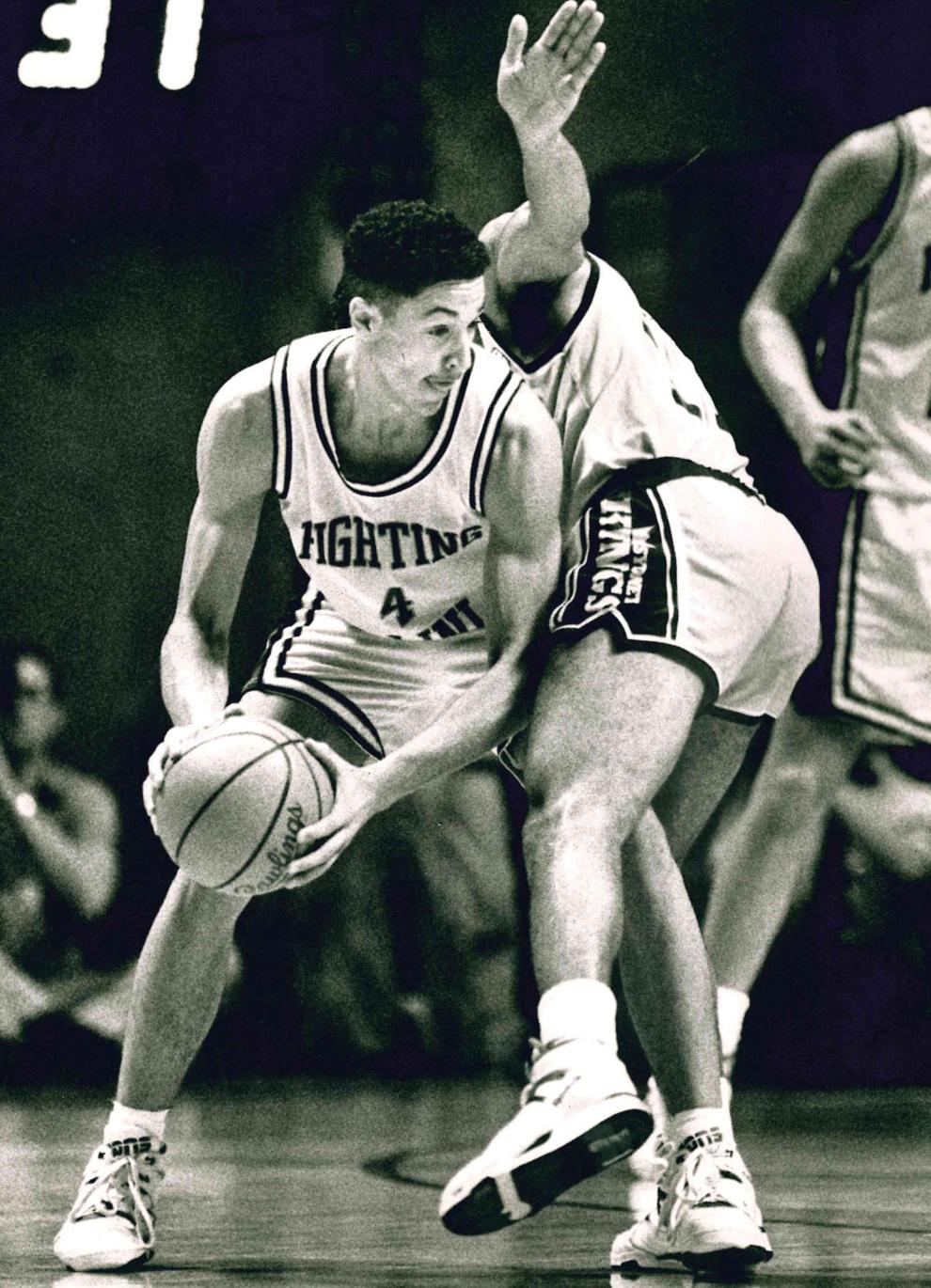 Kicking back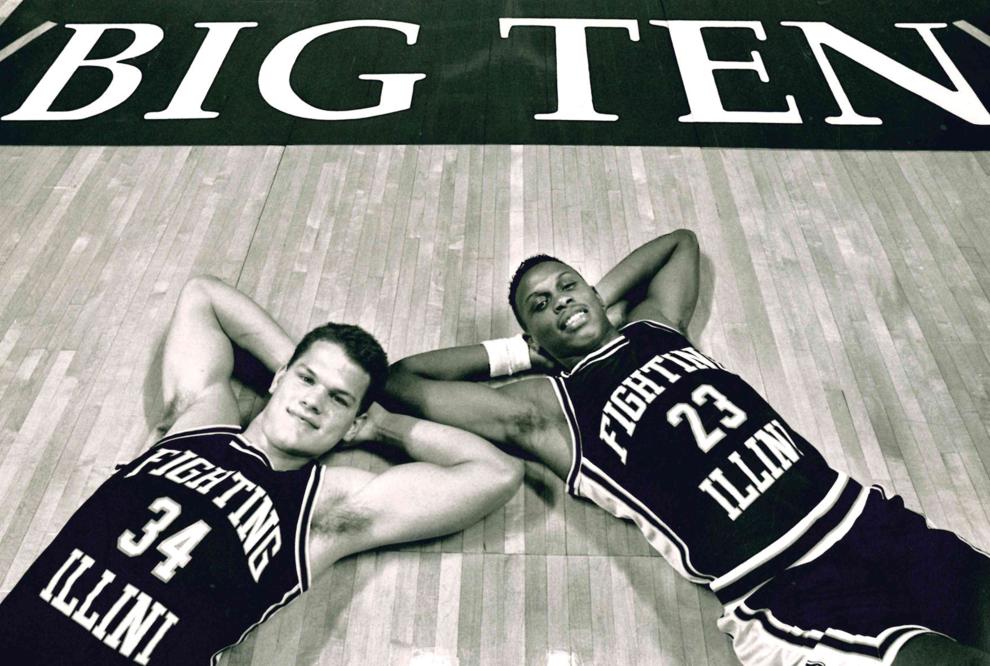 Long bombs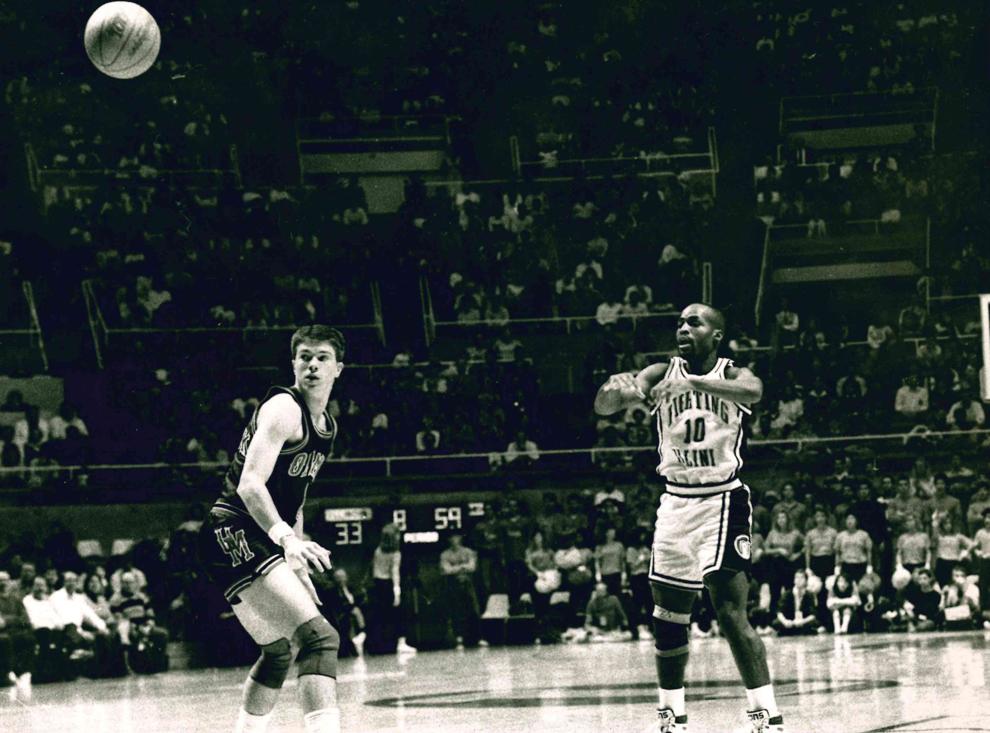 Nick Anderson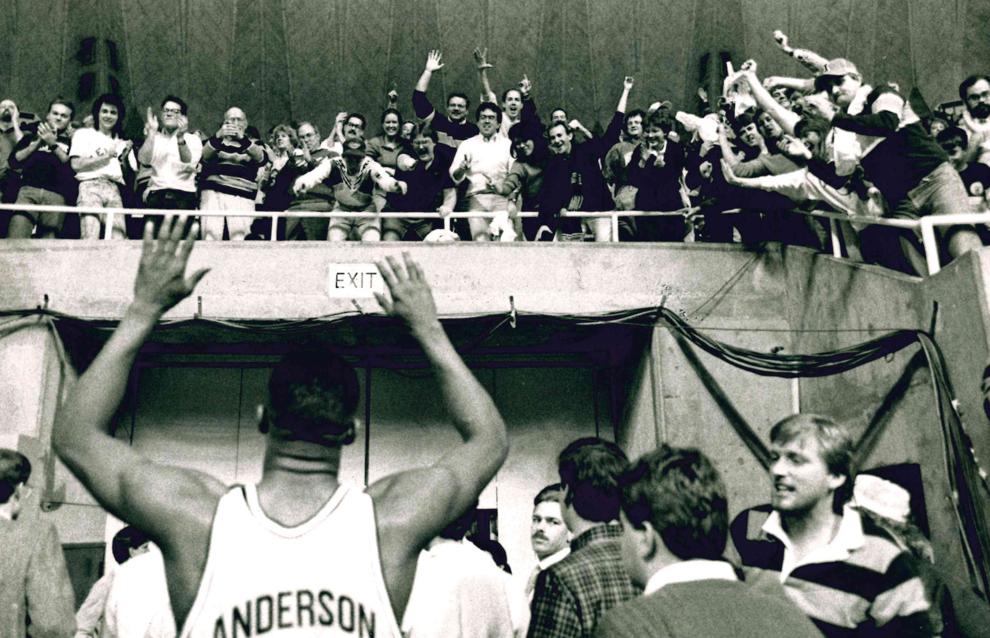 Pep band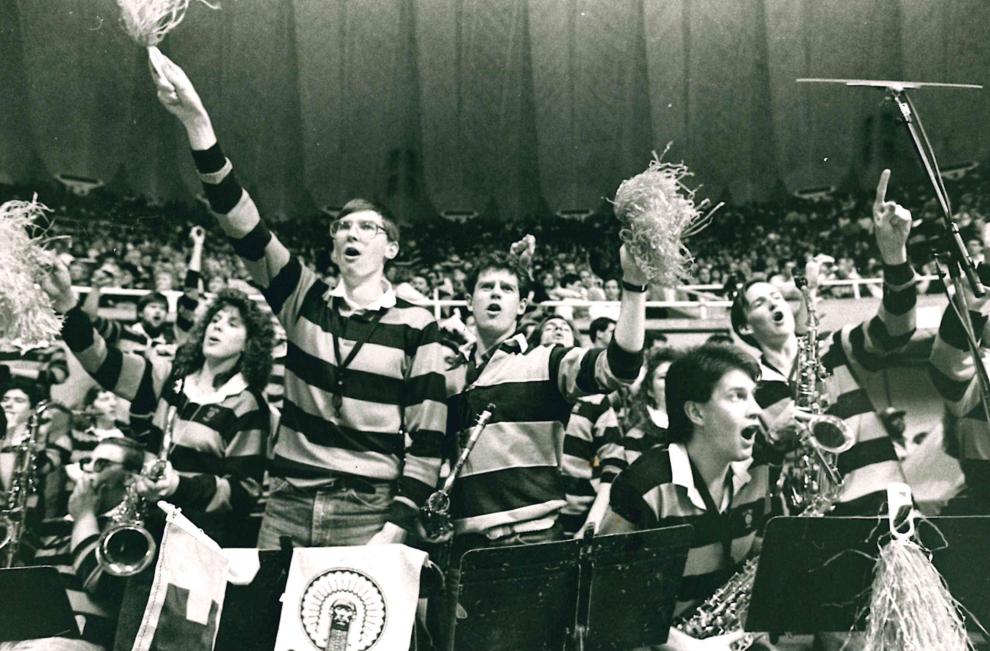 Rebound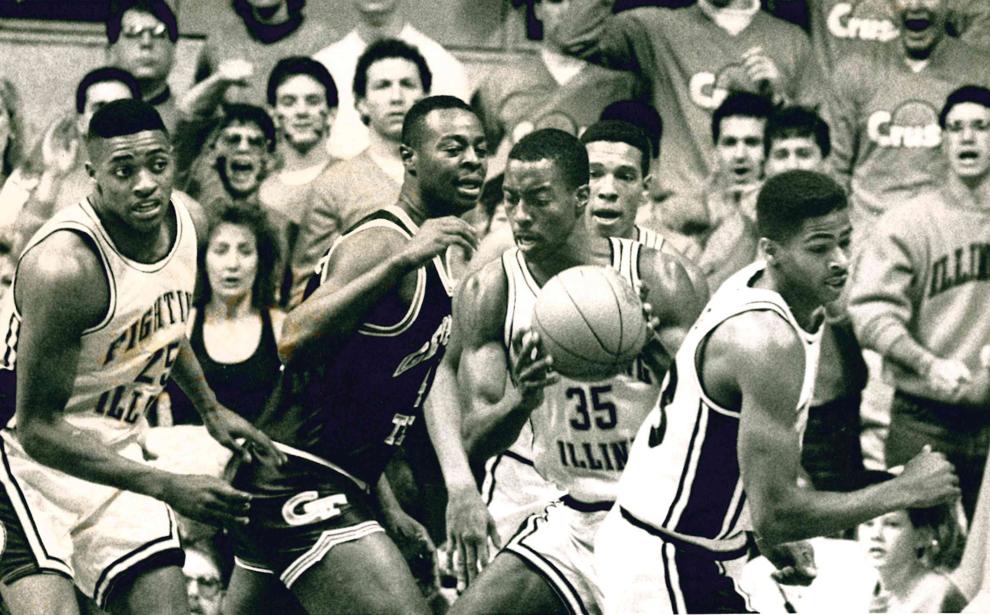 Relatives?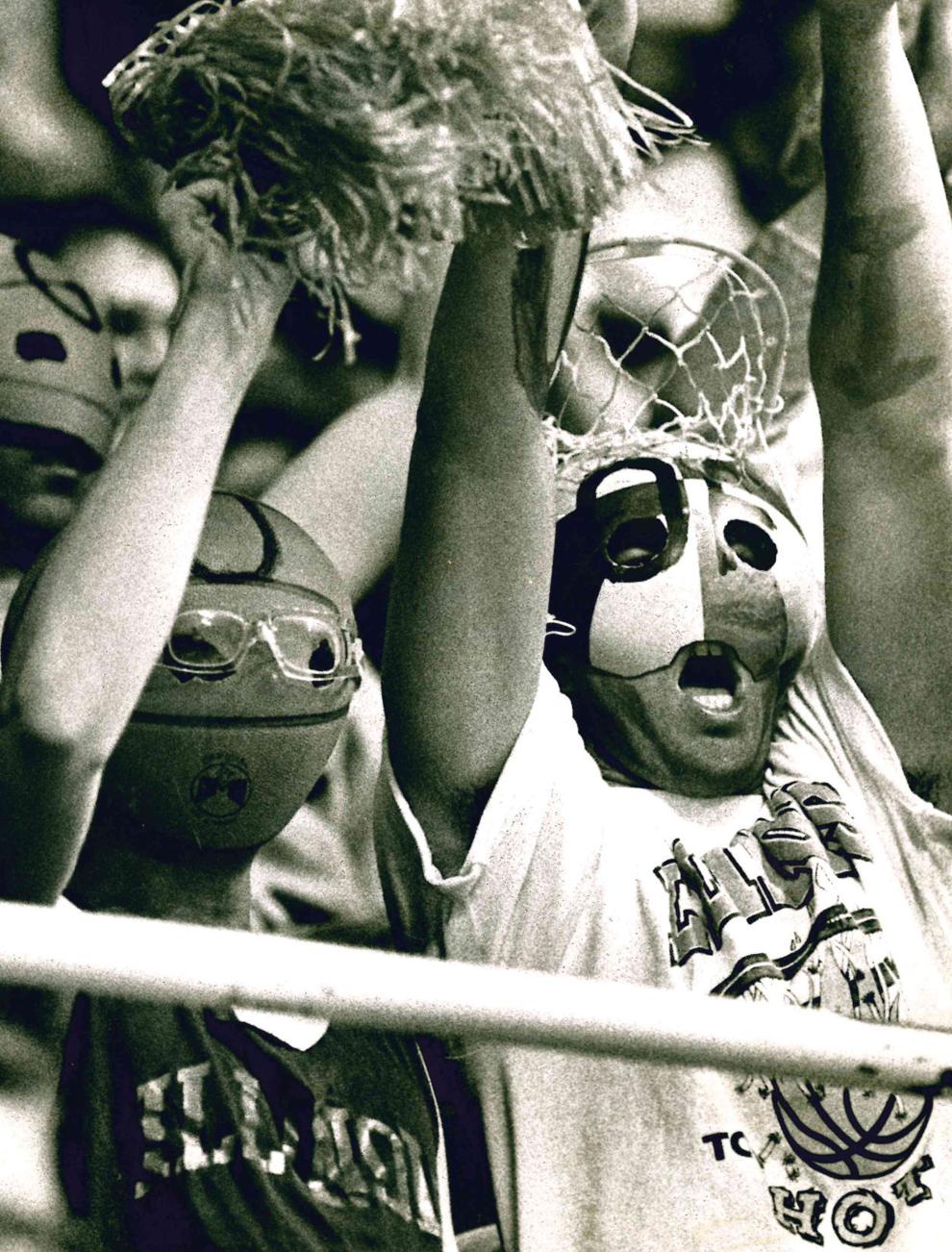 Talk of the Big Ten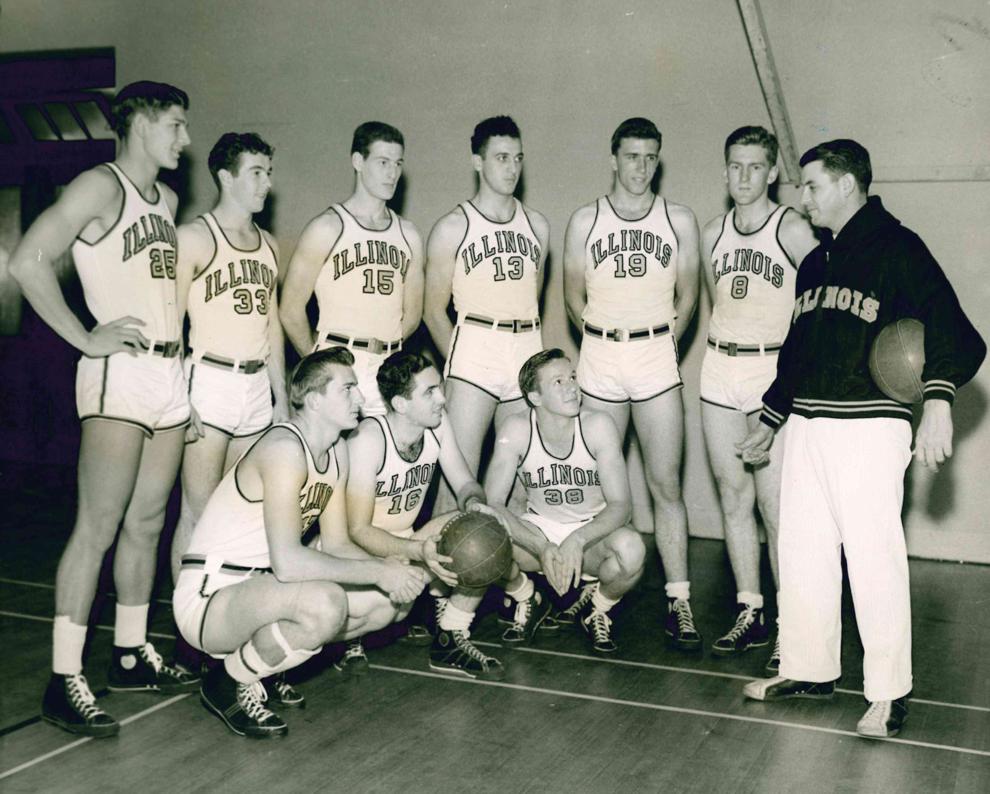 To the wire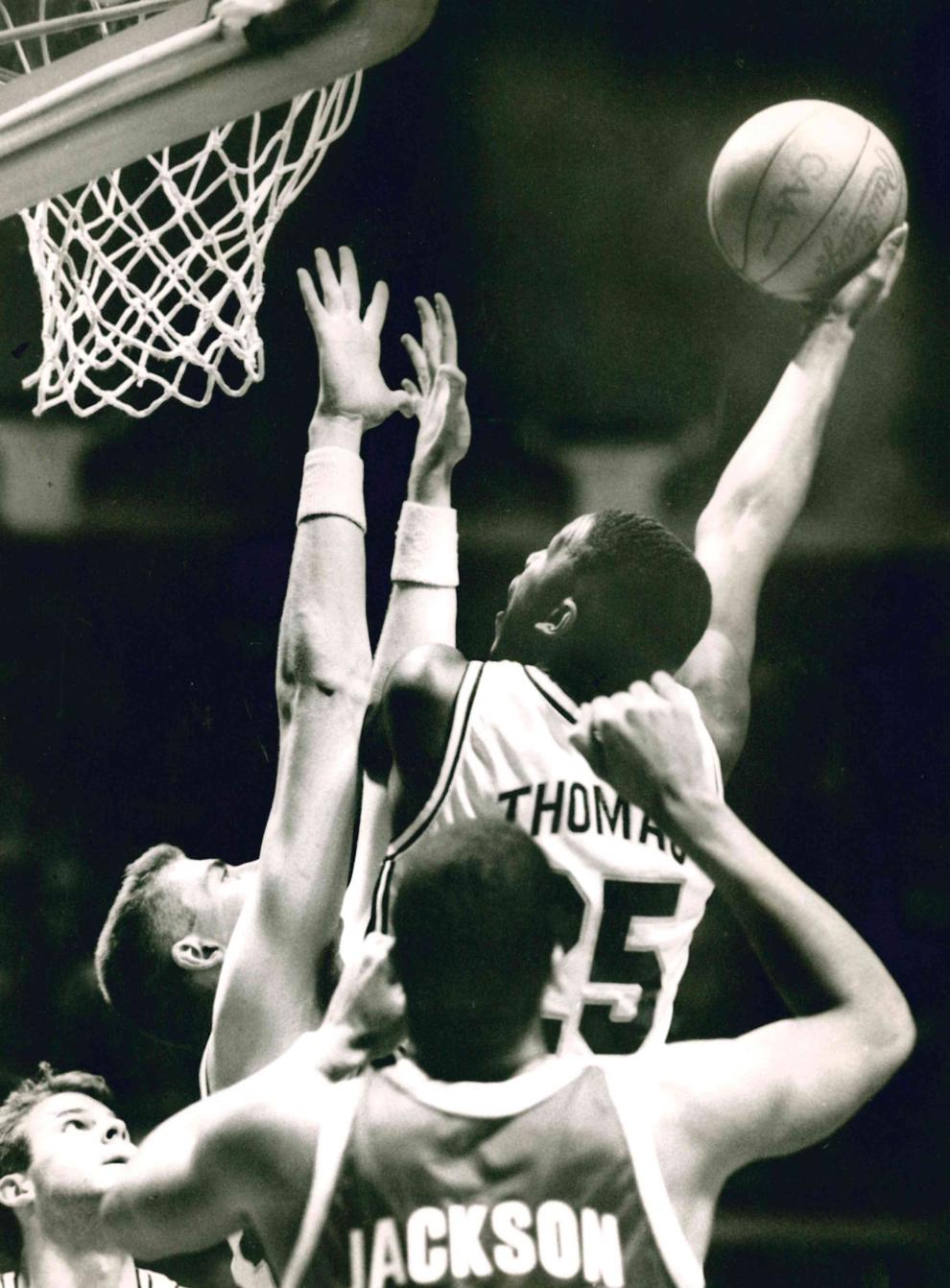 Tony Wysinger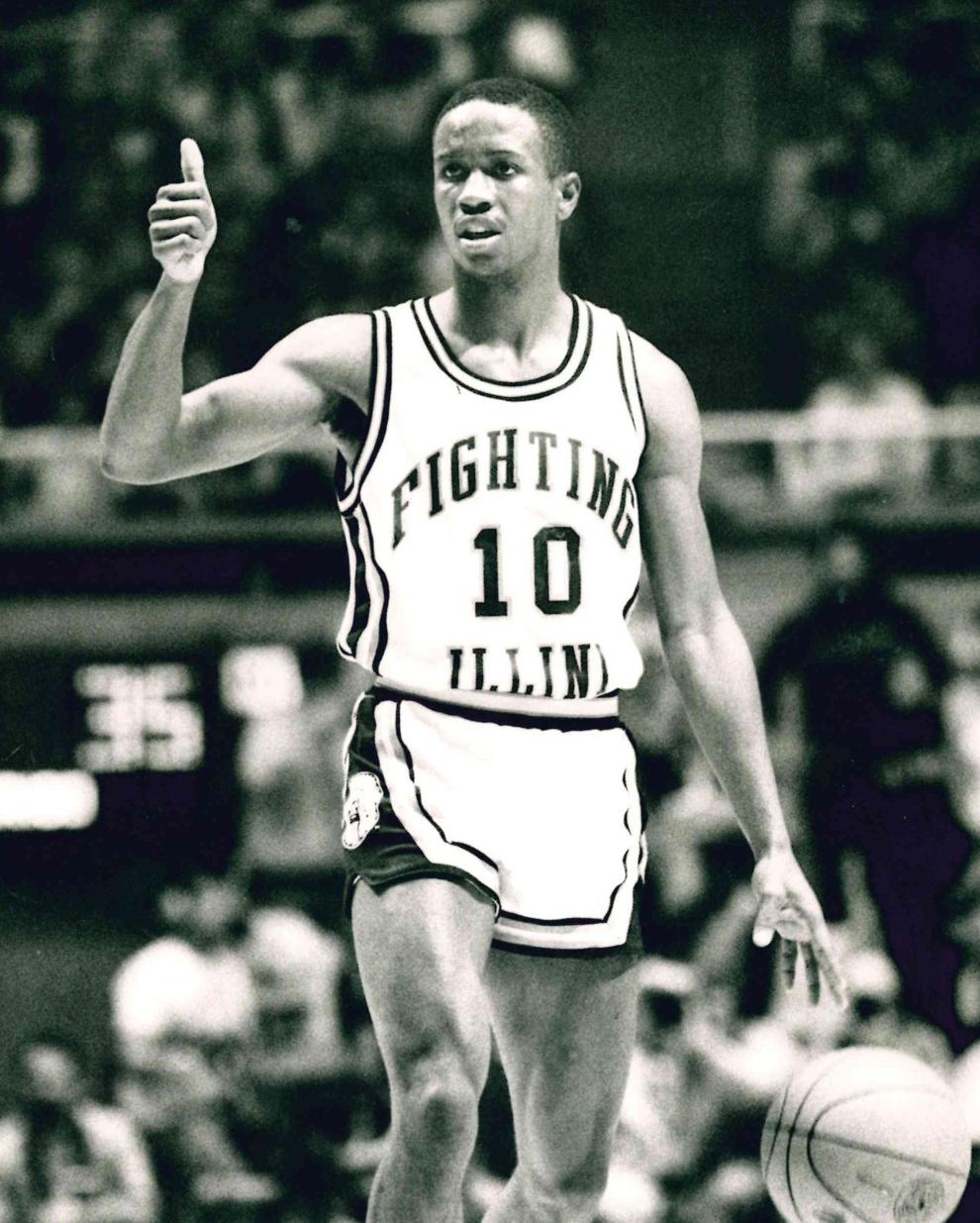 Warming up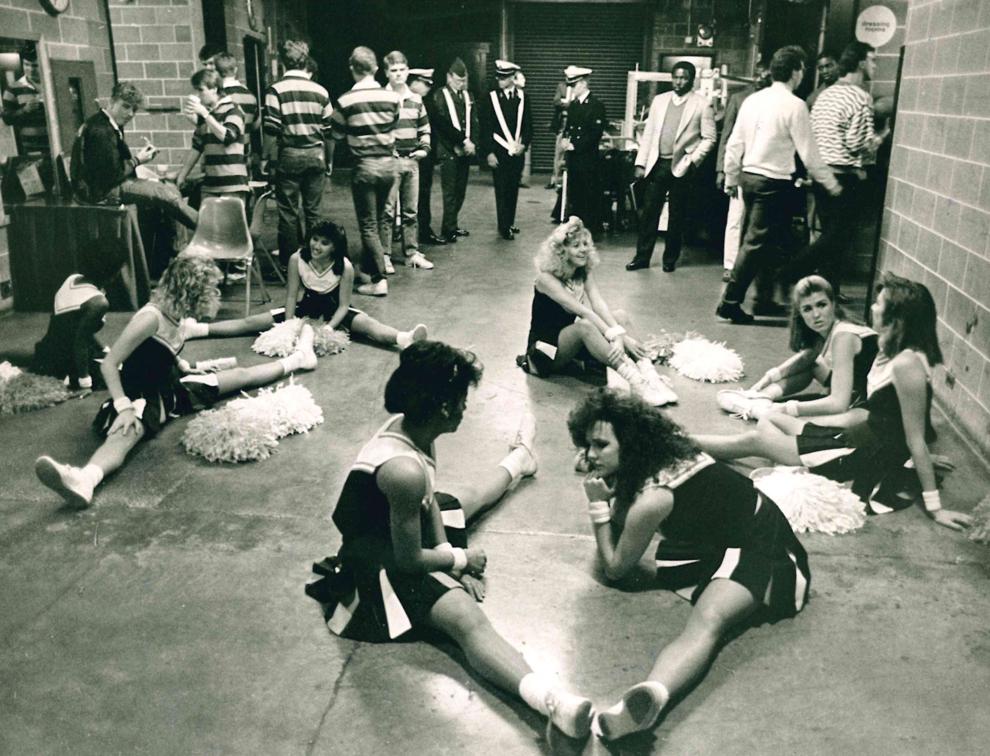 Whiz Kids Big Ten champs in '42, '43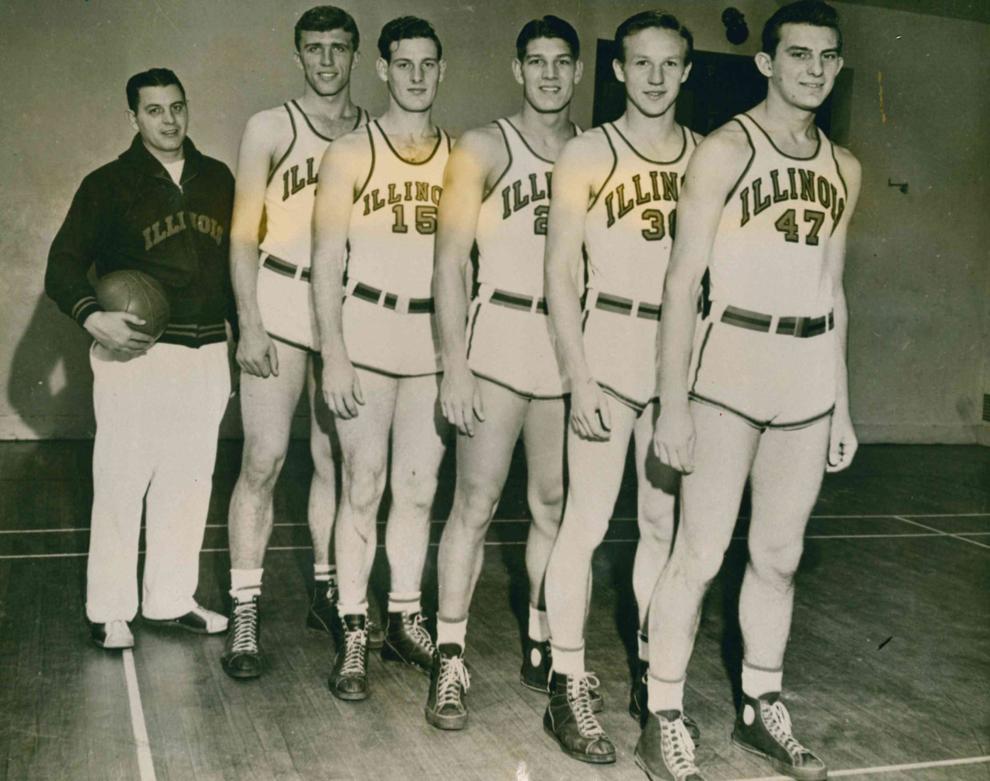 Wrong, Mr. Referee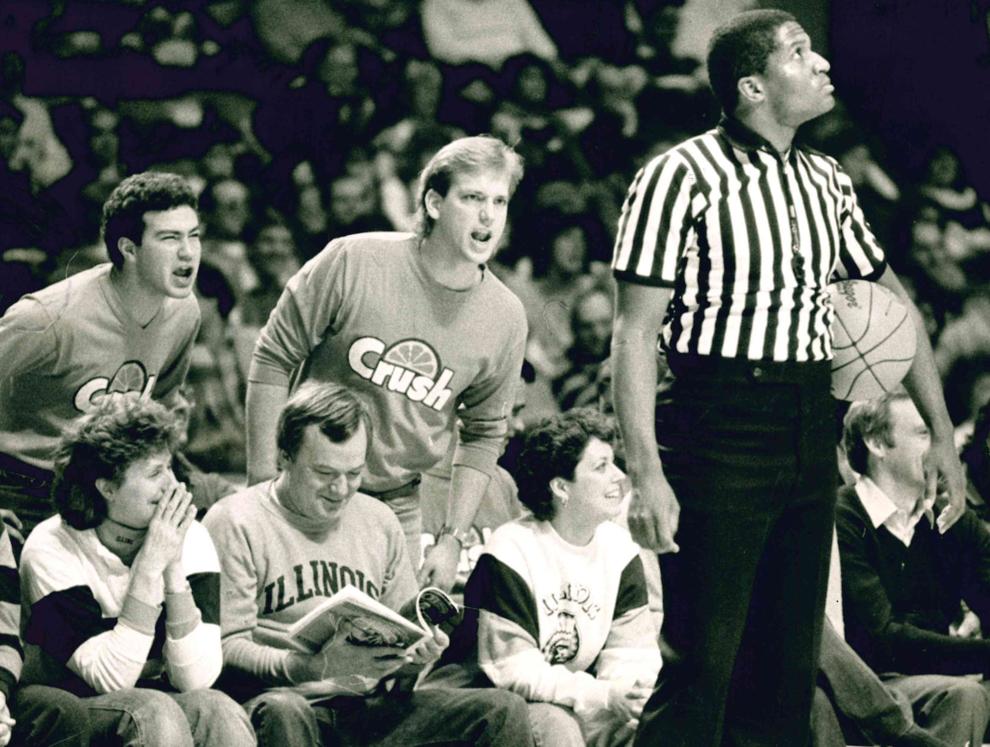 Contact Joey Wagner at (217) 421-6970. Follow him on Twitter: @mrwagner25