CHAMPAIGN — As Brandon Lieb was doing running drills during practice, he looked around and realized the moment.
There was Ayo Dosunmu, Kofi Cockburn, Trent Frazier, Da'Monte Williams, Giorgi Bezhanishvili. And there was Lieb, practicing on the Illinois men's basketball team, preparing for his freshman season as an Illini. The 7-footer from Deerfield grew up a fan of the Illini and here he was watching how his now-teammates went about practice. Every day.
Sure, there was a bit of an awe factor, especially considering the circumstances. For months the No. 8-ranked Illini, who open their season Wednesday at home against North Carolina A&T, conducted small workouts because of the COVID-19 pandemic. Even with daily testing, caution was the key. But when the team got together for full practices, the moment began to hit Lieb; if only for a second.
"A week or two in, once we started playing up and down and I just see how hard these guys go and the fact that, as a teammate, I'm equal with them and we're all working towards the same thing here," Lieb said.
Lieb was a late addition to the Class of 2020 but gives Illinois head coach Brad Underwood and his coaching staff an intriguing option in the post. Lieb knew he had to add weight, and in June said he finished his high school season between 200-205 pounds. He's listed on the roster at 210 pounds.
He doesn't recall the first time he defended Cockburn but he remembers roughly the first few experiences.
"I do remember those first three practices, just kind of feeling his physicality, and getting used to that definitely took a few weeks, even up to a month," Lieb said. "At this point, I know my limits and how much I can do. At the same time, I'm not going to say there's not something I can't do in terms of guarding him. I'm able to use my length and the strength that I have."
Cockburn and Bezhanishvili have been mentors to Lieb the last few months, teaching him the minute details of college basketball. Cockburn, in particular, has been trying to show the freshman the best way to guard him. After all, if Lieb can guard Cockburn, he can guard almost every other big man he comes across.
All of that, though, starts in the mind. Cockburn has 75 pounds on Lieb and a season of college basketball under his belt. 
"Mentality is such a big part of it," Lieb said. "I'm obviously not physically at that level with him, but if that's my thought process every day, then I'm really not going to be improving. I think it's been the opposite for me. Every day I'm learning new things."
When Lieb committed to Illinois in June, he openly spoke of the possibility of taking a redshirt while he worked with head strength and conditioning coach Adam Fletcher on adding weight. That plan could have changed when the NCAA announced this year would be a free year because of the pandemic. Basically, it doesn't matter of Lieb plays in one game this year or all 27; he'll still be a true freshman next season.
Perhaps that could open the possibility of getting into games that have already been decided.
"It hasn't changed much on my end," Lieb said. "I'm approaching it the same way. Everyday I know it's a process, putting on weight, strength that's going to translate on the court. At the same time, if I can get a couple game reps in a blowout game or something like that, I think that can be kind of invaluable going forward."
Over the summer, Lieb planned to go to prep school for one year to prepare for college basketball. That was before he started accumulating offers: University of Pennsylvania, DePaul, Oklahoma State, Utah and finally Illinois. When he committed, the status of Dosunmu and Cockburn were up in the air. They're back, and so is Illinois. Lieb, a lifelong fan, is firmly a part of it. 
"Right now we have all the talent, I think, to compete with any team in the country," he said. "Kind of that awe factor, it's definitely kind of surreal to see these guys in practice but at the same time watching them everyday and kind of seeing how we're all coming together, I have a really good feeling going into the season. I think we can do a lot of damage. At the same time, every team has work to be done. You've got to have collectiveness if you want to make a good run in any of those areas."
---
1987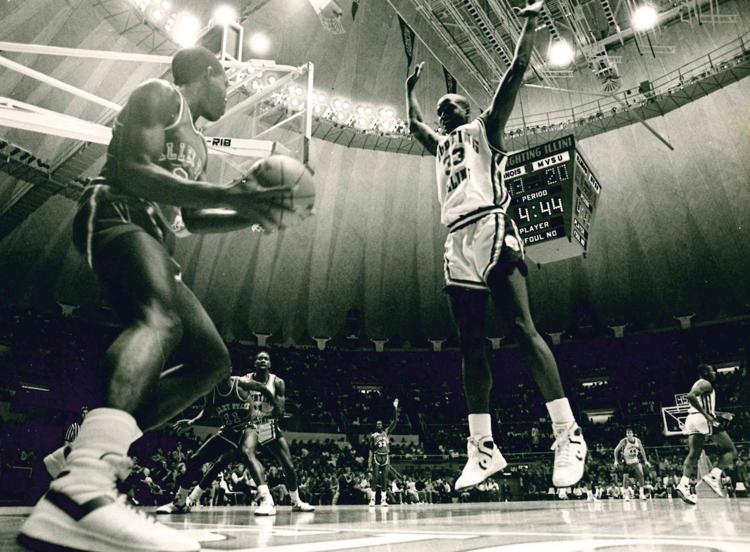 Ask Kendall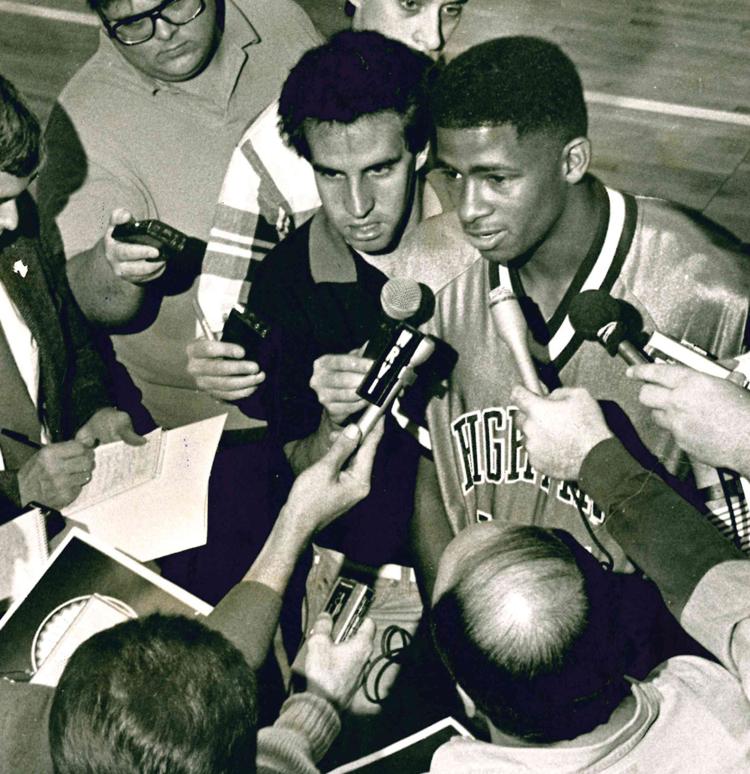 Big Reach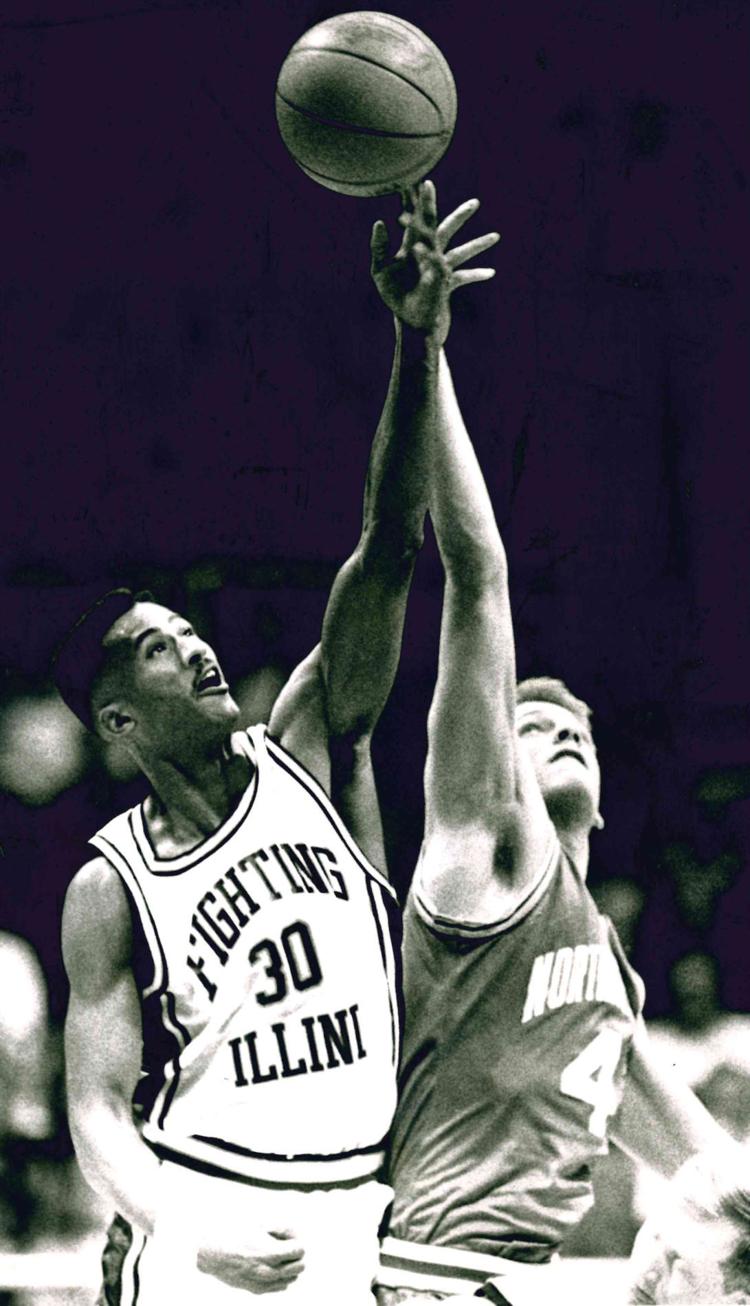 Celebrate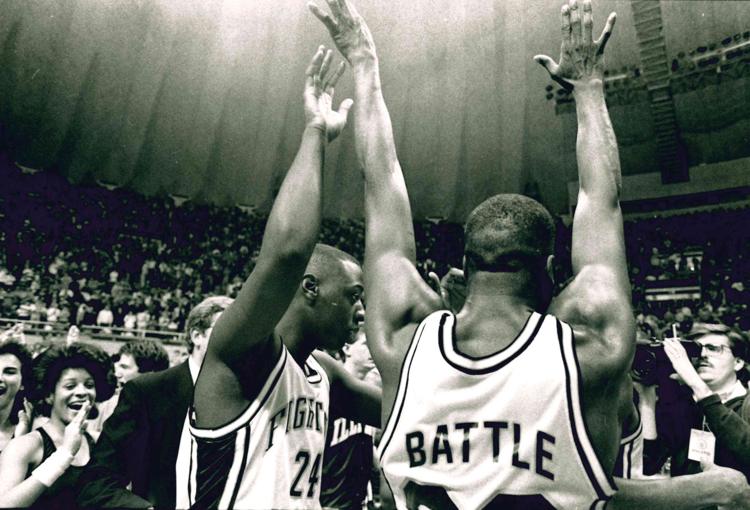 Lou Henson in 1993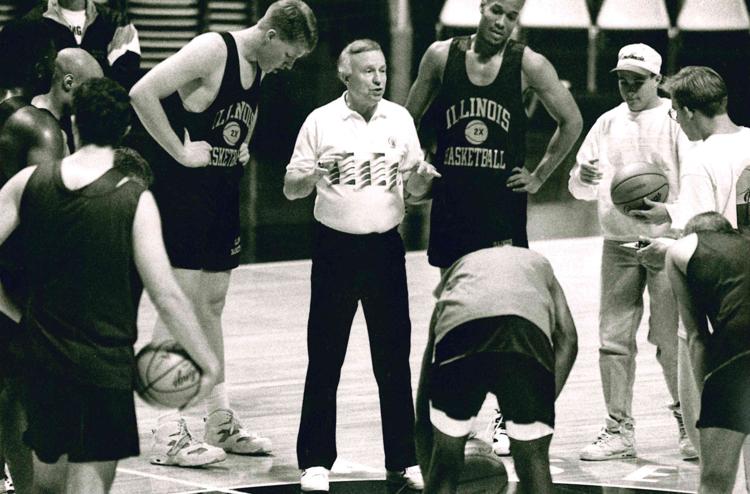 Cheerleading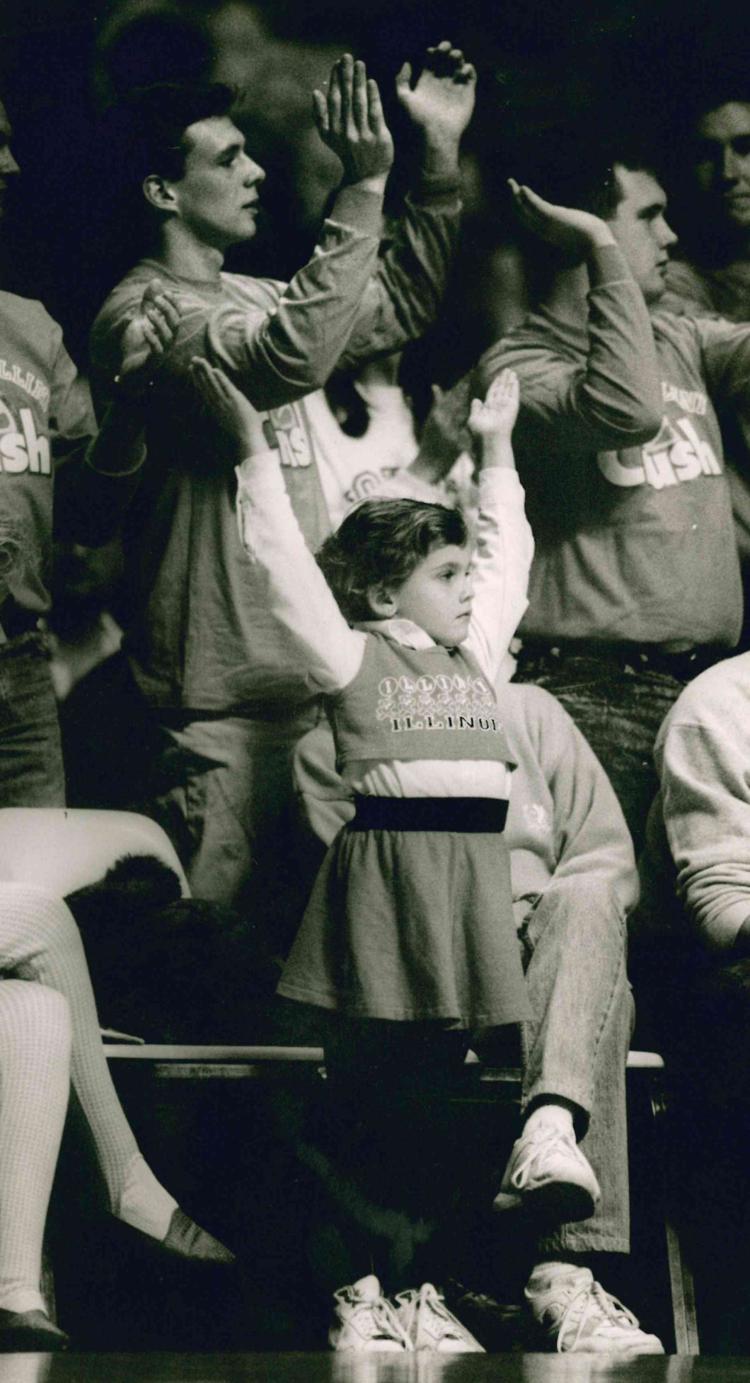 Chief Illiniwek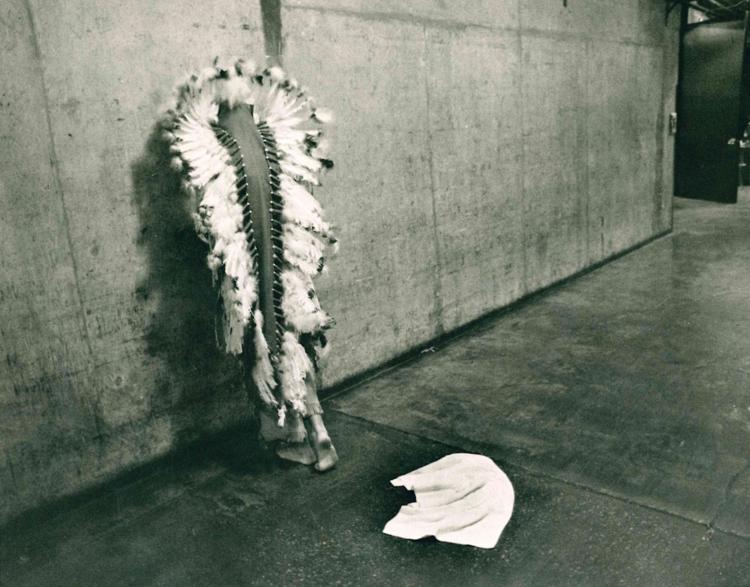 Coming through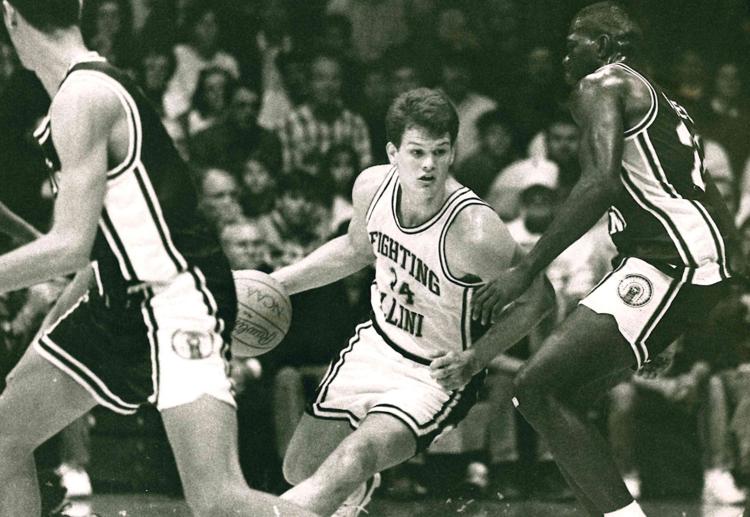 Distraction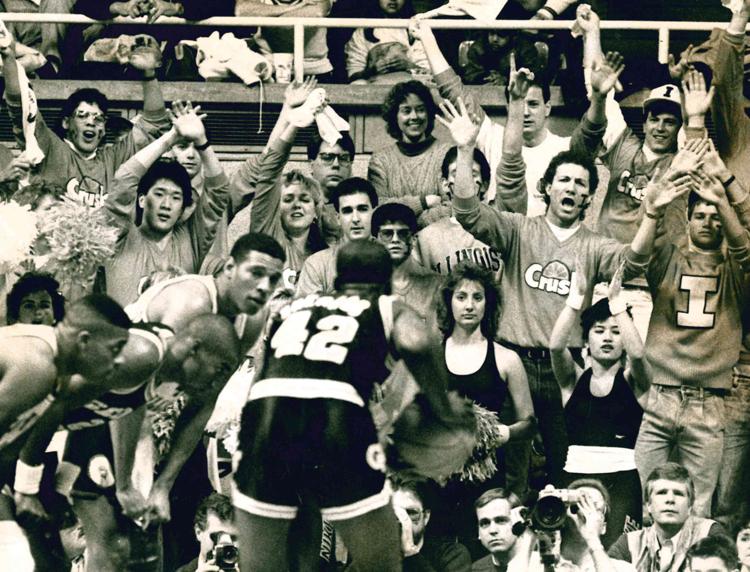 Easy does it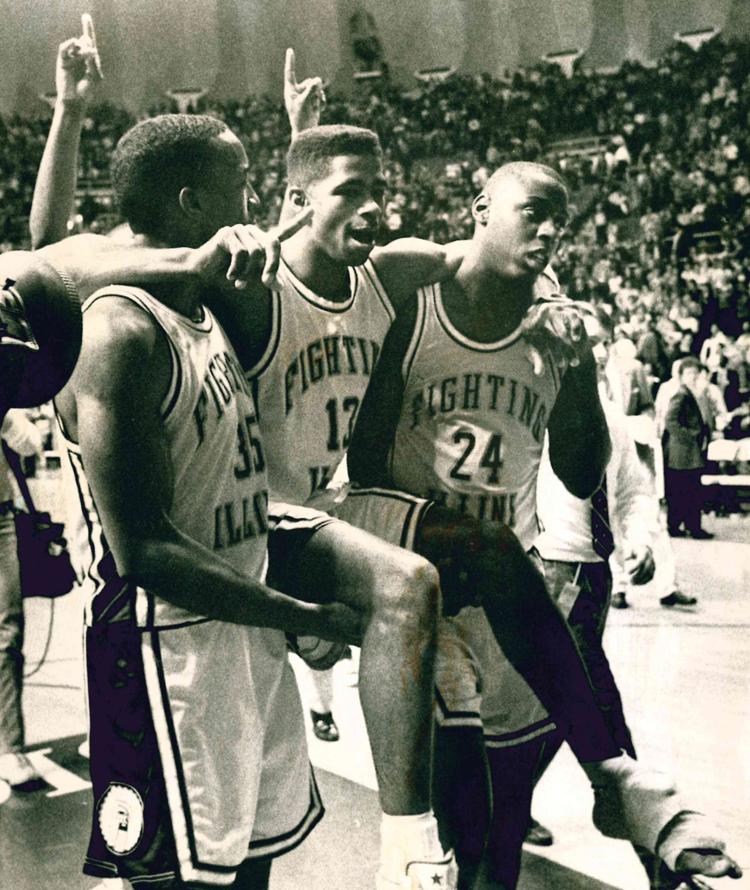 Efrem Winters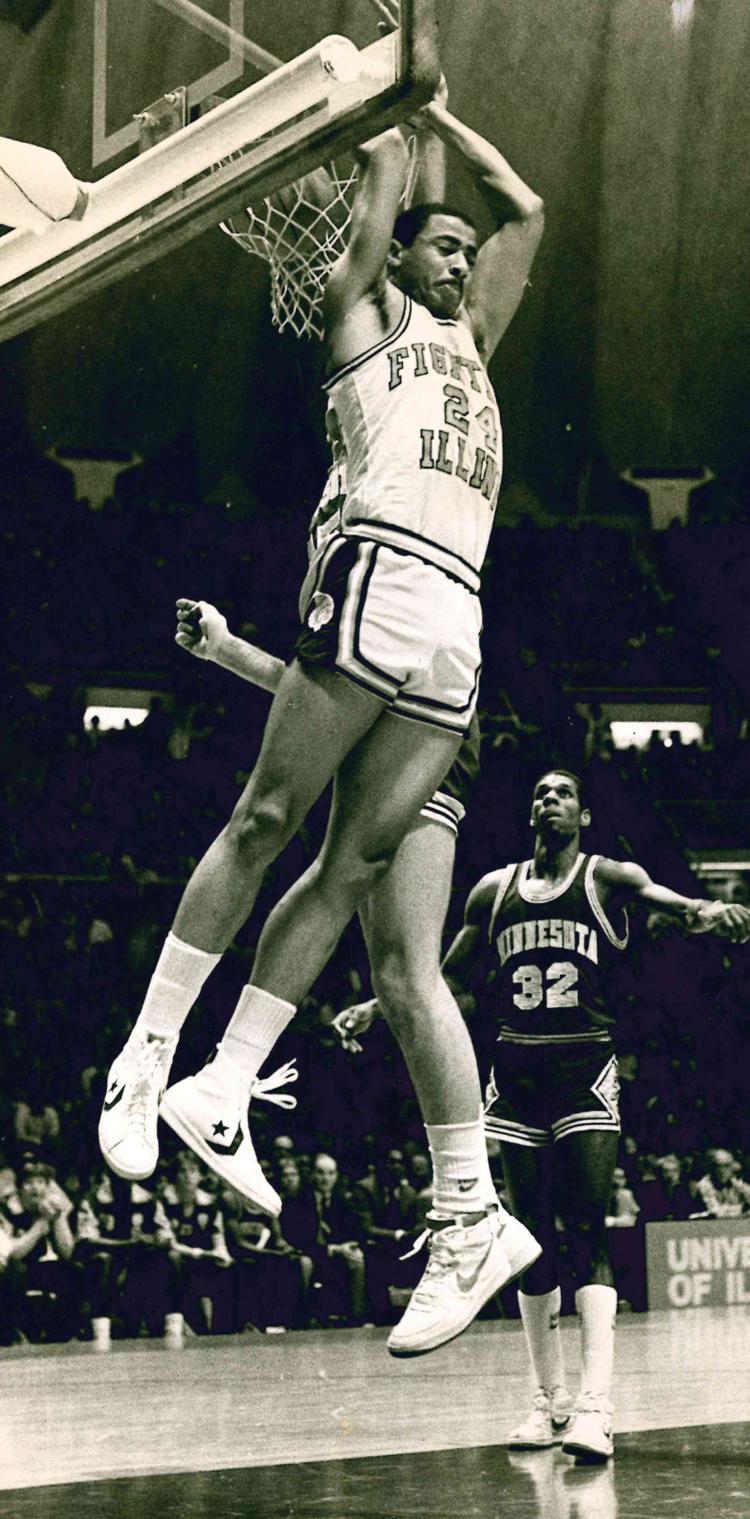 Efrem Winters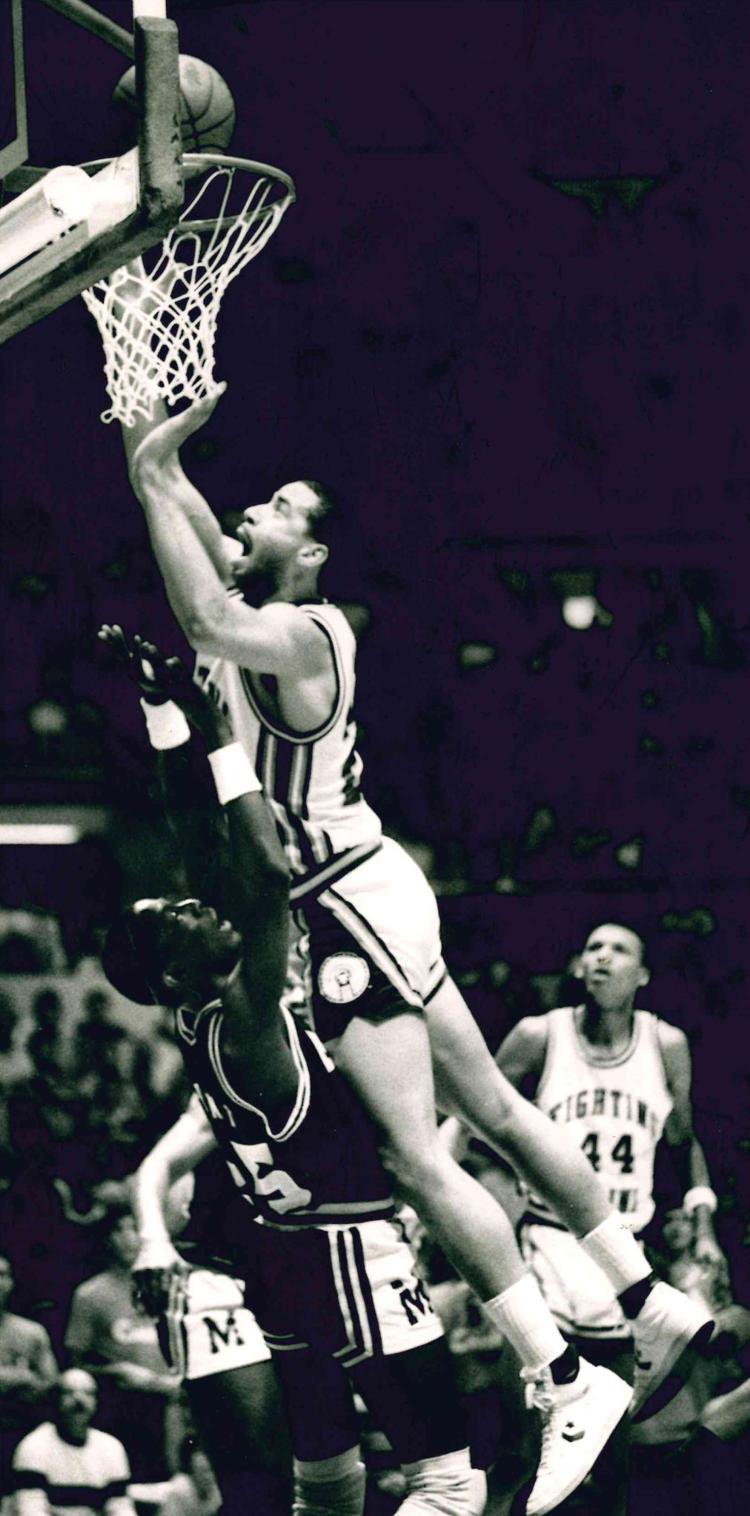 Fierce Rebound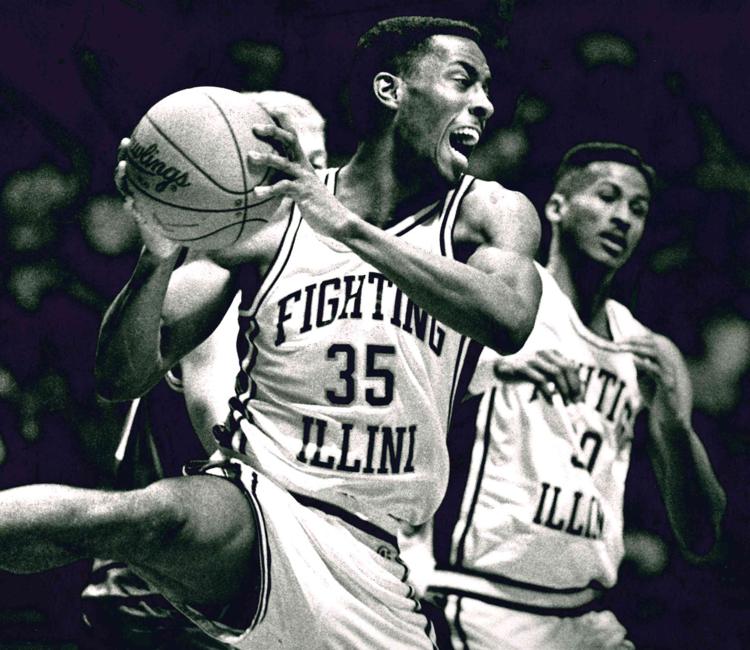 Free for all
Getting physical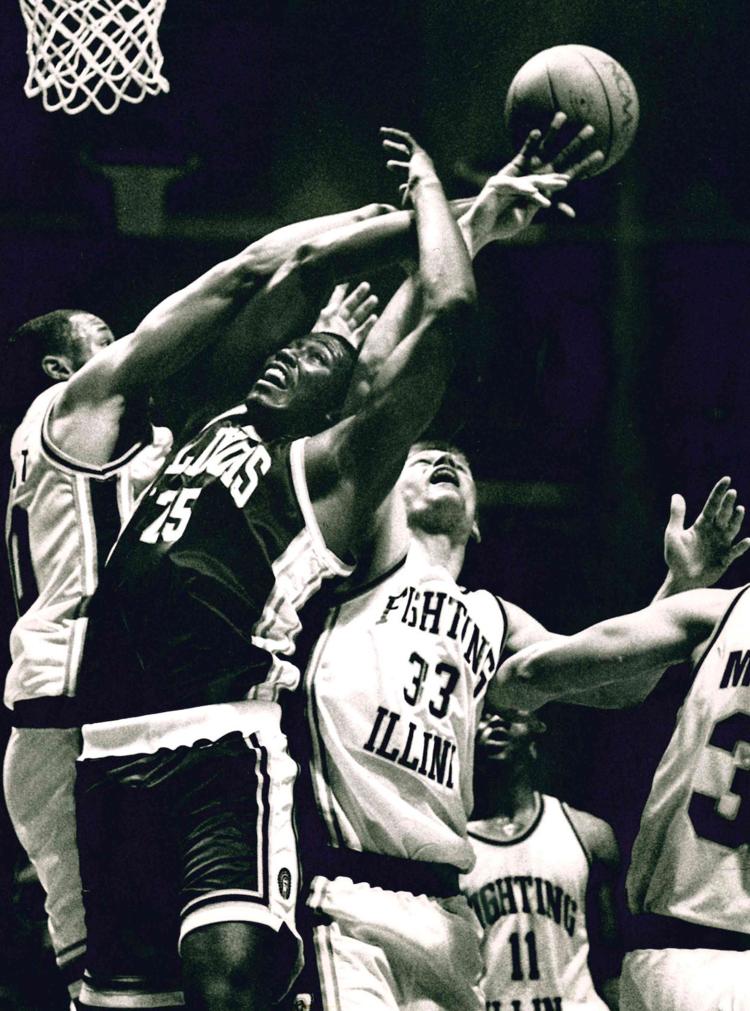 Hero of the hour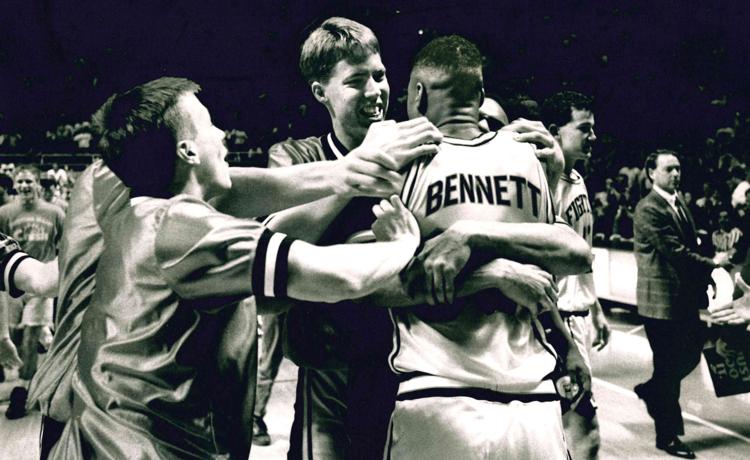 Illinettes
Illinois v. Iowa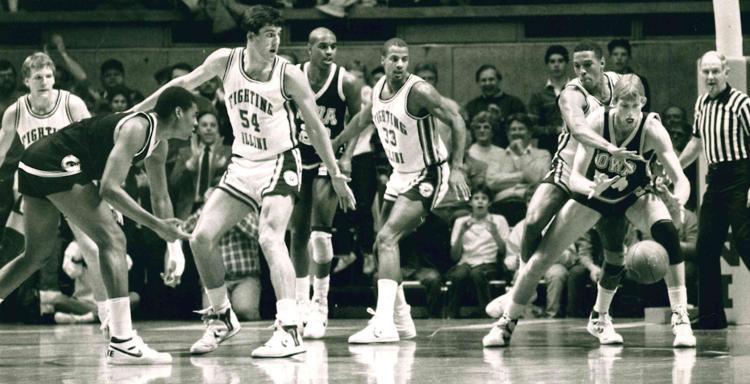 In traffic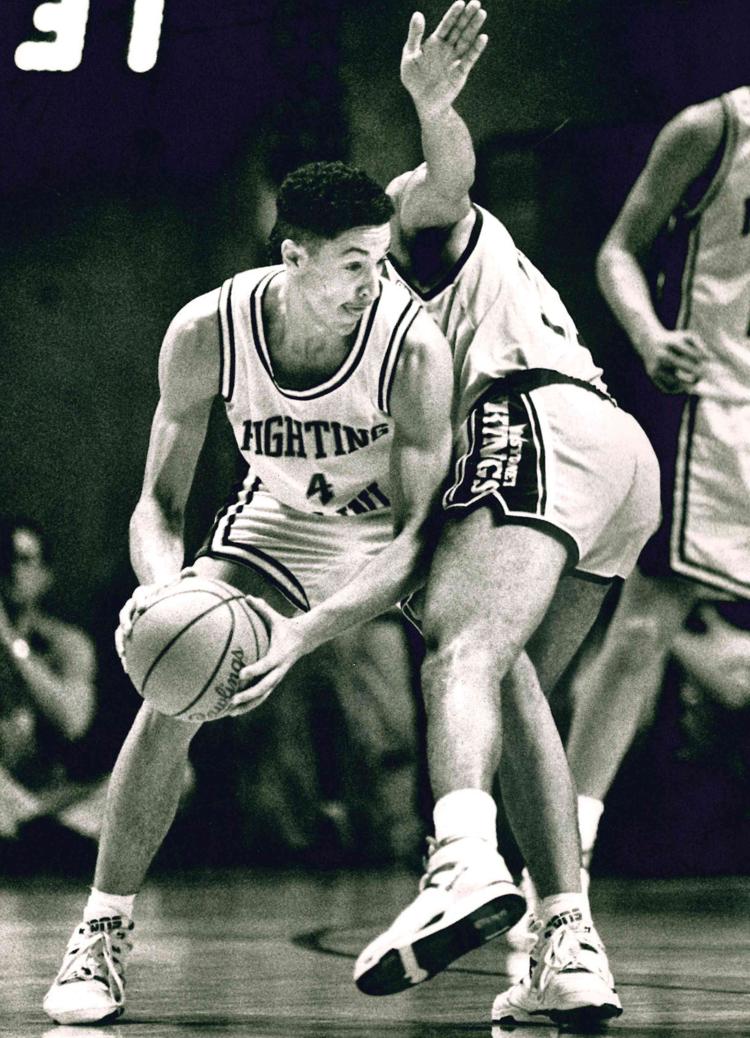 Kicking back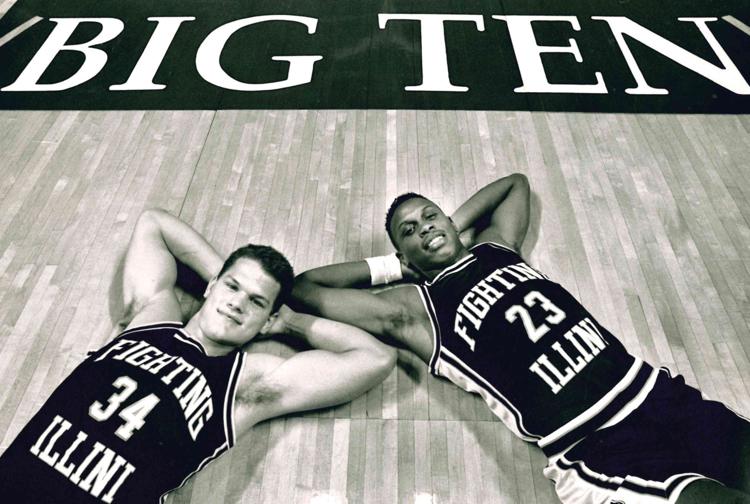 Long bombs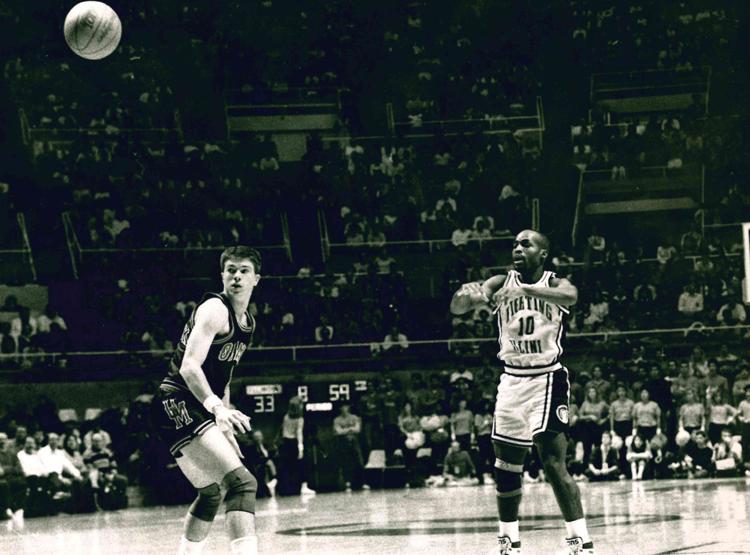 Nick Anderson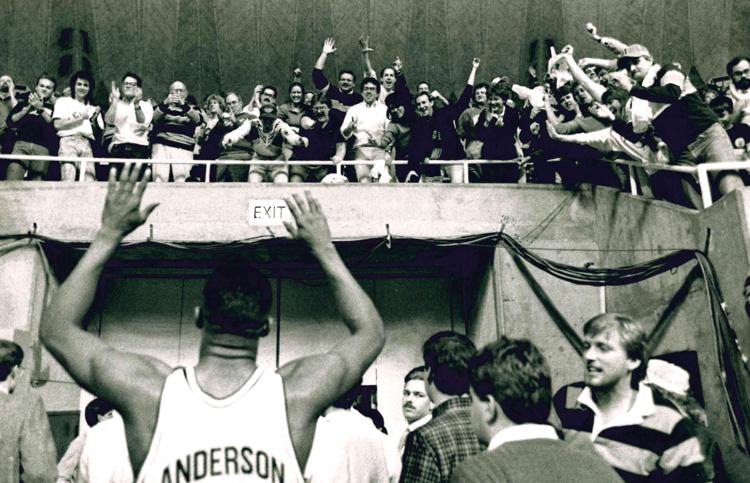 Pep band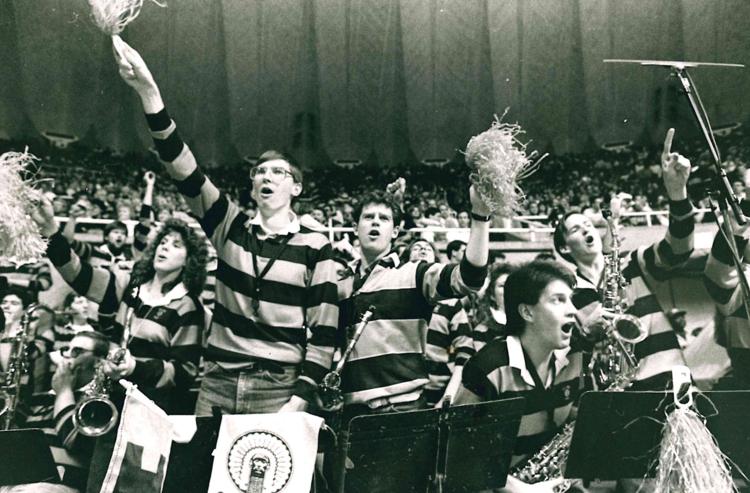 Rebound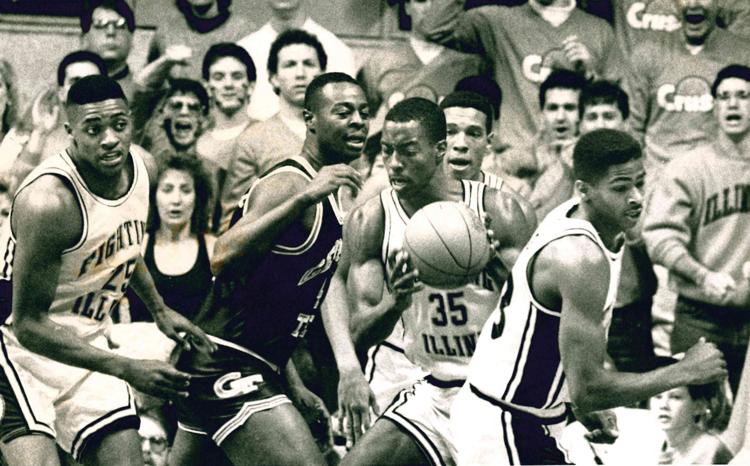 Relatives?
Talk of the Big Ten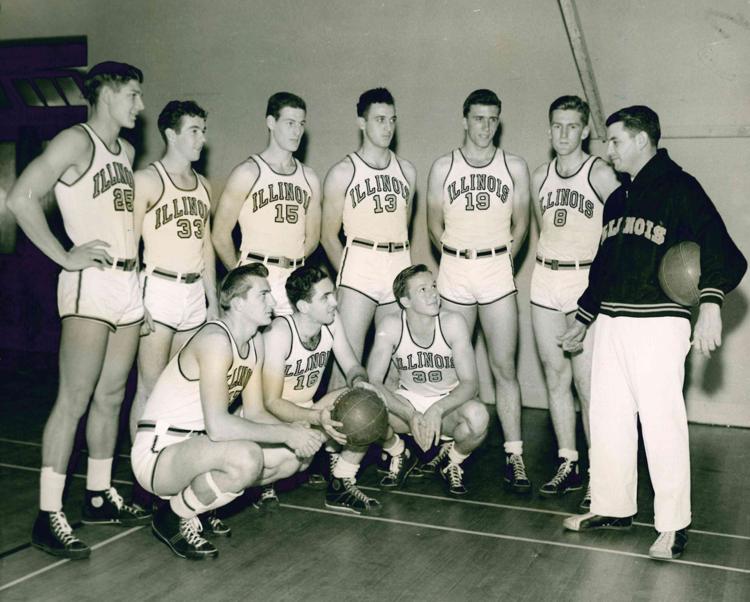 To the wire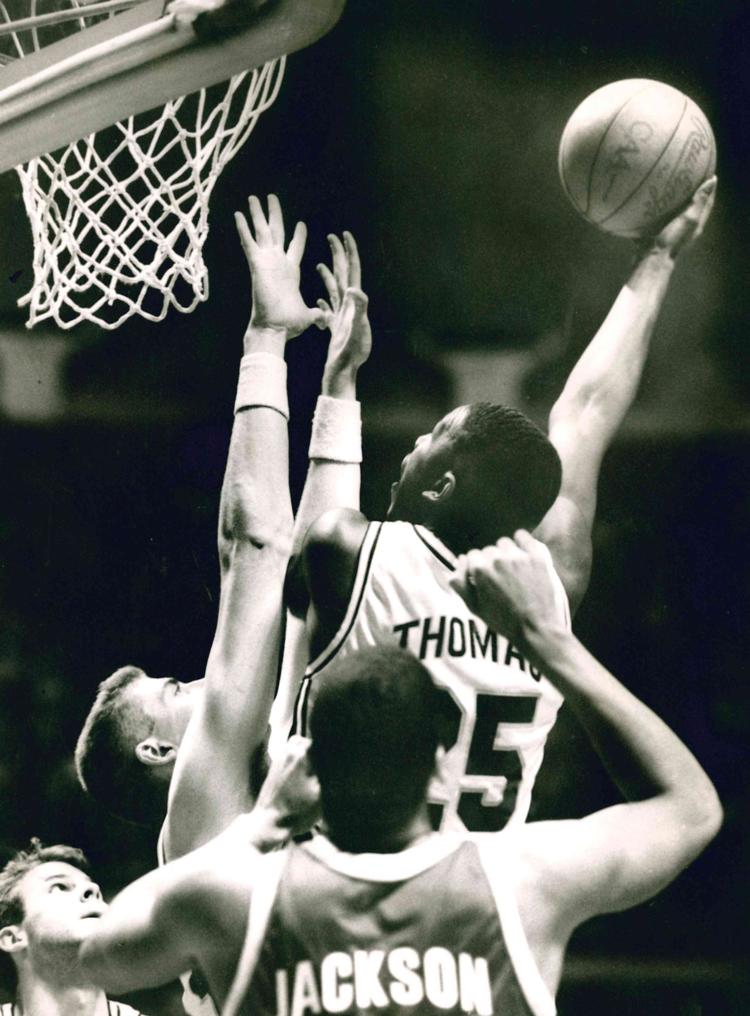 Tony Wysinger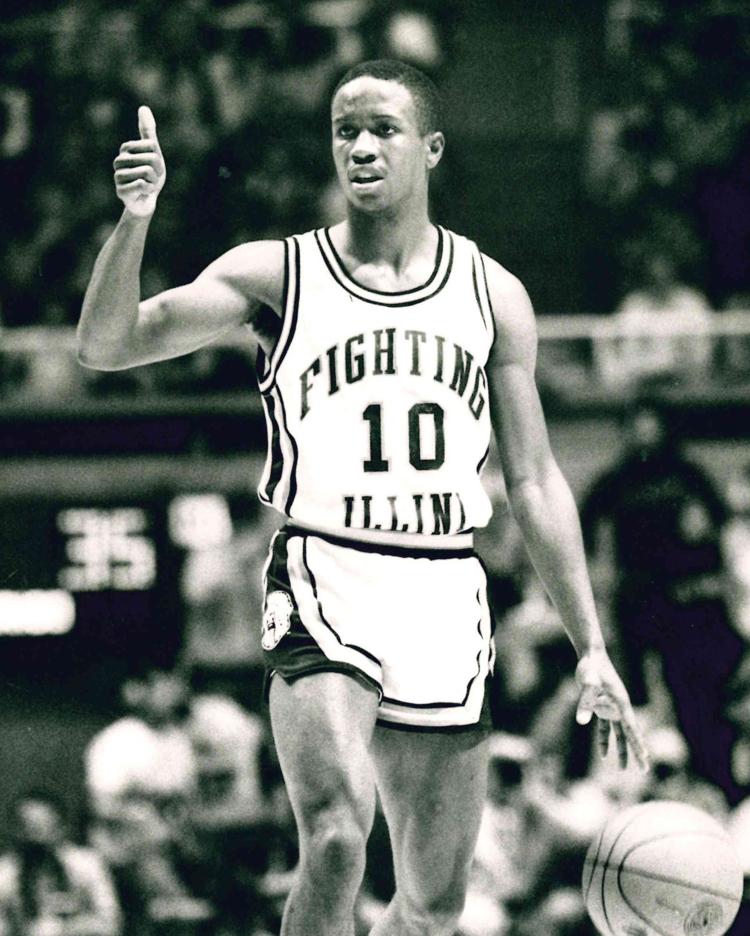 Warming up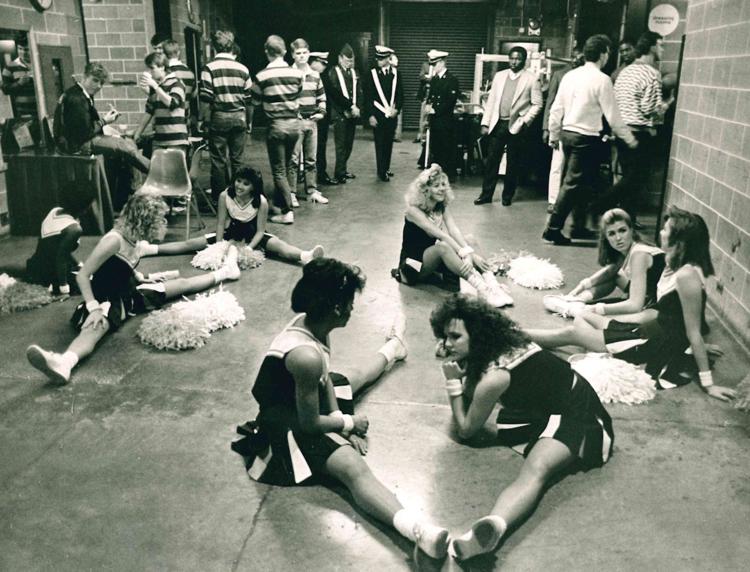 Whiz Kids Big Ten champs in '42, '43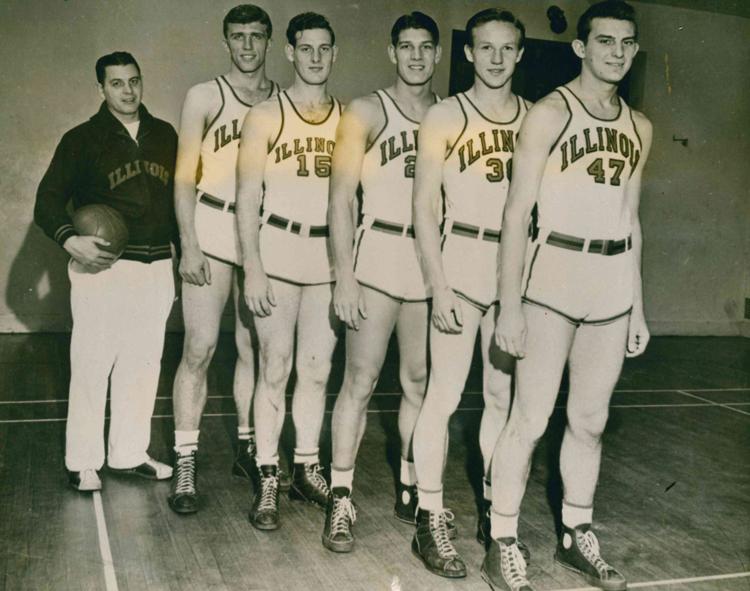 Wrong, Mr. Referee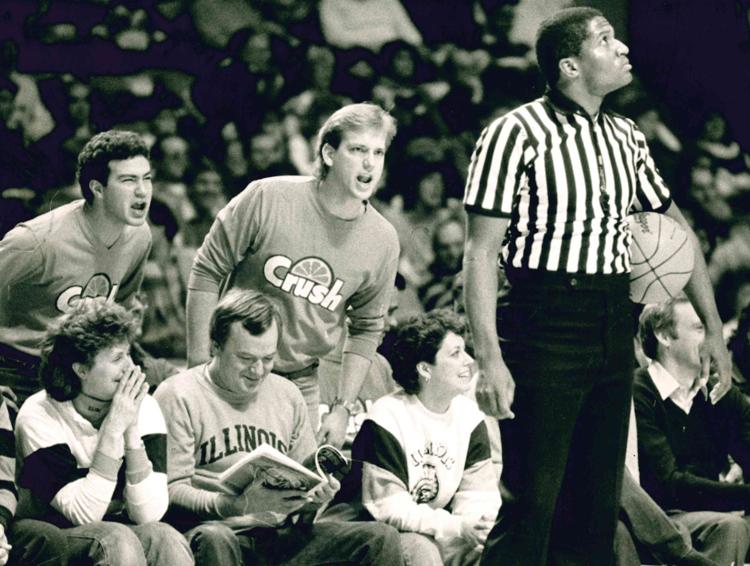 Contact Joey Wagner at (217) 421-6970. Follow him on Twitter: @mrwagner25