CHAMPAIGN — When Ryan Walters was a senior safety at the University of Colorado, he had Thursday lunches with former Colorado running back turned businessman Estes Banks, who was a bit of a mentor.
Walters thought he'd be done with football after he was done playing, which was a big drink of water given he's been around the game his entire life. His father played quarterback for the Buffaloes and Ryan Walters grew up a successful quarterback before a self-driven position switch in college.
He and Banks embarked on the task of figuring out the next step. Walters knew he loved high-pressure and high-stakes situations. He liked team-oriented environments, setting goals and being in a leadership role.
"We were mapping out some career paths and he was like, 'You can join the military, go trade stocks in the stock market or coach football,'" Walters said. "I'm not great with numbers and I didn't feel like going to war." So Walters began putting some stock into coaching football. He talked to former Colorado head coach Dan Hawkins, coordinators and position coaches and they all directed him to follow that road.
It was settled. Football coach was the plan. That was in 2008. In the 13 years since then he's worked under the likes of Mark and Bob Stoops at Oklahoma, Greg Brown at Arizona and, more recently, Barry Odom at Missouri. Walters, 34, has created a deep catalogue of defensive knowledge since those Thursday lunches.
He coached safeties and defensive backs all six season, was co-defensive coordinator from 2016-2017 and has been the defensive coordinator for three seasons, from 2018-2020. He has called the defense since 2018, including last season under new Missouri coach Eli Drinkwitz. 
"I have goals and aspirations as a coach in this profession," Walters said on Friday. "The thing that was attractive about this job was Coach Bielema getting back into the Big Ten after spending the last three years in the NFL and two of those being with the (greatest of all time) in Bill Belichick. As a young coordinator, it's a chance to get to somewhere and continue to grow as a defensive mind. I've always thought Illinois is a place you can win with the right infrastructure, the right leadership. I think Coach Bielema is definitely that."
In 2019, the Tigers ranked 14th nationally and third in the SEC in total defense (312 yard per game), 17th nationally and sixth in the SEC in scoring defense (19.4 points). Walters' defense was eight in passing yards allowed in the nation and second in the SEC (179.3 yards per game). The Tigers were 66th in total defense and 85th in scoring defense in 2020.
"I think one of the things that's exciting about this opportunity is you get to build something and you get to build Illinois' defense and do what is best suited for the guys we have in the locker room," Walters said. "Obviously there are things from a philosophy standpoint that you learn towards and from an attitude standpoint that you lean towards but this will be something that we build and I'm excited to get to work on building that."
The common thread between Walters and Bielema — at least one of them — was new Illinois offensive coordinator Tony Petersen, who was an offensive analyst was Missouri in 2019. Petersen reached out to Walters to gauge interest and Bielema jumped in after that. Walters interviewed and was informed he won the job a few days later, he said.
"That marriage, just to continue to gain and develop my football IQ was attractive to me," Walters said. "We were sitting down watching tape and he was talking about what he did at New England and what he did at the Giants. I was learning, so that was what was attractive for me. I'm smart enough to know that I'm not smart enough to do this by myself. You are who you surround yourself with. I'm excited to build a staff, to maximize what we can put on the field on Saturday's at Illinois."
Though Walters didn't point to one specific philosophy of the defense Illinois will run, he touched on the key points. He wants to close the middle of the field, make the quarterbacks throw in a tight window, confuse and harass them. He'll lean on the tenet's of coaches he's worked under and learned from. He'll work with Bielema to fill out the rest of the defensive coaching staff, but more than anything, he'll begin crafting a defense to fit around the current roster.
After six years at Missouri, and 13 after those Thursday meetings, Walters is embarking on a new chapter.
"I thought this would be a place, with the right pieces in place and the right backing, that could be special," Walters said. "I feel like we can do something that hasn't been done here in a long time."
---
Recognize these players? 15 Illini photos from our archives 🏈
Receiver Martin Jones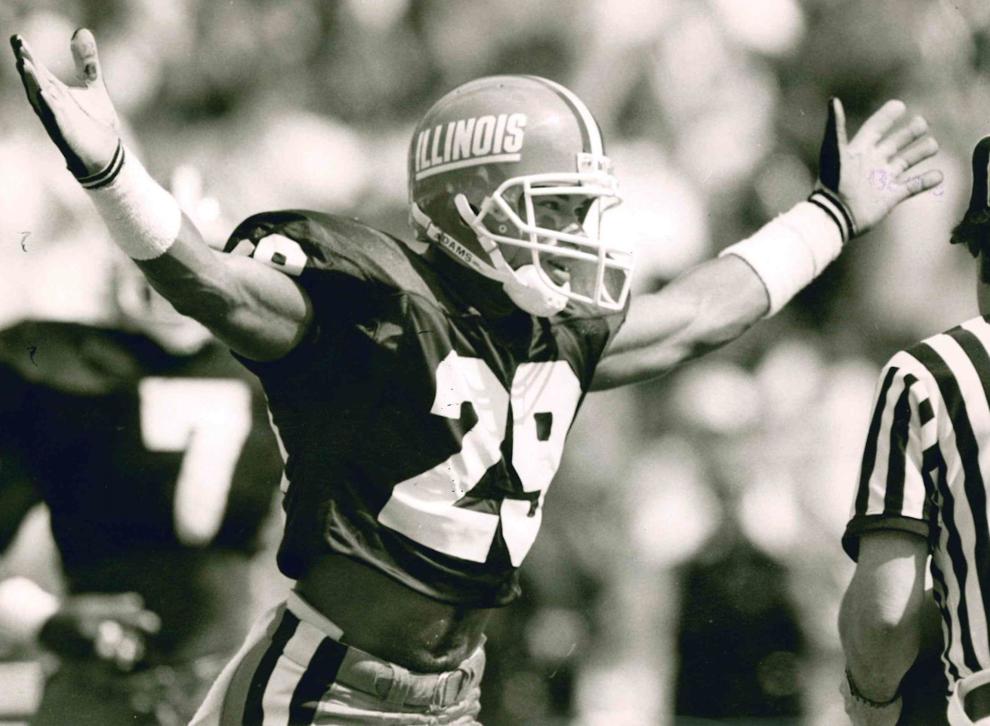 Sideline bench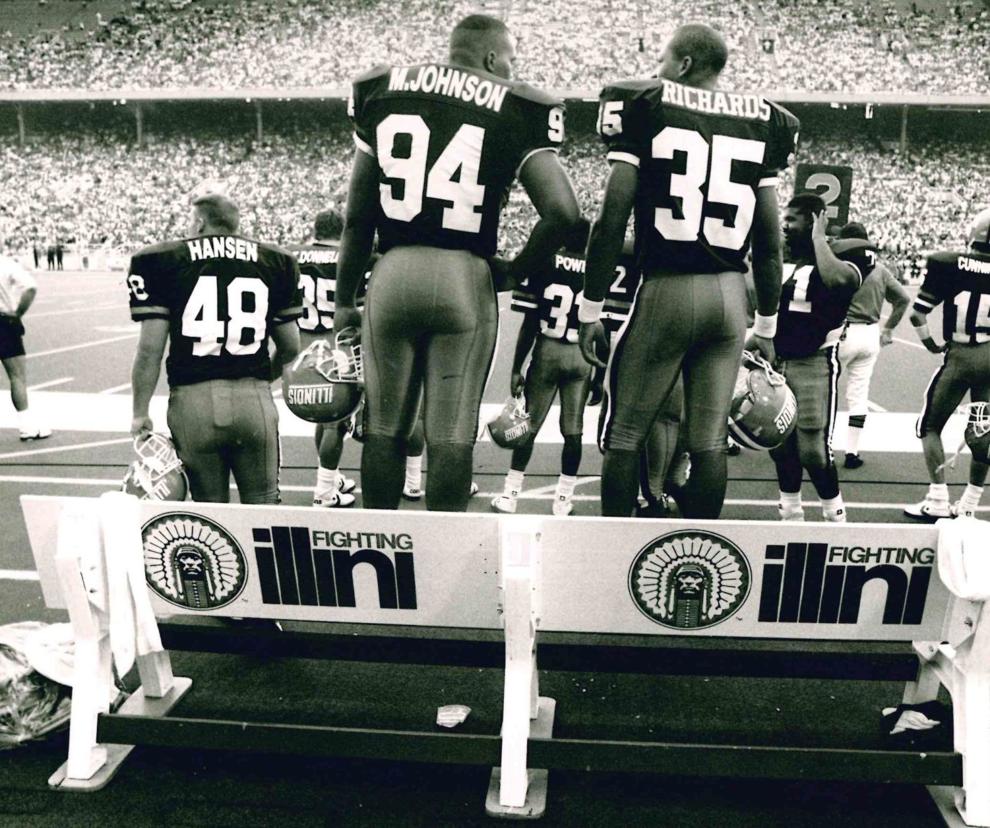 Forry Wells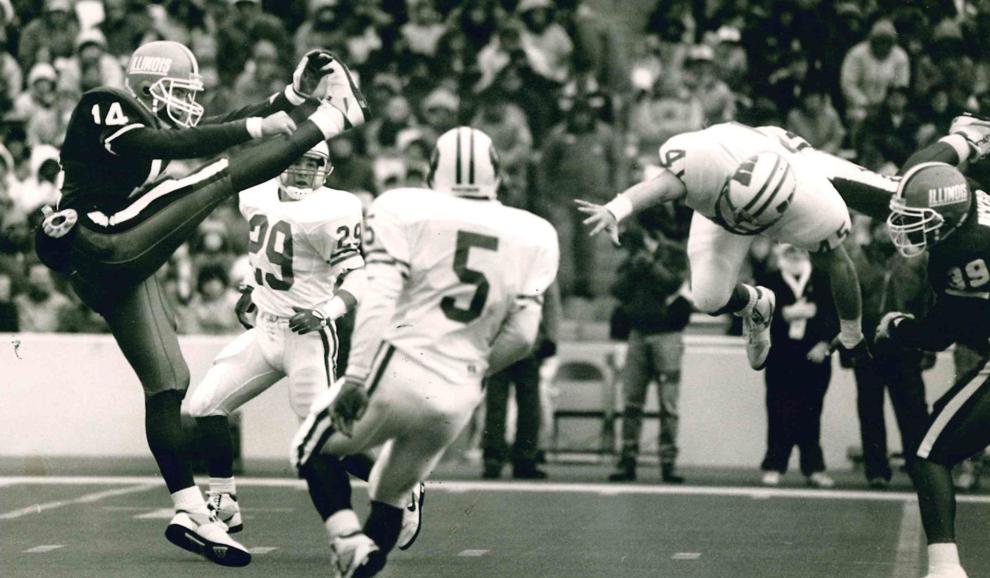 Verduzco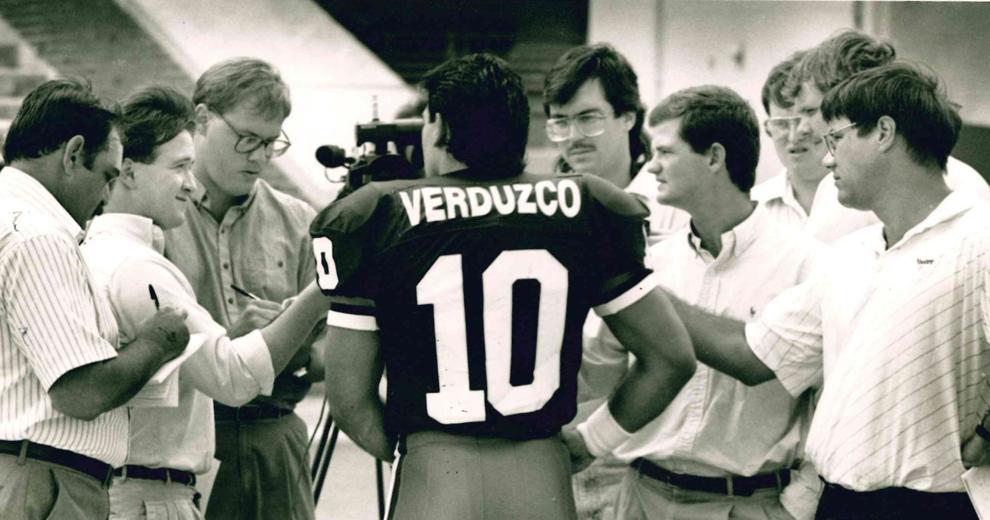 Carroll "Stub" Hohenstein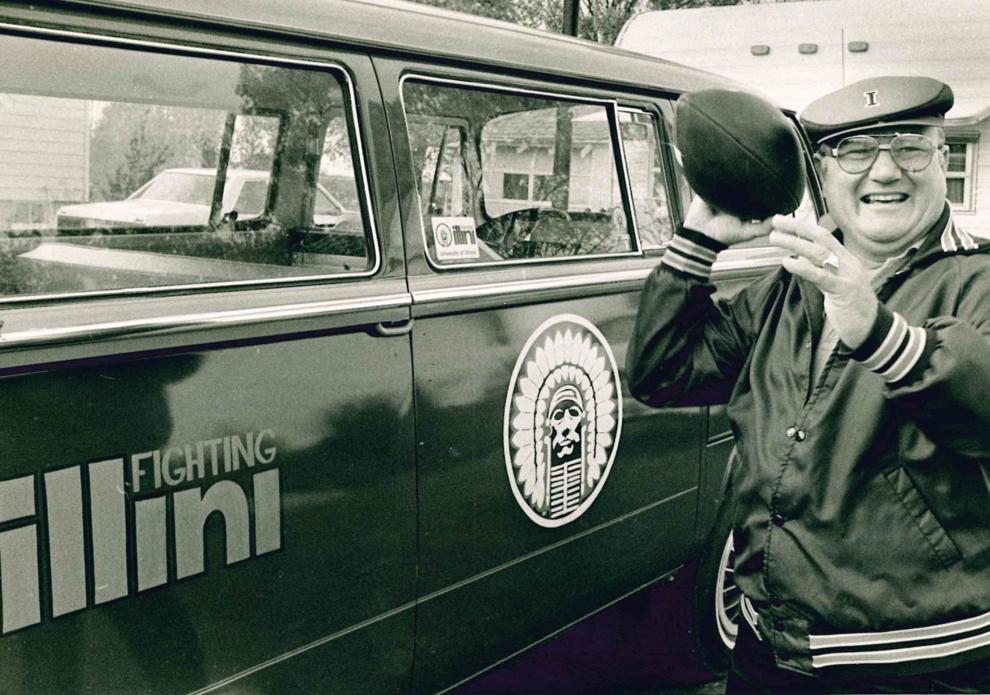 Fans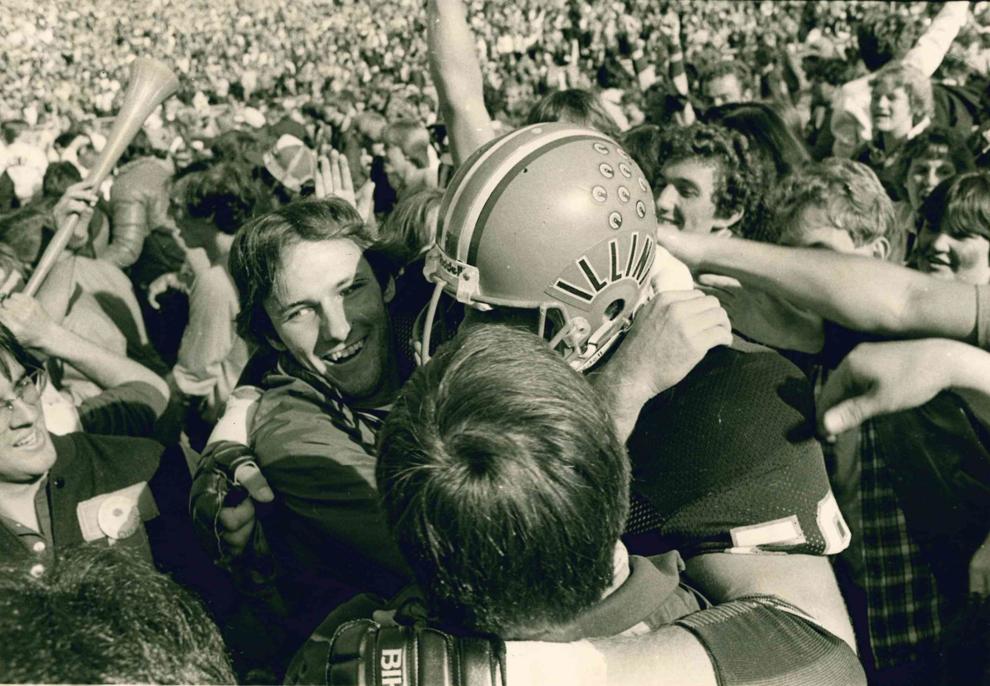 Scoreboard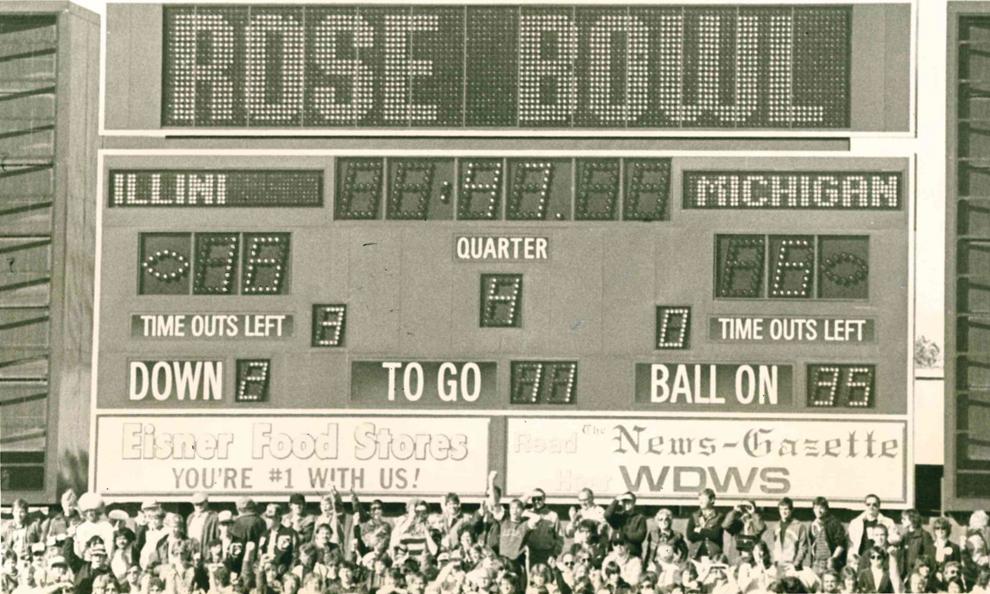 Jack Trudeau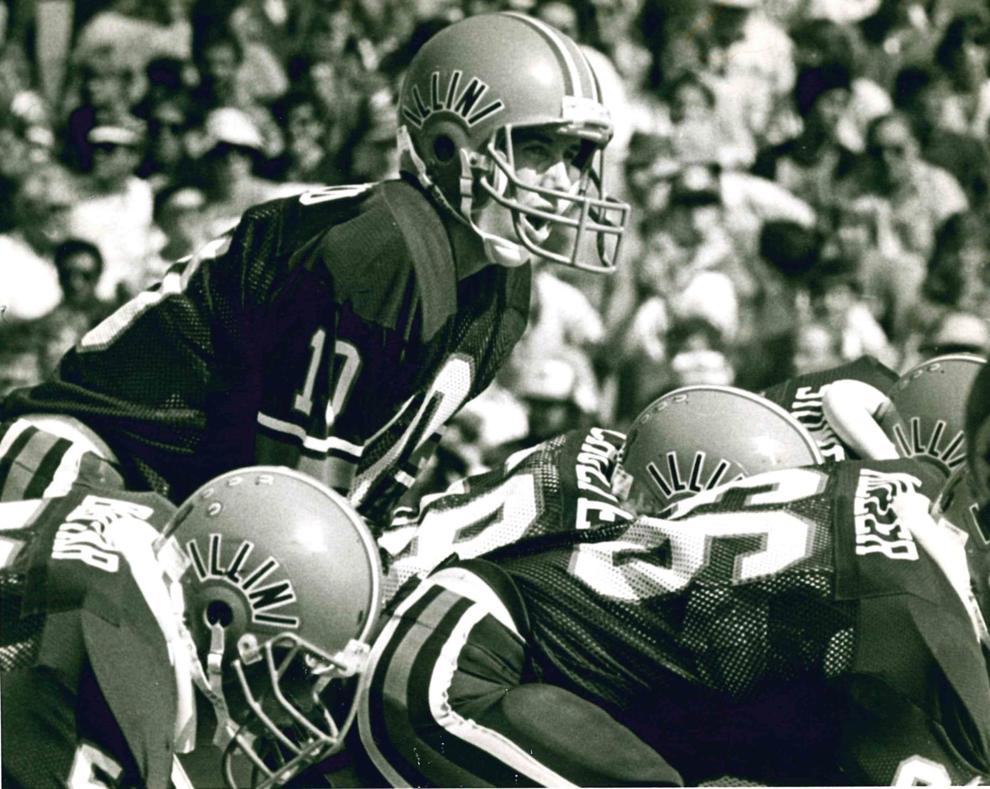 Football coaches
Marlon Primous and Frank Hartley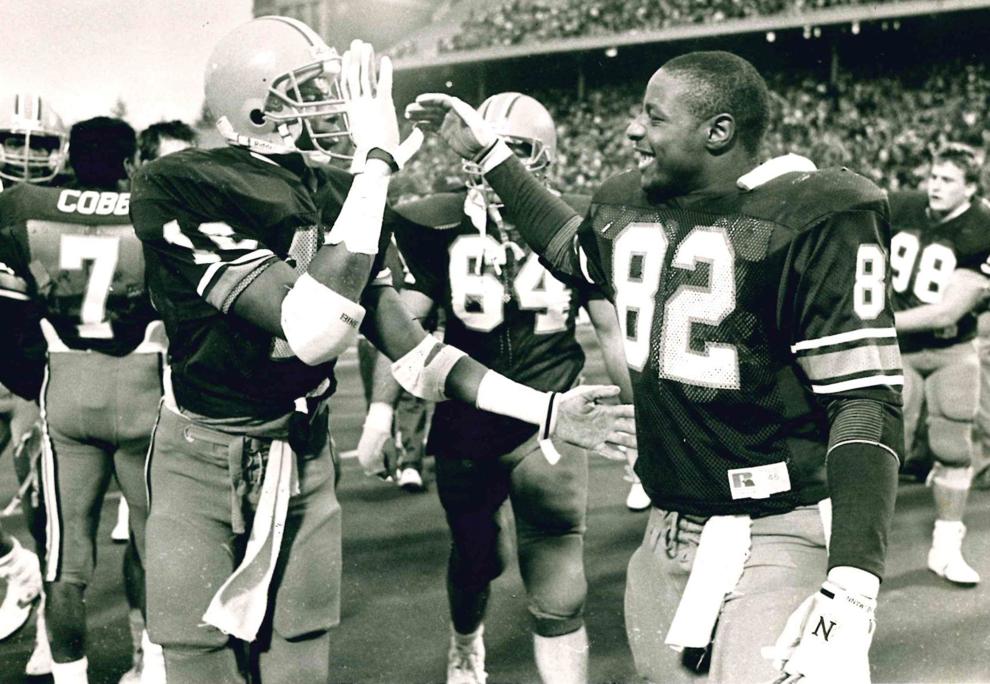 Rose Bowl stein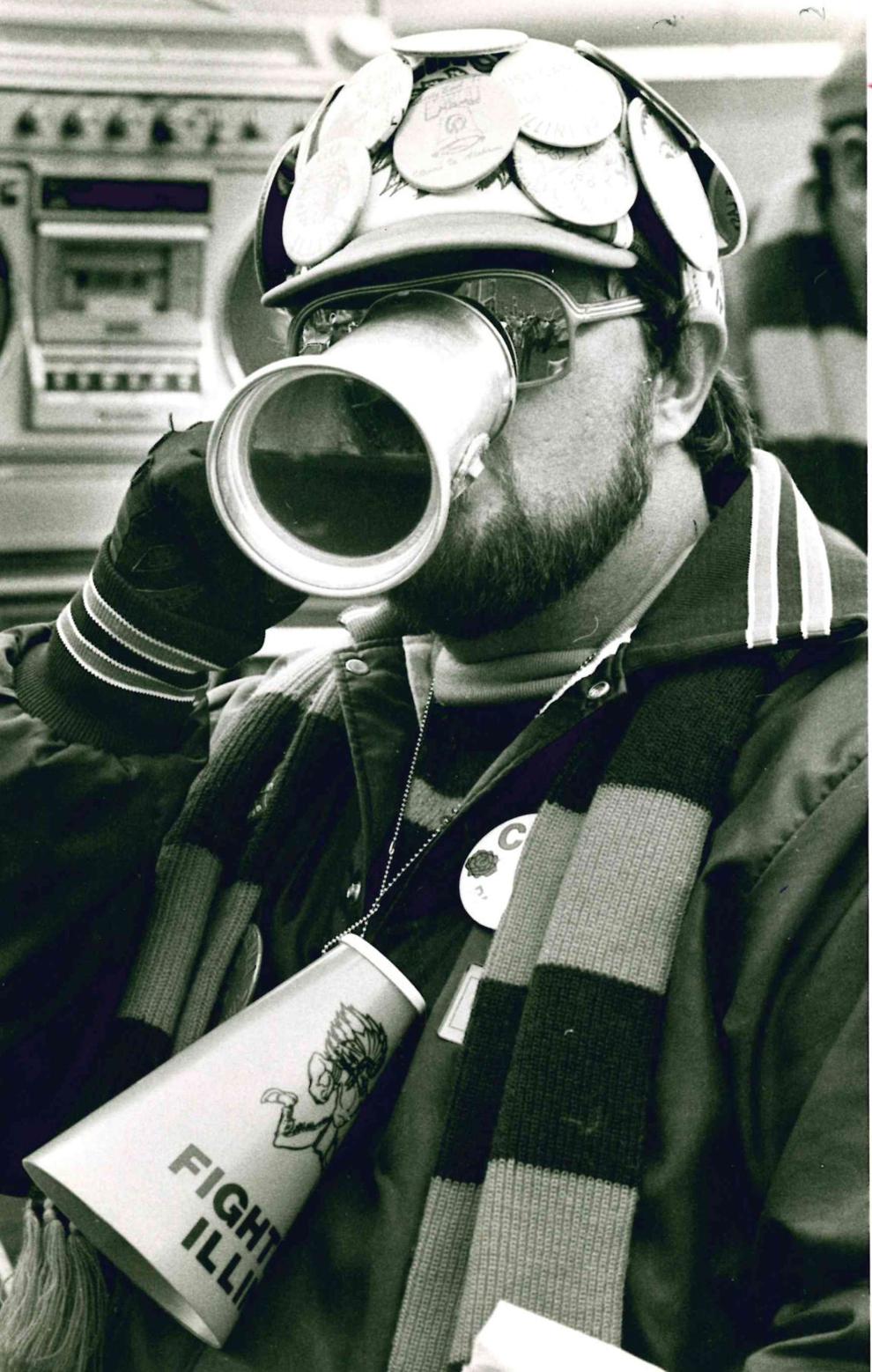 Bob Blackman and some Illini players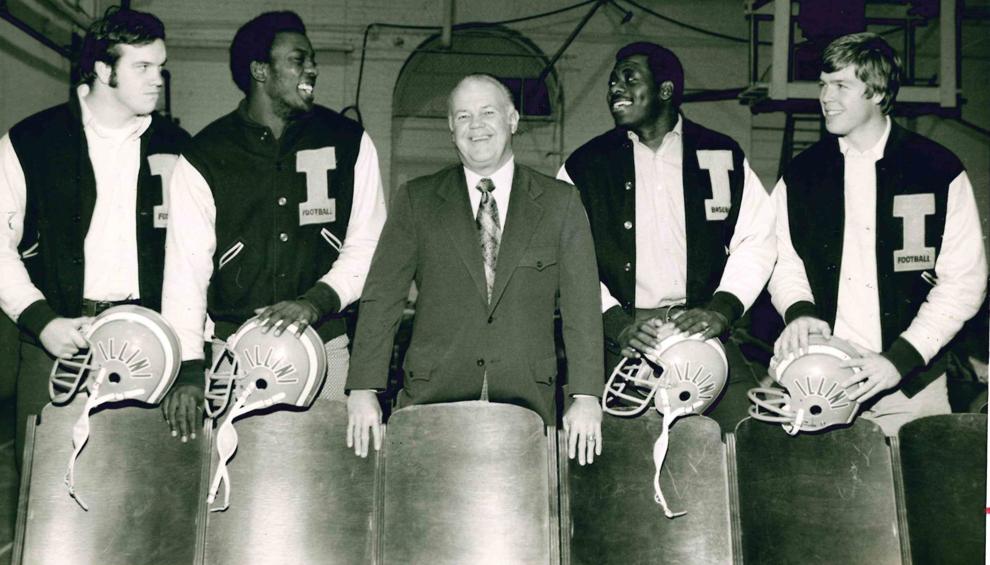 Co-captains and coach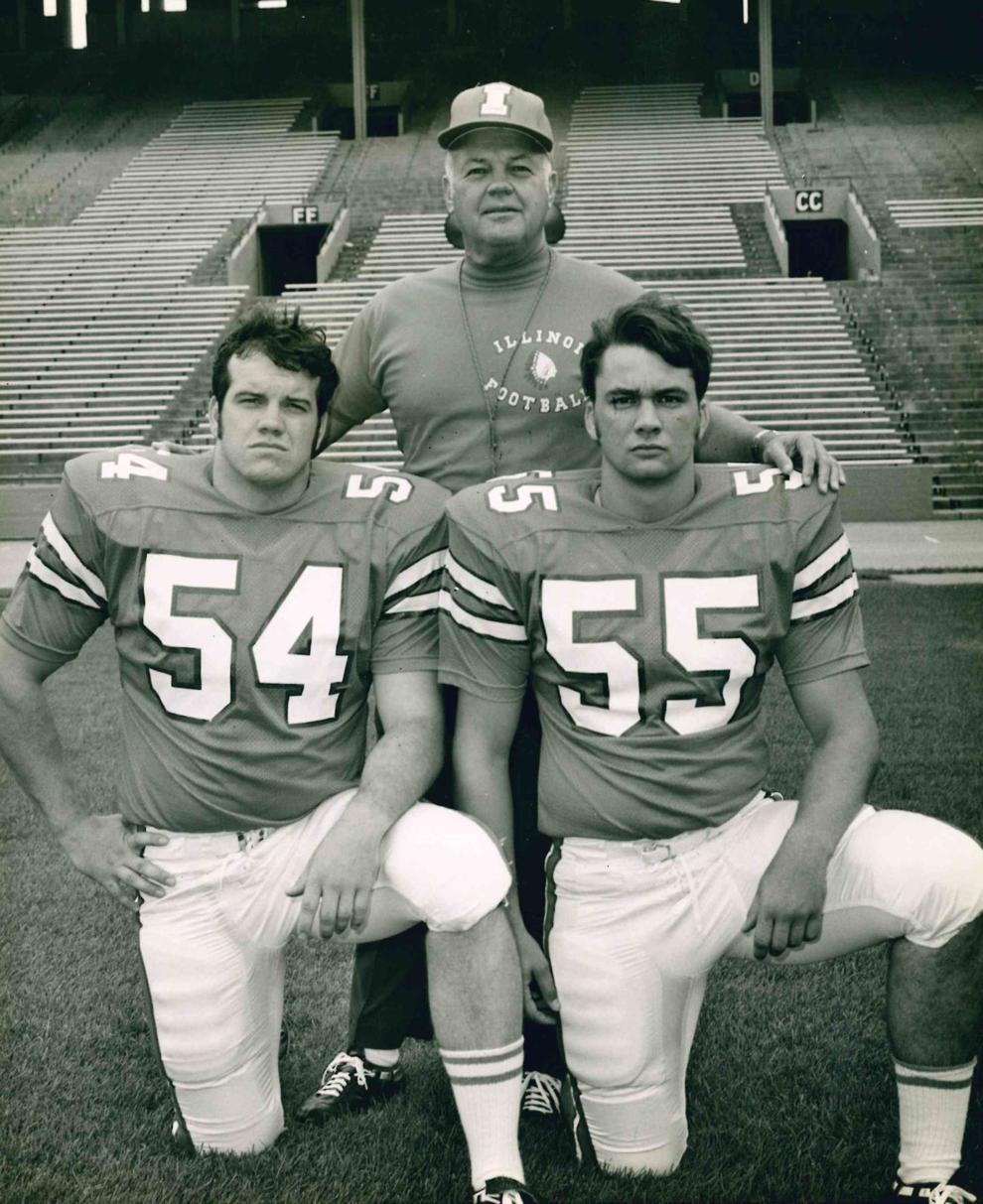 Rosy fans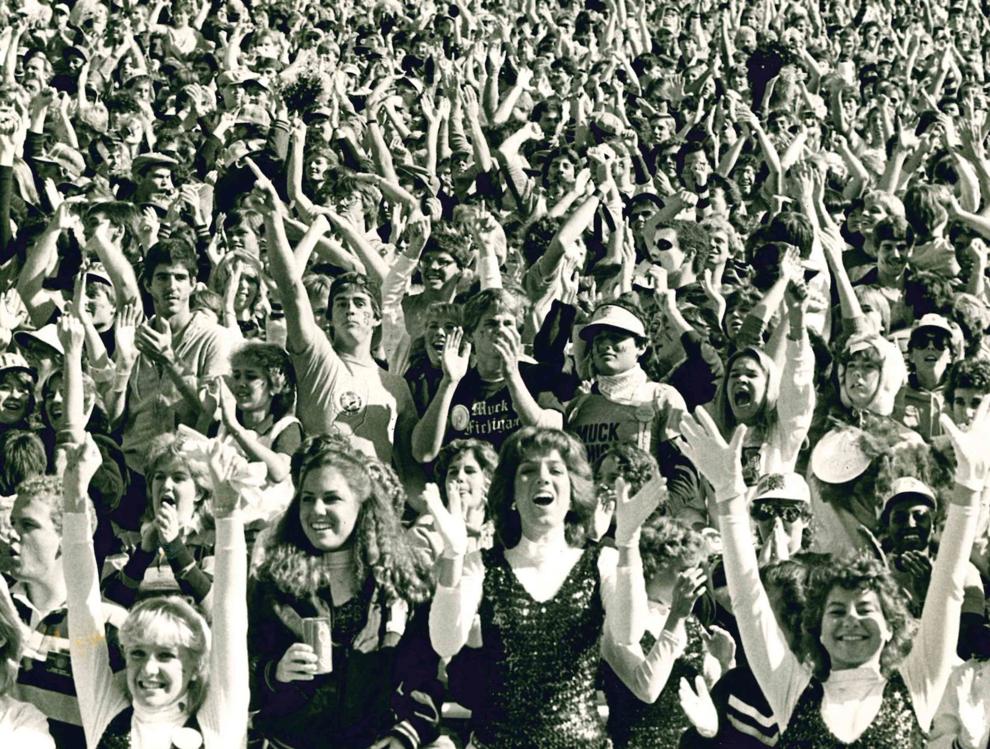 Team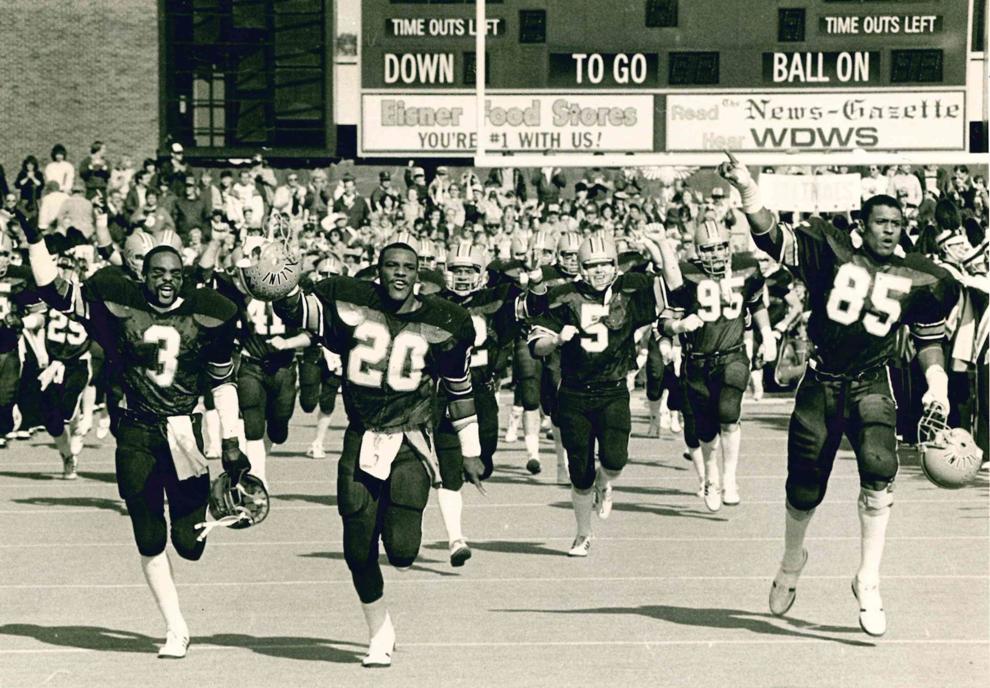 Contact Joey Wagner at (217) 421-6970. Follow him on Twitter: @mrwagner25