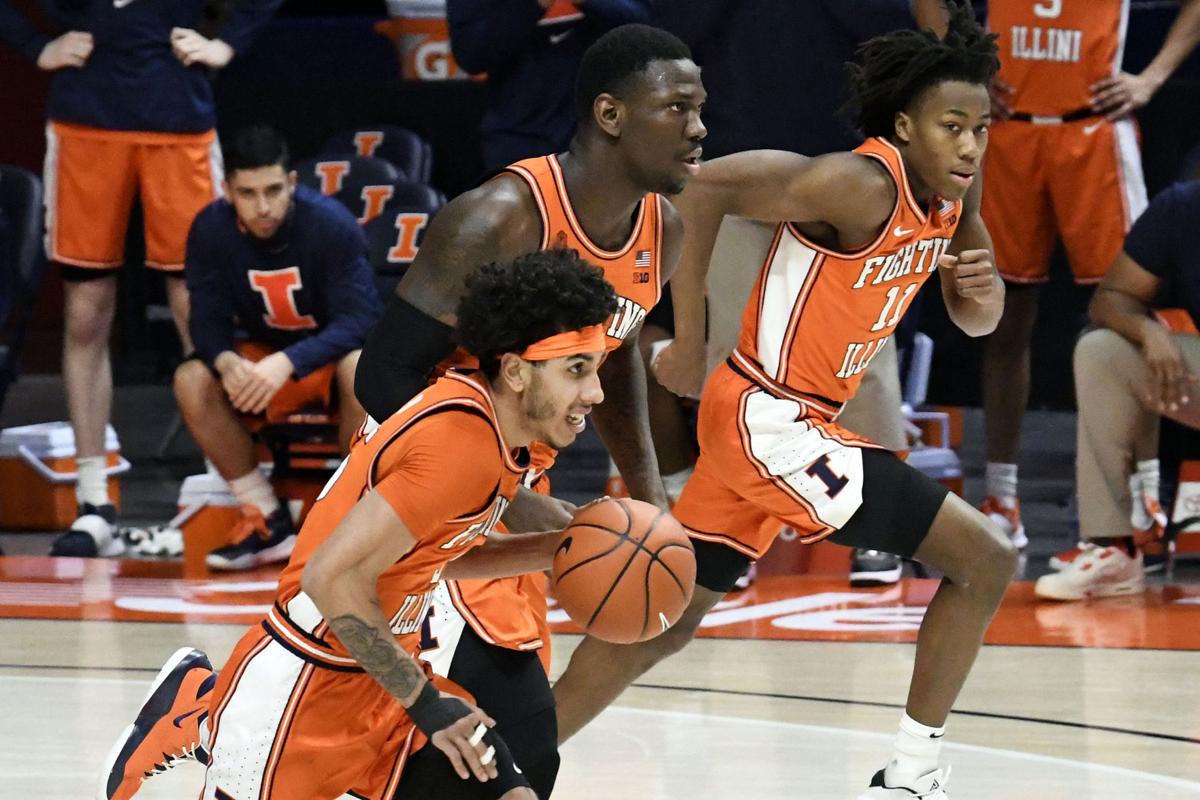 CHAMPAIGN — The Illinois men's basketball team will walk into one of the most dangerous arenas in college basketball for ranked teams when they enter Williams Arena, aka "The Barn," on the campus of the University of Minnesota on Saturday.
The Gopher handed No. 3 Michigan its only loss of the season on Jan. 16, 75-57. They controlled No. 4 Ohio State 77-60 on Jan. 3. No. 11 Iowa fell at The Barn on Christmas Day 102-95 in overtime.
Minnesota is 13-1 at home but is searching for its first road victory after an 0-8 start. The transformation the Gophers make between getting on and off of the road is hard to explain for Illinois head basketball coach Brad Underwood.
"I'm going to have to ask (Minnesota head coach Richard Pitino) what he does. If he feeds them or puts something in the water. I don't know what it is, but they're comfortable there," Underwood said. "They play a little differently there and they are electric in transition at home. When you start looking at their points for games at home versus on the road, they have a tremendous comfort level with what they have done shooting wise. Some teams have those unbelievable tendencies and they are a team that is one of those."
Marcus Carr leads the Gophers with 19.4 points per game but when Illinois defeated Minnesota 92-65 back on Dec. 15, the Illini were effective in limiting him. The standout redshirt-junior guard had 16 points on 3-for-13 shooting and 1-for-3 in his 3-point attempts. Carr was 9-for-10 from the free throw line and that's something Underwood wants his team to avoid on Saturday.
"We put him on the foul line a lot and he is a really good player. He's one of those guys that you look up and, all of a sudden, he had 16 points," Underwood said. "He's going to have those games and you have to limit him and make his touches hard and make his shots hard. He scores it as effectively going to the basket as he does from 3. He is a clutch performer and makes a lot of big shots for them. (We) can't give him gifts by putting him on the fall line and letting him chip away by shooting free throws."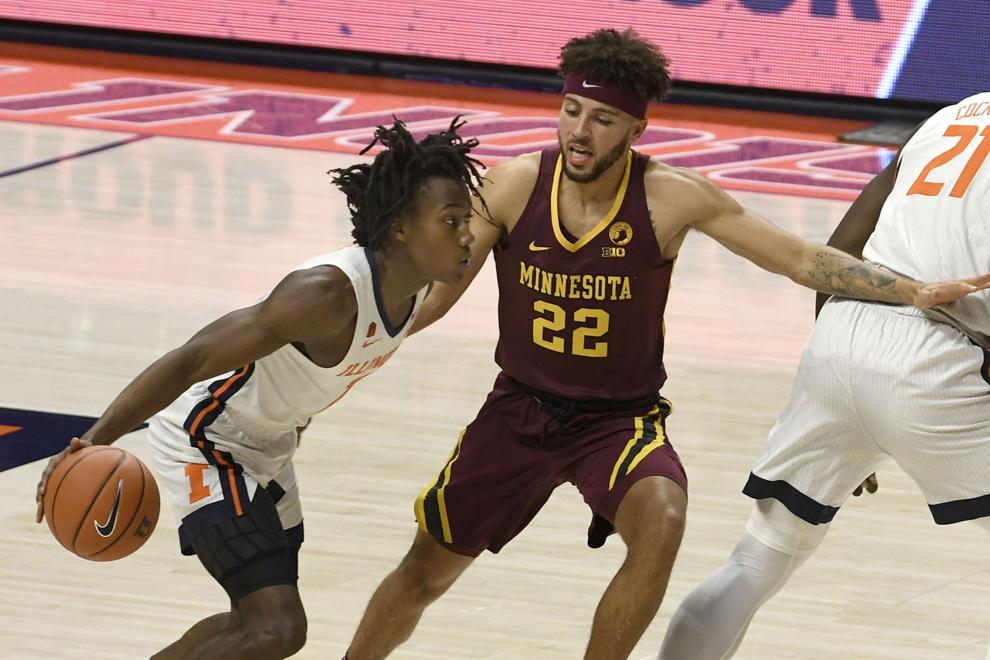 Since Illinois' first meeting with the Gophers, Minnesota has indefinitely lost co-captain and defensive standout Gabe Kalscheur to a broken hand injury. He had been adding 9.2 points and 2.9 assists per game. Sophomore Tre' Williams has picked up his minutes in recent games.
"Adding Williams to the lineup has given them some athleticism and some tremendous energy," Underwood said. "They are an NCAA tournament team and are a team that is capable of beating anyone in this league, as they have already proven."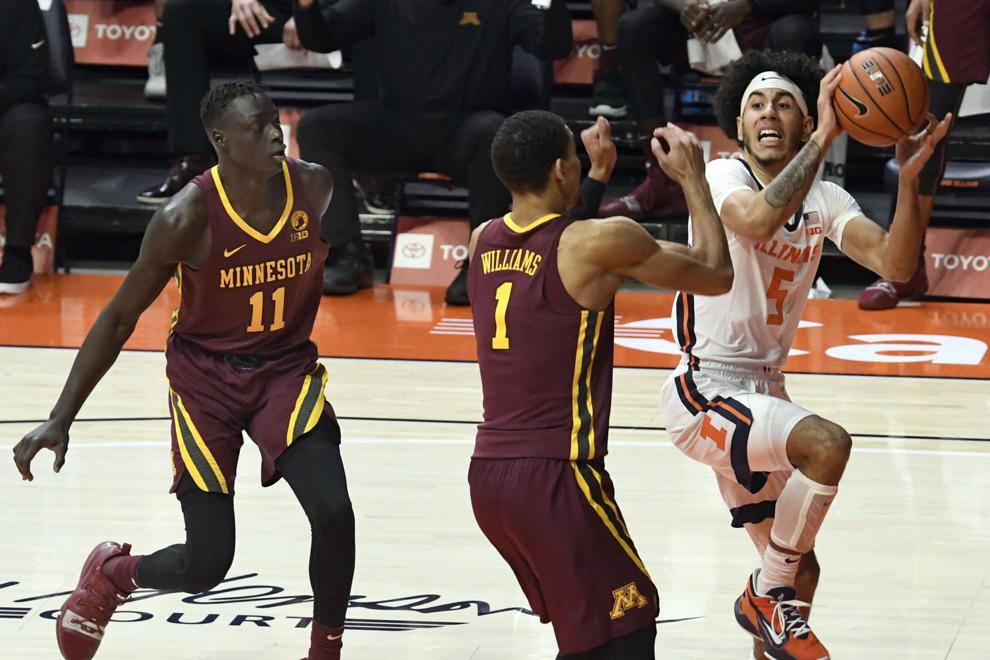 Minnesota's home success is all the more impressive to Underwood because the absence of home crowds due to the COVID protocols allows visiting teams to respond easier to momentum changes.
"It is easier to go to opposing places (this season). You can talk about momentum swings. I notice the momentum swings in a game are easier to stop (without the fans). If you are on the road and you have The Barn full, it gets pretty hard because that place gets going so it's hard to stop a run," Underwood said.
"That is the challenge of getting better. Go pick any game you want to watch and that's just basketball," he said. "When I talk about those inconsistencies (in our play), I talked about it because it's areas that I want to get better in. I'm always trying to play the perfect game, but so is the other team. Every game has (those inconsistencies), and it is a part of basketball. That's what drives me to get these guys to play better."
Minnesota at No. 5 Illinois
WHEN: Saturday at 2:30 p.m.
WHERE: Williams Arena in Minneapolis
TV: Fox (Brandon Gaudin & Stephen Bardo)
RADIO: Illini Sports Network
RECORDS: Illinois 15-5, 11-3; Minnesota 13-9, 6-9
OF NOTE: Illinois' 11-3 conference record is its best through 14 games since the 2005 Big Ten championship team started 14-0 en route to a 15-1 league record. Illinois leads the all-time series with Minnesota 116-66 and has won the last two meetings. Minnesota is 5-4 against ranked opponents this year. Marcus Carr's career scoring average of 17.1 points per game ranks him 10th all-time for the Gophers.
Probable starters
G — Trent Frazier 6-2, Sr. 10.0
G — Ayo Dosunmu 6-5 Jr. 21.3
G — Adam Miller 6-3 Fr. 8.7
F — Jacob Grandison 6-6 R-Jr. 3.5
C — Kofi Cockburn 7-0 So. 17.4
G — Marcus Carr 6-2 R-Jr. 19.4
G — Jamal Mashburn Jr. 6-2 Fr. 6.7
G — Tre' Williams 6-5 So. 4.3
F — Brandon Johnson 6-8 R-Sr. 8.9
C — Liam Robbins 7-0 Jr. 12.3
Kofi Cockburn 2 020621.JPG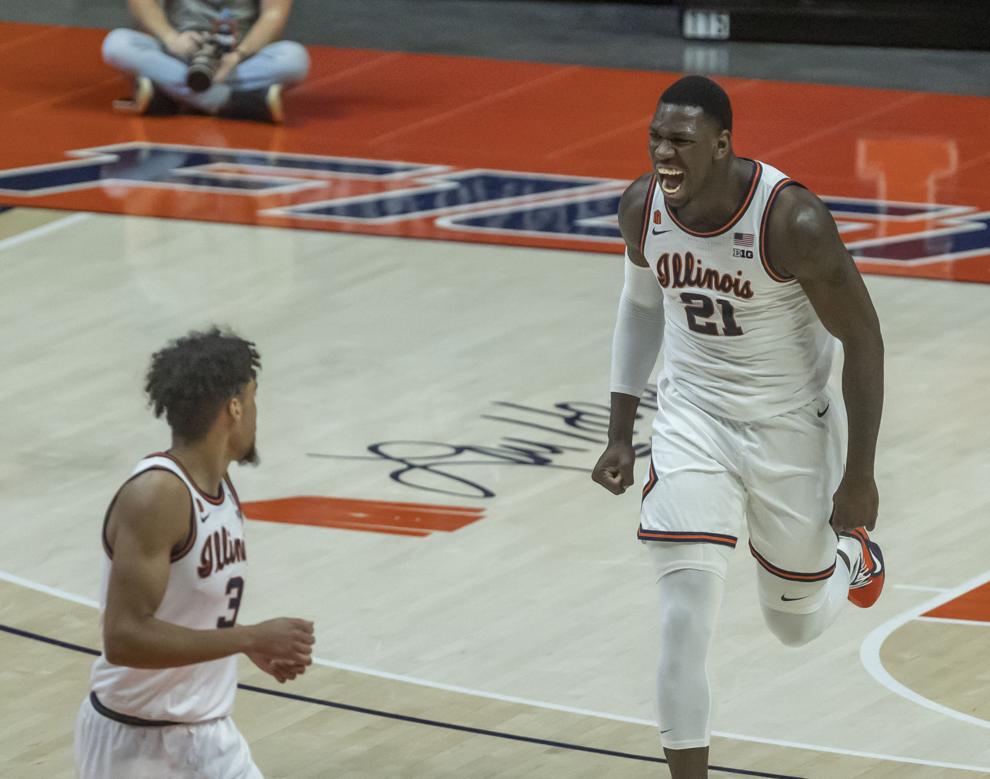 Kofi Cockburn 1 020621.JPG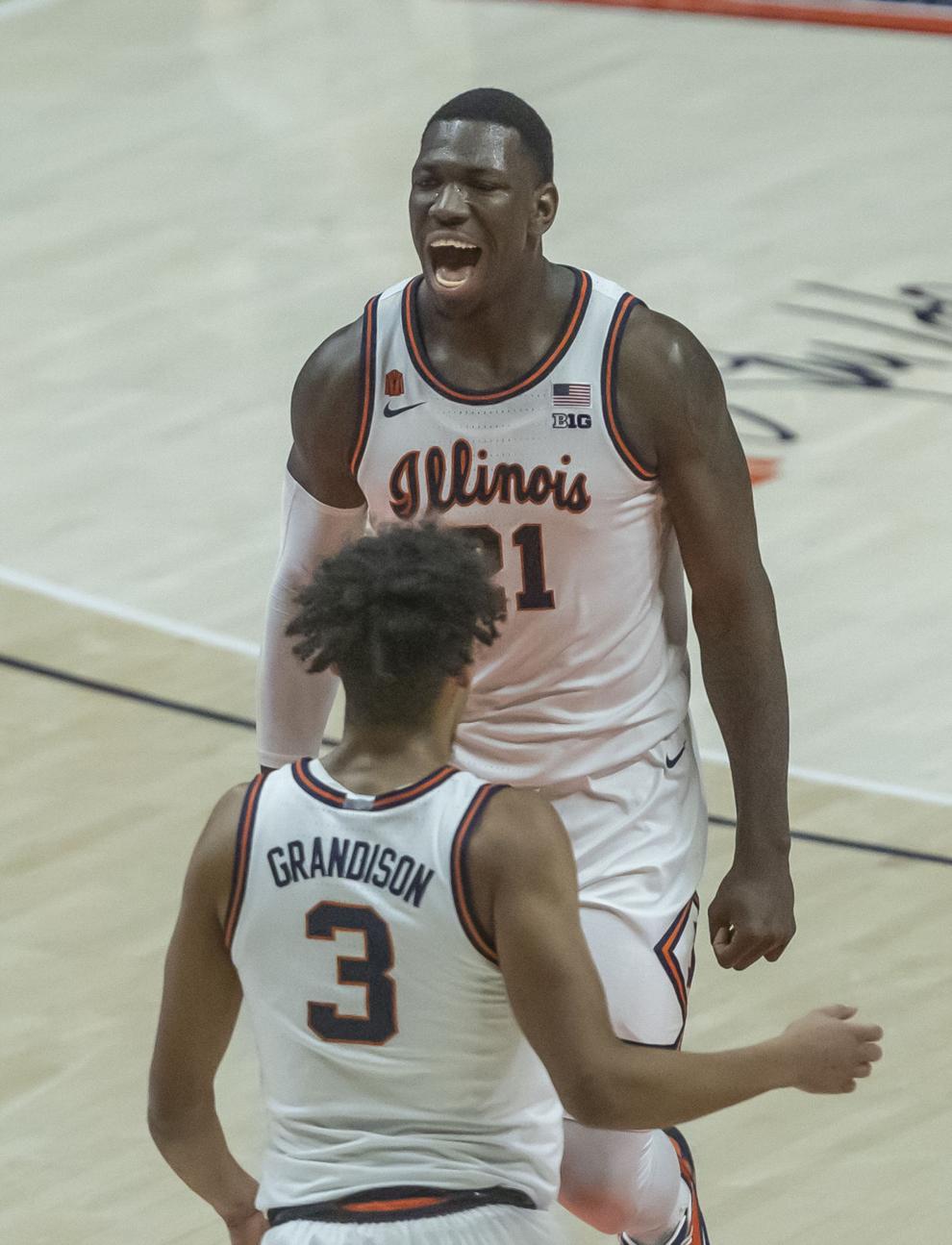 Kofi Cockburn 3 020621.JPG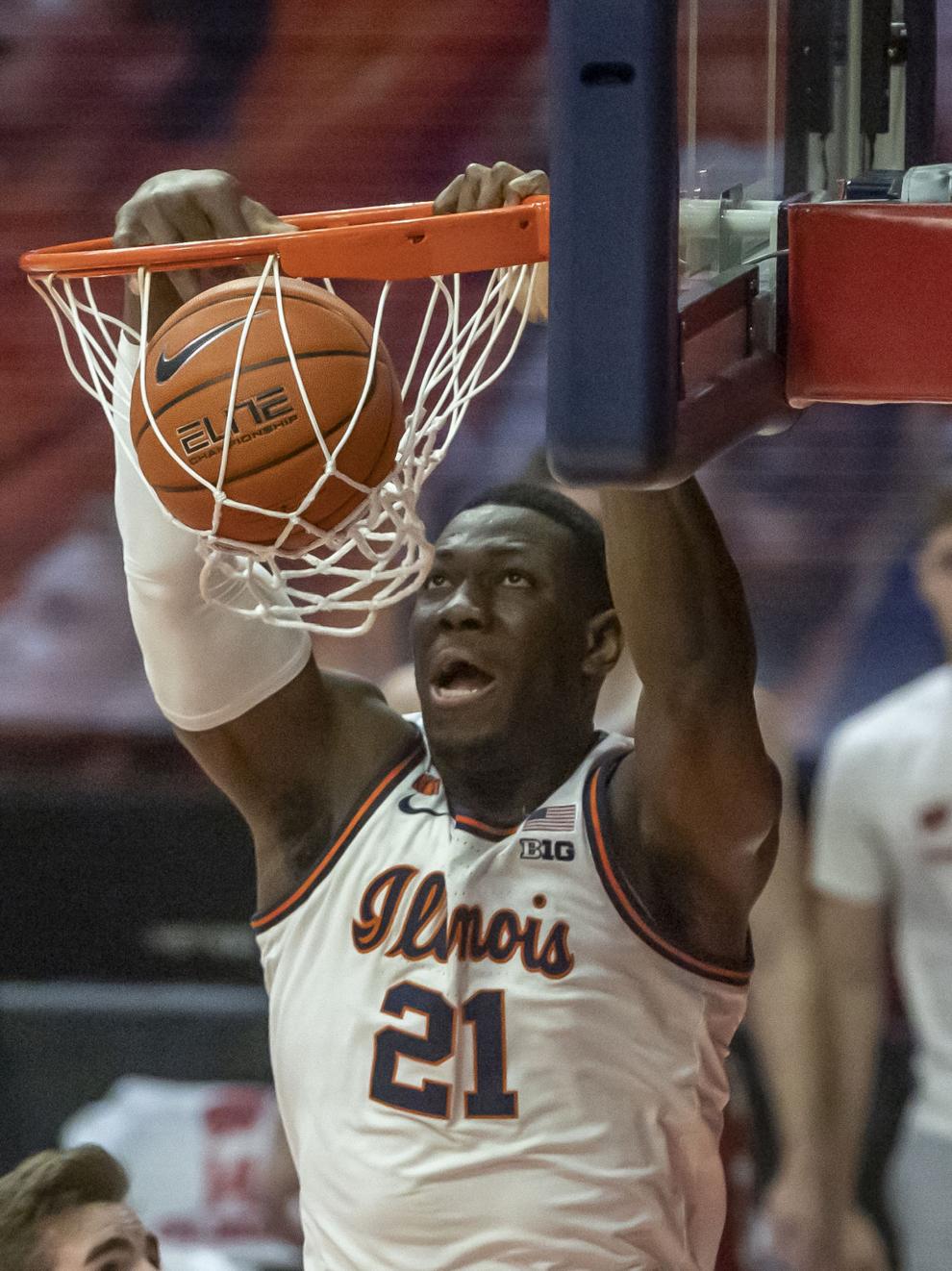 Adam Miller 1 020621.JPG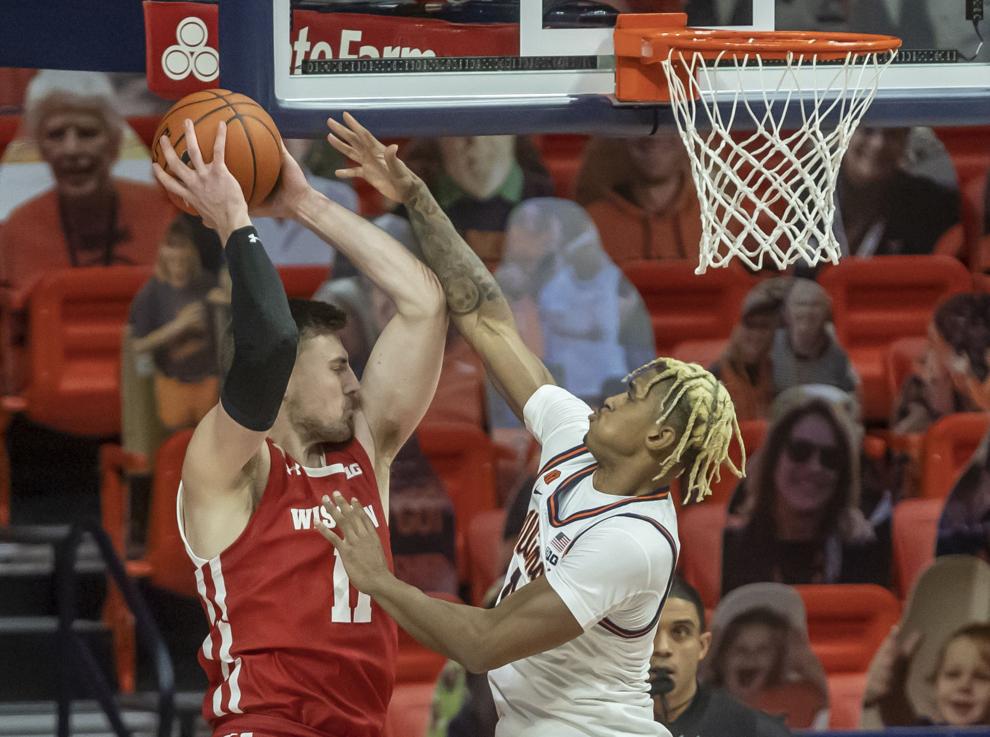 Andre Curbelo 1 020621.JPG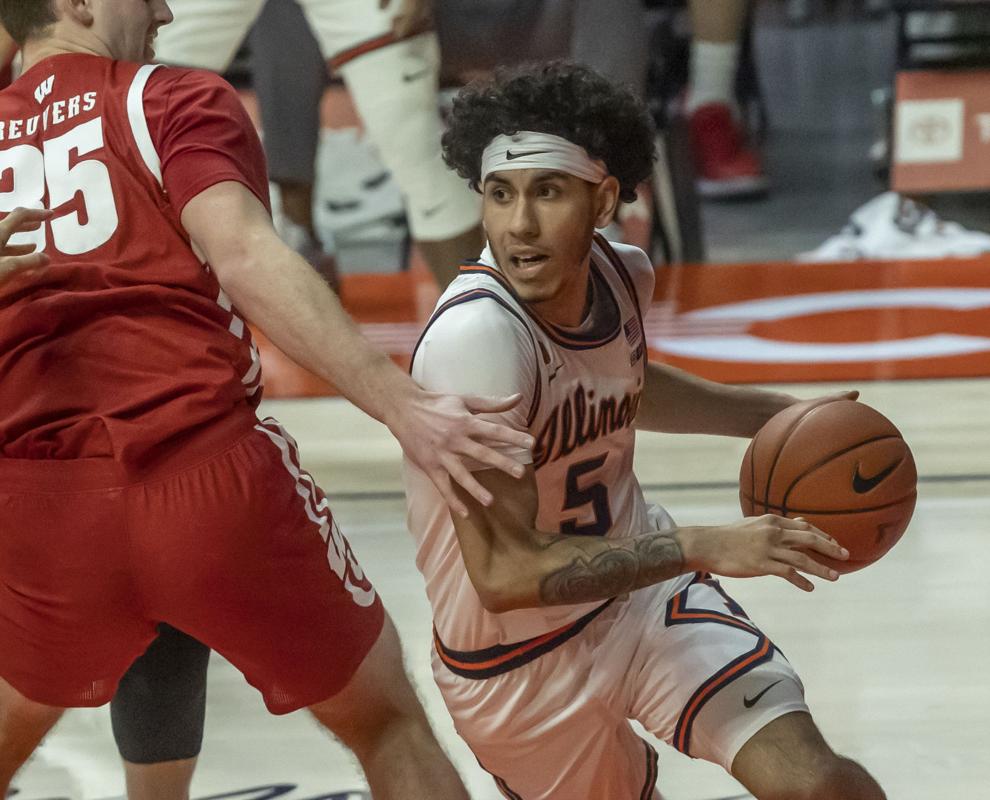 Ayo Dosunmu 1 020621.JPG
Ayo Dosunmu 2 020621.JPG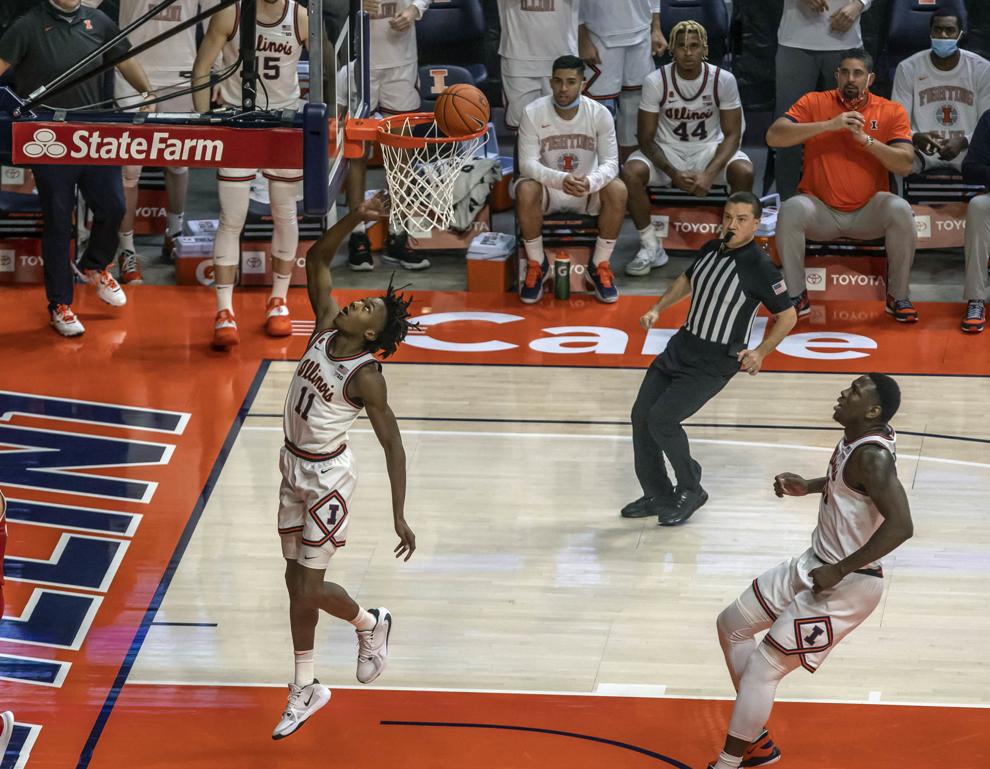 Brad Davison 2 020621.JPG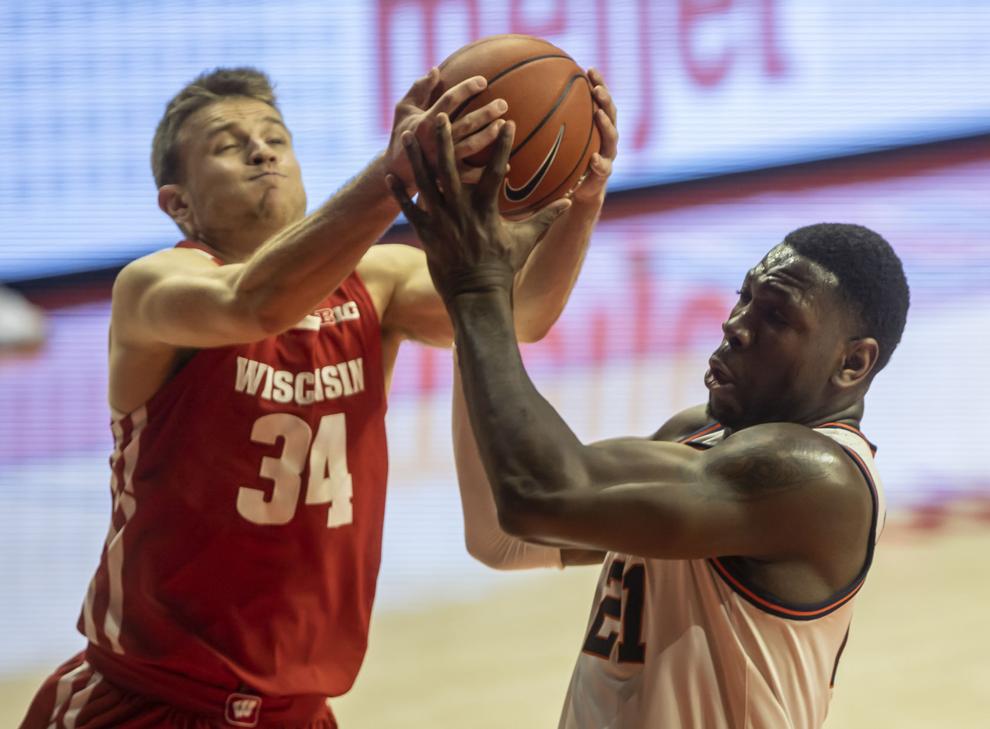 Brad_Underwood 020621.JPG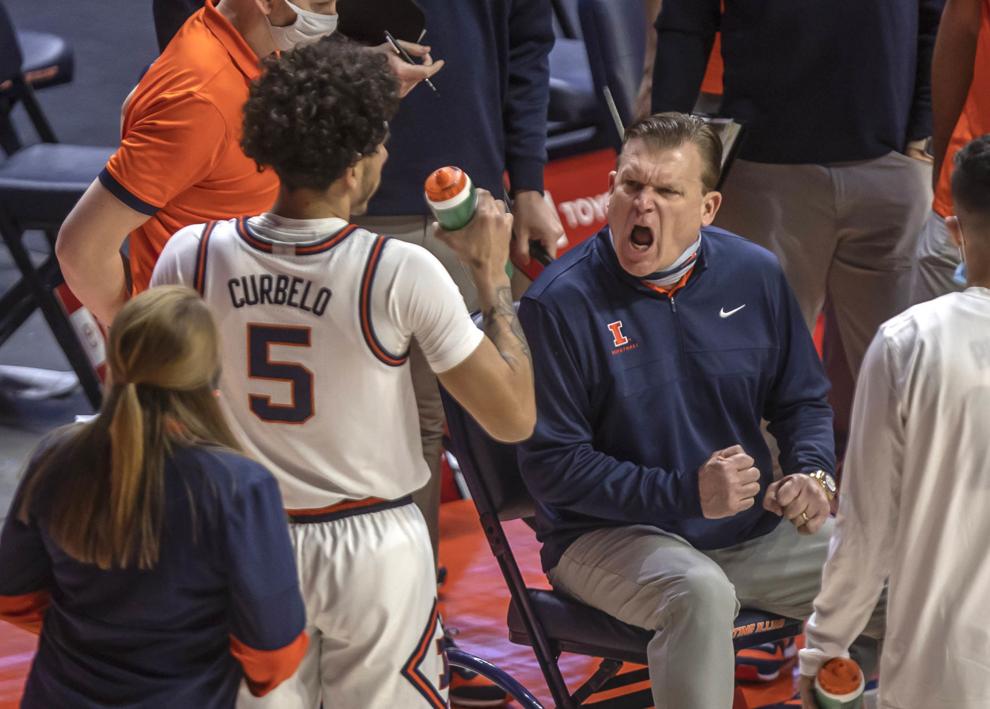 Da'Monte Williams 1 020621.JPG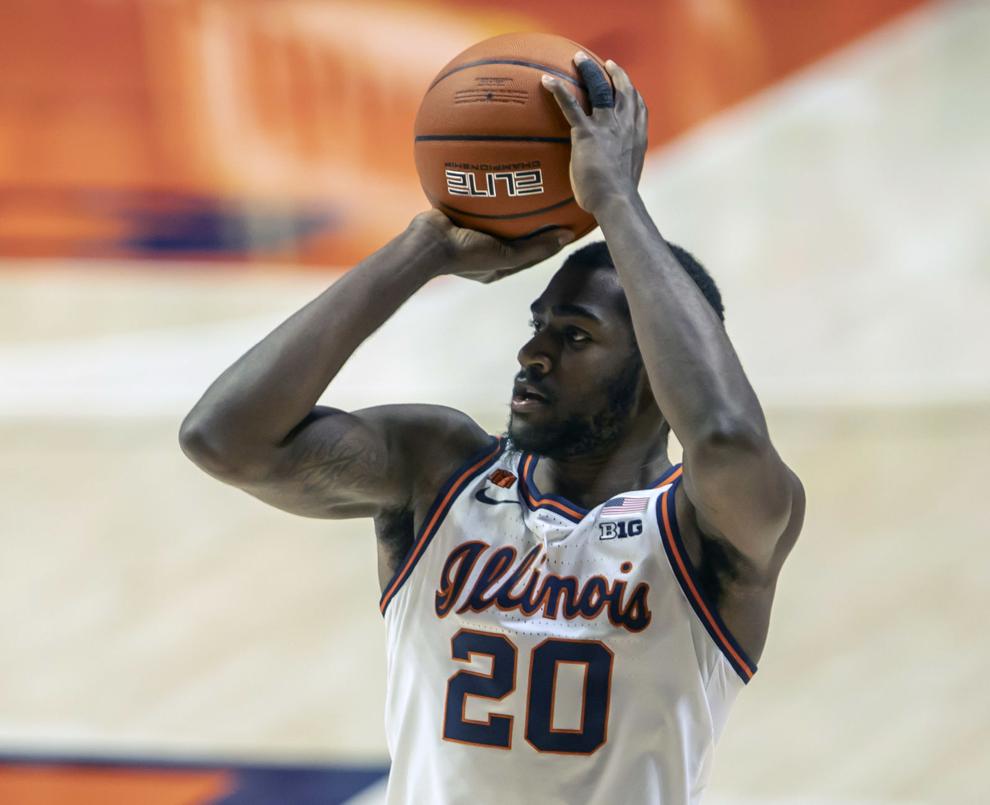 D'Mitrik Trice 1 020621.JPG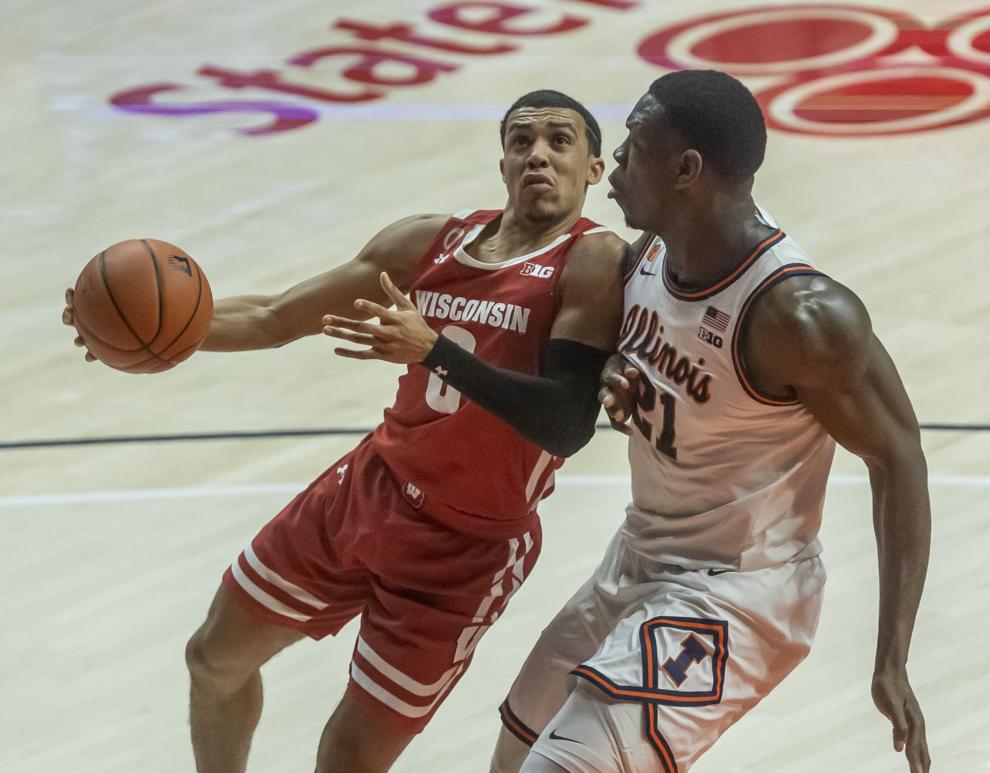 Giorgi Bezhanishvili 1 929621.JPG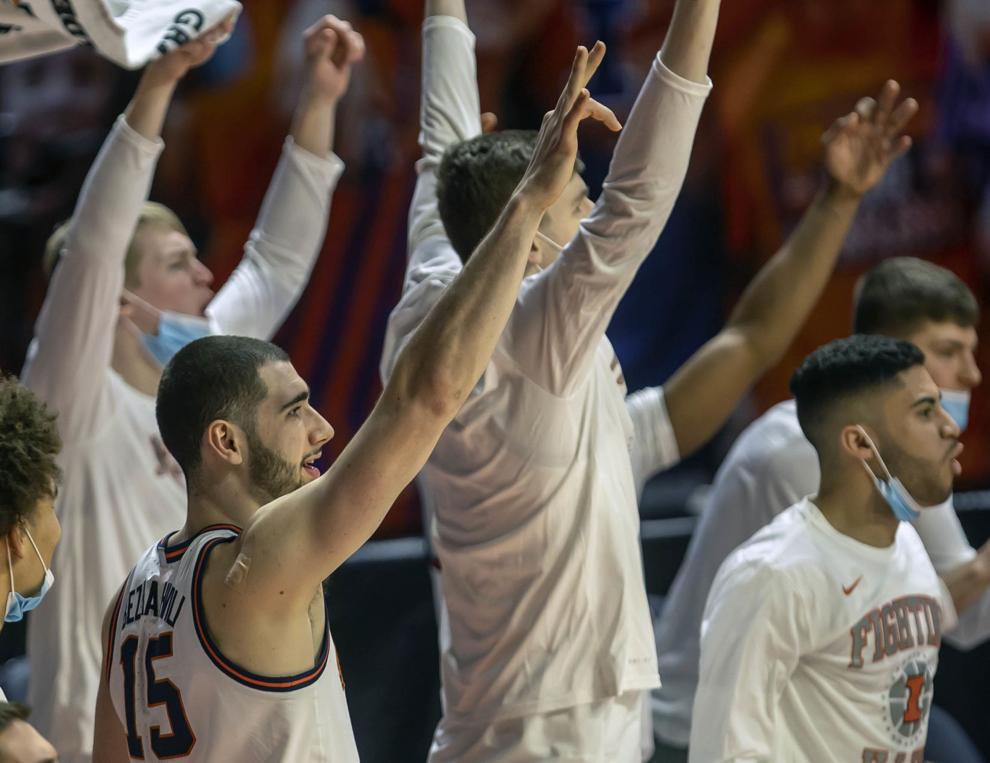 Giorgi Bezhanishvili 2 020621.JPG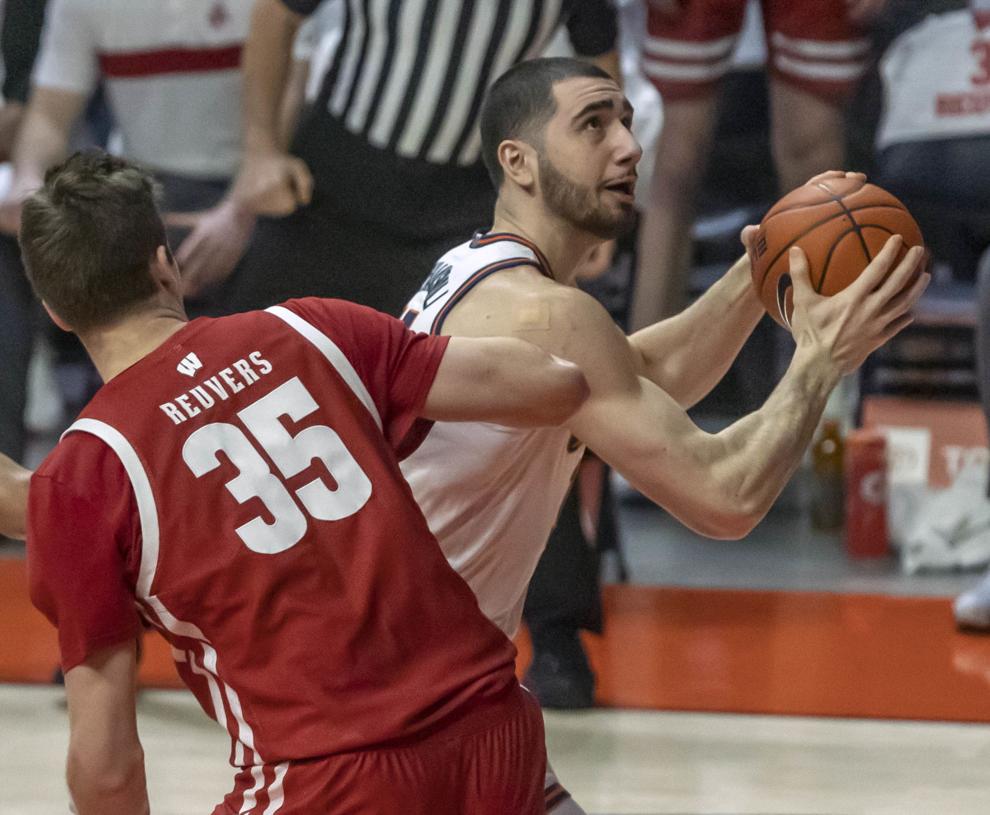 Micah Potter 2 020621.JPG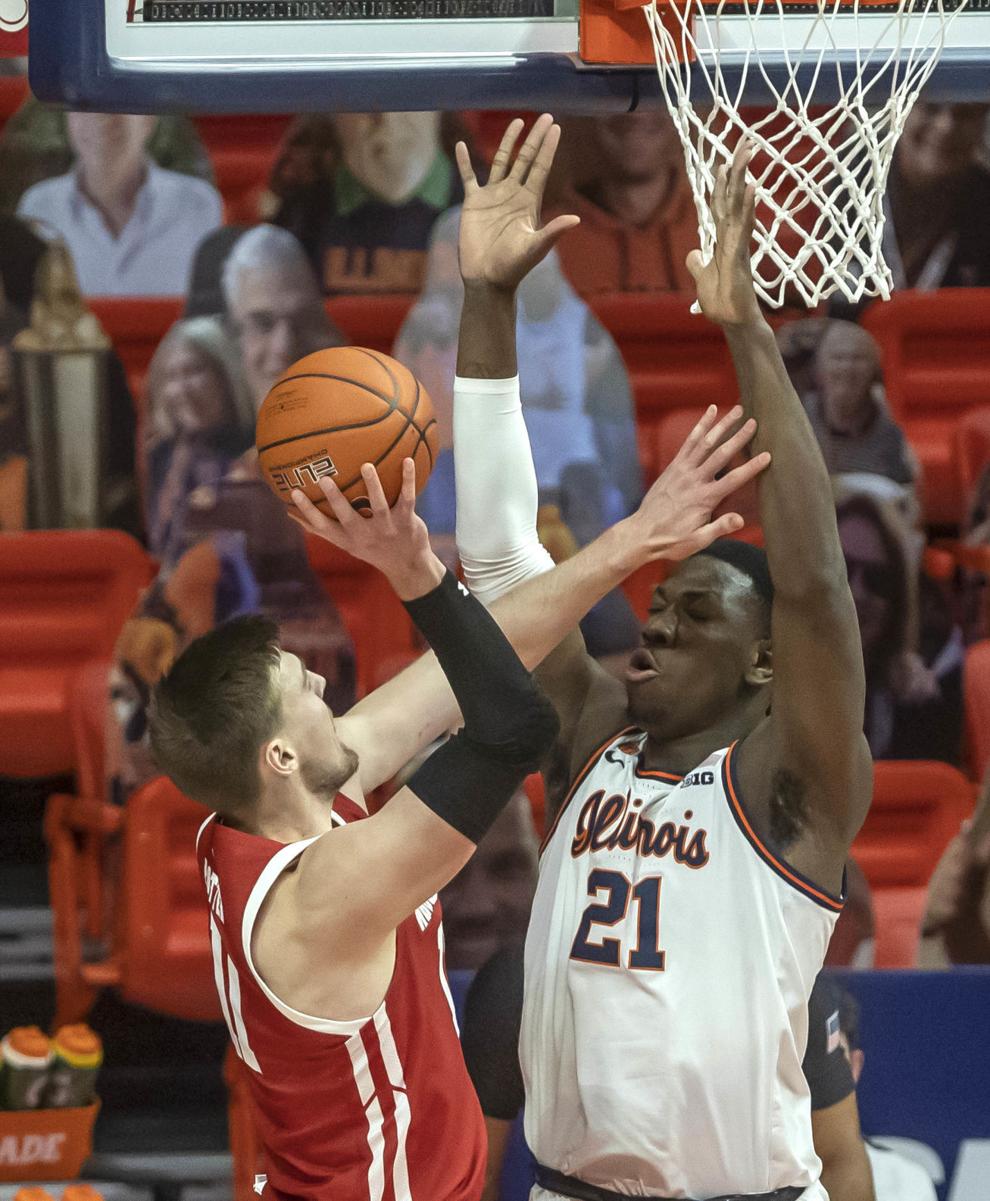 Underwood_Brad 020621.JPG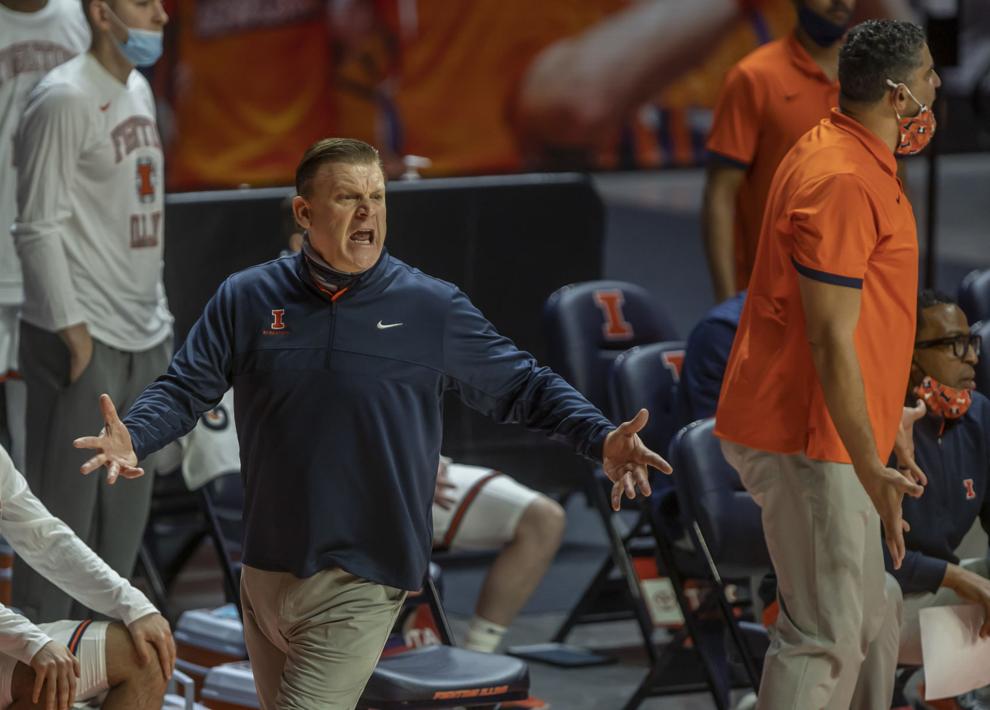 Contact Matthew Flaten at (217) 421-6968. Follow him on Twitter: @MattFlaten