CHAMPAIGN — Adam and Andre or Andre and Adam?
"It doesn't really matter because all I'm thinking about right now is our first game and how we're going to approach the game and continue to get better so we can win a national championship," Curbelo said. "I'll leave that up to you."
"They complement each other and that's really exciting for what they're both going to bring to the table this season," Illinois head coach Brad Underwood said. "They're both going to be leaned on heavily at a very young age and yet they both have a maturity about them that's beyond their years."
Of course, this Illini team is more than just Adam and Andre. There's Ayo, Kofi, Trent, Giorgi and Da'Monte. The whole band is here, but the two freshmen guards will be linked together for their time in Champaign in the minds of many fans.
Curbelo is the flashy-passing, crafty-scoring guard from Long Island Lutheran High School in New York. According to 247Sports, he was the No. 44 player in the nation in the Class of 2020 and the No. 8-ranked point guard who in the end chose Illinois over Miami and a slew of other options. He averaged 16.7 points, 8.1 assists, 7.6 rebounds and 3.6 steals as a senior at LuHi and got national recognition after a win against the Sierra Canyon and Bronny James, the son of NBA superstar LeBron James.
Miller was also a four-star guard who started his high school career at Peoria Manual before playing his final three years at Chicago Morgan Park. Landing him was a big get for Underwood on several levels, one being in-state recruiting. He was ranked No. 33 in the Class of 2020, according to 247 sports and the No. 6-ranked shooting guard after averaging 27.4 points, 6.3 rebounds, 5.6 assists, and 2.3 steals as a senior.
Those two are joined by three-star forward Coleman Hawkins and center Brandon Lieb in the four-person recruiting class.
"They're very, very close," Underwood said. "They've got a great relationship. You can tell they like each other a lot. They get matched together in practice. It's fun to see that kind of synergy between them. They're such different players and that's why it fits."
Curbelo and Miller are roommates in Champaign and spend plenty of time together. Sometimes that time is simply being in a car on the way to get food or listening to music. Basketball isn't always the topic of those car rides. 
Basketball, though, is what brought them together in Champaign. They both understand what each other is going through in adapting to the college game.
"Having somebody there, it's like having a brother," Miller said. "When you get in trouble, you have somebody right there to help you. When you need something, I got you. When he needs something, he's got me. I'm just glad to be able to have somebody and not be in this journey alone."
They usually play on the same team in practices and are tasked with stopping Ayo Dosunmu and Trent Frazier on the other team. Easy? Nope. But it's a learning experience for a season that can begin on Nov. 25. 
Curbelo and Miller are learning each other. Where does Miller, a supremely talented shooter, like to receive the pass before his shot? There's a science behind it and a chemistry that allows for a team to take off in the weirdest season yet.
"He's such a great shooter that my ability to drive and play with the screens and look for my shooters and my bigs, I think me and him are going to play a big role on the team this year even though we're freshmen," Curbelo said. "Coming in I think everybody is going to have their eyes on Dos and Kofi and all those others guys. I think me and him can do really, really big things for the program."
---
31 amazing Illini basketball history photos
1987
Ask Kendall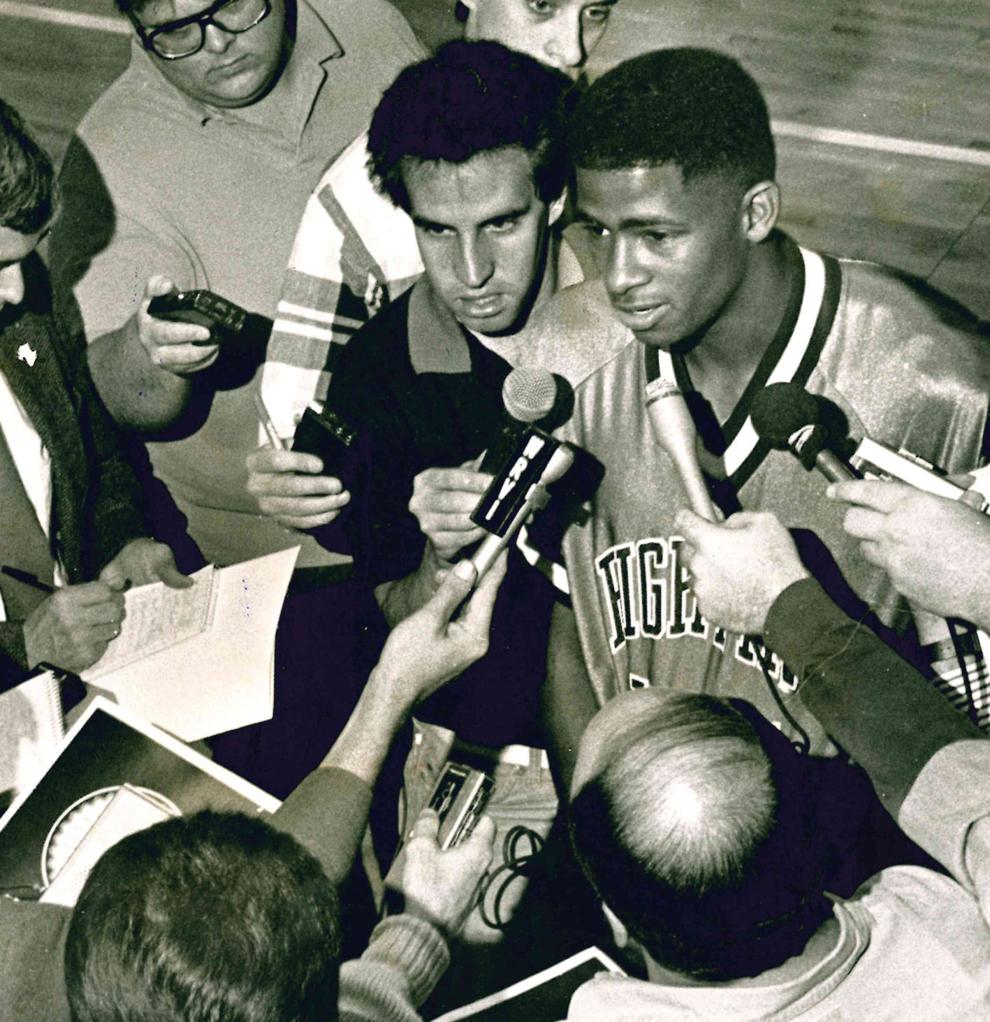 Big Reach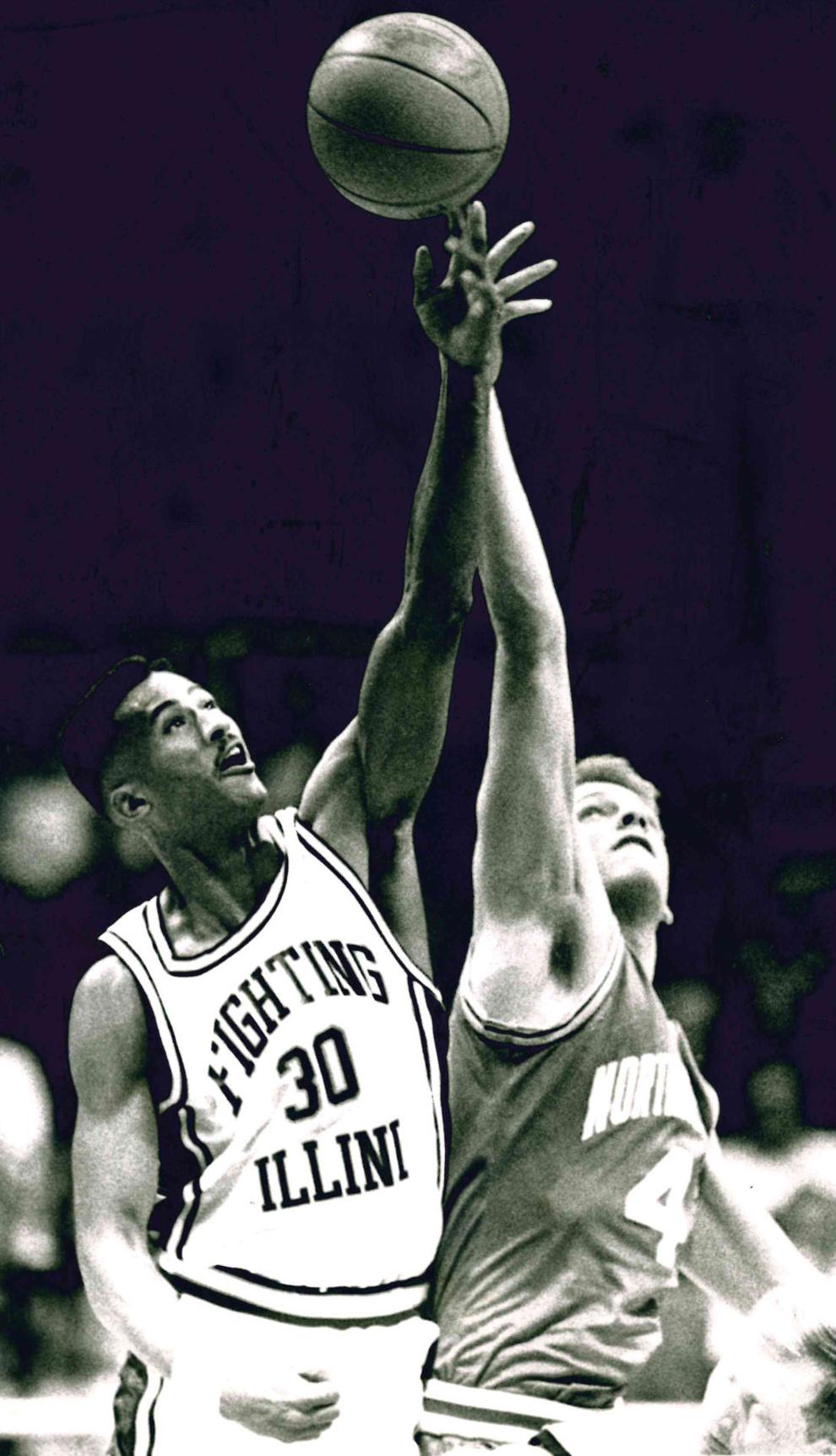 Celebrate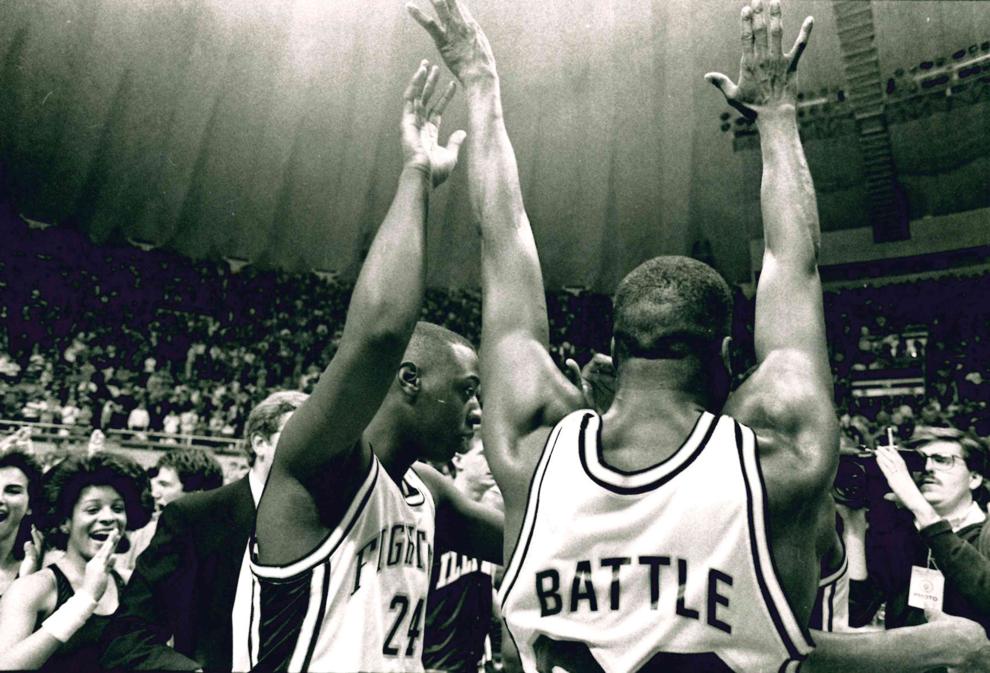 Lou Henson in 1993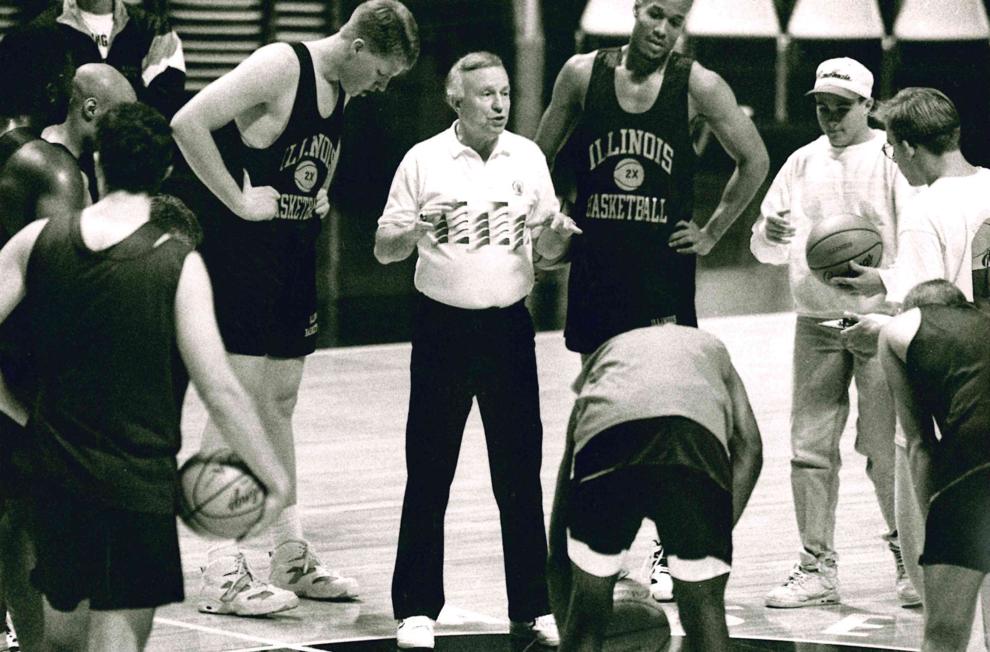 Cheerleading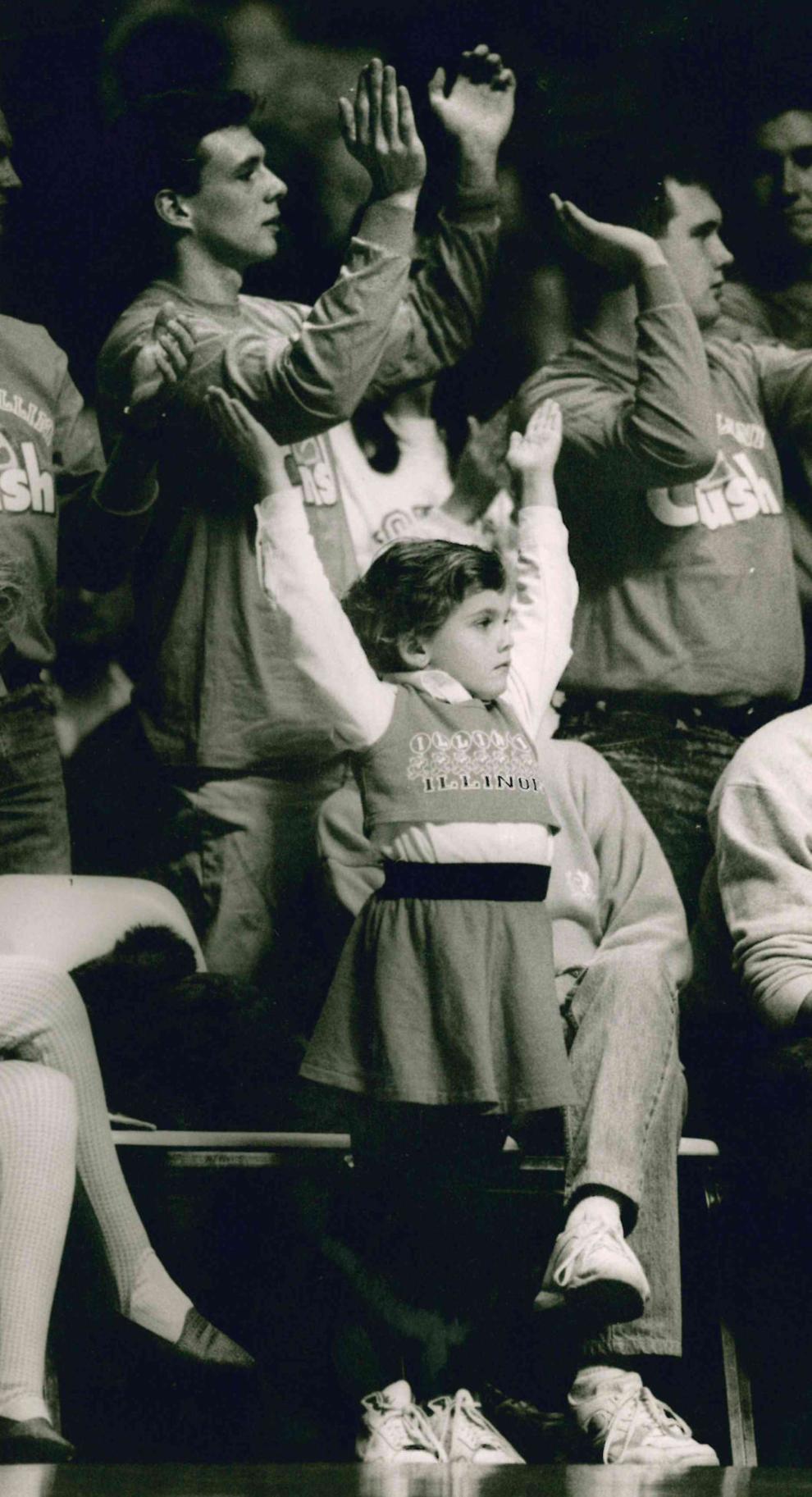 Chief Illiniwek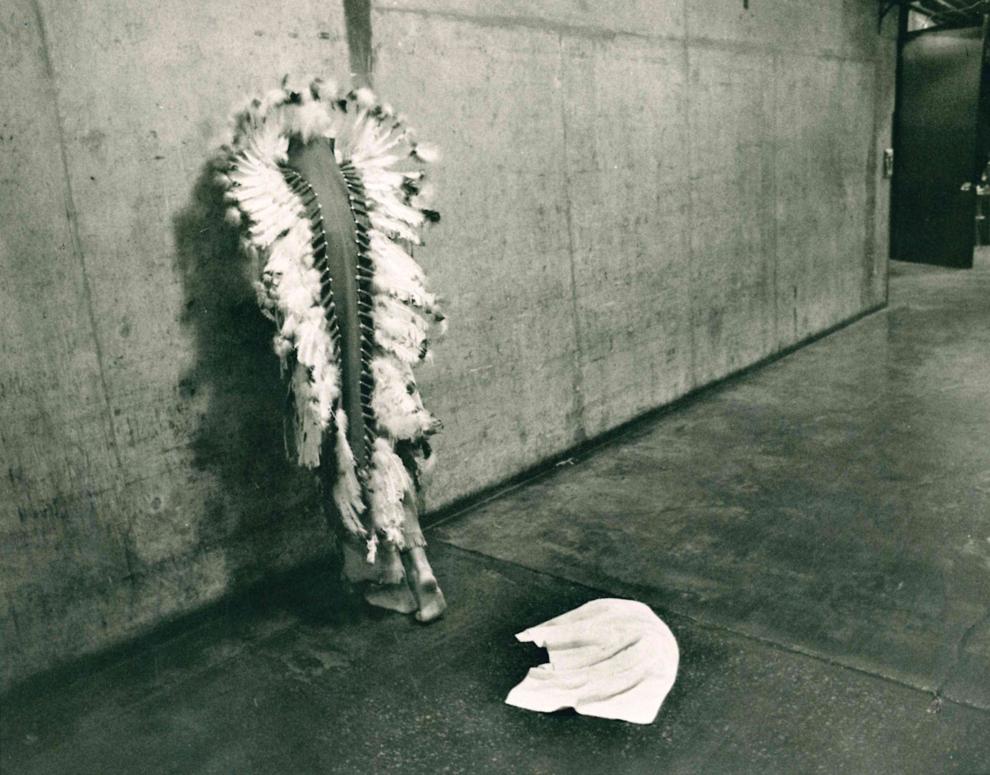 Coming through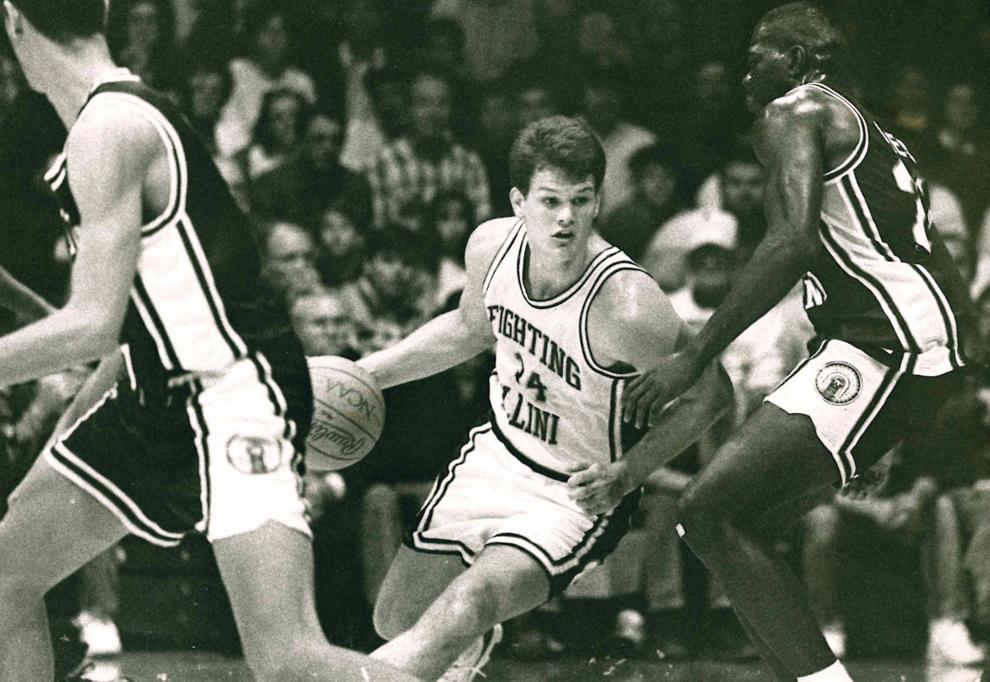 Distraction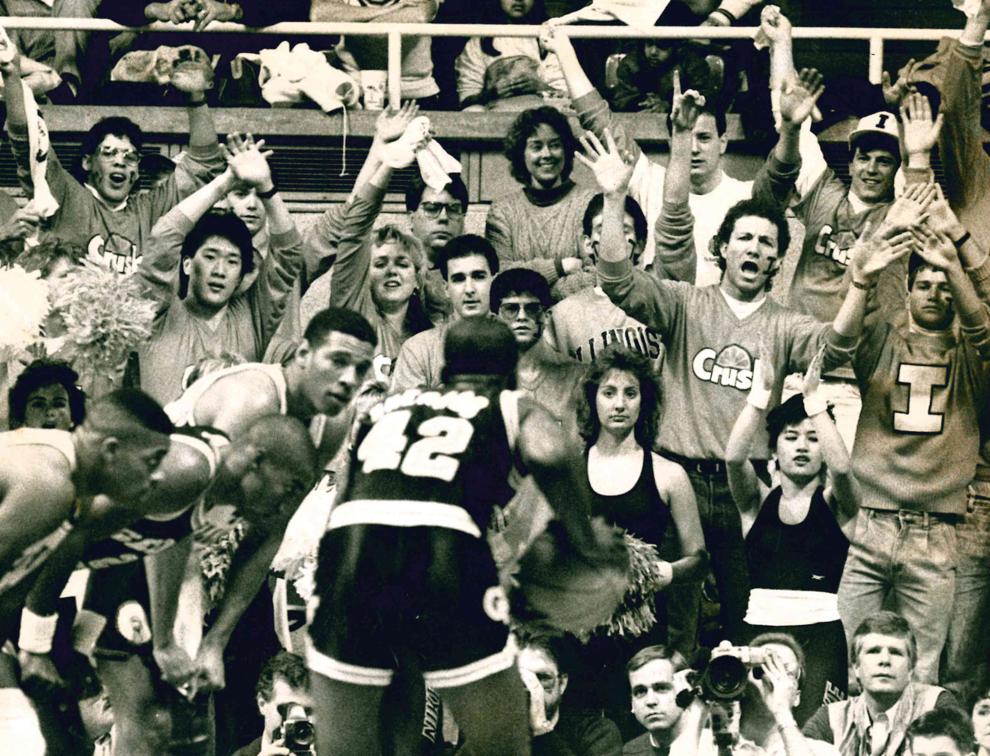 Easy does it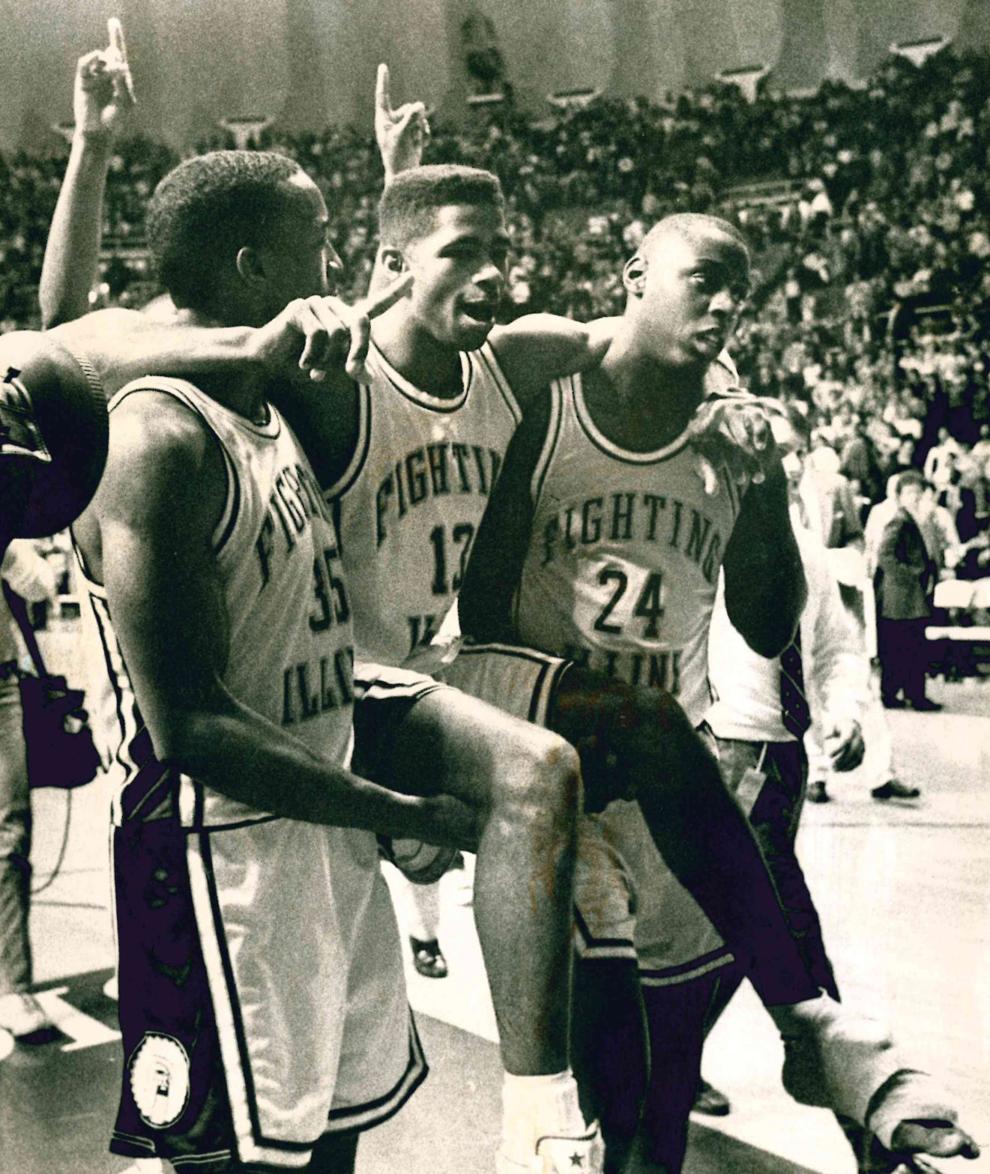 Efrem Winters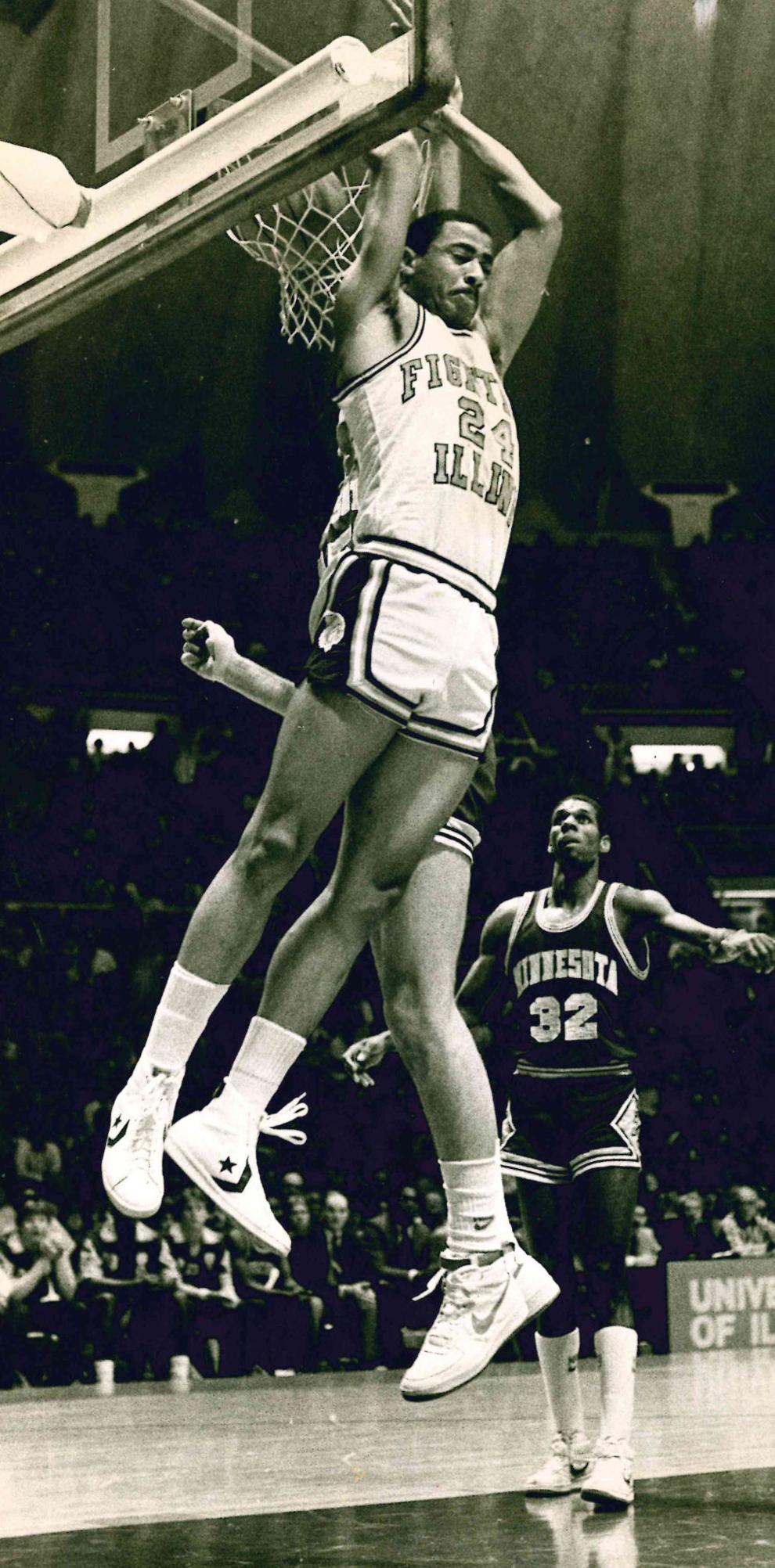 Efrem Winters
Fierce Rebound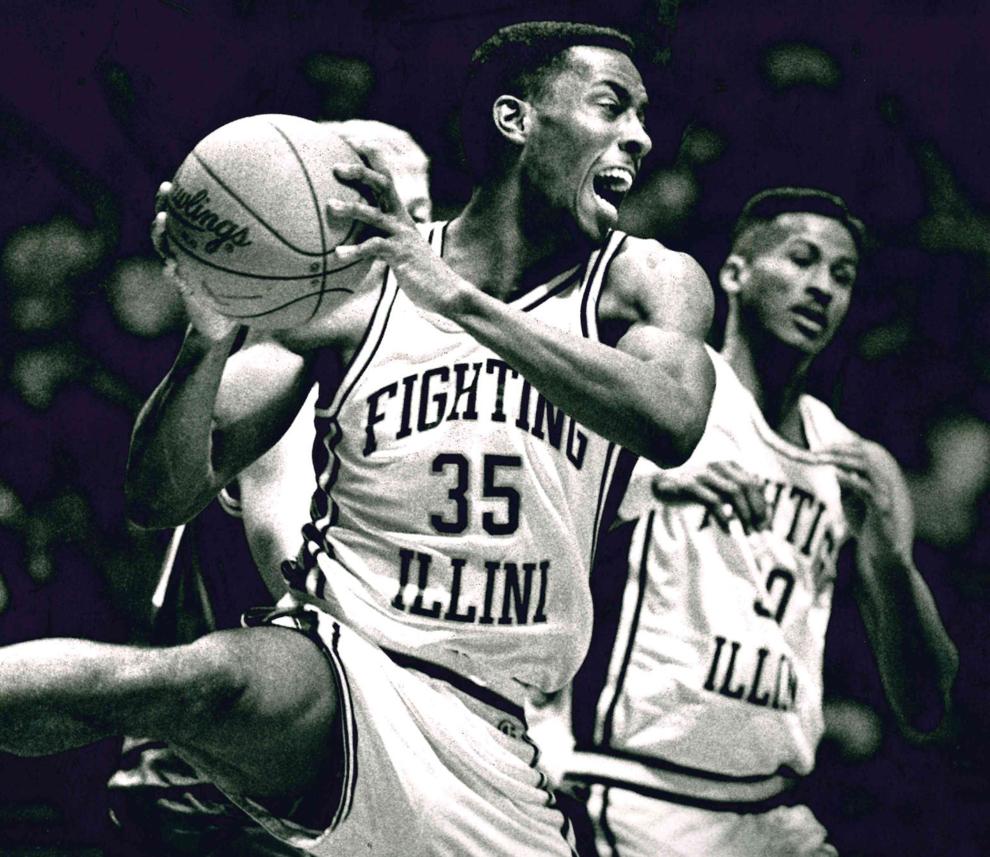 Free for all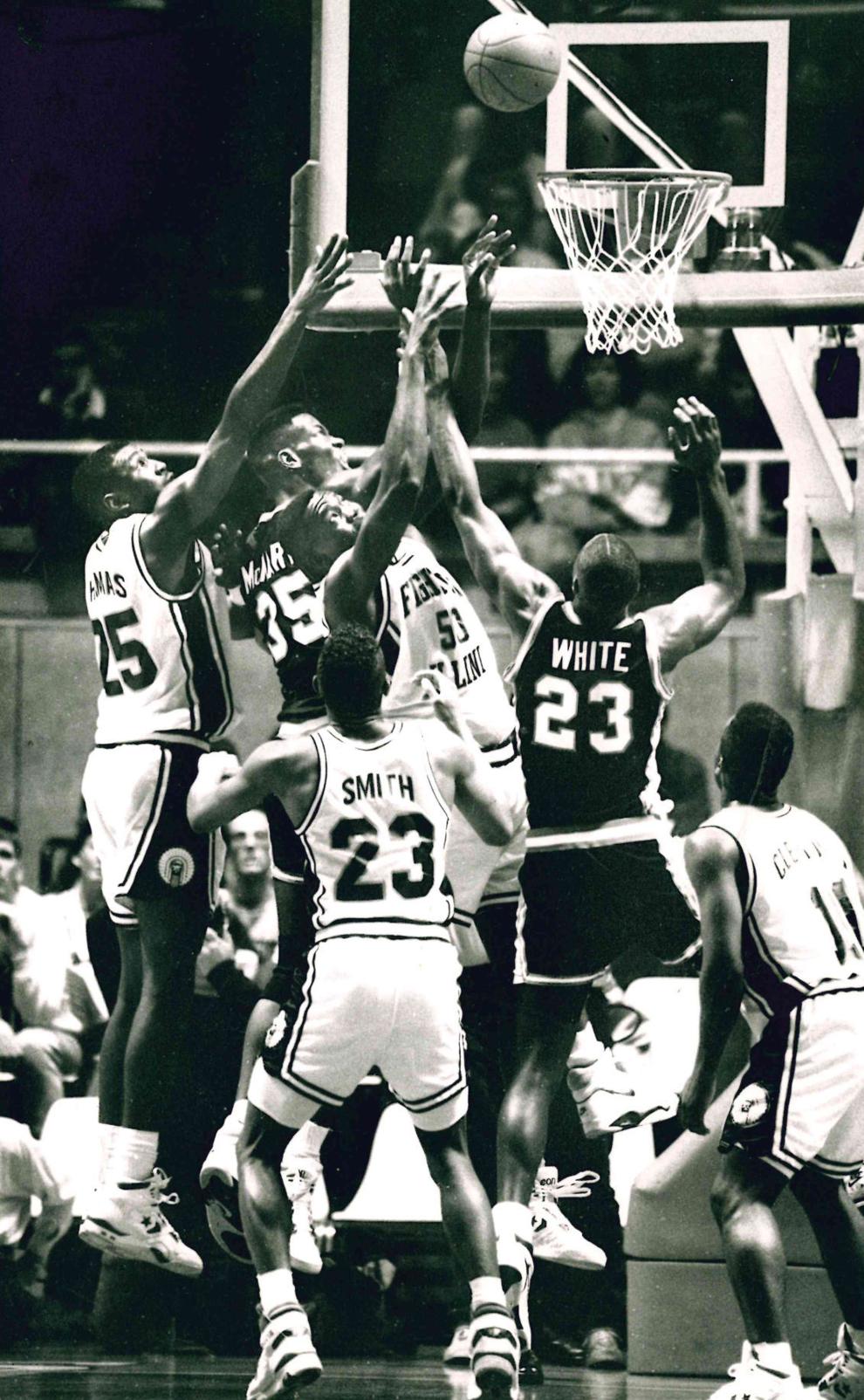 Getting physical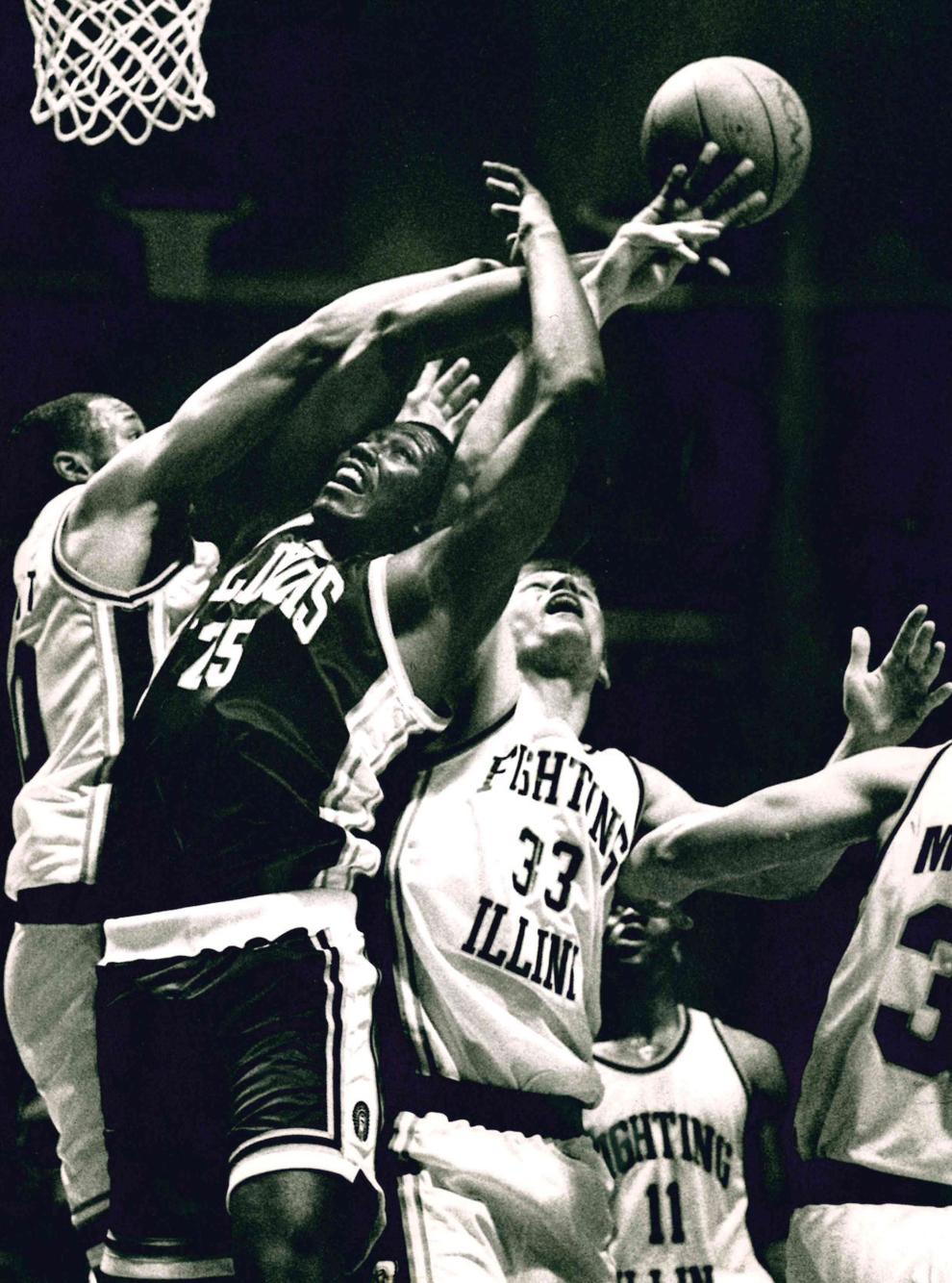 Hero of the hour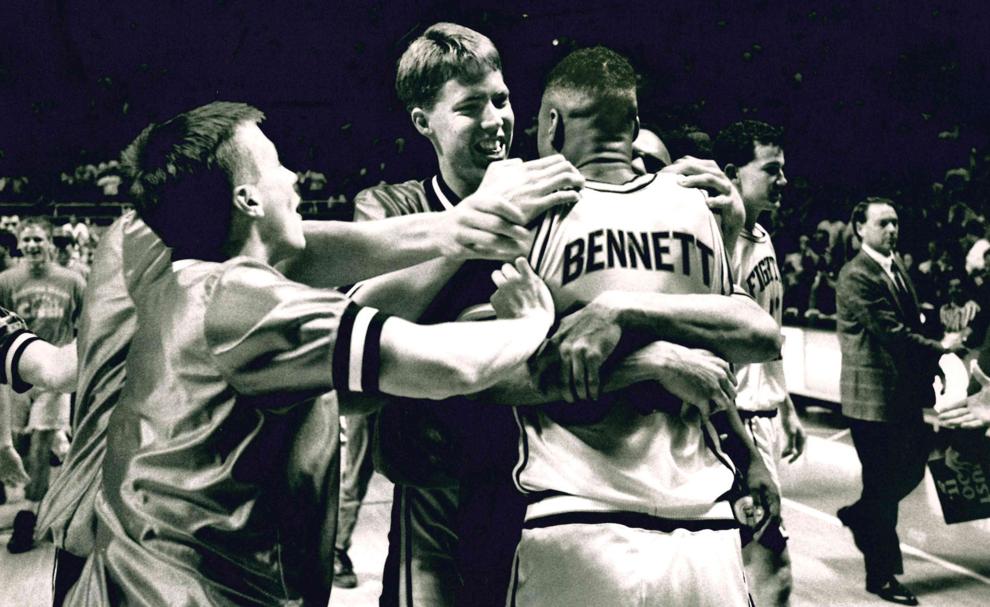 Illinettes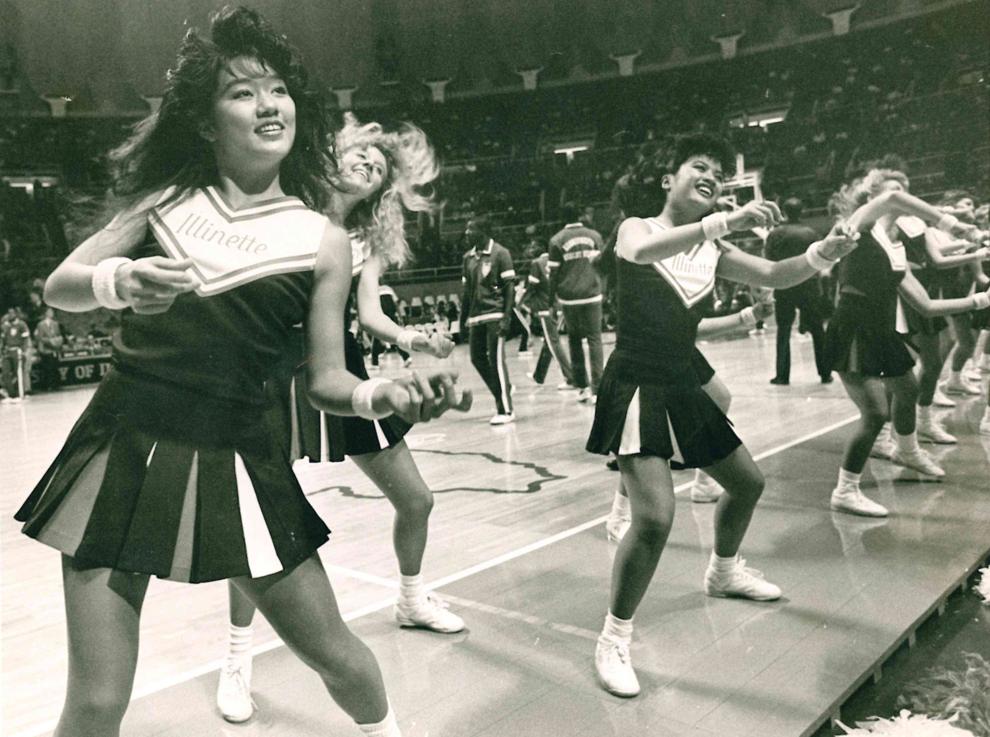 Illinois v. Iowa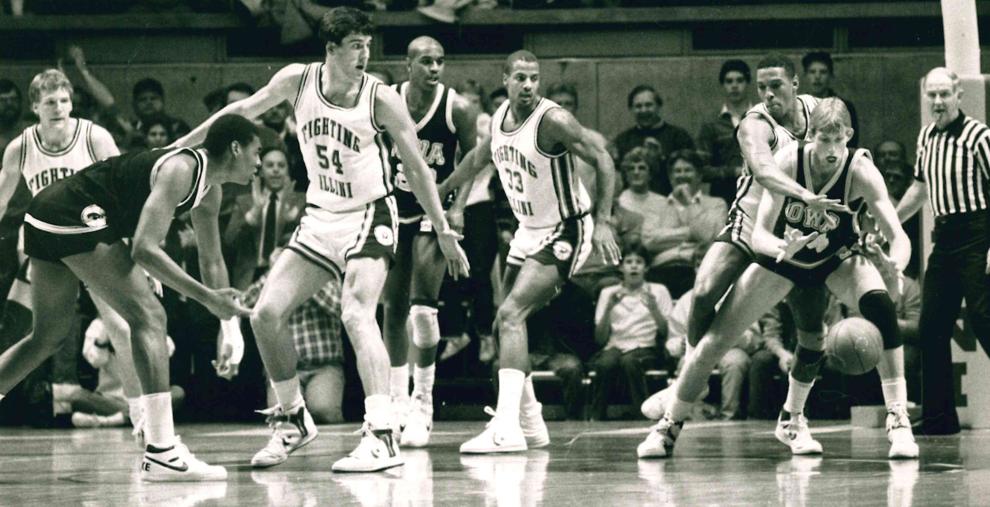 In traffic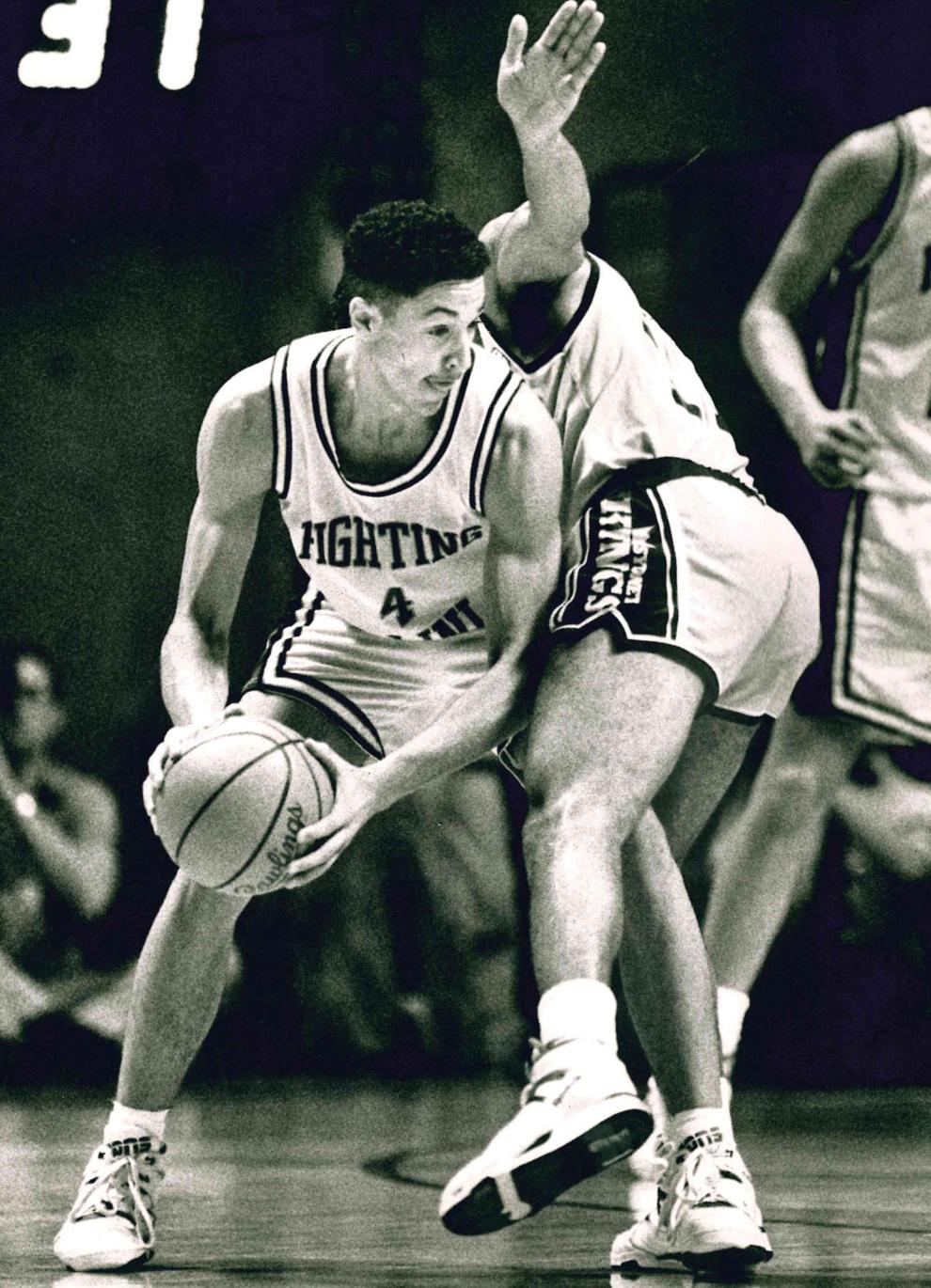 Kicking back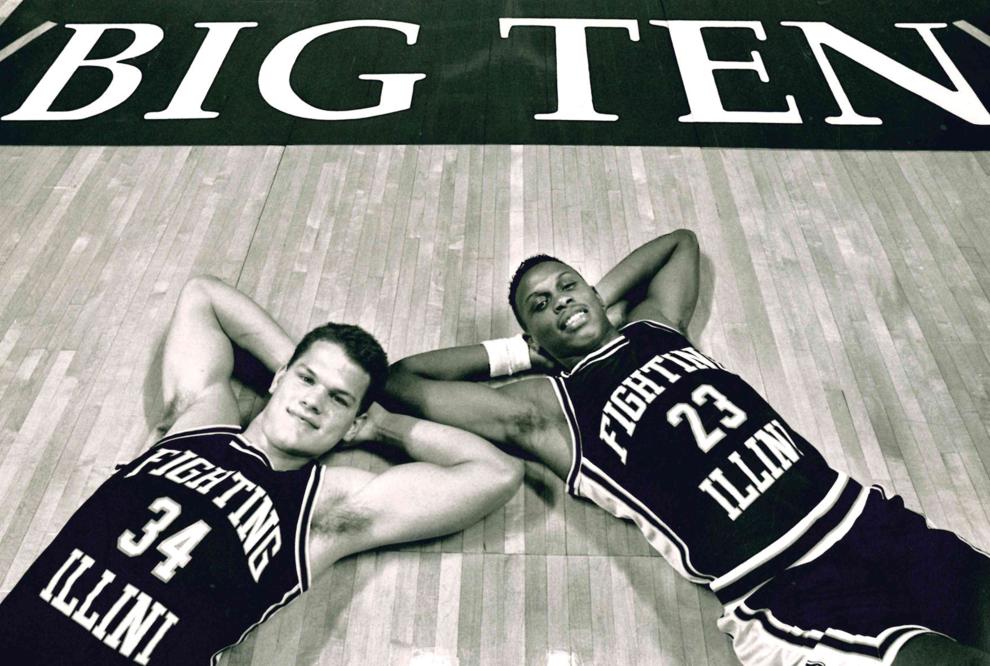 Long bombs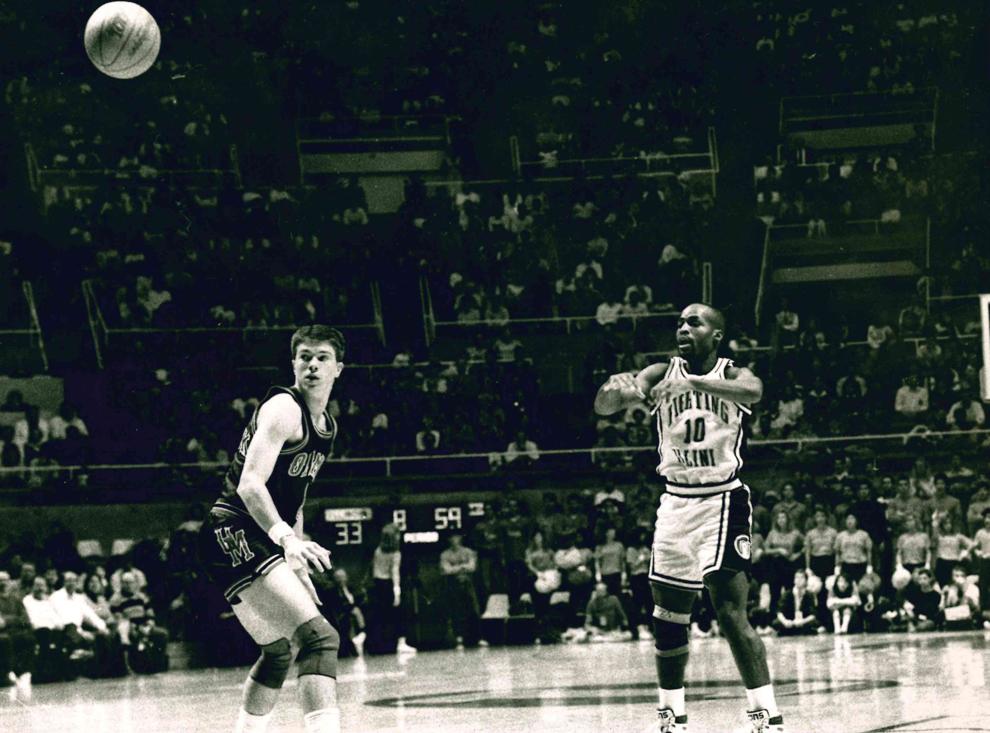 Nick Anderson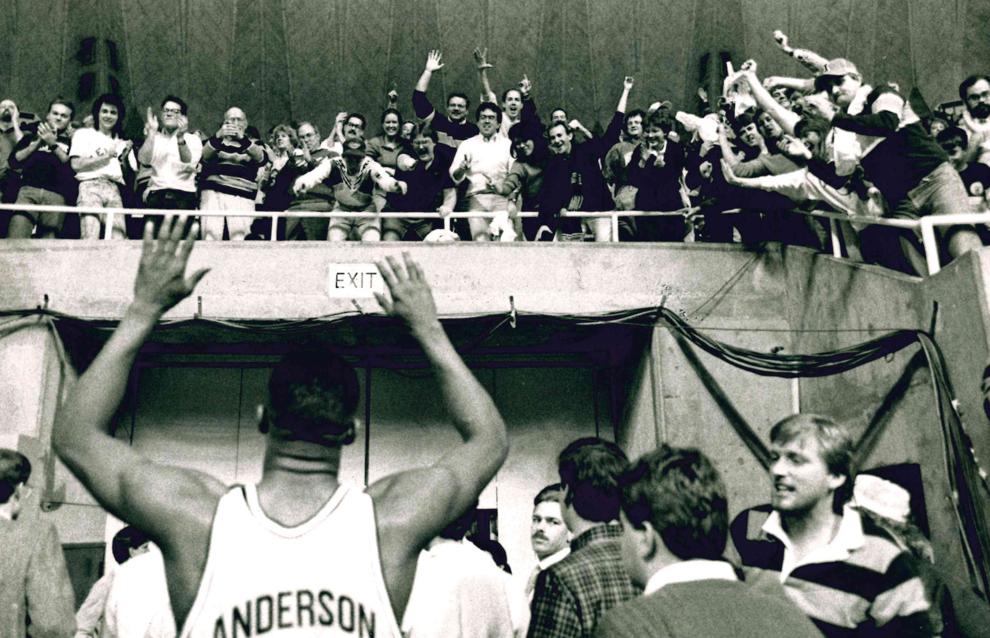 Pep band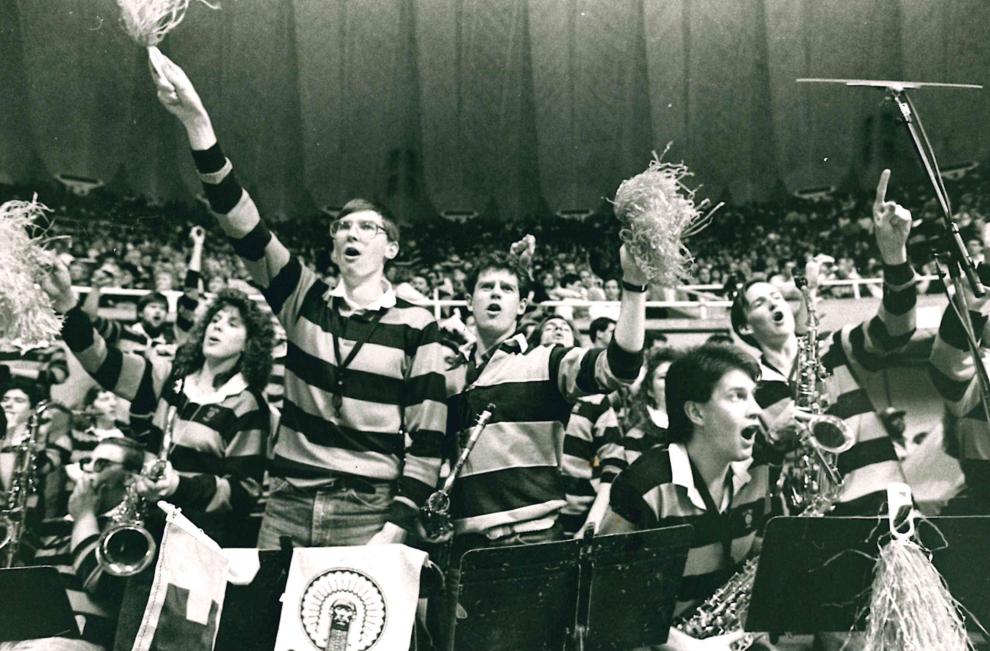 Rebound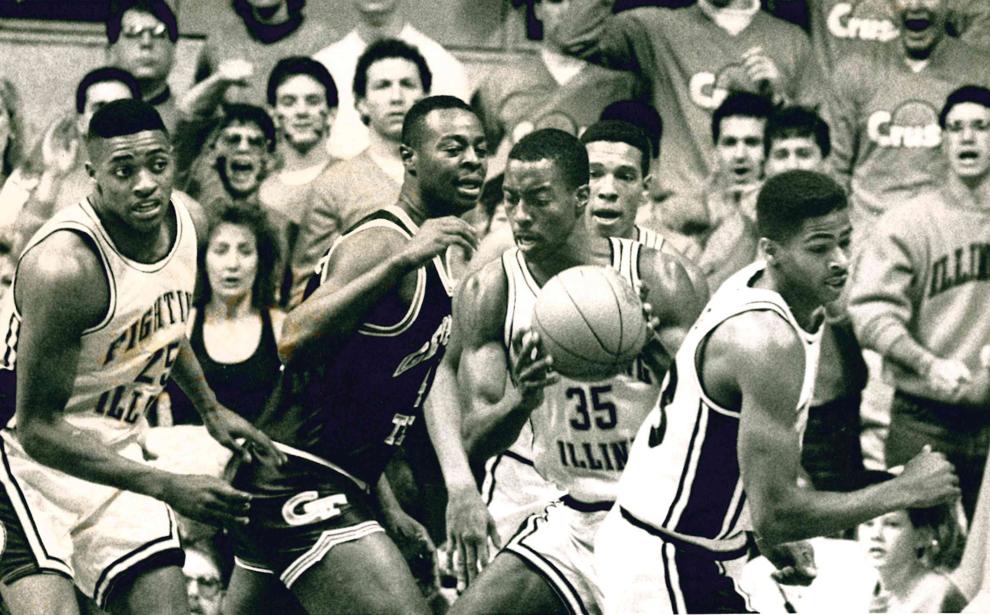 Relatives?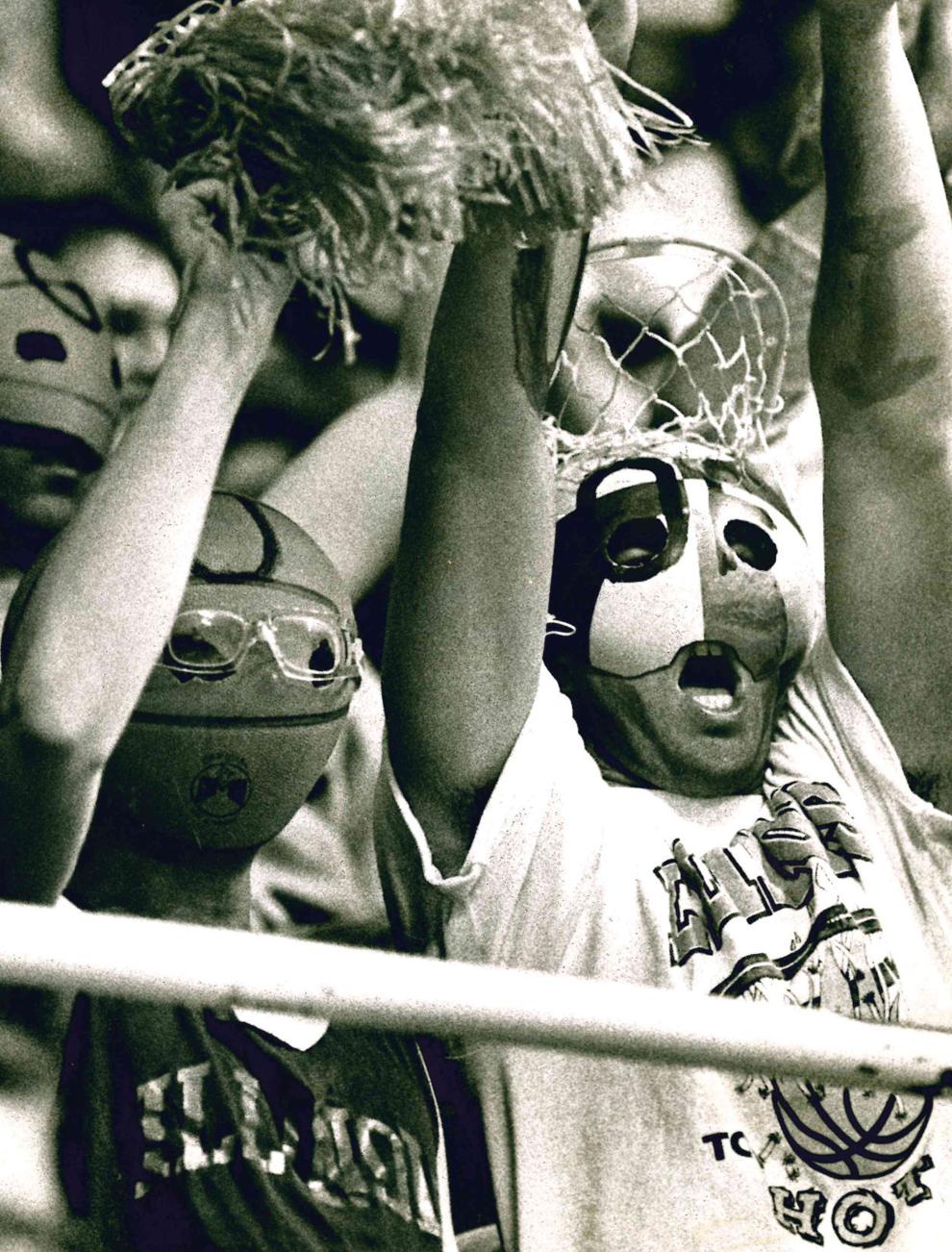 Talk of the Big Ten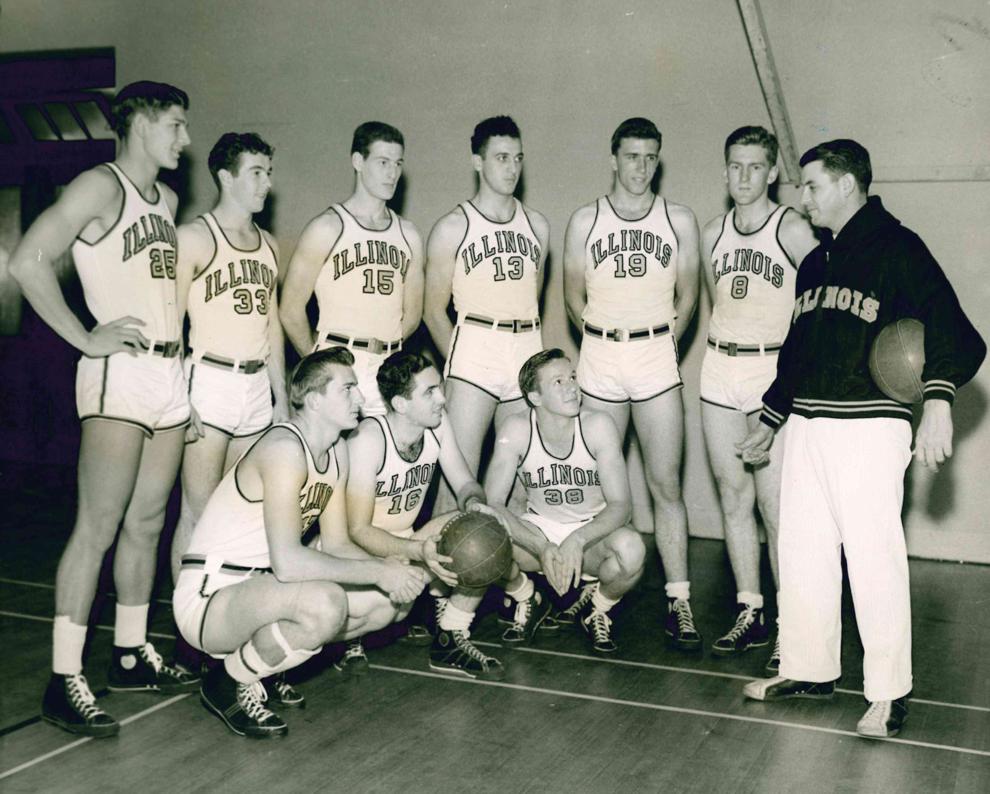 To the wire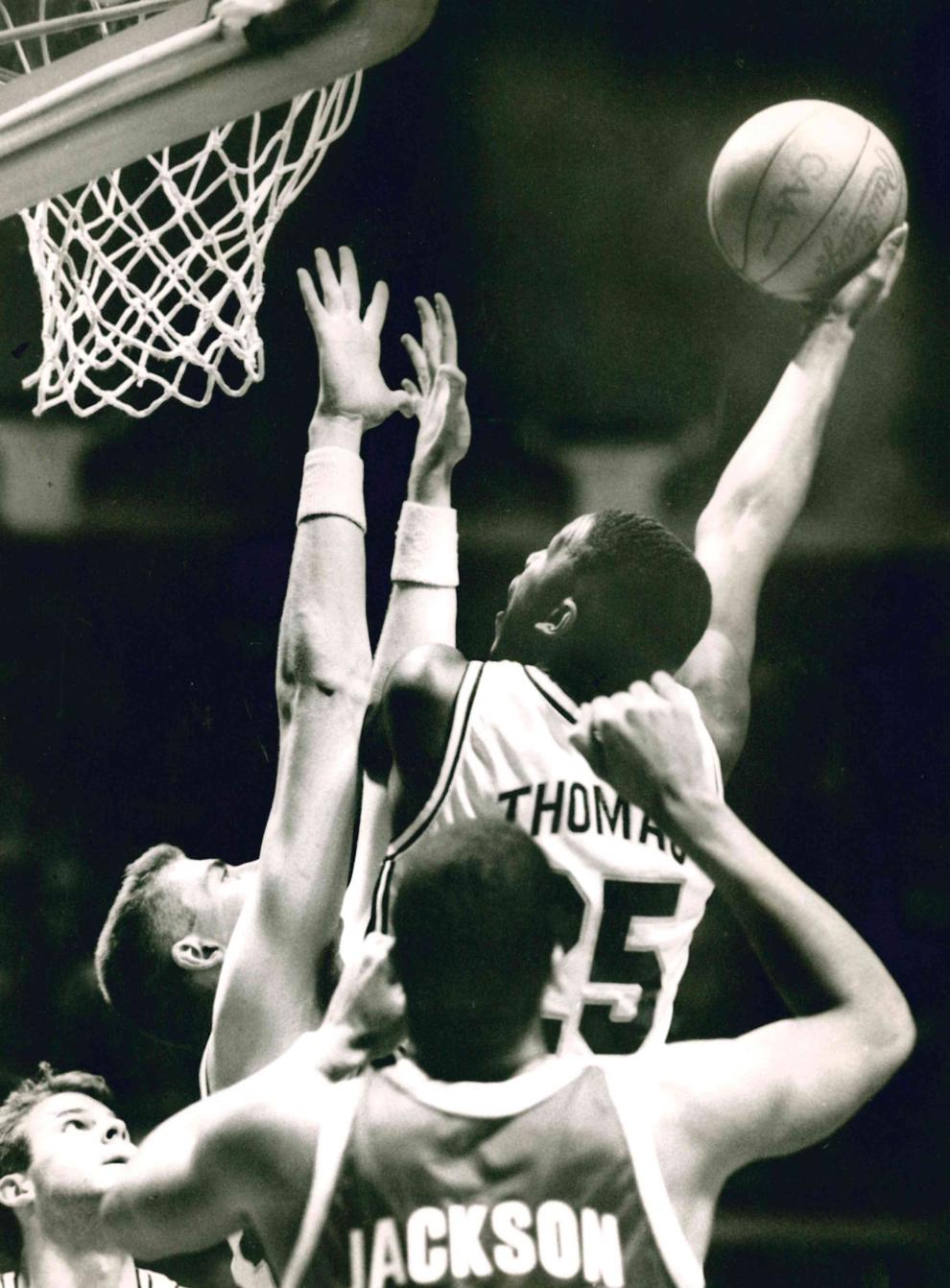 Tony Wysinger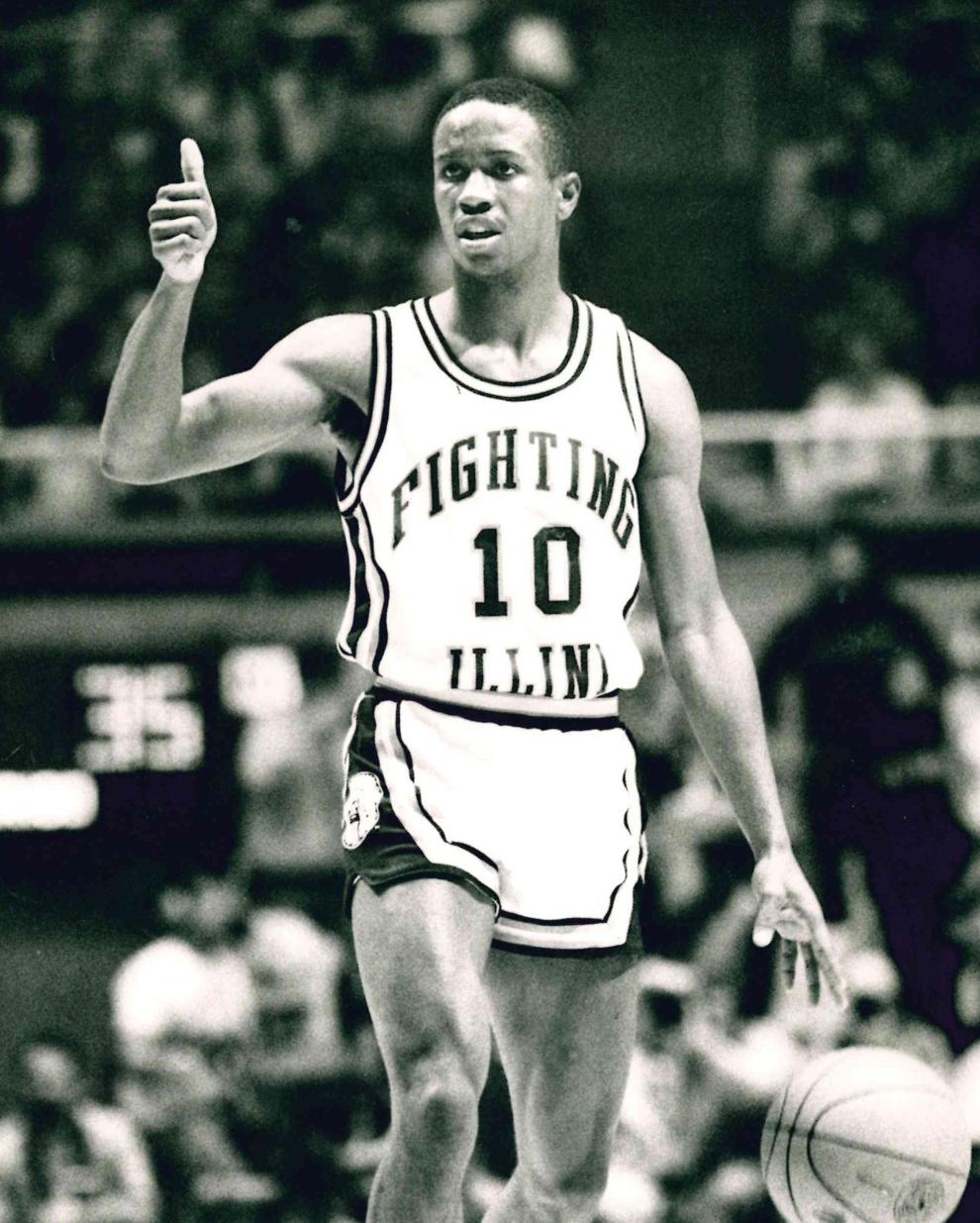 Warming up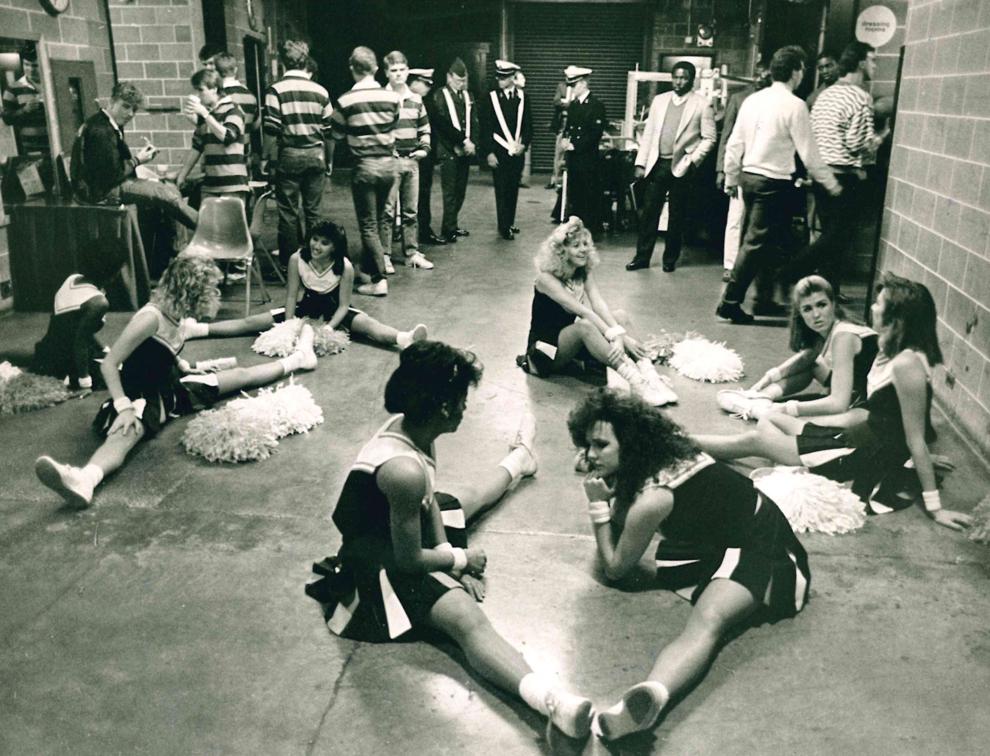 Whiz Kids Big Ten champs in '42, '43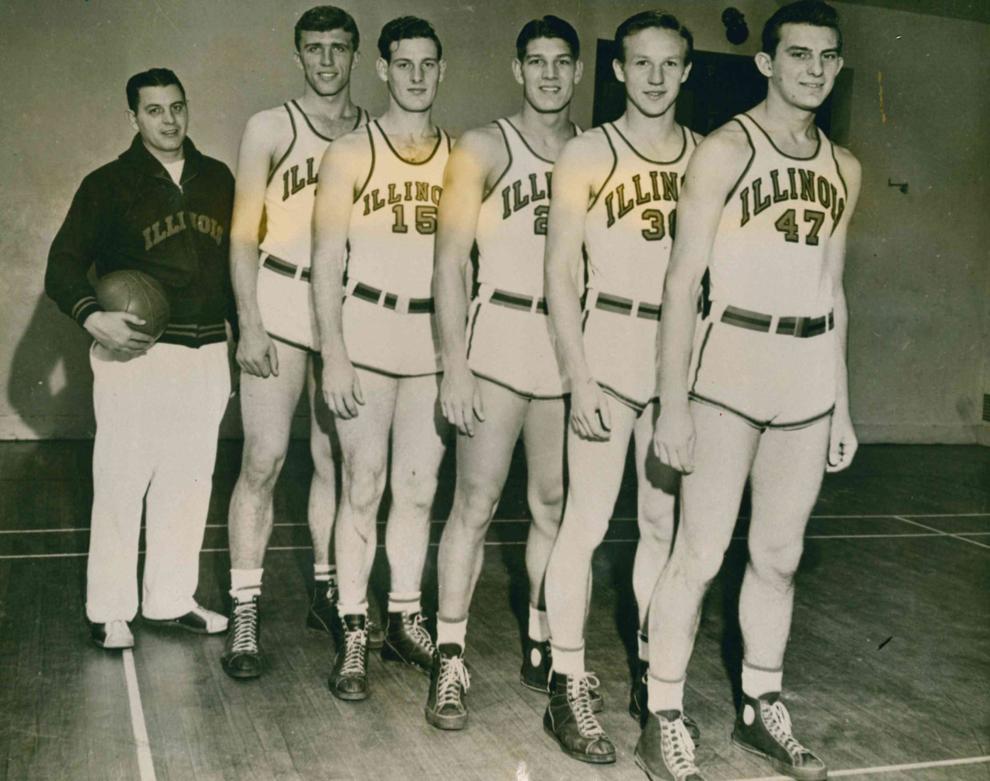 Wrong, Mr. Referee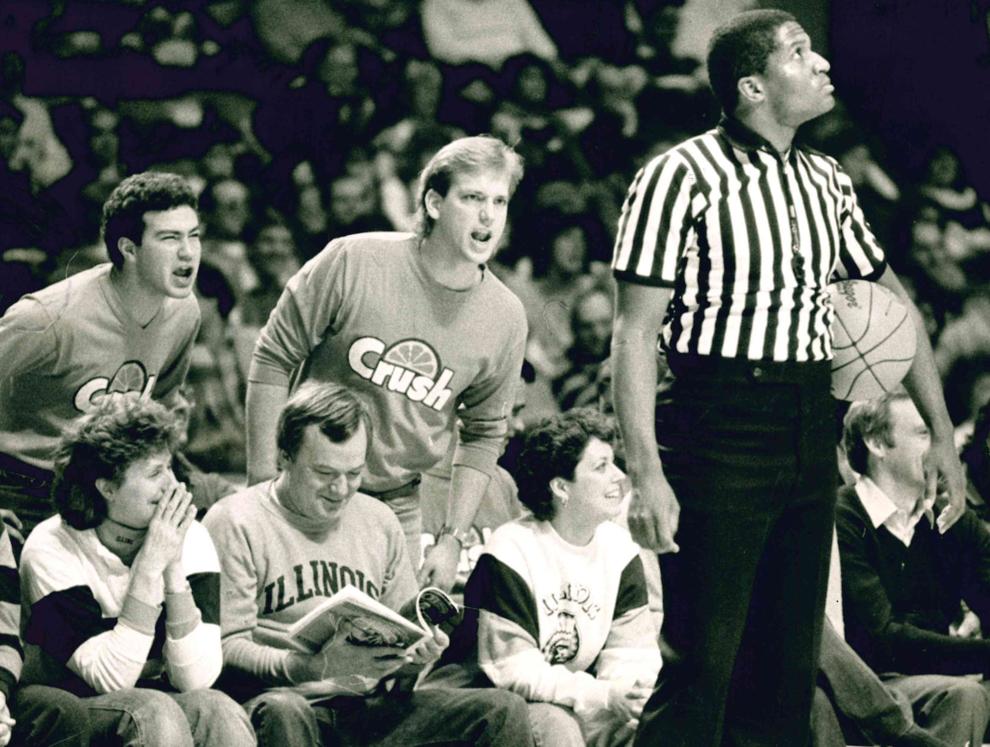 Contact Joey Wagner at (217) 421-6970. Follow him on Twitter: @mrwagner25