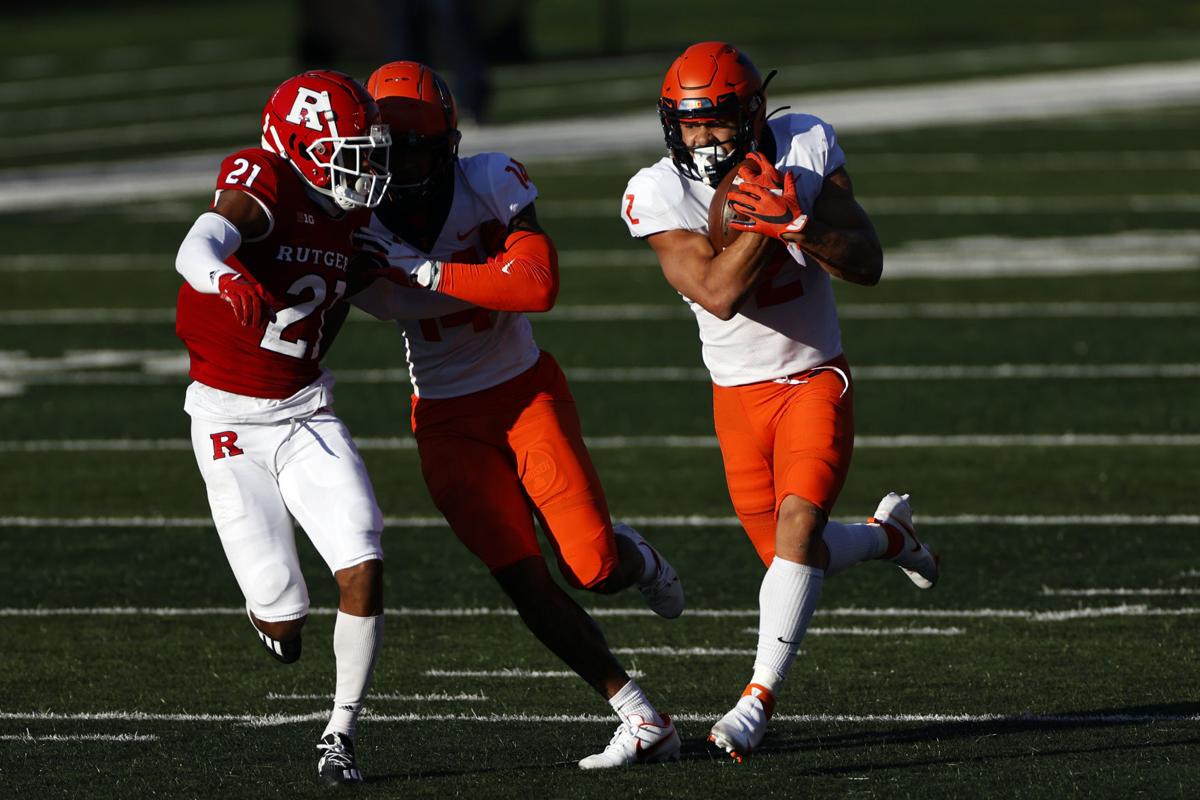 CHAMPAIGN — On Sunday morning Chase and Sydney Brown ordered in breakfast to their Champaign apartment and reflected on the day before.
The twins are close and do nearly everything together. During the spring when players were sent home from their respective campuses because of the ongoing COVID-19 pandemic, they stayed with their grandmother in Canada and turned her garage into a makeshift gym. Inside that garage, they pushed and prodded each other every day, just like they always have.
Their football careers have been lived almost side-by-side, moving from Canada to Florida to play high school football. Both became Division I football players and eventually landed together in Champaign after Chase Brown's one-year stop at Western Michigan.
Over breakfast, the reality of Chase Brown's rushing performance began to set in. He had a career-high 131 rushing yards on 17 carries and was part rushing attack, alongside quarterback Isaiah Williams, that Rutgers had no answer for.
"We were both kind of reflecting on the game and talking about how big that win was for the team," Chase Brown said. "We talked about our individual performances. He was happy for me and I was happy for him. I'm grateful I'm in the position I'm in right now. I want to continue performing well and help the team."
His previous career high was 73 yards on Oct. 31 against Purdue, which was nearly two years after setting his previous career-high of 52 rushing yards on Nov. 1, 2018 against Ohio University when Brown was a true freshman at Western Michigan. He'd worked for this opportunity and didn't let it pass him by. He ran with speed and elusiveness, broke tackles and dragged a Rutgers defender, who was hanging on to Brown's shirt, a few yards down field.
"I just know he's a good football player. He can make you miss in the open field," Illinois head coach Lovie Smith said. "He's been patient his entire time here, having to sit out all of last year." 
This opportunity is what Chase Brown had worked for, it goes back to those workouts in the garage, to the time spent with Illinois strength and conditioning coach Lou Hernandez and his coaching staff. Chase Brown isn't done and still is missing a touchdown as an Illini, but Saturday was a building block.
"I always want to do well," Chase Brown said. "When you're in the offseason all you can do is think about your performances in games. I don't want to say I envisioned it exactly the way it went. I knew going into the season I wanted to make an impact and I want to make an impact by running the ball well each game, breaking tackles, scoring on big runs. It goes back to then, yeah. I'm just excited that I'm starting to get back into a groove. I just want to carry on and keep on building up confidence and that's a big thing."
Chase Brown's workload had been a bit sporadic in the first three games. He admits he was playing too fast in the season opener against Wisconsin and had just three carries for five yards. Purdue was better in Week 2 with his 73-yard outburst on 11 carries. But things stalled again in a blowout loss to Minnesota on Nov. 7. He ran for 31 yards on just four carries.
Offensive coordinator Rod Smith made it a point to feed Chase Brown against Rutgers. The opportunities were there and Chase Brown had to deliver. He did.
"We think Chase gives us something a little bit more with the breakaway speed at times," Rod Smith said. "Been really excited about him. Moving forward, I think he's going to keep getting better. He hasn't had as many reps as some of the other guys because he hasn't been here that long. Obviously he's caught on pretty fast. Really pleased with where he's at moving forward."
---
Looking up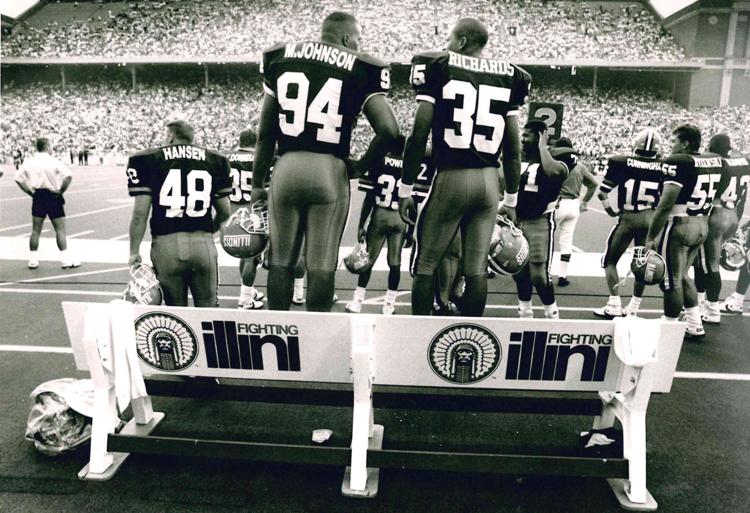 Good Block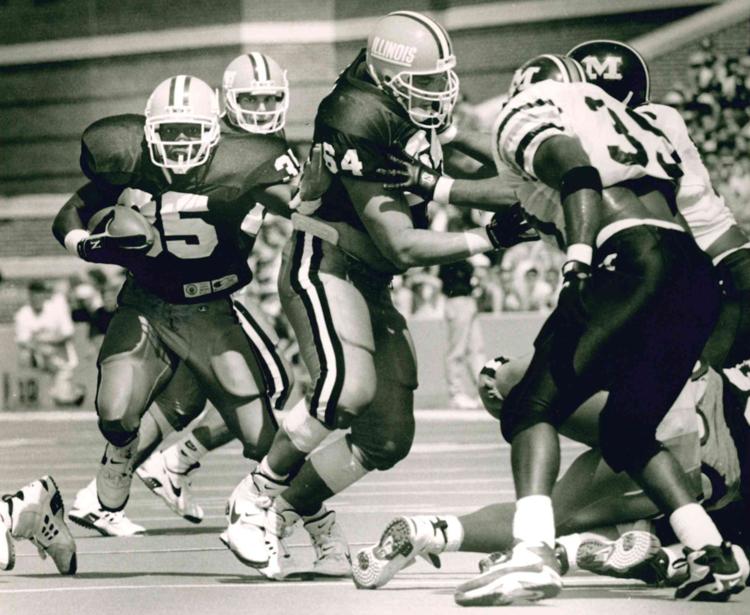 Taking a Dive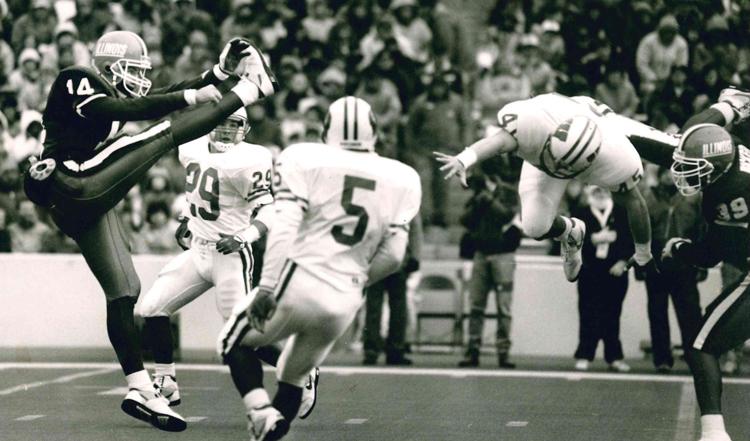 On the loose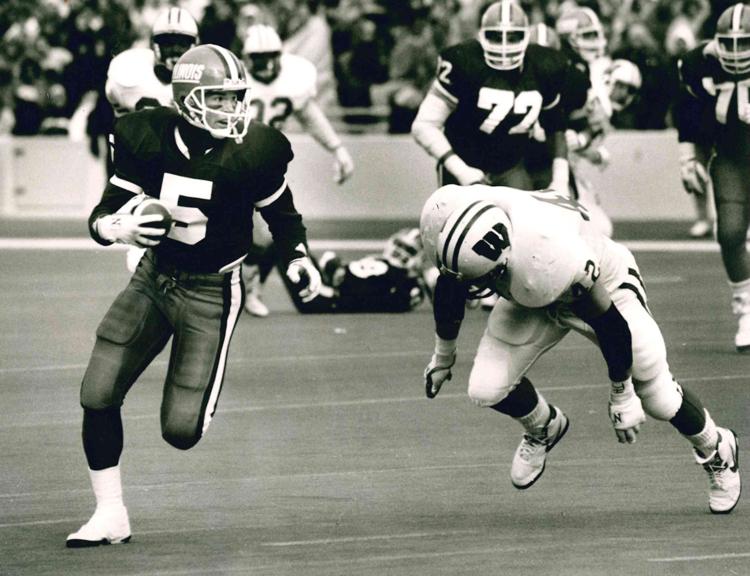 University of Illinois Football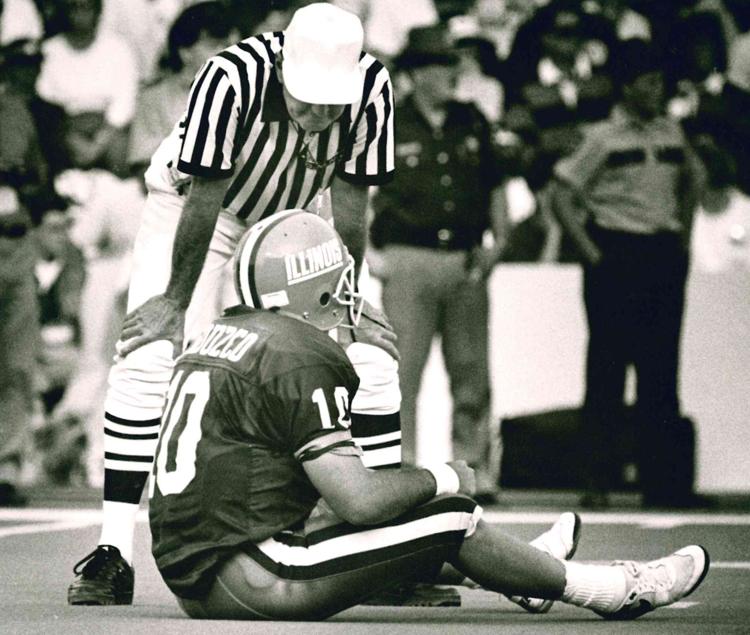 Coming at ya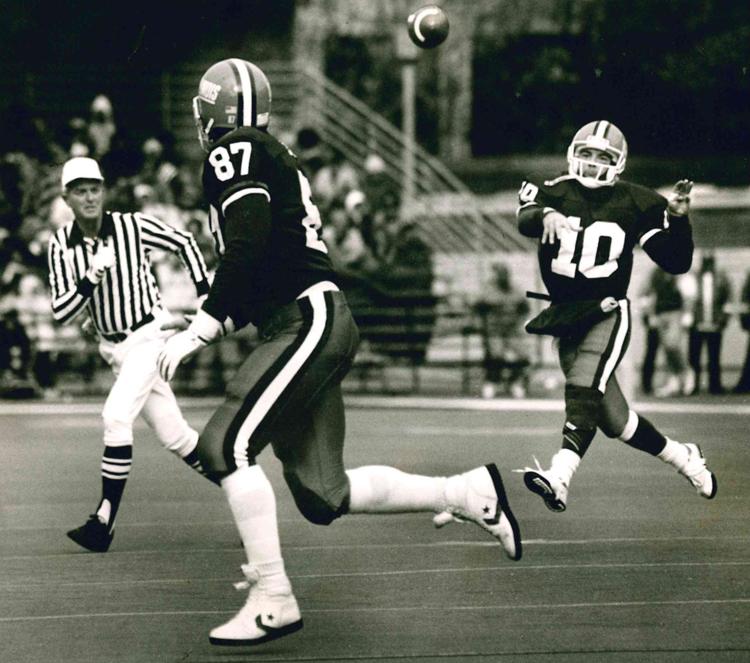 To run
Joyous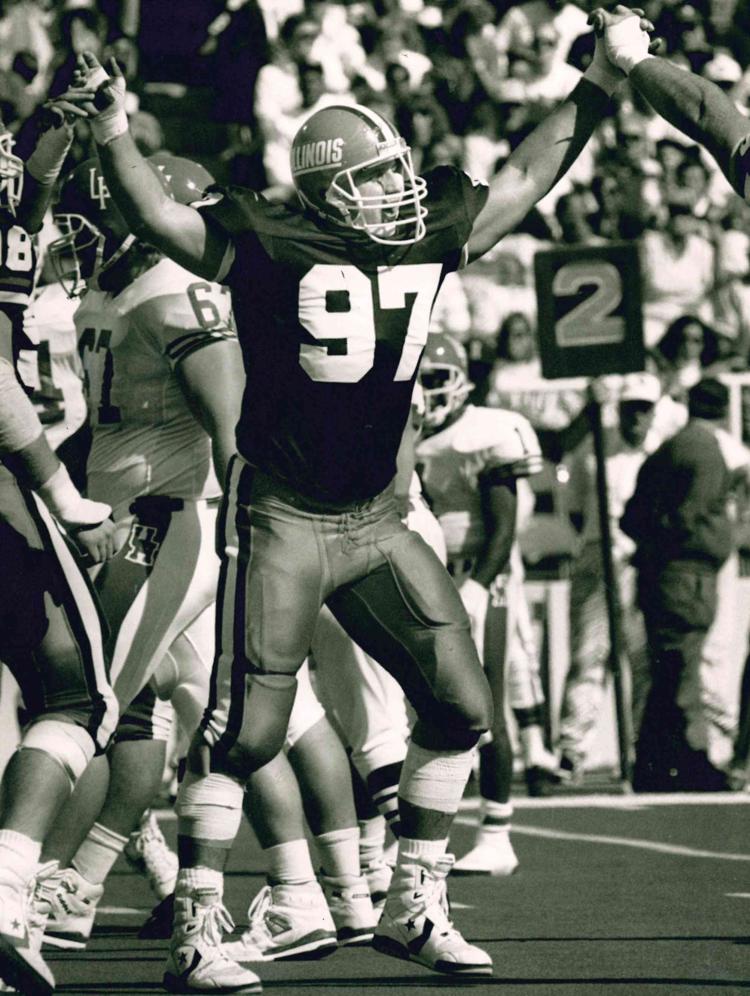 Lester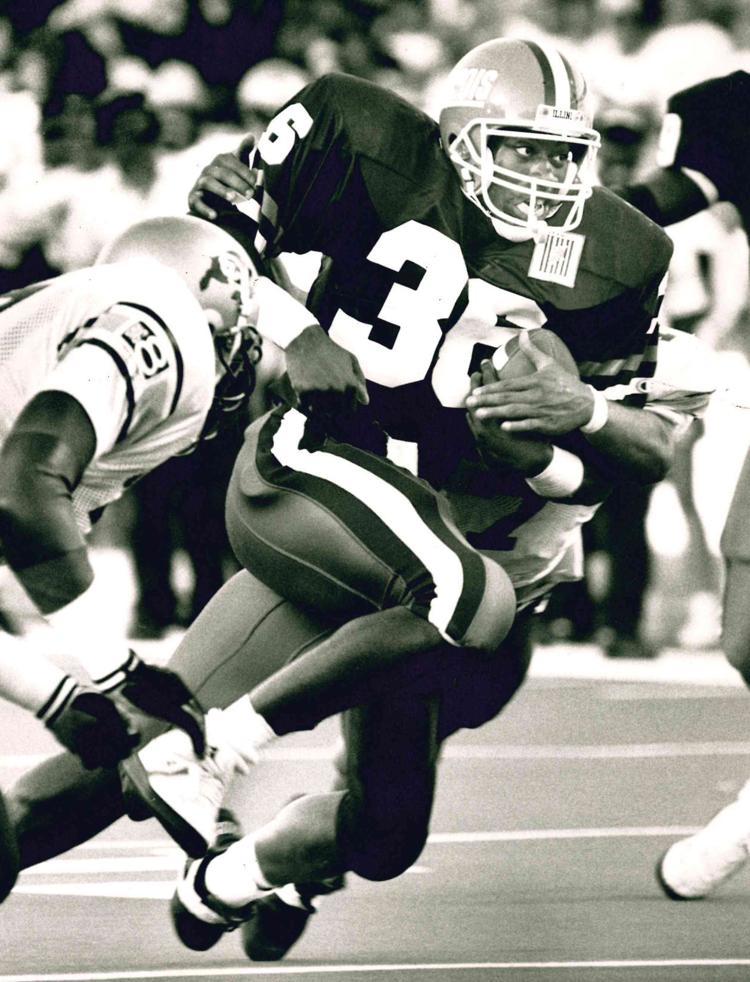 Sack attack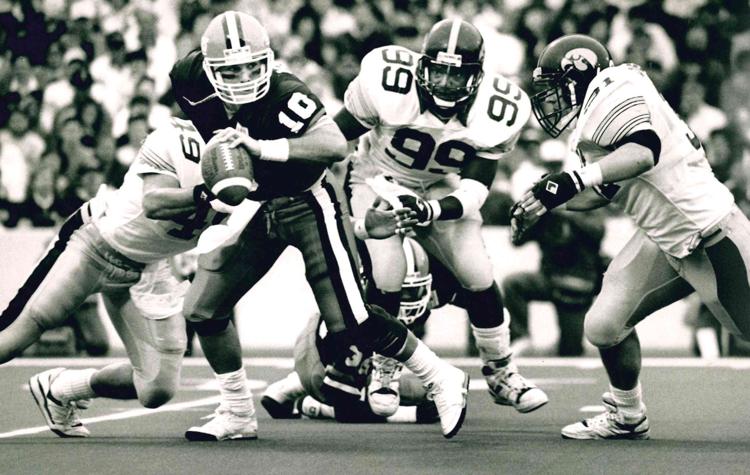 Waiting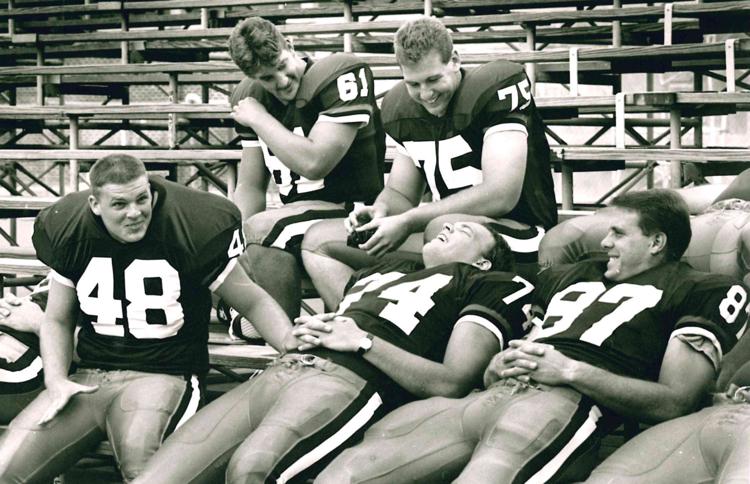 A coming through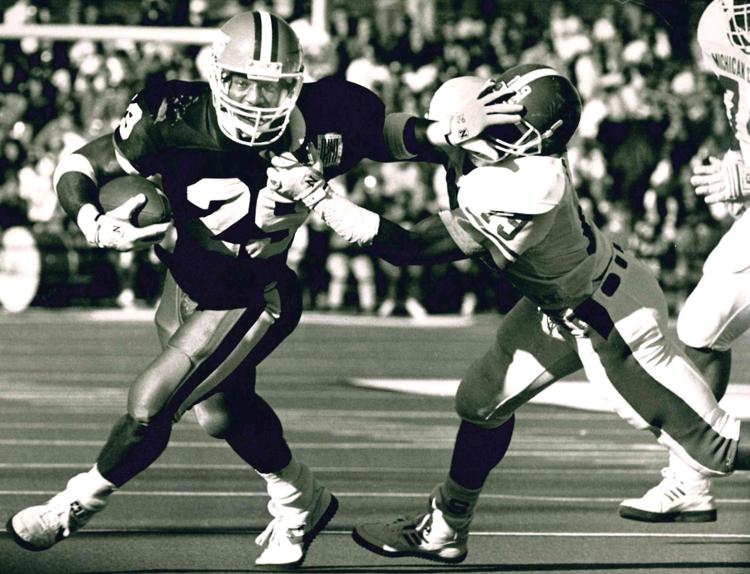 Sideline maneuver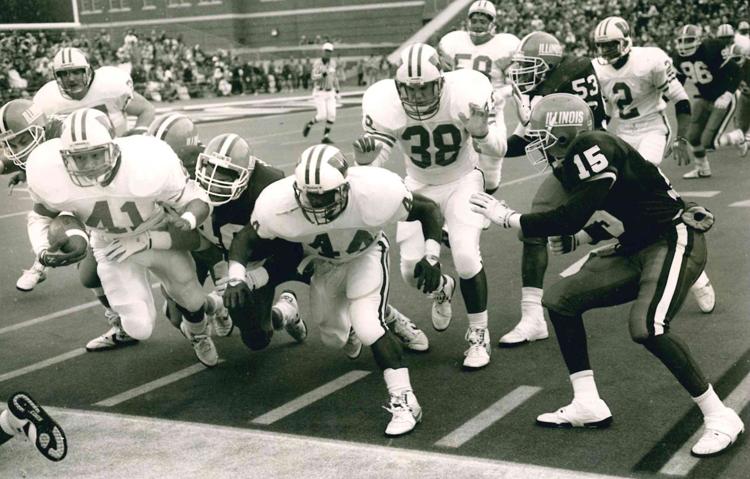 Mowing them down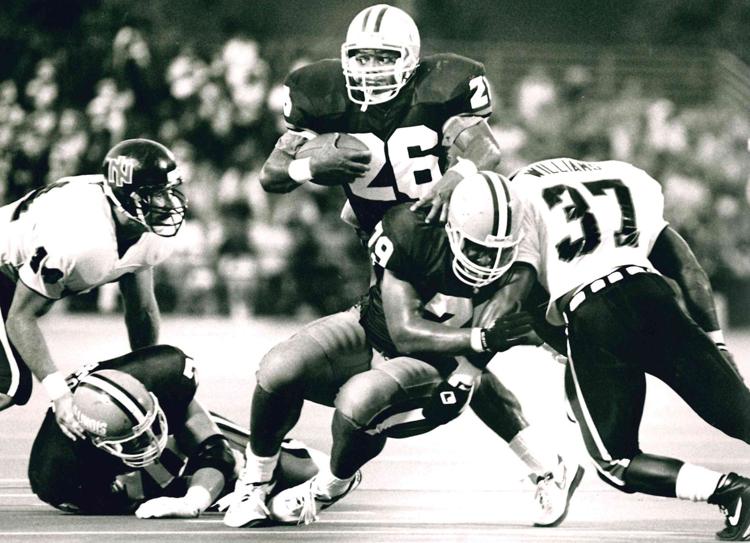 That's my buddy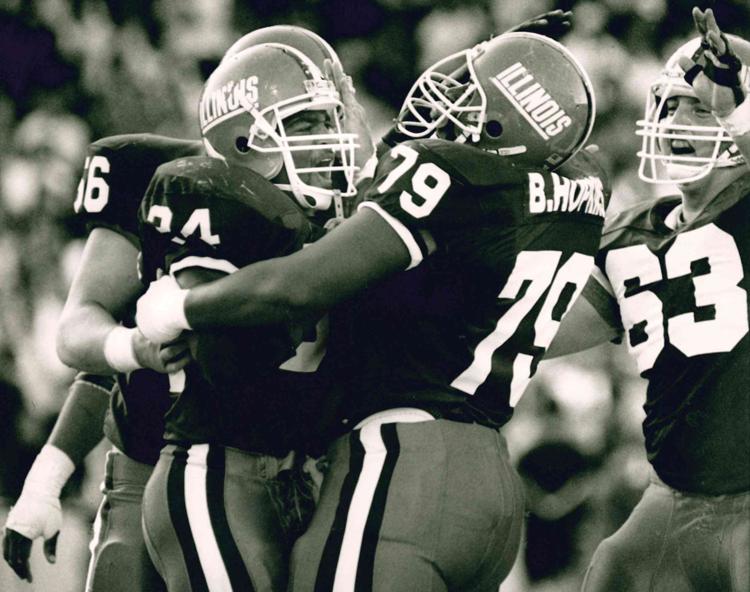 1992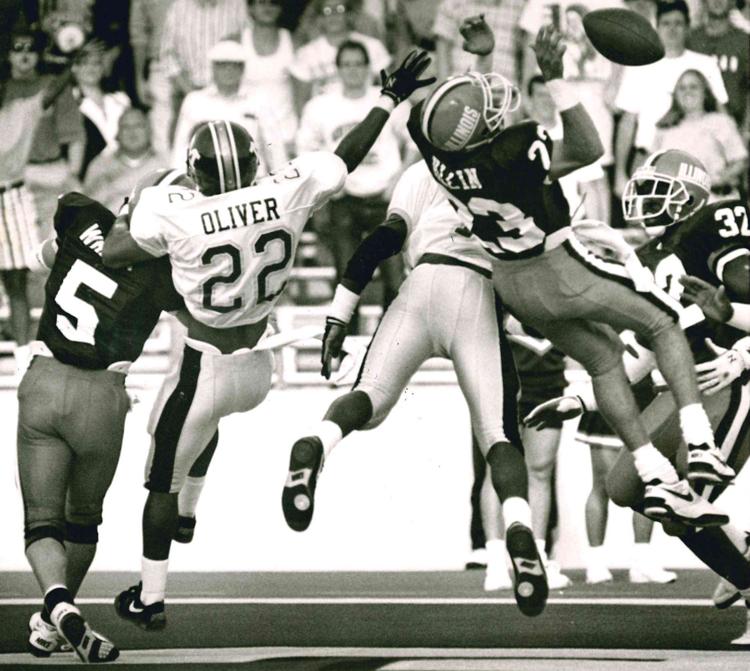 Traffic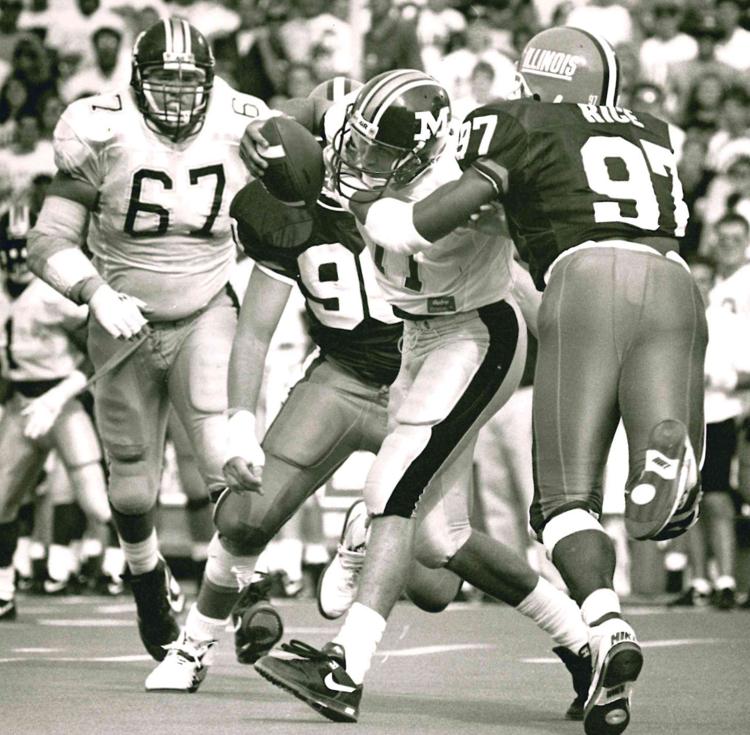 Busting through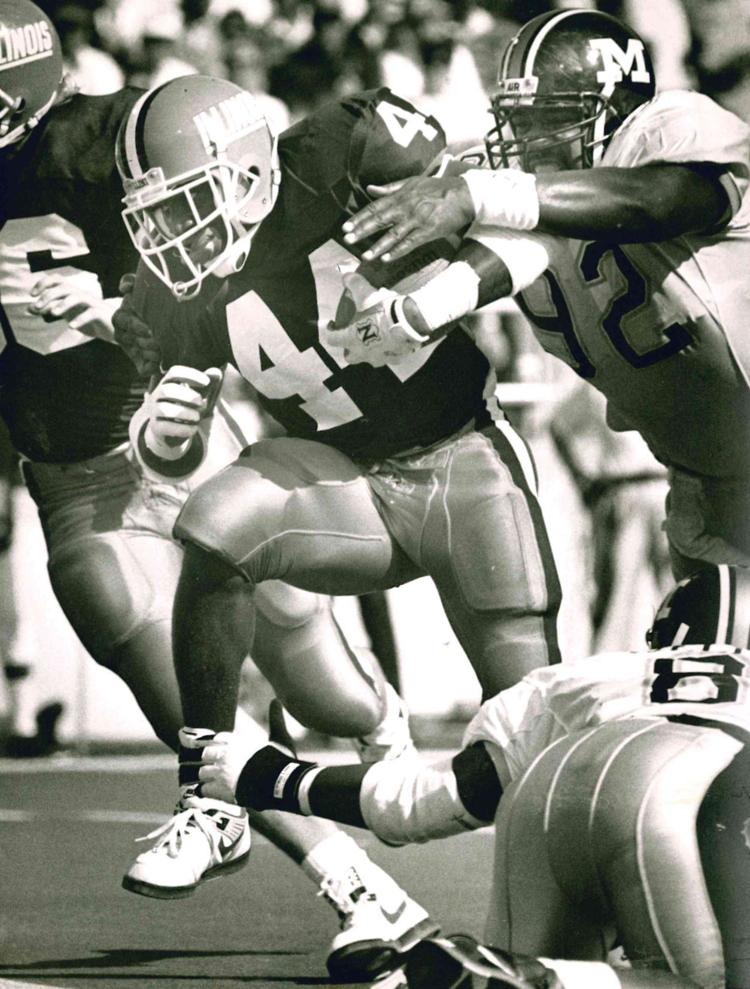 Final Exit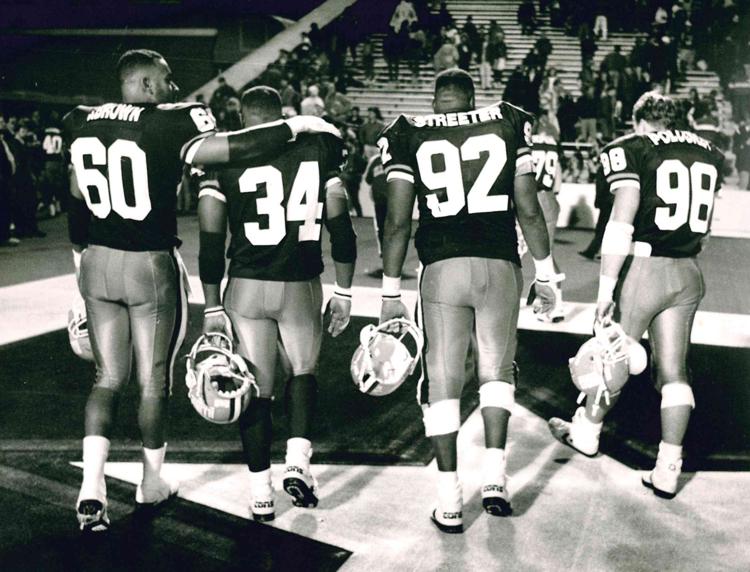 Scrum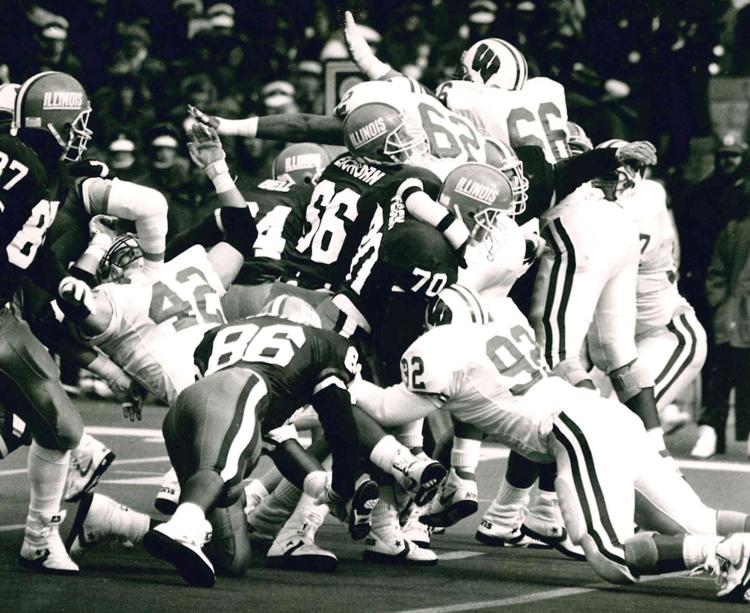 On the run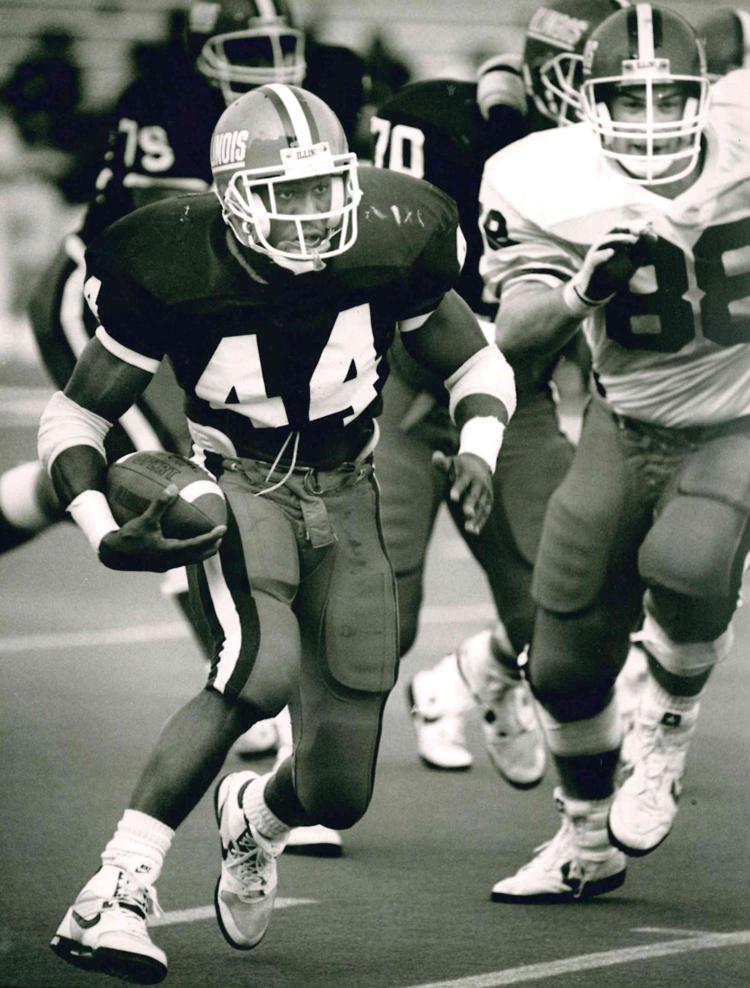 Sack attack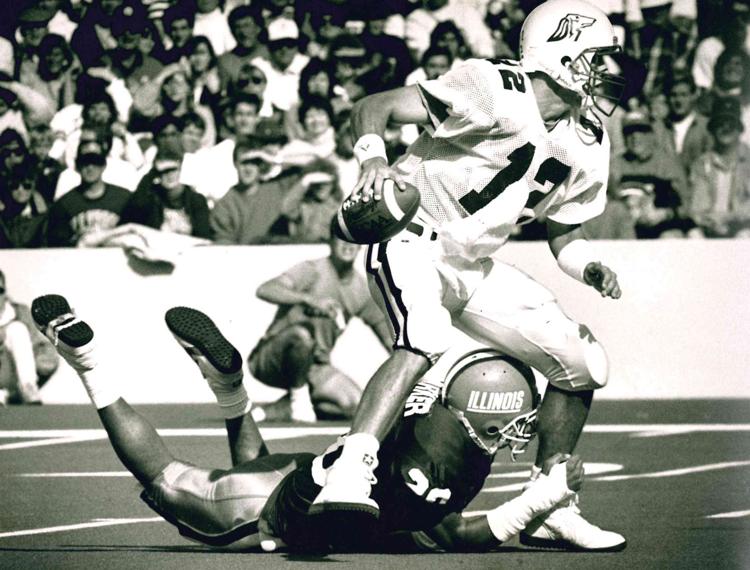 Pileup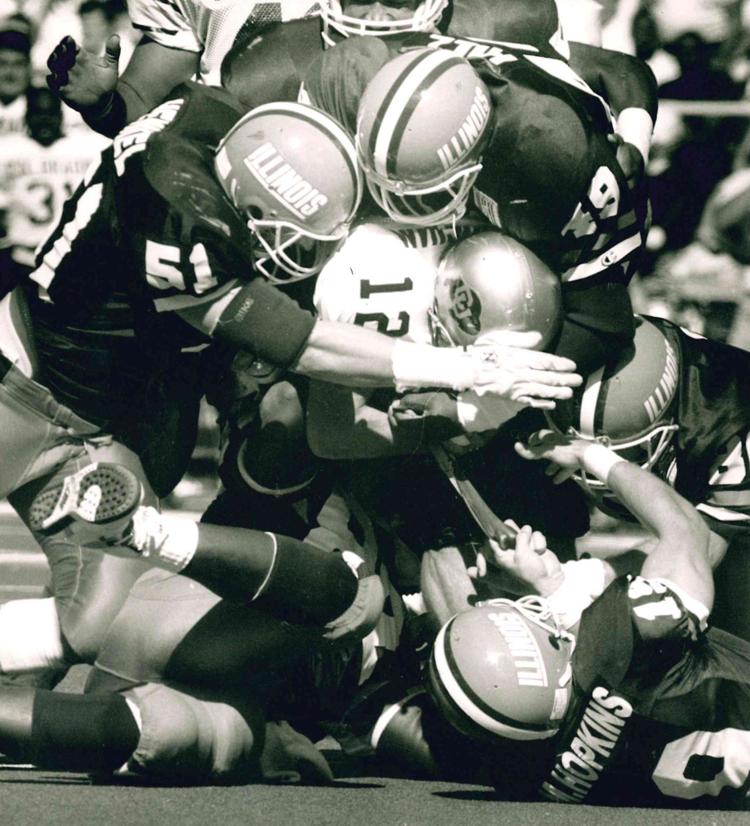 Take that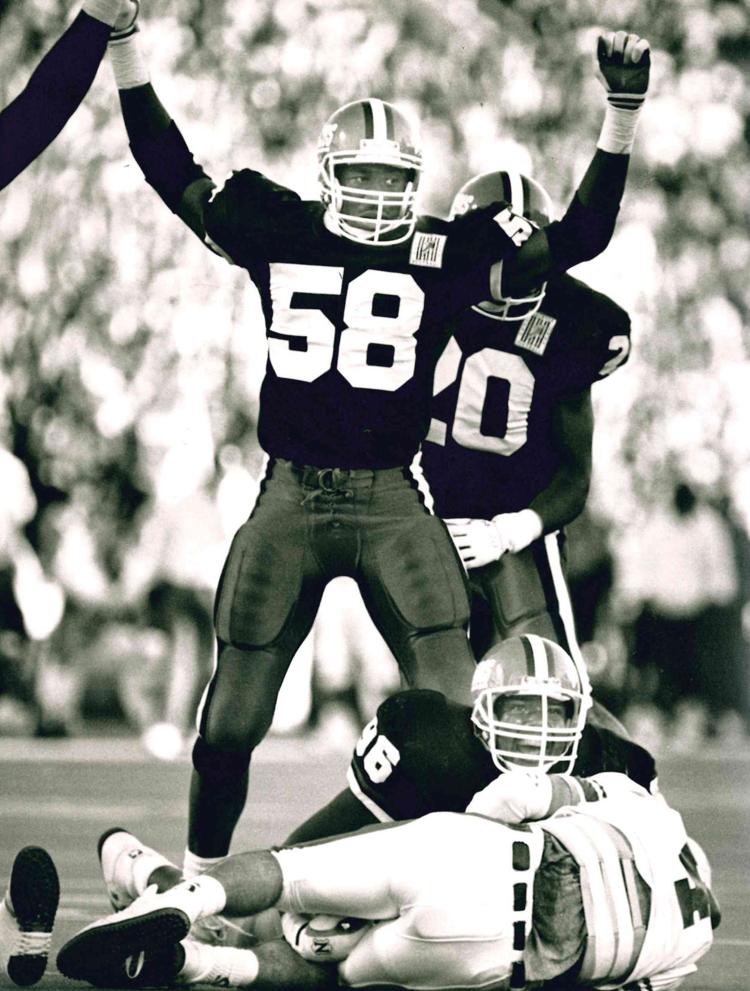 1991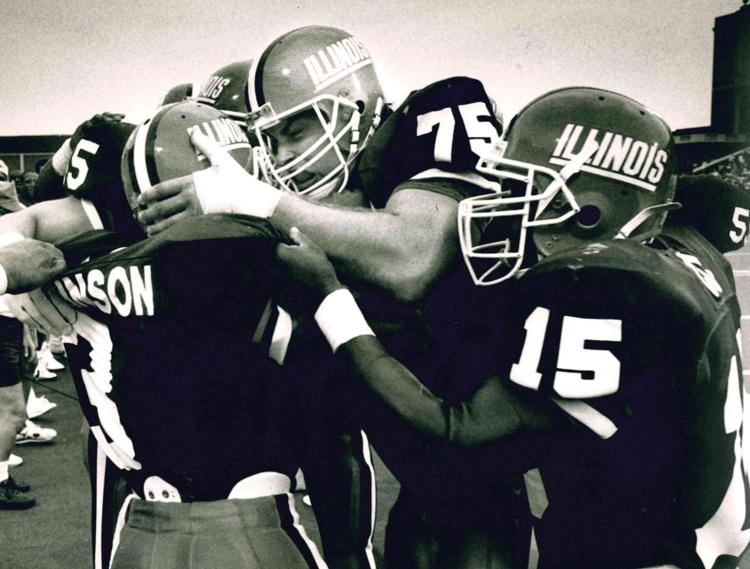 Lean on me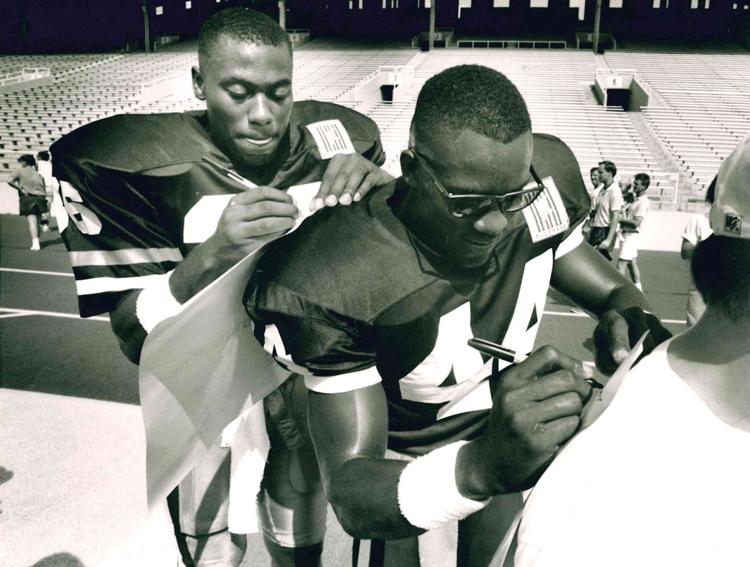 Way to go
1991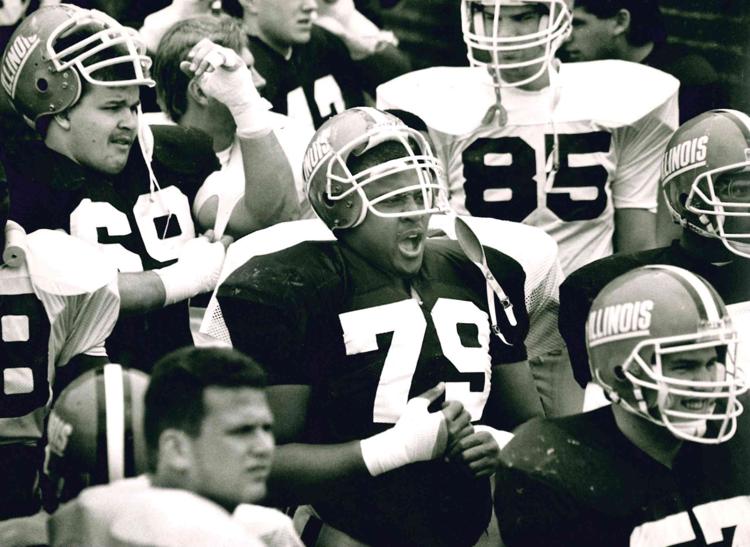 The peoples' choice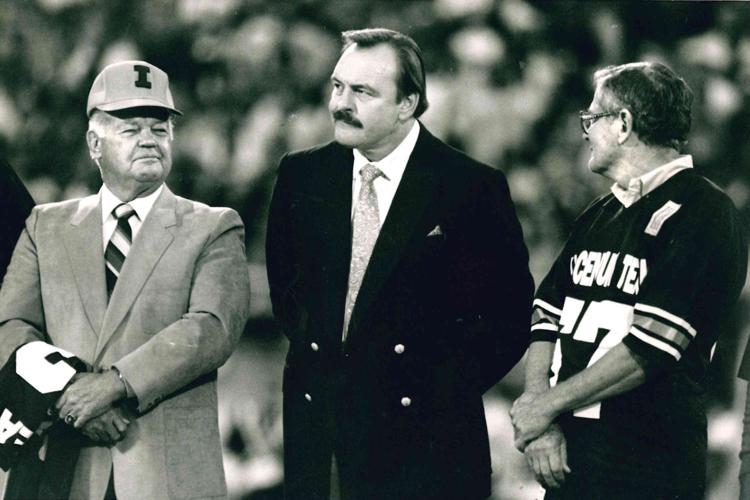 It's good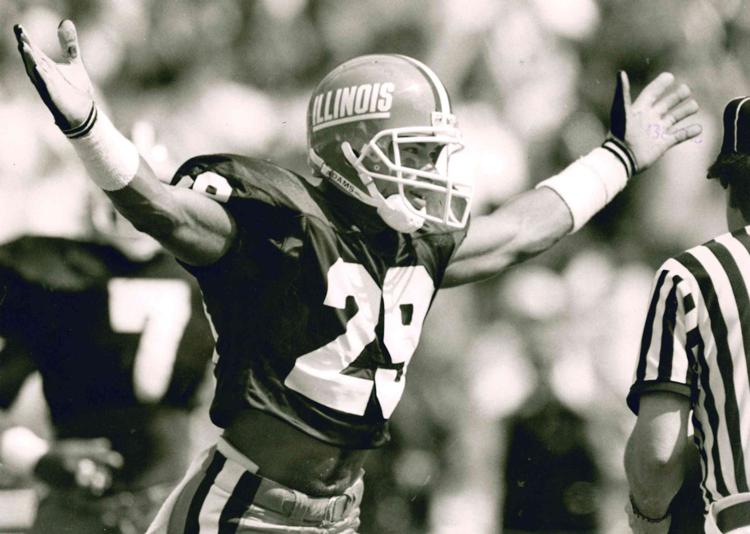 Touchdown Hero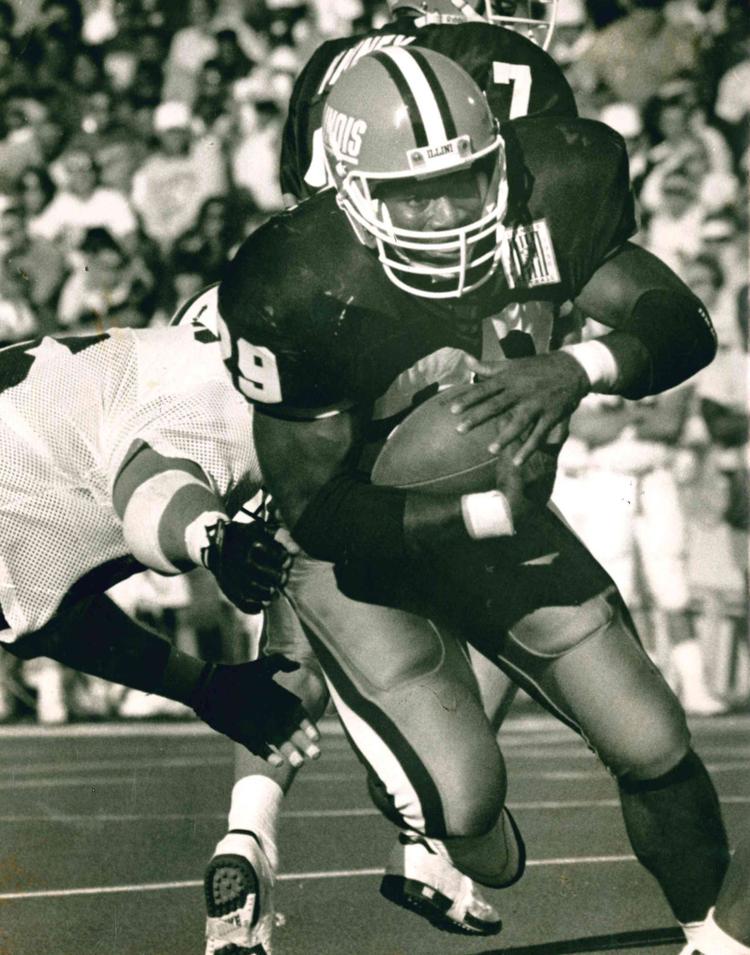 That's Six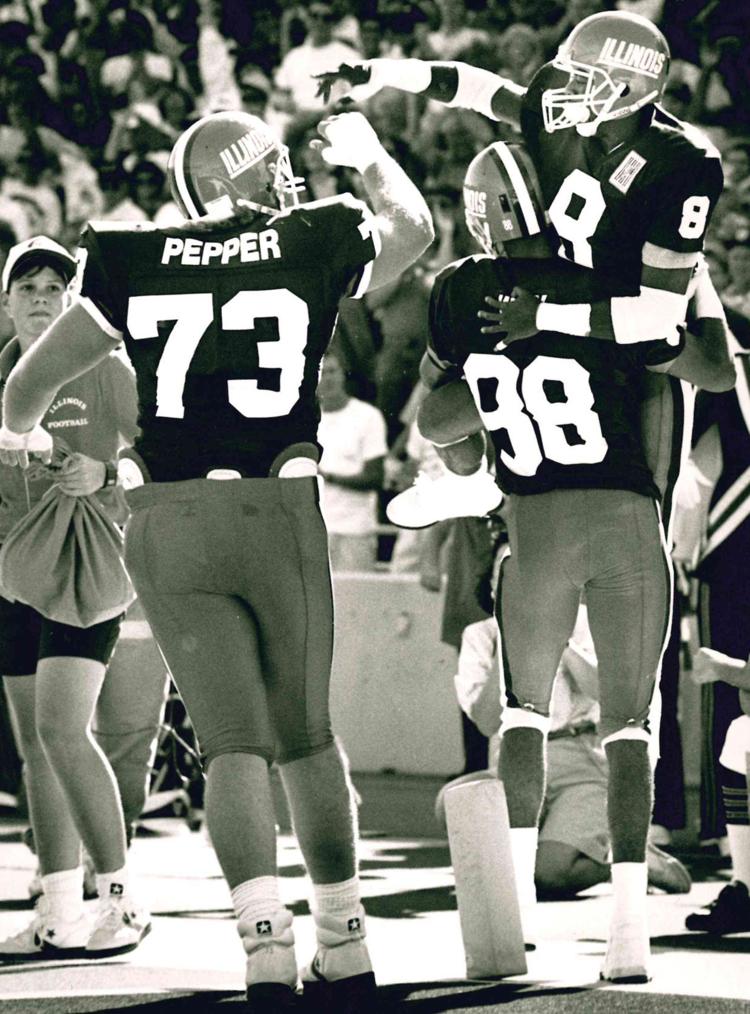 Contact Joey Wagner at (217) 421-6970. Follow him on Twitter: @mrwagner25
Be the first to know
Get local news delivered to your inbox!