CHAMPAIGN — Ten days into last season's training camp, Devon Witherspoon finally arrived on the campus recreation fields.
He was skinny, perhaps a bit undersized, and wore shorts to beat the August heat in Champaign. On the fields, the rest of the Illinois football team had already graduated to the padded portion of practices as they plunged forward with preparing for a season. 
After going through the appropriate three-day waiting period before he could put on pads, he was off and running. Witherspoon, who started three games last season and three of four this season, hasn't stopped running. His path to Champaign has been unique, including an ever-so-brief stop at Hutchinson Community College in Kansas.
Sixteen months after arriving at Hutchinson, Witherspoon, who is listed at 6-foot, 170 pounds, has interceptions in back-to-back games for the Illini (1-3) and is firmly in the defensive rotation. 
Witherspoon has a toughness about him, finishing last year with 33 tackles. He's got 18 in three games this year with a tackle for a loss and a fumble recovery. He knows he's not the biggest cornerback on the field, but he doesn't much seem to care about that.
"It's from the heart," he said of his toughness. "I think I was born with it. I never let my size get me down. Even though I wasn't the biggest, I always played with the biggest heart. I never let that stop me from doing what I had to do to accomplish what we had to get done."
In July of 2019, it looked like Witherspoon, who is from Pensacola, Fla., was going to begin his college career at Hutchinson, a junior college. He had to be on campus by July 9 and didn't know when he'd get his SAT results after taking the test in the summer, which would have determined his ability to play Division I football. Rather than risk missing his opportunity, Witherspoon went to campus.
As it turned out, he got his SAT results the very next day and was eligible to play Division I football. Illinois contacted him and it was a match.
"It was kind of shocking, like, 'OK, they actually contacted me,'" Witherspoon said last week. "... I took my opportunity to come here."
Witherspoon arrived on campus on Aug. 12, 10 days after Illinois began its training camp practices on Aug. 2. By the season-opener on Aug. 31 he was playing on special teams. He became one of the best gunners on the team in punt coverage. Eventually, he led the team in special teams tackles (13) and kickoff tackles (11).
Though he's got a bit of a slight frame, or at least came to college with one, he's a physical player and isn't afraid to go in for a big hit. Special teams was the first opportunity Illinois gave him and he was hellbent on making the most of it.
"Anything they asked me to do, I was willing to get it done," he said. 
By Oct. 5, after Illinois had lost the first two of what became a four-game losing streak, Witherspoon was in the starting lineup against Minnesota for his first career start. He ended up starting three games last season.
"I was really nervous that game," Witherspoon admitted. "It was kind of cold, too. It gave me confidence. After the game it gave me confidence like, 'You're here now. There's no going back to what we came from.'"
He missed the first game at Wisconsin but returned against Purdue and has played in three of four games this season. He picked off Minnesota quarterback Tanner Morgan on Nov. 7 for his first career interception and added another one on Saturday off of Rutgers quarterback Noah Vedral, which was ultimately crucial in Illinois getting its first win of the season. 
Illinois' secondary has been picked apart at times this season. Smith has had to shuffle players, namely senior Tony Adams, around to patch holes created by injury. When healthy, Smith speaks with confidence about the group.
Witherspoon is certainly a part of that, this year and beyond. Teammate Nate Hobbs said he thinks Witherspoon is an eventual all-Big Ten player.
"In a way, he reminded me of me how he came in last year," Hobbs said. "He was a little guy but he's real scrappy. He's not afraid of competition. He really invites it. He's just going to get after it with all he's got. He came in a little skinny but he's going to put all his 180 or 175 or however much he weighed last year into whatever he was doing. He showed me a lot last year. I've got a lot of confidence in him."
---
🏈 32 historical Illini photos
Looking up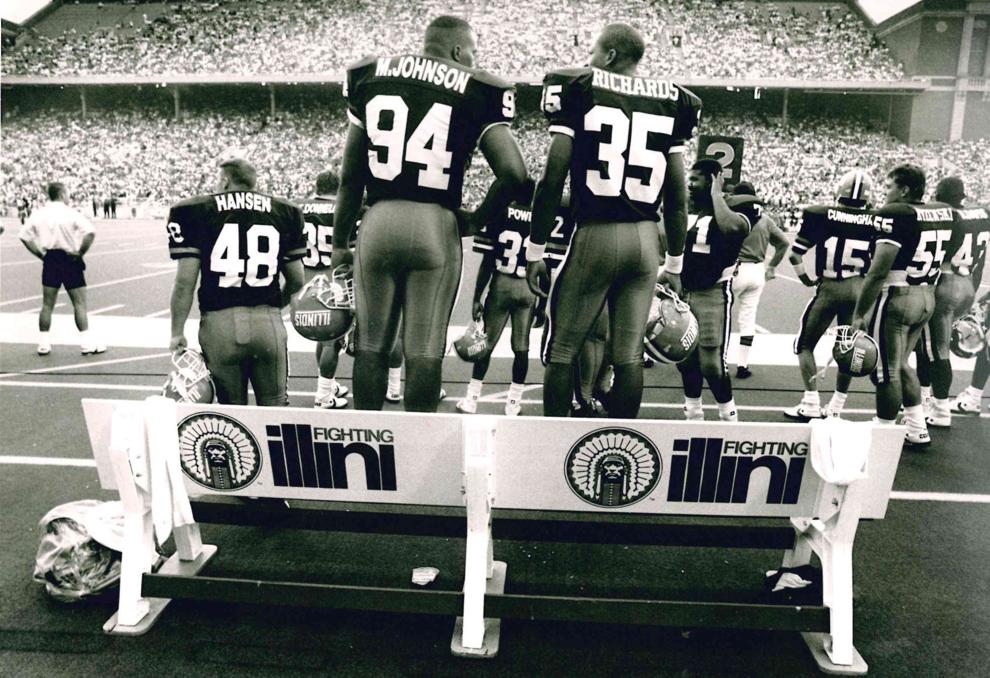 Good Block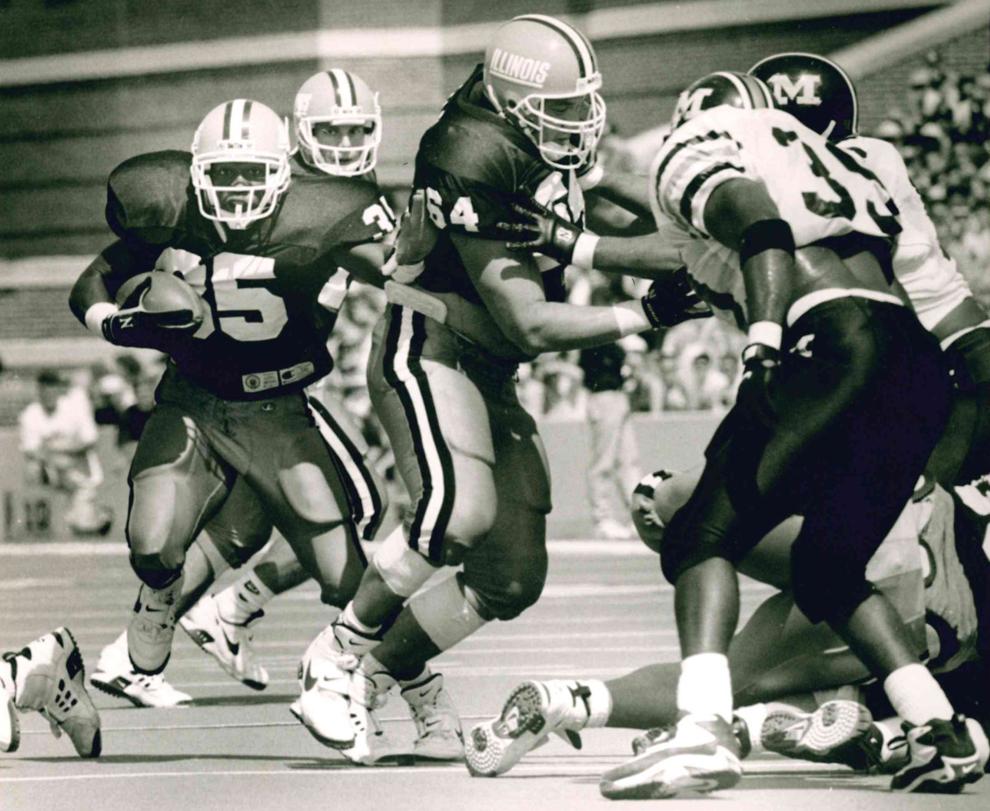 Taking a Dive
On the loose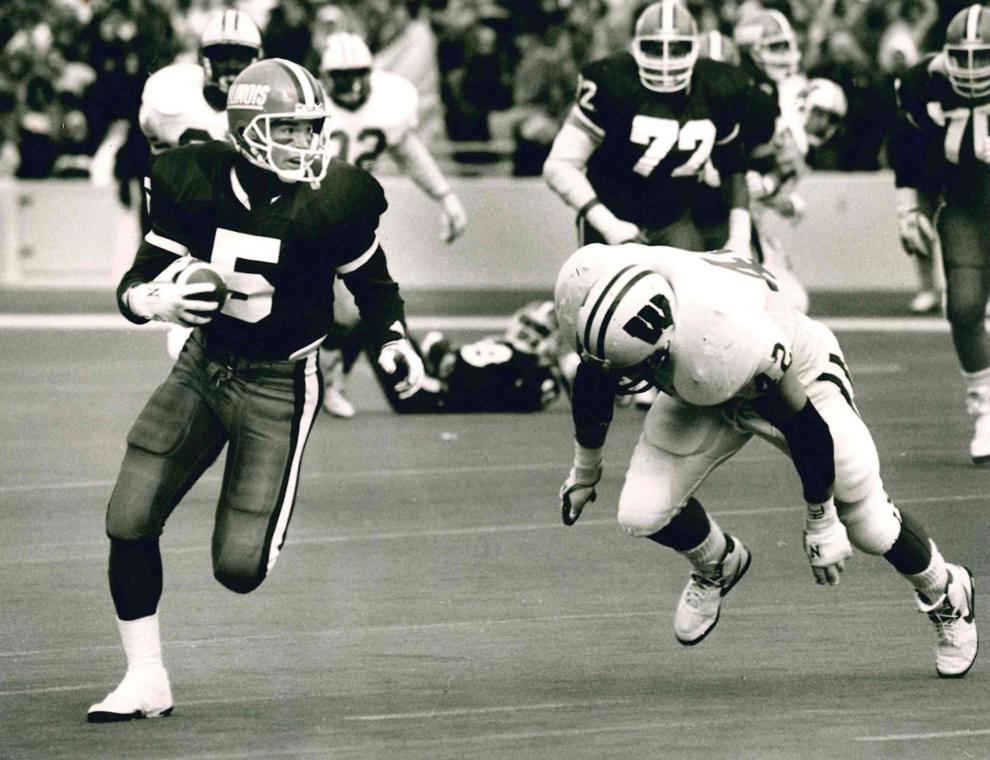 University of Illinois Football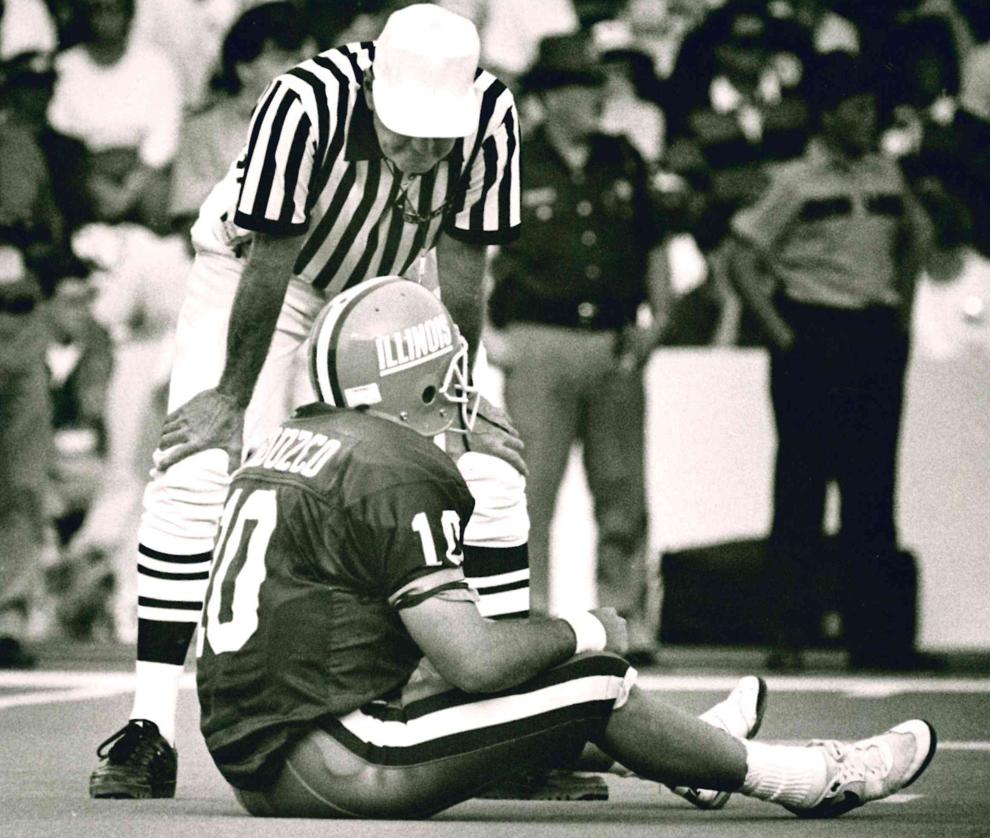 Coming at ya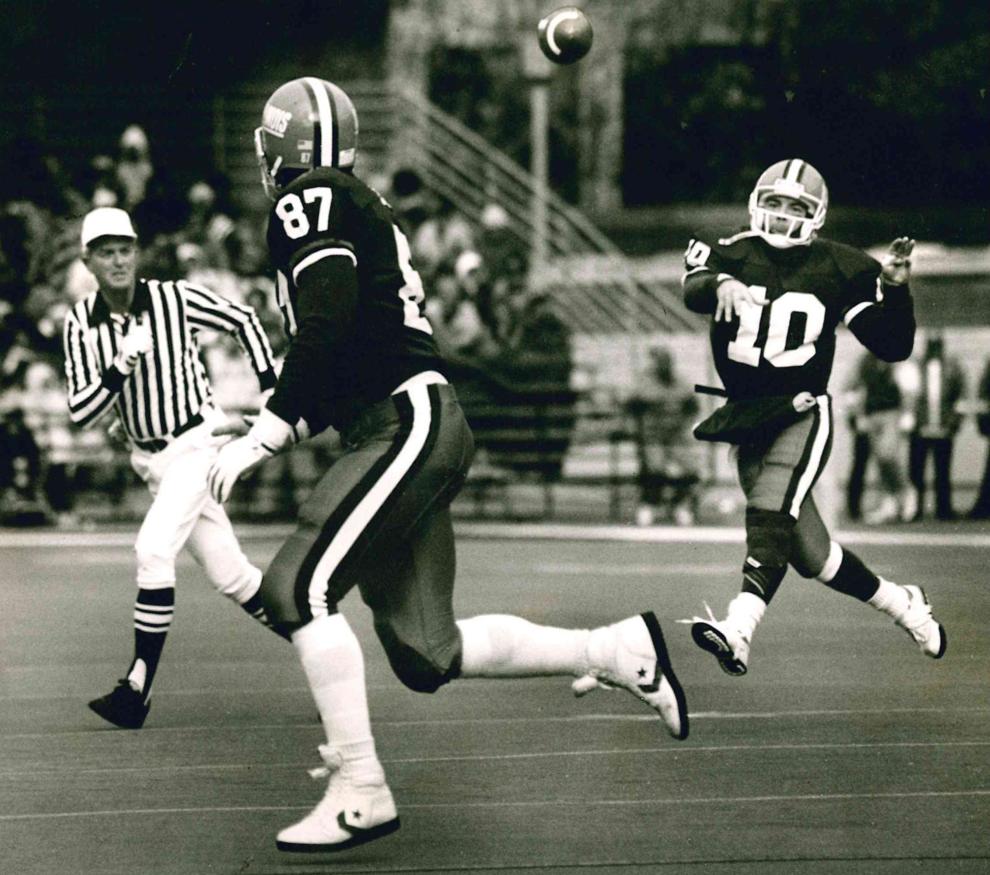 To run
Joyous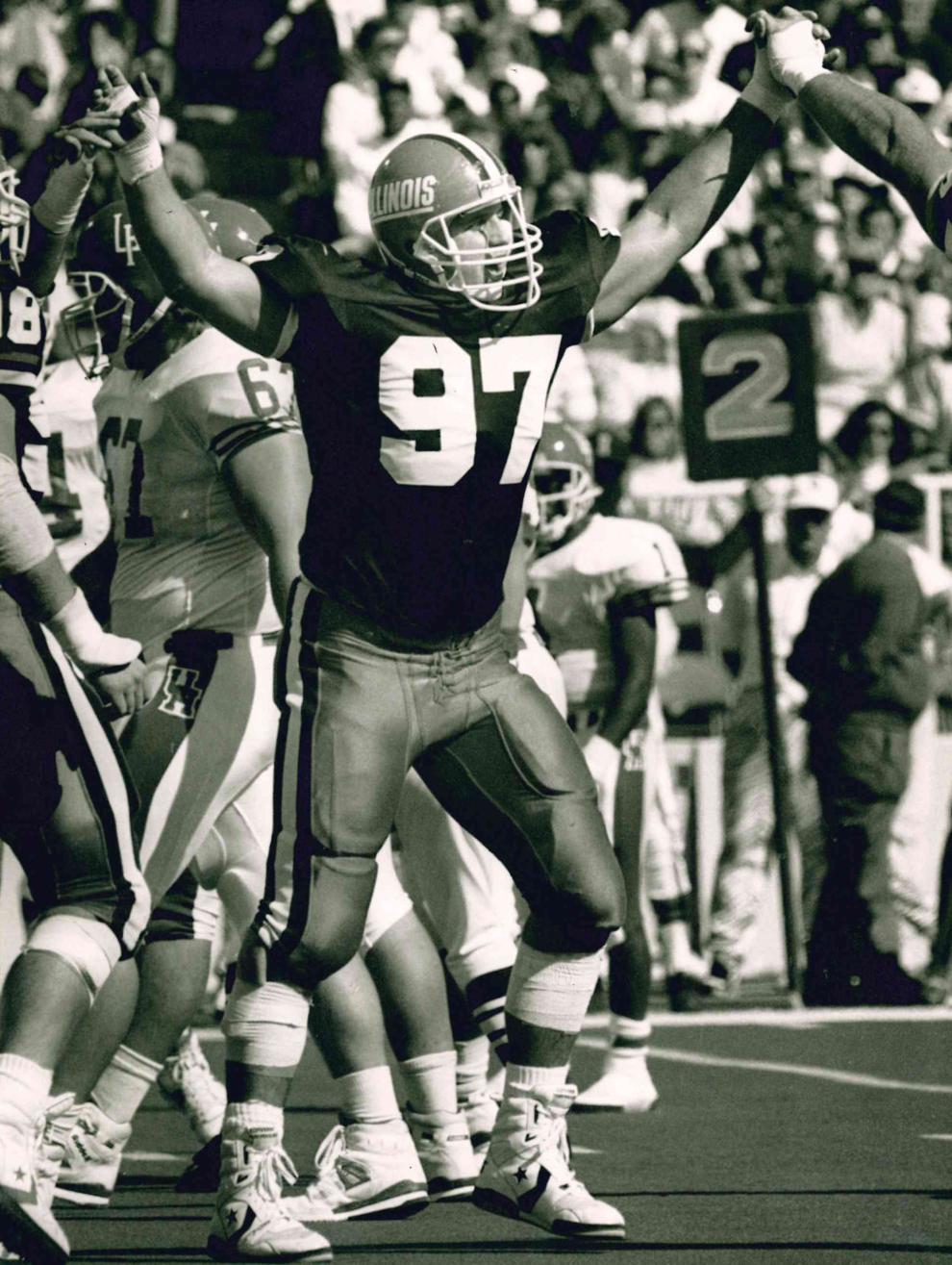 Lester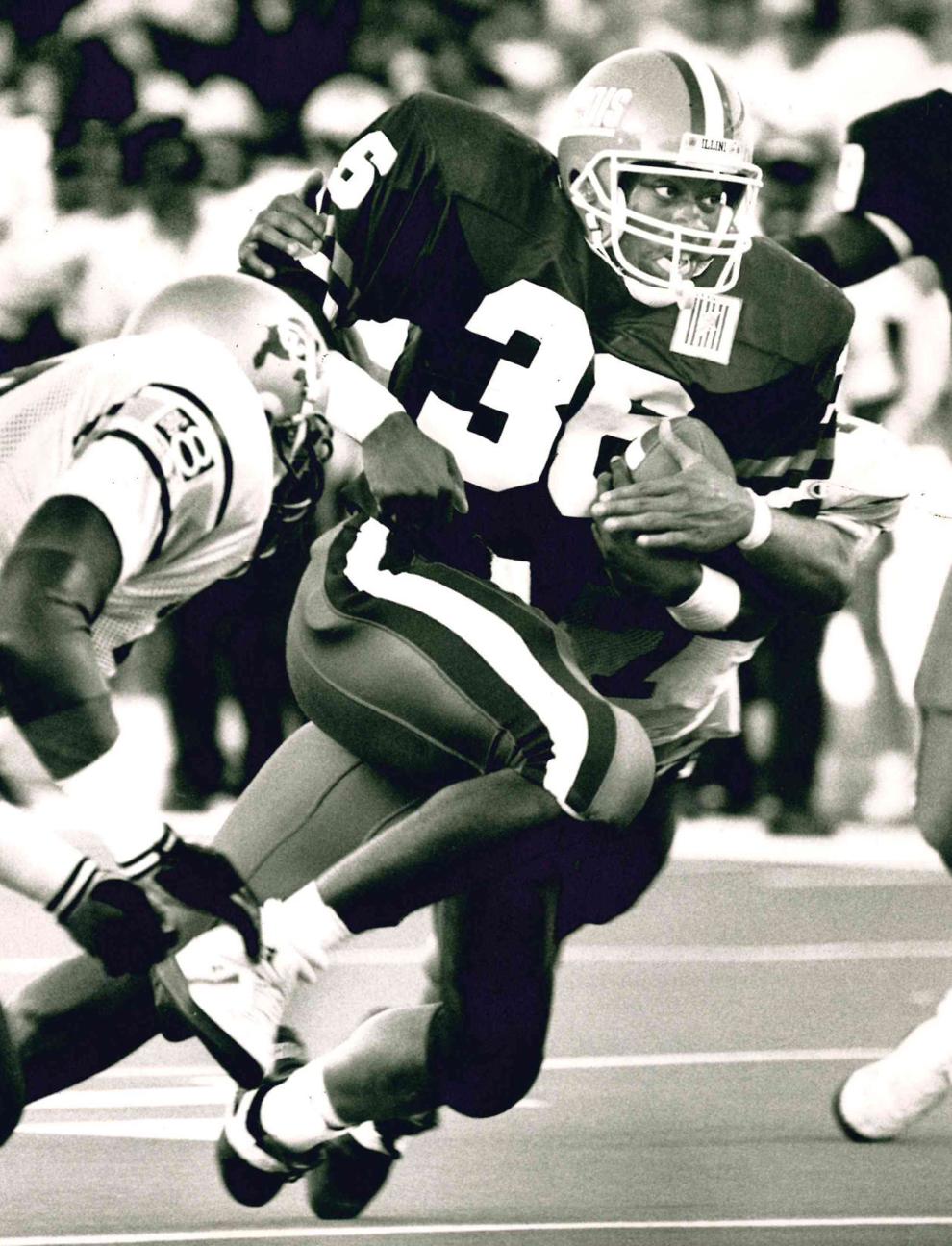 Sack attack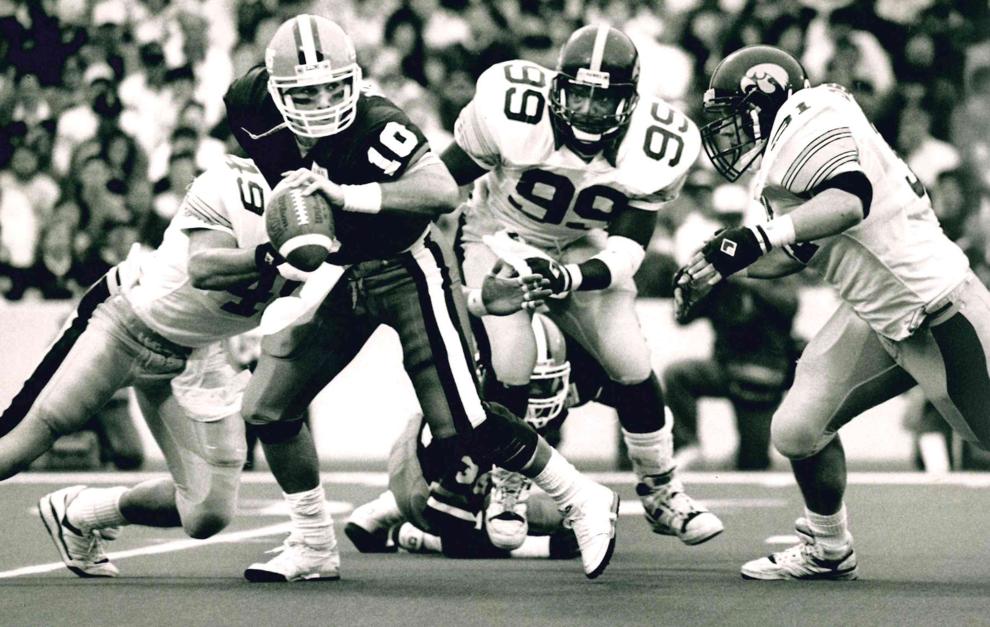 Waiting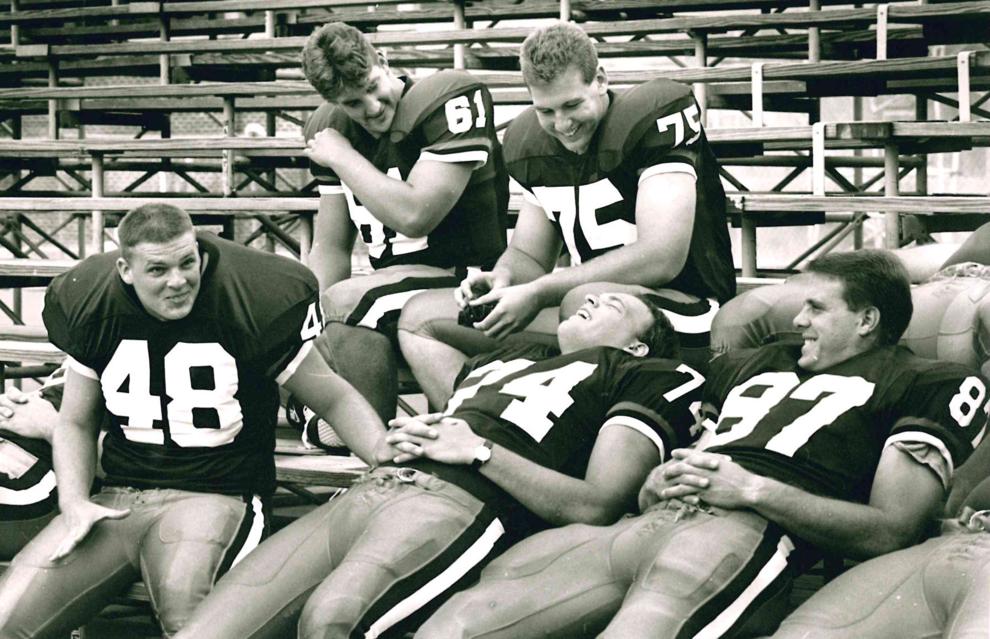 A coming through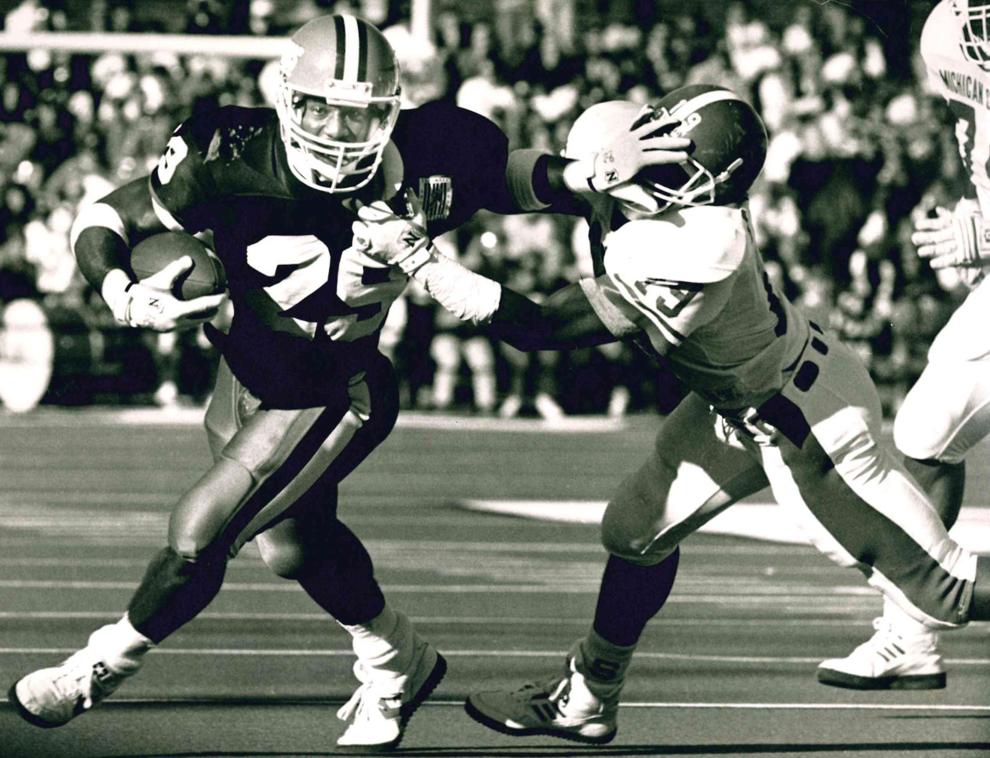 Sideline maneuver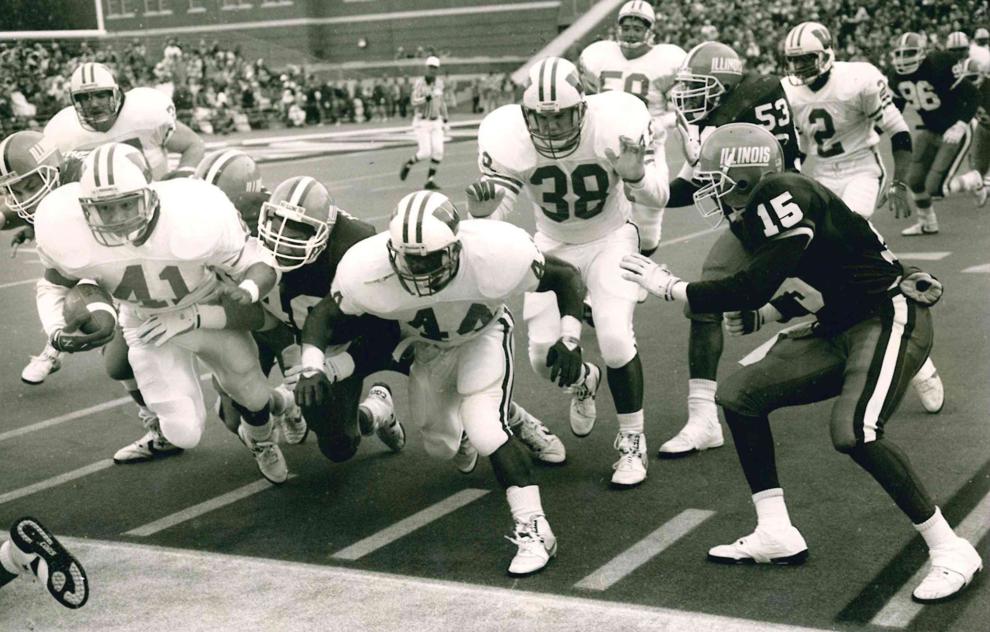 Mowing them down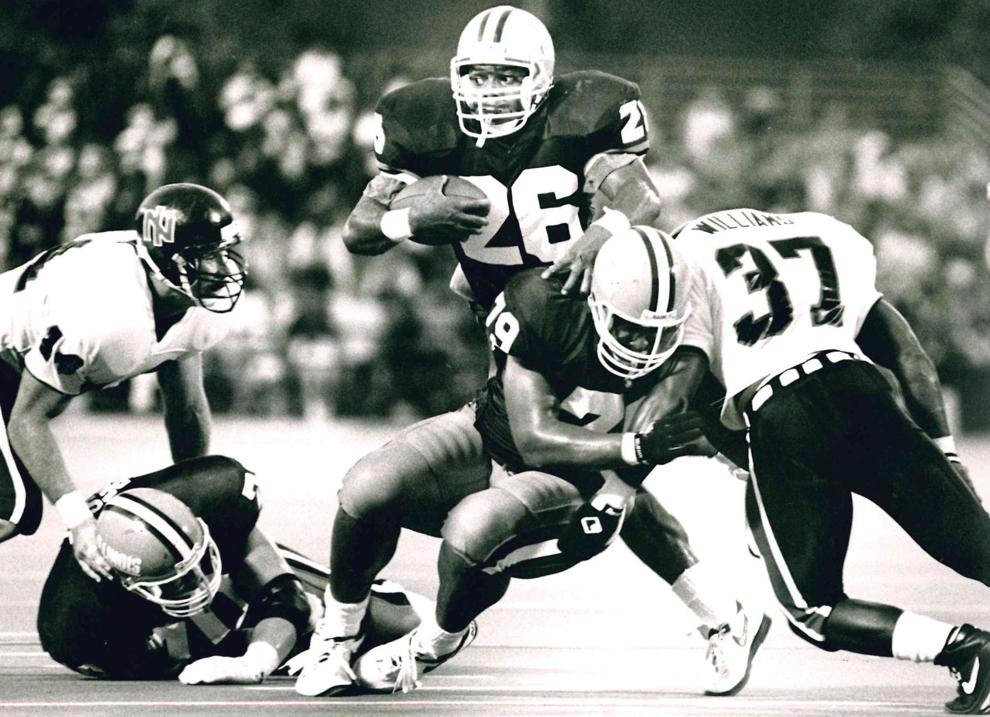 That's my buddy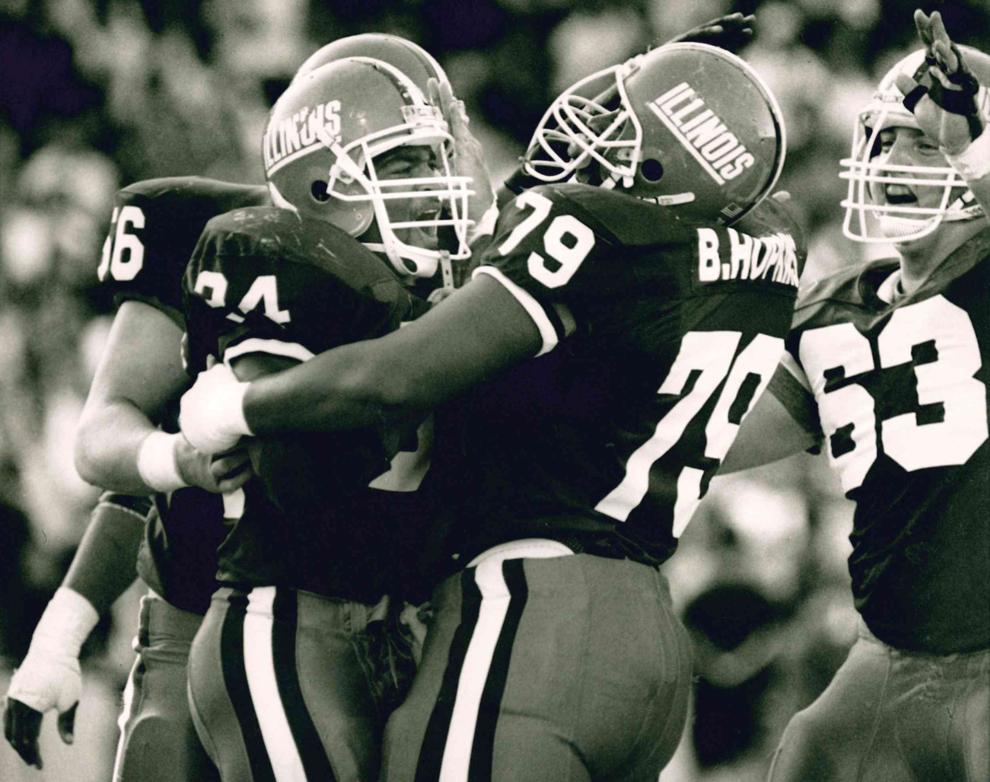 1992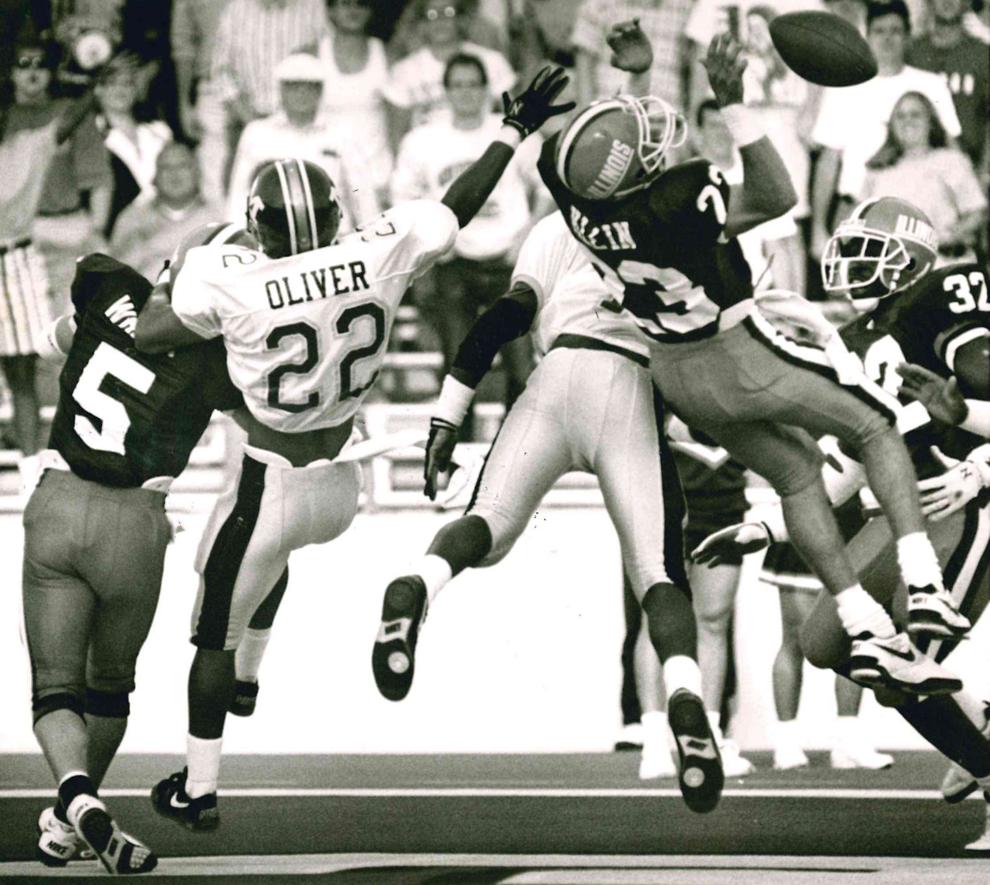 Traffic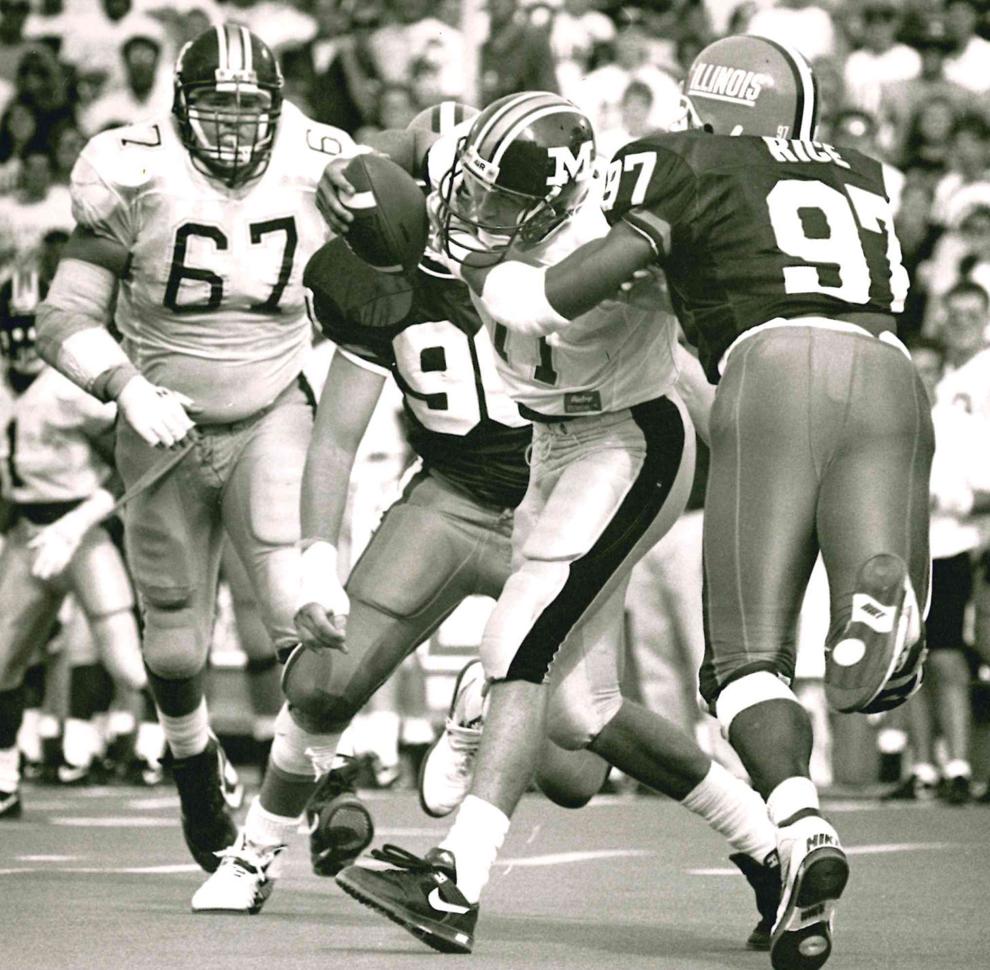 Busting through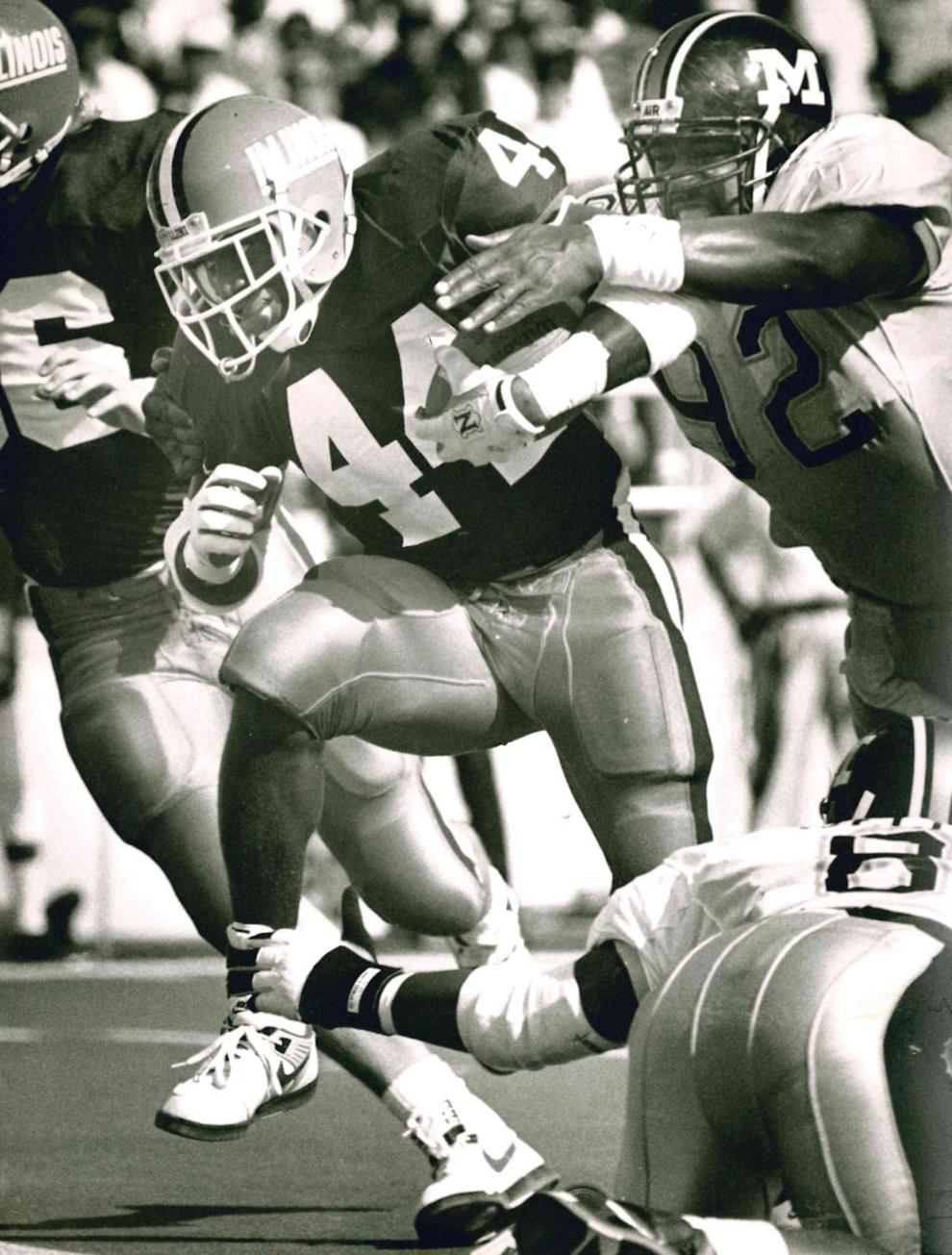 Final Exit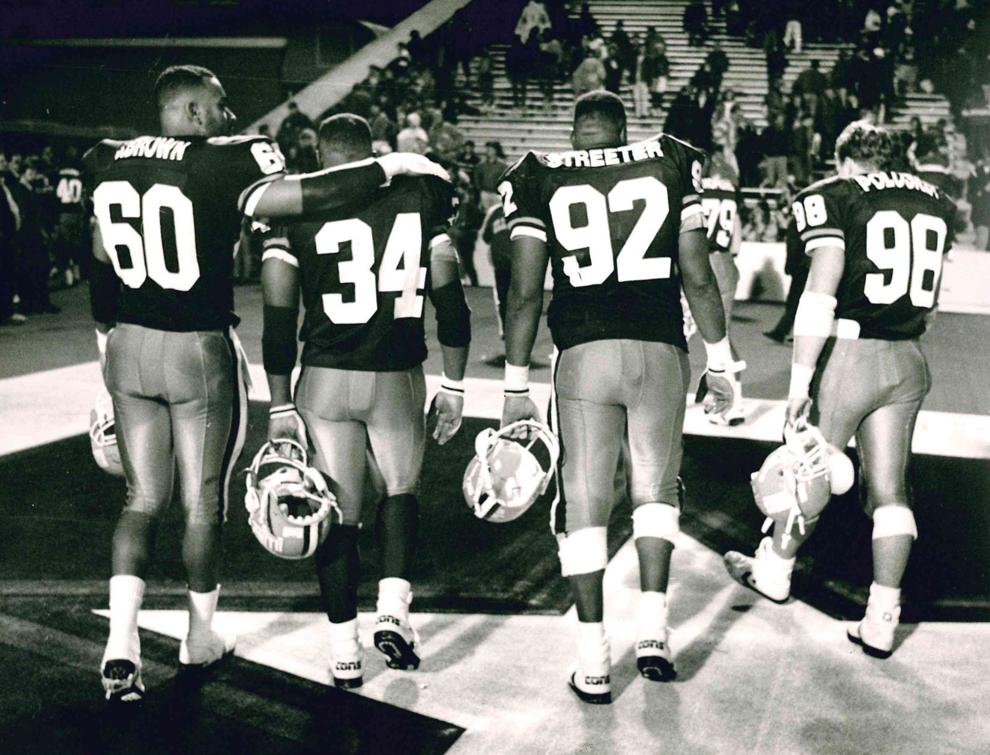 Scrum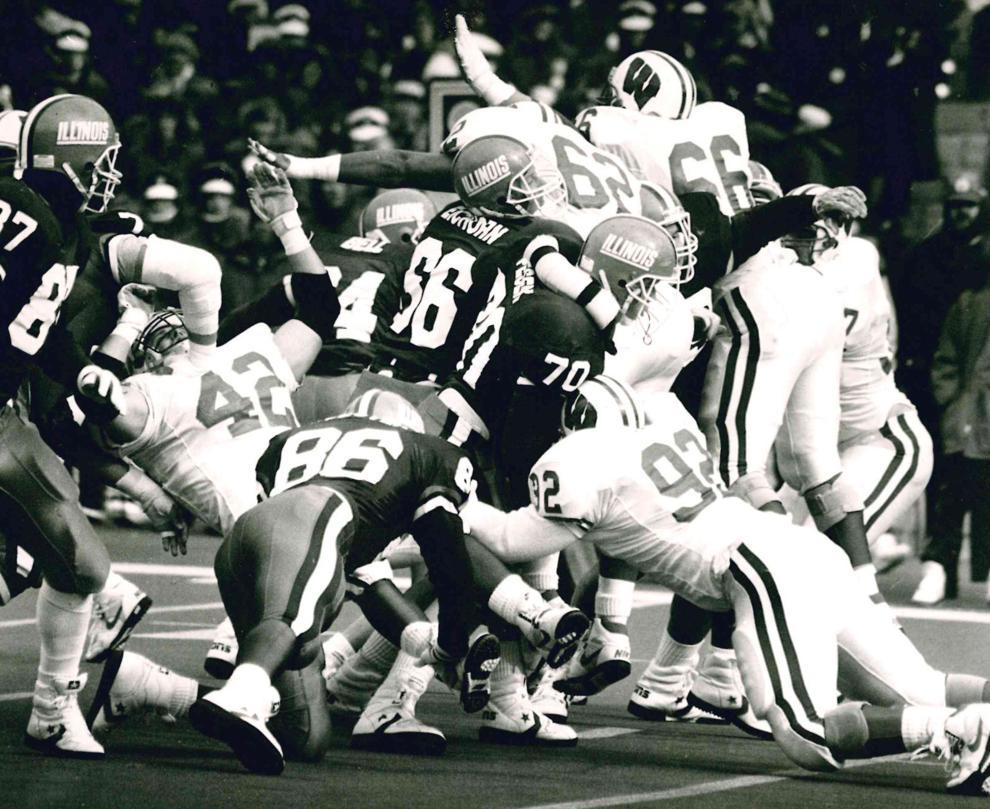 On the run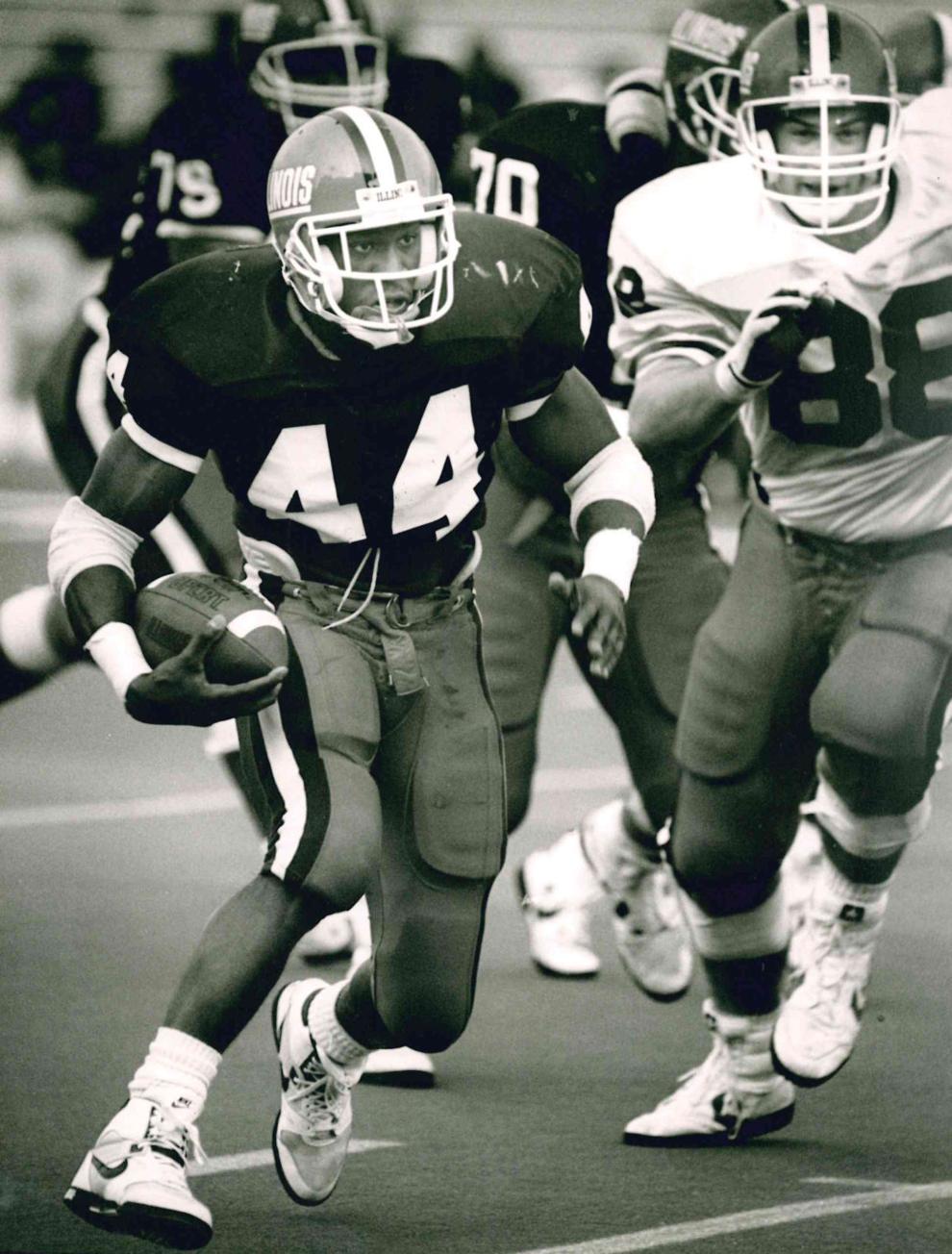 Sack attack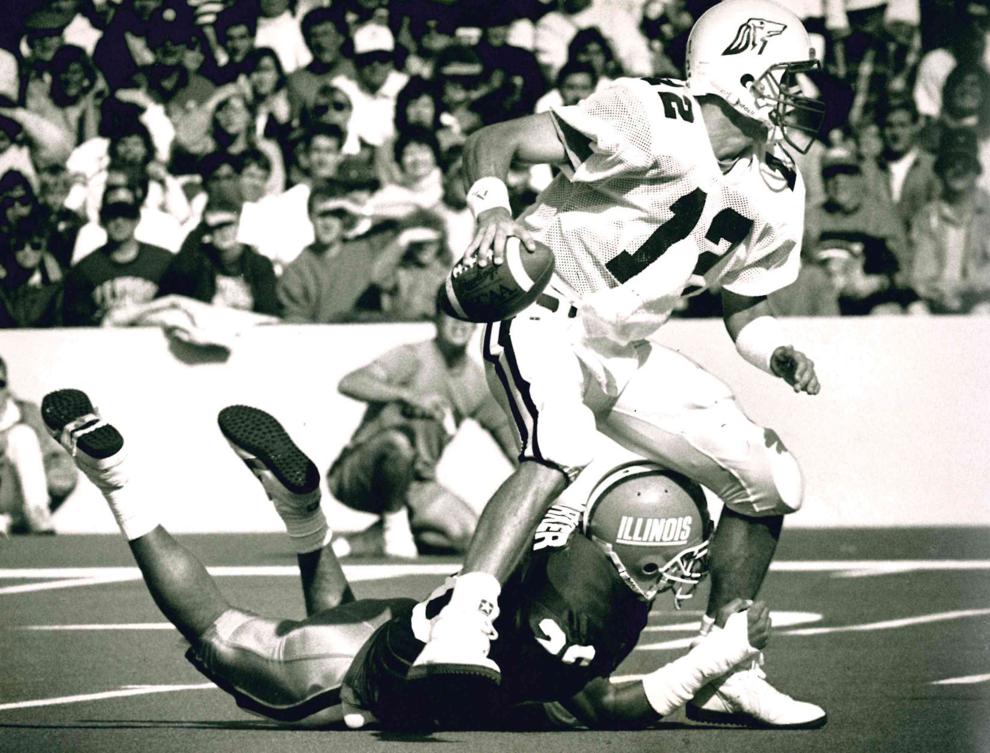 Pileup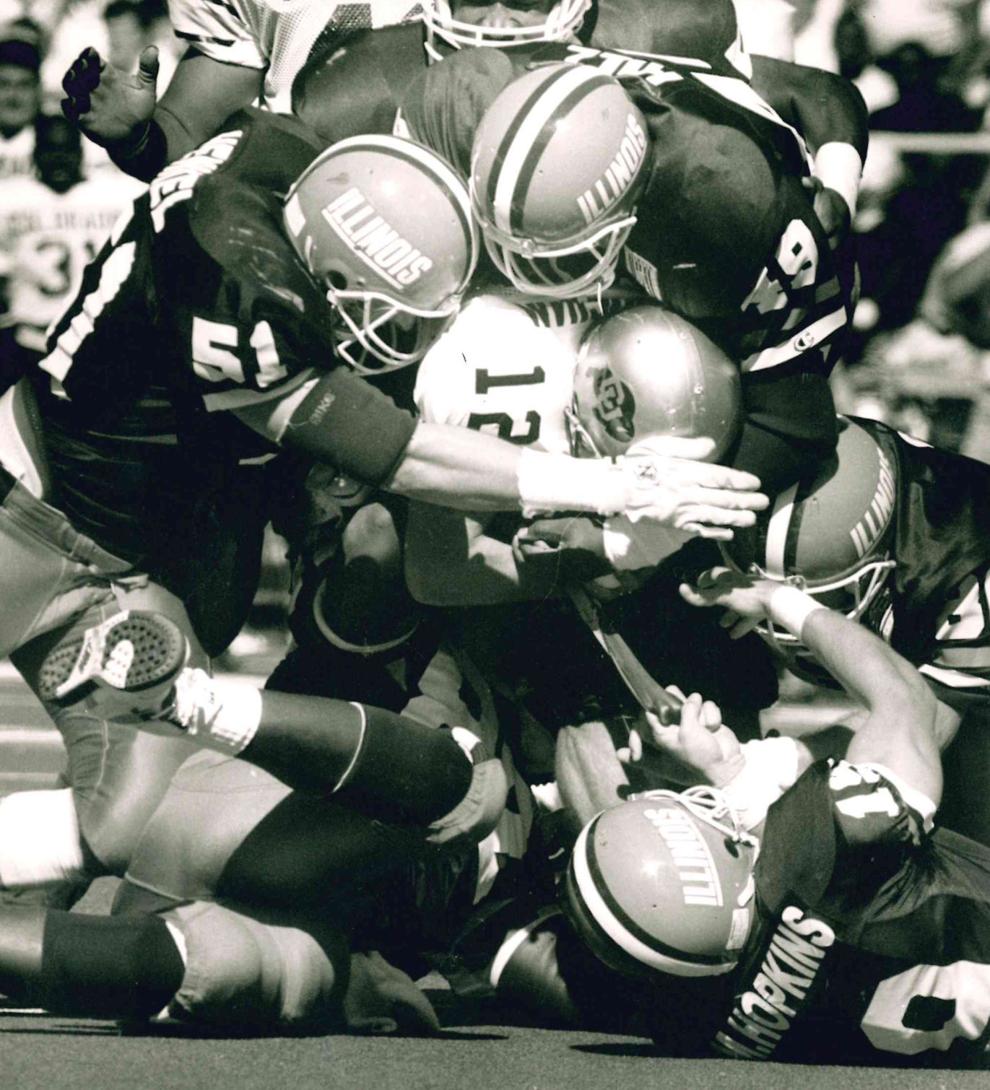 Take that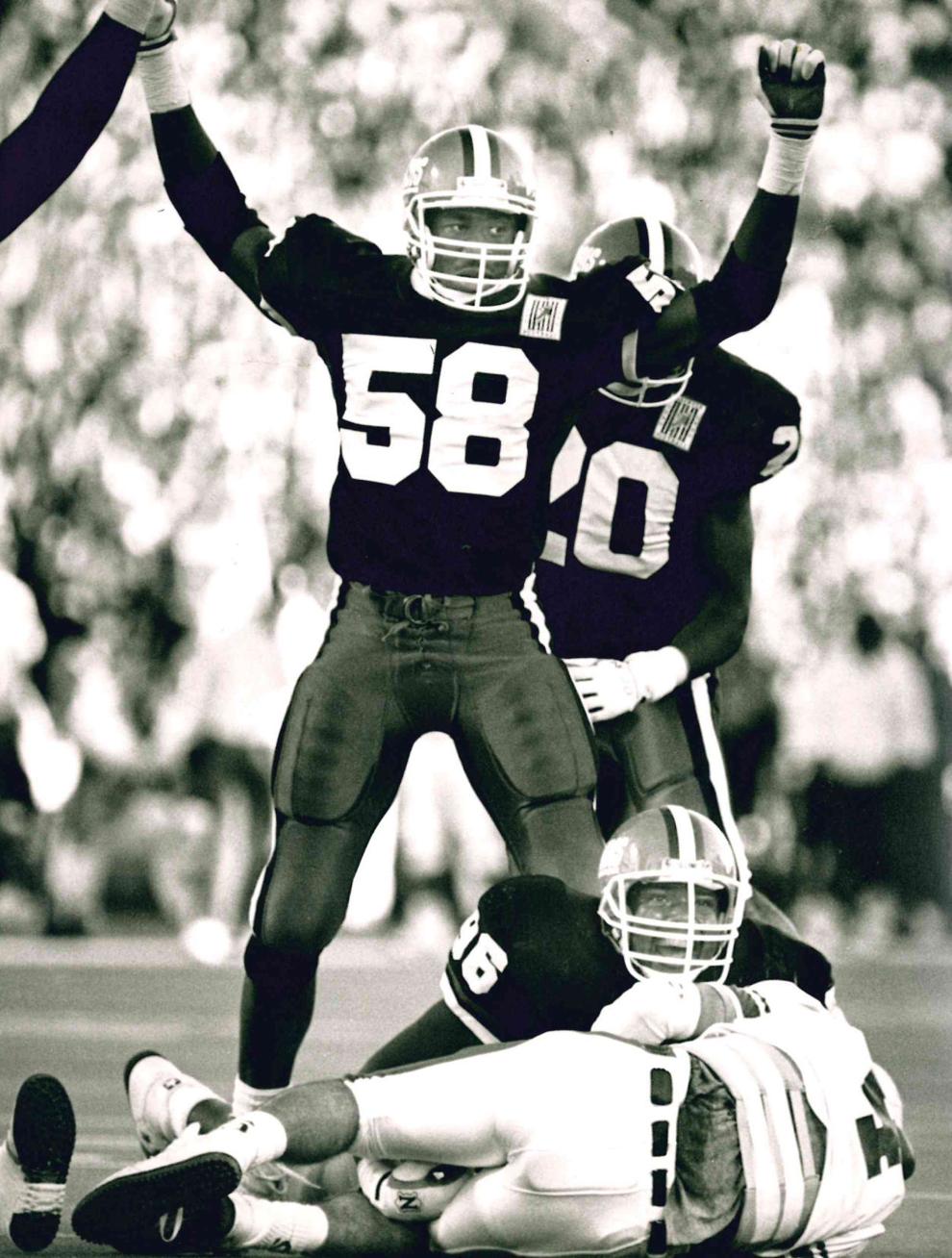 1991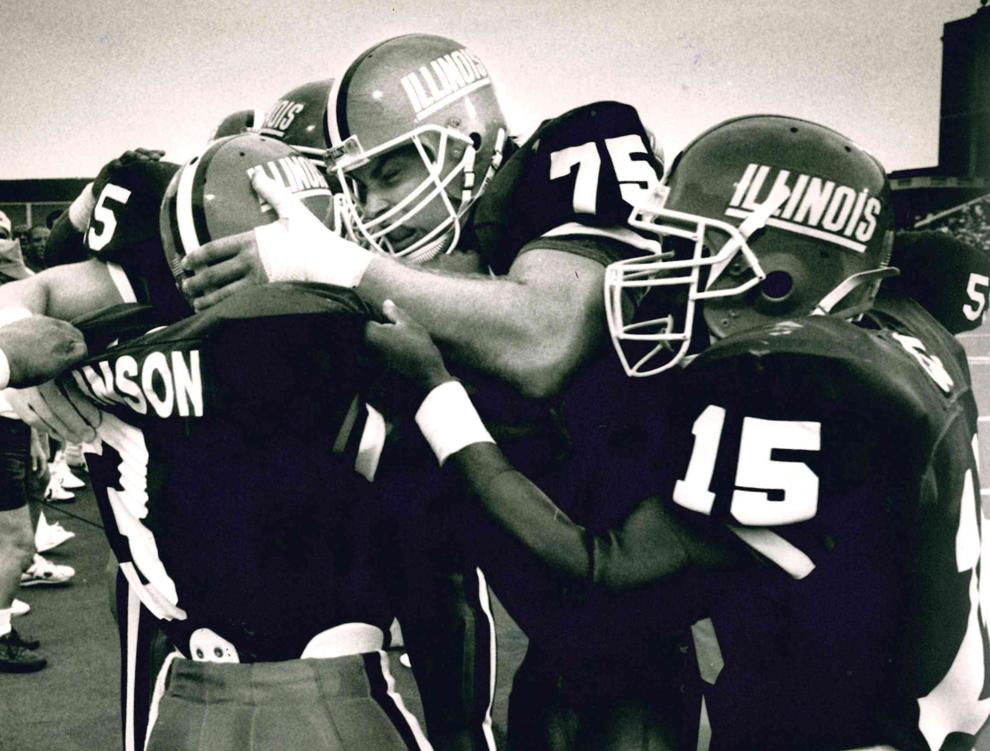 Lean on me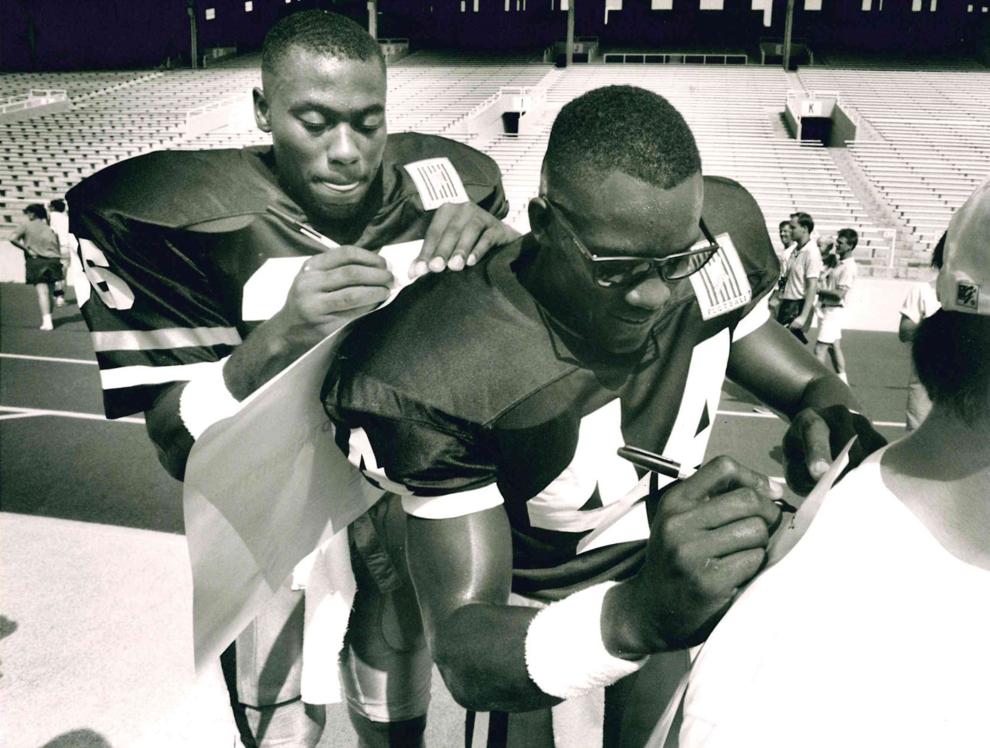 Way to go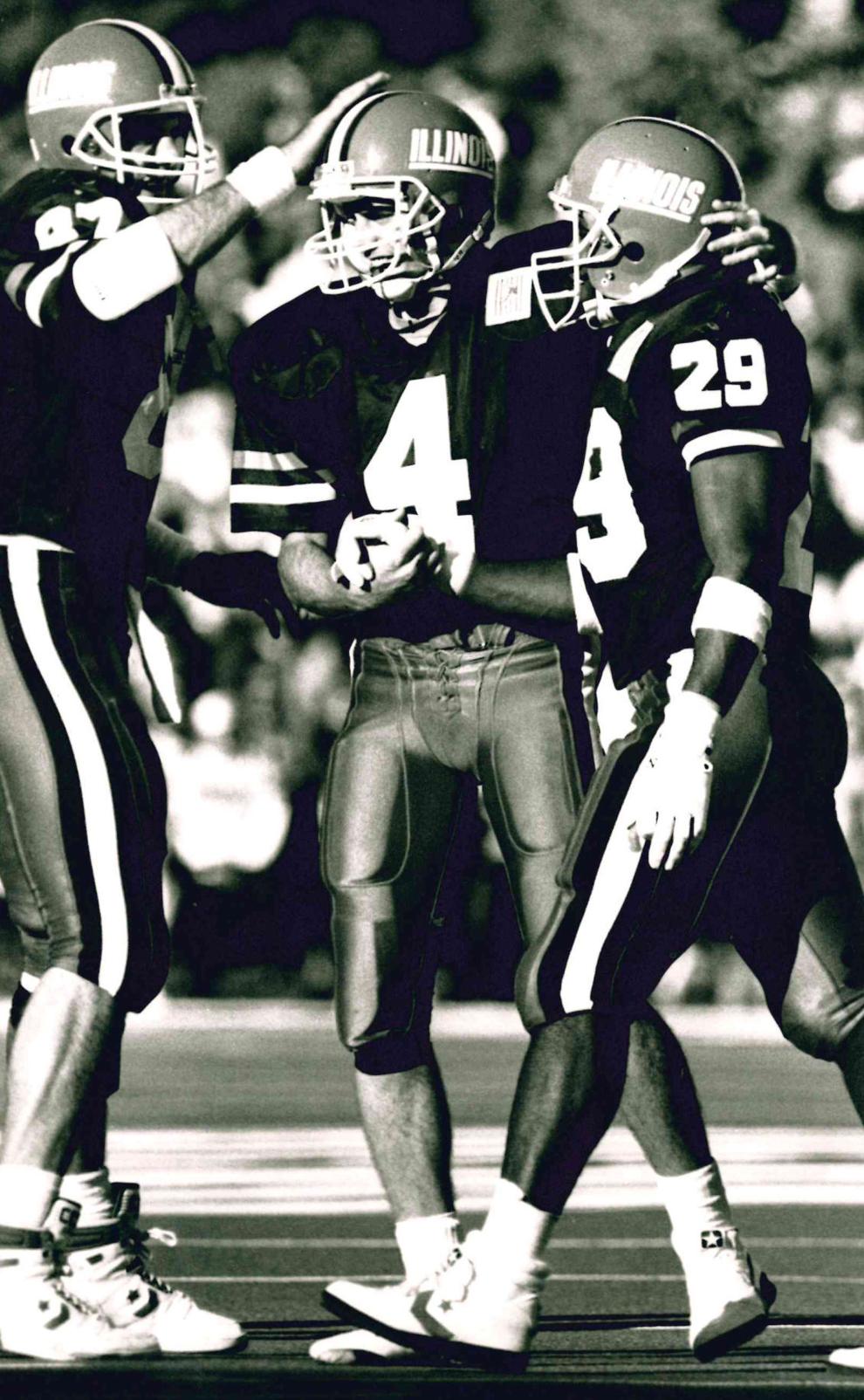 1991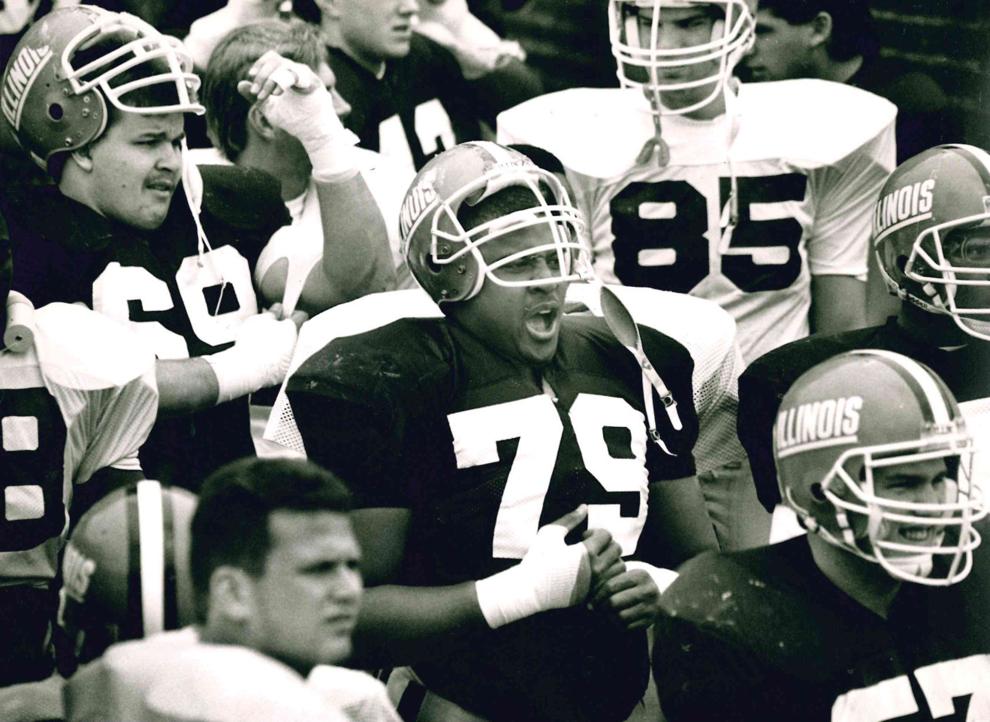 The peoples' choice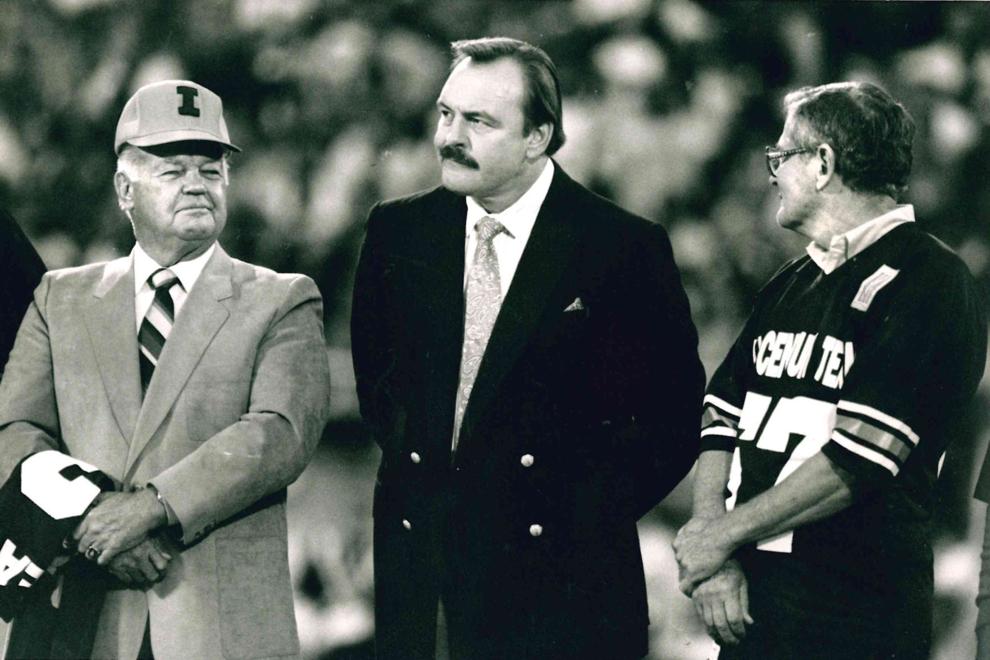 It's good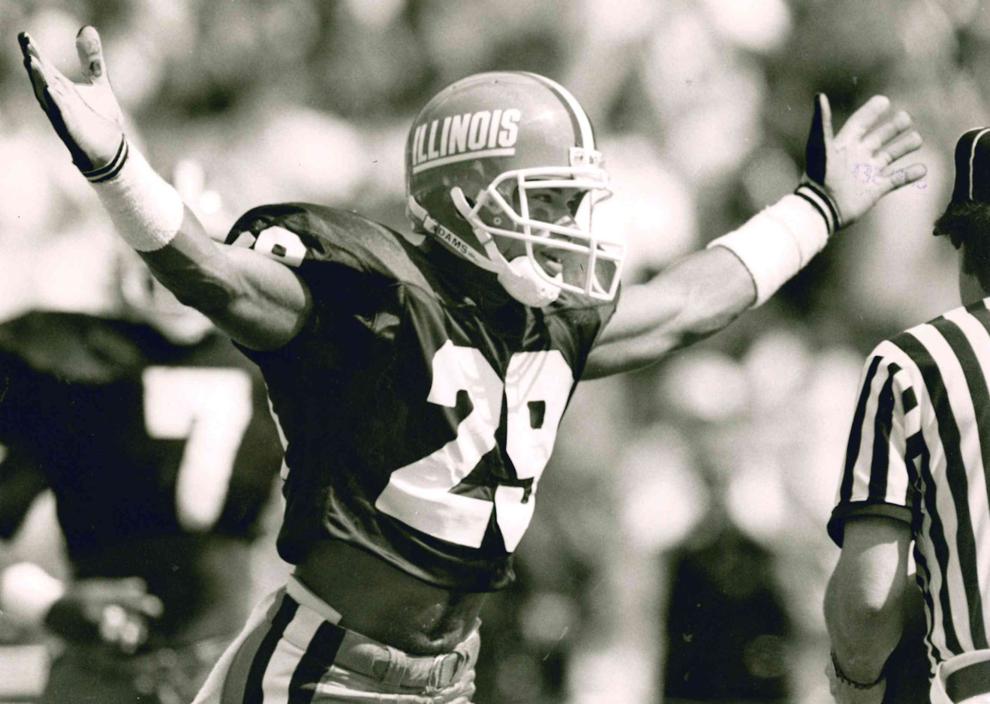 Touchdown Hero
That's Six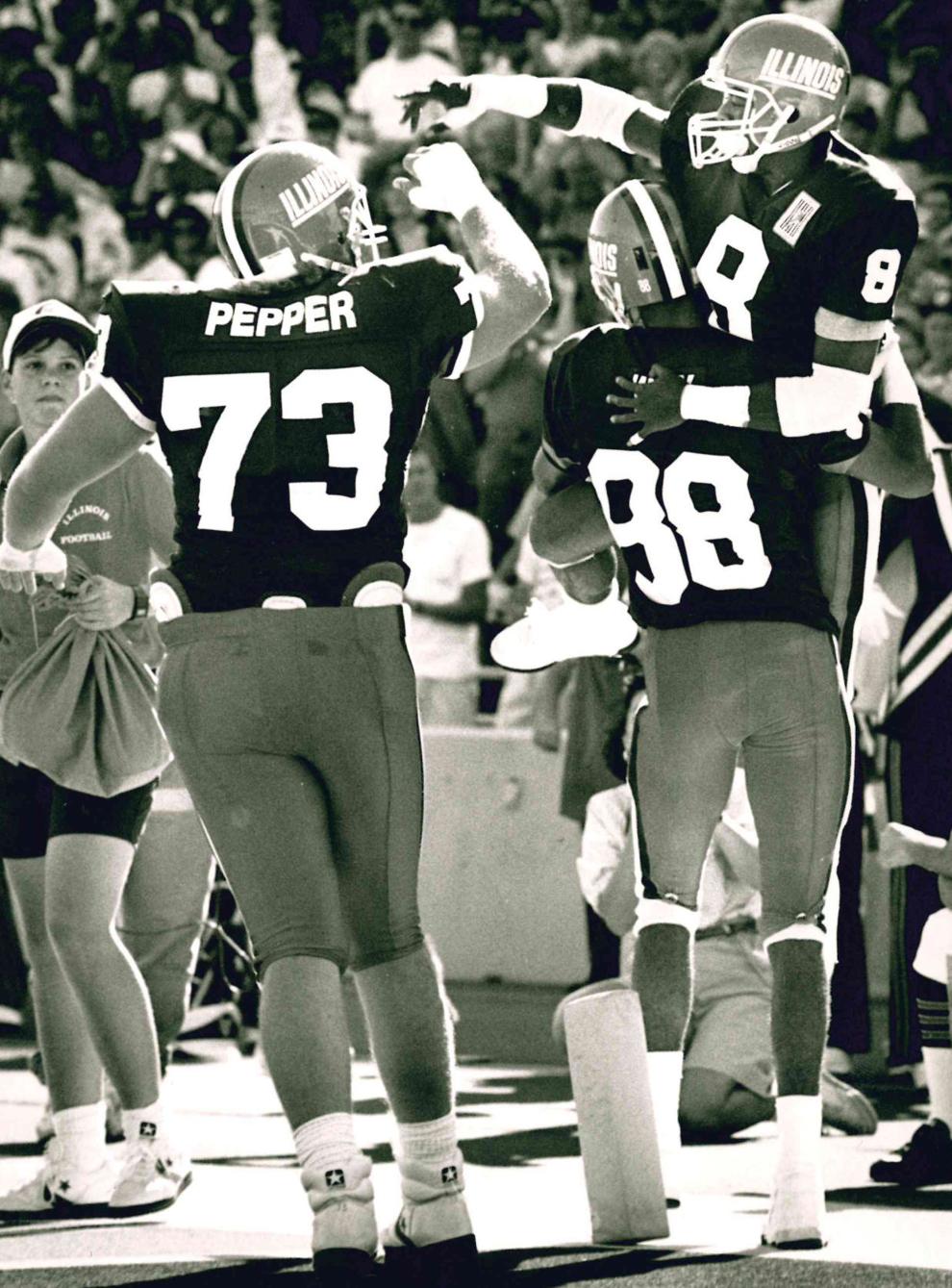 Contact Joey Wagner at (217) 421-6970. Follow him on Twitter: @mrwagner25