LINCOLN, Neb. — Last week against Rutgers, Chase Brown spun and he sprinted, broke tackles and was tough to bring down, but he never found the end zone against the Scarlet Knights.
He was asked what his celebration might be when he finally broke the goal line for his first collegiate touchdown. Brown wasn't entirely sure and said the celebration would be dictated by the circumstance.
The sophomore running back didn't have to wait long to find out in Saturday's win at Nebraska. Illinois took advantage of a turnover on the first Nebraska play of the game and Brown punched the ball into the end zone three plays later on a three-yard run. The celebration was nothing too extreme, though as he ran off the field the Fox Sports 1 microphone caught a celebratory explicative out of Brown's mouth. Such as life with no fans.
And that was just the start.
Brown ran for another touchdown and finished with 110 rushing yards. That, though, wasn't enough to be Illinois' leading rusher in a 41-23 drubbing — Mike Epstein's 113 rushing yards led the team.
"When you have two solid backs, we're able to do a lot of different things. … I think that's tough for the defense to account for," Epstein said.
Illinois (2-3) ran behind an all-Illinois offensive line of Julian Pearl, Verdis Brown, Doug Kramer, Kendrick Green and Vederian Lowe. Pearl played for right tackle Alex Palczewski, who was injured last week.
It is the first time Illinois has had back-to-back games with two players running for more than 100 yards since 2000. Quarterback Isaiah Williams and Brown each had more than 100 last week in a win over Rutgers.
"That's what you get when you have an all-Illinois offensive line," head coach Lovie Smith sid. "Julian Pearl played well last week also. Doug Kramer is back. We know what Kendrick Green can do. Verdis Brown has played good football. Vederian Lowe, those guys have played so much ball together, we expect them to play well each week."
Hayes runs for first down
Blake Hayes had an opportunity to run last week against Rutgers. He had nothing but green grass and a clear path to the first down. Instead, he delayed his punt and boomed it away.
When presented with that same scenario on Saturday, he took it and ran 14 yards for a touchdown. It wasn't entirely pretty and he even, at one point, considered the idea of punting it away. Instead, he juked around seemingly no one and awkwardly ran his way to the sideline. He later shared that he didn't exactly have the greenlight to take off. Ending up short of the sticks probably would have been bad news.
"I didn't actually get the greenlight, so I might be in trouble for that," he said. "I'm just thankful I got the first down because if I didn't it might be a different story."
The run picked up a big first down on the first drive of the second half that resulted in a field goal. Hayes doesn't sugarcoat the message when he says he's not the most athletic guy around. He'll remind you he's not the right pick for a pickup basketball game and knew the run probably looked as awkward as it felt. 
"I watched it in the locker room after the game. I'm not the most athletic person going around," he said. "I said to (kicker) James McCourt, I was like, 'How bad was it?' He was like, 'It was pretty bad.' I watched it back and honestly, we were talking about it, based on my athleticism it could have been a lot worse. I'll take it."
Practice leads to perfect
In a video the Illinois football Twitter page posted after the game, Smith told his team that this win — the second in a row — came in practice. He said there was a "different vibe" around practice earlier in the week.
"We practiced well but that's what you're supposed to do," Smith said. "It's the fifth game of the year. You're supposed to get better and better. Of course, the challenge is to practice even better this coming week. We don't have to get motivated for who's coming into town. When you have an older group, they kind of know what's at stake and they kind of know what it takes to play well on Saturday."
Epstein said this was the best week of practice yet from the scout team to the starters.
"I just think it's the assignments," Epstein said. "When we're flying around, we've had a couple more physical practices, we're just trying to; our tempo, our assignments, our technique.
"We just did a great job this week. We were going hard. The scout team gave us great looks. That's so big because when you just know and expect a defense to do a certain thing and they do it; and you run that in practice and rep that in practice, and in a game they do that exact thing? You're bound for success. The scout team did a great job."
---
🏈 32 historical Illini photos
Looking up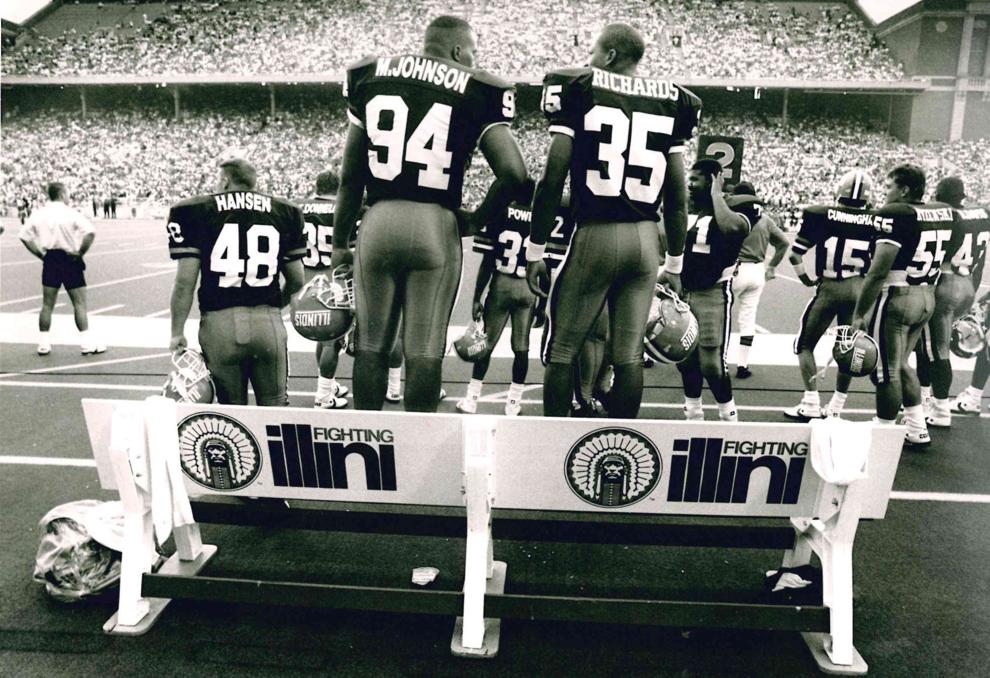 Good Block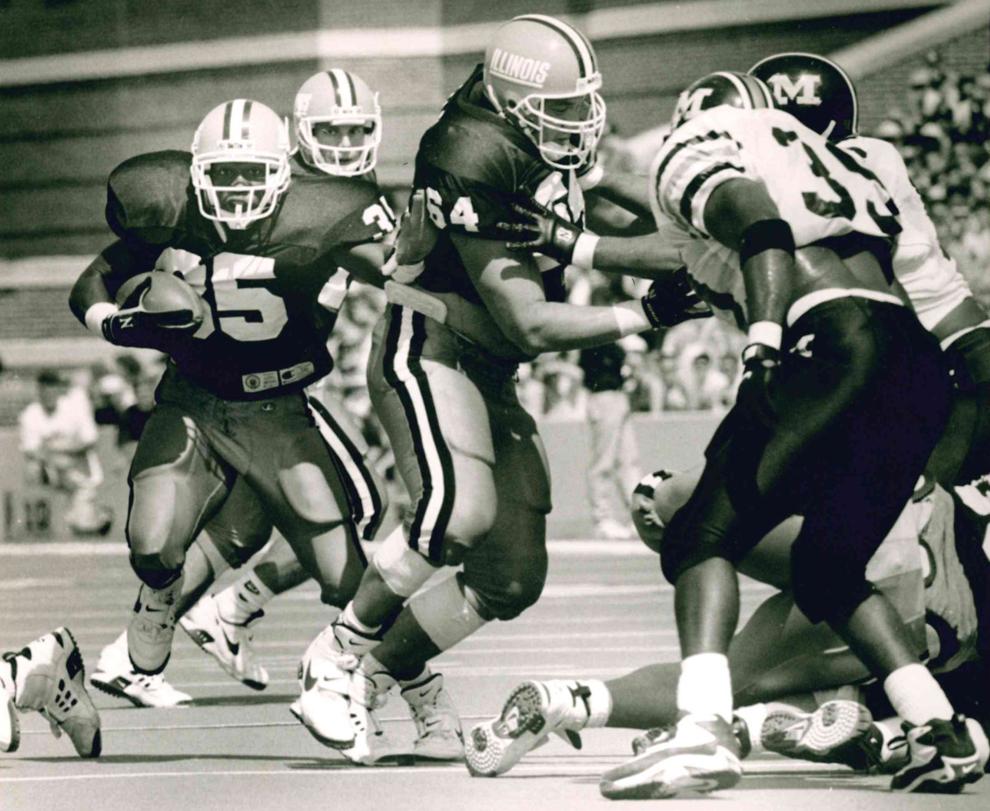 Taking a Dive
On the loose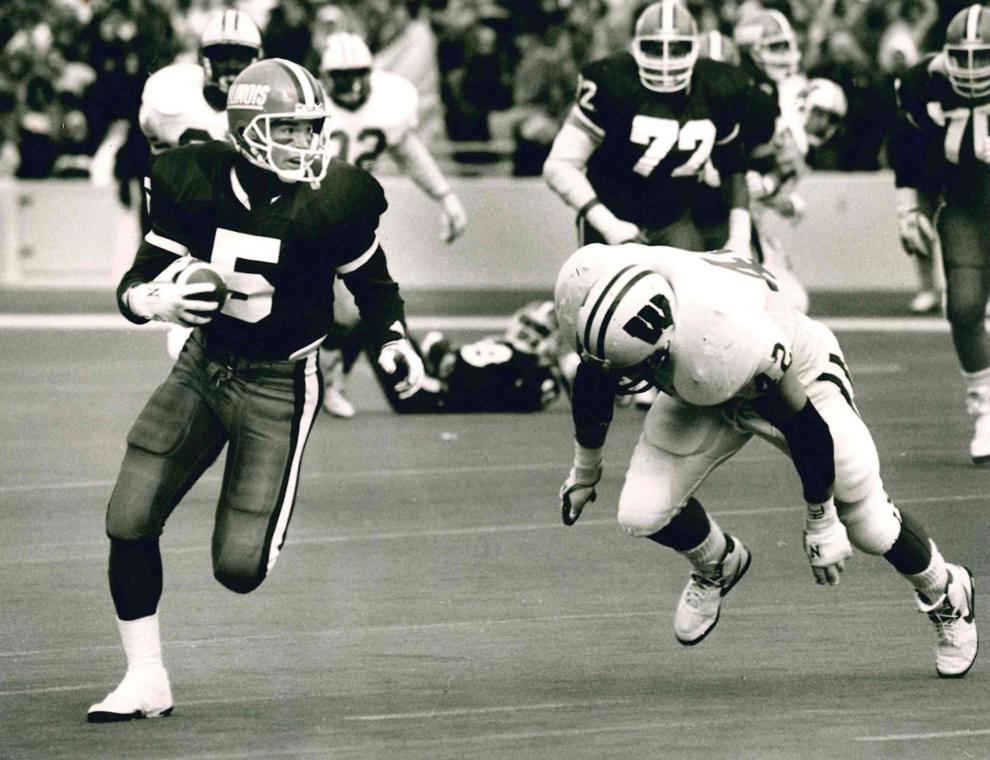 University of Illinois Football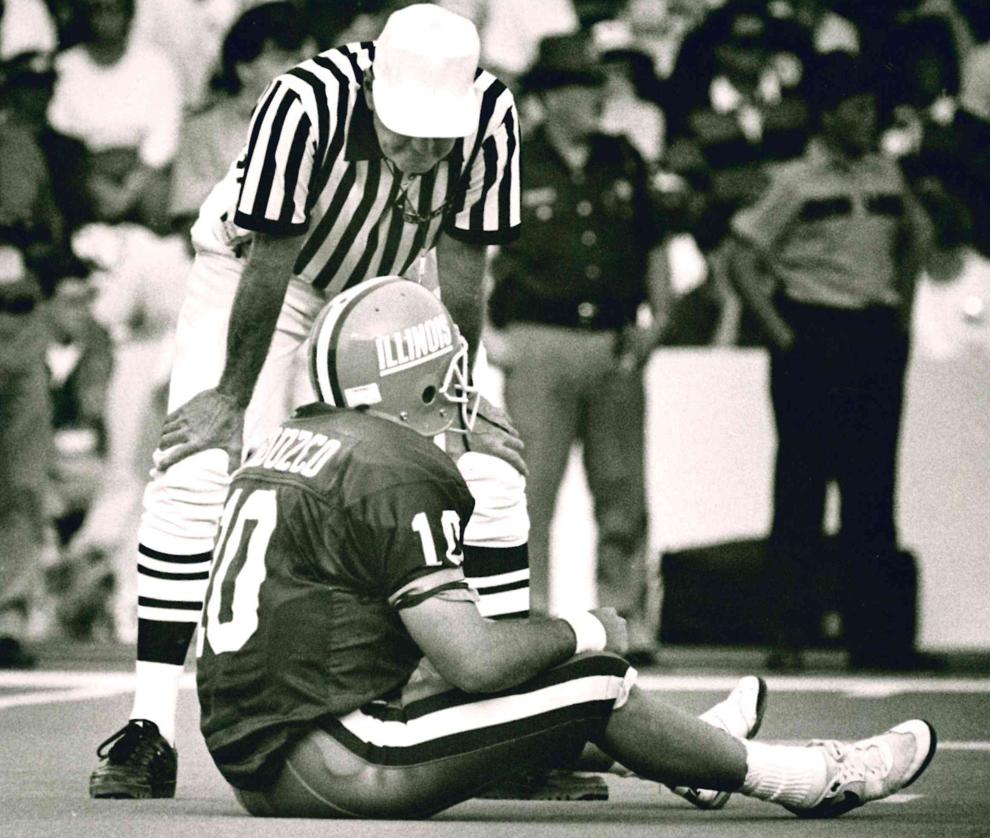 Coming at ya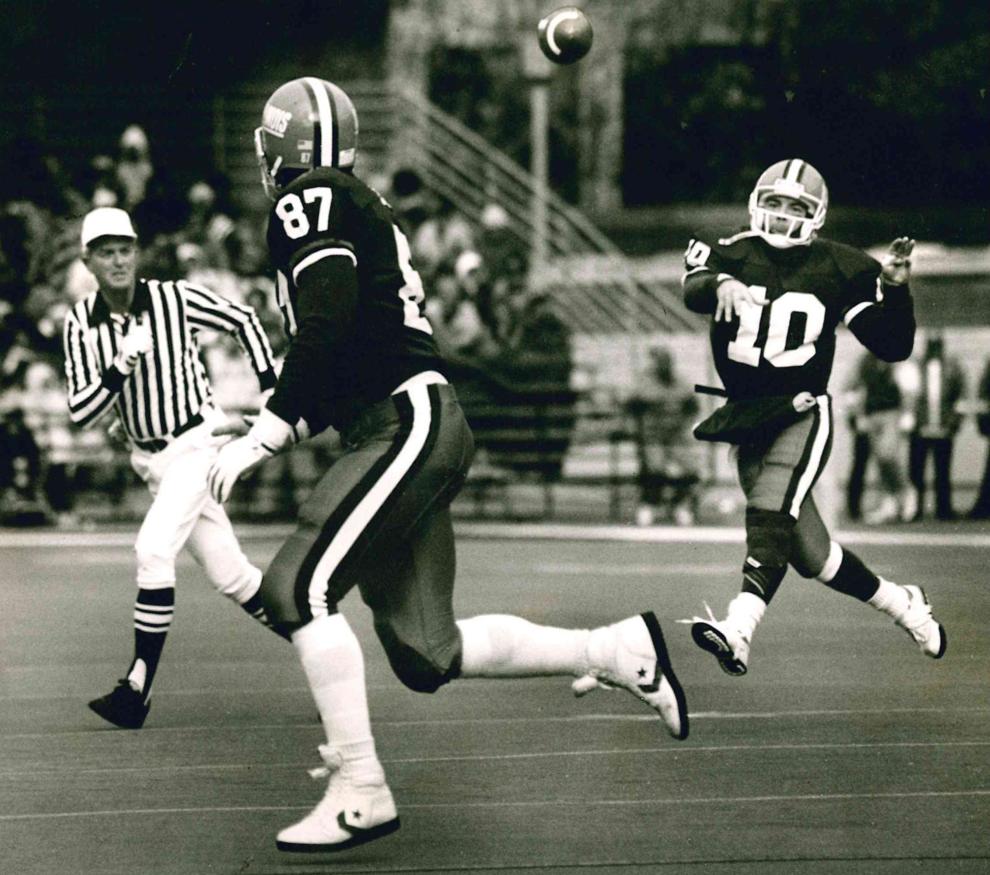 To run
Joyous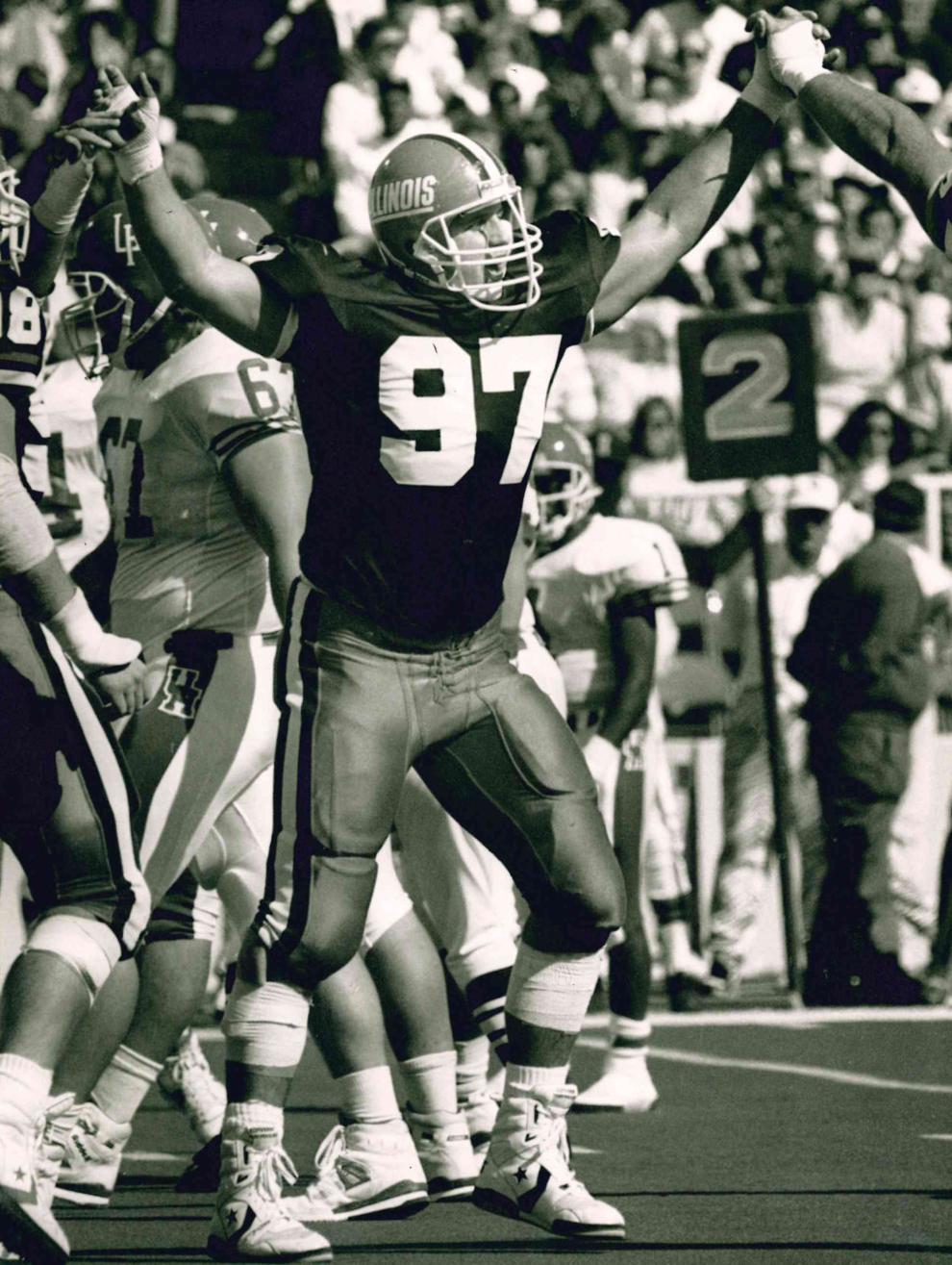 Lester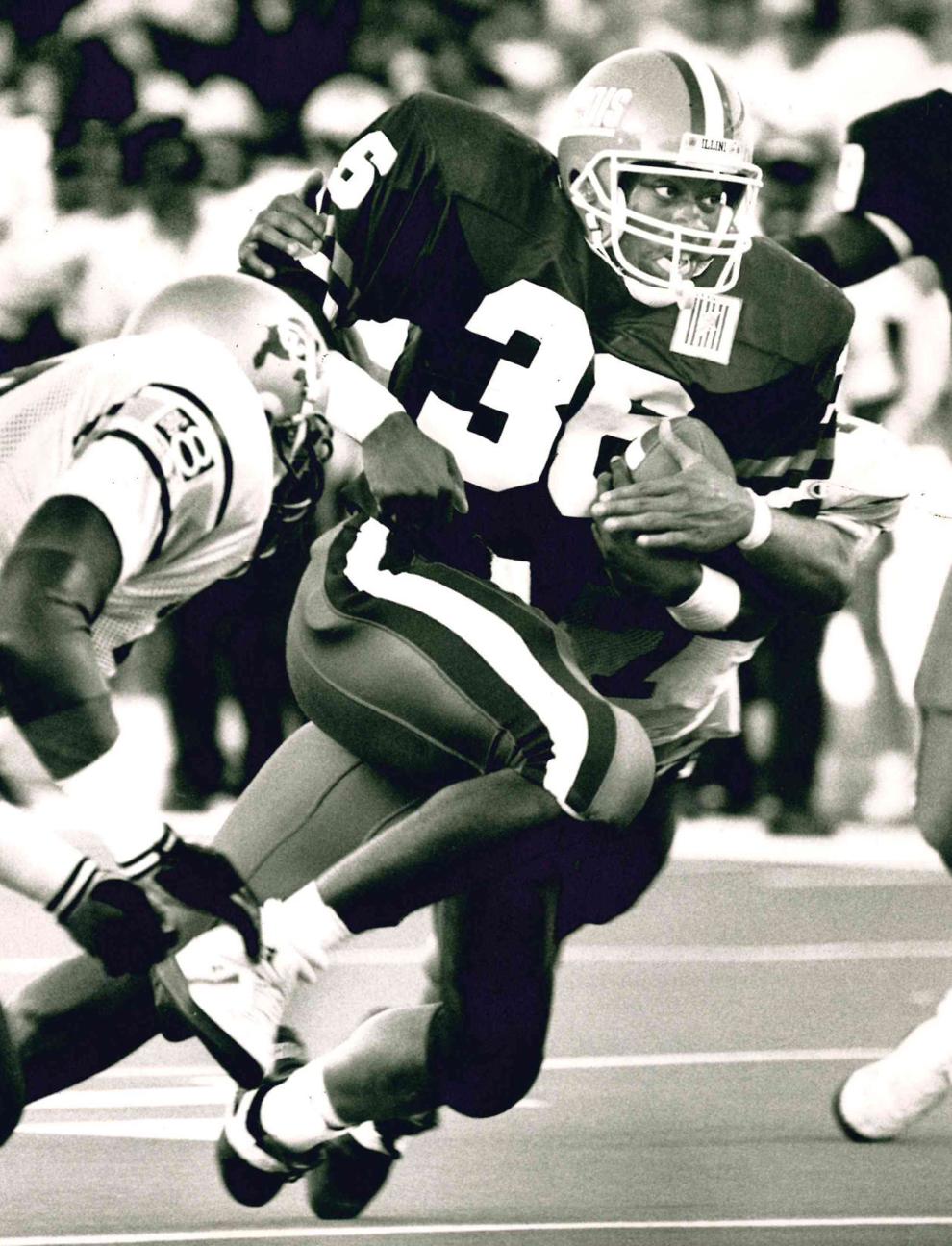 Sack attack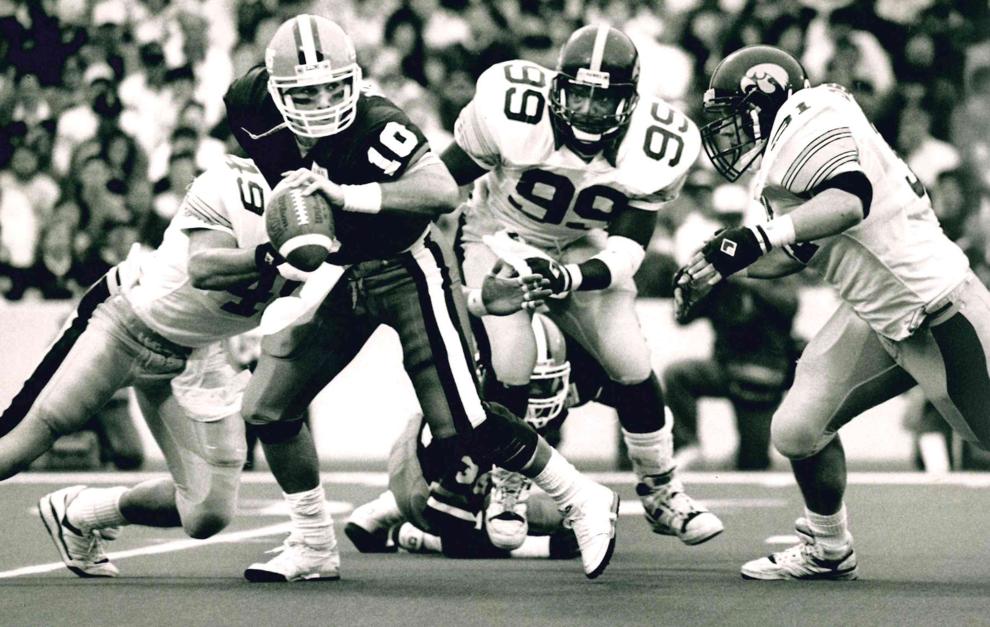 Waiting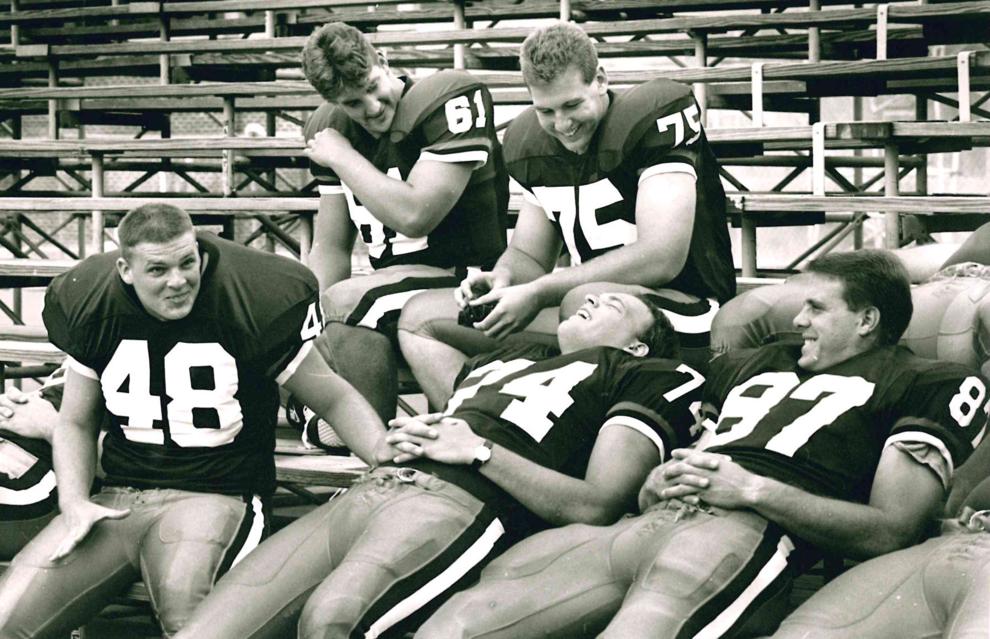 A coming through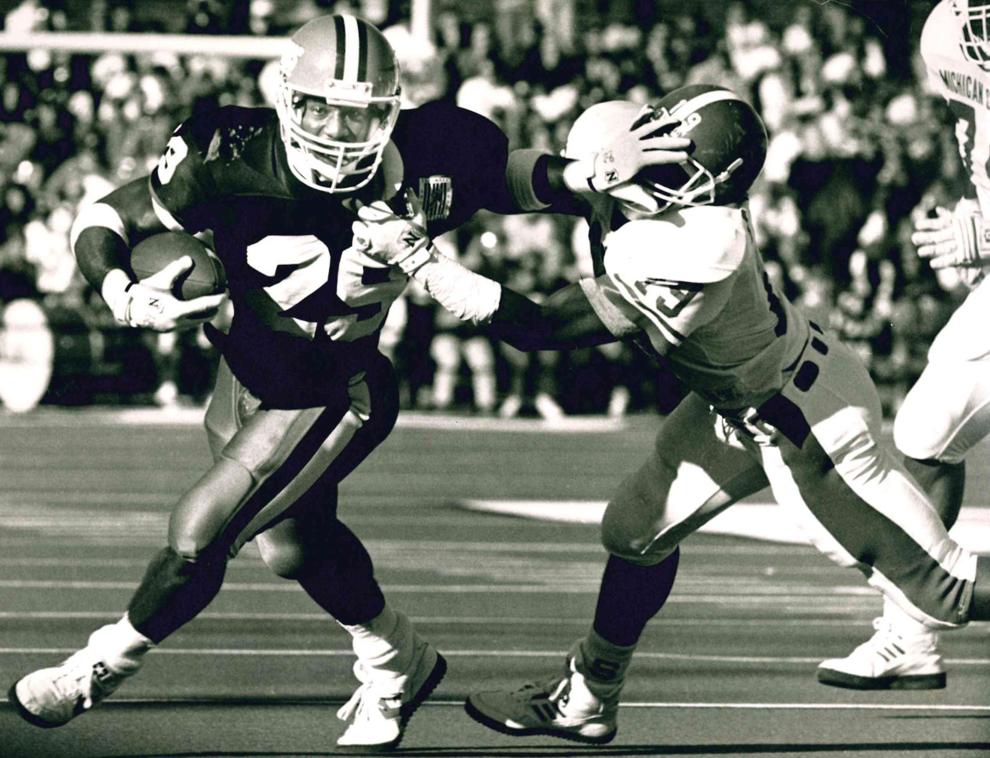 Sideline maneuver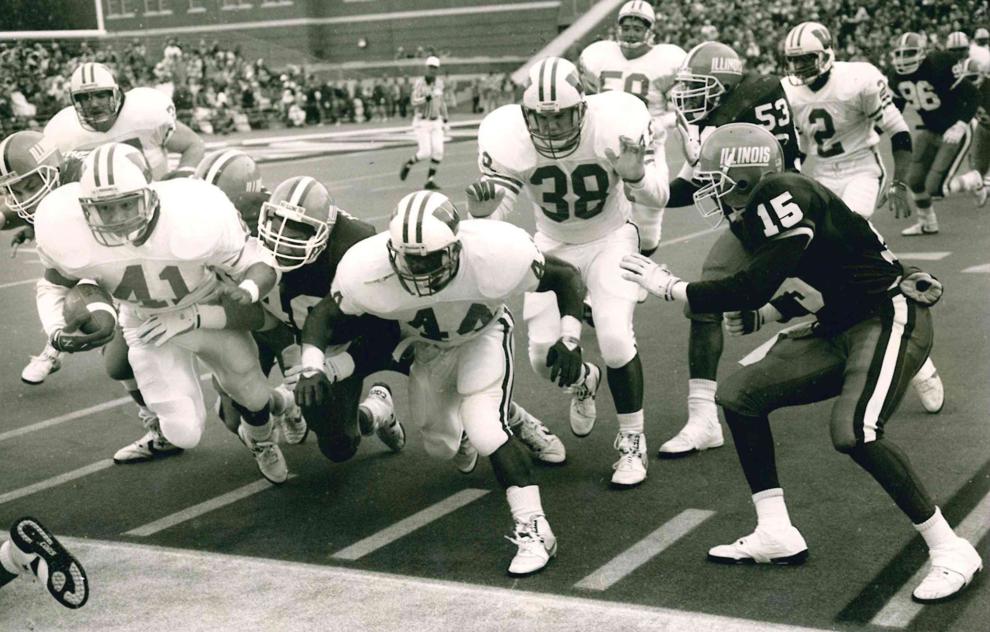 Mowing them down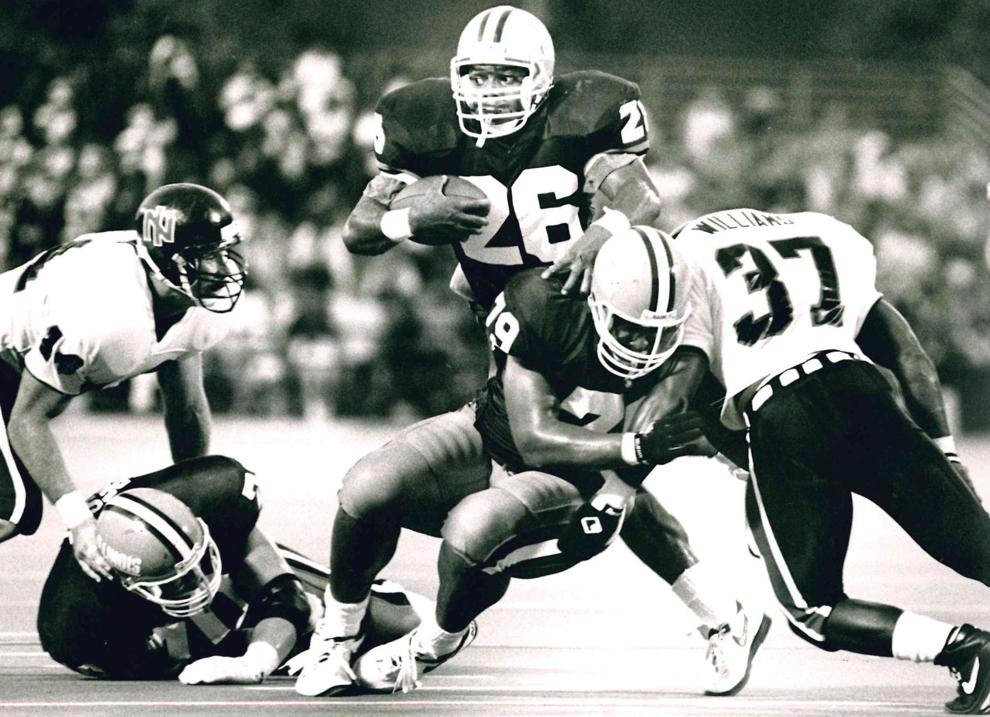 That's my buddy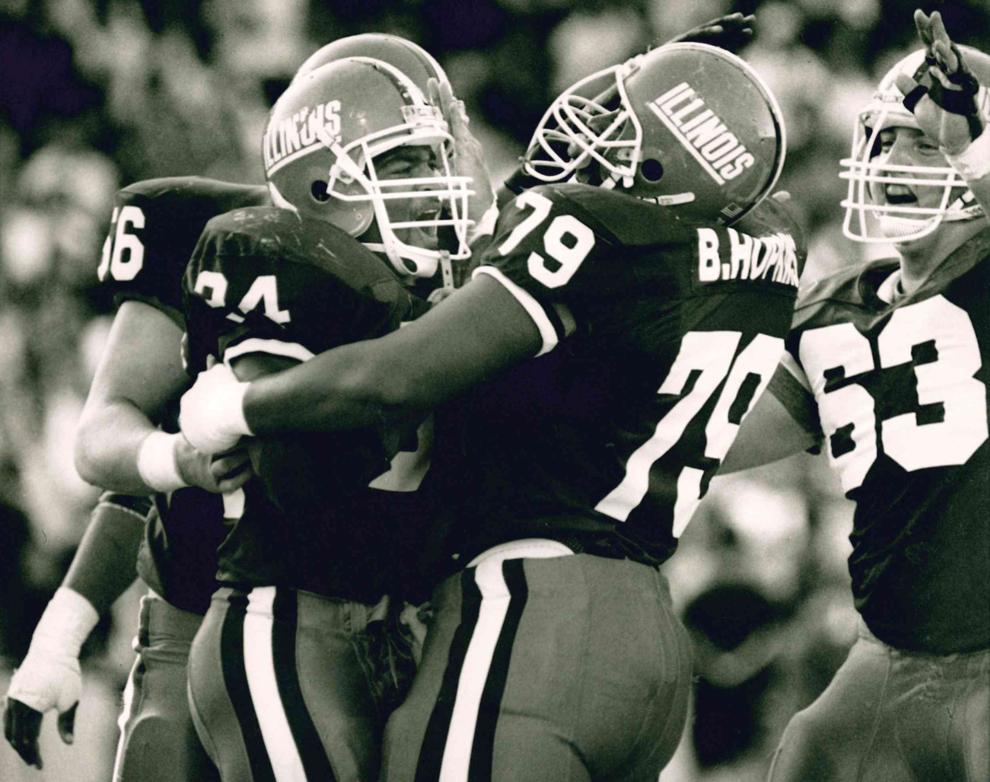 1992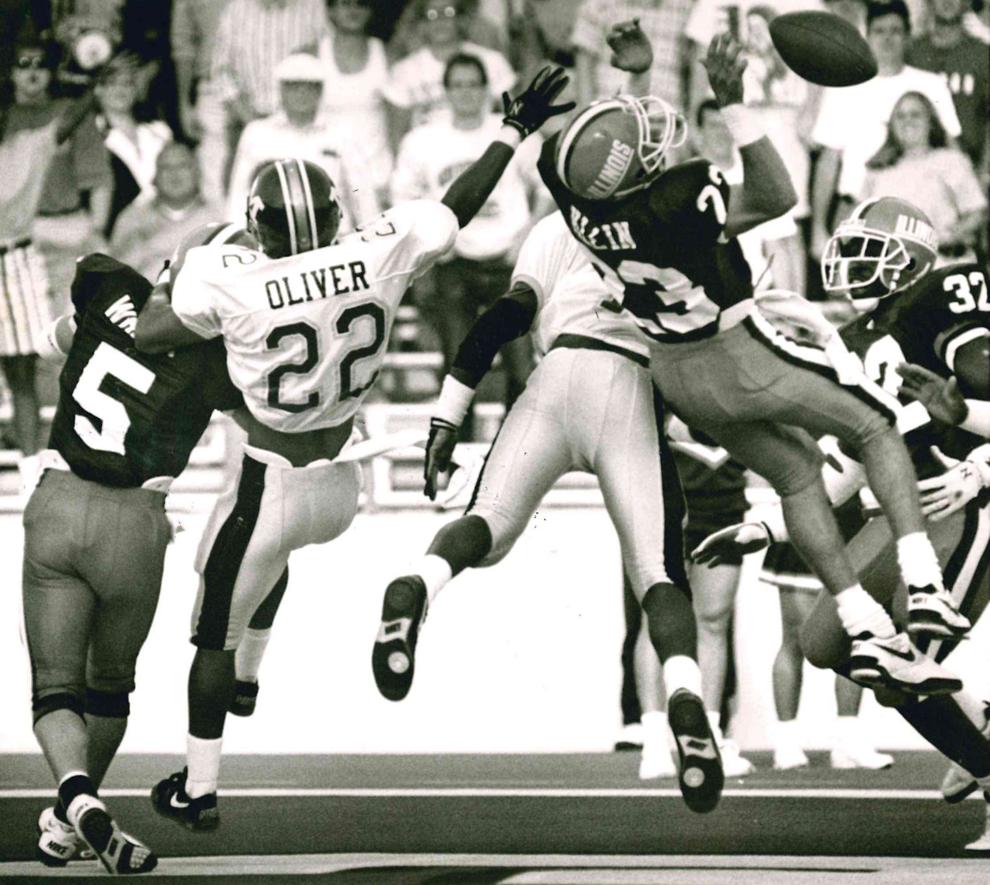 Traffic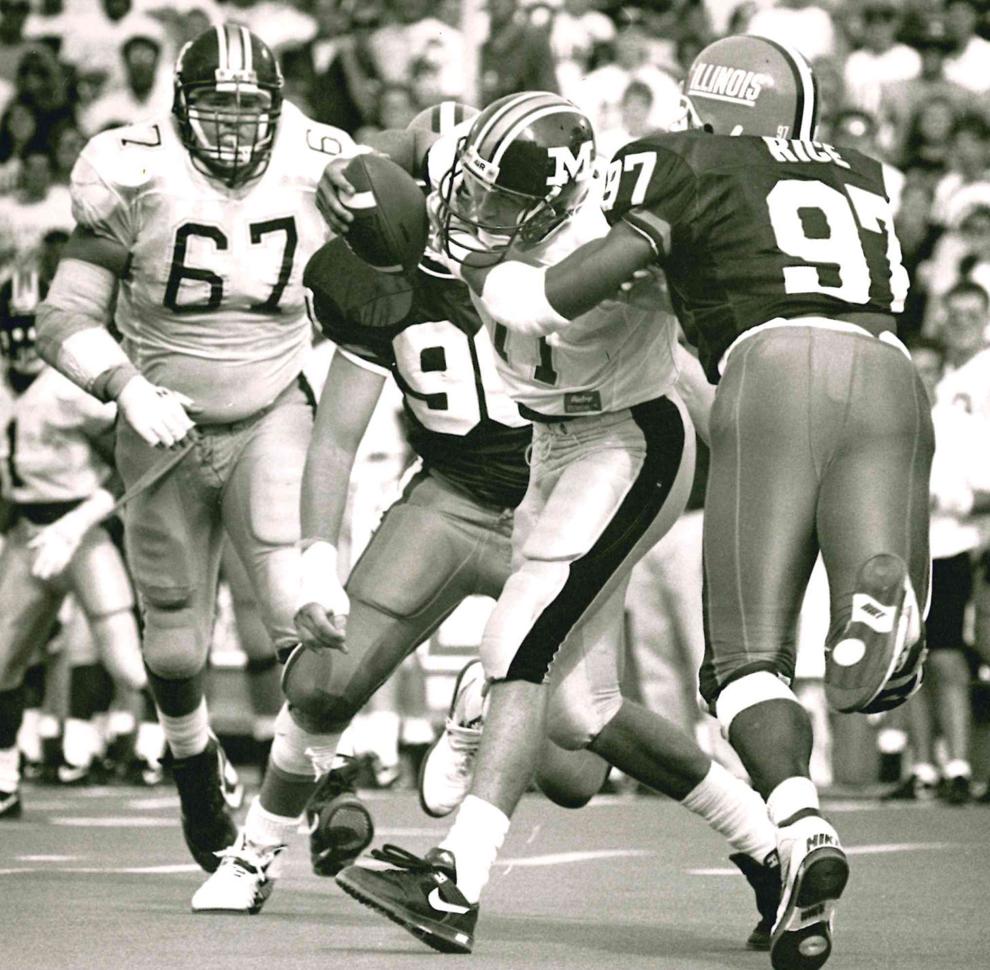 Busting through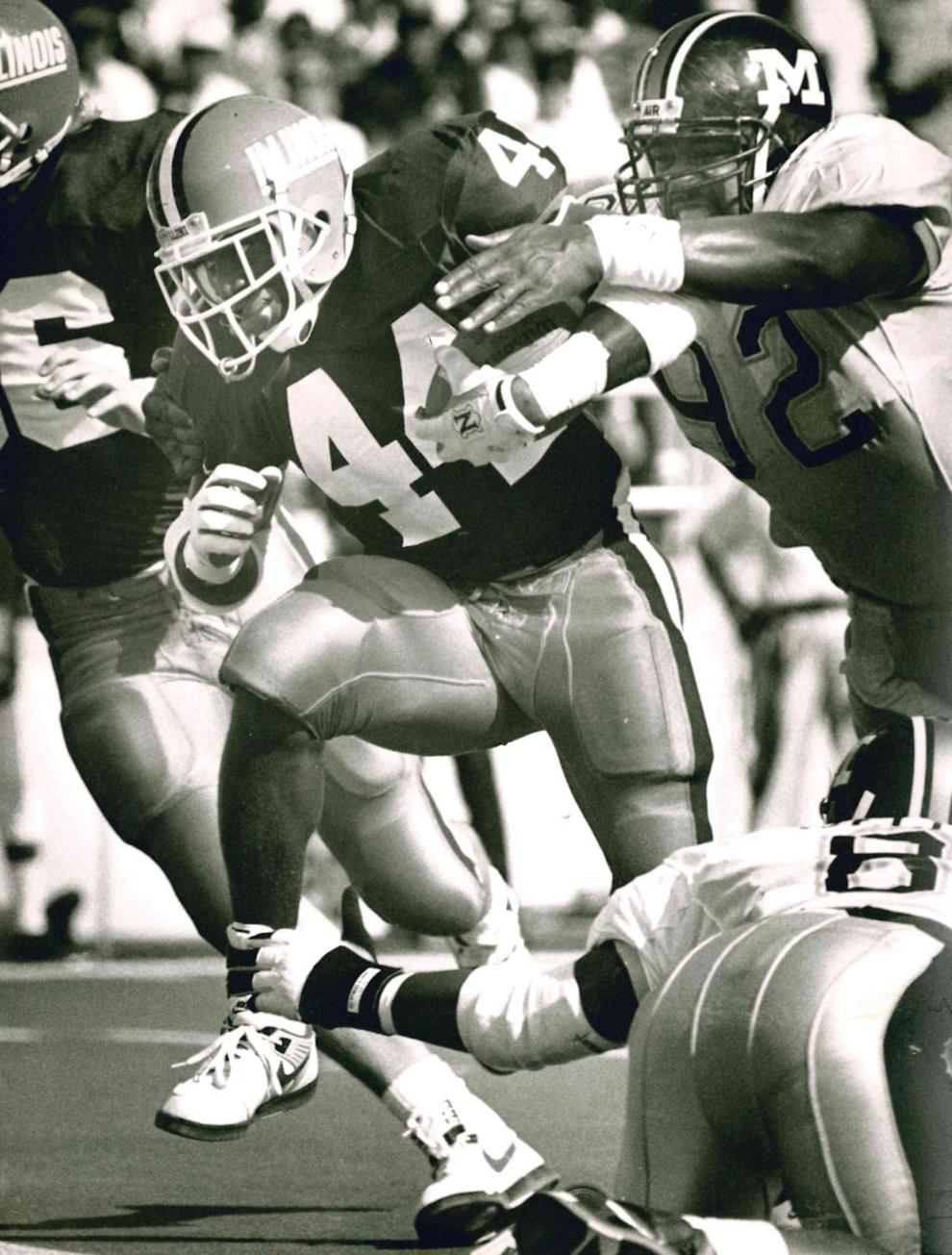 Final Exit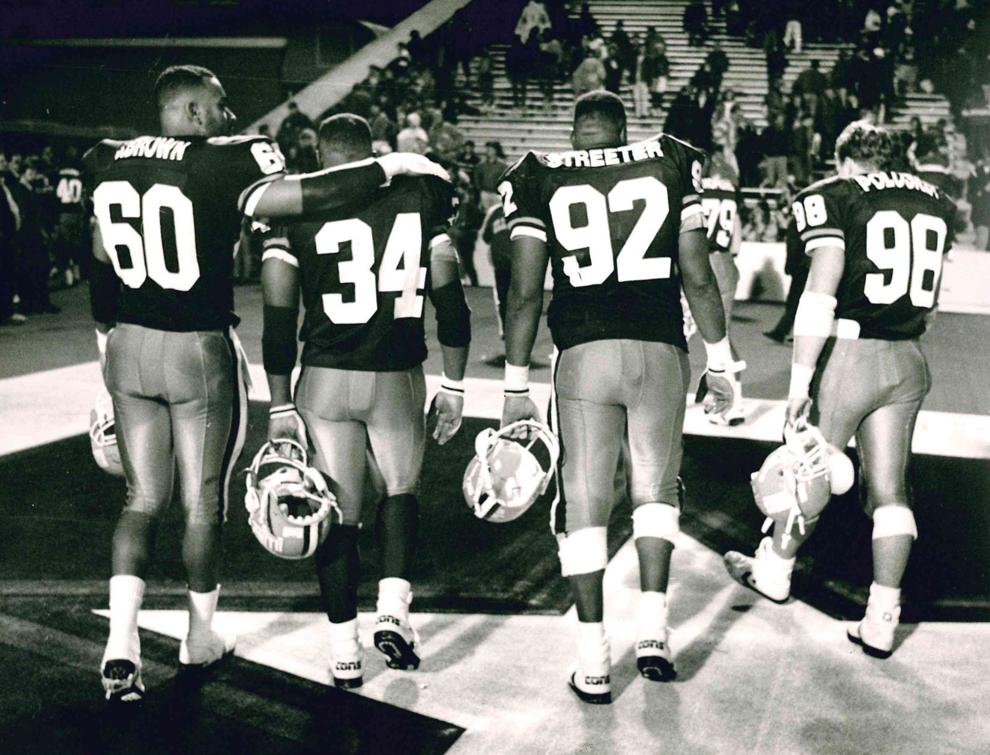 Scrum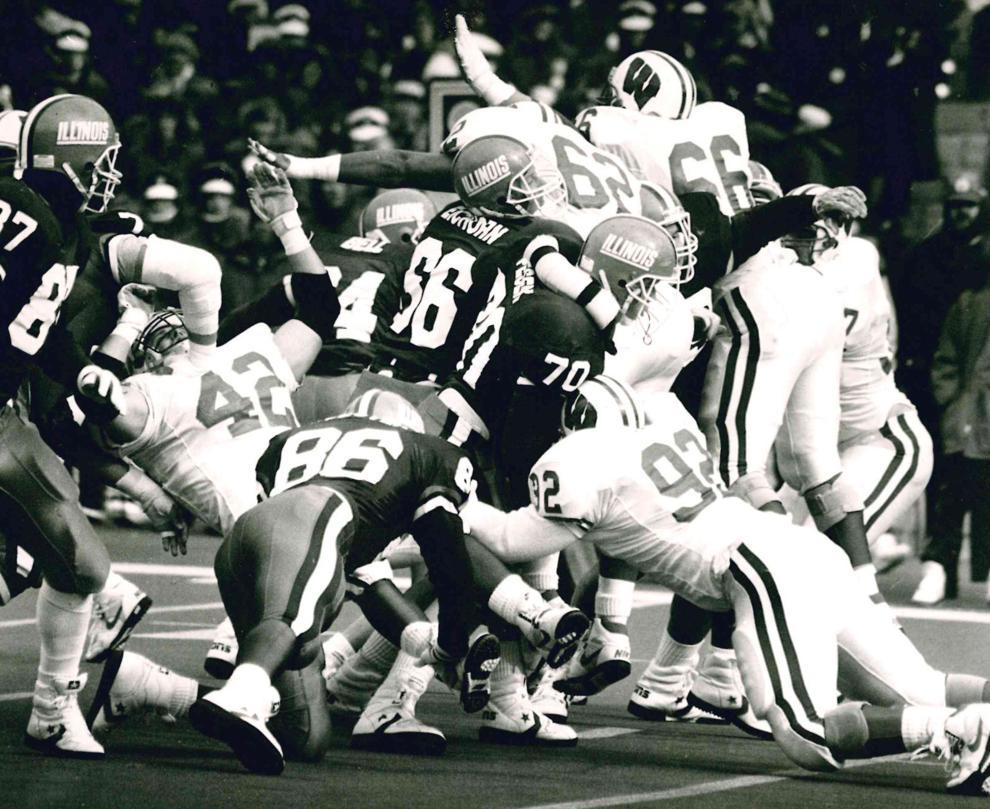 On the run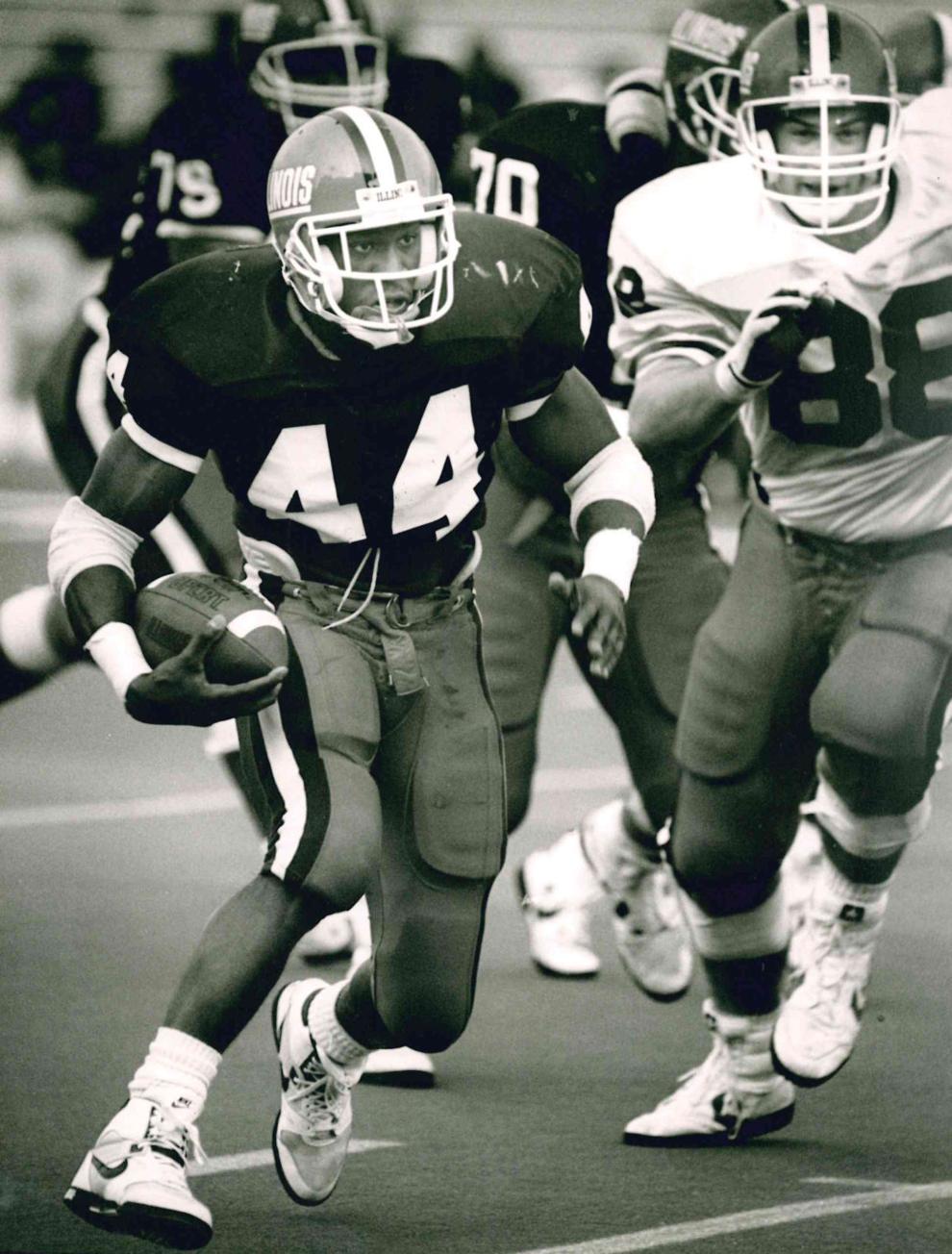 Sack attack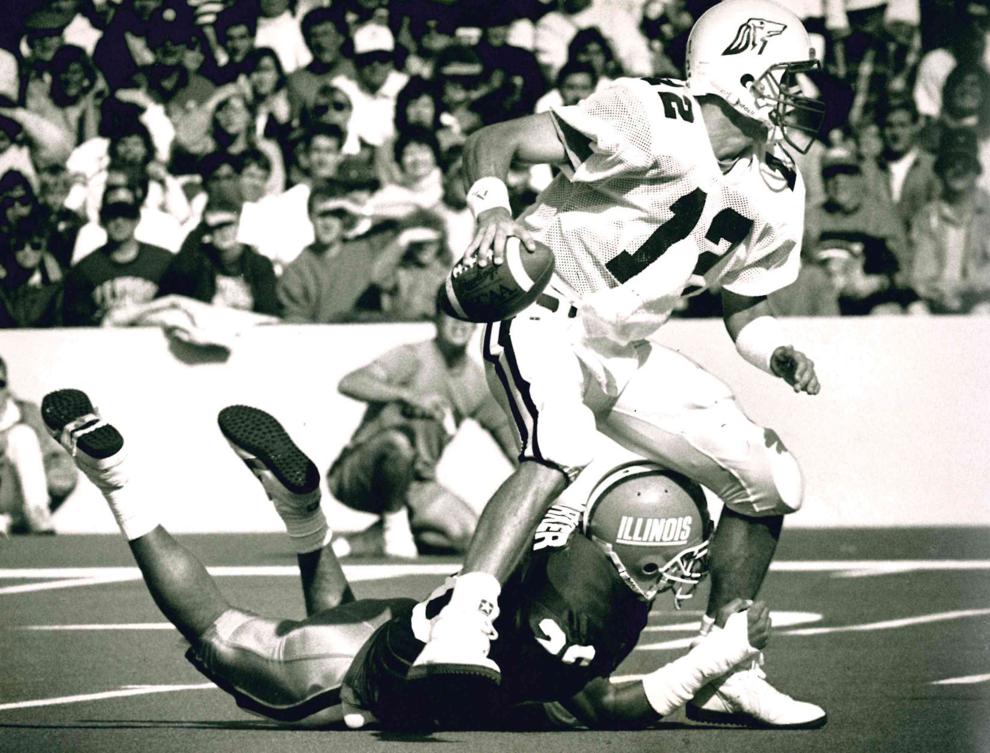 Pileup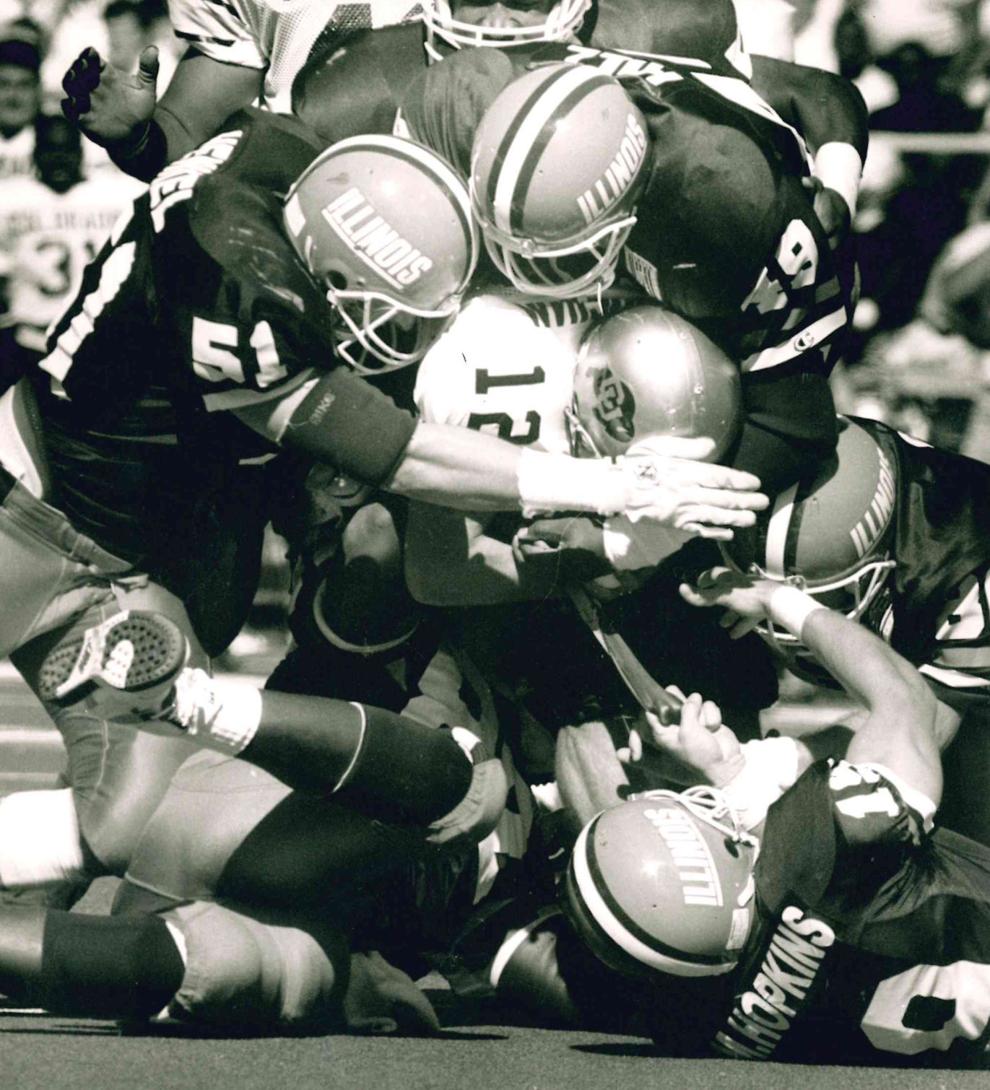 Take that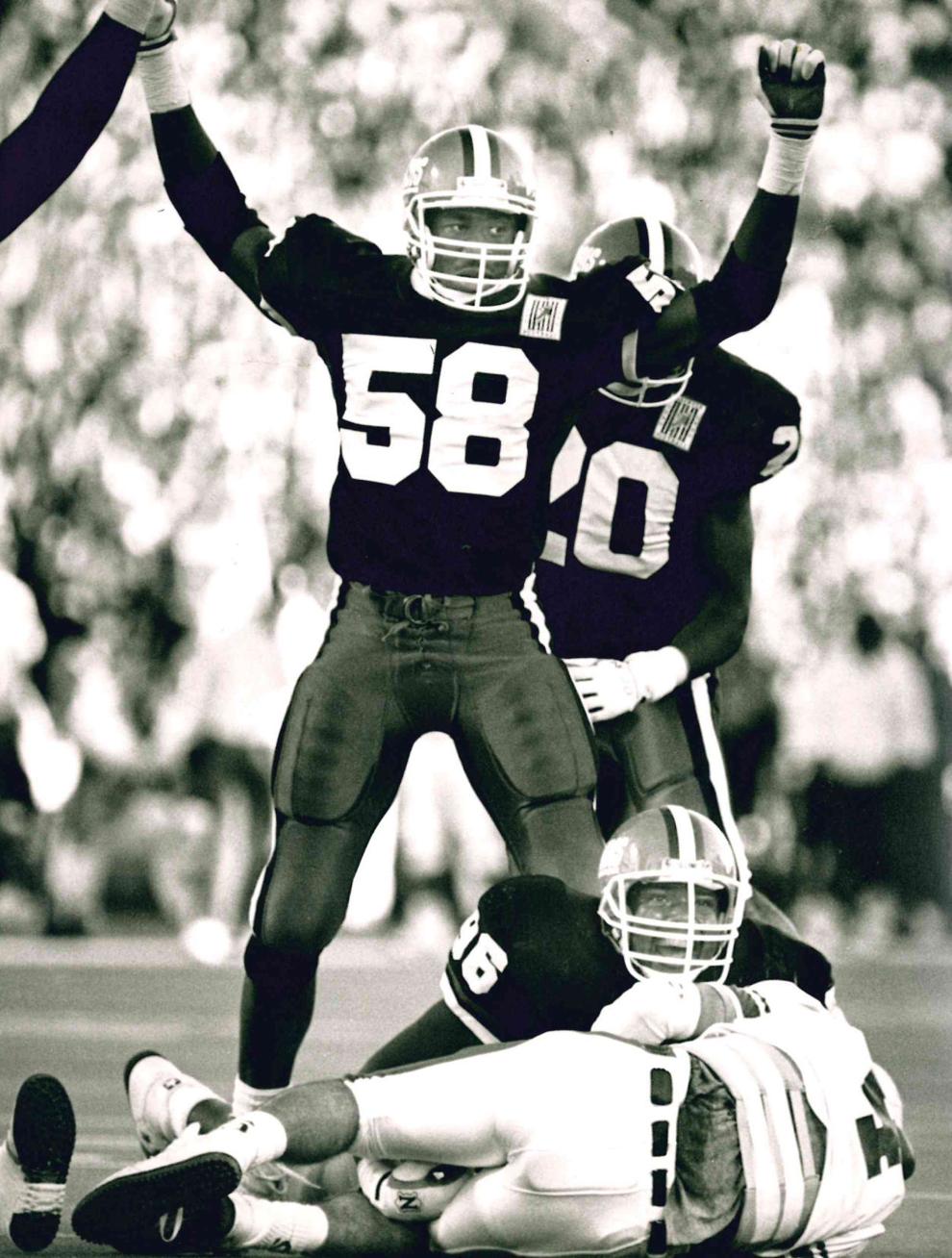 1991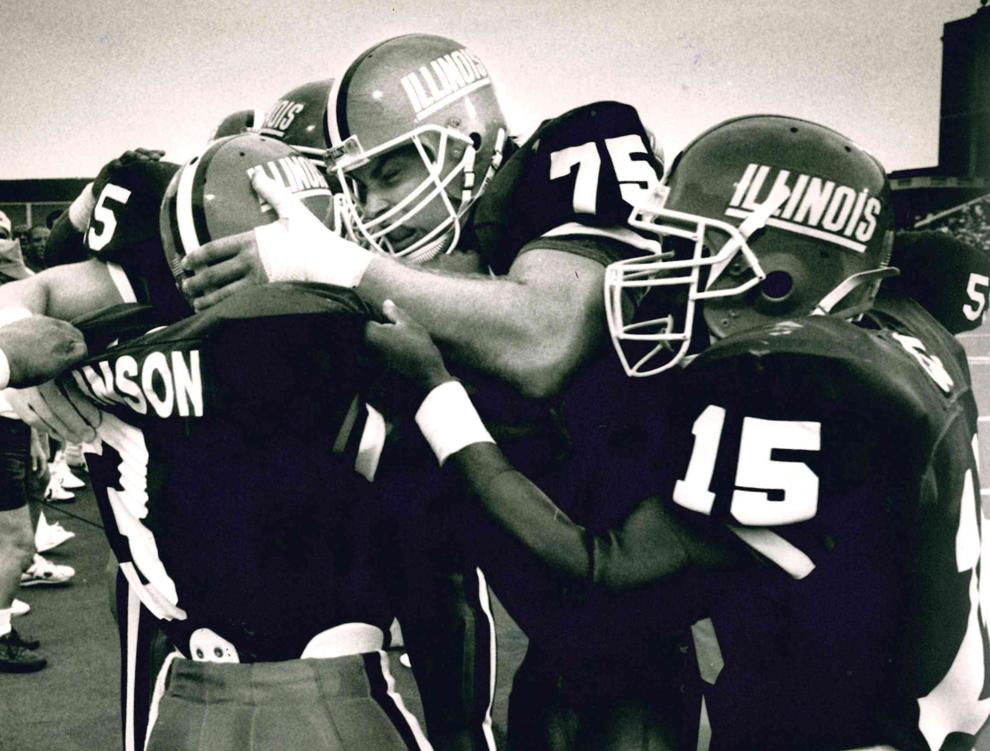 Lean on me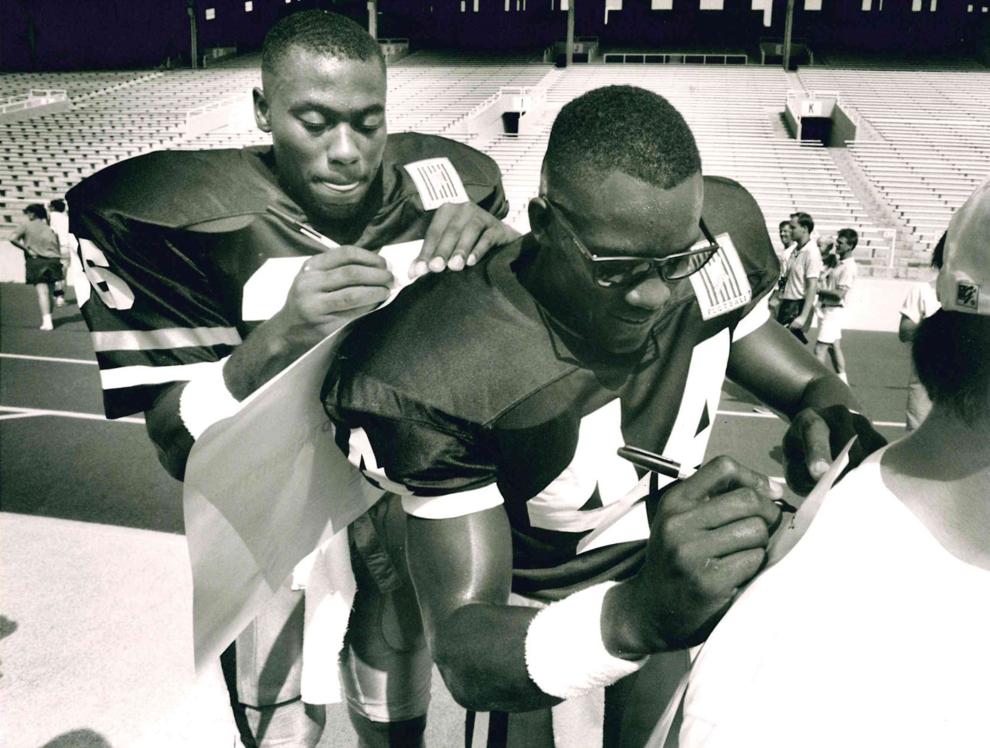 Way to go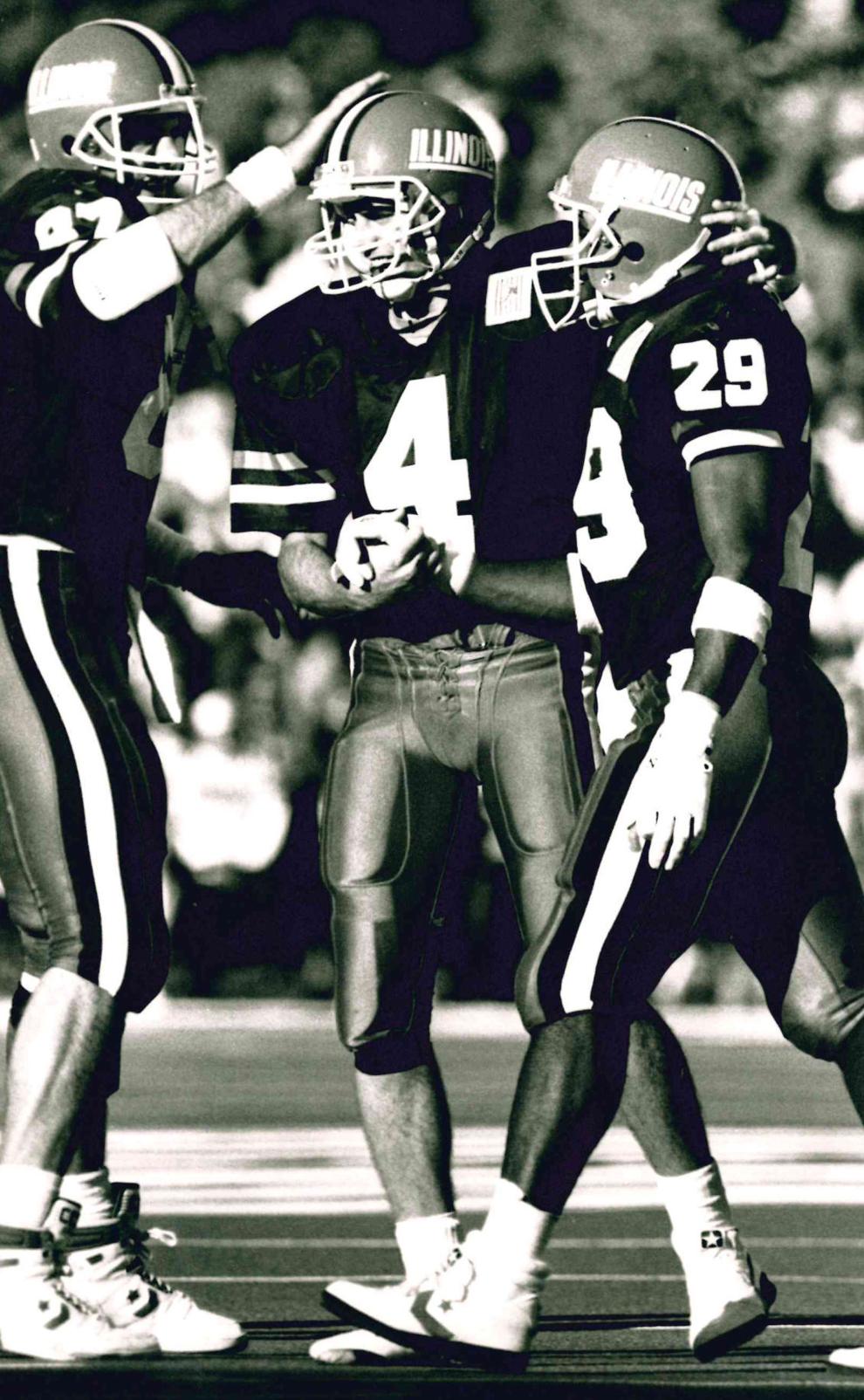 1991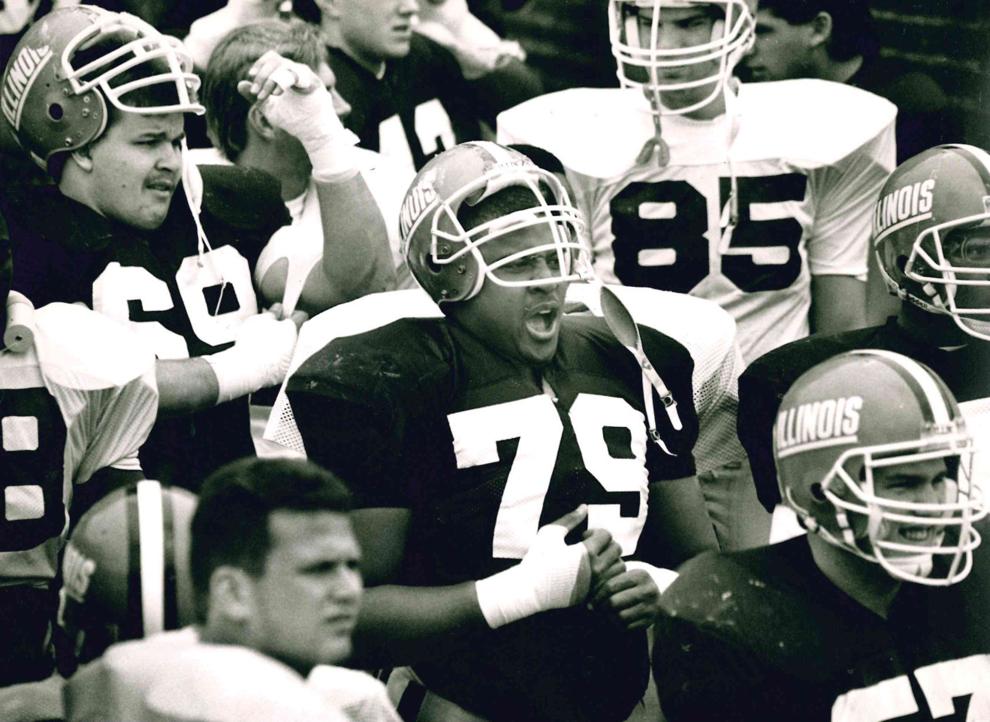 The peoples' choice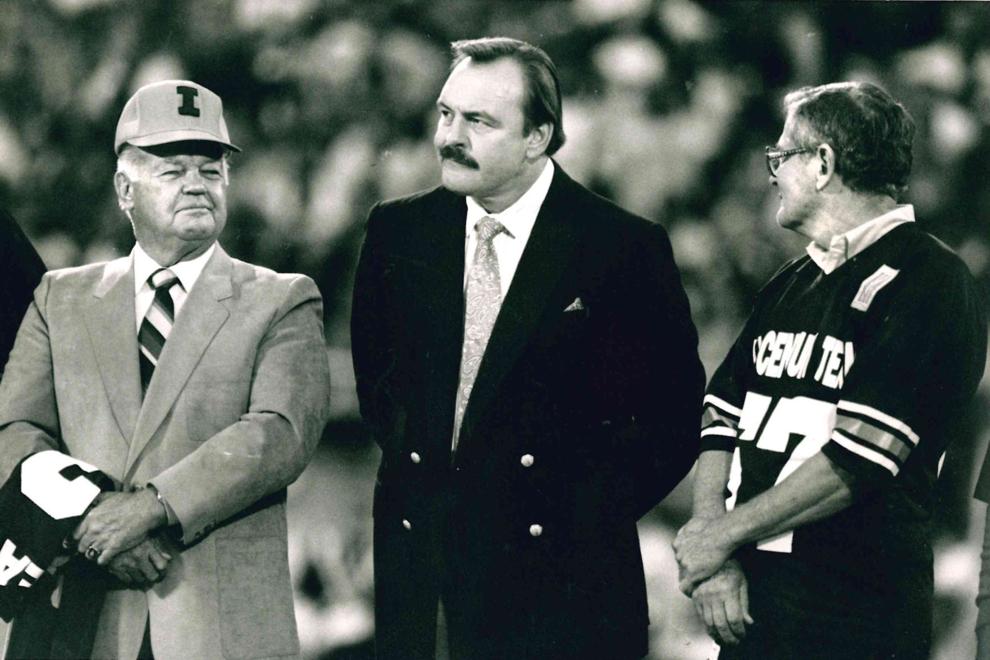 It's good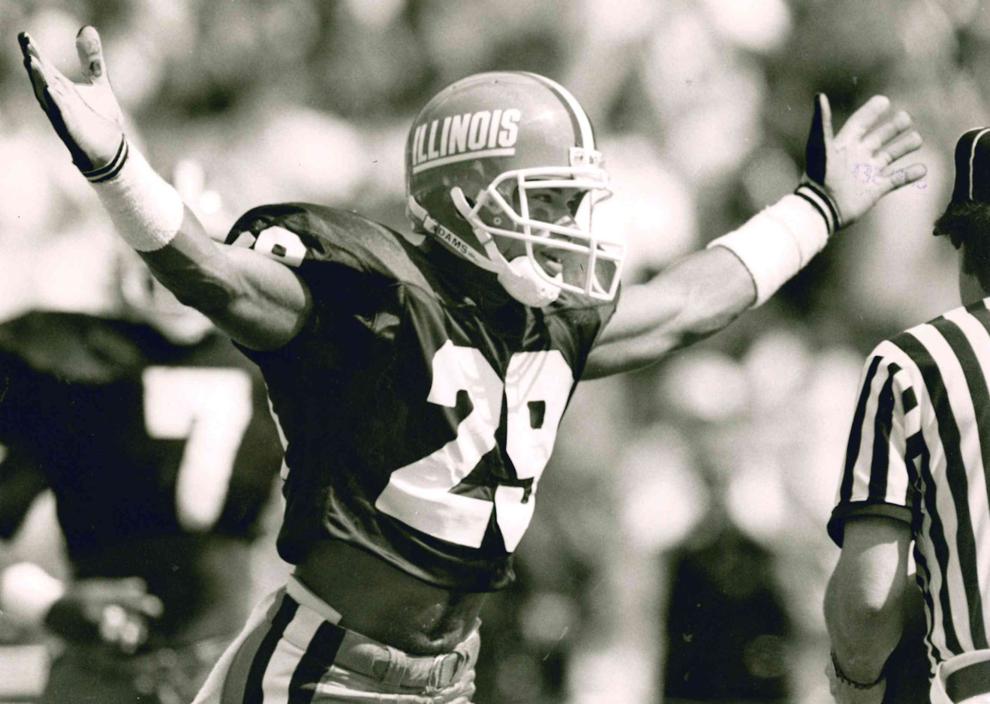 Touchdown Hero
That's Six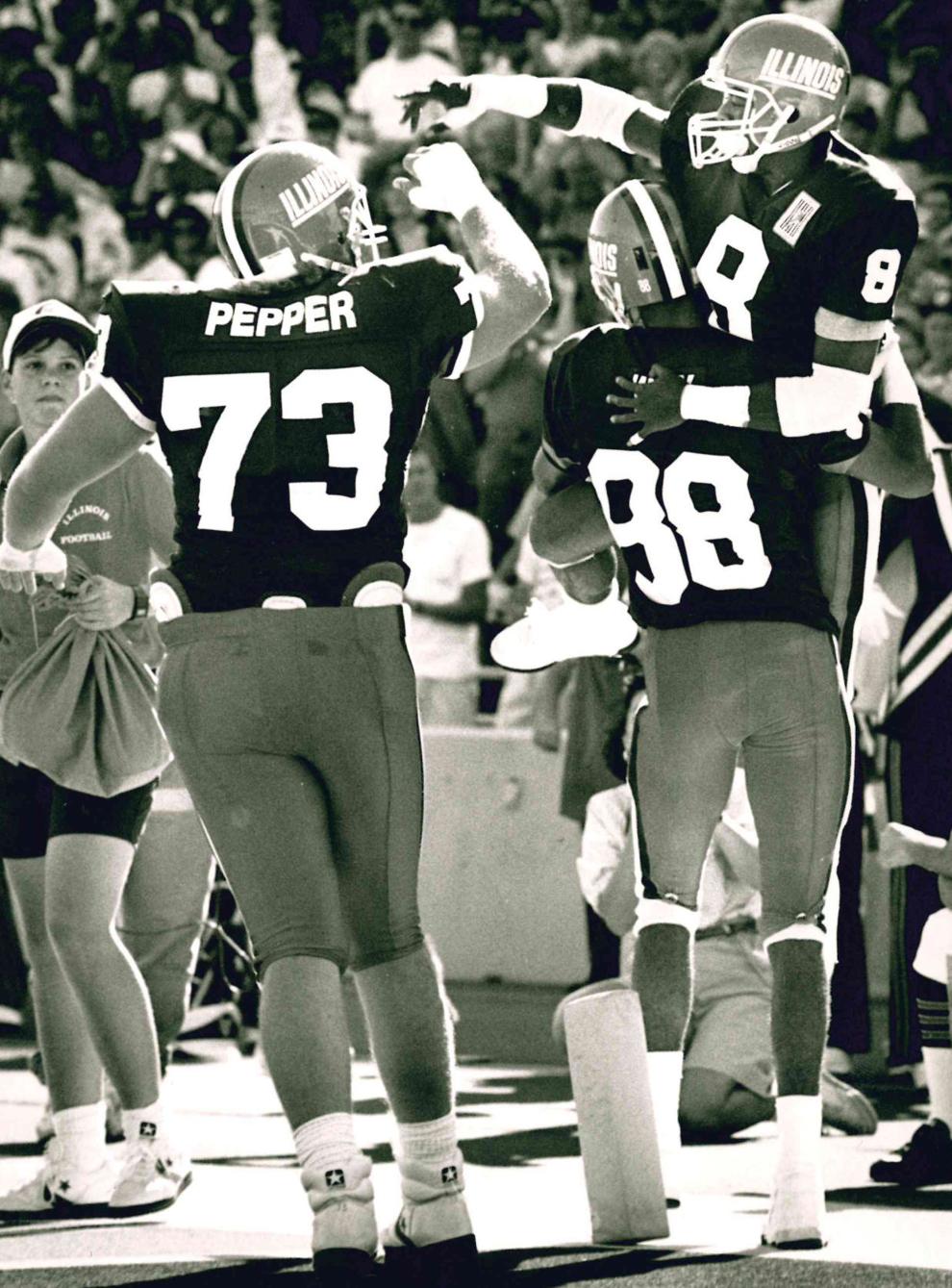 Contact Joey Wagner at (217) 421-6970. Follow him on Twitter: @mrwagner25