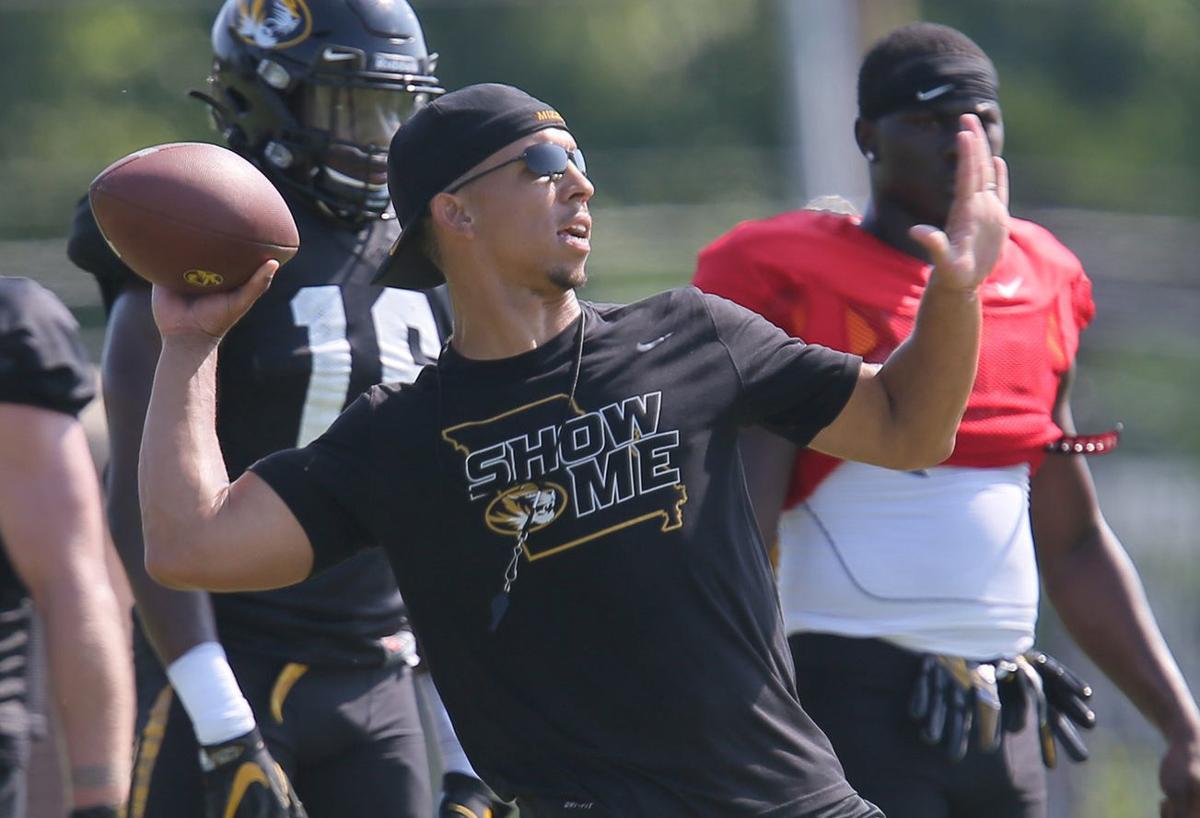 CHAMPAIGN — Illinois head coach Bret Bielema has officially added the first piece to his defensive staff.
Walters, 34, has been at Mizzou for the past six seasons. The first five were under former head coach Barry Odom and Walters spent last season as defensive coordinator under Eli Drinkwitz. 
"It is a great pleasure to bring Ryan here to the University of Illinois Football Family," Bielema said in a statement. "Ryan has demonstrated great success in his coaching career as an assistant, as a coordinator and as a leader of young men. He'll be a great addition to our staff to help us motivate, recruit and develop a roster full of champions. Ryan and his family will be a terrific fit in our program, at our university and in the Champaign-Urbana community."
Walters has coached safeties and defensive backs all six seasons. He was co-defensive coordinator from 2016-2017 and has been the defensive coordinator for three seasons, from 2018-2020.
The Tigers were 66th in total defense and 85th in scoring defense in 2020.
"I'm thankful and grateful for the opportunity that Coach Bielema is giving me to coach with him at the University of Illinois," Walters said in a statement. "Coach B is one of the most respected defensive minds in college football, and, as a young defensive coordinator, this is an opportunity I can't pass up. Coach B has a proven track record of incredible success in the Big Ten, as well as his years working in the NFL, that will put our program in position to win at a high level. I appreciate the time and opportunity that I had at Missouri, but my family and I are looking forward to the new challenge in front of us as we build a championship football program."
In 2019, the Tigers ranked 14th nationally and third in the SEC in total defense (312 yard per game), 17th nationally and sixth in the SEC in scoring defense (19.4 points). Walters' defense was eight in passing yards allowed in the nation and second in the SEC (179.3 yards per game).
According to the St. Louis Post-Dispatch, early last year, Walters agreed to a contract extension through the 2022 season that pays him $900,000 a year, the highest salary on Drinkwitz's staff. Last February, Walters interviewed for the head-coaching job at Colorado, his alma mater. The Buffaloes instead hired Karl Dorrell. 
Prior making the move to Missouri in 2015, Walters coached at Memphis where he spent the 2014 season as cornerbacks coach.
A native of Aurora, Colorado, Walters played collegiately at Colorado, where he was a standout safety for the Buffaloes (2004-08). He began his coaching career as a student assistant at Colorado working with the secondary in 2009, and then spent two years on staff at Arizona, where he was a graduate assistant in 2010 before being promoted to defensive backs coach for the 2011 season.
From there, Walters moved to Oklahoma as a graduate assistant cornerbacks coach in 2012, as the Sooners went 10-3 and played in the 2013 Cotton Bowl. He moved to North Texas for the 2013 season, where he coached corners and helped lead UNT to a 9-4 record in its first year in Conference USA and a win in the 2013 Heart of Dallas Bowl.
---
Contact Joey Wagner at (217) 421-6970. Follow him on Twitter: @mrwagner25