He's been quarantined for two weeks because of contact tracing protocols after his roommate, starting quarterback Brandon Peters, tested positive for COVID-19 on Oct. 29. But for some reason, one that's difficult to explain, McCourt thought he'd hit a game-winning field goal against Rutgers. He wrote as much in his journal — which is filled with practice notes, things he wants to work on and mental cues.
His mother even texted him earlier this week to tell him the same.
"I held on to that belief, even in the times after the two missed kicks," McCourt said. "I remembered what I wrote in my notebook. I knew this moment was going to come and I had to deliver."
After a rocky start and a 10-0 deficit, Williams found his groove on the ground. The 5-foot-10, electric runner ran for 192 yards on 31 carries. That set the record for most rushing yards by an Illinois quarterback in program history, passing AJ Bush Jr.'s record set in 2018.
Williams was also 7-of-19 passing for 104 yards with perhaps his biggest throw coming with Illinois' back against the wall on second-and-18 with 12 seconds left in the game and out of field goal range. He delivered a back-shoulder pass to Casey Washington for 16 yards to set up McCourt's game-winner.
After Illinois sealed the win, Williams embraced tight ends coach Cory Patterson, who was Williams' coach at Trinity Catholic High School in St. Louis.
"That was a great feeling," Williams said. "All the work we've been doing. We're steady working. I hit a road bump, a couple battles and I'm still working to be where I want to be but it felt good to get that win and finally get out there to show what I can do."
Williams returned to practice on Wednesday and got the sense he'd start on Thursday before head coach Lovie Smith told him, officially, on Friday. Both Smith and offensive coordinator Rod Smith raved about Williams' performance in training camp and his ability to make people miss. He powered a running game that accounted for 338 of Illinois' 442 total yards. Running back Chase Brown also ran for 134 yards.
The last time Illinois had two rushers with over 100 yards was against Minnesota, Nov. 3, 2018, with RB Reggie Corbin (213) and QB A.J. Bush, Jr. (127).
"When you can make a defender miss in the open field the way Isaiah can, I mean he's the best guy on our team as far as making you miss in the open field, that's tough duty," Lovie Smith said. "When you have a running back, Isaiah of course was outstanding. Chase Brown, I thought, was also."
The offense was, at times, bailed out by Illinois' takeaway-driven defense, particularly in the second half.
After McCourt's first missed field goal in the fourth quarter, a 54-yard attempt that went right with 7:20 left in a tie game, Rutgers had a chance to ice the game away. On the third play of the drive, quarterback Noah Vedral's pass was intercepted by sophomore Devon Witherspoon, his second in as many weeks.
That set up another opportunity for McCourt who missed his 45-yard attempt wide right. With 3:07 left, Rutgers (1-3) had yet another opportunity to drive the field and win the game. But on the fifth play of its ensuing drive, Illinois cornerback Nate Hobbs intercepted Vedral, his third  pick of the day. Vedral also threw an interception to linebacker Jake Hansen at the end of the third quarter to set up a game-tying field goal from McCourt early in the fourth.
This time, Illinois didn't squander the opportunity — though a fumble that Williams pounced on and a holding call on Donny Navarro on the final drive nearly sent the game to overtime.
Lovie Smith preaches takeaways and sets a goal of at least three each game. The Illini didn't meet that goal until Week 4, and they came at just the right time.
"When we get those turnovers, it brings energy, it brings juice, it brings momentum," Hobbs said. "We're literally taking the ball away and if we don't get into the end zone, we're giving the offense another chance to score. It's a real game-changer. I think we did that today and I want to say that's why we got the dub."
Said Williams: "Honestly, the defense basically won us the game. Those three turnovers were big and they were in crucial moments. They make the offense's job a lot easier when they do that. They made my job a lot easier."
Illinois desperately needed this win to salvage a season that has been impacted by the ongoing COVID-19 pandemic. A game against Rutgers was certainly winnable and so is next week's game against struggling Nebraska. Exactly 370 days after a come-from-behind win in East Lansing, Mich. against Michigan State, Illinois got another win.
"We were down by 10 on the road today, a lot of things were going against us but guys kept fighting and refused to lose," Lovie Smith said.
---
Looking up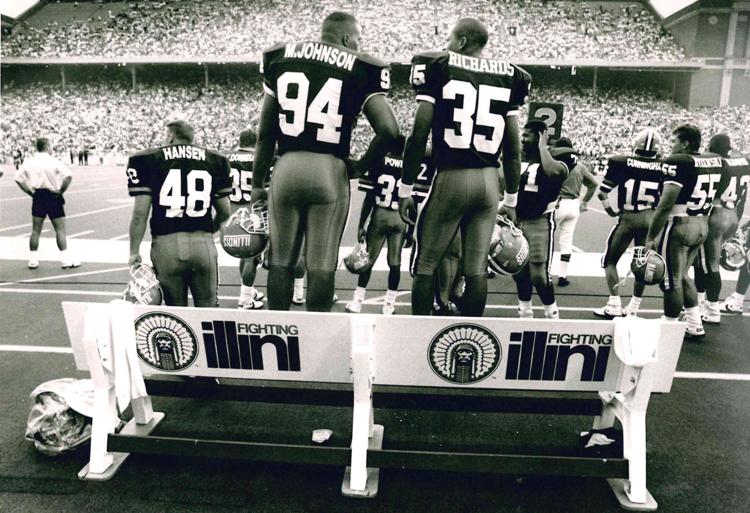 Good Block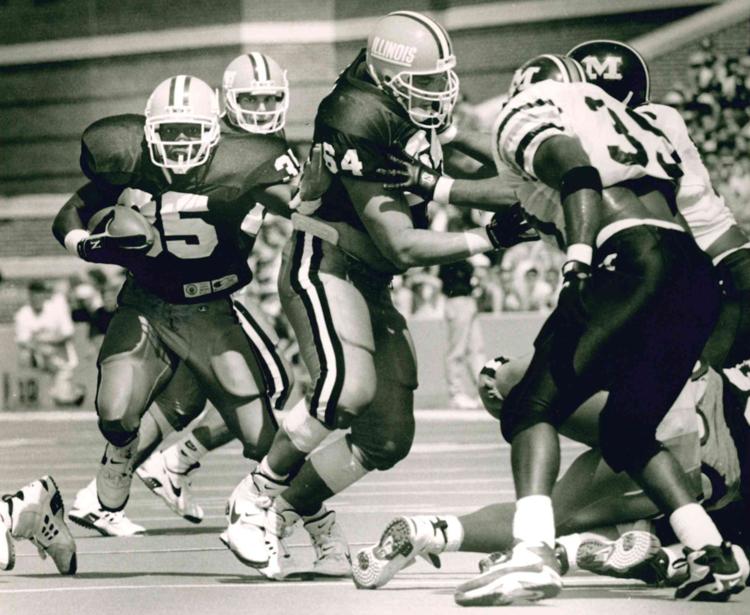 Taking a Dive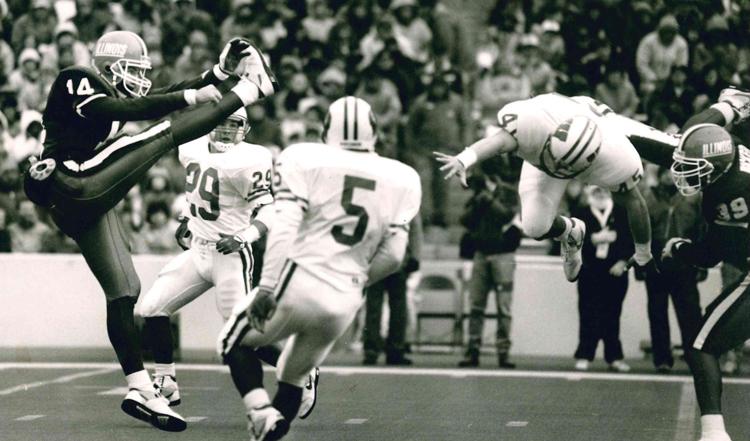 On the loose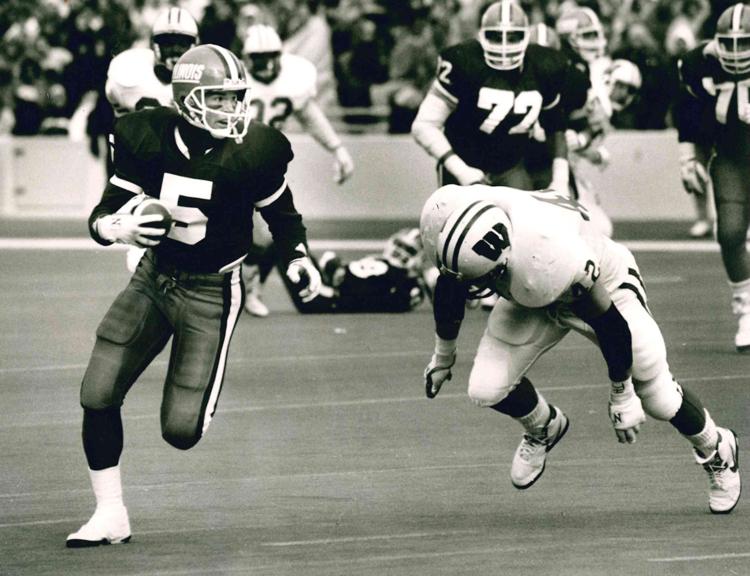 University of Illinois Football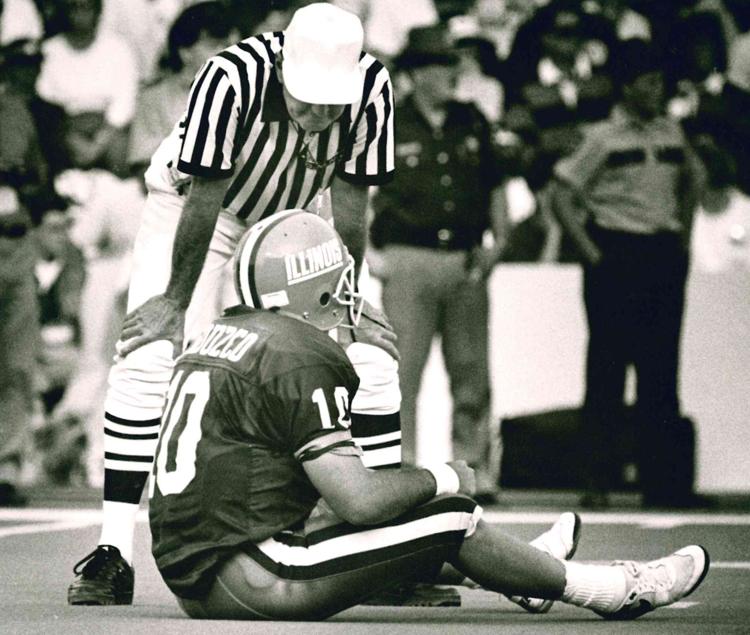 Coming at ya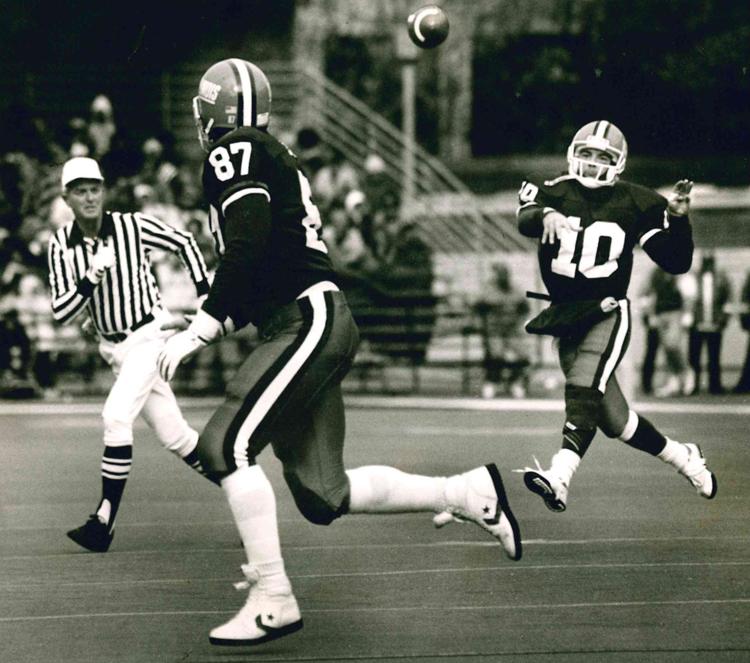 To run
Joyous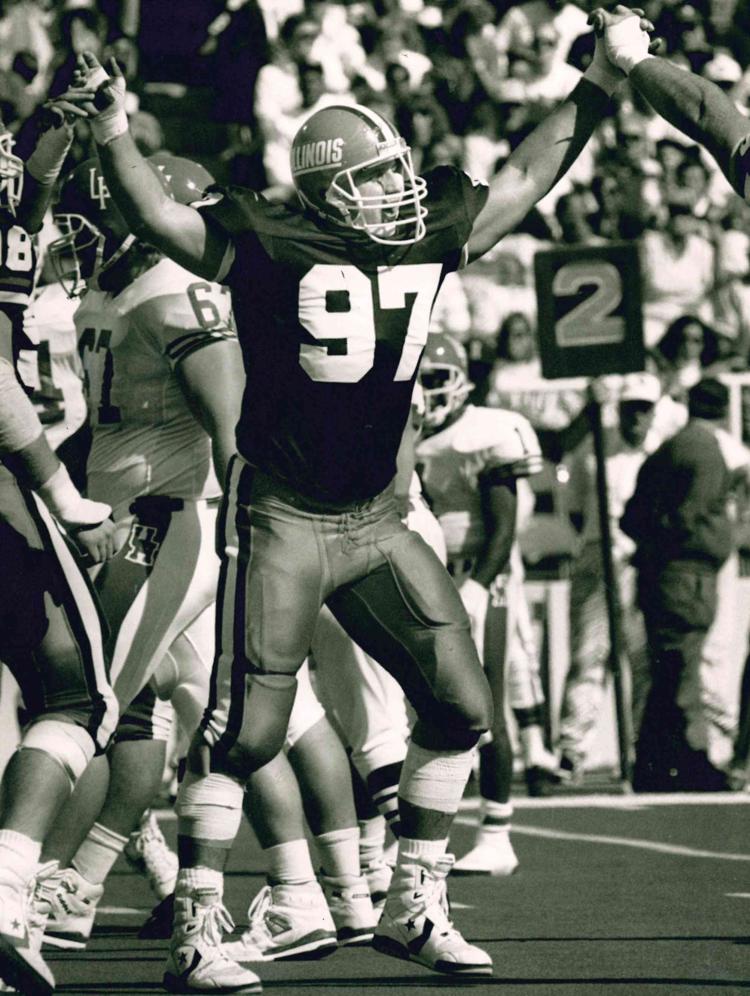 Lester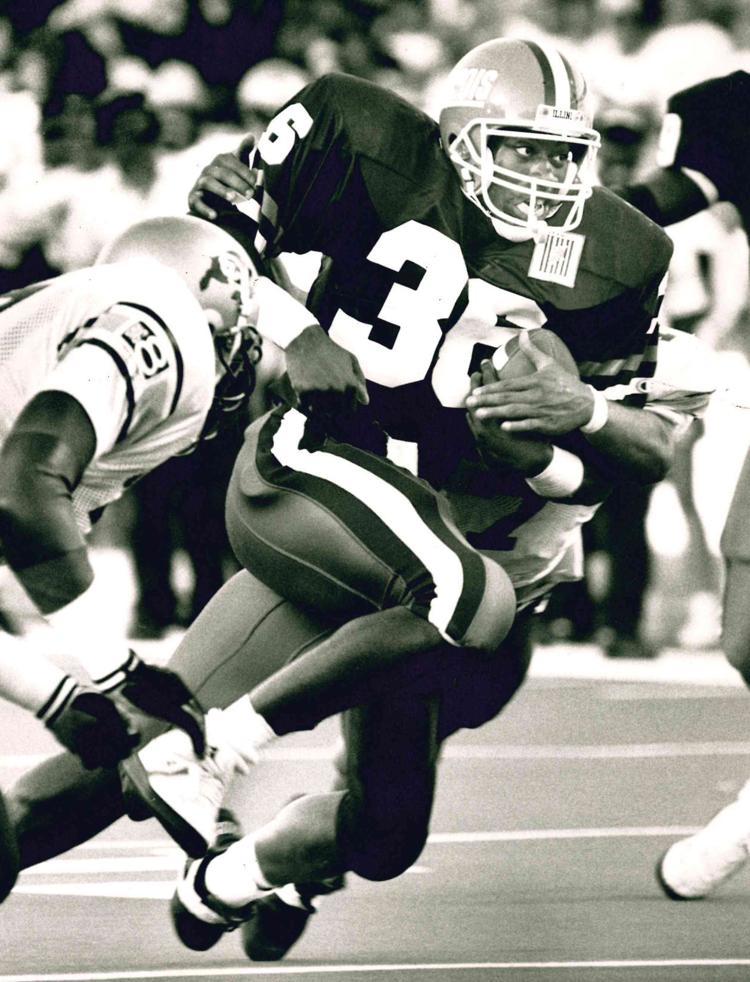 Sack attack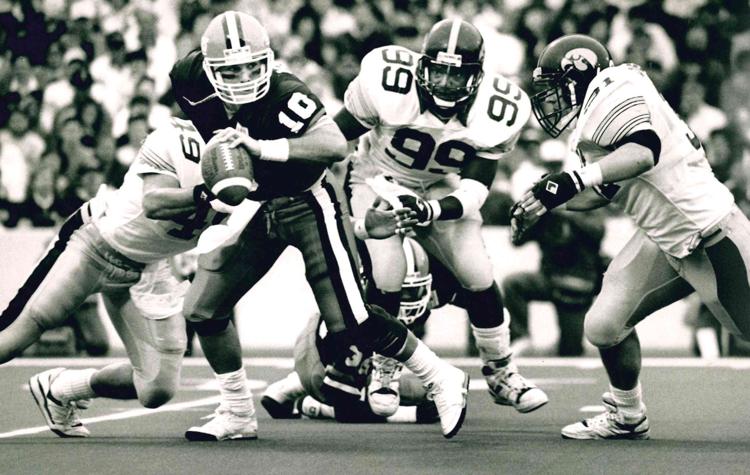 Waiting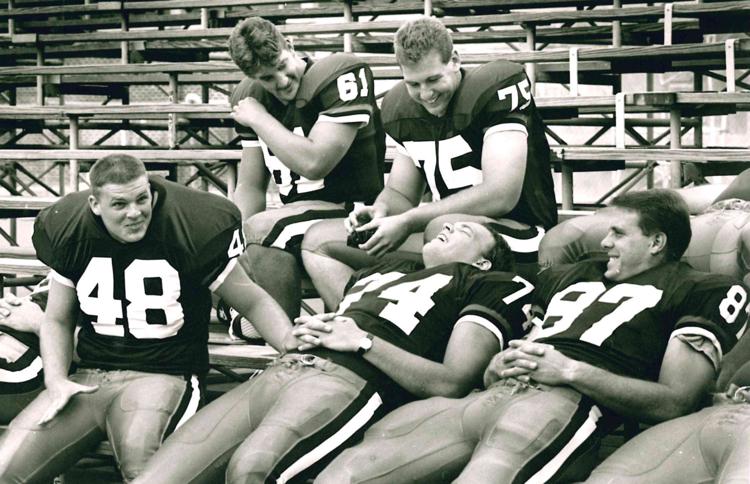 A coming through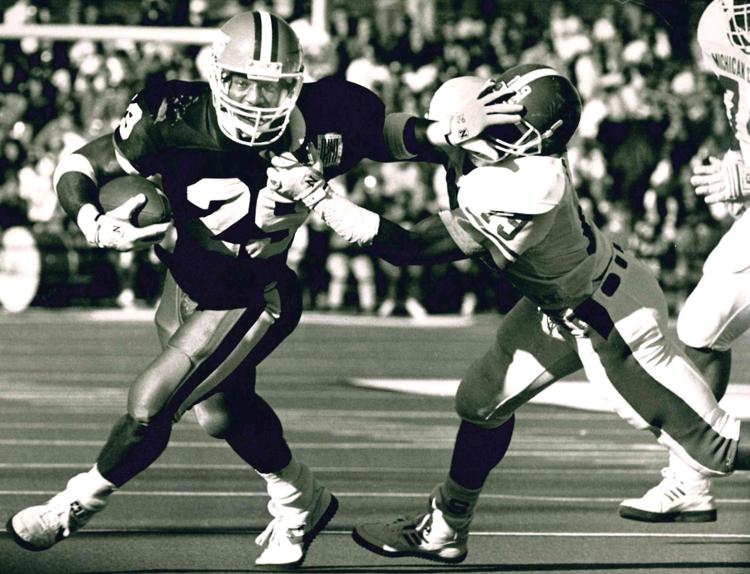 Sideline maneuver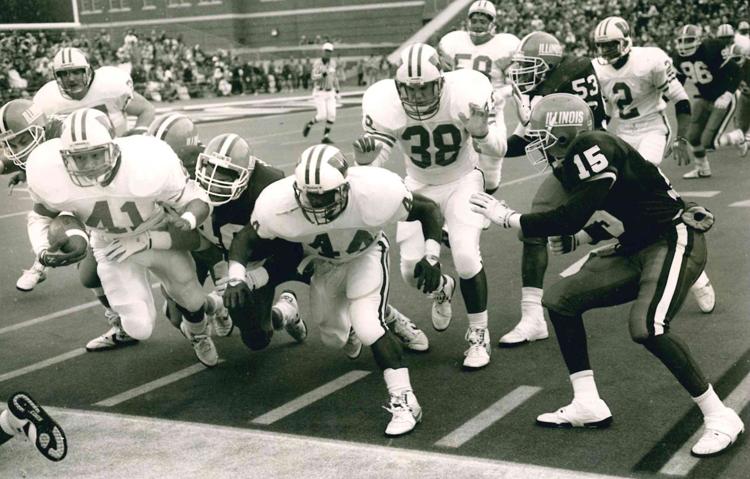 Mowing them down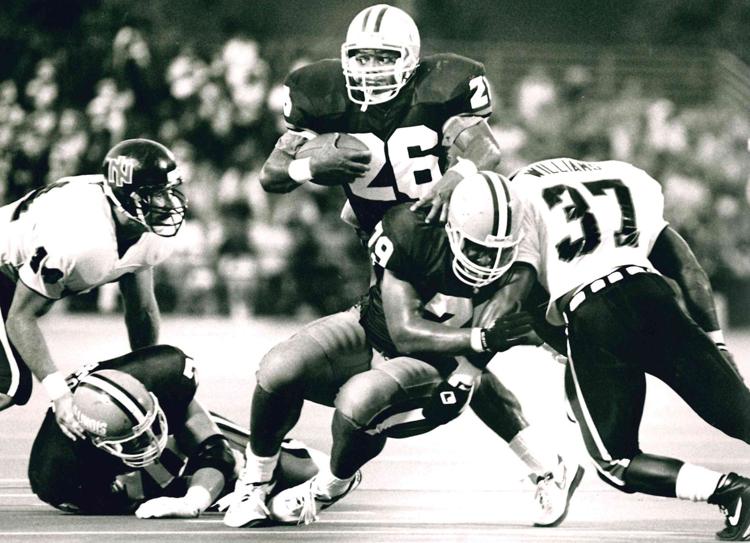 That's my buddy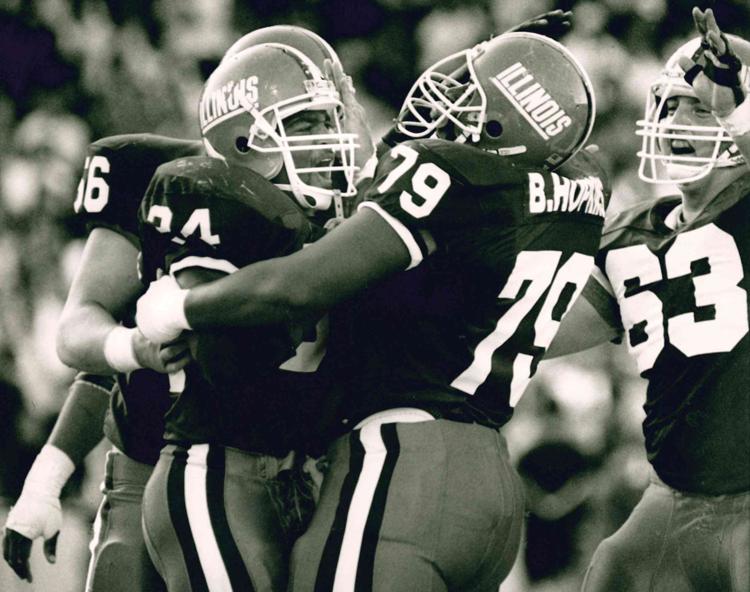 1992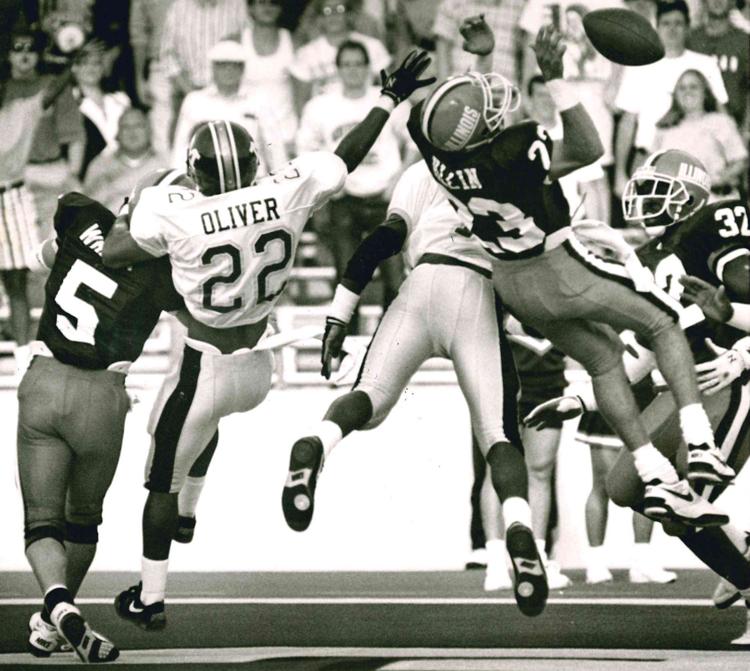 Traffic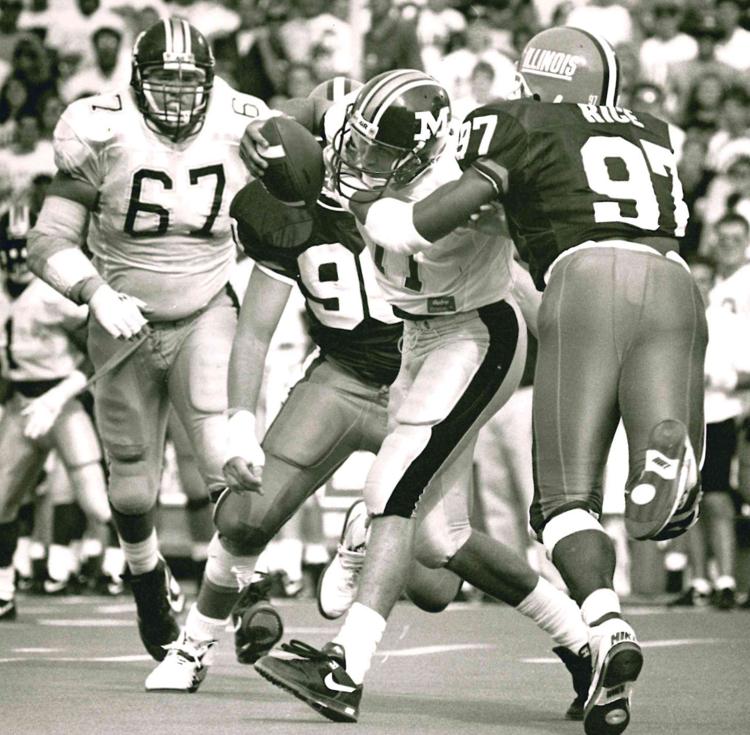 Busting through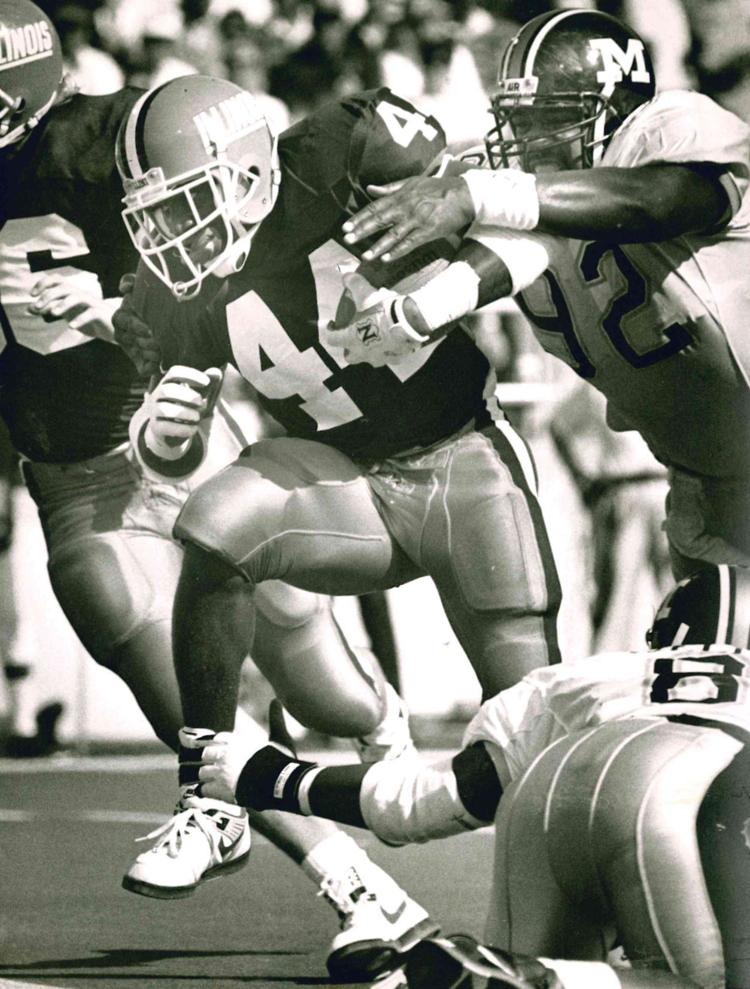 Final Exit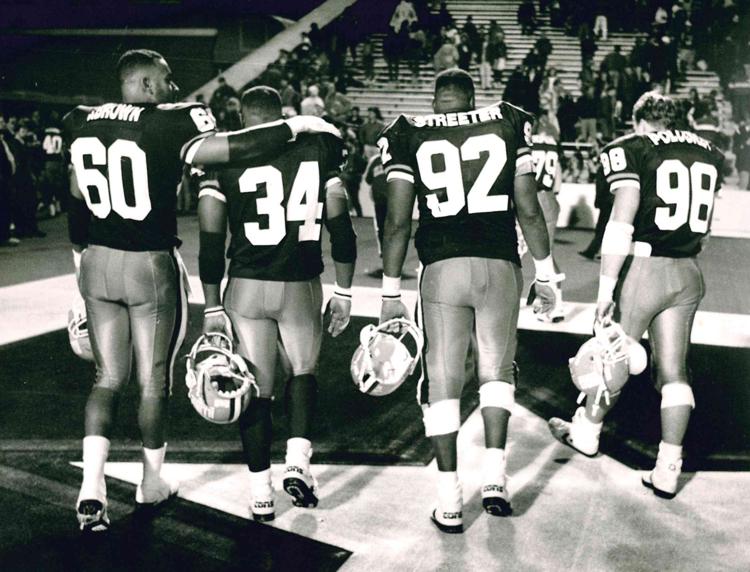 Scrum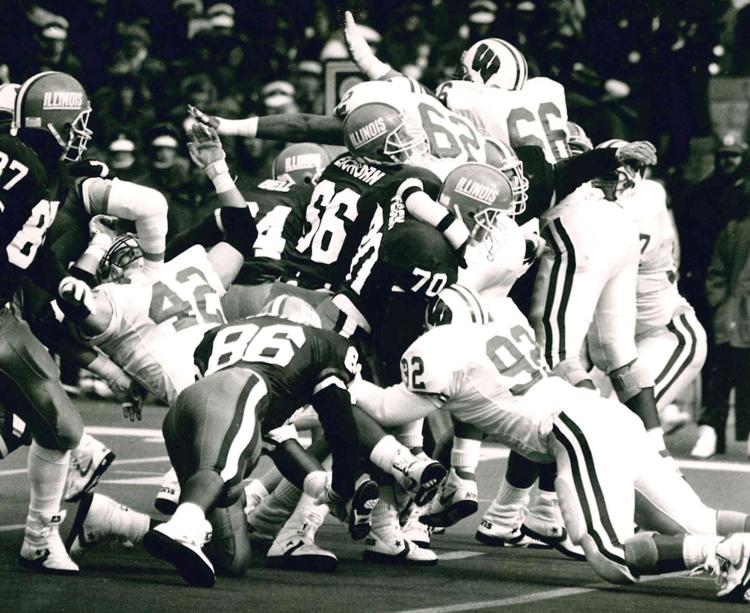 On the run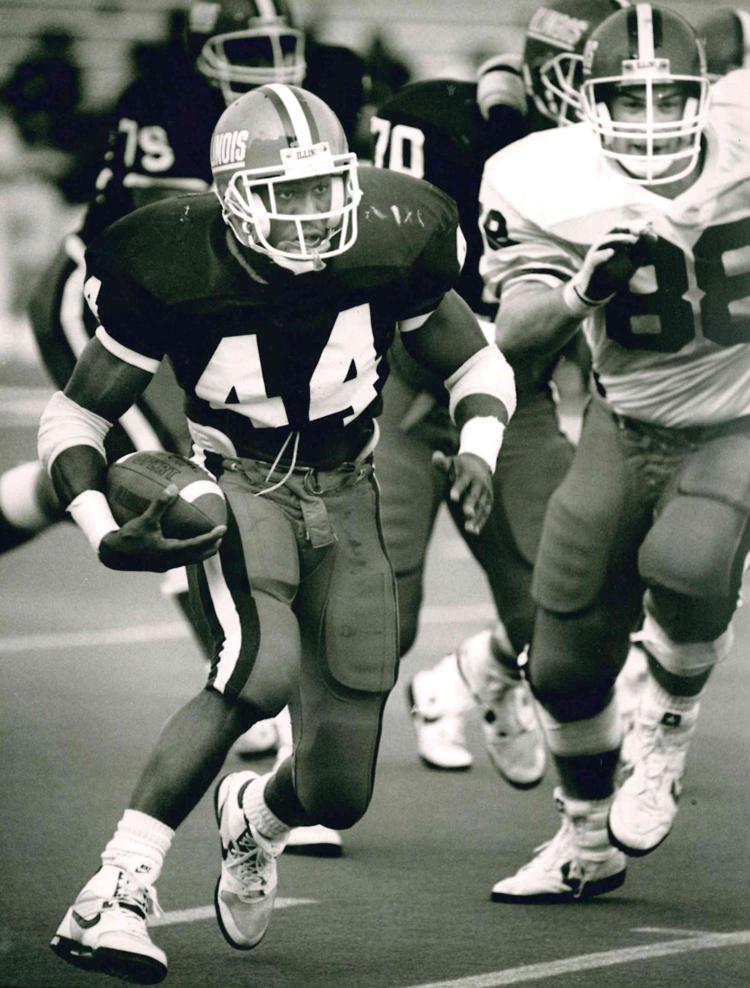 Sack attack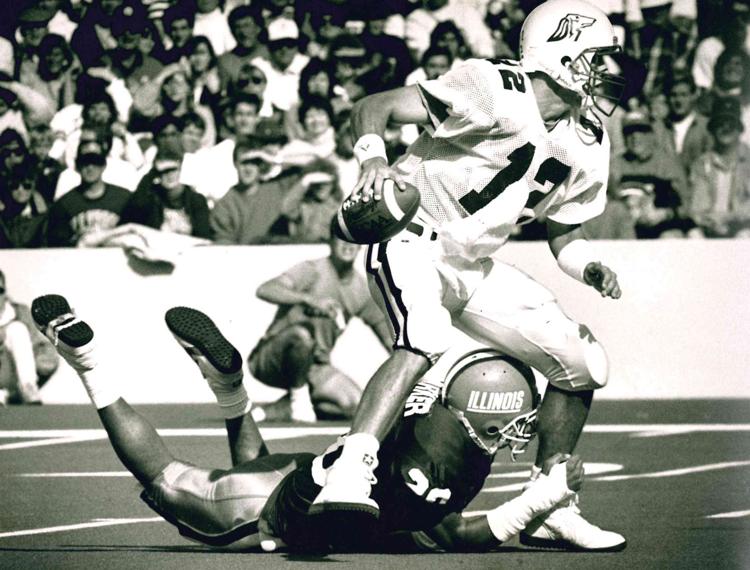 Pileup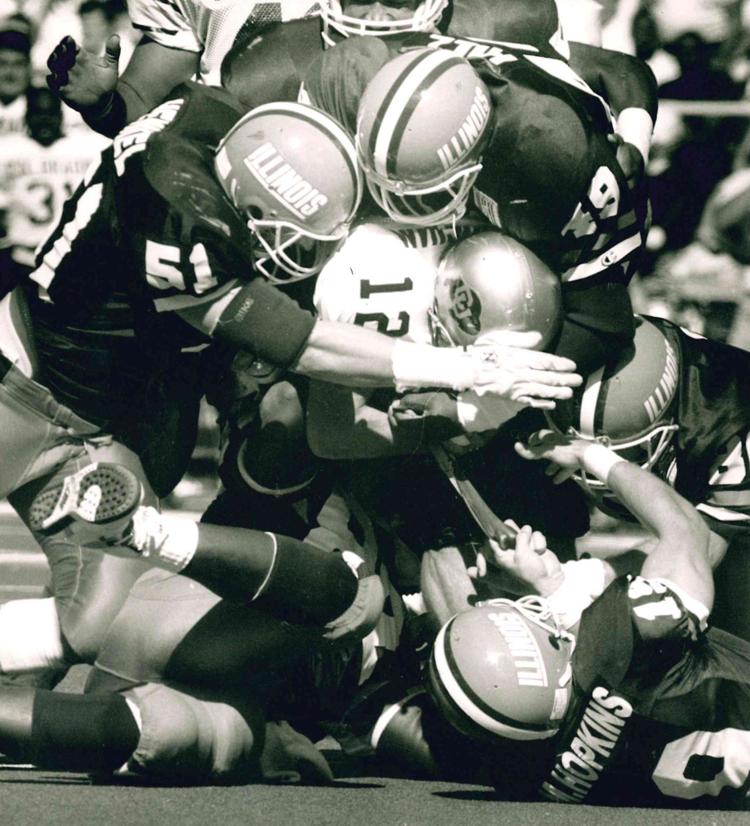 Take that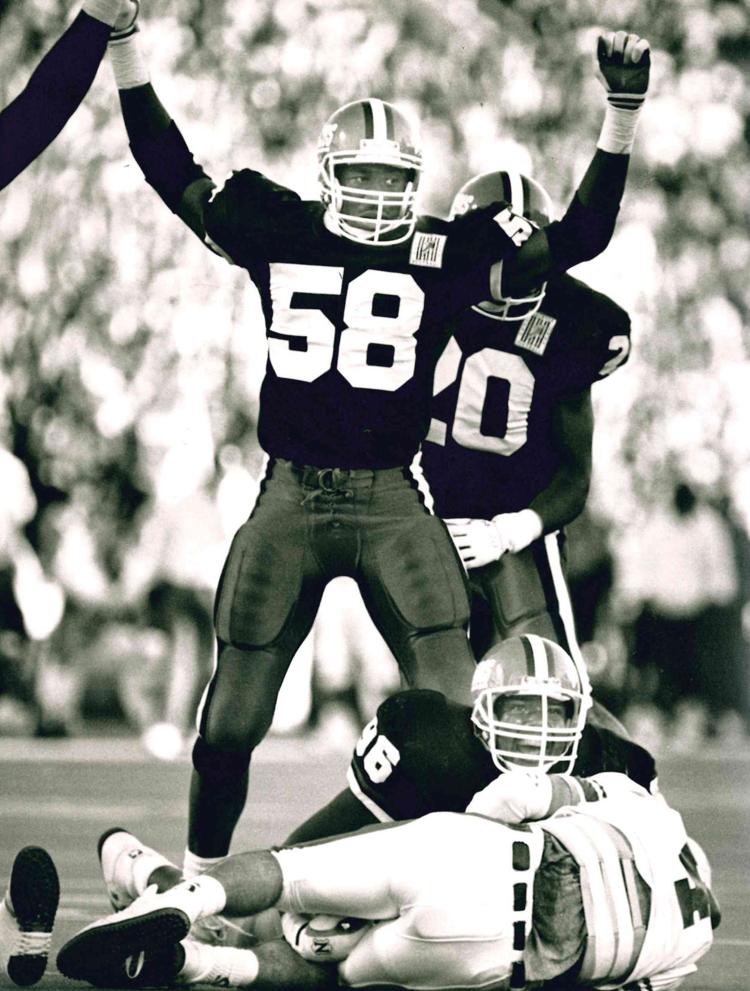 1991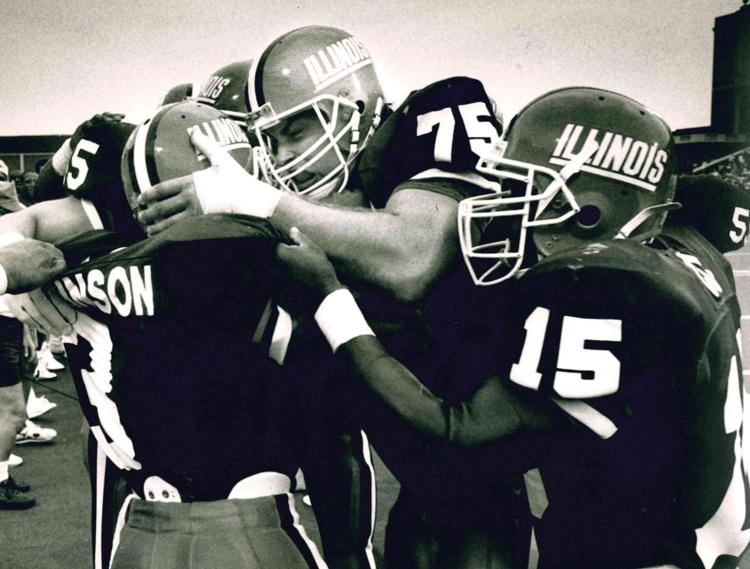 Lean on me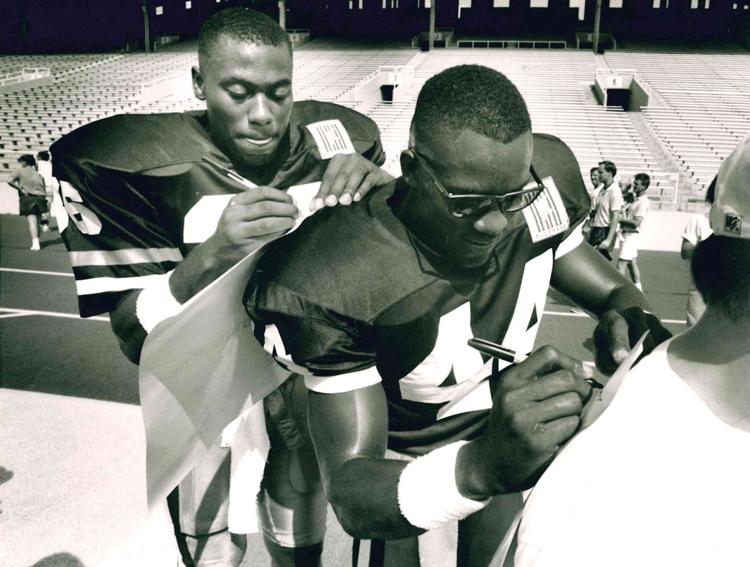 Way to go
1991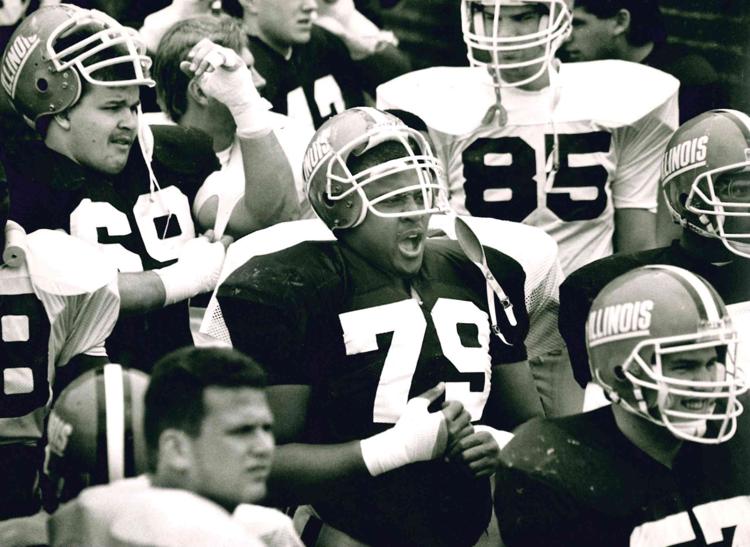 The peoples' choice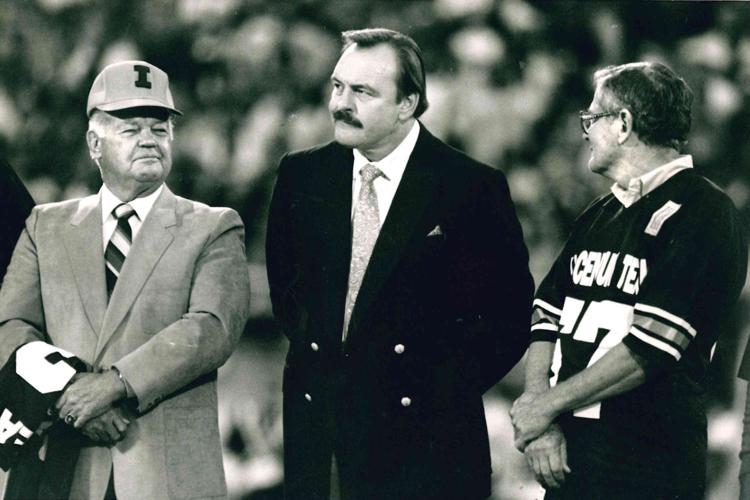 It's good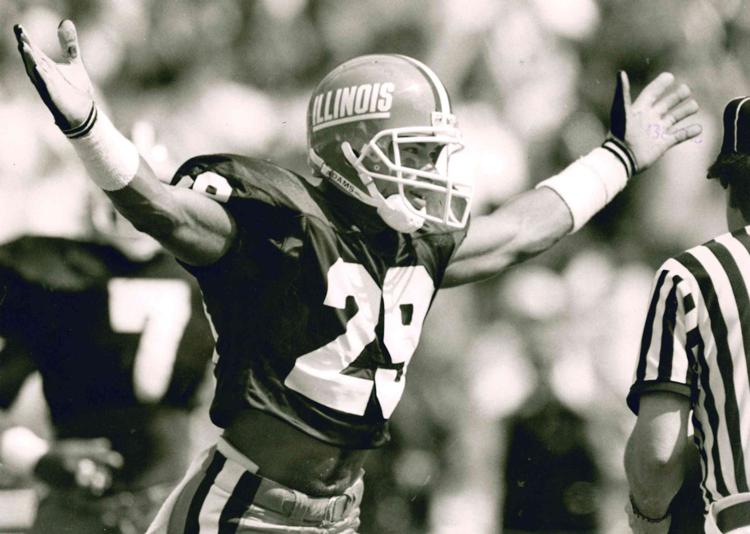 Touchdown Hero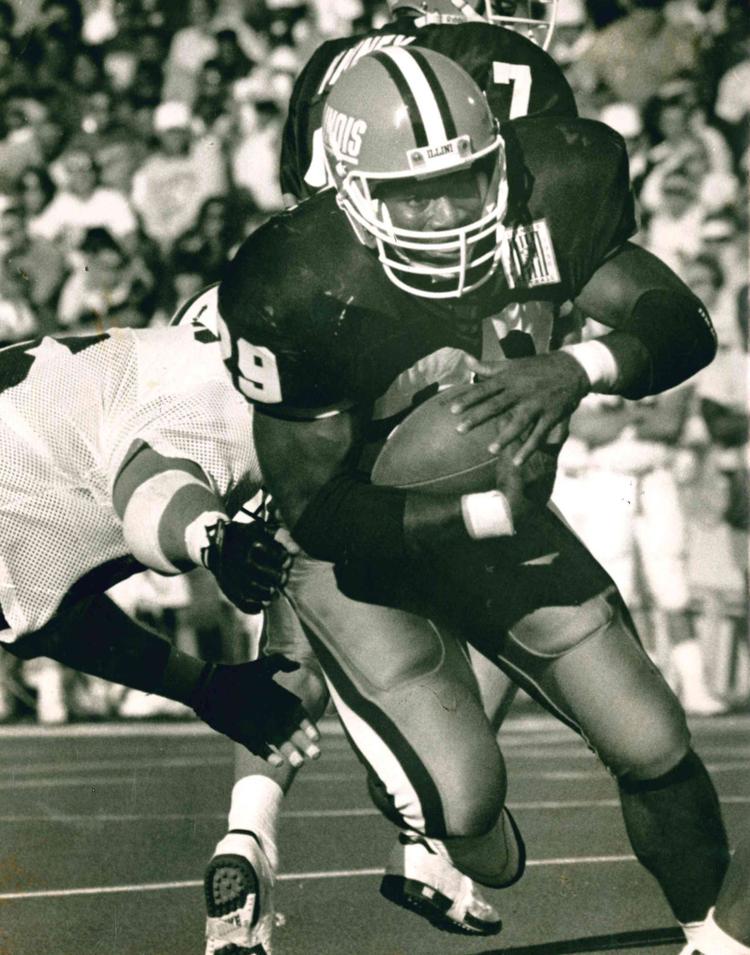 That's Six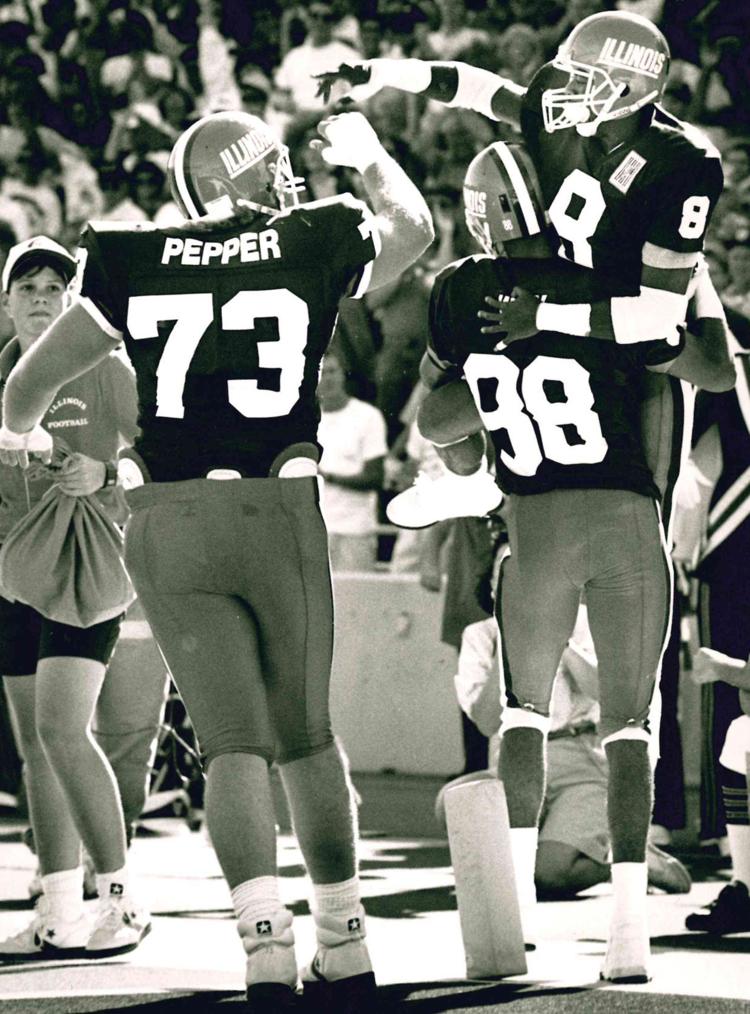 Contact Joey Wagner at (217) 421-6970. Follow him on Twitter: @mrwagner25