LINCOLN, Neb. — The level of Brandon Peters' voice hardly shifts in his press conferences. He wears calmness like its a part of his wardrobe. Even when proverbial flames are engulfing him on the football field, his teammates see a player who keeps measured, no matter what the circumstance.
Every now and again, that calmness is overtaken by his competitive edge and he lets loose. On Saturday, a Nebraska defensive player started to chirp to Peters, Illinois' quarterback, on the field and he barked back. Peters used his left hand to point at the scoreboard, to remind the Cornhuskers of the blowout the Illini were bestowing in Lincoln.
"You love to see it from Brandon, too, because he's a pretty mellow dude and a pretty go-with-the-flow guy," linebacker Jake Hansen said. "I mean, it shows you he's a leader by example and it motivates all of us, I think and gets everyone going."
The thing was, Peters' play backed up his point. He led Illinois (2-3) to a 41-23 smacking of Nebraska while throwing for 205 yards and a touchdown to go with 36 rushing yards and a one-yard quarterback sneak into the end zone.
"I have a cool, calm attitude but I'm also really competitive and I want to win," Peters said. "I don't know if it's anything that comes over me, maybe just the heat of the moment. When you're out there and you've got some adrenaline going and what not. I'm super competitive."
It was Peters' first game since the Oct. 23 season-opening loss to Wisconsin and his first chance to bark back on a football field. He tested positive for COVID-19 on Oct. 29, meaning he had to sit out three games according to Big Ten protocols. 
That meant his calmness and competitiveness went from the field to a hotel room. Was it frustrating? Absolutely, especially considering he felt like he could go out and play. And when he came back, he didn't try to make up three weeks worth of throws in one afternoon. He was patient and took what the defense gave him, and in the process gave the Illini a passing attack it sorely lacked while he was gone.
"When I got the news, it was pretty tough to stomach that," Peters said. "Ten days in the hotel room is not ideal, especially when you know you feel good enough to be out there playing. It sucked but at the same time you've got to stick in there mentally, support your guys. Coming back today, I didn't try to force anything. I just wanted to go out and execute and do what I can do."
While he was tucked away in a hotel room, he participated in meetings virtually before re-joining the team late last week. At some point inside that room he had to realize the outcome was out of his control. The frustration had to subside and he had to help in whatever way he could, even at a distance.
"We all look at him as our quarterback so when you see him in the building you're able to go talk to him about a scheme, a game plan, it's just better," running back Mike Epstein said. "It's better to have every single person in the building for our team. This whole COVID situation is weird, it's crazy but we're glad to have everybody back."
Peters traveled to Rutgers for last week's win and was a voice inside the ear of backup Isaiah Williams. Peters got some throws in on the field before the game, treating it as an impromptu practice to keep going. But there was something about being around the team again that was lifting. Routine was beginning to be restored.
"You feel more connected a little bit," Peters said. "It's not a fun situation when you get COVID and have to be out 21 days. I tried to use some things to my advantage to help me out this week."
Illinois played its best game of the season and perhaps its best of head coach Lovie Smith's tenure. Peters flung the ball downfield while Epstein and Chase Brown each ran for more than 100 yards to go with five takeaways on defense.
"Our quarterback position is so much stronger based on what Isaiah did last week," Smith said. "But for our team, when you have your starting quarterback back, that's big. We were in a position where we were trying to win football games with our fourth-team quarterback. That's hard duty. It gave the guys a boost today."
Everything went right on Saturday. Peters pointed and he pitched it around the field. He was calm, like he always is, until the second he wasn't. After starting four quarterbacks in four weeks because of a combination of a positive COVID test (Peters), a player being caught in contact tracing (Williams) and injury (Matt Robinson), order was restored at the most important position on the field.
QB1 had been back in the building for more than a week and on Saturday, he was back in the lineup. Smith played cat-and-mouse with Nebraska by not naming Peters the starter earlier in the week, but the decision was easy and Peters proved it.
"Brandon has been our starter," Smith said. "He went down, it wasn't his fault or anything like that. Brandon can throw. I thought he did a good job leading our offense. A lot of football left to go. We'll need everybody."
---
Looking up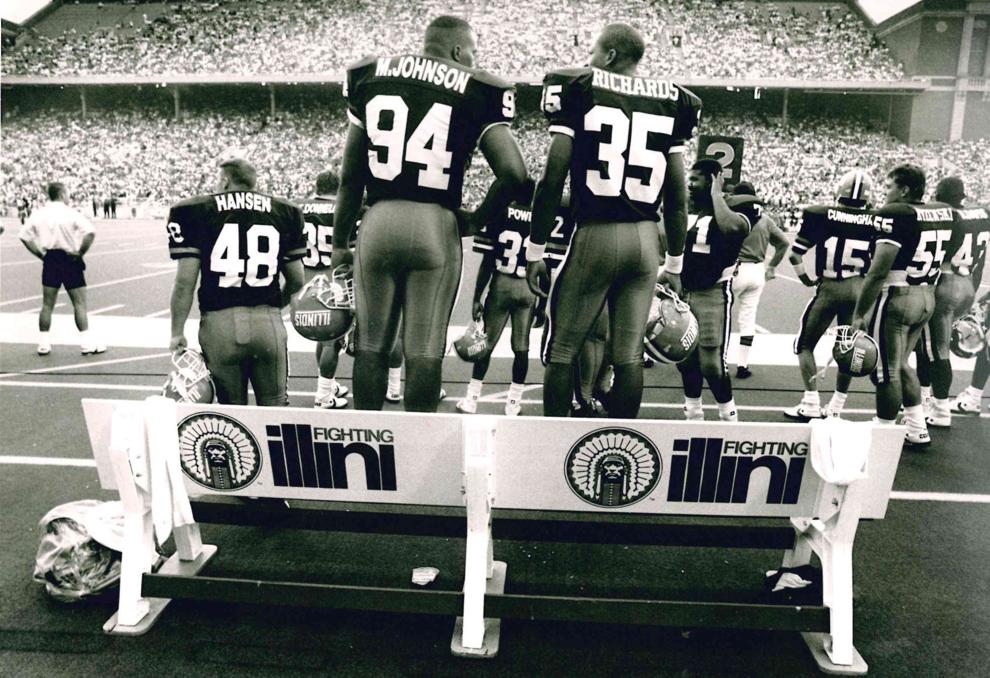 Good Block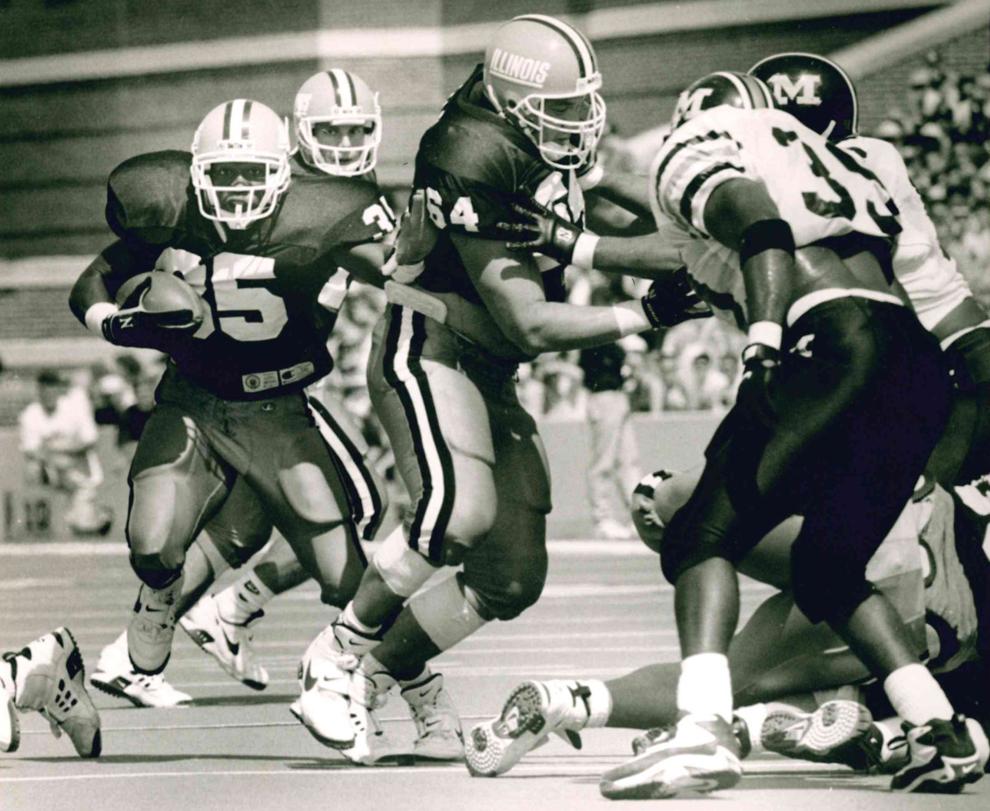 Taking a Dive
On the loose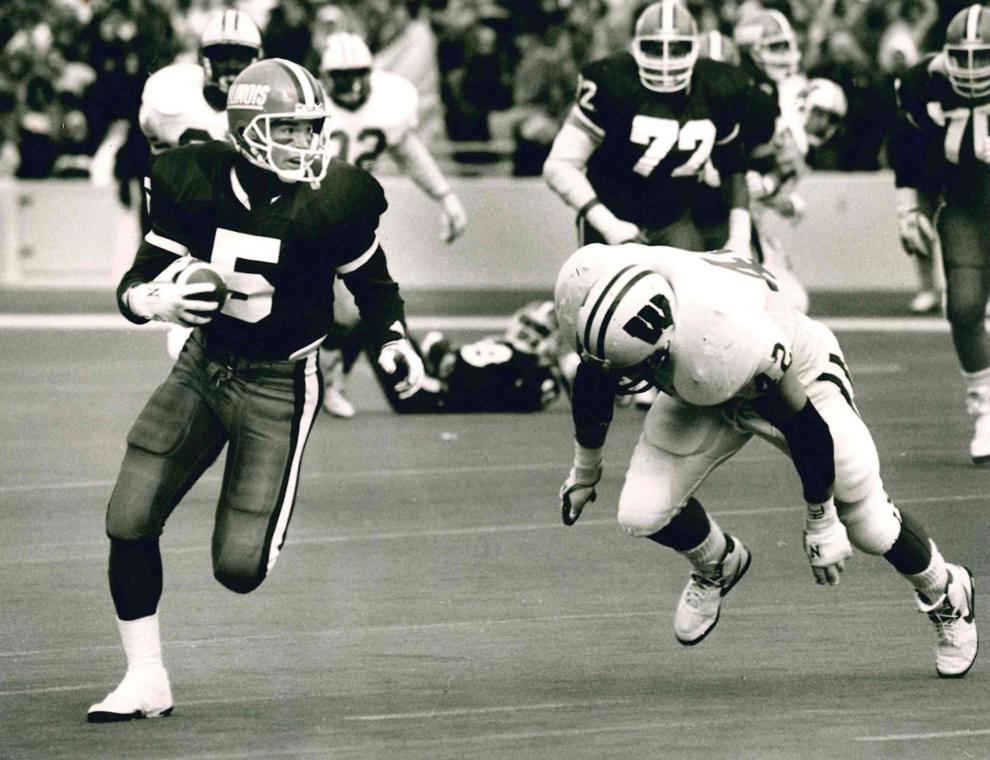 University of Illinois Football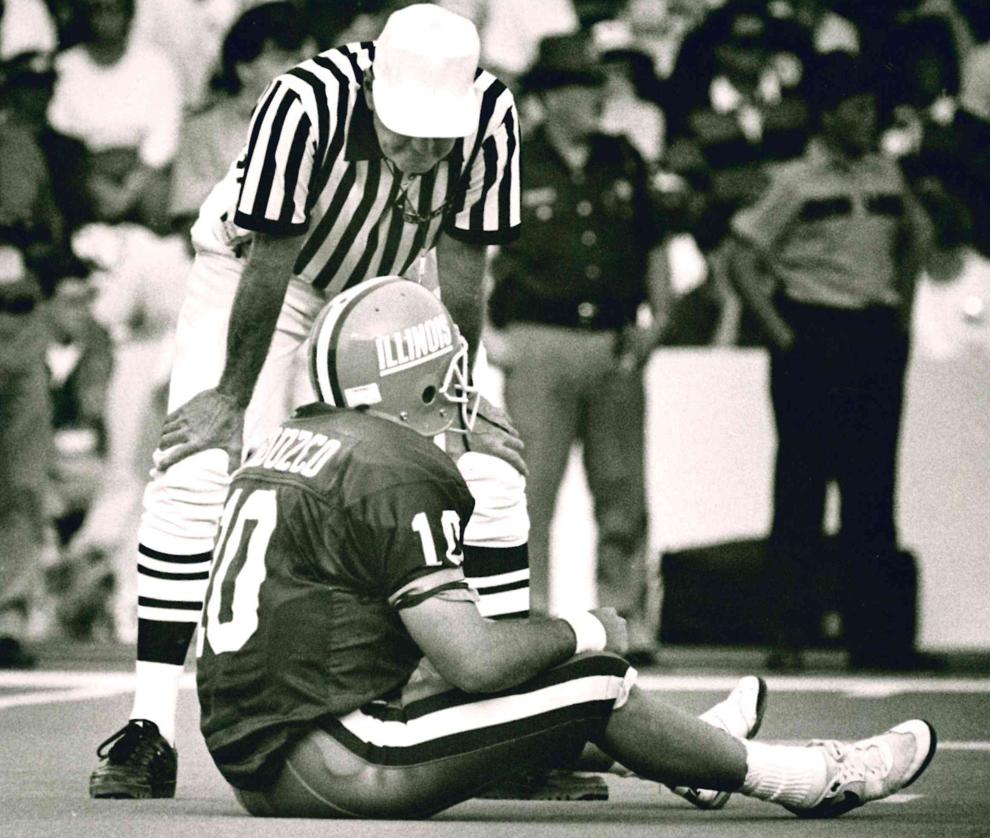 Coming at ya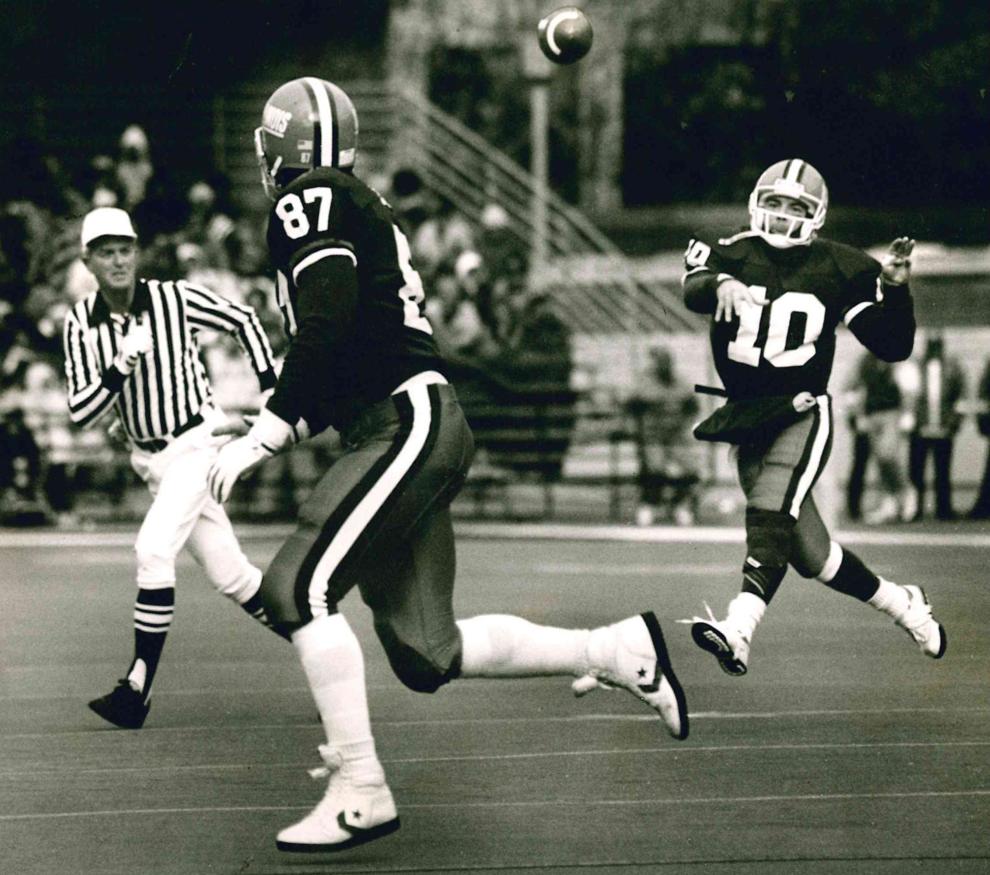 To run
Joyous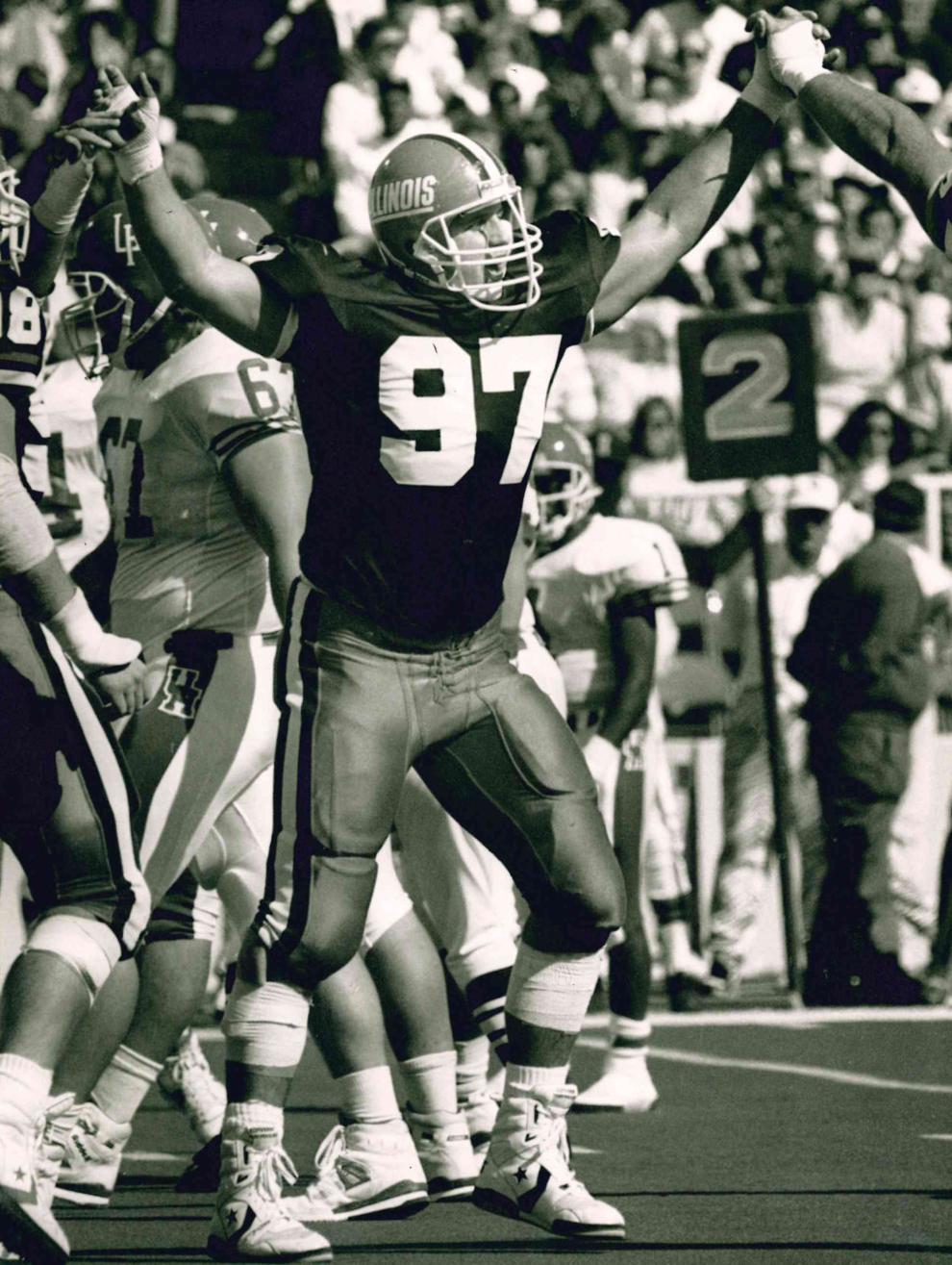 Lester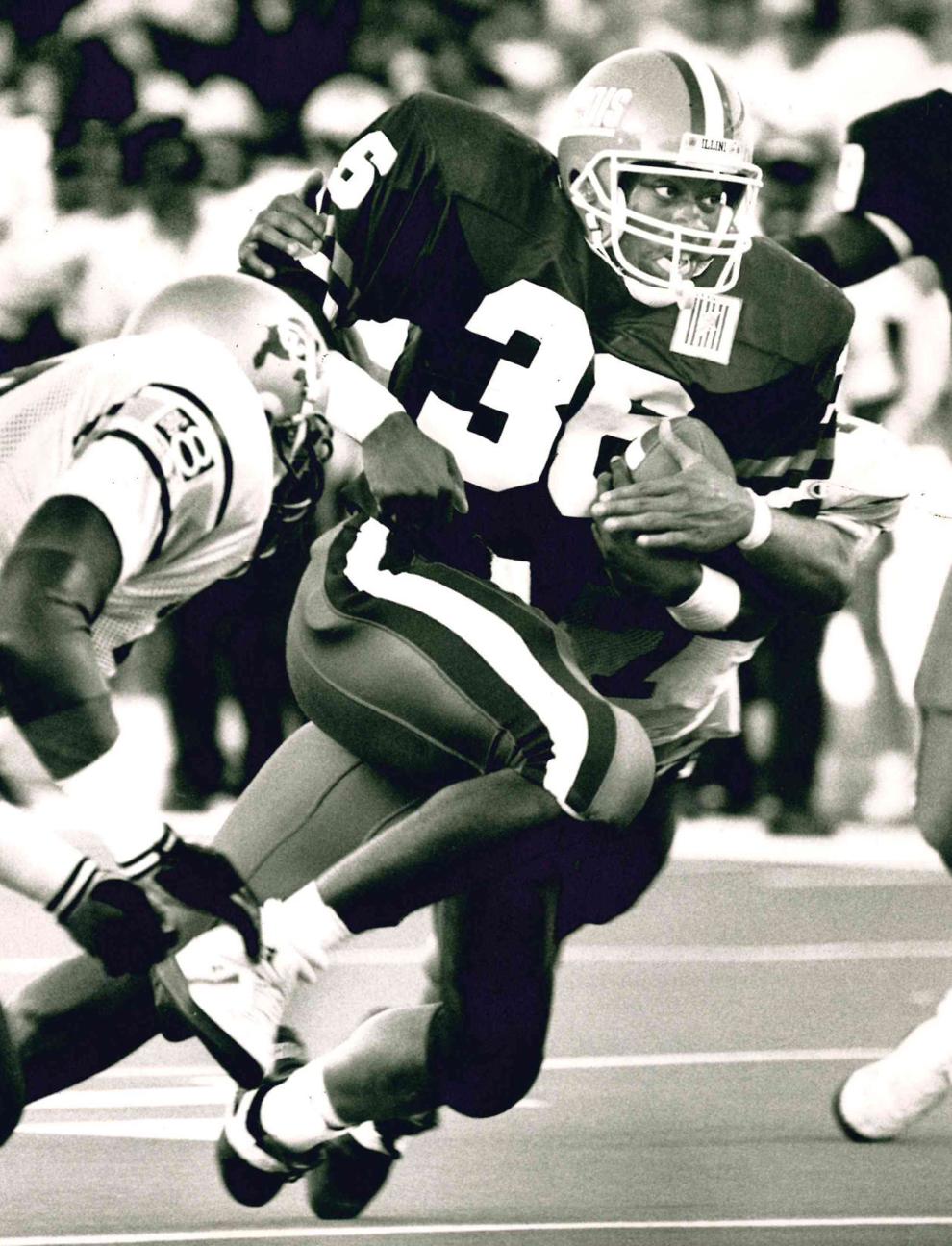 Sack attack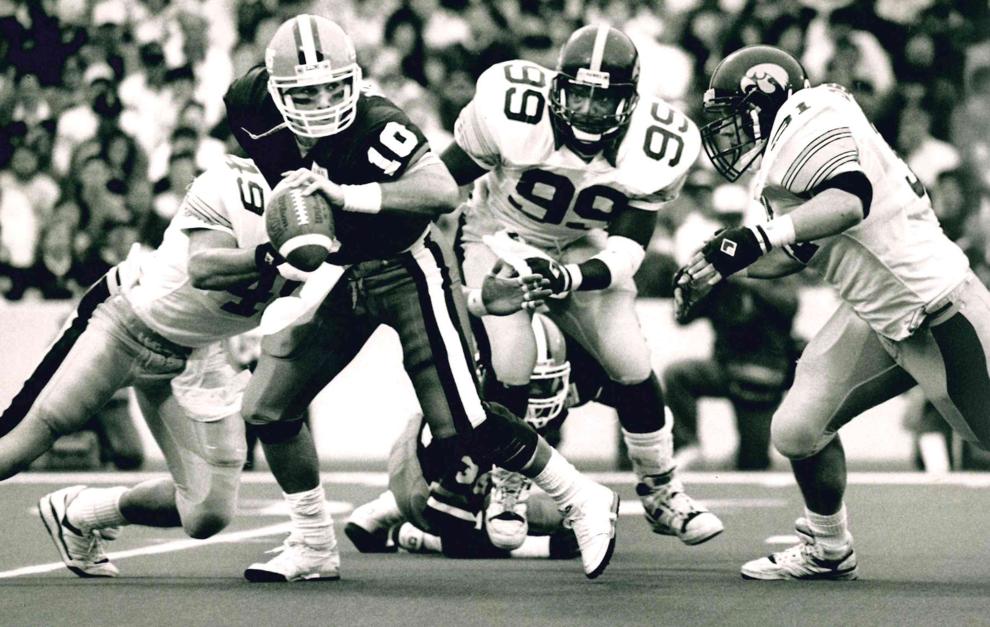 Waiting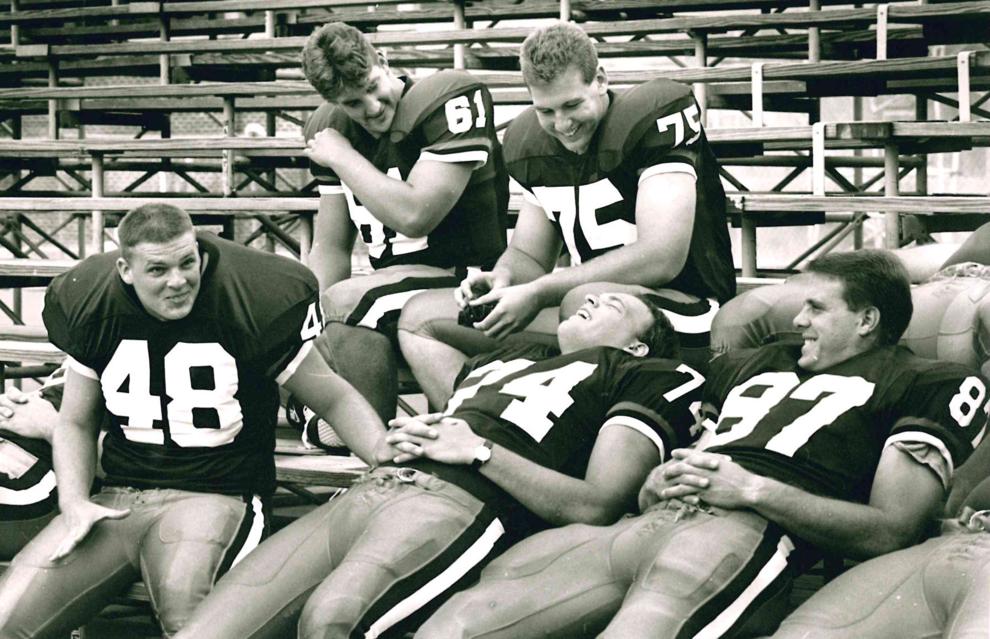 A coming through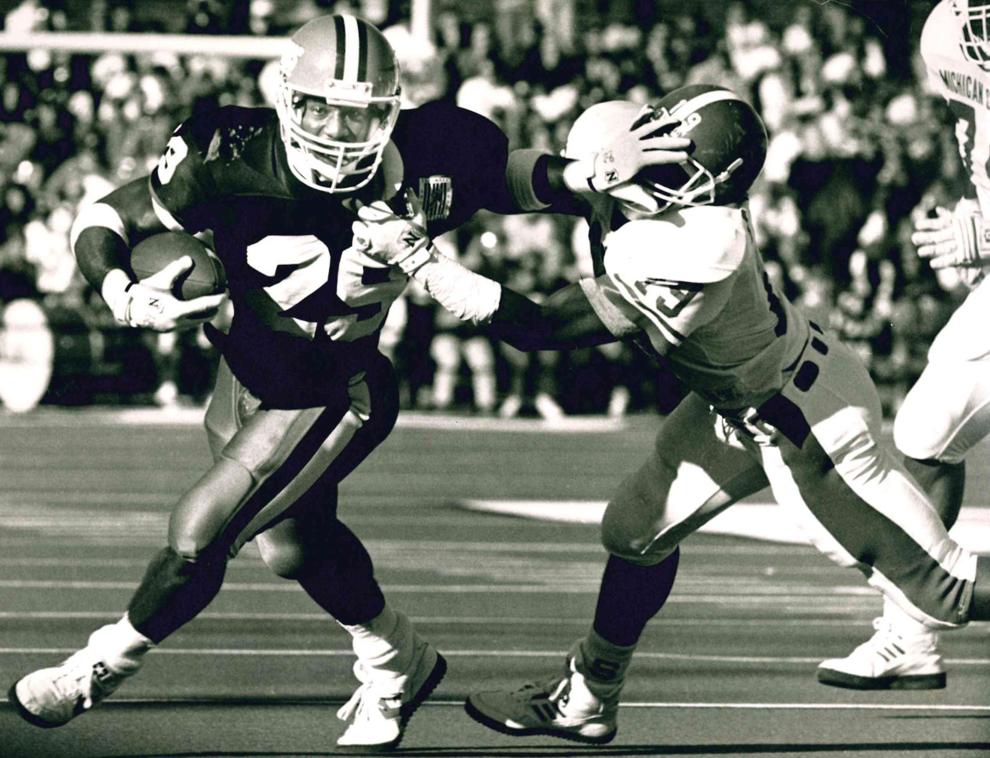 Sideline maneuver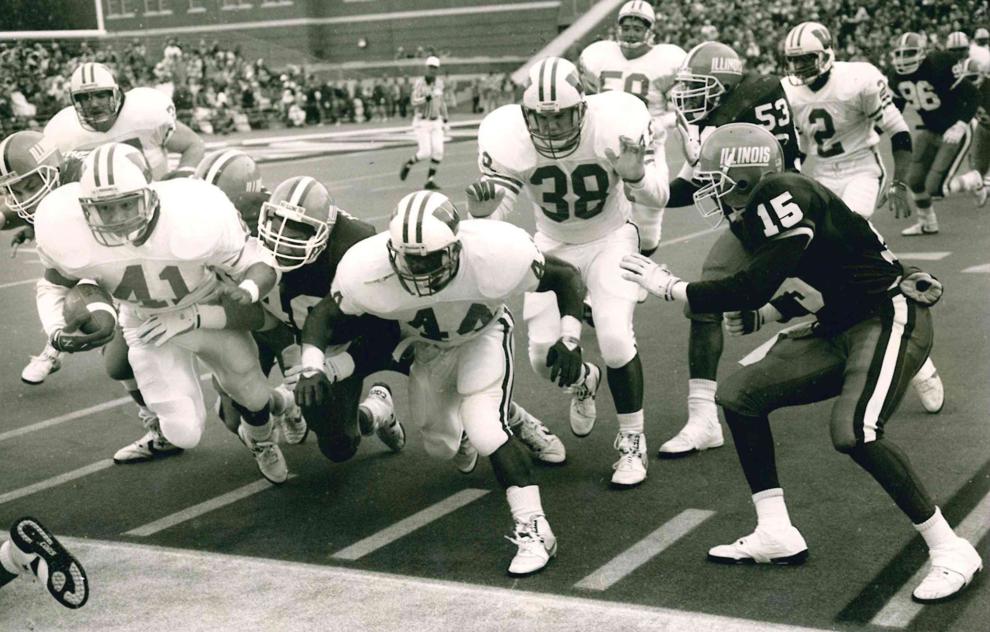 Mowing them down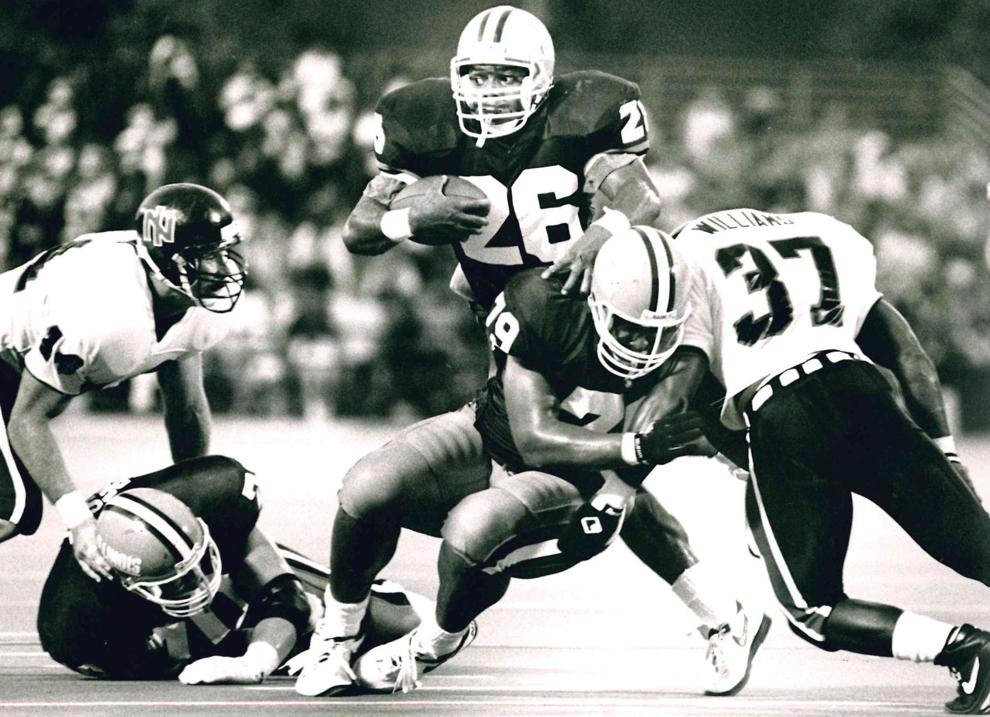 That's my buddy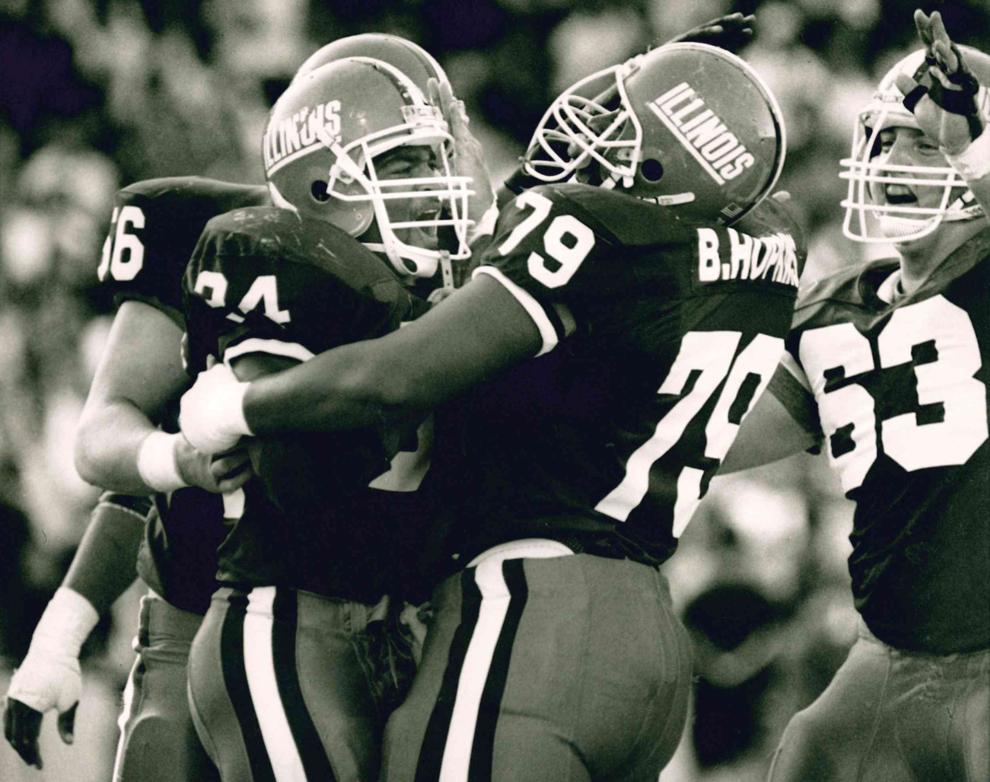 1992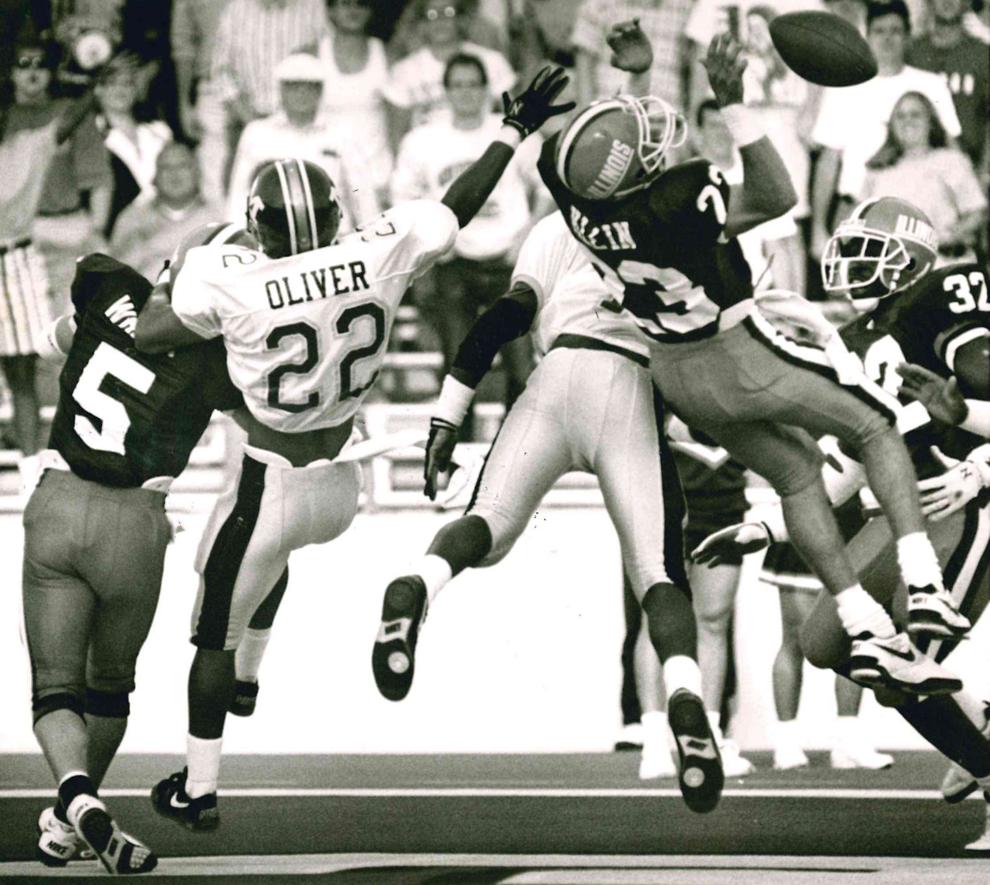 Traffic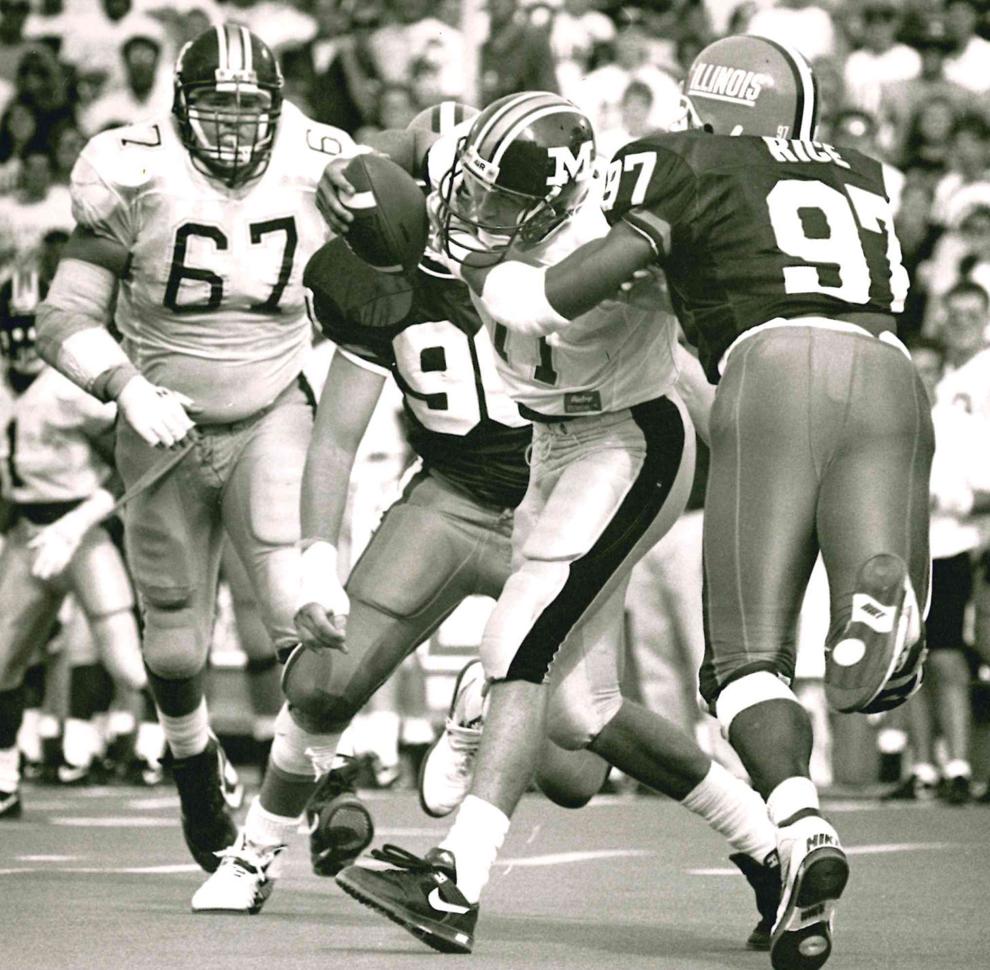 Busting through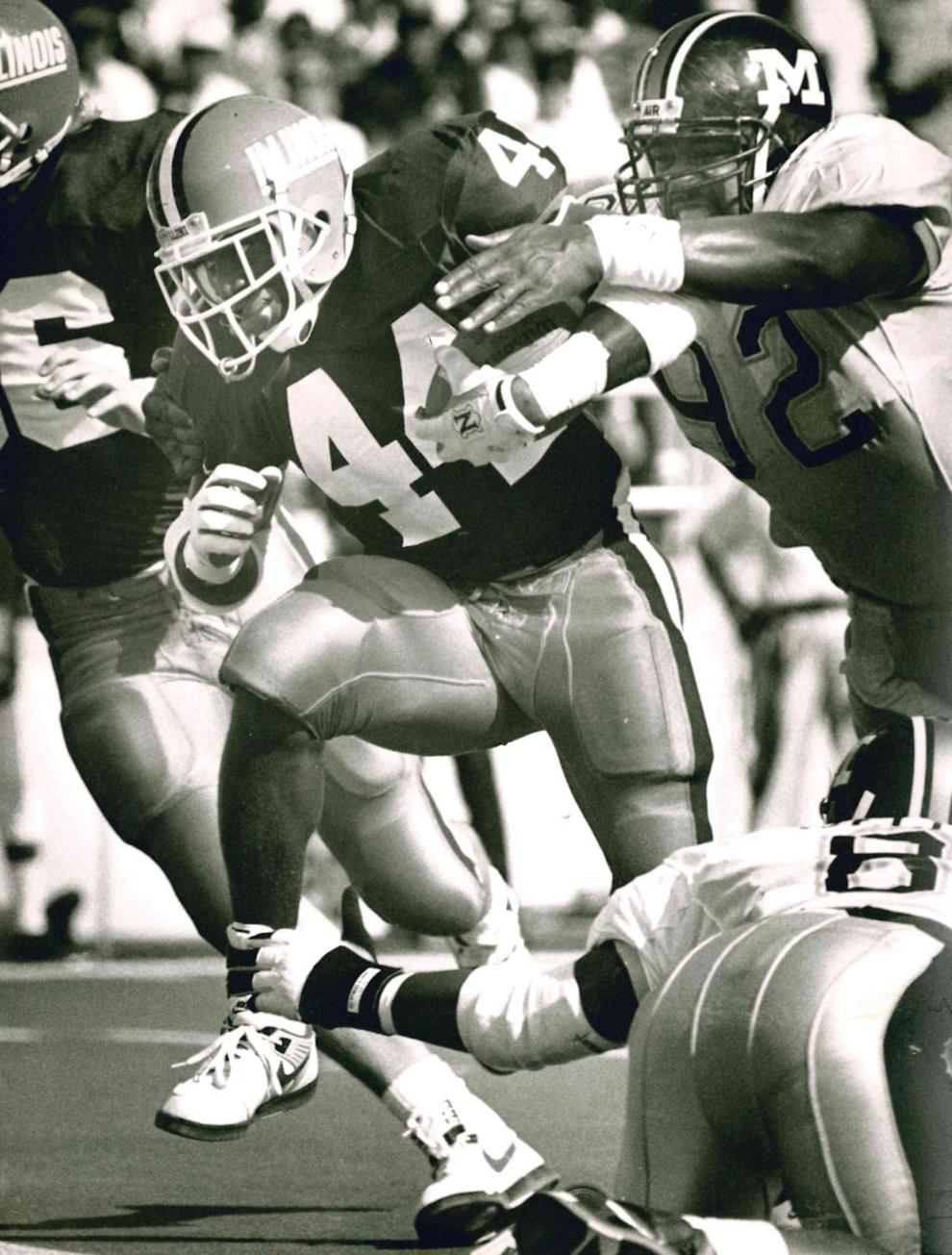 Final Exit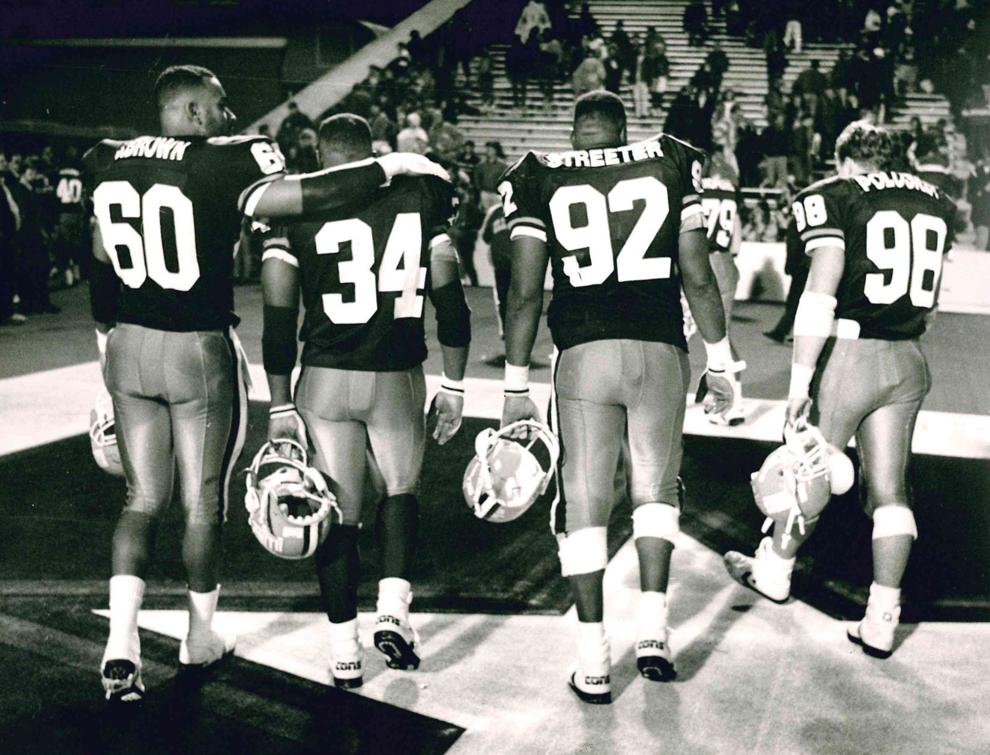 Scrum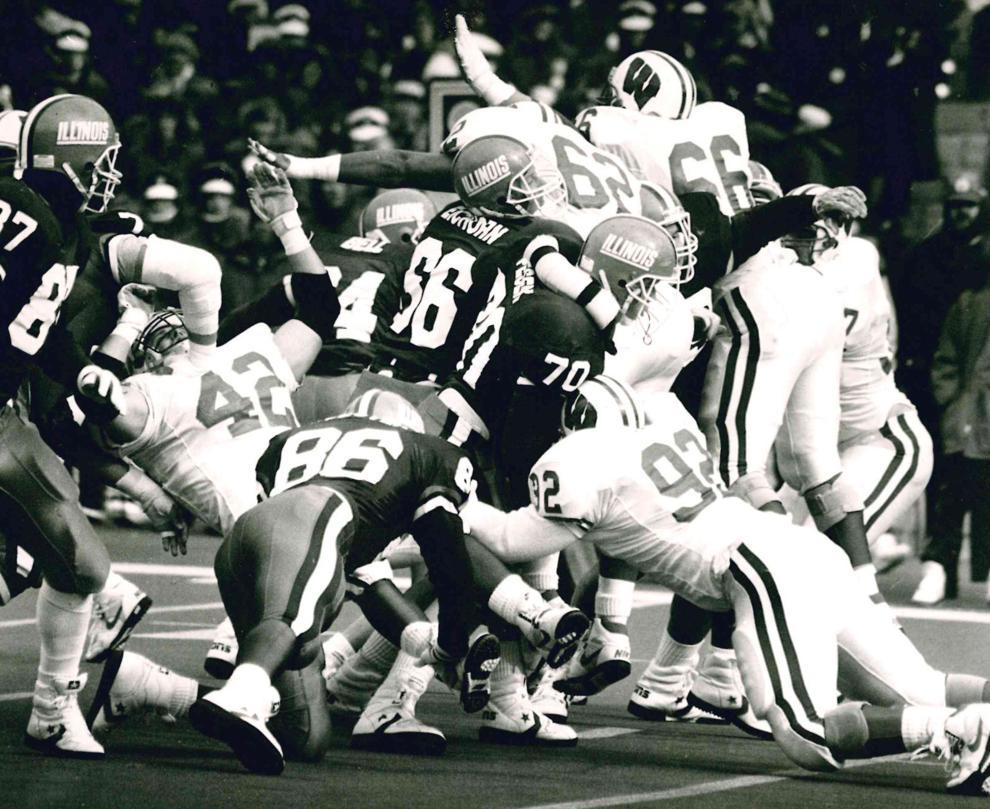 On the run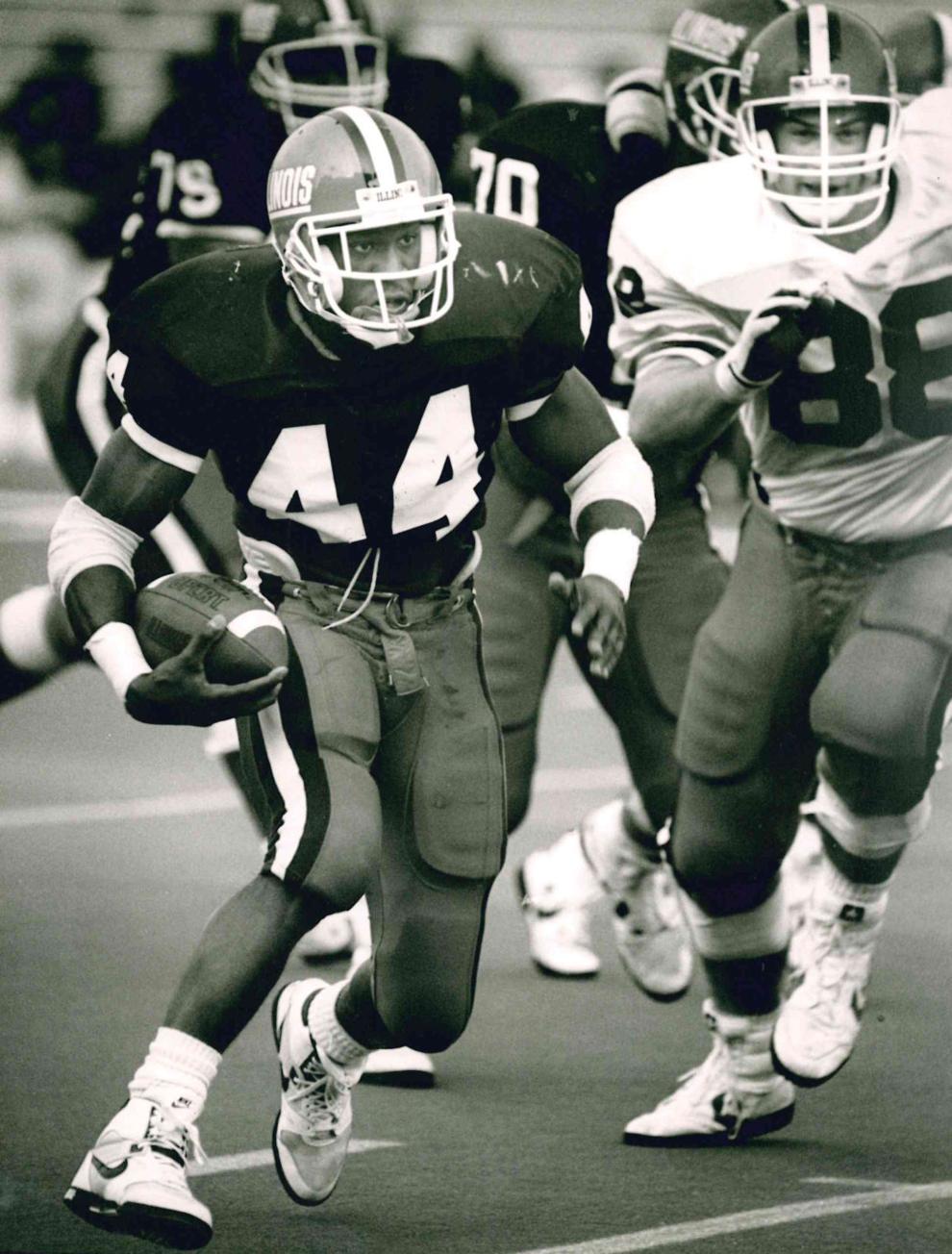 Sack attack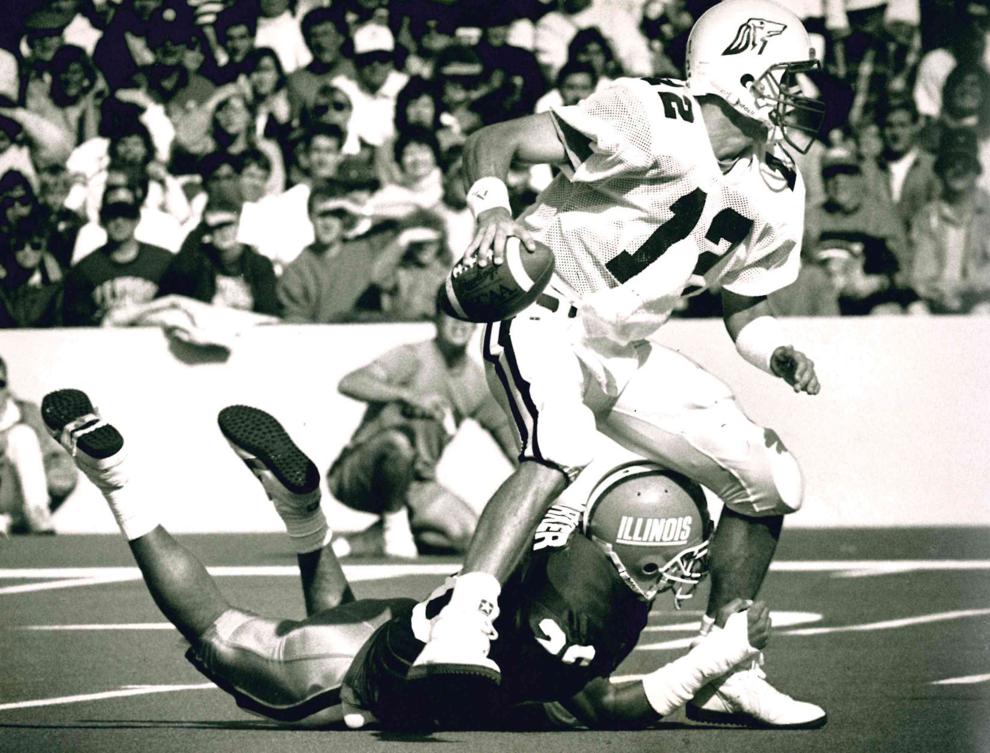 Pileup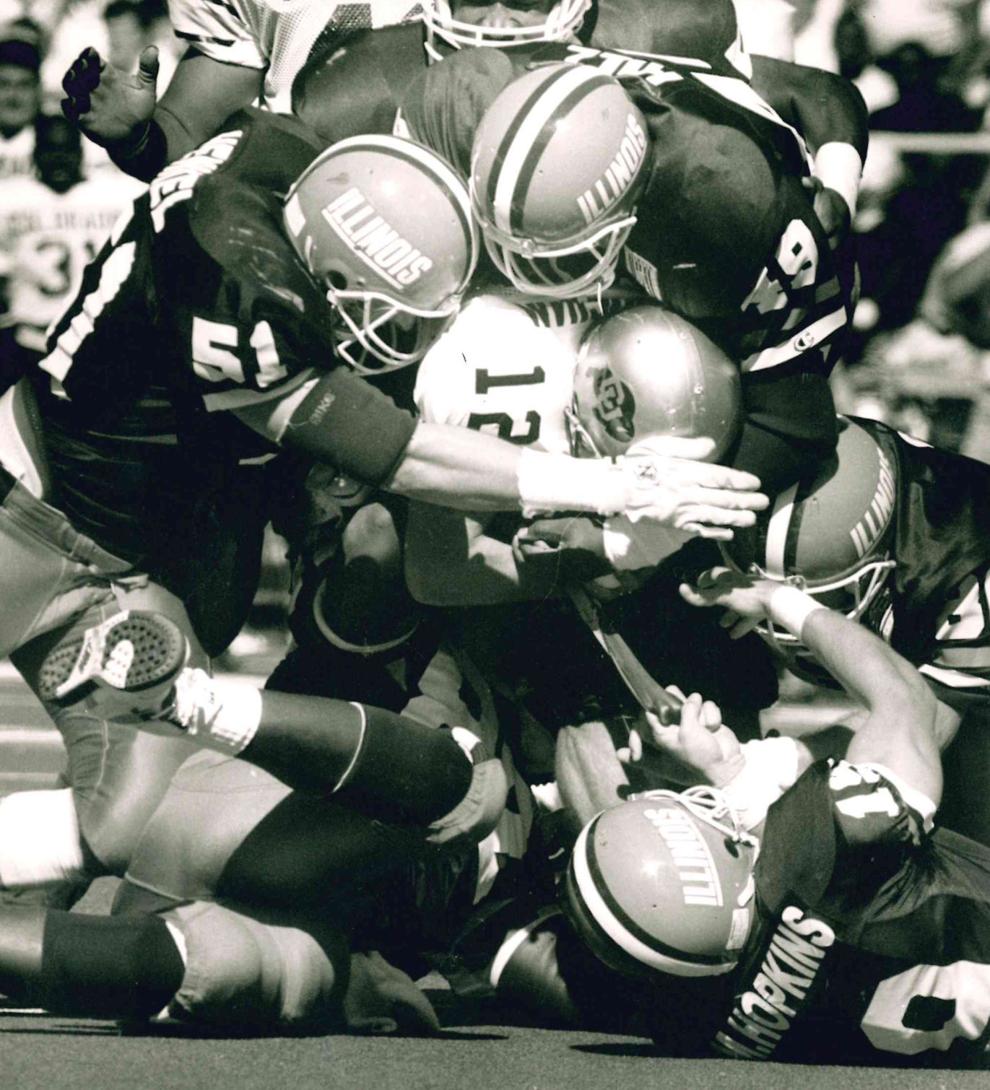 Take that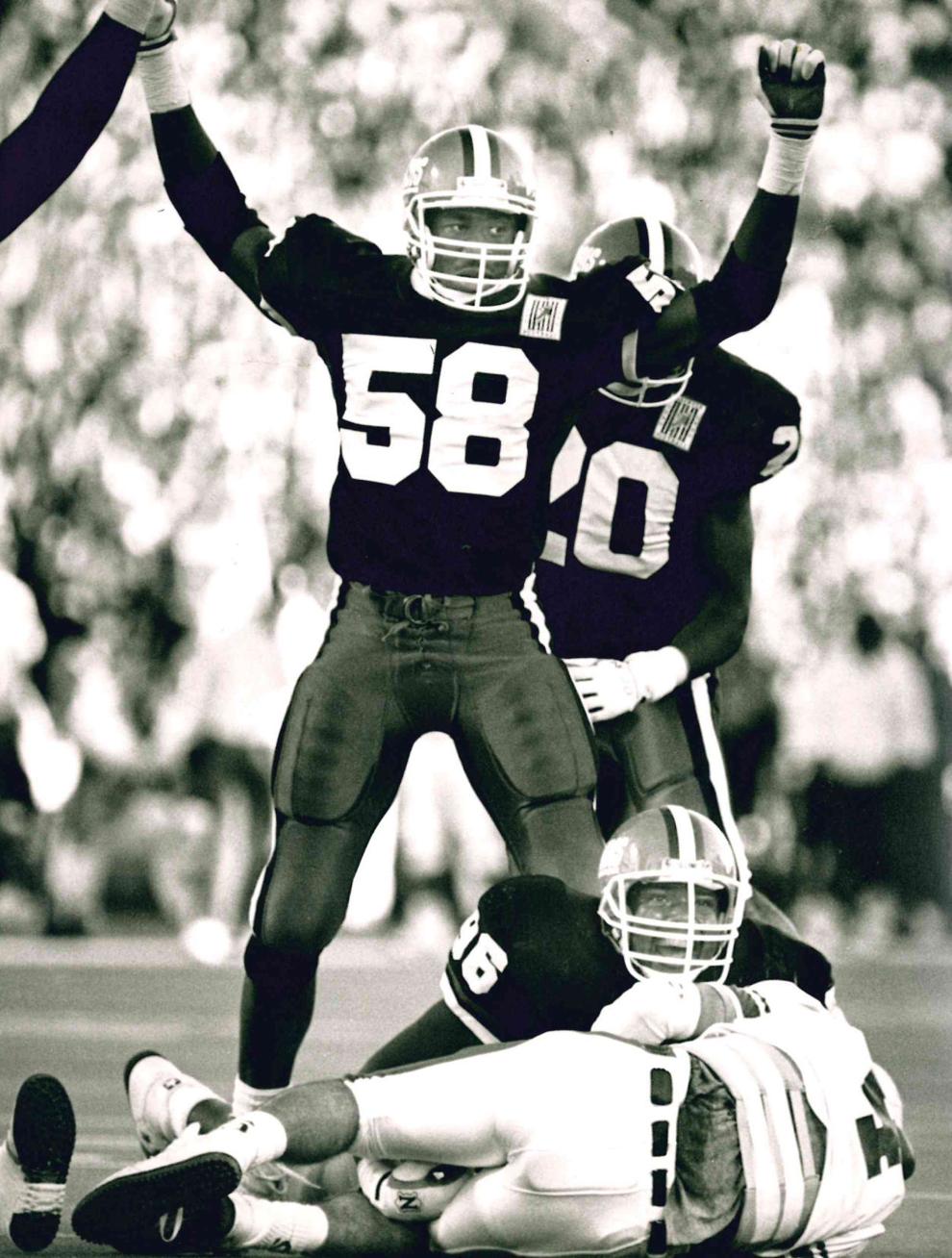 1991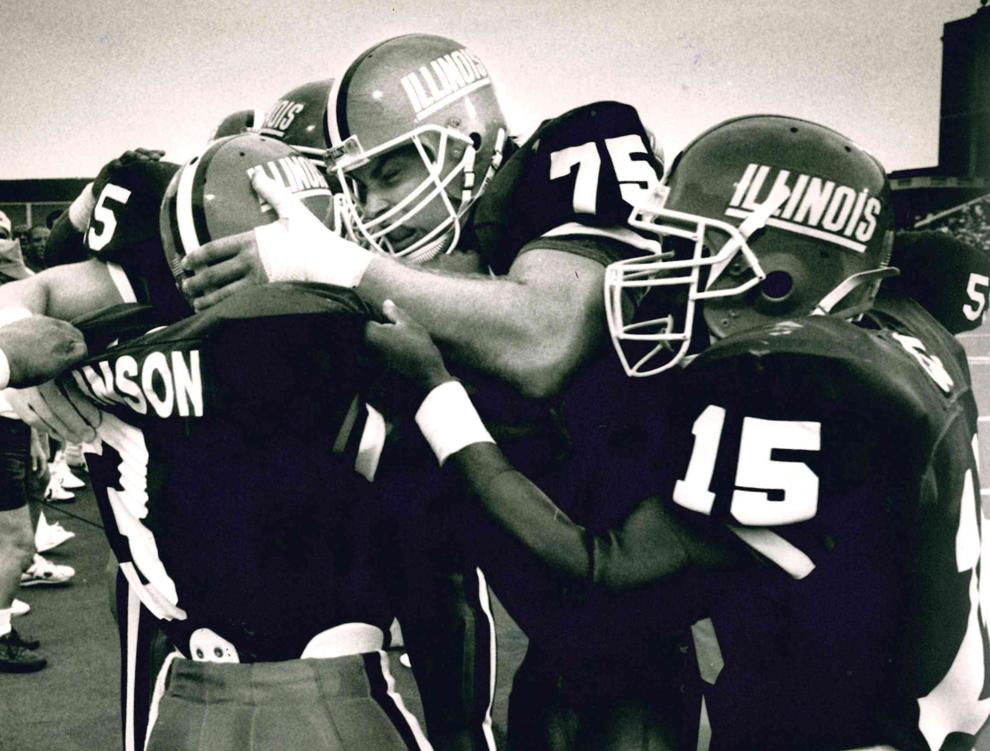 Lean on me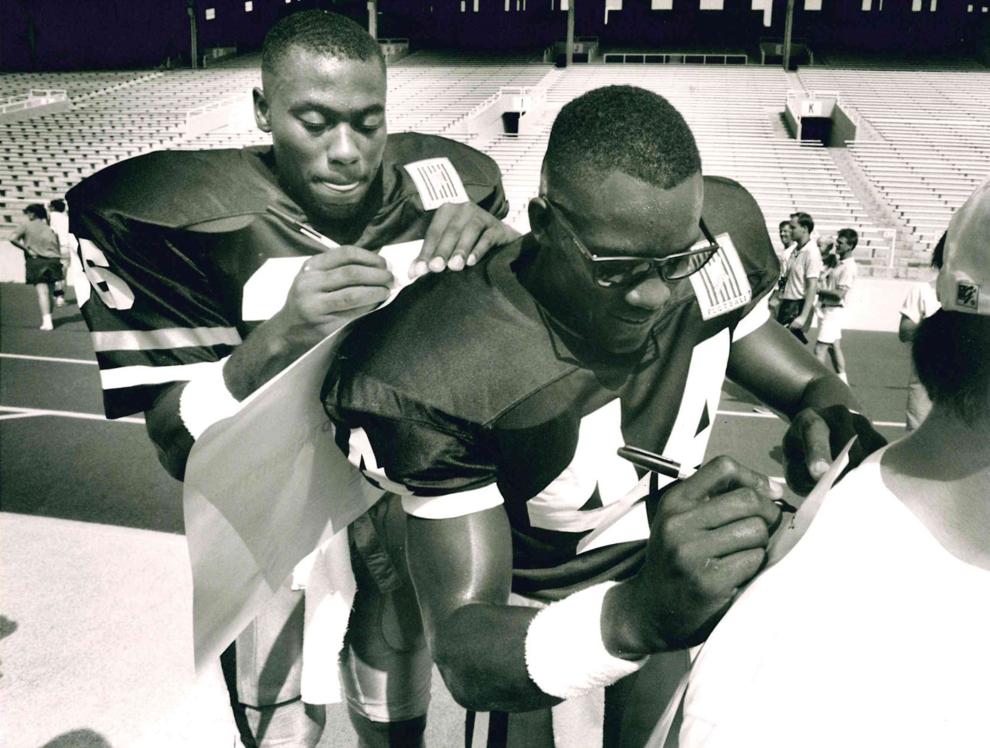 Way to go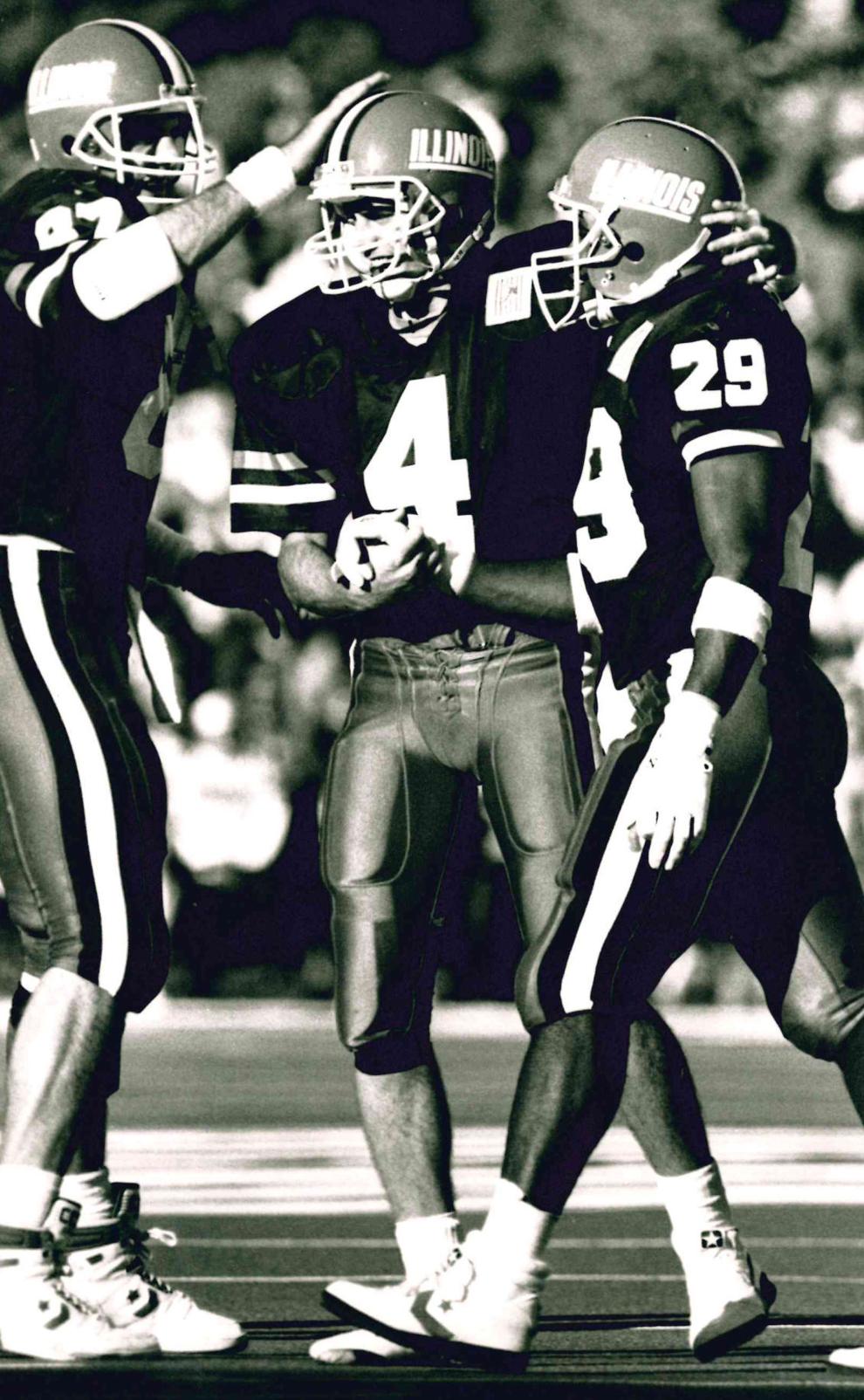 1991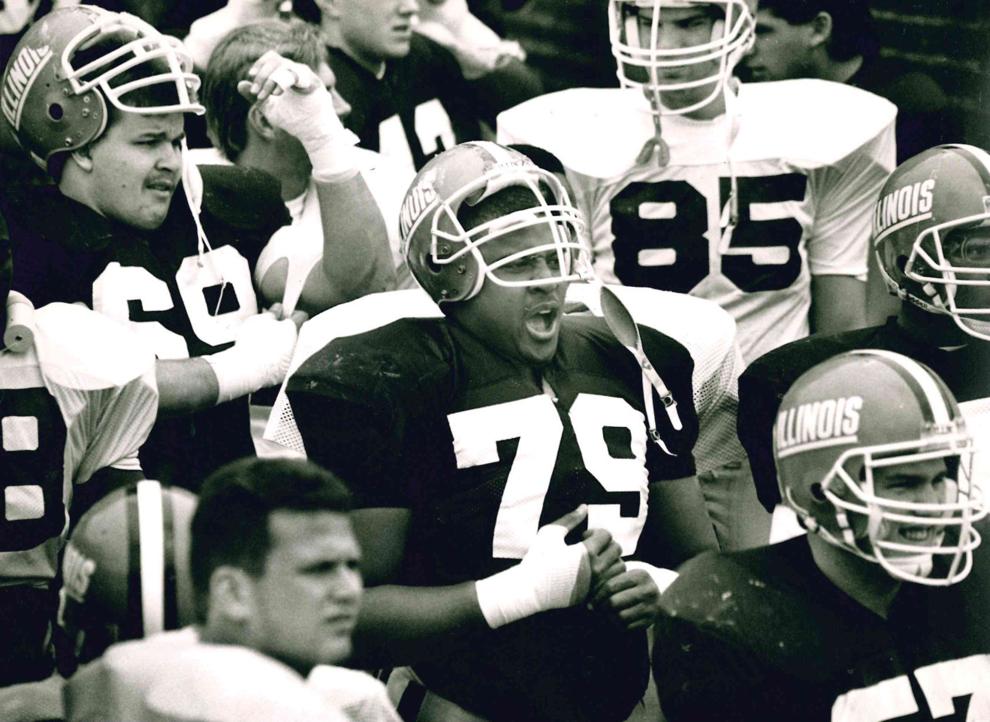 The peoples' choice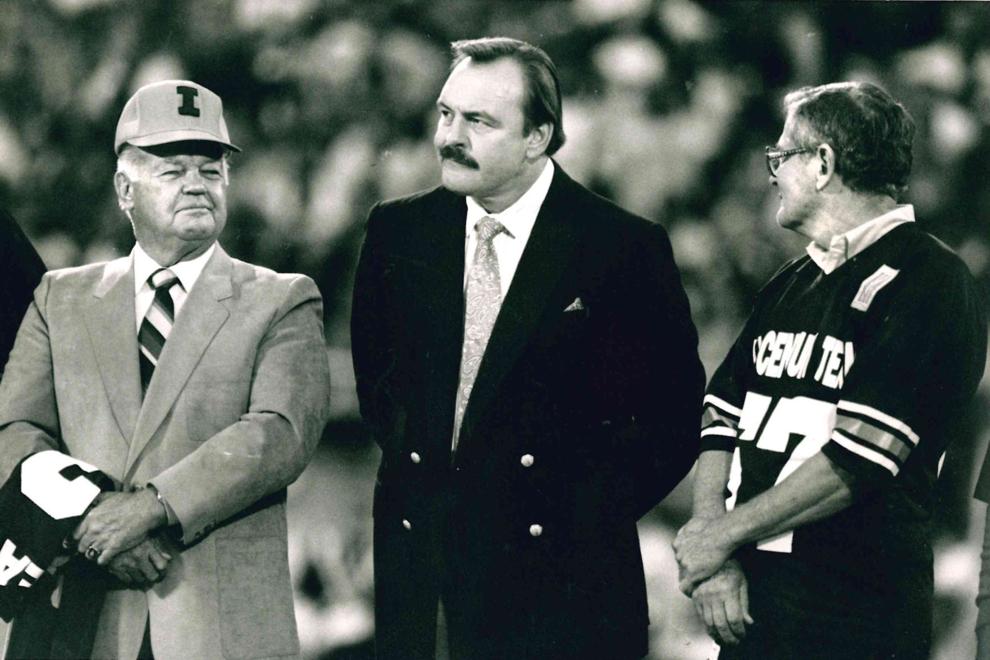 It's good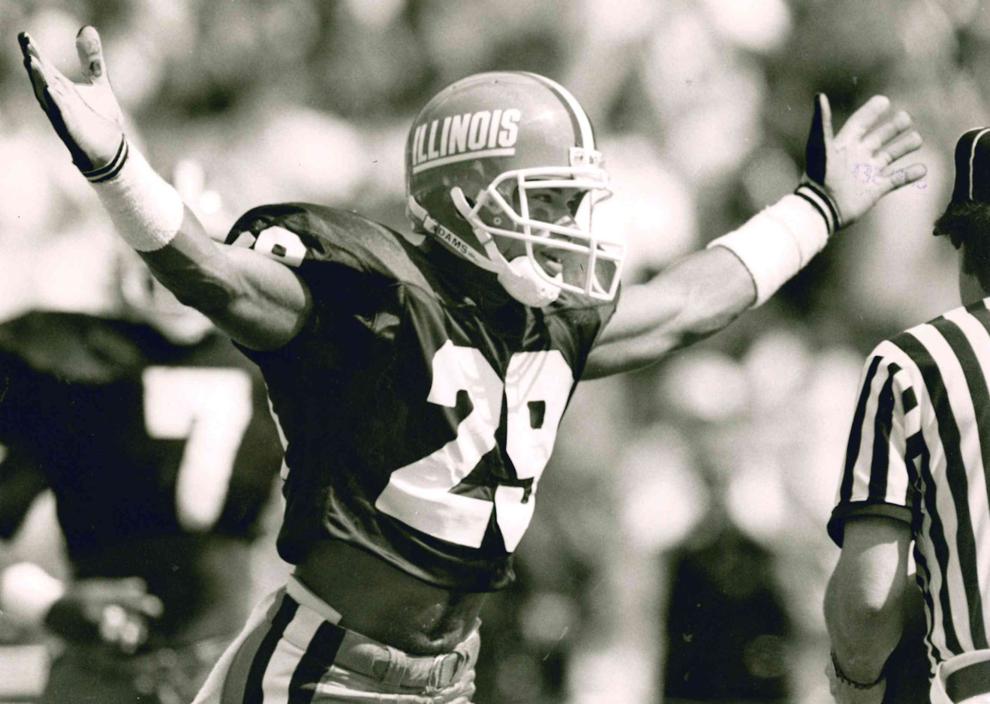 Touchdown Hero
That's Six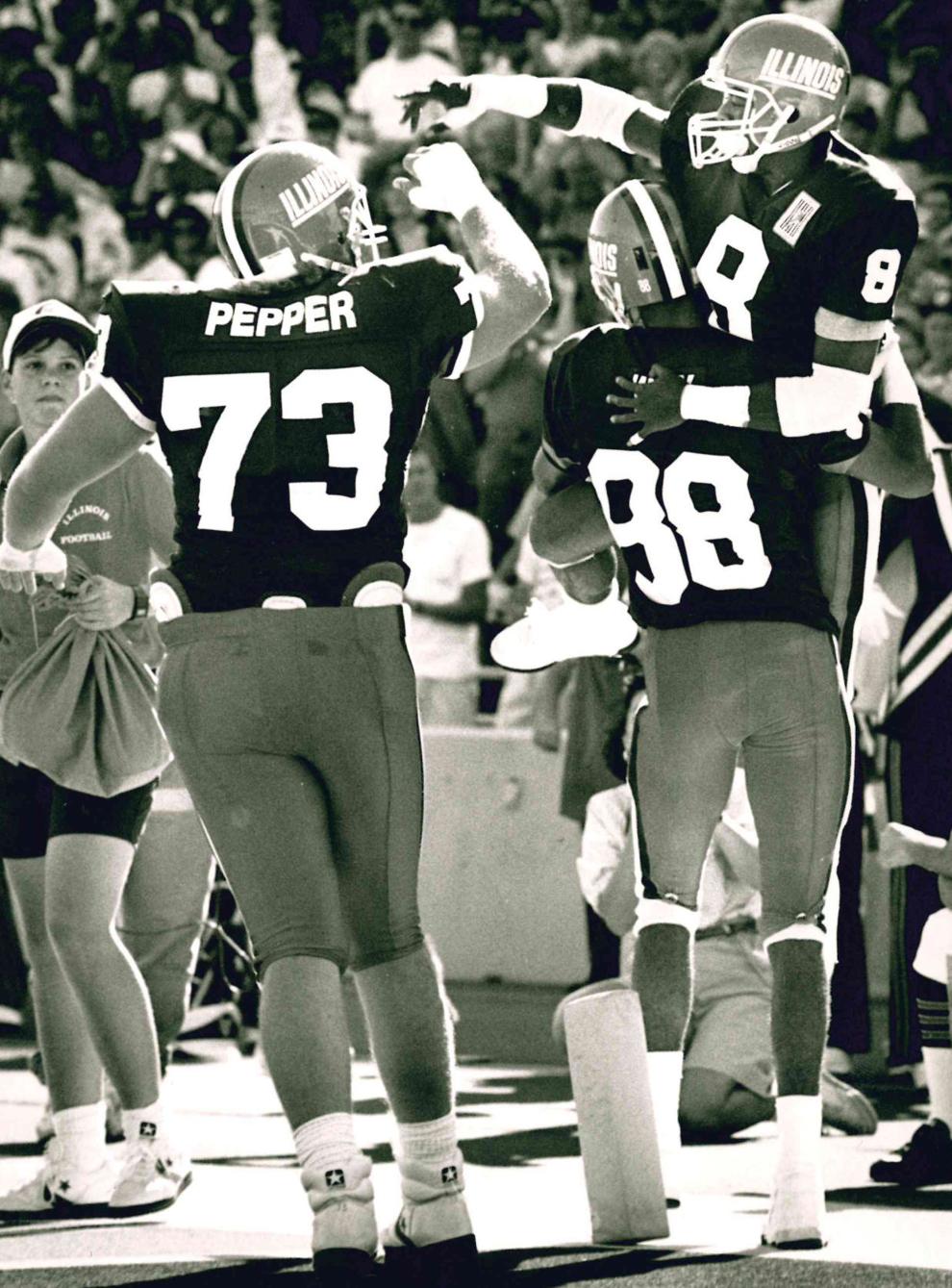 Contact Joey Wagner at (217) 421-6970. Follow him on Twitter: @mrwagner25