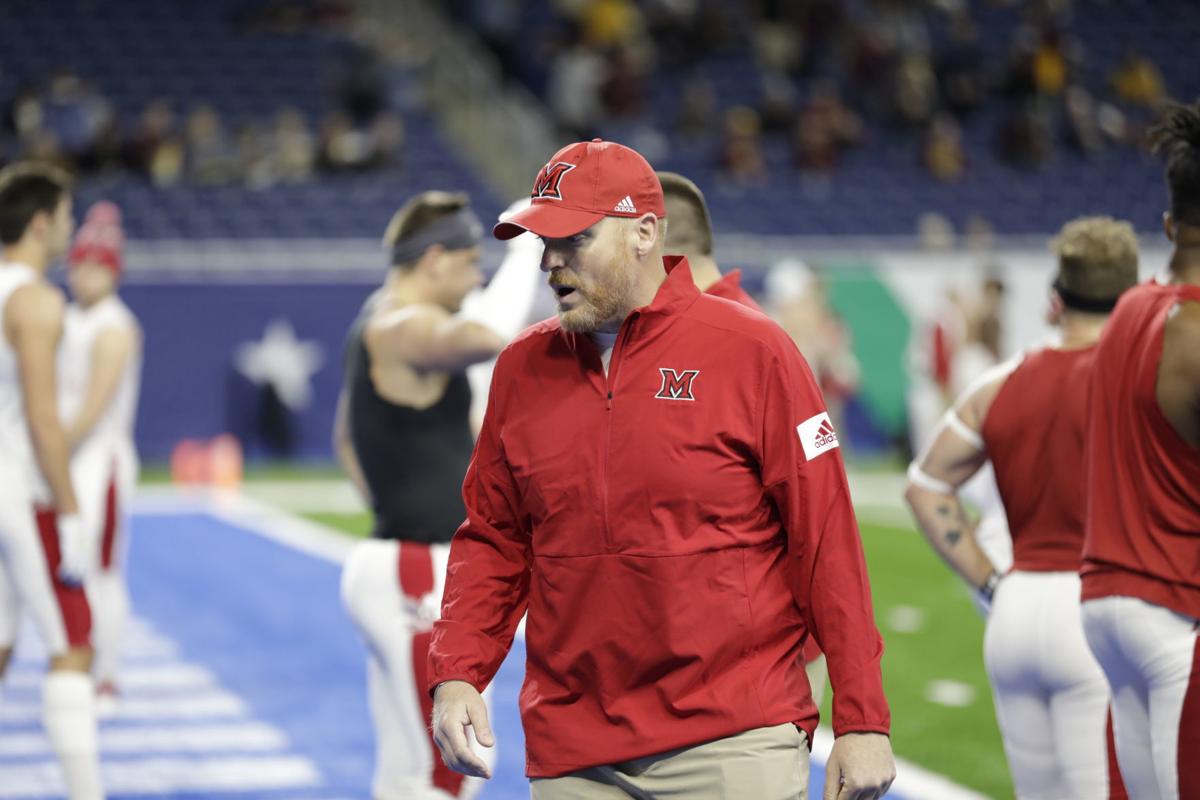 Hearing the names of the coaches who help mold him were equally heavy as they were therapeutic and stuck with George Barnett long after saying them aloud again: Stan Wienke, Gerald Temples, Harry Hiestand, Brock Spack, Chuck Martin.
This job, and as far as Barnett continues to climb in the coaching profession from assistant coach at Mattoon High School to his current spot as the Associated Head Coach/Co-Offensive Coordinator/Offensive Line coach at Miami (Ohio) University, is as much about who he's with as it is what he's doing.
He's a football junkie who used to stay after practice to get extra reps in as an offensive lineman at Tuscola and pours himself into his profession. Amid the COVID-19 pandemic, he can get lost in his home office for hours on end, but the job is about the people — the ones who shaped him, the ones he works with and the ones he coaches.
"When I was coached by who I was coached by, then early on in my career coaching with who I coached with you don't have any other choice but to be with people," Barnett said. "Thank God I learned that. I learned from my father and I learned from a lot of people that it's about people."
His path started as a student in Tuscola playing football for Wienke before a four-year career at Millikin connected him with Temples in Mattoon. That connection led to him taking a graduate assistant role with Illinois under Hiestand, the Illini offensive line coach at the time. That position propelled him to Division II Indianapolis before going to Division II Grand Valley State, where he teamed up with Martin, to Illinois State under Spack and eventually to Miami in 2014 when Martin took the job as the program's head coach.
This kind of career path was easy to see when Barnett took his first coaching job out of college with Temples in Mattoon.
"He understands his job, he understands the boundaries within what he's supposed to do and then he does such a great job of that," Temples said. "You have to promote him, once again, because of his ability to relate to the kids. It's a tremendous trait that he has."
Wienke didn't see this exact road for Barnett when he was an offensive lineman in a run-heavy offense, but he saw the traits that make up a good coach.
"Even as a freshman and sophomore, a young kid, his work ethic, well, it was better than everybody else's," Wienke said. "It wasn't just good for his grade or anything, he was just really good. Attention to details, that's going to get him places where he's at like now."
Seeds planted in Tuscola
The map traces back to Tuscola and to Wienke, Barnett's high school football coach, and the rest of the coaches in the school who helped plant the seeds of his own coaching career. They're the reason why Barnett had to ask himself what he was doing during his short stint as a business student in college. If he went into coaching and could give to a kid what those coaches gave to him, that would be as fulfilling as anything.
When Barnett was 14 years old, his father died after a battle with cancer. Those high school coaches were invaluable to his upbringing.
"It was such an impressionable time in my life," Barnett said of his high school career. "... Basically I was raised, and they probably don't even know it, but I was raised by those coaches. They were the father figures that I had. It's as important as anything that I've ever experienced is going through that."
When Barnett speaks at coaching clinics, he often begins with talking about Tuscola and why he got into the profession. A February coaching clinic in Chicago was much of the same, except Wienke, current Tuscola head football coach Andy Romine and softball head coach and football assistant coach Lenny Sementi were in the audience.
This was the first time Wienke had heard Barnett speak since he'd been at Miami University. Wienke didn't expect to hear his own name to begin the presentation, and by the end, Wienke said, there were very few dry eyes in the room.
"He didn't know I was coming to the clinic," Wienke said. "He might have seen me and changed his speech, but I don't think he would have. That's something that probably every speech he does, he goes back home to make sure those coaches and young coaches know that you don't have to be (New England Patriots coach) Bill Belichick and know 32 other NFL coaches to get where you want to go."
Barnett still pops into Tuscola and watches shot put and discus throwers practice, talks to Wienke and Romine, and does his due diligence with regard to scouting out potential college football players. Wienke keeps up with his pupil on social media and marvels at just how far his former burly lineman has come and the work and connections he's made along the way.
"I'm proud as hell," Wienke said. "If I was going to have a fifth boy, I'd choose George and Fred (Wakefield) as the mold I'd want to make my kid after. They were different."
For as fondly as those in town who know Barnett think of him, he thinks the same of the town that helped him grow up and foster his love for sports and connection with people.
When Miami won the MAC Championship last season, Barnett drove himself and his family back from Detroit while his phone blew up with congratulatory text messages, many from people in Tuscola. For a brief second, he could pause his mind from the non-stop world that is coaching, recruiting, practices and meetings. He allowed himself to reflect and drift into his path to that point; from Weinke to Martin and everything in between.
"You realize how special people are, the influence they have on you," Barnett said. "Places are awesome; they really are. Miami is unbelievable. You come on this campus ... oh my gosh, I call it a movie campus. It looks like someone made a movie of the dang thing. It's beautiful. It's got everything you'd ever want, but it's the people. It's working everyday for a guy like Chuck Martin, to be honest with you, that's what makes it."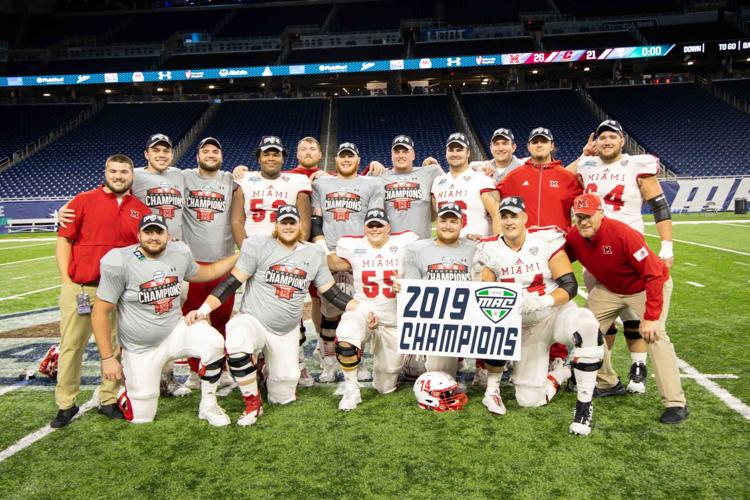 The path to college
His first job out of college was as an assistant head coach and offensive line coach under Temples at Mattoon. The two knew each other from their time at Millikin and Temples was taking over a team in desperate need of success after three straight winless season before arriving in 1997. 
Barnett arrived in Temples' second season and by the following year the team was in the semifinals of the playoffs. He was thrilled to be in Mattoon and working with Temples. It was there he created some of his own fundamentals of teaching and player progression.
"If you would have said, 'Hey, you're going to be here 10 years from now, 20 years now, I'd be like, I'm good. I'm a high school coach doing what I want to do.' I loved everything about it," Barnett said.
Of course, Temples loved having Barnett around.
"He did a great job in the classroom," Temples said. "He expected kids to attain a certain level and he held the kids accountable to attain that as far as putting them in the right direction. He had that intangible that not everybody has, and that's the ability to get kids to buy in and take pride in what they're doing.
"That's a rare characteristic for somebody, to have a 16-year-old kid buy totally into what you're doing and believe in what you're doing. Of all the assistants that I've ever had, he had the best ability do that. It's just a phenomenal characteristic."
Temples knew former University of Illinois and current LSU special teams coordinator Greg McMahon, and that connection helped Barnett get connected with Hiestand, a highly regarded offensive line coach.
Barnett didn't feel the pull to college football, but he took a notebook and absorbed anything that Hiestand shared with him. Barnett's plan was to return with Mattoon with a formula to help his linemen improve. As Temples and Barnett walked to the car after the first meeting with Hiestand, Barnett planned to scrap everything he knew in favor of teaching like Hiestand.
At every turn, Barnett got in the car and drove to Champaign to talk shop. He knew the value of having such a resource less than an hour away. If there was a three-day weekend, Barnett drove to Champaign to watch film and to study. 
"He just made himself a self-made great football coach with a lot of opportunities," Wienke said.
That bond turned into an interview for a graduate assistant role, which turned into a year working alongside Hiestand — the only coach Barnett would have accepted such a role to work with. From there, a career in college coaching was born.
It wasn't easy for Temples watching Barnett leave, but he knew the opportunity ahead.
"The No. 1 thing was that I've had numerous assistants and he separated himself from all the assistants I had in the past," Temples said. "His ability to communicate and relate to kids was just unbelievable. The kids respected him and yet would play their tail off for him.
"His knowledge of the game, and his desire to learn the game, were just outstanding. The kids picked up on the fact that he knew what he was doing and he cared about them. He cared about them doing the right thing. He had a tremendous relationship with all of his kids."
'This is what I'm supposed to do'
Barnett is entering his seventh year at Miami and has produced two First Team All-MAC players, four third-team players and a second team player on the offensive line. After a rebuilding phase, the RedHawks are 23-8 in the conference since 2016 and are the reigning conference champions.
He's alongside Martin, whom he played with briefly at Millikin and heard stories about from Temples, have helped Miami turn into one of the top teams in the conference. Leaving Illinois State for this job in 2014 was tough, but Martin was the draw to Oxford.
"I knew Chuck being there and our staff that we'd be able to do some good things as long as it was at the right place," Barnett said. "Miami University is the right place. It's a pretty special place."
He's highly-regarded in the coaching profession and Wienke said the lines to speak with Barnett after a speech at a clinic are long and can last for "an hour or two."
"He's just a great guy," Wienke said. "You always say if you want a guy, you want to have somebody to coach your kid like that, well, he'd sure be mine."
Barnett's journey has spanned throughout the Midwest, but his roots are firm and they're planted by the people who impacted him at each stop. Hearing their names makes him pause, to reflect and appreciate where he's been. Each stop is another movement upwards: High school to college, Division II to Division I, FCS to FBS. None of that matters as long as he's surrounded by the right people. It started in Tuscola and has worked its way all the way to Ohio.
"I don't believe in some stupid ladder," Barnett said. "I don't believe in any of that stuff. I believe in being with the right people and trying to influence people. If I can take care of my family, I have a wife and two kids, if I can raise my family the right way in a good community and do this as my profession, I mean... This is what I'm supposed to do."
---
PHOTOS: 39 historical Millikin football photos
1916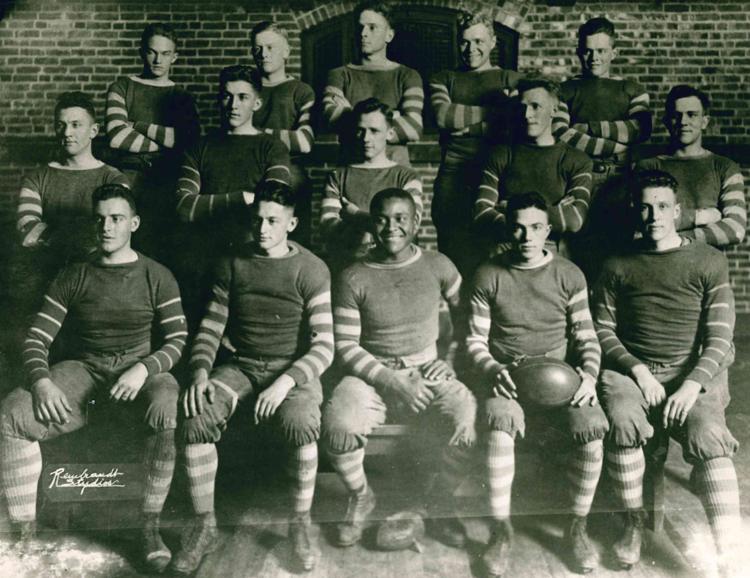 1917
1921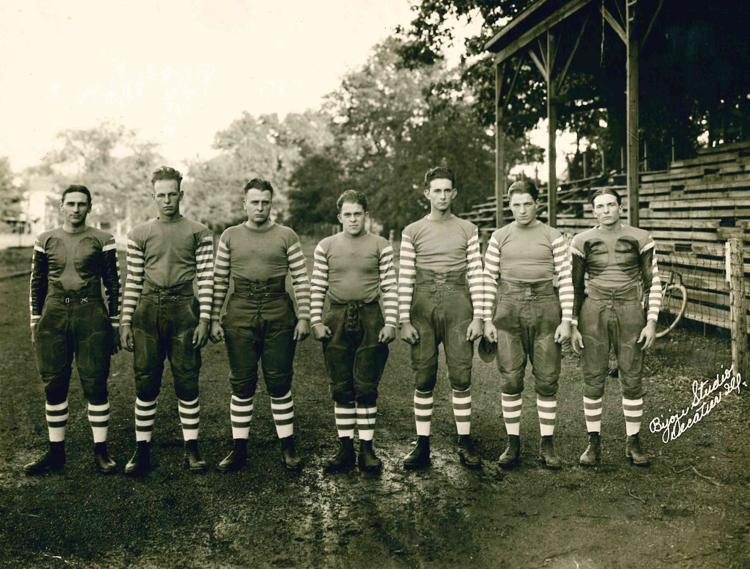 1921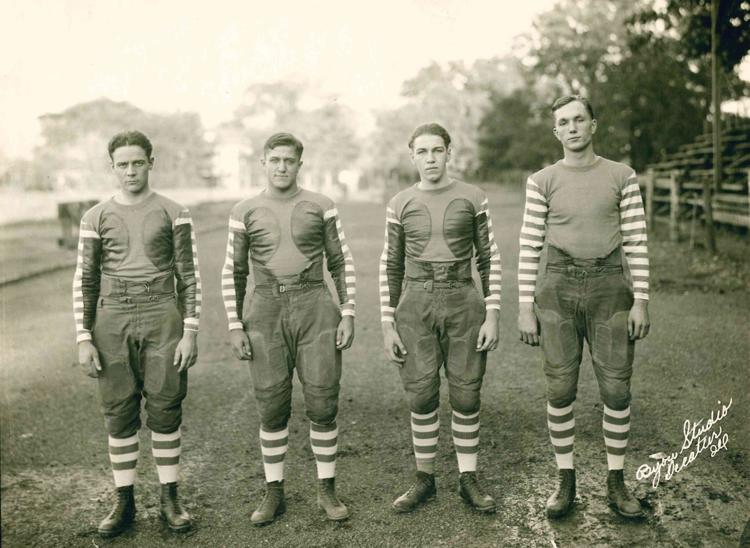 1928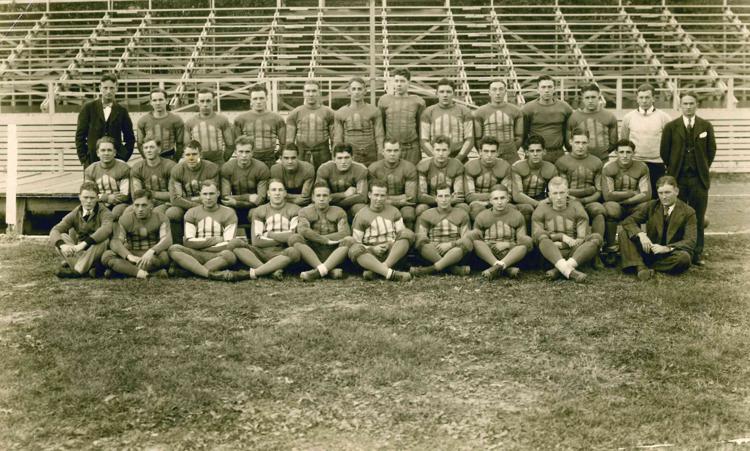 1929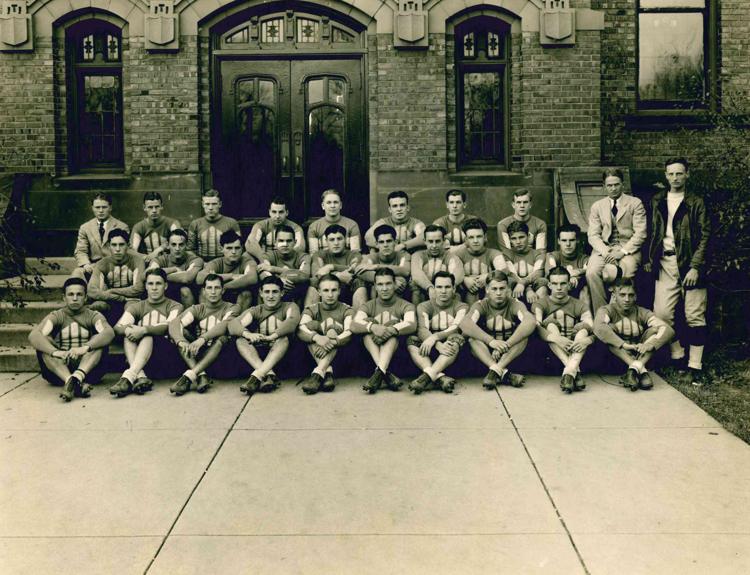 1942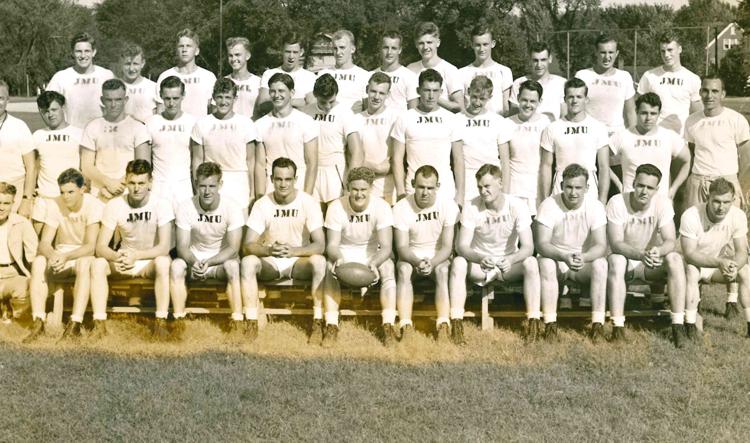 1961
1973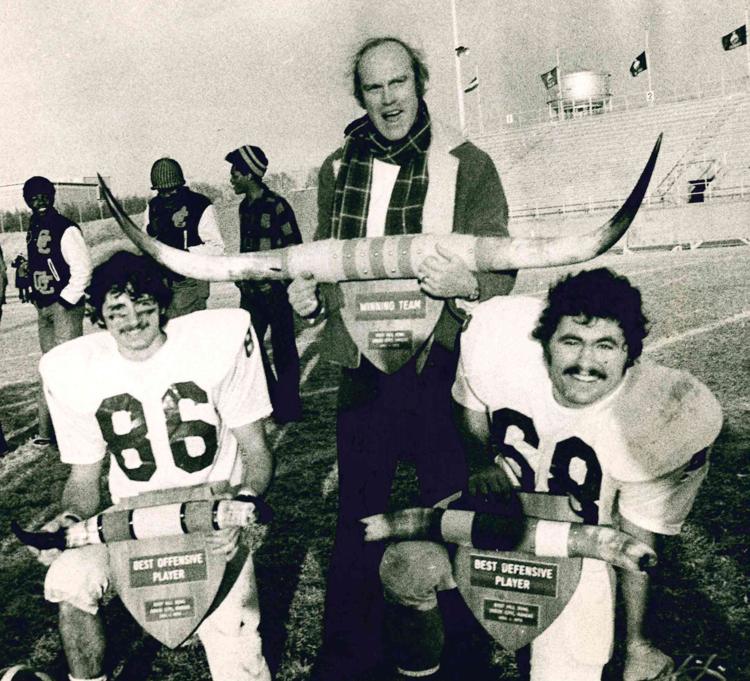 1978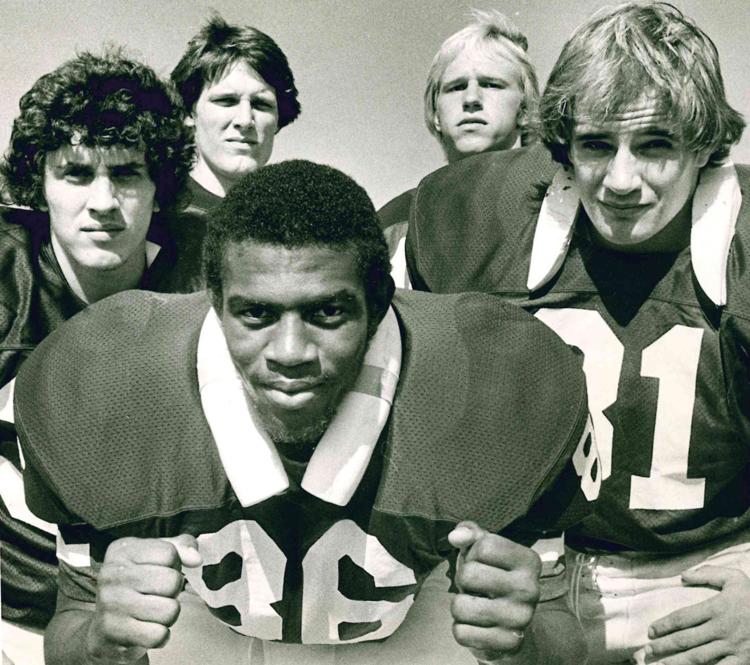 Aerial view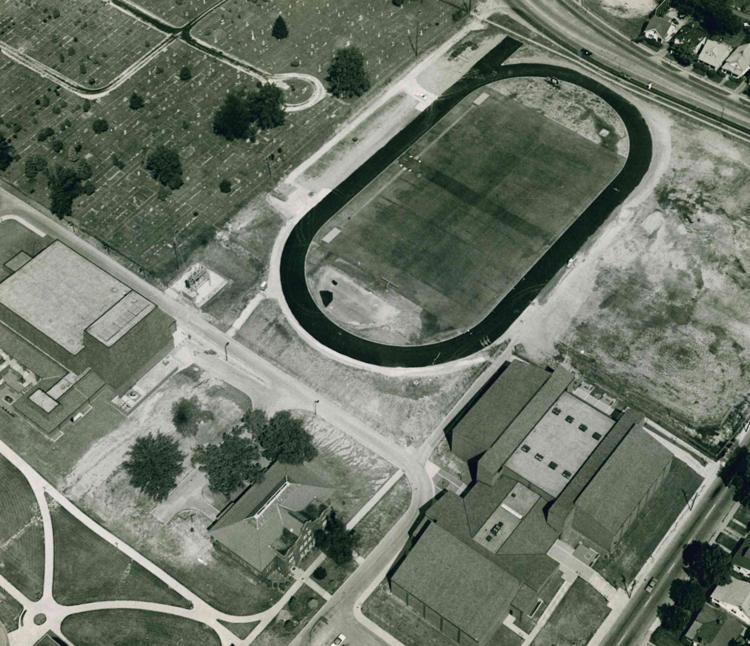 Big Blue Football Coaching Staff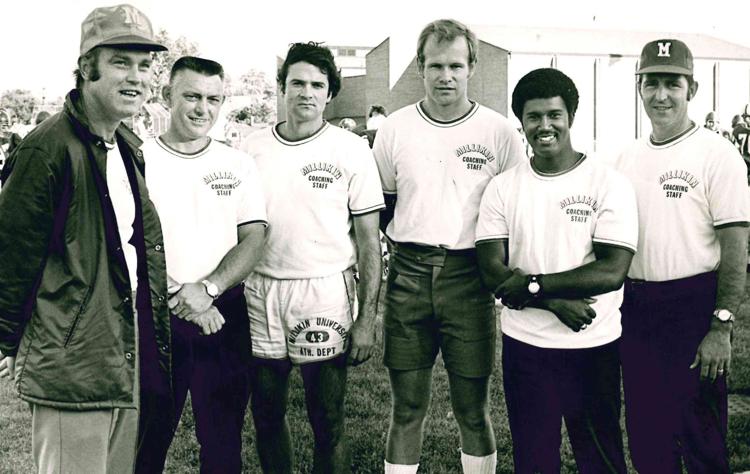 Bob Lockart returns as Millikin University quarterback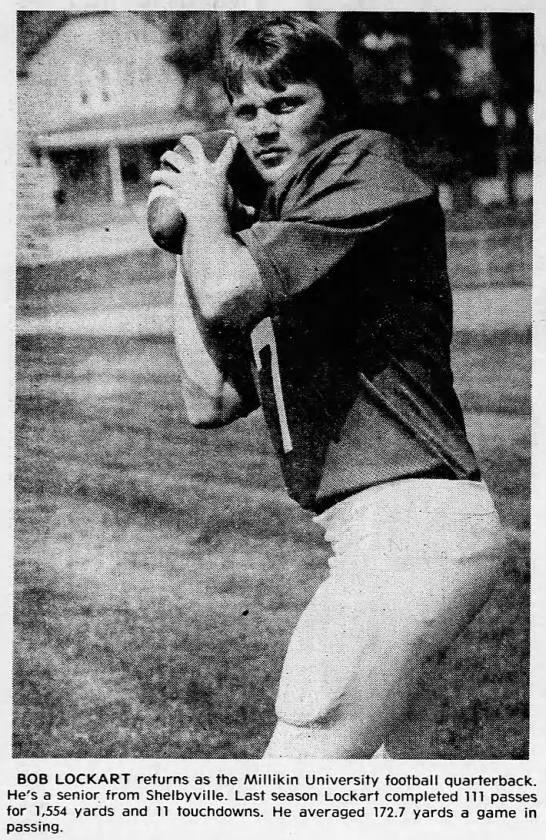 Charlie Sammis rests during a break in practice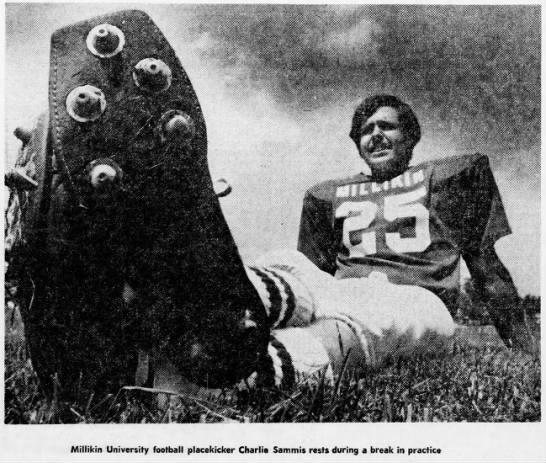 Decatur-Macon County Gridders at Millikin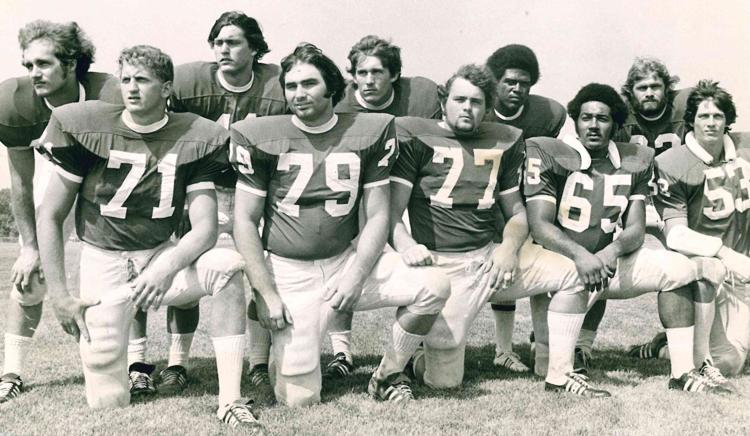 Defensive backs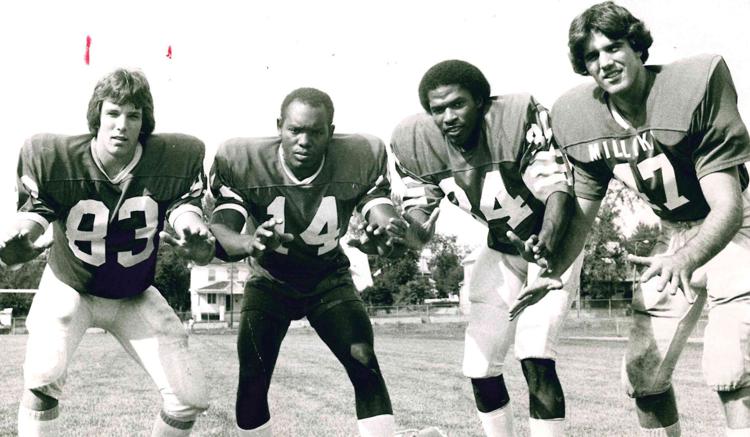 Family tradition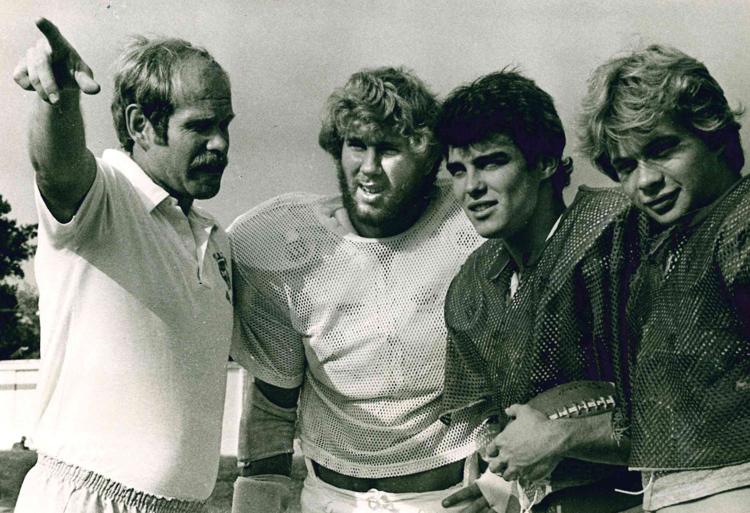 Frosh contributors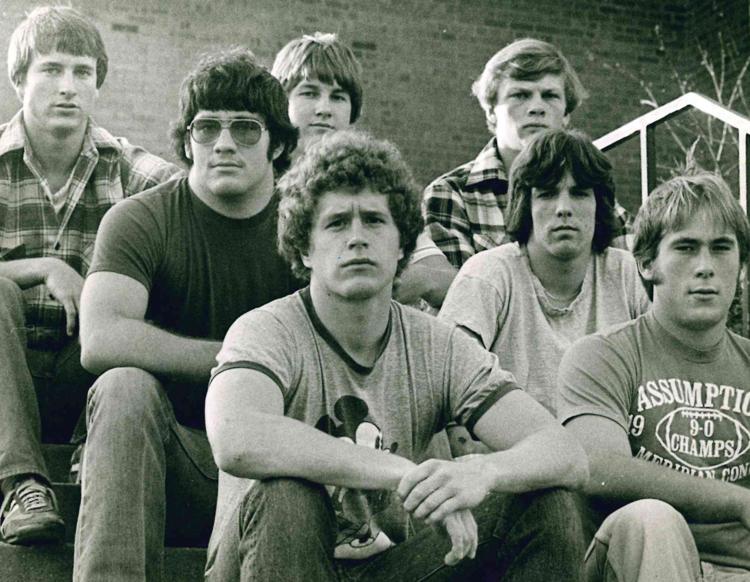 Future Blue Gridders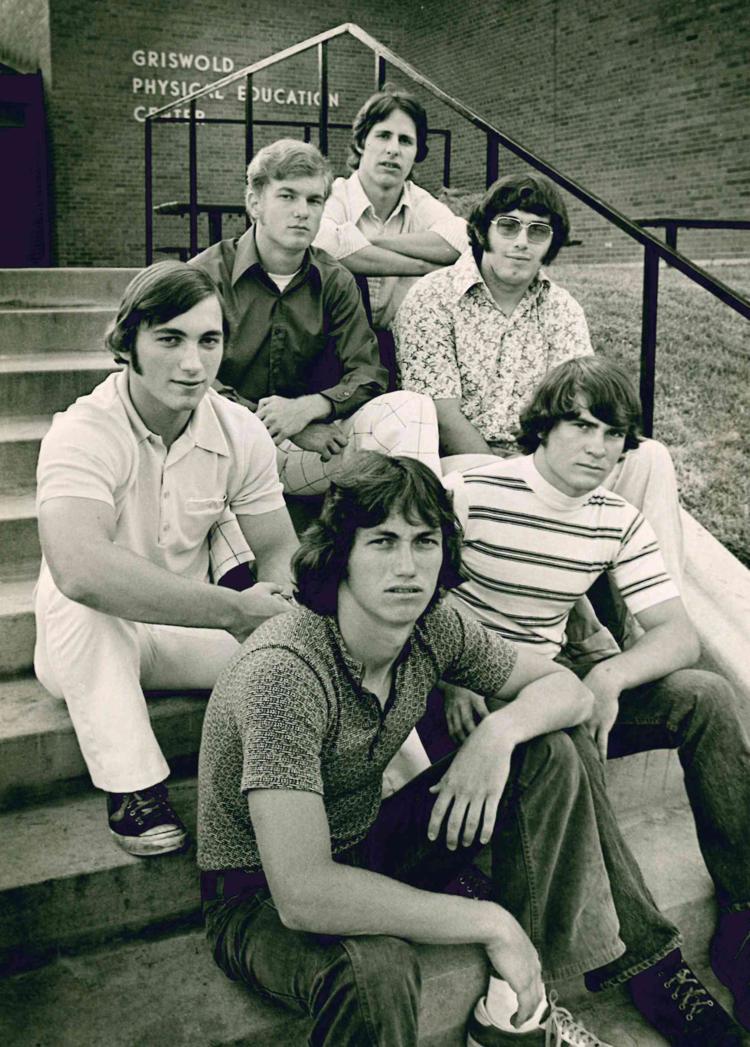 Helping hand offered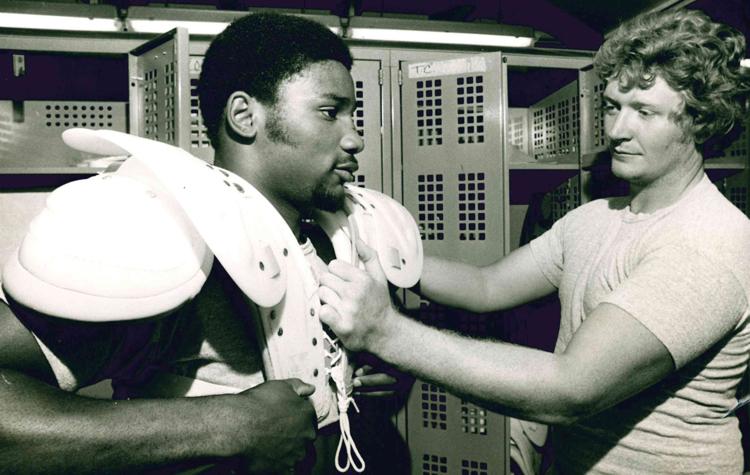 Jeff Query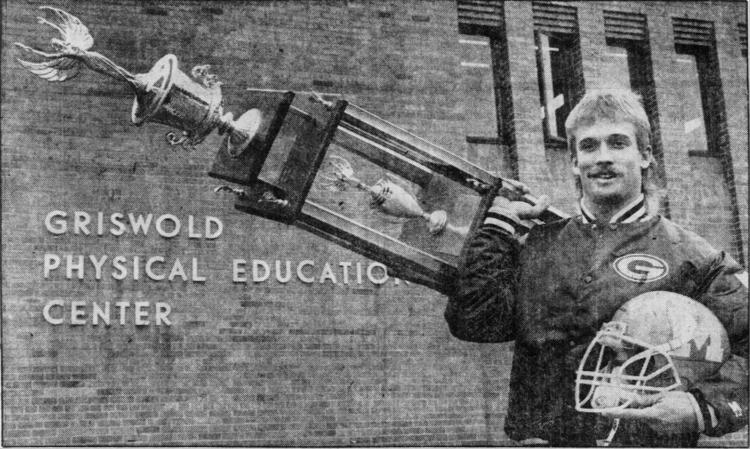 Linebacker Cary Bottorff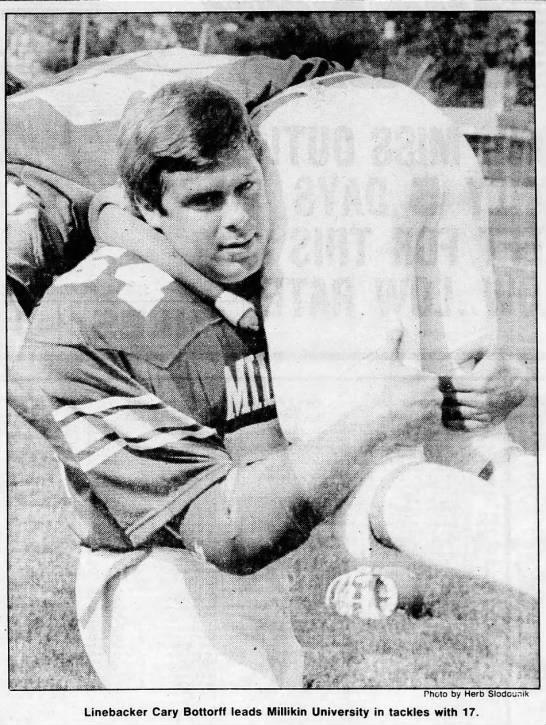 Milikin seniors in last game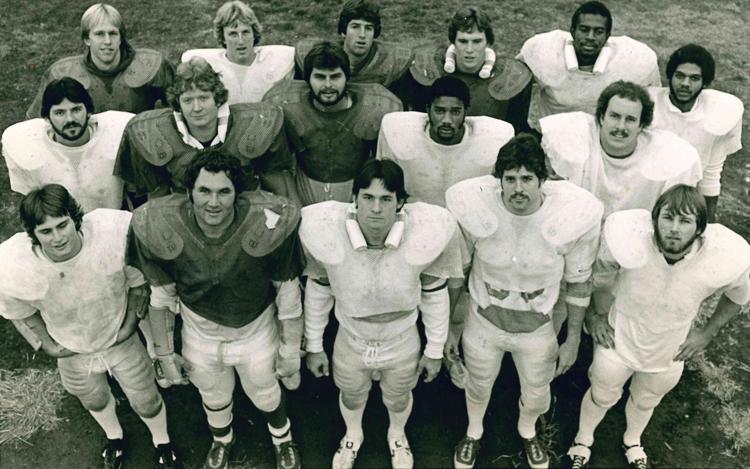 Millikin Boasts Promising Freshman Backs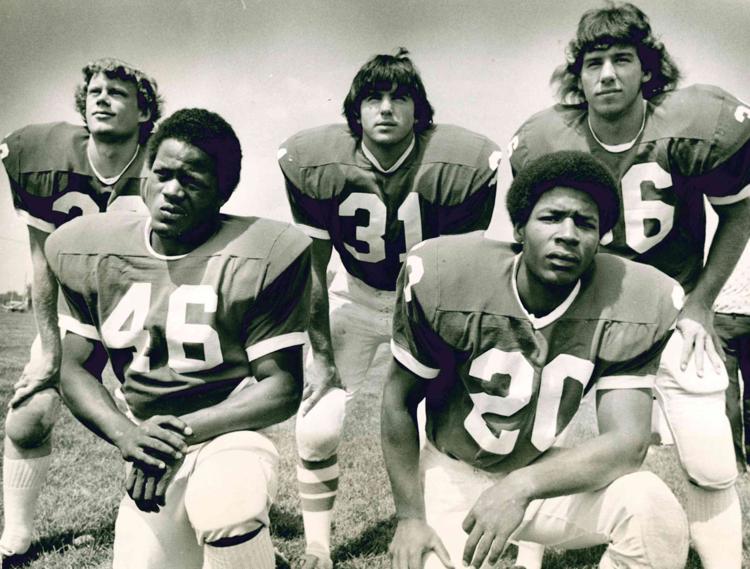 Millikin co-captains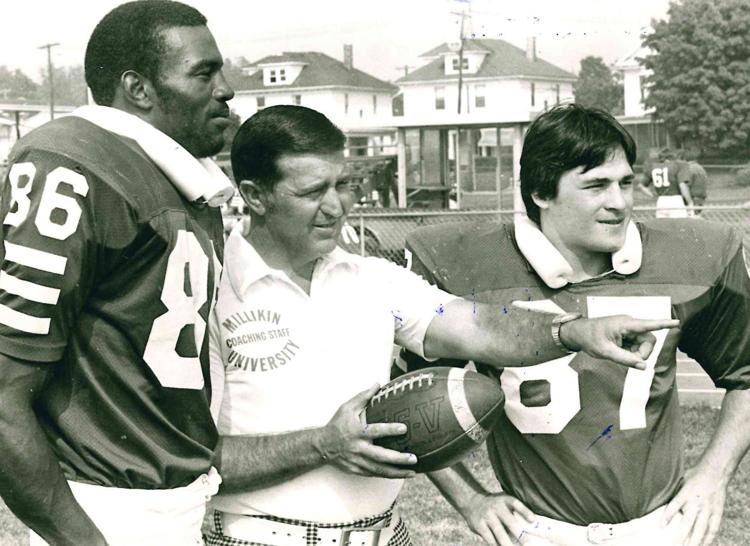 Millikin Flankers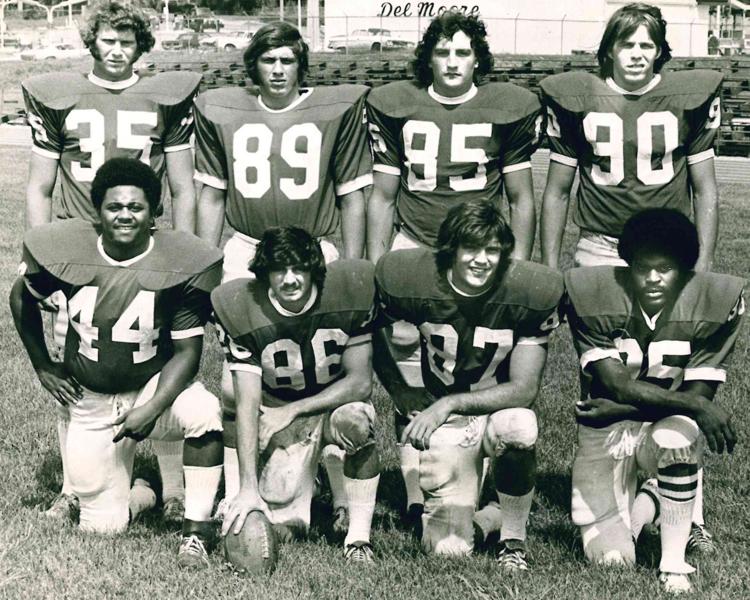 Millikin Fullbacks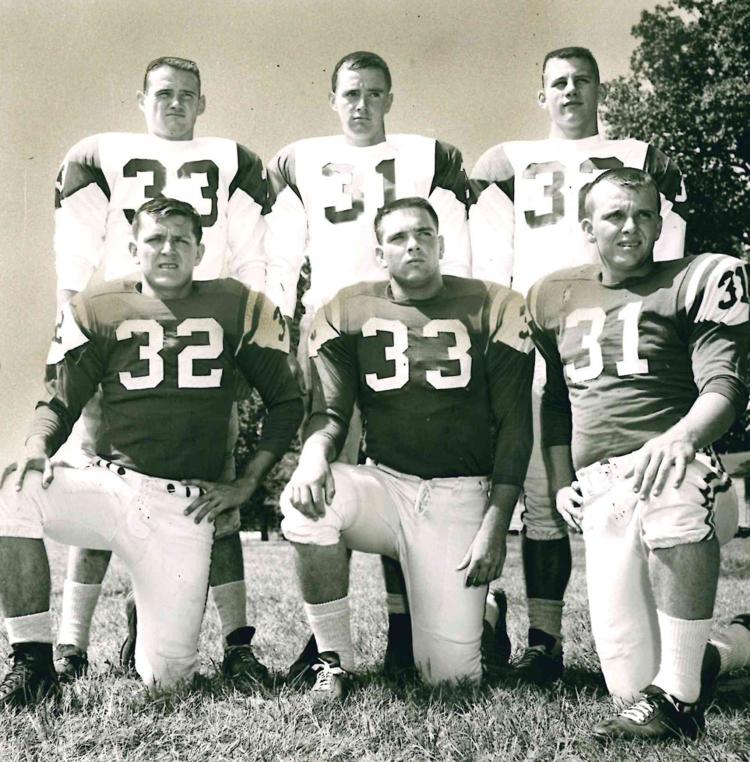 Millikin Gridders from Decatur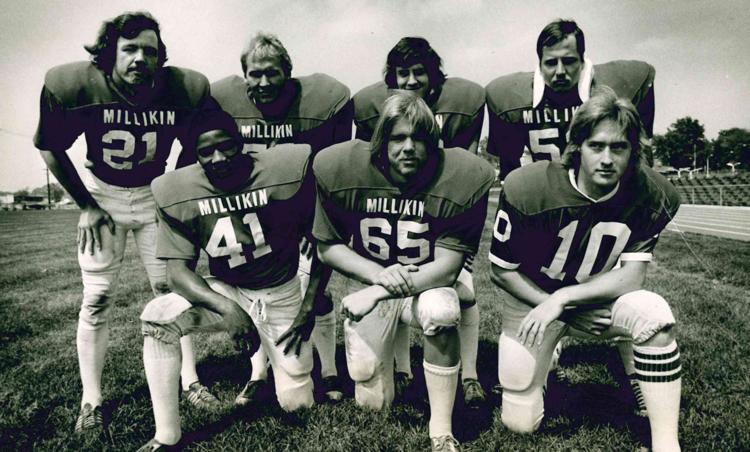 Millikin Halfbacks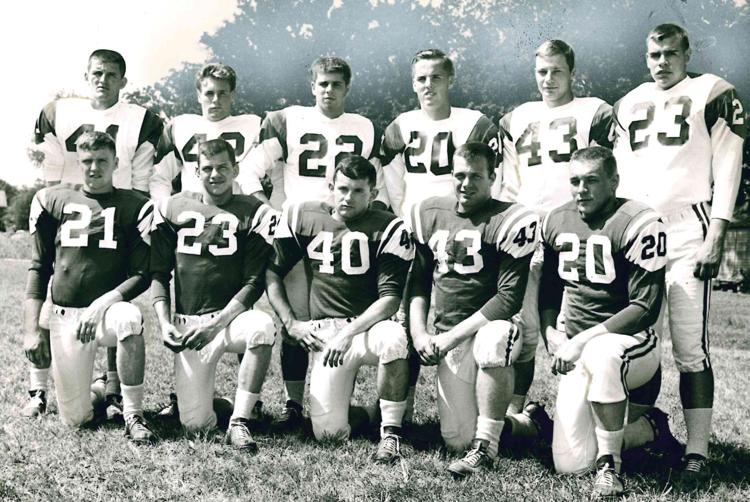 Millikin Quarterbacks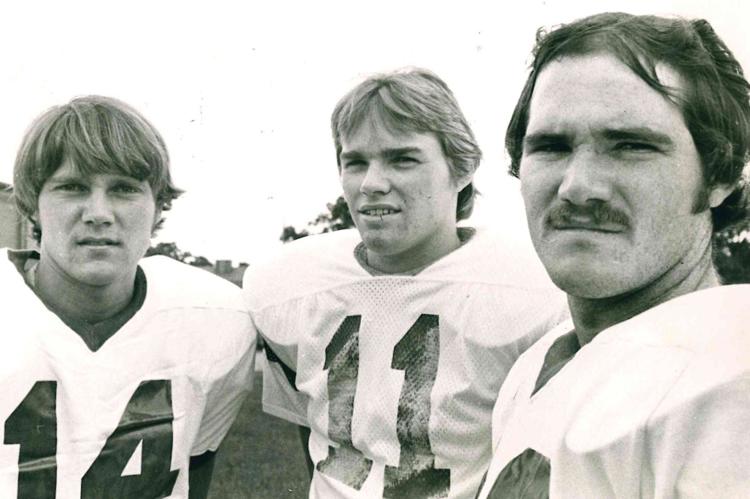 Millikin Team Went Undefeated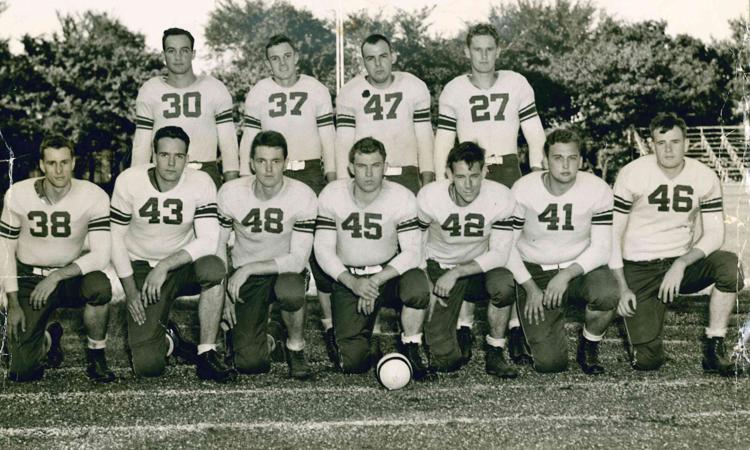 Millikin University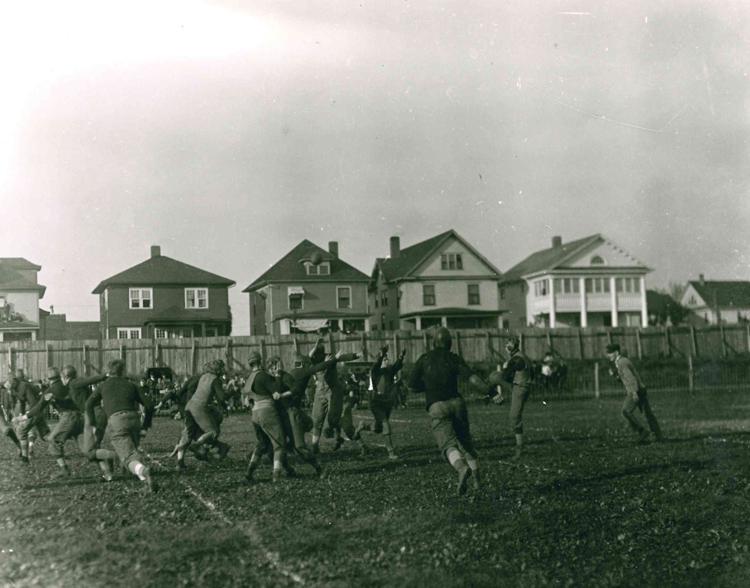 Millikin University Football Game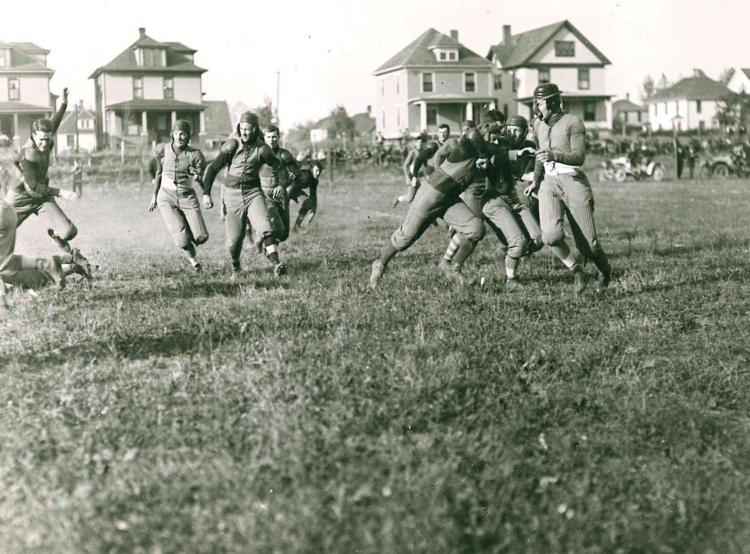 Millikin University Football Game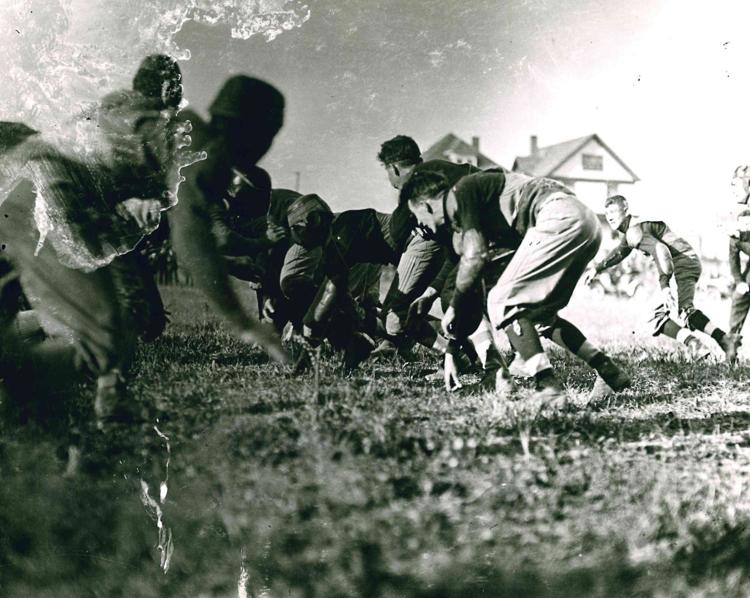 Millikin University Football Team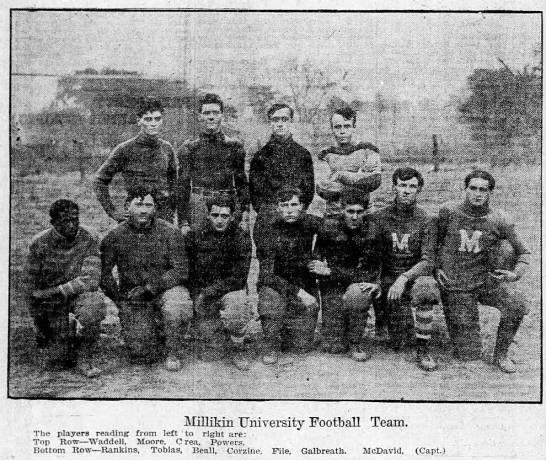 Norm Deets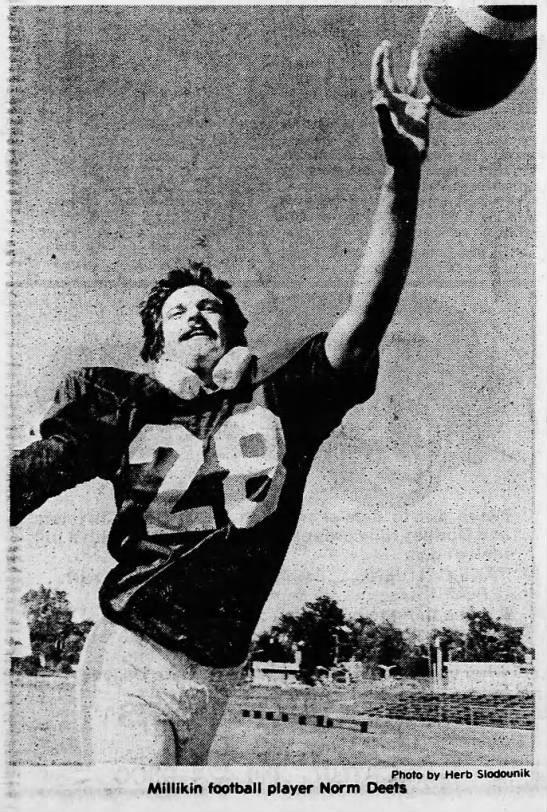 Scott Murphy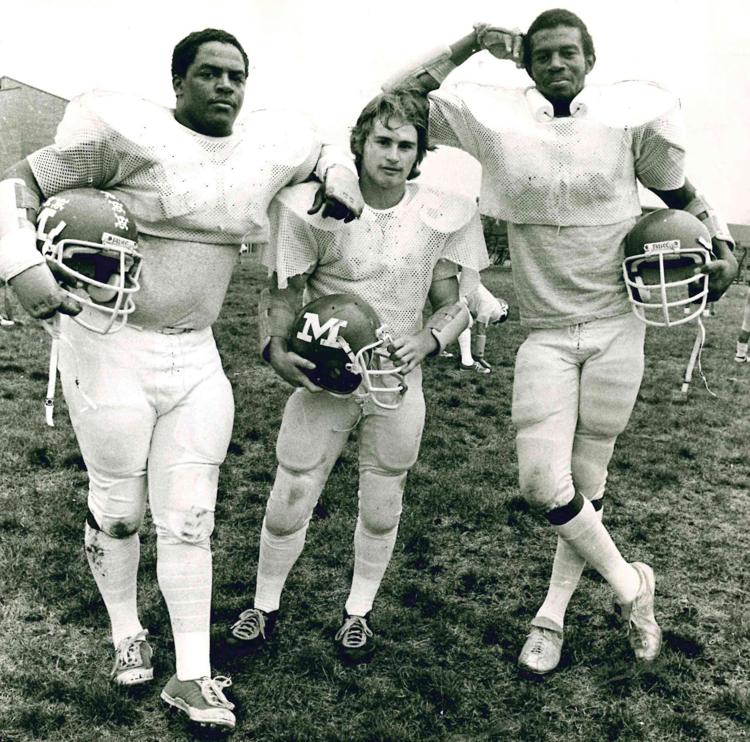 Senior farewell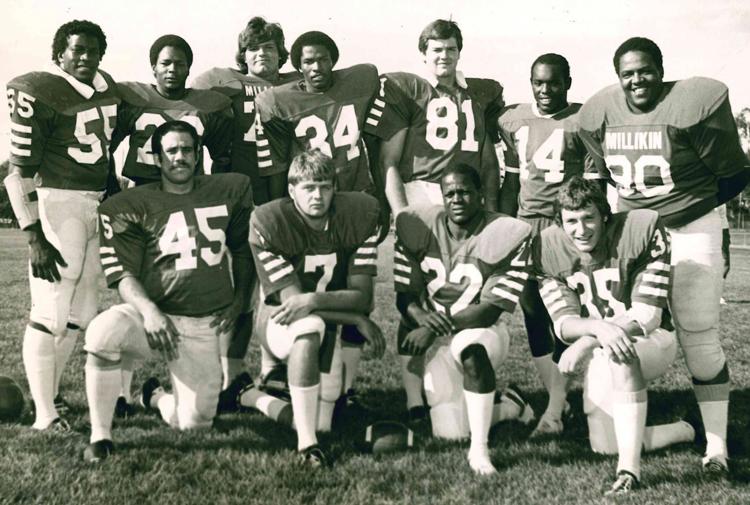 Seniors with a goal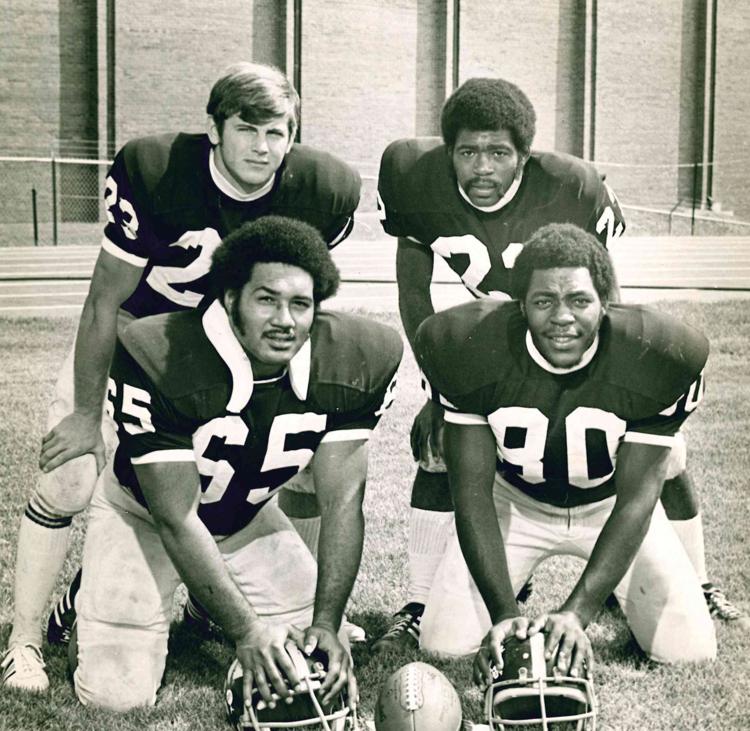 Talking to coach
Tony Klein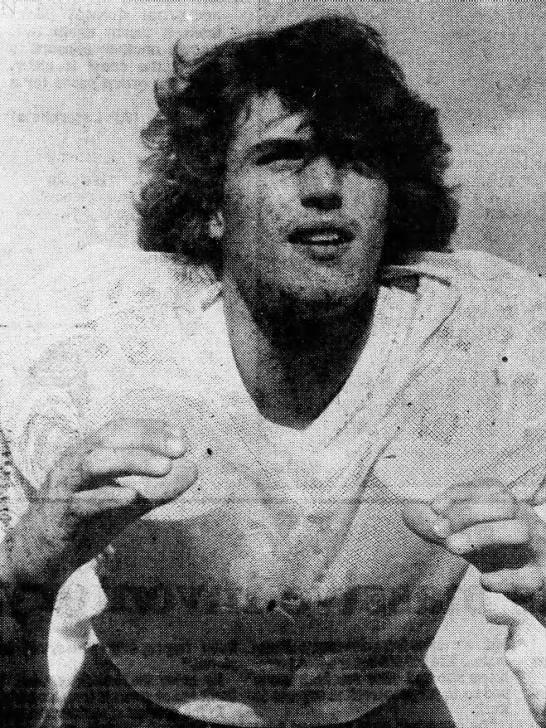 Contact Joey Wagner at (217) 421-6970. Follow him on Twitter: @mrwagner25
Be the first to know
Get local news delivered to your inbox!