CHAMPAIGN — By this point, you've probably heard about the expectations heaped upon the Illinois men's basketball team.
Pre-season hype, an expected run deep into the NCAA Tournament, the whole nine yards. Head coach Brad Underwood has certainly heard them and, no, the team's not running from them but they're also not getting caught up in all the hype.
The team had its first practice of the season on Wednesday even if a schedule hasn't been announced. Wednesday was much of an extension of the individual workouts and small group workouts of the summer as the team gradually evolved from eight-hour weeks to 12-hour weeks to 20-hour weeks. 
"There's nothing like the start of practice," Underwood said. "It still makes the hair on the back of your neck stand up. It's exciting. You'd like to bundle all of that enthusiasm up and spread it out through the course of a season. Our guys were excited and were bouncing off the walls ready to get after it."
"We're still dealing with some issues with Austin's back so he has not practiced or done anything with us this spring," Underwood said. "He has another examination coming up to see what's going on there."
Bosmans-Verdonk missed all but nine games last season with a foot injury. Underwood said the injury is on the same foot but in a different location.
"Ben had a little flare up with his foot," Underwood said. "He was in a boot and is out now. He's just going back through the process of reengaging back into practice."
Hamlin had hand surgery that stemmed from an injury earlier during quarantine. He's wearing a club on his hand and is engaged in some parts of practice and will be back in a "short time," Underwood said.
Underwood said there was a COVID-related "hiccup" in August when students returned to campus. At no point, though, did Illinois halt practices. Underwood cited the university's testing protocols as a reason to push through with practices. 
"When we had issues, we've chosen not to top our program," he said. "The reality is, we understand that cases are going to happen. We've dealt with the quarantine. ... We're back now and all healthy. I think the one thing that's happened is we've learned and it's been extremely educational or all of our athletes to know what quarantine looks like and feels like. It's not fun, it's miserable."
COVID will be a story for teams across the country this season — much as it currently is for football — as teams try to play sports amid a pandemic. The Big Ten protocols mandate a player sit out 21 days and undergo testing for myocardits following a positive test. In basketball, that can range from six to eight games, depending on the schedule. Football teams have postponed games around the country, and the SEC has been hit particularly hard this week.
Underwood encouraged his team to keep tight circles. Players aren't using the locker room at the Ubben Basketball Practice Facility; instead, tables surround the court that act as lockers. Just recently up to three or four players have been permitted to shower in the facility. Meals are "grab and go" and further precautions around pregame meals could be changed as the season nears. 
COVID conversations, Underwood said, are at the forefront of talks and it's mentioned daily.
"To think we're not going to have cases would be pretty foolish on my part," he said. "I think we all understand in college sports now that people are going to be out and we're going to miss time. We've dealt with it and we've dealt with it in an unbelievable way."
Still, Underwood said he has no doubt the season will begin on Nov. 25 and that the NCAA Tournament will be played this year after being canceled last year. When the season was canceled, Underwood said Illinois felt good about how it was playing at the end of last season. The key? Pick up where they left off.
"We had everything you want going into a postseason run," Underwood said. "One of the great challenges now is getting back to that level. That's what we're striving towards. You've got to have a little bit of luck. You've got to have a little bit of depth and experience and we have that. It's not something that we're running away from. We're talking about it. We've got to be able to take it day by day."
Wednesday was officially the first day.
---
1987
Ask Kendall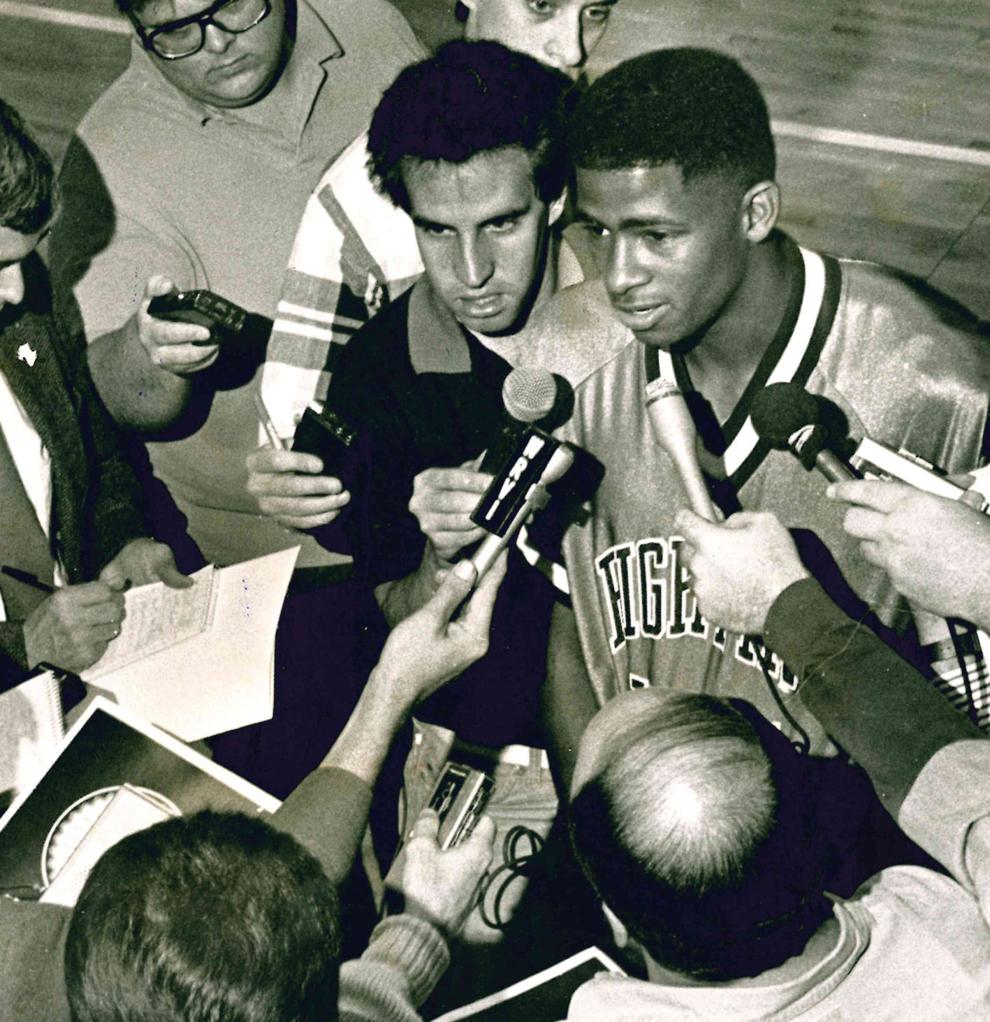 Big Reach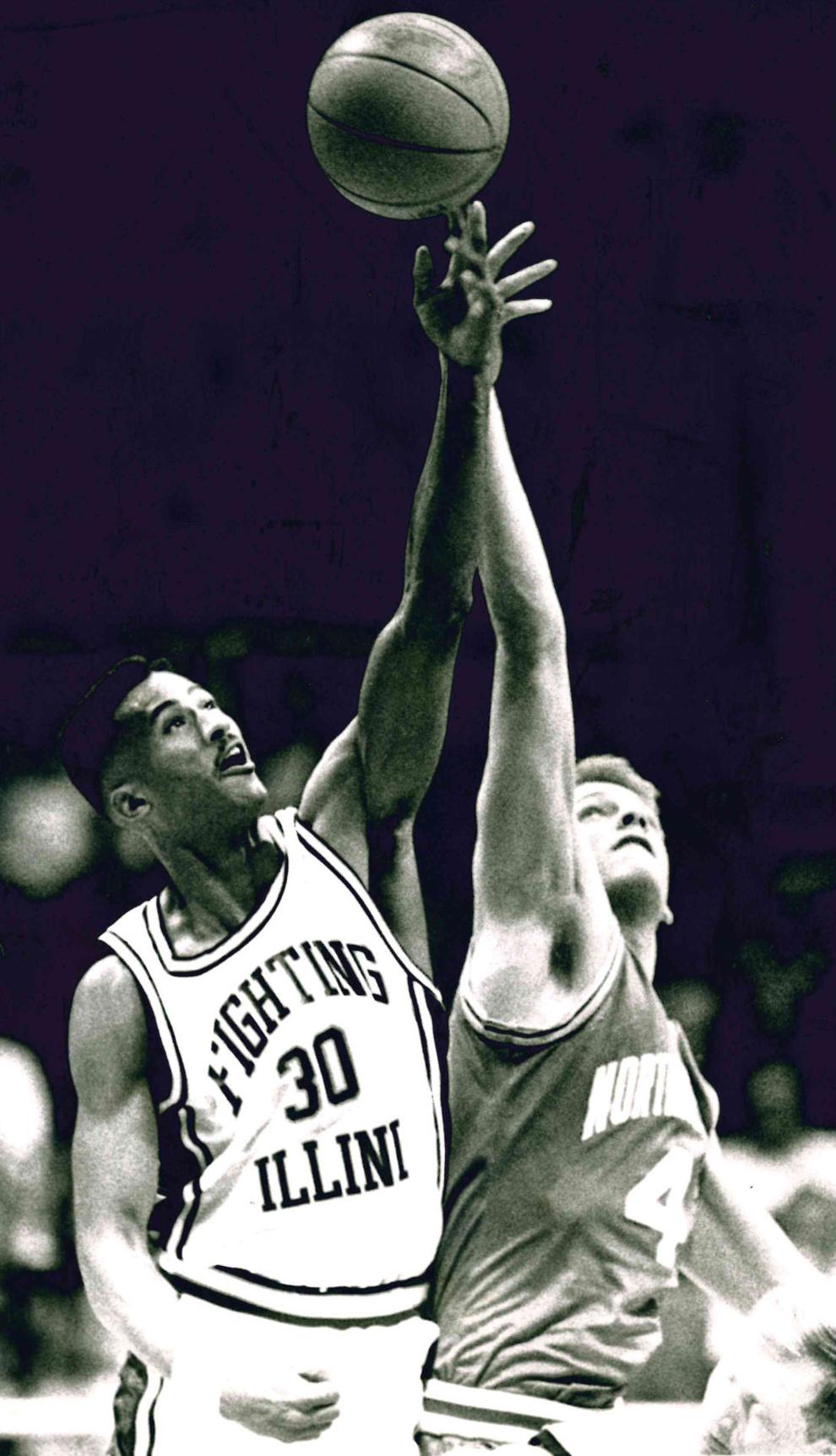 Celebrate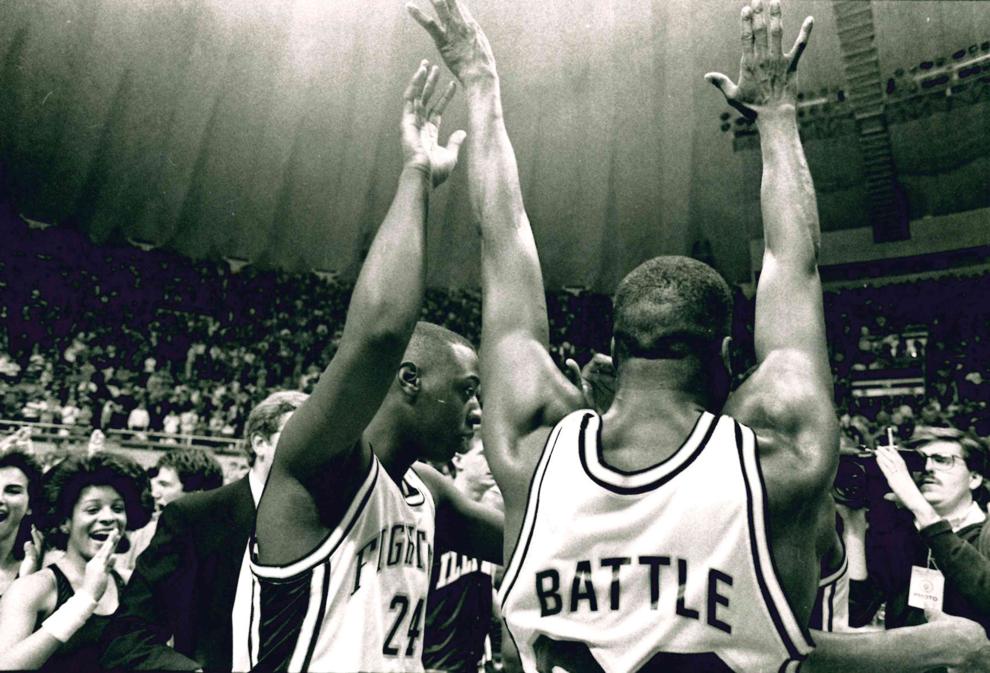 Lou Henson in 1993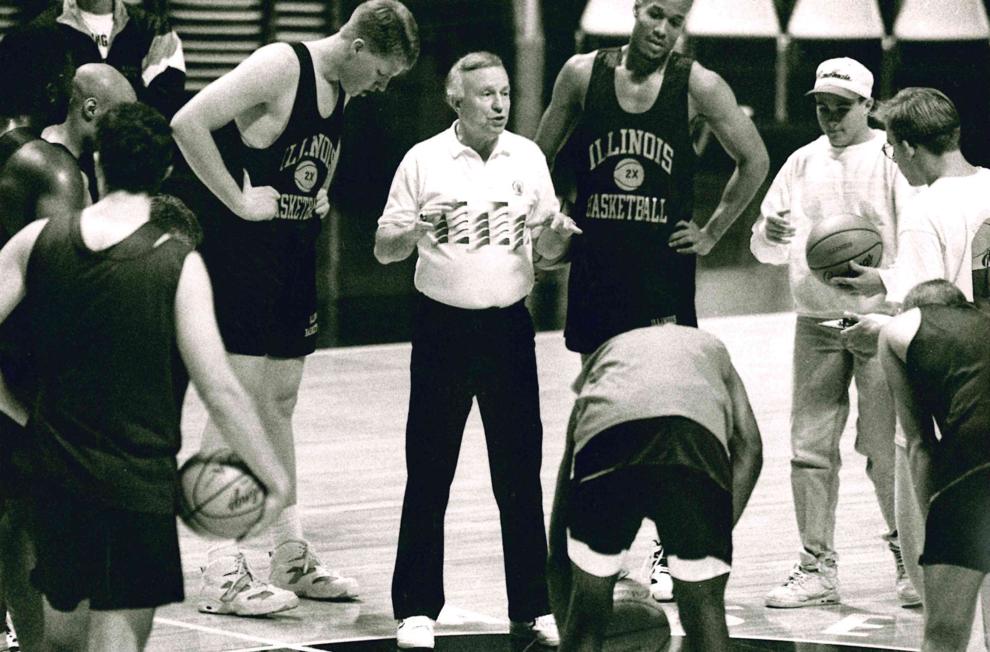 Cheerleading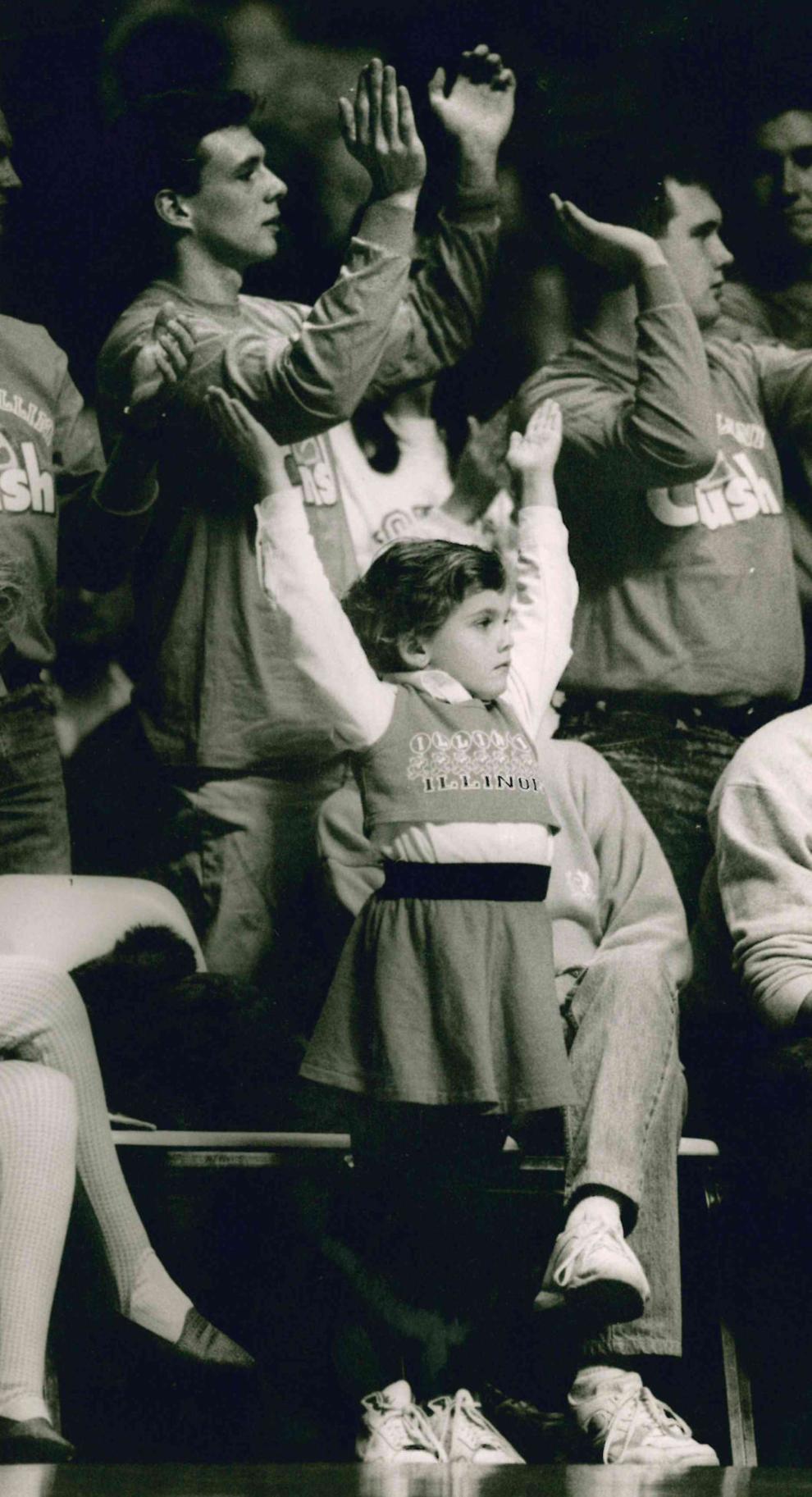 Chief Illiniwek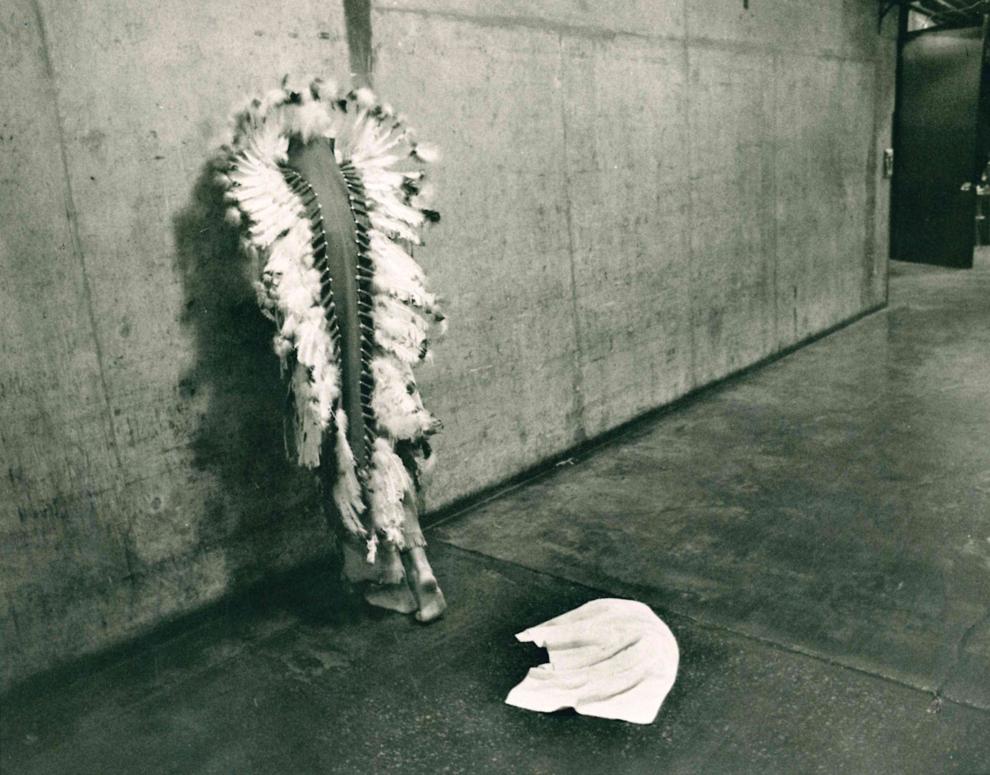 Coming through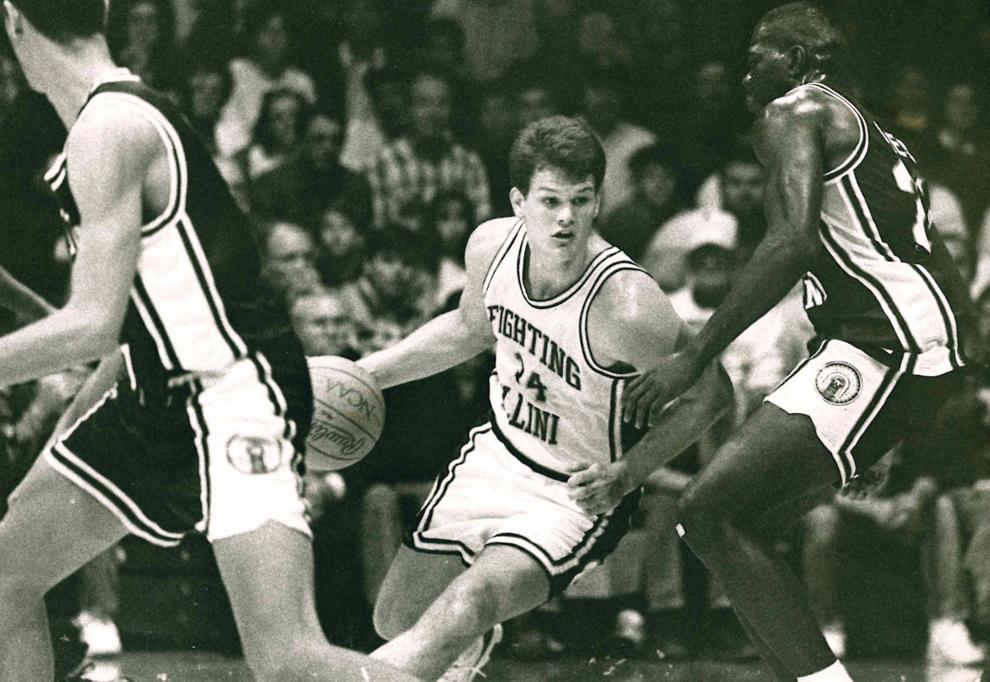 Distraction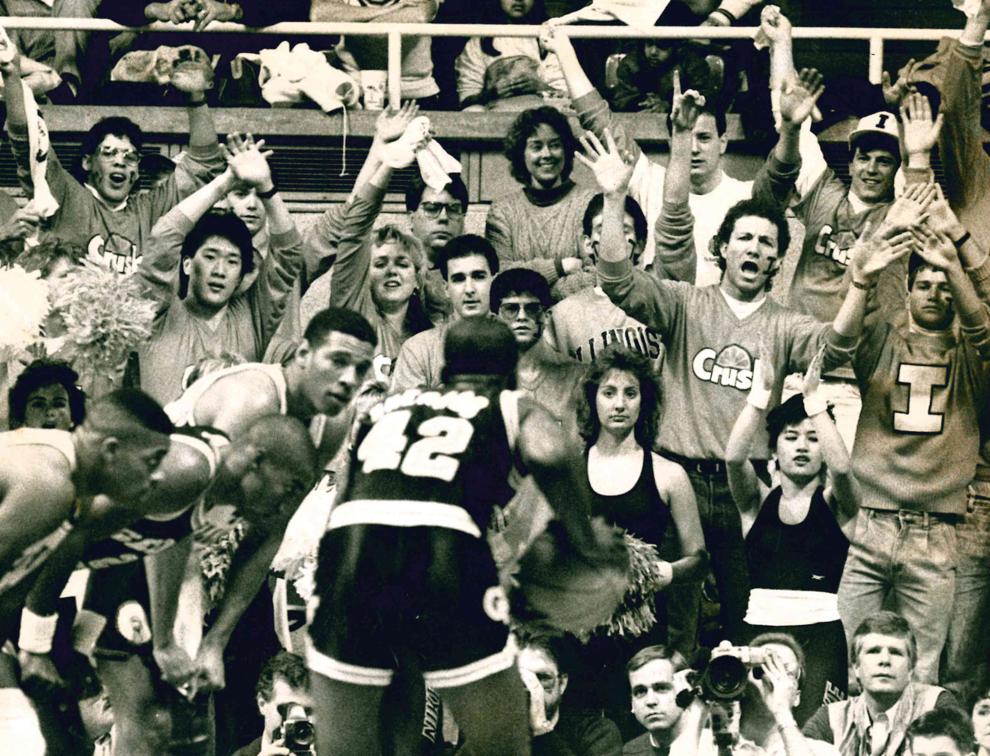 Easy does it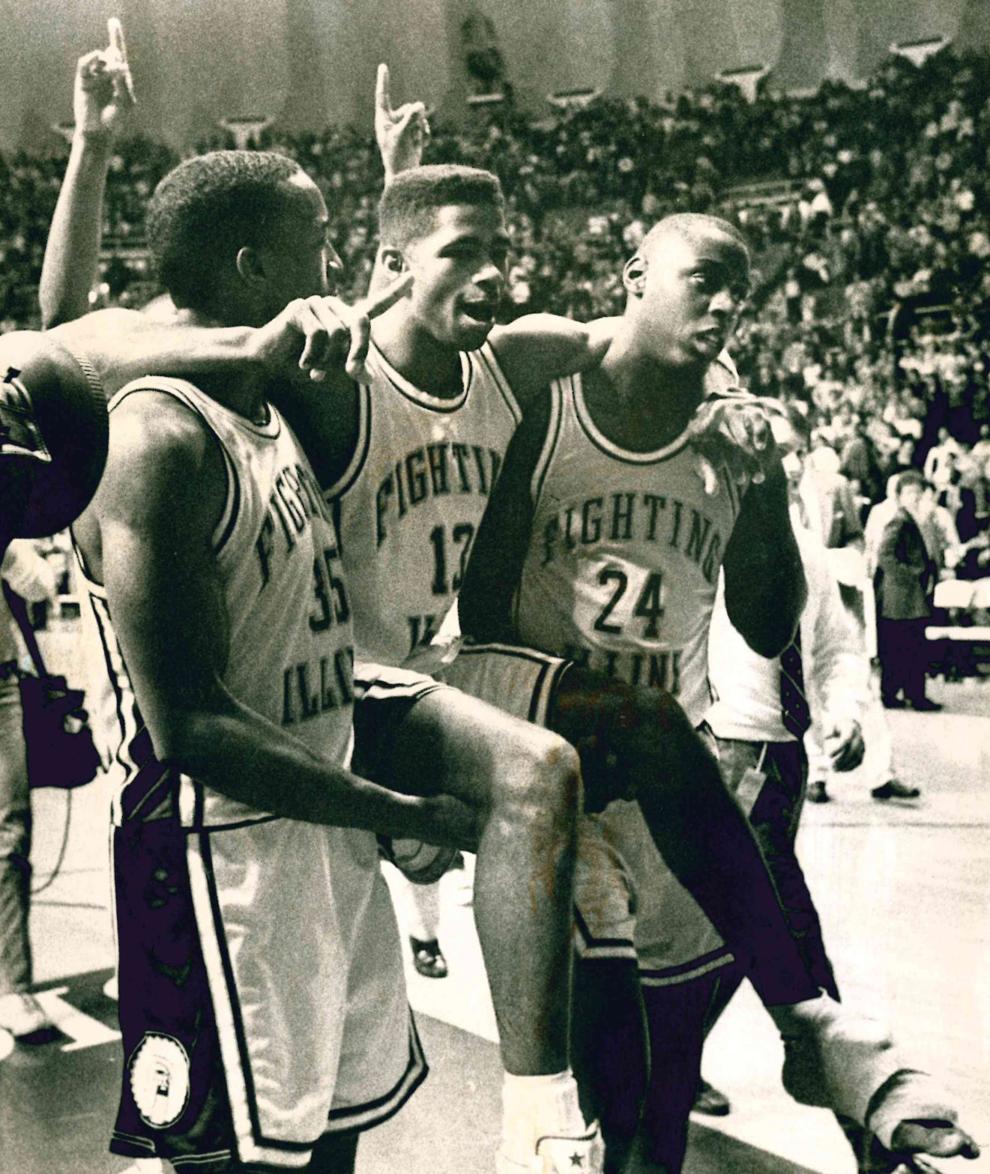 Efrem Winters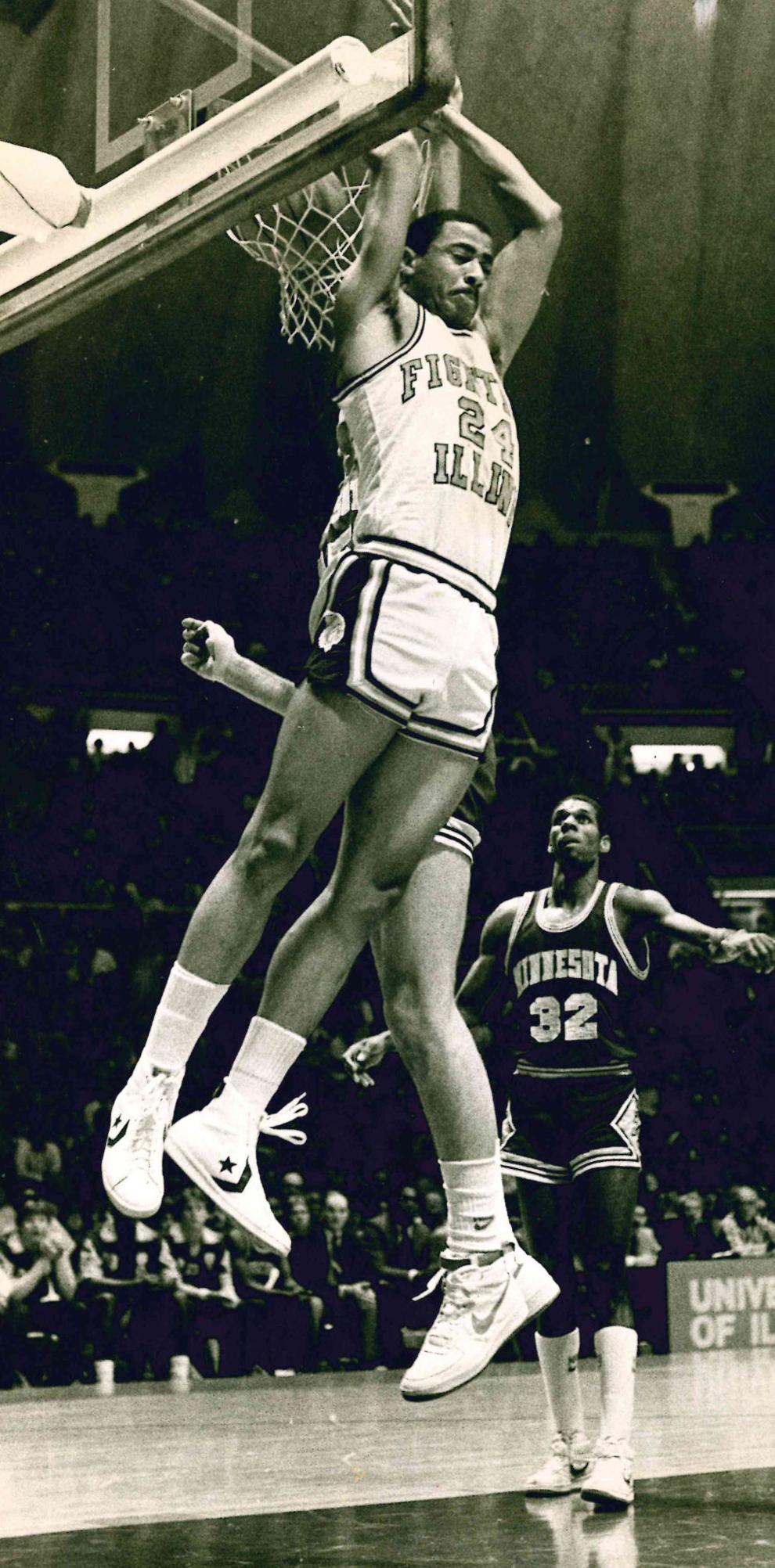 Efrem Winters
Fierce Rebound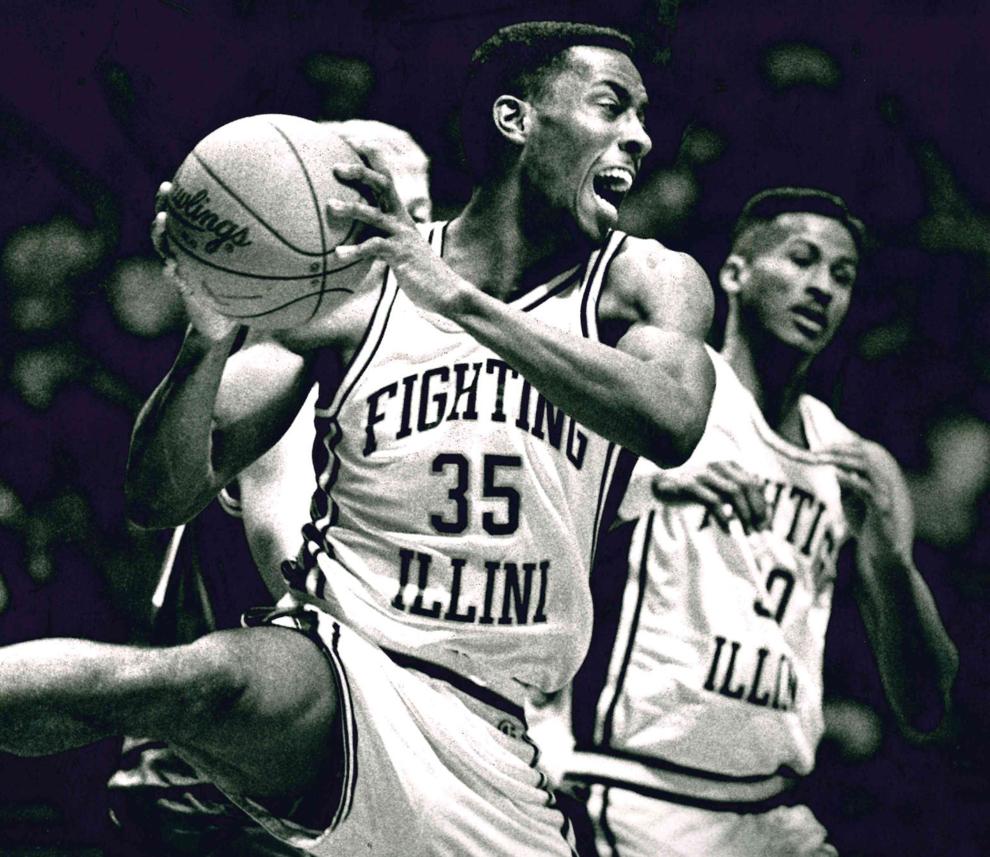 Free for all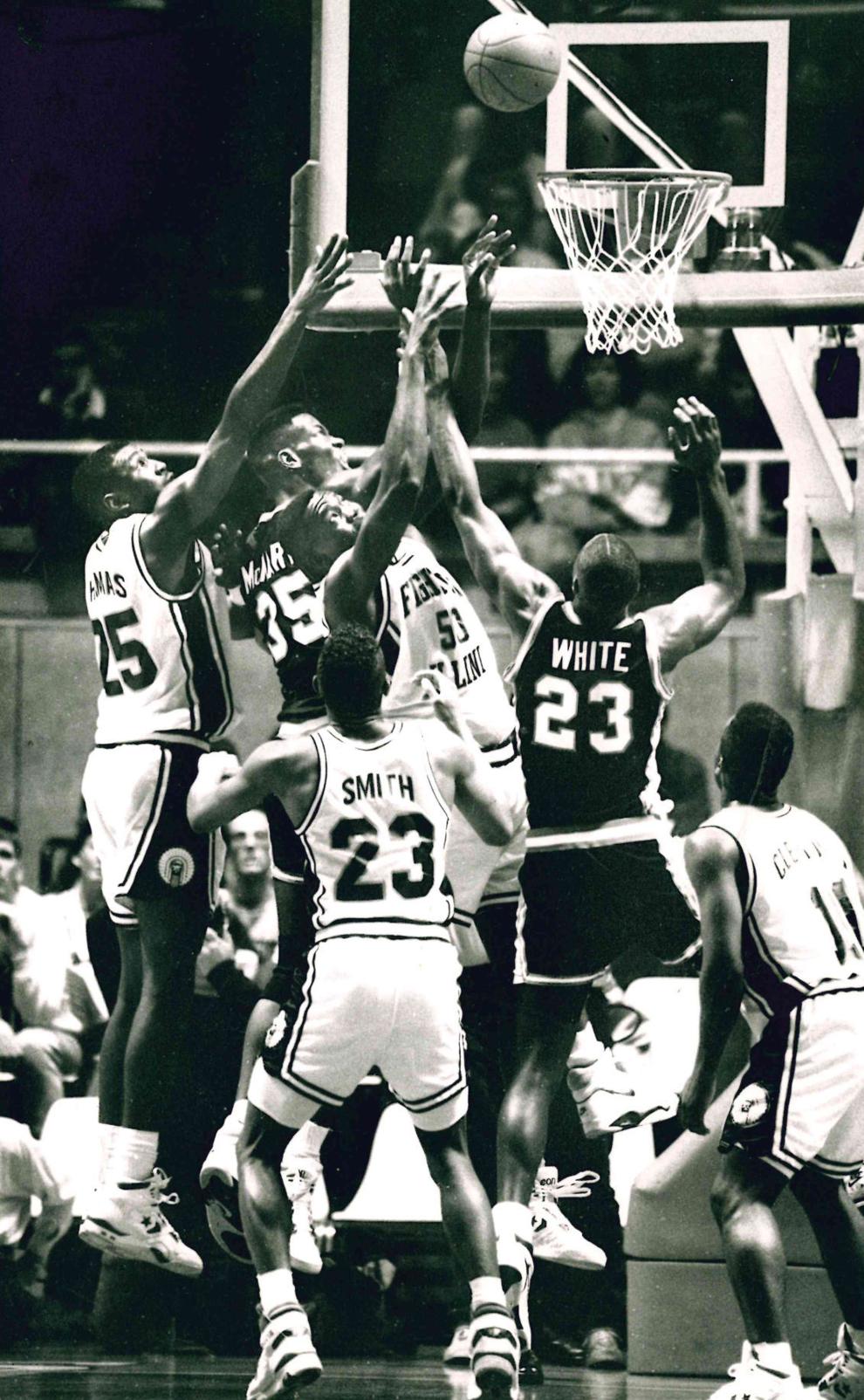 Getting physical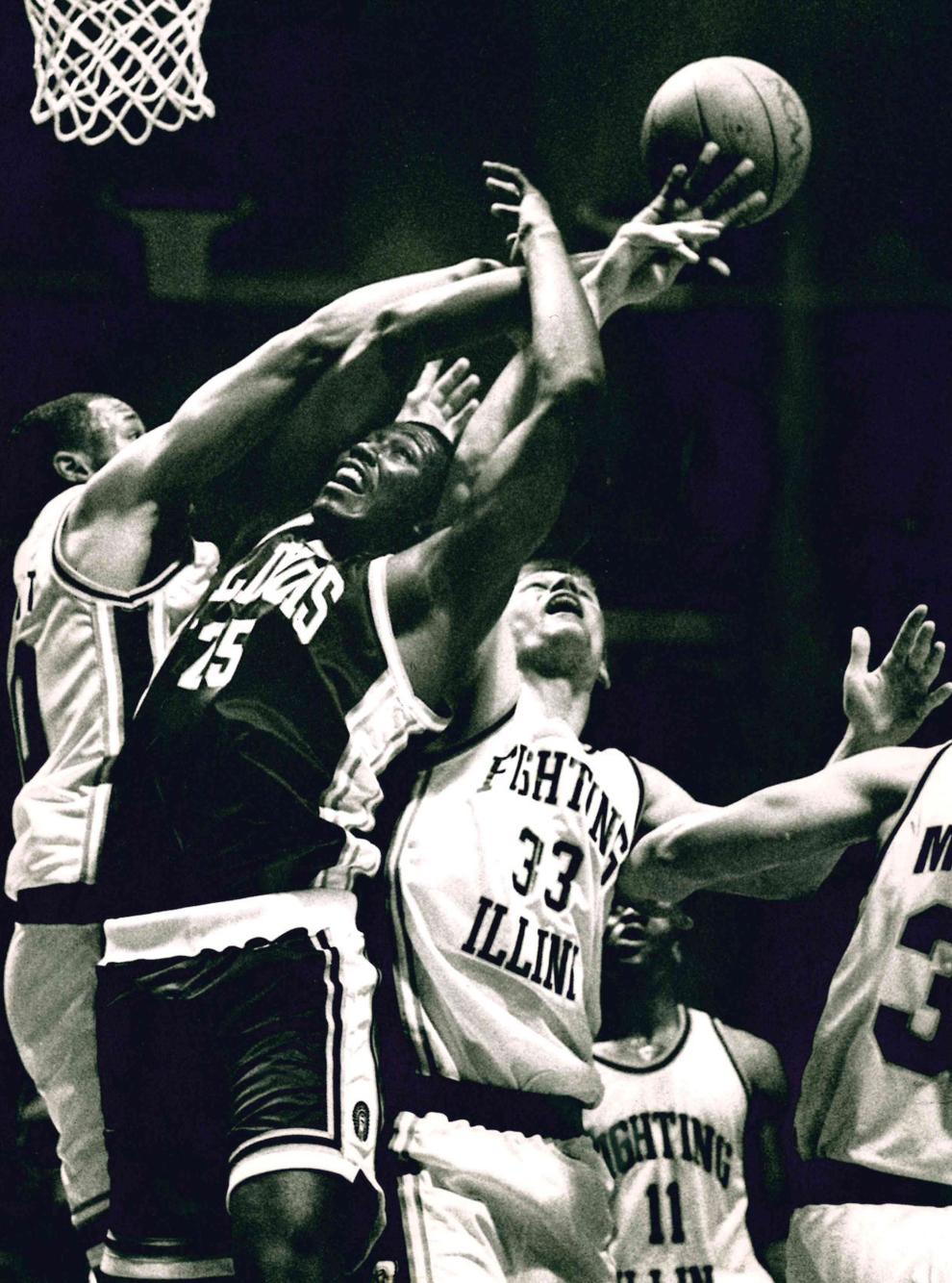 Hero of the hour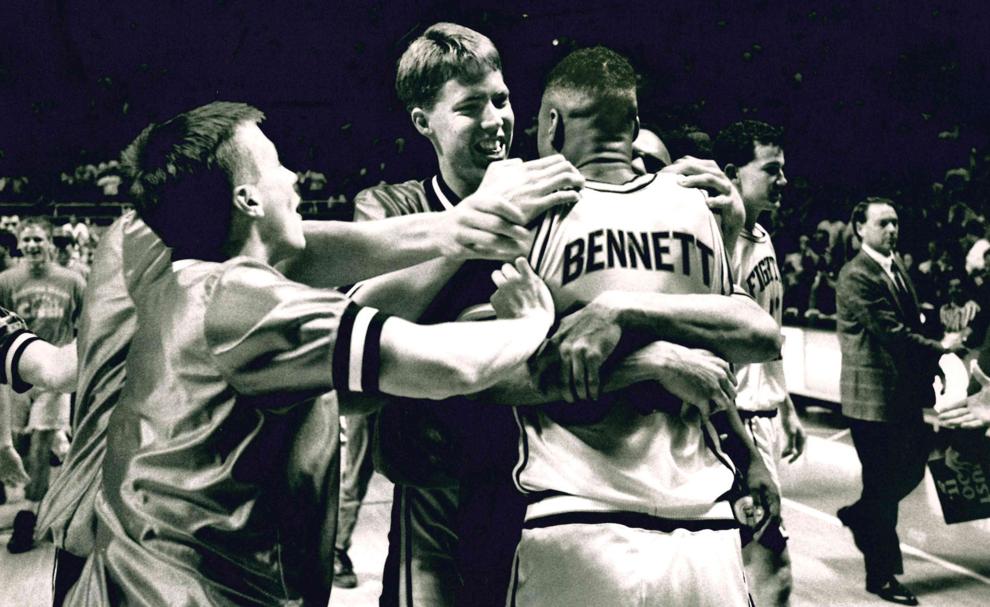 Illinettes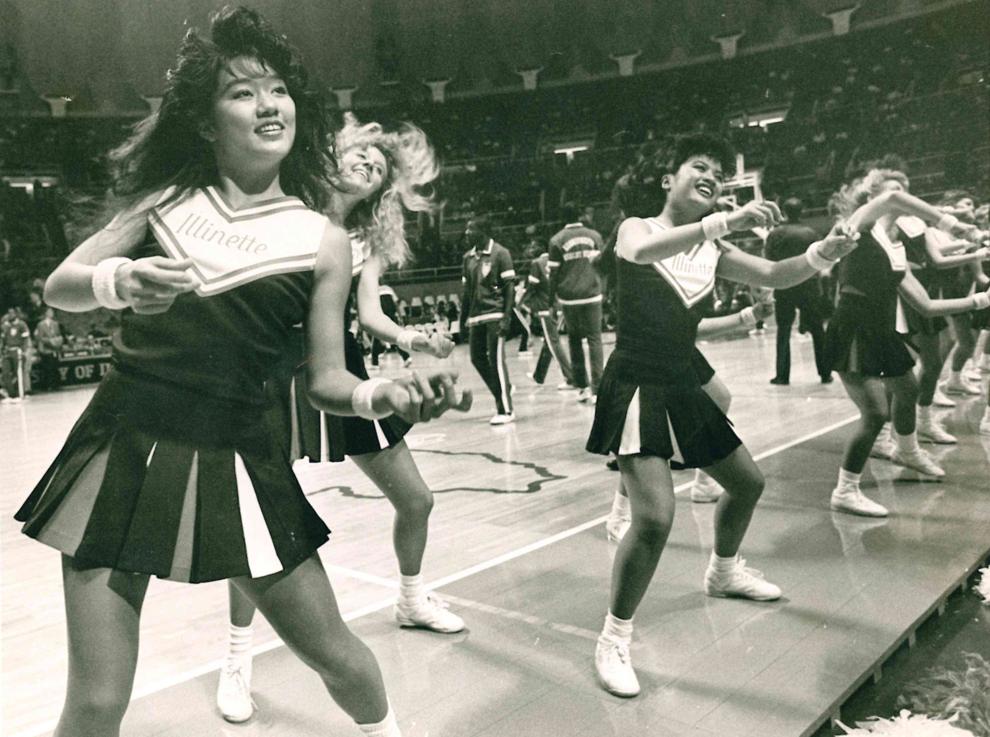 Illinois v. Iowa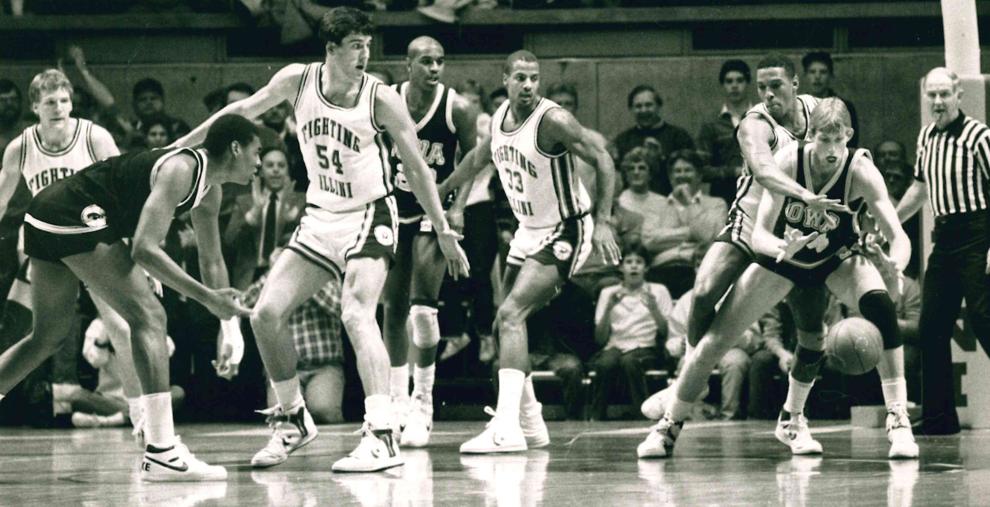 In traffic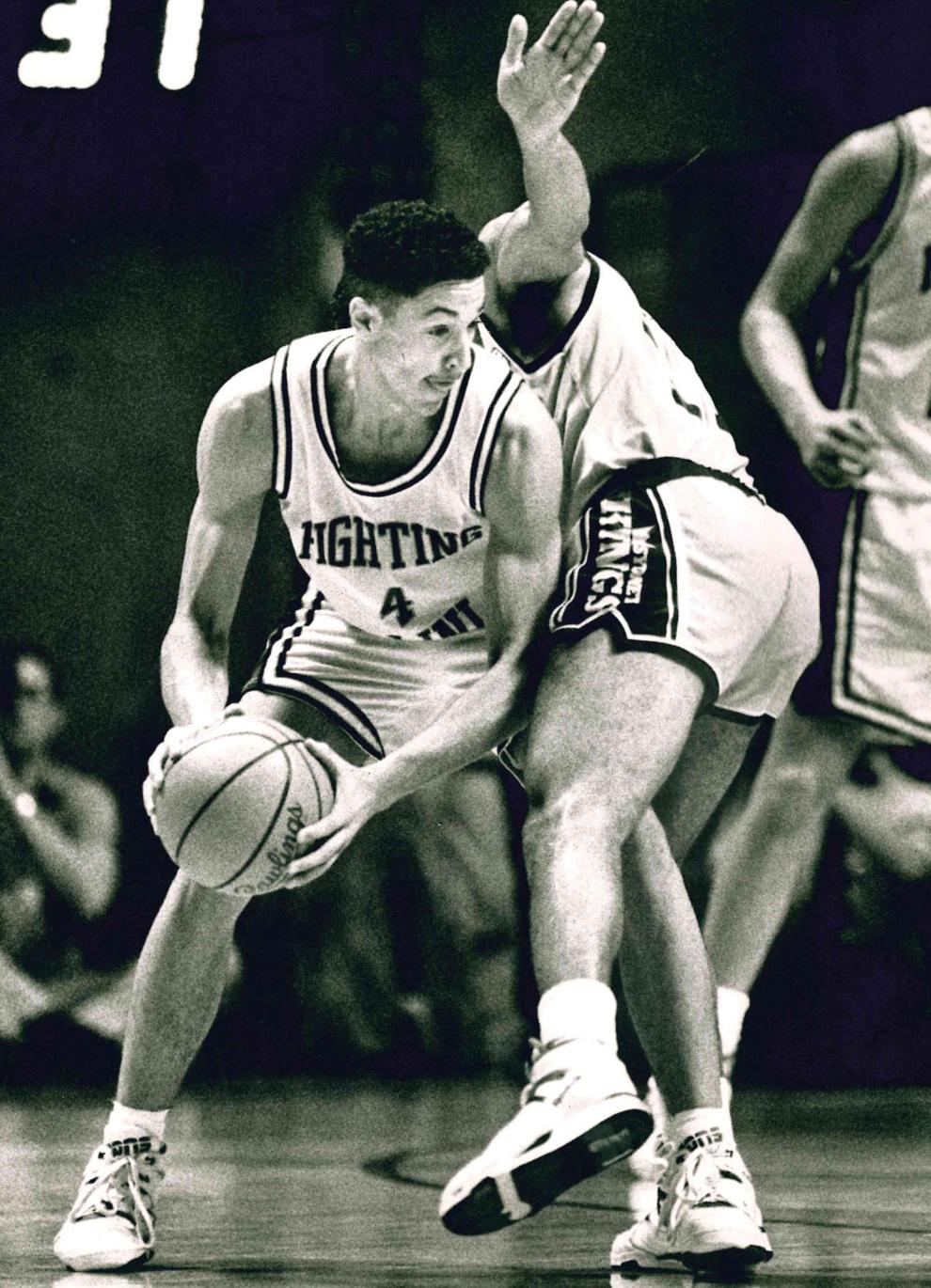 Kicking back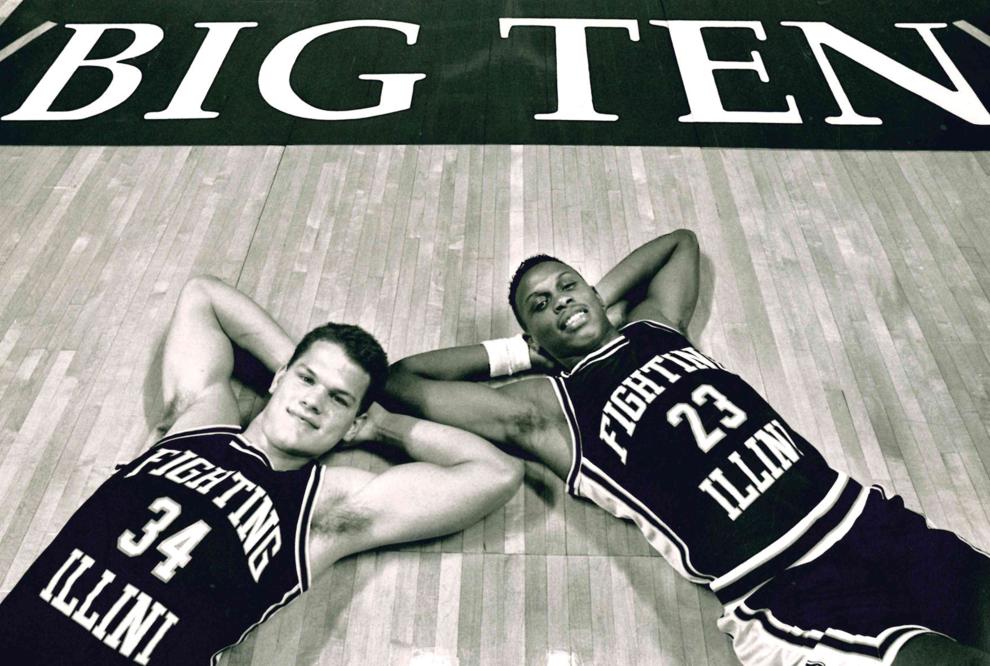 Long bombs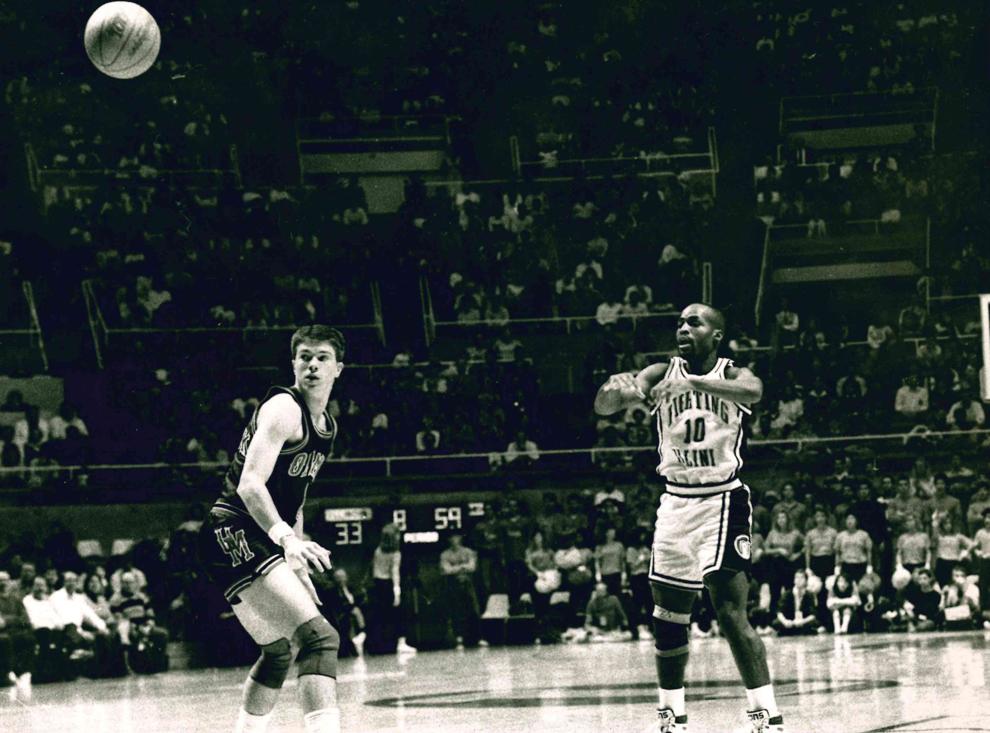 Nick Anderson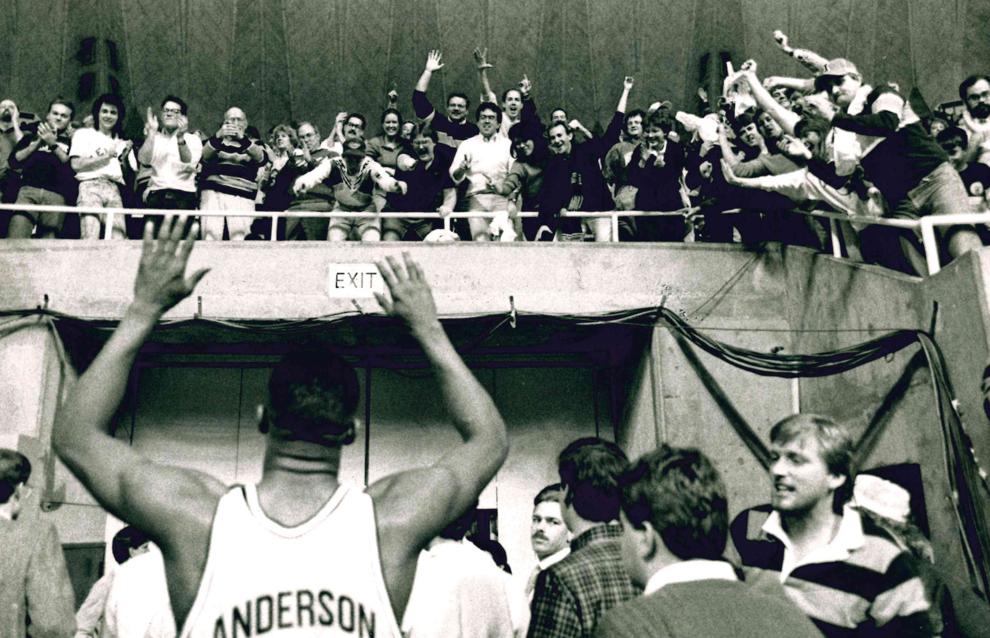 Pep band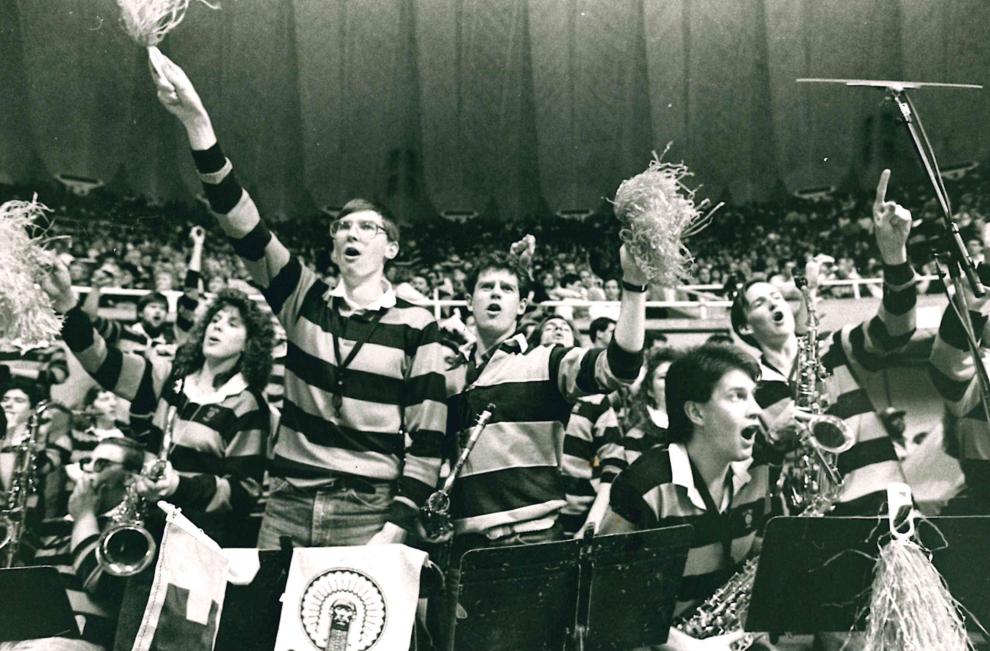 Rebound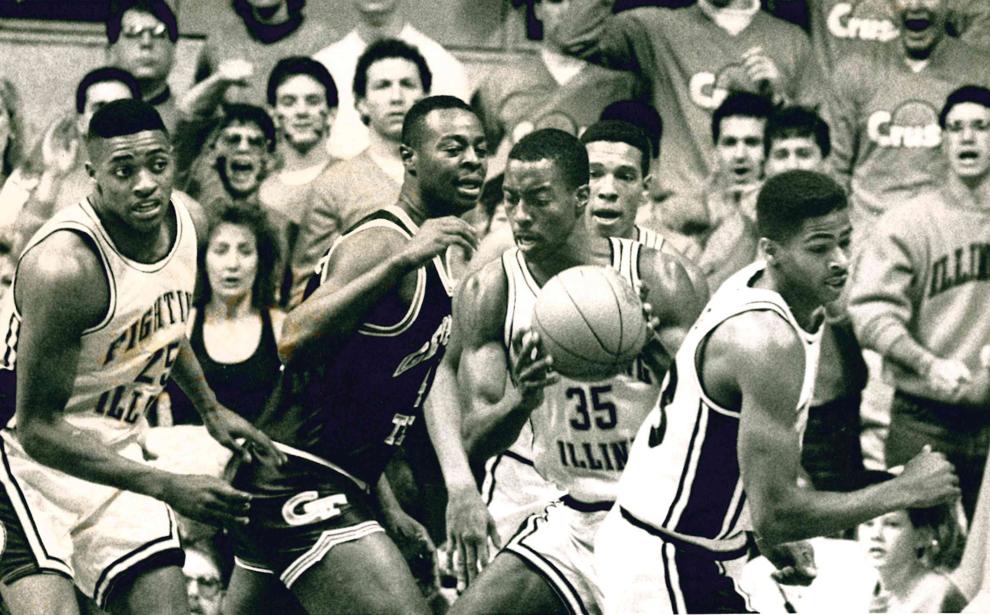 Relatives?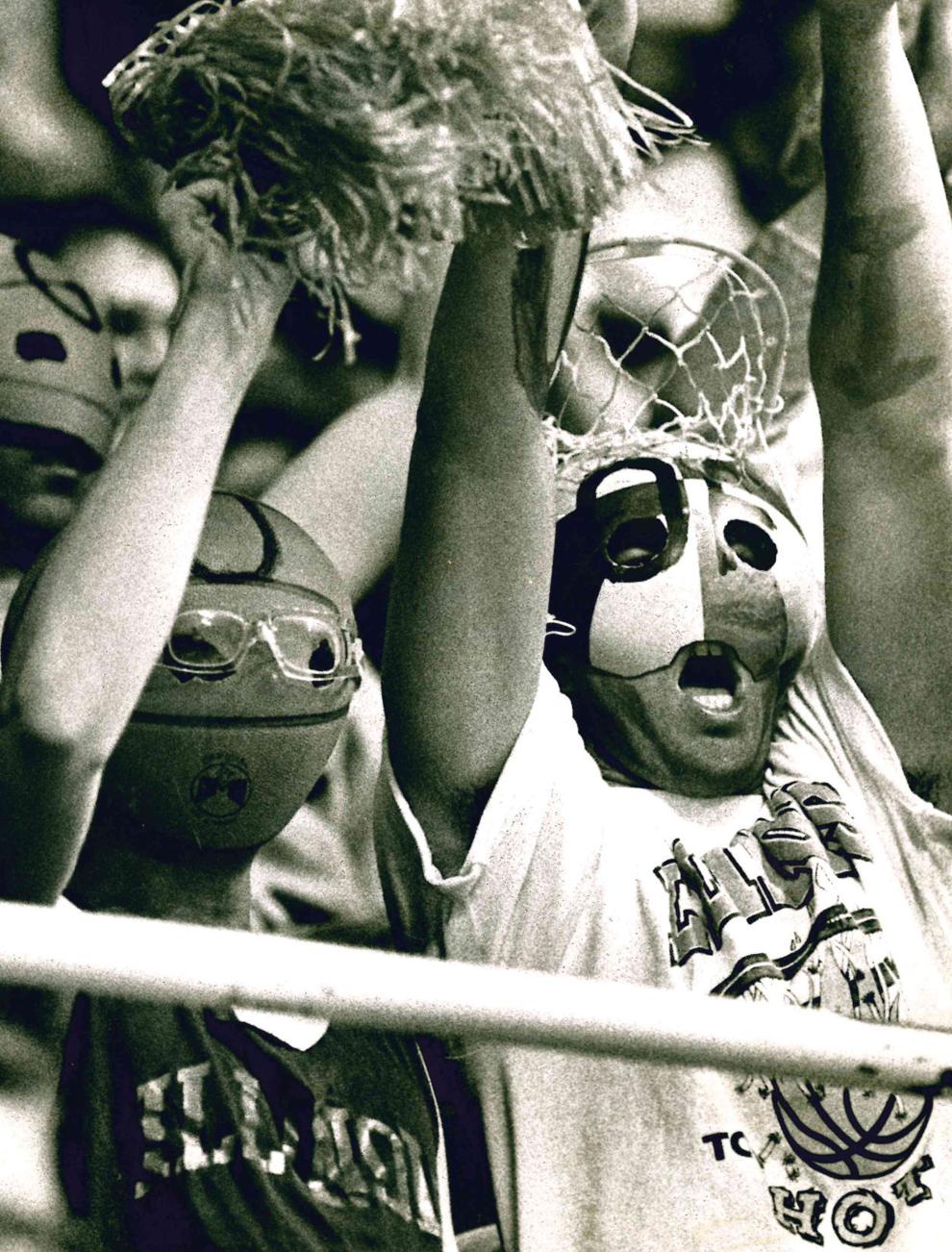 Talk of the Big Ten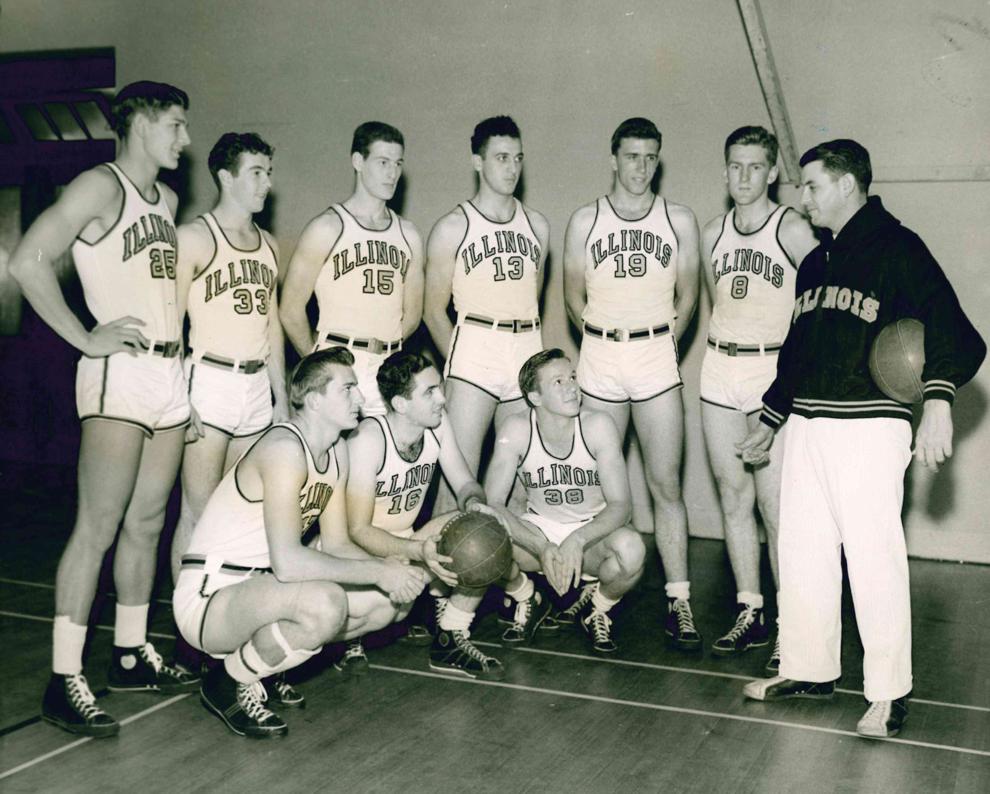 To the wire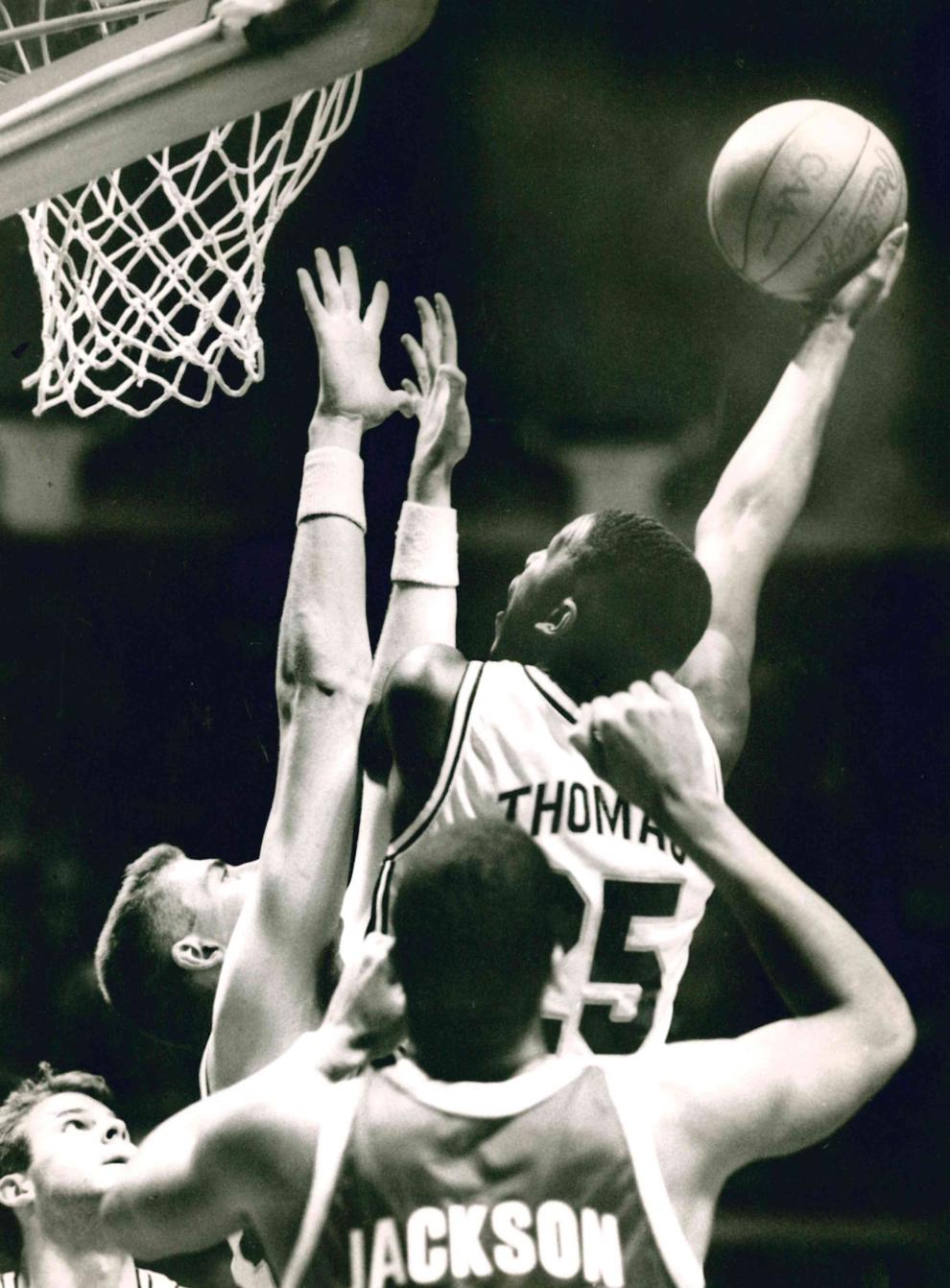 Tony Wysinger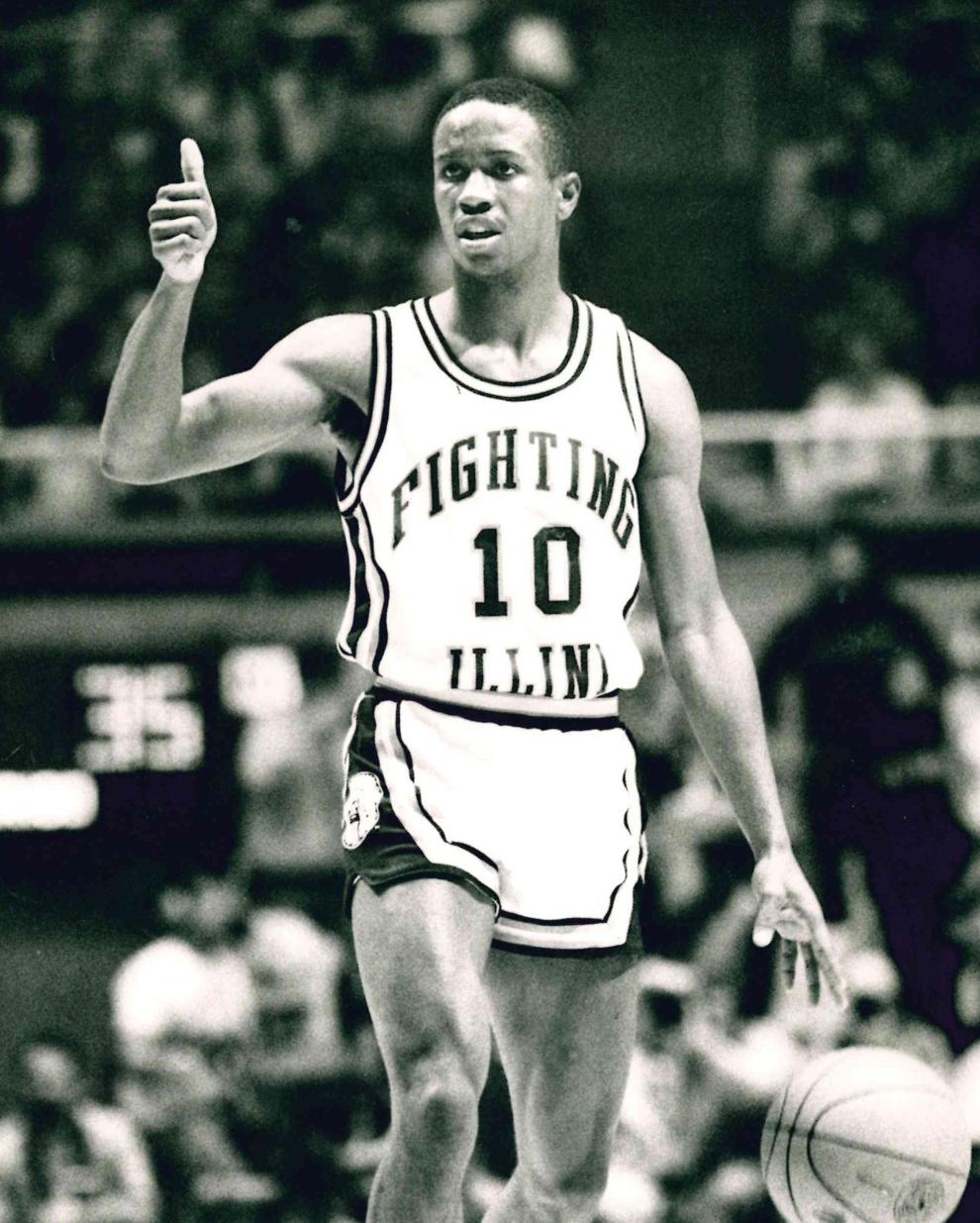 Warming up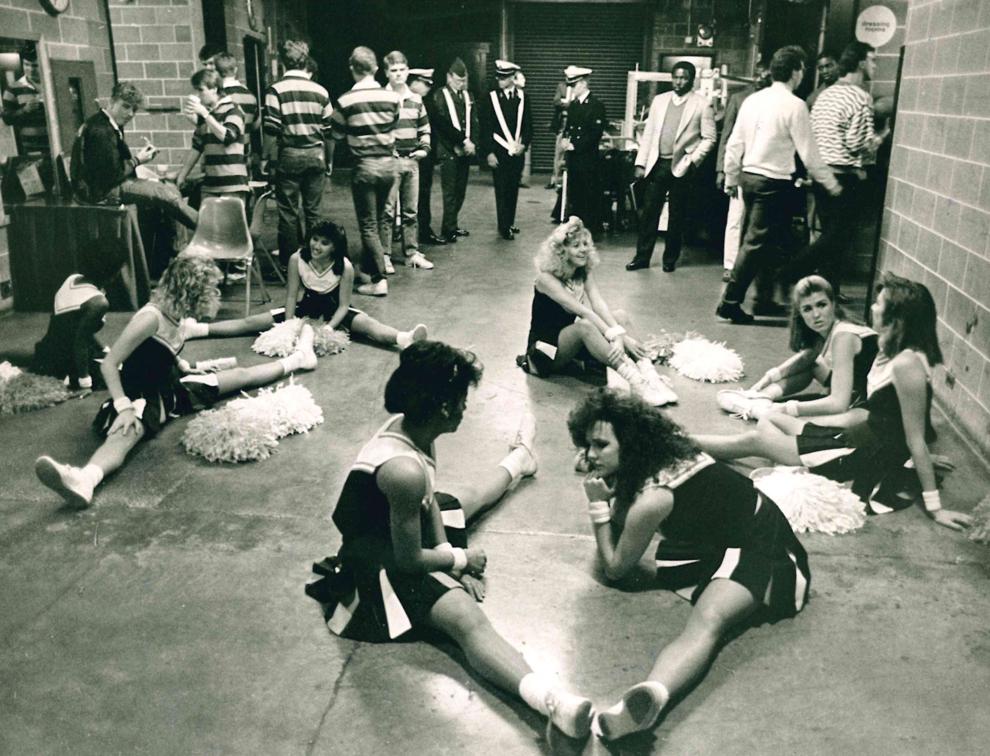 Whiz Kids Big Ten champs in '42, '43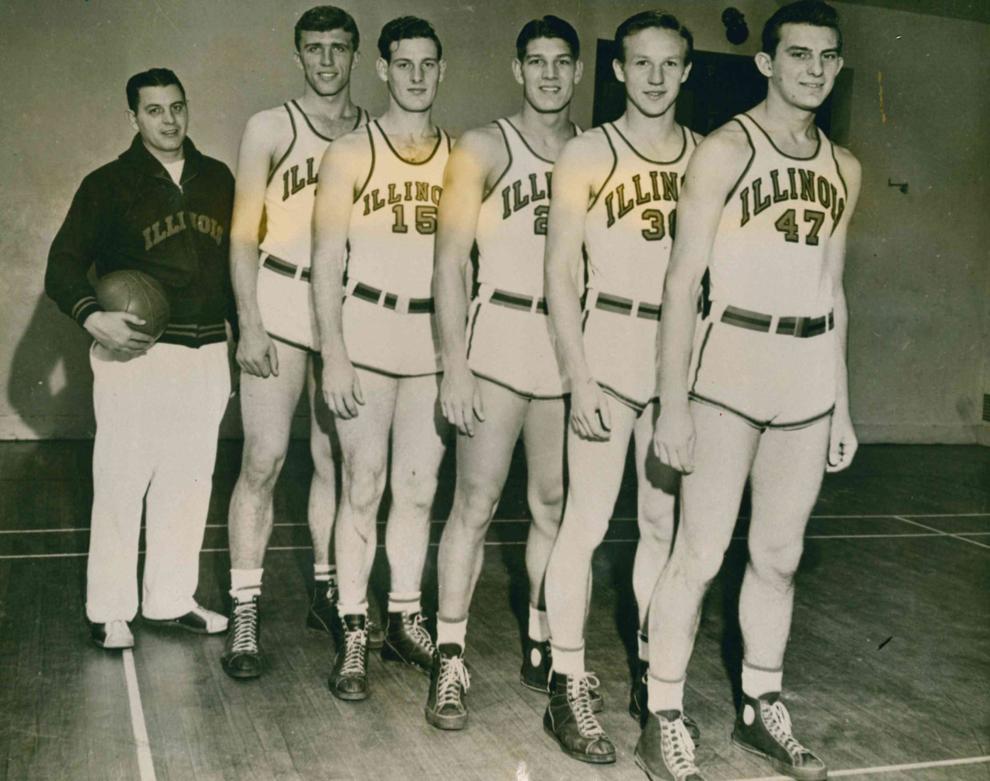 Wrong, Mr. Referee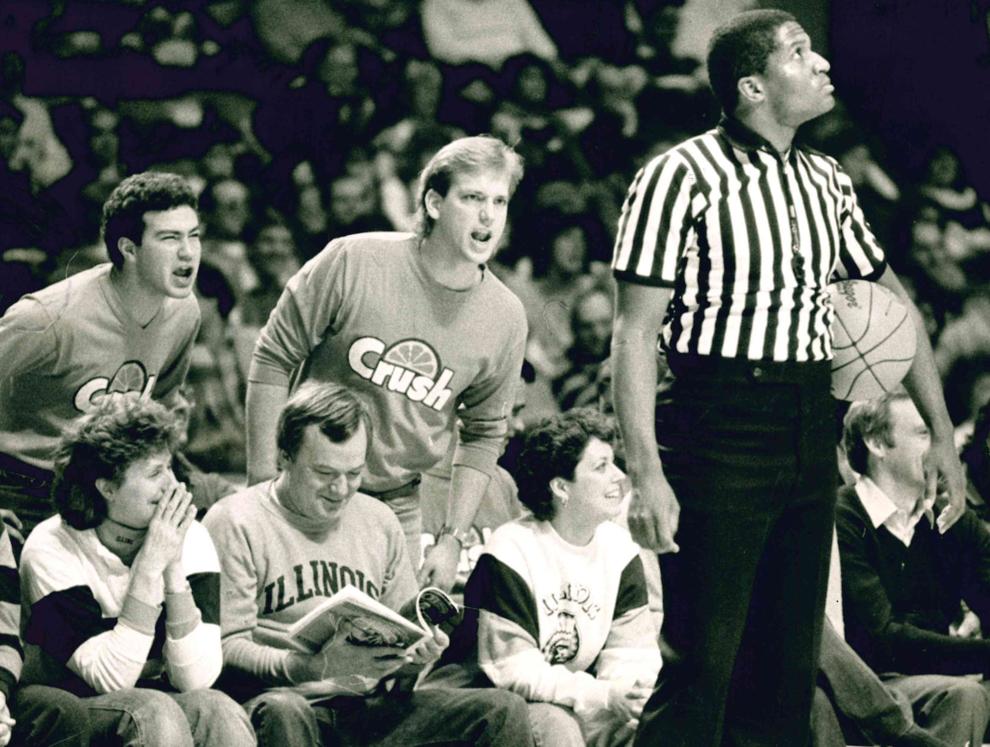 Contact Joey Wagner at (217) 421-6970. Follow him on Twitter: @mrwagner25