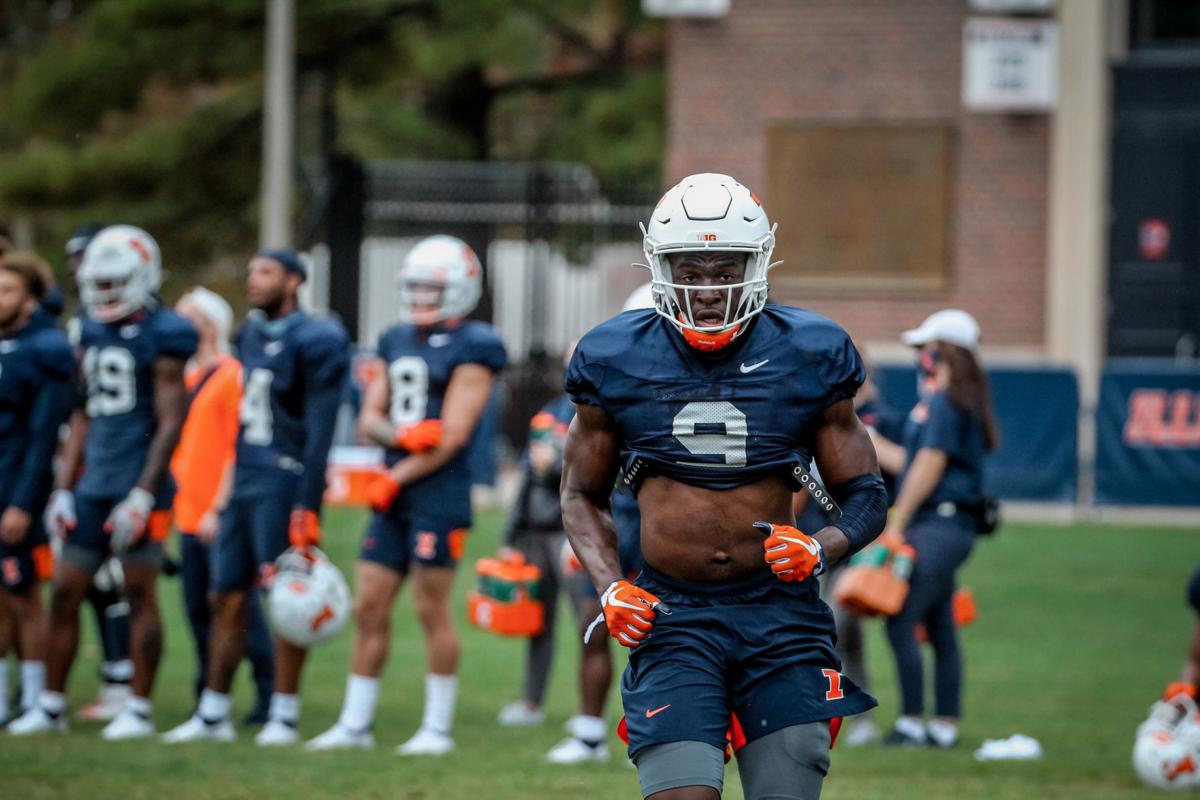 He's got a couple of favorite food options including Merry Ann's Diner near Memorial Stadium and he can't go wrong with a stop to Culver's every now and again. For the most part, he's pretty low-key away from school and the football field but he's used to things around town.
"I'm extremely acquainted with it and I really feel like this is home to me," he said on Wednesday in a Zoom interview with reports.
On the field, he made an immediate impact for an Illinois passing game that needed a makeover. After joining Illinois as a graduate transfer from USC prior to last season, Imatorbhebhe was Illinois' surest receiver before missing the last three games of the season because of injury. 
His nine touchdowns in his first year as an Illini were the second most in program history behind only David Williams and Brandon Lloyd, who each had 10. Imatorbhebhe also led Illinois with 33 receptions and 634 yards. He had a big touchdown reception to spark a stunning upset against then-No. 6 Wisconsin and was key in Illinois mounting the largest comeback in program history at Michigan State, including a leaping grab on fourth-and-17 on the game-winning drive.
The big plays were certainly needed last year en route to an appearance in the Redbox Bowl, but Imatorbhebhe wants more than that. 
"Just somebody who is consistent, somebody who is dominant and isn't just flashes of brilliance," he said. "(People) called me like, 'Big Play Bhebhe,' it sounds good but I don't want to just be known for big plays. I want to be known for reliability, consistency. That's definitely part of my game that I've been working on. I'm excited to show everybody that that's a different part of me now."
He spent the first few months of the pandemic in California before returning to his home state of Georgia, then heading to Champaign. When he returned to campus in June, he returned as one of the leaders on an Illinois team that is proudly claiming high expectations for the shortened season, which begins on Friday, Oct. 23 at Camp Randall Stadium against Wisconsin.
The receiver group is deeper than last season with the additions of transfers Brian Hightower (Miami), Khmari Thompson (Missouri) and Desmond Dan (New Mexico State) as well as the returns of Donny Navarro, Casey Washington and Trevon Sidney. Illinois head coach Lovie Smith has also mentioned younger players like Kyron Cumby and Dalevon Campbell during the re-started portion of training camp.
Consider Imatorbhebhe prepared to lead that group.
"Stepping into a leadership role isn't something I want to take lightly," he said. "The guys usually follow what I have to say because they know last year I helped our teams win some games. It's something that I'm stepping in and embracing more and more and understanding the weight that I am tasked with carrying just to help our receiver room be as successful as possible."
It's all intertwined into an offense that arguably has the most weapons in years. In just more than a week that offense will walk into an empty Camp Randall Stadium with Imatorbhebhe leading the charge of the receivers group having worked on his own game during the pandemic.
"I've really had a lot of time to perfect the mindset that I feel like I want to have going out throughout this season," Imatorbhebhe said. "I'm extremely excited to finally show kind of the new product that is me."
---
Looking up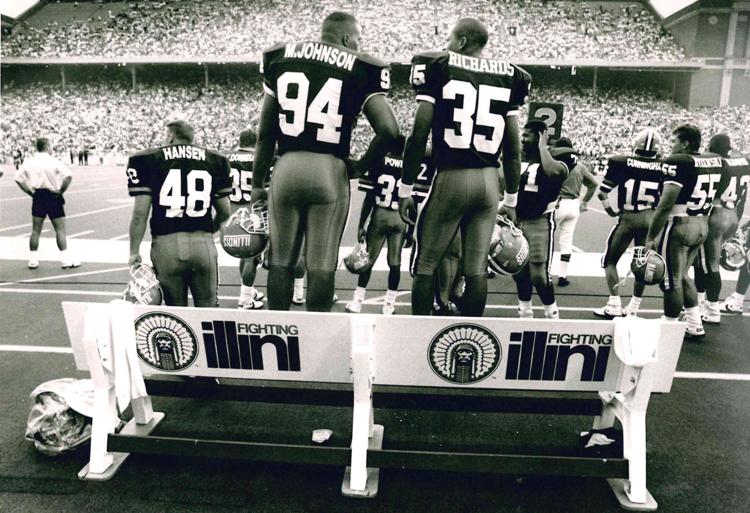 Good Block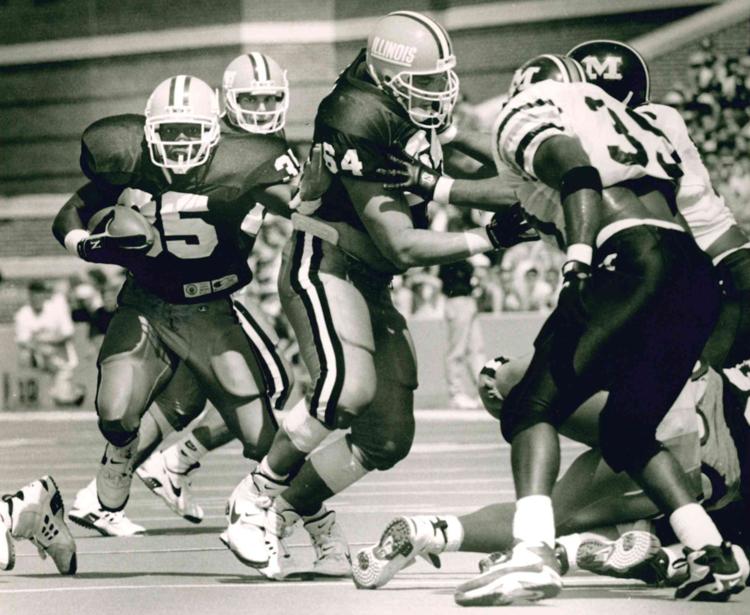 Taking a Dive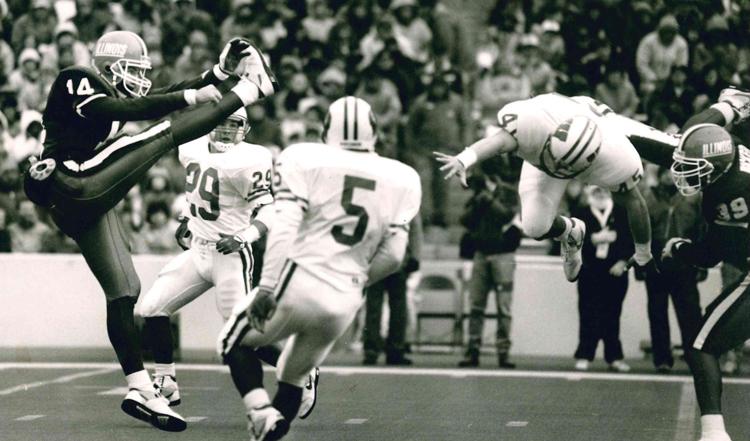 On the loose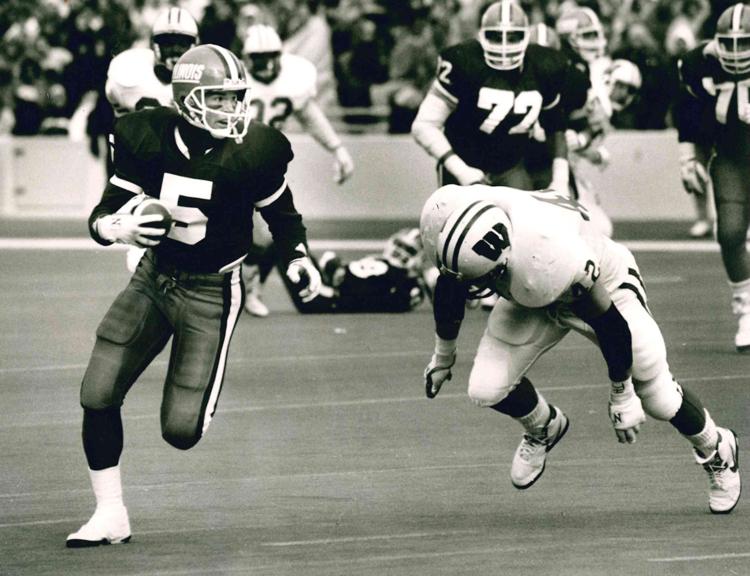 University of Illinois Football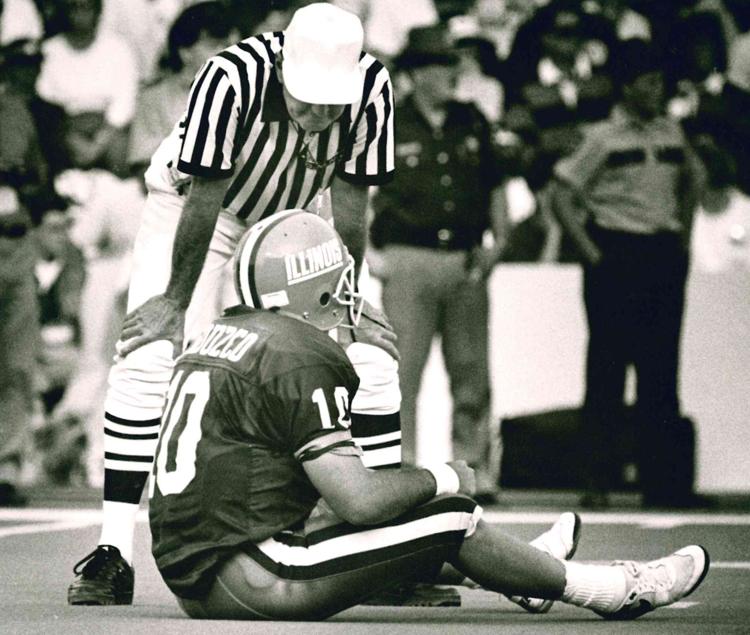 Coming at ya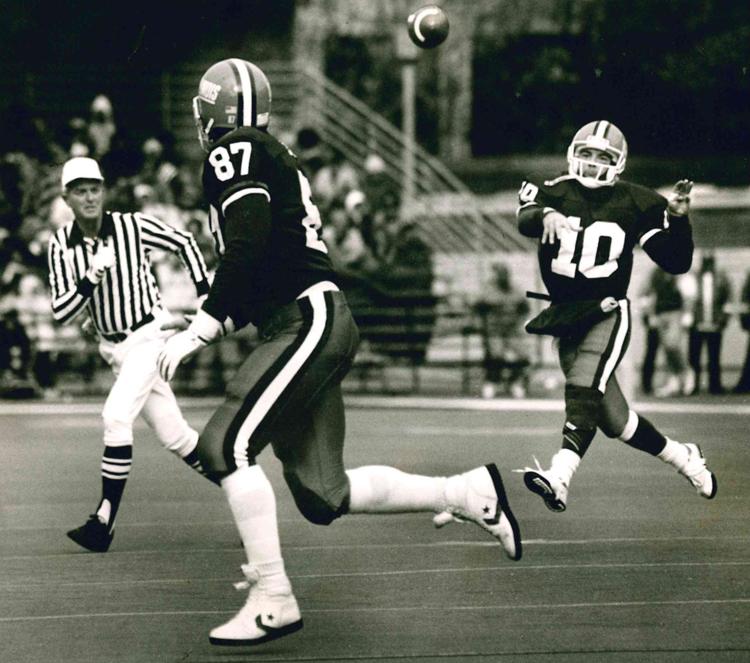 To run
Joyous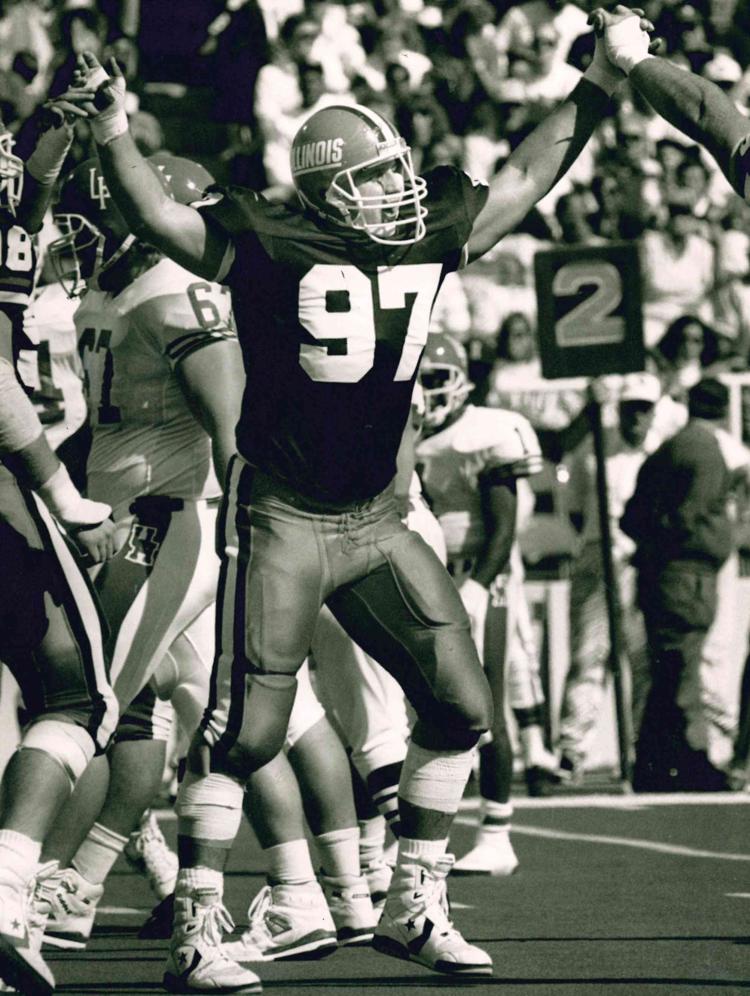 Lester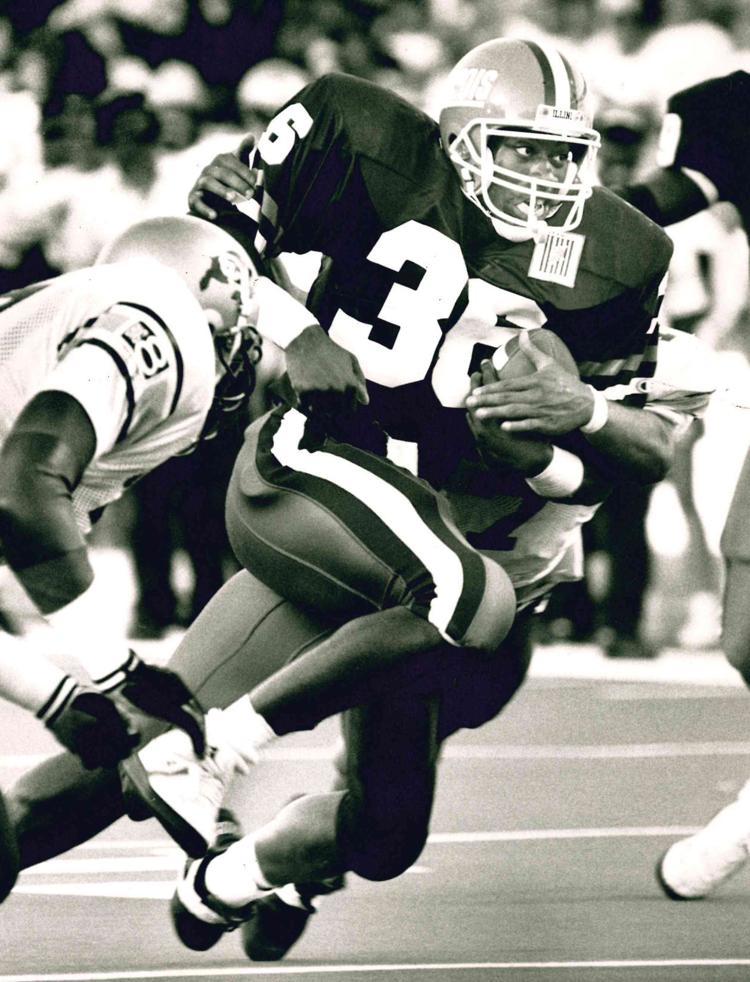 Sack attack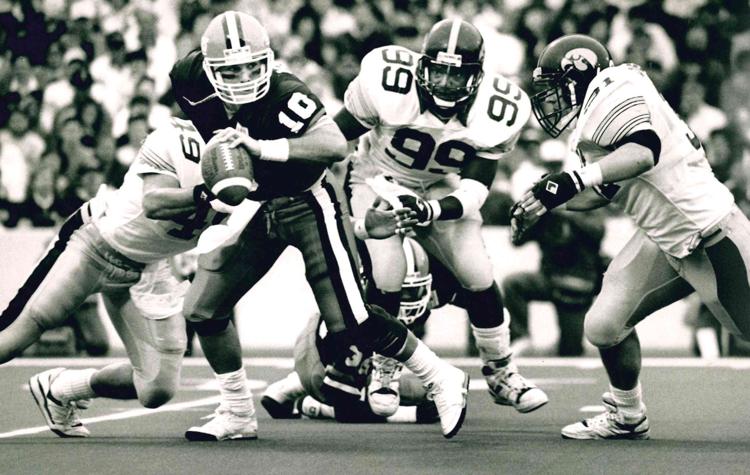 Waiting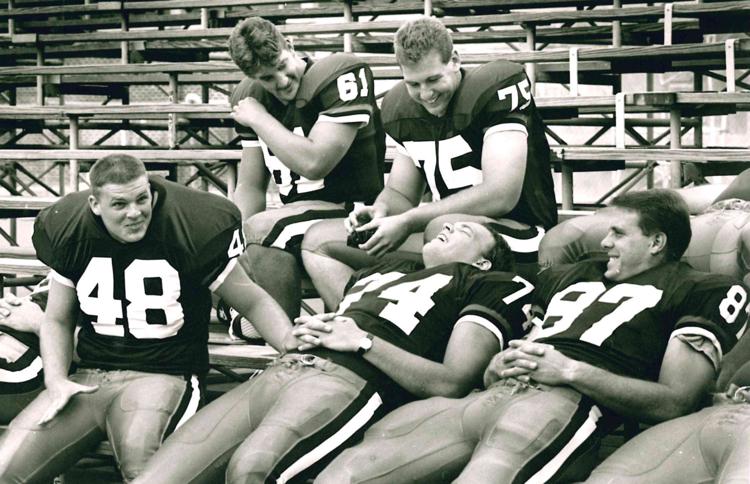 A coming through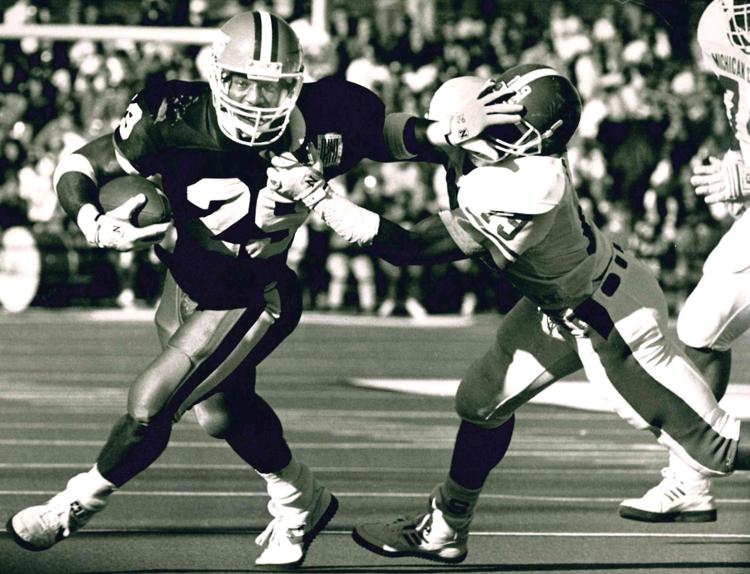 Sideline maneuver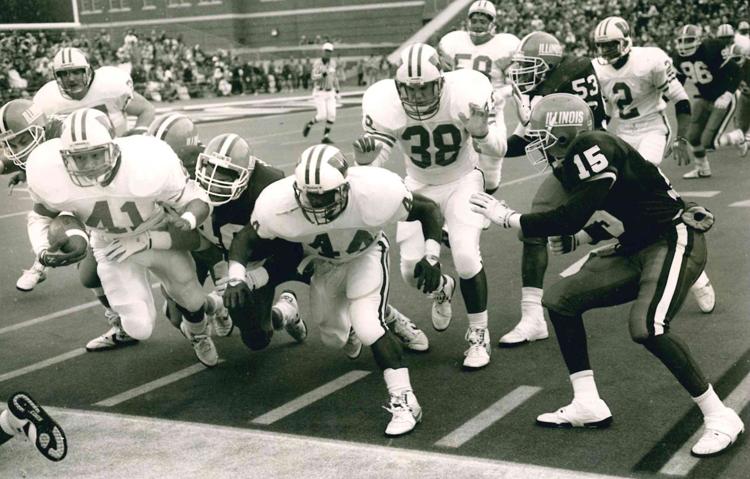 Mowing them down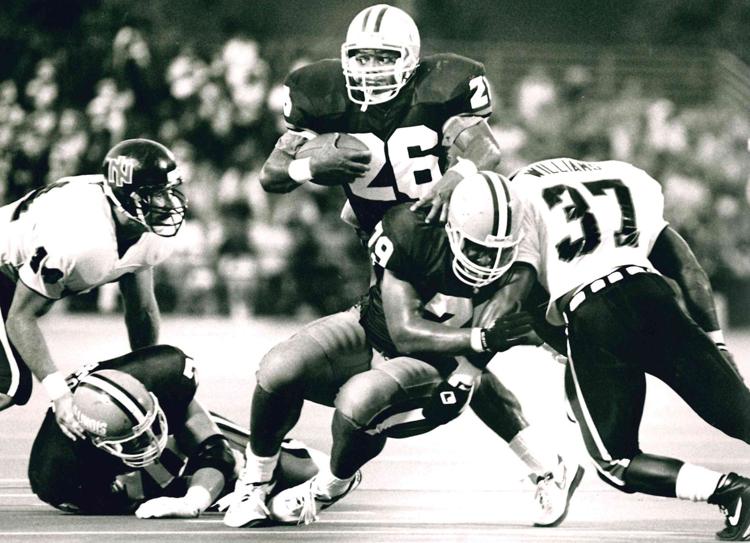 That's my buddy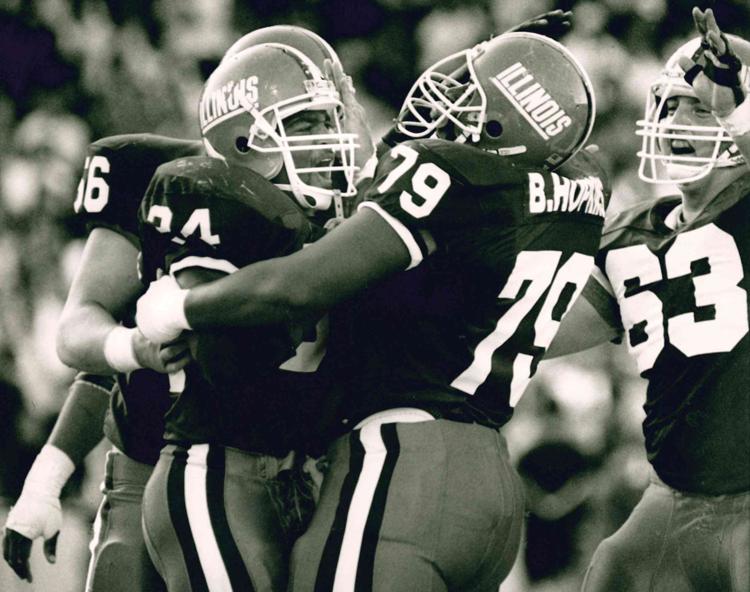 1992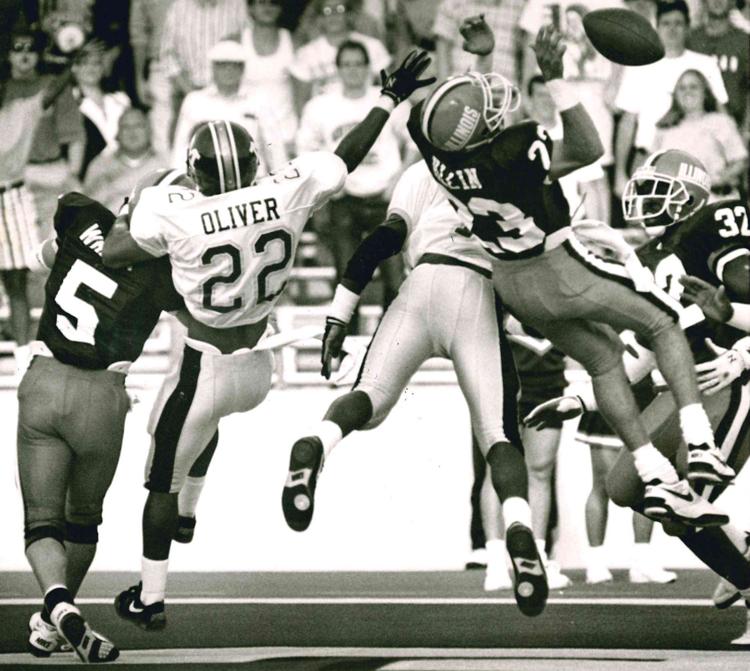 Traffic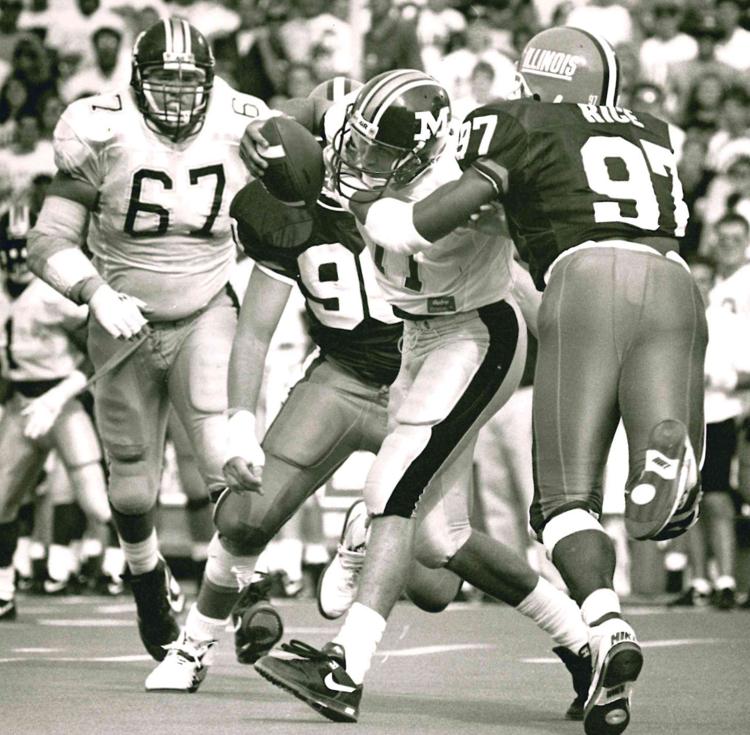 Busting through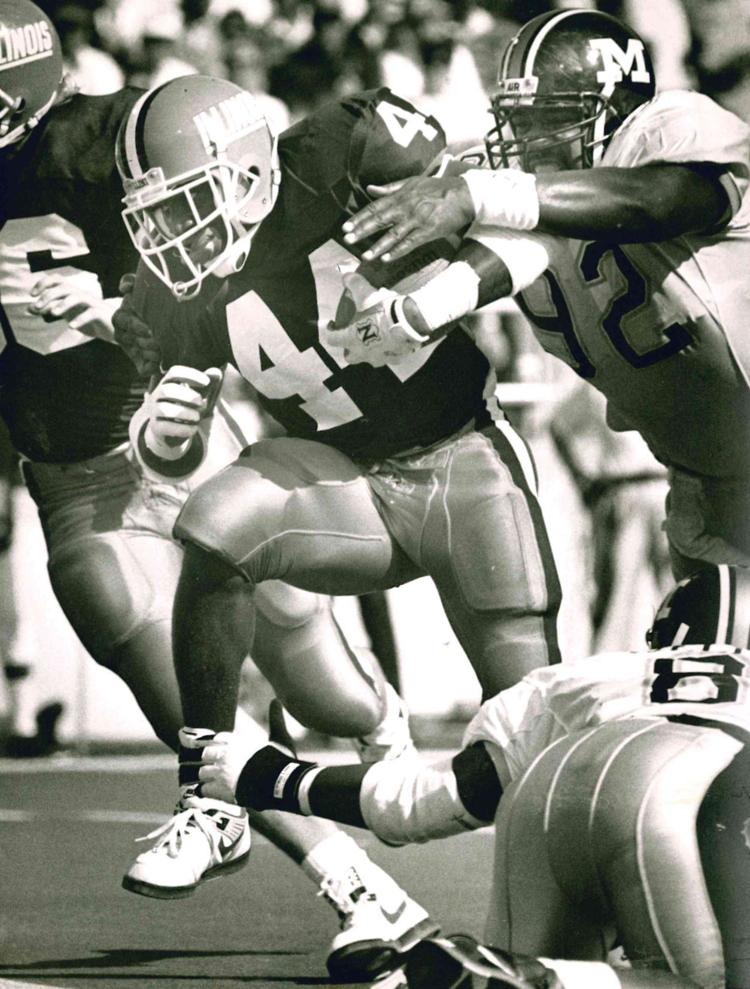 Final Exit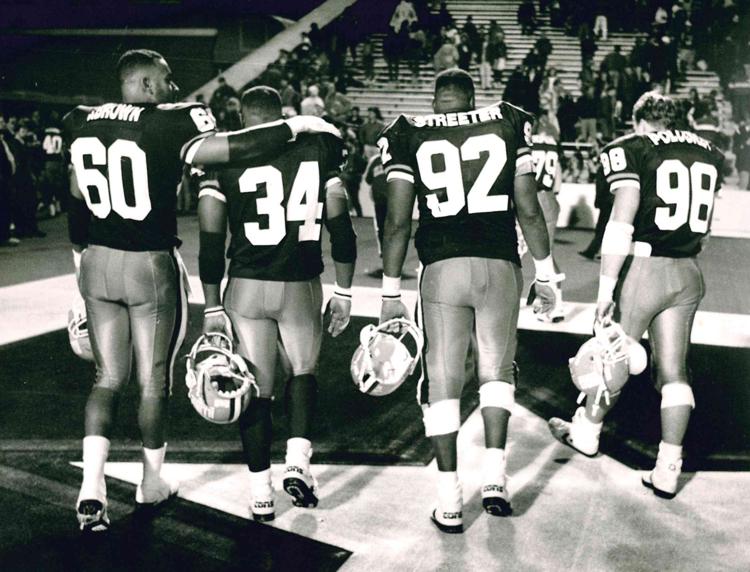 Scrum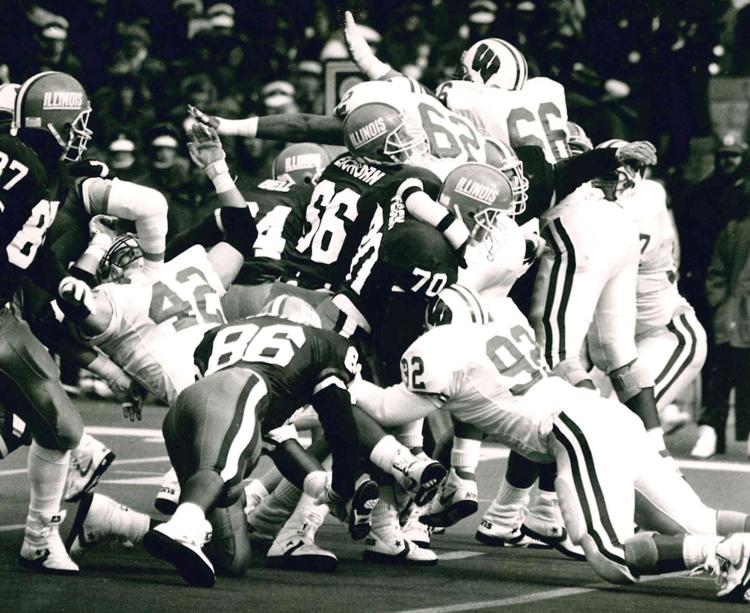 On the run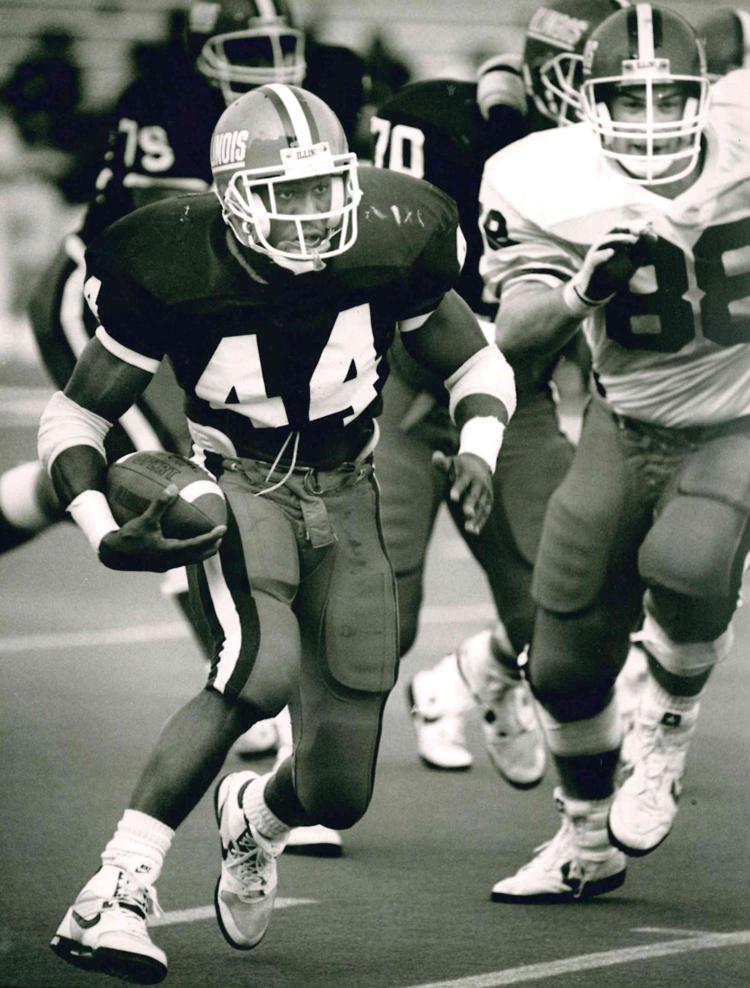 Sack attack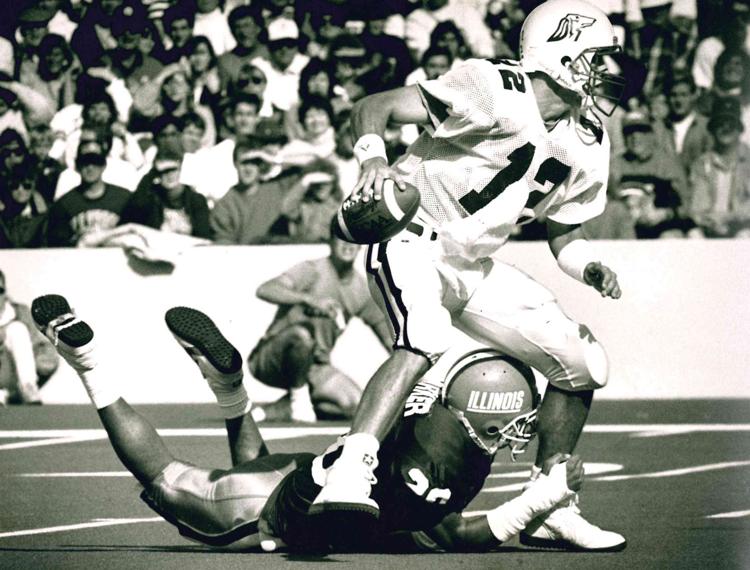 Pileup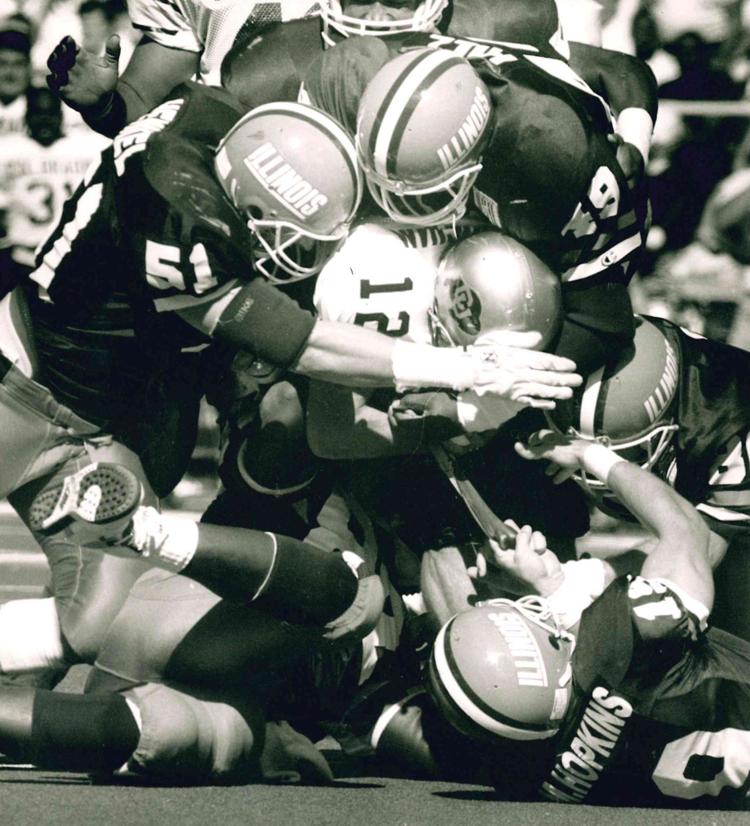 Take that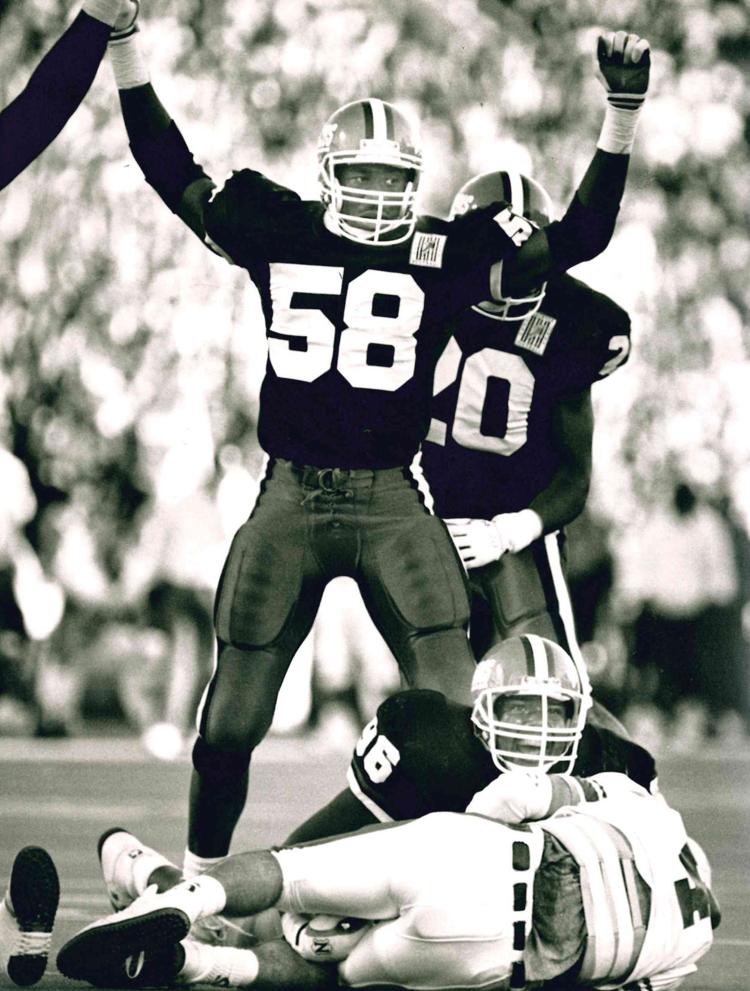 1991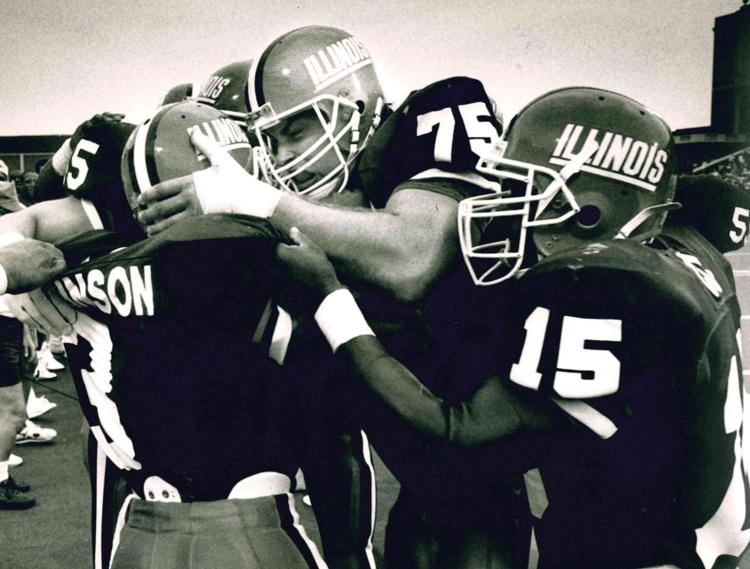 Lean on me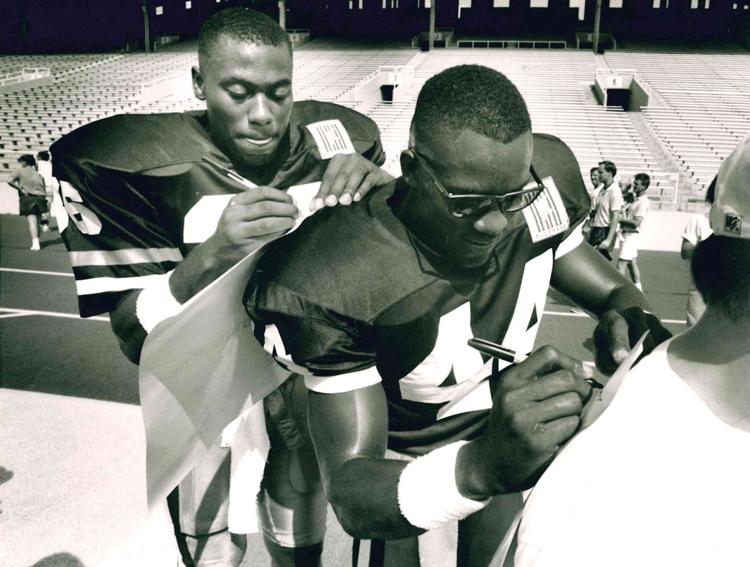 Way to go
1991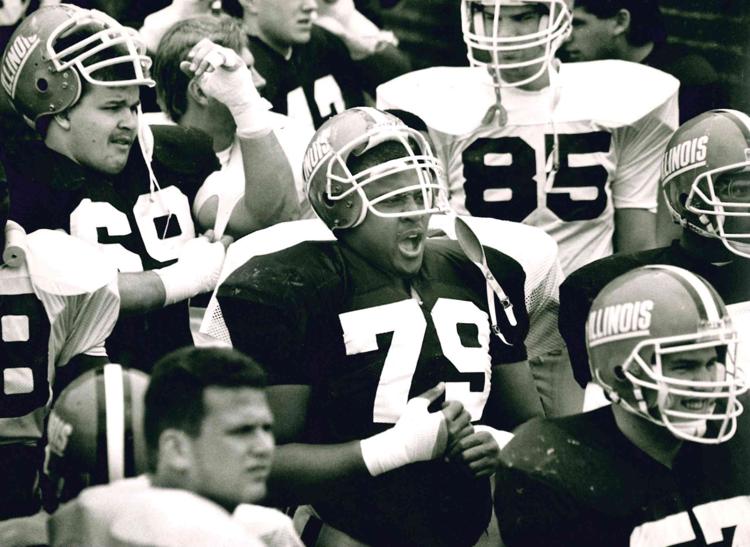 The peoples' choice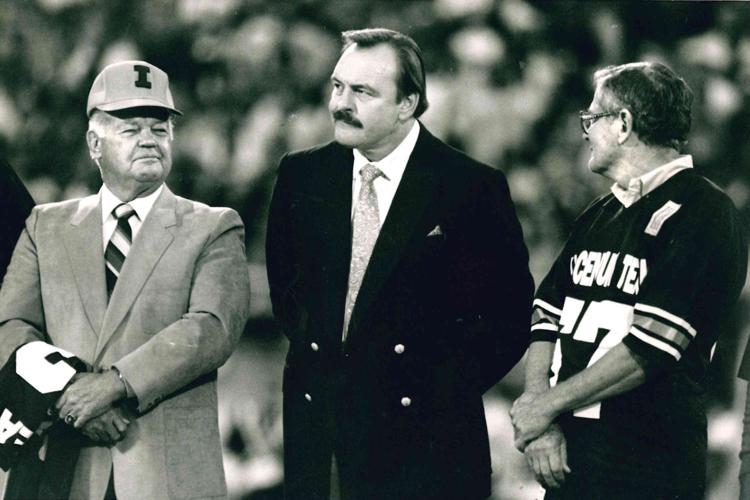 It's good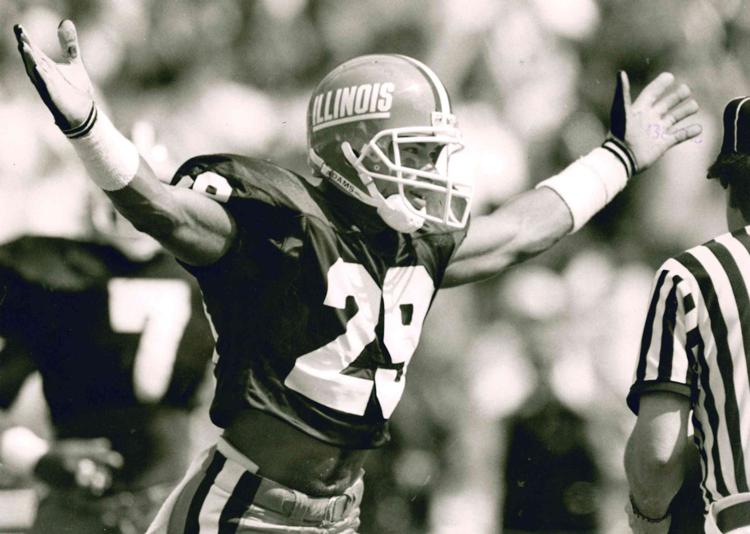 Touchdown Hero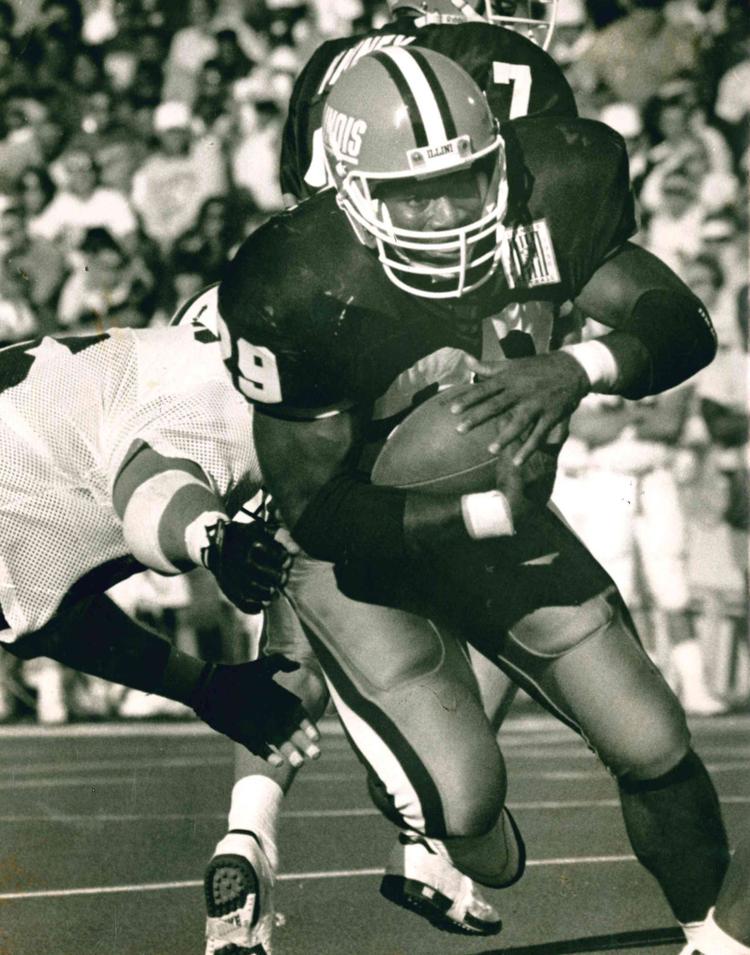 That's Six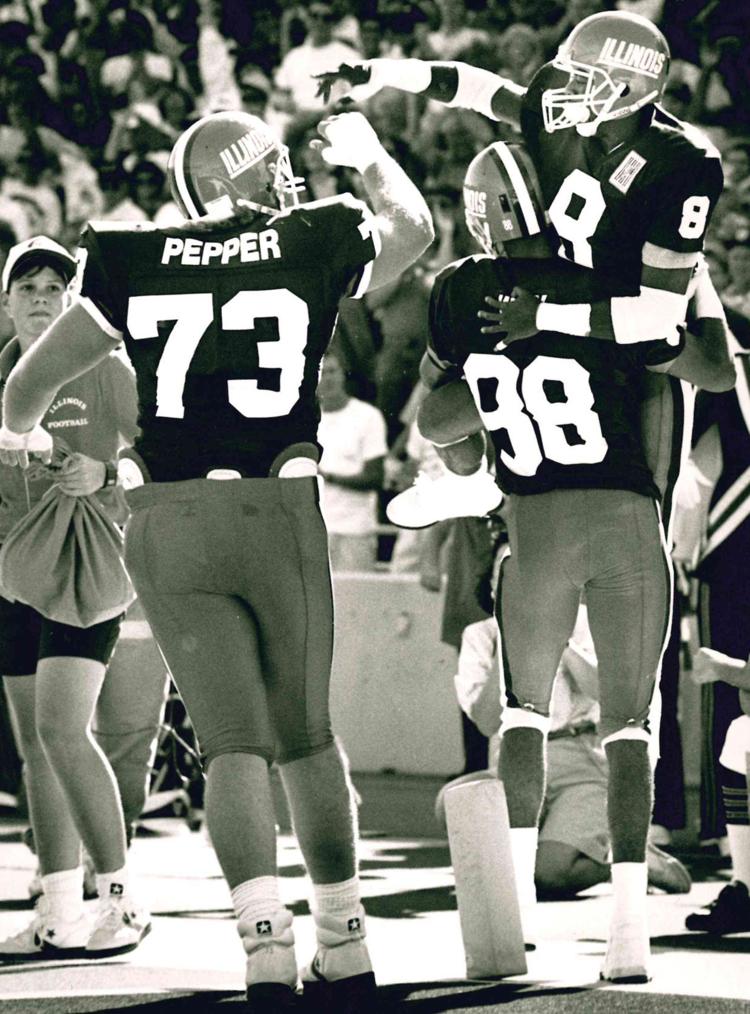 Contact Joey Wagner at (217) 421-6970. Follow him on Twitter: @mrwagner25
Be the first to know
Get local news delivered to your inbox!