CHAMPAIGN — Josh Whitman knew this would be a pivotal year in the football program — a fork in the road for the status of Lovie Smith as Illinois' head football coach.
There was a strong, talented senior class seasoned by hard-learned experience in the Big Ten Conference. There was a schedule they felt like lined up for wins. Candidly, ahead of the season, Whitman thought an extension for Smith would be in the works. That never came to fruition.
Smith simply didn't win enough in his five seasons and Whitman announced on Sunday, one day after a 28-10 loss to rival Northwestern, that Smith had been fired.
"It's a hard day," Whitman said. "It's a day that certainly none of us associated with the football program here at the University of Illinois had hoped would come but I do believe is a day that was necessary if we are to realize what I believe to be the full, championship potential of the football program here with the Fighting Illini.
"(Smith) is truly one of the most impressive people I have ever been around and it has been an absolute pleasure for me to have the chance to work side-by-side with him for these last five years."
THANK YOU to one of the most impressive people I have ever met. Your work and leadership will not be forgotten. You have taught us much, and we will endeavor to carry those lessons forward for the benefit of others. Our FIGHT in the #lLLINI continues. 🔷🔶 pic.twitter.com/Y9knbO3VbR

— Josh Whitman (@IlliniAD) December 13, 2020
Smith is owed a $2.3 million buyout that Whitman said will come from the athletic department funds, not a private donor. Smith won't coach at Penn State next week in the final game of the season and neither will his son, linebackers coach Miles Smith. Offensive coordinator Rod Smith will be the interim head coach and defensive ends coach Jimmy Lindsey will call the defense.
Lovie Smith, 62, went 17-39 in his tenure at Illinois and 10-33 in the Big Ten Conference. He elected for a massive rebuild, beginning in 2017, opting to play freshmen to set the foundation of the team. That was supposed to set the tone for the best team, on paper, that Smith has had. It was aided by impact transfers to bridge the gaps. Illinois (2-5) was largely uncompetitive in losses to Wisconsin, Minnesota, Iowa and Northwestern. Whitman, Illinois' athletic director, said there was no hard and fast number of wins and losses, but more a subjective measurement of where the program was.
Ultimately, that wasn't with Lovie Smith.
"As the athletic director, I always feel like my obligation to our coaches, I'm going to be all in until I can't be, and then I'm going to get out," Whitman said. "I owe that to them. If they're here and they're our head coach, they deserve my full support. They deserve every opportunity to be successful and I'm going to put every ounce of energy, weight and resources that I have at my disposal behind them to make that possible.
"Given that fork in the road with this staff, I didn't see a way forward to do that. There was no half step. There was no half measure that I felt would be appropriate that would still put them in a position to be as successful as possible. They needed my full backing and I didn't feel like I could do that, so it was time to get out."
---
---
Smith's $2.3 million buyout is relatively low compared to other buyouts across the country — Auburn fired head coach Gus Malzhan with a $21.7 million buyout. The decision to fire Smith with one game left in the season was a matter of timing. It's a competitive marketplace for hiring a coach and Whitman didn't want to lose valuable time.
"We need to be prepared to position ourselves amongst our peers," Whitman said. "We have to be prepared to move fast. If we waited another week, I was concerned we wouldn't be where we needed to be relative to the rest of the marketplace. The impending holiday obviously rates the challenge to connect with people and get this done."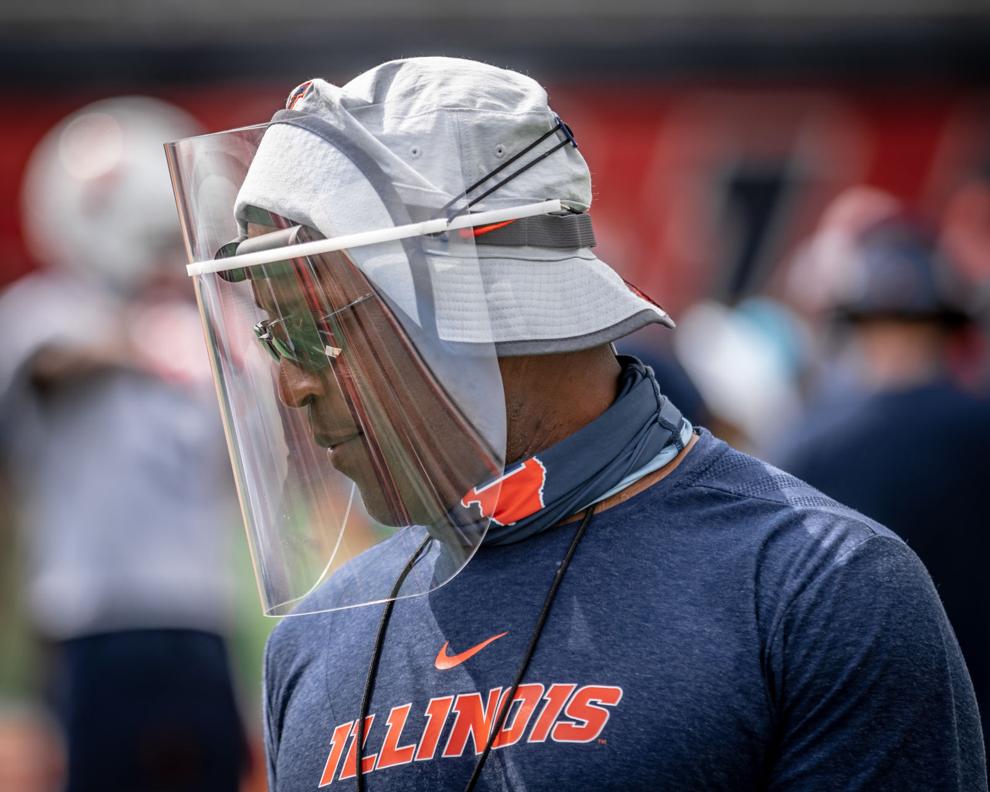 Whitman said he knew a change was needed following a loss to Iowa last week, where the Hawkeyes scored 35 consecutive points. The decision was an accumulation of things, not one single game or one single loss. Any decision requires time to implement the process of moving forward along with planning. When Whitman had that in place, it was just days prior to the Northwestern game. He told Smith of the decision in an in-person meeting on Sunday.
"Needless to say, he was class all the way," Whitman said. "I think those of you who had a chance to spend some time with him over the last five years know he's a pro. He's an absolute professional. He's disappointed, but I certainly have enjoyed the relationship — the friendship — that I've had with him over the last five years. It's my sincere hope that's something he and I can continue after the dust settles from (Sunday's) discussion."
Smith was Whitman's first hire as athletic director — on March 7, 2016 — and initially made a splash, but wins and recruiting didn't follow. Last season was Smith's best, going 6-7 and leading Illinois to an upset win over No. 6 Wisconsin and a come-from-behind win over Michigan State to clinch the first bowl berth since 2014.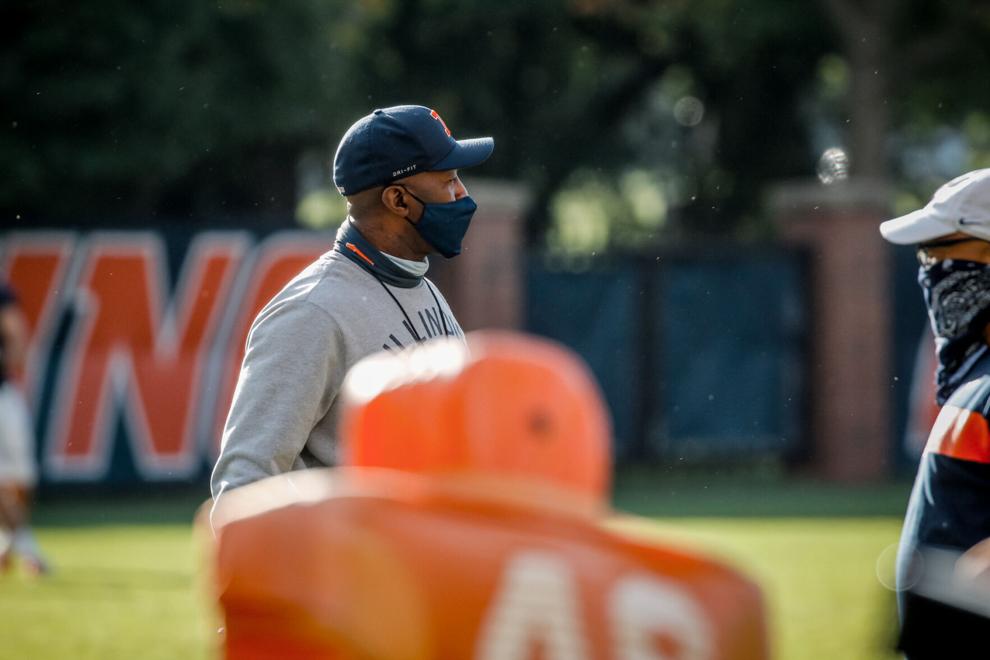 "We all do remember that those things were critical at that juncture," Whitman said. "We were taking on some water and we needed somebody to help us steady the ship. We had a lot of objectives, as you would imagine during these first years of my tenure, of Lovie's tenure, and we accomplished a lot of those.
"Did we win enough games? Absolutely not. Lovie would be the first to admit that and there's no other way to look at that. I do feel strongly that we're much better positioned today to go out an attract the next football coach than we were five years ago."
Recruiting never took off under Smith. He finished no higher than 46th in the nation in recruiting classes and 10th in the Big Ten in 2017, his first true class, according to 247Sports. In 2018 his class as ranked No. 54 in the nation and 12 in the conference. It was ranked No. 53 in the nation and 13th in the Big Ten in 2019 and the 2020 class, which included no in-state players, finished 88th in the nation and last in the conference. Smith used the the transfer portal, successfully in most cases, to boost the talent on the roster.
In particular, in-state recruiting never truly gained any traction, despite Smith's notoriety in the state from his time as the head coach of the Chicago Bears, where he led the team to a Super Bowl appearance.
"I do think certainly recruiting was an area of concern," Whitman said. "As I studied the program, I do think we have the opportunity to build stronger connections with the state high school coaches. That's something that will be important to us as we move forward."
Whitman said he will not use a search firm to find the team's next head coach. He didn't reveal what kind of candidate he was seeking. In hiring Smith and men's basketball coach Brad Underwood, Whitman moves quietly and quickly in making a hire.
"We'll move quickly, confidentially," Whitman said. "Those are two characteristics of almost any successful search. I really believe this is one of the premier vacancies in college football this year. I think we've got an unbelievable opportunity here at the University of Illinois. Our potential for this football program, for a long list of reasons, is just wading below the surface. I think we have to find the right leader to tap into that."
Prior to getting back in the college ranks, Smith was head coach with the Bears for nine seasons and had an 81-63 record that included three NFC North championships and an appearance in the 2007 Super Bowl. He lasted just two seasons at Tampa Bay and was fired after an 8-24 record.
The Illini's best finish under Smith was fourth place in the Big Ten West Division in 2019 after leading Illinois to two of the most historic wins in school history.
He was also the defensive coordinator for the St. Louis Rams when the Rams went to the Super Bowl in 2002.
---
GALLERY: A look at the career of Lovie Smith
Big Ten Media Days Football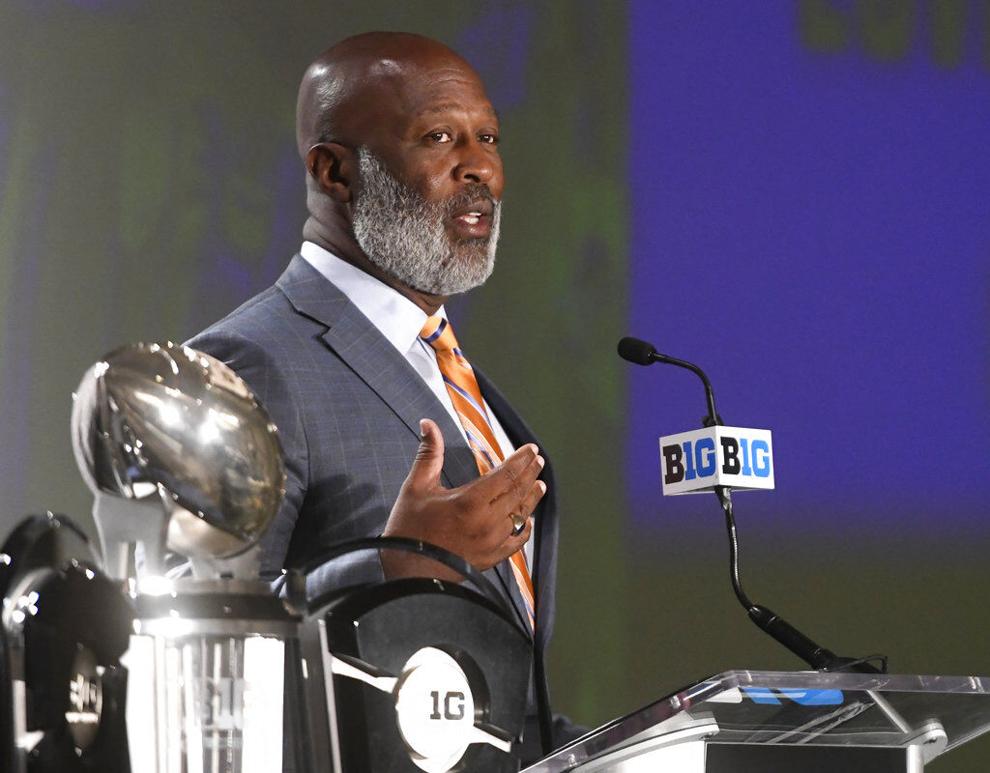 Big Ten Media Days Football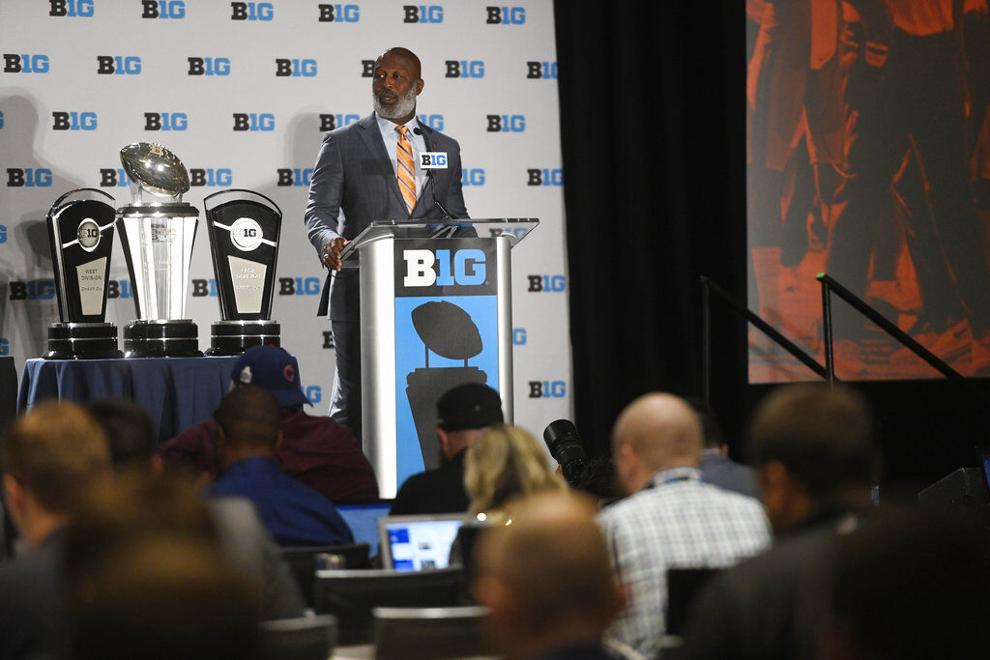 Big Ten Media Days Football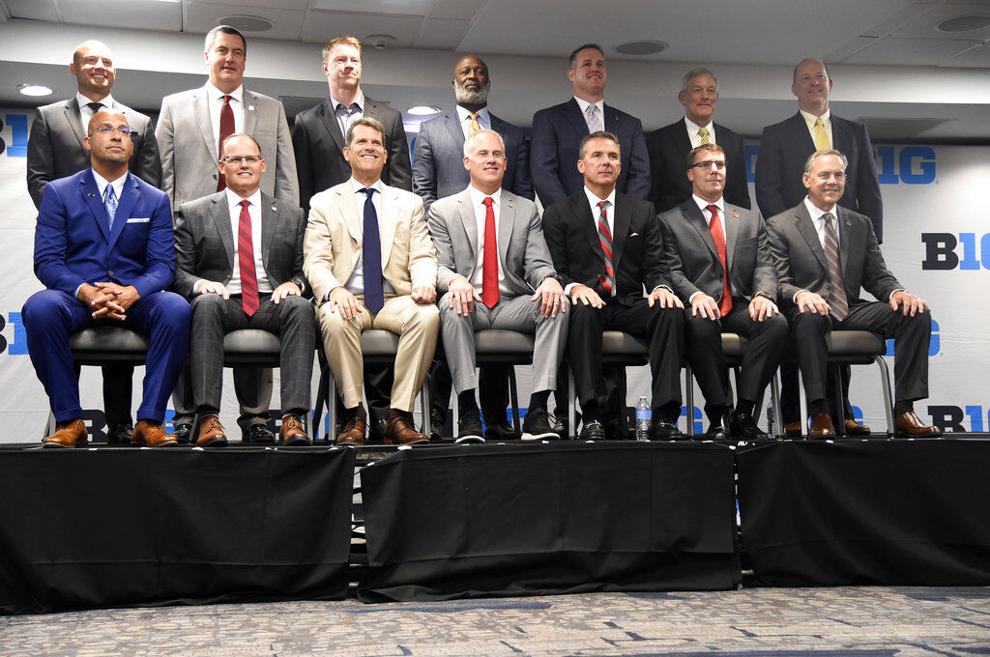 Rutgers Illinois Football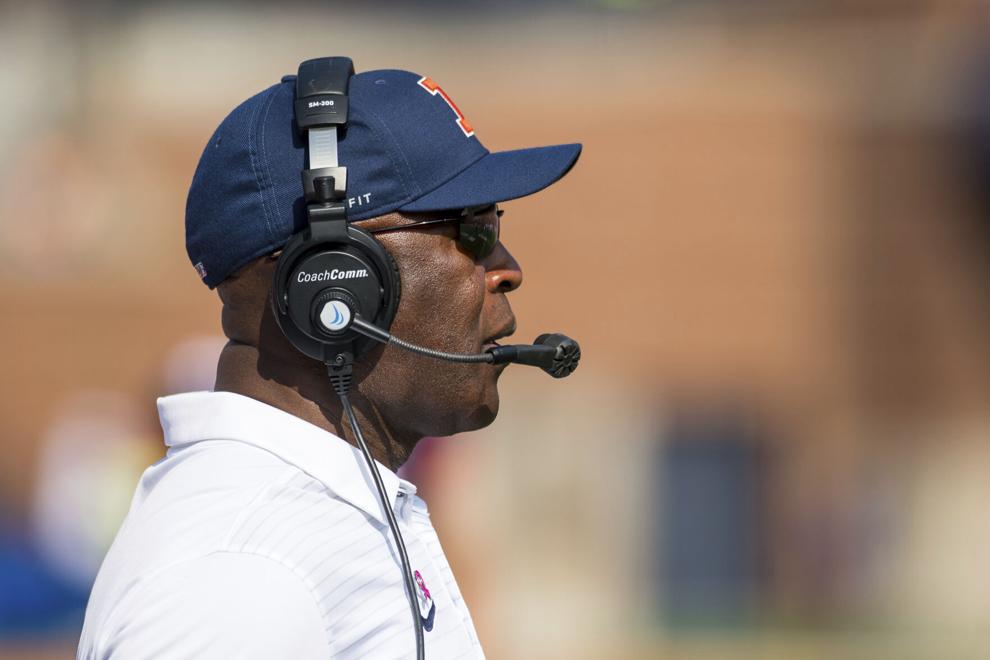 Lovie Smith for Tupper column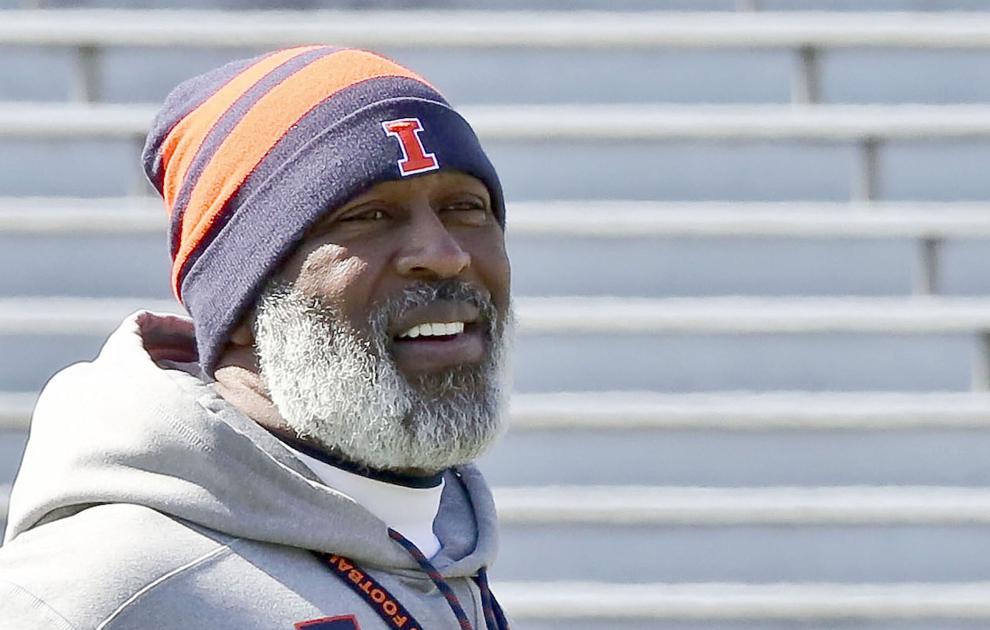 Illinois Iowa Football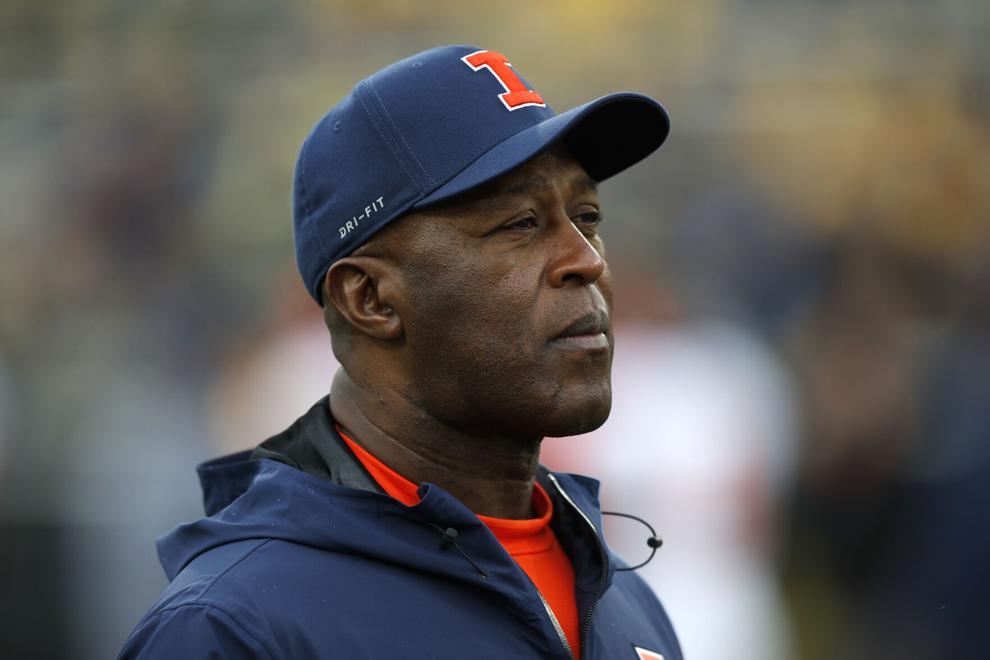 Lovie Smith for recruit story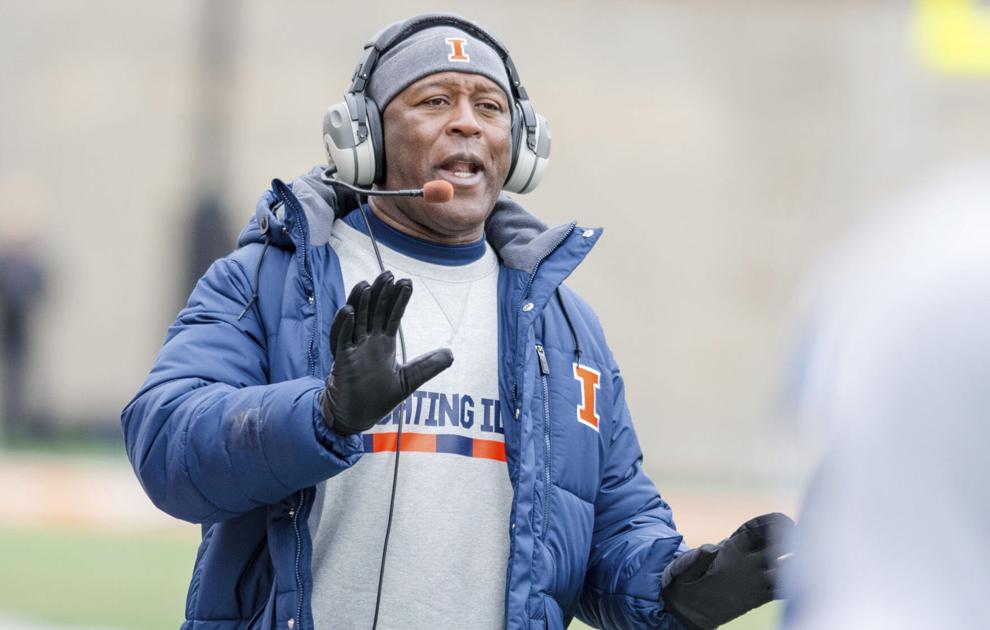 Buccaneers Rams Football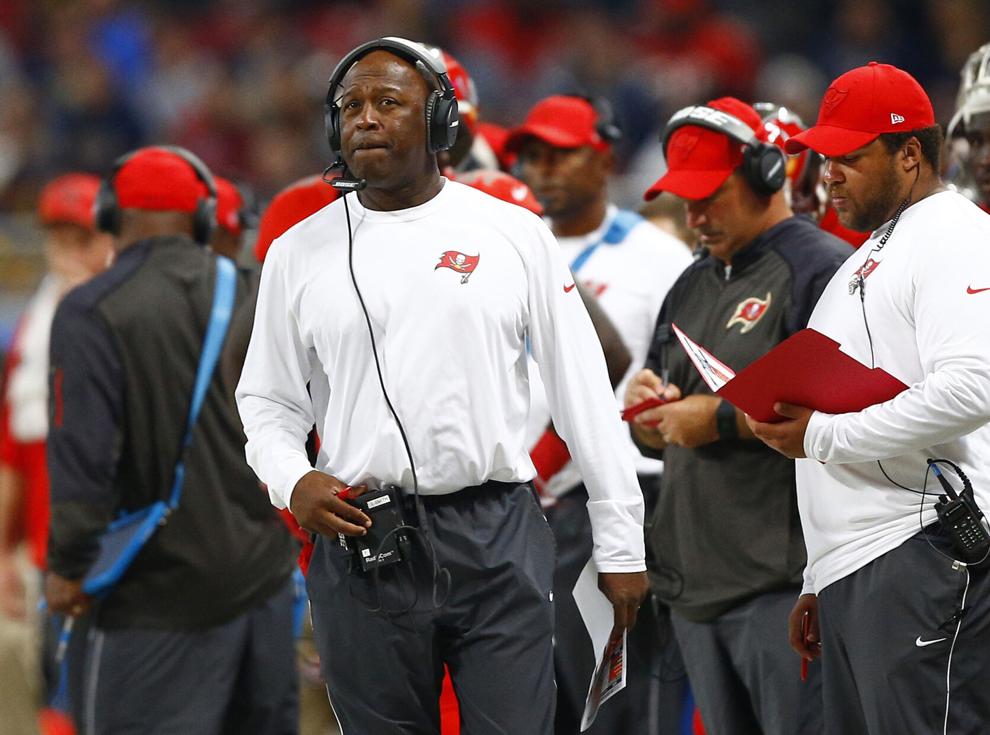 Lovie Smith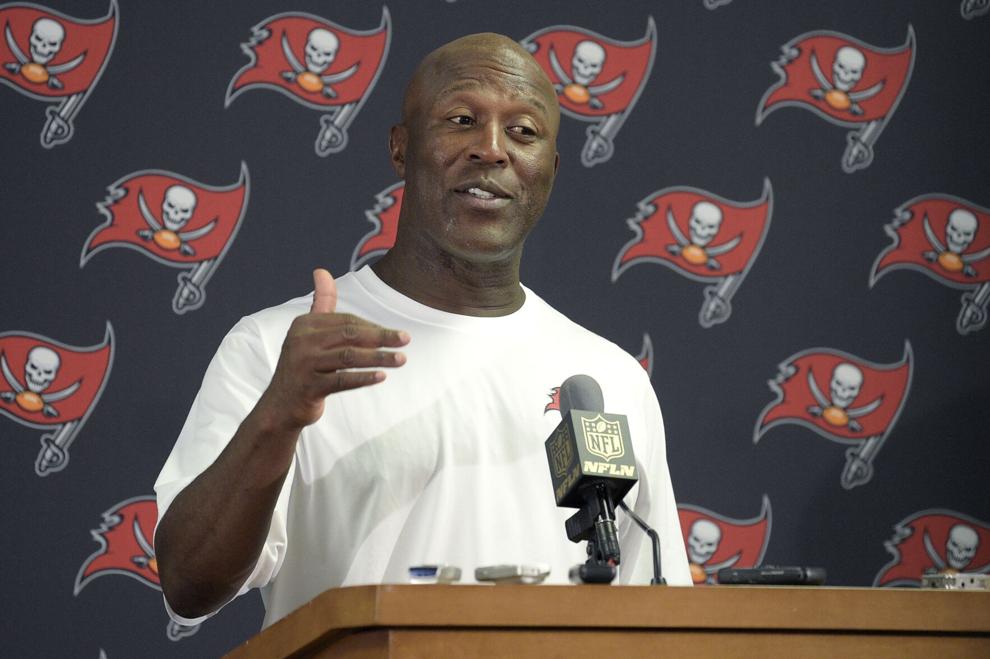 Lovie Smith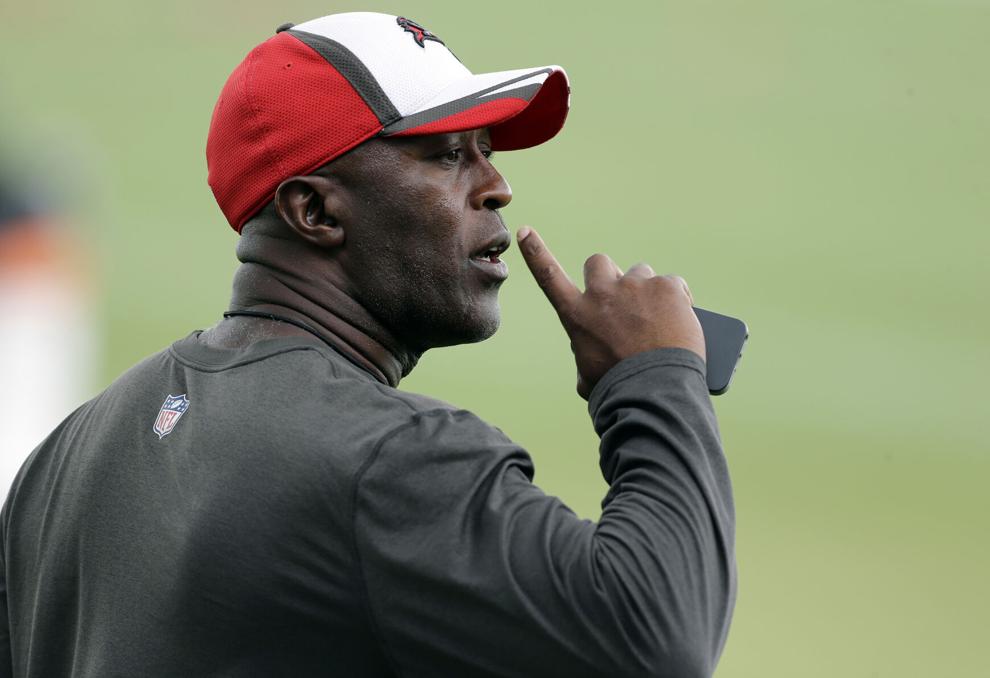 Lovie Smith
Giants Buccaneers Football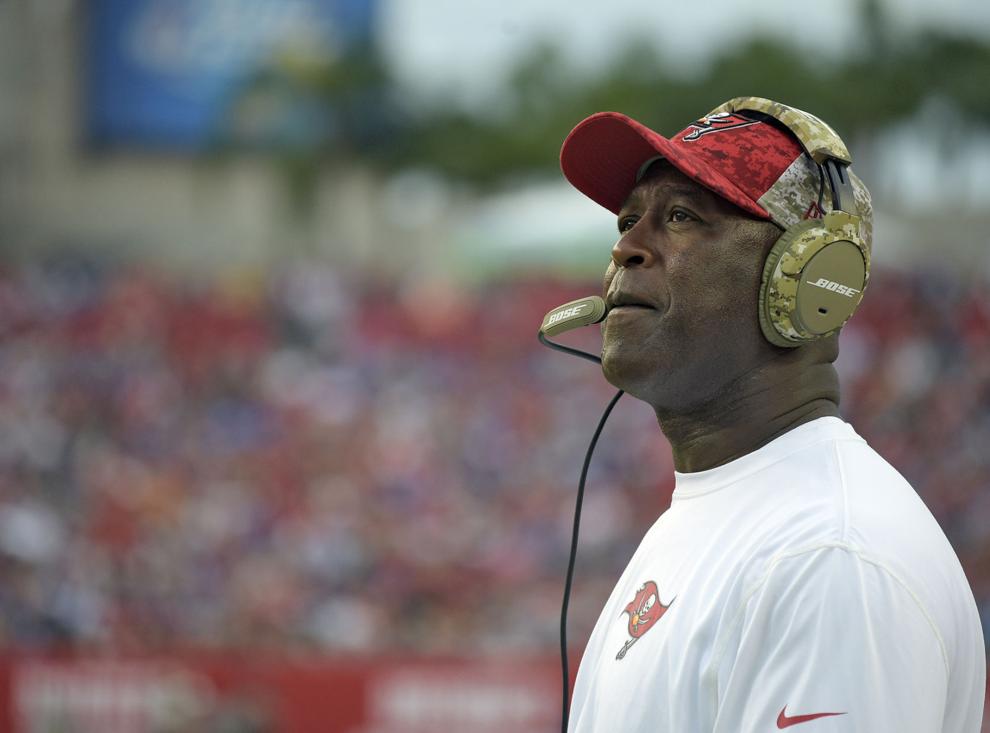 Big Ten Fired Up Foes Football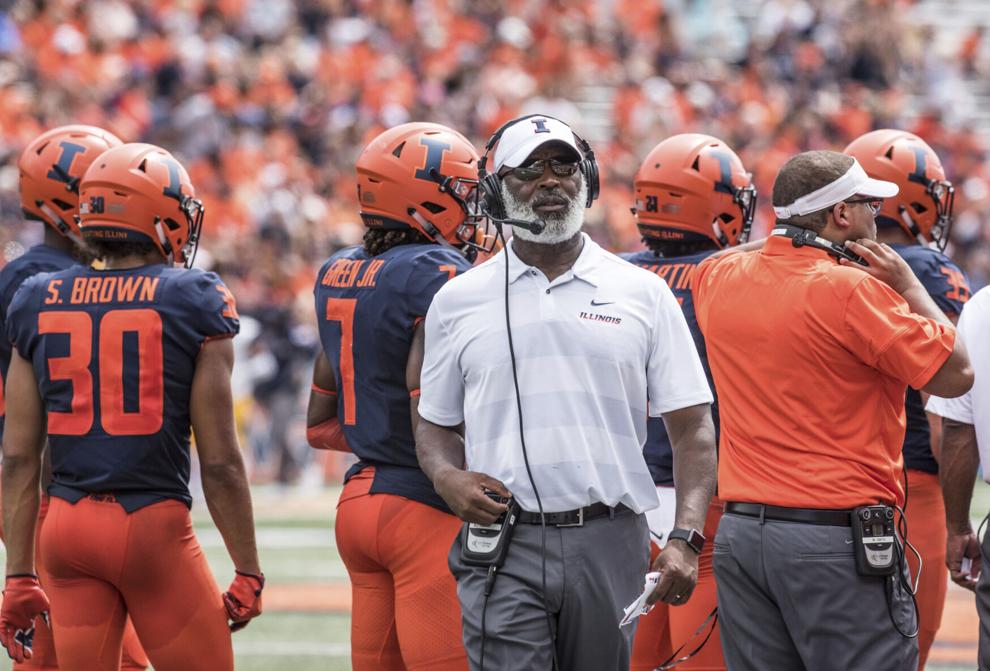 Colton and Lovie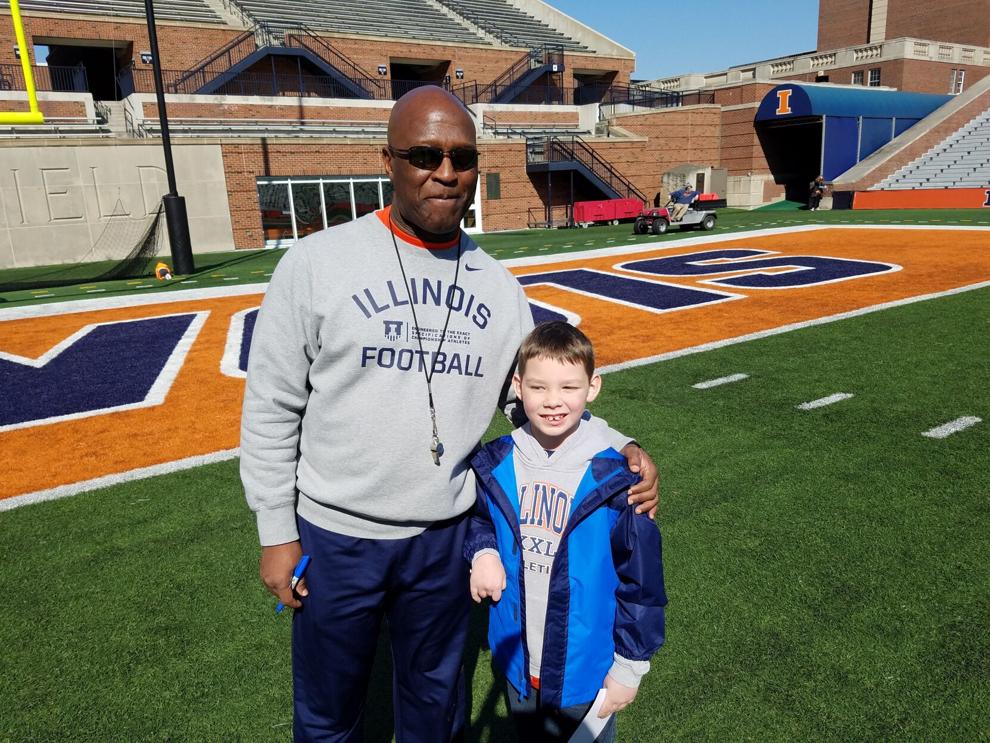 Purdue Illinois Football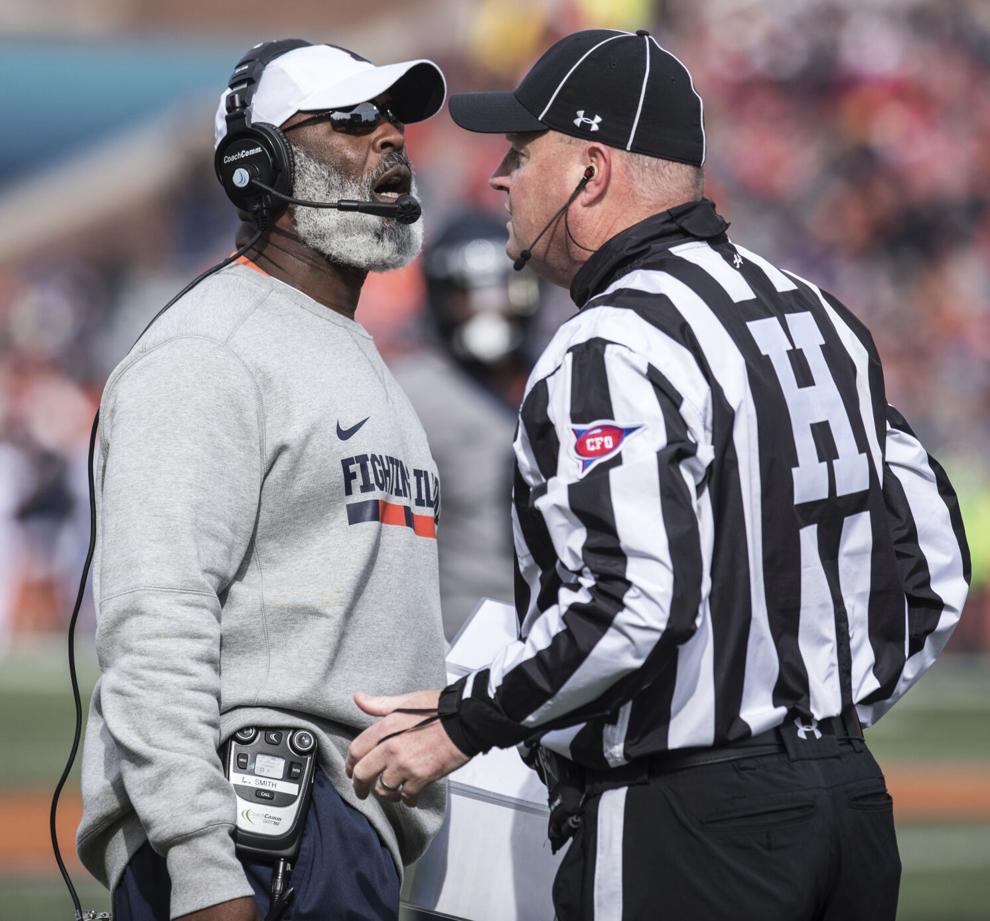 Illinois-Wisconsin Preview Football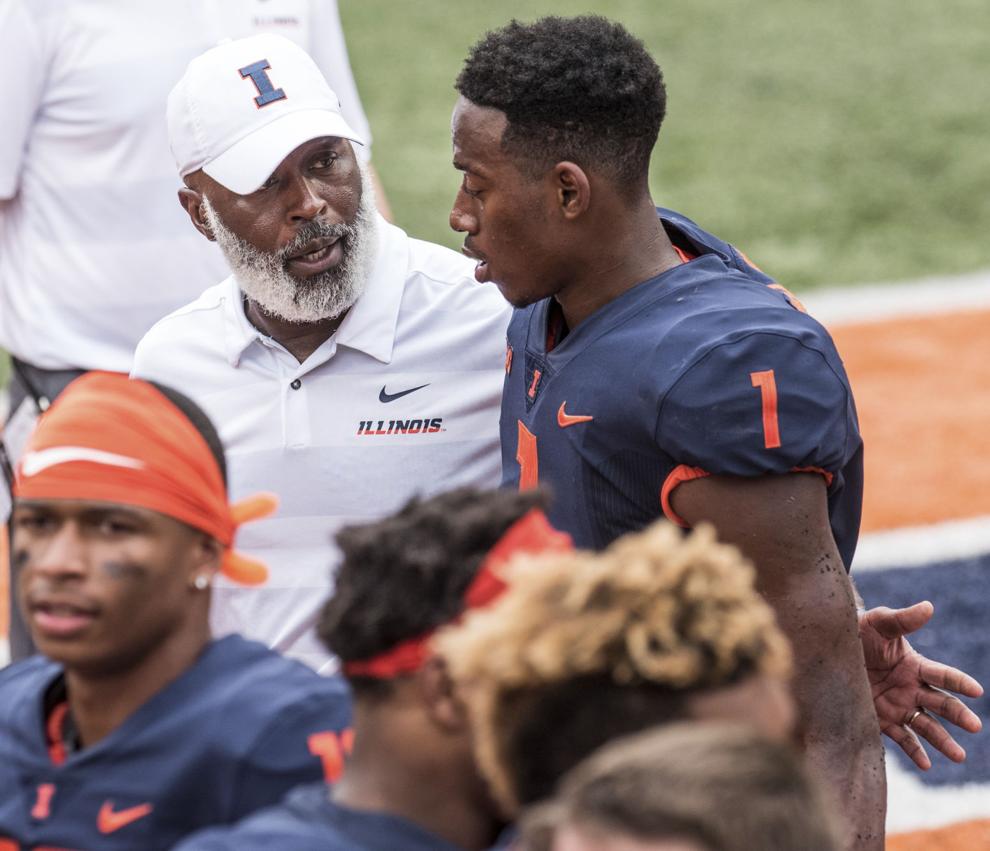 Iowa Illinois Football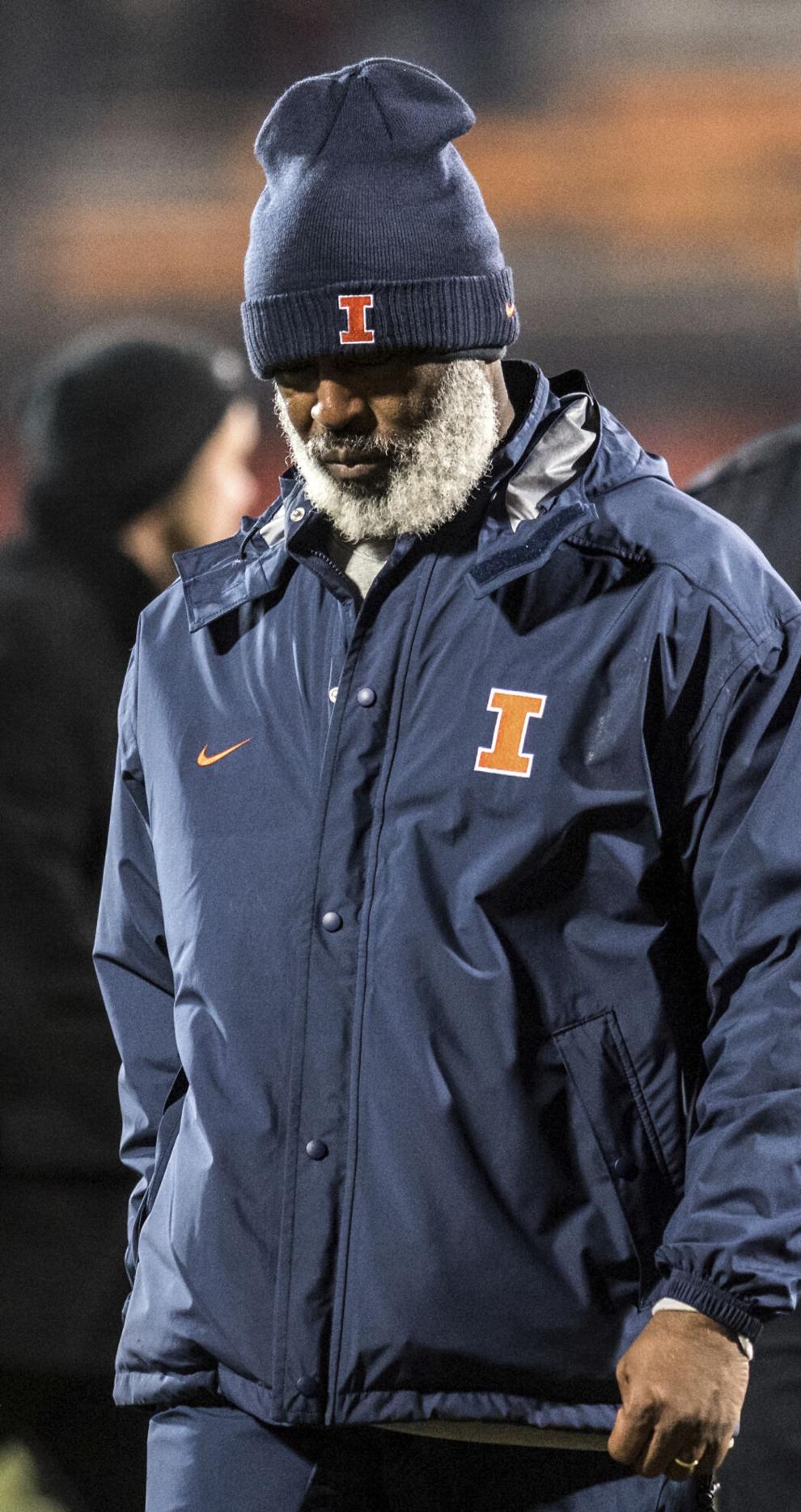 Iowa Illinois Football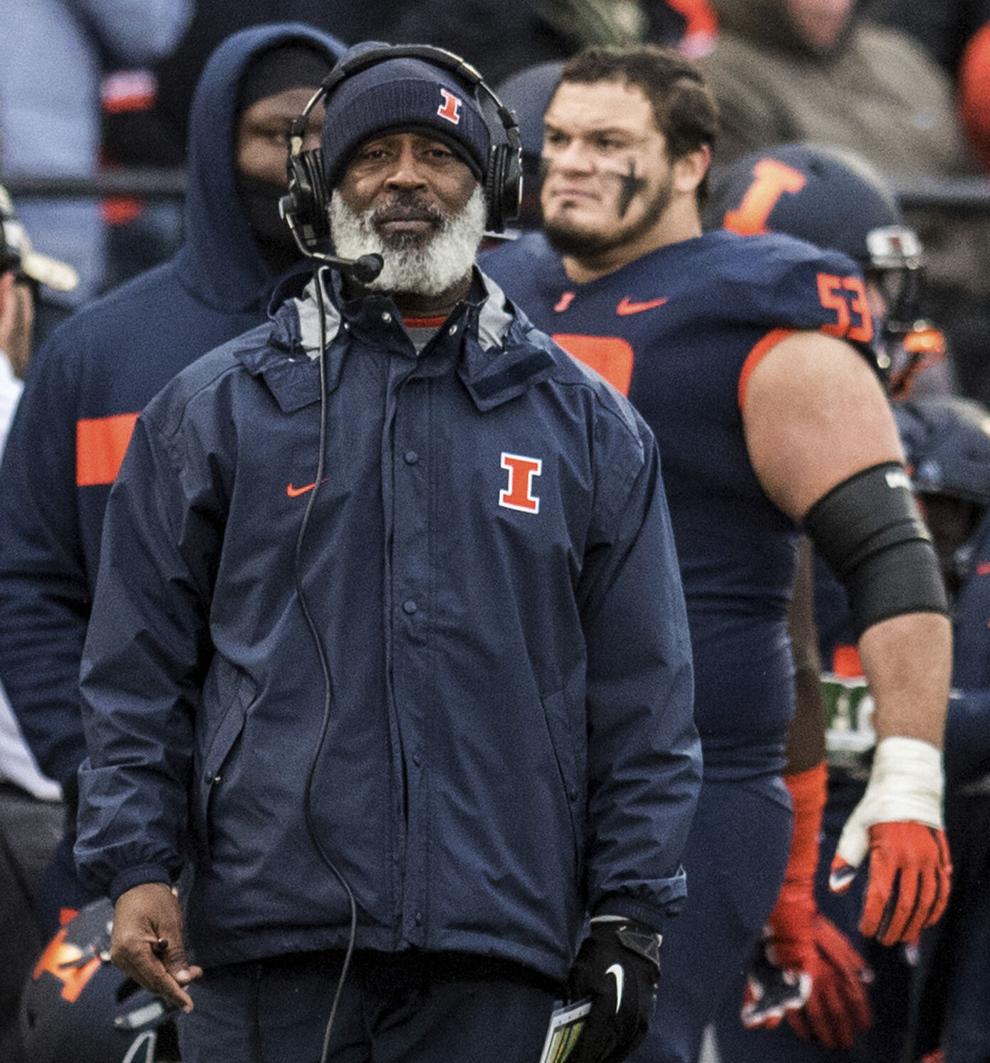 Illinois Northwestern Football
Obit Michael McCaskey Football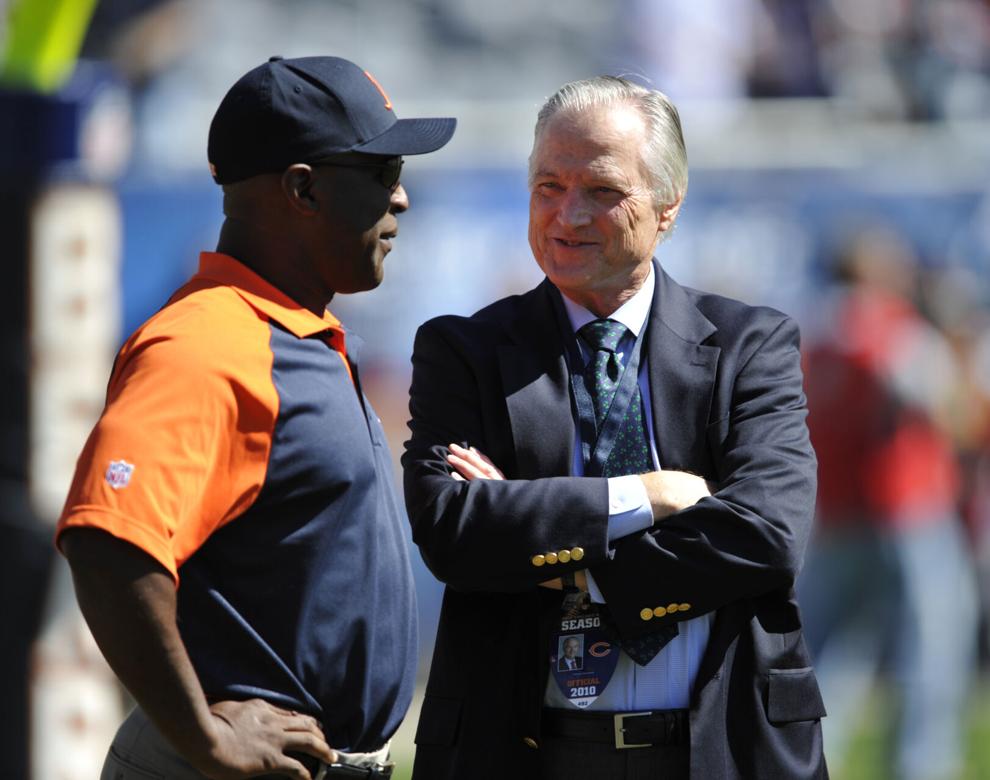 Redbox Bowl Football (copy)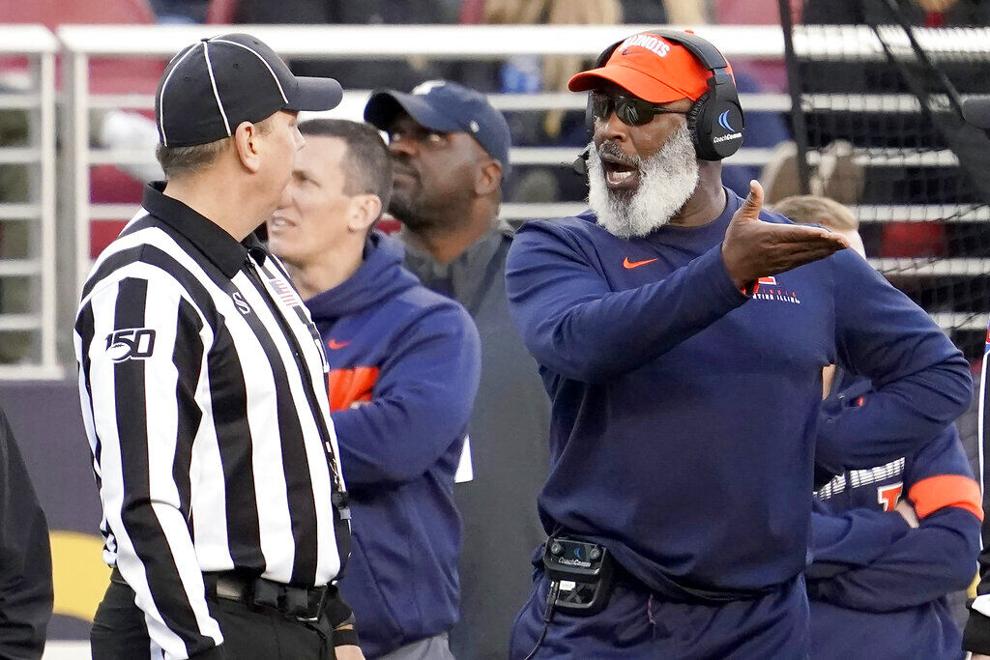 Lovie Dele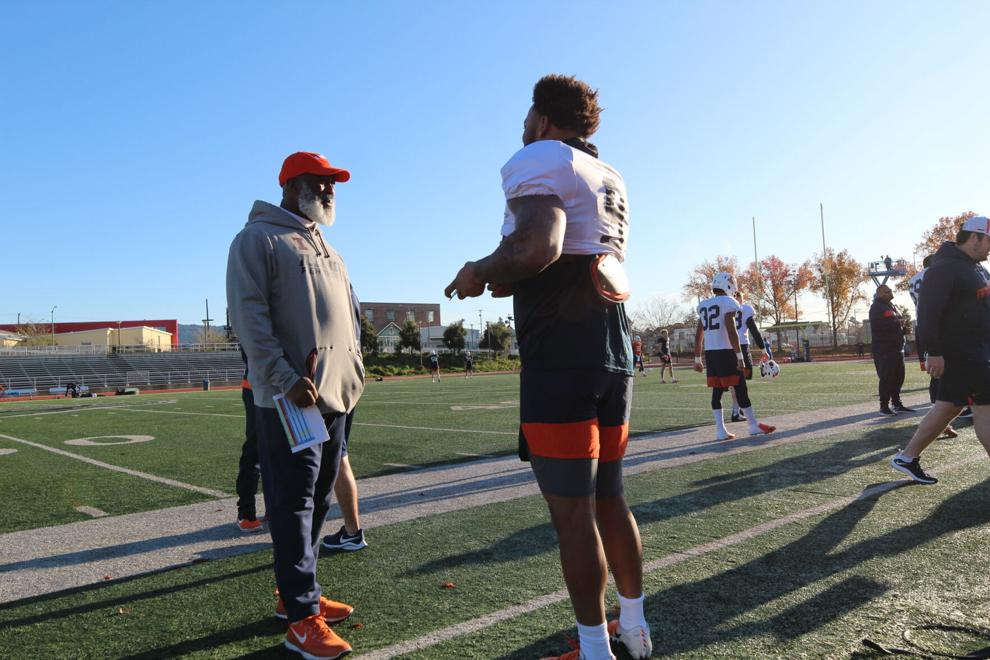 Lovie (copy)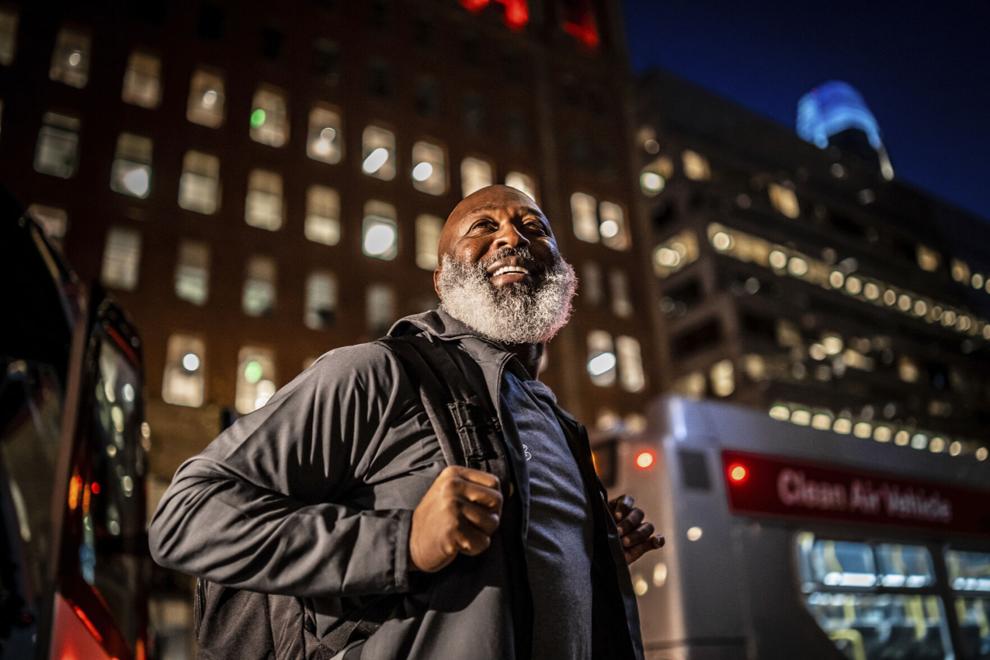 Illini Northwestern 11 11.30.19.JPG (copy)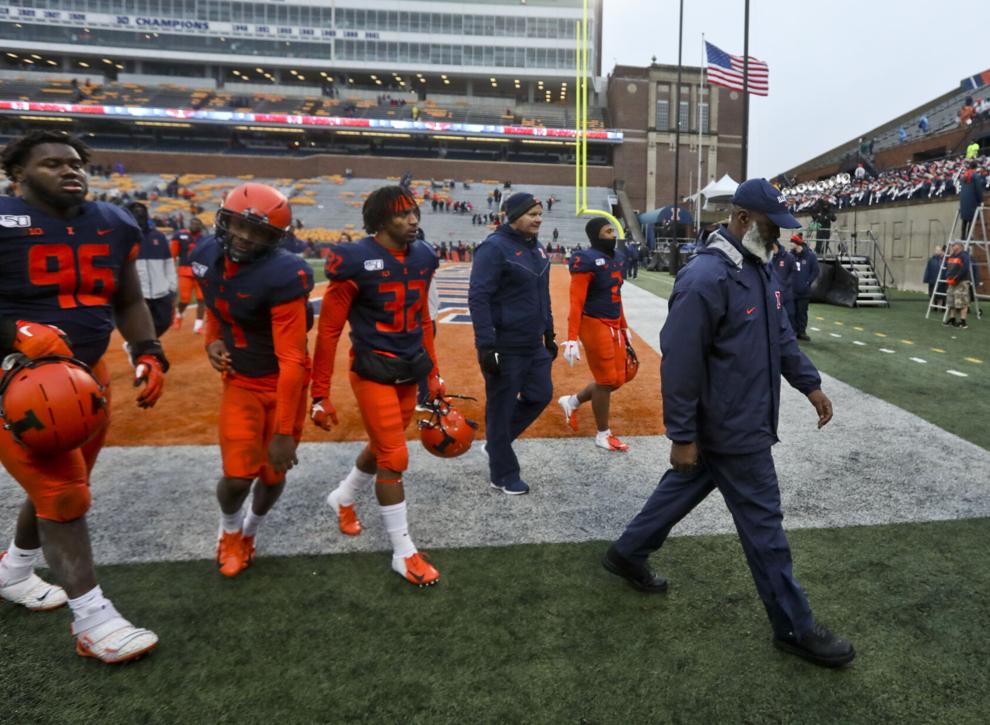 Illini Northwestern 3 11.30.19.JPG (copy)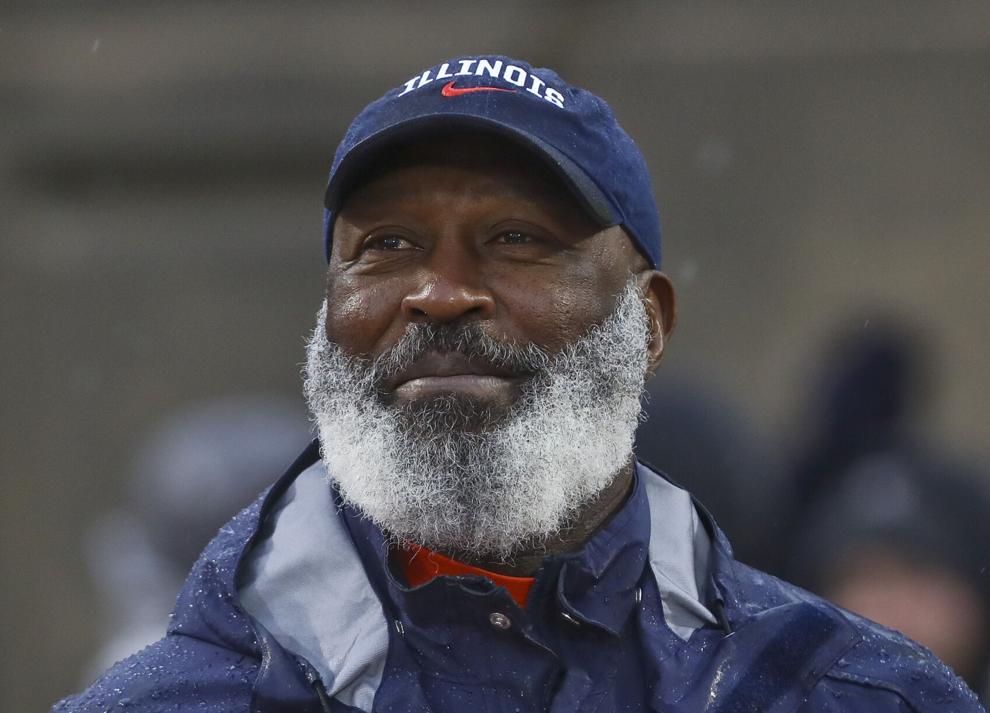 Illinois Iowa Football (copy)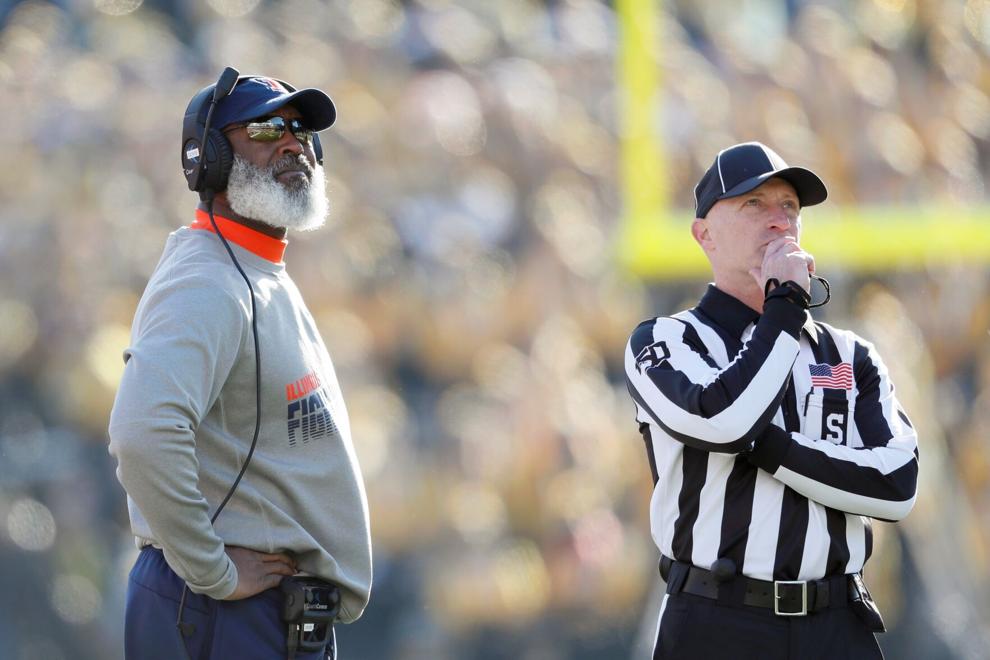 Illinois Michigan St Football (copy) (copy)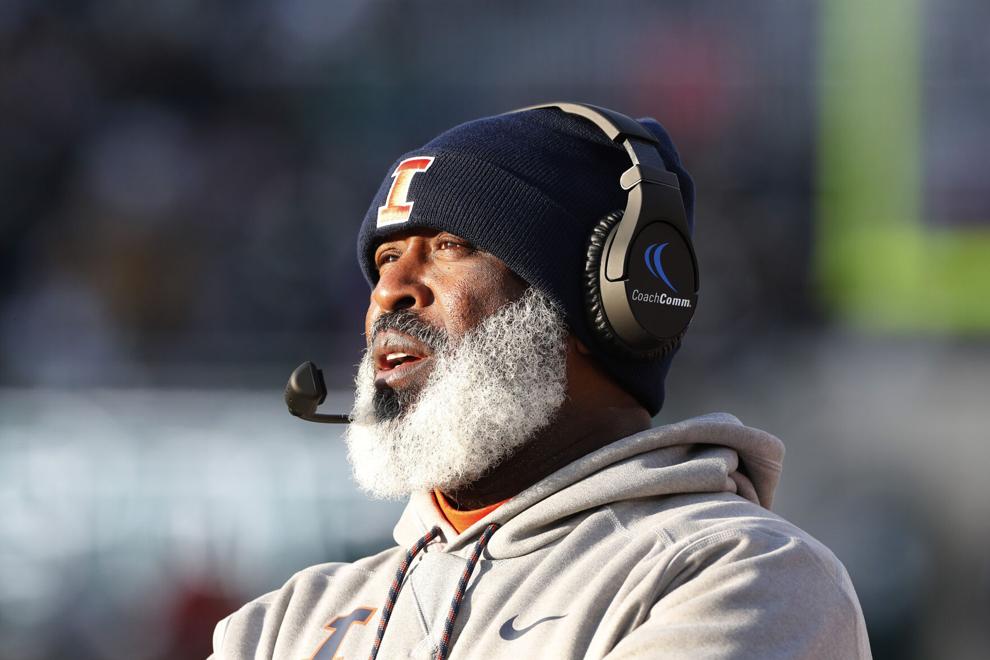 Illinois Purdue Football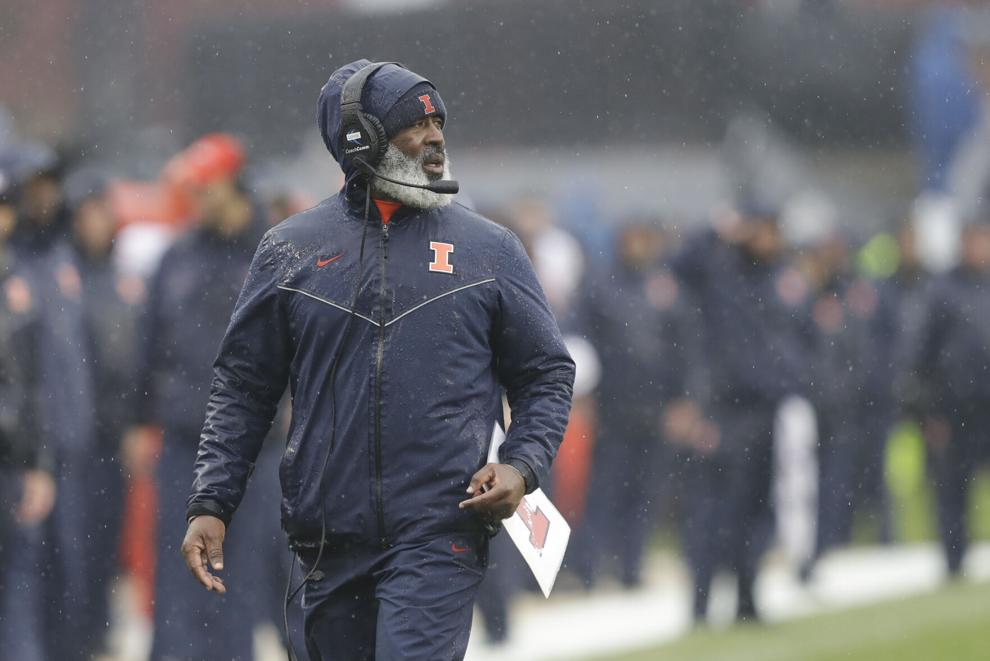 Illinois UConn Football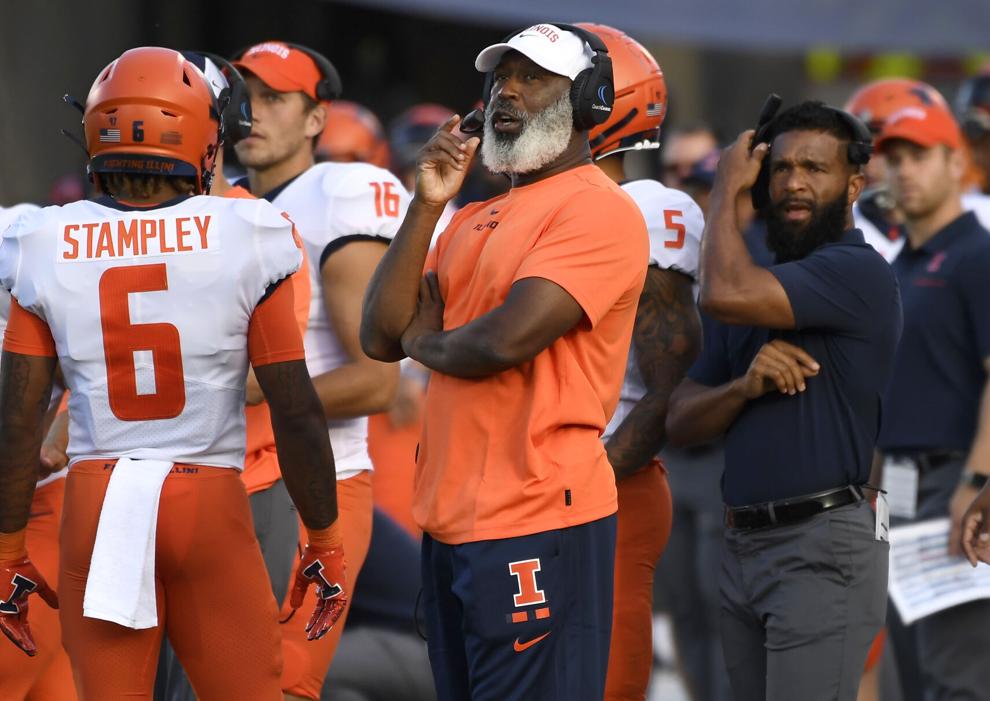 Big Ten Media Days Football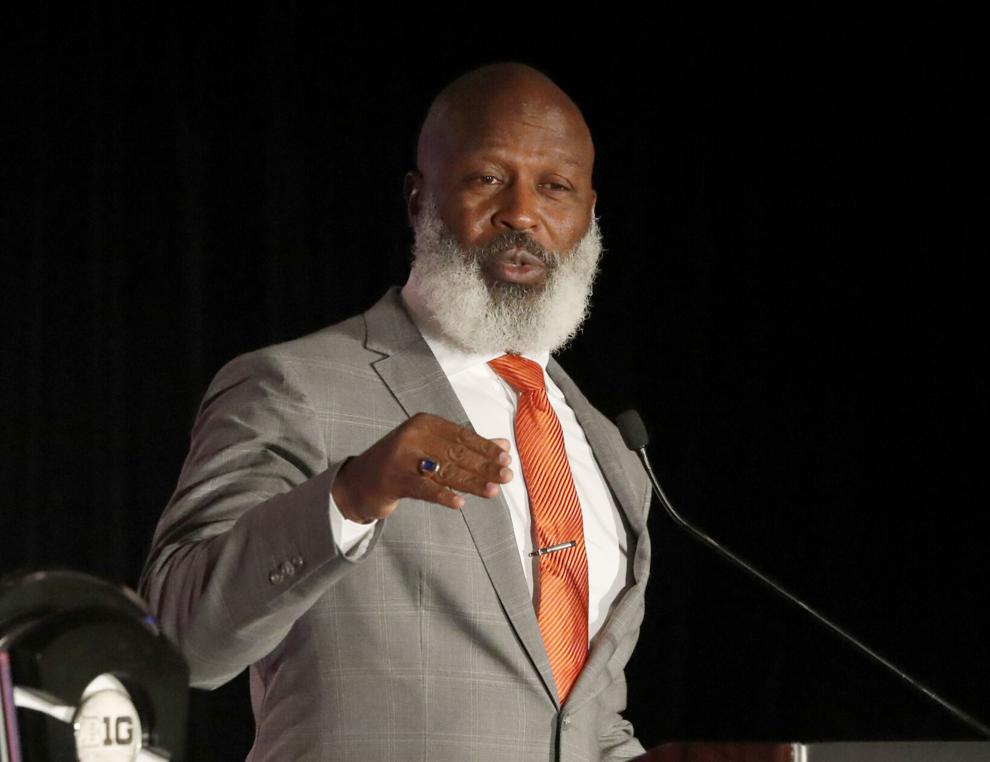 Lovie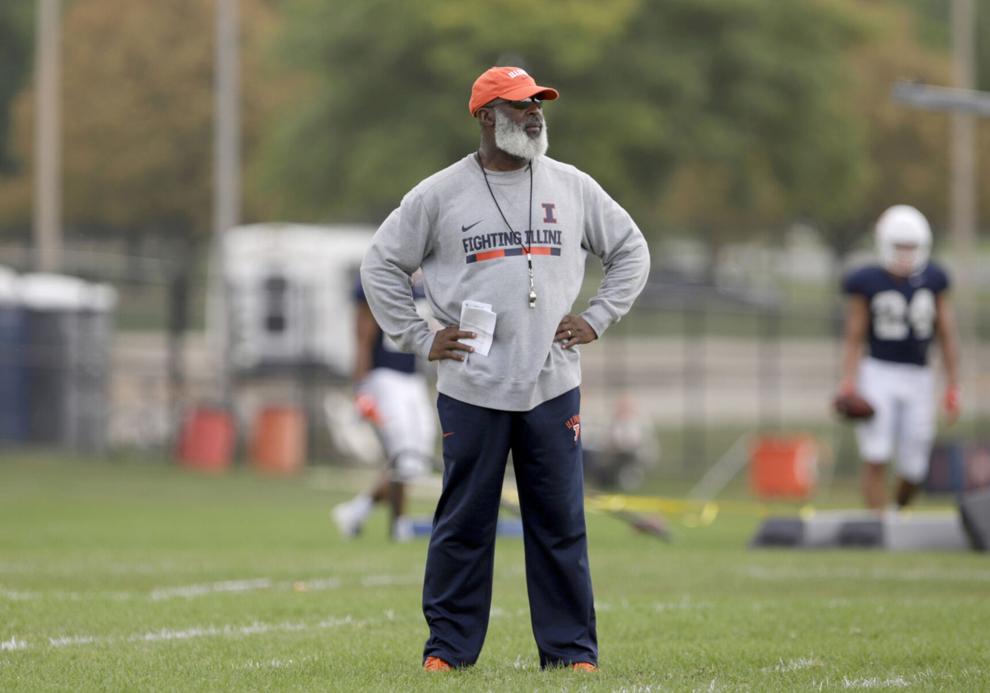 Lovie Smith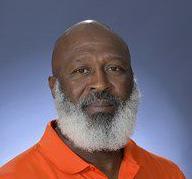 Smith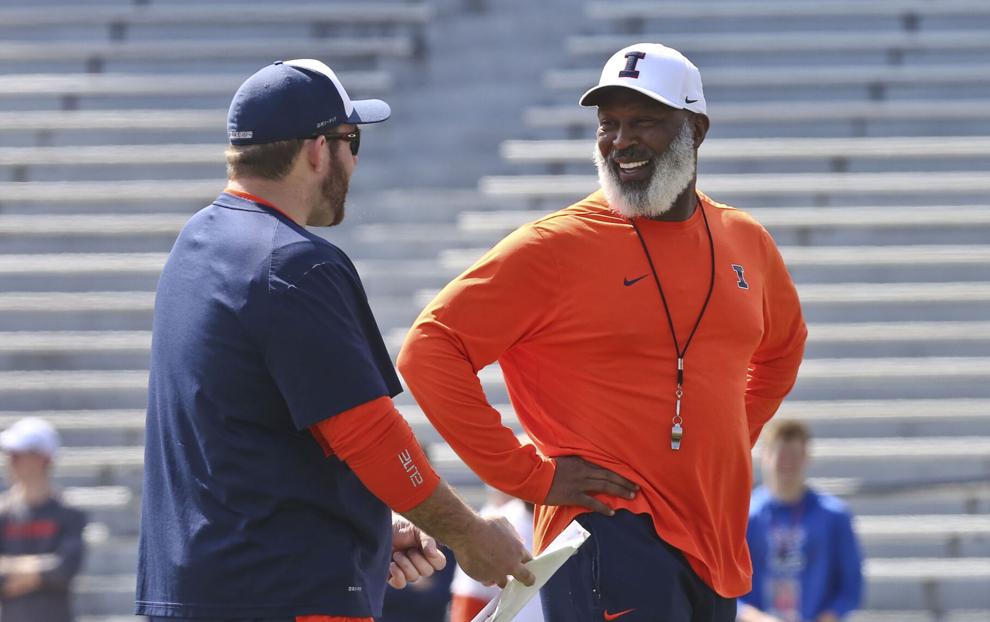 Big Ten Media Days Football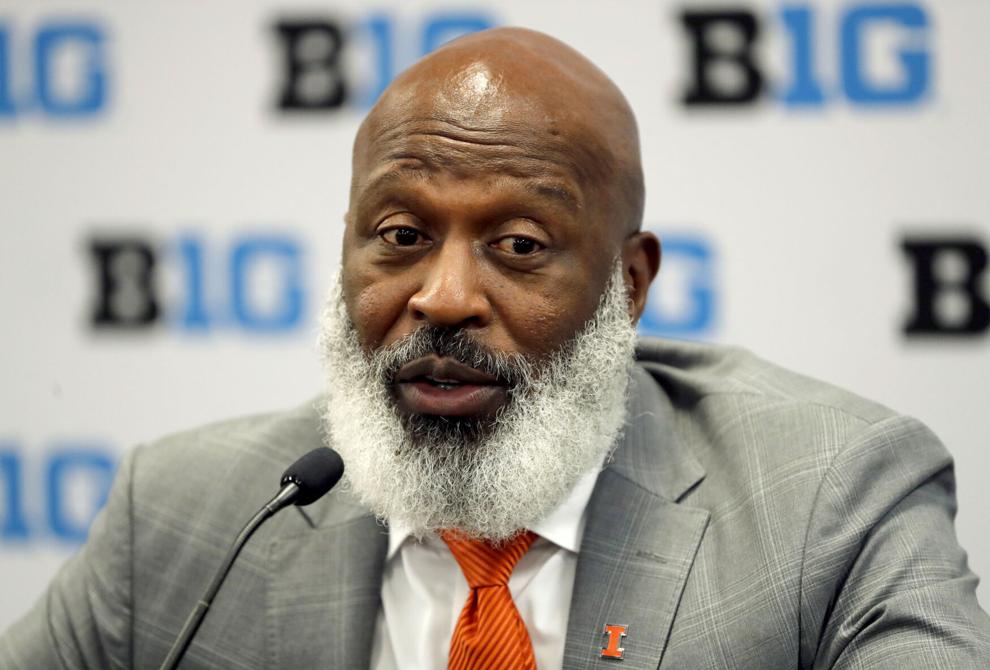 Lovie Smith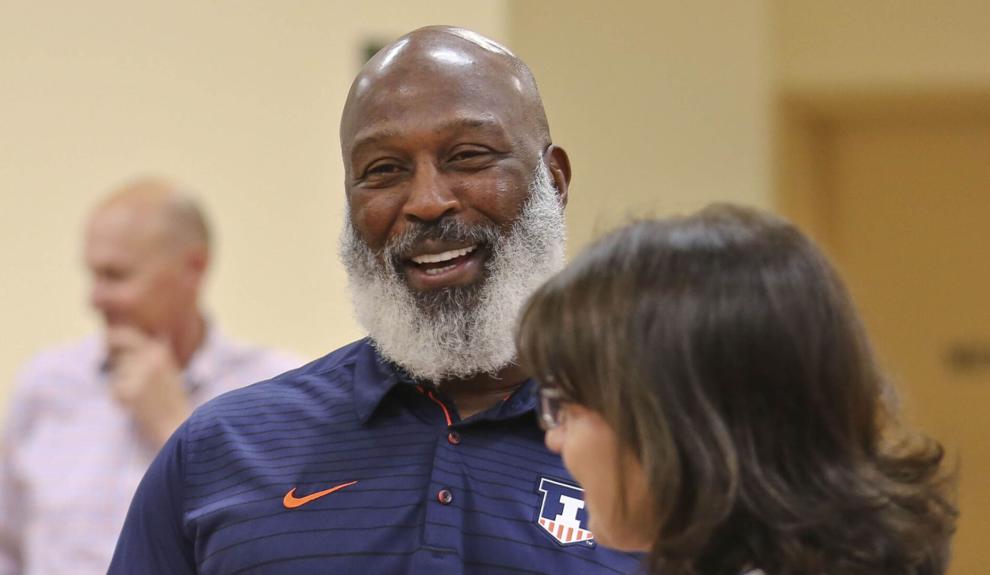 DOMINANT Borders_Ramona 6 5.14.19.JPG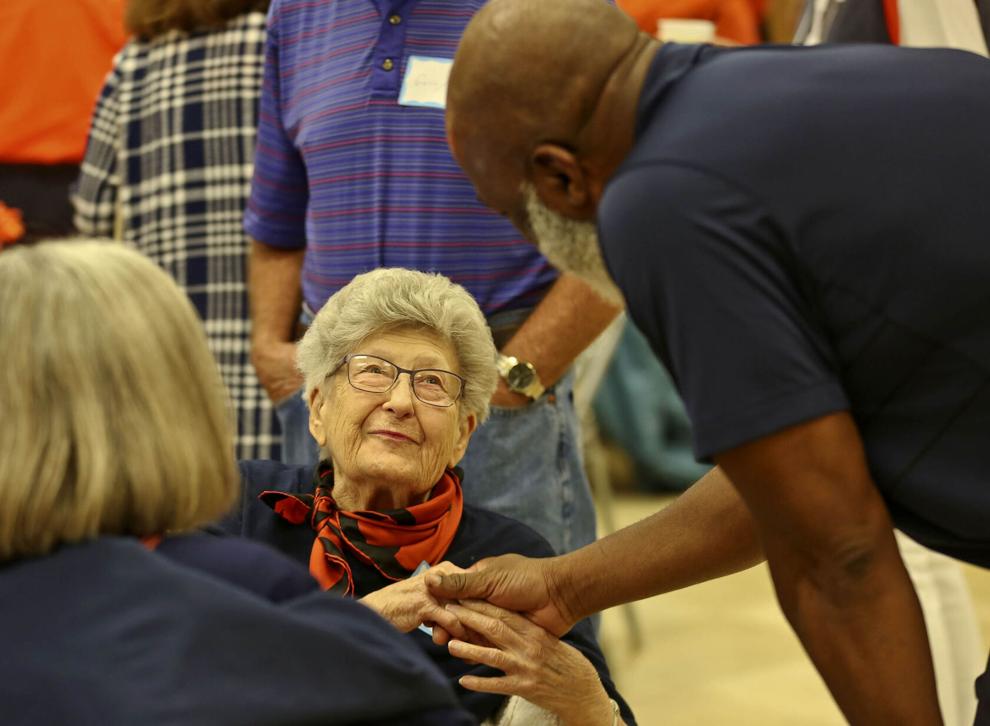 Borders_Ramona 8 5.14.19.JPG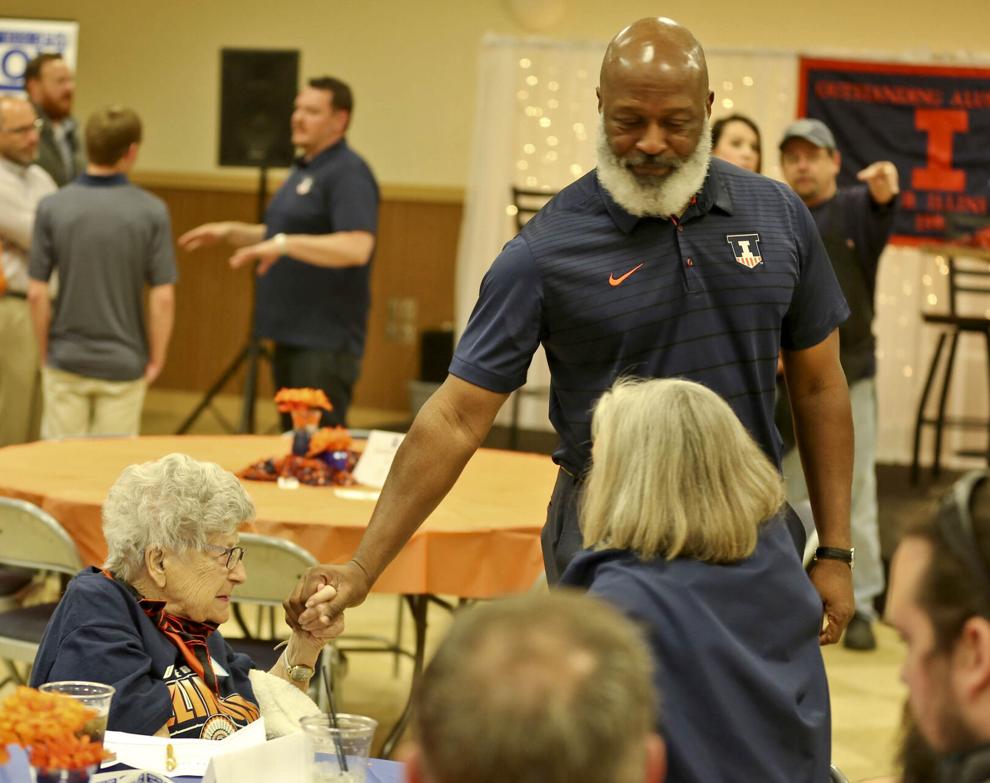 SECONDARY Smith_Lovie 1 5.14.19.JPG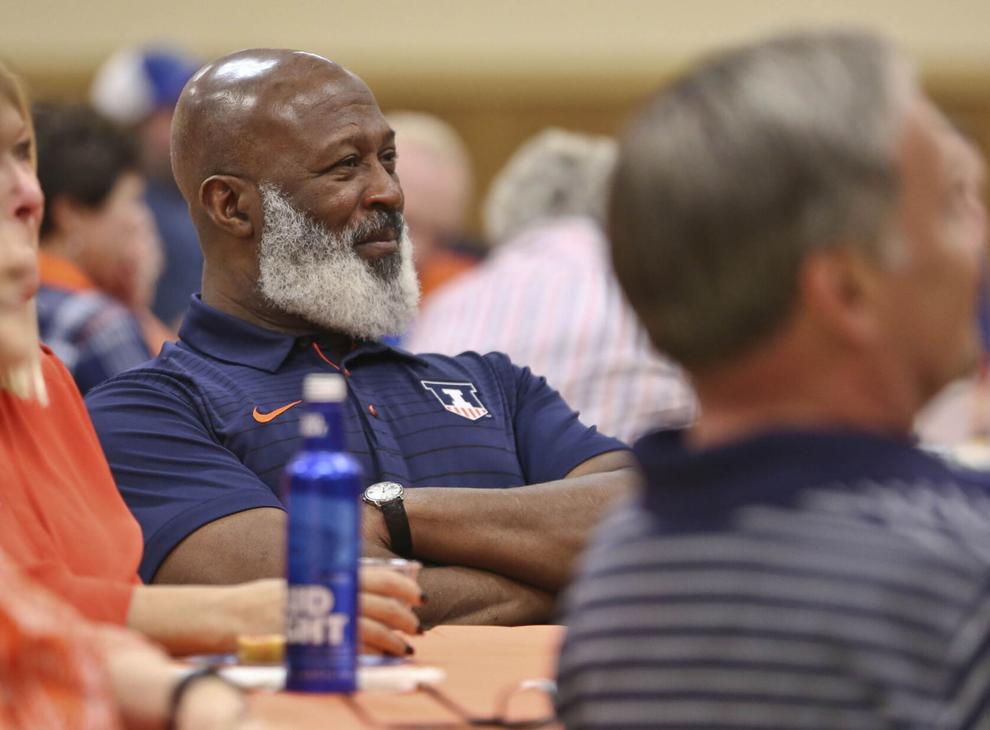 Smith_Lovie 9 5.14.19.JPG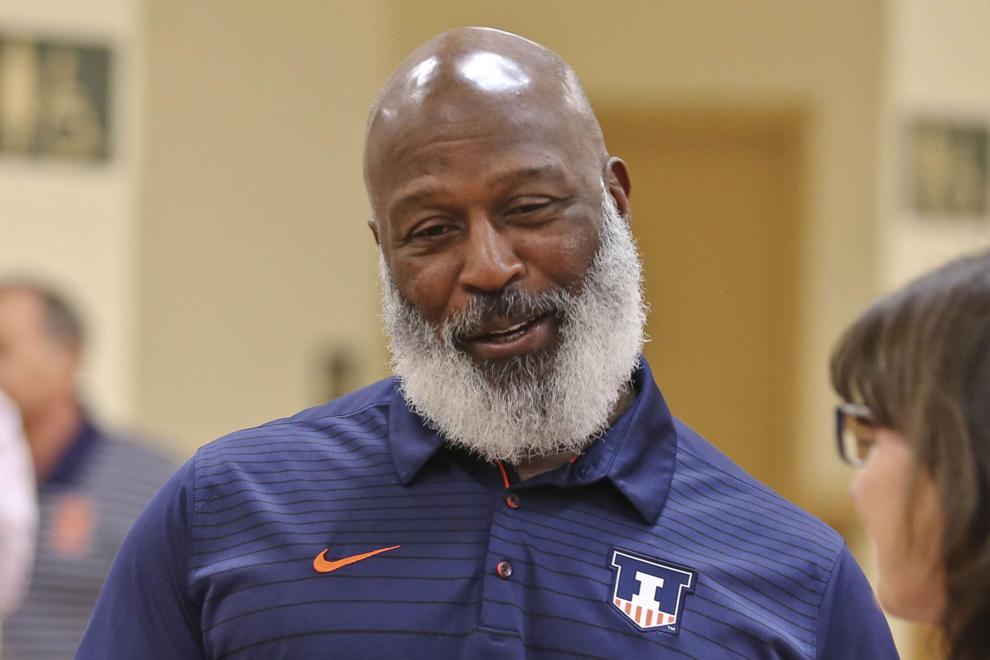 Smith_Lovie 2 4.06.19.JPG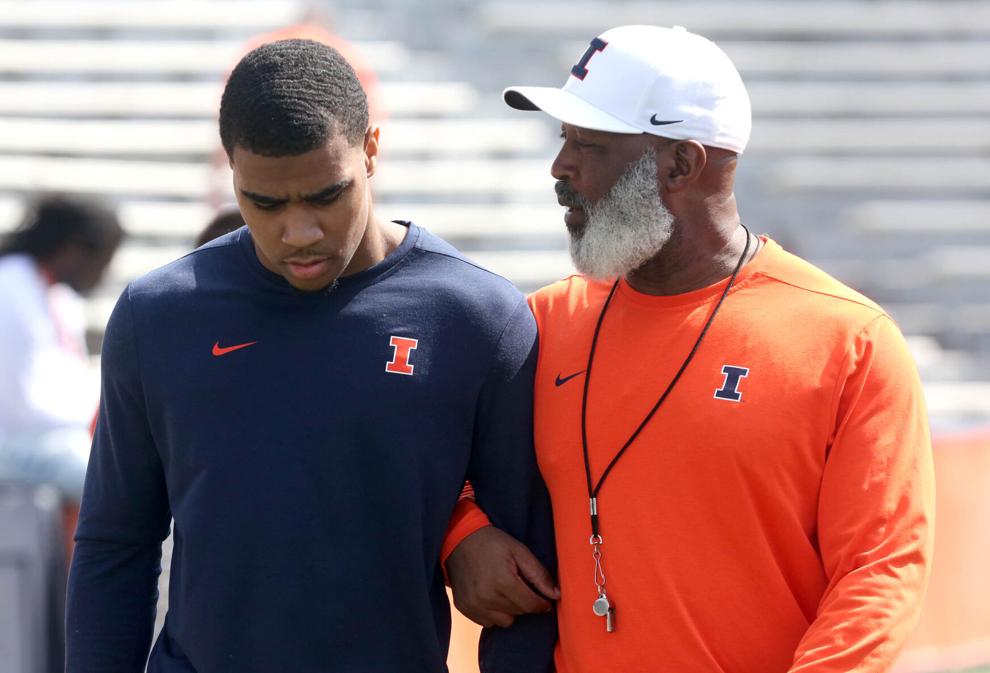 Smith_Lovie 4.06.19.JPG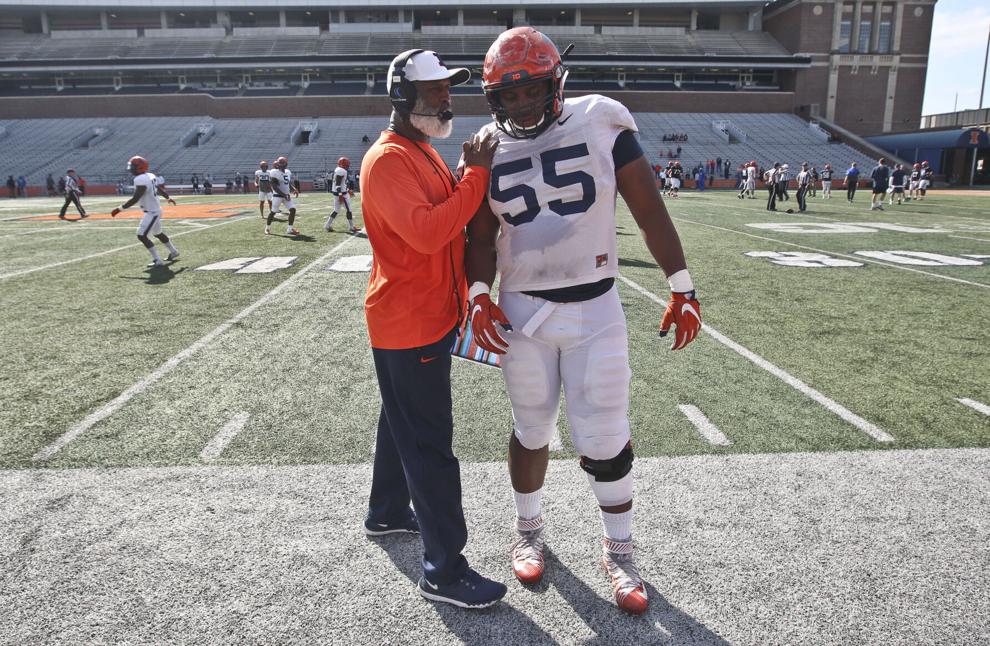 Minnesota Illinois Football (copy)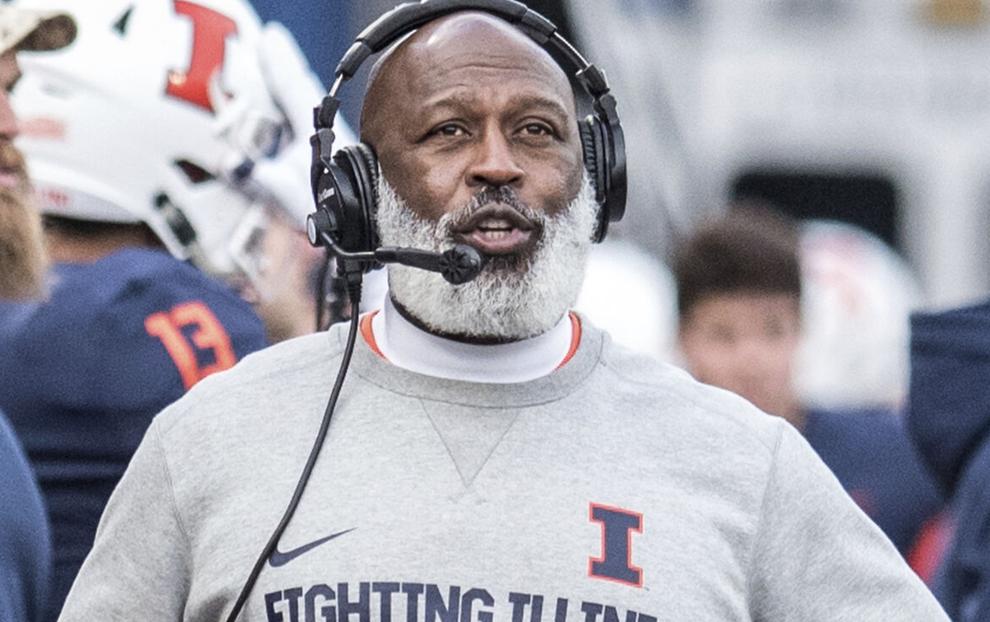 Illinois Maryland Football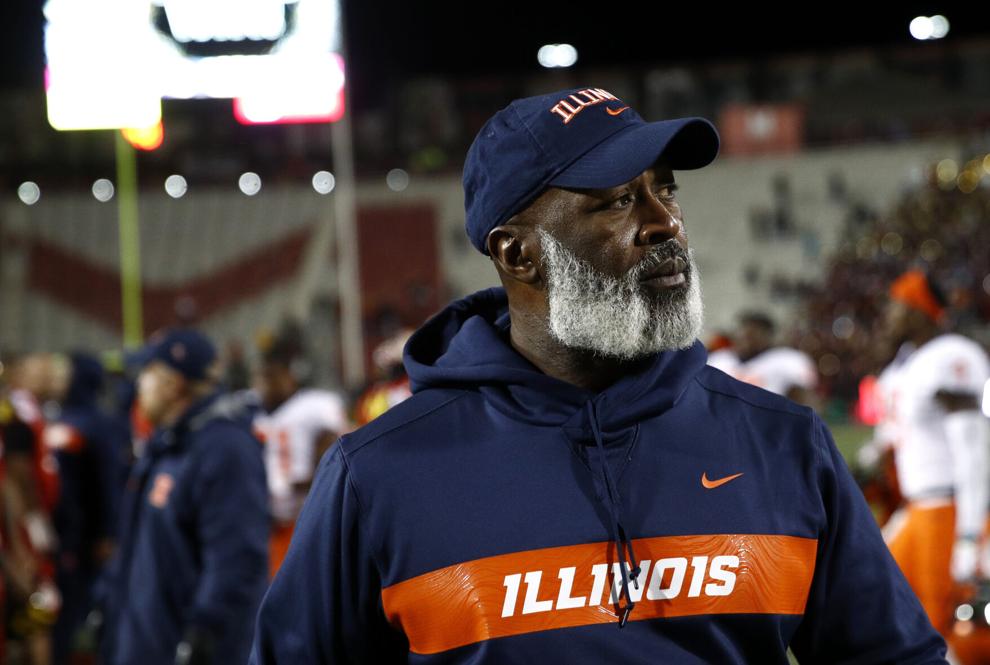 Lovie Smith 1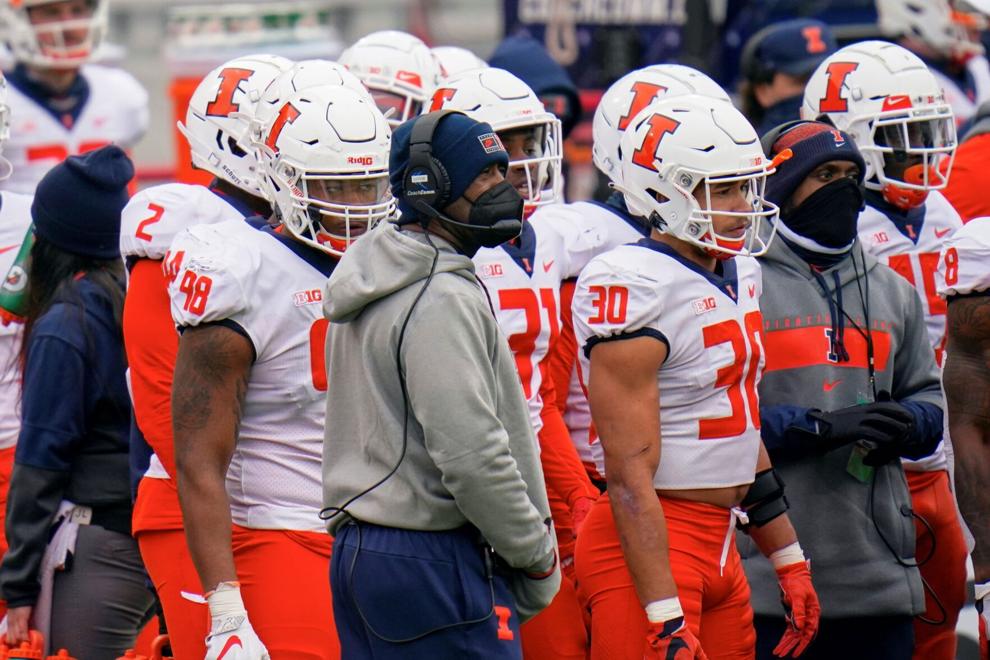 Smith_Lovie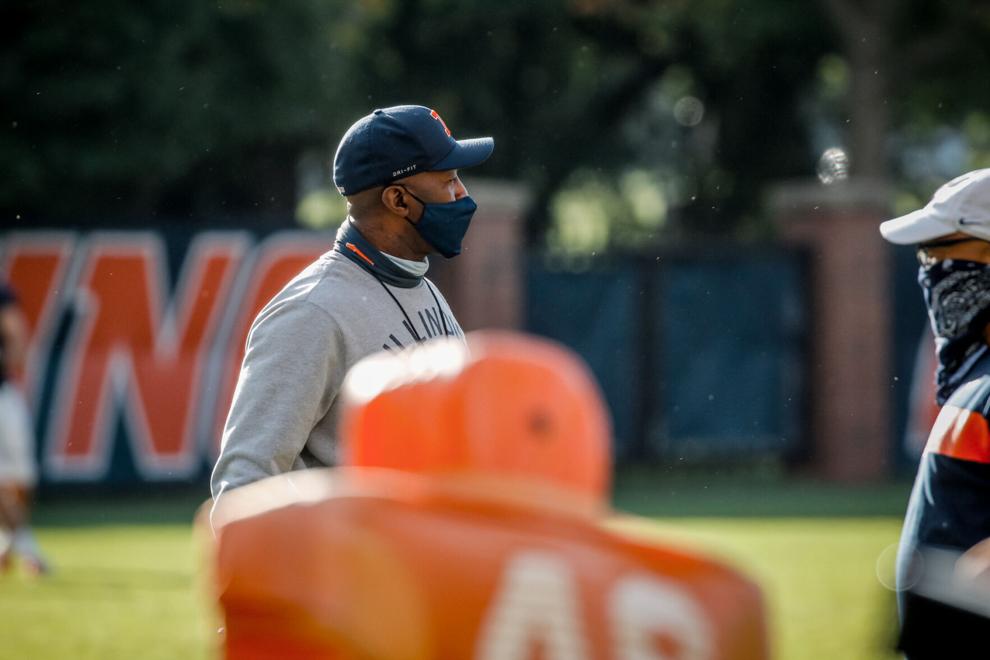 Lovie Smith.jpg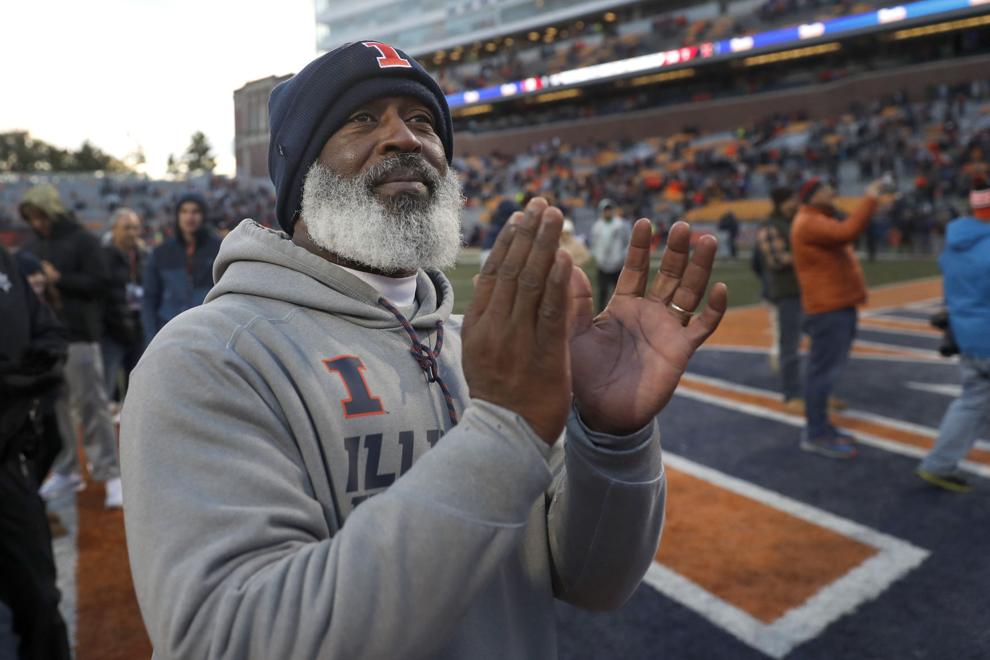 Contact Joey Wagner at (217) 421-6970. Follow him on Twitter: @mrwagner25