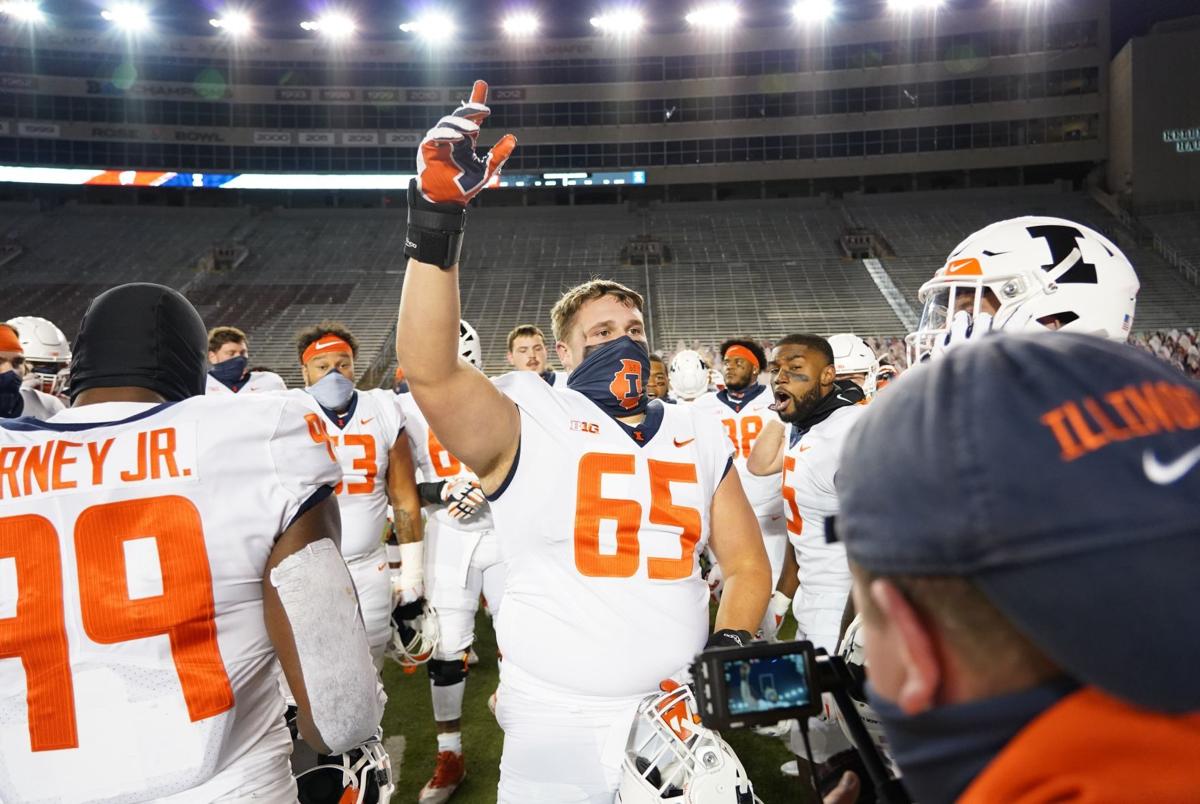 That meant Kramer was out for two weeks — against Purdue and Minnesota — and so was kicker James McCourt and defensive back Christian Bobak, per CDC contact tracing protocols. A positive test result for tight end Griffin Moore also sidelined quarterback Isaiah Williams, linebacker Shammond Cooper and defensive lineman Keith Randolph Jr. to contact tracing protocols.
"It kind of hit me like a brick wall," Kramer said on Monday. "Not much I could really do about it. Obviously I was super disappointed when it happened because I wasn't going to be able to be out there with the team. I kind of looked at (teammates) (Kendrick Green), (Vederian Lowe), (Alex Palczewski) and some of the older guys in the room and said, 'You guys step up and do whatever you can to win these next two games.'"
Kramer and the rest of the players out for contact tracing protocols self-isolated in a hotel, but joined Zoom meetings and were able to work out in the Smith Center, after the team. Aside from Zoom meetings and game film, what was there for Kramer to do while quarantined in a hotel for two weeks?
"Played some Xbox, slept a lot and that's about it," Kramer said. "Can't really do much. I rewatched 'The Office' once. Got a lot of time, a lot of time."
Kramer returned to his starting center spot in Saturday's win against Rutgers, which allowed Green to move back to his left guard position.
"It was a tough two weeks kind of watching from the hotel room," Kramer said. "Obviously that didn't go as planned and as I wanted. You've got to kind of roll with what happens now due to coronavirus and try to do the best you can when you come back."
After two weeks, the offensive line was temporarily whole again, before Palczewski suffered an injury in the first half, prompting Julian Pearl to play at right tackle. The line paved the way for 338 rushing yards and 442 total yards in a 23-20 win over the Scarlet Knights for the first win of the season. More than anything, it gave Illinois its core offensive line unit back.
"In this age and era with COVID, we got a little bit of normalcy for us having Doug back at center," offensive coordinator Rod Smith said. "KG did a good job at center the few weeks Doug was out. Obviously trying to get back to what we were used to, having some more stability up front."
That's not to say the two weeks were easy inside that hotel room. Kramer was angry at first. He'd done things by the book, followed protocol, socially distanced and wore a mask, then one positive test sidelined four players who had done everything right. All the while, Illinois was struggling on the field.
"It's just kind of the way it has to be," Kramer said. "You can do all the right things, and all it takes is one positive test and four guys, who have been doing the right thing the entire time since we came back, have to sit out for two games in their senior season, which is extremely disappointing.
"Obviously anger at the start, but you can't let things like that take over your mind. It's kind of, 'What's the next challenge? Let's try to be ready for whatever comes next, whatever the next game is.' That sort of mindset is what we all took."
Kramer said he checked in with Peters to make sure he was feeling fine, which he was. Head coach Lovie Smith said Peters was asymptomatic.
"He was disappointed that he wouldn't be able to play," Kramer said. "When you do all the things right and you socially distance, wear masks and try to go through the precautions, it's tough when something still happens."
Kramer consumed games like everyone else: By watching on TV with no control over the outcome. That was a challenge for a two-time captain and four-year starter who is widely respected on the team. He watched Minnesota tape and got a jumpstart on Rutgers so he could be prepared when he cleared quarantine.
Lovie Smith said, "Everybody is here, healthy and ready to go," ahead of Saturday's game against Nebraska (1-3). It's an important game for Illinois in building some momentum as the season rounds the turn into the back half.
Having an offensive line together — Smith provided no update on Palczewski other than to say "we'll continue to monitor him" — is a big key moving forward.
"Doug Kramer is an excellent football player, so to get Kendrick back in his rightful position," Lovie Smith said. "Both of those guys played well, which they normally do. In order for us to have the type of rushing game that we had, the offensive line needs to be solid."
---
Looking up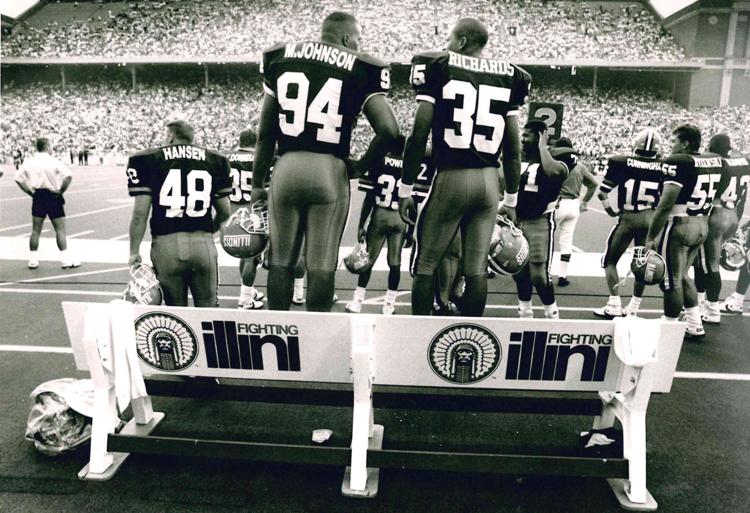 Good Block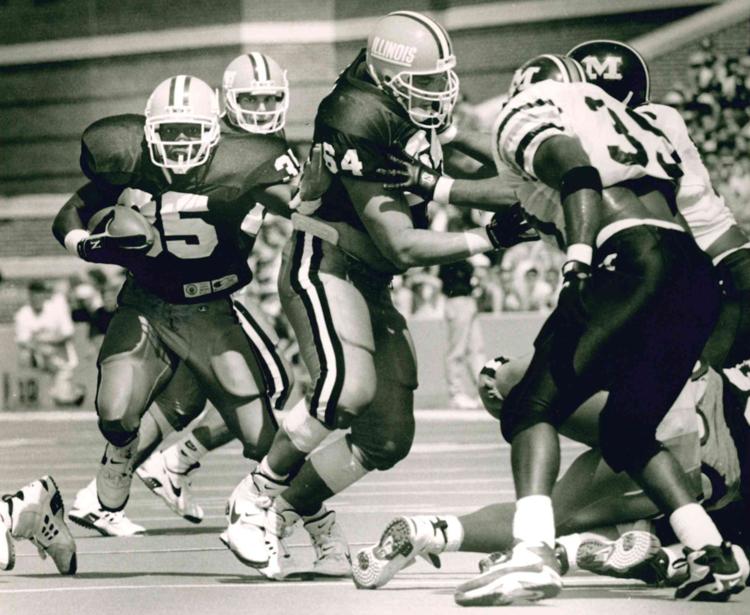 Taking a Dive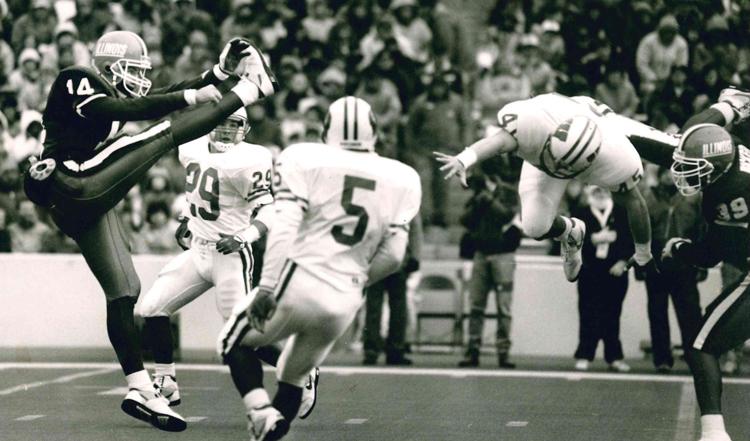 On the loose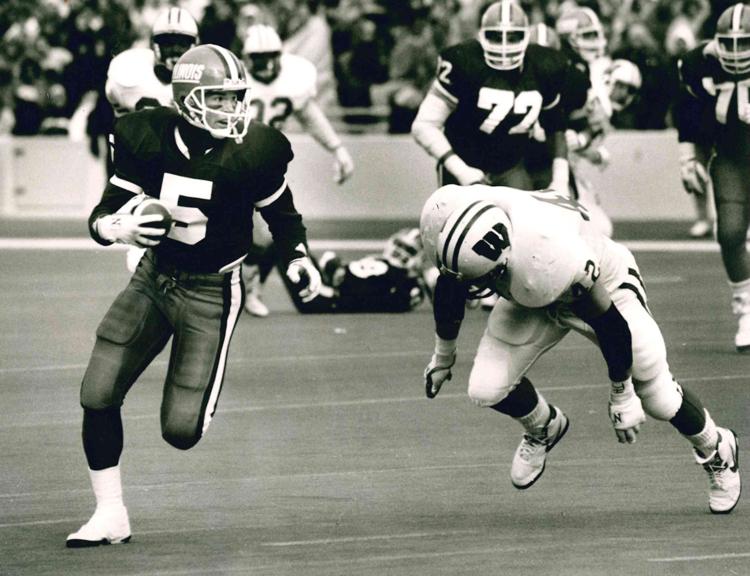 University of Illinois Football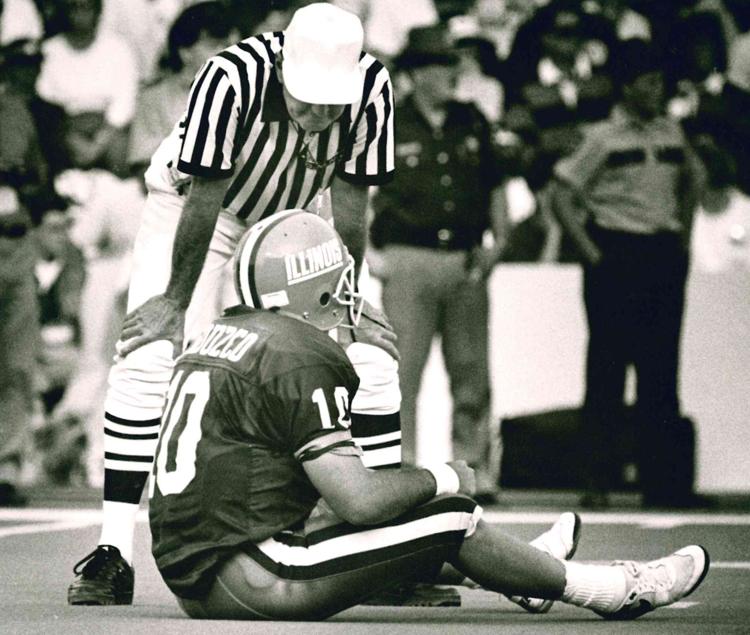 Coming at ya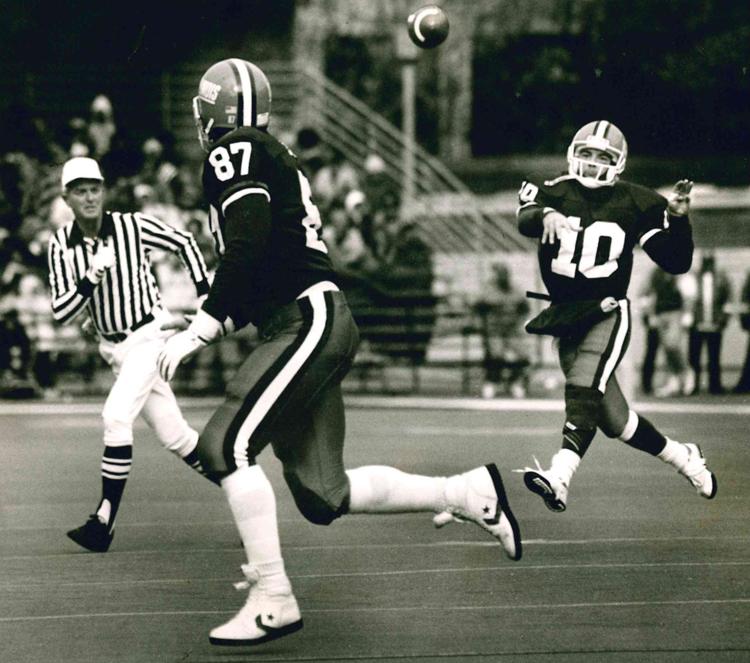 To run
Joyous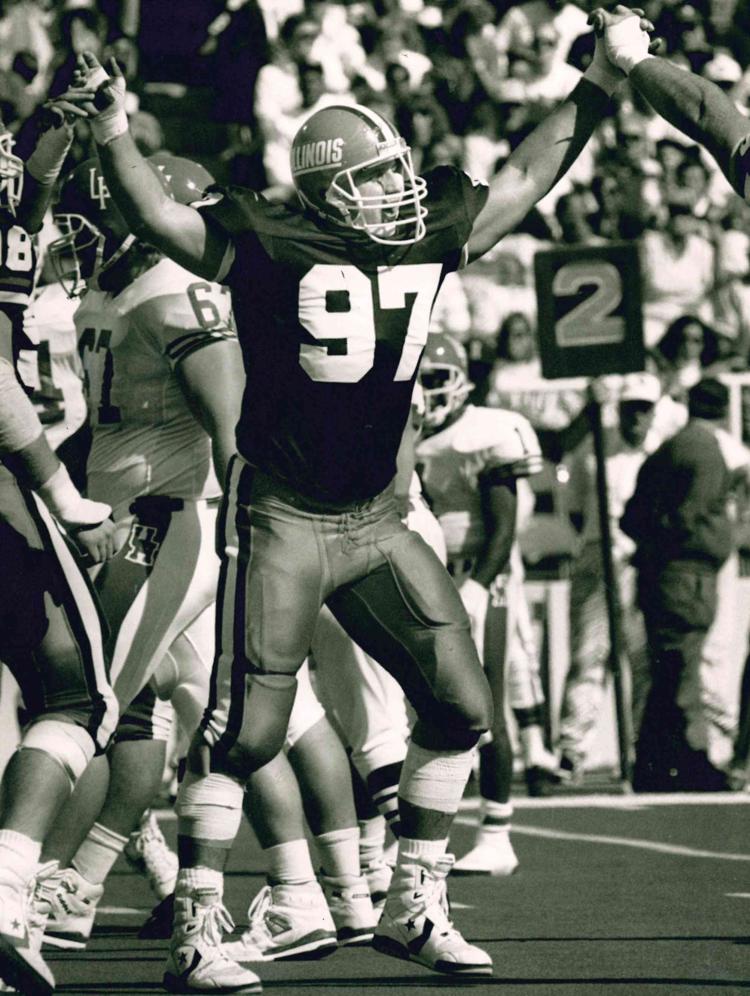 Lester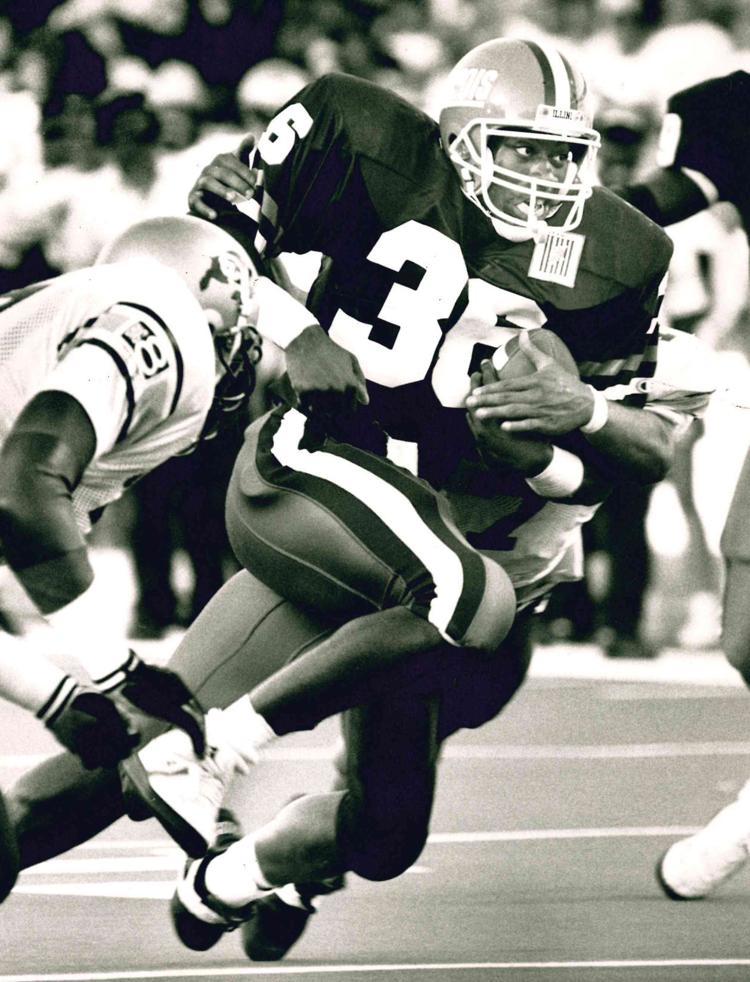 Sack attack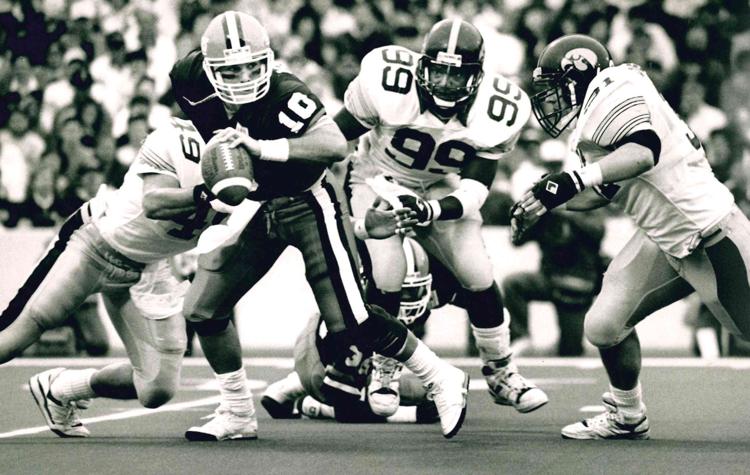 Waiting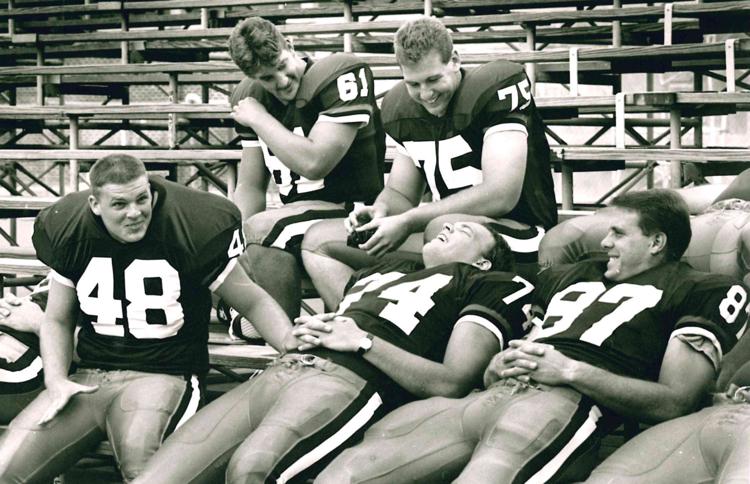 A coming through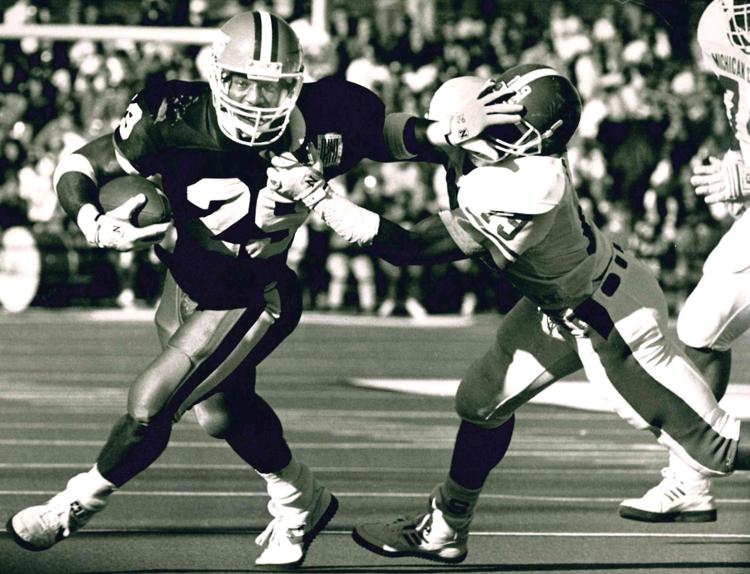 Sideline maneuver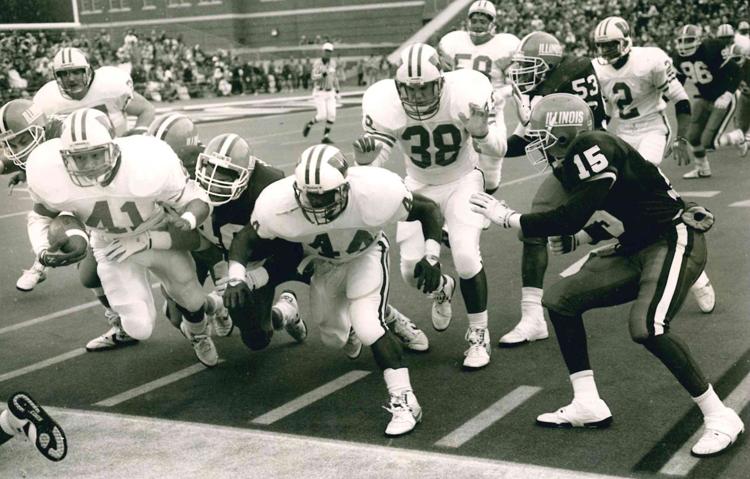 Mowing them down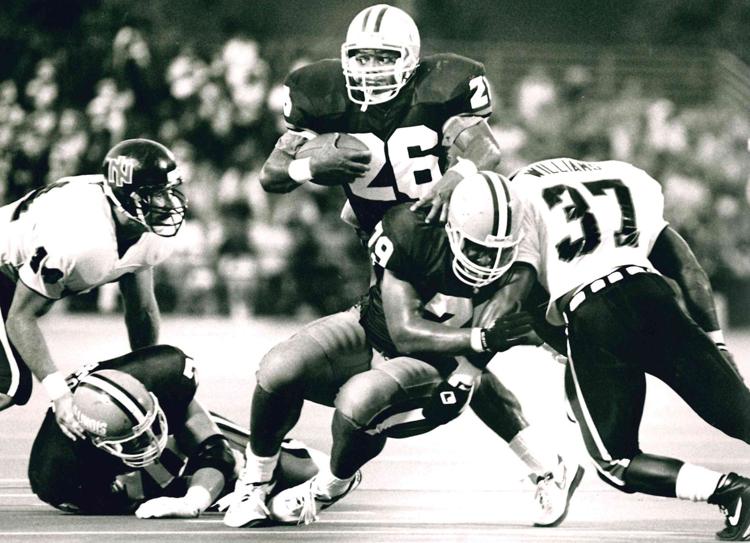 That's my buddy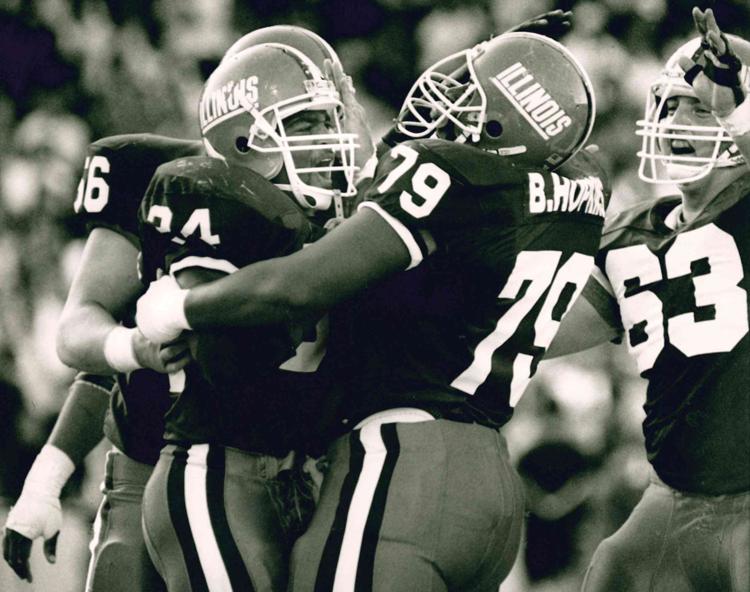 1992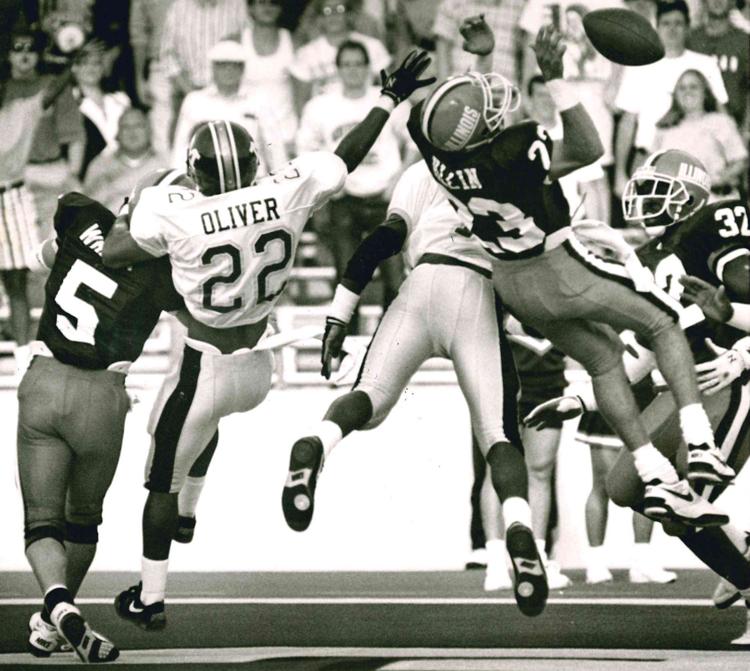 Traffic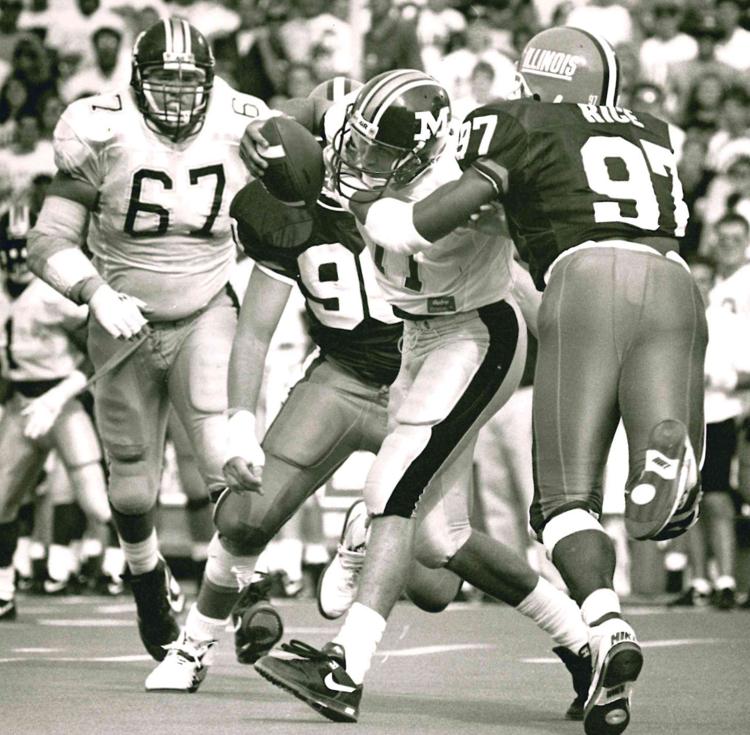 Busting through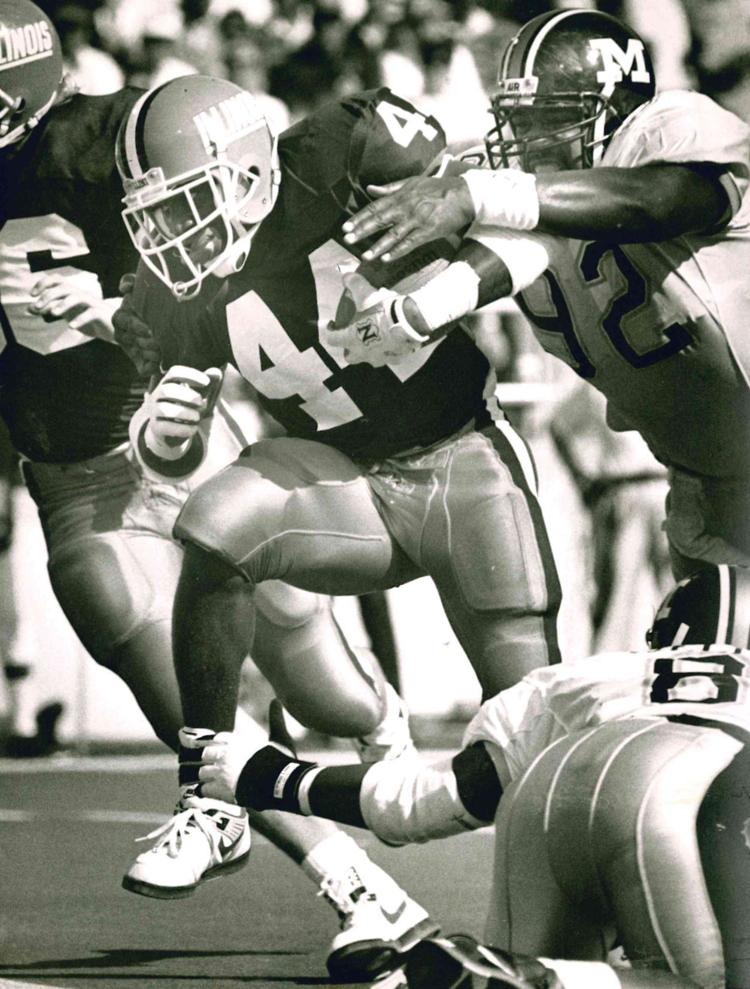 Final Exit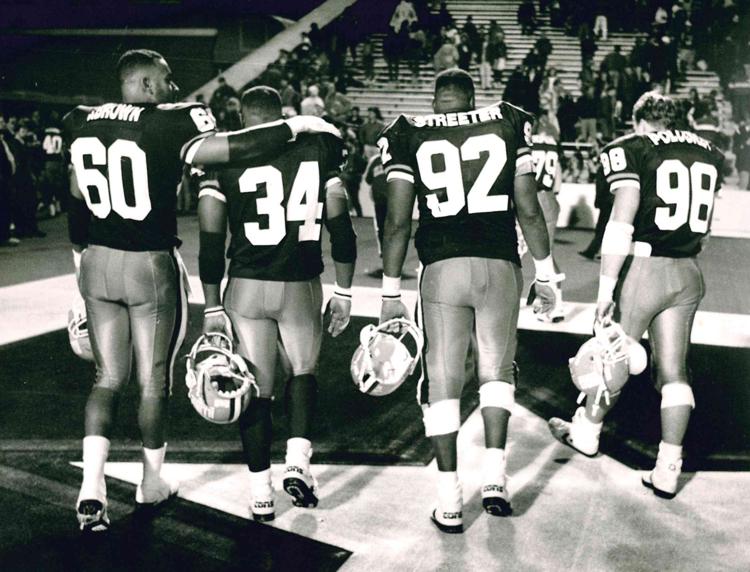 Scrum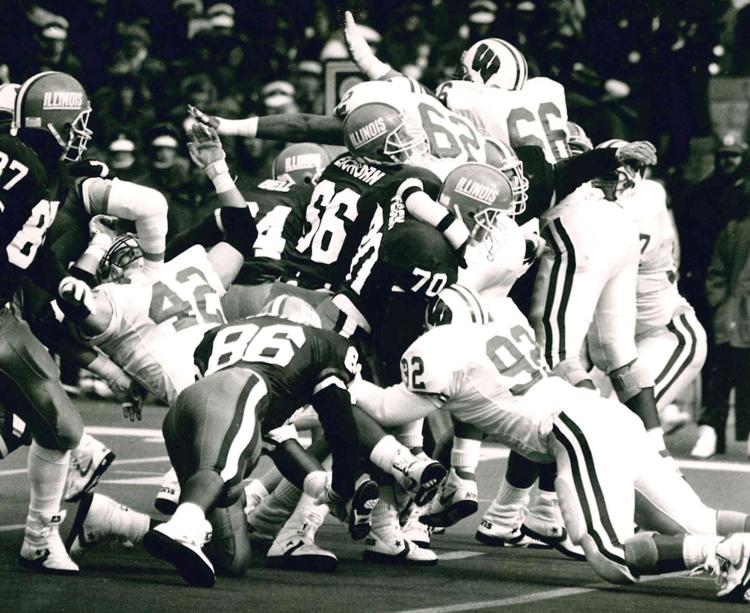 On the run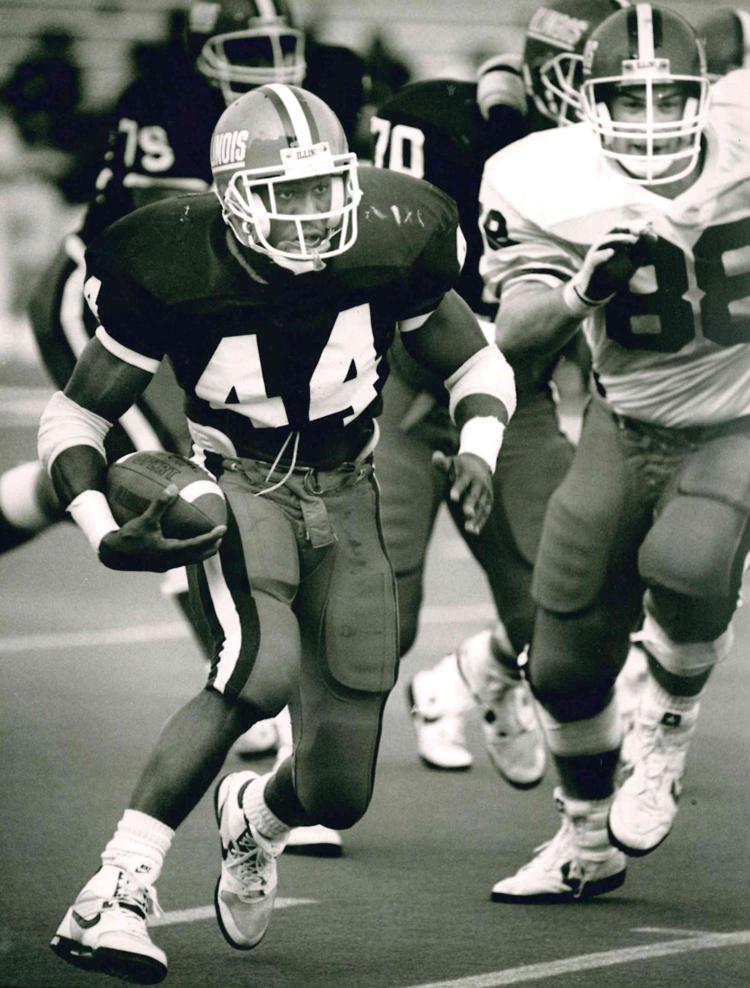 Sack attack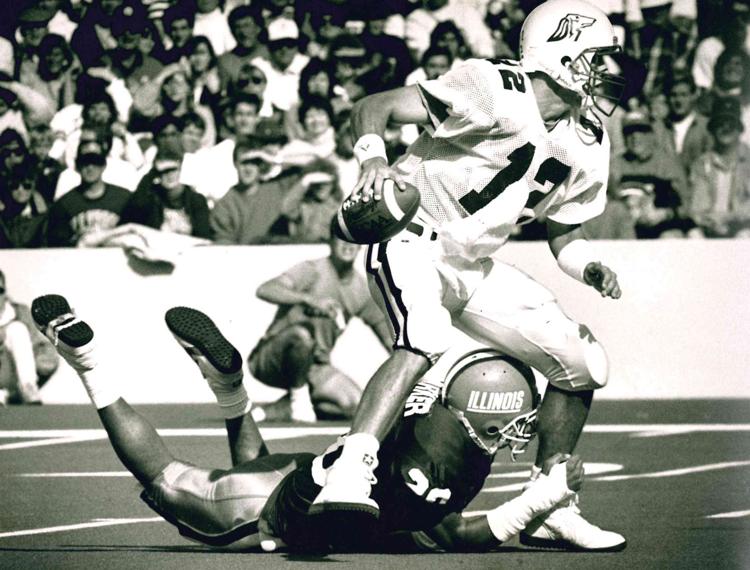 Pileup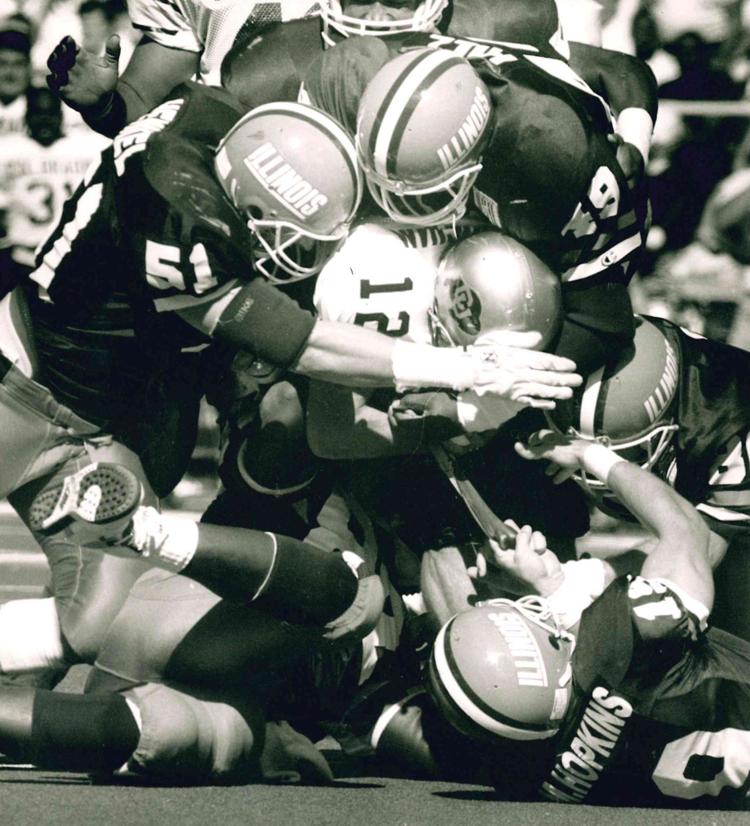 Take that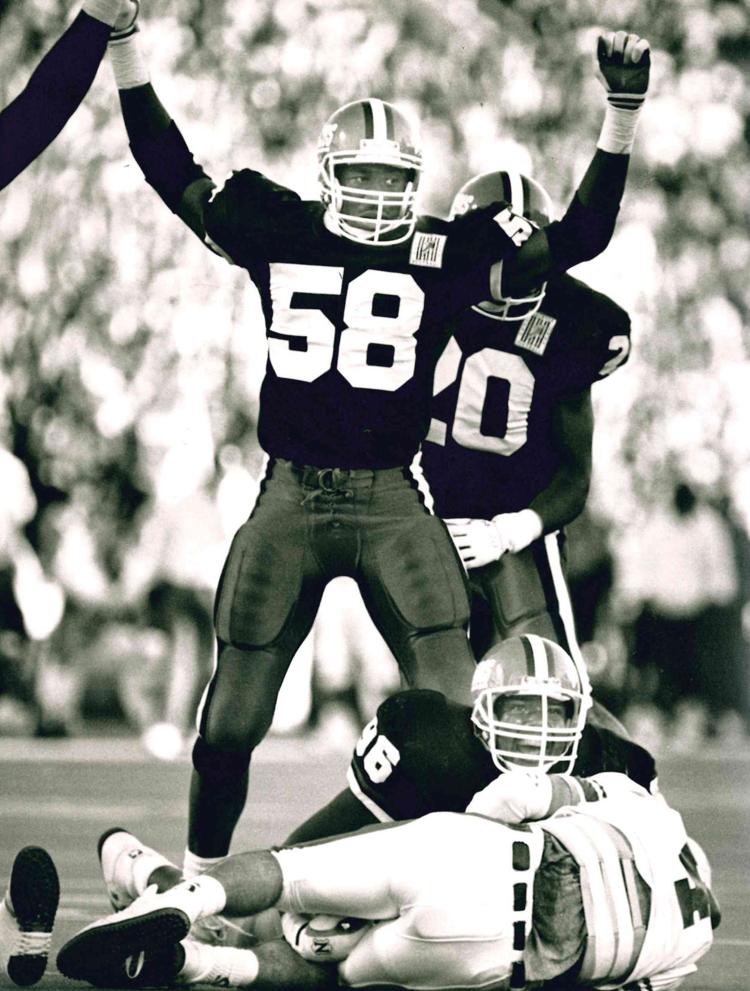 1991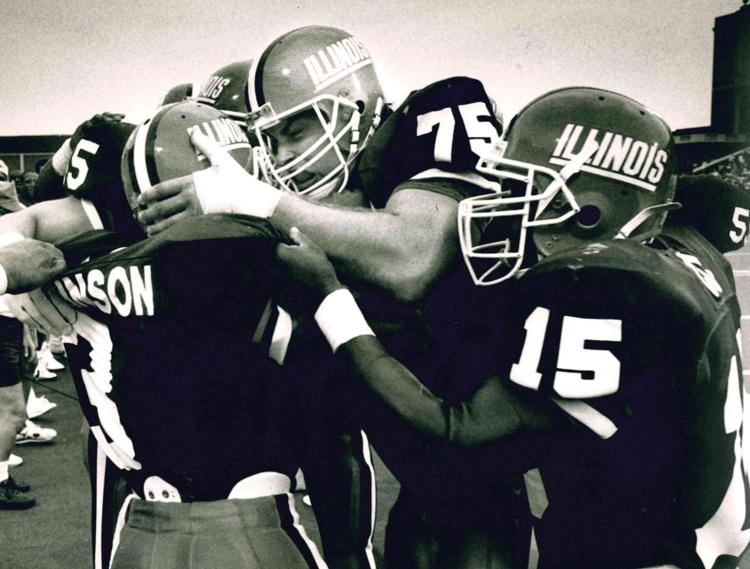 Lean on me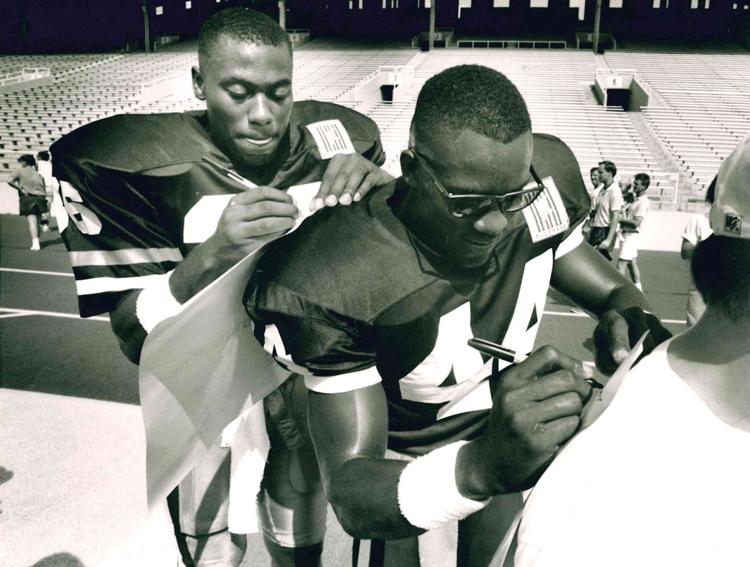 Way to go
1991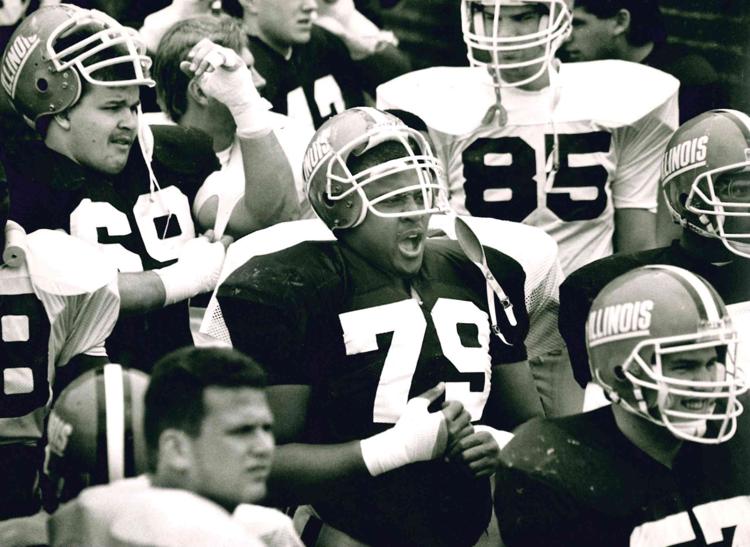 The peoples' choice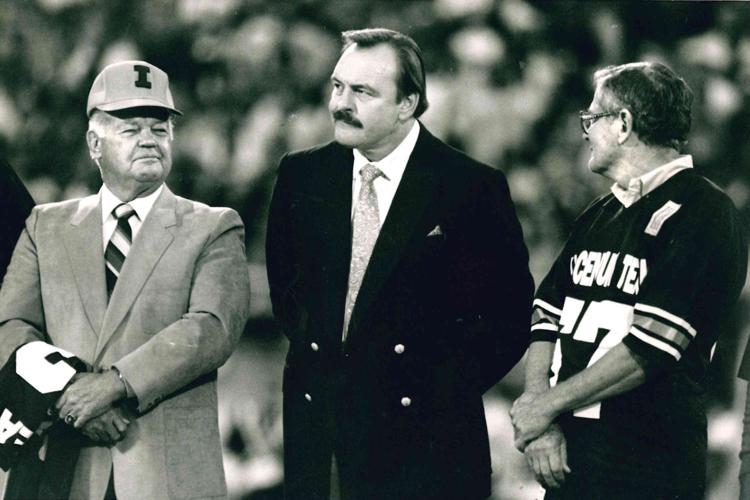 It's good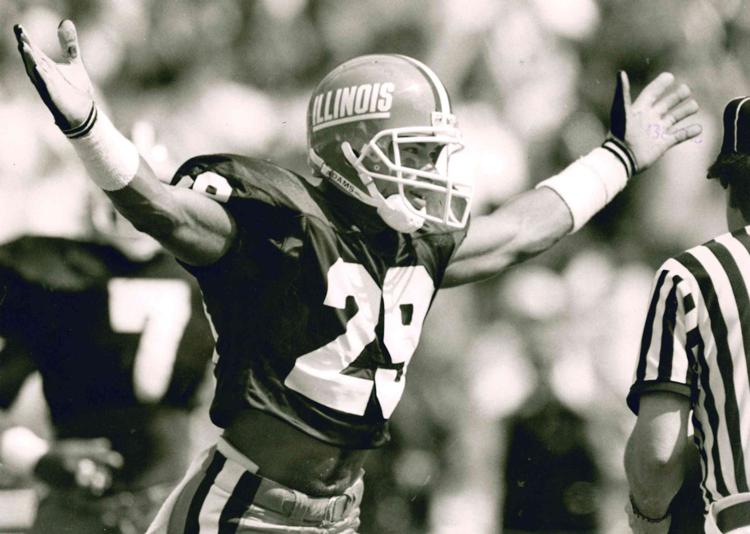 Touchdown Hero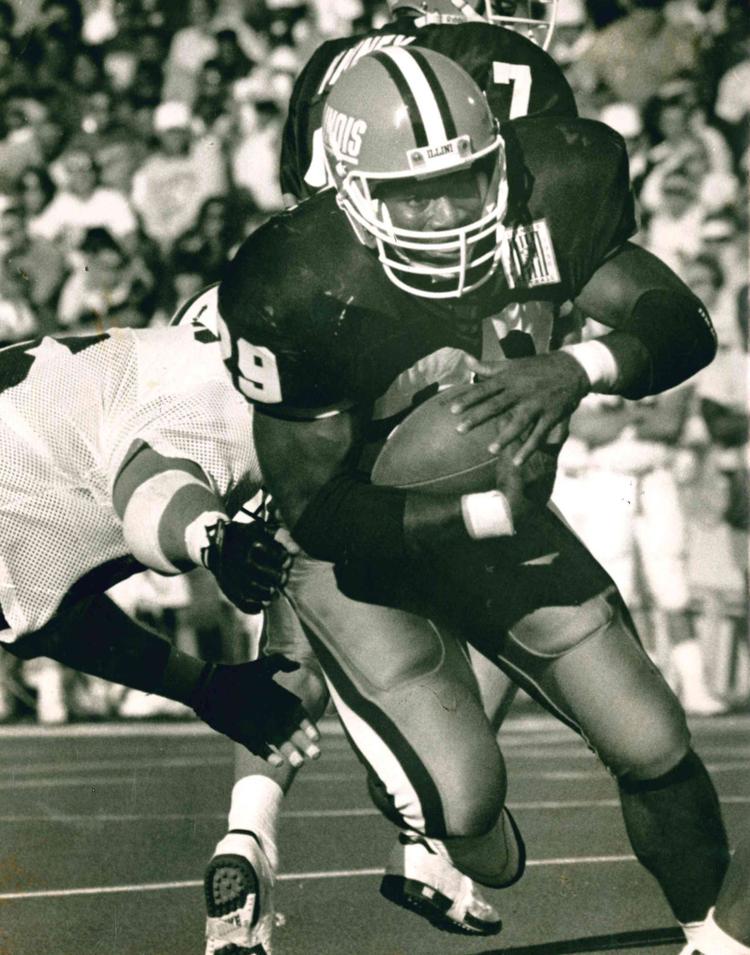 That's Six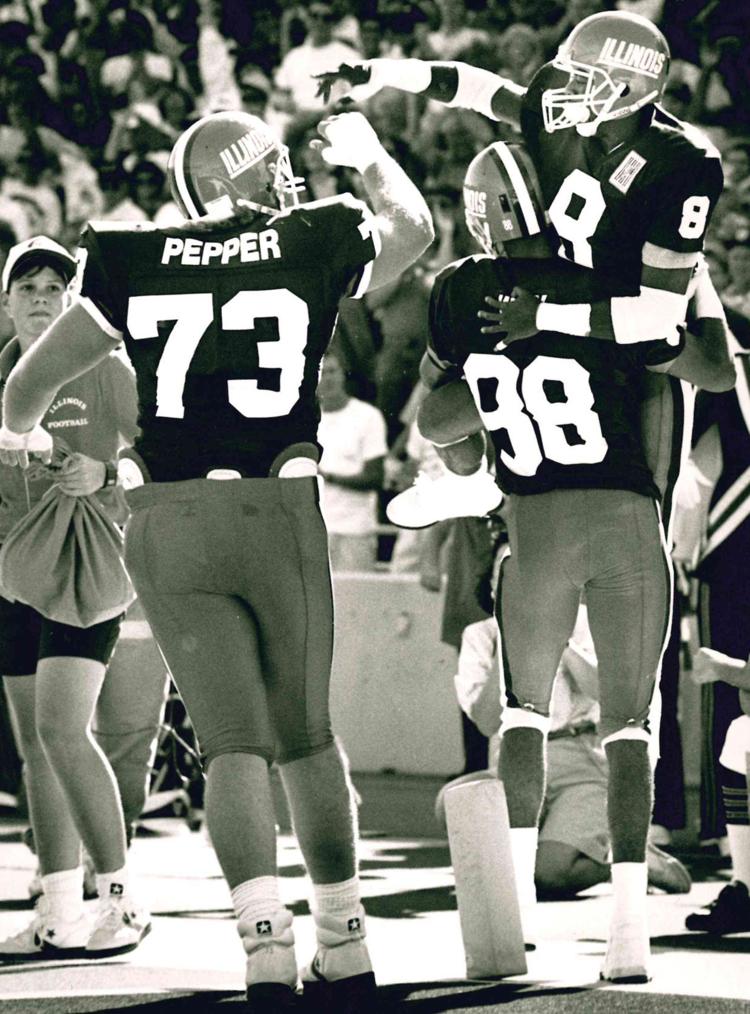 Contact Joey Wagner at (217) 421-6970. Follow him on Twitter: @mrwagner25