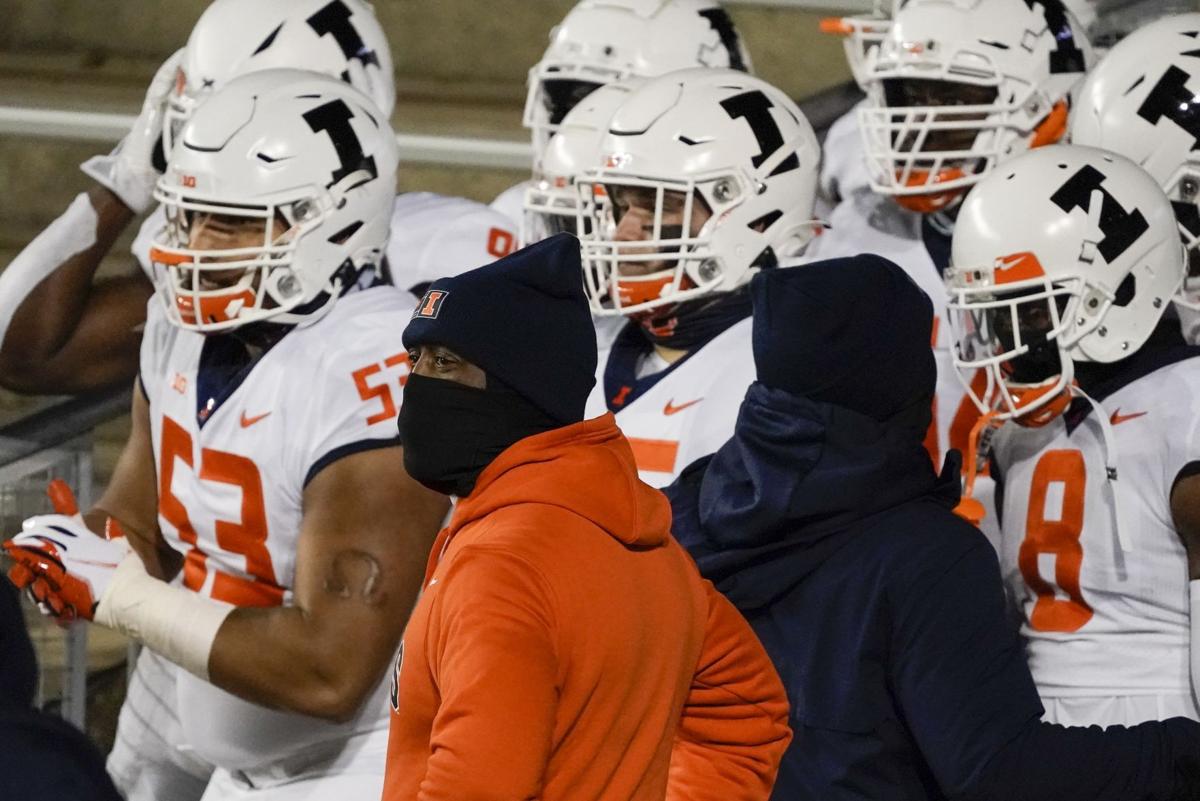 CHAMPAIGN — Things couldn't have gone much worse for Illinois in Madison, Wisc. last weekend.
This will be the first game at Memorial Stadium in a pandemic-shortened season. Roughly 1,000 fans will be in the stands and will be made up of family members of both teams and their coaching staffs.
"We're playing football," Smith said Wednesday. "We're pretty pumped up about that. Hopefully we can stay clean and get a chance to do that. There's a lot of things to correct. We went to work trying to correct those things. The only way you can do that, you can meet but it's about practice."
"I would say collectively the older guys had to say something," Adams said. "At this point, talk is cheap. We've got to take it to the field. Everybody can talk a good talk but now it's time to make up for the mistakes and go play ball. The talking, you get tired of it after a while. People are stepping up, shutting up and going to work."
Here's what to watch for.
Moore and Bell pose a big problem
Yes, Purdue running back Zander Horvath rushed for 129 yards last week against Iowa and poses a threat to an Illinois defense that actually played pretty well against the Badgers. Illinois' big problem though will be receivers David Bell and Rondale Moore, though Moore's status is unclear. He didn't play against Iowa and according to Tom Dienhart, who covers Purdue for Rivals.com, Moore has not been practicing.
"It's a challenge," Adams said. "Playing football is a challenge. You've got to be up to it. This whole thing is about competition and dominating. Having two great receivers that we're going to play this week is another challenge we've got to be up for. They're going to bring it every time."
Bell is a major problem for anyone and he and Moore together are one of the top receiver duos in the country. Against Iowa, Bell caught 13 passes for 131 yards and three touchdowns. He had five catches for 18 yards in last year's rain-soaked Illinois win at Purdue.
The Illini have only seen Moore once — he missed last year's game — and that was a four-catch, 101-yard game in 2018.
"In college football, you don't see two definite No. 1 receivers like that," Lovie Smith said. "Just talking about Rondale Moore himself, he was all everything the last time he played, for good reason. When he went out last year, Bell stepped in and played as well as Rondale did the year before.
"It causes problems. When you have two good options — no, two great options — instead of one offensively, you'd love to be in that situation. Defensively, you've just to be aware, and we are. It definitely helps when you have two great players like that. Only one ball though."
Peters, the runner?
In the last three games he's played, Peters has been Illinois' leading rusher. He led the team with 75 yards in a loss to Wisconsin — where the Badgers were so focused, and successful, in taking away lanes for the running backs. In the Redbox Bowl, he ran for 80 yards and had 90 yards on the ground last year against Iowa.
Peters has wheels and when asked before the season if he'd run more, he offered a sly smile and said, 'We'll see.'
But will he run even more than his seven attempts last week? Perhaps.
"Brandon is sneaky athletic," Illinois offensive coordinator Rod Smith said. "I've just tried to protect him a little bit more by not making him do it. He's proven that he's capable of doing it and he wants to do it. I've got to take the lid off of him and let him play a little bit more. That's more on me. That's not him. That's on me."
Peters said using his feet opens things up more offensively, especially to get running backs Mike Epstein, Chase Brown and Jakari Norwood going.
"It seems like (the Badgers) were really stacking the box, playing man coverage to stop the run," Peters said. "That opened up opportunities for me to make some hay with my feet. I have no problem using my feet if I have to do it more or if that's more involved in the gameplan, I'm all for it."
The Purdue defensive front
George Karlaftis is a rushing machine and recorded both a sack and a tackle for a loss last week. He led Purdue with 17 tackles for a loss and 7.5 sacks as a true freshman last season — recording two TFLs and a sack against the Illini.
Defensive tackle Lorenzo Neal Jr., who sat out last season with injury and is the son of former NFL player Lorenzo Neal, was an all-Big Ten selection in 2018. 
"Technique is huge when you play against those types of players," Illinois center Doug Kramer Jr. said. "You've got to make up for whatever might be lacking. When you play in the Big Ten against D-Lineman, technique is critical because they're great players as well so that's what it comes down to.
"Karlaftis on the edge is another great player. Obviously he was a freshman last year and he's coming into his second year and he looks improved from last year. He looks stronger on tape, so that will be challenging for our tackles on the edge. When he occasionally does move inside, it will bring the challenge to the inside guys. Really what we have to do is match the intensity, play hard and get back to what we want to be known for which is that toughness, grit and establishing the run game, which we weren't able to do last week."
---
2020-10-23-WIsIllinois08.JPG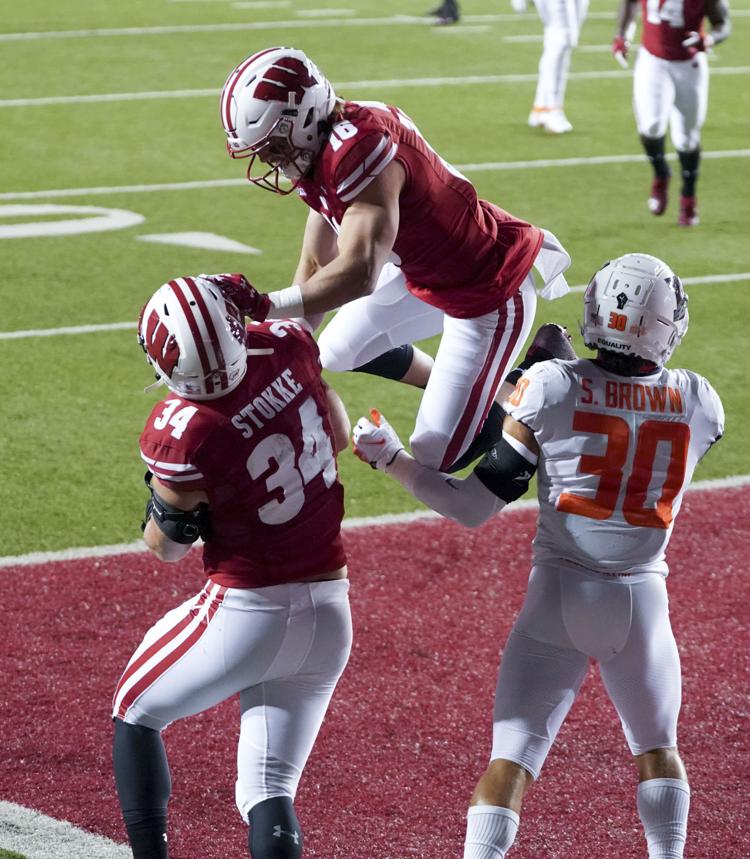 2020-10-23-WIsIllinois07.JPG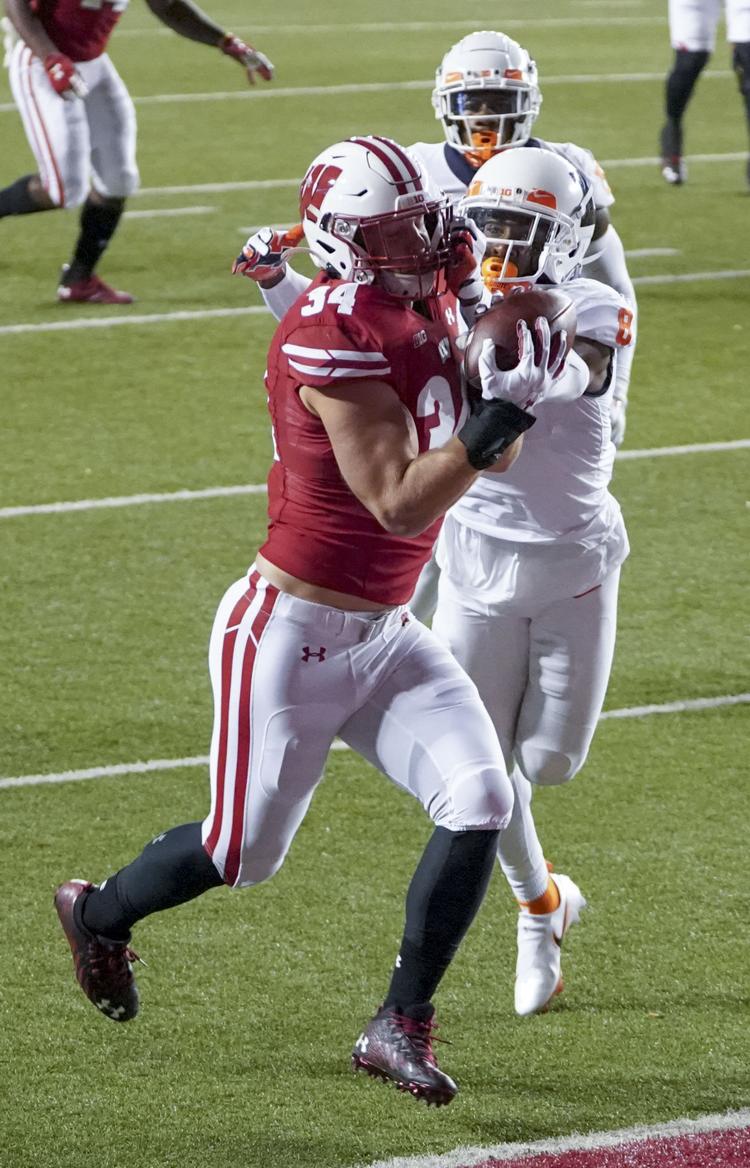 2020-10-23-WIsIllinois05.JPG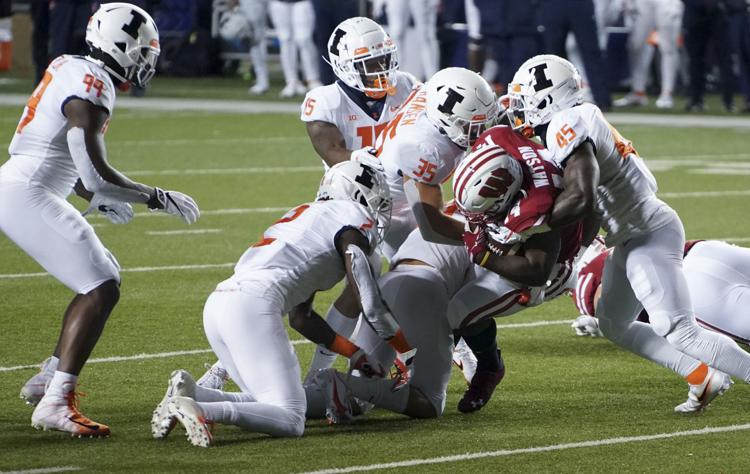 2020-10-23-WIsIllinois04.JPG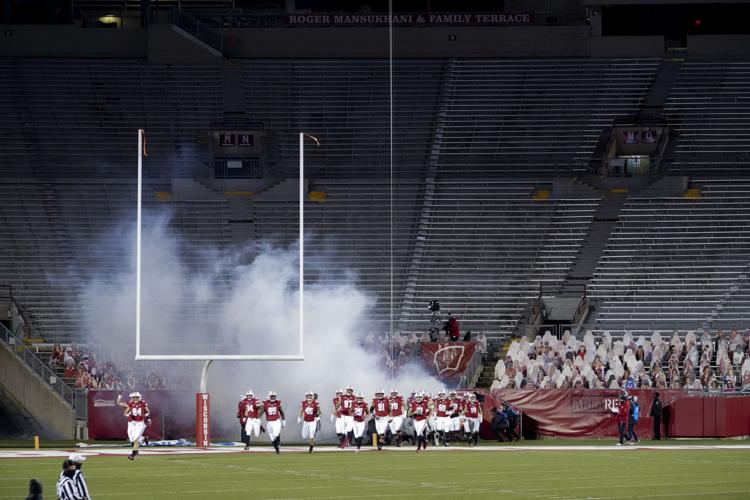 2020-10-23-WIsIllinois03.JPG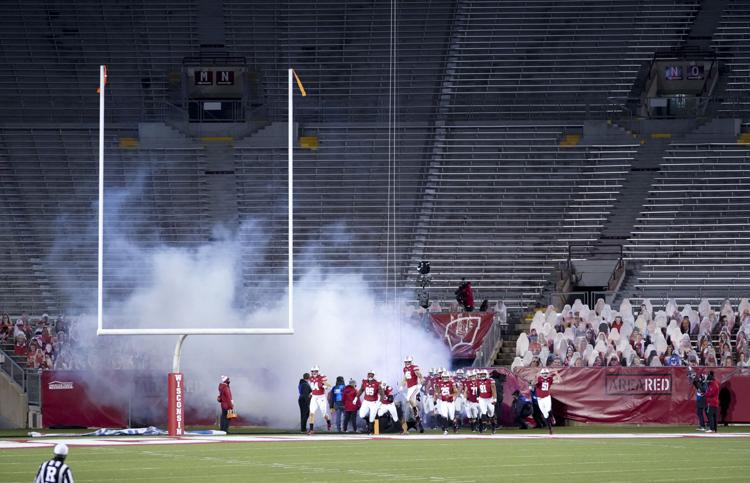 2020-10-23-WIsIllinois02.JPG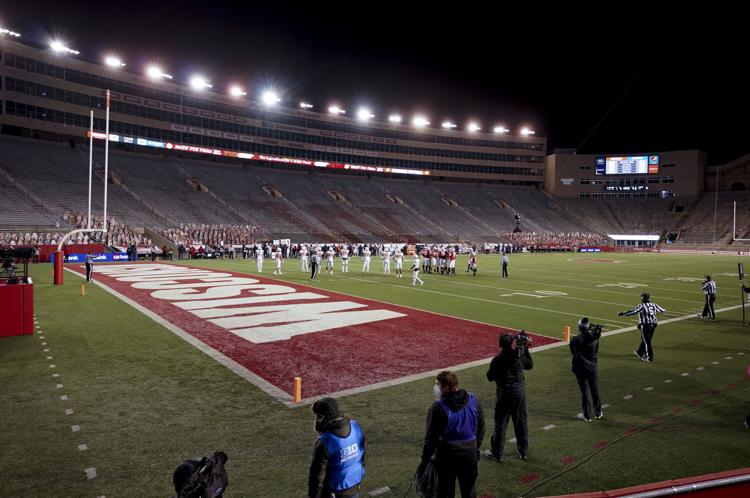 2020-10-23-WIsIllinoisPregame01.JPG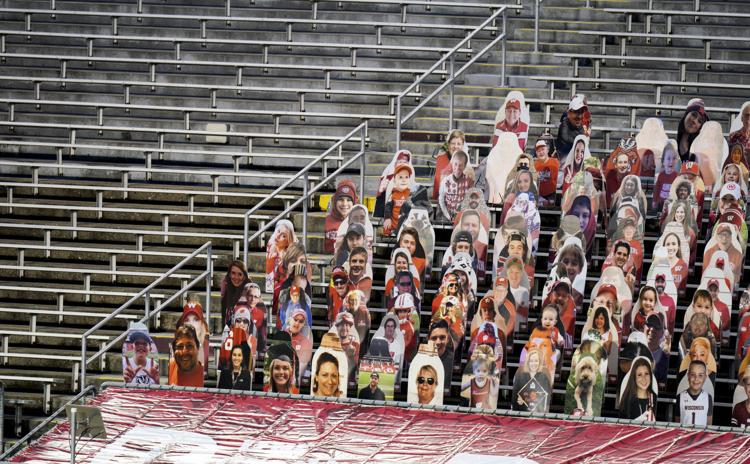 2020-10-23-WIsIllinoisPregame02.JPG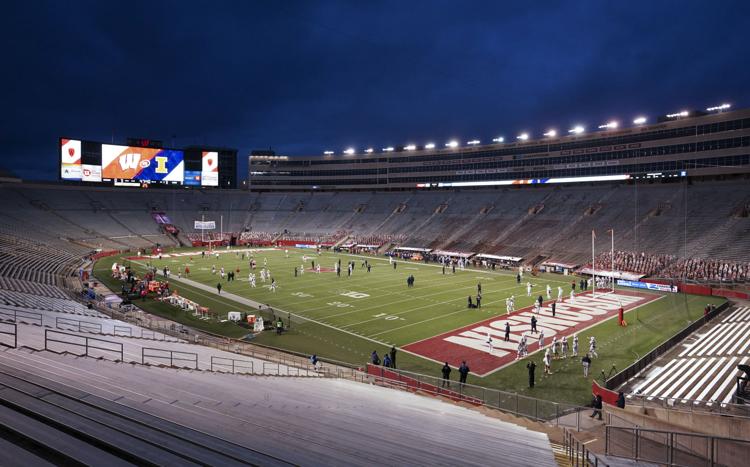 2020-10-23-WIsIllinoisPregame03.JPG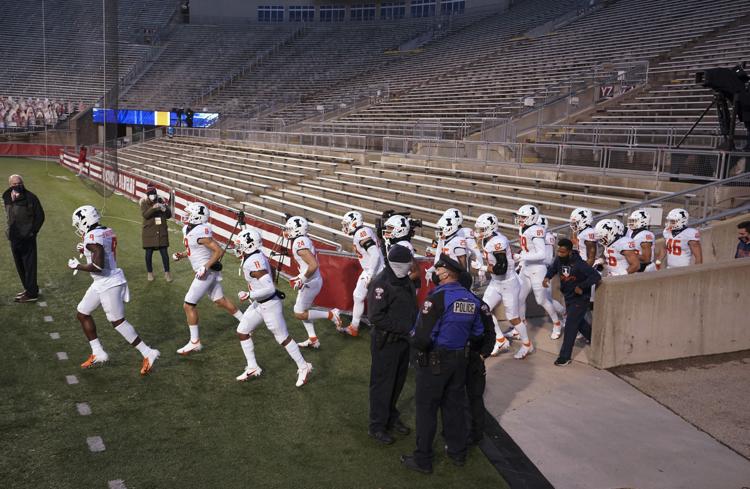 2020-10-23-WIsIllinoisPregame04.JPG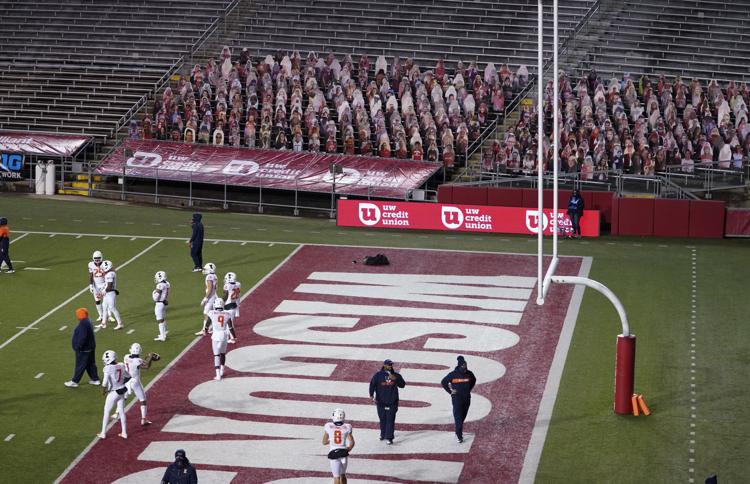 2020-10-23-WIsIllinoisPregame05.JPG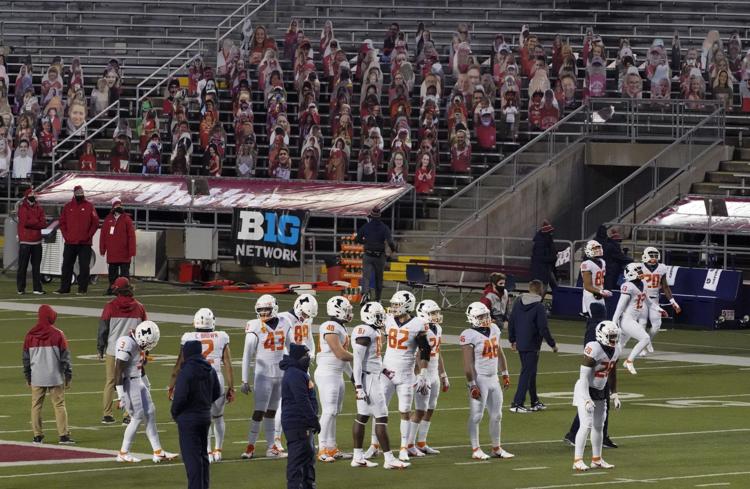 2020-10-23-WIsIllinoisPregame06.JPG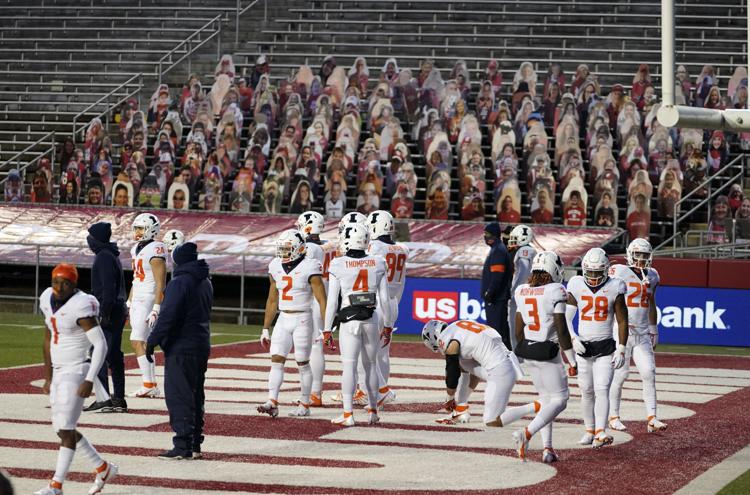 02BadgerFans0186AJA.jpg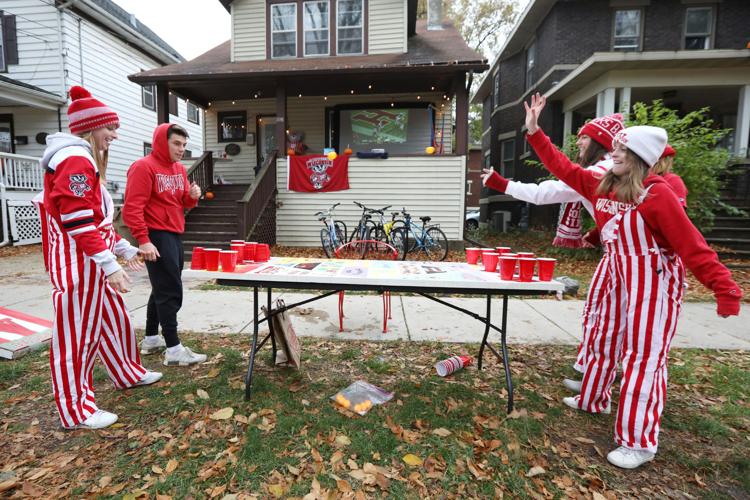 04BadgerFans0077AJA.jpg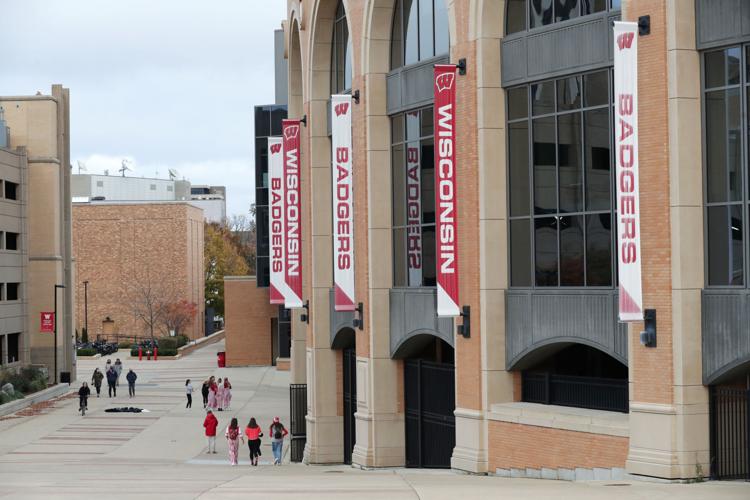 05BadgerFans0297AJA.jpg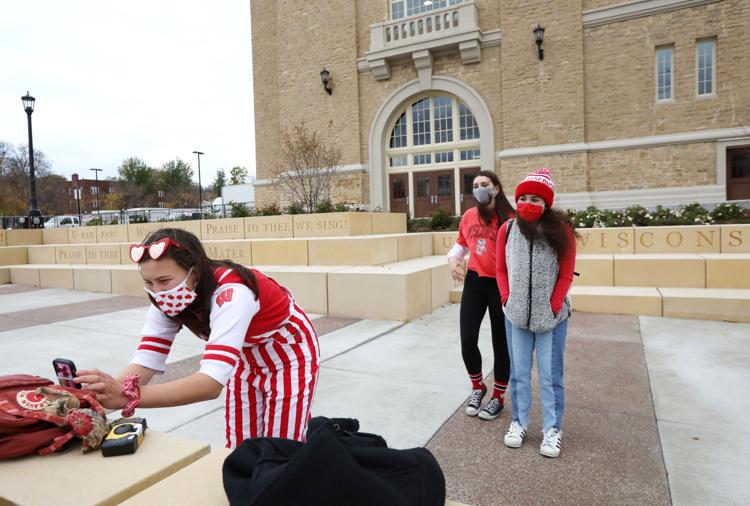 06BadgerFans0267AJA.jpg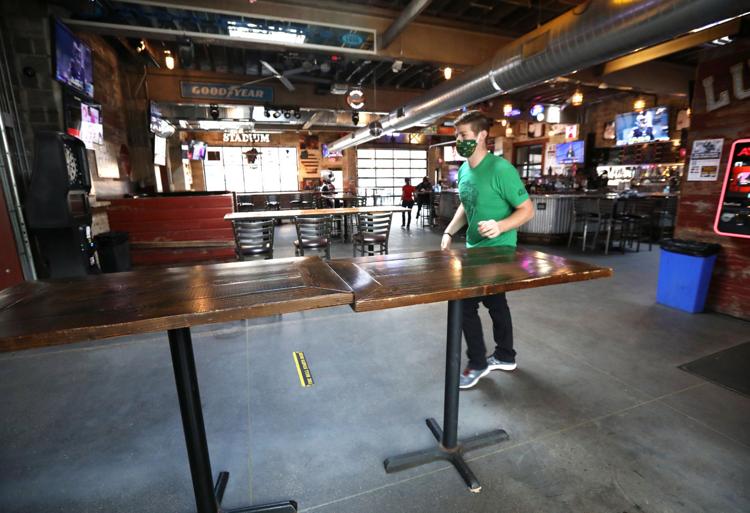 07BadgerFans0395AJA.jpg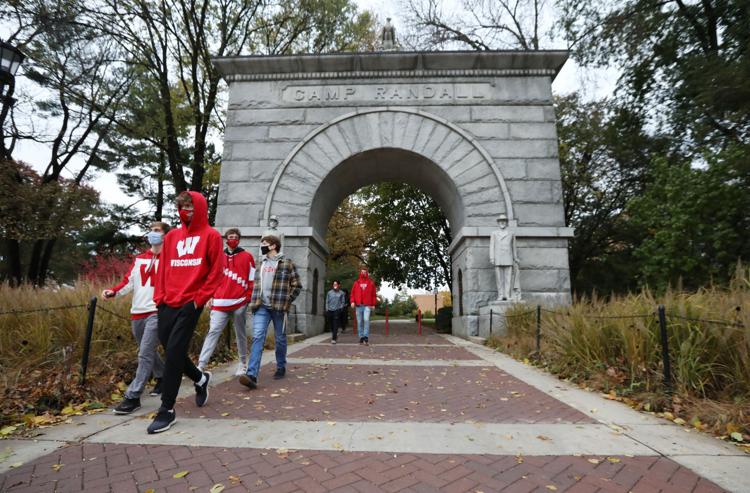 2020-10-23-WIsIllinois17.JPG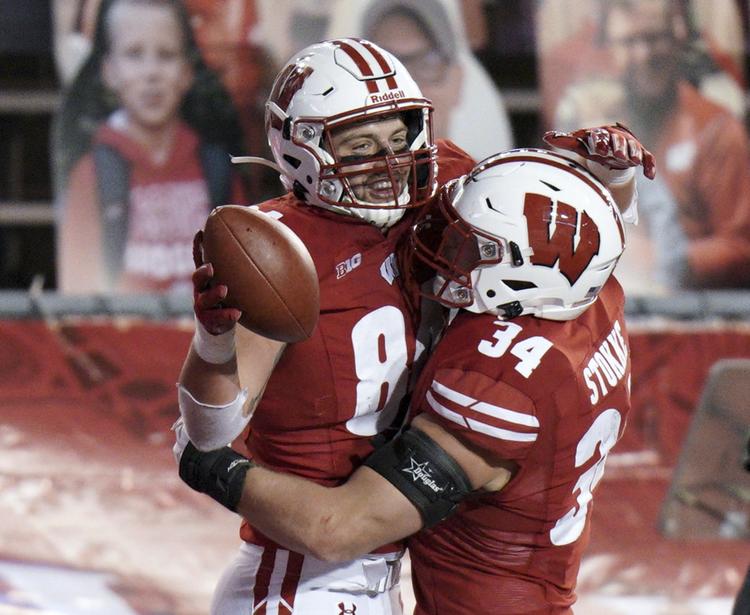 2020-10-23-WIsIllinois18.JPG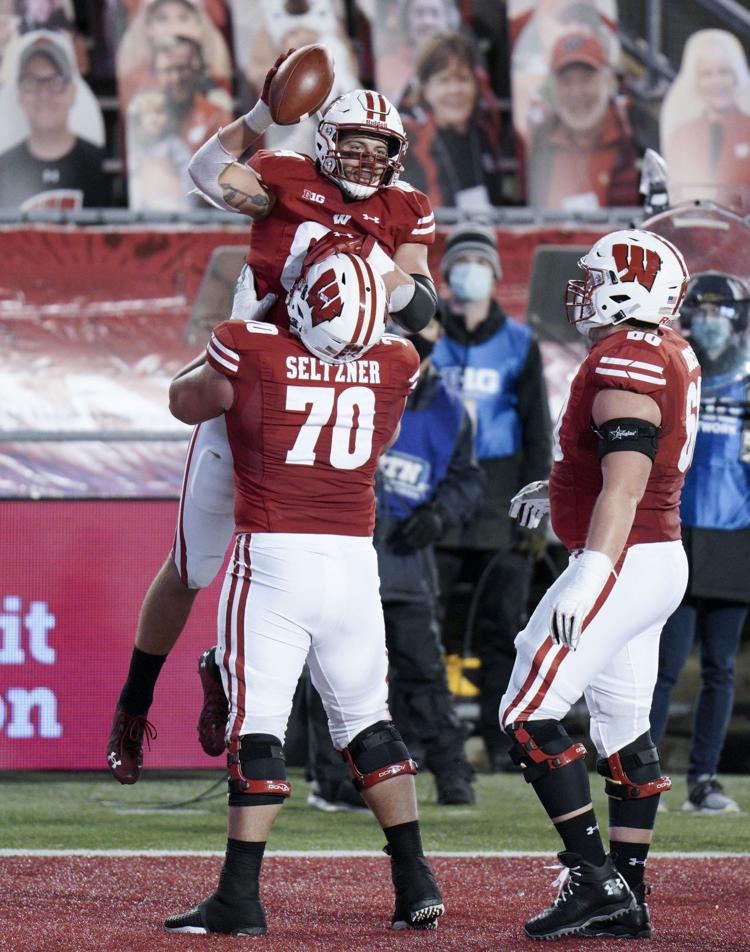 2020-10-23-WIsIllinois19.JPG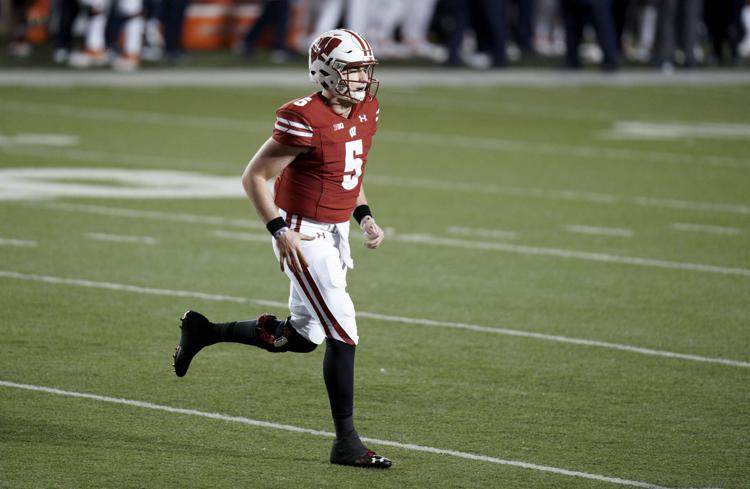 2020-10-23-WIsIllinois20.JPG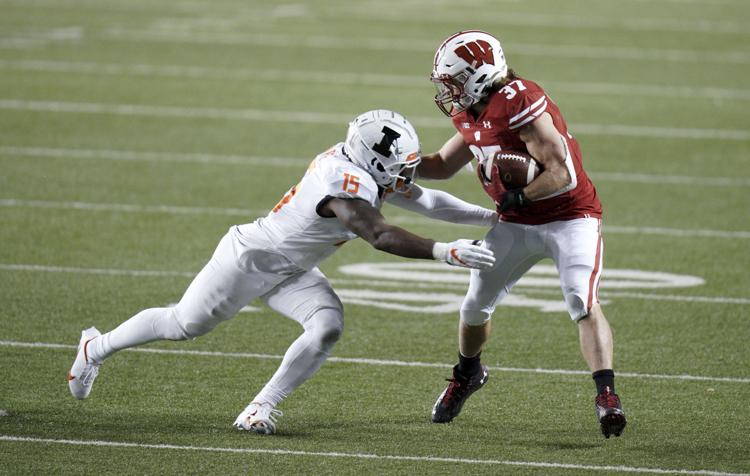 2020-10-23-WIsIllinois21.JPG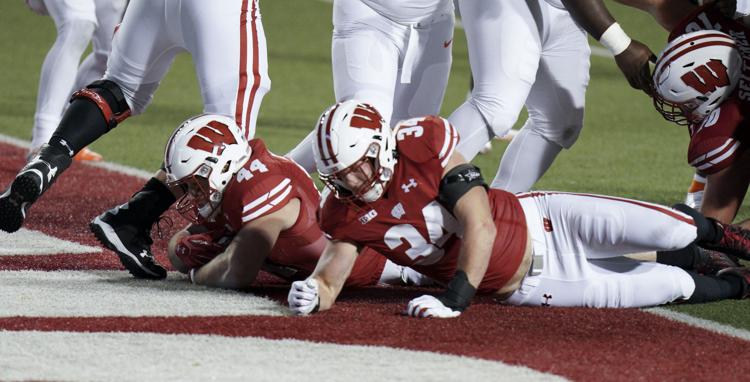 2020-10-23-WIsIllinois22.JPG
2020-10-23-WIsIllinois23.JPG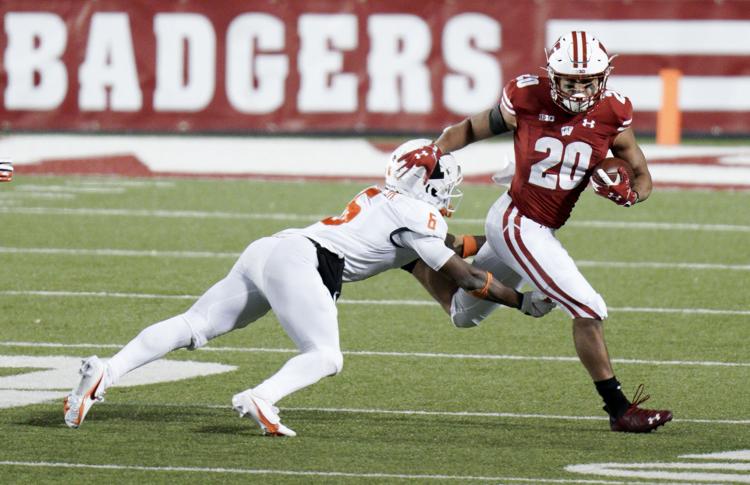 2020-10-23-WIsIllinois24.JPG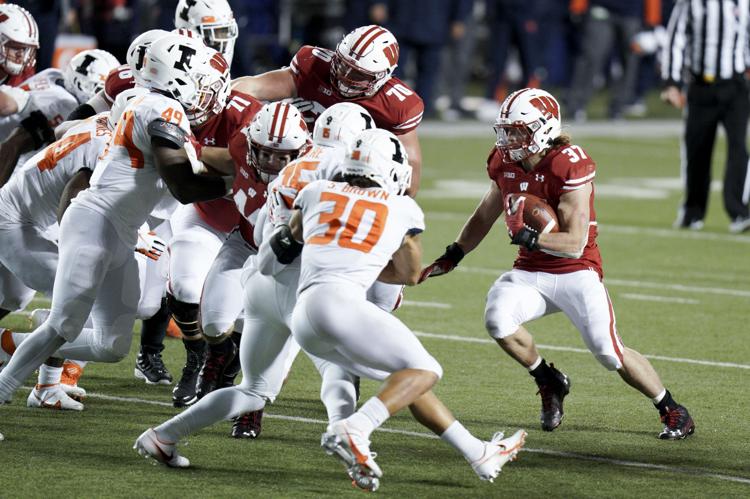 2020-10-23-WIsIllinois25.JPG
2020-10-23-WIsIllinois26.JPG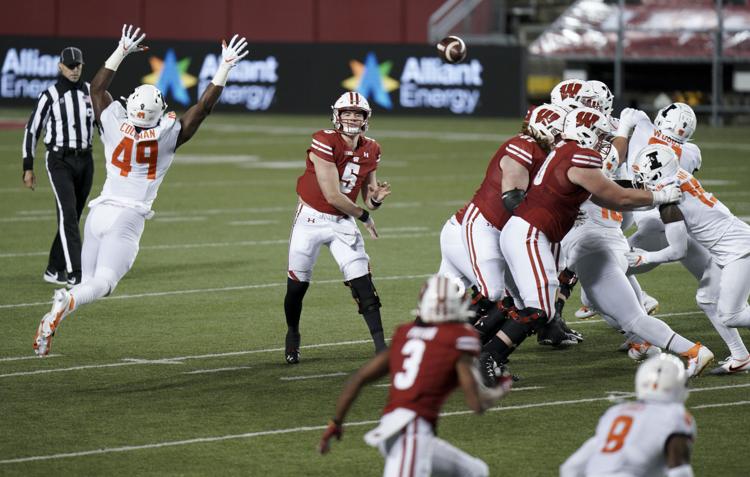 2020-10-23-WIsIllinois27.JPG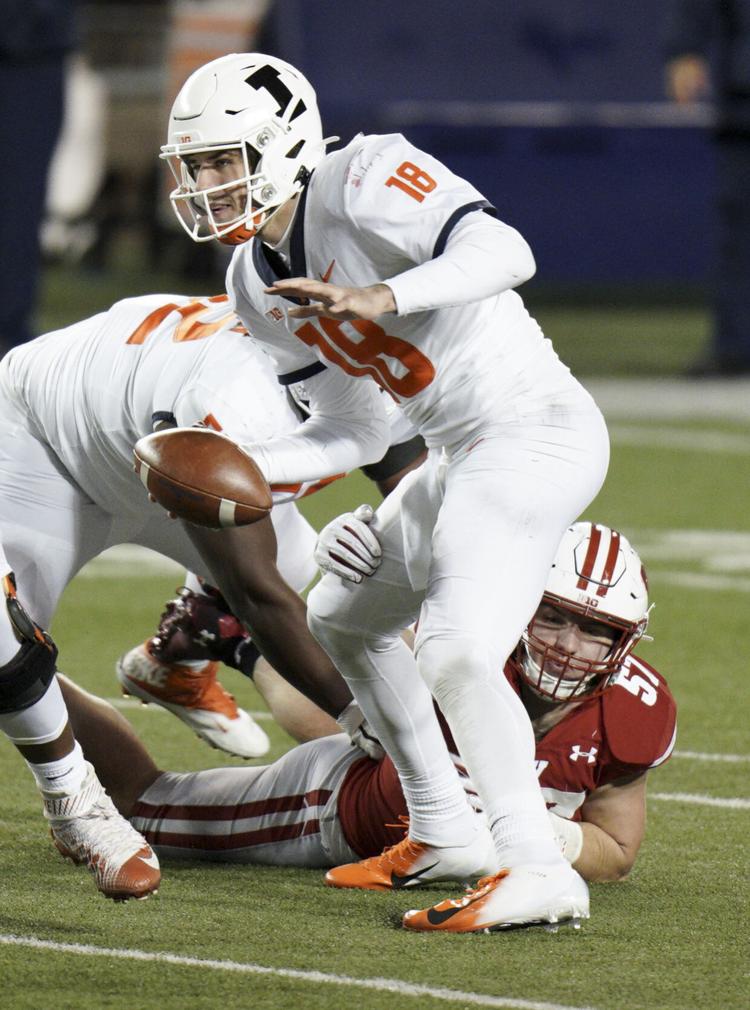 Contact Joey Wagner at (217) 421-6970. Follow him on Twitter: @mrwagner25