Coleman will join Wildcats' head coach Jon Calipari's staff as an assistant coach, while Antigua will be an associate coach.
Also on Thursday, Illinois head coach Brad Underwood announced Thursday the hiring of former Illinois player Chester Frazier as assistant coach.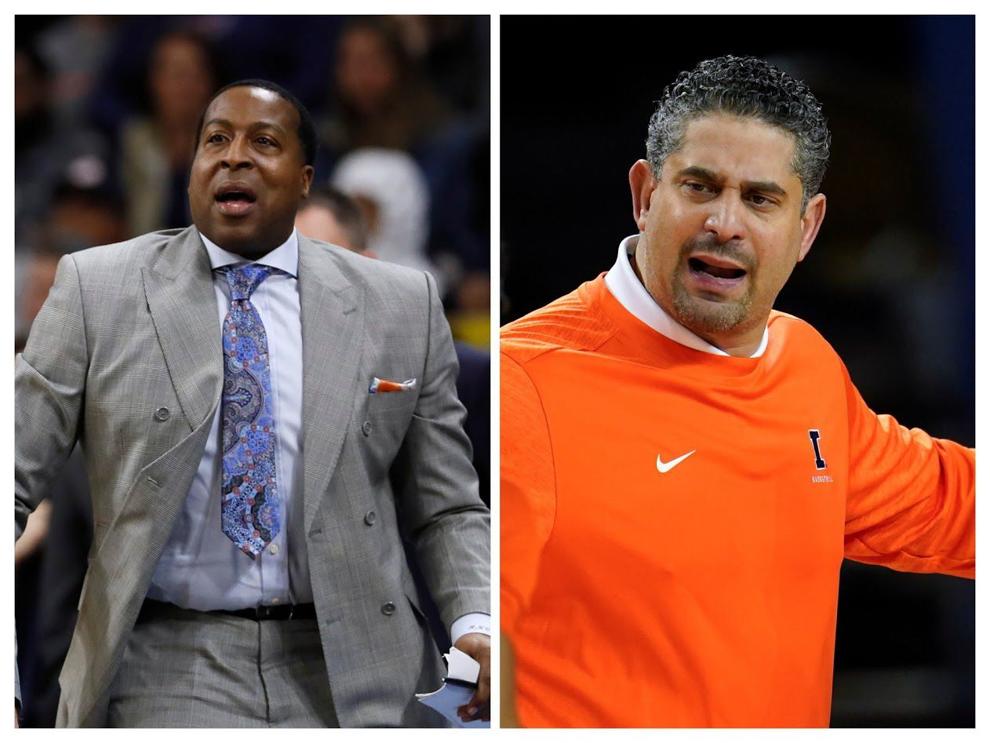 In a statement, Underwood expressed his appreciation for the hard work Antigua and Coleman gave the Illini. 
"Orlando and Chin have been instrumental in the building of this program from day one, and they deserve a lot of credit for the success that we've experienced," Underwood said. "They are dear friends who I'll miss working alongside each day, and I am grateful for the impact they've had on my life, which is bigger than basketball. All the best to Coach O and Coach Chin from the Fighting Illini."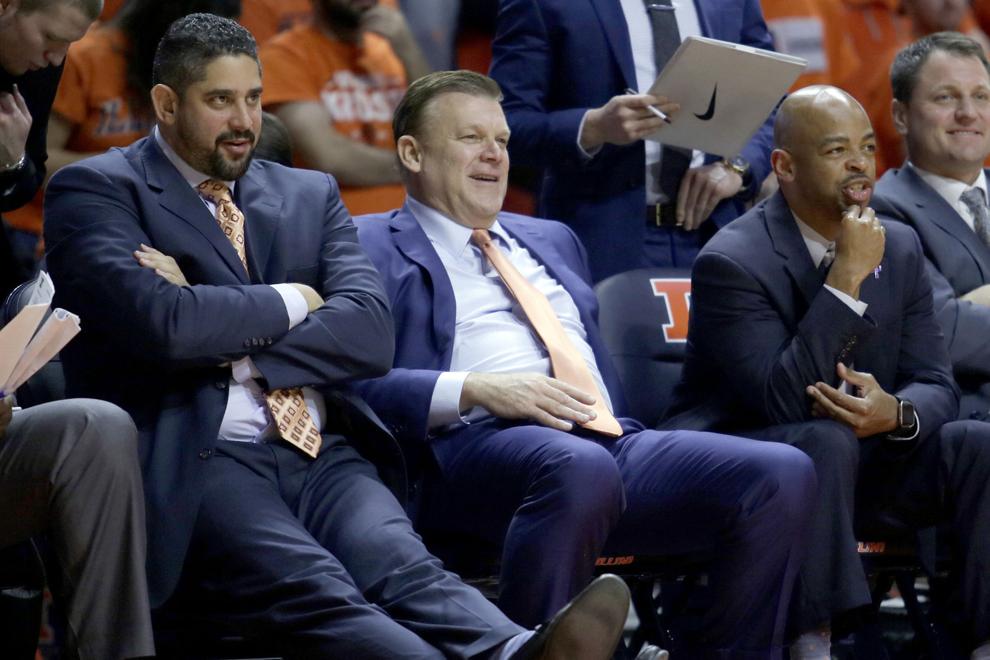 A former starting point guard for the Fighting Illini, Frazier returns to his alma mater bringing nearly a decade worth of experience as an assistant coach at the high-major level.
"We are thrilled to welcome Chester Frazier back to the University of Illinois and add one of the brightest young stars in the profession to our staff," Underwood said. "Chester's love for his alma mater has stayed with him throughout his brilliant rise in the coaching ranks. This place means a great deal to him, having sweat equity in our program.
"Chester is a leader, a competitor, and a winner. He's achieved great success, as a player here and as a coach at both Kansas State and Virginia Tech. His work ethic on the court and on the recruiting trail, combined with the strong relationships he builds with players, make him a tremendous addition to the Fighting Illini."
Frazier comes to Champaign from Virginia Tech, where he has spent the last two seasons as associate head coach for Mike Young. The Hokies had a breakout 15-7 campaign in 2021, finishing third in the ACC, advancing to the NCAA Tournament and ending the year ranked No. 25 in the final AP poll.
Frazier previously served seven seasons as an assistant at Kansas State for former Illini head coach Bruce Weber.
"I am thankful to Coach Young and the Virginia Tech players and staff for everything these last two years, and move on knowing that I've played a part in helping move that program forward," Frazier said. "Having said that, I am honored and excited to get back to the University of Illinois, which I consider home. I have blood, sweat, and tears invested there, met my wife there, and deep down still bleed Orange and Blue.
Antigua was with Illinois for four seasons, and played a leading role with Illini's frontcourt players and on the recruiting trail. He was instrumental in the development of Kofi Cockburn into a NCAA All-America Second Team selection and All-Big Ten First Team member in 2021. Antigua also assisted in the development of Giorgi Bezhanishvili who became a team leader in rebounding and ranked among the national leaders in field-goal percentage in 2019. 
Antigua returns to Kentucky after serving as an assistant for the first five season of the Caliperi-era. 
"I want to thank (Illinois athletic director) Josh Whitman, Coach (Brad) Underwood and everyone at Illinois for an incredible four years in Champaign," Antigua said. "We created some unforgettable memories and took the program to new heights that we can all be proud of. I will never forget my time at Illinois and I want to thank everyone who welcomed my family and I to a wonderful place. With that said, I am excited to be headed back to Lexington. This game has blessed me with so many amazing opportunities, but the chance to work at Kentucky again, a program where we built a lot of special memories, is one I am grateful for."
"We must accept the end of something in order to begin something new, special and different," Coleman said." To that end, I want to thank everyone at Illinois for the opportunity I was afforded the last four years. It was truly an honor, and I am proud of the success we achieved together. It takes courage to grow and become who you really are, and having the opportunity to coach at the University of Kentucky, work for John Calipari and be a member of Big Blue Nation is a dream come true. This is a different kind of place, one that coaches and players hope to one day be a part of. I am blessed to live that dream."
A key accomplishment for Coleman was his work with Ayo Dosunmu, who became one of the nation's best point guards over the last three seasons. Under Coleman's guidance, Dosunmu was named the USA Today National Player of the Year, Bob Cousy Point Guard of the Year and NCAA All-America First Team honors. Last season, Dosunmu averaged 20.1 points and 5.3 assists per game to lead Illinois to a No. 1 seed in the NCAA Tournament.
The two openings at Kentucky were created last month when former associate to the head coach Tony Barbee became the head coach at Central Michigan and former assistant coach Joel Justus accepted an offer to serve as the lead assistant with Arizona State.
---
Contact Matthew Flaten at (217) 421-6968. Follow him on Twitter: @MattFlaten