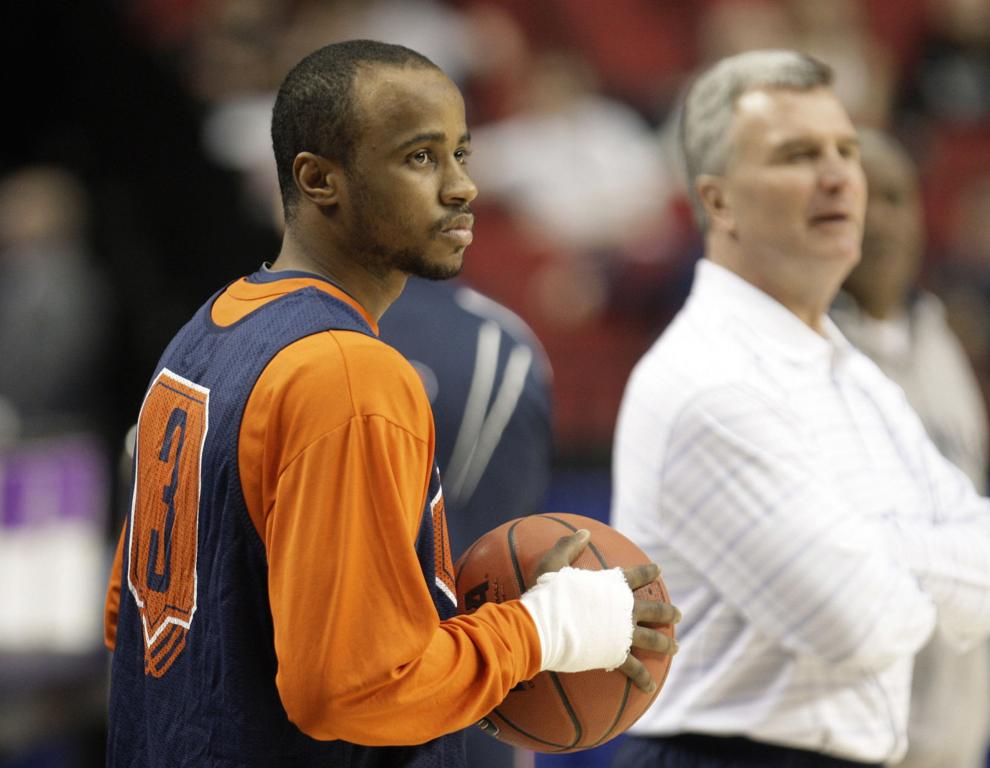 "We are thrilled to welcome Chester Frazier back to the University of Illinois and add one of the brightest young stars in the profession to our staff," Underwood said. "Chester's love for his alma mater has stayed with him throughout his brilliant rise in the coaching ranks. This place means a great deal to him, having sweat equity in our program.
"Chester is a leader, a competitor, and a winner. He's achieved great success, as a player here and as a coach at both Kansas State and Virginia Tech. His work ethic on the court and on the recruiting trail, combined with the strong relationships he builds with players, make him a tremendous addition to the Fighting Illini."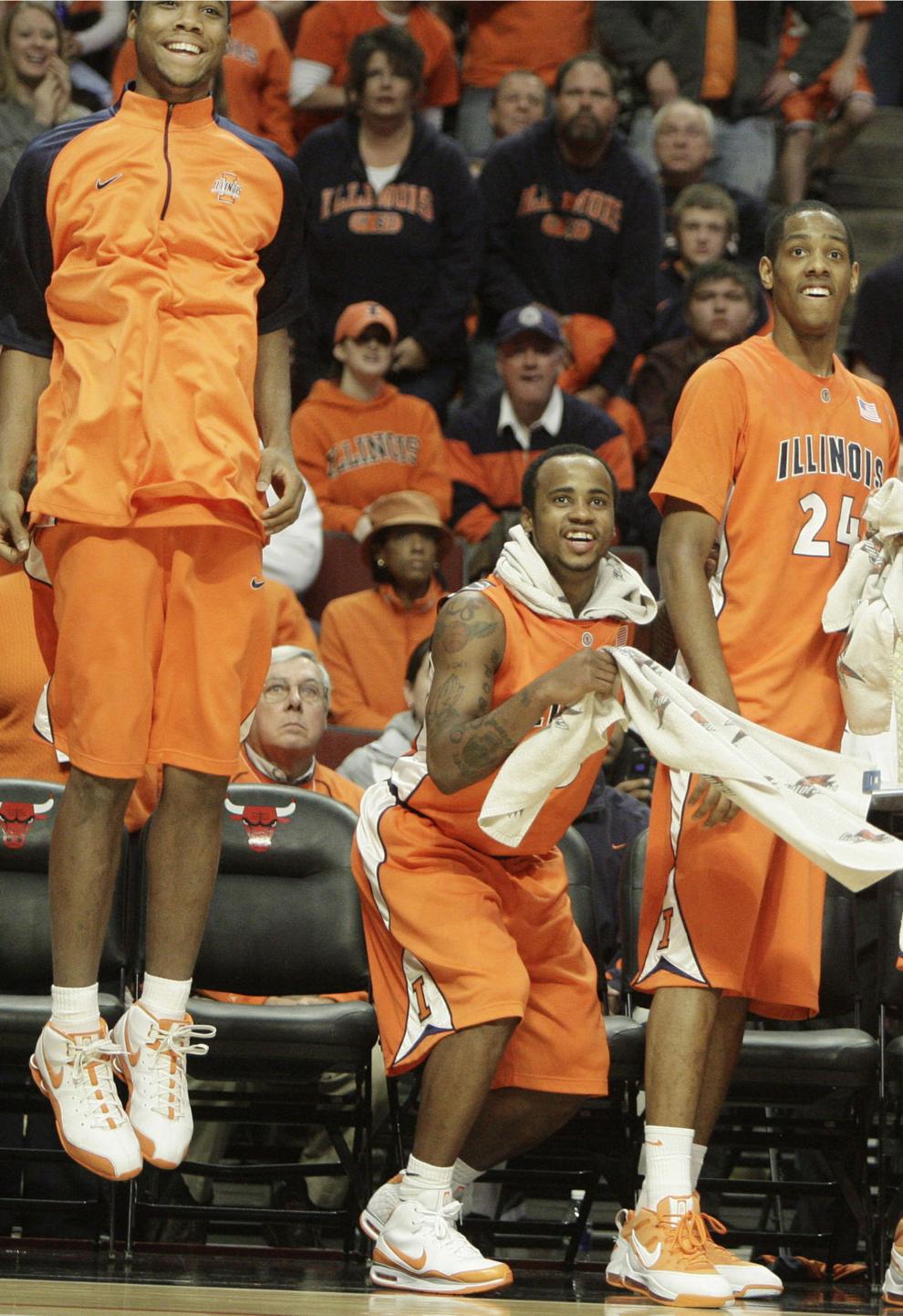 Frazier comes to Champaign from Virginia Tech, where he has spent the last two seasons as associate head coach for Mike Young. The Hokies had a breakout 15-7 campaign in 2021, finishing third in the ACC, advancing to the NCAA Tournament and ending the year ranked No. 25 in the final AP poll.
"I am thankful to Coach Young and the Virginia Tech players and staff for everything these last two years, and move on knowing that I've played a part in helping move that program forward," Frazier said. "Having said that, I am honored and excited to get back to the University of Illinois, which I consider home. I have blood, sweat, and tears invested there, met my wife there, and deep down still bleed Orange and Blue. I am motivated to get to work and help our program win a Big Ten championship. It escaped me as a player – I finished second twice – so that is going to be what drives me every day, bringing a trophy home to Champaign."
Frazier previously served seven seasons as an assistant at Kansas State for former Illini head coach Bruce Weber. During his time in Manhattan, the Wildcats captured a pair of Big 12 championships in 2013 and 2019. K-State won 150 games during his tenure and made five NCAA Tournament appearances, highlighted by a trip to the Elite Eight in 2018 that included an upset victory over No. 1 seed Kentucky.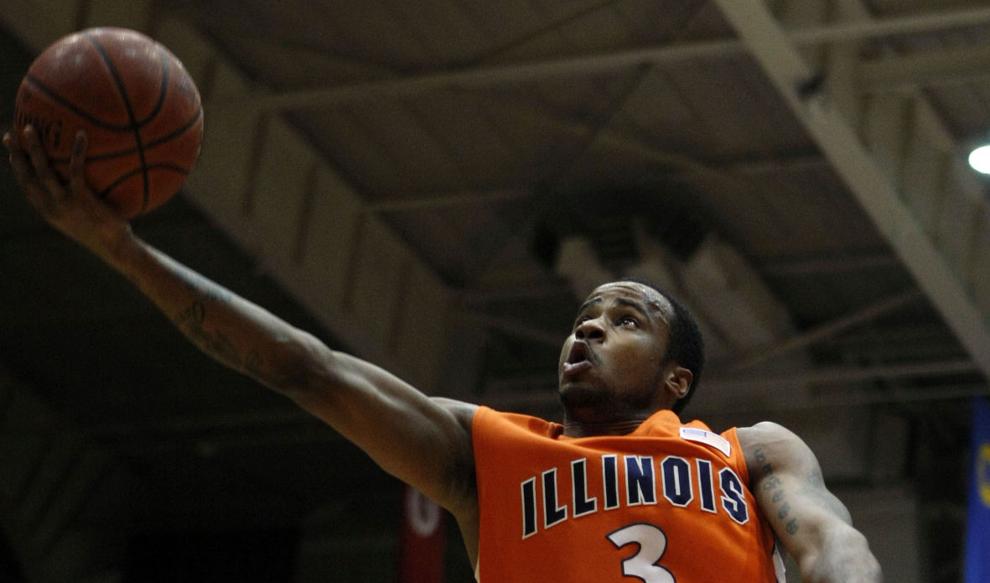 Frazier was a four-year letter-winner for the Illini from 2006-09. Frazier earned honorable mention All-Big Ten honors and was voted team MVP as a senior, leading the Illini to as high as No. 18 in the national polls, second place in the conference, and a No. 5 seed in the NCAA Tournament. Frazier led the Big Ten with an average of 5.3 assists per game. He also averaged 5.7 points and was one of the best rebounding point guards nationally, averaging 4.8 per game.
Known for his toughness and strength as a defender, Frazier played in 125 career games, starting 88. The two-time team captain and two-time Big Ten All-Defensive Team selection, ranks seventh all-time at Illinois with 484 assists. He totaled 89 victories during his career, an average of 22.3 wins per season, helping lead the Illini to three 20-plus win seasons, three NCAA Tournaments and a pair of runner-up Big Ten finishes.
Frazier played professionally in Germany after college, helping lead Goettingen to the 2010 EuroChallenge title. He began his coaching career as a graduate assistant/video coordinator at Illinois in 2011 before returning to Germany for one last season as a player with in 2012.
Frazier's 3-year contract is subject to University of Illinois Board of Trustees approval at its May meeting.
---