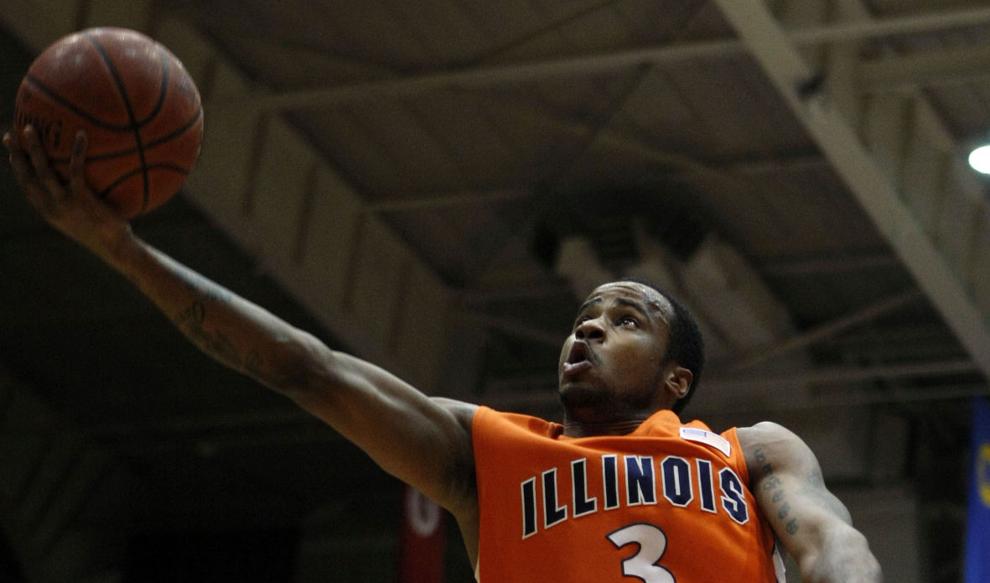 CHAMPAIGN — When Chester Frazier was playing for the Illinois men's basketball team from 2006-2009, his Fighting Illini teams didn't win a Big Ten championship. 
"I didn't win a Big Ten Championship while I was here and that haunts me. I know I sacrificed a lot to play at the University of Illinois," Frazier said. "(I sacrificed) my body and I played hard every night and that includes practice. A lot of time I played hurt. I have two Big 12 championships and an Elite Eight run at Kansas State, but nothing would make me happier to win a Big Ten championship at Illinois."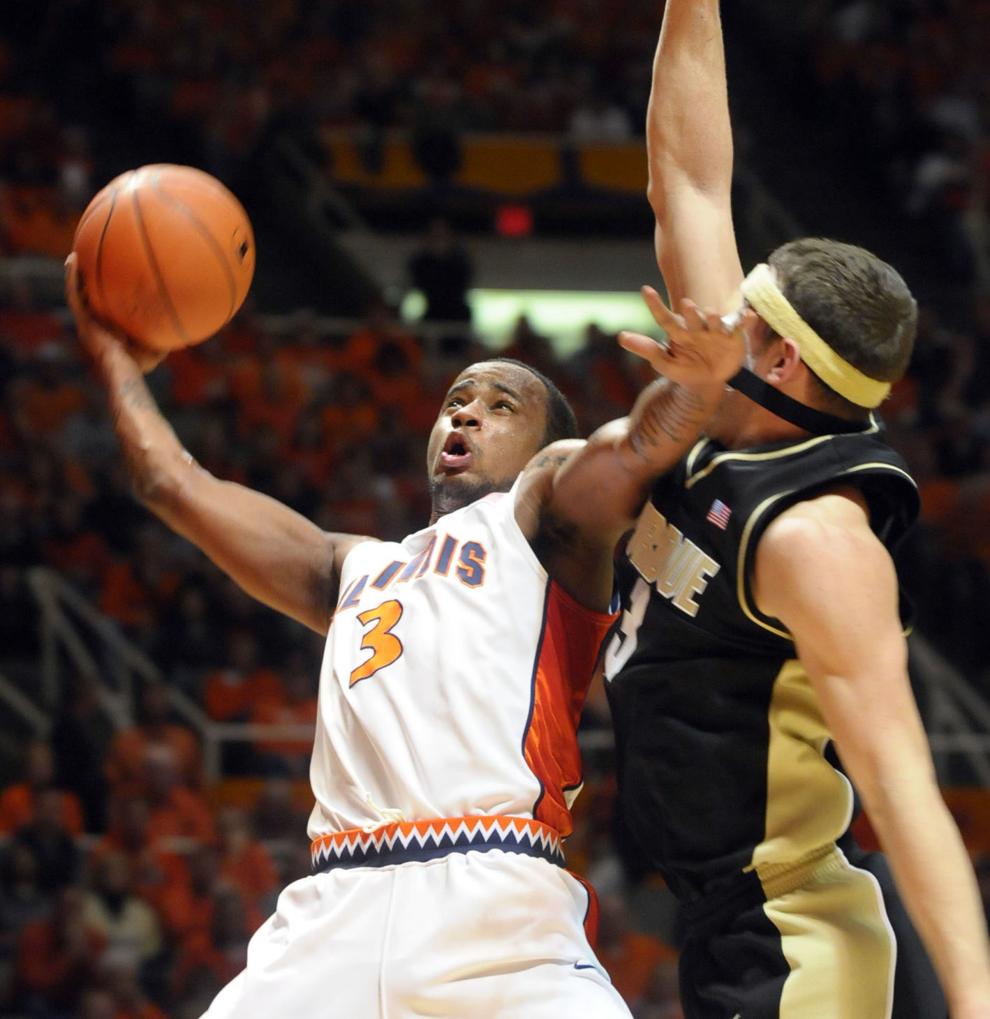 Frazier was a four-year letter winner, and he earned honorable mention All-Big Ten honors and was voted team MVP as a senior, leading the Illini to as high as No. 18 in the national polls, second place in the conference and a No. 5 seed in the NCAA Tournament. Frazier led the Big Ten with an average of 5.3 assists and owned a 2.4 assist-to-turnover ratio. He also averaged 5.7 points and was one of the best rebounding point guards nationally, averaging 4.8 per game.
After a professional basketball career in Germany, Frazier began his coaching career as a graduate assistant/video coordinator at Illinois in 2011 before returning to Germany for one last season as a player.  In 2012, he joined former Illinois head coach Bruce Weber's staff at Kansas State. 
"At Kansas State, I got a crash course of learning how to coach at 25, jumping right into the Big 12. I learned a lot on my own and a lot from Coach Weber," Frazier said. "He gave me room to grow. I developed the guards and in recruiting I went out and hunted for players. I became an evaluator more than a recruiter. I had to evaluate talent at a high level, and I was able to identify guys who wanted to be at Kansas State and were good enough to play at Kansas State that maybe the untrained eye or fan could see."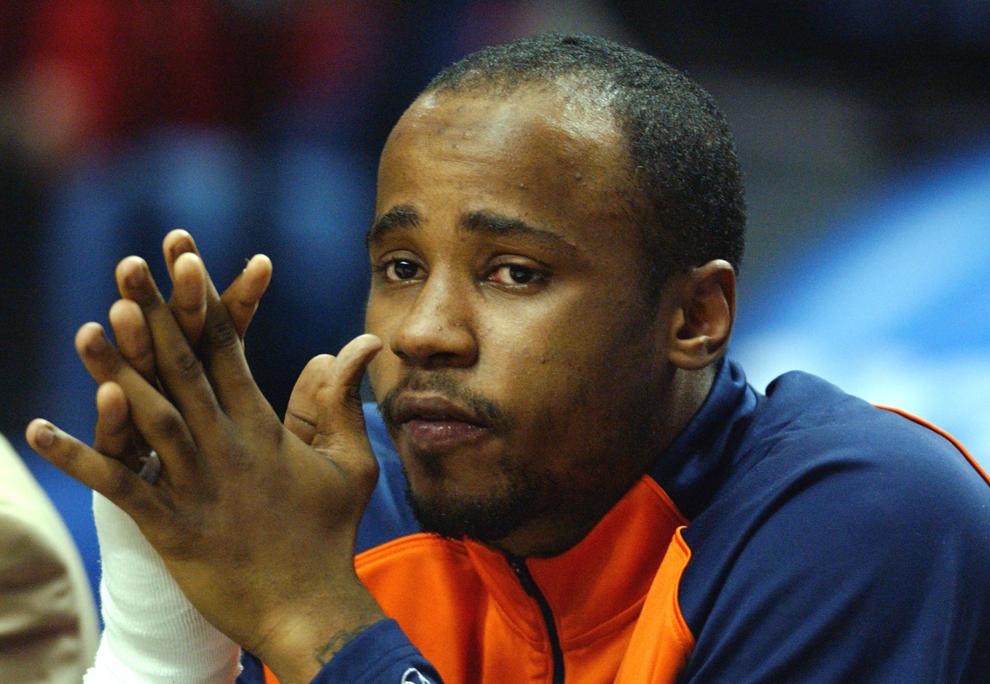 "There was nothing (for Coach Underwood) to sell. The sell was to myself. I wanted to win a Big Ten championship and compete for a national championship," Frazier said. "He didn't have to sell, I just had to get to know him better. Build that relationship and start to build that trust. Everything else about this place I already love. I love this place, I love this town. This is where I went to school and this is where I met my wife, so this place is special."
With his focus on developing guards, Frazier is excited to work with standout freshman Andre Curbelo and his remarkable skills handling the ball. 
"(Andre) is special. He has high-speed wi-fi upstairs. That kid is smart, intelligent and crafty," Frazier said. "He's an elite playmaker and he's got it. I thought he gave stability to the lineup at times in his ability to make everyone better. That kid can do a lot of things with the basketball and I can't wait to work with him."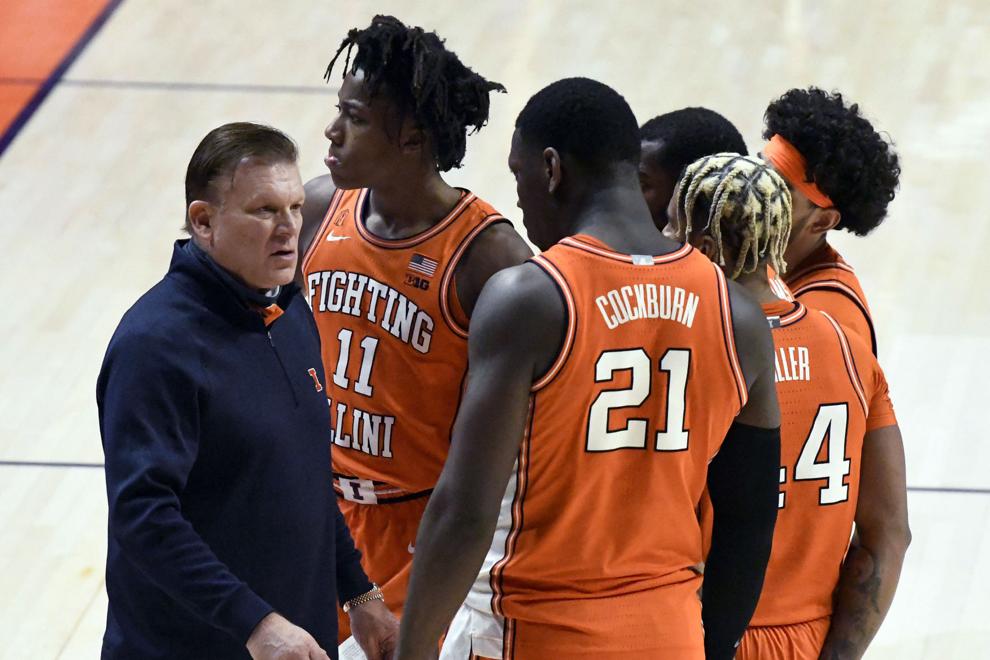 Frazier's time investment in the Illini program was an important factor that had Underwood excited for him to join his staff. 
"I have very much been looking for someone that's got a vested interest in Illinois basketball and helping us win championships. There was nobody better than Chester in my eyes, in terms of success," Underwood said. "His ability to recruit, his ability to coach and motivate young people. You have to be incoherent to not have his passion resonate. It is more than a job to him. We have a lot of the same qualities, and it is exciting to see sweat equity in a program and now gets to come back. 
"He is a guy that has accelerated his coaching career and his status in this profession. He has been involved with some great coaches and had a lot of success. He has taken the formula of the way he played — his aggressiveness and his passion — and that has translated into the coaching world."
With one assistant position filled, Underwood continues to work on filling the second position, but he is not feeling rushed by the process. 
"I don't have a timeline to hire someone. Our guys are all gone, they are not around until the second week in June, so there is urgency but not real urgency," Underwood said. "I'm looking for guys who want to be here and help Illinois win. I look at the character piece a lot and I look at the familiarity with our program.
"I've got guys that I know and I like, and I will communicate with those guys. I will evaluate how they will fit our culture and it is not a random, 'pull it out of a hat' and this is a guy that comes. I try to keep it very close to the vest in this process."
---
Contact Matthew Flaten at (217) 421-6968. Follow him on Twitter: @MattFlaten